Givenchy Resort 2022: Americans in Paris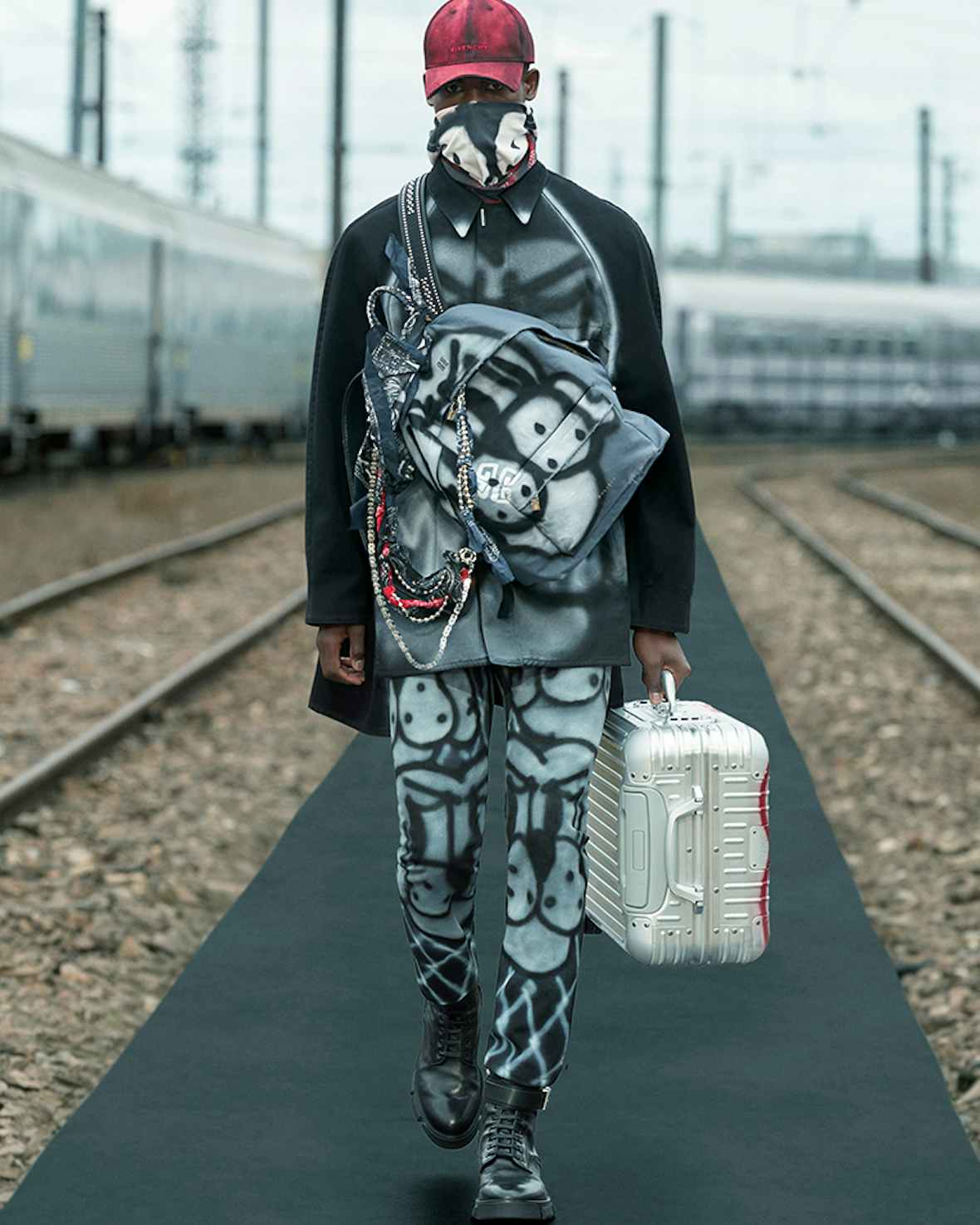 California-born designer Matthew M. Williams brought American swag to the streets of Paris.

The archetype of the American in Paris is one we associate with romance or literary glamour: Gene Kelly dancing in the Tuileries gardens or James Baldwin smoking outside Café de Flore. But for the California-born designer Matthew M. Williams, this clash of cultures often comes filtered through a grittier lens, as shown through his own label 1017 ALYX 9SM. It's a tradition he seems to have run with since taking the reins at Givenchy last year, which reached peak grunge at this week's Resort 2022 show.
While his first full show back in March was held in the cavernous halls of the La Défense Arena, this time Williams took it to the streets, staging his runway in an eerie railway yard that appeared to pay tribute to his roots in the 1990s West Coast skate scene. Most striking were the pieces featuring airbrushed graffiti motifs, created in collaboration with the Mexican-American artist (and former Supreme collaborator) Chito, adding a playful touch to the rigorous lines and cut-away panels that served as the collection's silhouettes.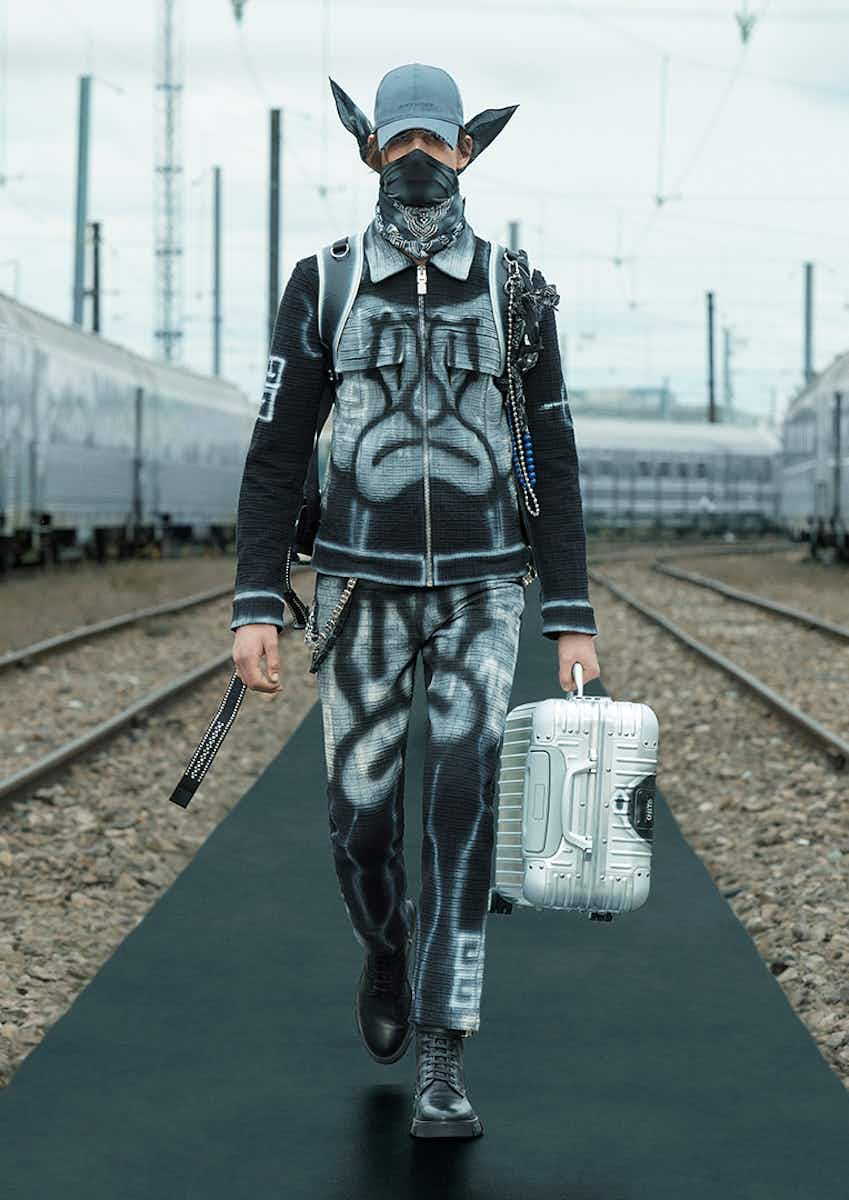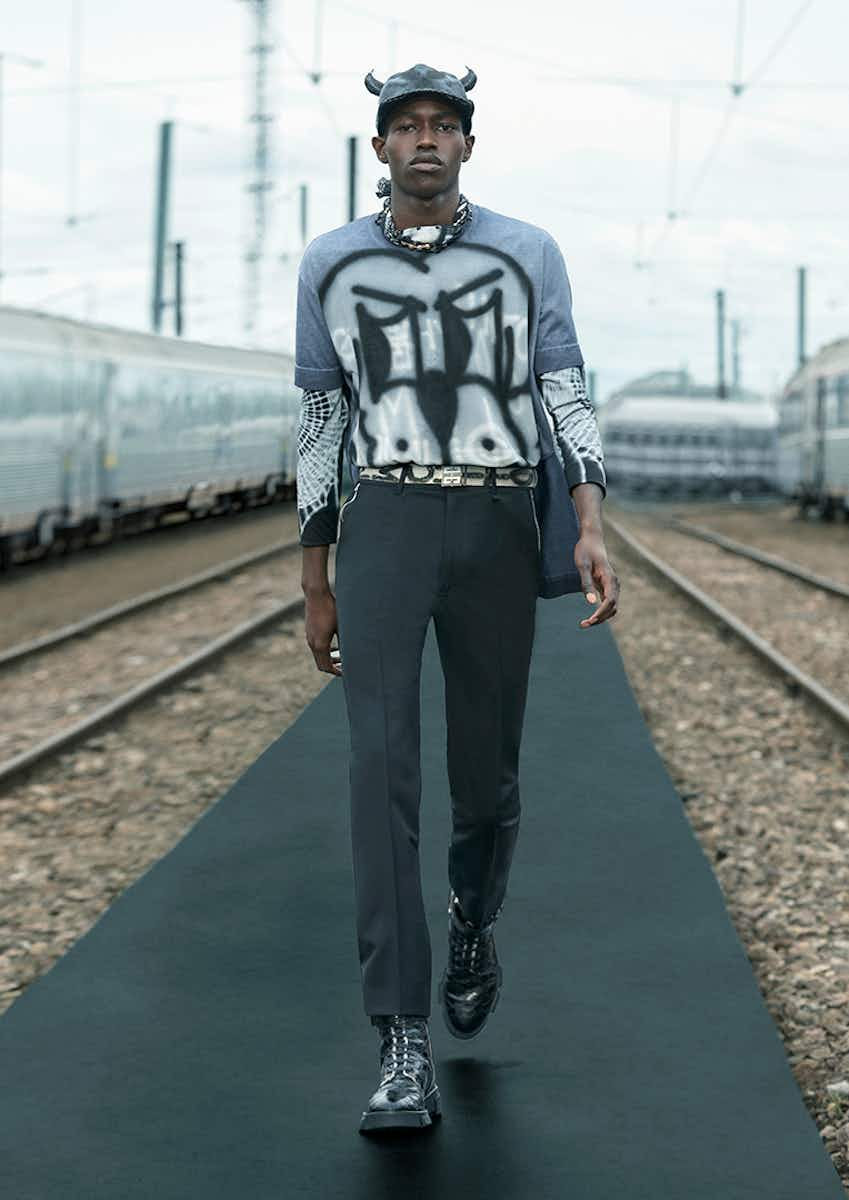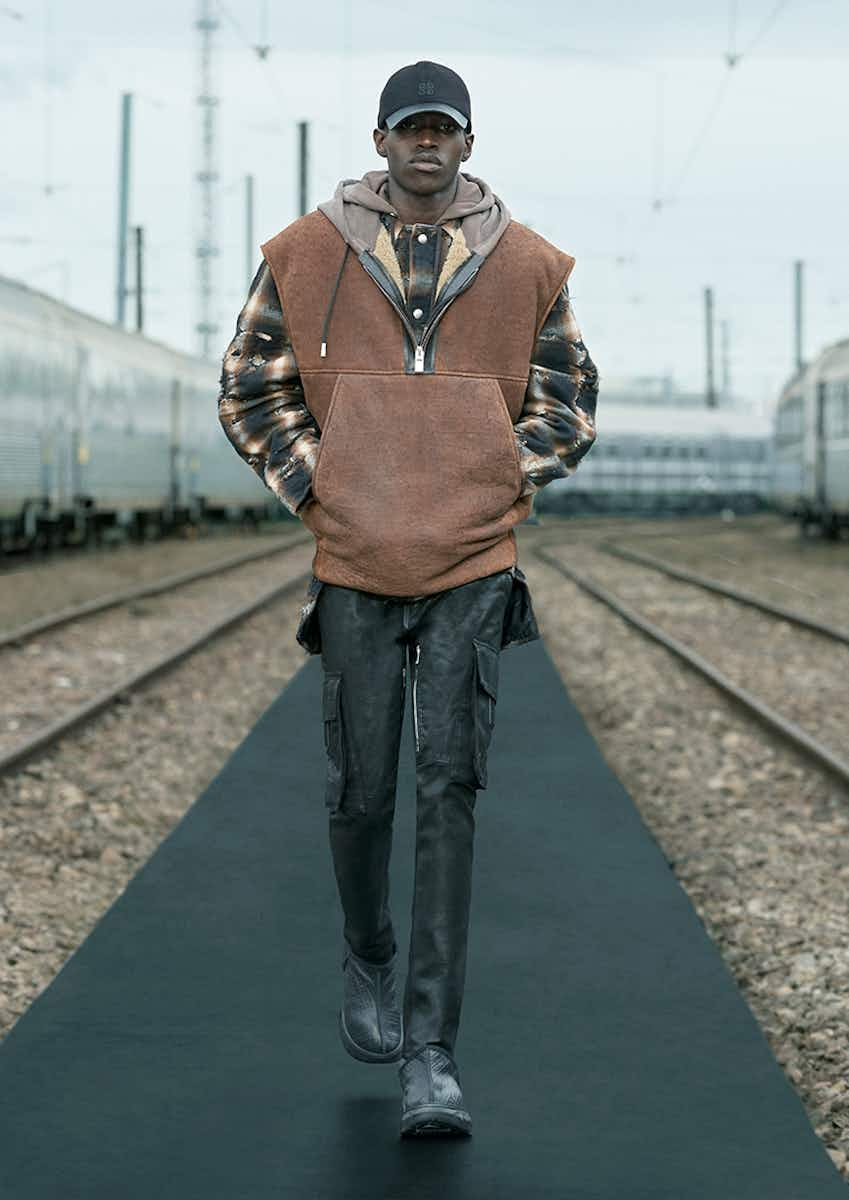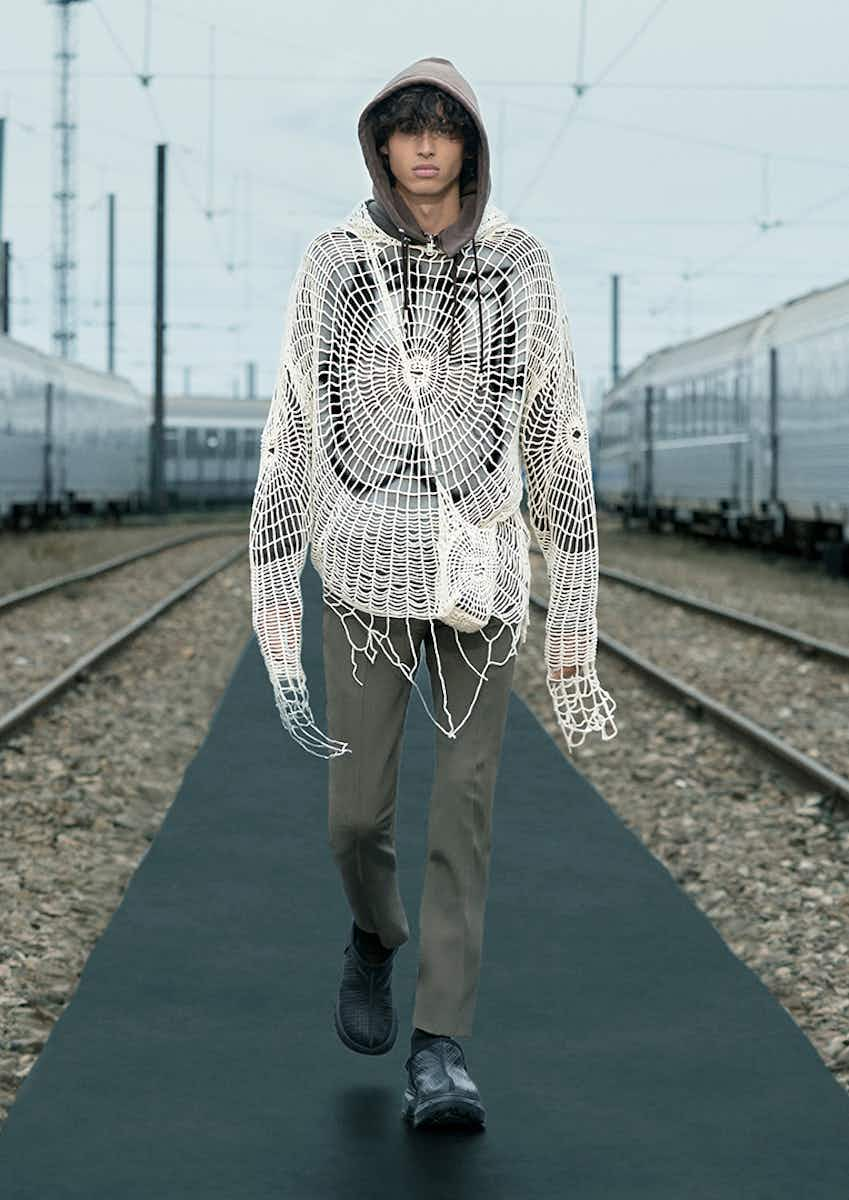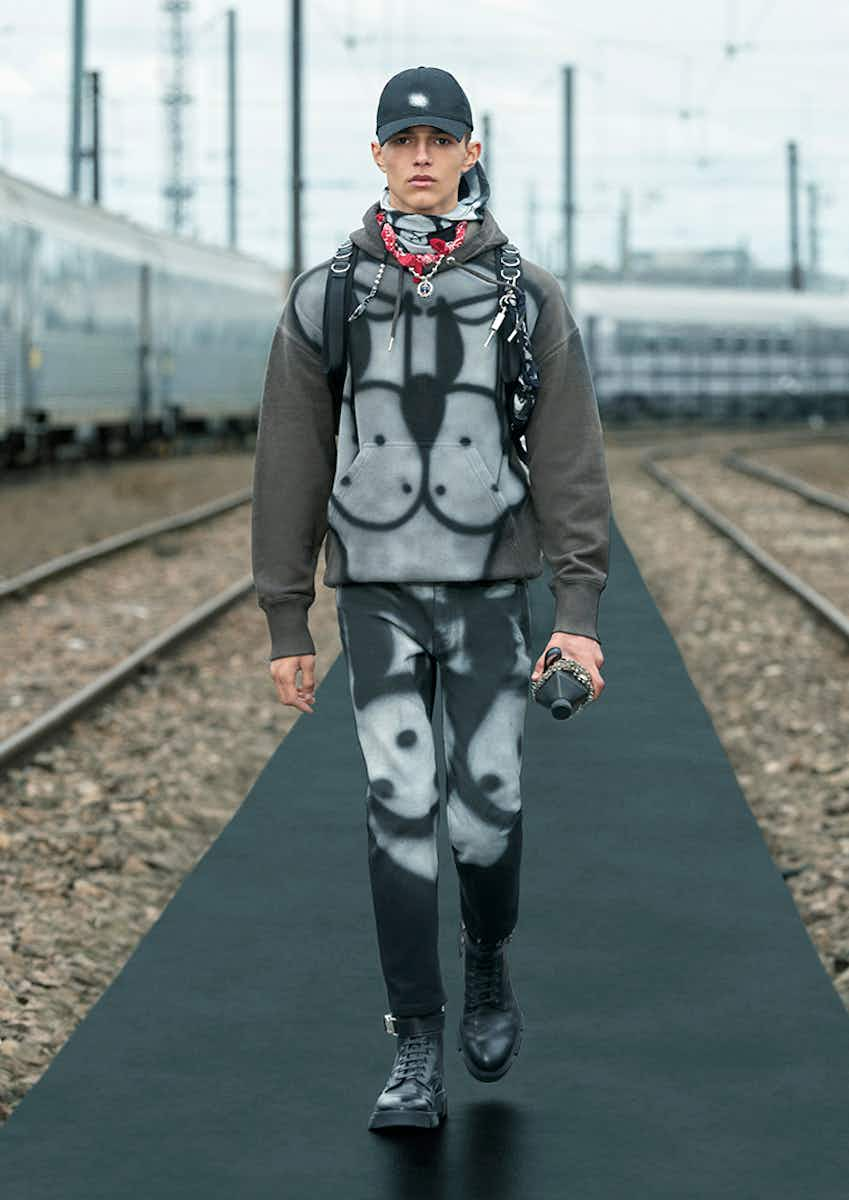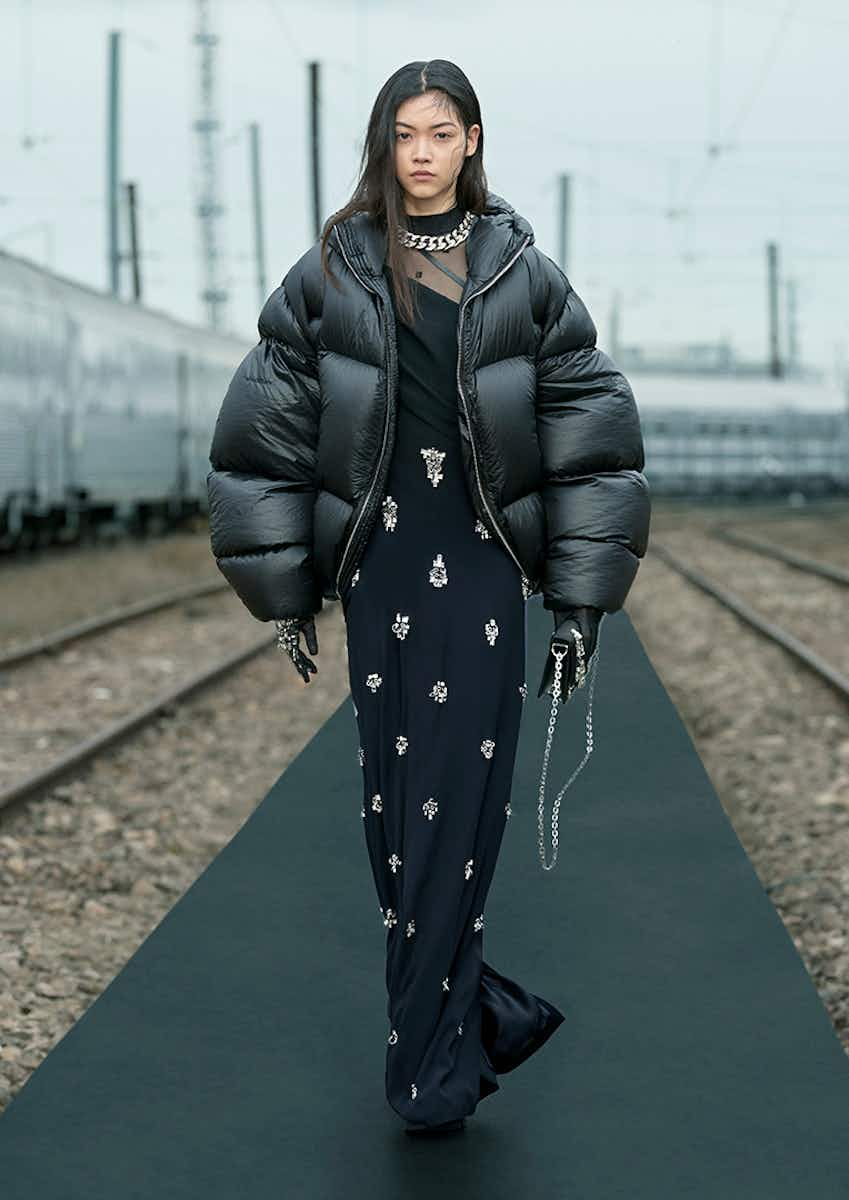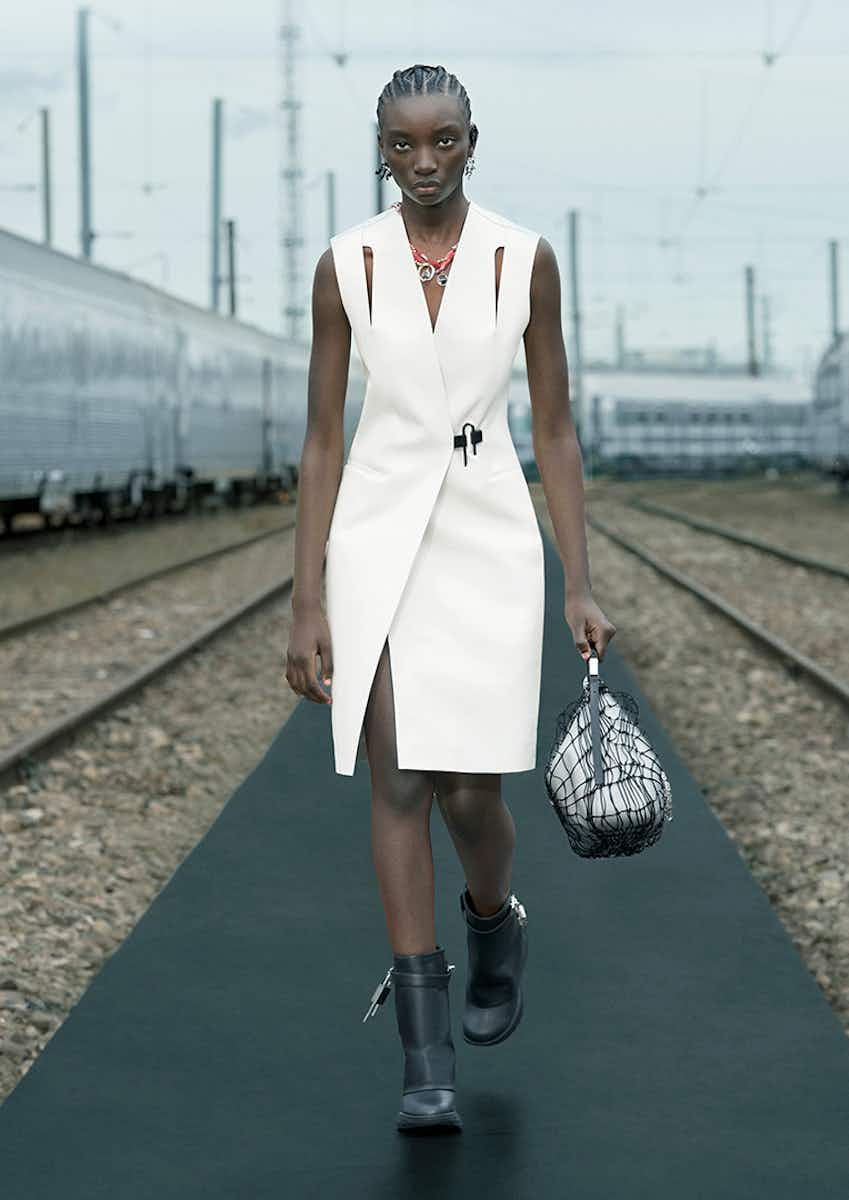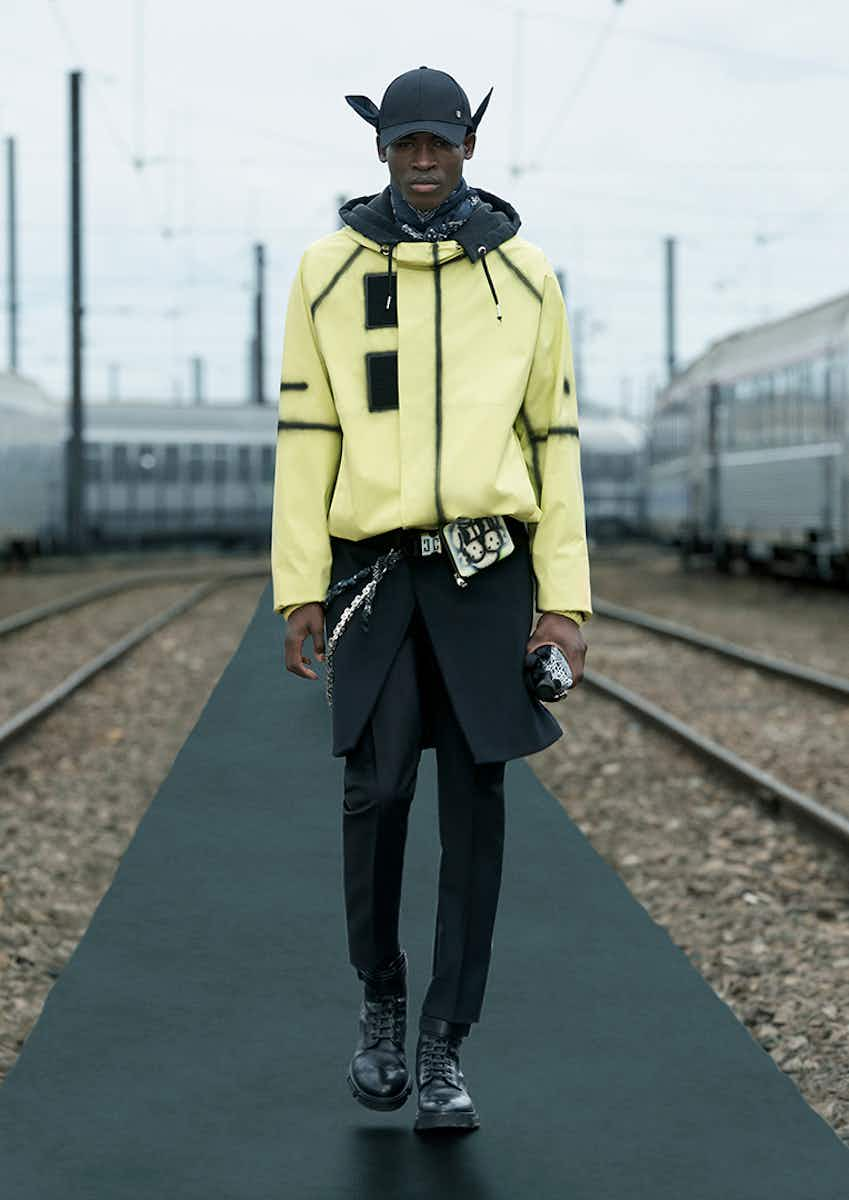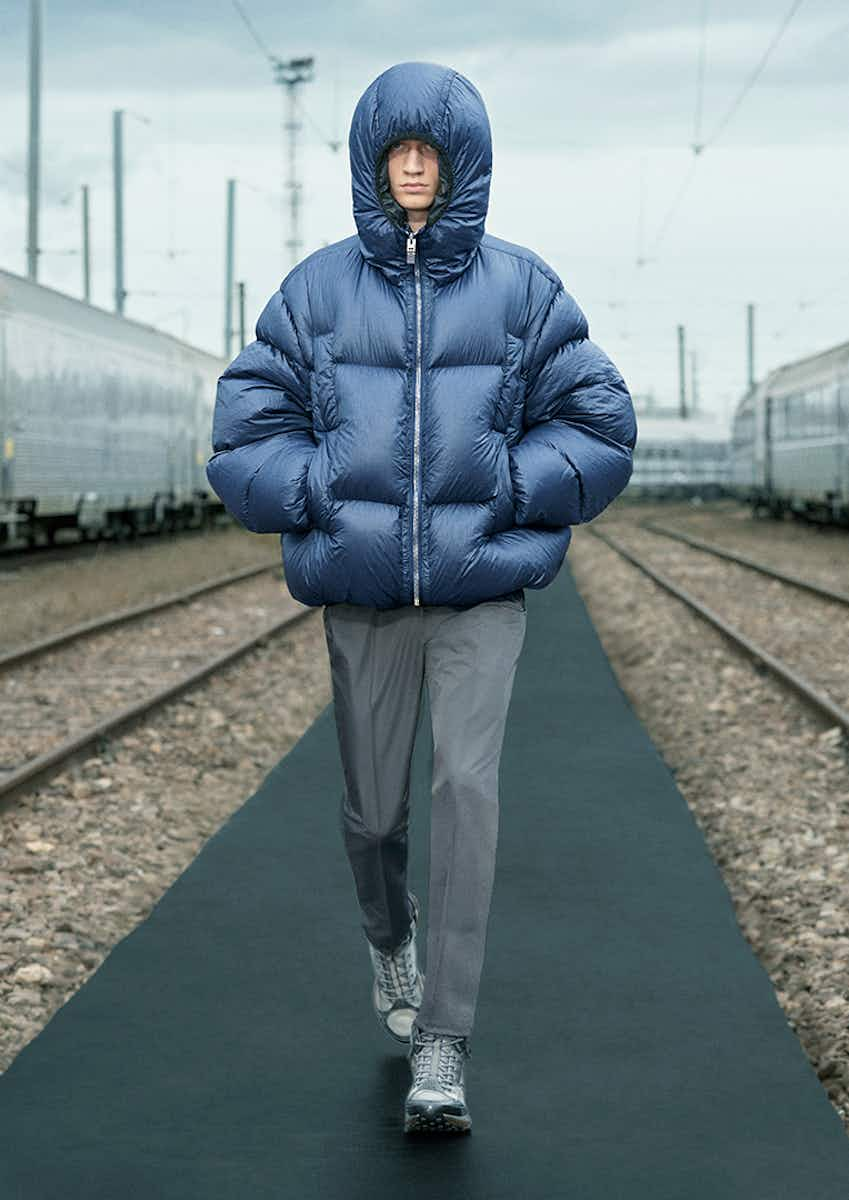 "For Spring 2022, our first pre-collection runway show, I wanted to bring together my American roots and my brand new life in Paris," Williams said of the collection. ​"There's an energy of striking out for a new adventure, of drawing on something familiar yet creating something completely new." That's not to say, however, that Williams didn't merge his instincts for razor-sharp streetwear with some of the house's historic codes.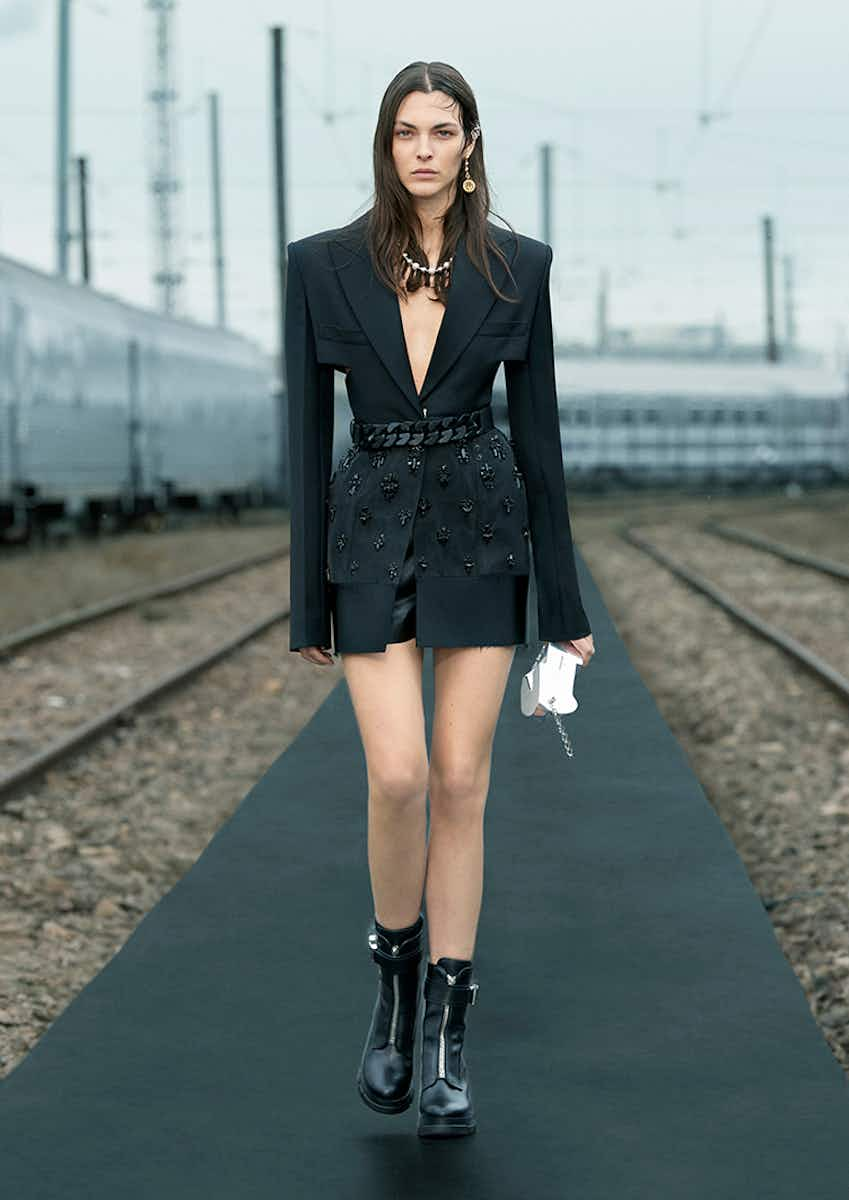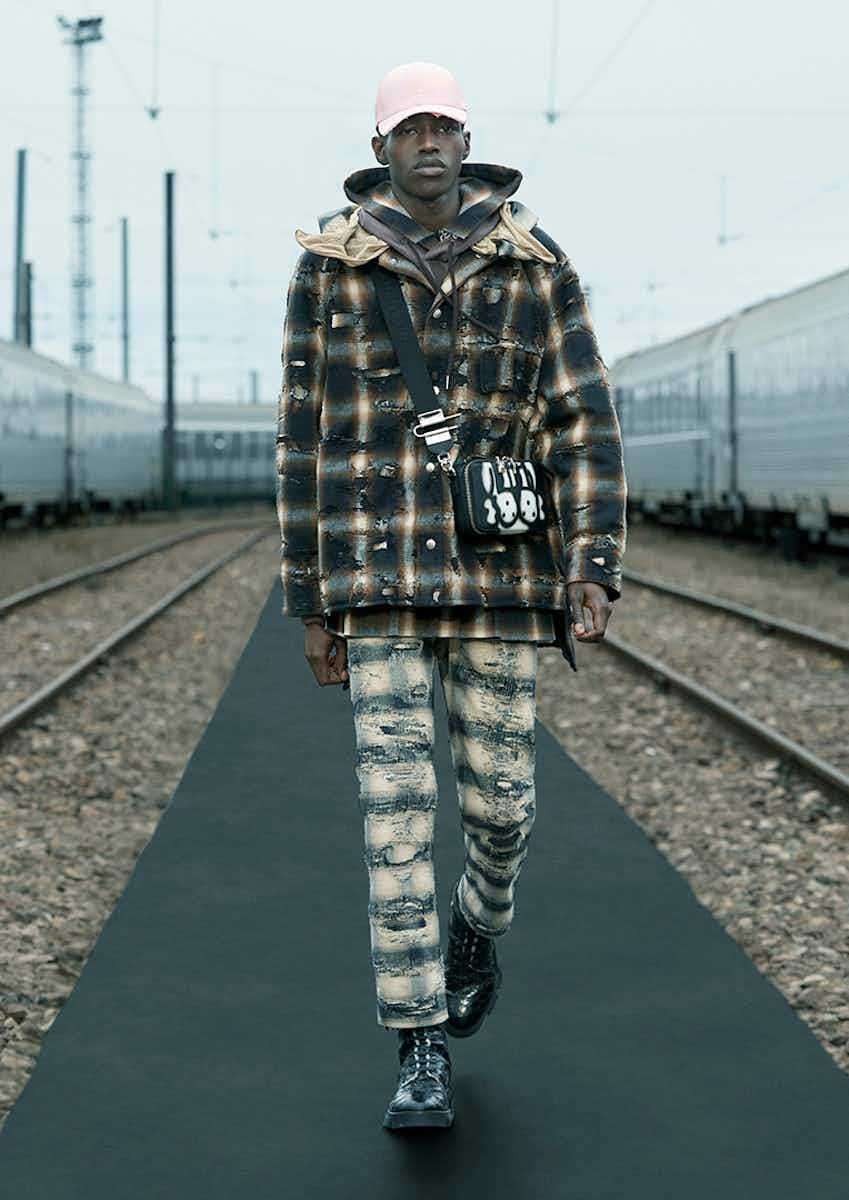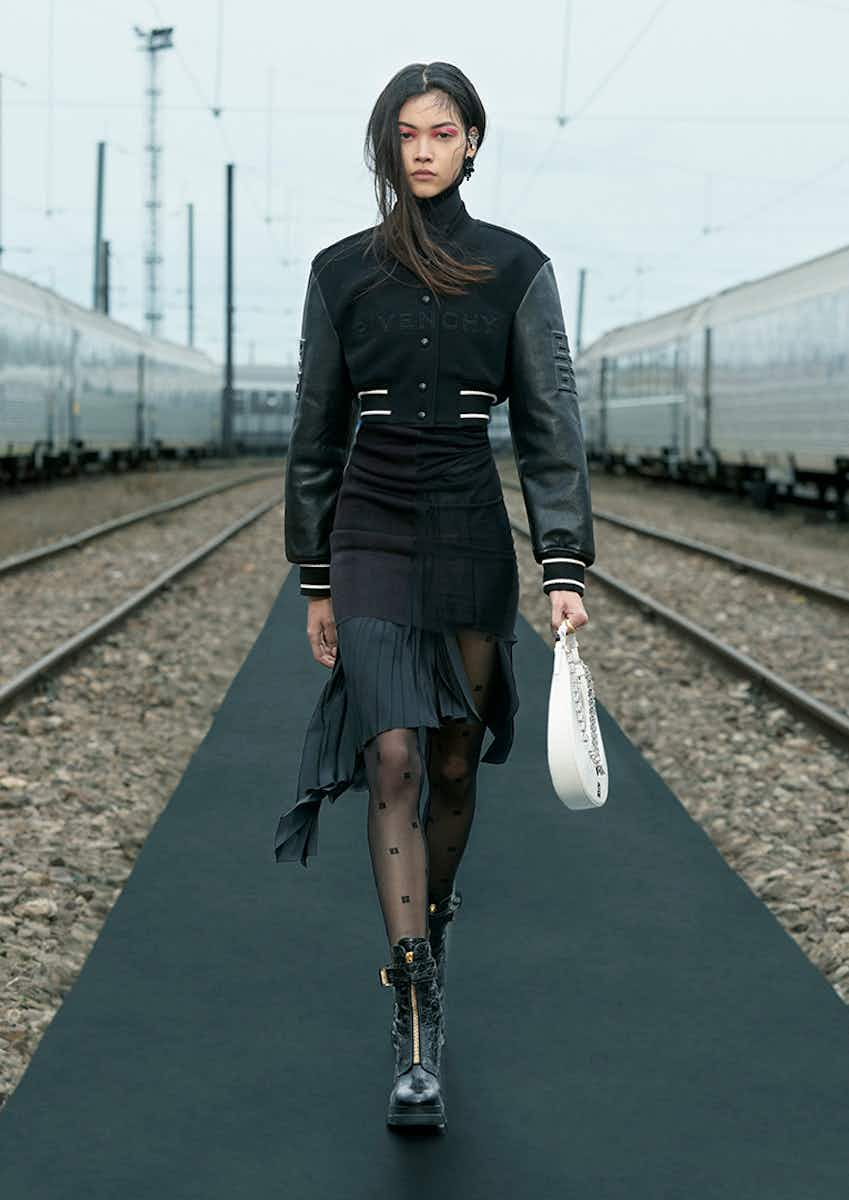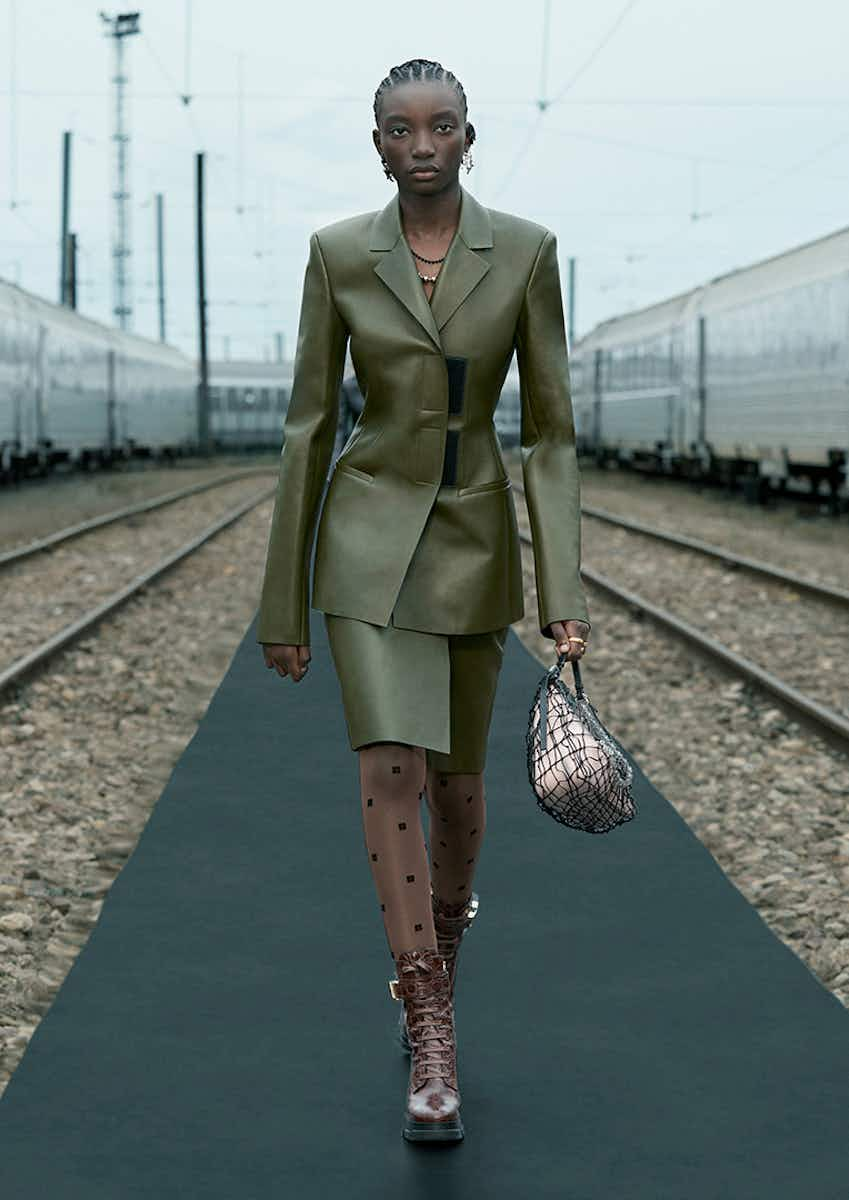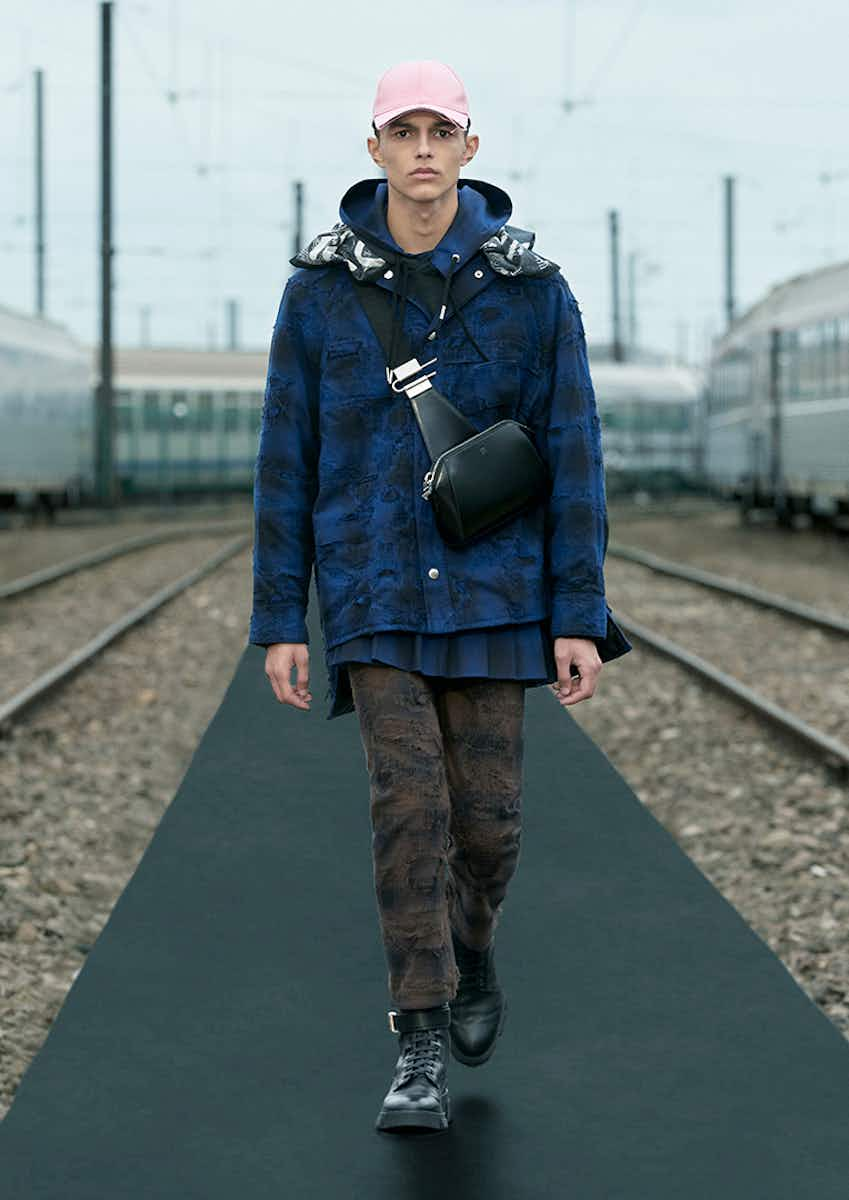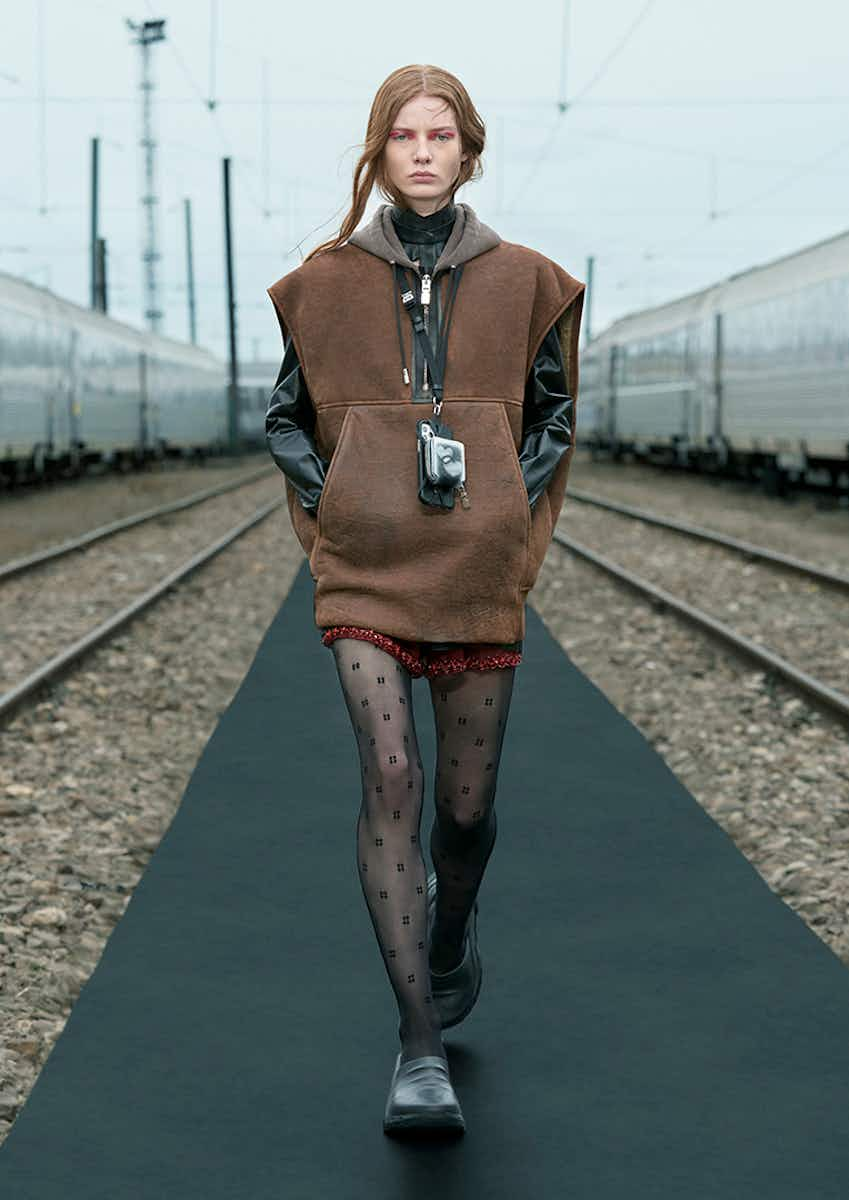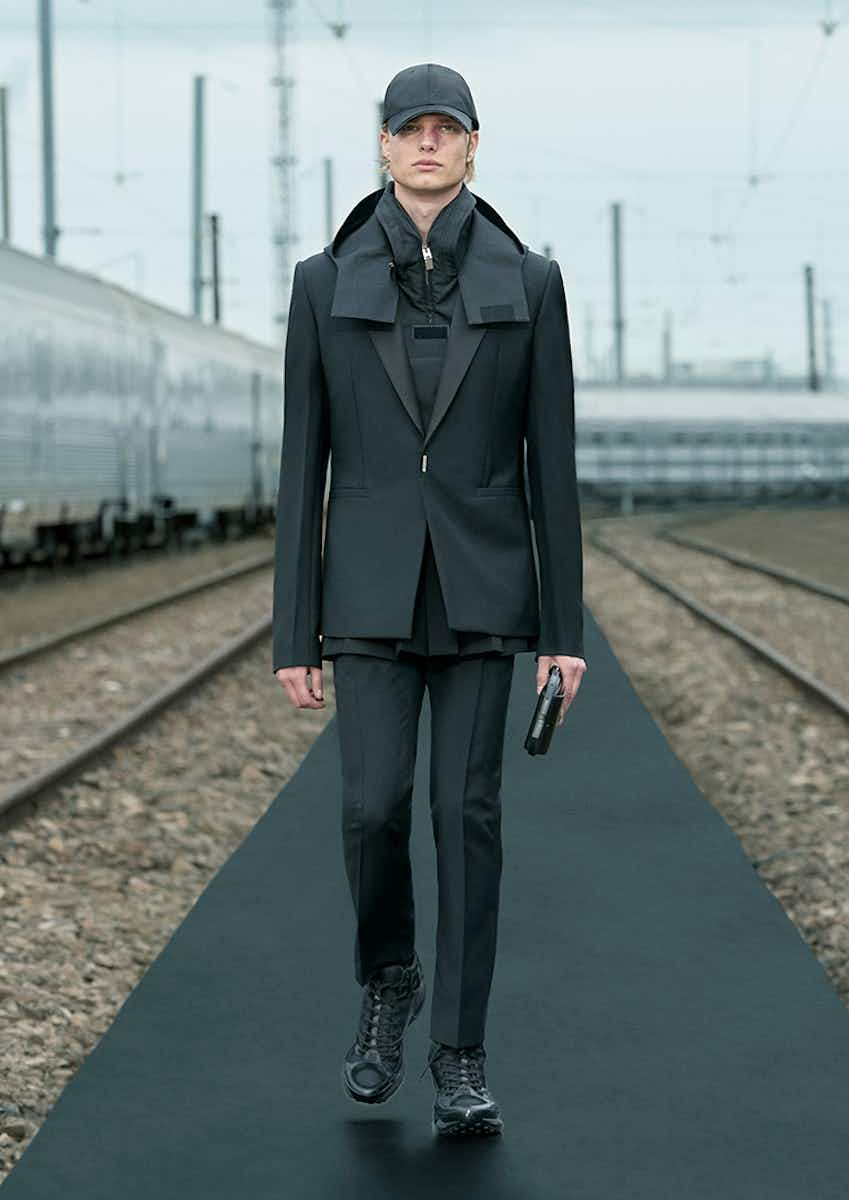 As always, the tailoring was a highlight: notably in women's jackets that were cinched to create an almost corset-like silhouette, or sleeveless coats belted with Williams's signature hardware details, serving as subtle nods to the sculptural forms crafted by the house's founder. For pieces that fully displayed the technical prowess of his atelier, there were dresses crisscrossed with elaborate silver chain links and an opulent evening gown with chandelier-like beading across the skirt – worn under an oversize puffer jacket, naturally.
And finally, a white-hot collaboration with Rimowa, the luggage brand that also sits within the LVMH stable, coming in the form of silver carry-ons featuring Chito's art in bold splashes of red. It made for a collection that felt dark and dangerous, but somehow still in dialogue with the house's illustrious past.


More like this