Your definitive guide to AW21 all in one place
Wales Bonner, 1017 Alyx 9SM, Y/Project, Loewe, Hermès, GmbH, Dior, Isabel Marant, Louis Vuitton, JW Anderson and Prada.
Matthew Williams accommodates cool comfort through industrial design embedded in 1017 ALYX 9SM's sartorial beginnings

Rest assured that 1017 ALYX 9SM's creative director, Matthew Williams, is in a similar hazy headspace as the global masses after the pandemic-ridden events of the past year – perplexed by the seemingly never-ending ripple effect of Covid-19. It seems fitting the Paris-based brand's AW21 collection would be titled Unreal, then – a fitting nod to the proverbial stuttering of 2020. And 2021. But with Williams' woes comes a future-facing optimism, having followed ALYX's sartorial direction since its AW16 debut. There's a particular air of confidence this season, with looks accommodating the need for comfort presented through slip-on mules and Chelsea boots and knitted, ribbed mini dresses. Pockets are oversized and shearling-lined, while knitted hoods wrap the head, and immaculately tailored trousers reveal full-length zip detailing on the inner leg. This season marks the continued collaboration between Williams and Italian tailor Caruso – masters of dedicated craft. And it shows, quite unexpectedly, on a fluffy fleece and a form-fitting vest. But the razor-sharp lines ALYX has become synonymous with don't stray too far. Sharp suits, over-over-sized bags and buttery soft leather shift dresses strike a chord with its industrially designed roots. TJS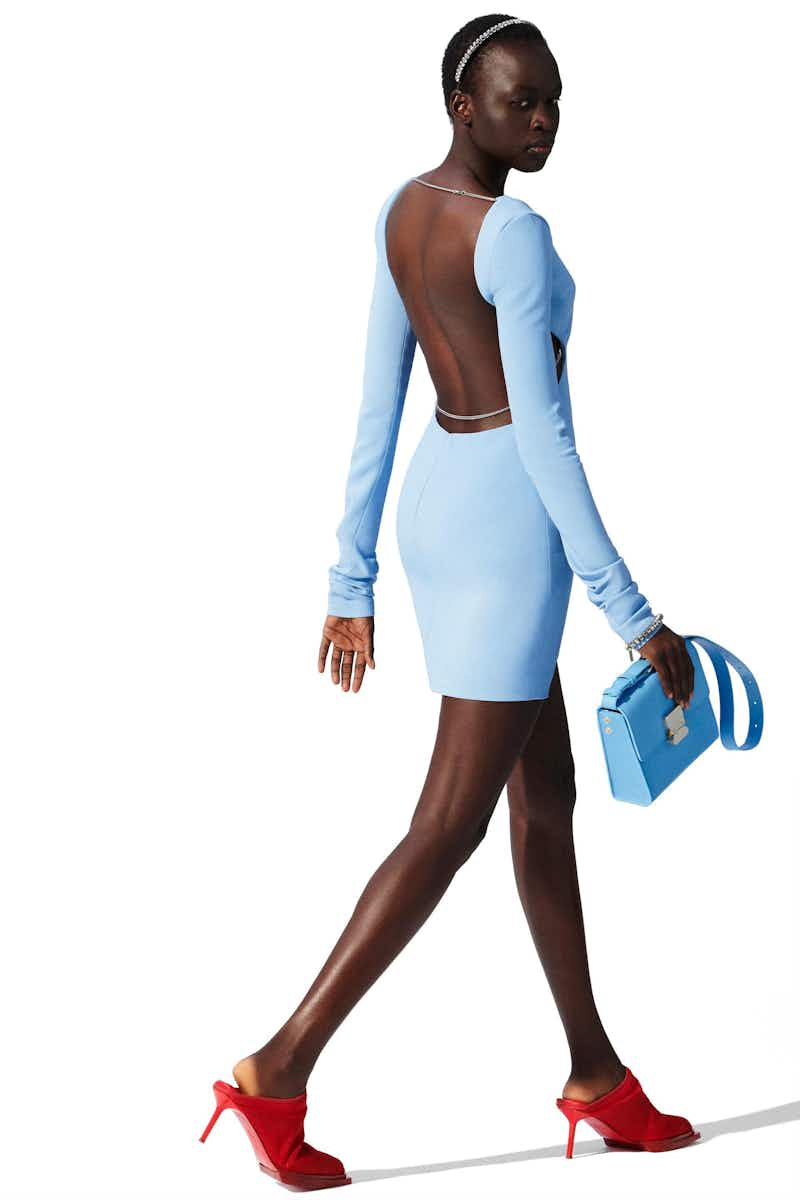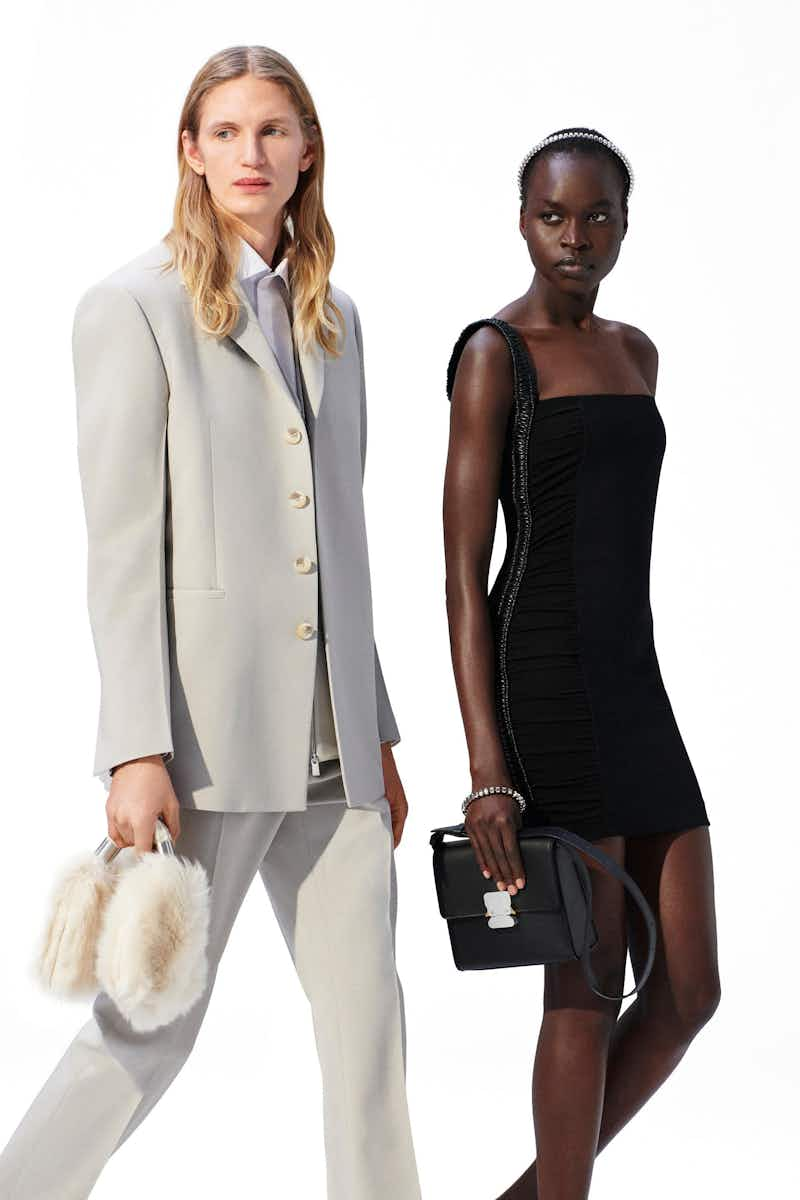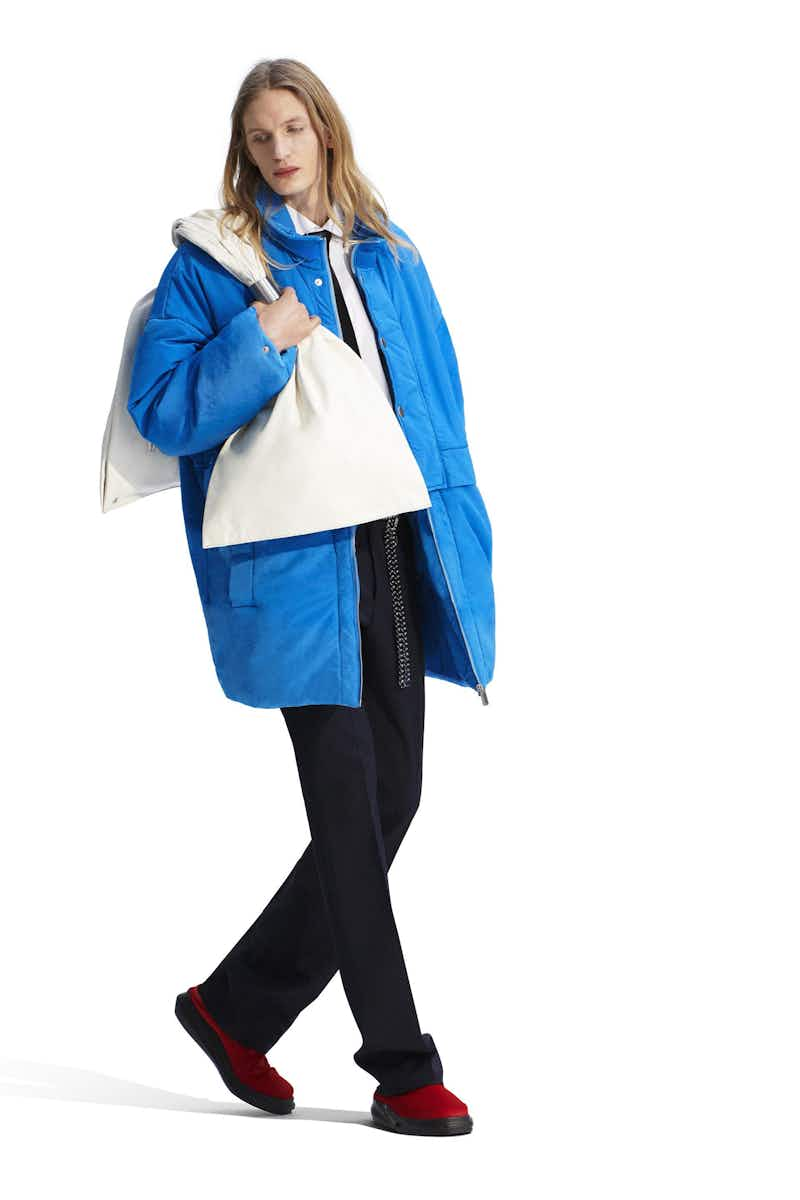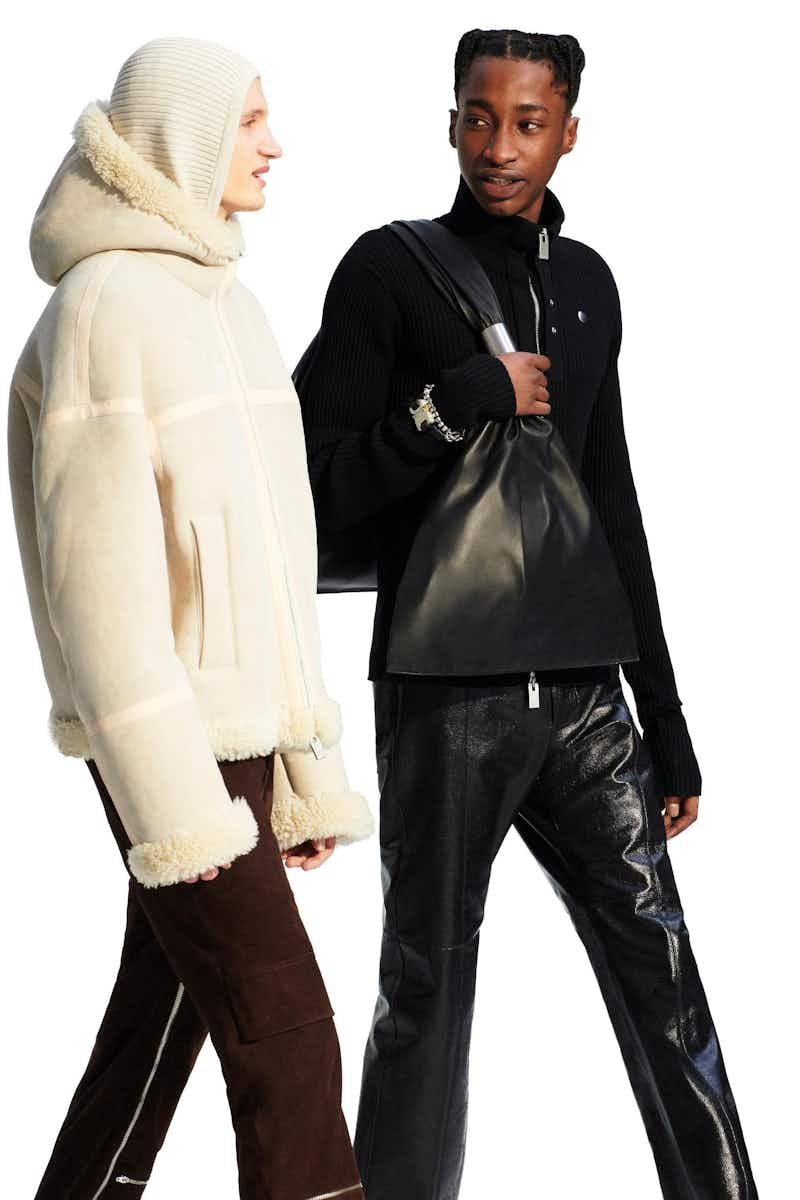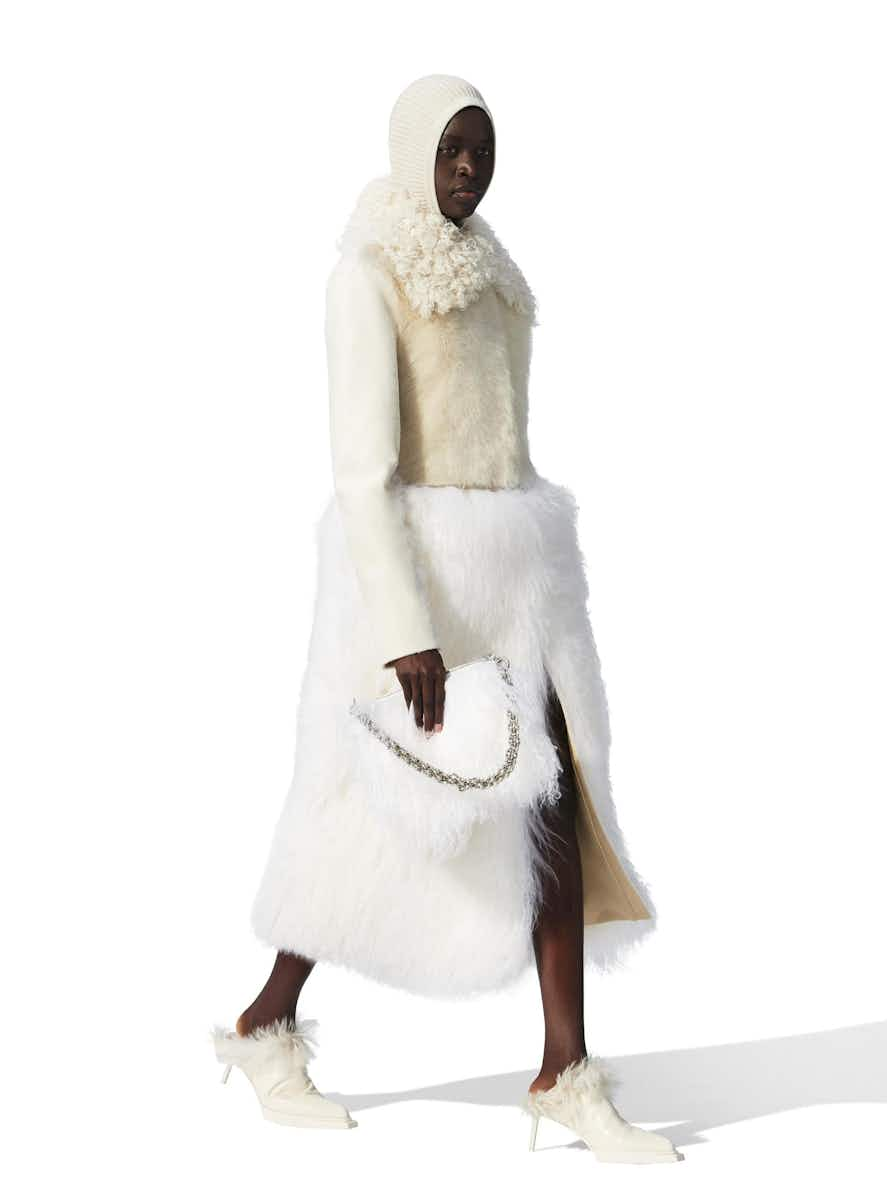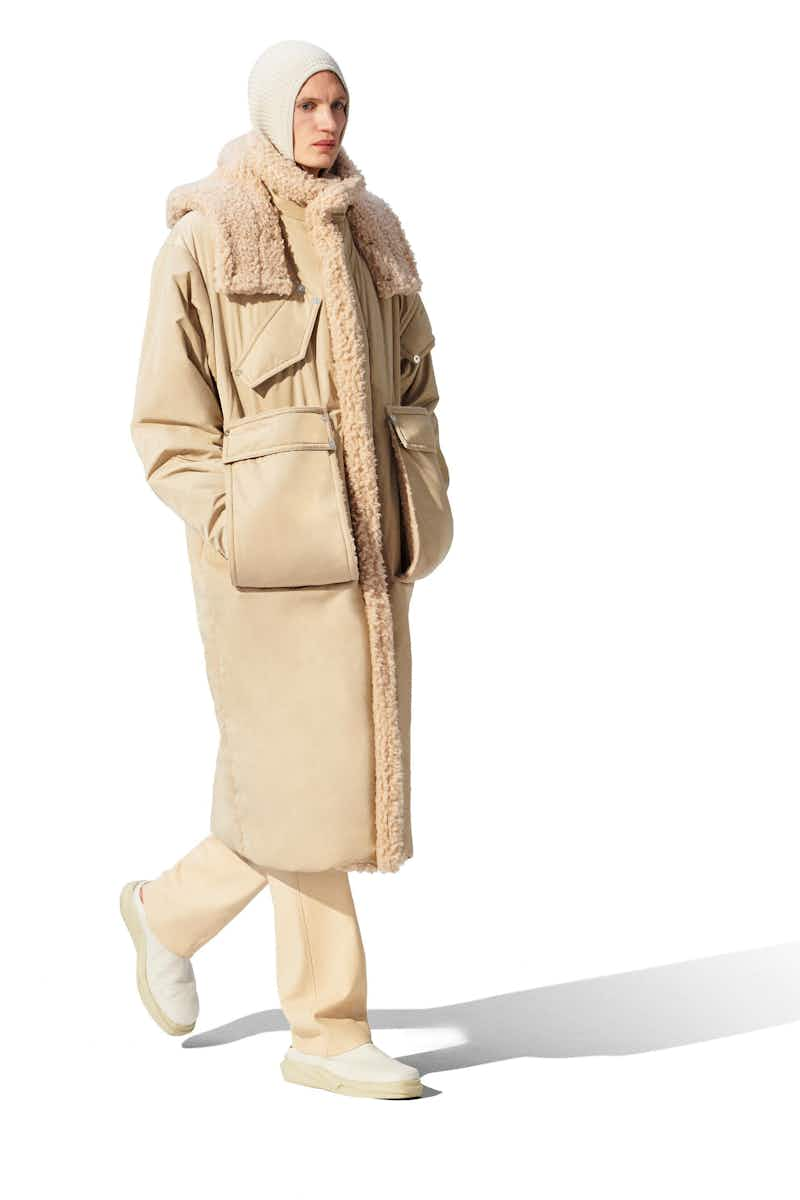 Jonathan Anderson pays homage to legendary queer artist Joe Brainard in a hyper-coloured collection for Loewe

Loewe's AW21 menswear offering pays a touching tribute to the queer artist Joe Brainard via a kaleidoscopic selection of prints and jacquards, as the house's creative director, Jonathan Anderson, channelled the American pioneer's bold, pop-art collages of the early 1960s into contemporary ready-to-wear.

In the same way that Brainard was ahead of his time, breaking new ground with the emergence of comics as an artistic medium, Anderson brought forward elements of his art history into the present day. Presenting clean-cut silhouettes, roomy, delicate mohair knits accessorised with chunky Chelsea boots and a selection of heavily buckled leather jeans, Anderson fuses elements of subcultures together. Trench coats and wallabies in deep tan colours nod to ​'90s ravers, leather bondage trousers wink to Britain's punks, while hippies come alive through shearling coats, knitted dresses and knitwear blown in proportion, coated in hyper-coloured floral prints. Then, a pinstripe blazer with Brainard's signature prints on the lapel is oversized to allow for freedom of movement. There's a thoughtfulness throughout the collection, weaving collages look-by-look and, never failing to push the agenda, Anderson refuses to adhere to conventional gender codes: floor-length skirts are as prevalent as traditional menswear cuts. JW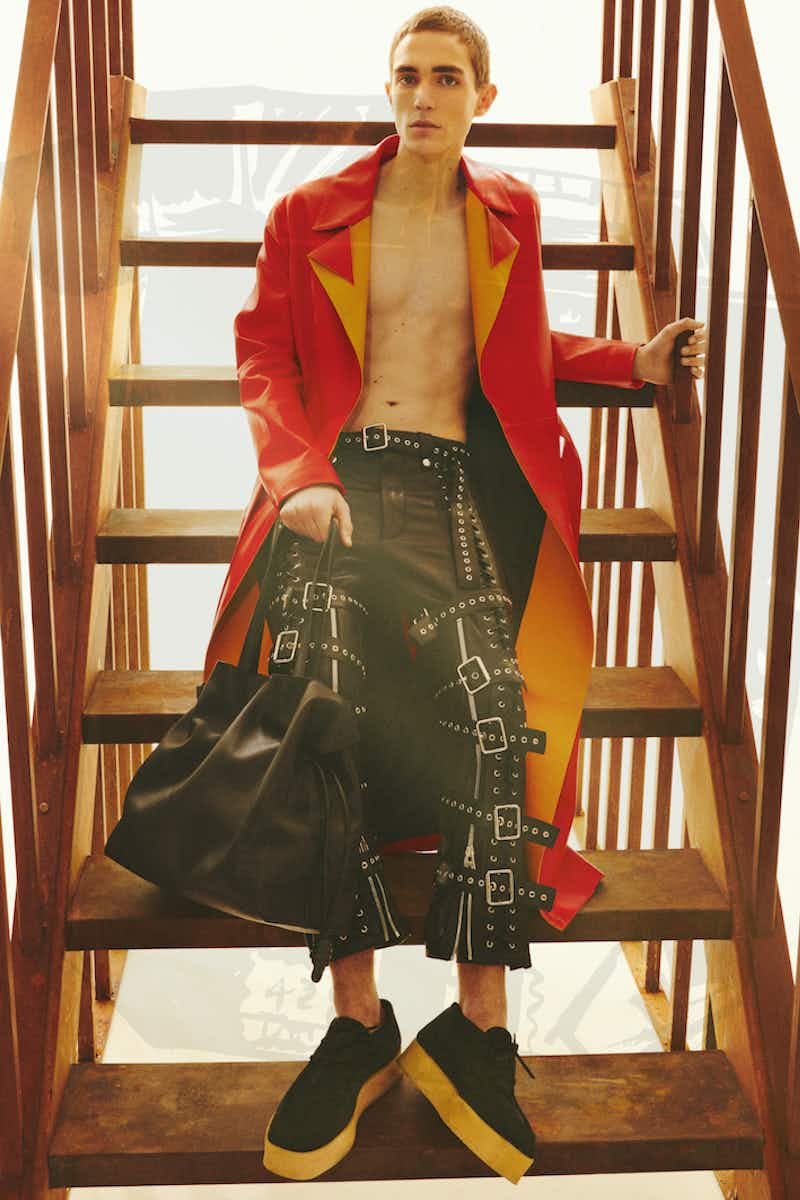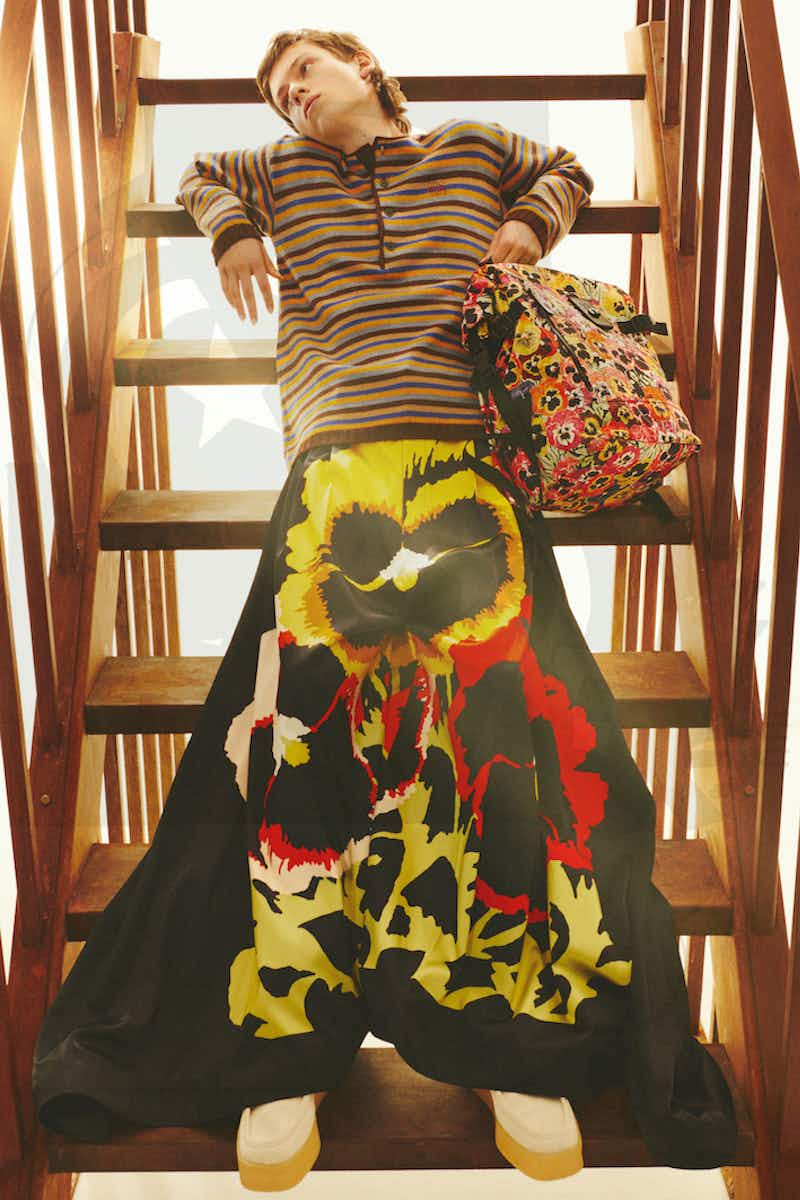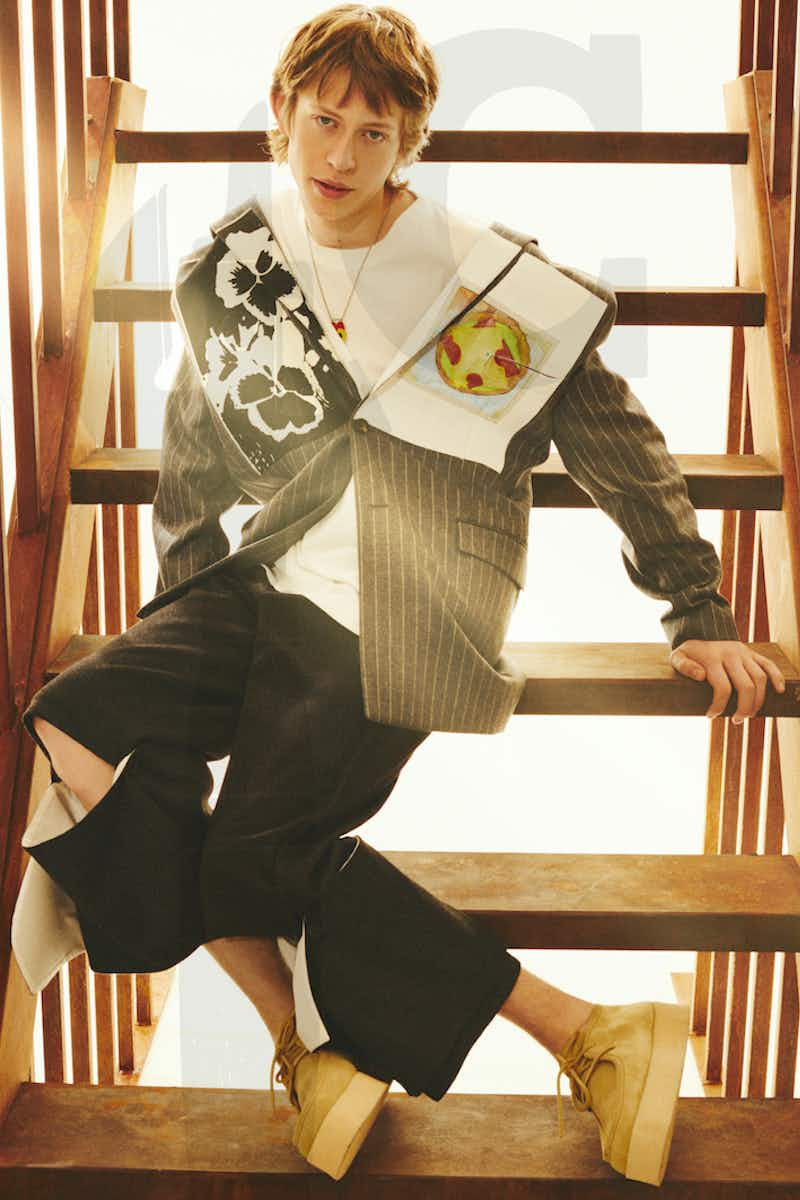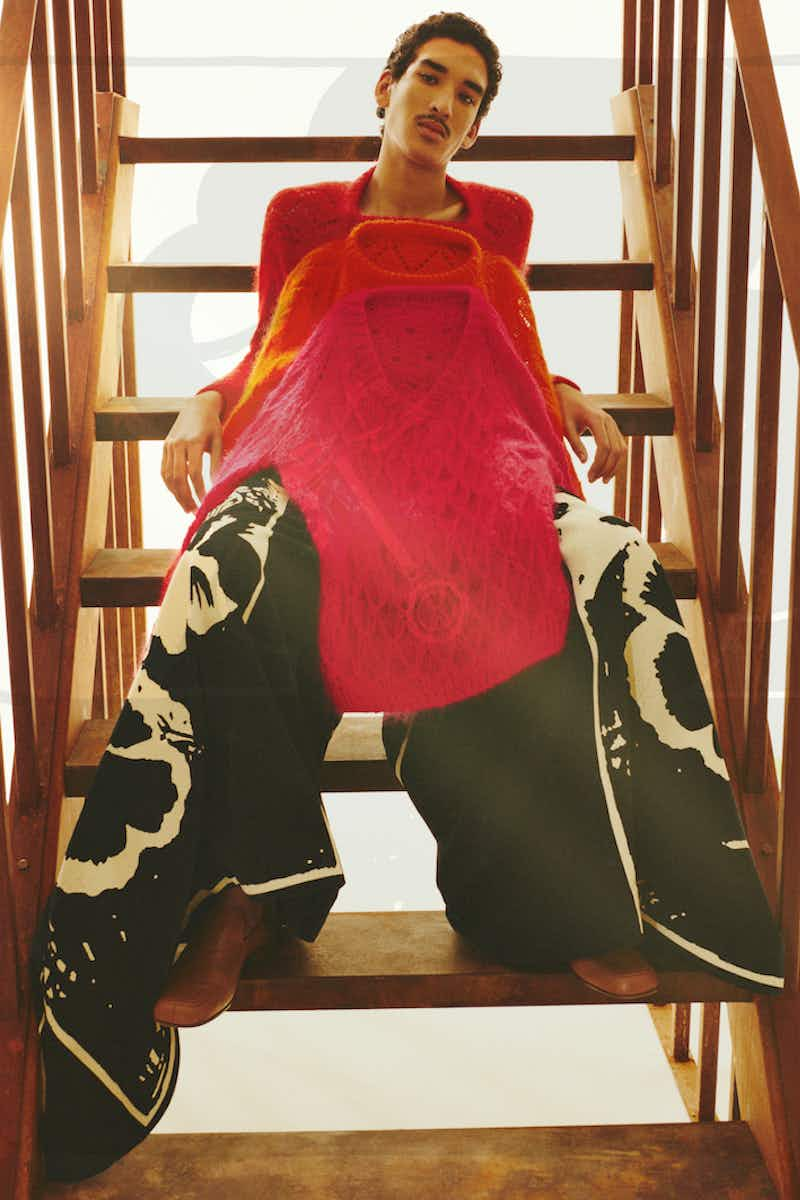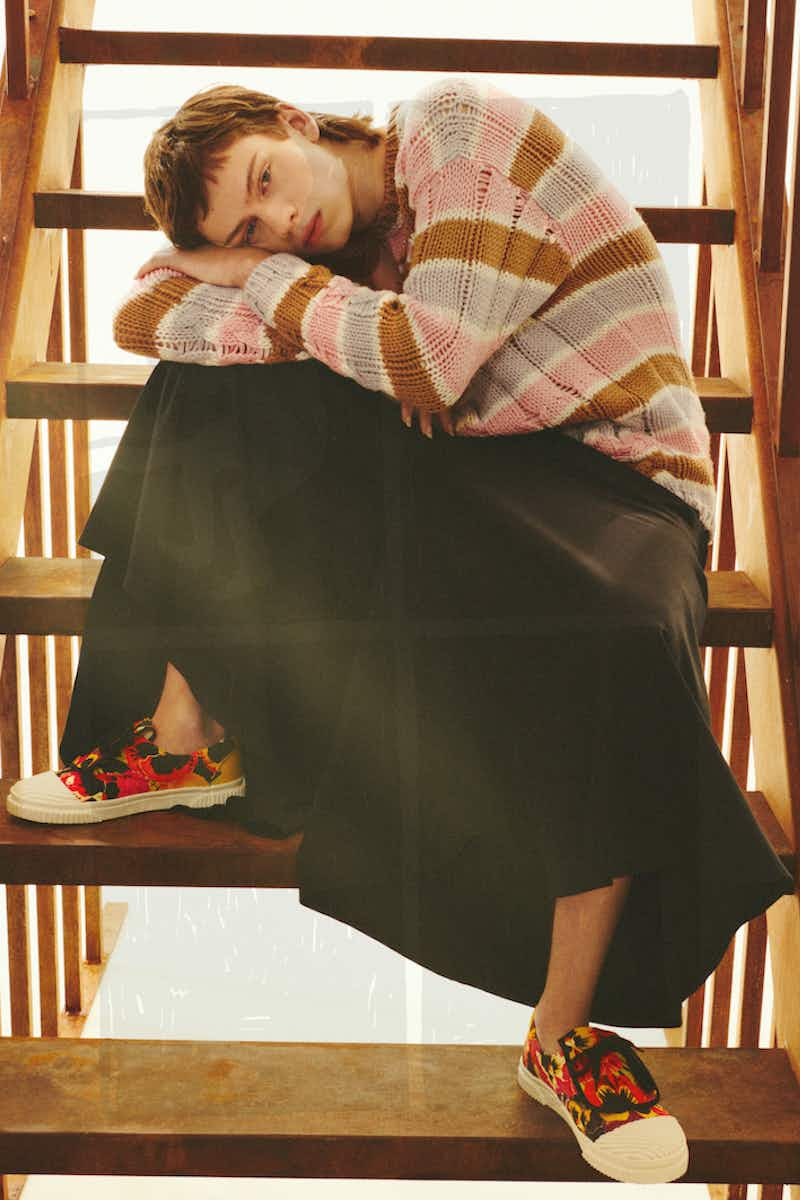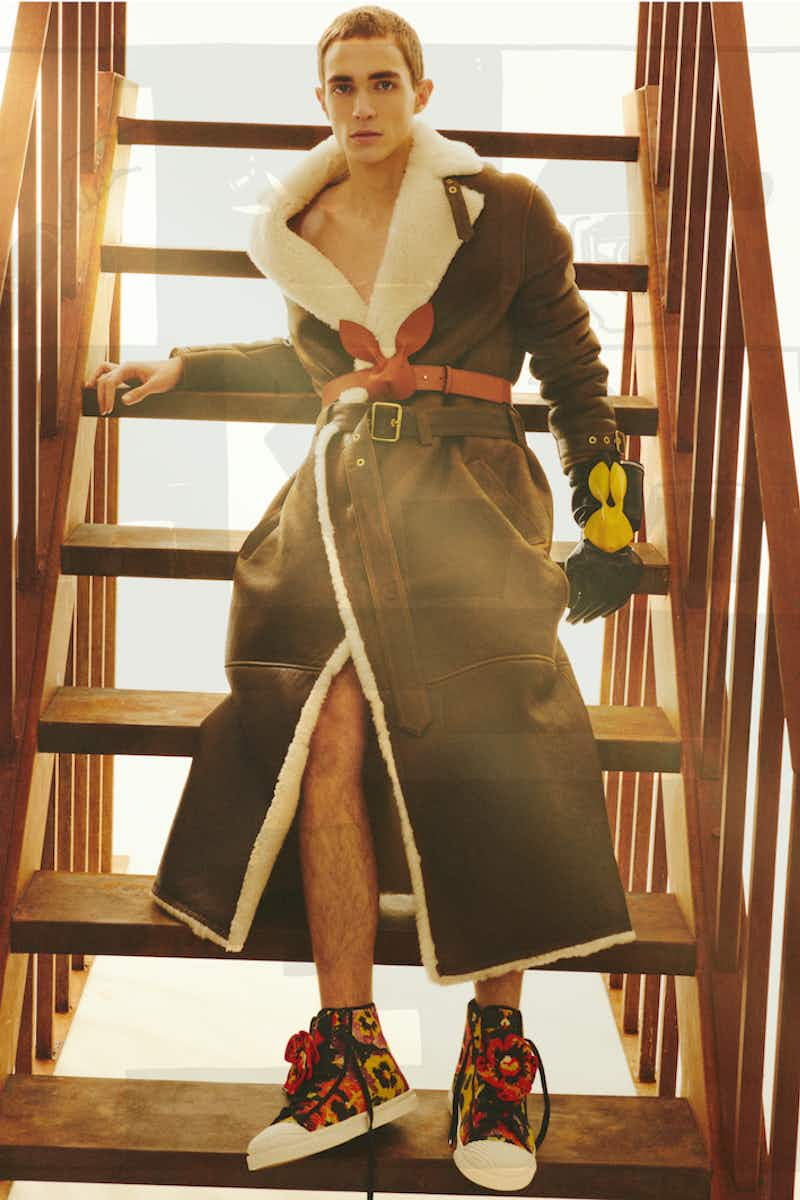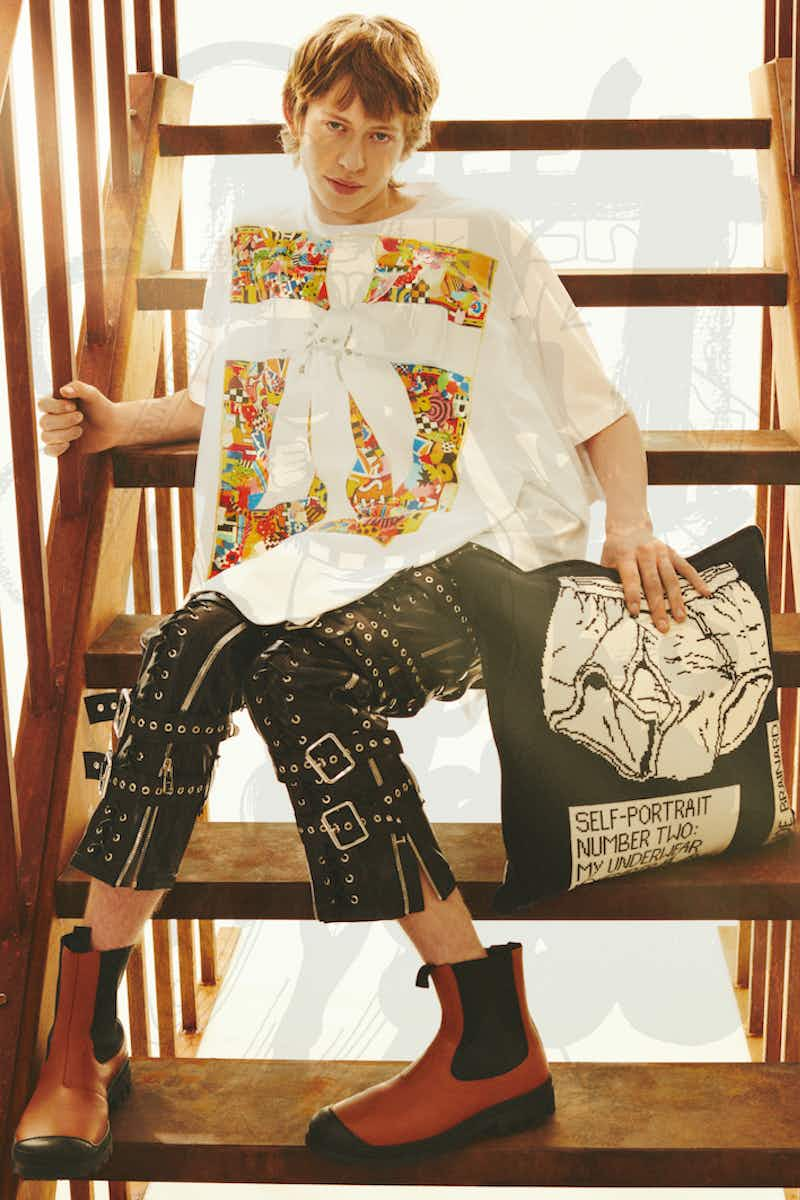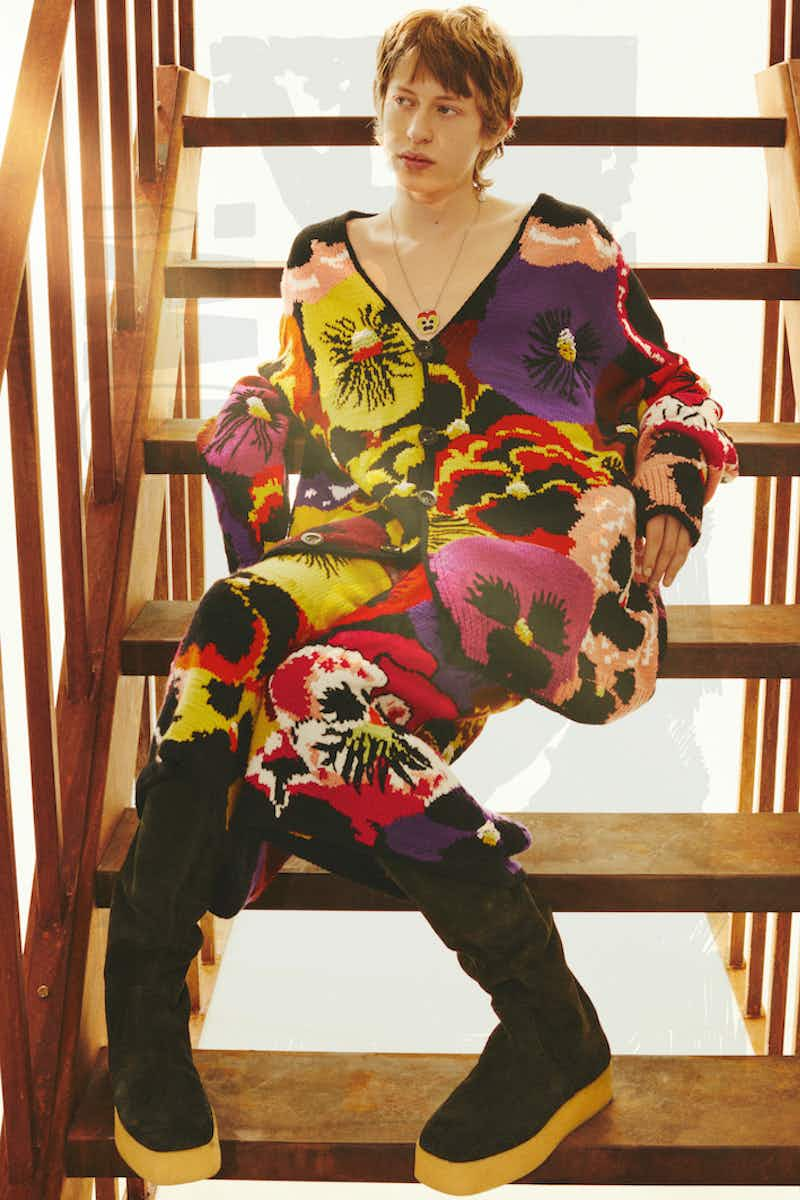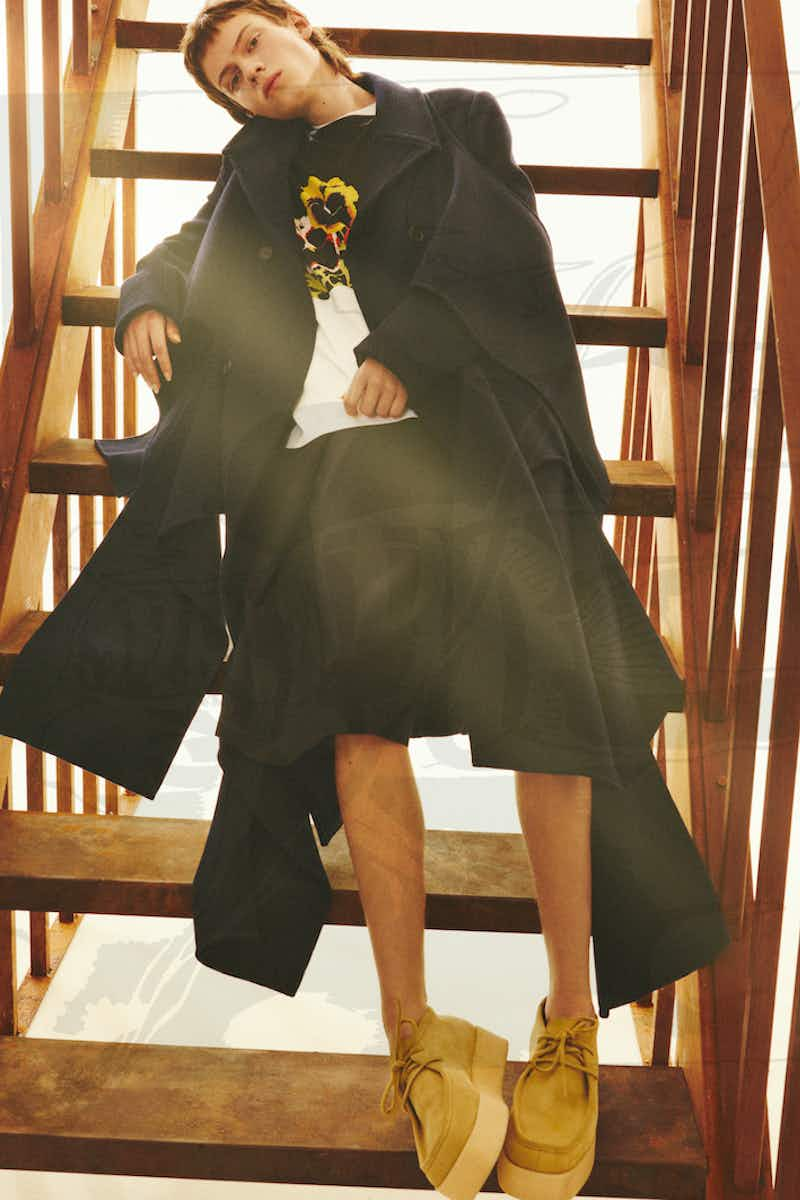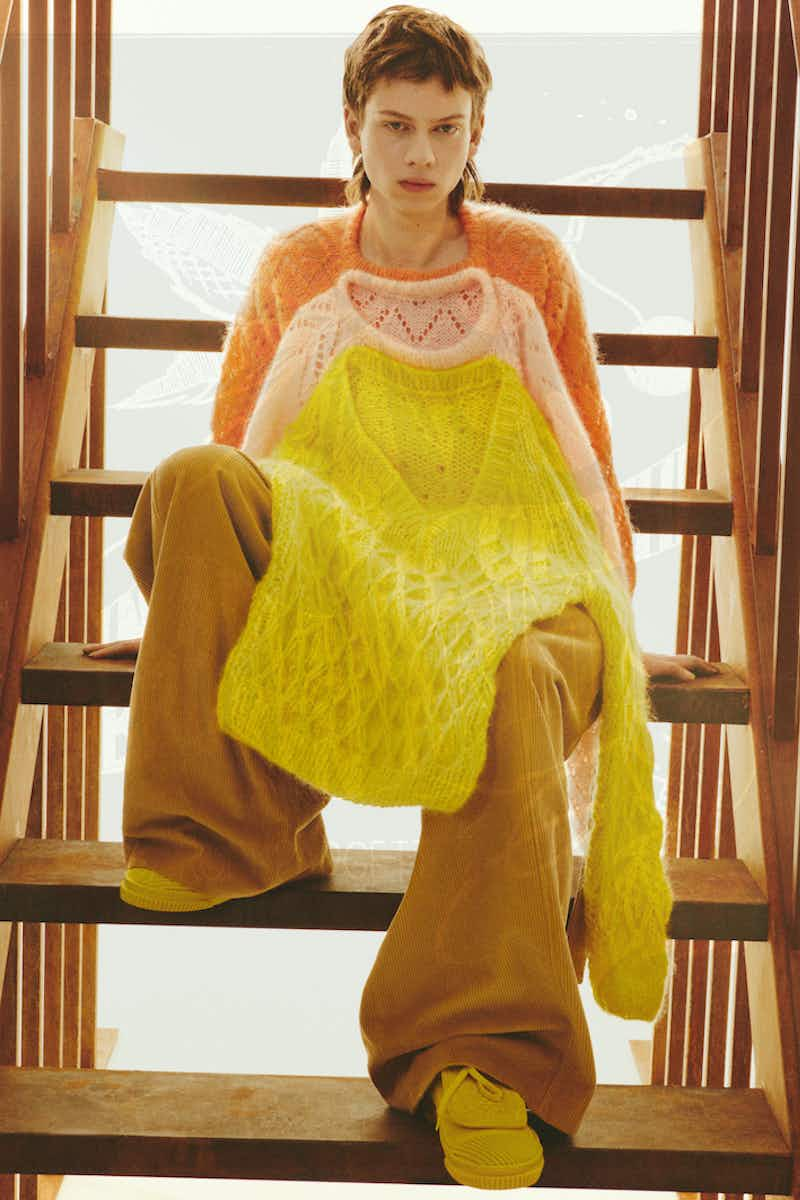 Ever gravity-defying, Y/Project's Glenn Martens presents his most ambitious – and mature – collection to date

Y/Project's Glenn Martens' recent, additional post as creative director of Diesel did not alter the impact of the Parisian brand's AW21 collection. It was the biggest assembly to date, introducing co-ed for the first time, and perhaps the most mature since Martens' 2013 debut – the addition of smart, tailored coats, riding jackets and dress shirts only serving to aid the label's becoming of an established house. As well, the season-by-season evolution of Y/Project's signature, gravity-defying lines, first seen in AW17, have progressed to innovative heights. The addition of malleable, metal wiring integrated into fabrics allows for a real wearer-to-garment collaboration, while double-layered pieces, seen on deconstructed shirts and mind-bending trousers offer a playful, versatile take on Martens' ability to fuse his pulsing knowledge of streetwear with thoughtful silhouettes. It's this disruption of tradition that offers bold concepts time and time again. TJS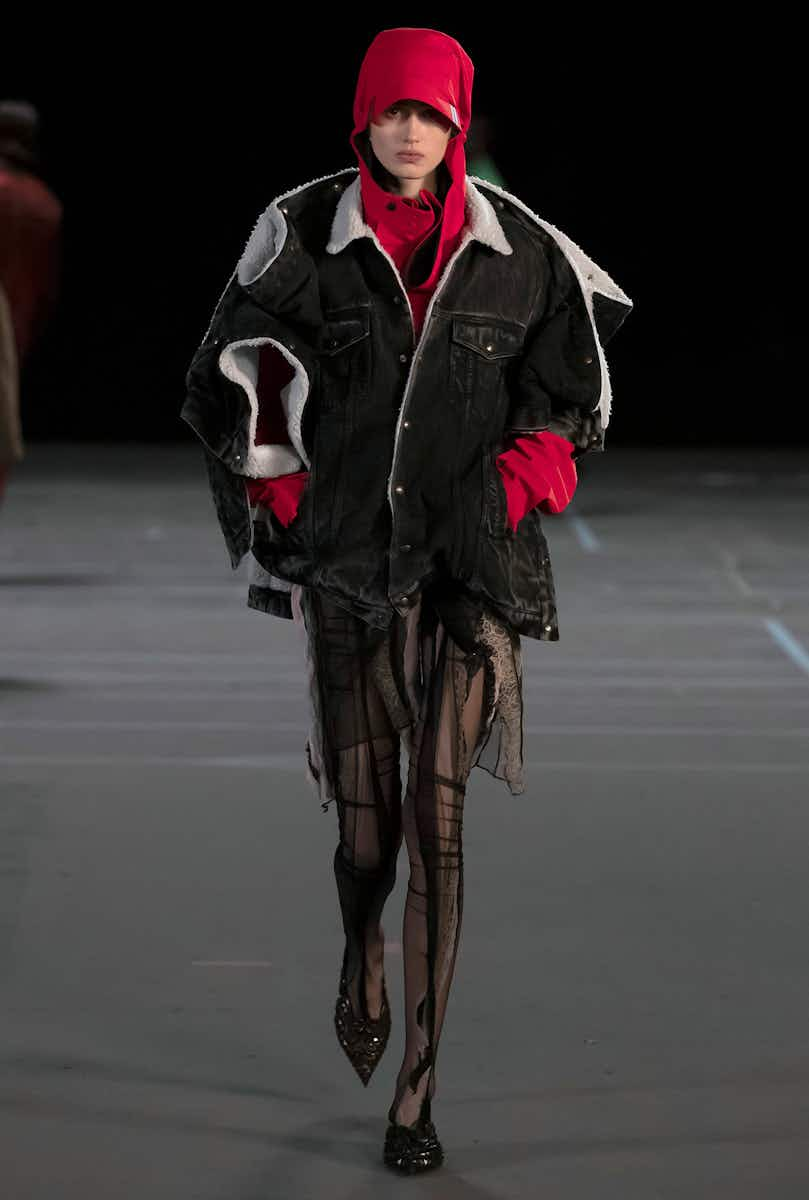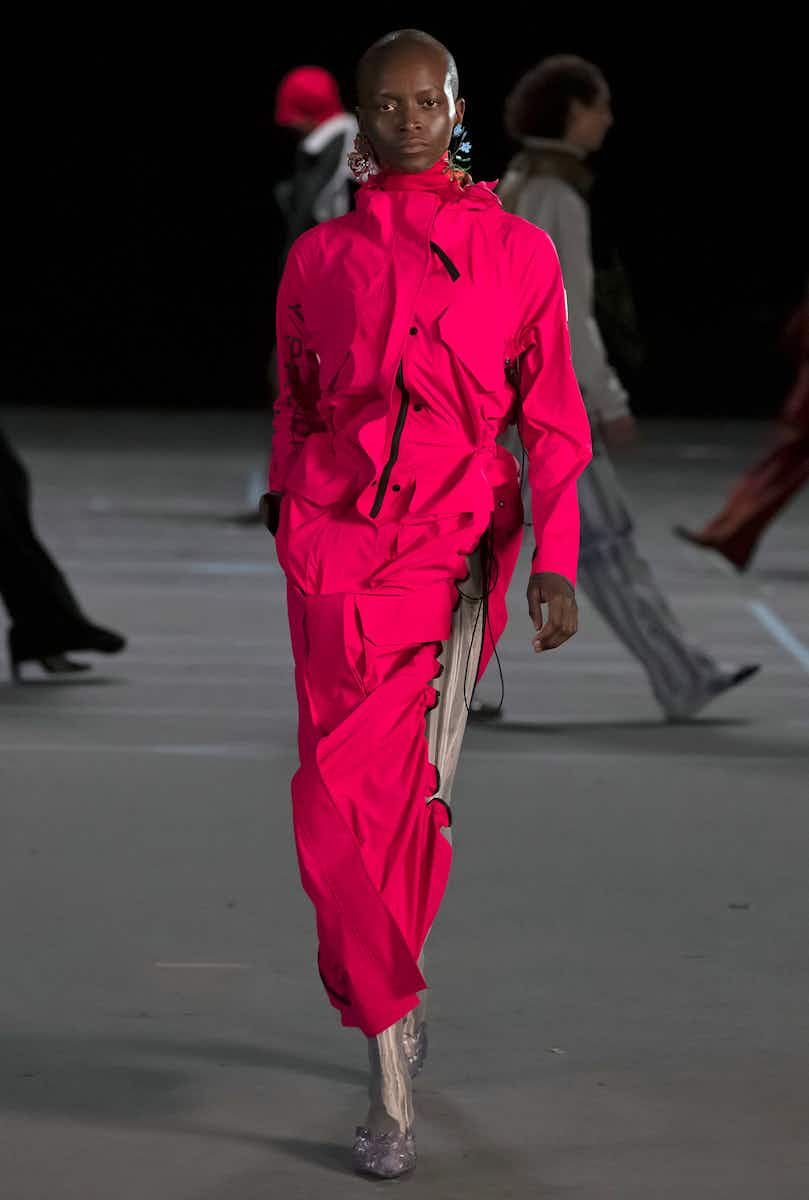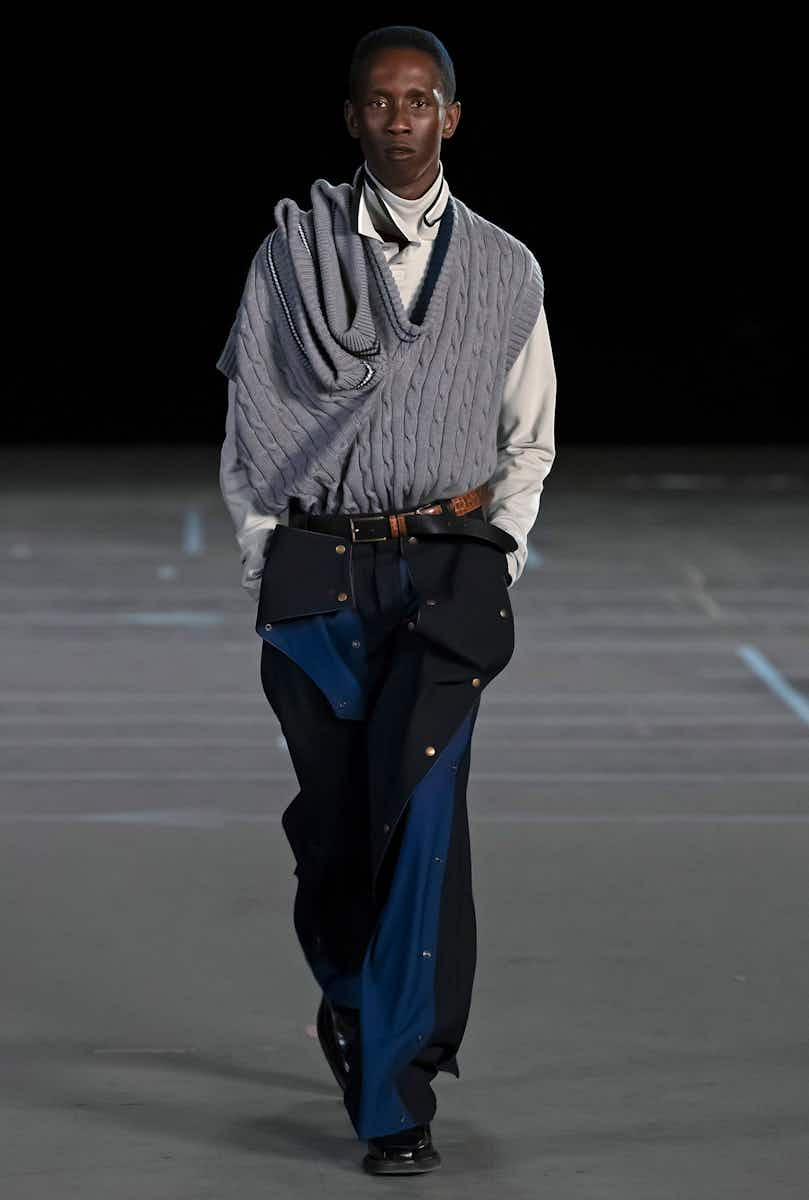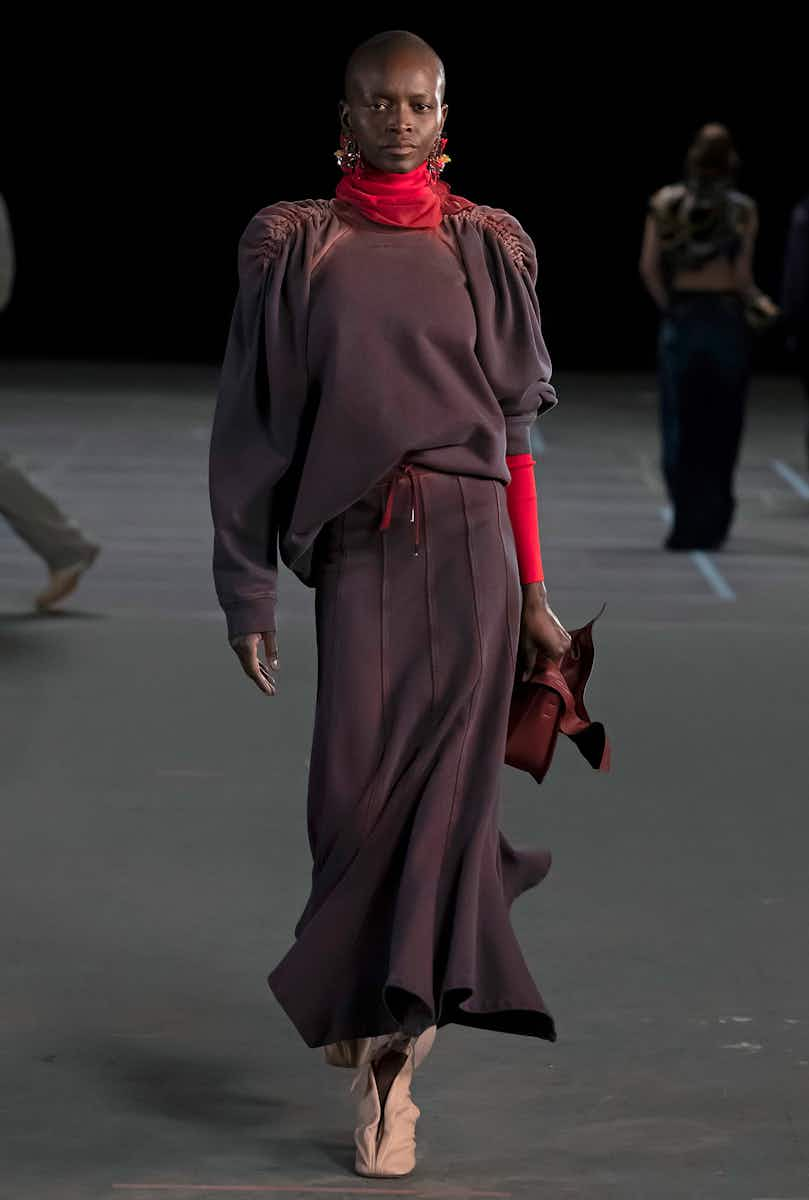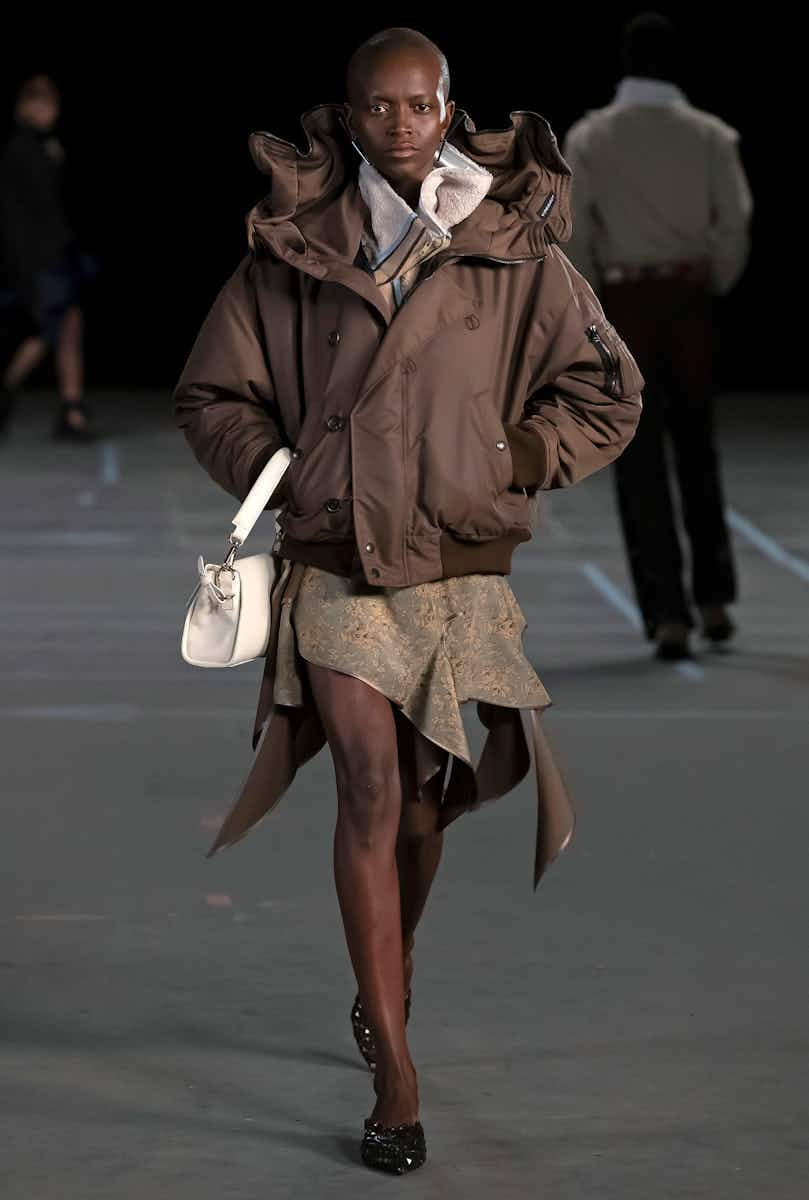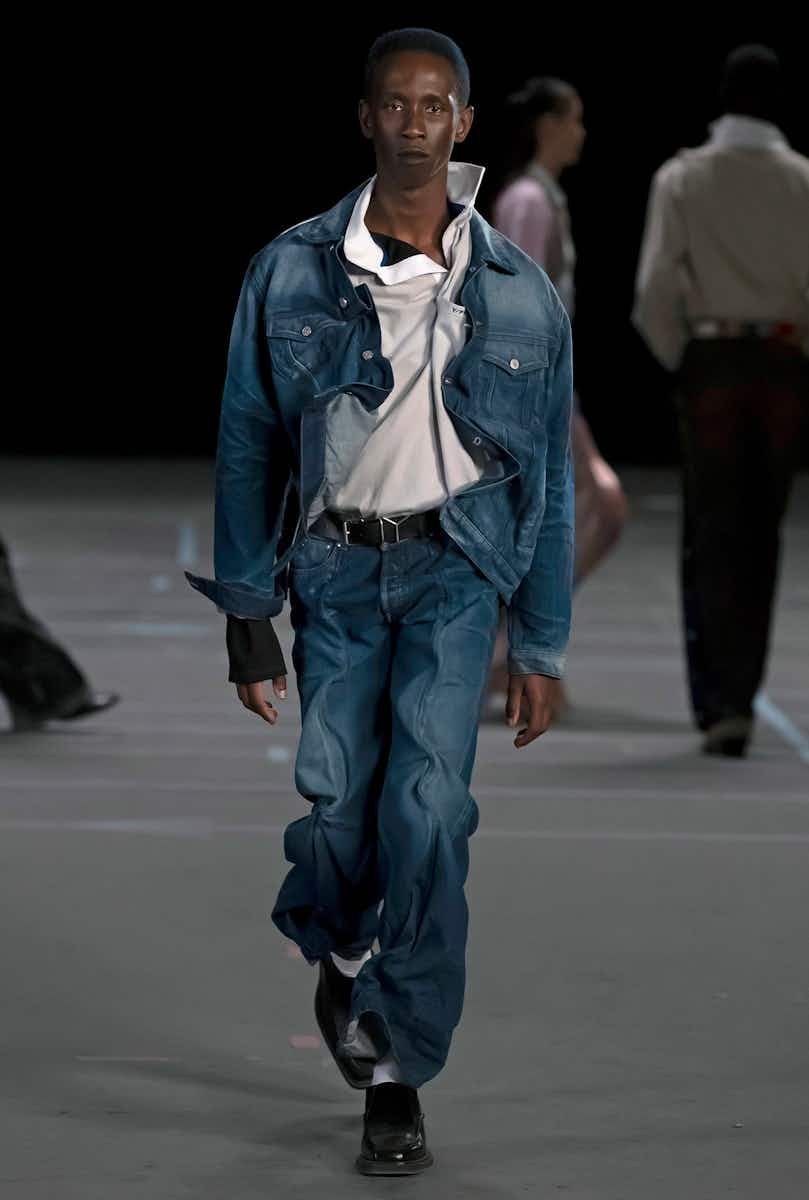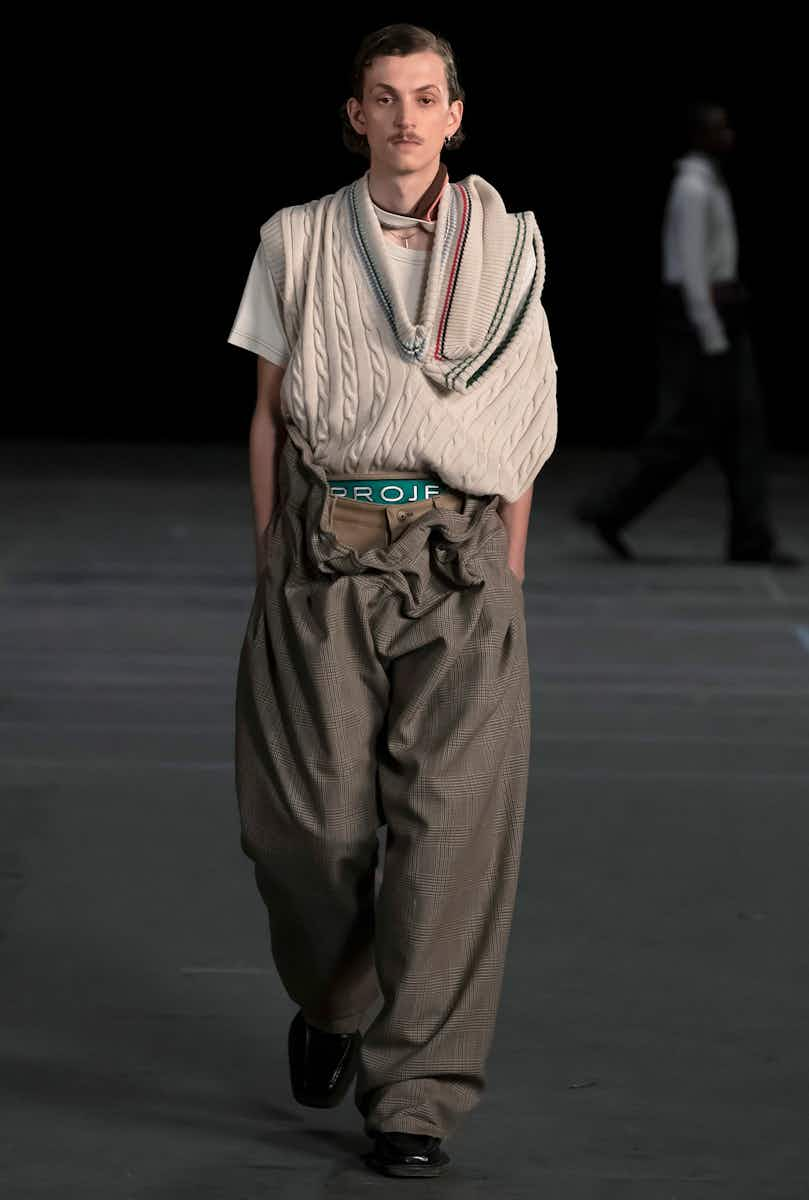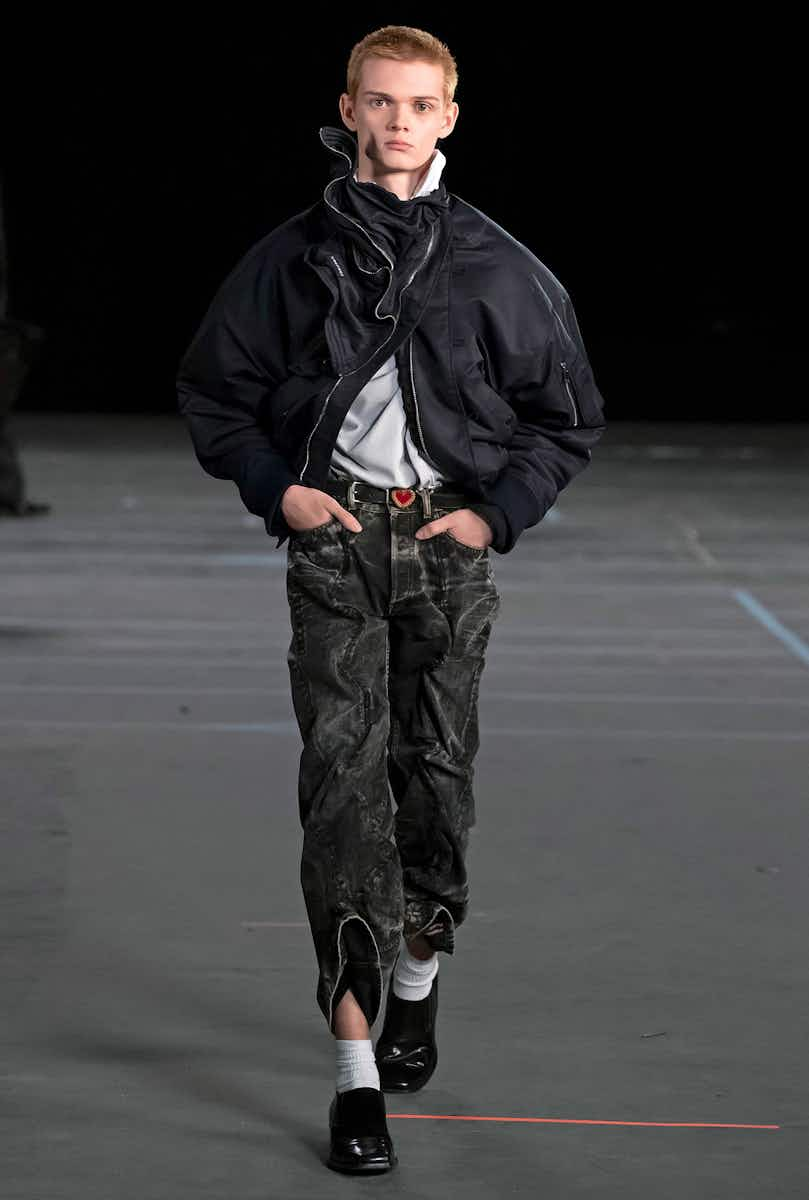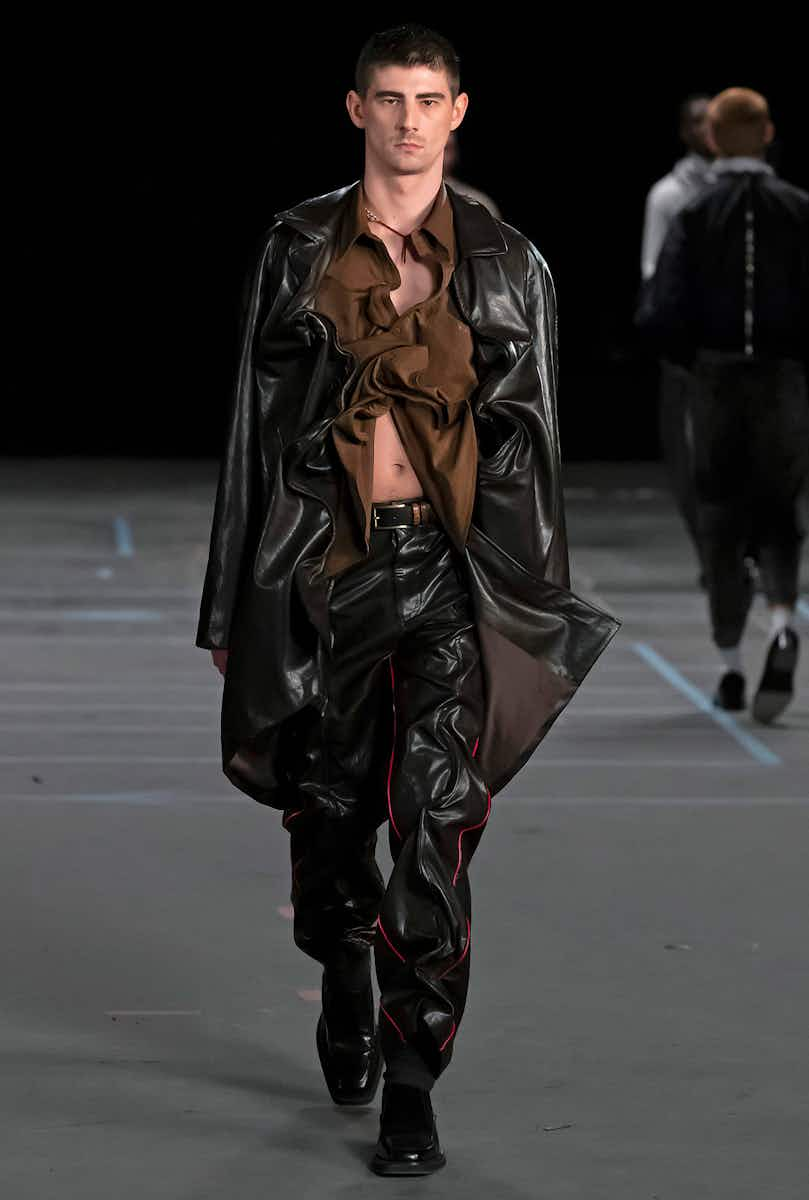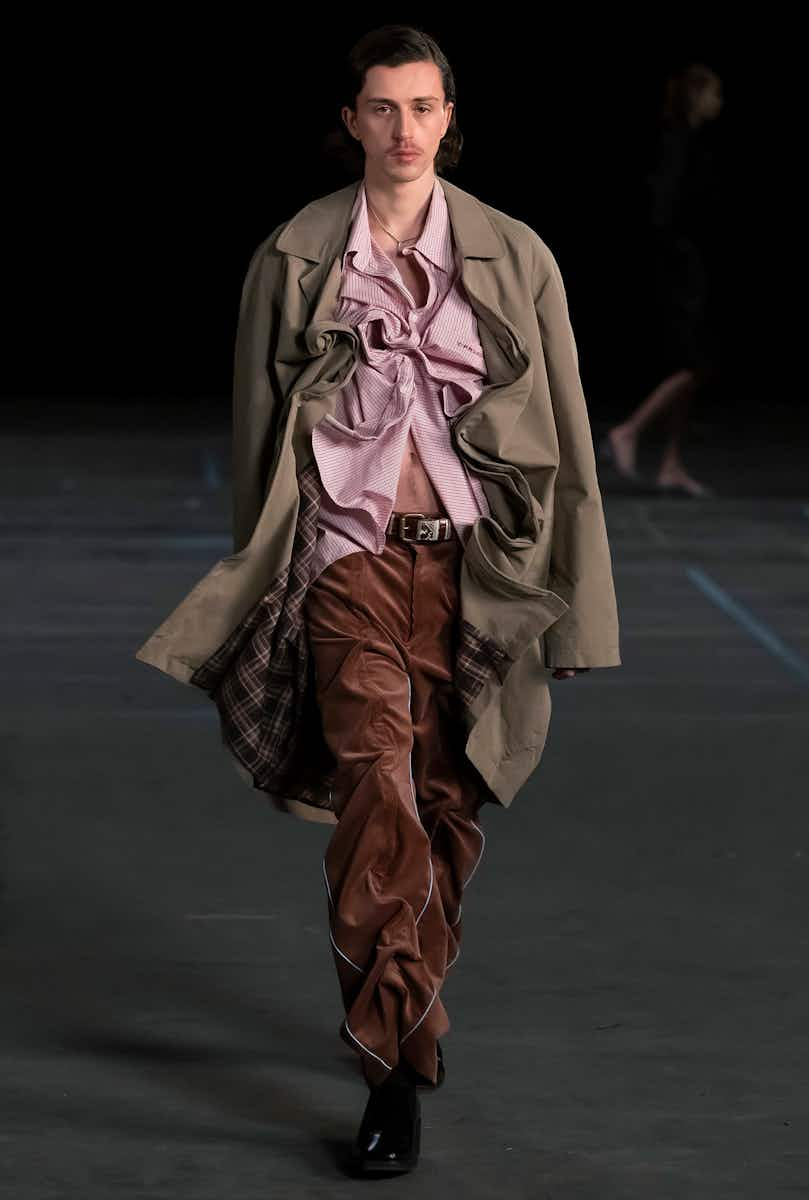 Hermès' Véronique Nichanian retreats to tranquility in an understated collection

This season's Hermès menswear collection was big on professionalism. In a melange of muted greys and blues offset by mustard yellows and bright greens, artistic director Véronique Nichanian stayed true to the house's legacy by introducing classic button-down polo shirts and smart grey wool suits, impeccably cut suit trousers and lambskin cardigans – a muted semblance on traditional Parisian luxury. As well, coats featured in brown, blue and orange checkered parkas, nodding to French elegance, youthfulness and most of all, pragmatism.
Speckled knitwear made an appearance too, alongside padded T‑shirts – some of which boasted saddle-stitched pockets, a technique usually reserved for the sewing together of Hermes' leather goods. Nichanian's overarching message with this collection? One of subtle, relaxed sophistication and effortless cool. JW

GmbH's Benjamin Huseby and Serhat Isik question the extremities of a dystopian world

GmbH's Benjamin Huseby and Serhat Isik are no strangers to the business of playing around with gender conventions with their wares. For their AW21 menswear collection, they did just that, and more. The show, in a futuristic, sci-fi take, was dominated by dark, solemn wool ensembles accessorised with spiked, silver necklaces and knee-high leather boots boasting diagonal zips. Meanwhile, grey, white and skin-tight wrap tops were complemented by heavy-duty leather trousers. Though the collection was influenced by Rainer Werner Fassbinder's German sci-fi epic, World on a Wire (1973), where a cybernetics engineer uncovers a conspiracy in a corporation that specialises in virtual reality, there were sharp nods to The Matrix and its examination of the world as a simulation. Off the shoulder, mid-century couture-inspired necklines stole the show and appeared in different iterations: one in the form of a super long black puffer jacket, another as a full fur ensemble, as did an oversized leather trench coat and cinched-waist parkas. Throughout, one thing's for sure: however banal our shared realities might be right now, there will come a time when we can return to the dancefloor – and this collection provides just the right attire for it. JW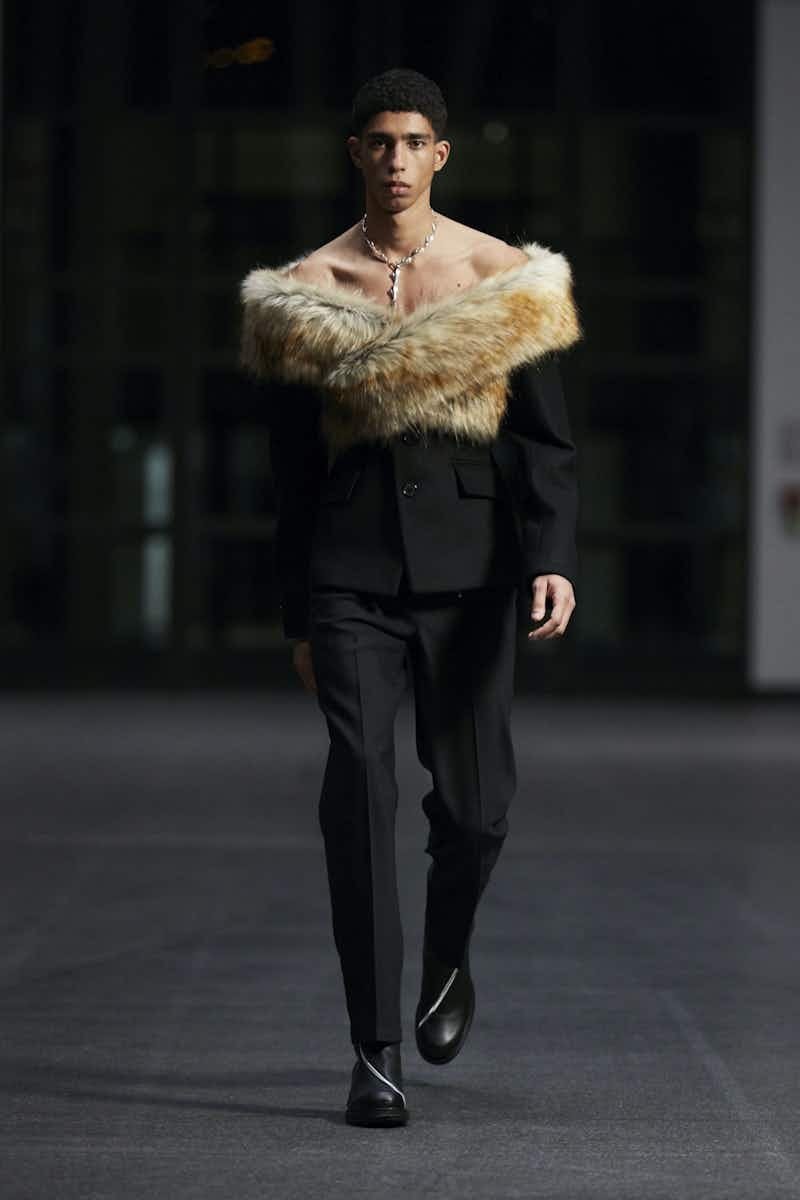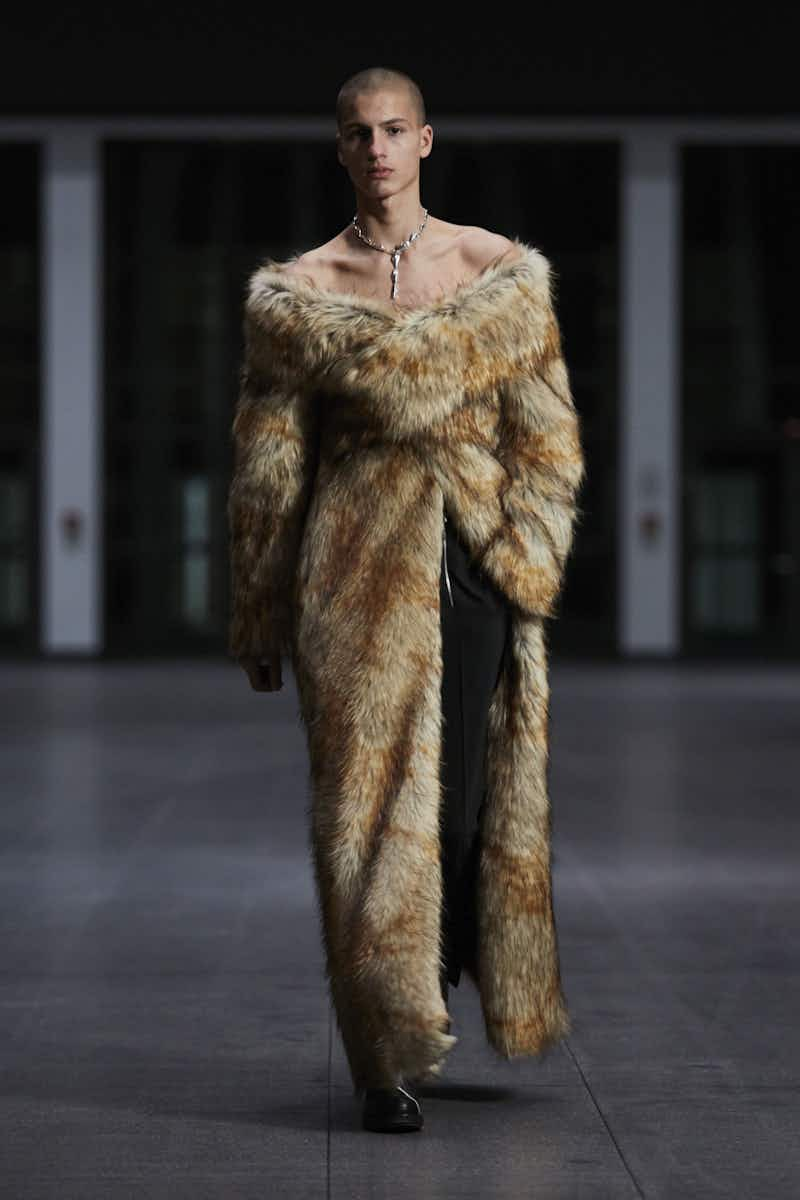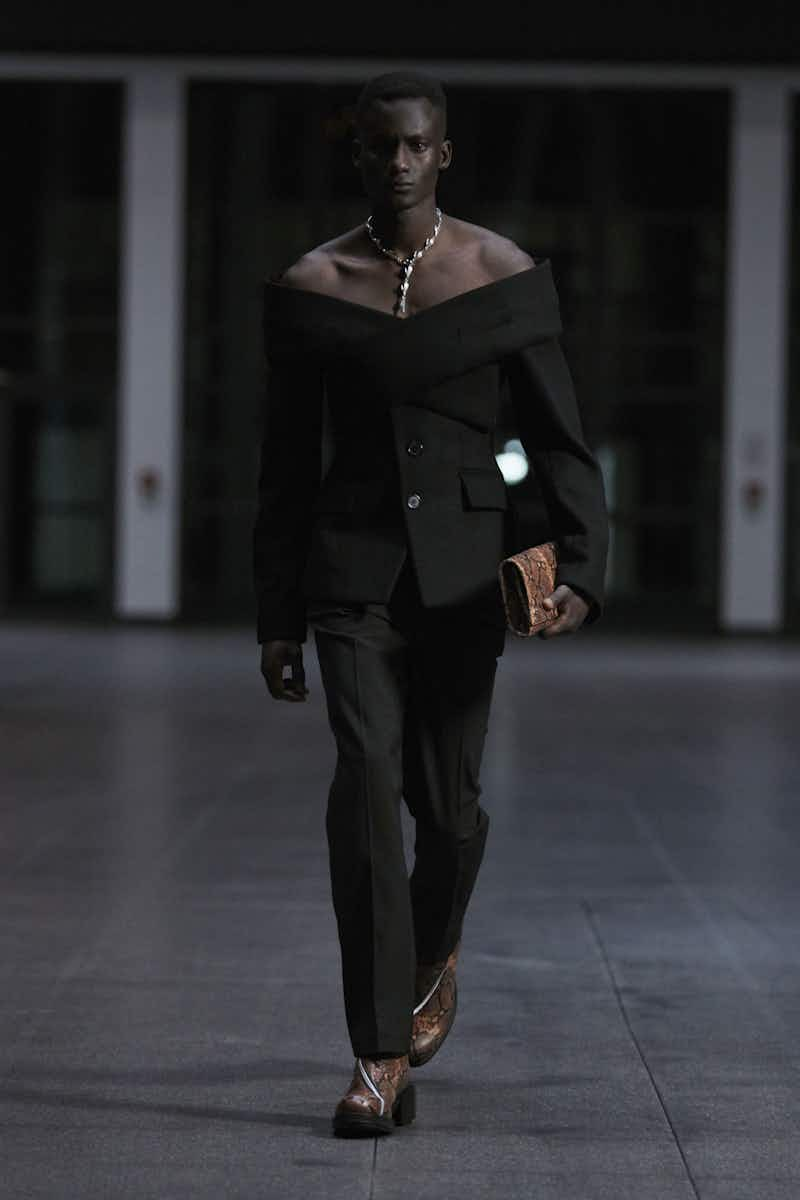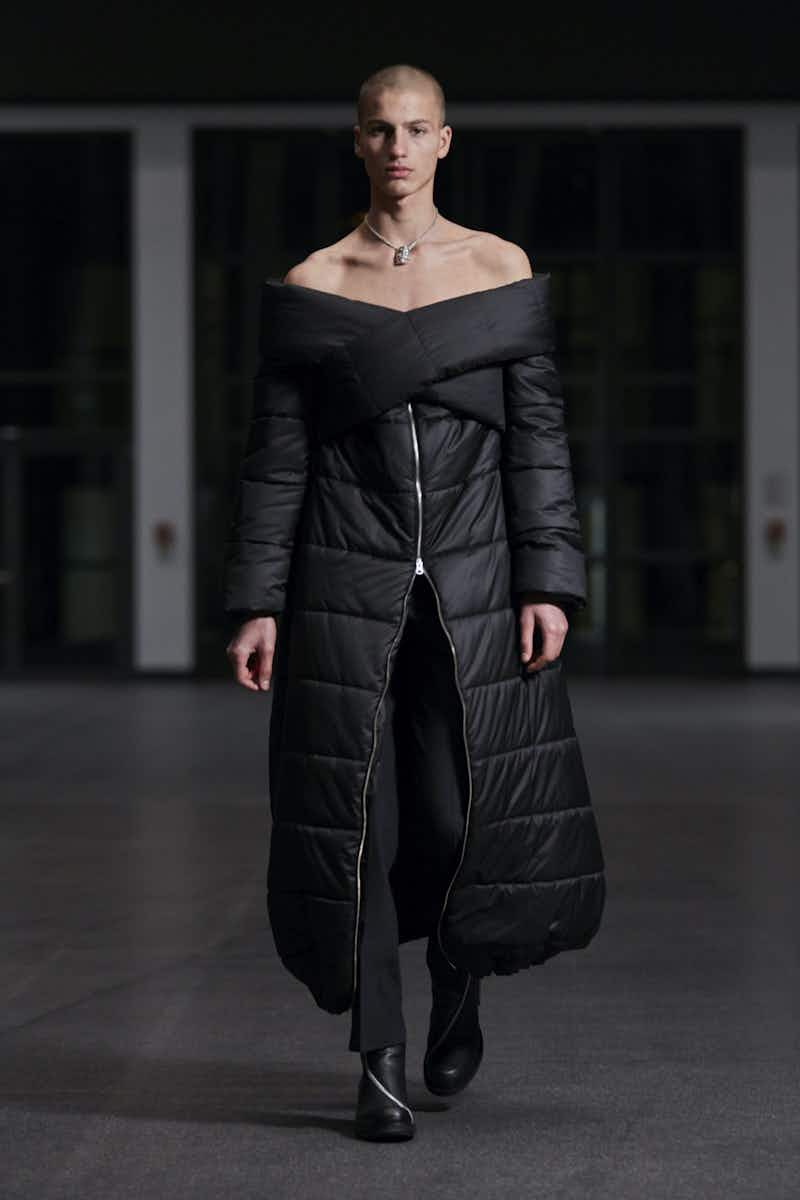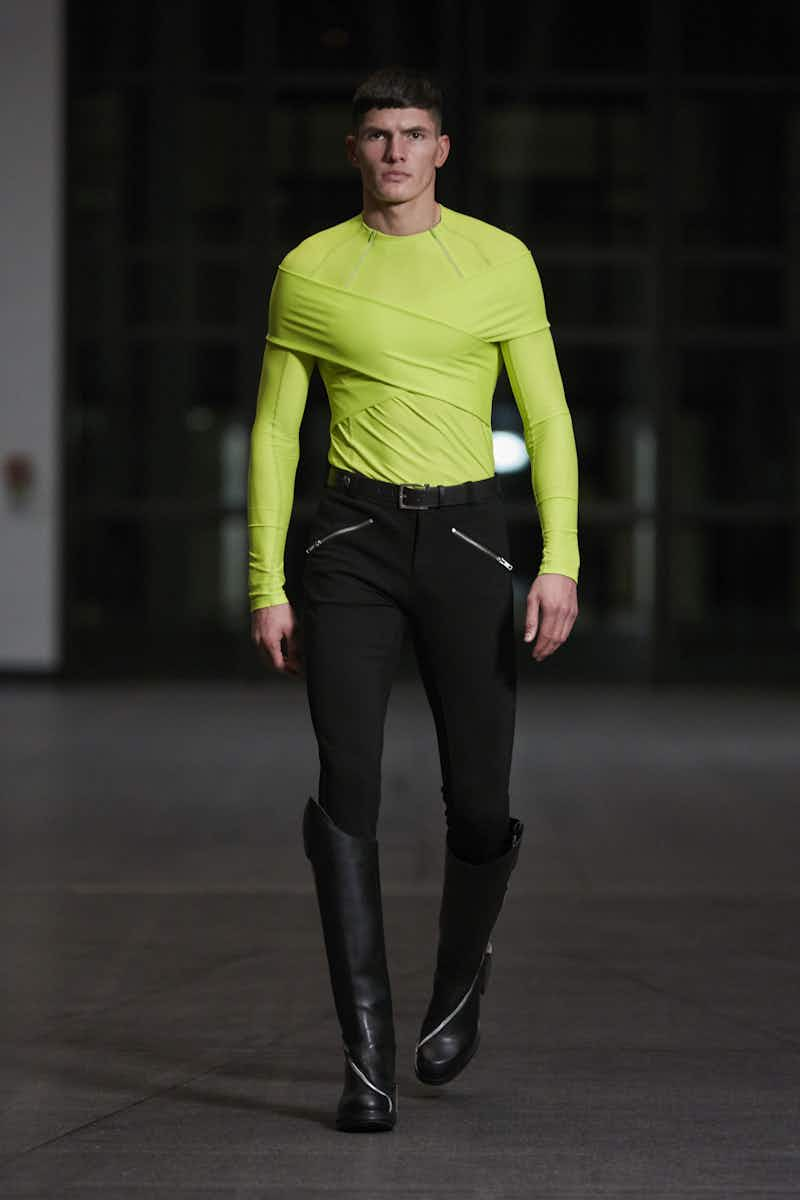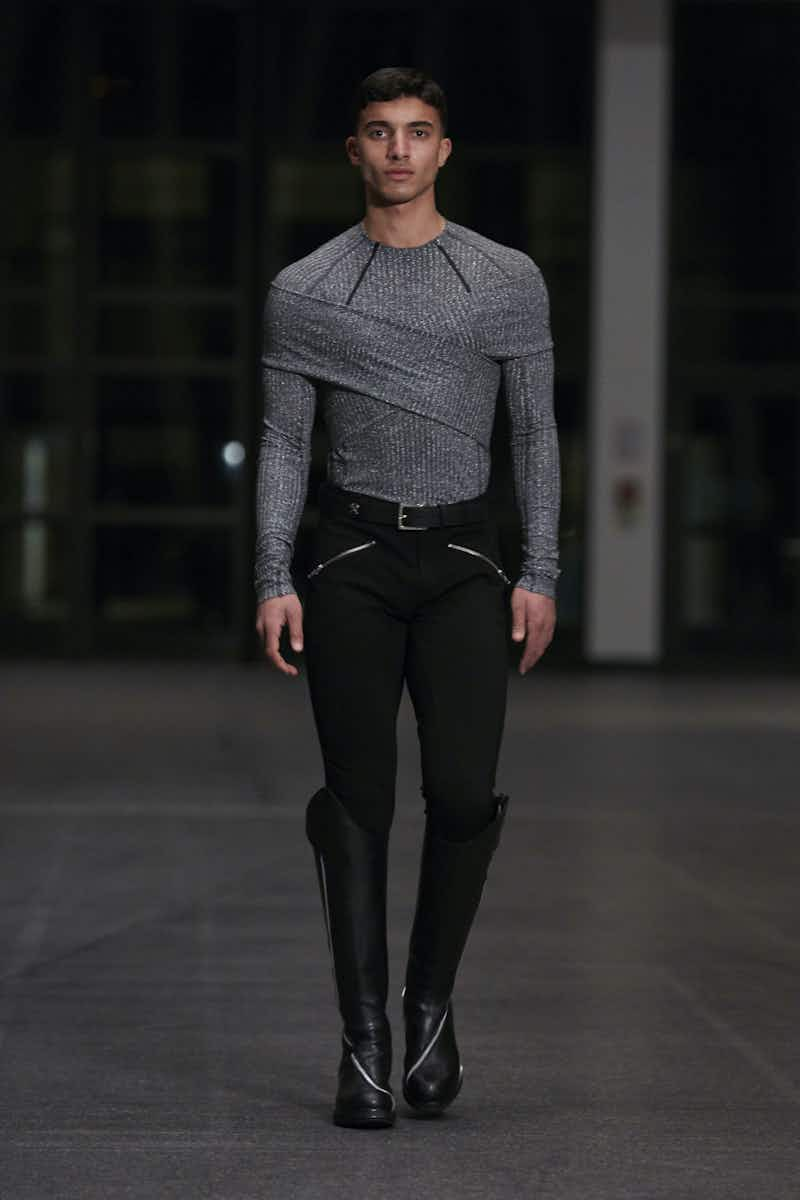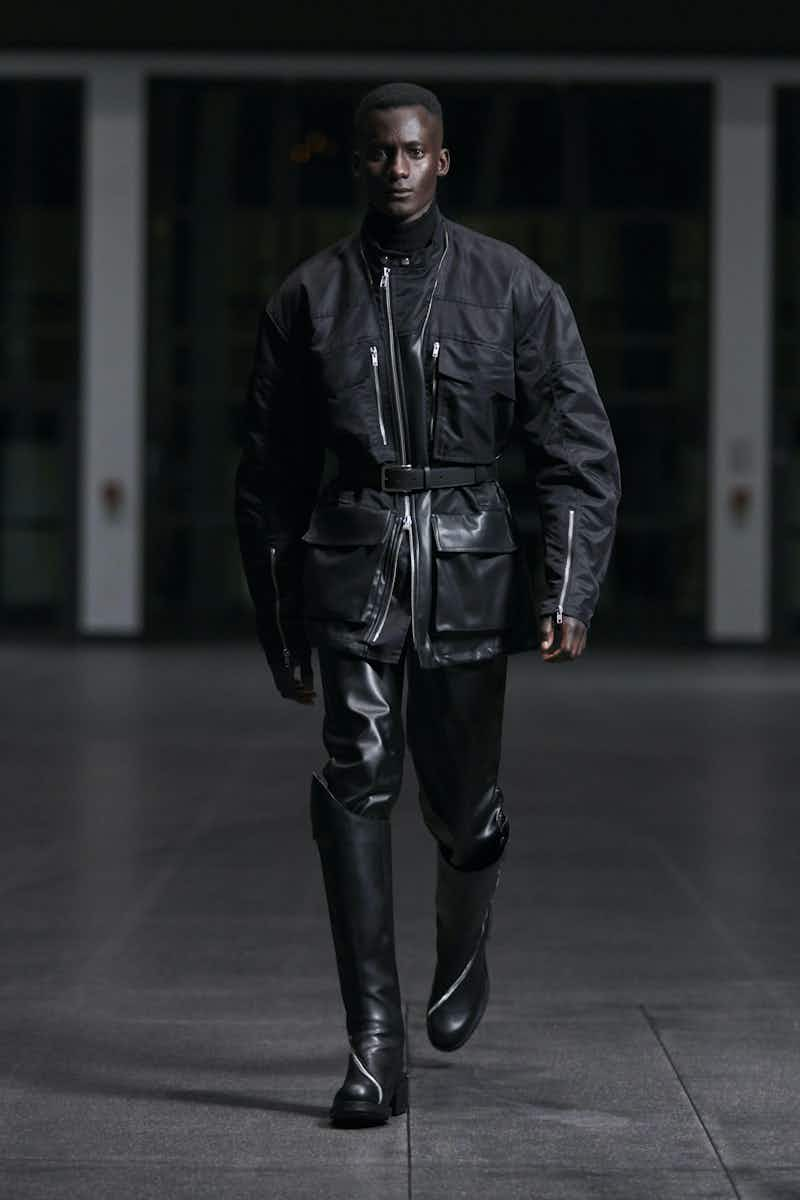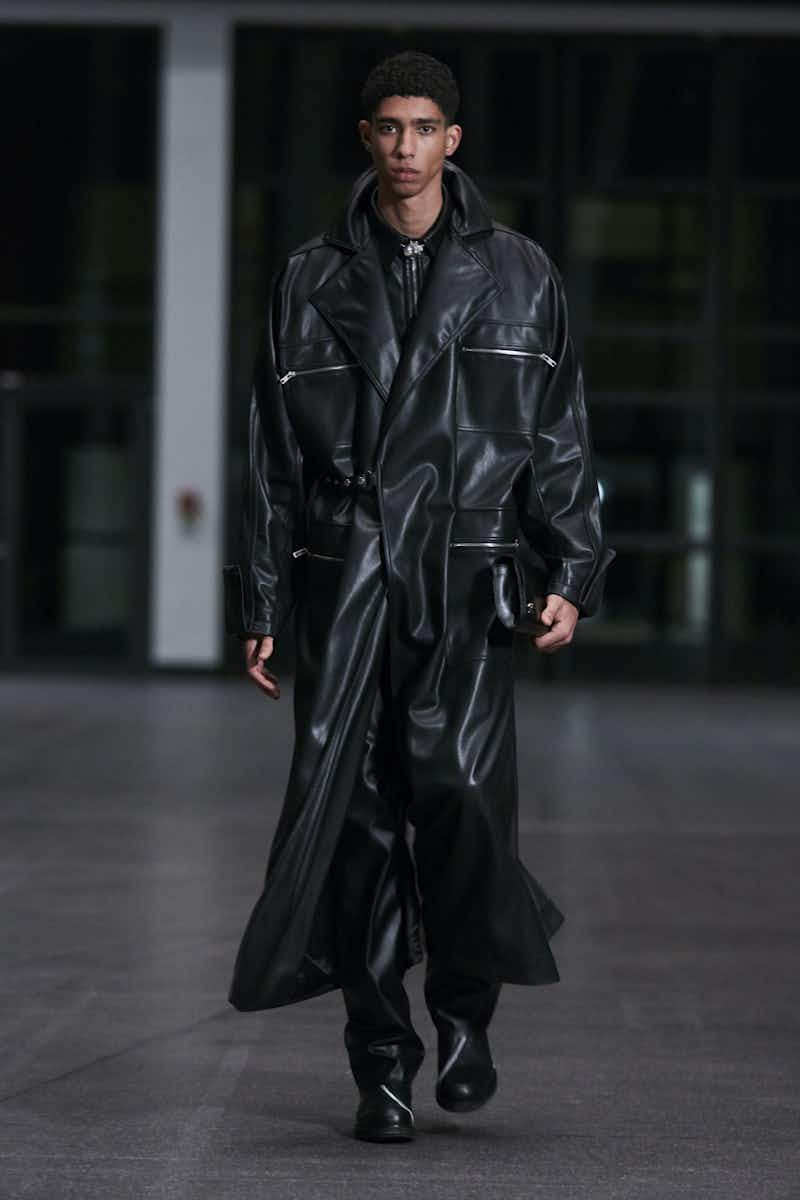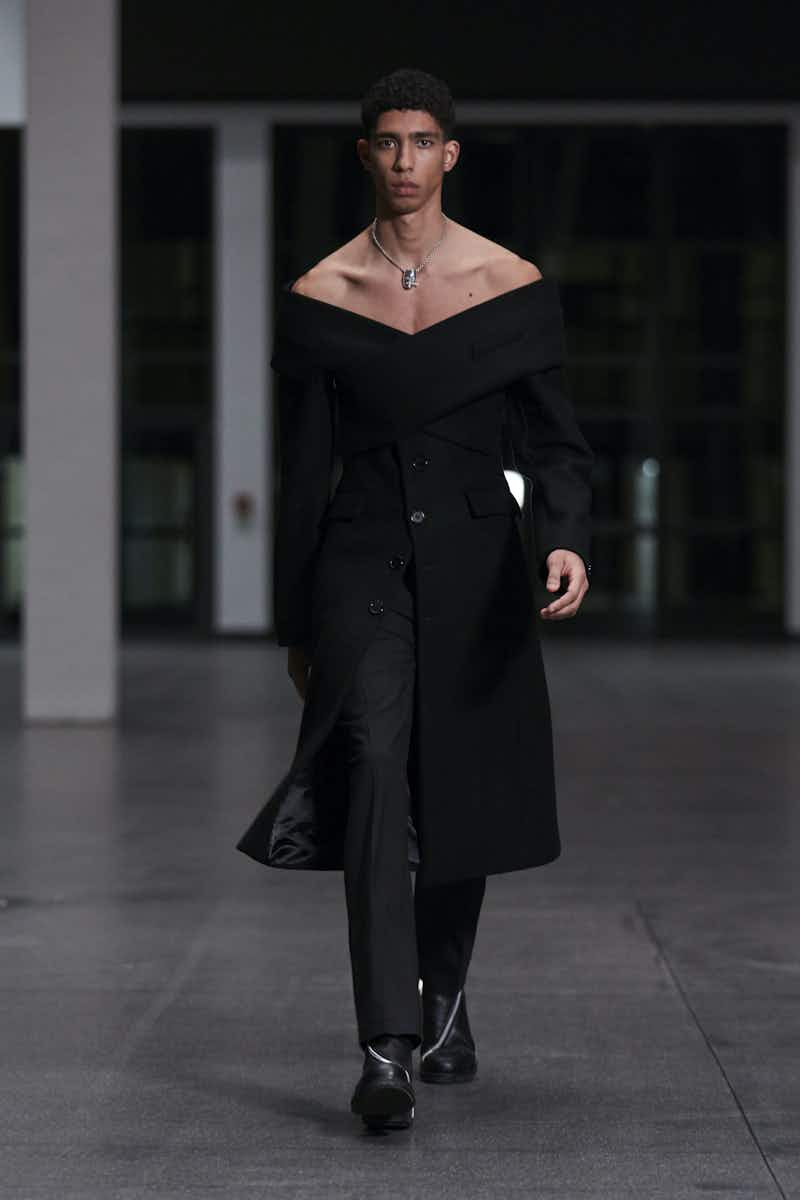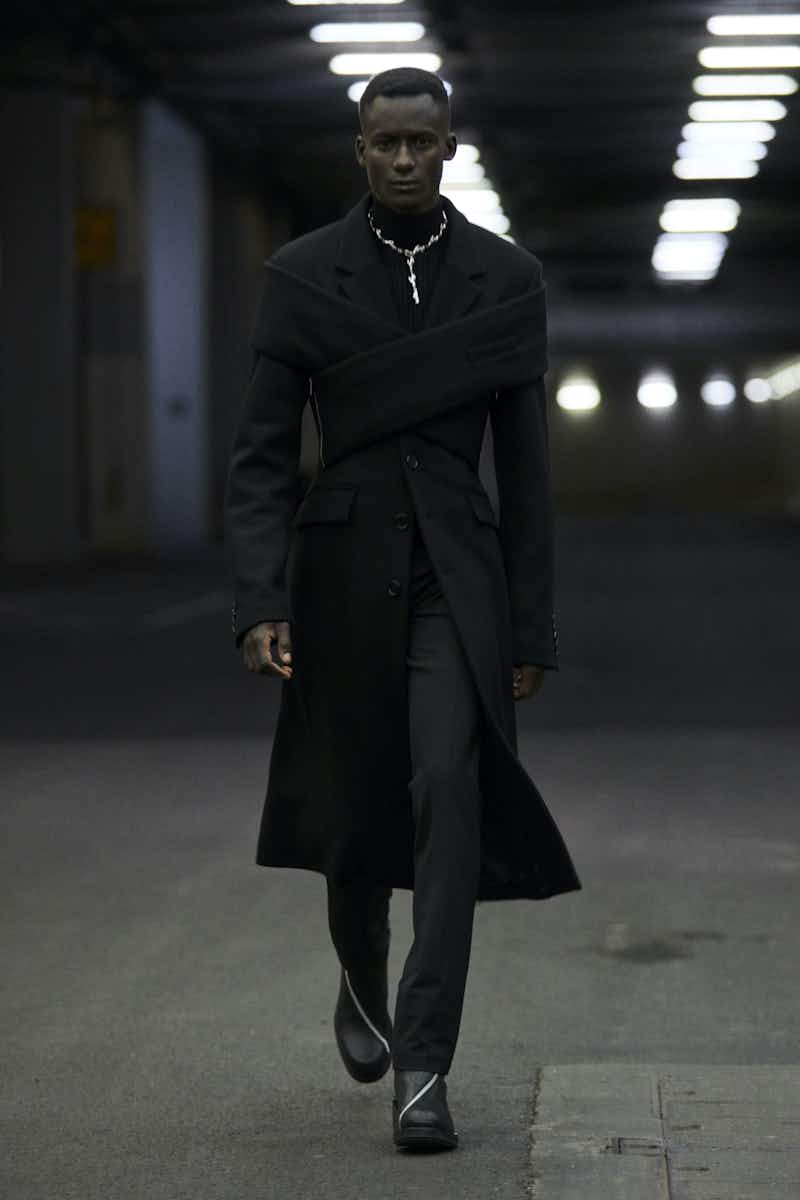 Grace Wales Bonner explores the radical, expansive history of Black British academia throughout the 1980s

Grace Wales Bonner's considered documenting of Black culture, history and sartorial codes weaved through previous collections has much contributed to the long-awaited conversation on the fashion industry's Eurocentric ideals, making way for the newly emerged vanguard of non-white designers occupying spaces within British fashion. Black Sunlight marks Wales Bonner's conclusion of a trilogy of collections exploring threads between Britain and the Caribbean, first introduced through AW20's insight into the 1970s Lovers Rock subculture. This season, the designer's starting point documents the Oxford University's long history of Black scholars, further expanding into the radical, diasporic thinkers of the ​'80s. A community of poets, artists and scholars from the Caribbean, India and West Africa, then, provide an eloquent reimagining of craft: tailoring is softly cut and high-waisted, skirts are kept knee-length, detailed by a crochet technique and cotton cashmere oxford shirts are contrasted by a worldly spirit presented through Indian embroidery on a contemporary take on a traditional short kurta. Wales Bonner continues its partnership with adidas Originals, offering collegiate-style leisurewear through a team kit, trainers in leathers and nylons and full-length zip track tops for a timeless take on considered comfort. TJS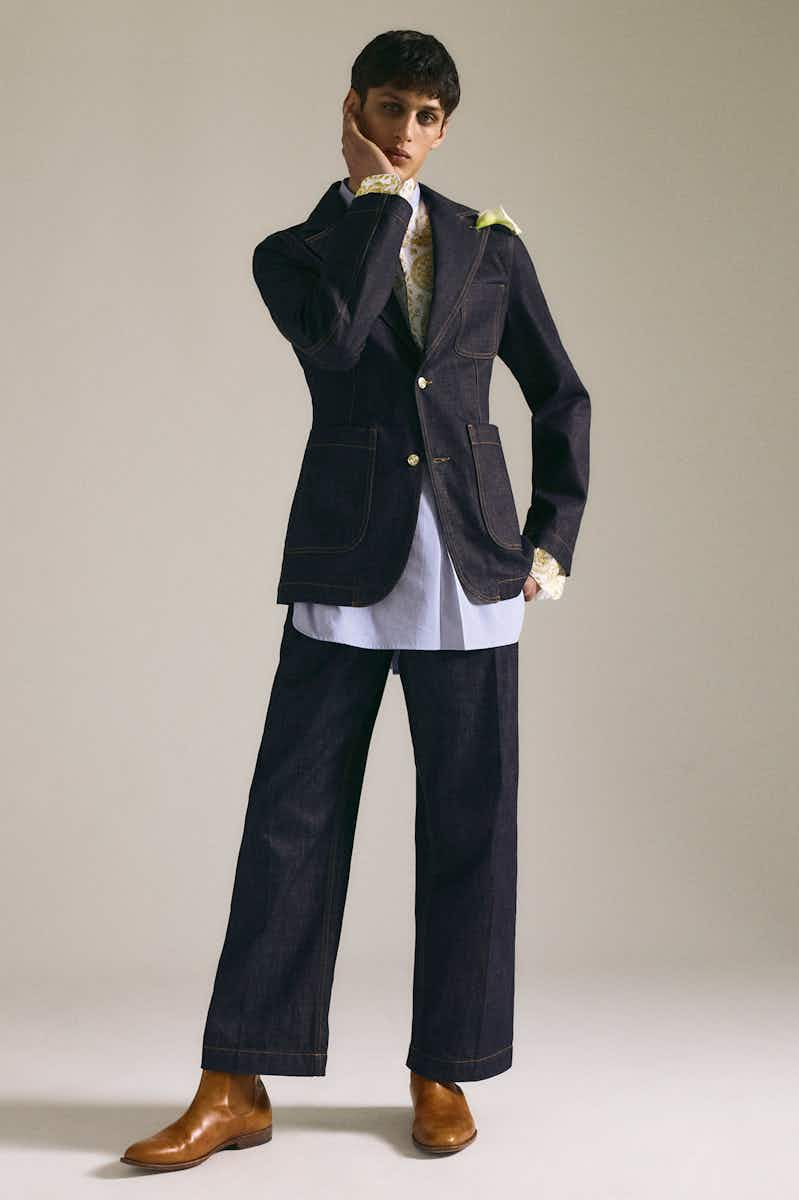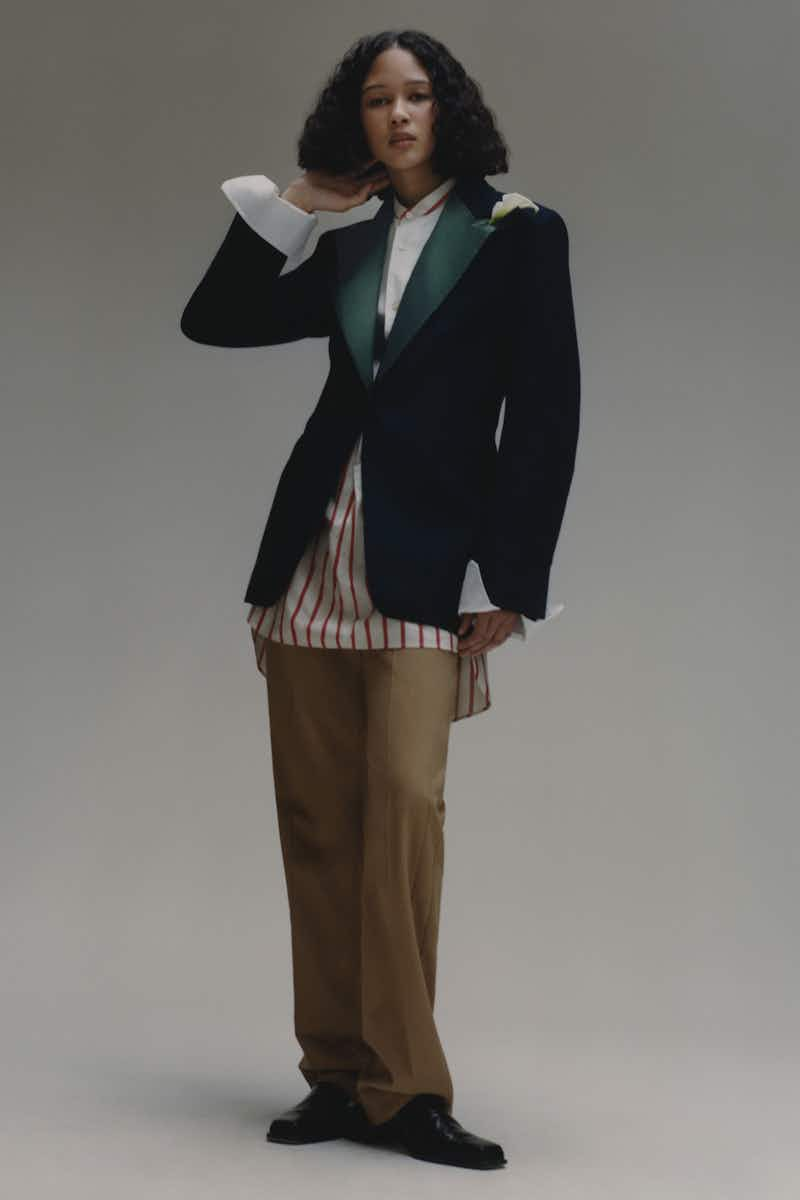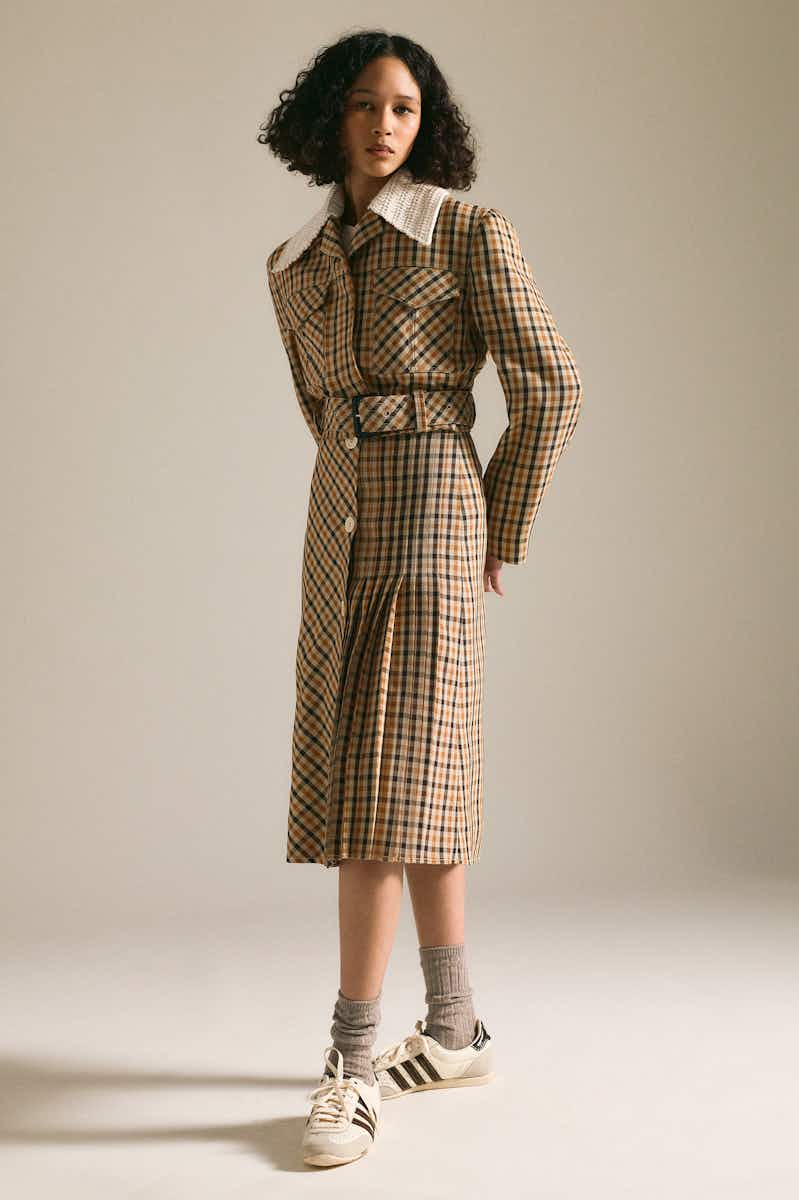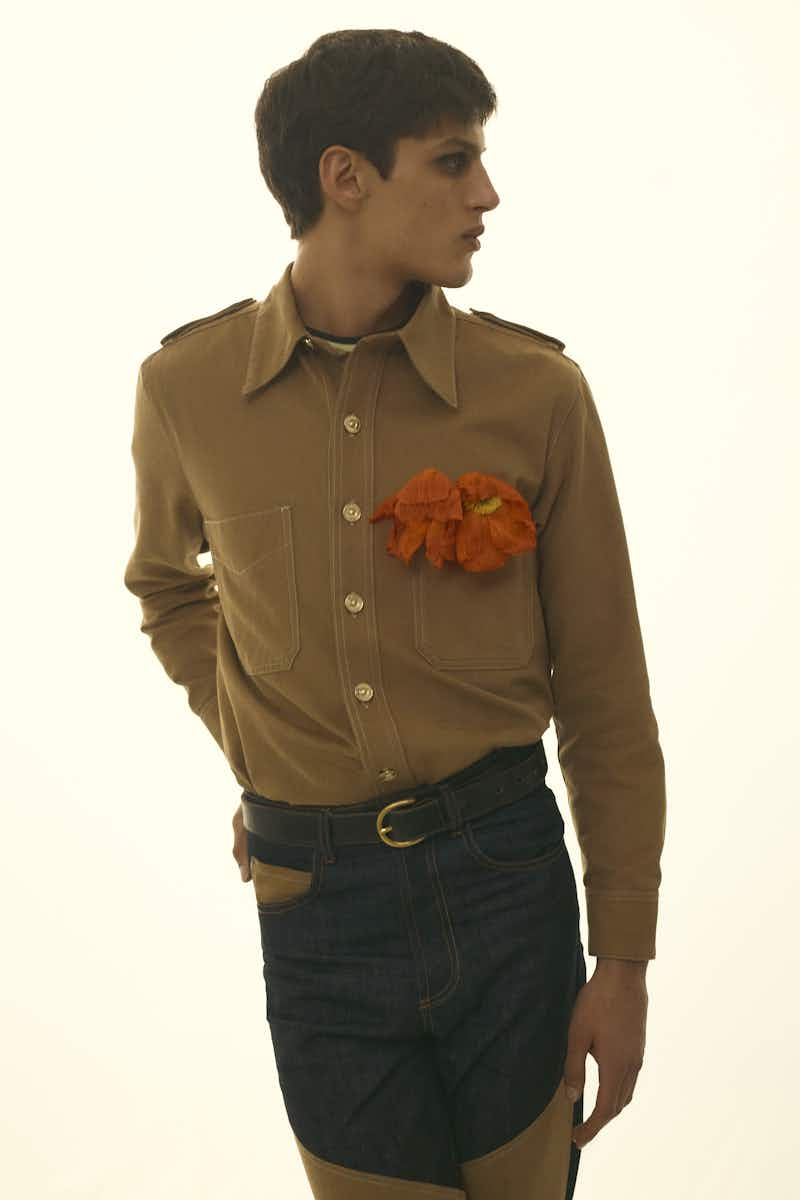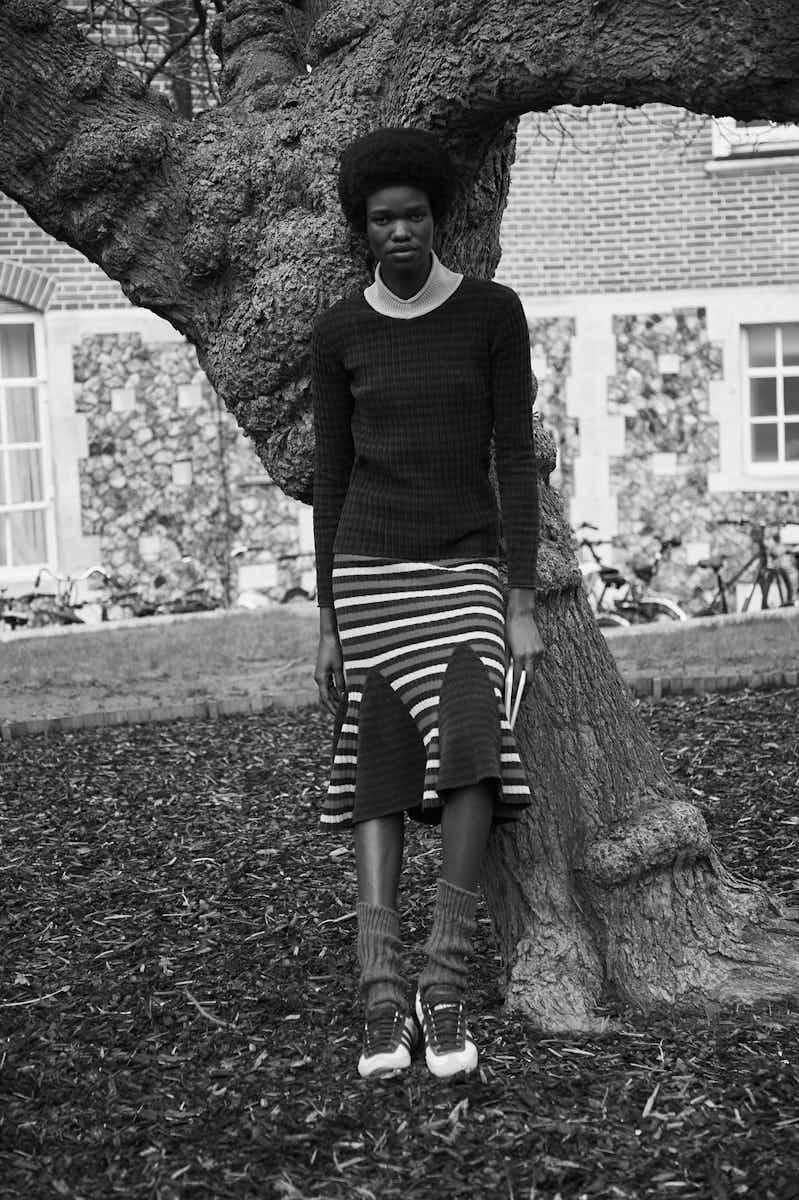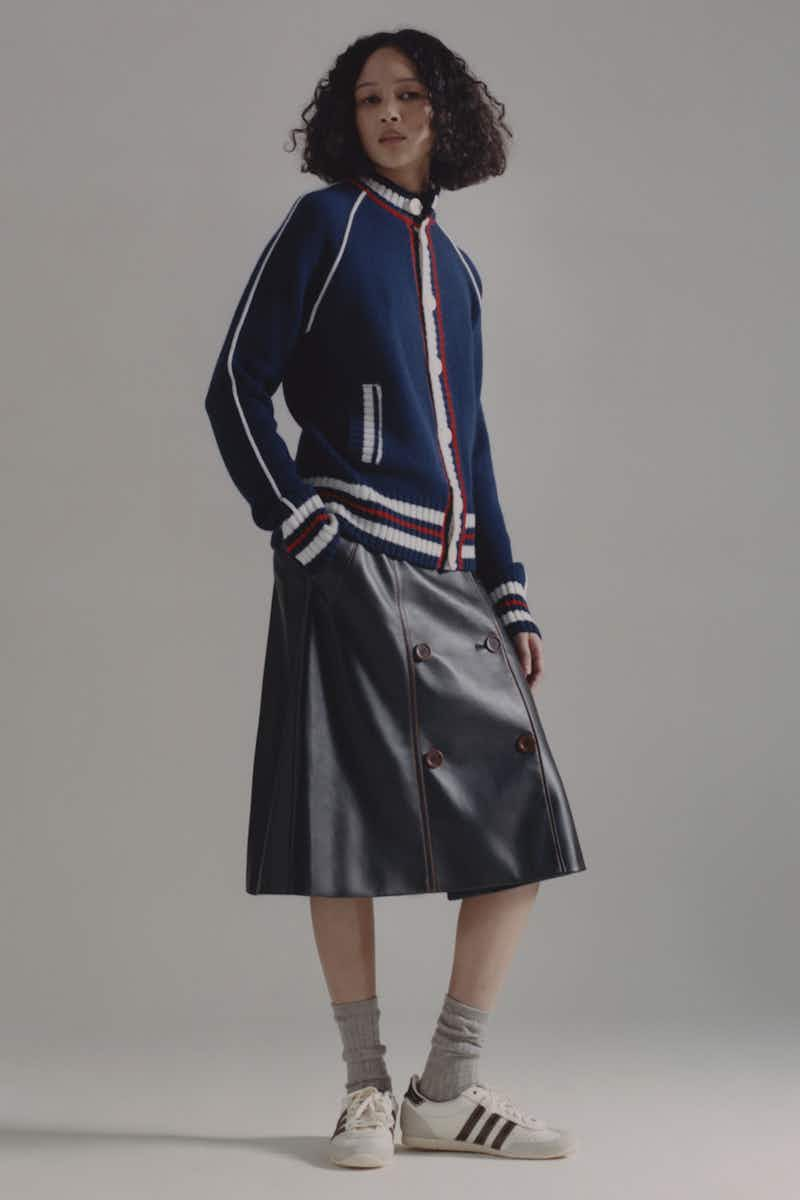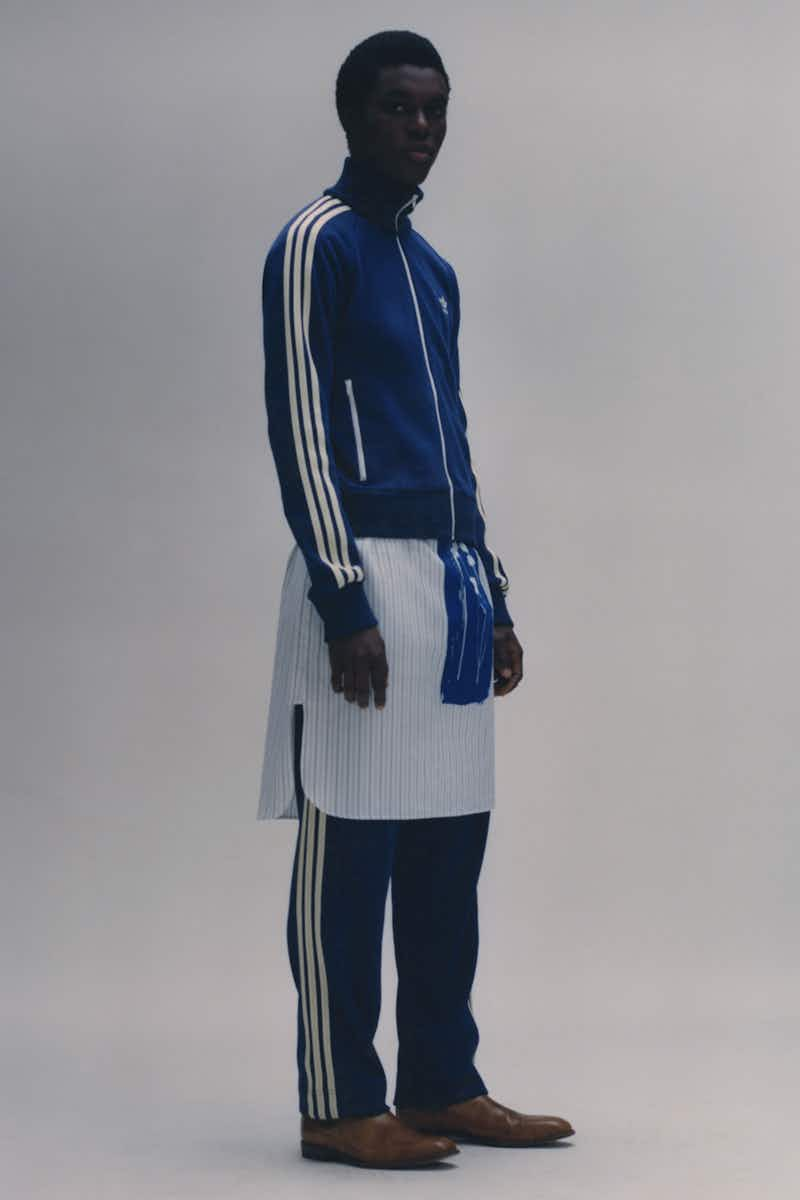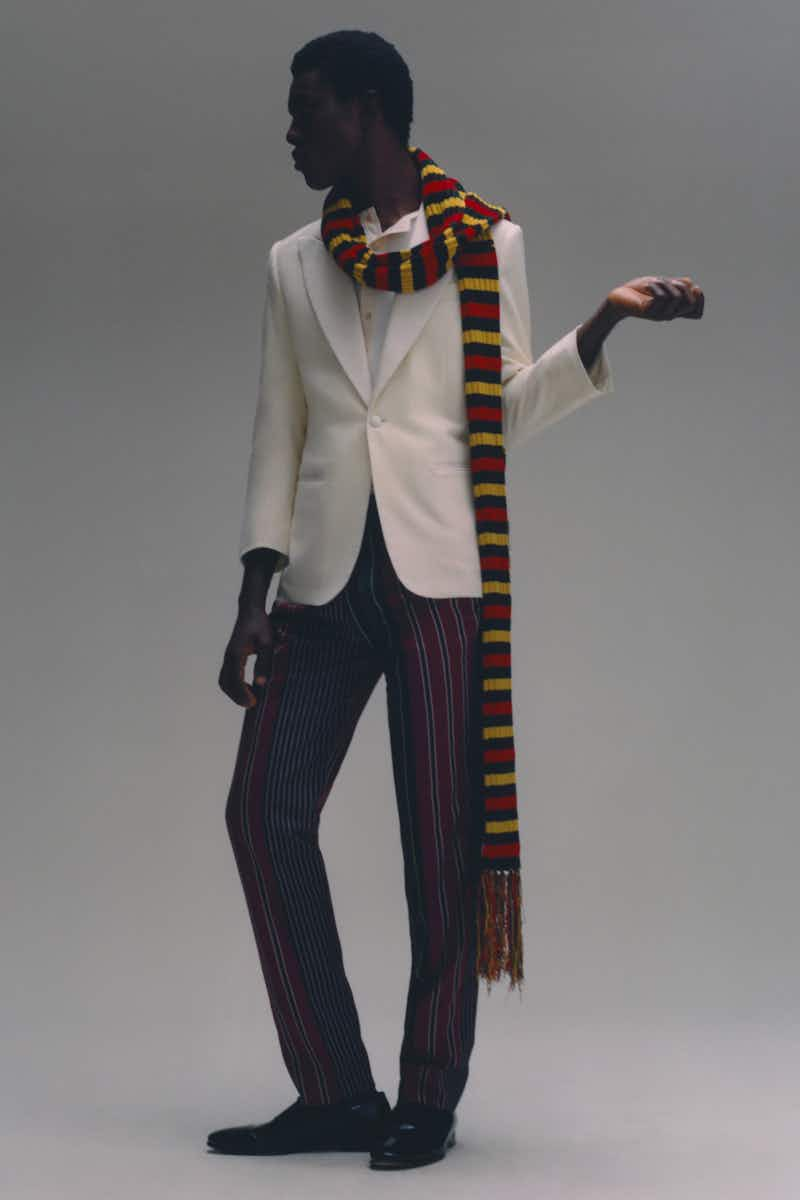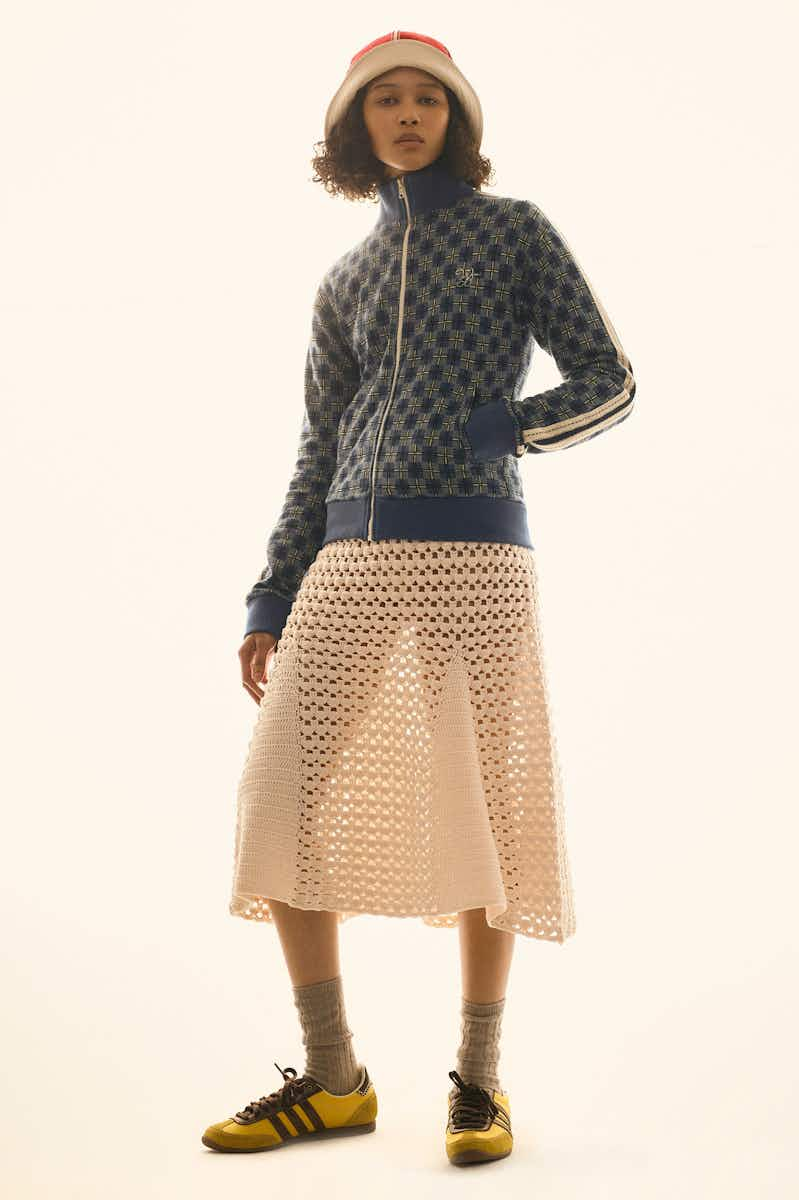 In this collection, Dior's Kim Jones hones in on the ceremony of the everyday, as extreme opulence meets a flourish of subversion
If Kim Jones' last autumn-winter Dior collection ushered in a new era of excess – both as a tribute to legendary stylist Judy Blame, and a rage against the streetwear machine – today's AW21 show proved that opulence is here to stay. Just in time for the roaring twenties – we can dream!

Dior's new collection centres around the ceremony of the everyday. Drawing inspiration from the masculine extravagance of ceremonial garb and uniforms – and subverting it in due course – Jones explored a time-honoured tradition that's still alive and kicking in the 21st century.

Following on from Dior's SS21 collection that was dedicated to Ghanaian artist Amoako Boafo, today's collection straddled the worlds of high fashion and grand art, too, this time celebrating the work of renowned Scottish painter Peter Doig. Sheer white shirts acted as canvases for his paintings, each peppered with embellishments, jacquards and virtuoso embroidery. A series of Doig's animal-inspired motifs appeared throughout the collection, described in the show notes as​"a likeness of Christian Dior's dog Bobby, a lion that simultaneously recalls characters from Doig's paintings and a masquerade costume made by Pierre Cardin for Christian Dior in 1949, an echo evoking the steadfast friendships Mr Dior had with artists like Jean Cocteau and Christian Bérard, a passion for art and artistry that the house has always cherished."
A sunshine yellow military jacket paved the way for an upbeat palette of pastels and acid brights that would lift even the grouchiest of lockdown moods, as seen on military suiting, neckties, berets, camo print bomber jackets, tailored trousers (worn with extra-chunky boots) and utility pants (tucked into rubber boots). The fluffy mohair knits feat. abstract prints were a particular highlight – these were paired with hand-crafted wool felt bowler hats, courtesy of master milliner Stephen Jones.
Lasting nearly 11 minutes and showcasing a total of 45 extravagant looks, Jones' AW21 show made the case for masculine finery, all to the sound of English poet, songwriter, and electronic musician Ann Clarke's seminal proto-house track Our Darkness. As her lyrics declare,​"There has to be passion. A passion for living, surviving", and despite living through what can only be described as the darkest of times, Jones' collection celebrated exactly that: a zest for life.
Get up close and personal with the collection below through an exclusive video shot by Jackie Nickerson. BM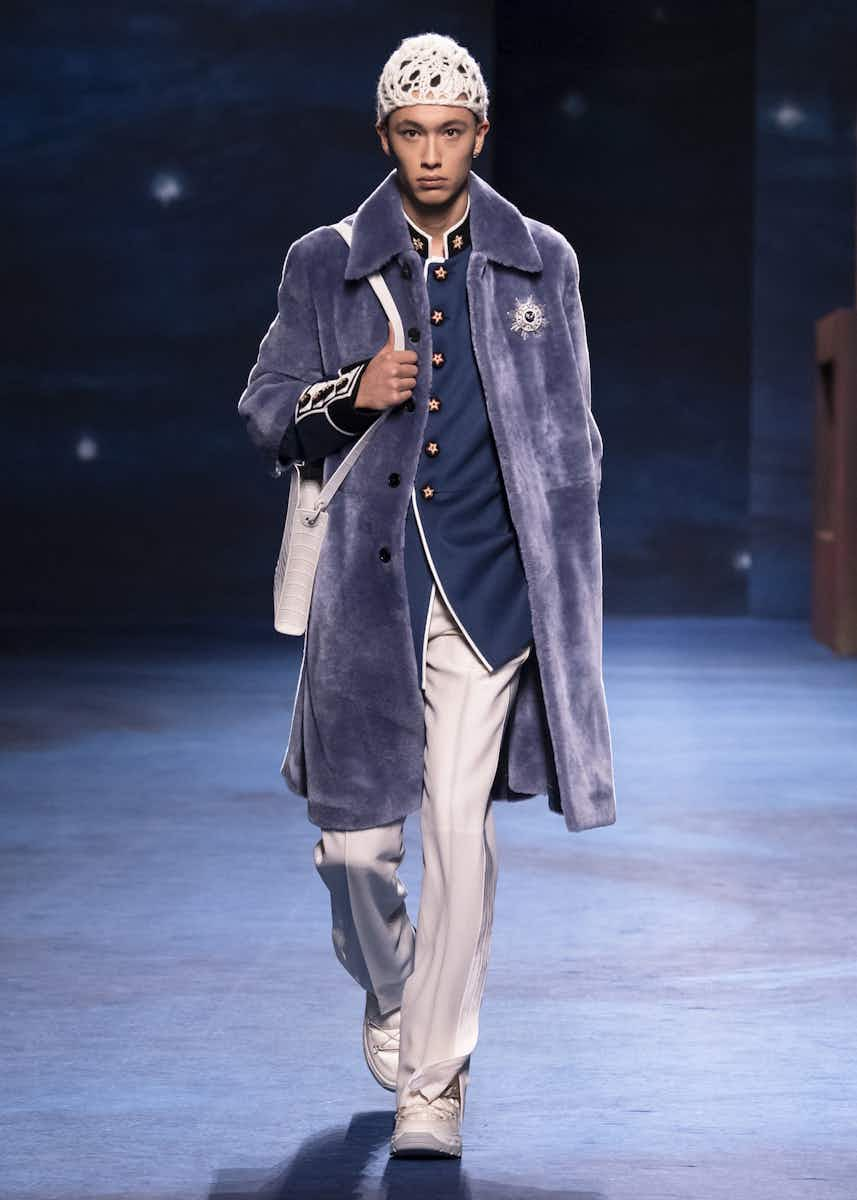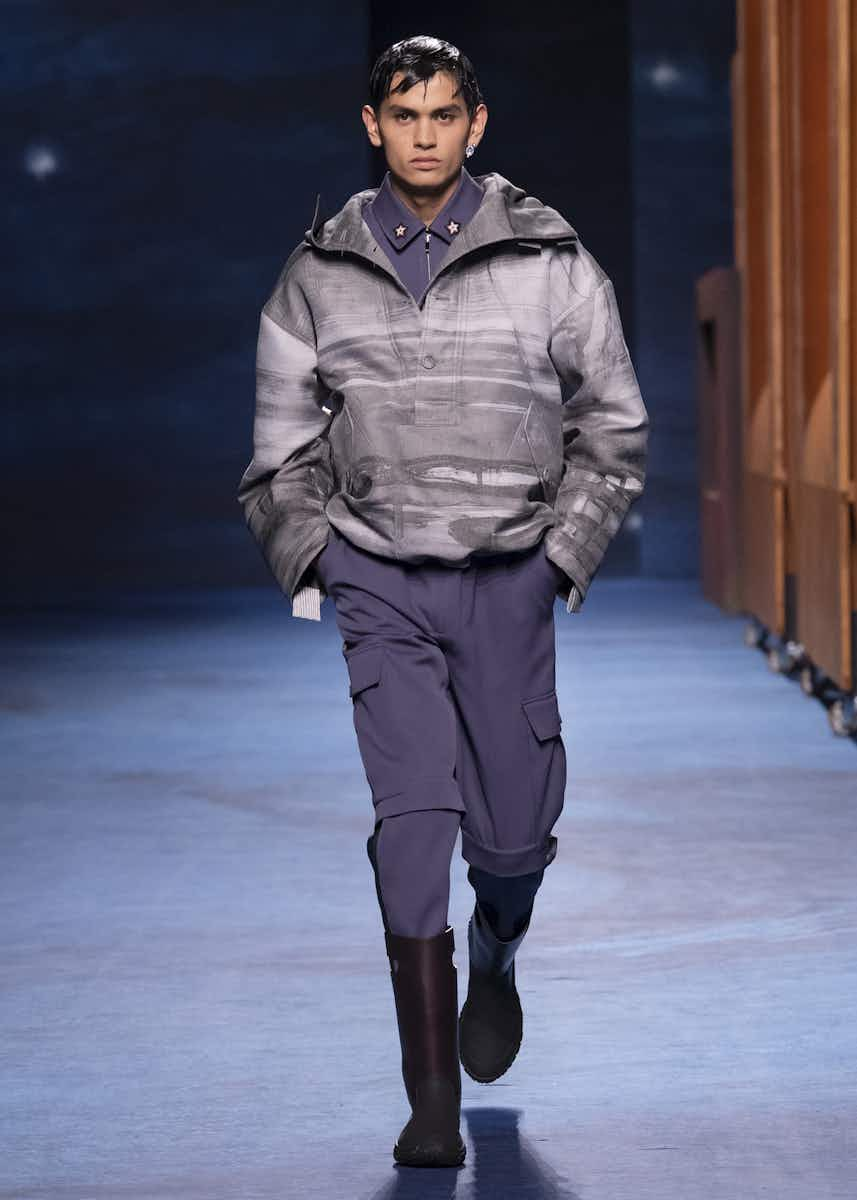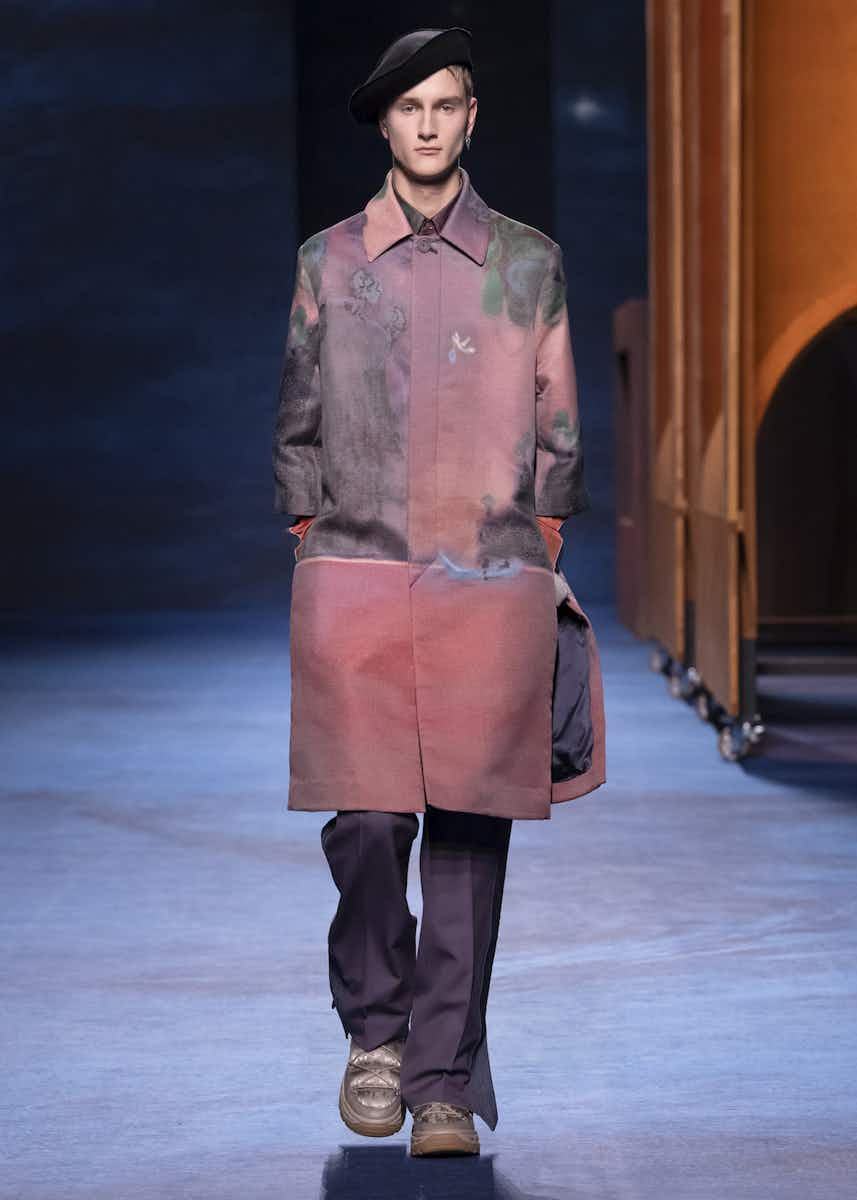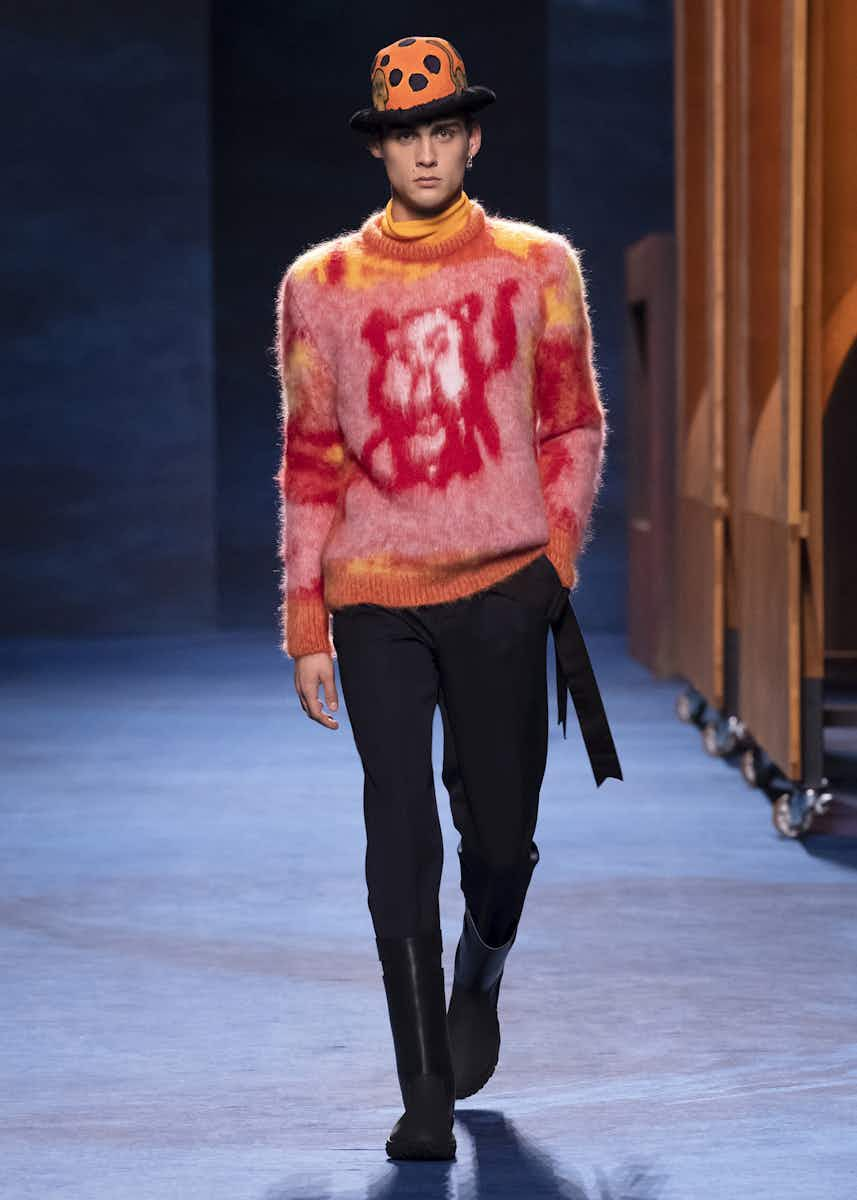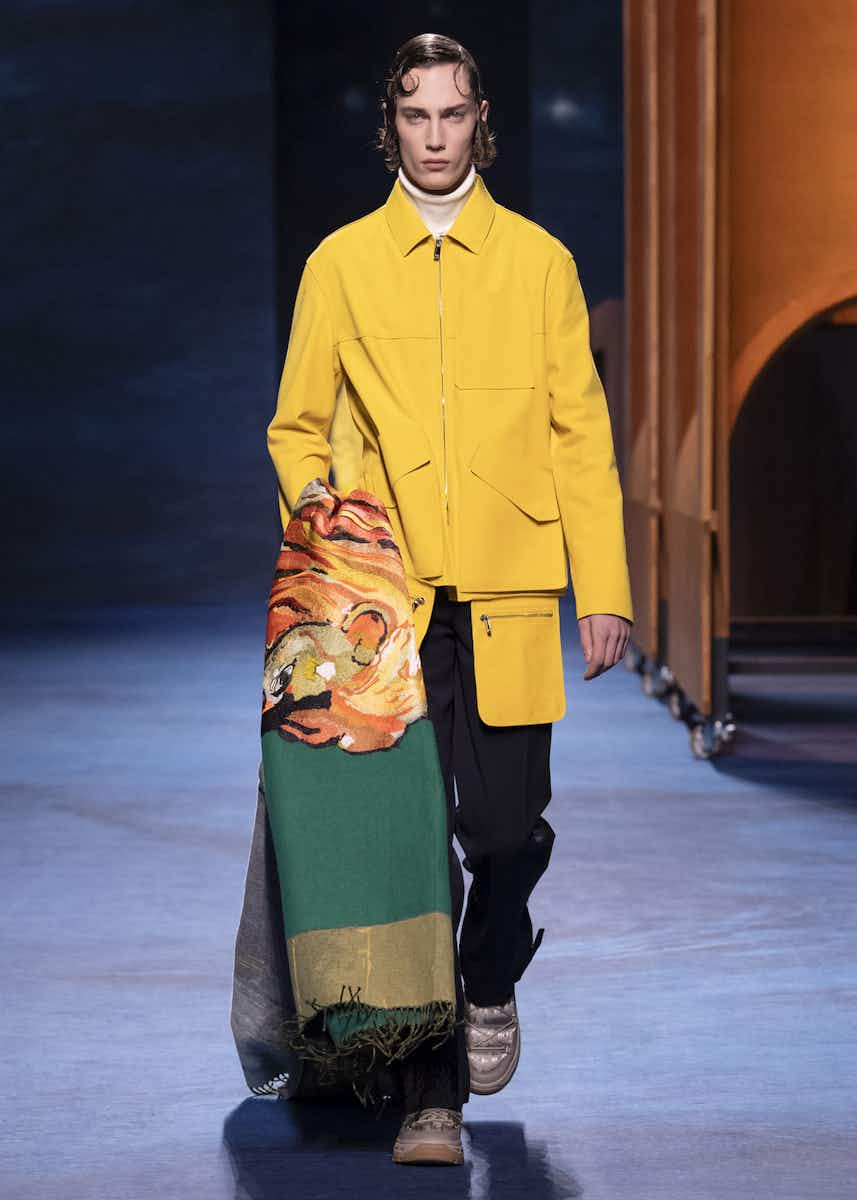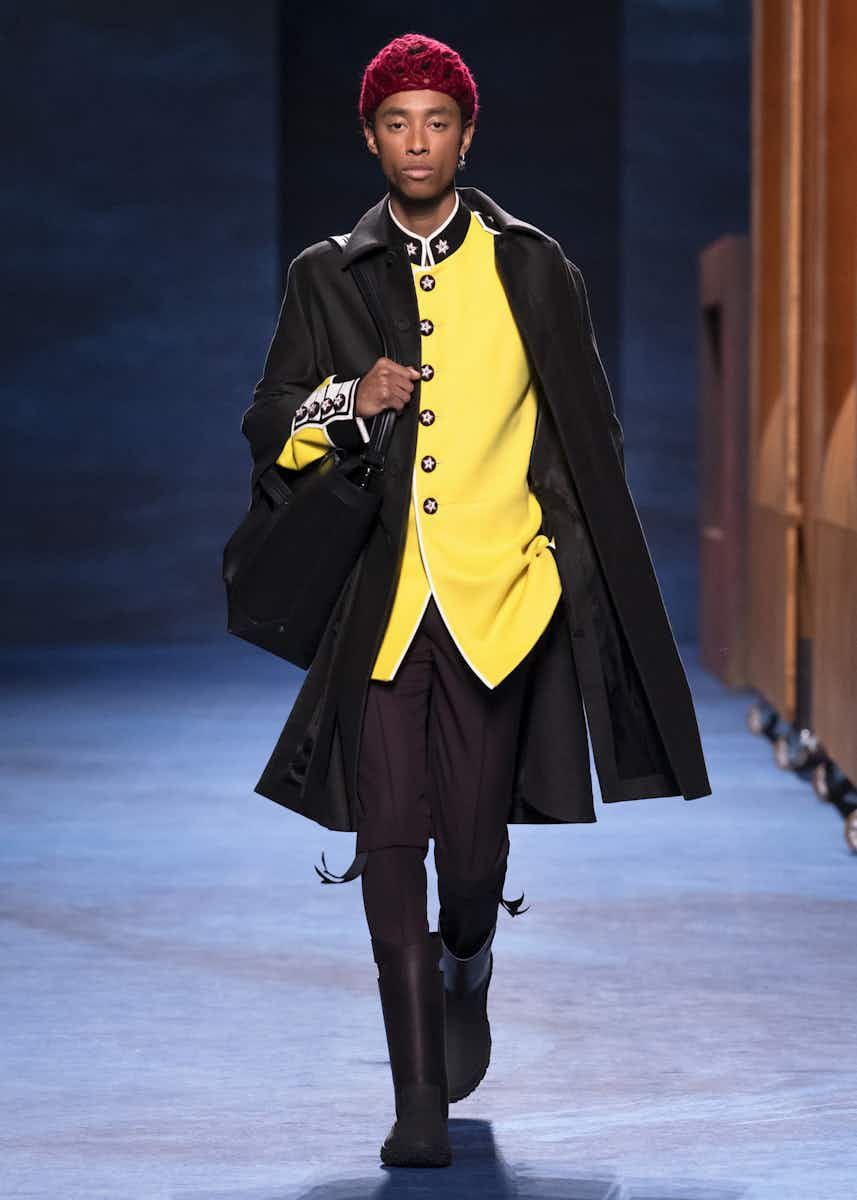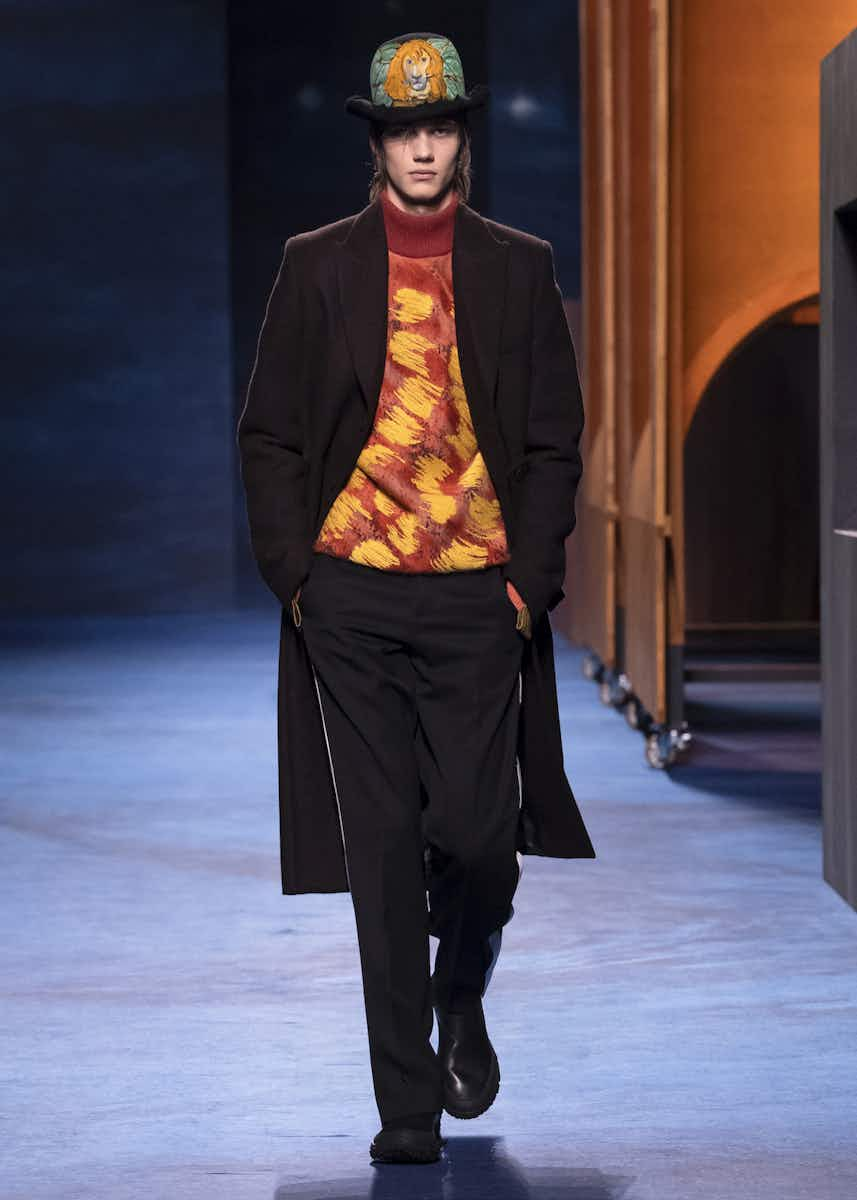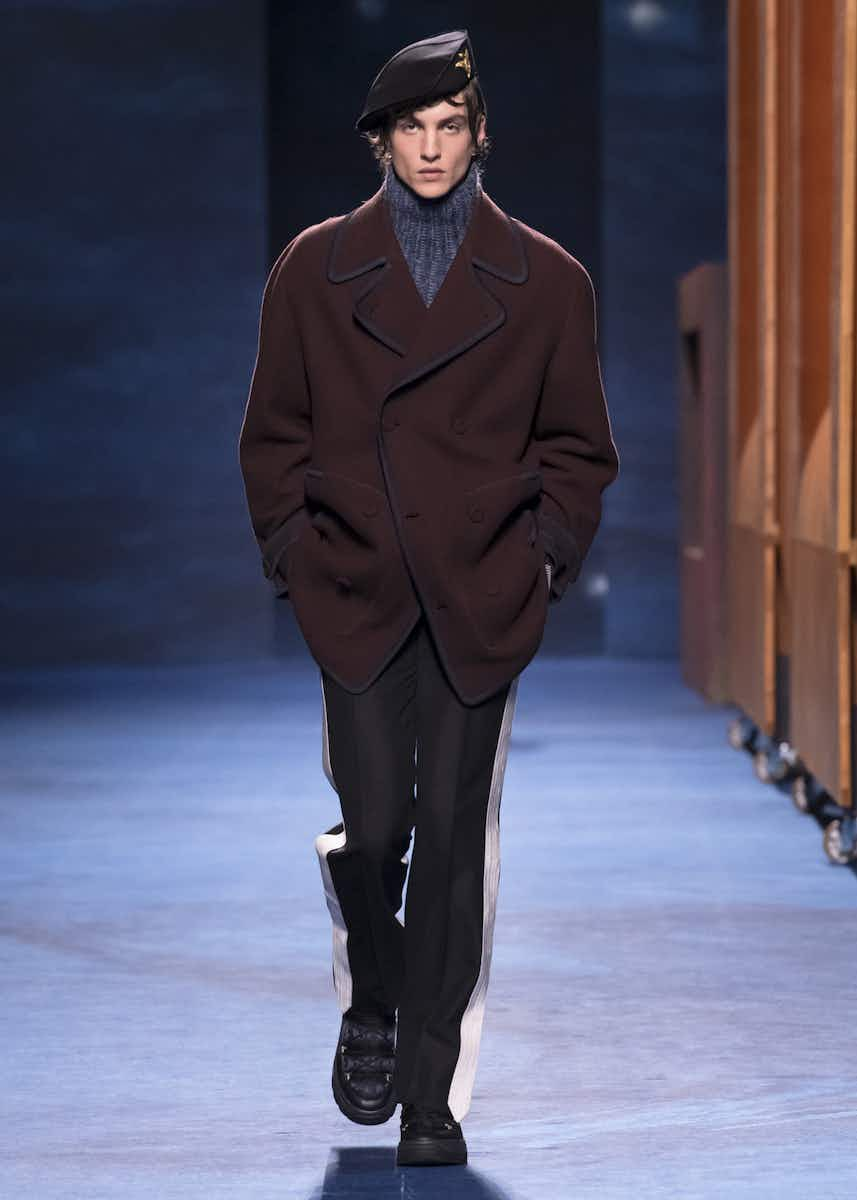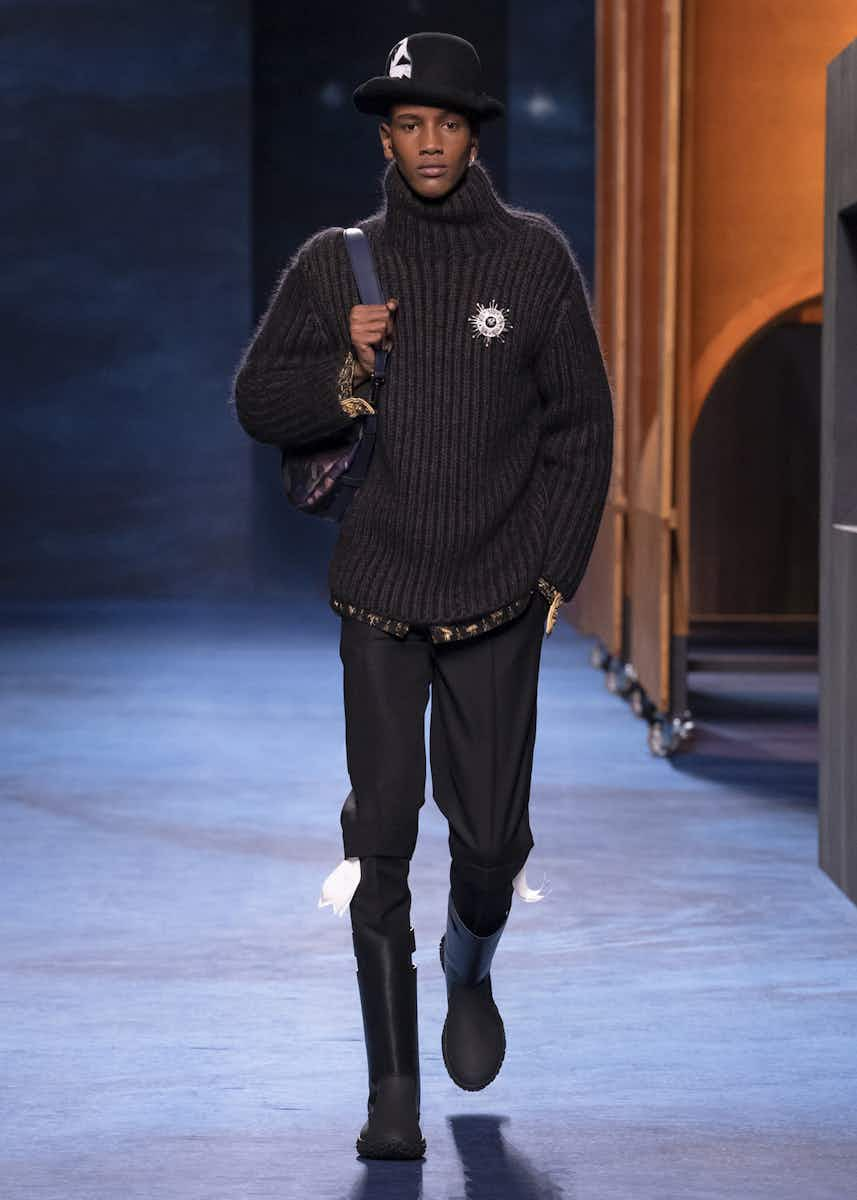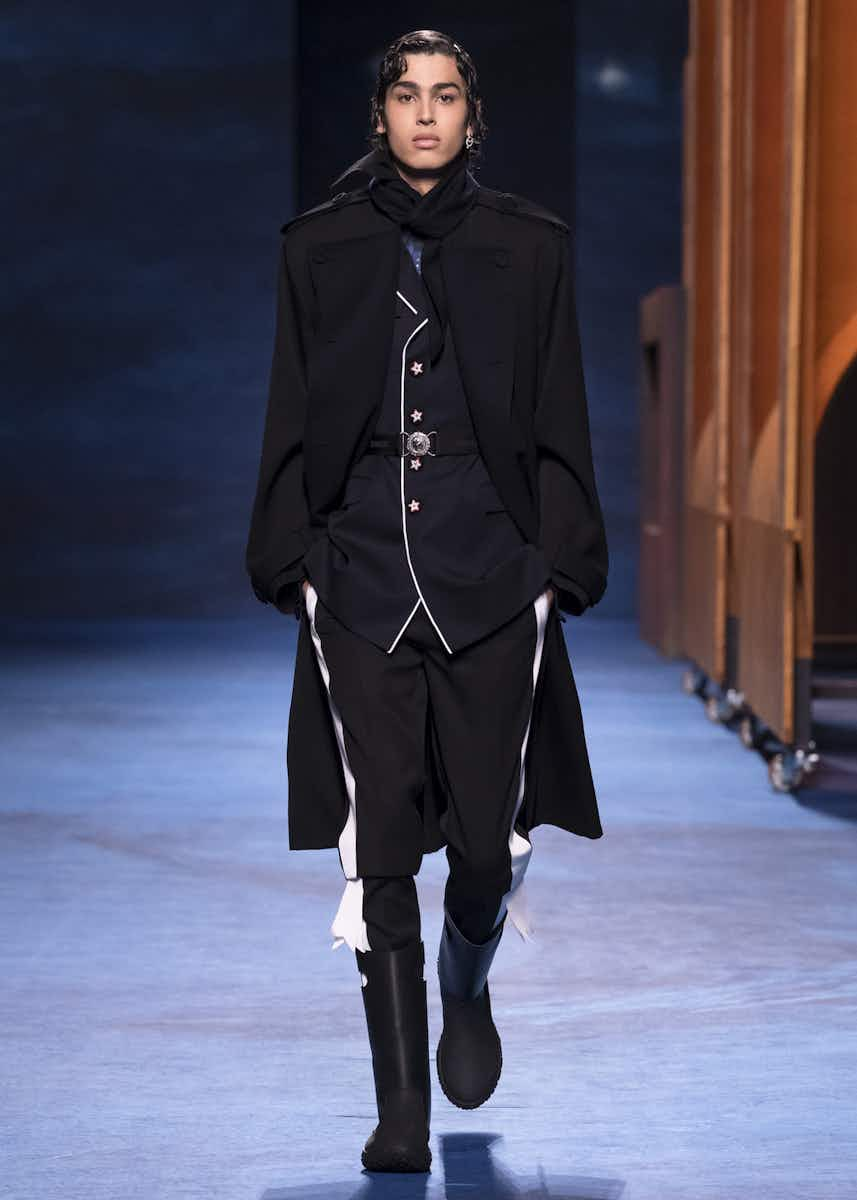 The French house's AW21 menswear collection references hazy day dreams, as we (hopefully) edge closer towards freedom
There's a refreshing simplicity in how Isabel Marant approaches menswear, one that shuns restrictions in favour of movement: a contemporary take on timelessness through classic shapes and silhouettes, while referencing very topical day-dreams of travel and escape in a time of lockdown.
In a film directed by Laure Atanasyan – where high-spirited models are captured bouncing around a school, dancing and monkeying around gym bars and frames – Marant's take is to bridge the gap between optimism and disruption. While the world as we know it has halted – and continues to be – the feeling of a light at the end of the tunnel is ignited: through swift movement and taking a sip out of the fountain of youth when things are looking as grey as they have been.

With a youthful approach to sportswear, Marant's pieces reference the comfort of nostalgic school days, like striped knitted polo shorts worn with padded puffer jackets. Fleece hoodies are layered with loosely tailored trousers, accompanied by an omnipresent bucket hat. Traditional pairings are disrupted entirely, with a wool suit jacket worn with sweatpants, and florals encompassing a floor-length technical windbreaker jacket. Who wrote the rules, anyway?
This season's overarching message is one of hope and liberation. And while there's not much chance of breaking out the living room confines anytime soon, there's nothing wrong with dreaming about it. TJS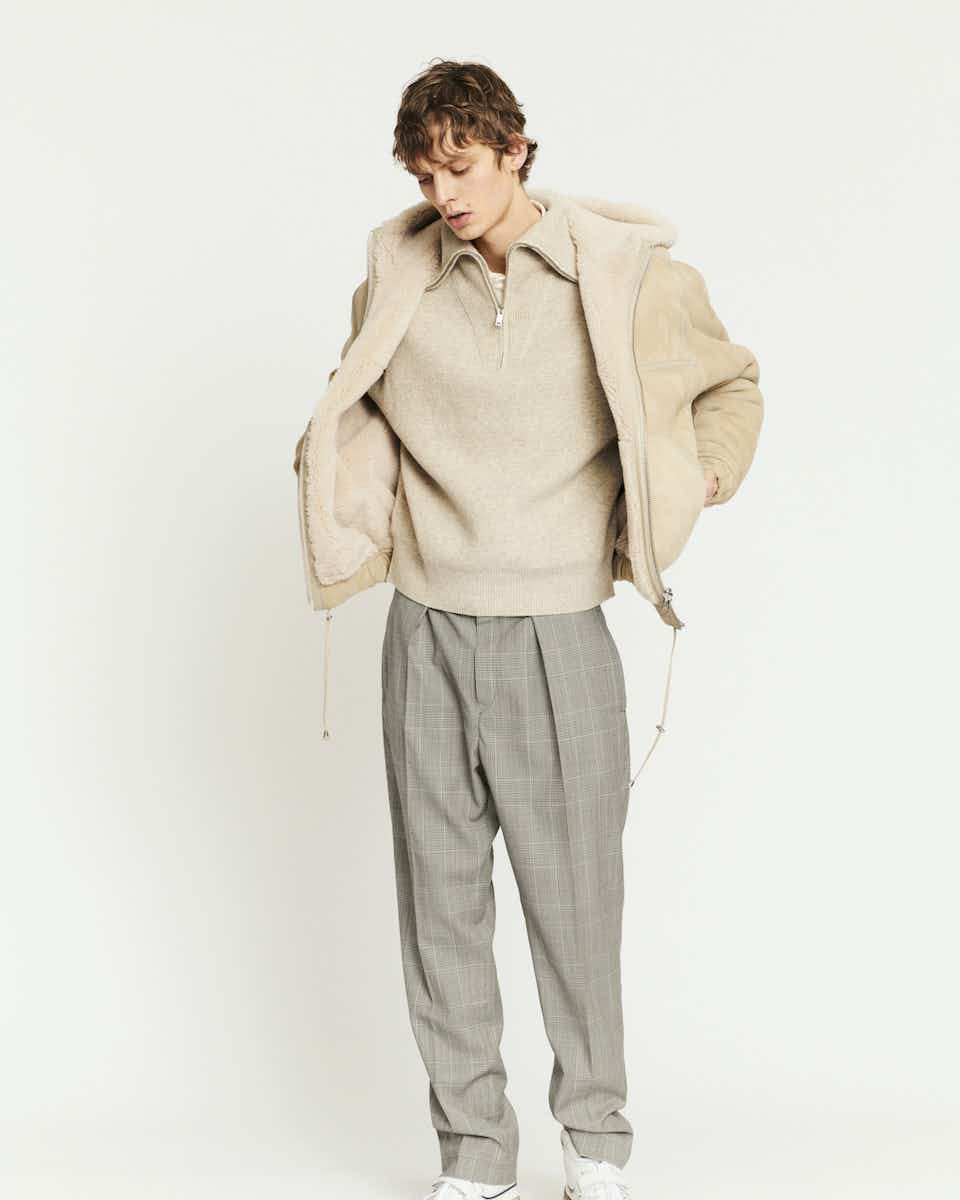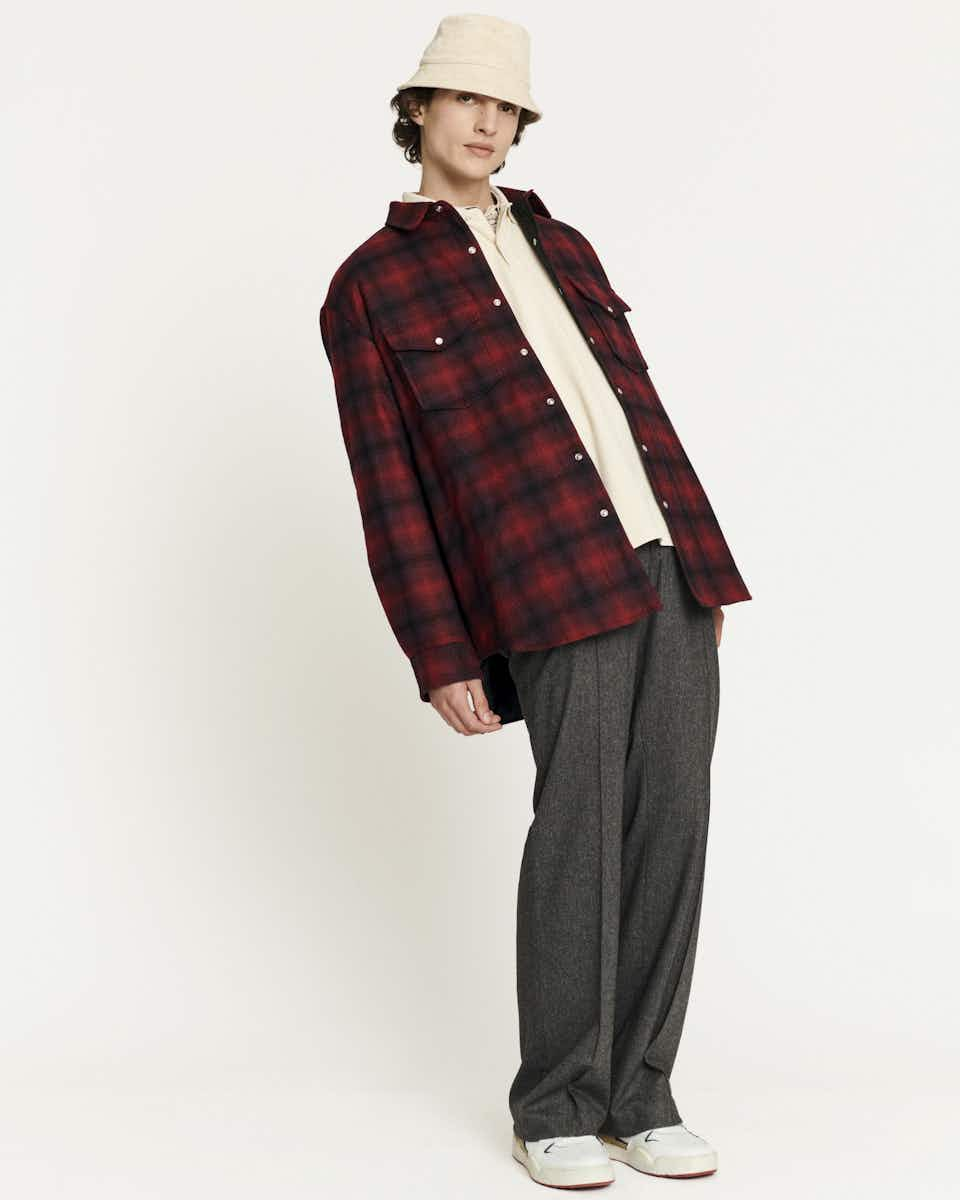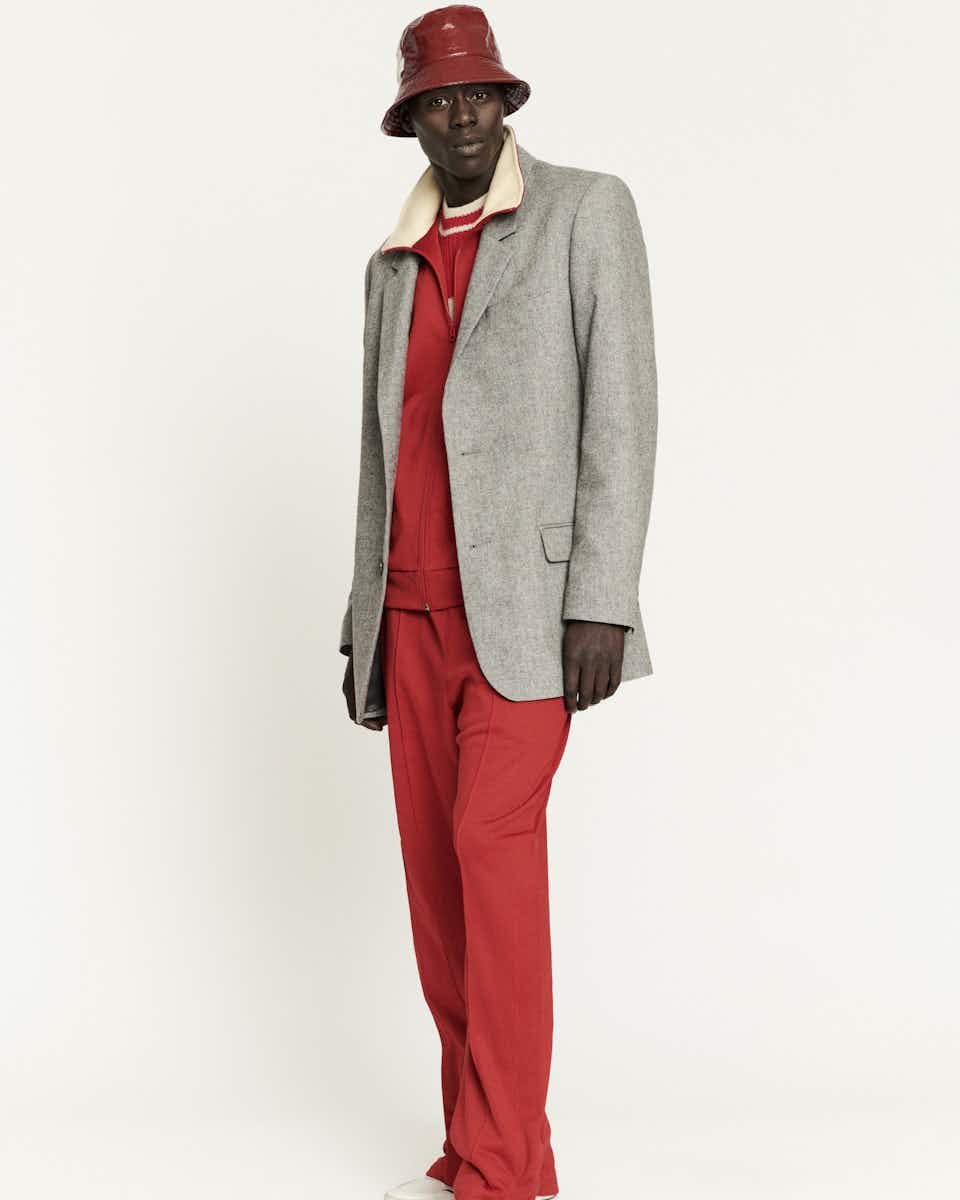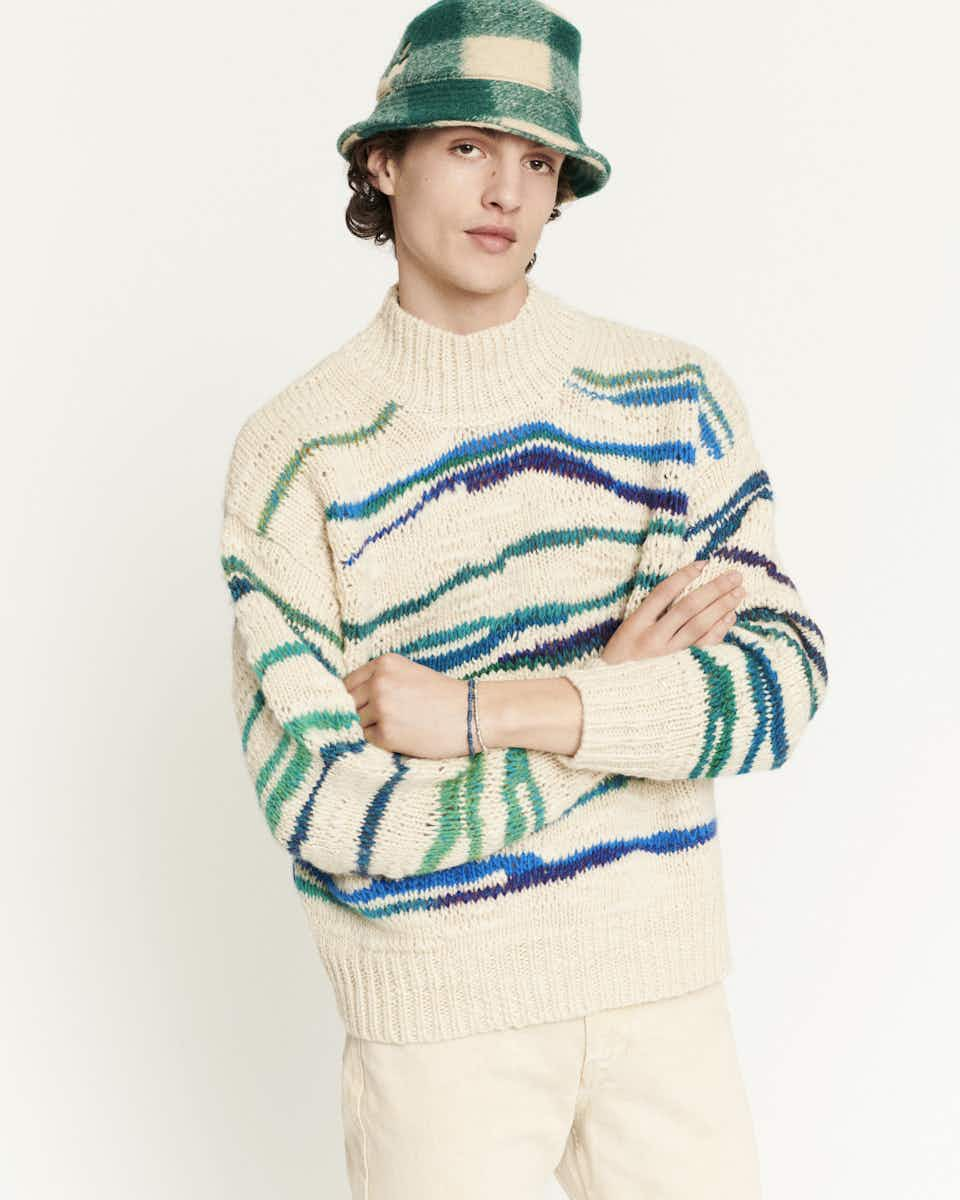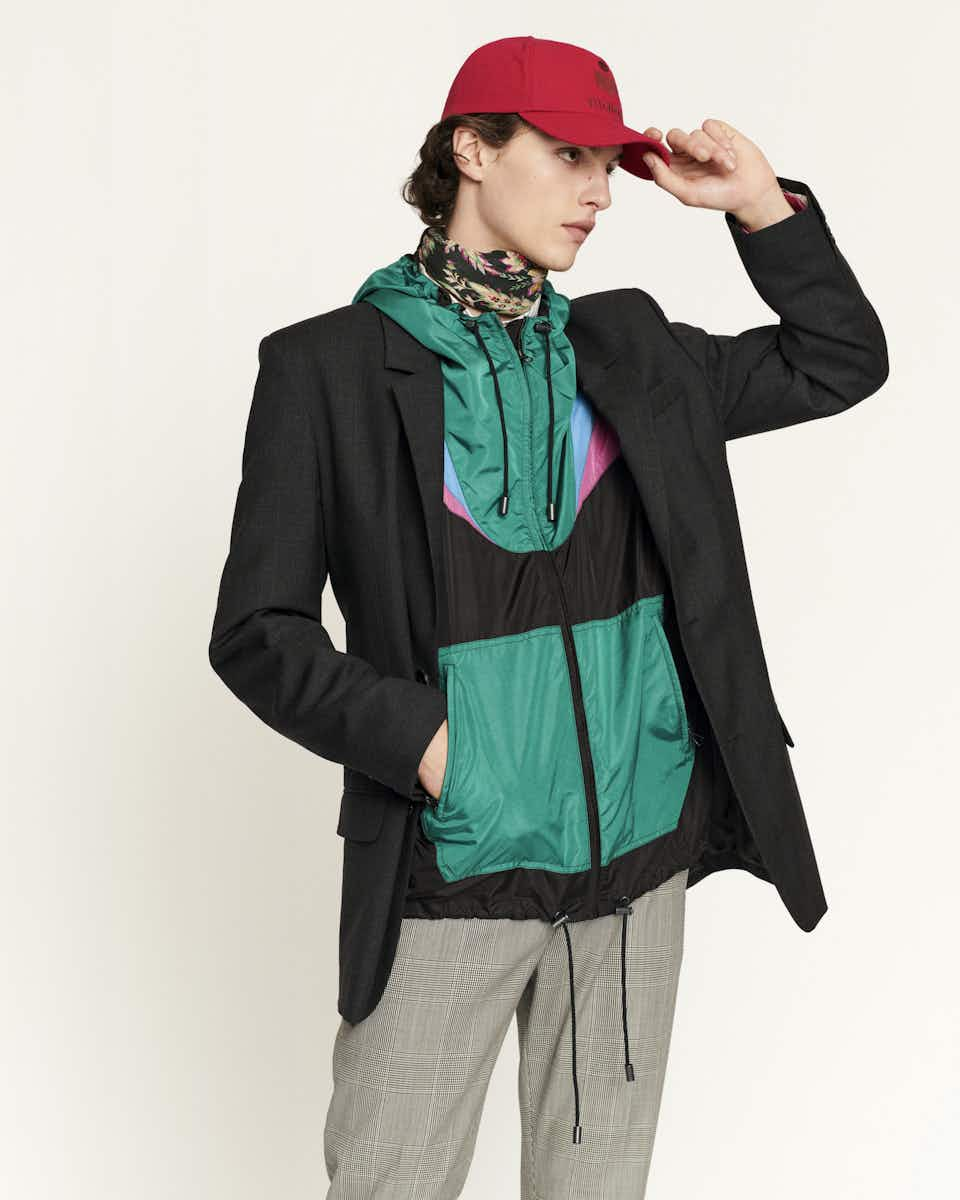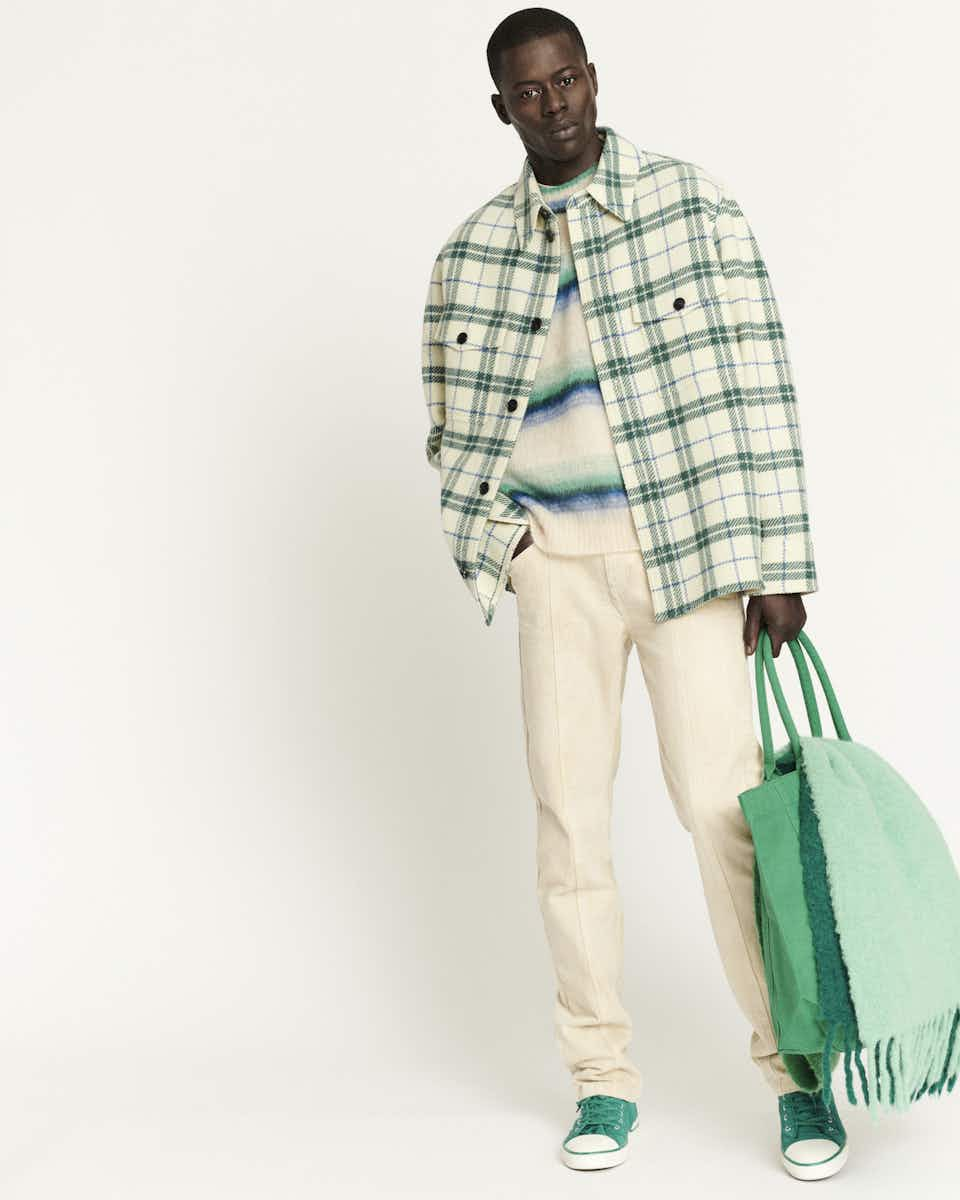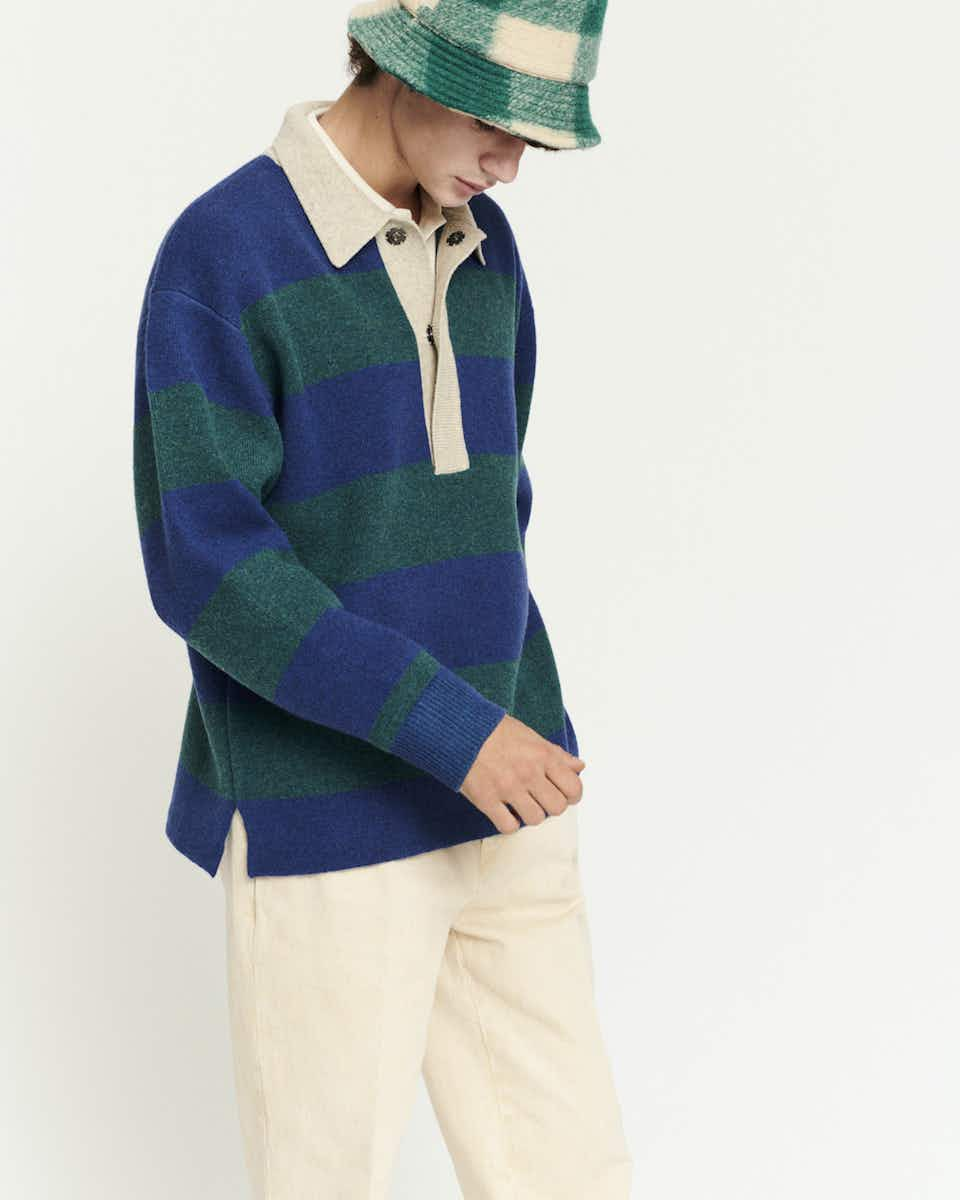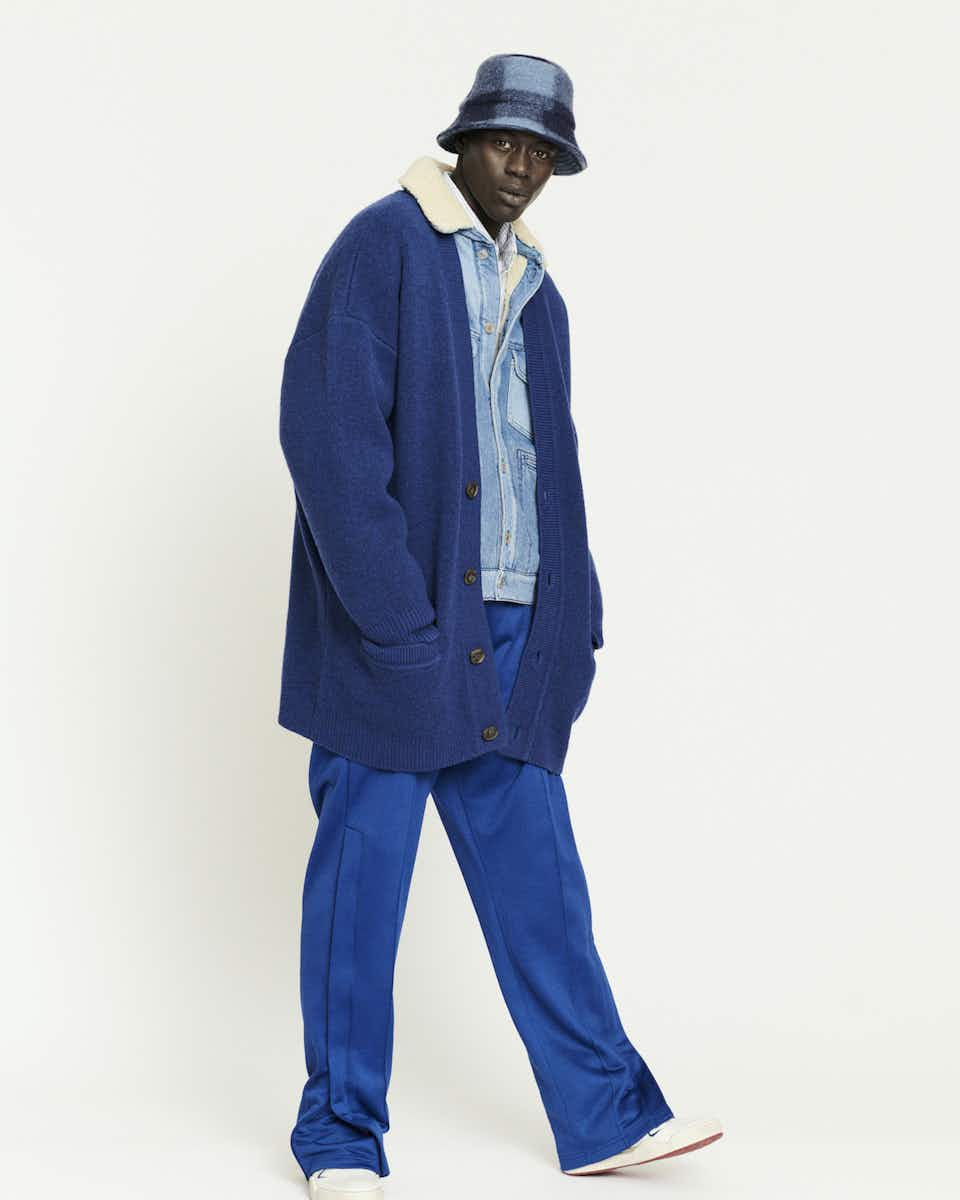 Vuitton's Virgil Alboh uses this collection to unravel the rules and regulations of Euro-centric sartorial codes
Marking the first of Louis Vuitton's month-long series of menswear-focused events, today creative director Virgil Abloh presented his AW21 collection through an 11-minute performance art film – one that shared a clear message of humanitarianism and a stark reminder of the inequalities produced by Euro-centric ideals.
This season, much of Abloh's inspiration came from Black American novelist James Baldwin's 1953 essay, Stranger in the Village. More than often exploring the intricacies of race, sex and class in Western society, Stranger deals with Baldwin's experience in Switzerland in 1951, where his Blackness became a gruelling talking point for the residents who had never seen a Black person before. He would then find parallels in the reality and alienation that came with being a Black man in the USA.

Today, Abloh questioned manmade rules and design myths, shaking up sartorial codes like gender conformity by slipping skirts into his menswear collection. He explored archetypes, too:​"the artist, the salesman, the architect, the drifter", questioning the way we perceive people based on the way they dress and the​"human values we associate with them".
The zoot suit – worn by poet, activist and first-ever Black trans model to walk in a Vuitton show – was transformed: slickly tailored with freeing trousers and razor-sharp shoulders – a power-play worn with dark-lens sunglasses. The Kente cloth – close to Abloh's Ghanian roots – was depicted in tartan, a pattern associated with Scotland that worked its way onto a heavily lined evening coat. Volumised fur coats, wide-rimmed trilbies and a deconstructed menswear take on a traditional dashiki – a highly patterned style of dress often worn traditionally worn by women in Kenya, Somalia and Tanzania – optimised Abloh's quest to break the boundaries of who wears what and why, uplifting his wearers through opulent cuts and extravagant shapes.
Elsewhere in the collection, Paris' key landmarks were constructed from bulbous fabrics and stitched to bomber jackets, as were the skyscrapers of New York. We might not be able to travel right now, but thanks to Abloh, you can wear the city instead.
The collection's theme is global: to deconstruct sartorial boundaries, the world must change the way it thinks. The show's invitation winked at the idea of transcendence (the French house sent toy aeroplanes to guests ahead of the show), but Abloh's implemented motif,​"Tourist vs. Purist" (which found its way onto holdalls and hats), speaks for itself: that those watching the world of art, fashion or architecture and aspire towards a sense of belonging are the Tourists, vs. the Insider (the Purist) already occupying those realms.
The overarching message? Out with the old, in with the inclusive, radical and shape-shifting new. TJS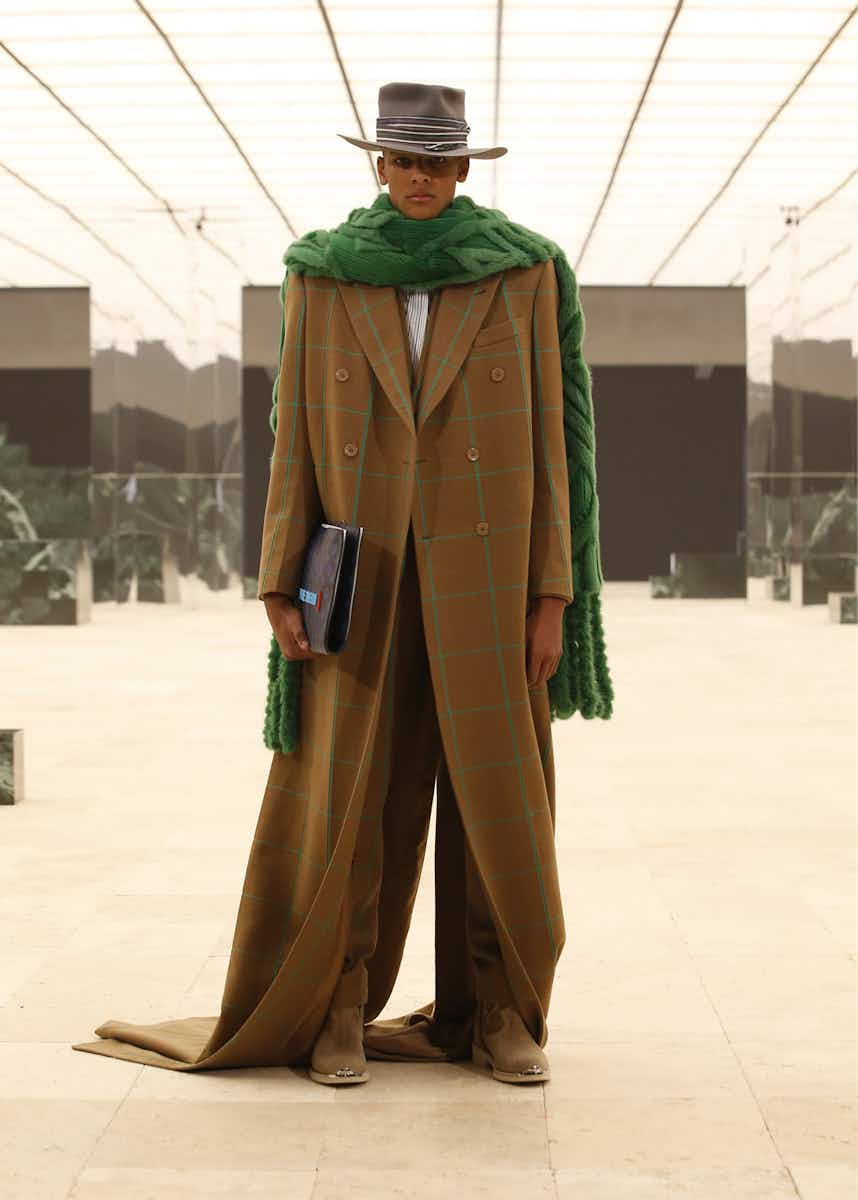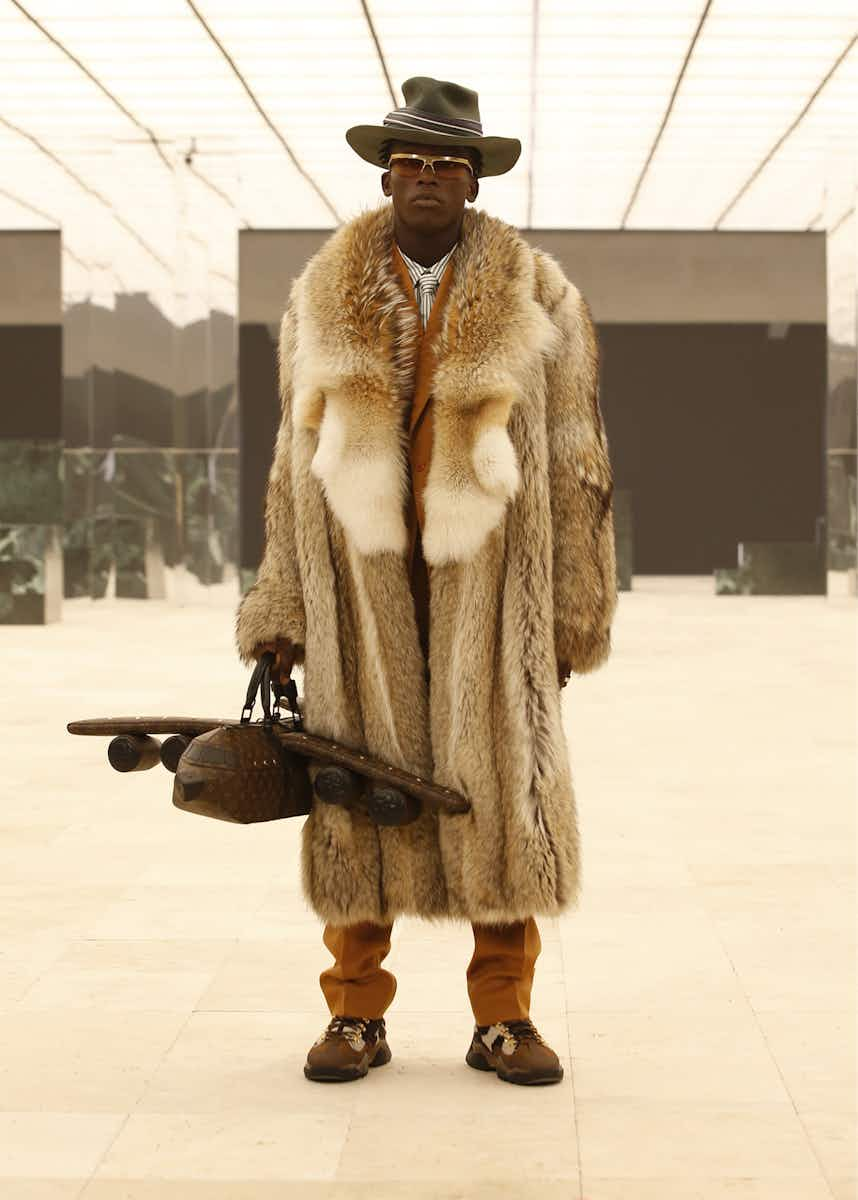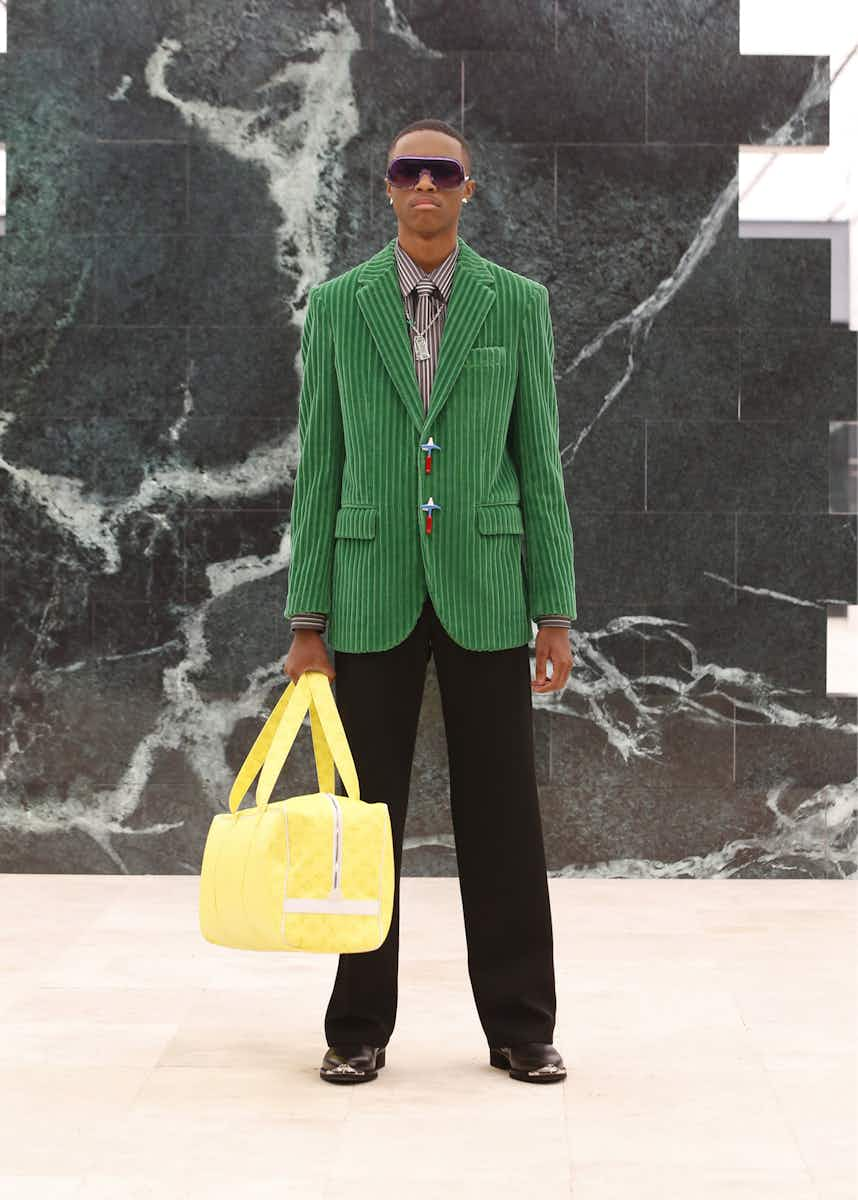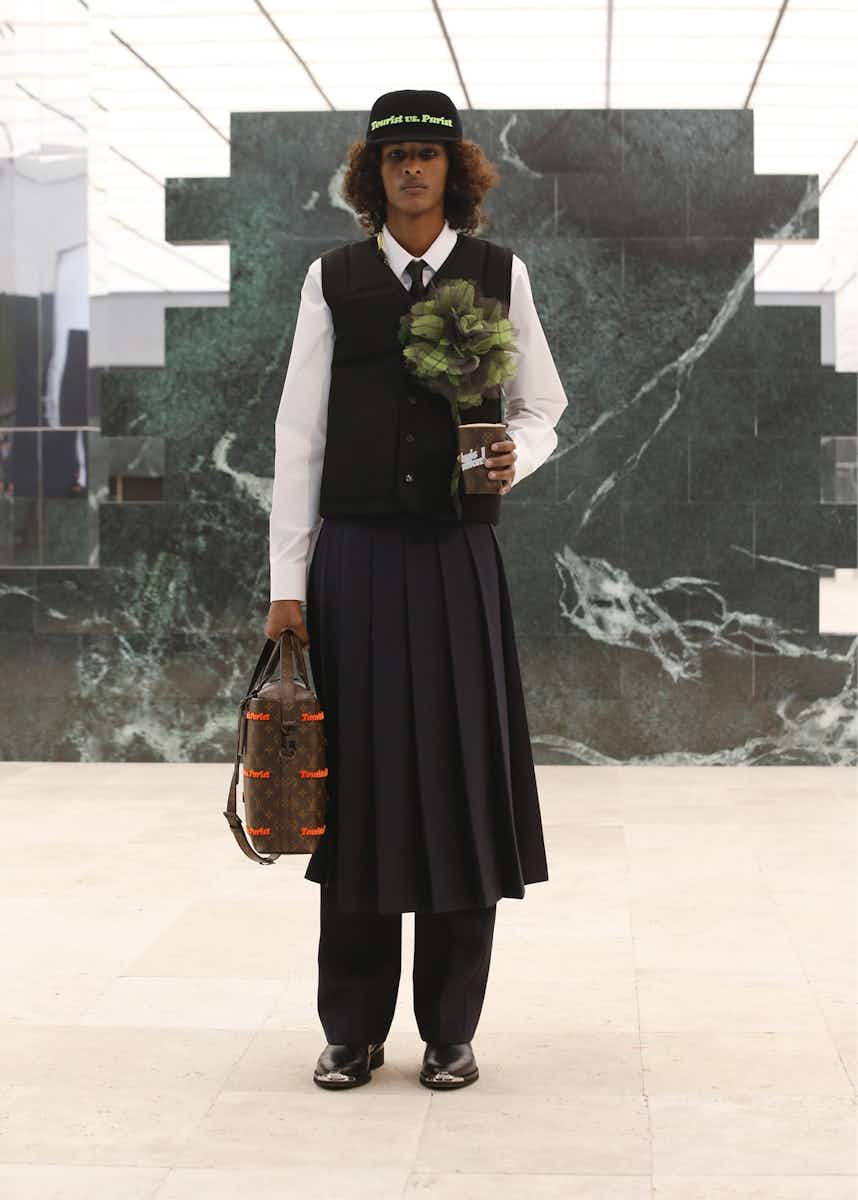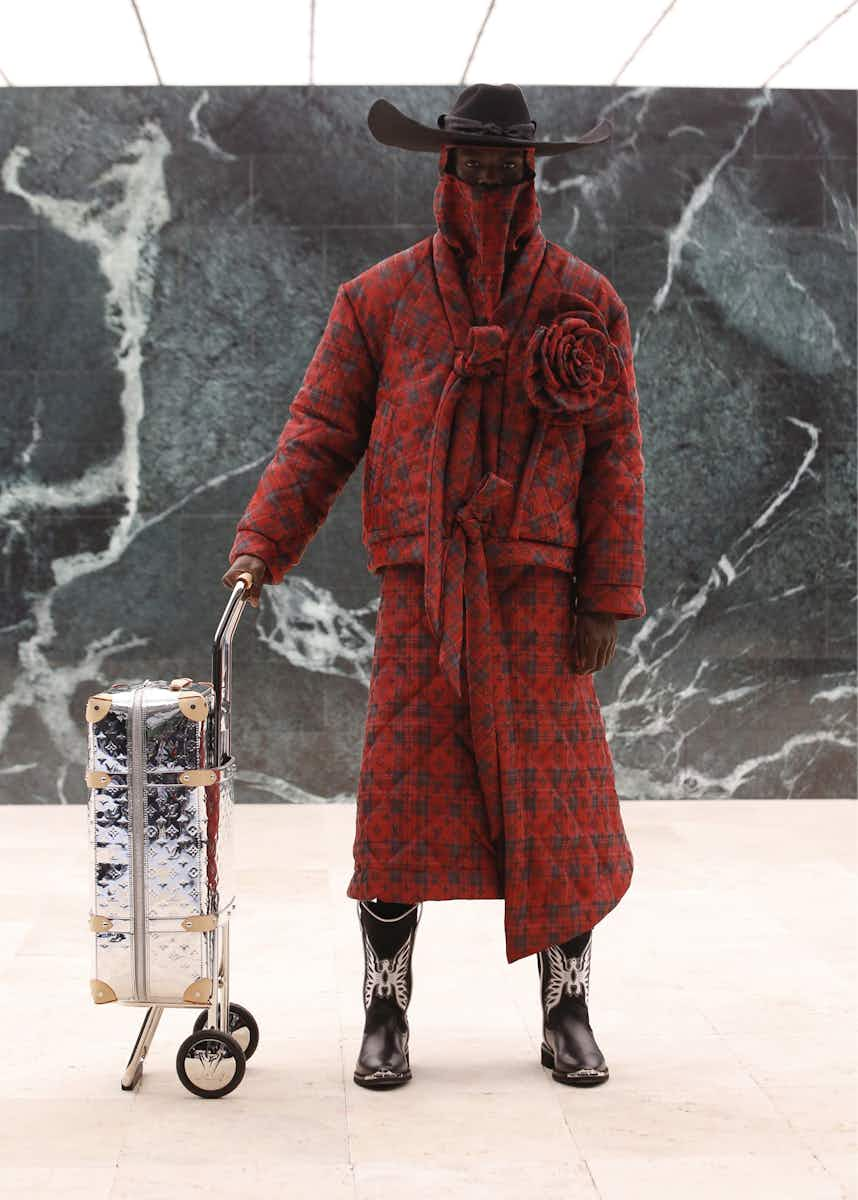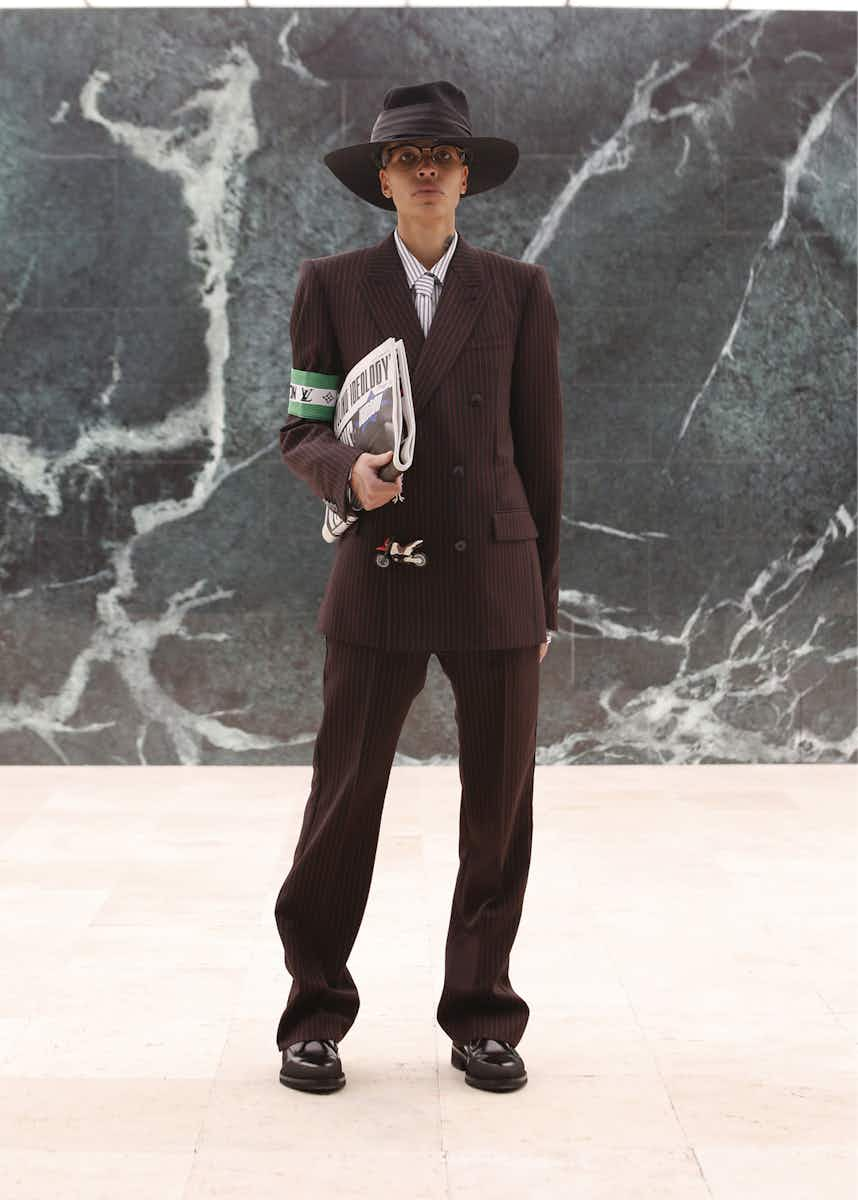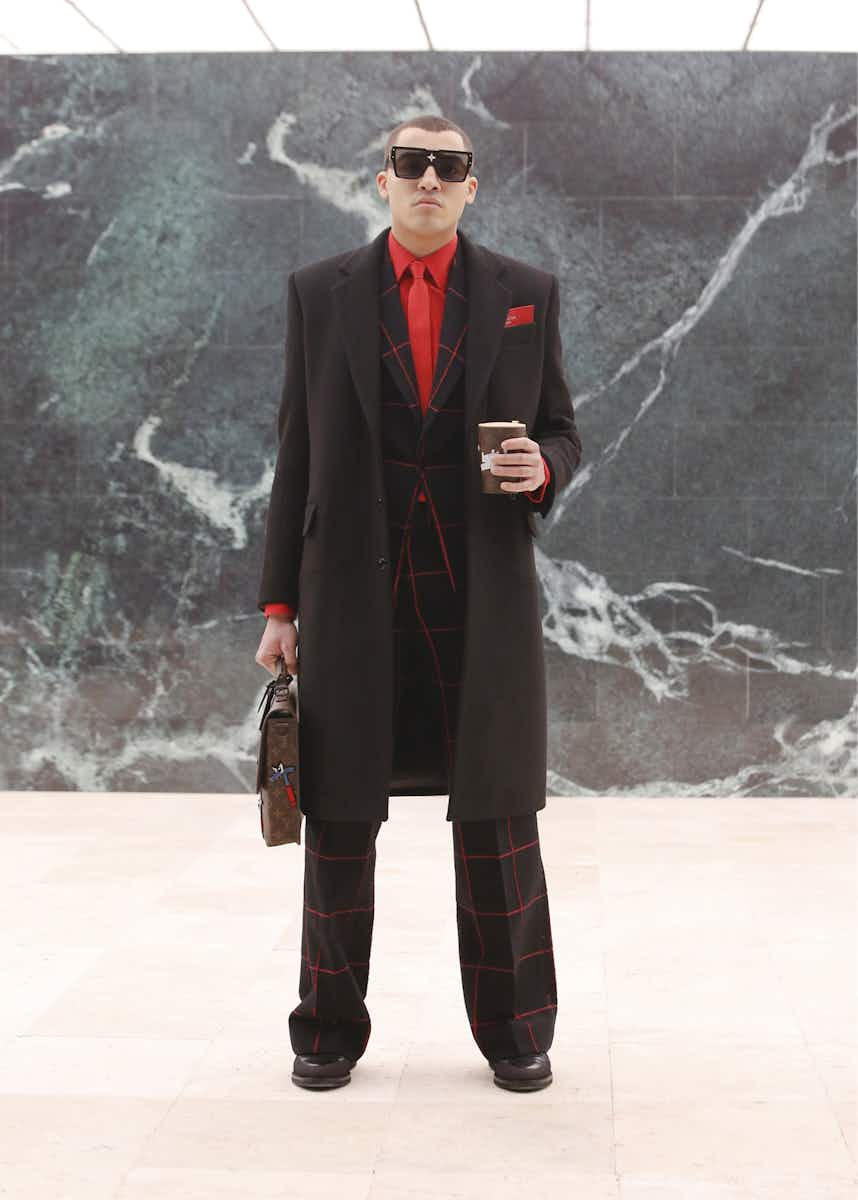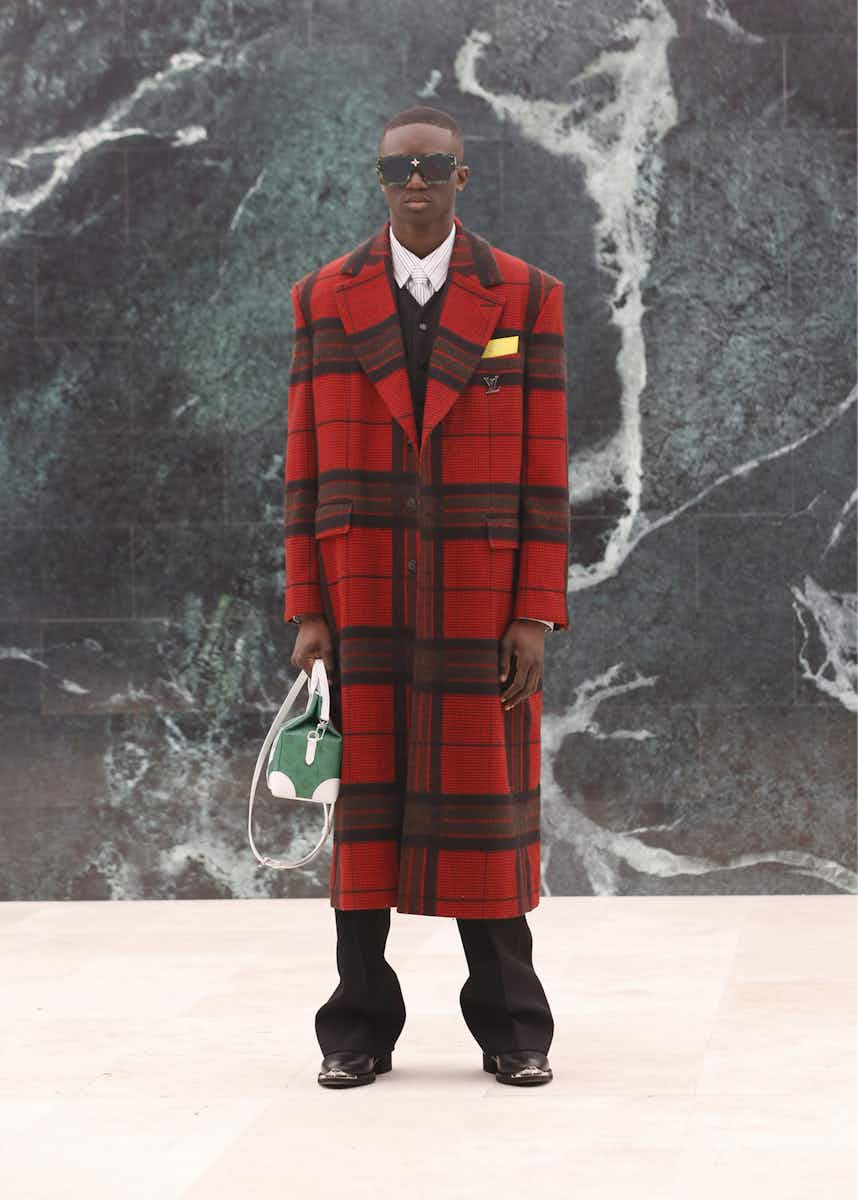 Refresh and rewind with an AW21 collection that harks back to Jonathan Anderson's transgressive origins
JW Anderson resorted back to its early origins for its latest season, presenting innovative ideas on the blurry gender lines for its Men's AW21 and Women's Pre-Fall​'21 offering. But with origins come original, with a first-time collaboration between creative director Jonathan Anderson and Juergen Teller. The photographer's hyper-real, all-seeing eye through the lens has made its way onto collection posters plastered across London, nodding to Anderson's commitment to modernity, and sustainability both in production and churn-rate.
This season, Anderson's vision makes way for a collection brimming with fine art references. Notably, the realism of Dutch still life works by the likes of Nicolaes Gillis and Pieter Claesz – 17th-century artists painting ornate tables of fruits and vegetables, conceptualising ideas around enlightenment, abundance and fortune.​"I was really into this idea of iconography in still life," Anderson said in the collection reveal. Vegetables are printed onto stark white, oversized jumpers hanging to the knee, a butternut squash on a hoodie and edible props used by models in the lookbook – namely, Oscar-nominated actress Sophie Okonedo CBE who played Charlotte Wells in the acclaimed Netflix thriller series, Ratched.

The Harry Styles Jumper of last year has been reworked, using a similar patchwork technique on a heavily knitted jumper bearing the JW anchor, with Anderson mentioning its relevance to 2020, but updating it with original patchwork hand-knits using recycled yarns, plies and embroidery. Later, a primitive play with materials, as trousers are overblown in proportion. Tailoring becomes deconstructed, proportions are distorted and trousers are worn high up the waist, its shapes mimicking the rigid, blocky Cubist paintings of the early 20th century. This, contrasted by fluffy textures made up of lime green and cobalt blue, celebrates the high-spirited perverseness Anderson often nails, head-on.
There's certainly a wry humour throughout the 37-look collection. The vegetables are impish, but not silly. Models are turned into living sculptures, but not inauthentically. While this season Anderson harks back to the brand's early beginnings – fruitfulness, transgression, subversion – its collection is a mellow palette cleanser for the most unruly of ages. But with hints of oversized sleeves, twisted tailoring and curved trenches, who knows what monster could be lurking in the corner. TJS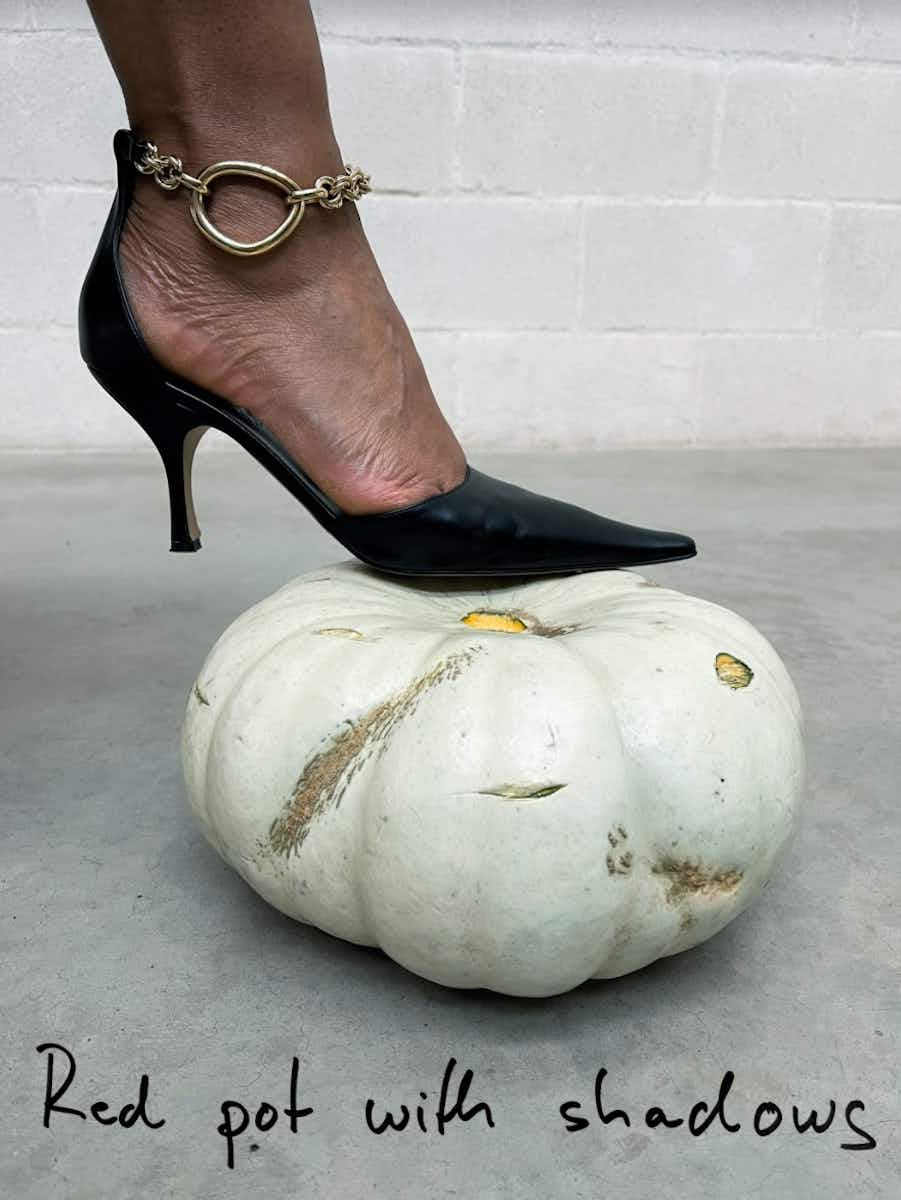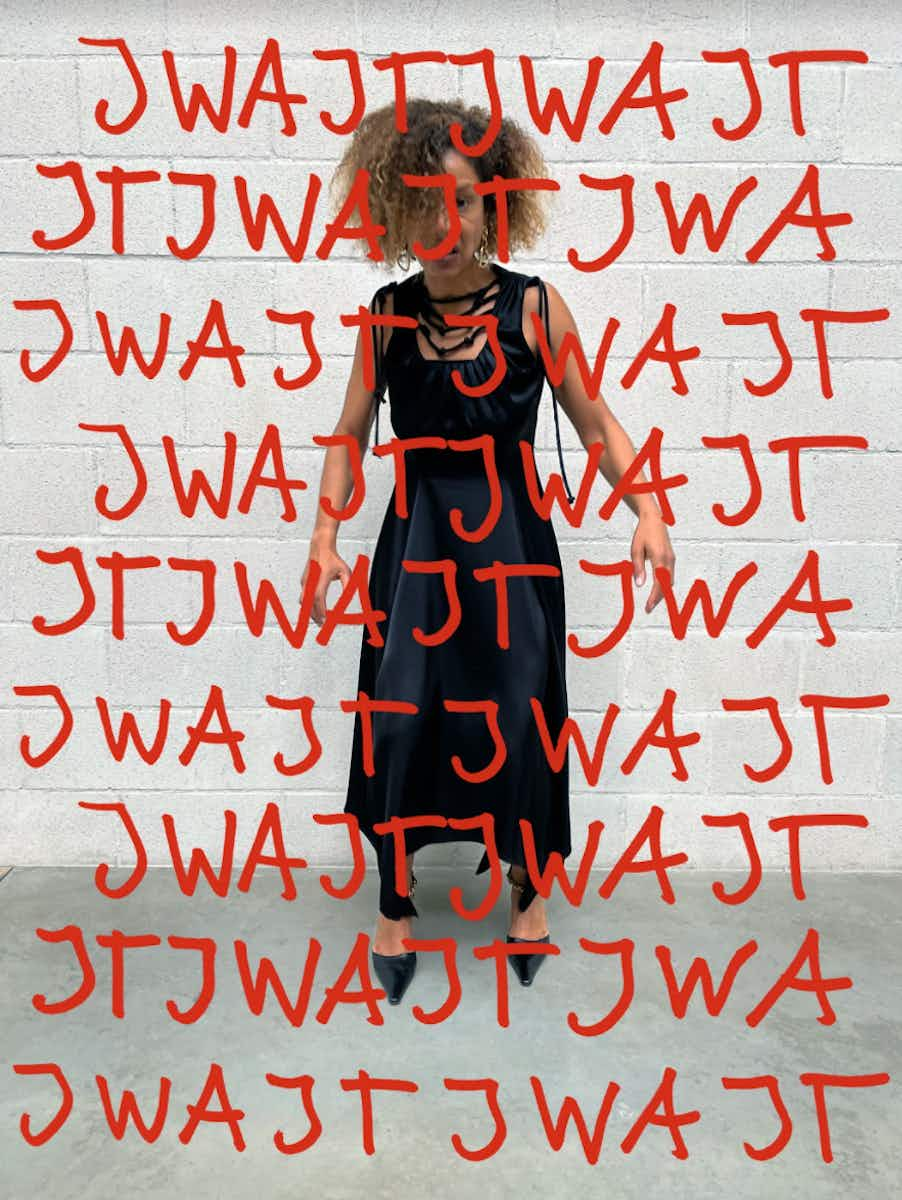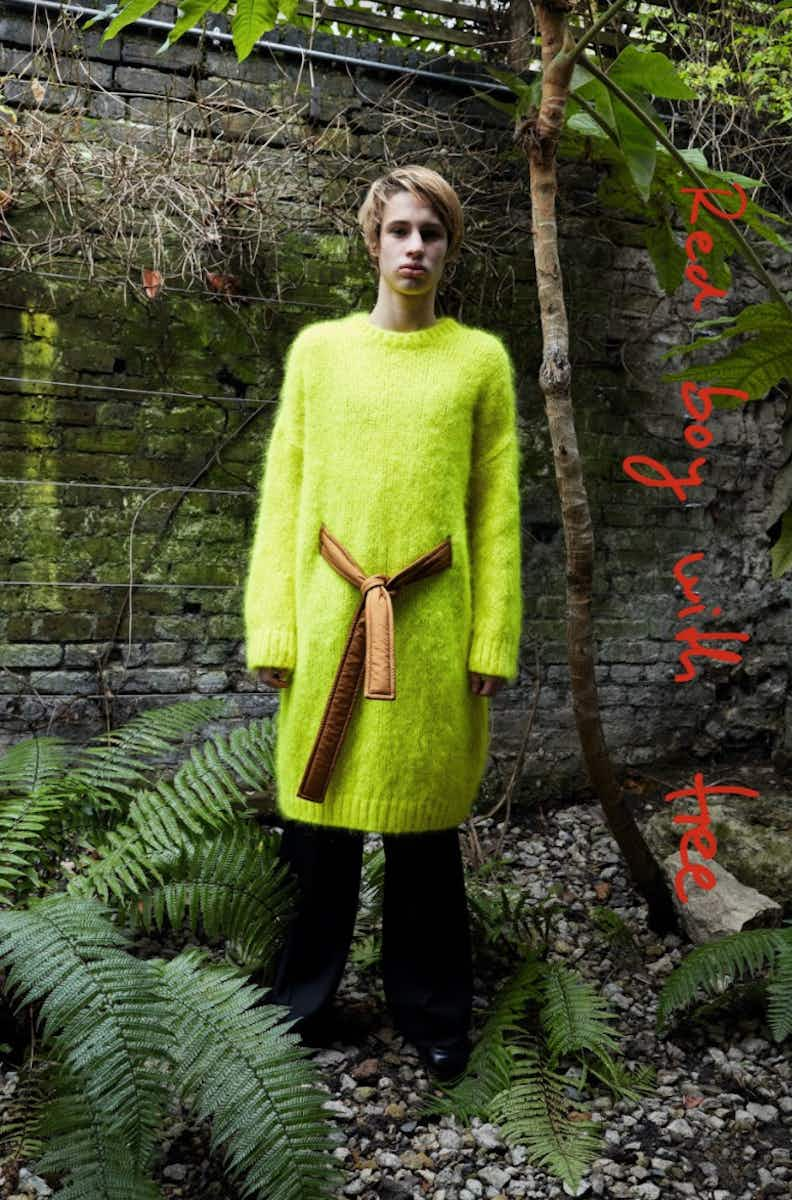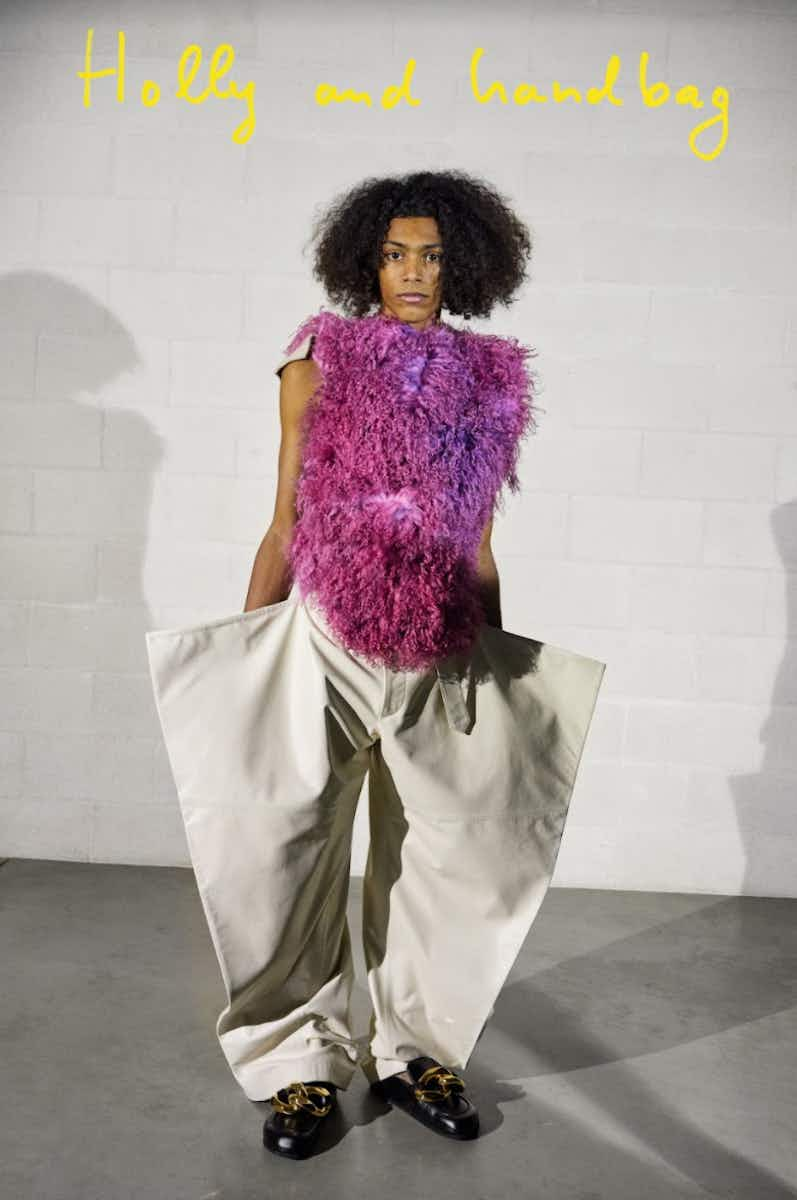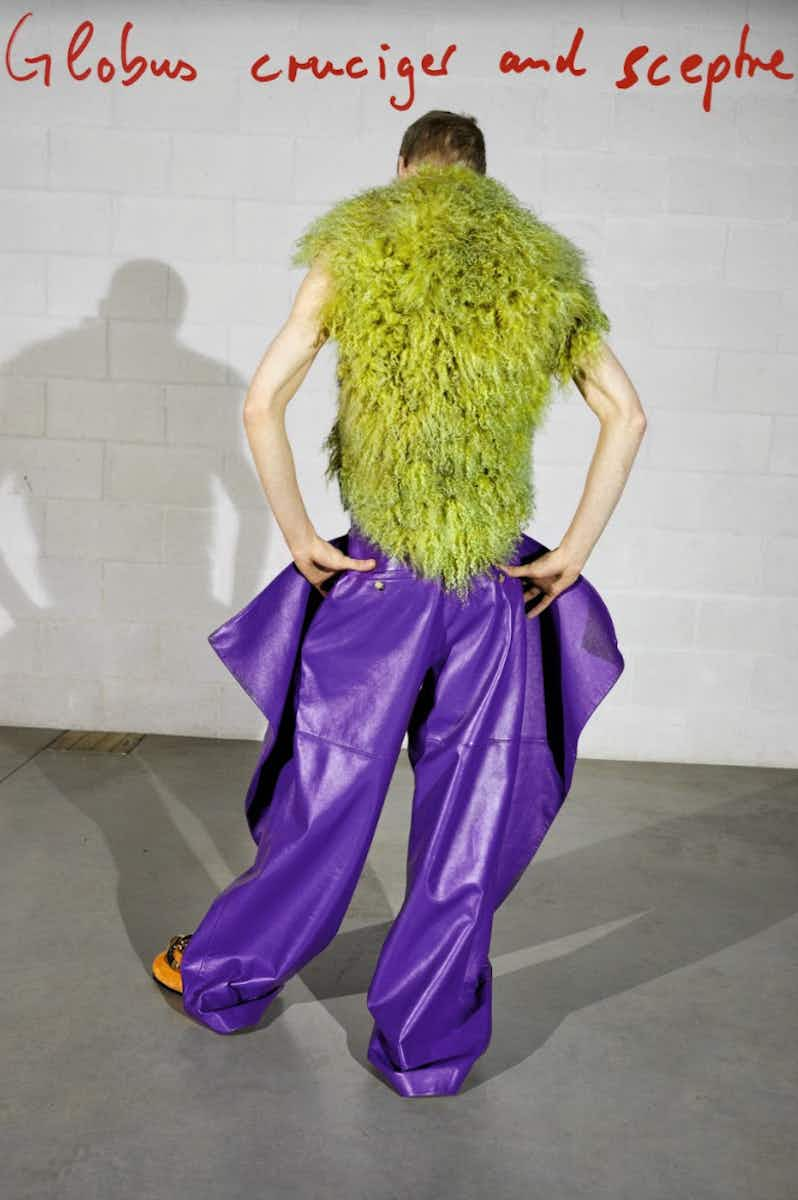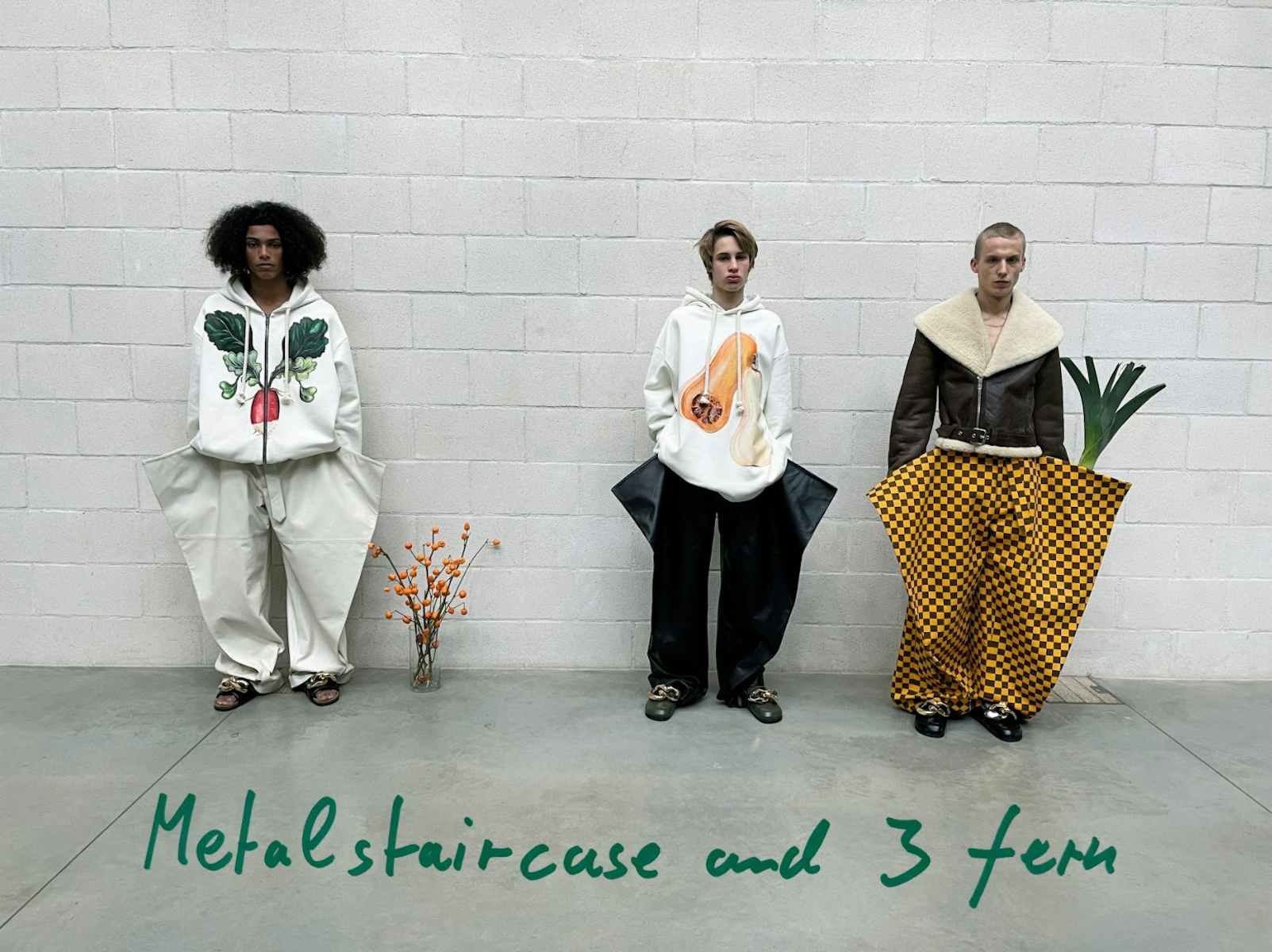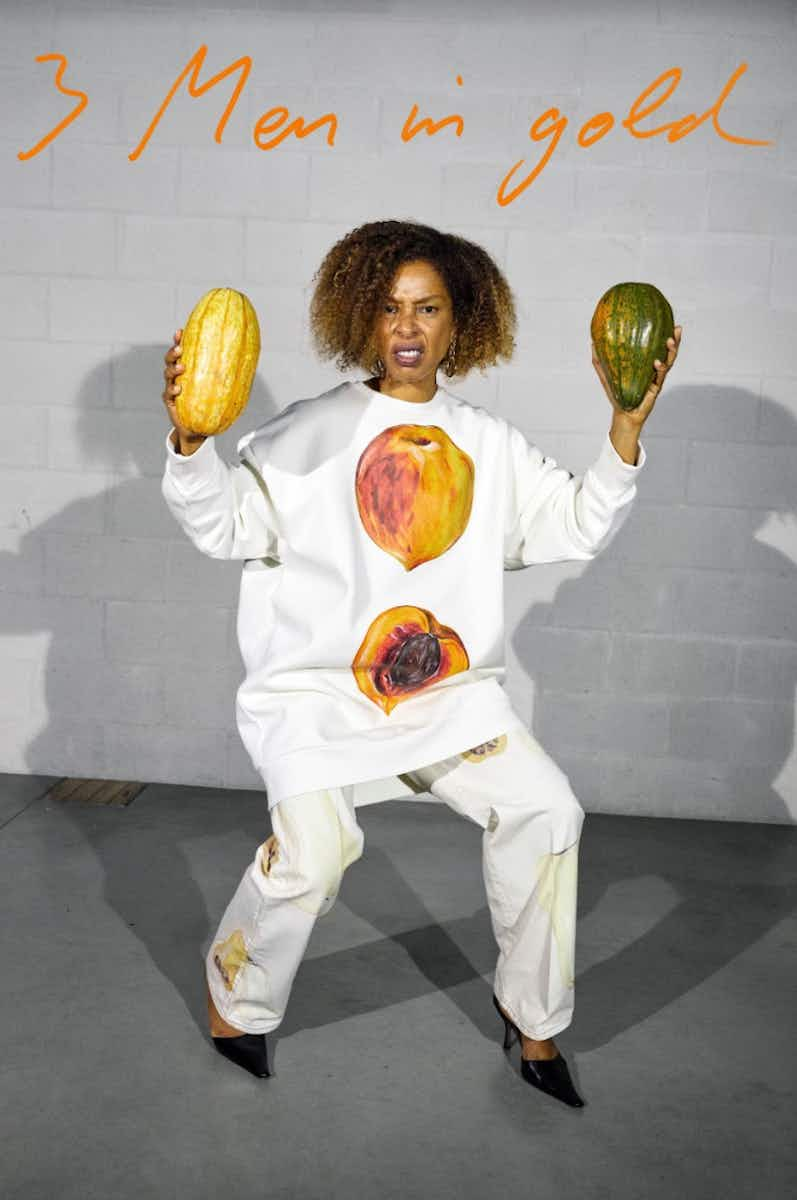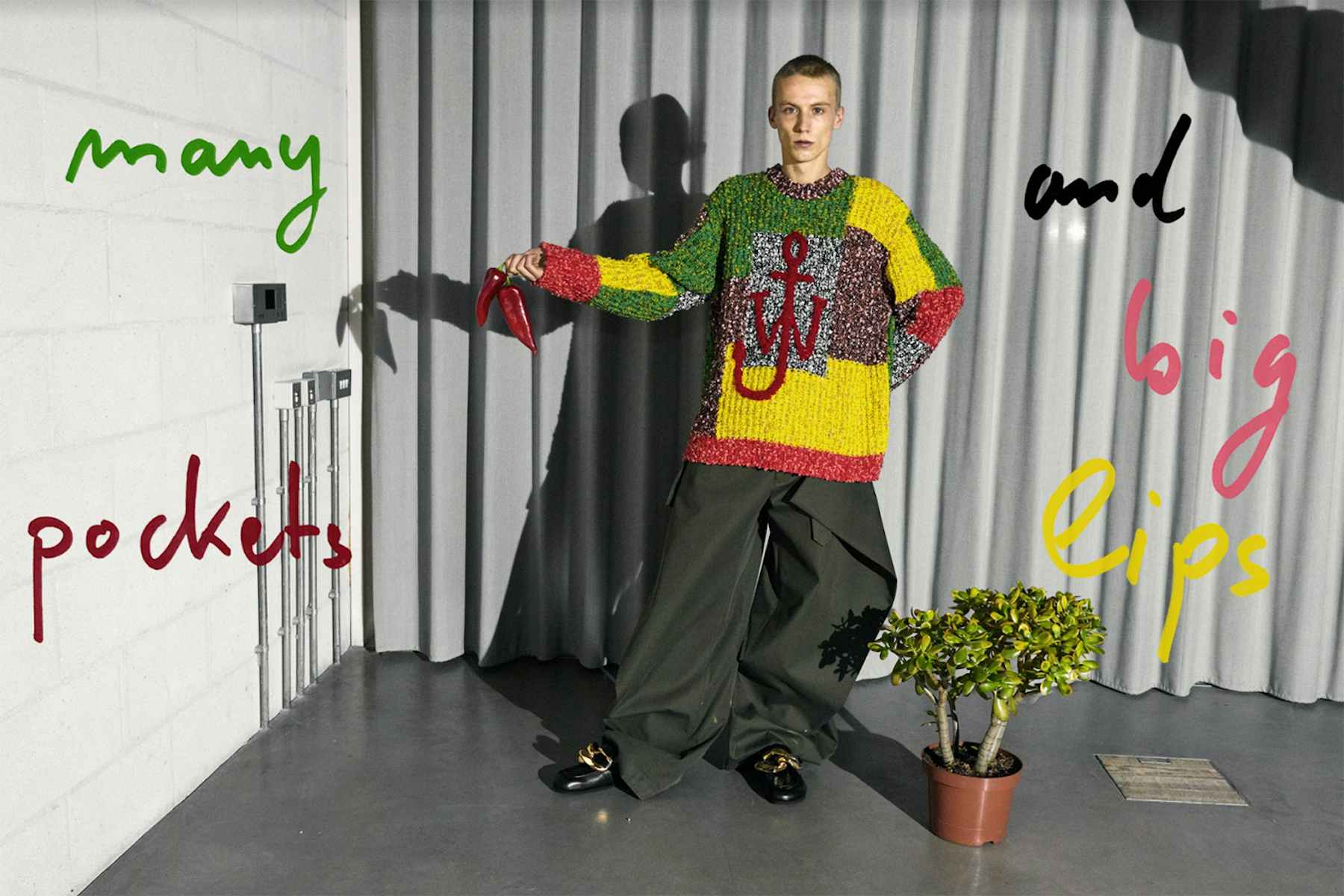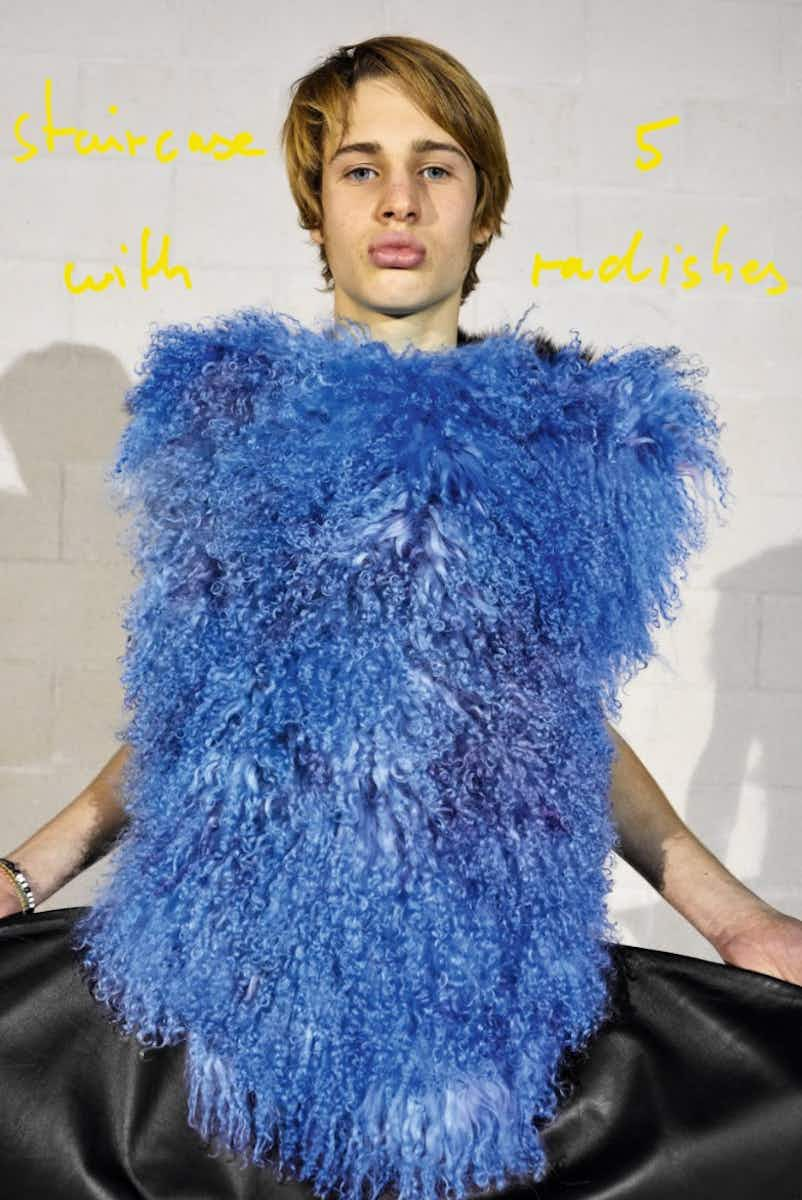 Titled ​"Possible Feelings" Miuccia Prada and Raf Simons menswear debut zeroes in on tactility, sensuality and the physical and emotional way clothes make us feel
It's been almost a year since Miuccia Prada dropped the news that Raf Simons, the former creative director of Jil Sander, Dior and Calvin Klein, would be joining her as co-creative director at Prada – the ultimate power couple, many will agree. Having unveiled their first joint womenswear collection in September, today the duo revealed their debut menswear collection: a timely exploration of​"an intimate and personal wish for contact, our urge to exchange and relate".
It goes without saying that the show took place digitally via a short film followed by a post-show chat that saw both Simons and Prada answer questions posed by university students who zoomed in from New York, Seoul, London, Tokyo, Milan, and Beijing.
It's fitting, then, that during a year in which we've experienced less human contact than ever before, the collection titled​"Possible Feelings" was extremely tactile – a fusion of irresistible fabrics that will have you wanting to reach out and touch them through the screen. Think: ribbed velvet coats in regal tones, candy-coloured leather bomber jackets (with AirPods arm pockets) and Covid-safe gloves (with credit slots), bouclé tweeds twinned with pinstripe suiting (a pet hate of Prada's that she compromised on for the occasion) and teddy bear shearling coats.
A series of vibrant jacquard-knit pieces were key to the collection: a Prada-coined​"second skin" worn as a base layer beneath tailoring and outerwear in contrasting proportions, over the top of polo necks shirts, and, somewhat unexpectedly, alone. That​"body piece" translates to​"long johns" for us everyday folk, and is totally reflective of the way we, or I, for one, dress now – comfy, but with something jazzy thrown over the top when popping to the, umm, corner shop.
Die-hard Raf fans will surely be satisfied with nods to his archive aplenty – namely the designer's penchant for outsized dimensions (see: leather and bouclé bombers and baggy knits), fetish‑y glossy gloves (see: Simons' AW18 collection) and tailoring layered over turtlenecks, all of which were masterfully combined with Prada's knack for subverting familiar tropes and love of (good) bad taste – you'll be slipping into a pair of knitted argyle long johns and wearing them as outerwear before you know it!

The Rem Koolhaas-designed show space (referred to by Prada as a​"strange, abstract place [that's neither] inside, or outside") deserves a special mention. Carpeted walls – like those commonly associated with now-defunct local British nightclubs (RIP) – took on a whole new luxurious meaning, as models stomped and danced their way through a sequence of marble, resin and faux fur-padded cubes to a thumping electronic soundtrack by Plastikman (aka Richie Hawtin, who also composed the music for Prada's womenswear show in September). The panoply of surfaces and textures used to construct the AW21 set will either be upcycled and used in Prada stores around the world, or donated to students via Meta, a circular economy project based in Milan.
In the post-show discussion, Prada and Simons both spoke about the physical and emotional way clothes make you feel and the contrast between the comfort and softness seen in the collection and the harsh reality of the world we live in right now. No matter how isolated we might be feeling, no matter how much we might be craving contact beyond our immediate bubble, Simons and Prada's collection aimed to evoke sensations within us through movement, tactile signals and sound. For a minute, Prada's AW21 show was the perfect antidote to the cabin fever we've all been feeling. BM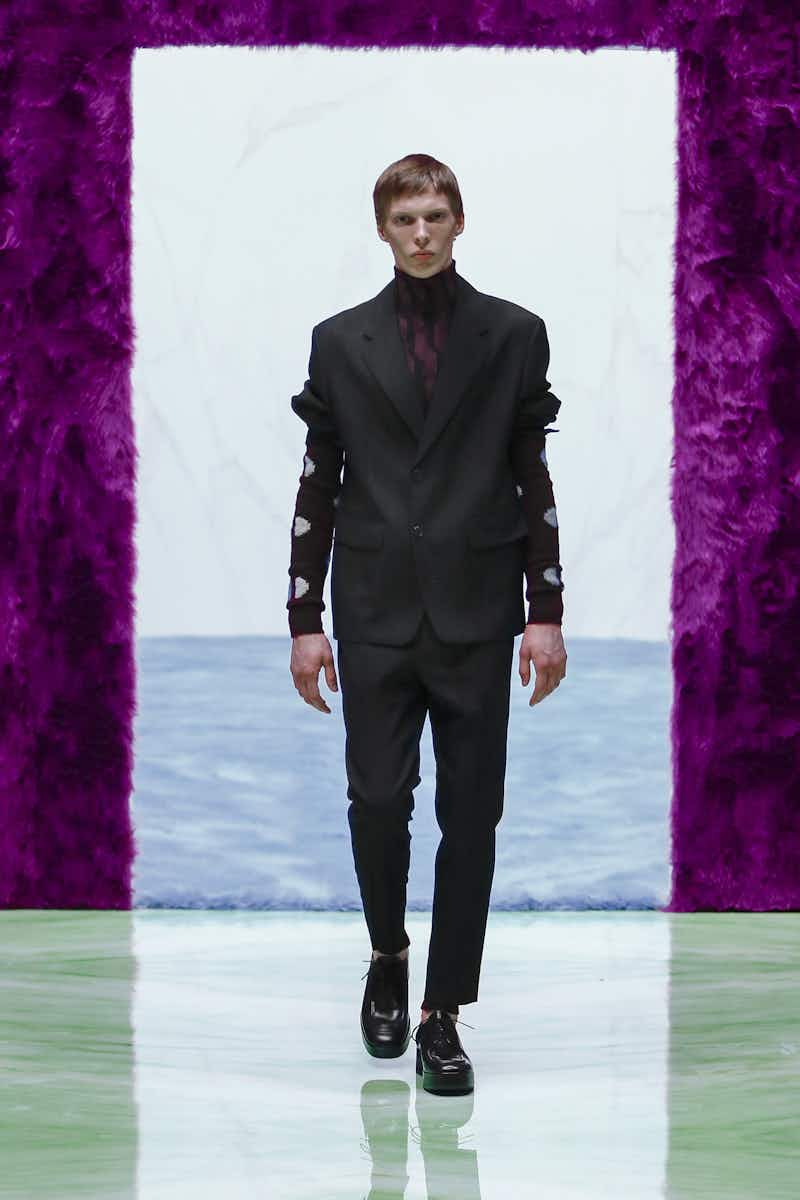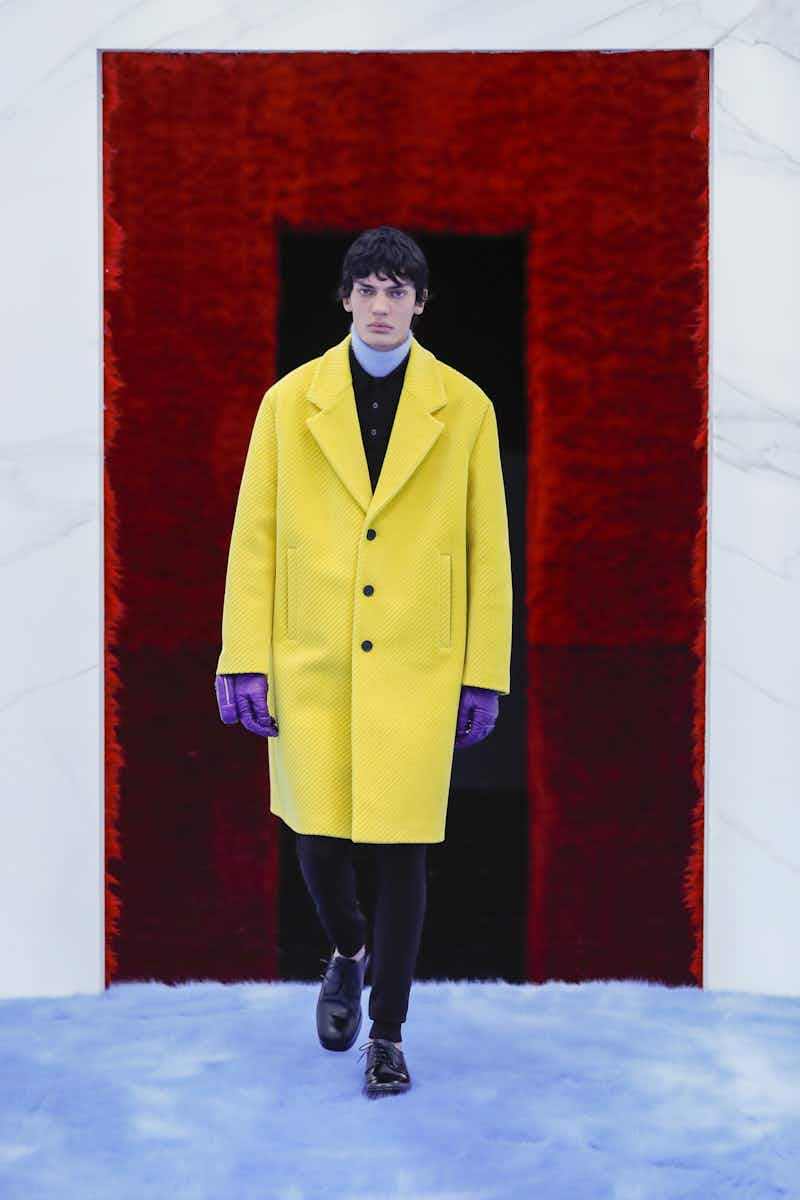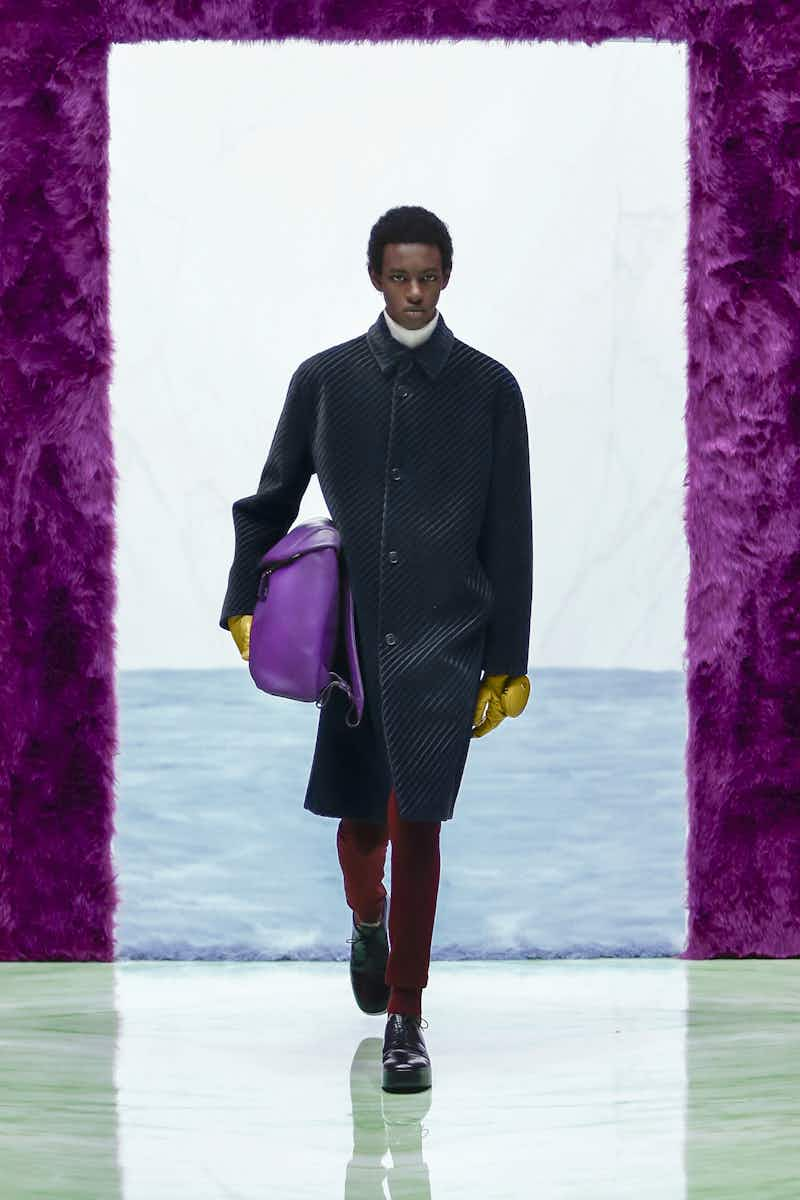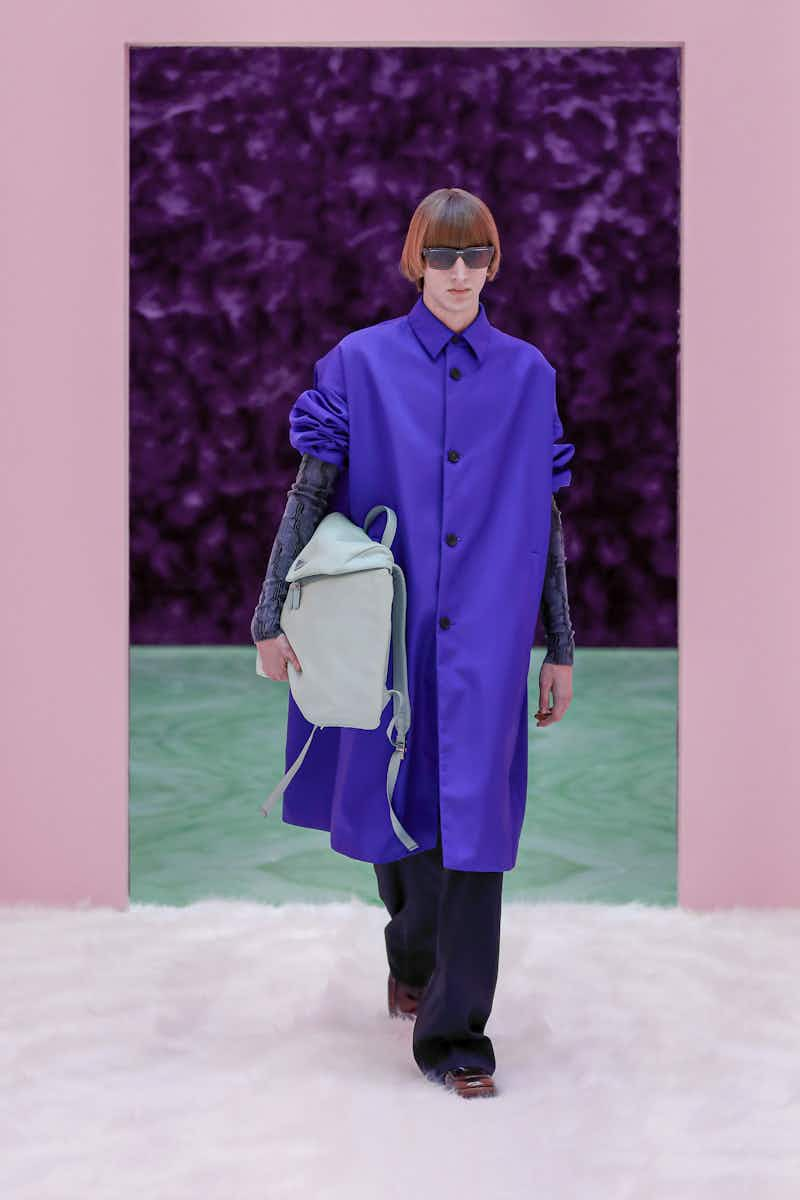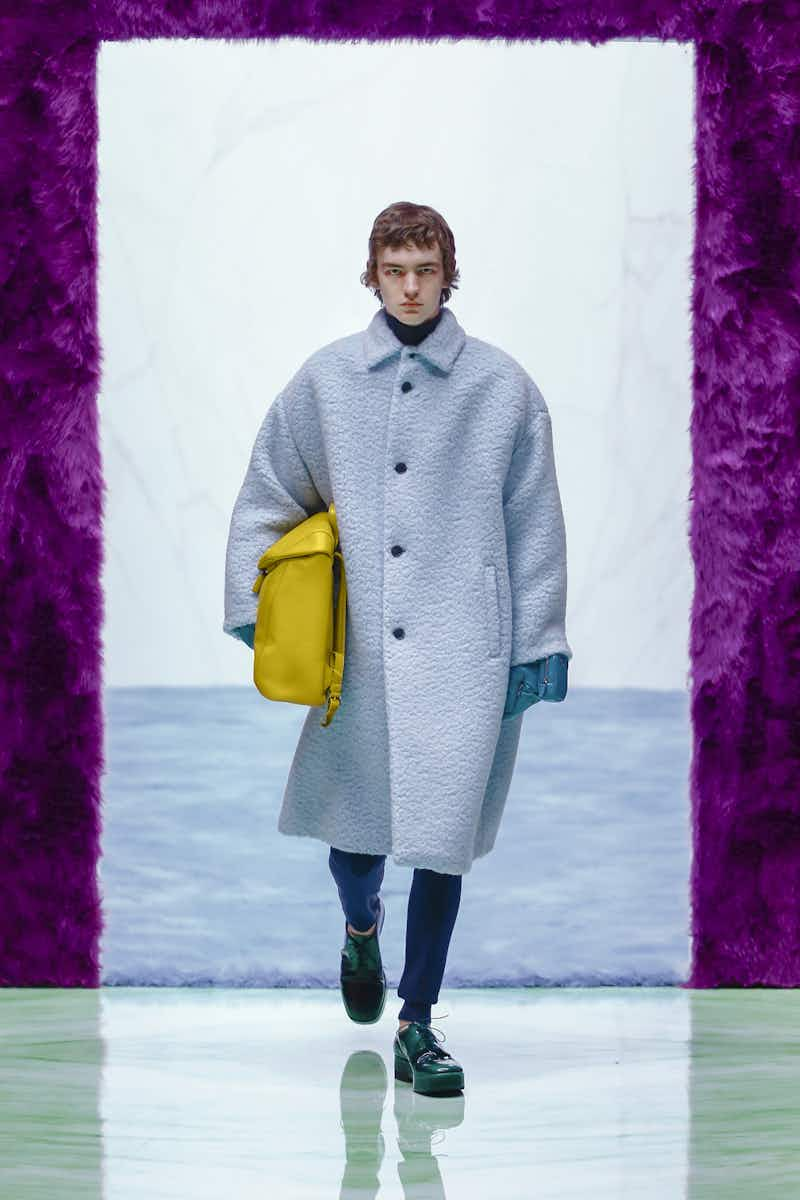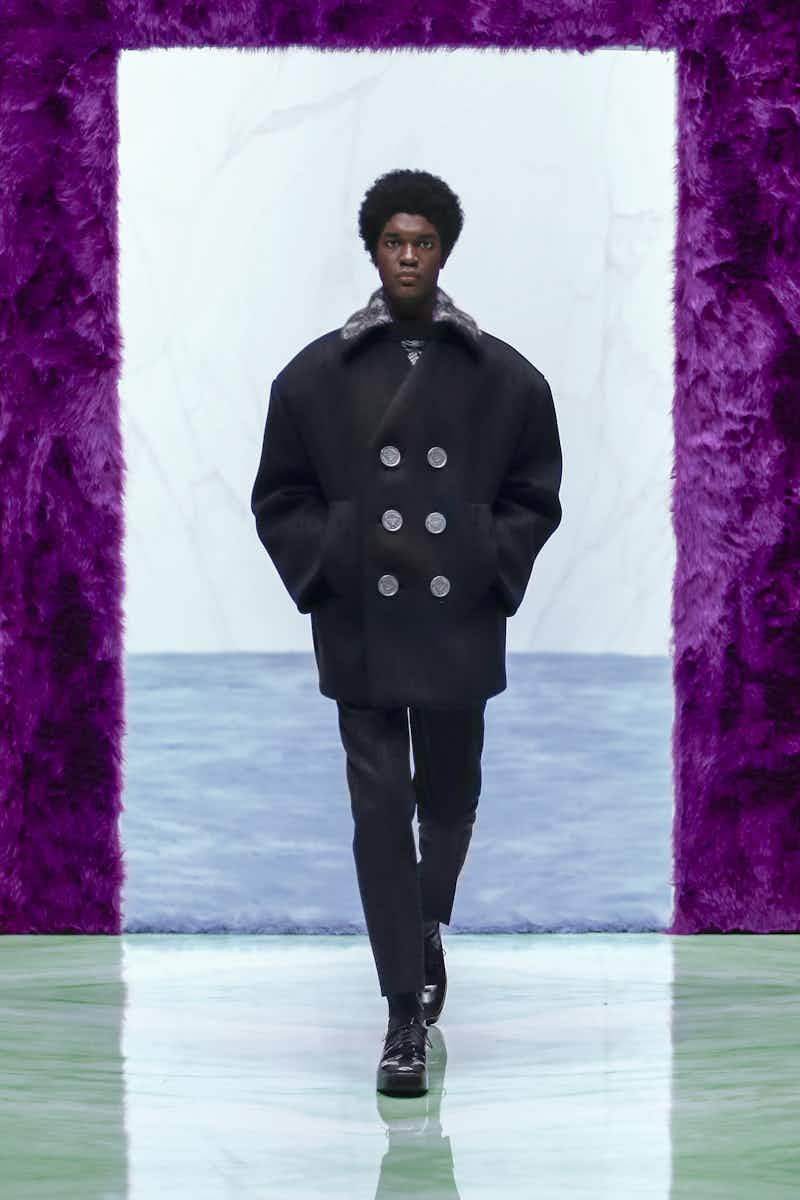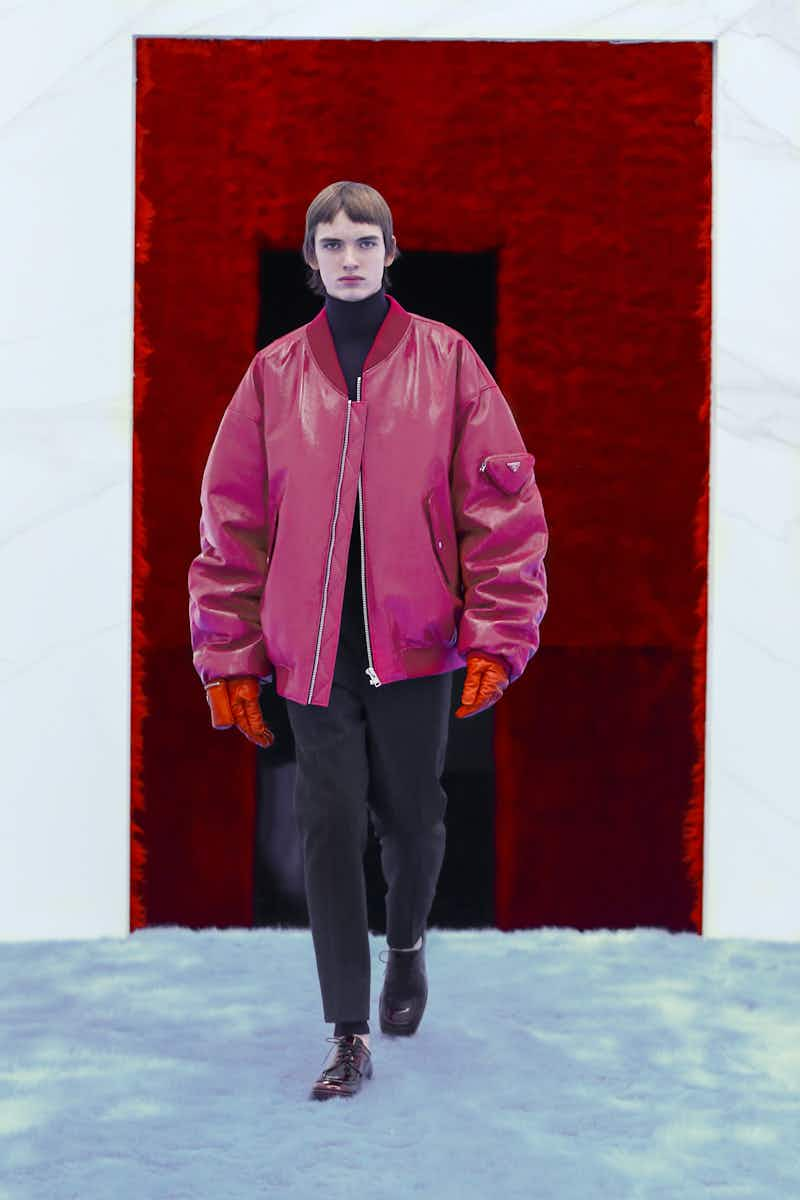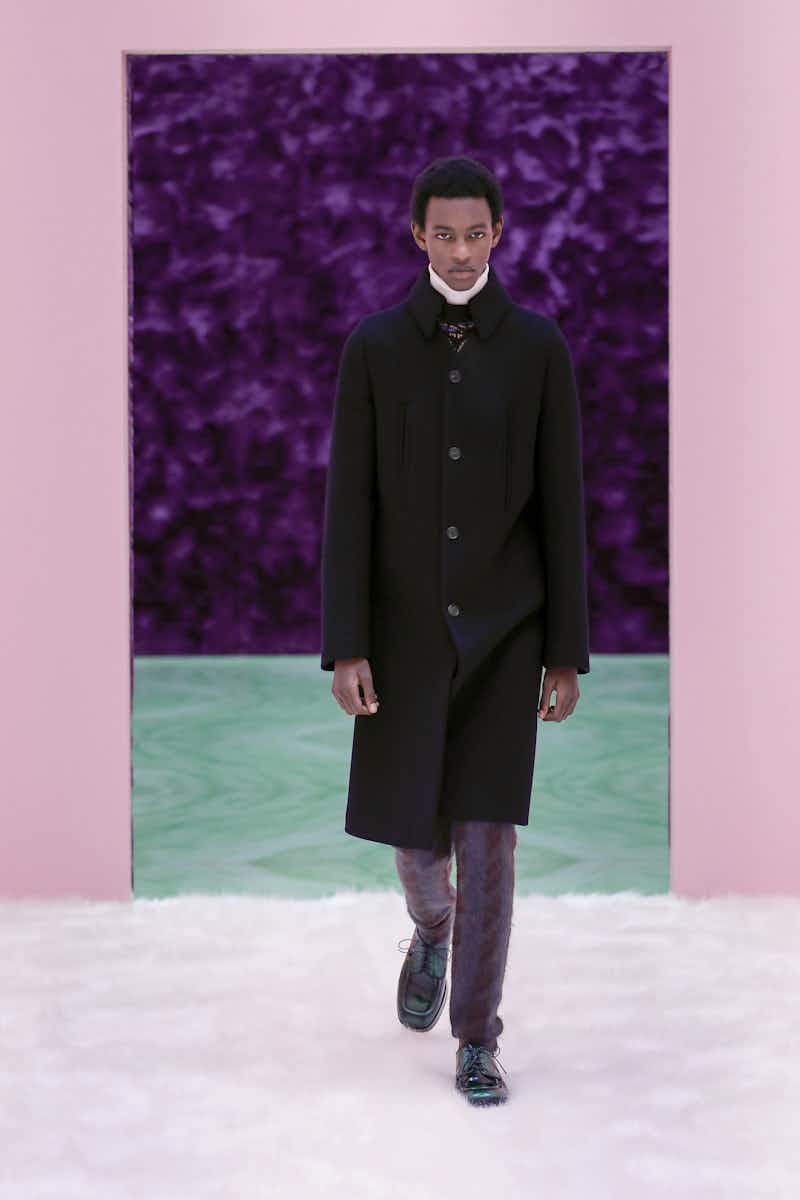 More like this