Dior channels Buffalo style for AW20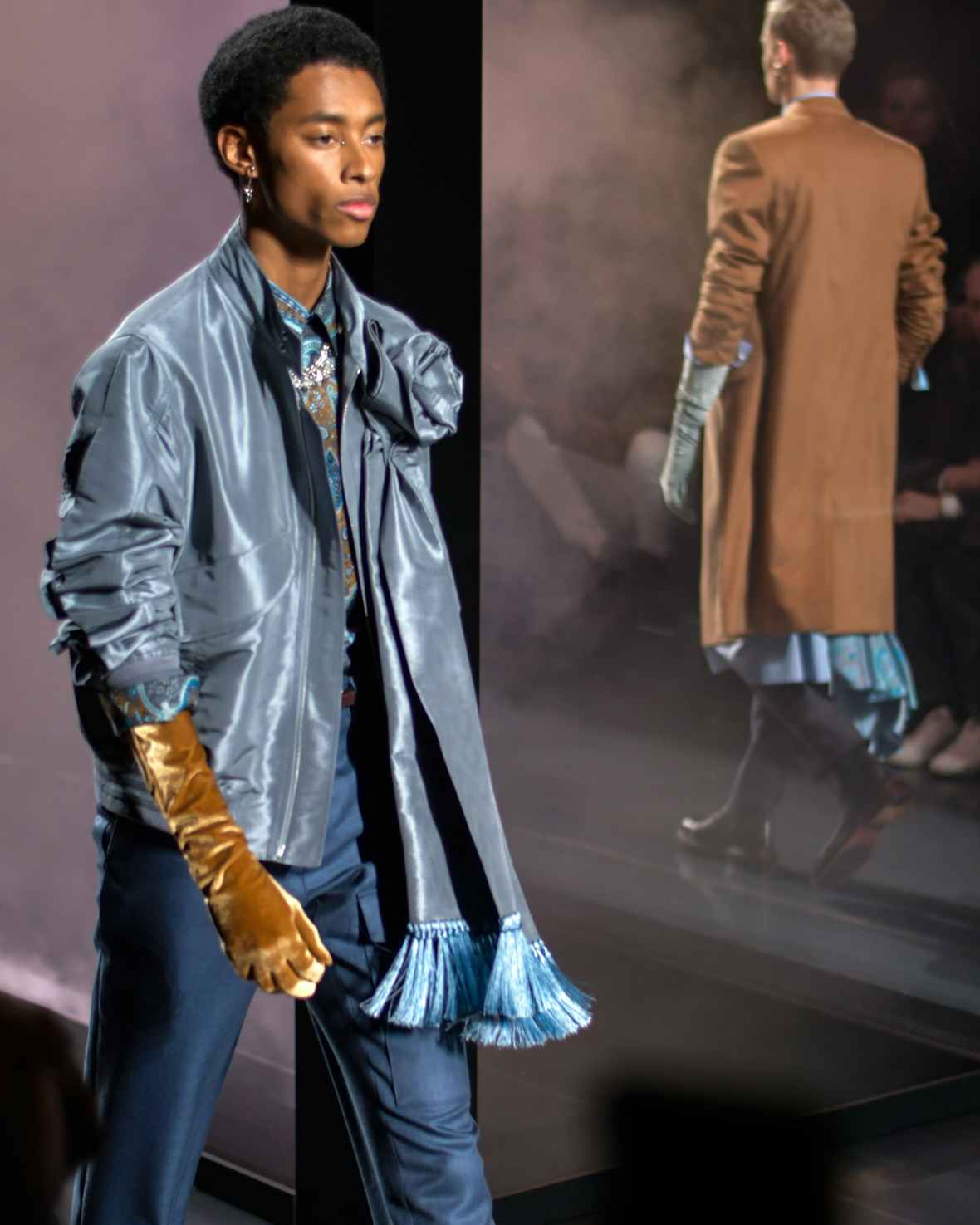 Kim Jones paid tribute to the memory of late, legendary stylist and Buffalo gang member Judy Blame.
The scenes outside Dior Men were more like a concert, with teen girls screaming and Baboushka bois clamouring to get in. Inside Kate Bush was calming us all on loop, until a last minute rush for seats saw panicked show-goers jumping on people's laps and being dragged out of the way – such is the excitement of a Dior show!

The whole thing was Creative Director Kim Jones' tribute to the memory of legendary stylist (and longtime contributor to The Face) Judy Blame ​"a close friend and pioneer in the world of fashion, whose love of couture was an inspiration to us all". The show felt about as far away from the recent sun-kissed, Stussy-Jordan Miami show (but for the craft), with an elegant silk moiré opera coat opening up proceedings – all proving Jones' incredible shape-shifting and his ability to change a house's direction whilst keeping consistent to its essential spirit.

What about the clothes?
With the Beckhams and Kate Moss watching on, models paraded clothes that you can imagine beautiful boys peacocking in around the nearby Tuileries gardens hundreds of years ago. The shapes, fabrics and jewellery were flamboyant, but the palette of grey, navy, tan and baby dove Dior blue lent the whole collection a certain calm.

Much as there was a flouncey rosette, there was also a sober pinstripe suit. Just as there was a divine knit with a lady on a swing (a print taken from the first Dior store's wallpaper and exploded), there were classic tan and black leather ankle boots (with Dior elastic for that something special). And as well as the paisley silks skirting from the back, there were beefy, masculine aviator jackets.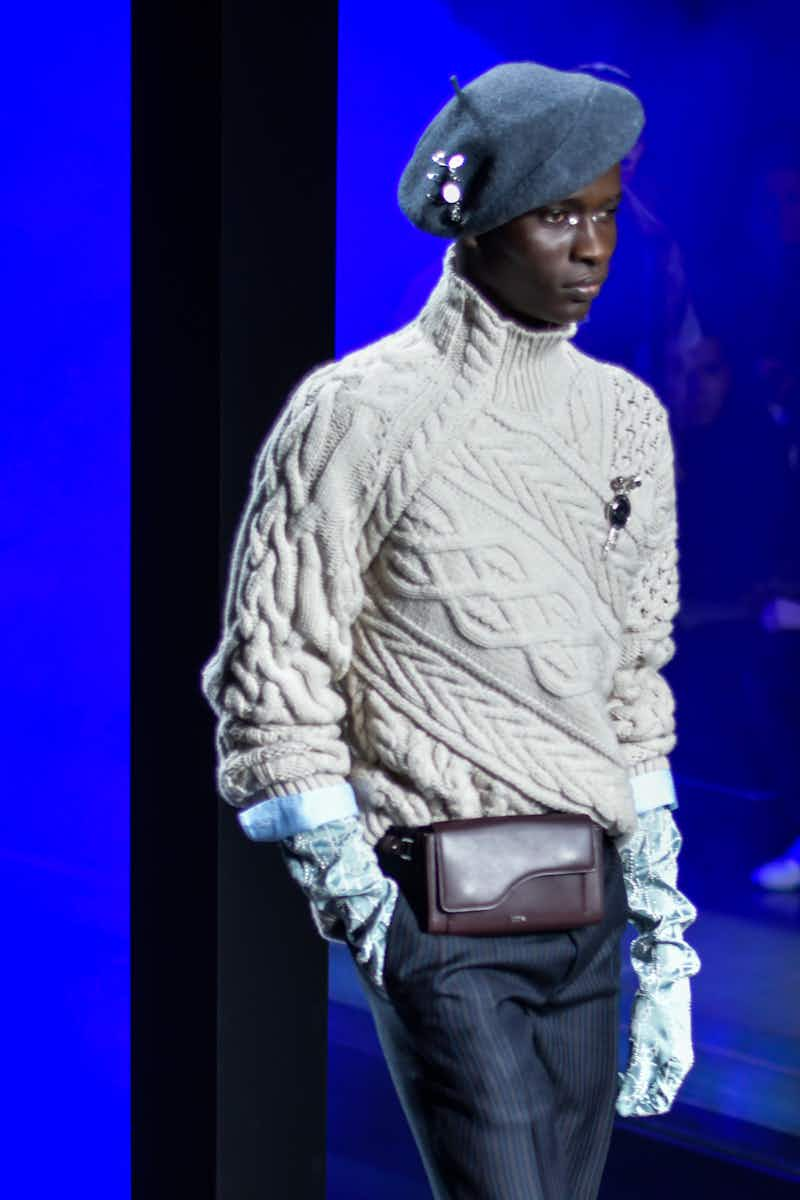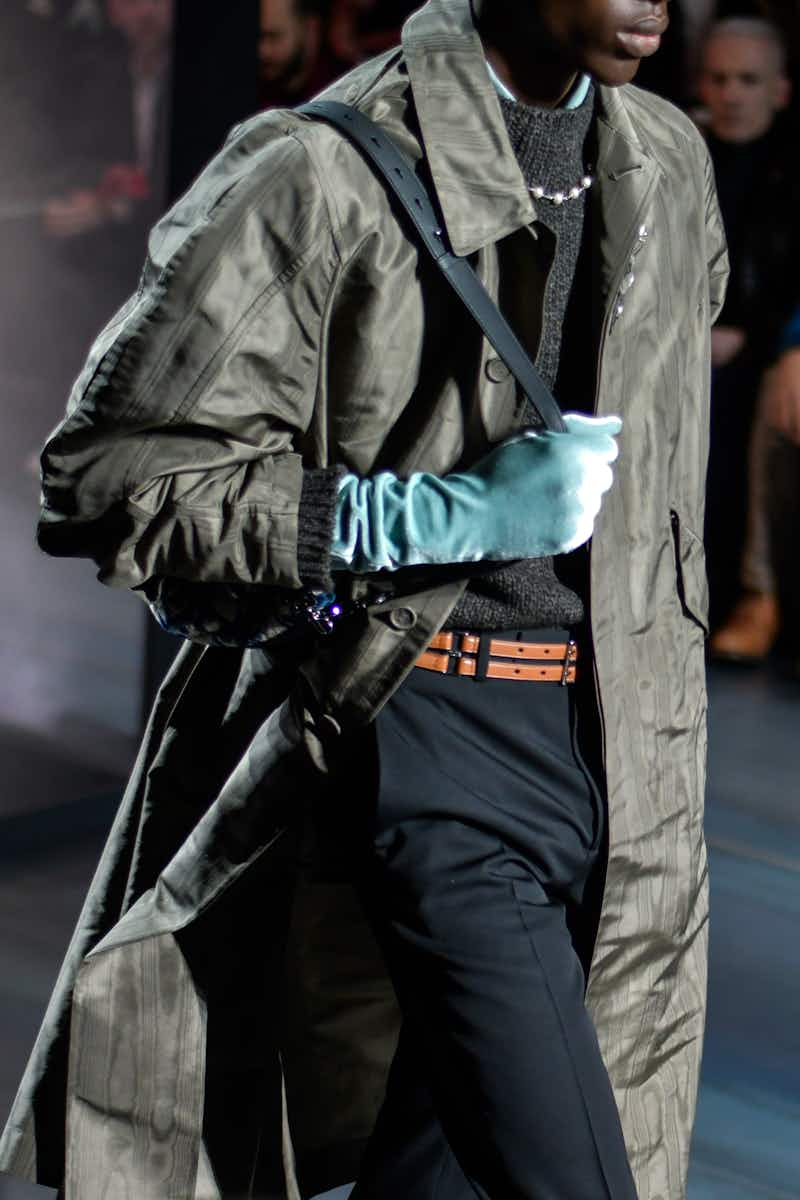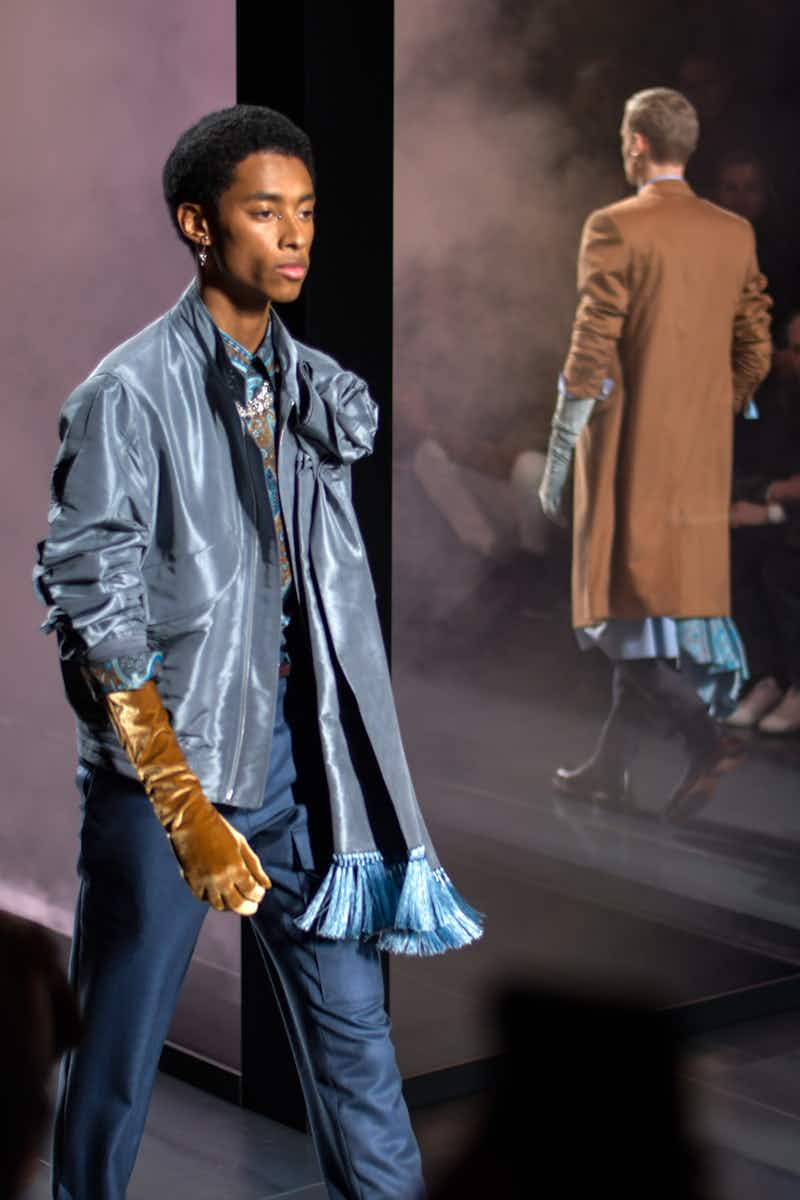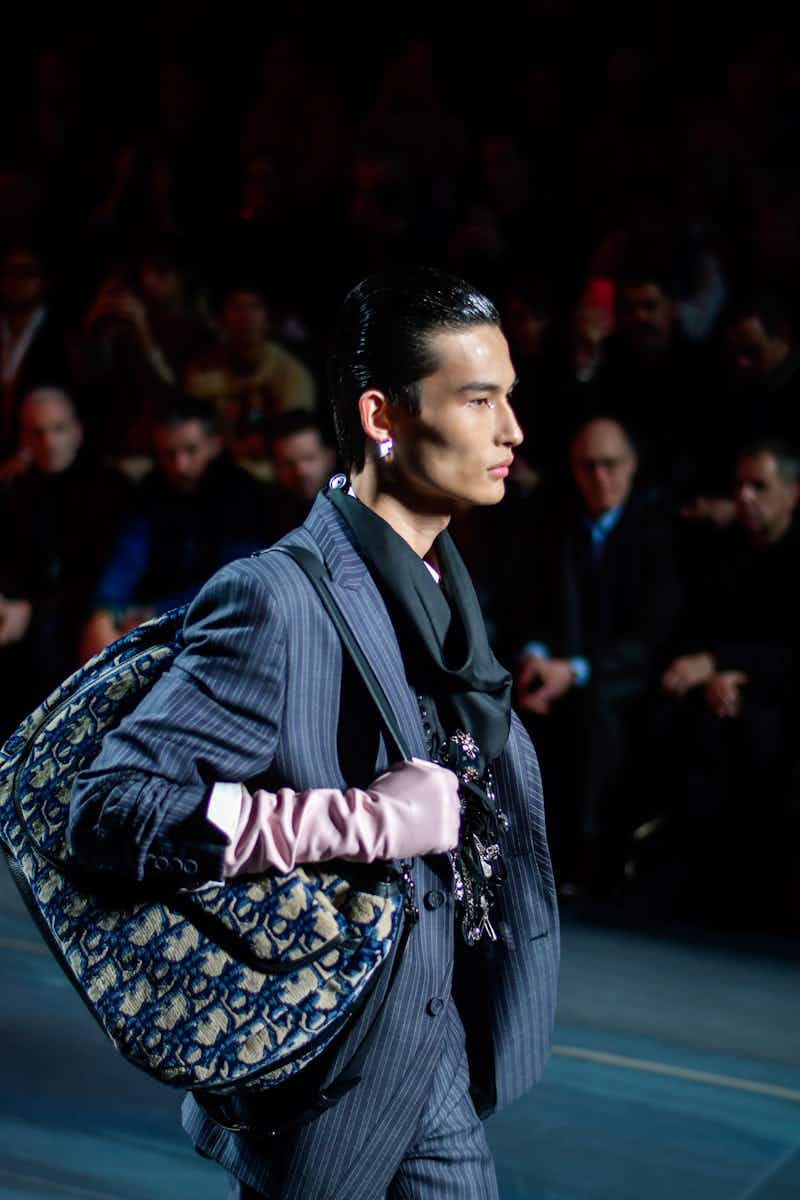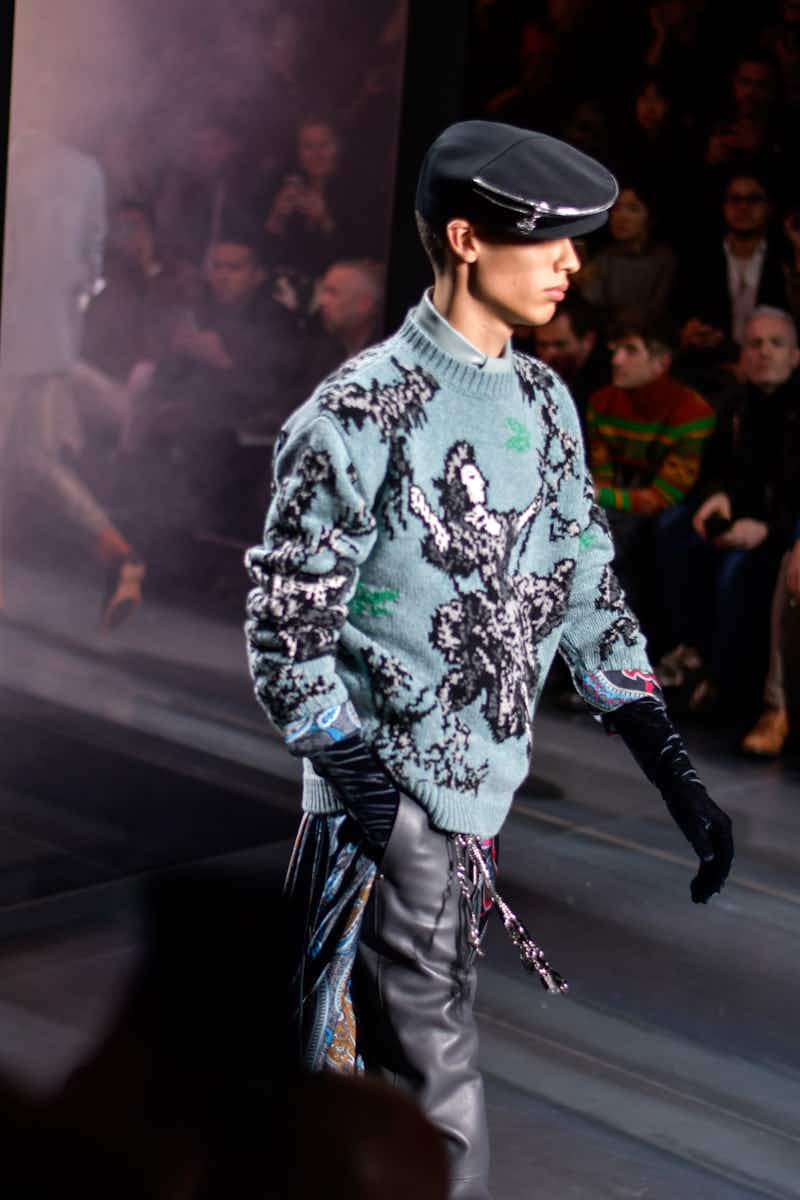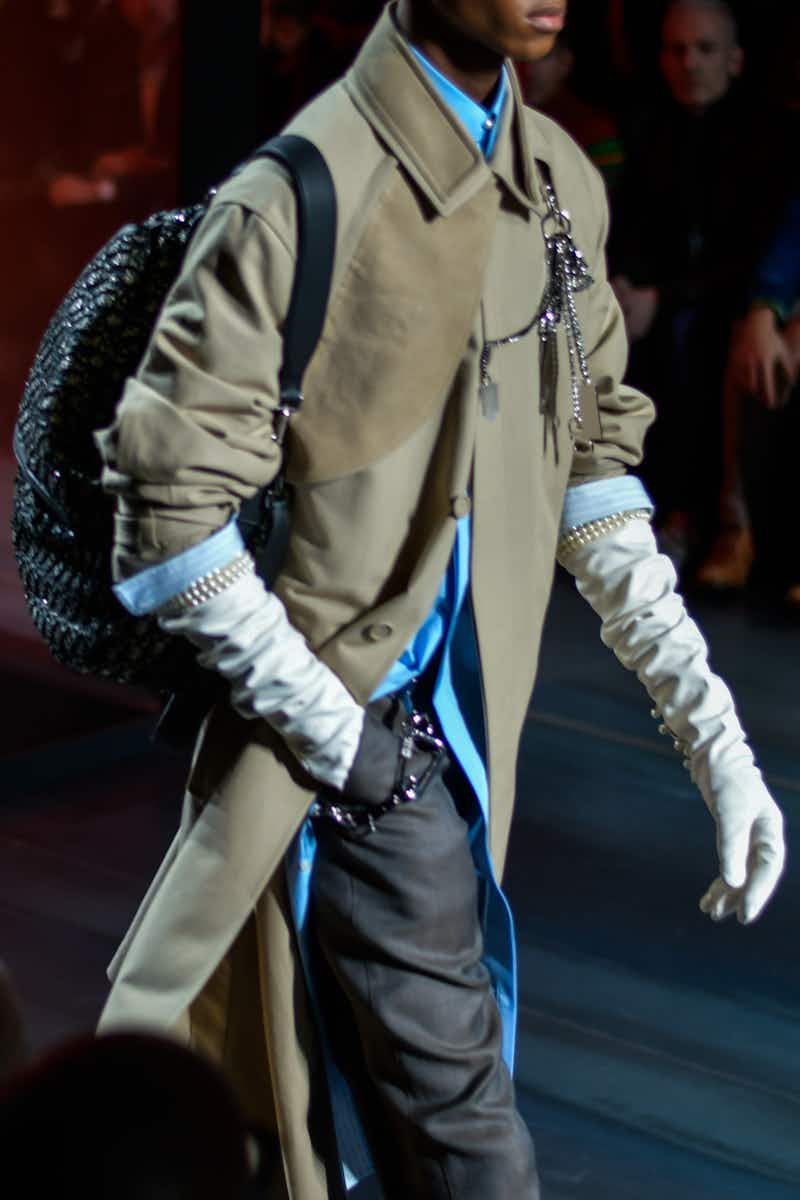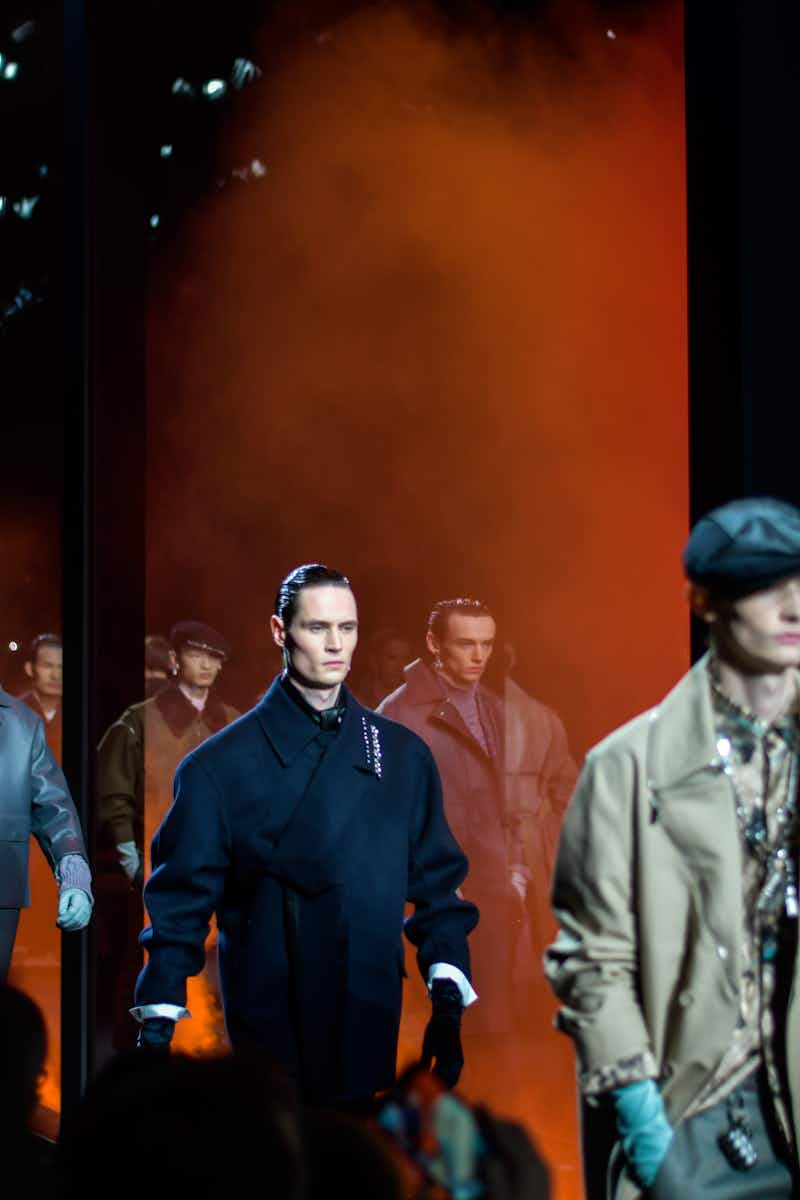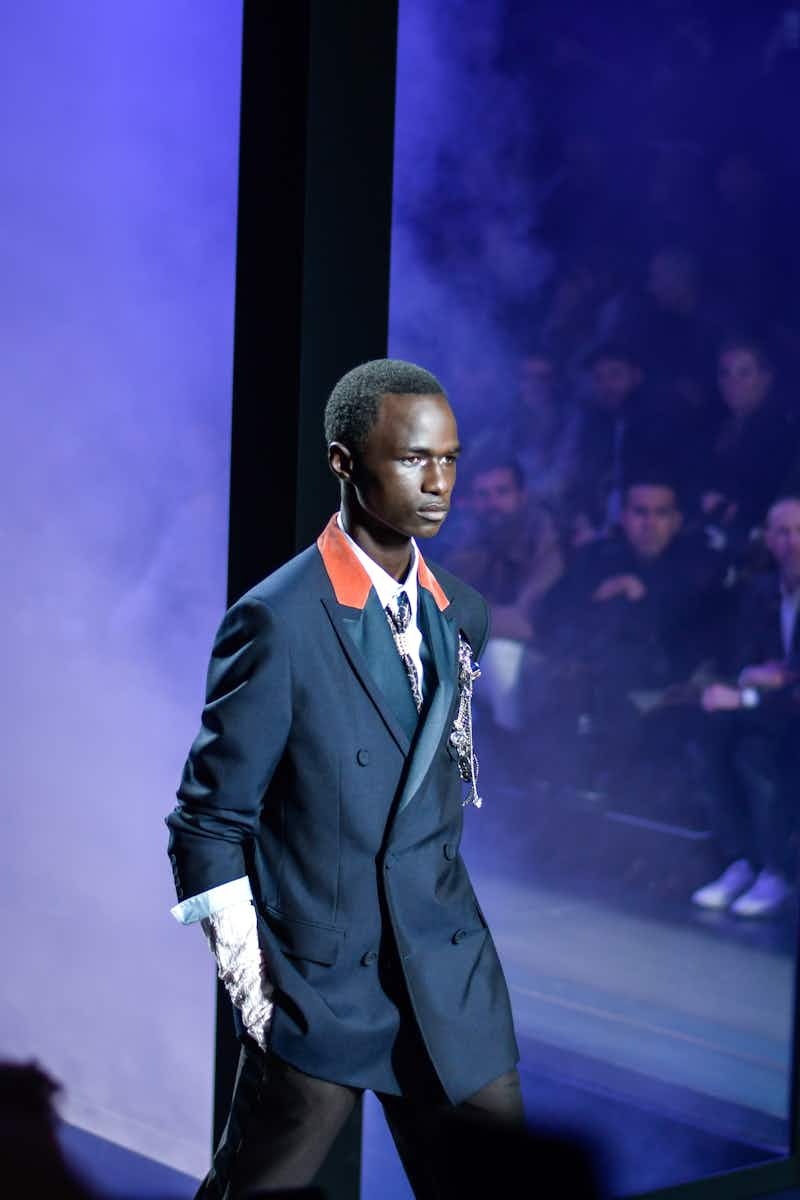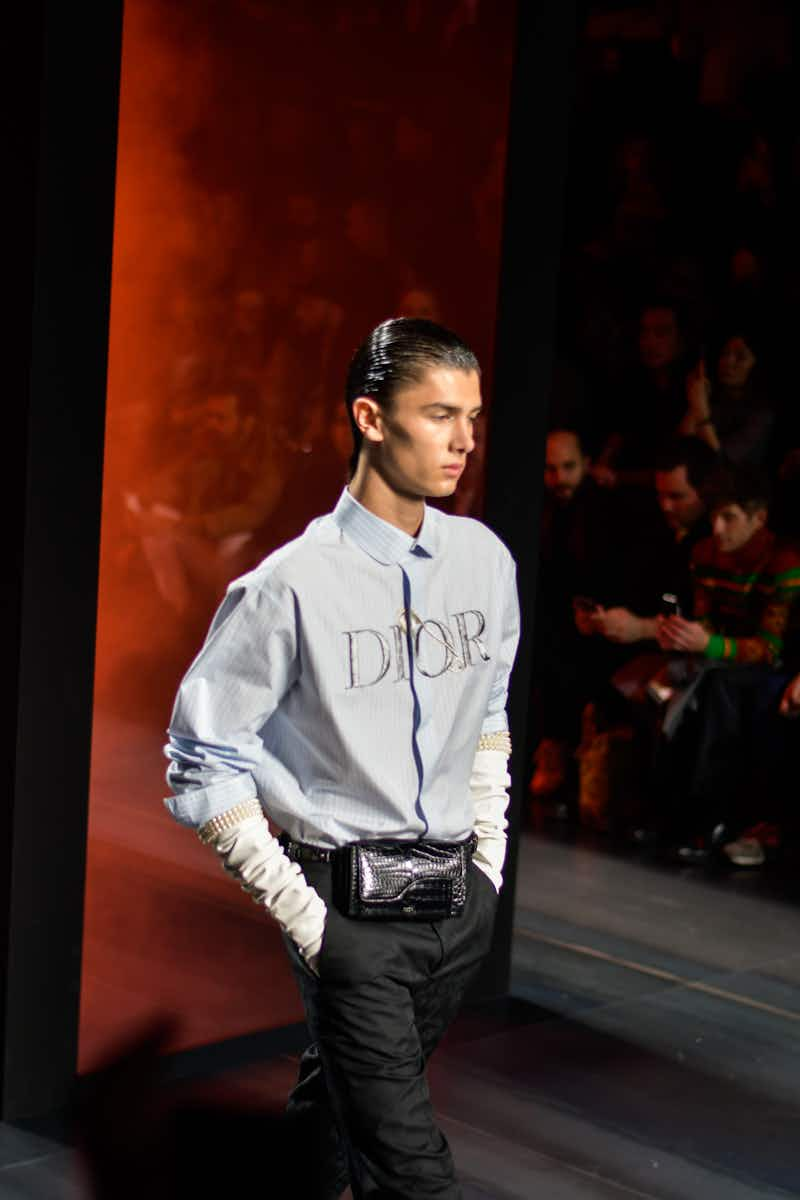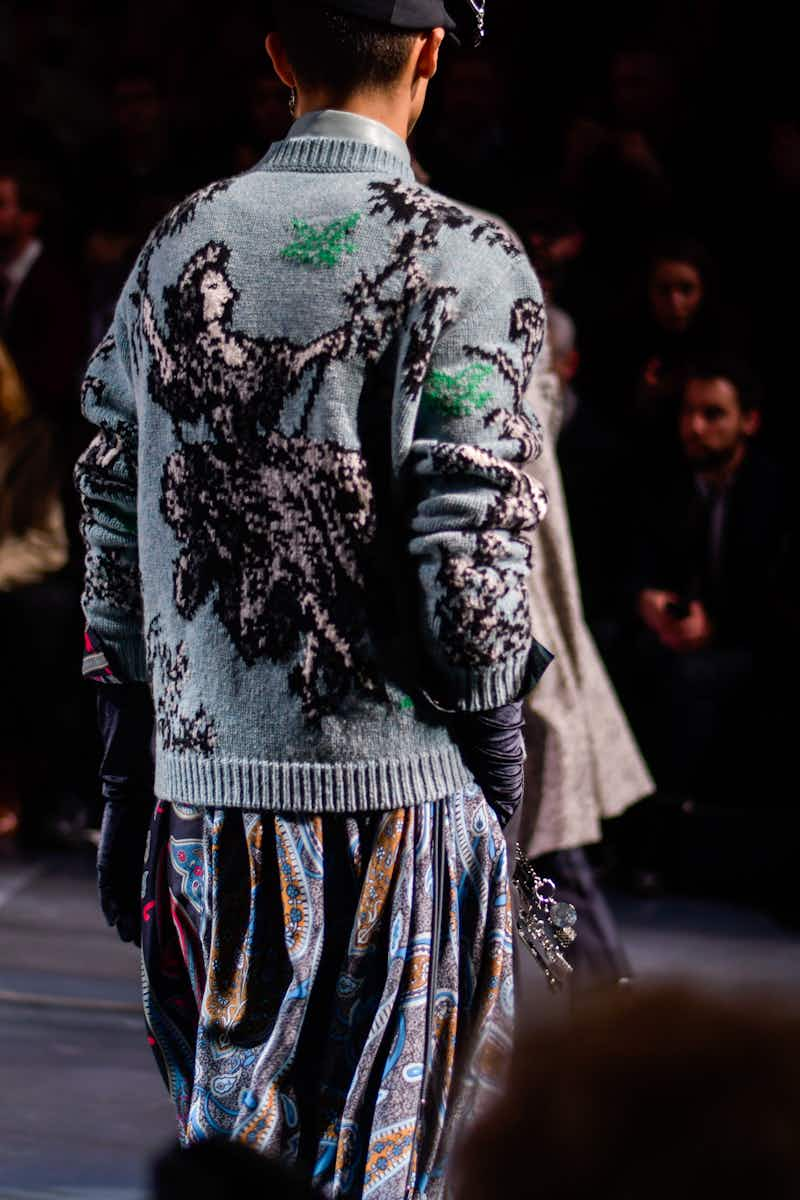 Of note:
For people who are fans of Jones' more streetwear inflected pieces, surely the bi-colour, slash-backed bomber will be the one they're all after. That's if they're not yet ready to embrace a crushed velvet opera glove.
What did it sound like?
Jones enlisted Honey Dijon to soundtrack the show. Dior's AW20 models made their first exits to the sound of Vår's In Your Arms (Final Fantasy).

More like this