Gucci's shot of sartorial serotonin

With last night's collection reveal marking 100-years of the storied Italian house, Alessandro Michele enlisted the help of Balenciaga to bring the party – and it was a dazzling affair.
Earlier this week, rumours began swirling that Gucci had a bold new collaboration planned for their upcoming show. Hardly remarkable, you might think. Over his six-year tenure, Alessandro Michele has invited a head-spinning variety of characters into the broad church of his vision at the storied Italian house. From artists Ignasi Monreal and Unskilled Worker, brands like The North Face and Liberty, and cultural institutions including Disney and the New York Yankees, what was left for Michele to unleash that could top the buzz of his prior meetings of minds?
As was evident in the immediate aftermath of Gucci debuting its collection – GucciAria – last night, we realised this was no ordinary link-up. Inviting Demna Gvasalia of Balenciaga to help craft an unprecedented fusion of the design codes of two major luxury houses (it is worth noting, though, that both are owned by the same conglomerate, Kering) Michele's collection showed a perfect synergy between two designers who might not appear the most obvious pairing on paper, but seemed to revel in both the confluences and contradictions of their aesthetics. Not since last year's news that Raf Simons would be co-designing at Prada has a collaboration set the internet so abuzz, with many on Twitter immediately attempting to christen this new crossover with a catchy portmanteau. (Balucci? Gucciaga? Balencigucci? The jury's still out.)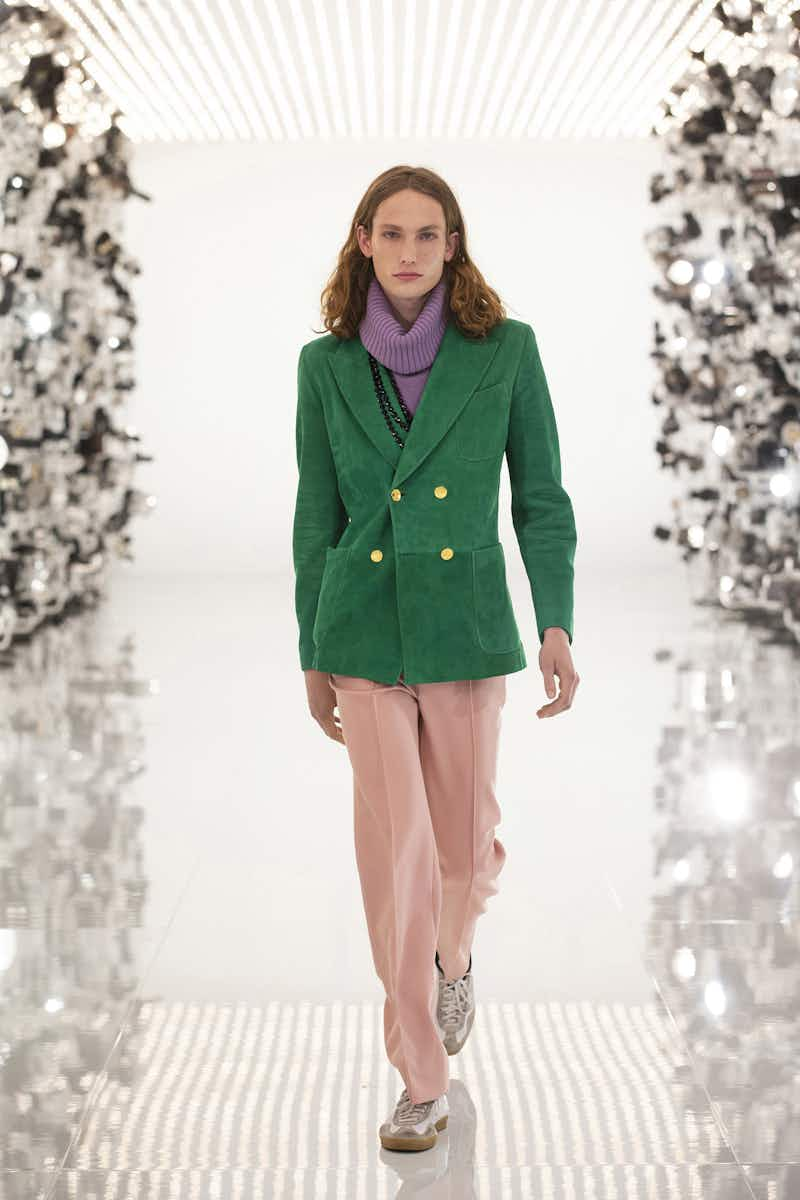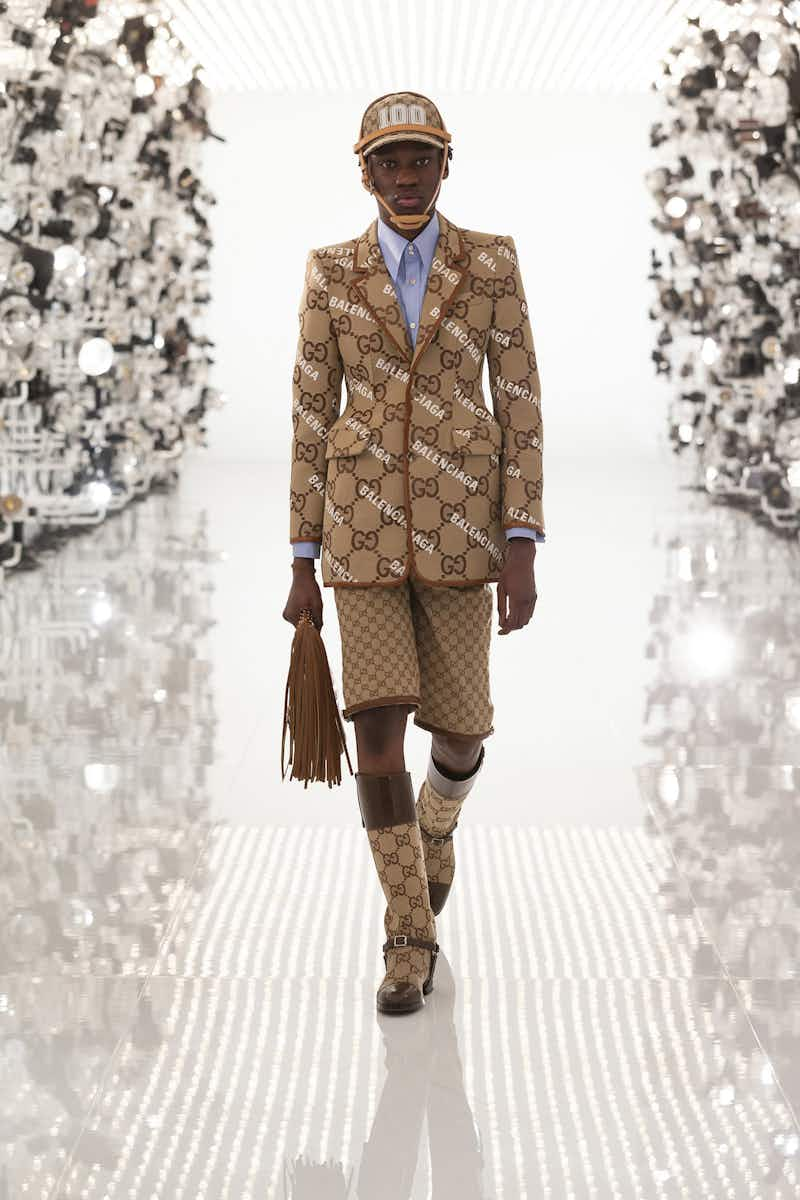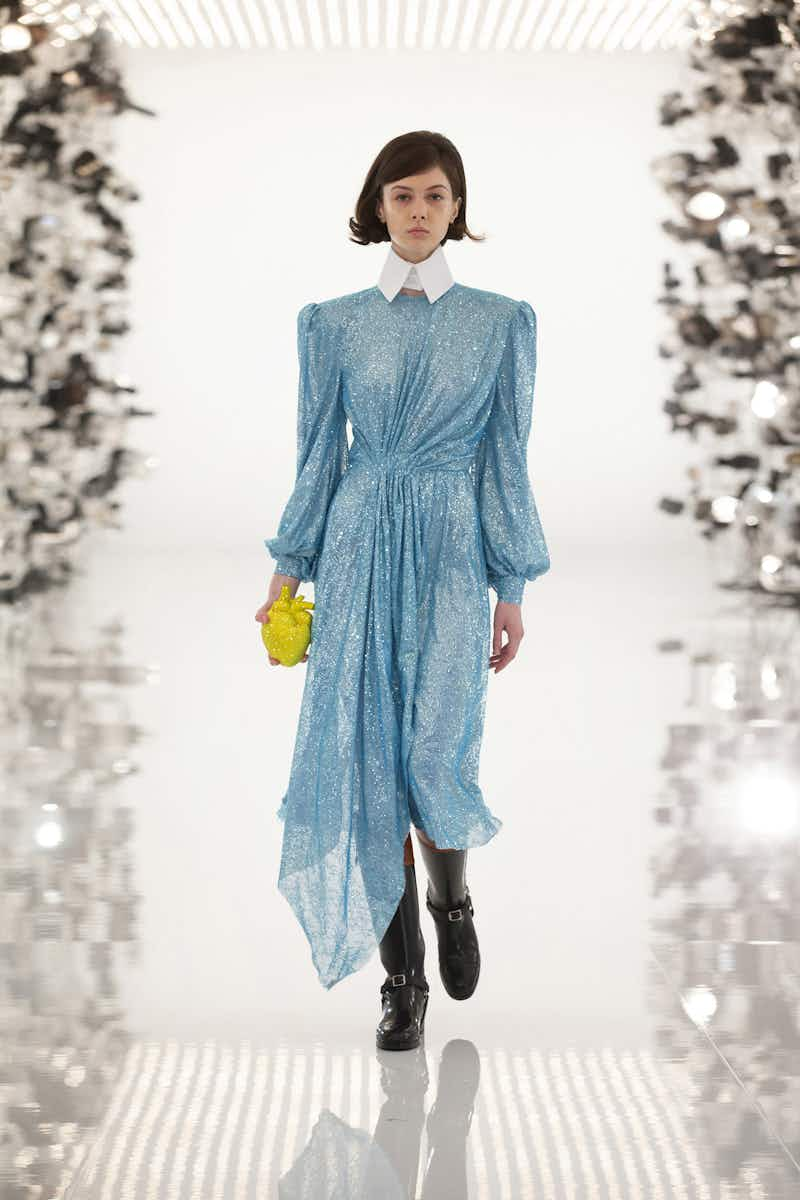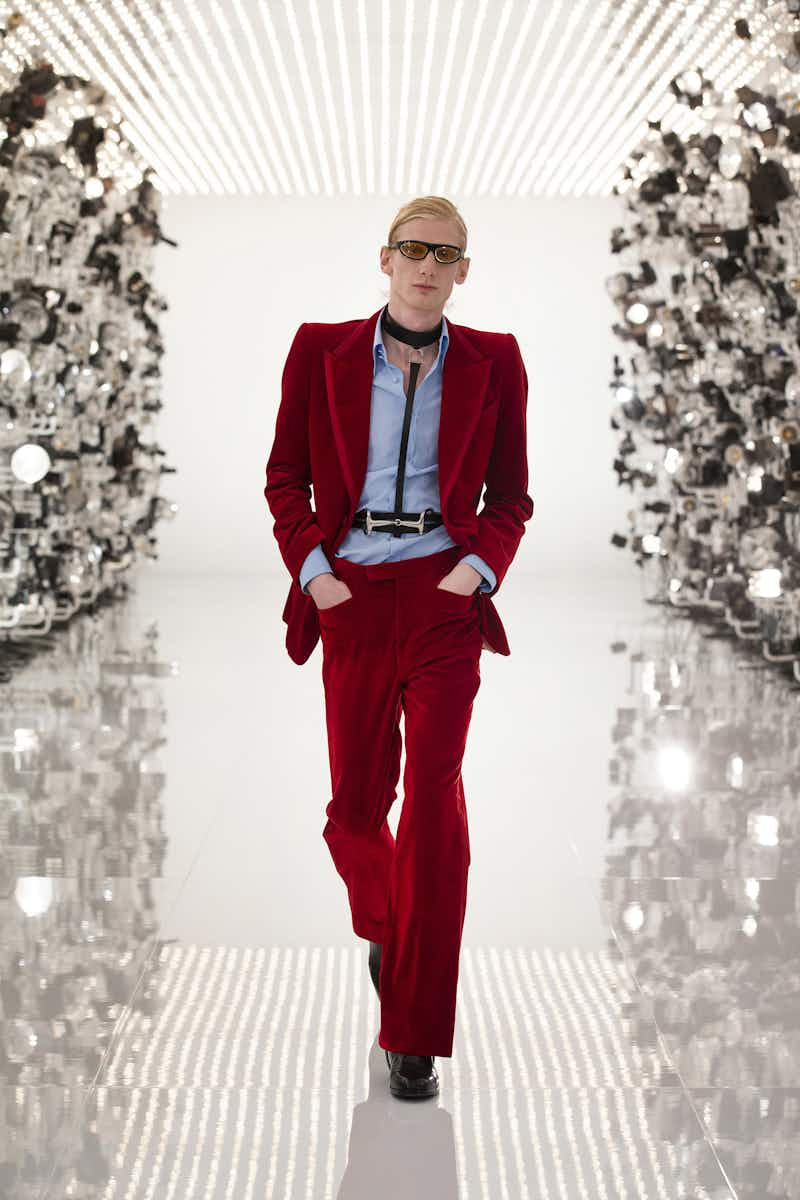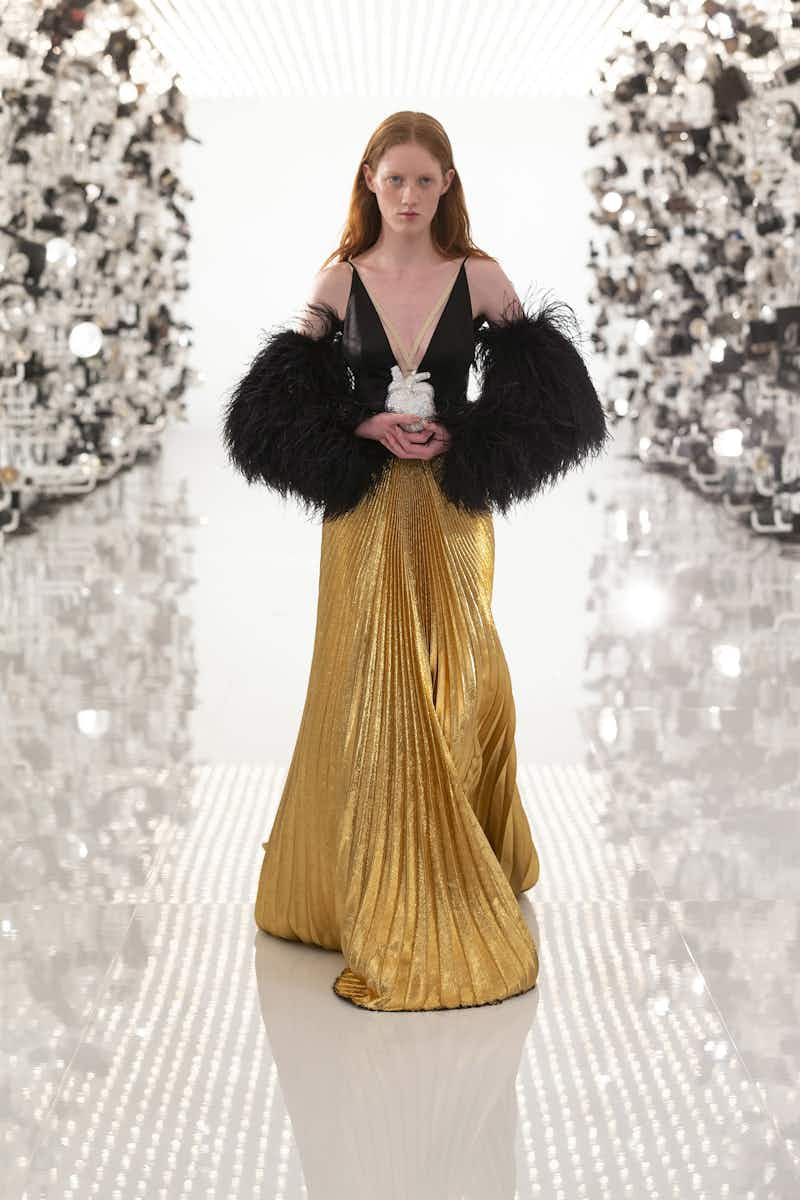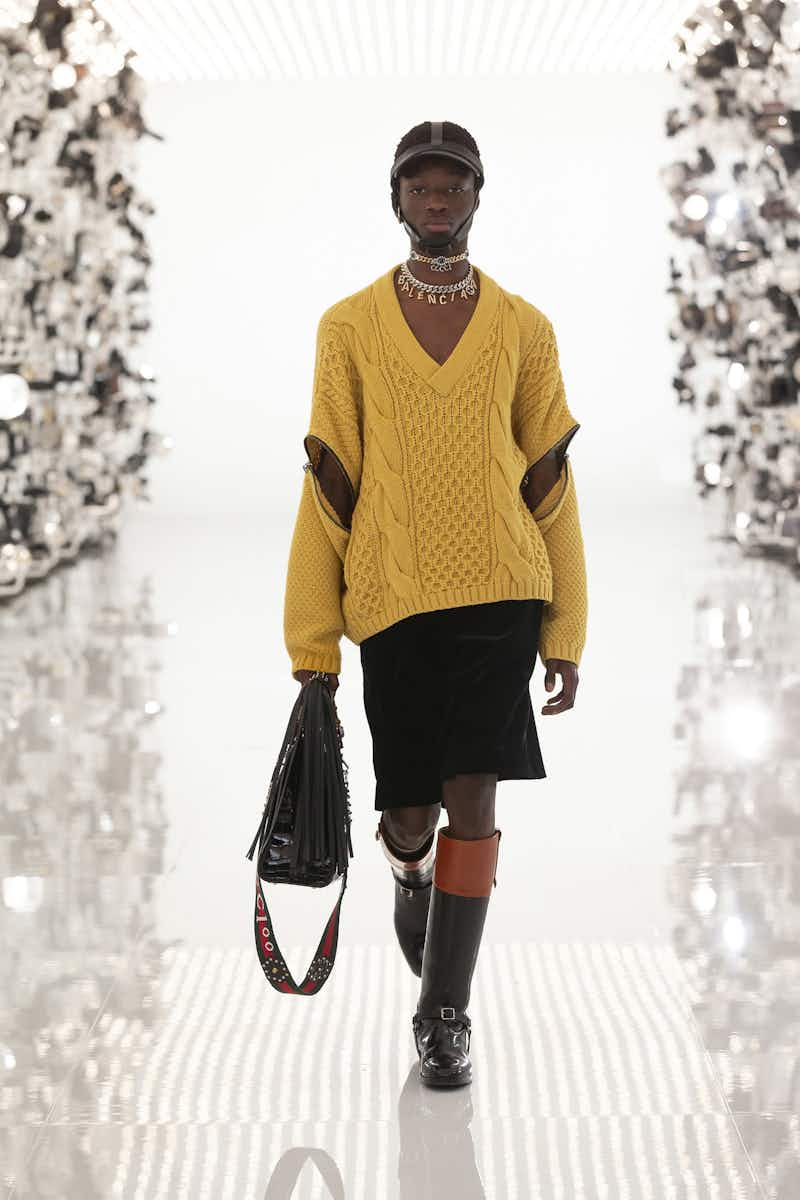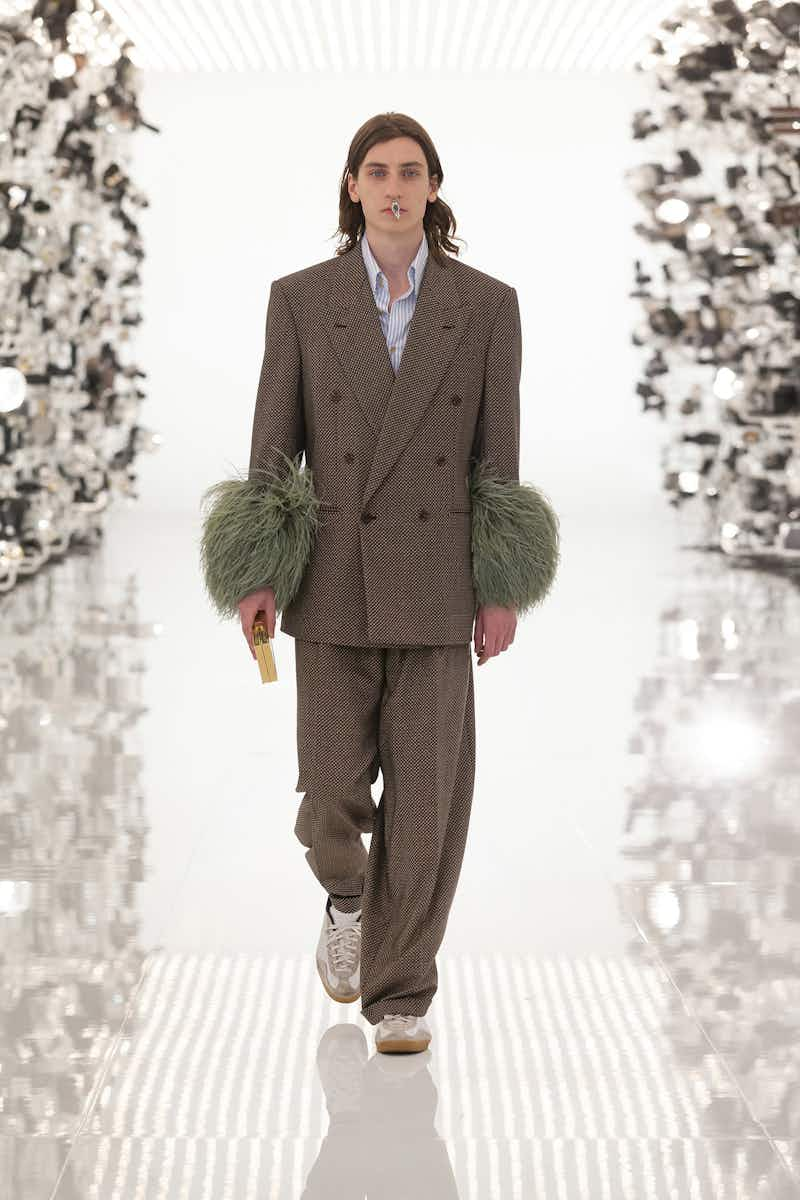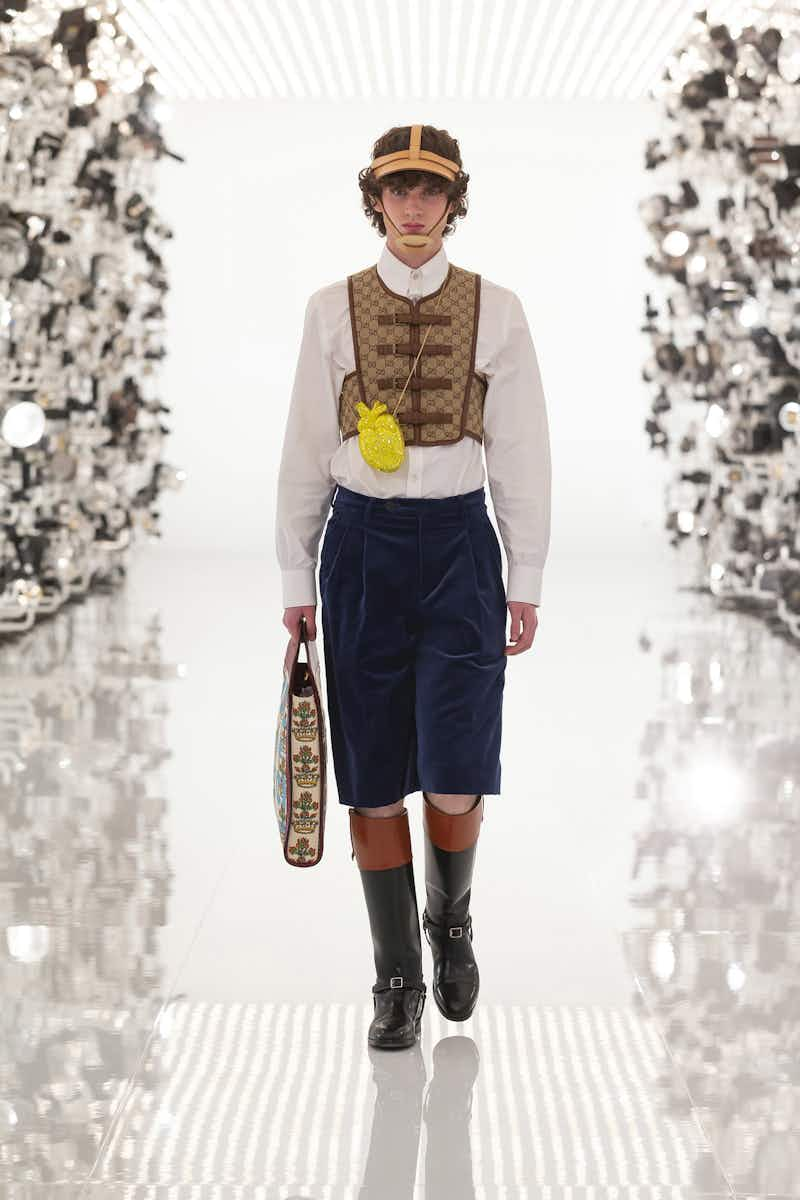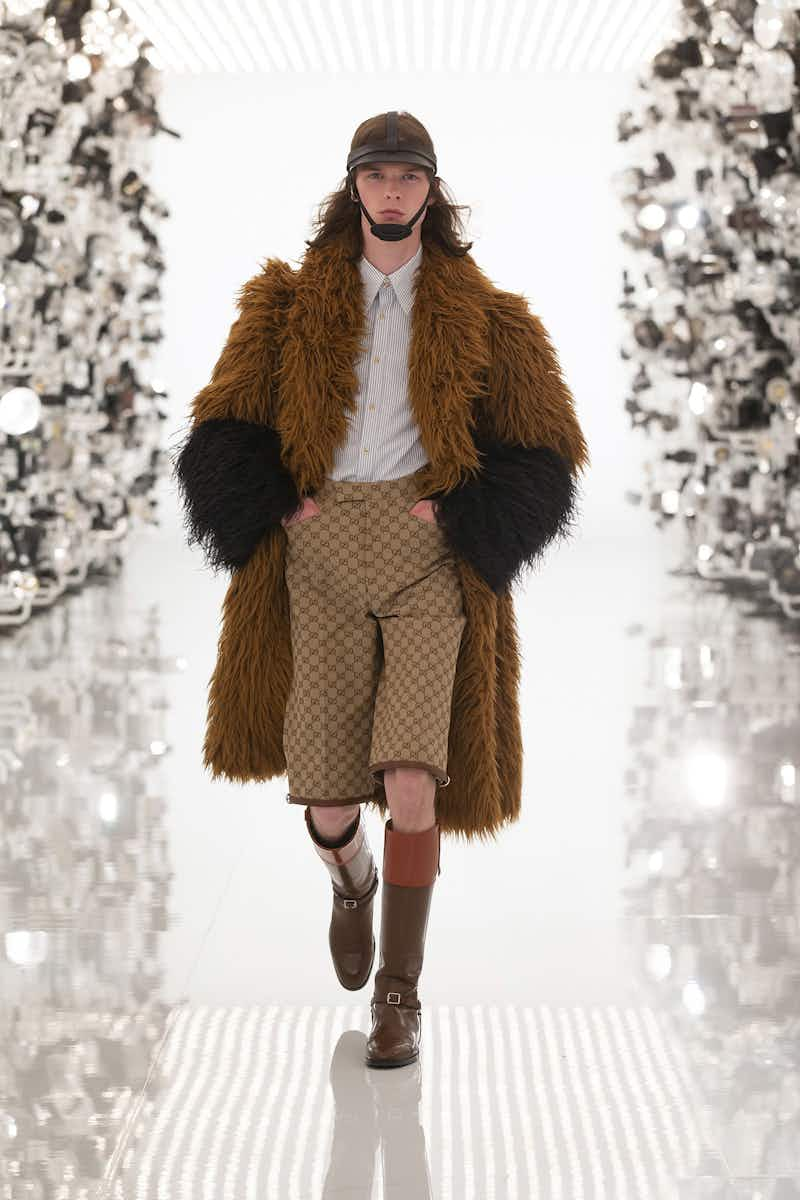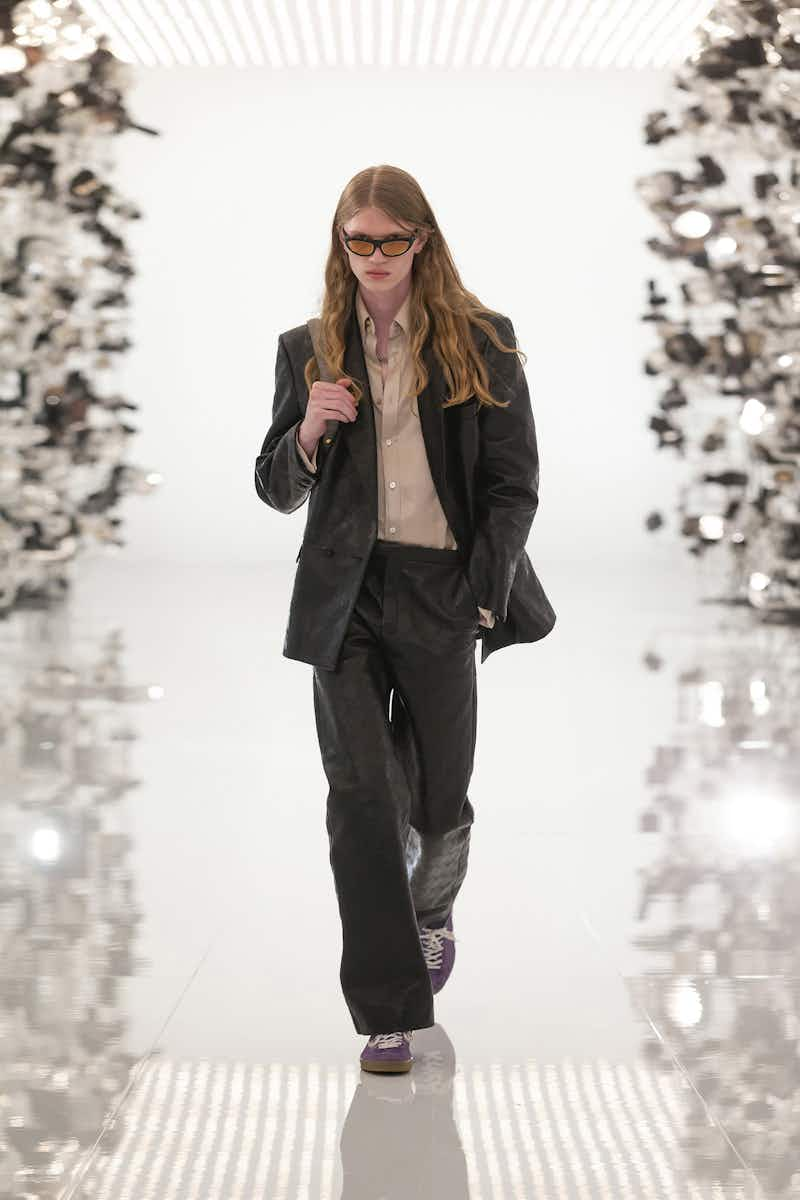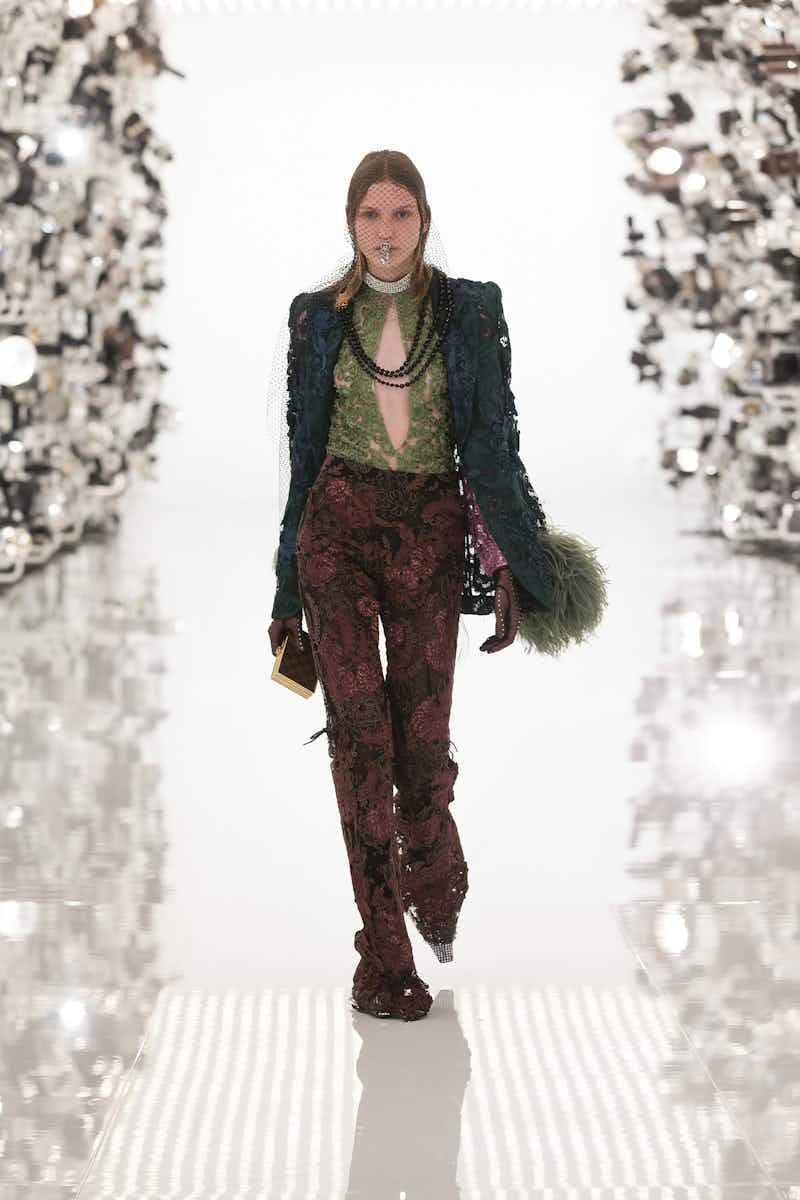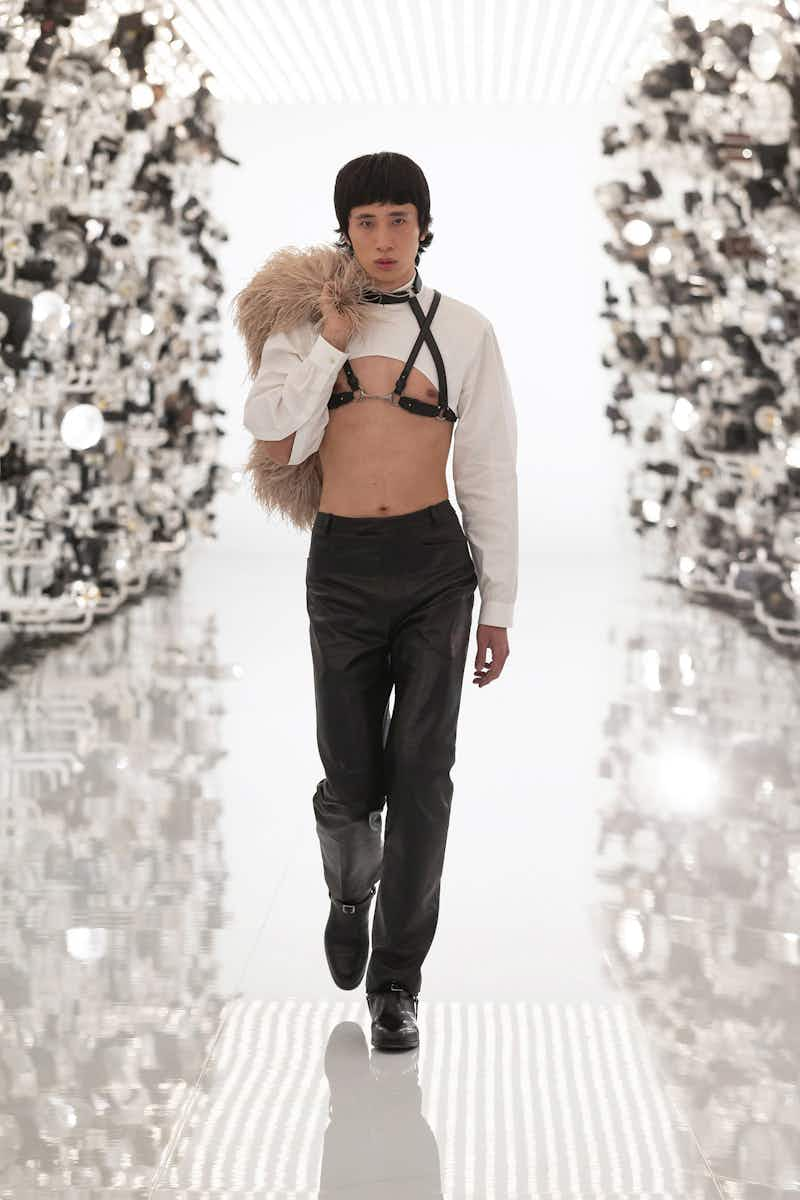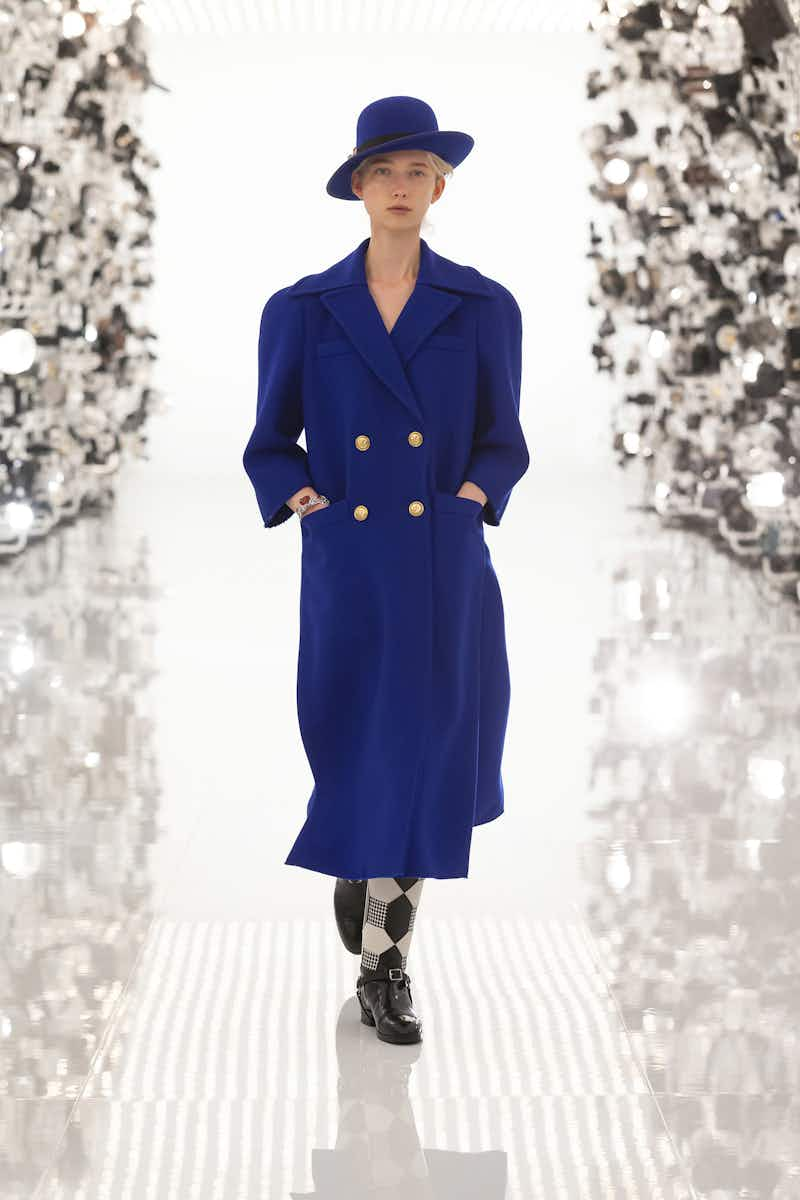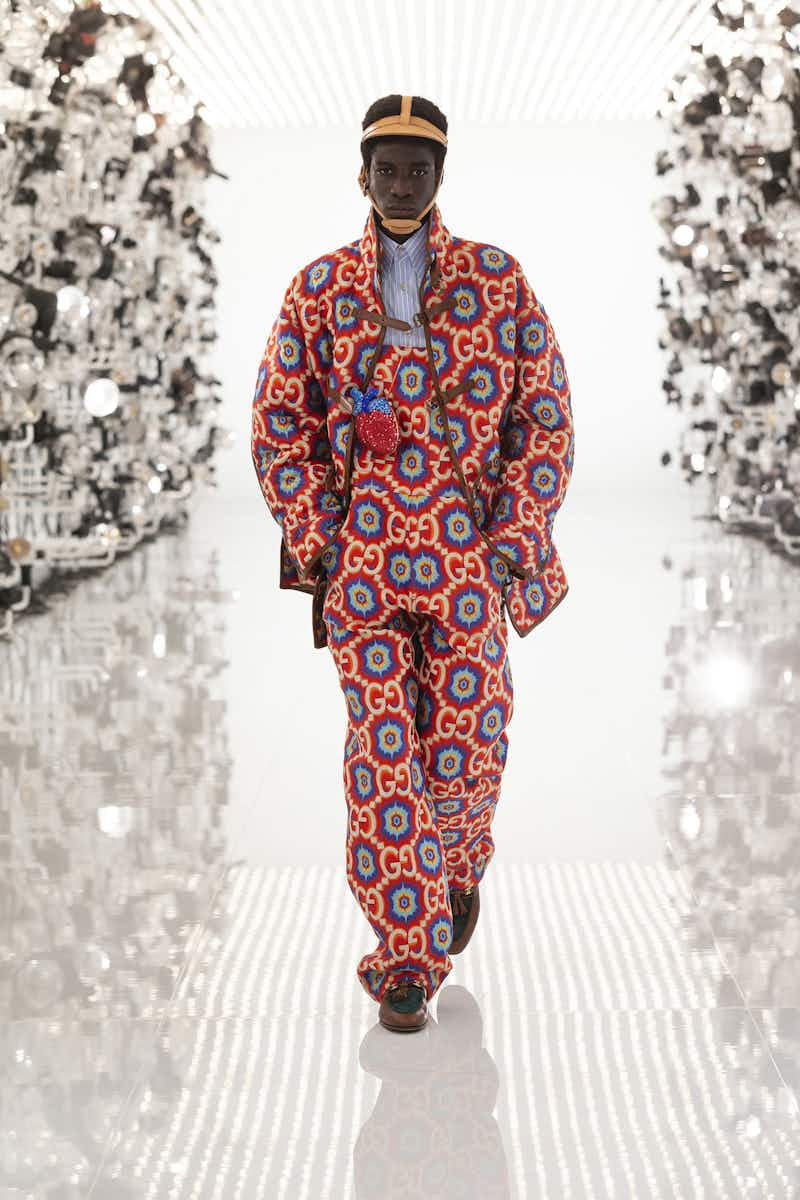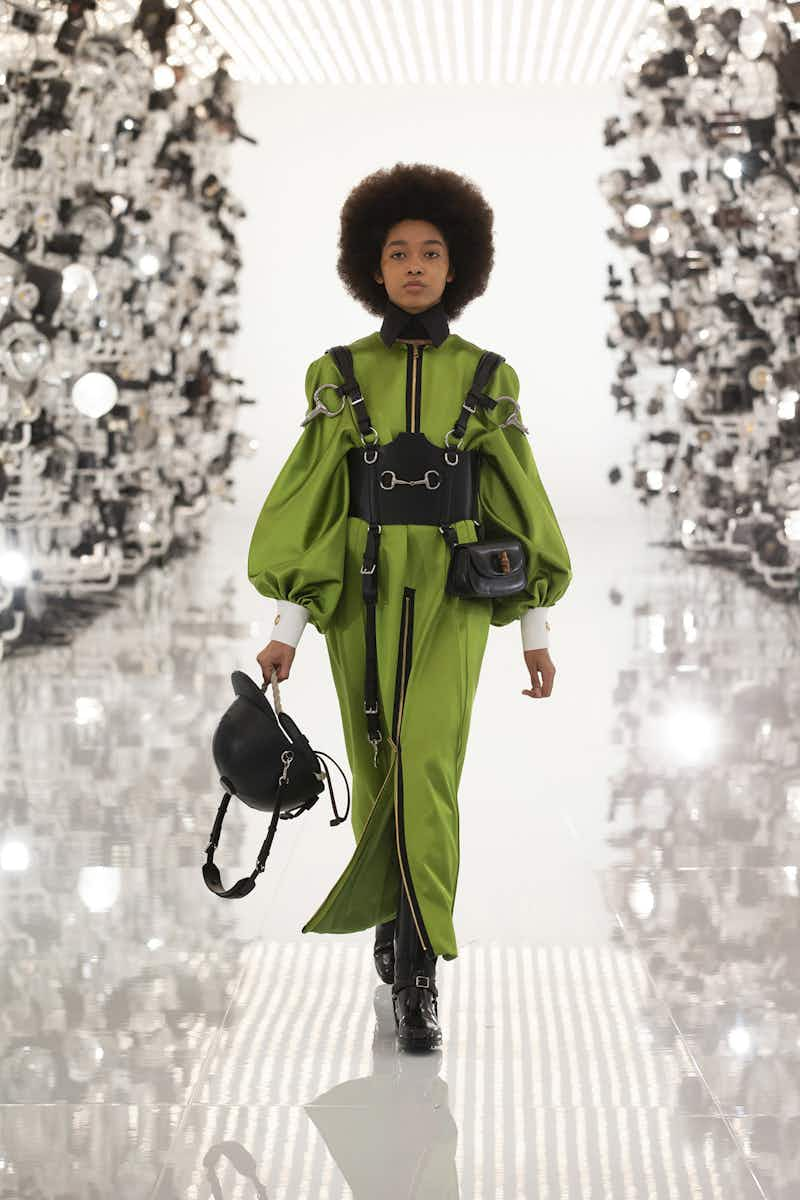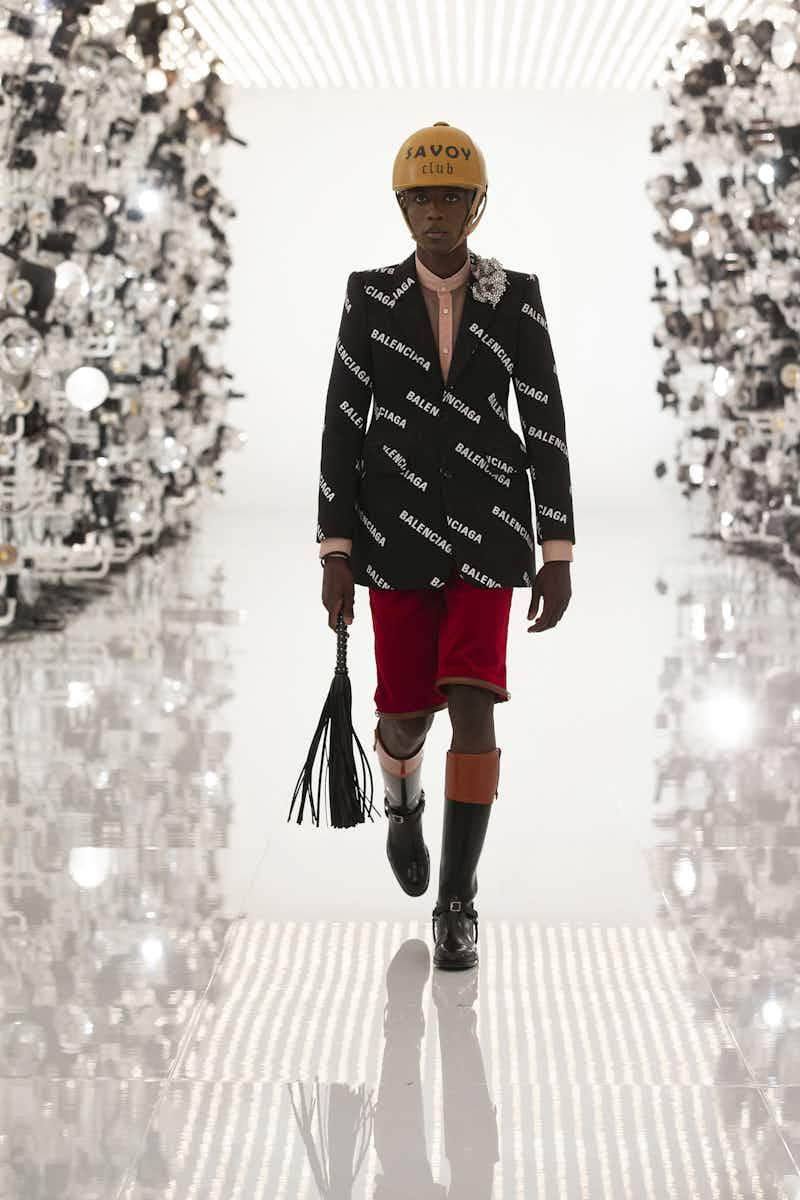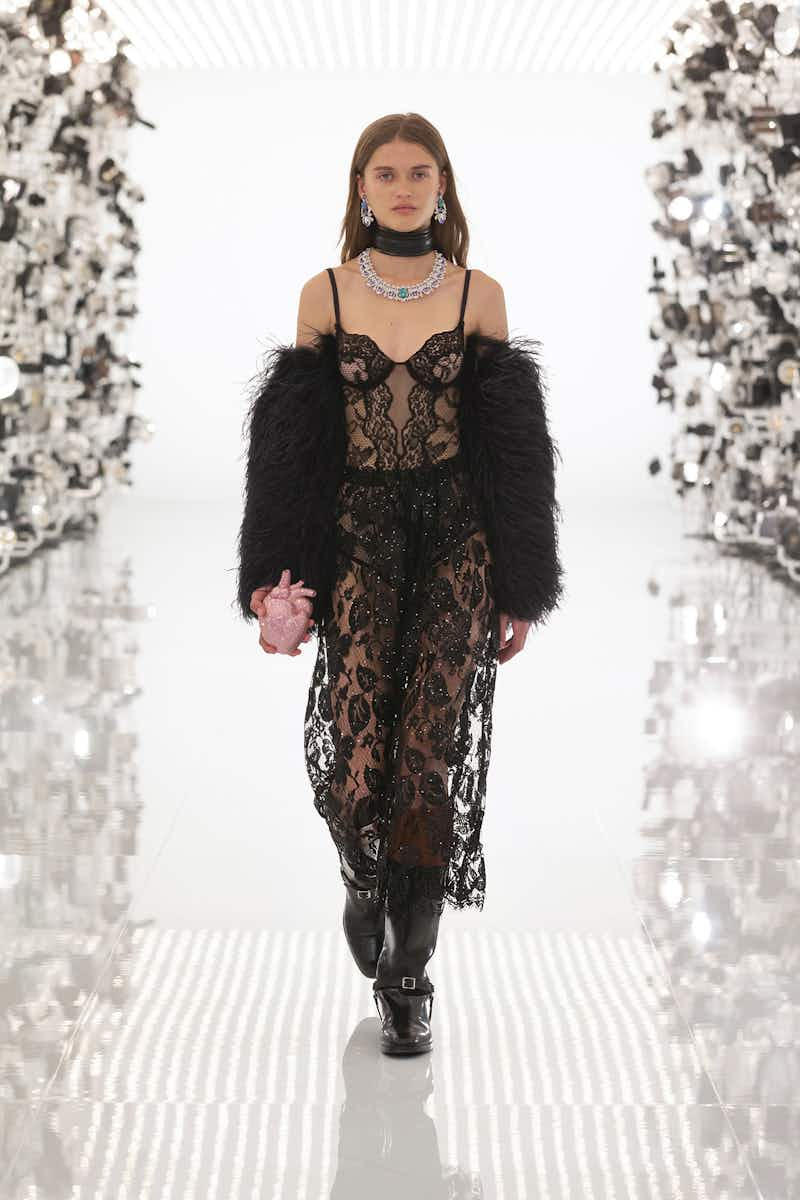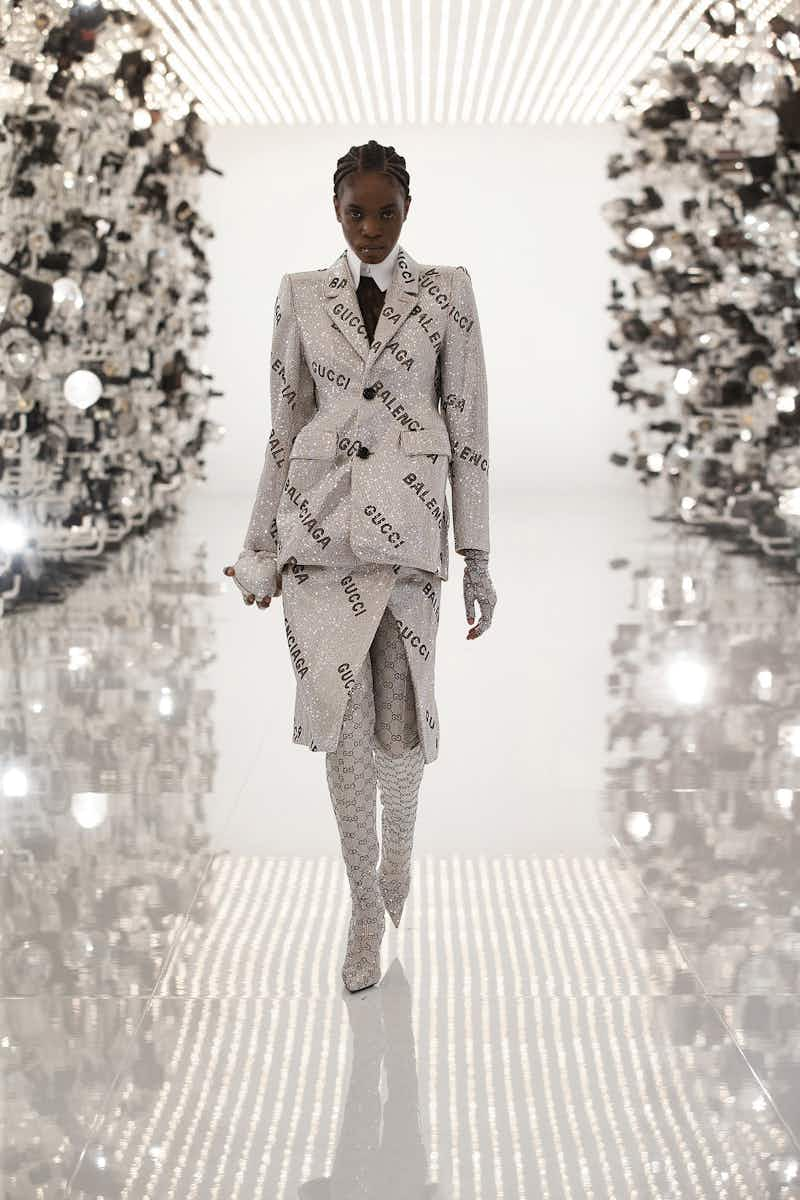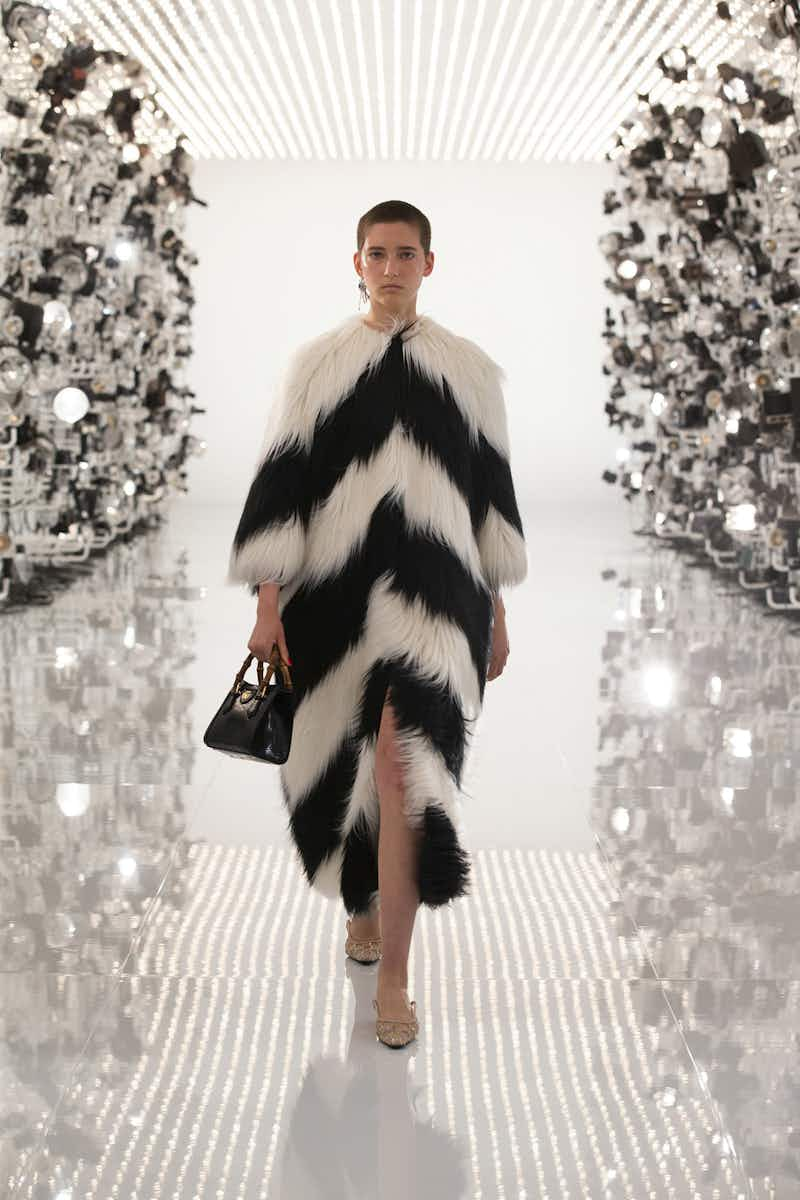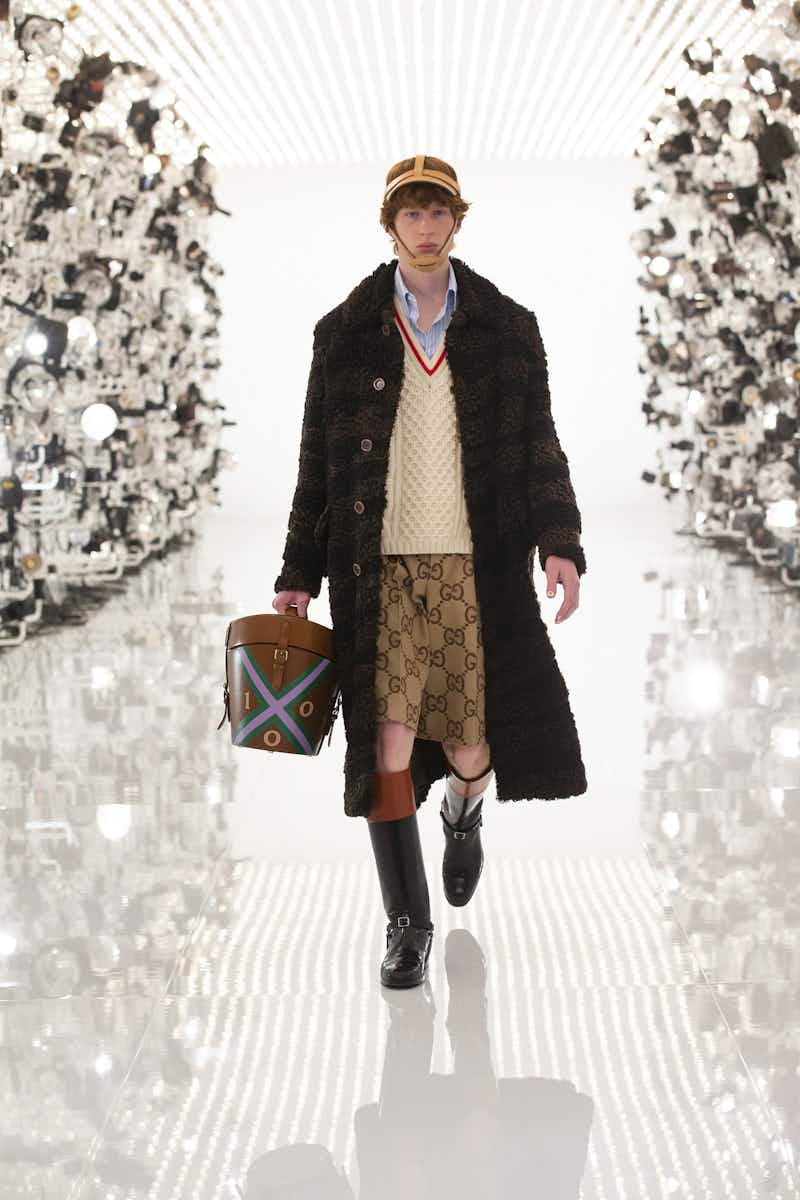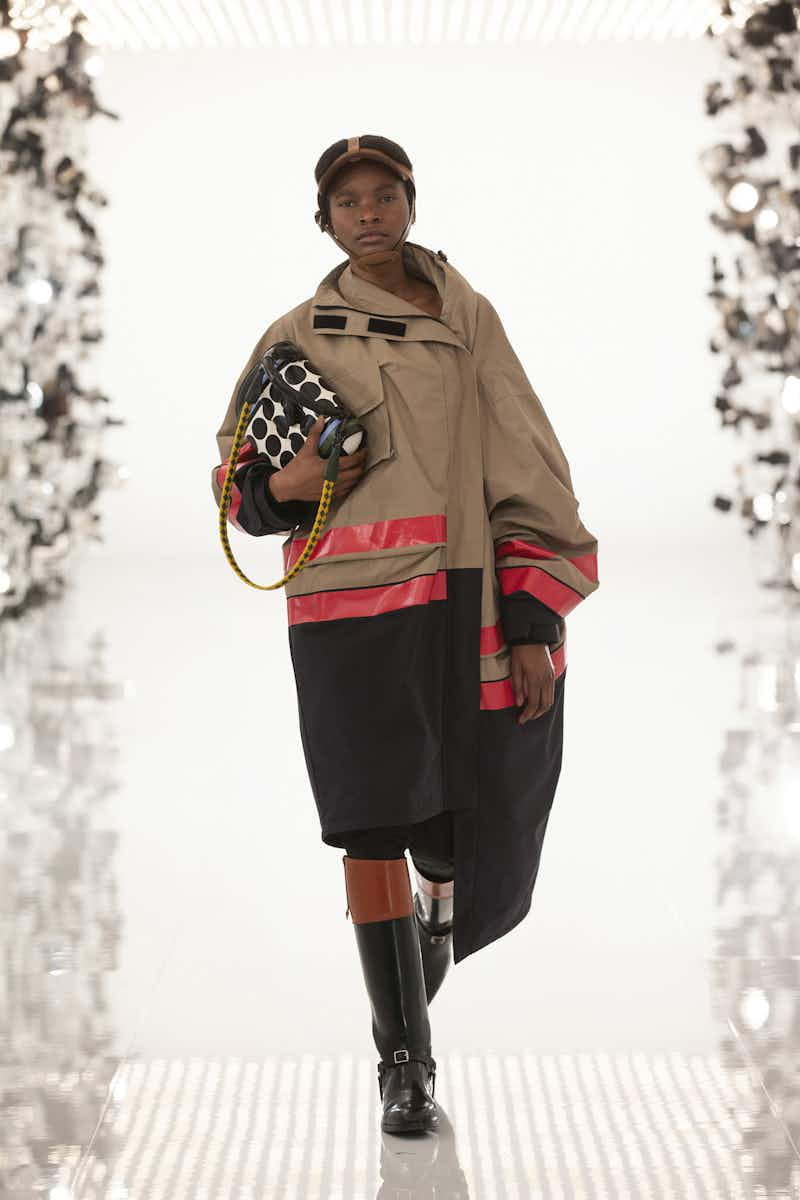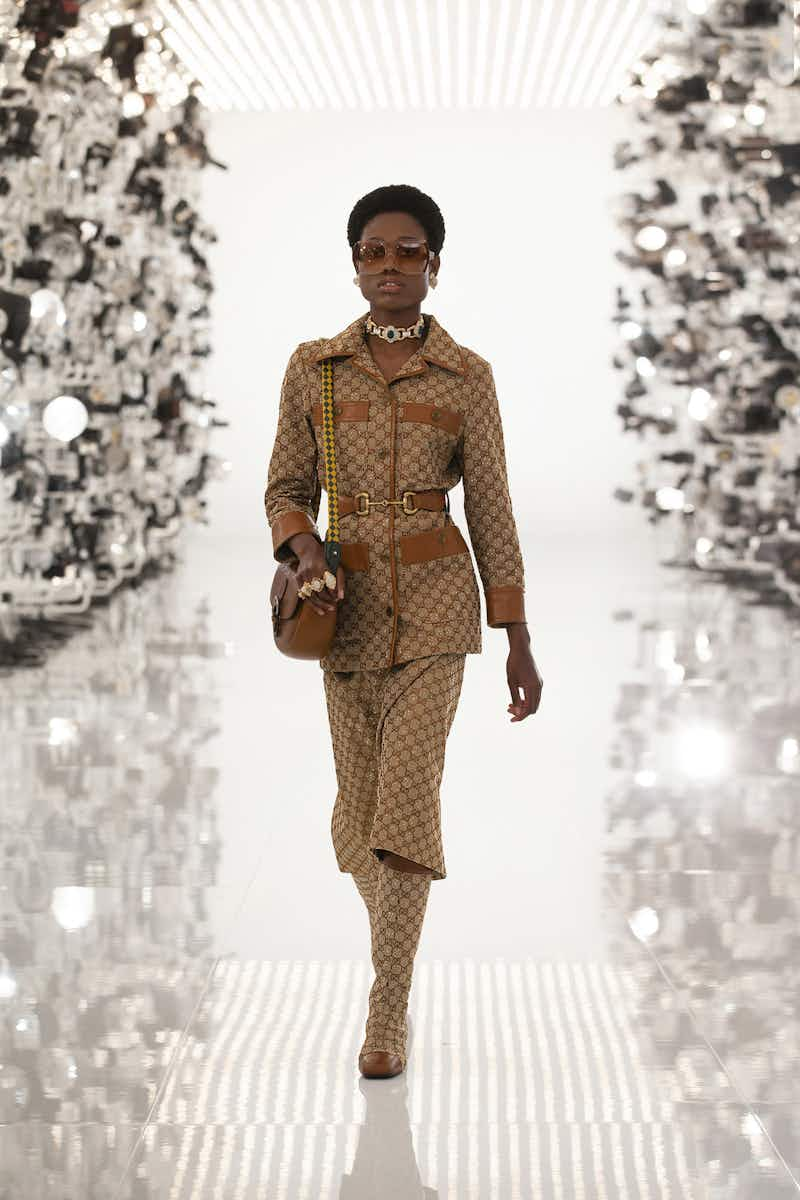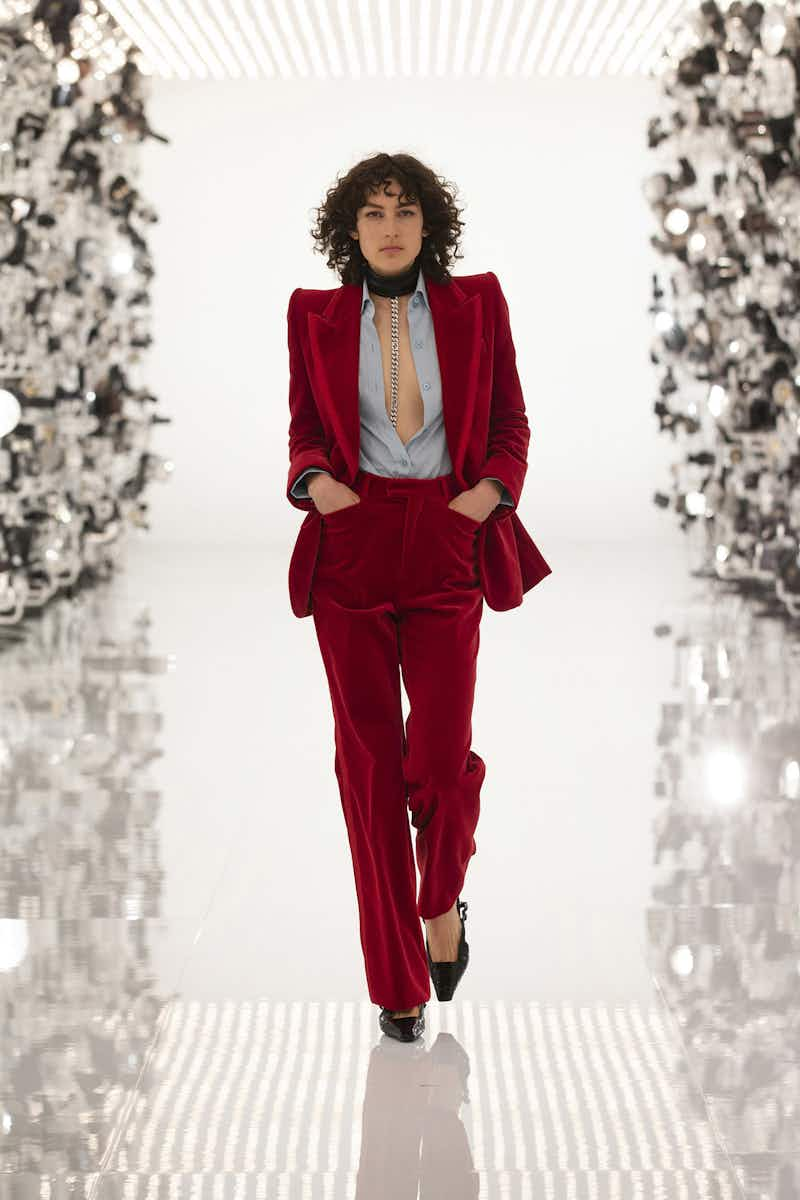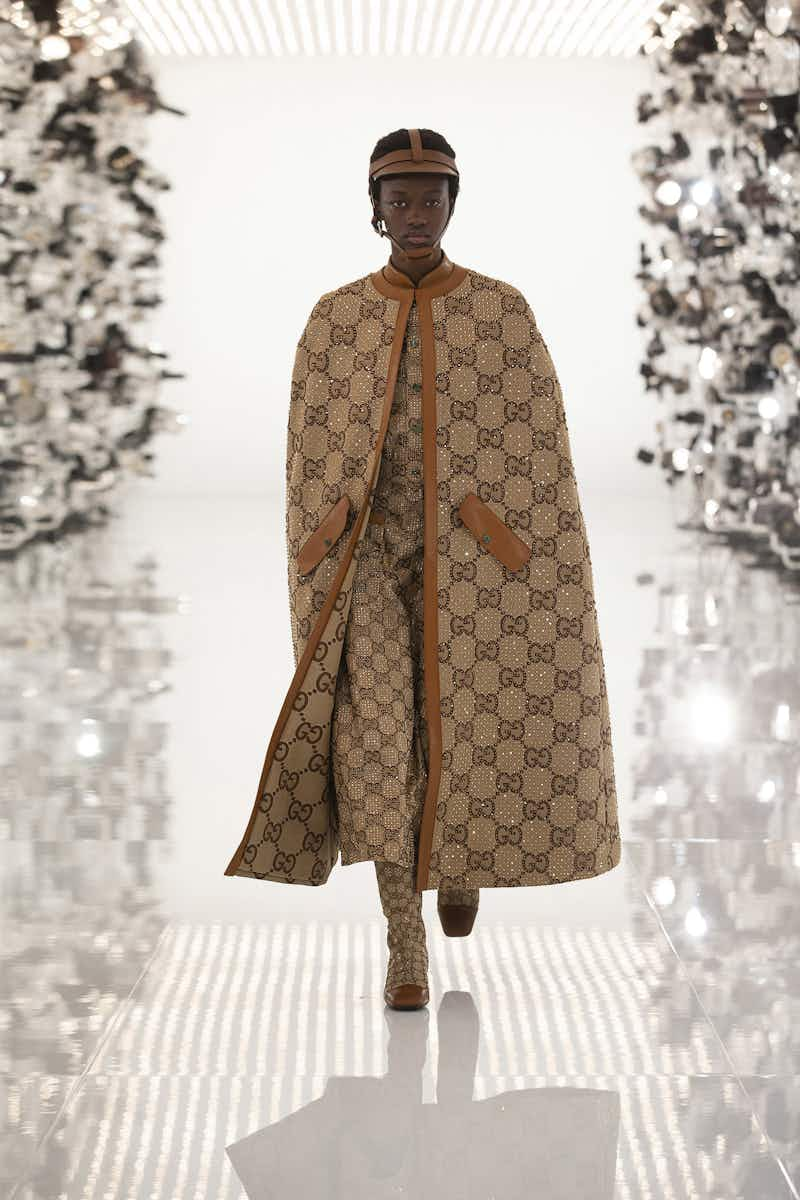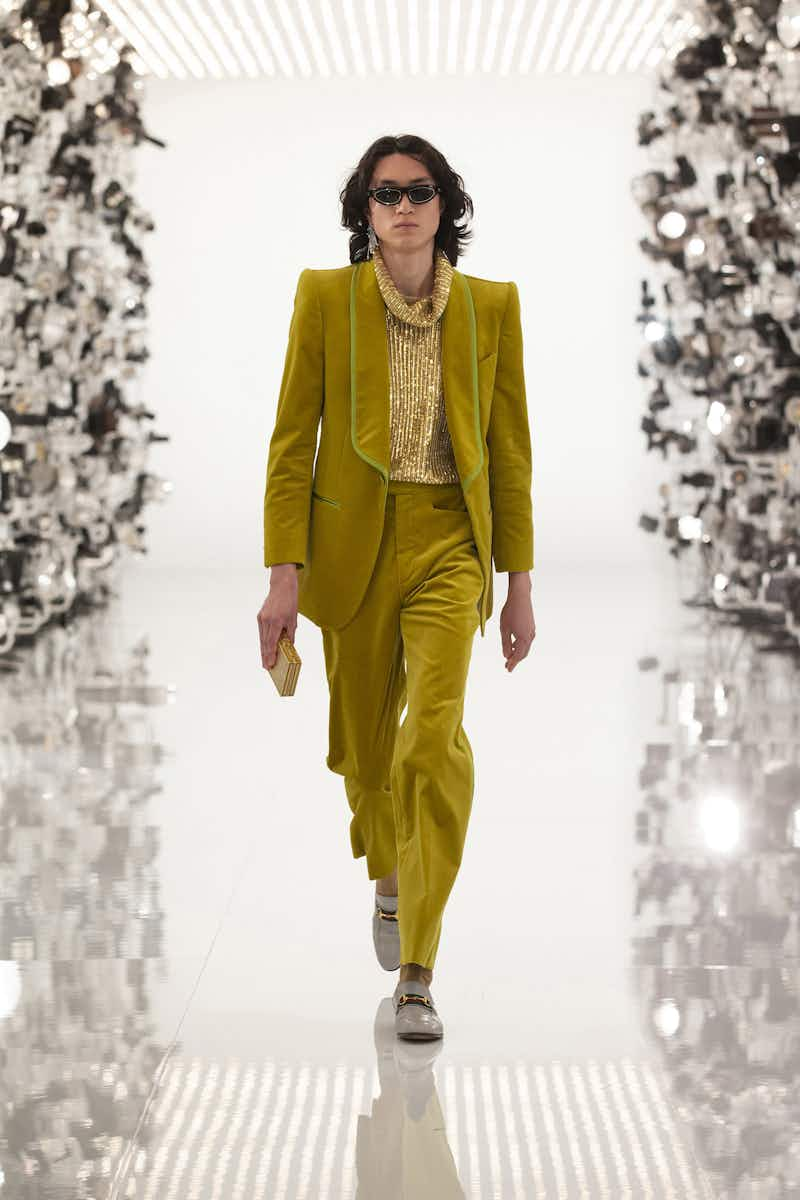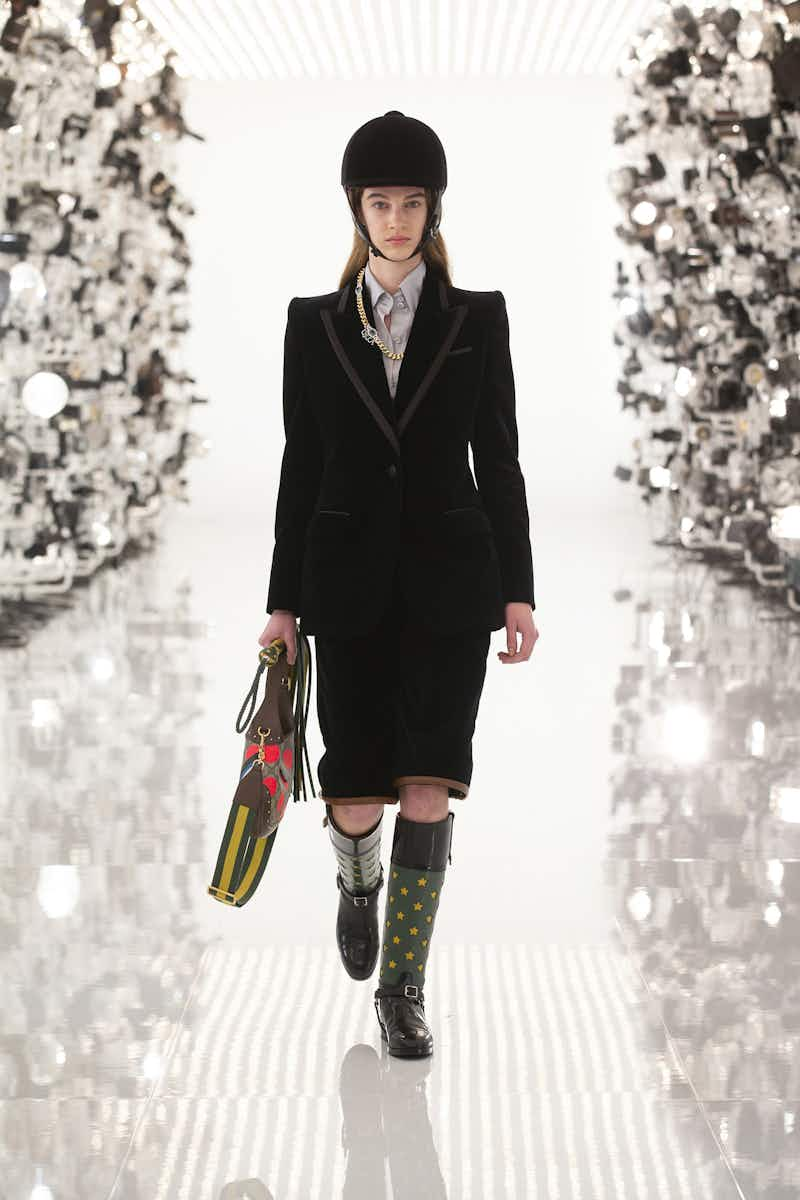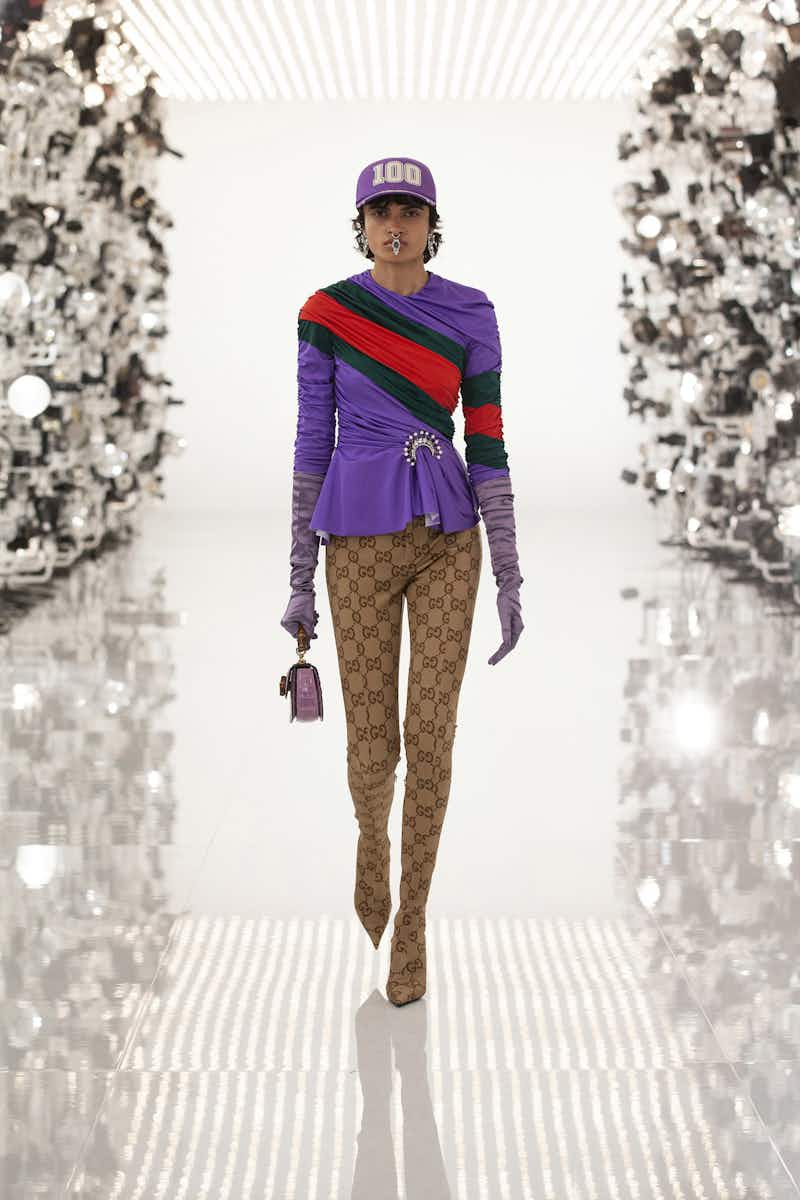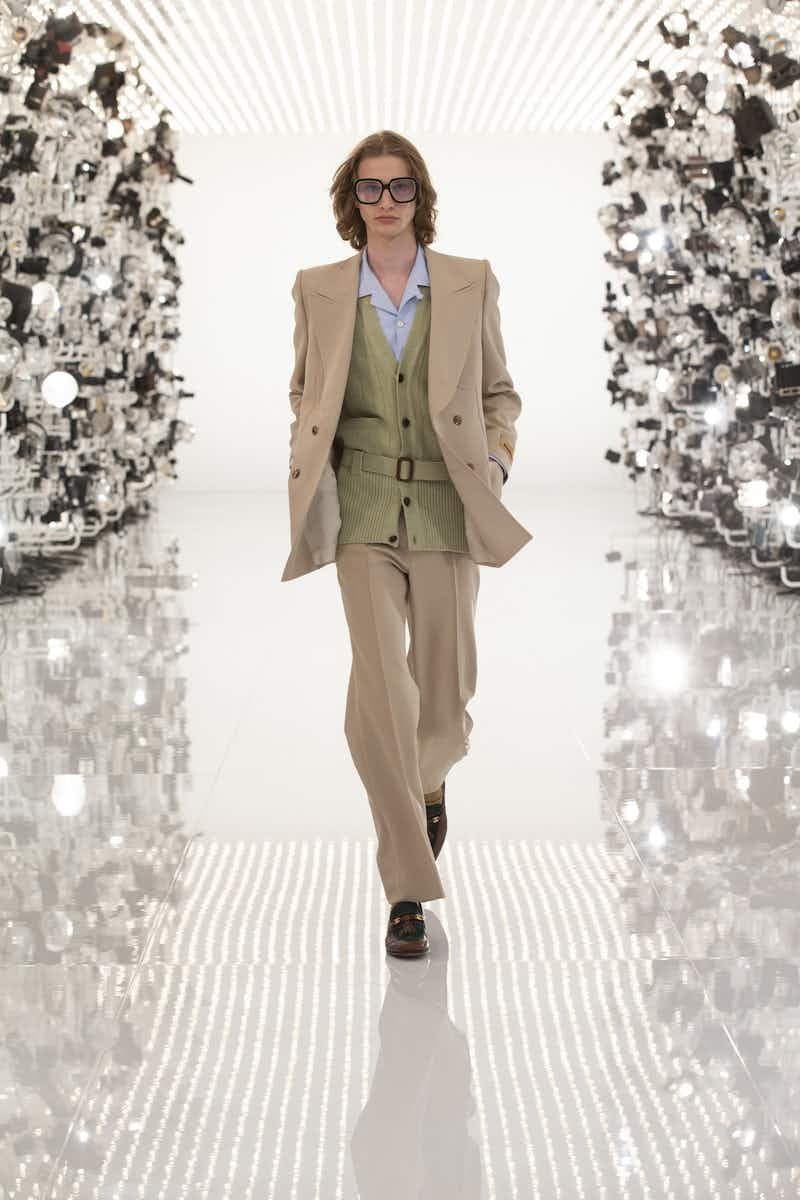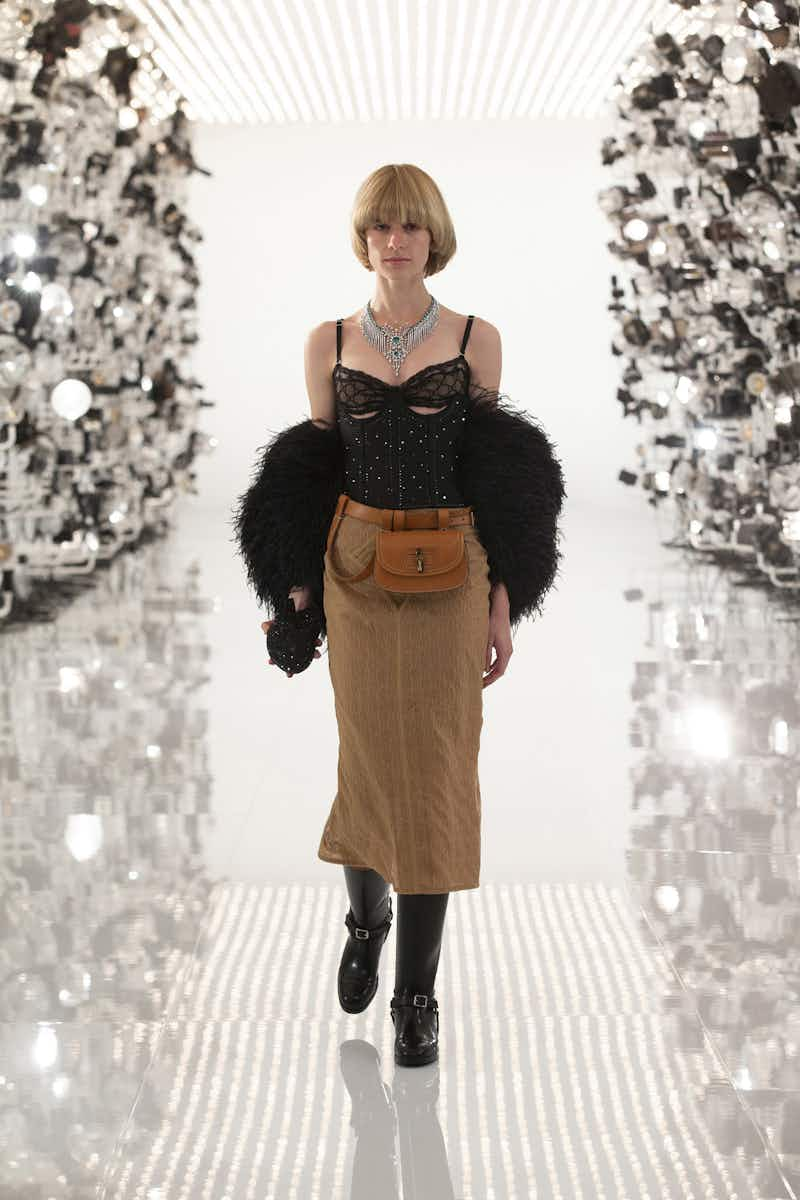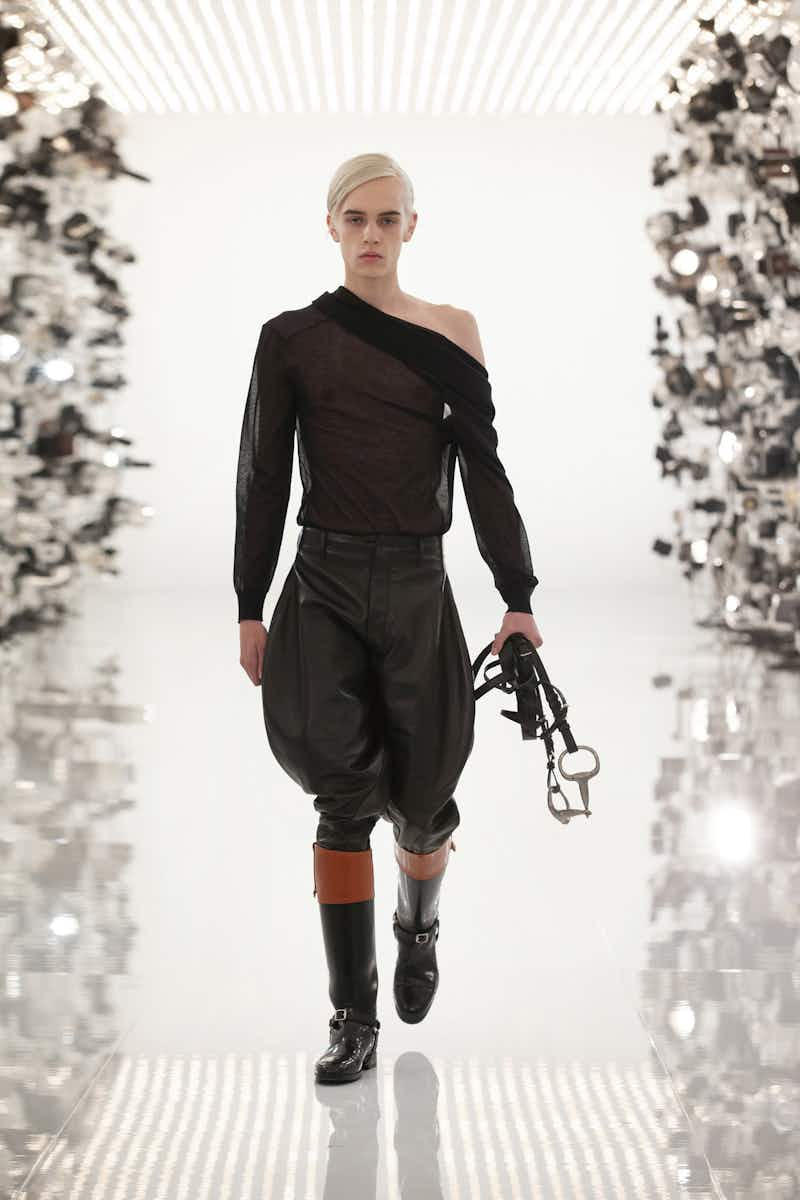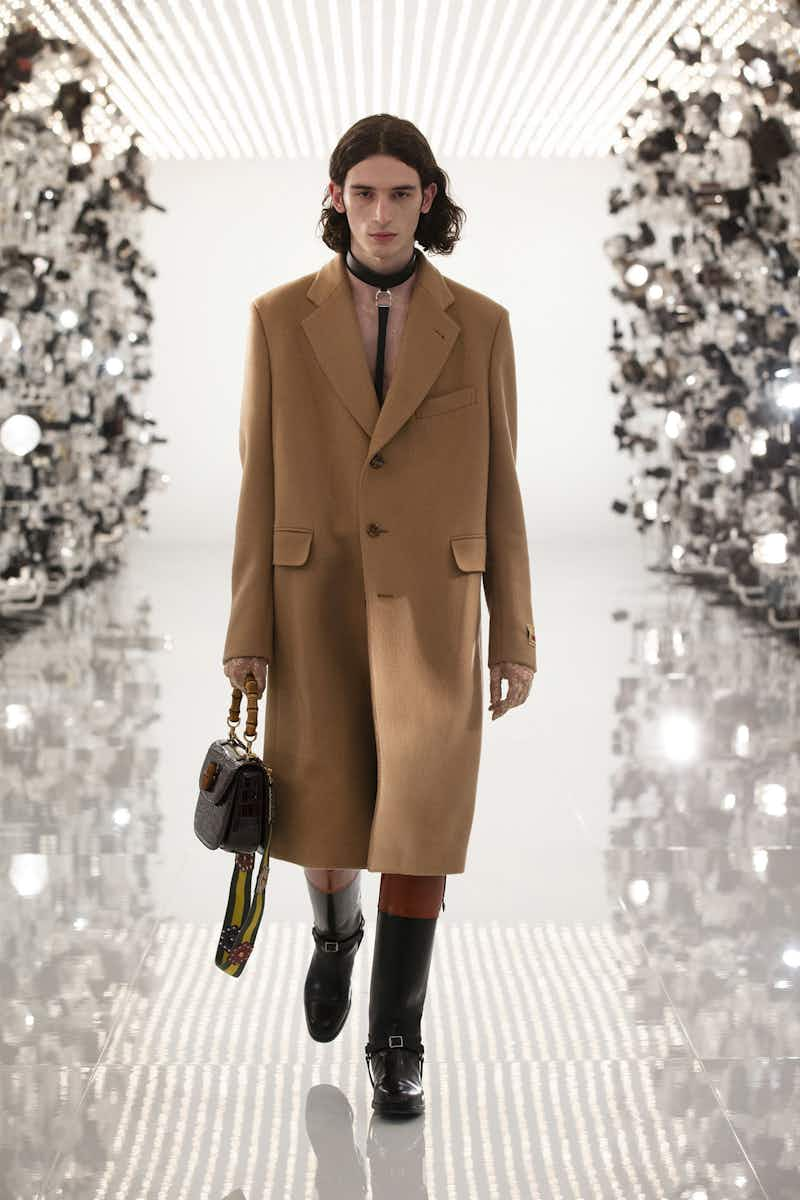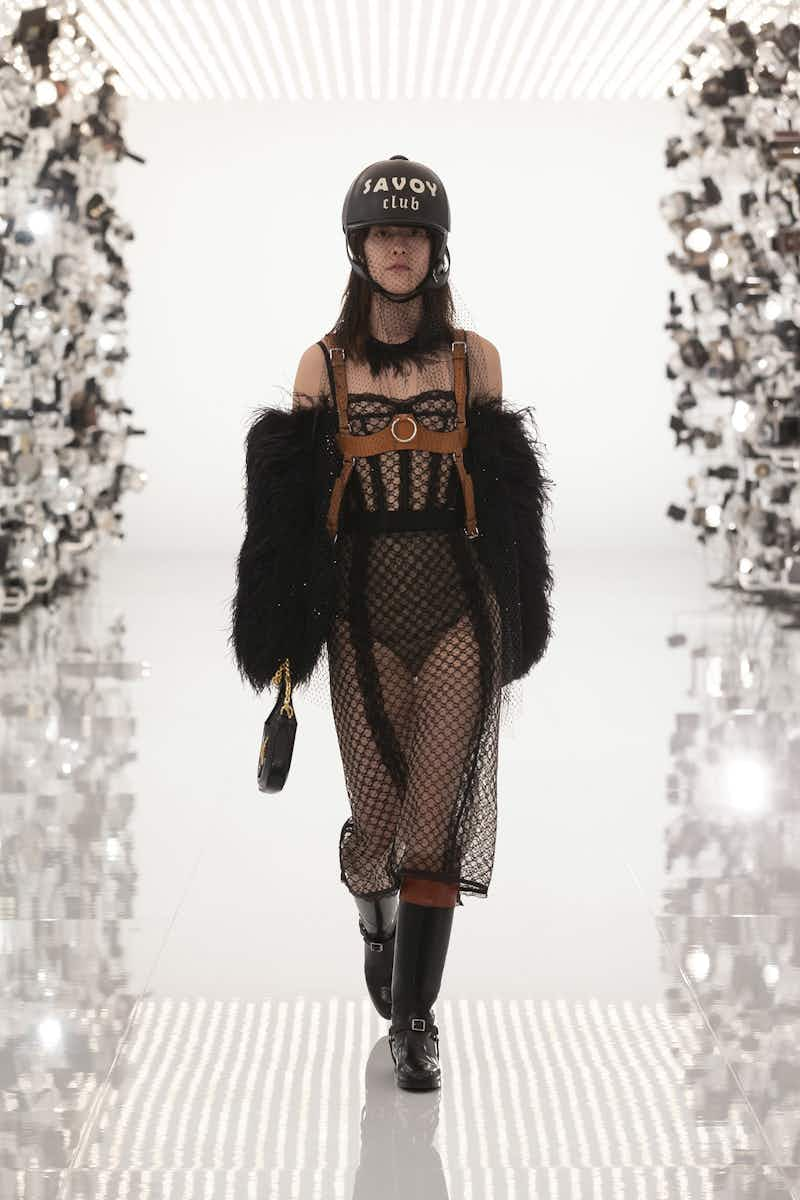 Still, it was the clothes that impressed most. It seems that Gvasalia's influence led Michele to dial back his maximalism ever so slightly, with the result being exquisitely cut boxy tailoring and swishy silk dresses that recalled the radical romance of the latter's early collections at Gucci. Gvasalia's razor-sharp silhouettes were all present and accounted for, while the inclusion of kinkier details like leather harnesses and horsewhips also spoke to the Georgian designer's knack for subversion. Meanwhile, the more logo-heavy pieces are sure to be hypebeast hits come autumn; a particularly dazzling piece was an hourglass jacket lavished in glittering sequins that featured the names of both brands in a diagonal pattern from head to toe.
Set to an exhilarating (and cheekily self-referential) soundtrack that included Lil' Pump's Gucci Gang and Rick Ross and Future's Green Gucci Suit, the immediate effect after watching the show – for this writer, anyway – was a deep craving for a night on the tiles. It's convenient, then, that the collection also marked the 100th anniversary of the founding of the house of Gucci in 1920s Florence. With a shot of sartorial serotonin like this, Michele and Gvasalia have plenty to celebrate.


More like this