Irene Agbontaen's designs celebrate Nigerian culture
The British-Nigerian designer has collaborated with the women working in the dying pits of Surulere and creatives from Lagos to revamp Nike's Black History Month jersey.

There's an undeniable buzz circulating the Lagos fashion scene right now. Someone who knows all too well about the legion of hidden gems bubbling up to the surface is British-Nigerian designer Irene Agbontaen.
The London born designer started up her brand Taller Than Your Average (TTYA) after noticing a gap in the market for tall women back in 2013. Fast-forward to 2019, and TTYA has an impressive slew of clients clamouring to stock up on its latest pieces. Earlier this month, former world No.1 tennis champion Serena Williams uploaded a video of herself sporting a swimsuit spawned from a collaborative effort between Agbontaen and Anglo-Danish designer, Sian. While another surreal moment in Agbontaen's life took place hot on the heels of Lagos Fashion Week last season. ​"I was able to use my own Ankara print which was a part of an outfit Beyonce bought straight from the runway," she explains.
Nurturing aspiring creatives isn't a task that Agbontaen takes lightly. She launched TTYA Talks in 2015 and has since run a series of panel talks – dedicated to women in the arts – tapping into a plethora of fields, while advocating self-expression, growth and networking.
Agbontaen's latest venture with Nike, revamping their Black History Month jersey, is very much grounded by her Nigerian roots. The designer started travelling back and forth between the UK and Lagos six years ago ("[I first went] for my grandad's 90th birthday and Grace [Ladoja] invited me to a festival that Skepta was doing called NATIVELAND") allowing her to survey the progressive art scene. For the partnership, Agbontaen enlisted an all-Nigerian crew, including cult street style photographer Stephen Tayo and Roderick ​"Deeds Art" Ejuetami, a photographer submerged in Lagos' alternative youth culture scene.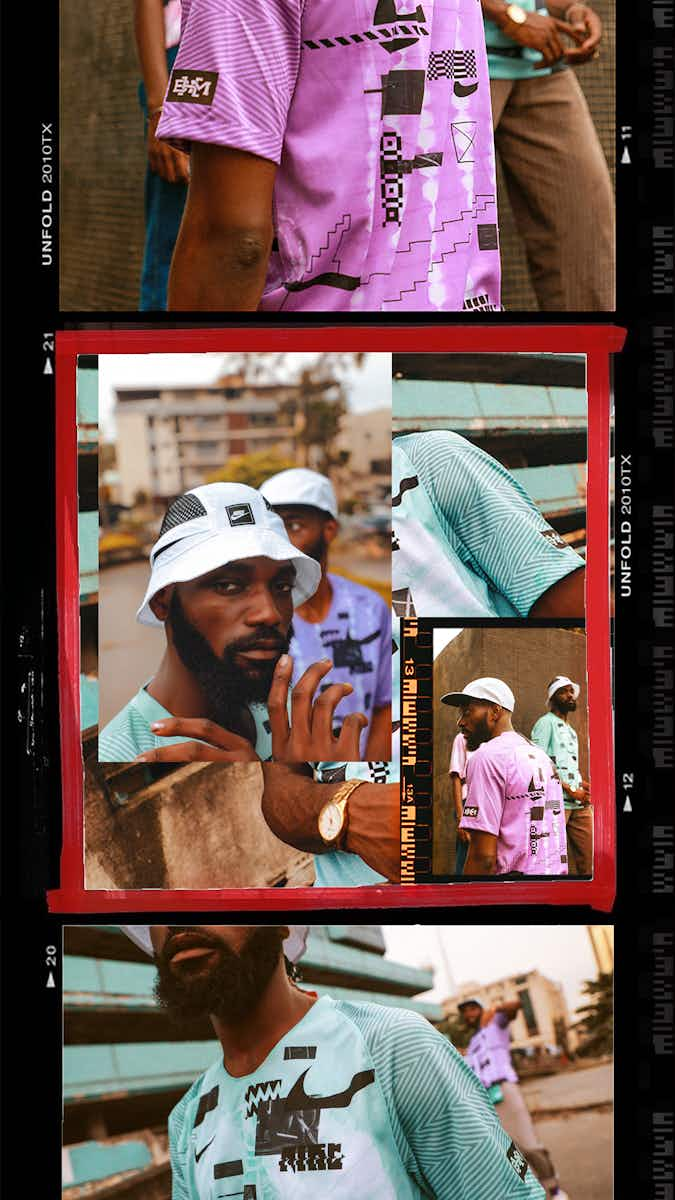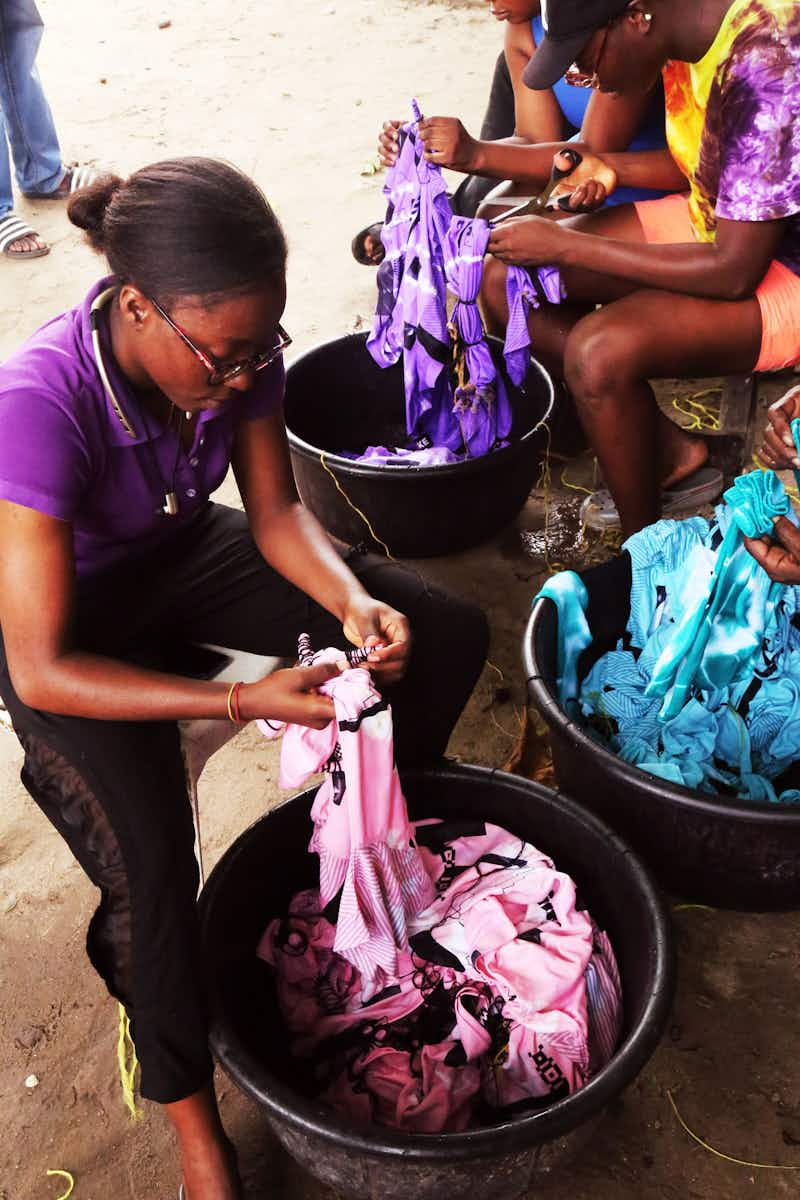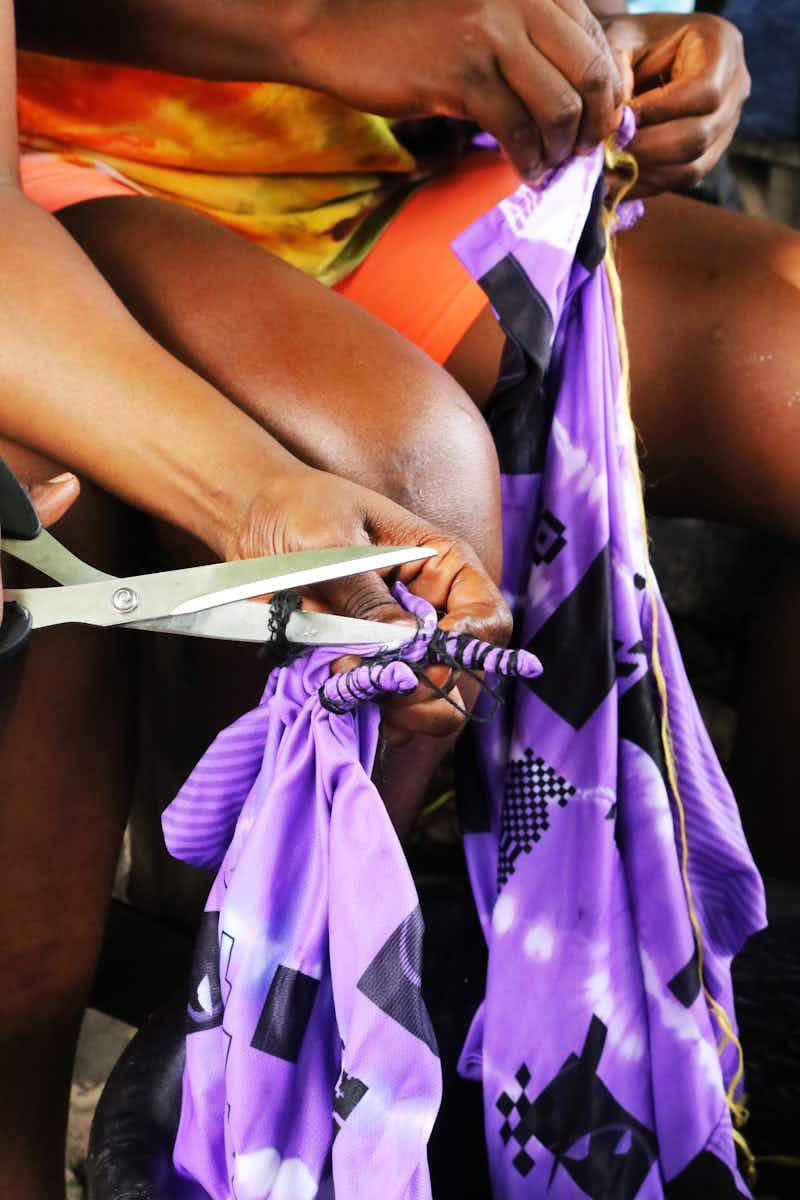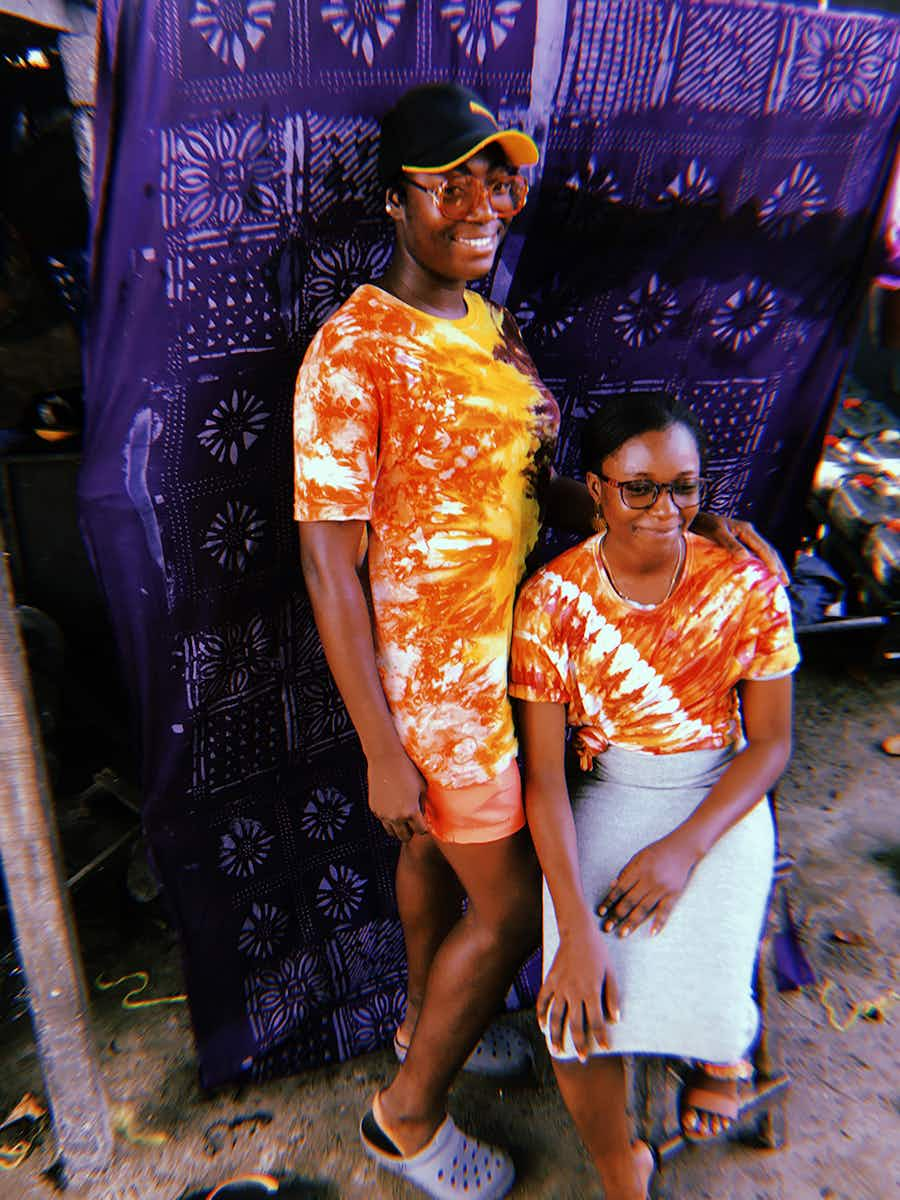 During her time in Nigeria, Agbontaen forged a close bond with two young women – Oluwadamilola Johnson and Bejide Omolola – in the dying pits of Surulere, Lagos. They worked on Agbontaen's first show in Lagos and the rest is history. ​"We tested some Air Forces with Nike which we dyed for the show," says Agbontaen. ​"Whenever I go back I always work with them on customised items."
Adire – a Yoruba phrase meaning tie and dye – is a wax-resistant method commonly used by the people of Egbaland in Ogun State. This technique was applied to the branded purple, pink and turquoise jerseys and socks that feature in Agbontaen's Nike capsule.
Oluwadamilola and Bejide's excitement played an integral part in Agbontaen's passion for the project. ​"They're just young girls that love trying something new, it reminded me of my journey starting TTYA," she recalls. The misogyny attached to the dying pits meant the women often faced some adversity. ​"It was upsetting for the girls because the men felt as though they should have been doing it, not them, so it was important for me to push to have the women do it," she continues. ​"I didn't want to go to Nigeria and not credit them, which is why they're at the forefront. Ideally, the next step would be for them to do a live workshop in the UK to teach British born Nigerians the technique."
Those at the helm of London's artistic scene headed to Nike's 1948 space in Shoreditch last weekend to preview the incredible work of these women. Images of the jerseys were proudly exhibited in the space in which Agbontaen hosted a panel discussion unashamedly celebrating African culture.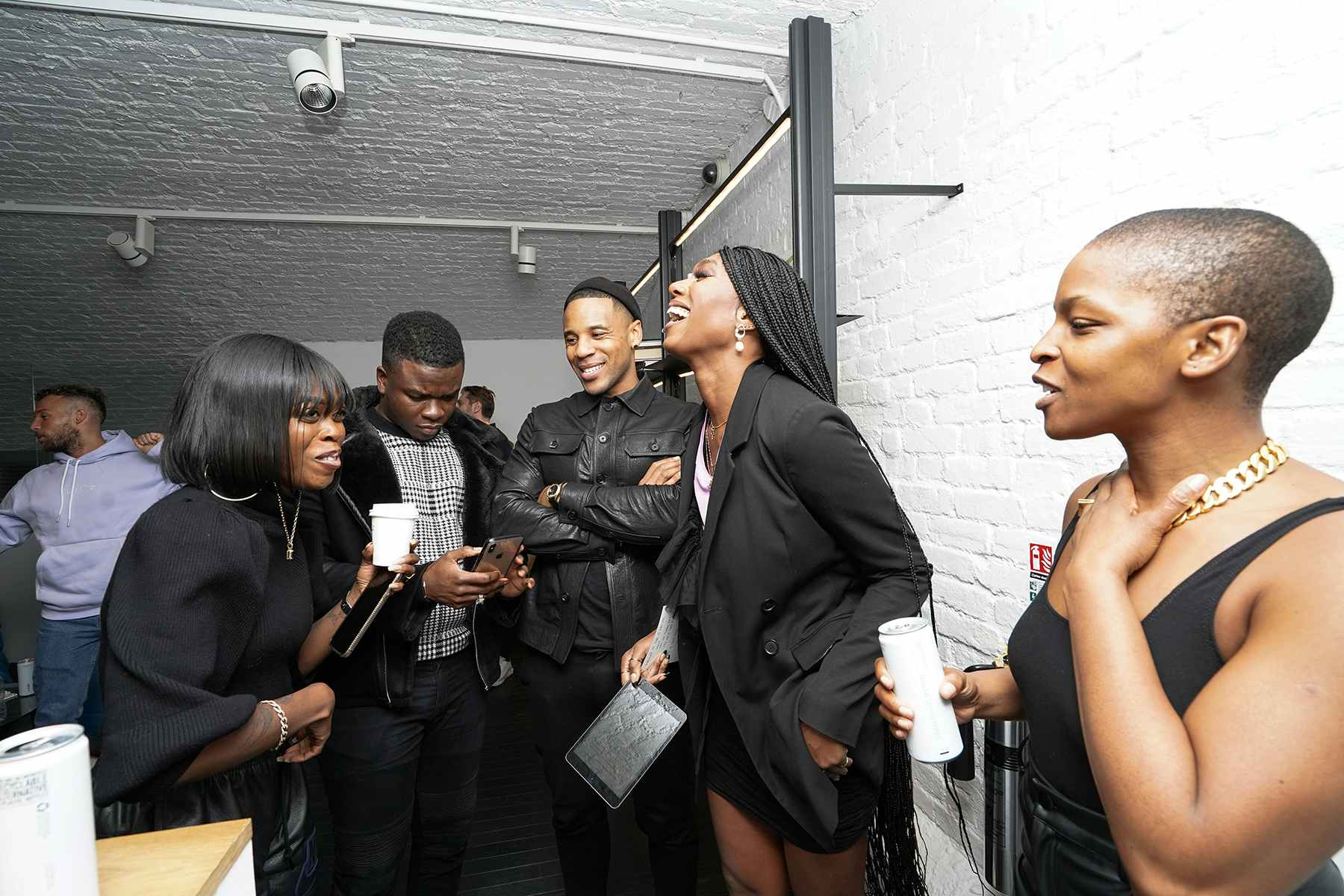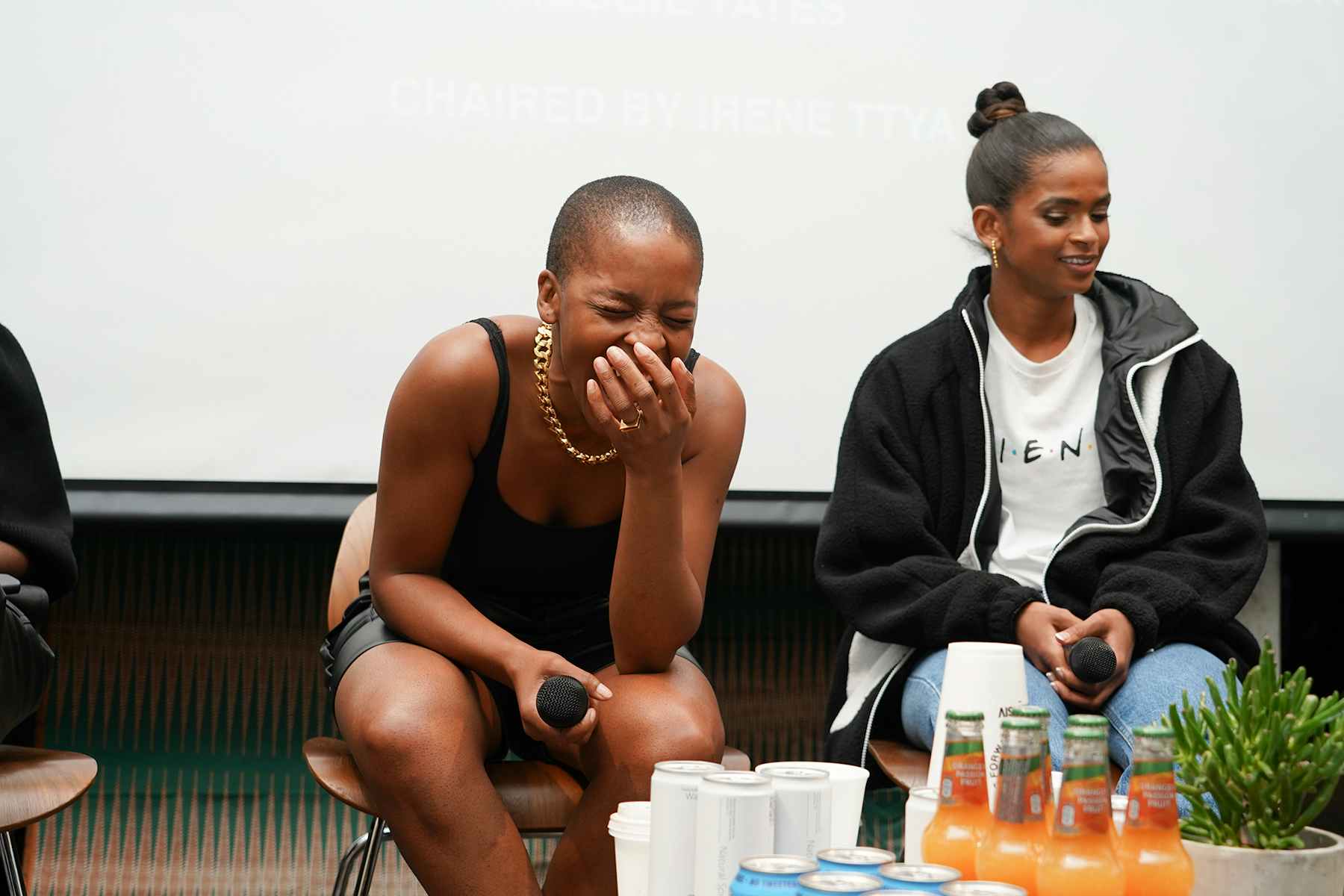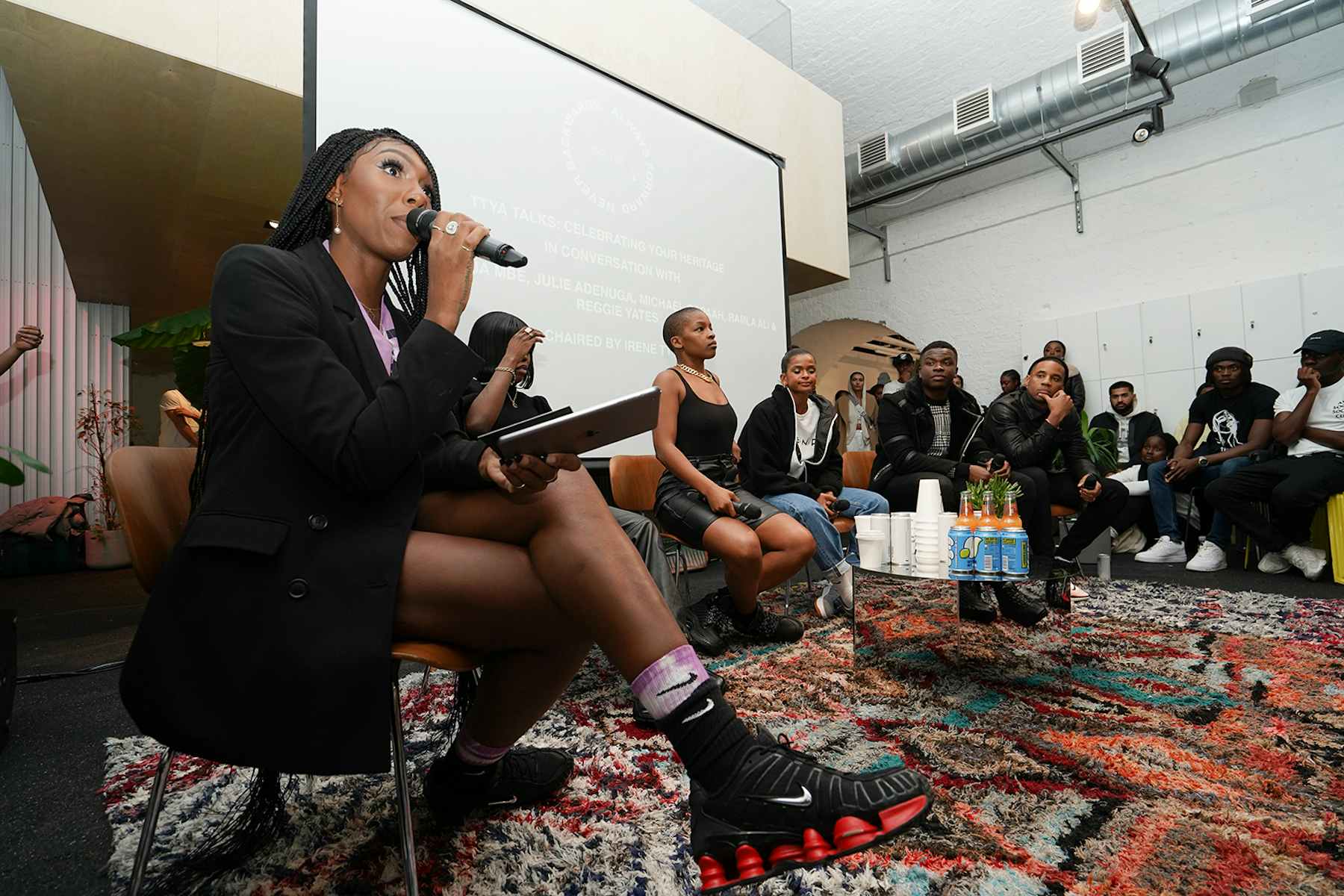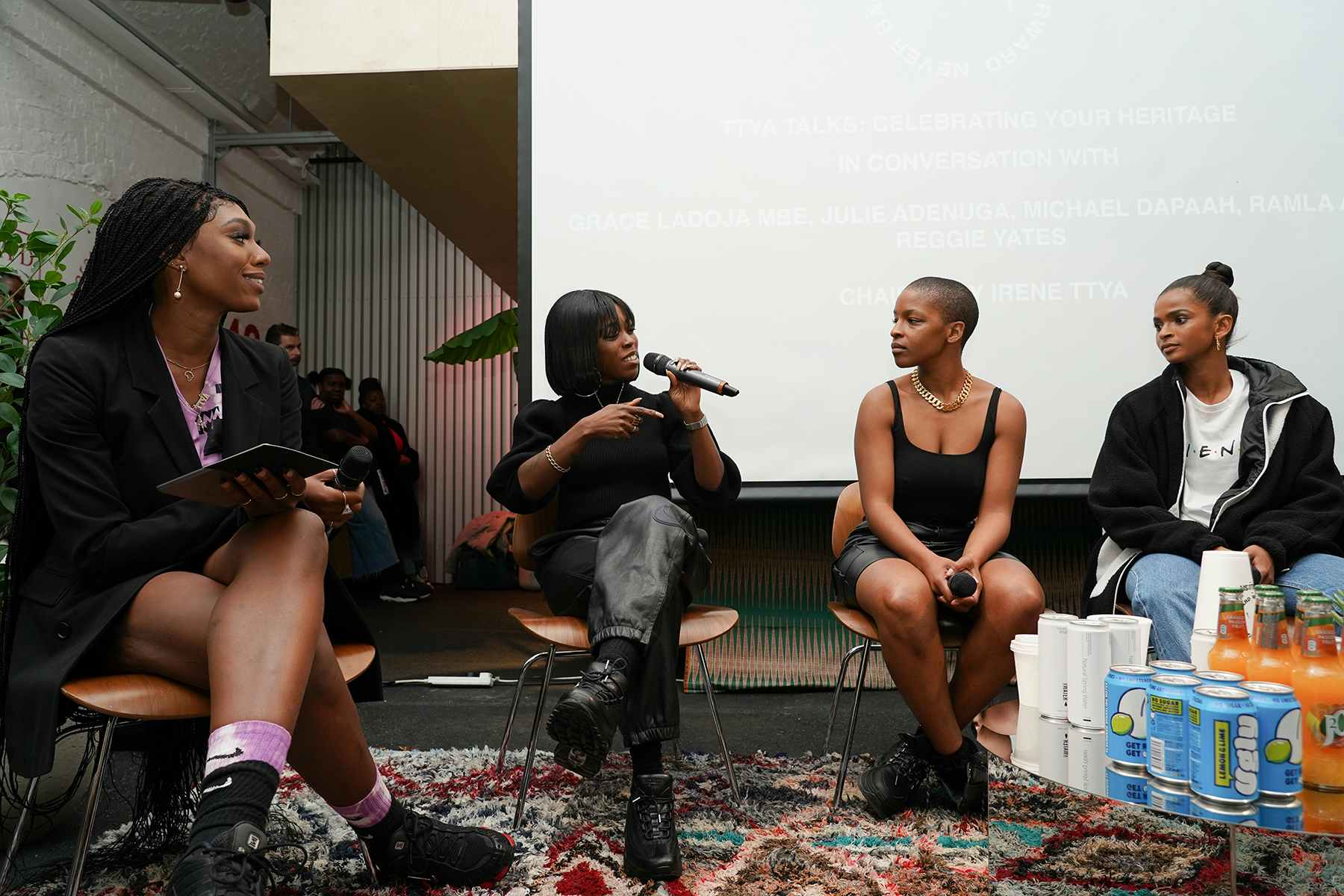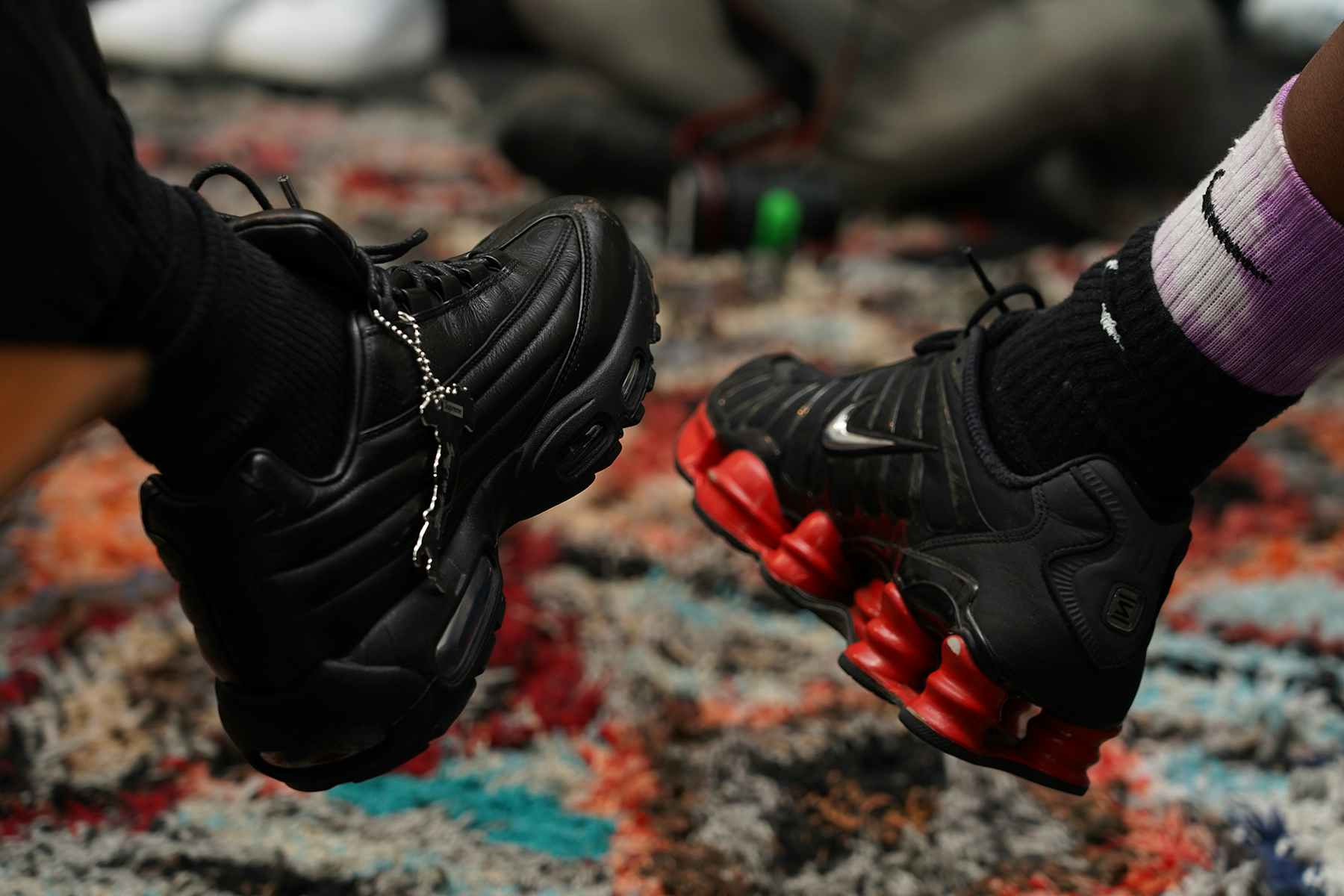 The audience were treated to pearls of wisdom from consultant Grace Ladoja MBE, (her clientele includes music and fashion industry favourites, Skepta and Mowalola), music royalty and Beats 1 presenter Julie Adenuga, legendary presenter Reggie Yates, championship boxer Ramla Ali and viral comedian Michael Dapaah.
The timing behind the highly-anticipated event was ideal. Why? Because it's the ​"Year of Return". Last year, the Ghanian president Nana Akufo-Addo coined the term and publicly encouraged Africans in the diaspora to return to the motherland to mark the approaching 400th anniversary of the first African slaves being shipped across the pond. Irene felt heavily attached to the expression. ​"I thought this was the perfect time to show our culture," she says. ​"The conversation around diversity can sometimes be front of house, so we wanted to speak on it as black creatives and not allow global brands to dictate our narratives and for us. The ​'Year of Return' is a way to show what we're doing."
Aware of the hardships African creatives often face due to parental pressure to explore traditional academic careers, the designer is entirely invested in building a platform for the next generation. ​"Being able to connect with Nigerians that are from the Alté (alt) scene and young creatives is so important," says Agbontaen. ​"Especially being first-gen, pushing the creative narrative and showing our parents there's serious money to be made while also allowing for self-expression is something that people like myself and Grace [Ladoja] have been championing." She later quips that her mum only began to take her craft seriously once she saw her collection stocked in Selfridges. ​"She brought her pastor along to pray over the collection."
Agbontaen further attributes her love for her heritage to the fortune of being able to migrate between the two destinations, an experience she hopes will soon be the norm for others. ​"I hosted a dinner at the British high commission with the deputy high commissioner to explore ways to make it easier for Nigerians to come to the UK and vice versa," she explains. ​"There are more conversations to happen but we're in a time where things are moving forward."
According to Agbontaen, the club scene in Lagos ("most likely where you'll find me") is ​"unmatched". However, scoring her favourite cuisine is unquestionably her first pitstop. ​"Seafood okra and pounded yam is a must!"

More like this