Eight legendary Juicy Couture tracksuit moments to take you to Y2K heaven
To celebrate Juicy Couture's OG velour tracksuit turning 25, the brand has launched a new collection that pays homage to its famed heritage. Here, THE FACE looks back at the tracksuit's best sartorial moments.
Sweatpants are all that fit you right now? Who cares?! As long as said sweatpants are emblazoned with a twinkling, diamanté ​"Juicy" across the bum, you can sit with us any day of the week.

And the good news is that, on this particular day, we're celebrating a special occasion. To mark the 25th anniversary of Juicy Couture's OG velour tracksuit, the noughties it-brand is launching a new White Label collection inspired by its most famous product. Available exclusively at Selfridges and Juicy Couture's website, the capsule collection is a Y2K hun​'s dream, featuring four new tracksuits in pastel hues and black, and a variety of separates. With a campaign shot by Roxy Lee and styled by THE FACE's Borys Korban, it's a collection that winks at the past as it saunters down memory lane, adapting the brand's original logo for an updated crest and spotlighting famous slogans like ​"In Juicy We Trust".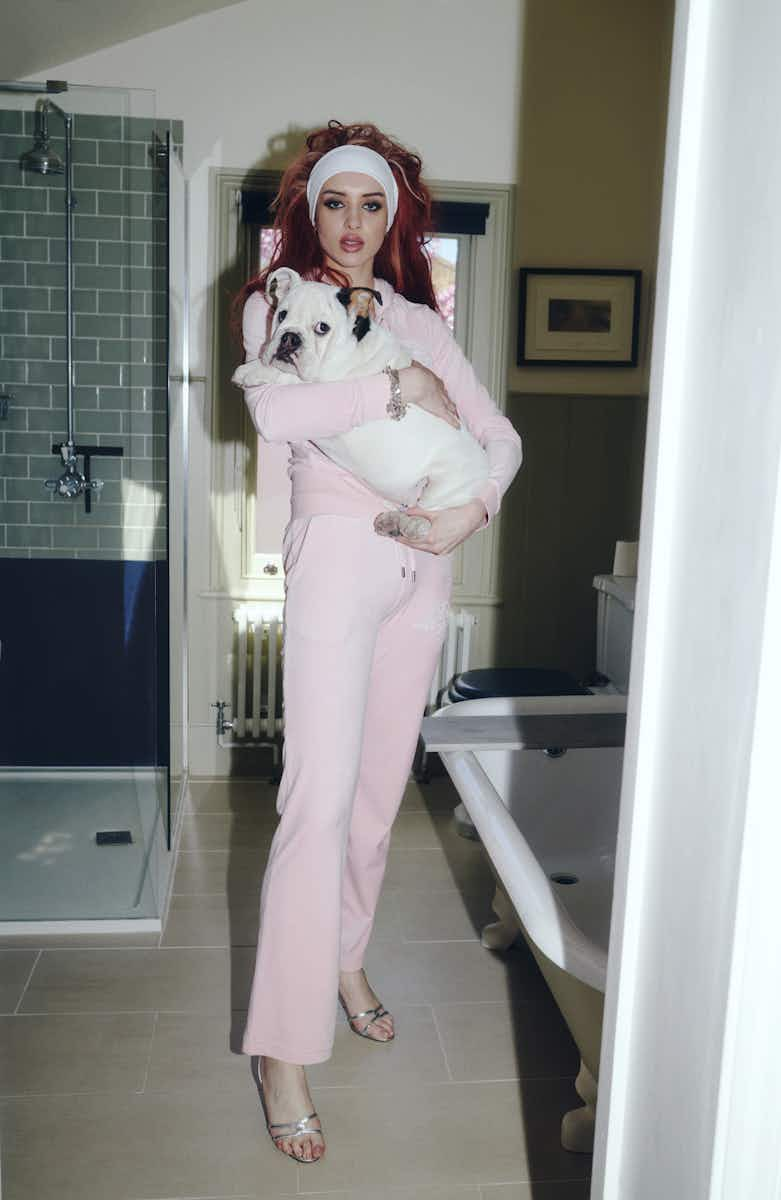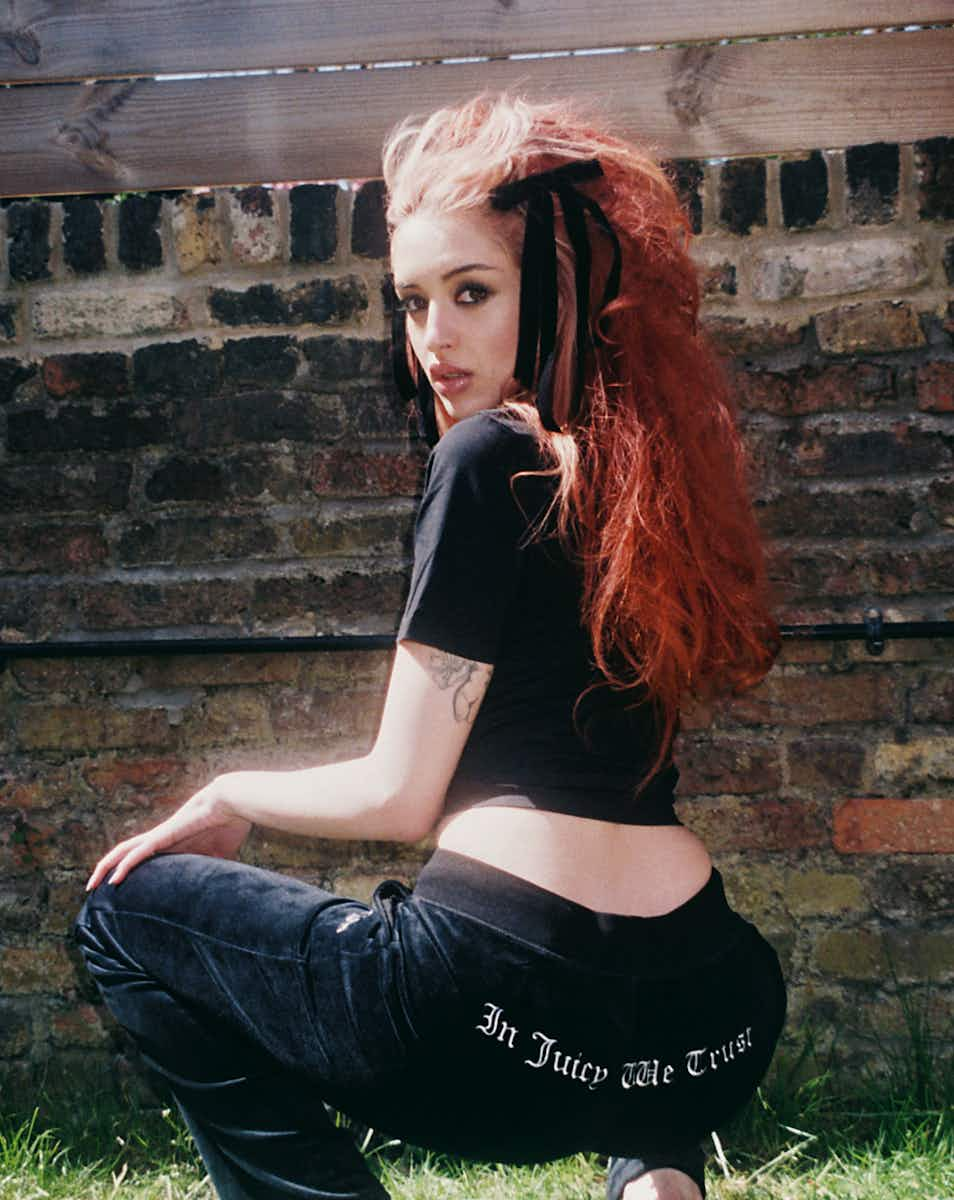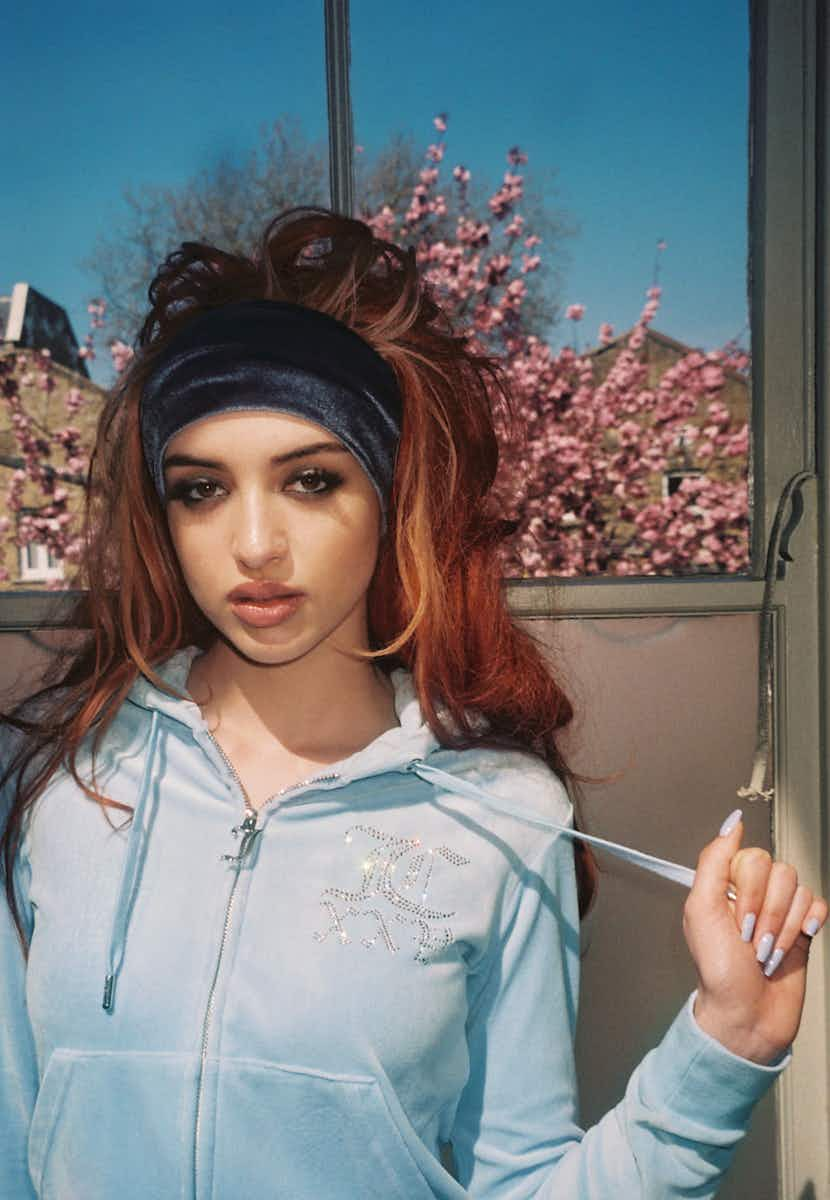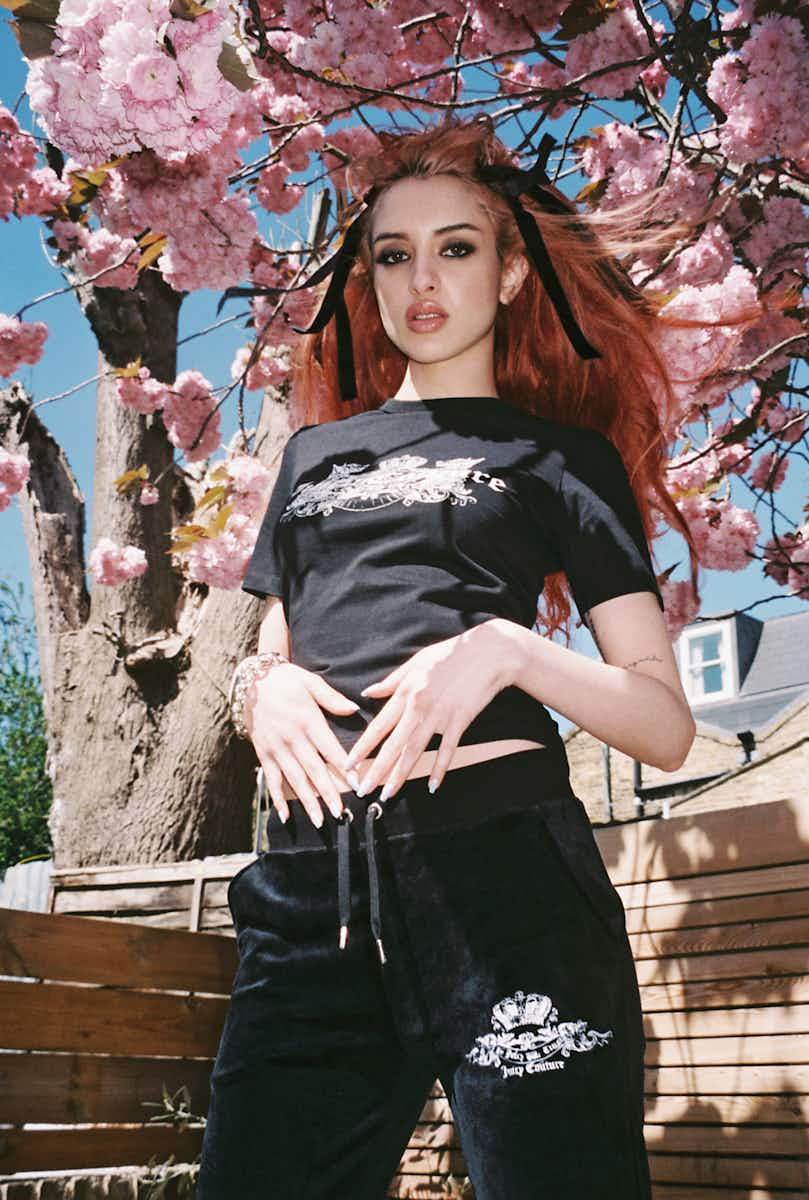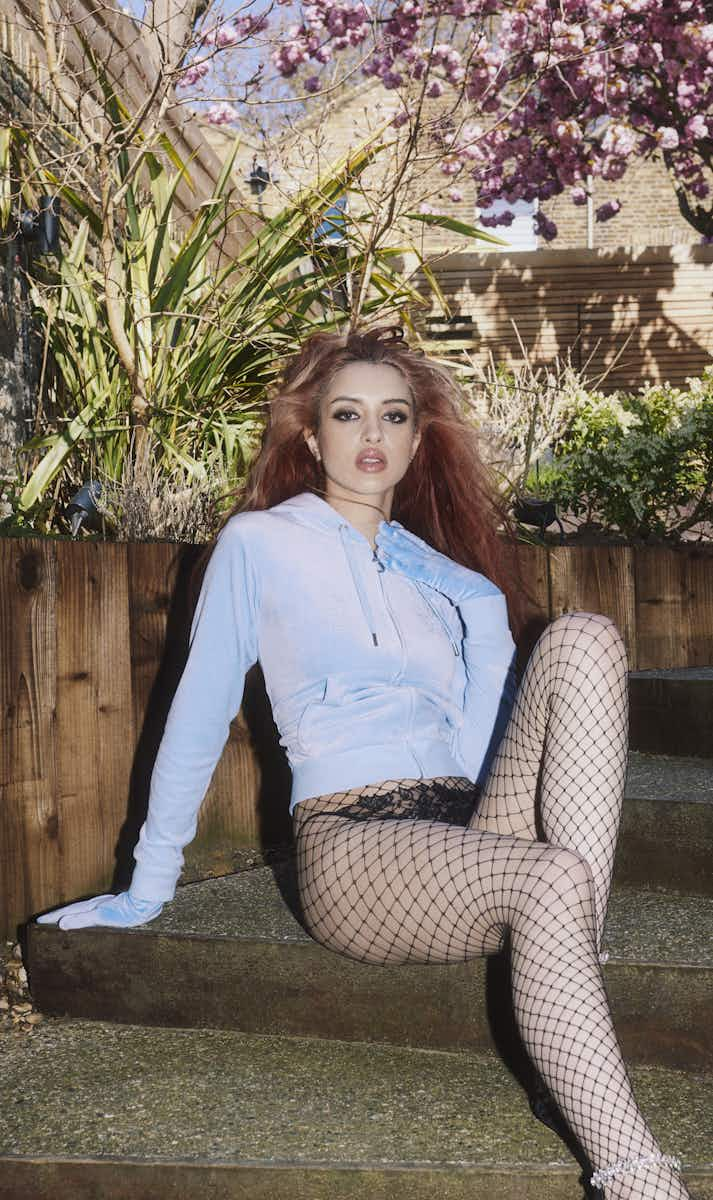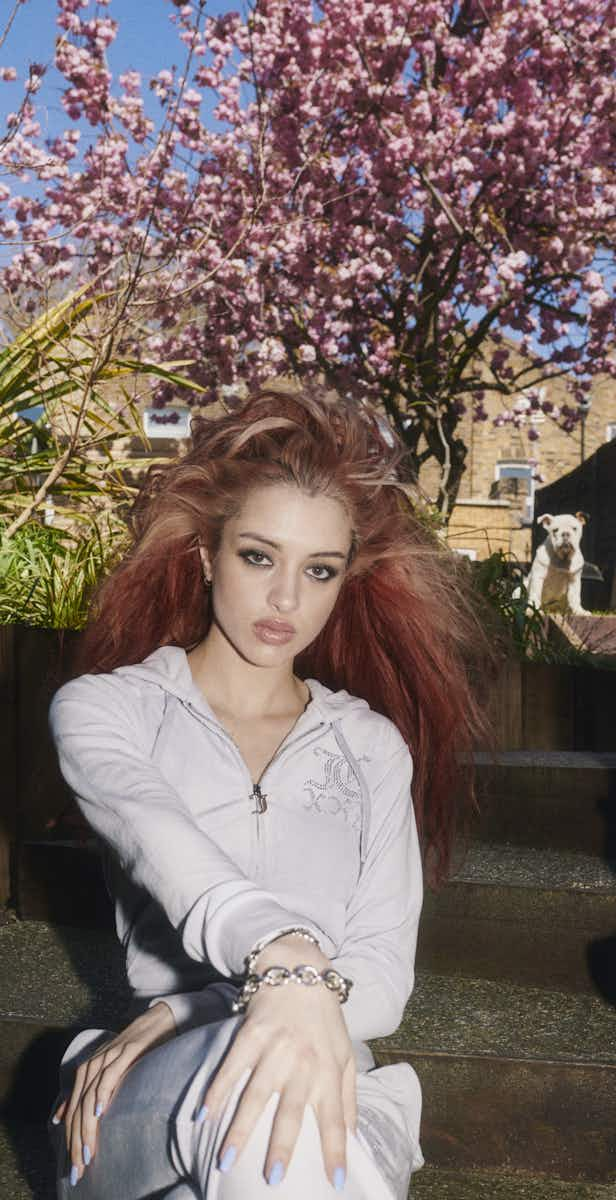 And after a quarter of a century, there's certainly a lot of Juicy Couture fashion moments to look back on. From Paris and Nicole on The Simple Life to Kim K​'s custom Range Rover shoot, Juicy's velour tracksuit has long been the ultimate loungewear flex for anyone wanting to look glam on the daily. Here, THE FACE looks back on its greatest outings, providing a good hit of nostalgia and styling inspo for when you get your hands on the White Label collection.
That's still hot.
J Lo's I'm Real (Remix) music video
J Lo's pink Juicy shorts and hoodie combo in this 2001 music video is the ultimate laidback look. Sporting embossed velour with minimal makeup and a slick of gloss, the ensemble feels just as wearable today as it did two decades ago.
Britney's Couture coordinated bridal party
What better way to thank your bridesmaids than kitting them out in matching Juicy Couture tracksuits? While Britney stuck to a traditional white look behind the scenes on her 2004 wedding day, her besties wore enough velour pink to make the entire groom party wink.
Although Spears didn't join her bridal party by donning Juicy on her wedding day, she did rely on the tracksuit for running errands. Here she is in a matching blue look, topped off with tinted sunglasses for the ultimate Y2K street style outfit.

Kim Kardashian lounging on a Range Rover
A photo that would have made women all over the world sick with envy in the early 2000s, this throwback shot of Kim matching Juicy Couture to her custom Range Rover is sliving (slaying and living your best life, as coined by Paris Hilton) at its finest.
Beyoncé's pastel shopping look
Where did celebs most love to sport Juicy tracksuits in the 2000s, you ask? Shopping, of course. Exhibit A: Queen Bey dashing around the streets in a key lime pie green number, adding a not-so-subtle flash of bling with her earrings.
Jessica Alba collects every shade of the tracksuit
The only thing better than having one Juicy Couture tracksuit is owning one in every colour. Jessica Alba was regularly snapped wearing different tracksuits throughout the noughties, armed with a velour look to suit every mood.
Kylie Jenner brings back the black
This 2017 selfie from Kylie Jenner confirmed that Juicy Couture was back and here to stay. Opting for a black tracksuit that lets the diamanté do all the talking, this is the way to do Juicy glam if you're pastel shy.
Paris Hilton and Saweetie become Best Friends
The most recent edition to the celebrity Couture canon, Paris teamed up with Saweetie earlier this year to do a lil' Insta photoshoot in a convertible. Naturally, they both wore head to toe Juicy Couture looks. Icy.

More like this