Hope in the burning house at JW Anderson

Inspired by the work of David Wojnarowicz, JW Anderson's AW20 collection encourages optimism in uncertain times.
There is hope in the burning house, or so JW Anderson's 35 look Men's AW20 collection seemed to suggest, from the typically art‑y surrounds of Lafayette Anticipations in Paris on Wednesday.
Inspired by the work of David Wojnarowicz – the New Jersey artist whose 1982 stencil and spray paint Untitled (Burning House) appeared on four jumpers – it was a show about ​"optimism", as the Northern Irish designer put it backstage. ​"Even though it's incredibly heavy … There will be a solution."
While the myriad ways in which our collective house is on fire today are too many and too obvious to mention here, Wojnarowicz's work created a dialogue, specifically, with what was happening in the US in the 1970 and ​'80s. The artist died from AIDS related complications at the age of 37 in 1992, and the four jumpers mentioned raise funds for Visual Aids, a contemporary arts organisation that supports HIV+ artists.

What about the clothes?
There was a heavy sense of classicism and romance, albeit one that retained a foot very much in the underground. The heavily featured paisley, for instance – which was once such an integral part of the JW Anderson brand – returned in abstraction; blown up and purposefully worn out, like a photocopy or a graffiti artist's stencil. Heavy gold chains featured prominently – not least in the rather bling black loafers – and there was, perhaps, a nod to the most literal reading of the burning house in the sustainability of the silhouettes.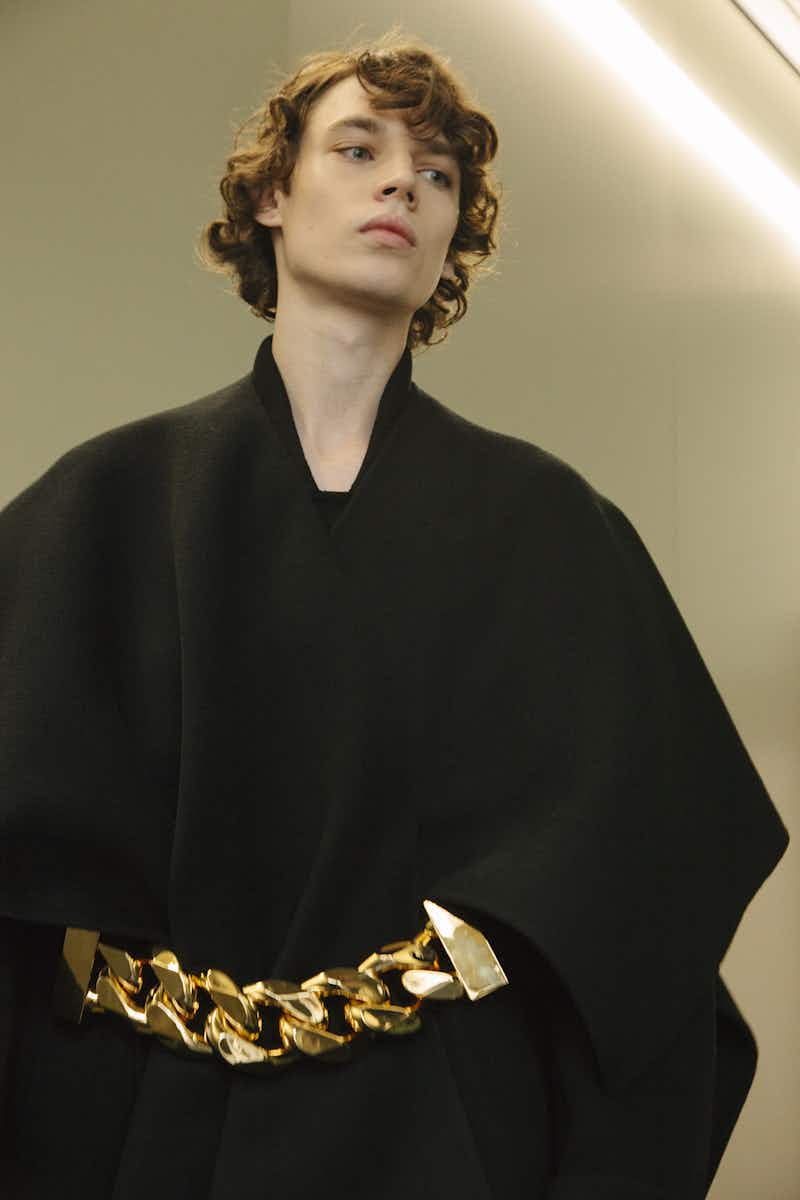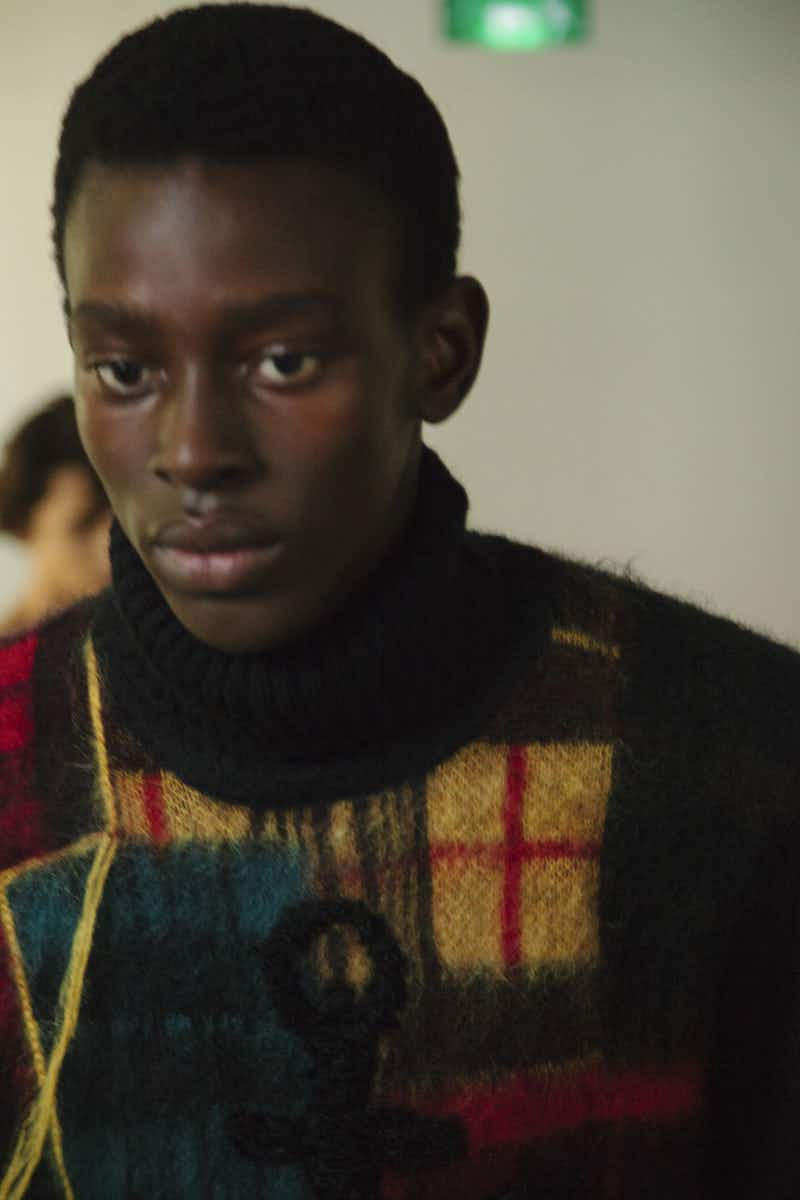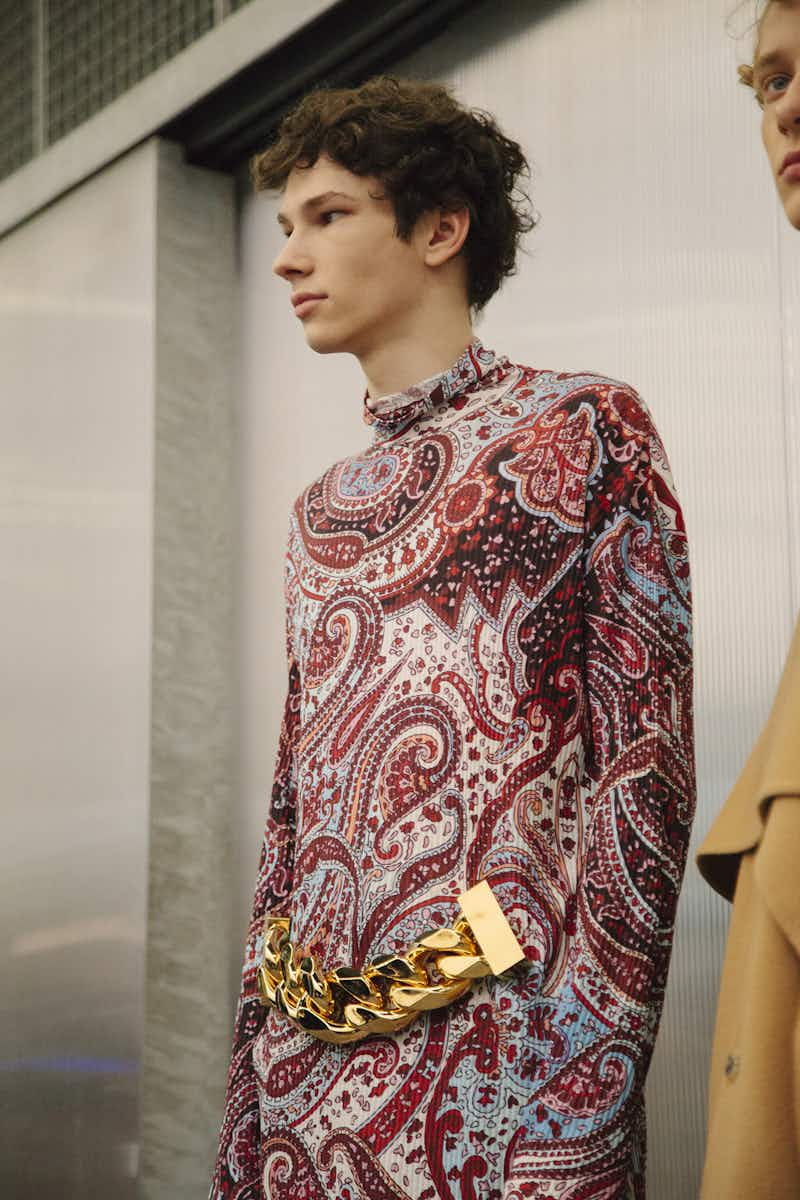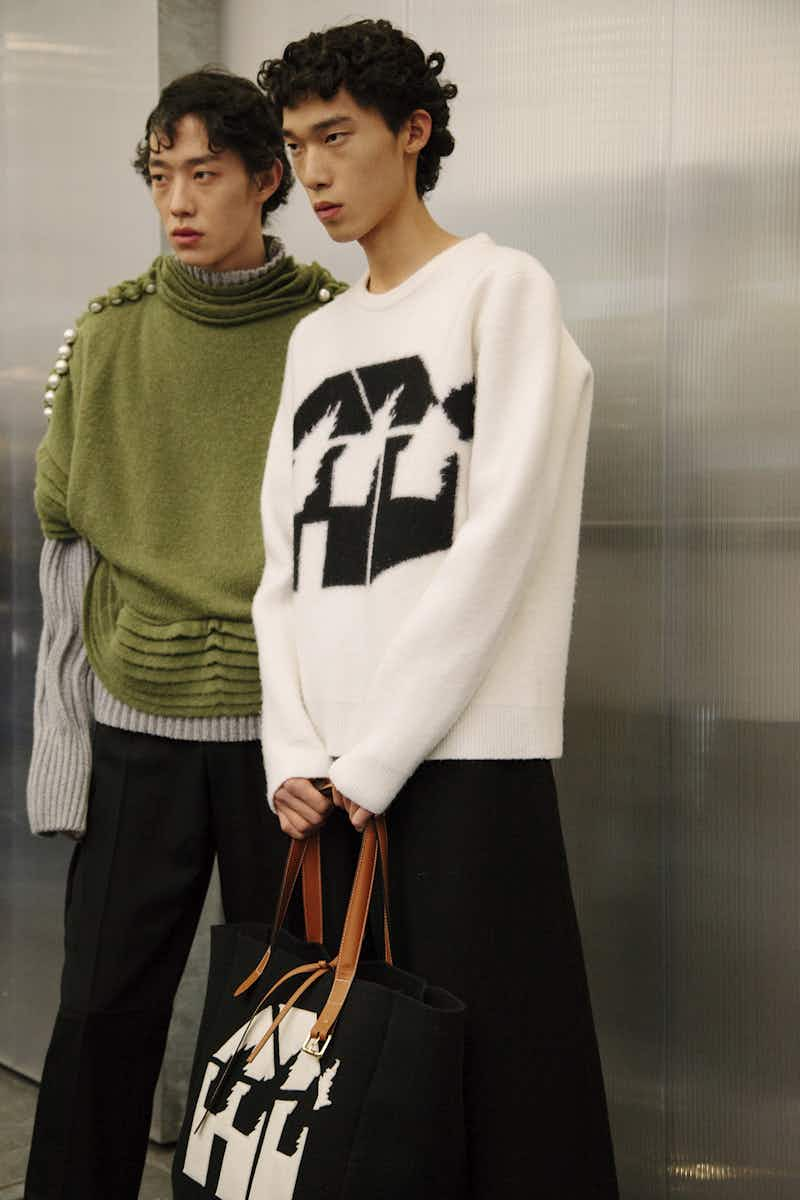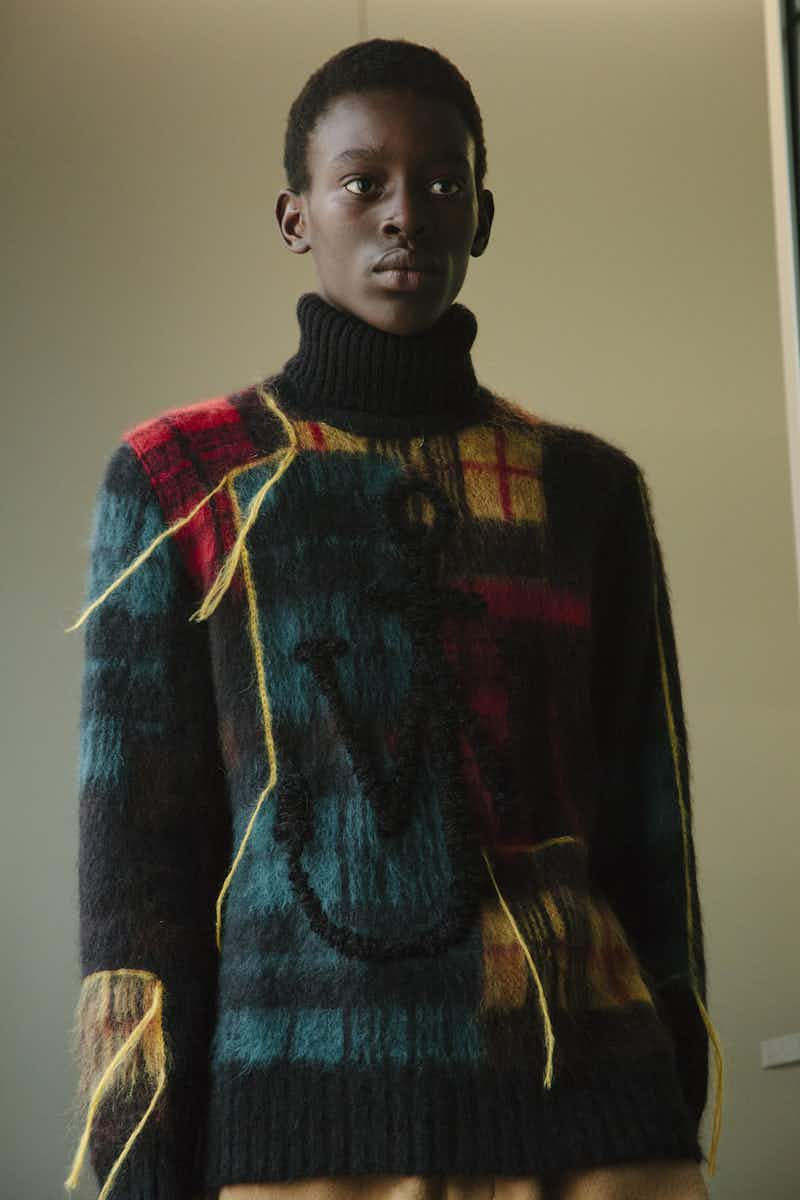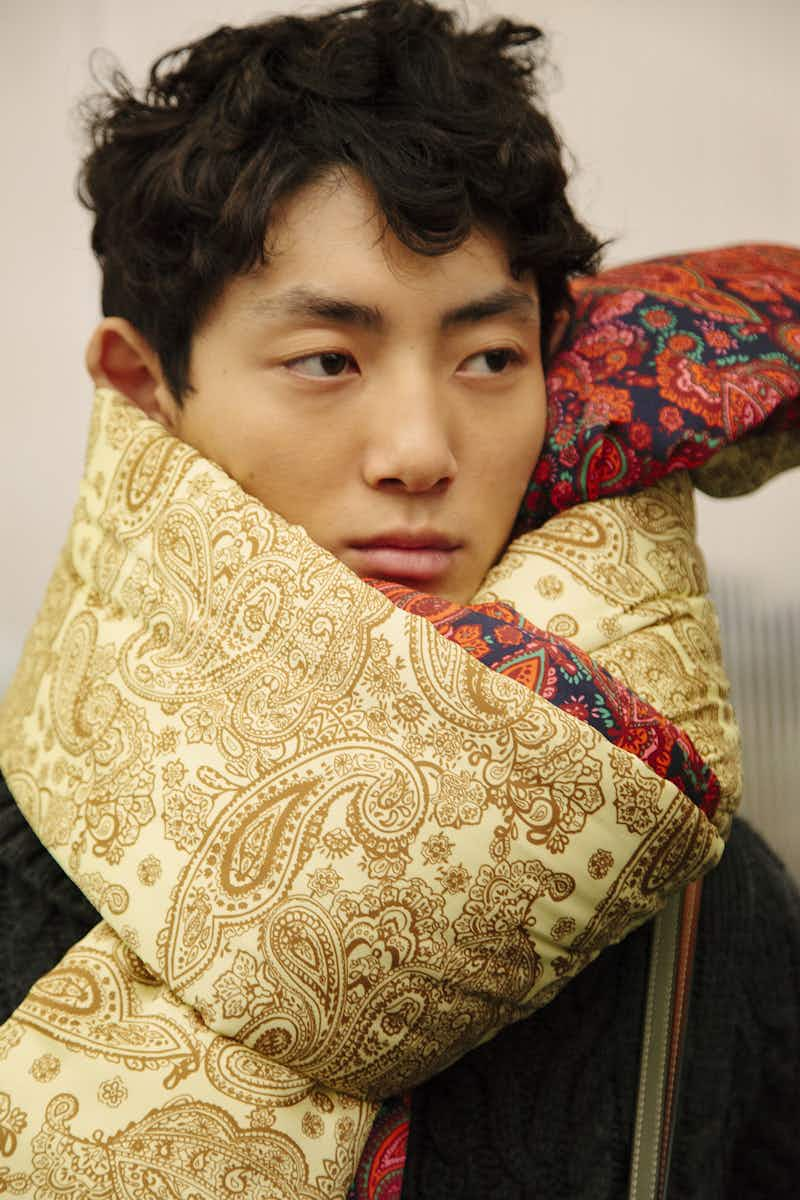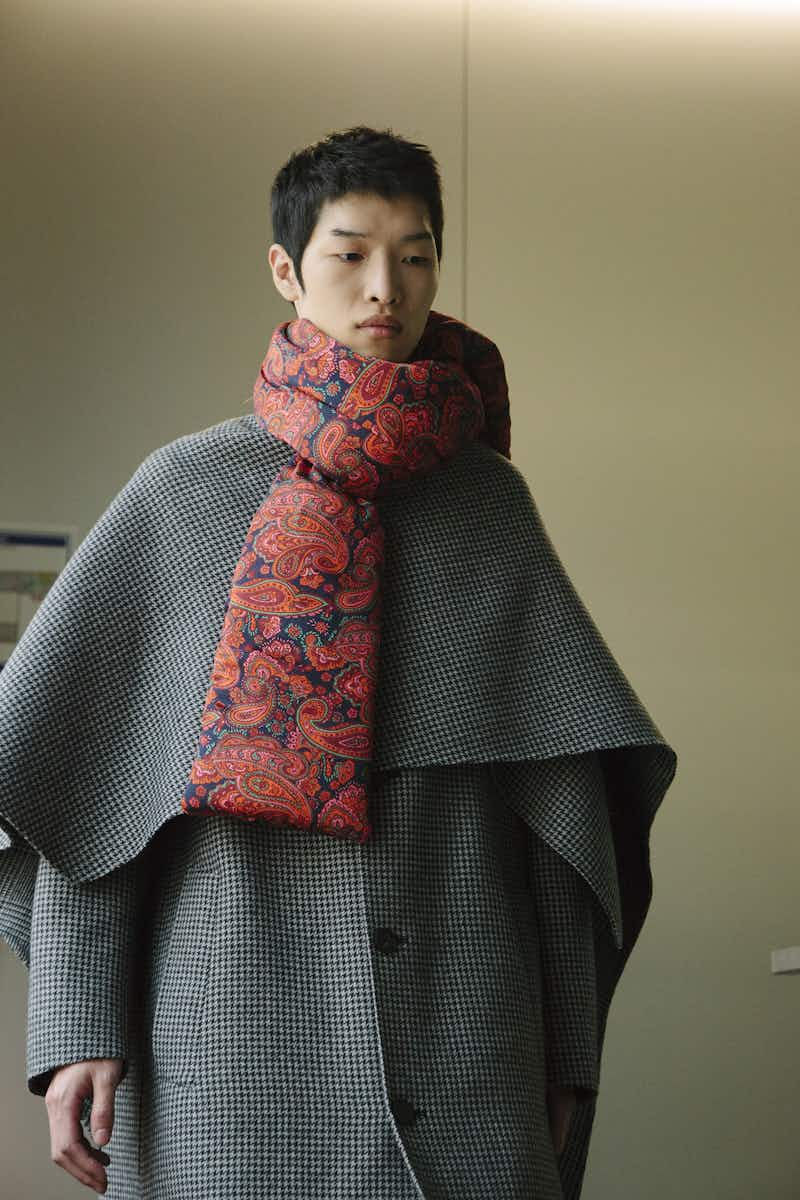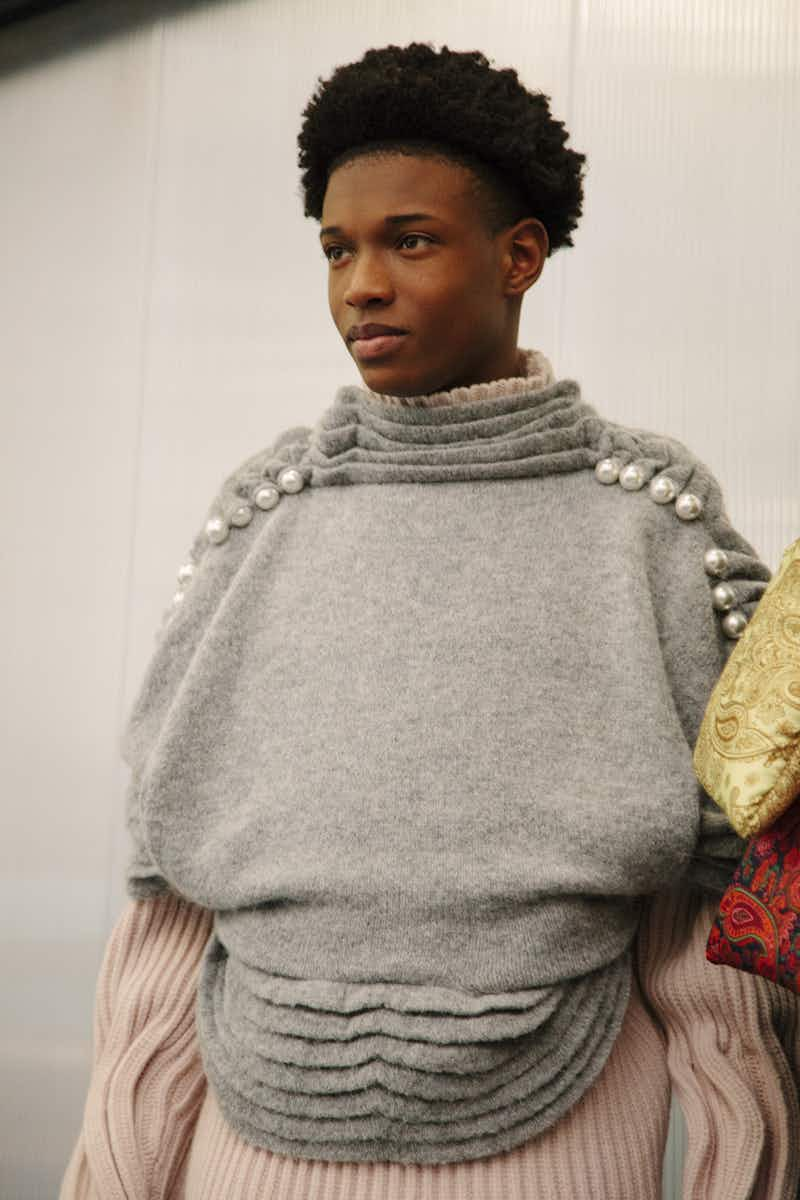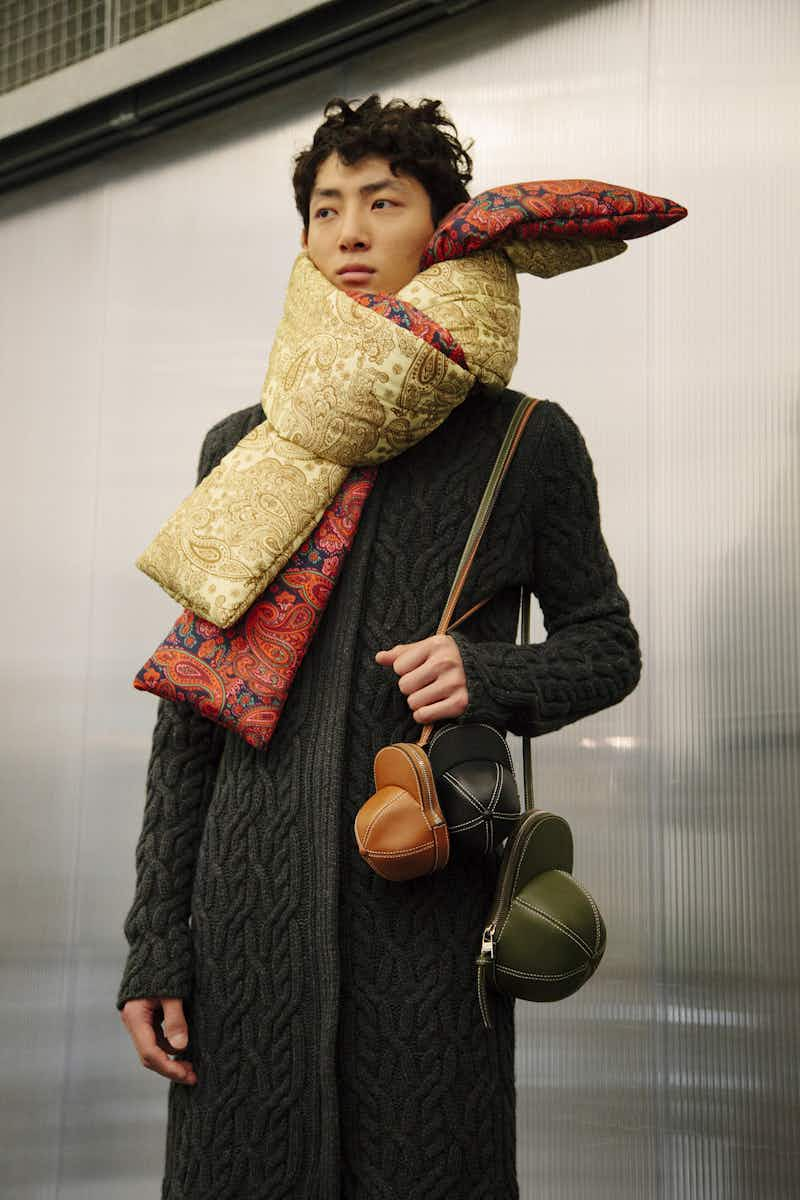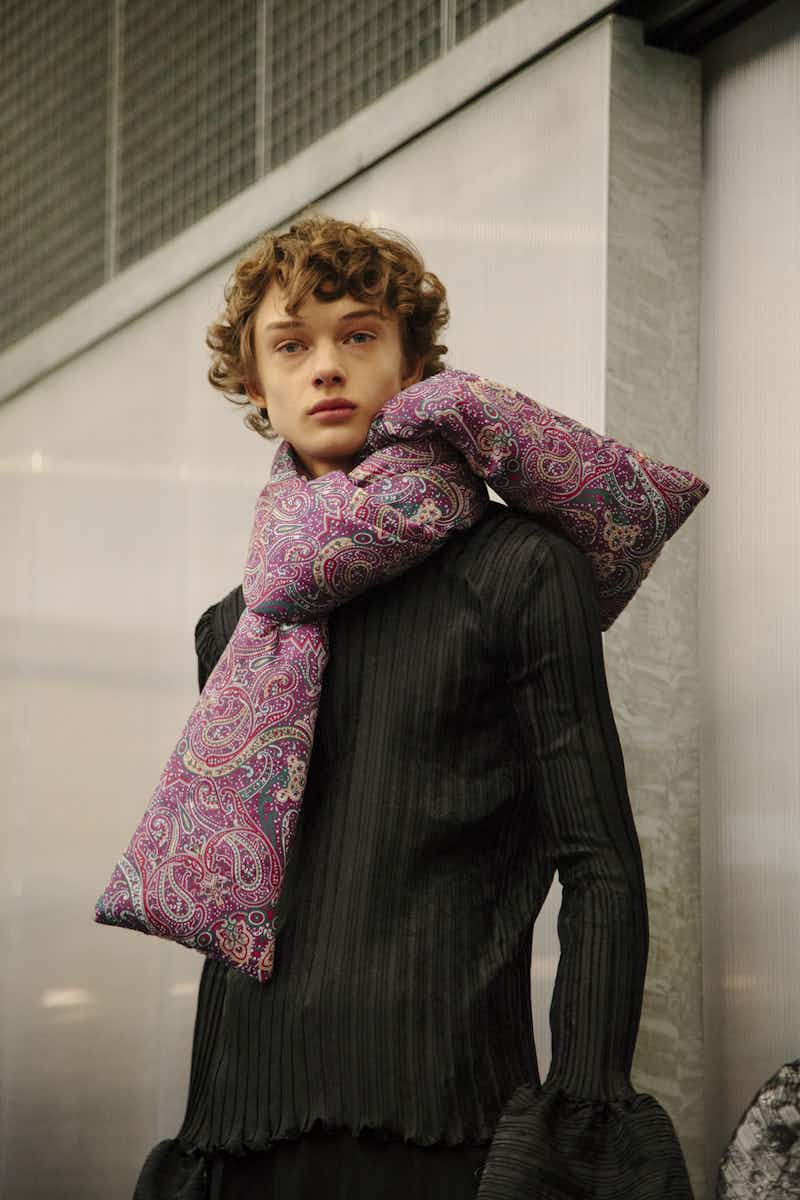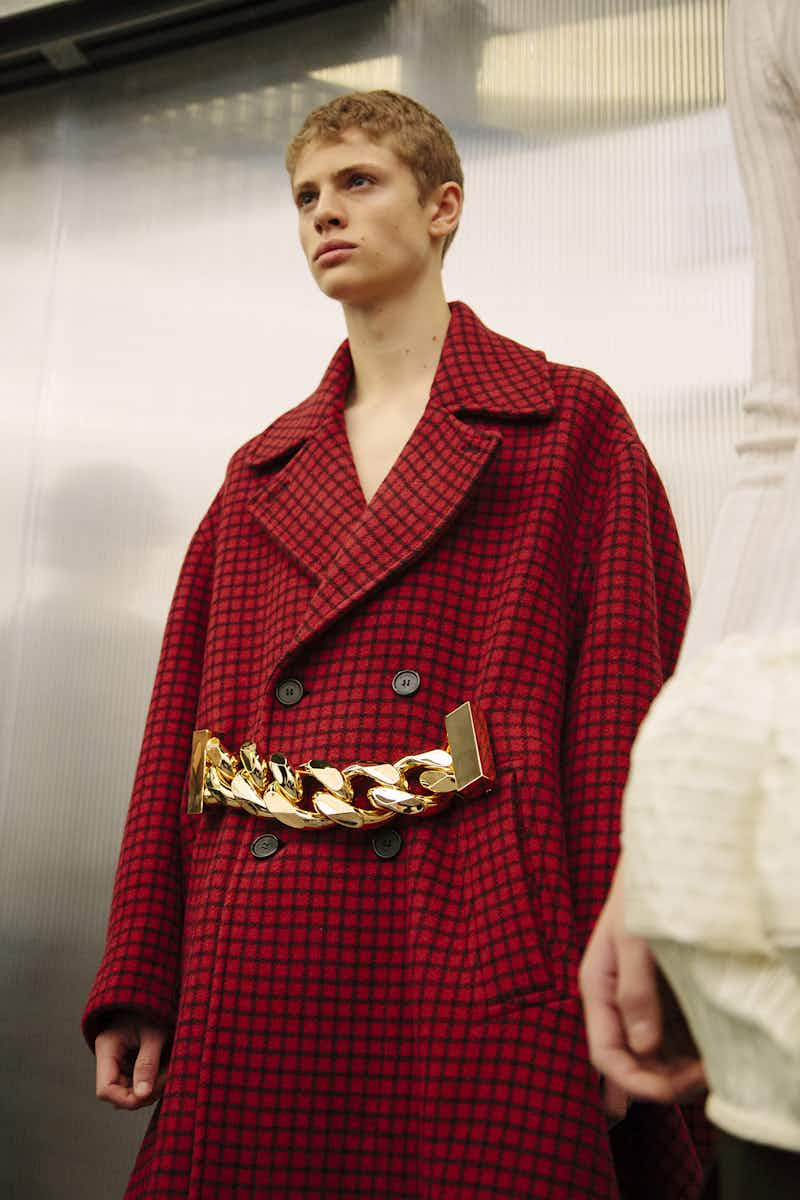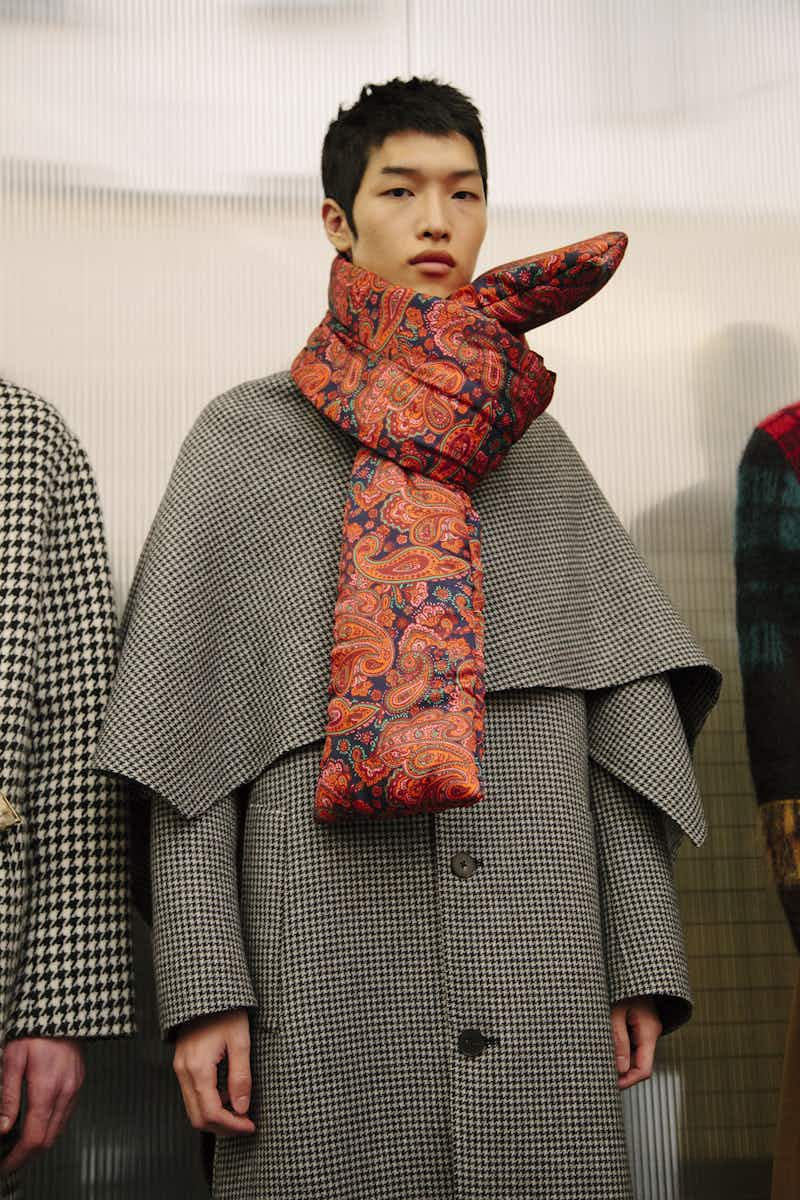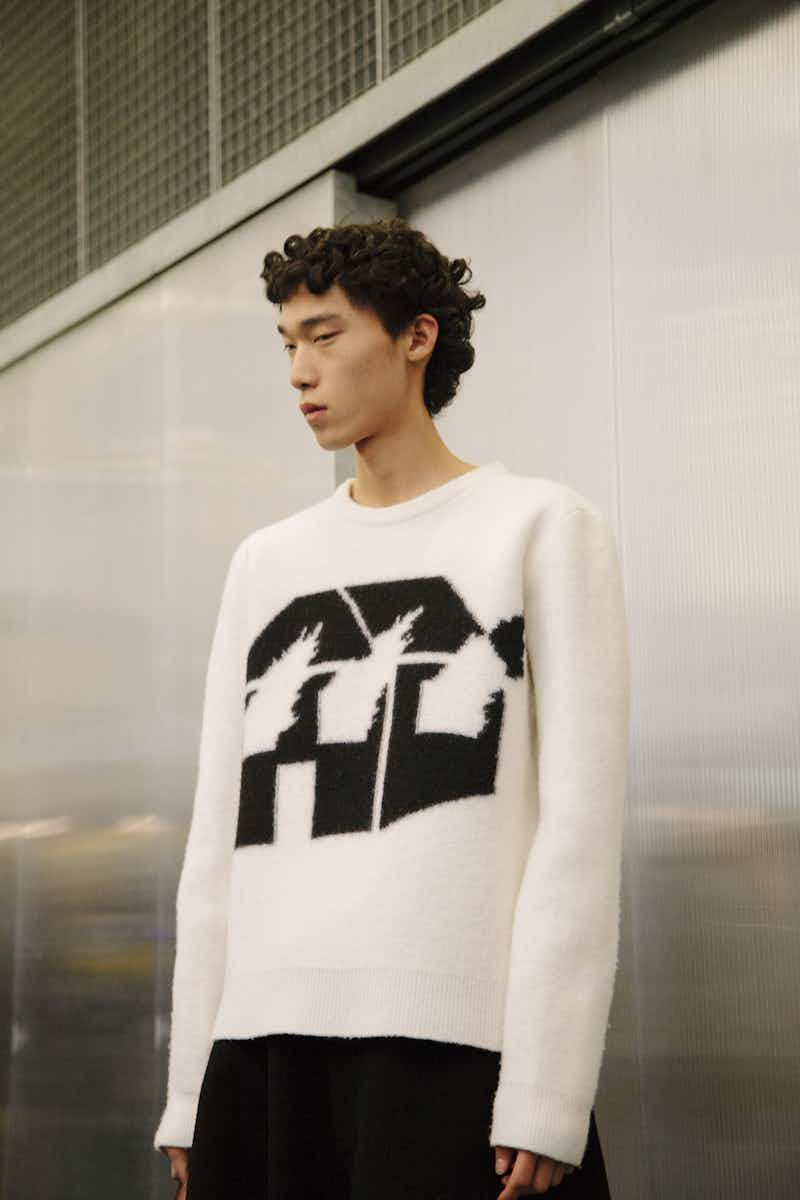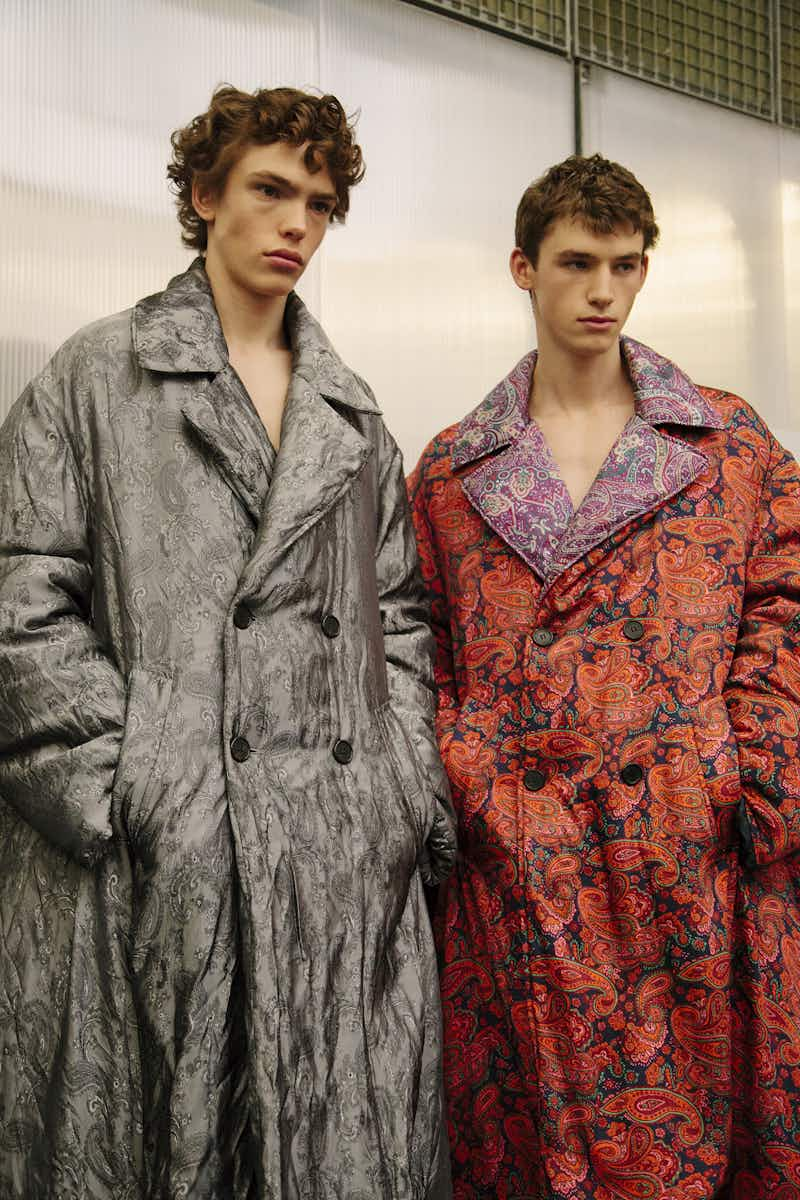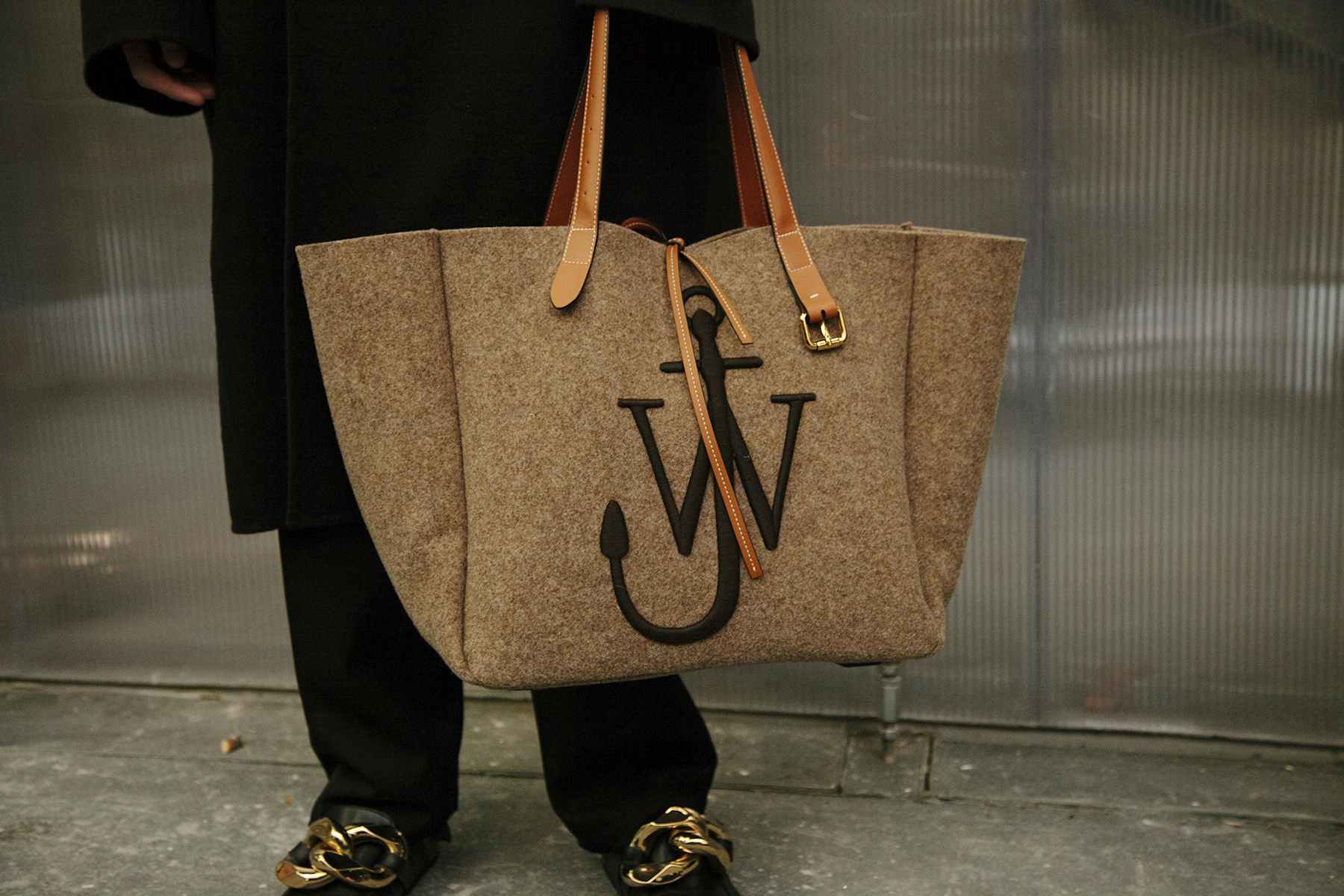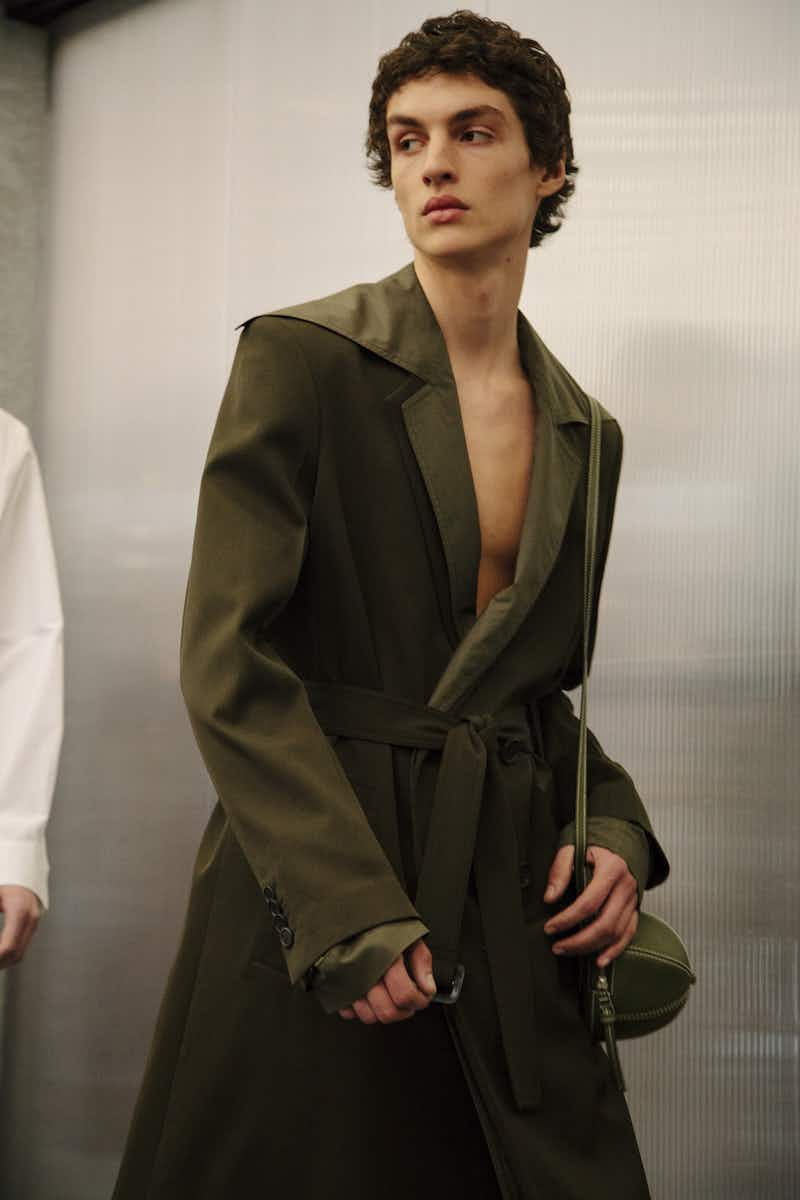 What did the designer have to say?
"I was looking at how you do product that is substantial," Anderson said. ​"So instead of 15 coats, maybe have one coat in multiple kind of things and develop it so that it feels like it's always been there."
"It's not just about having a political voice for the sake of having a political voice," he continued. ​"It's how do you create creativity through having a political voice. It's thinking before you speak."
Perhaps there will be a solution, after all.

More like this