Lily Willan is designing for soulful Northern tribes

Having worked alongside Martine Rose during her degree, the menswear designer's graduate collection pays homage to the well-dressed Yorkshire men she grew up with.

"There are certain things that boys and men do that are just fascinating to me," says Lily Willan, a menswear designer who graduated from Westminster University earlier this year. ​"Boys are like a little tribe. If you went out somewhere with girls and you turned up in the same dress, it would be awful. But if a group of blokes are wearing the same thing, they're like ​"oh, sick!'. That part of the male psyche really interests me."

Made up of casual tailoring, football shirts and new takes on a classic Harrington jacket, her graduate collection was just as inspired by her Northern upbringing as it was the men she was surrounded by growing up. Her ex-raver dad would regularly play Northern Soul in the house and take her to Scooter Boy weekends, while her brother was big into Stone Island.

Willan had always been into clothes herself, particularly subculture trends. At the Yorkshire grammar school she went to, she'd often turn up, as she puts it, in ​"God-knows-what" – a crombie coat or a Harrington jacket with patches on, Dr Martens and a Fred Perry kit bag on top of her uniform. ​"I don't know who I thought I was. I probably looked like such a dick, but I thought I was so cool. All those sorts of influences from back then is what the collection was about."

Everything seems to have a story in Willan's collection, right down to the oversized suede bags a model held onto at the graduate show. ​"My uncle worked at my dad's jewellery shop and he used to carry a carrier bag to work everyday," she says. ​"When he finally got a proper bag, everyone took the piss out of him, so he swapped back to his carrier bags."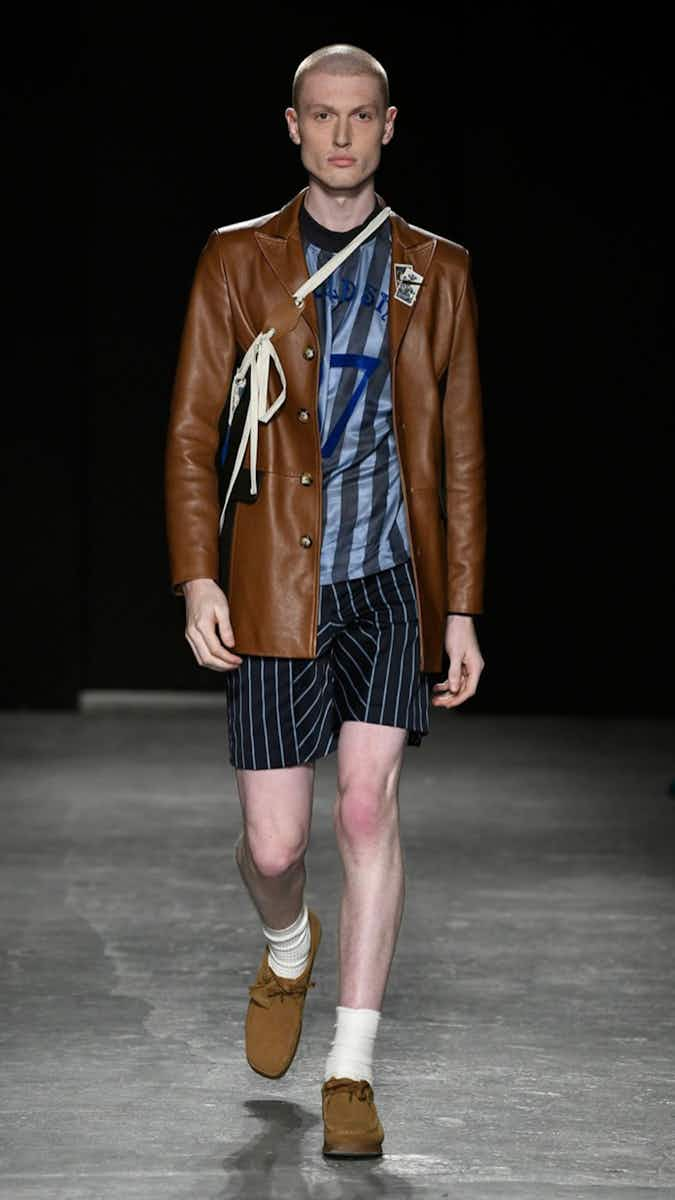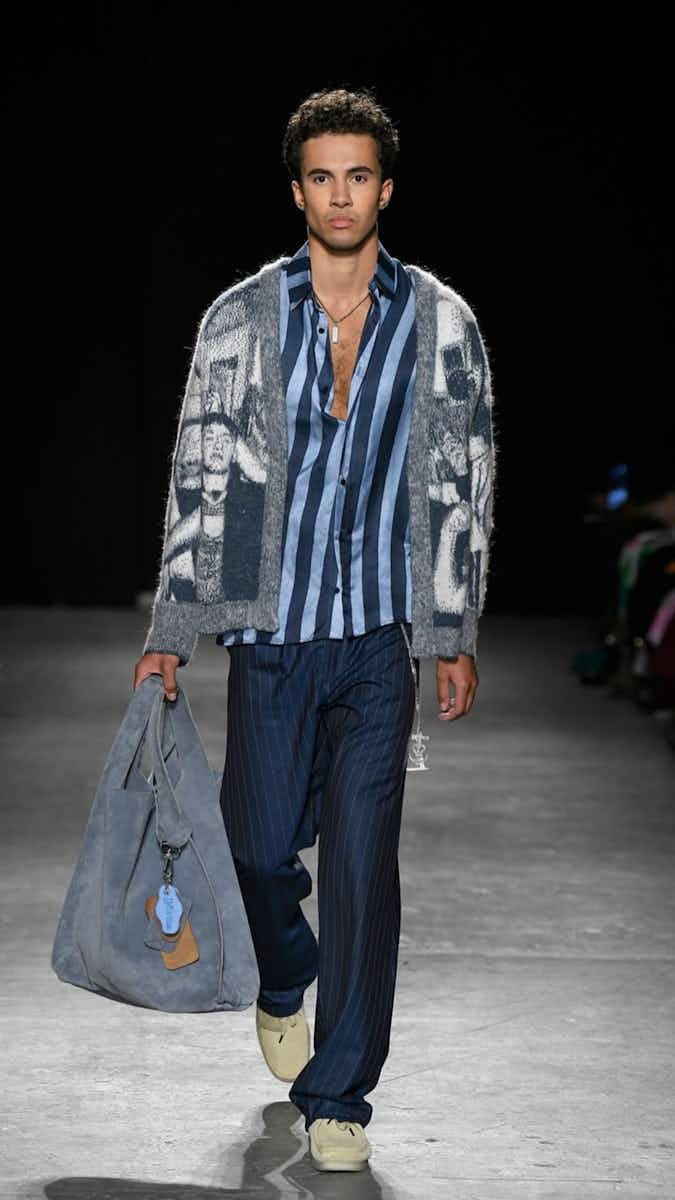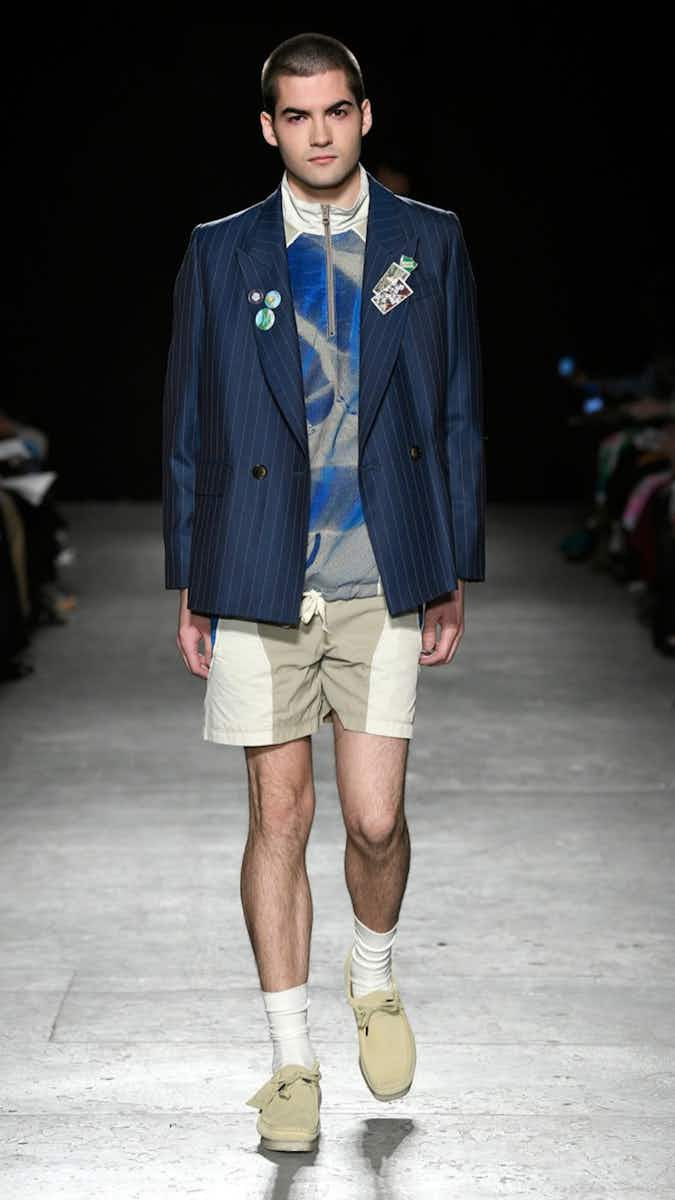 It's undeniable that the UK fashion industry is London-centric. For young, budding designers living outside of the capital, it can feel out of reach – the city's expensive and internships in fashion houses are sometimes unpaid. ​"It can be hard when you're up here," Willan says. ​"I didn't even know you could go to college and do anything like [fashion]. It wasn't until I got a boyfriend that went to Leeds College of Music and he said to me, you know there's an art college in Leeds? There's such a lack of alternative routes into education.

"A lot of people up North that are creative feel like they have to ​'escape' and move to London to make something of themselves, which is definitely what I did," she continues. ​"There's no opportunities."

After studying fashion at Leeds College of Art, Willan applied to Westminster. But when she moved to London a month before the course was due to start, she missed home and her mates. ​"It got to the day before uni started and I thought, I need to go home," she says. ​"I cried thinking, ​'why have I done this?' But then I found a really sound group of mates. And funnily enough, they're all from up North."

In the middle of her degree, Willan worked in Martine Rose's design studio. The British designer's subversive re-contextualisation of subcultures – punks, ravers, terrace culture and Lover's Rock – had a huge influence on Willan. She instantly had a proper connection with Rose's spirit of tribalism and the nostalgic elements in pieces like ​'80s football tops, soulful square-toed loafers and angular, oversized blazers. ​"I was there when she was doing the Lionesses kit and I always remember her saying, ​'I don't actually enjoy the football that much, but I enjoy the clothes'. She hit the nail on the head there," Willan says.

"I think it's quite an innocent, certain way of dressing. Clothes are fun – you don't always need to have such a deep reasoning for stuff. It doesn't all have to be doom and gloom."


What's your favourite four letter word?
Probably fuck, because I say it 20 million times a day.

If you swap pants with anybody who would it be?
Mark Ronson.

What's the last film you saw?
In Bruges.

Would you rather be filthy rich or find true love?
I think filthy rich, because if you had true love but had to sit inside all the time because you're skint that would be rubbish.

What gets you out of bed in the morning?
Letting the dog out downstairs.

What would your last meal on earth be?
The Indian takeaway near my mum and dad's. It's called Sayeeba and it's unreal. I'd have all the starters, all the mains, poppadoms and naans.

What's your most-played song on Spotify?
Domenica – Gotta Let You Go

What did you want to be when you were 10?
I was cleaning out the loft and found my Year 6 yearbook, and it said ​"in 10 years time I want to live in London and own a cafe."

Do you have any party tricks?
No, but I asked my friends and they said ​"falling over".

What five famous guests would you invite around for dinner?
Mark Ronson, Dolly Parton, David Bowie, Nile Rodgers and Chris Kamara.


More like this