Lorette Colé Duprat's mouth-watering jewels for Mugler

From ball bearing bras, to statement mini bags, this Parisian accessories designer has a vision as limitless and enticing as her big-name collaborator.

Lorette Colé Duprat is a master of her craft. Creating seductive, singular jewellery, her pieces range from industrial BDSM-like metallic bras, thongs and arm cuffs, to serpentine, heavy duty plastic tubes that can be used as belt loop accessories or to, er, hold your shirt up. Since graduating from the Design Academy Eindhoven in the Netherlands two years ago it would seem Duprat is defying traditional design conventions, and we're all for it.
She admits to letting instinct guide her, a skill she sharpened up during her years studying. ​"We had to be multidisciplinary there," the Parisian explains. ​"I experimented with materials like metal, plastic, ceramics and textiles. We were always pushed to go further and I learned to always have a purpose, a strong concept for everything I created."
Now back in her hometown, Duprat is pushing forwards to create powerful, sculptural pieces, taking inspiration from pretty much everything and anything she encounters. ​"What I see and experience everyday can change my process in the middle of a project," she adds.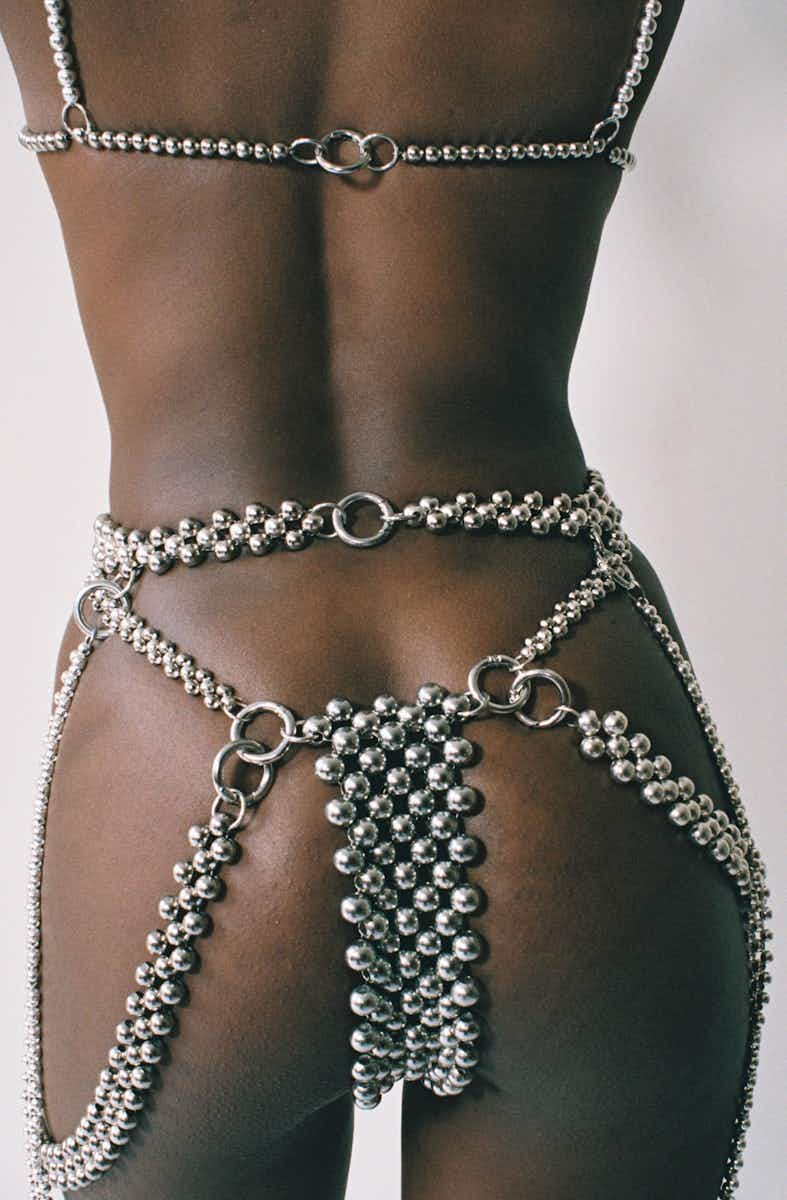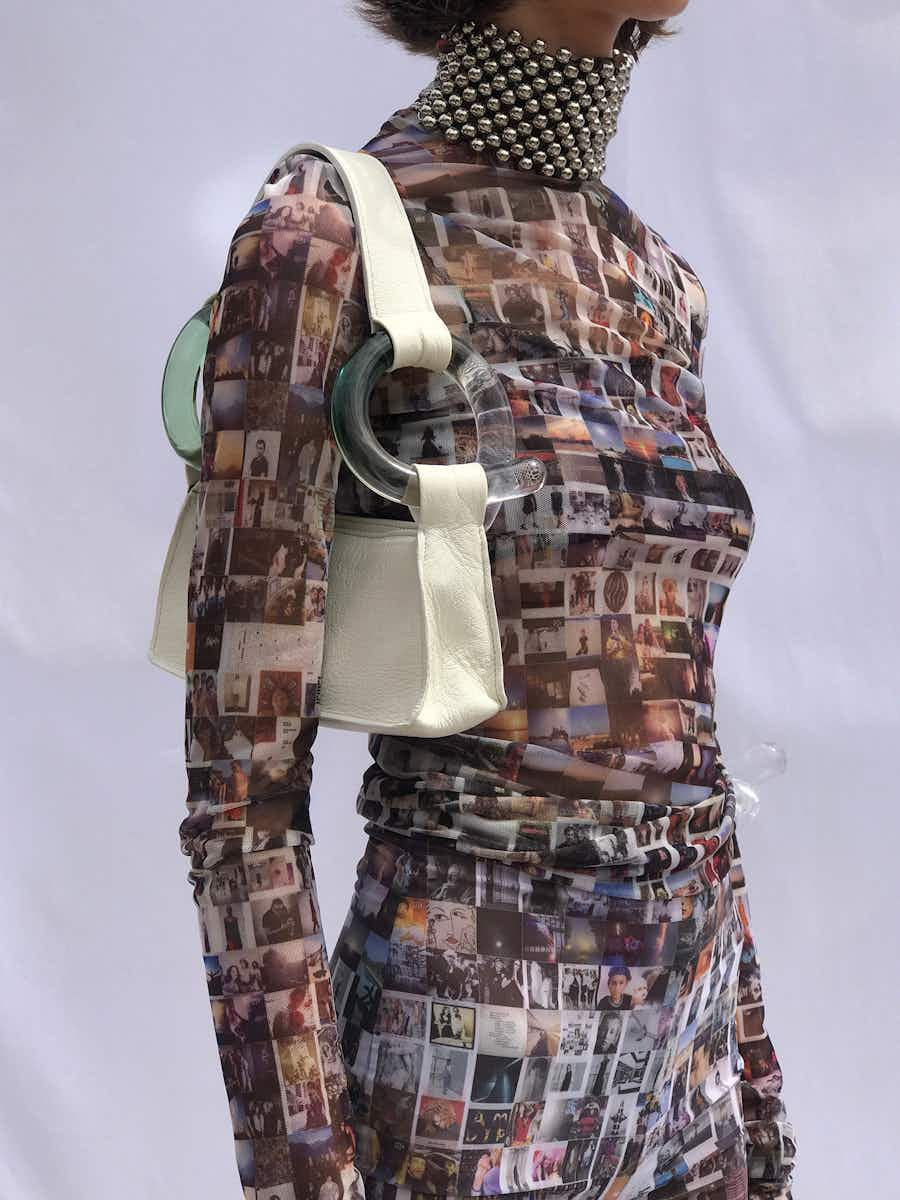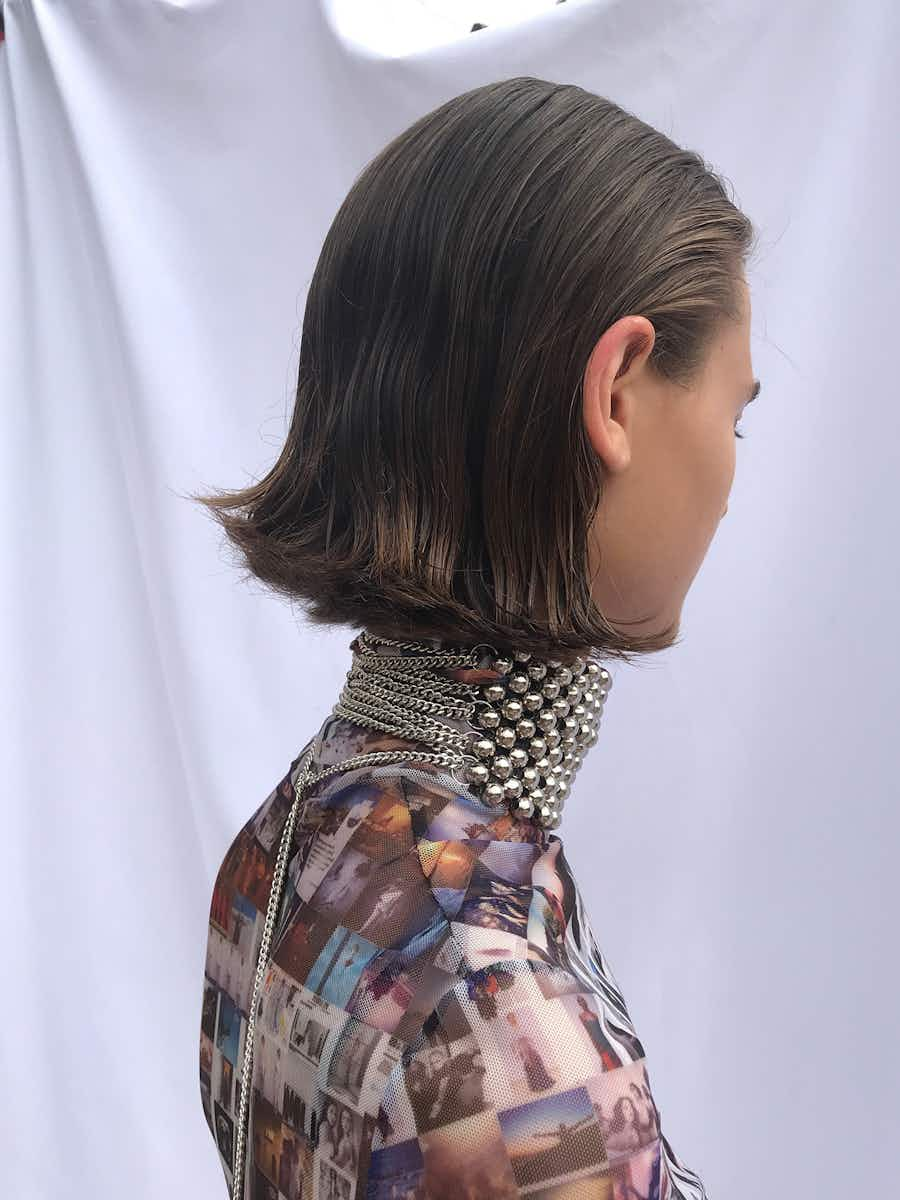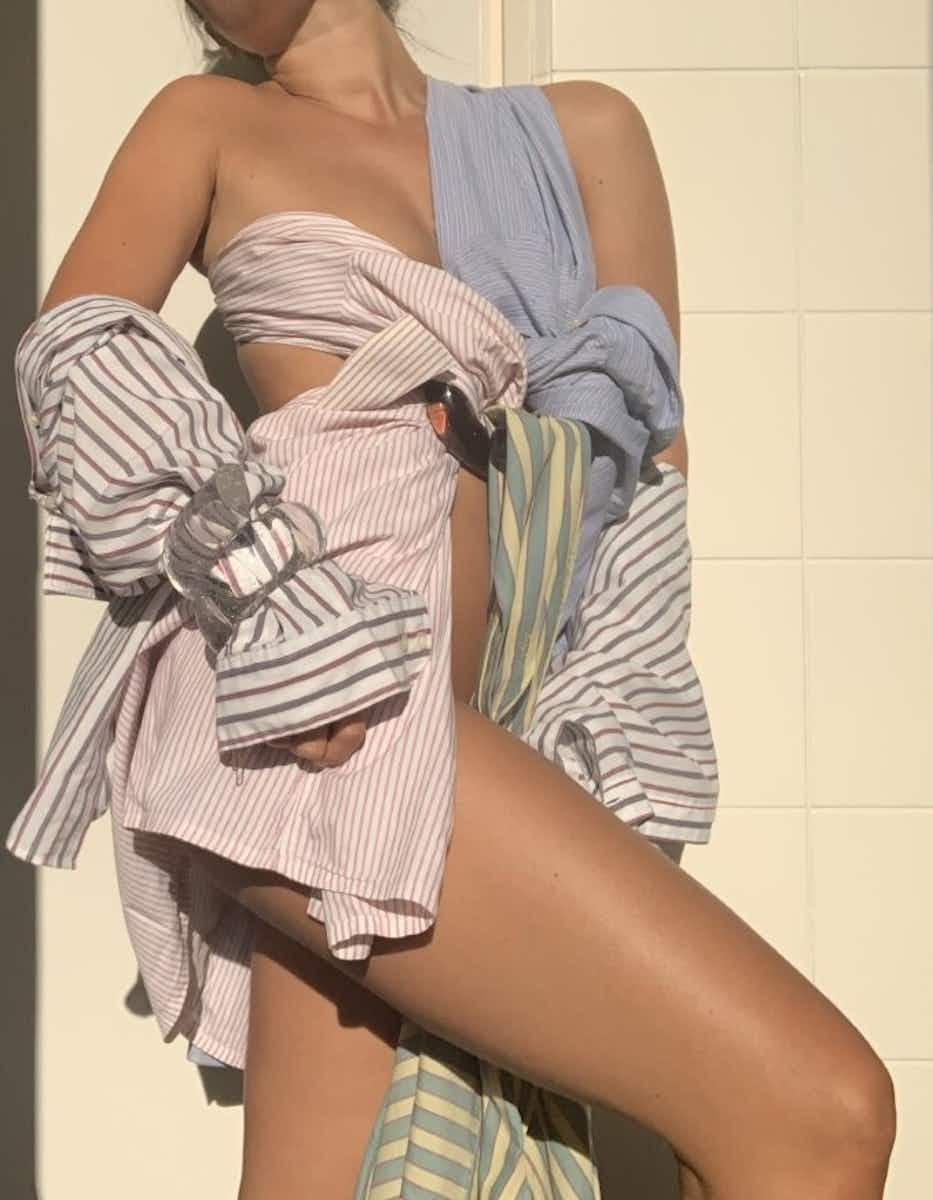 The experimental, devilishly provocative nature of her work has earned the 27-year-old the opportunity to design pieces for Casey Cadwallader's Mugler – the historically sexy fashion house as equally future-facing as Duprat herself.
In what feels like a natural progression for the designer, her collaboration with Cadwallader seemed the perfect, fateful match. Initially meeting in 2019, the pair instantly clicked. ​"We just hit it off," she recalls. ​"He's very trusting and allows me a lot of freedom. I share his vision on many levels."
The jewellery Duprat has so far created for Mugler feels authentic to her own design ethos, which is perhaps why their partnership feels so symbiotic. Complex, surreal and with a playful undertone throughout, her signature ball-bearing necklaces have gone 3D, offset by refined barbed wire chokers and earrings.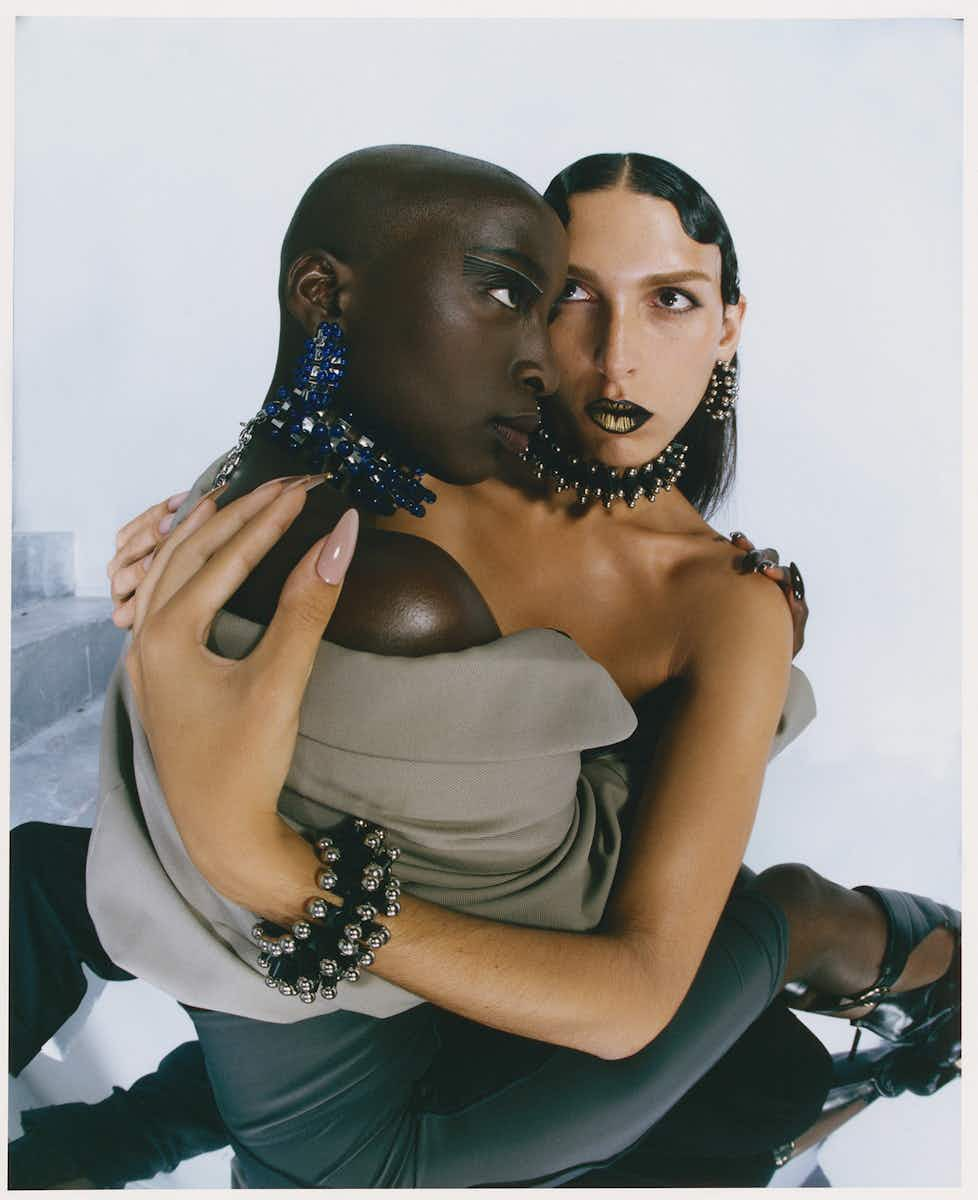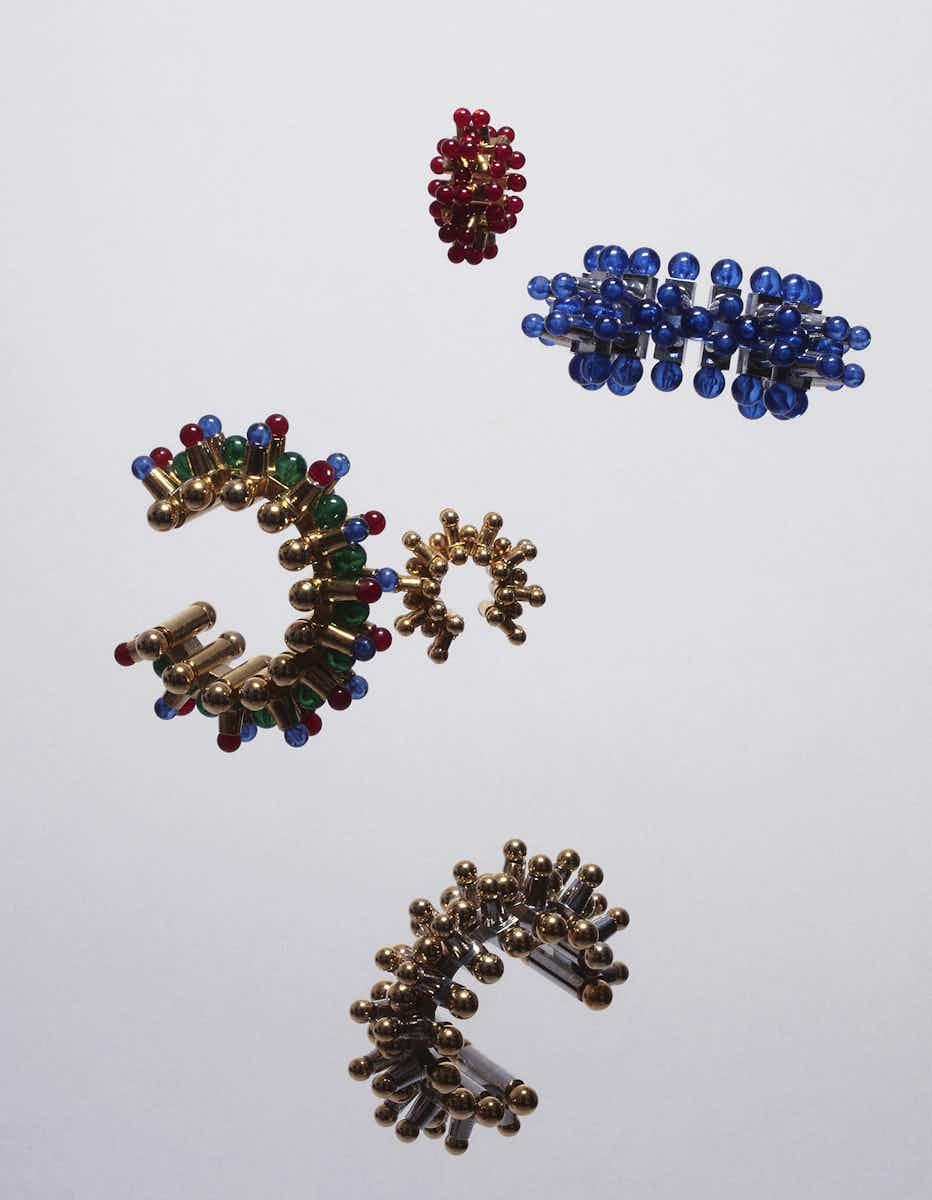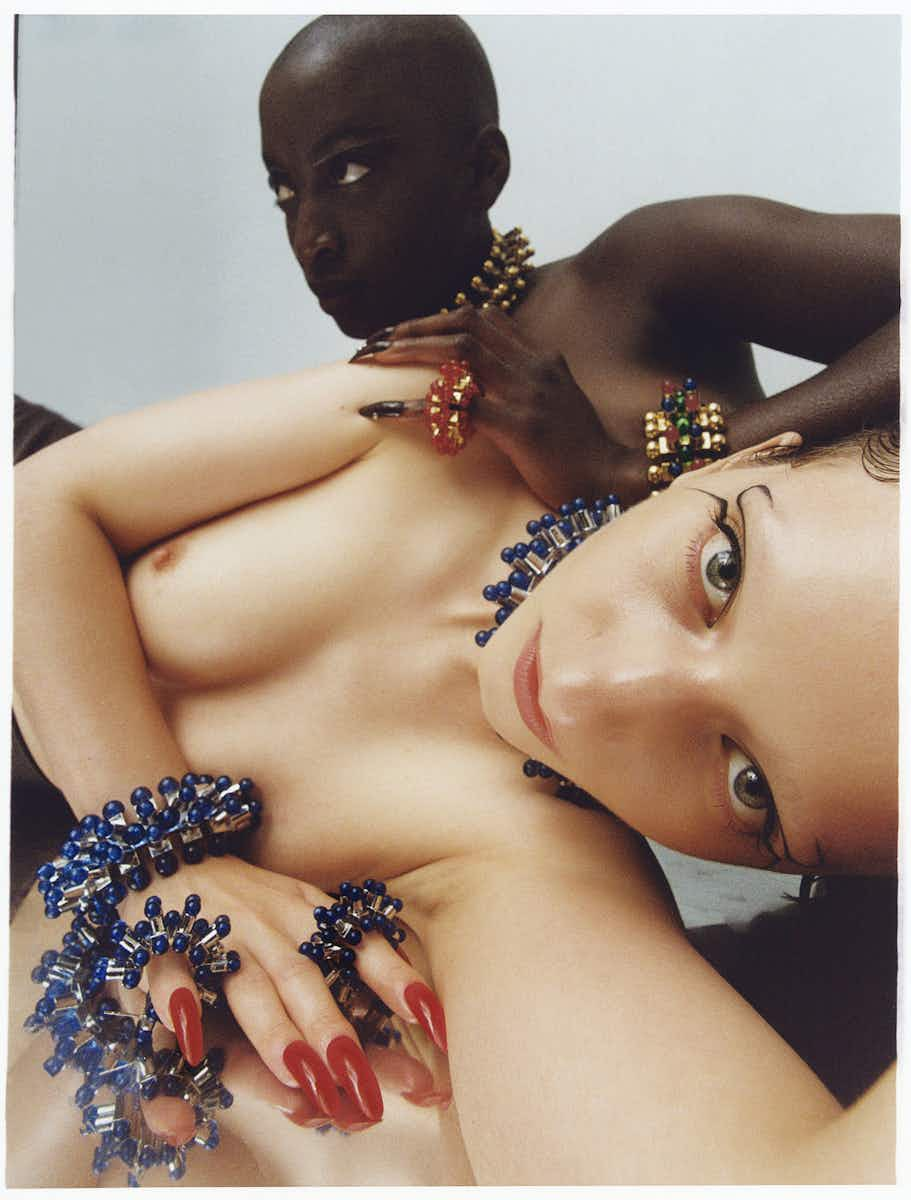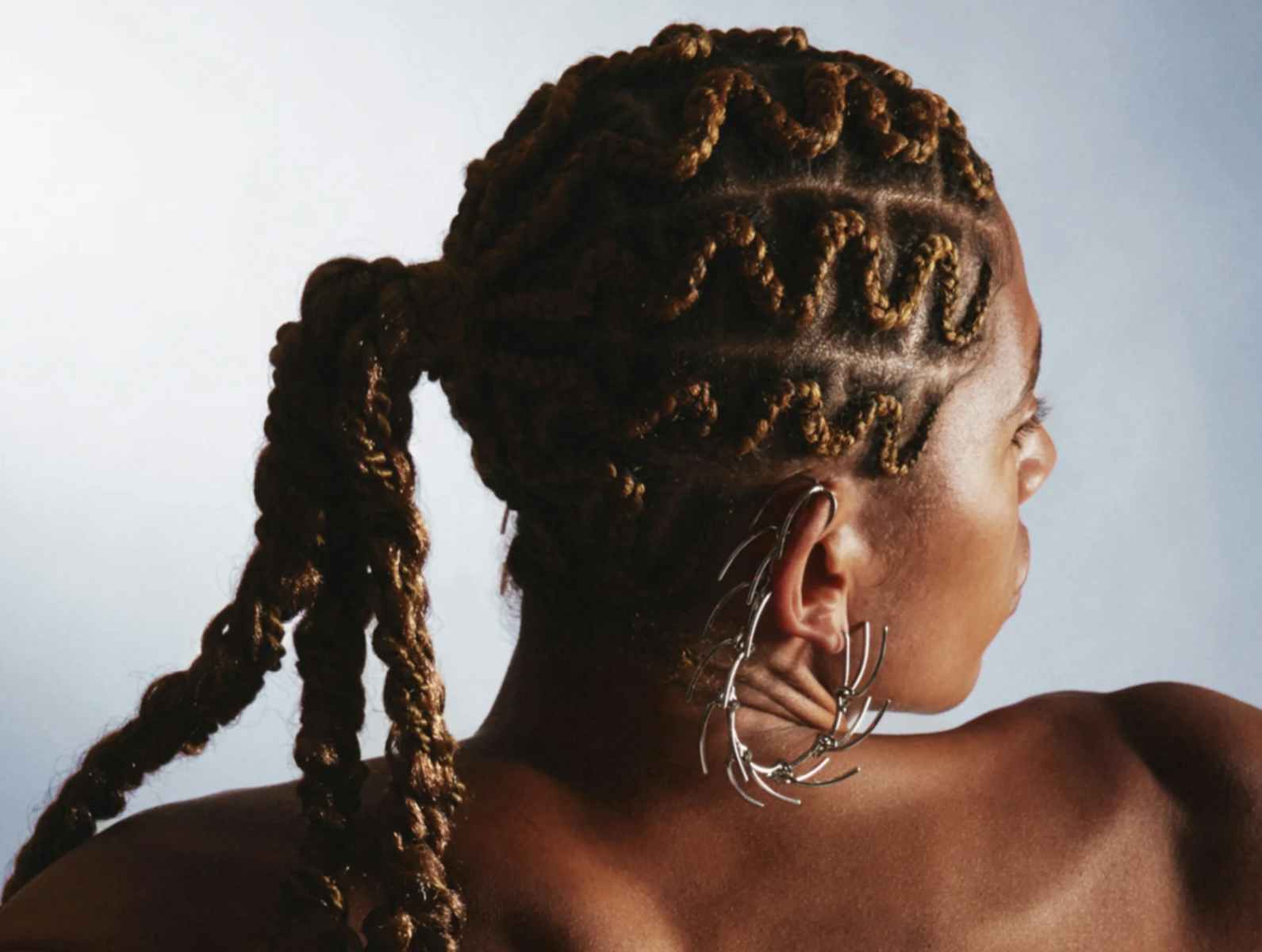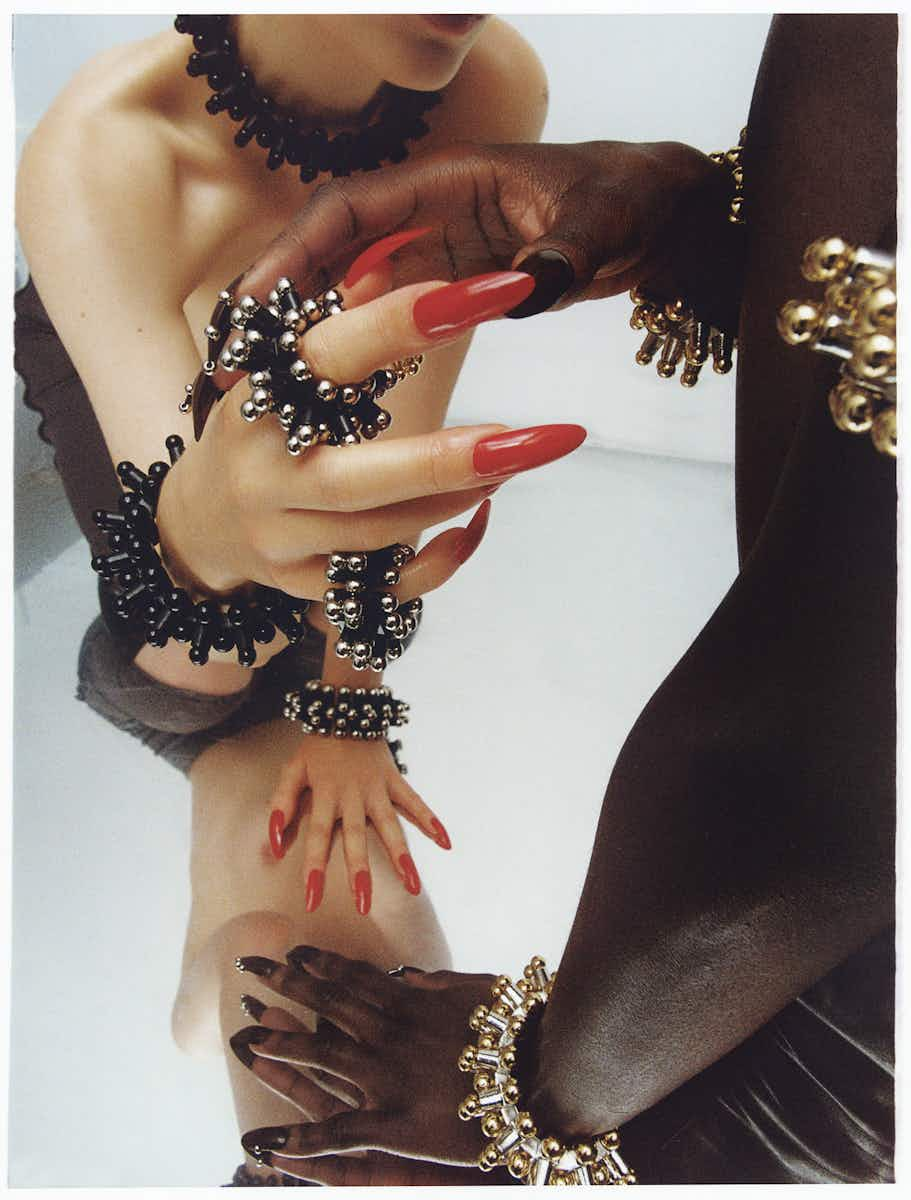 Duprat wants to create pieces for ​"daring, fearless people" who are proud of their identities. ​"Sometimes when I finish a mock-up, I imagine someone in the street wearing what I've designed: strong and confident. I like the idea that it can be anybody," she says.
Luxury and abundance are innate to Duprat's work, as is collaboration. Recently, she has worked on photoshoots based around the dramatic, fantastical AW21 jewellery she designed for Mugler, captured by photographers Lee Wei Swee and Mélissa de Araujo.
And there are seemingly more collabs to come: ​"I'm very superstitious so I don't want to say too much, but it's very exciting and different to what I've done so far!" she says. ​"And of course, little by little, I'm starting to establish my own brand. My first showroom will take place in Paris, in March 2021."
Here's hoping we'll be allowed out of the house by then.


More like this