Louis Vuitton's razor-sharp state of play
Virgil Abloh is unravelling the rules and regulations of Euro-centric, Western sartorial codes and questioning why we perceive people based on how they're dressed. This season, for Abloh, is about creating a new vanguard – one that is bold, radical and inclusive.
Marking the first of Louis Vuitton's month-long series of menswear-focused events, today creative director Virgil Abloh presented his AW21 collection through an 11-minute performance art film – one that shared a clear message of humanitarianism and a stark reminder of the inequalities produced by Euro-centric ideals.
This season, much of Abloh's inspiration came from Black American novelist James Baldwin's 1953 essay, Stranger in the Village. More than often exploring the intricacies of race, sex and class in Western society, Stranger deals with Baldwin's experience in Switzerland in 1951, where his Blackness became a gruelling talking point for the residents who had never seen a Black person before. He would then find parallels in the reality and alienation that came with being a Black man in the USA.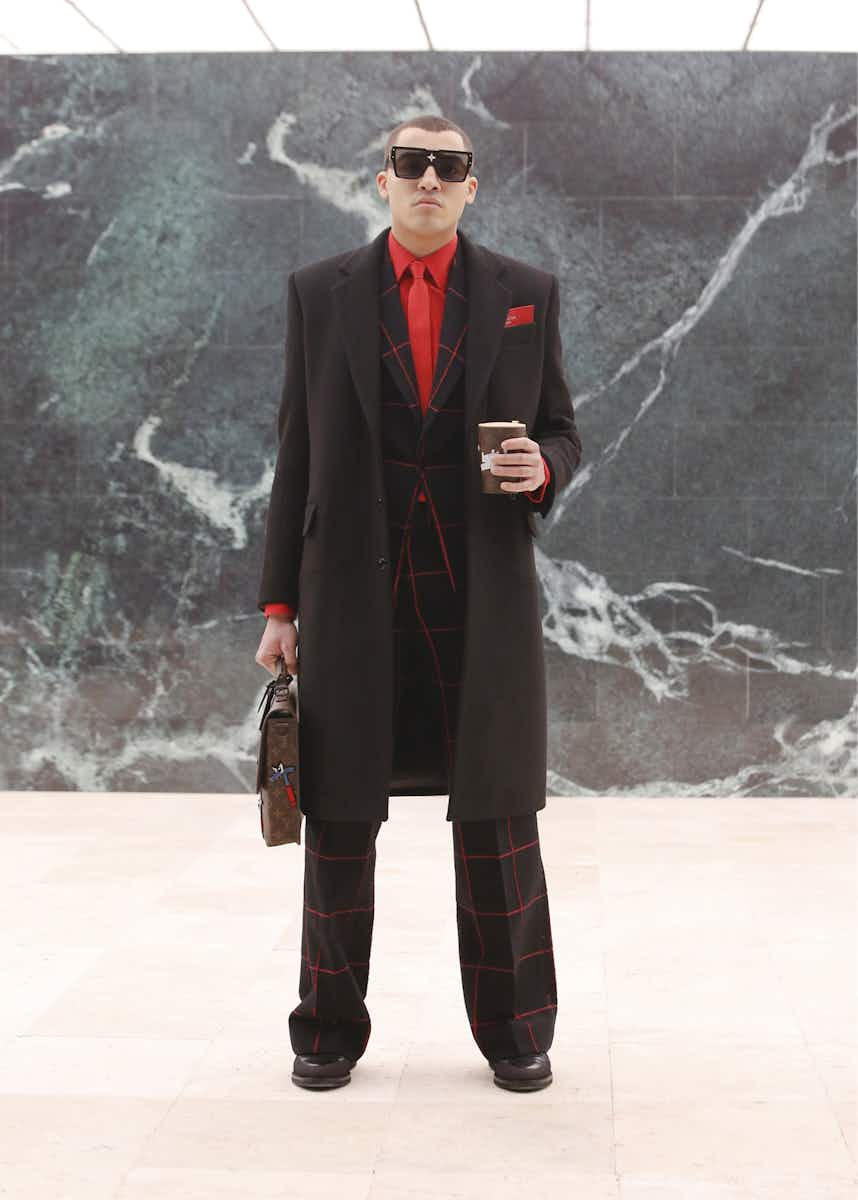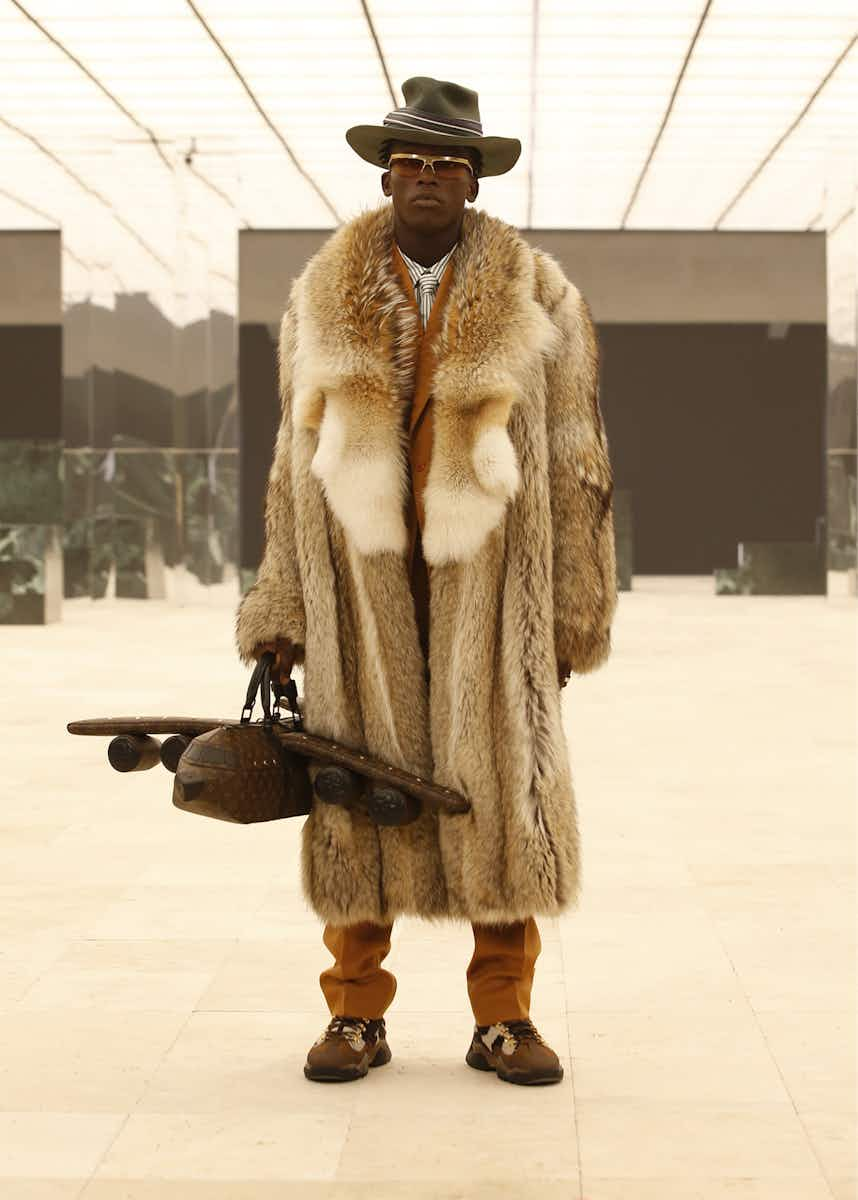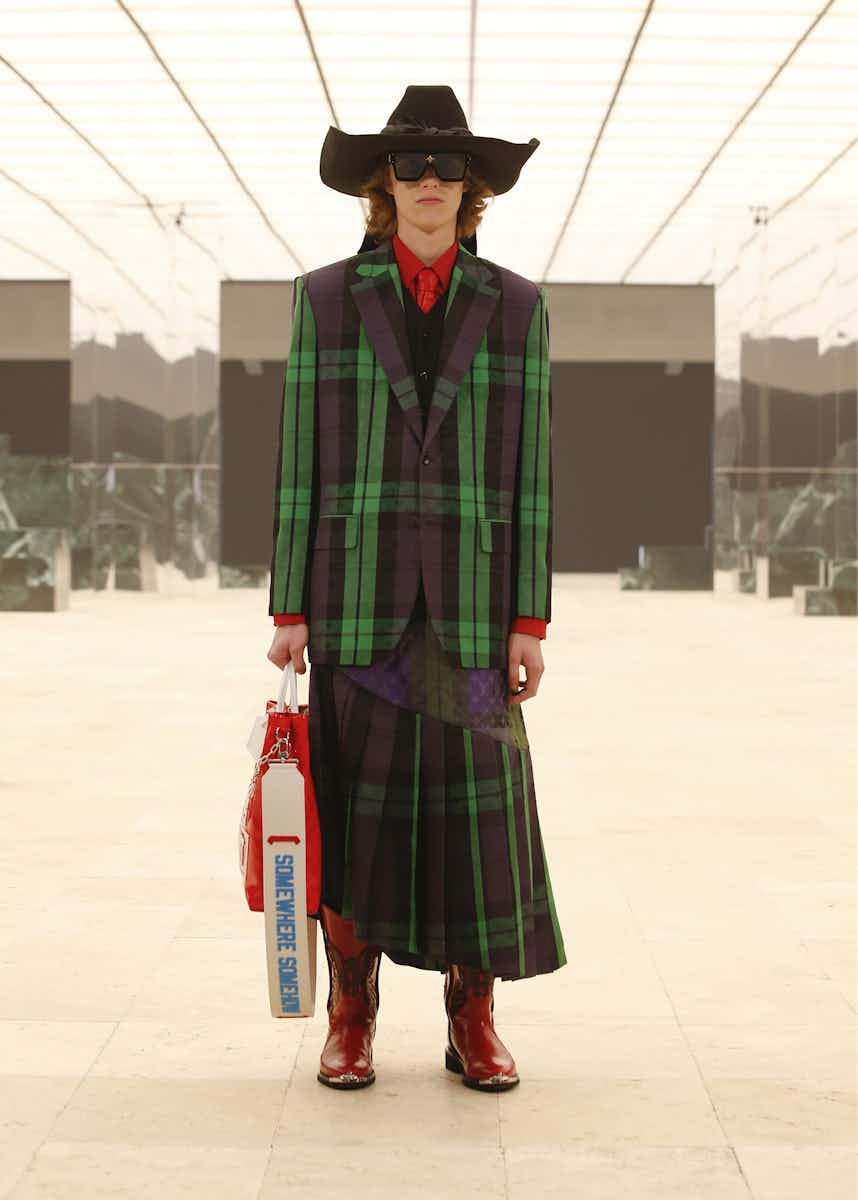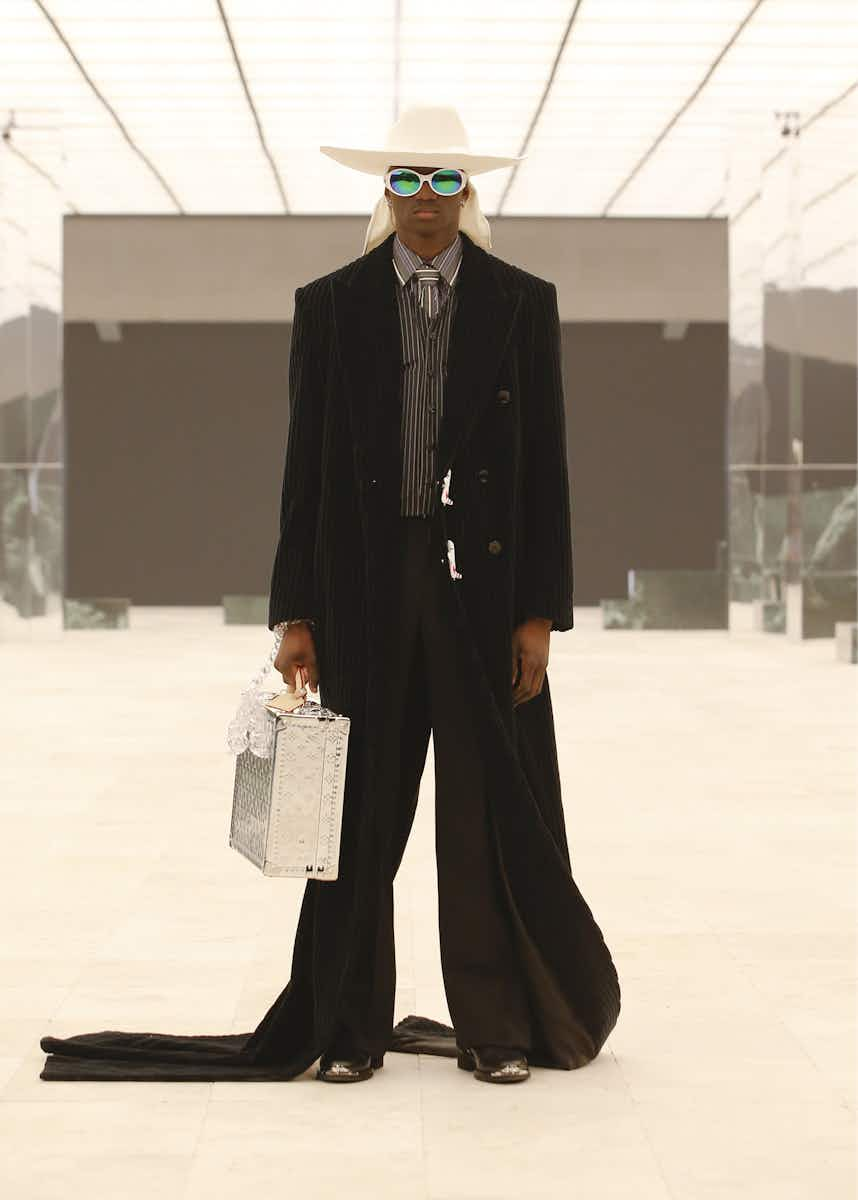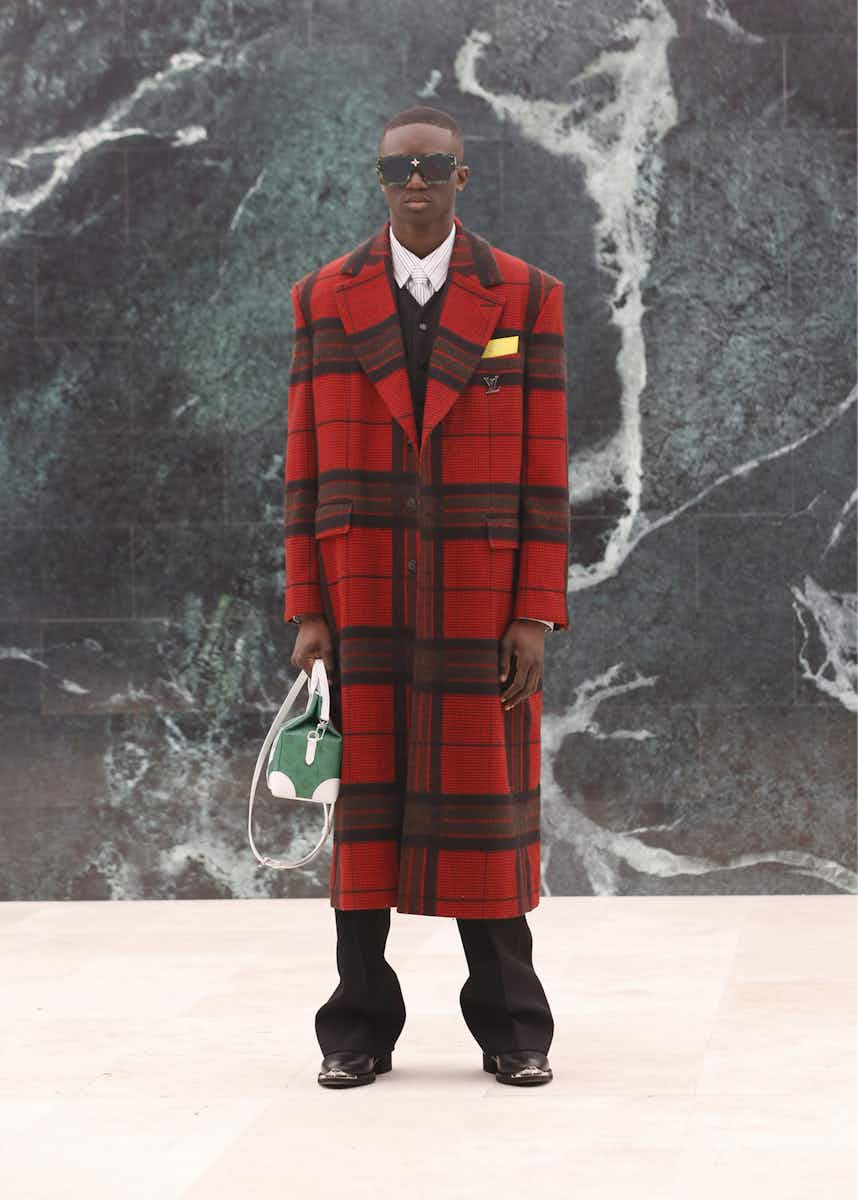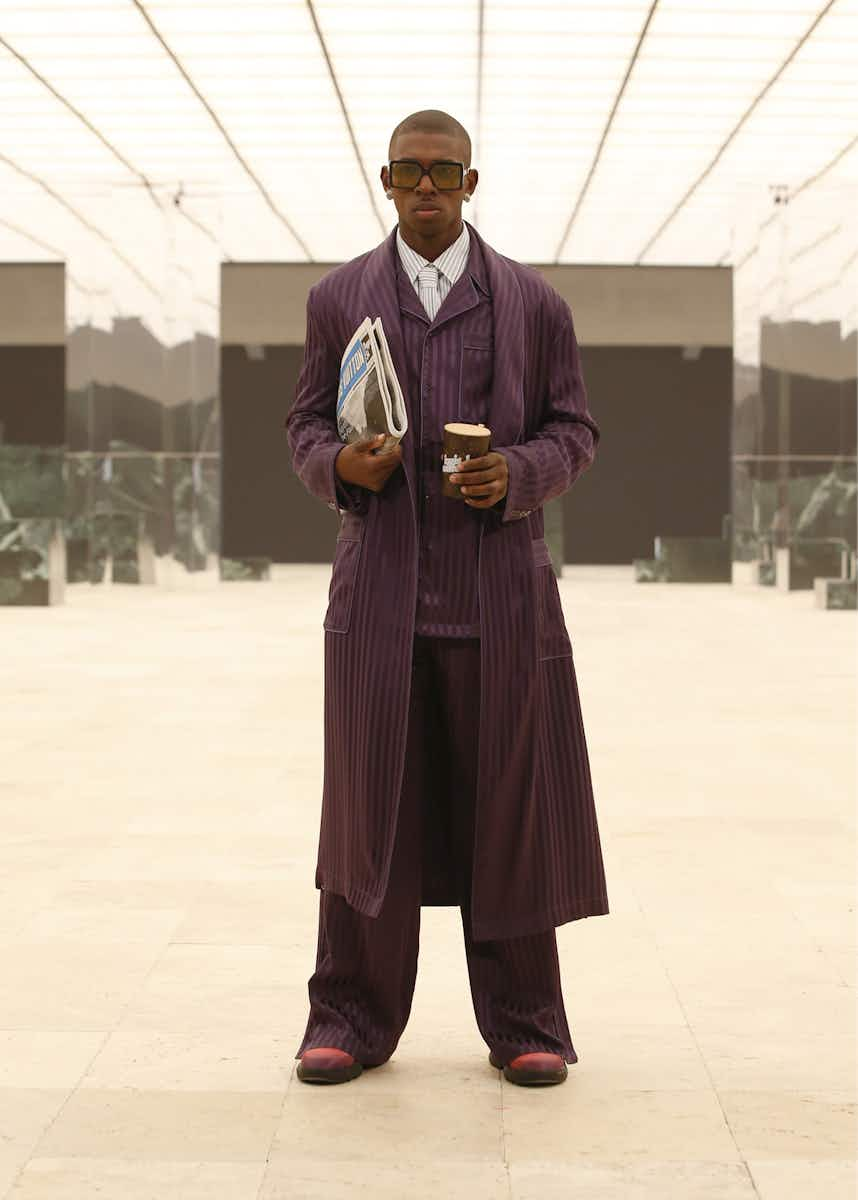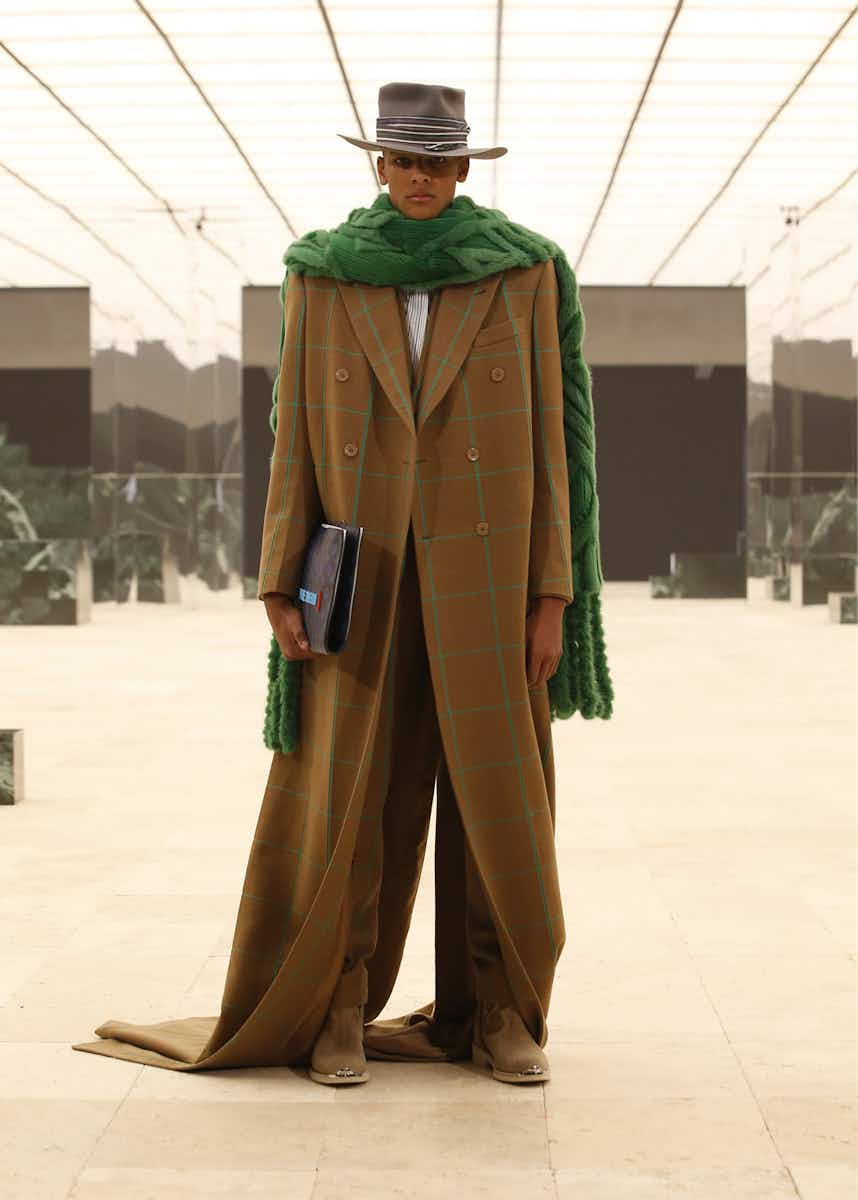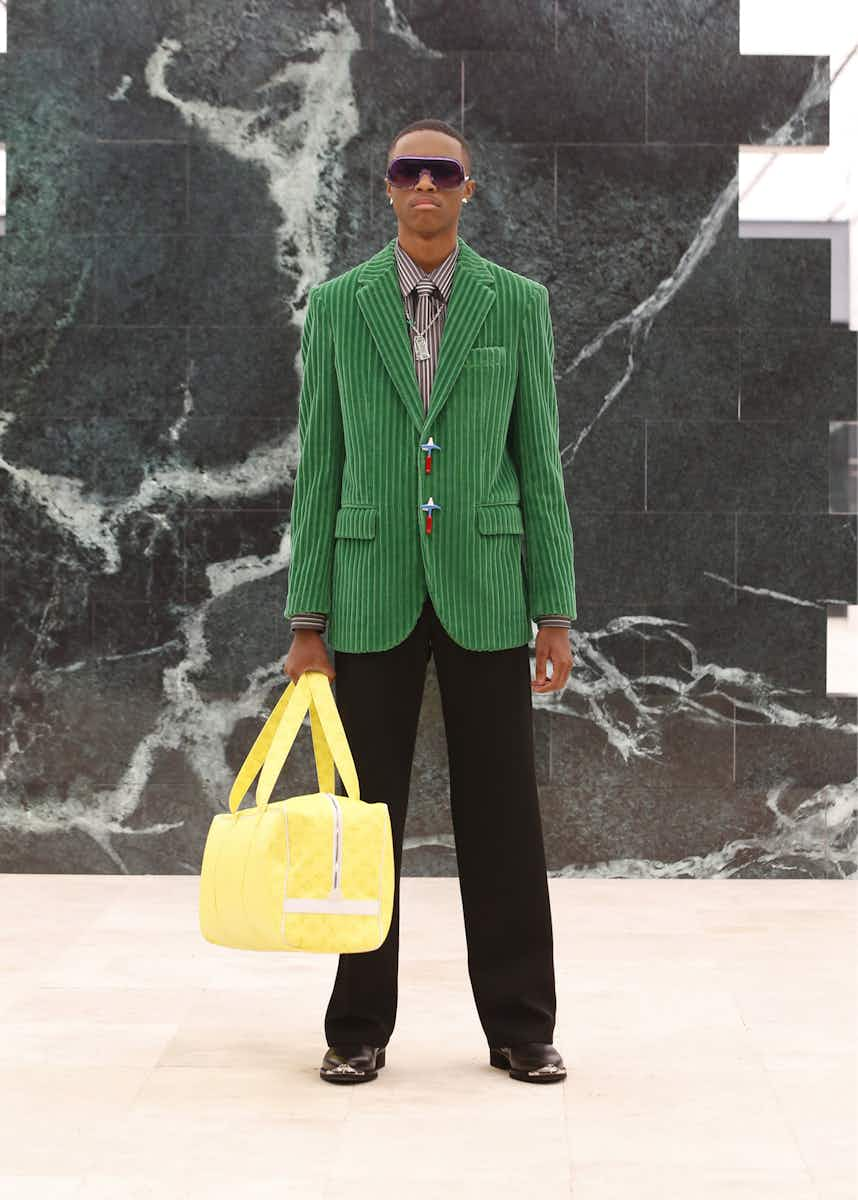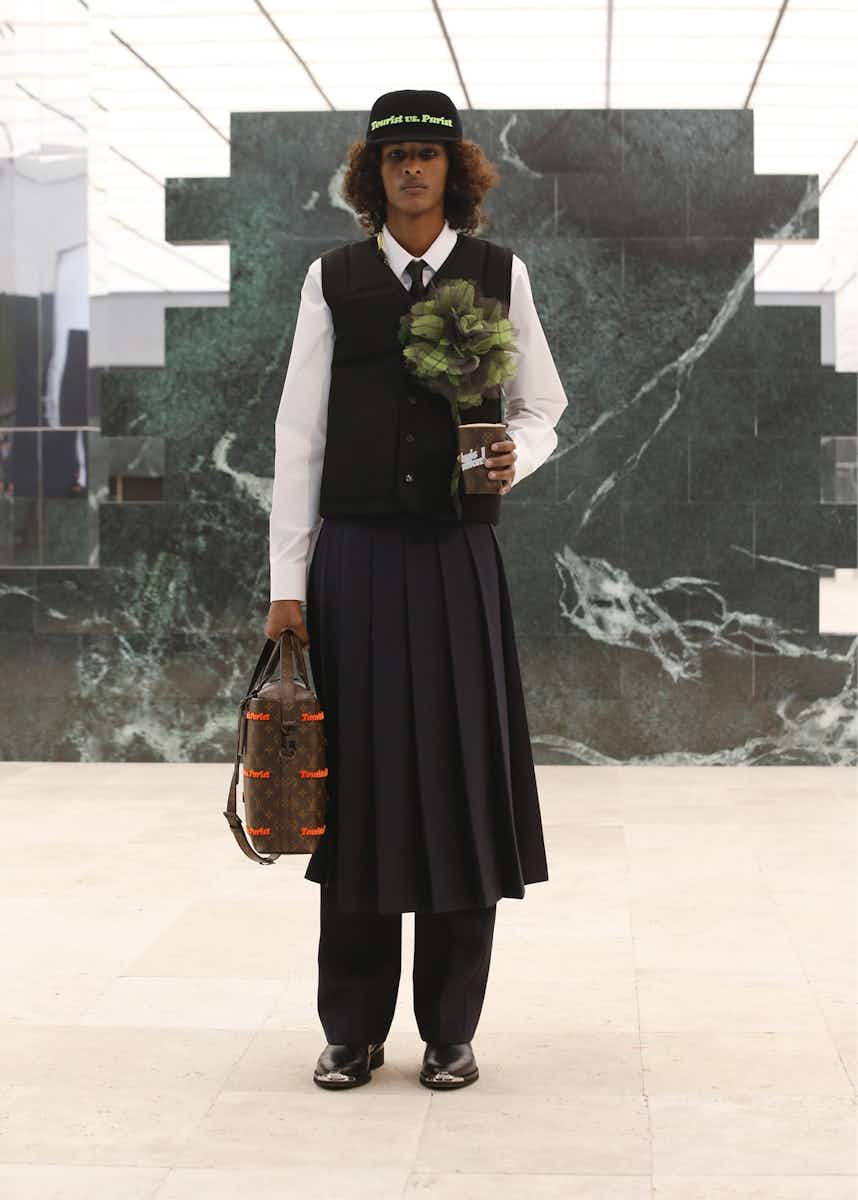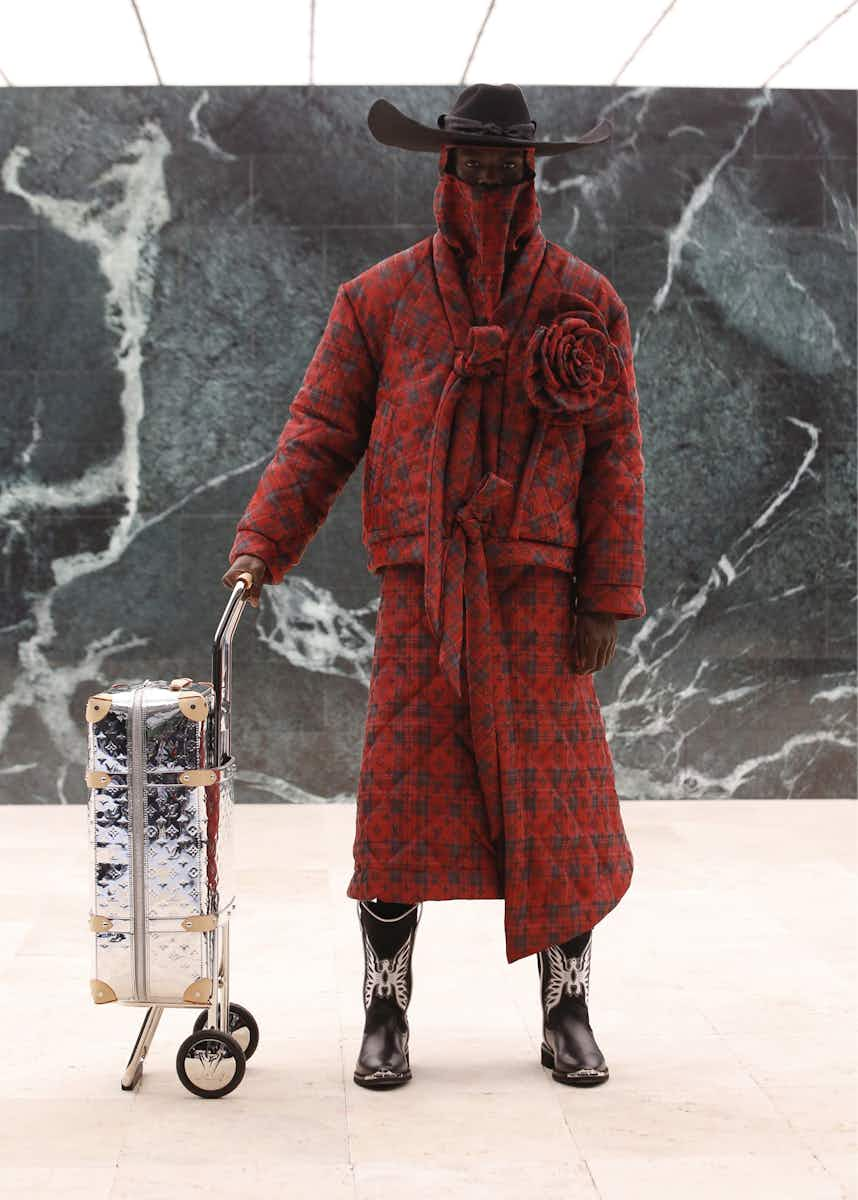 Today, Abloh questioned manmade rules and design myths, shaking up sartorial codes like gender conformity by slipping skirts into his menswear collection. He explored archetypes, too: ​"the artist, the salesman, the architect, the drifter", questioning the way we perceive people based on the way they dress and the ​"human values we associate with them".
The zoot suit – worn by poet, activist and first-ever Black trans model to walk in a Vuitton show – was transformed: slickly tailored with freeing trousers and razor-sharp shoulders – a power-play worn with dark-lens sunglasses. The Kente cloth – close to Abloh's Ghanian roots – was depicted in tartan, a pattern associated with Scotland that worked its way onto a heavily lined evening coat. Volumised fur coats, wide-rimmed trilbies and a deconstructed menswear take on a traditional dashiki – a highly patterned style of dress often worn traditionally worn by women in Kenya, Somalia and Tanzania – optimised Abloh's quest to break the boundaries of who wears what and why, uplifting his wearers through opulent cuts and extravagant shapes.
Elsewhere in the collection, Paris' key landmarks were constructed from bulbous fabrics and stitched to bomber jackets, as were the skyscrapers of New York. We might not be able to travel right now, but thanks to Abloh, you can wear the city instead.
The collection's theme is global: to deconstruct sartorial boundaries, the world must change the way it thinks. The show's invitation winked at the idea of transcendence (the French house sent toy aeroplanes to guests ahead of the show), but Abloh's implemented motif, ​"Tourist vs. Purist" (which found its way onto holdalls and hats), speaks for itself: that those watching the world of art, fashion or architecture and aspire towards a sense of belonging are the Tourists, vs. the Insider (the Purist) already occupying those realms.
The overarching message? Out with the old, in with the inclusive, radical and shape-shifting new.

More like this