This powerful zine blends Afrofuturism, big beauty and fashion

Photographer Lucie Rox and Crystabel Riley have collaborated on WATER••COLOUR. Loosely based on Rivers Solomon's book, The Deep, it features fashion by Di Petsa and all the best in beauty.

WATER••COLOUR, the new self-published zine by photographer Lucie Rox and makeup artist Crystabel Riley, is a surreal, boundary-pushing exploration of all that beauty can represent – in another dimension. Full of striking imagery, it's a labour of love loosely based on Rivers Solomon's award-winning fantasy novel, The Deep (2019).
"The book's storyline is derived from the Afrofuturist mythology created by [Detroit electronic music duo] Drexciya, which imagines an underwater world populated by the unborn children of pregnant African women who were thrown off slave ships," 29-year-old Rox says. ​"They became a new hybrid species of their own; human but having learned to breathe underwater." These elements coalesced to form new ideas around Black skin and make-up, and how these could connect visually.
As long-time friends and collaborators, Rox and Riley got thinking about what these mythical underwater creatures might look like, intertwined with their surroundings, beautiful to the point of myth.
After a trip to the darkroom, Rox – who was born in Marseille and grew up in Brittany before eventually moving to London – couldn't quite shake the feeling that the images were too good for a simple Instagram post. Instead, she decided that putting together a zine would be the best, most natural way to conclude the project, pulling in her favourite London-based designers along for the ride, too. Sinéad O'Dwyer, Supriya Lele, Di Petsa and Alighieri's garments feature throughout its pages.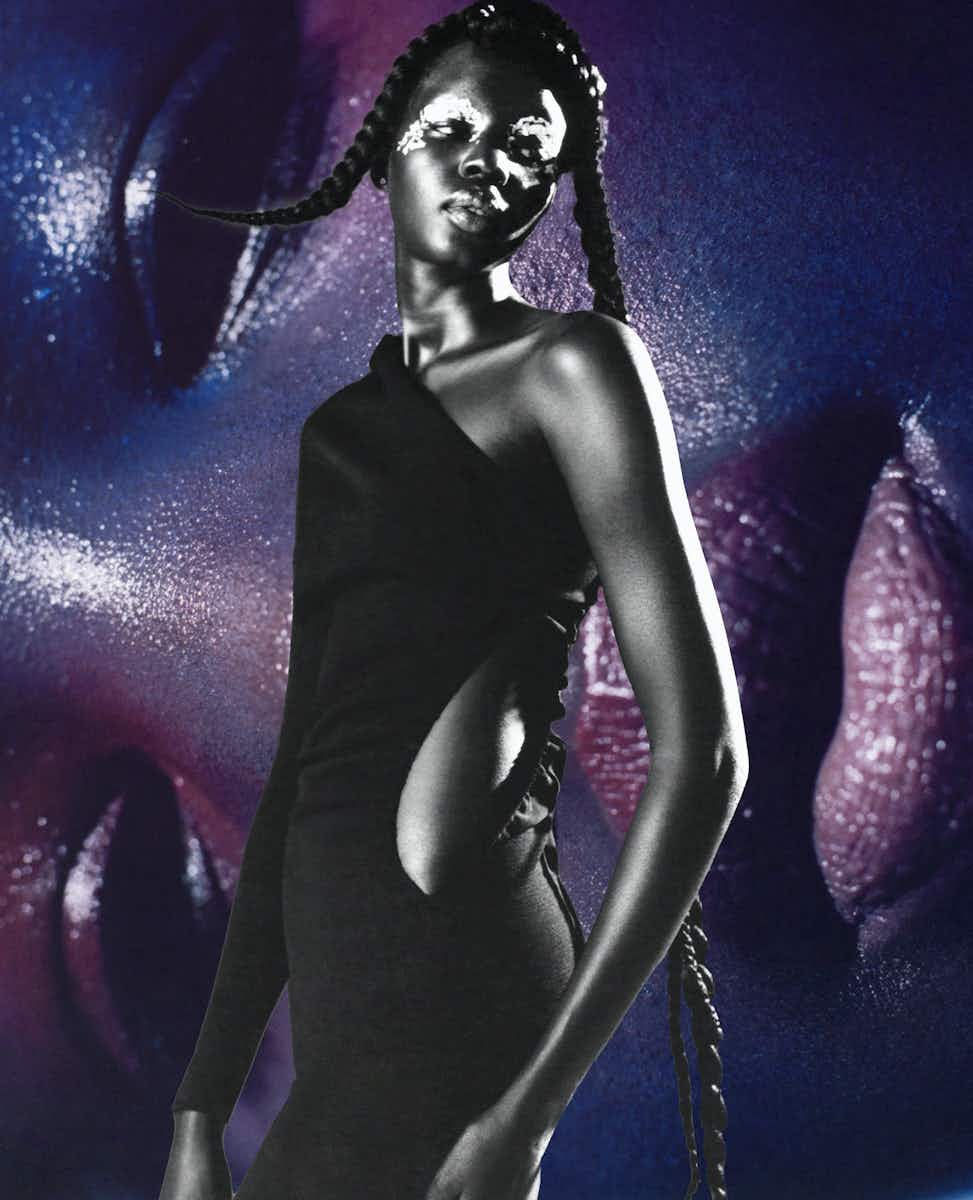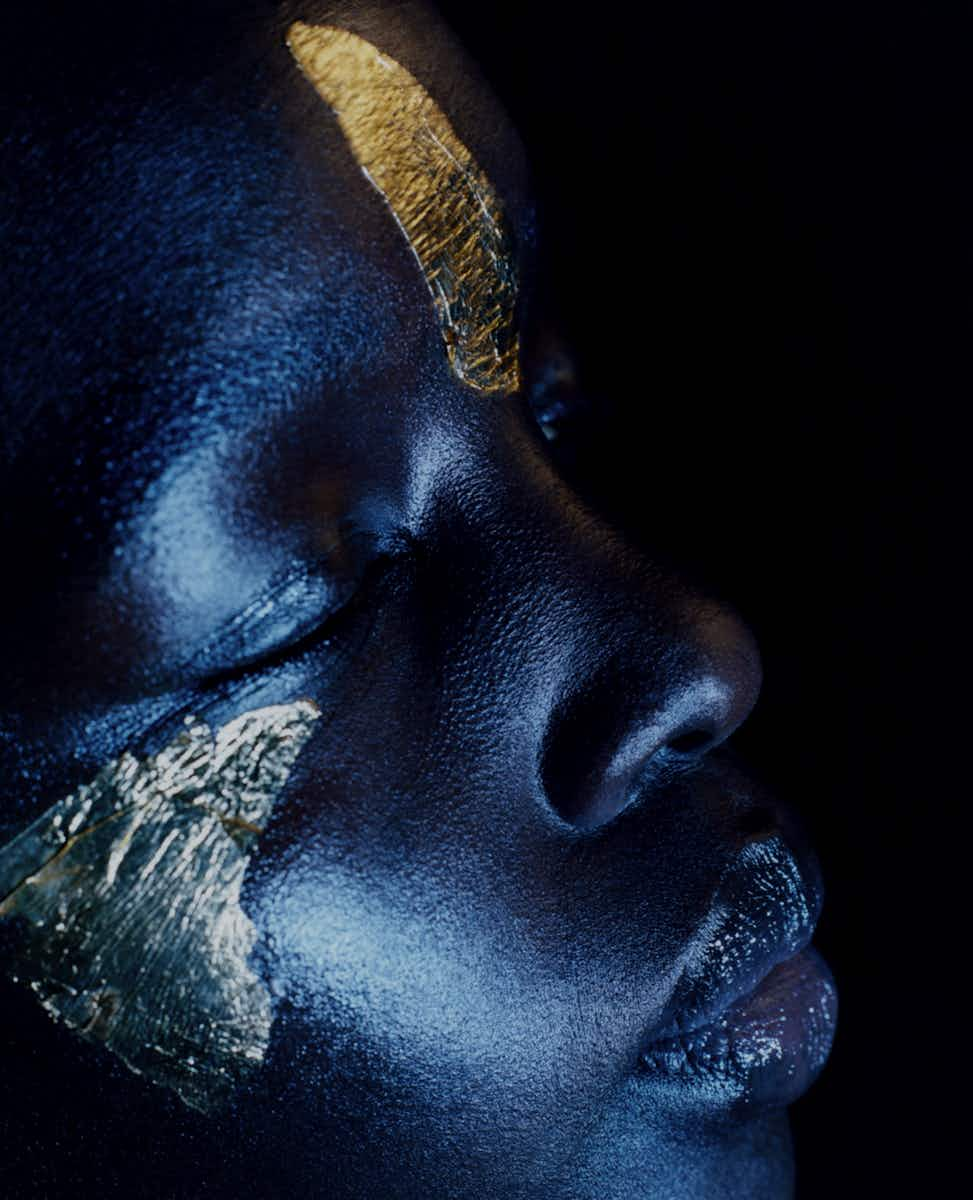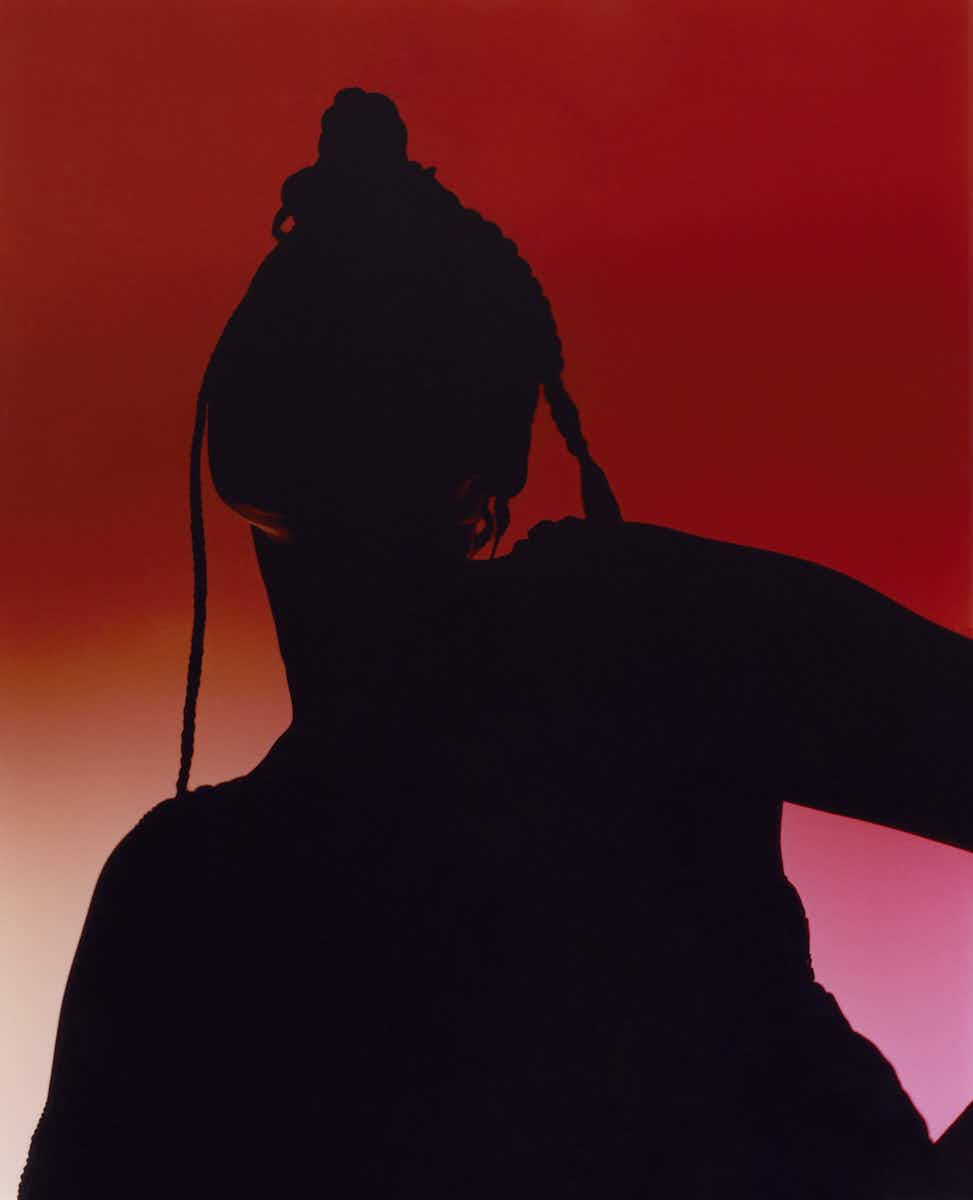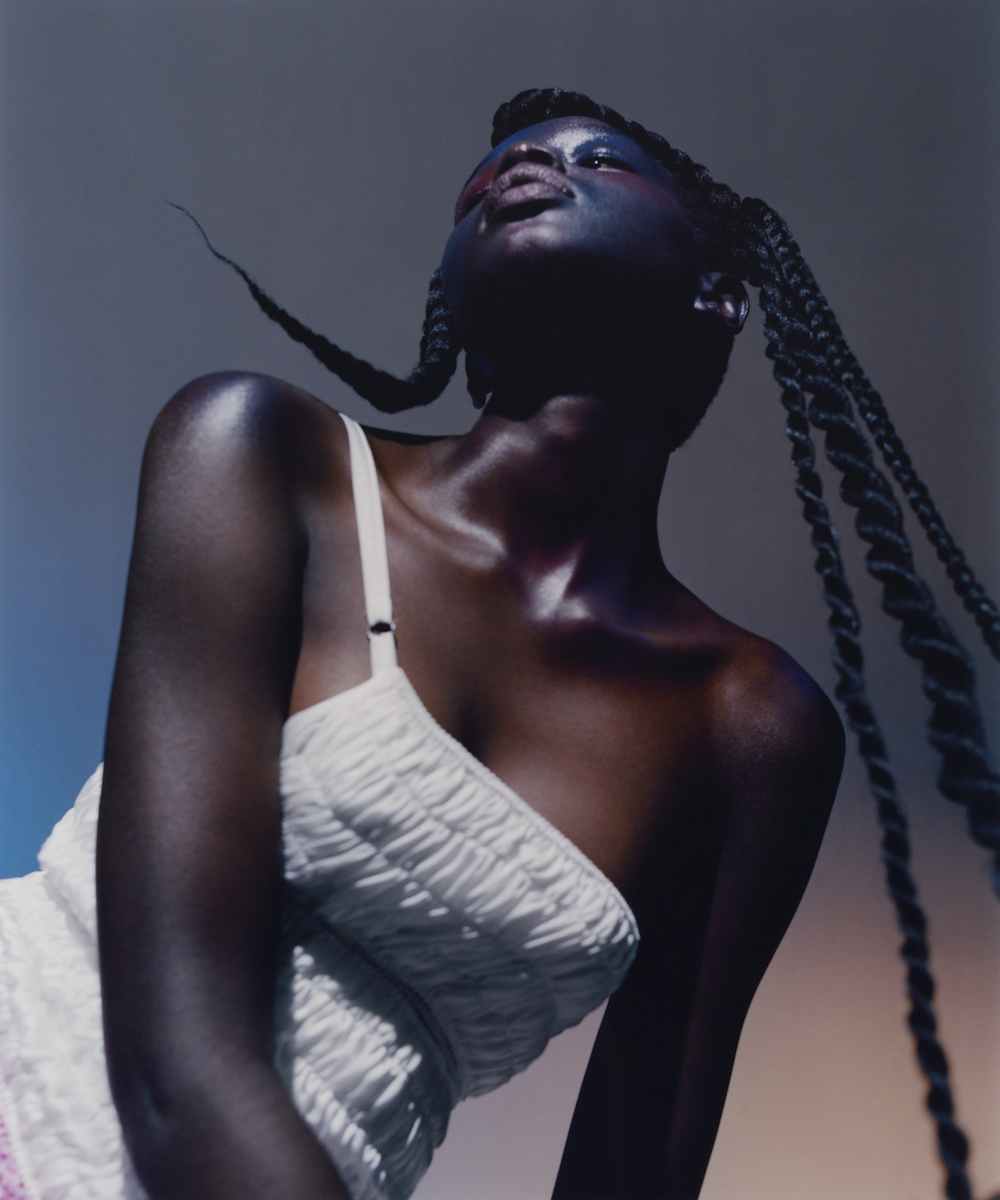 With more time on her hands over lockdown, WATER••COLOUR became a passion project Rox was yearning to sink her teeth into, having spent much of her previous time on commercial work. ​"Suddenly, I had the space to reconnect with my own ideas and new directions I wanted to take," she says. ​"I found there was a real chasm between the work I was imagining in my head, and the stuff I was producing."
Rox hopes others will recognise ​"the beauty in these characters, and that they can have as much fun with WATER••COLOUR as we did creating it." If that weren't enough, she'll also be showing work as part of photographer Ronan McKenzie​'s The Self Portrait exhibition, on 13th May. Expect collage, fresh techniques and plenty of otherworldly work by Black female image-makers.


More like this