Malone Souliers' new collection is pure Mediterranean bliss

Book a flight somewhere hot. Check in. Check out. This British brand is taking high-quality men's footwear to new heights, just in time for summer.
With its distinctive blend of classic craftsmanship, a firm zero-waste philosophy, and plenty of good old-fashioned wearability, Malone Souliers has quickly become one of the most exciting – and widely beloved – new voices in British footwear. And in her latest collection, the brand's founder Mary Alice Malone's instinct for vibrant, kaleidoscopic colour has never been more apparent. It's a blast of euphoric, sun-dappled joy that will have you instantly pining for a lazy afternoon by the Mediterranean sea. After all, as Malone herself puts it: ​"Summer is when colour truly comes alive."
Since launching her first offering for men in 2019, which was inspired by various creative archetypes – the artist, the thinker, the disruptor being just a few – Malone has continued to expand her offering to bring the same versatility, comfort, and dynamism as her instantly recognisable women's styles. As an alumna of the prestigious Cordwainers College in London, Malone ensures every new piece is underpinned by a rigorous understanding of the heritage and ergonomics of classic men's shoes, before injecting it with a future-facing twist.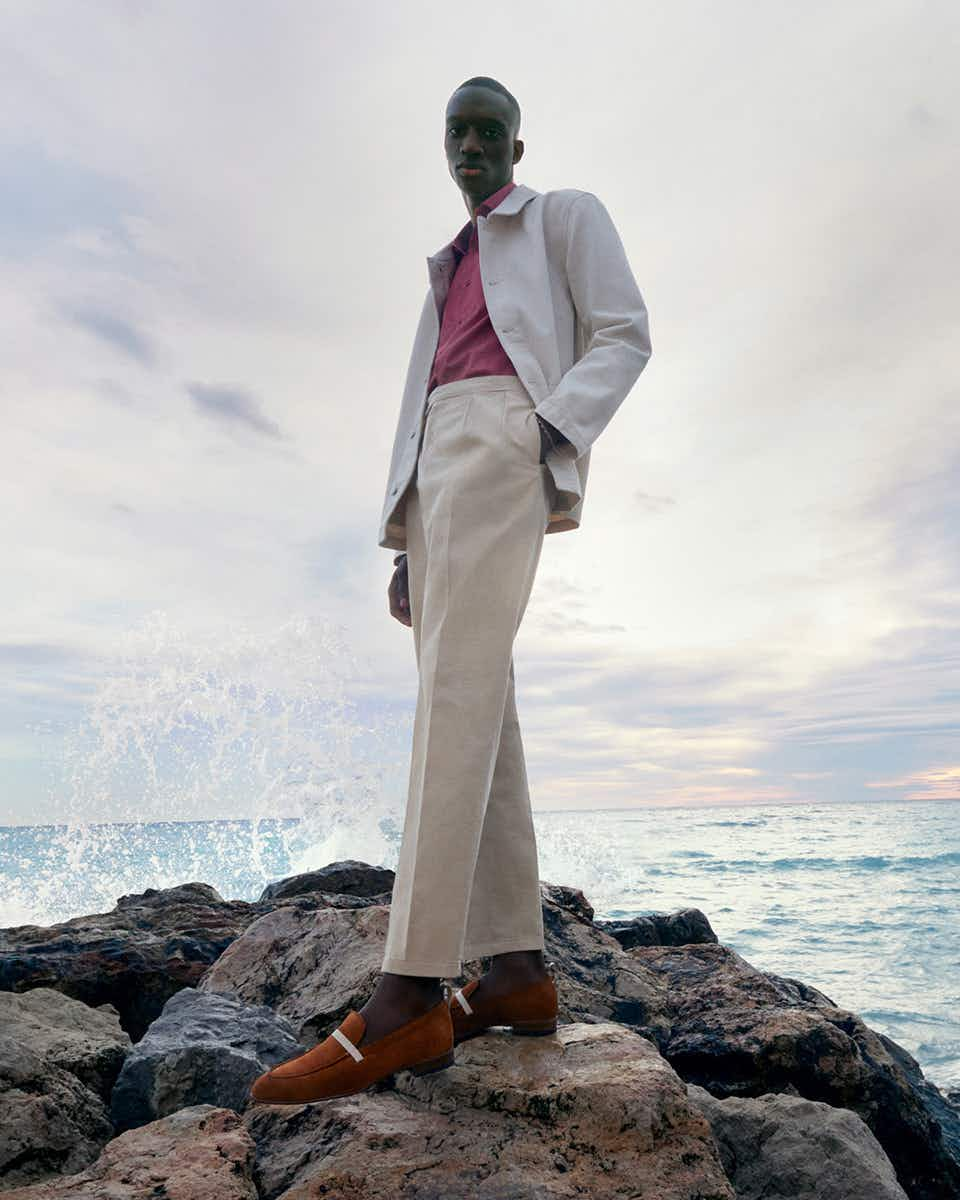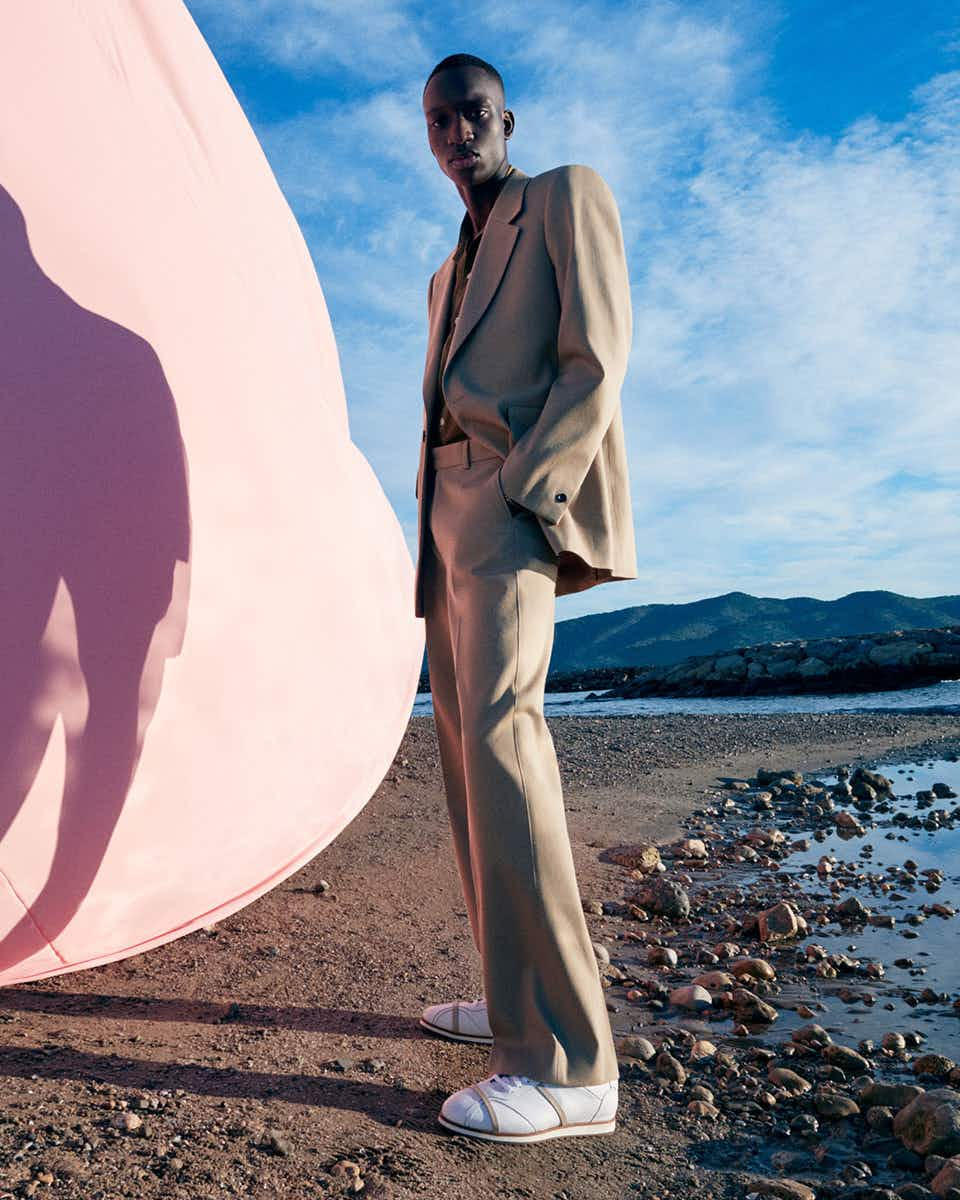 This season, that comes in the form of shoes that playfully bend convention while offering supreme versatility – a slick white leather sneaker inspired by a classic tennis shoe that's ready to catch a plane in or be worn with some proper denim for whatever the day throws your way, or a suede loafer that reinterprets the signature cross-strap from her women's shoes into something more subtle. Most striking of all, perhaps, is the Jean shoe, which features the kind of inventive, off-kilter details Malone Souliers has quickly become known for: in this case, an upper that's made from just a single piece of leather, before being finished off with an asymmetric toe. Impressive.

The brand's latest set of shoes serves as an irresistible celebration of the easy-going spirit of a summer holiday by the sea. ​"I went into this new collection trying to capture those colours, that sense of freedom, hope and joy," says Malone. Who could say no to that?