Manchester's new power generation

More than a city, Manchester is a culture; a mindset; a spirit which powers a restless new generation. To celebrate the Levi's® Vintage Clothing collection, we asked three emerging photographers to show us the places and faces that define their Manchester.
Heather ​"Hev" Glazzard is a photographer from Halifax in Yorkshire, who first arrived in Manchester to study at Salford. There, Glazzard started ​"obsessively" capturing an intimate detail of their life on camera; the people they were sleeping with.
"I was archiving my photos because there's nothing to do in lockdown, and I thought, how did I get people to do this?" Glazzard laughs. ​"People are just naked in the photos, which is really nice, but I couldn't believe that people would let me [take them]."
Luckily they did, and Glazzard's former conquests have since grown into friends who still model for them to this day – now fully dressed. Take Ella and Bink, Glazzard's cast for our partnership with Levi's® Vintage Clothing. ​"Ella was the first person I started photographing and so I feel like I wouldn't have really got to where I am without her," Glazzard says. Despite only meeting filmmaker Bink three years ago, the duo have recently become closer on their journeys to explore their gender expression; both now identify as non-binary.

Glazzard's work is centred around queerness. It goes without saying that giving visibility to queer and trans people is particularly important during a moment in time when queer spaces which have shut up shop indefinitely. One such spot is Partisan, a space for independent, community-led DIY and cultural projects. Hosting everything from sober Queer Family Teas to all-out parties spannings three floors, Partisan's former venue at Cheetham Hill Road in Manchester's city centre formed the backdrop to Glazzard's queer life in the city. With Partisan planning to move to Salford arts hub Islington Mill, the party is over – in its old form at least.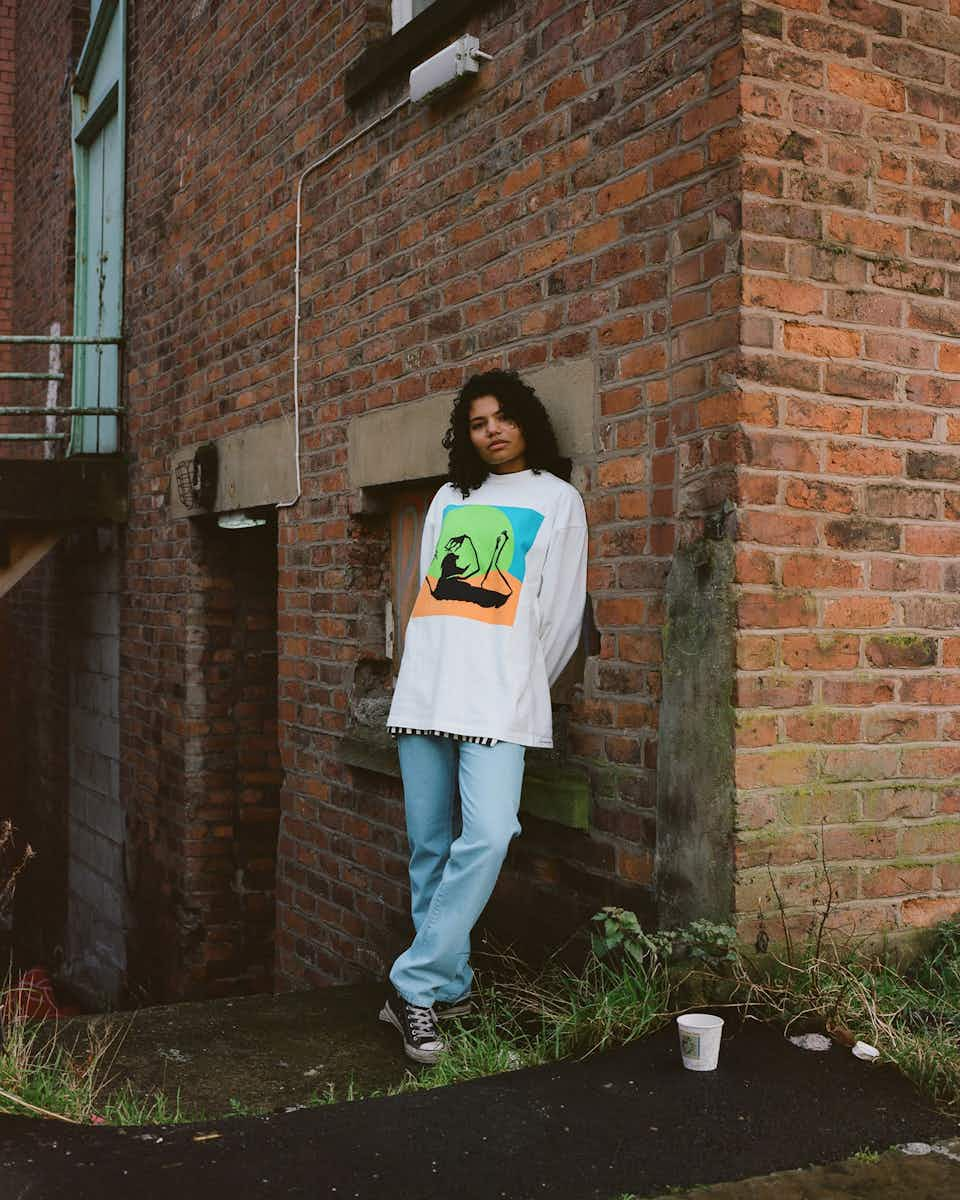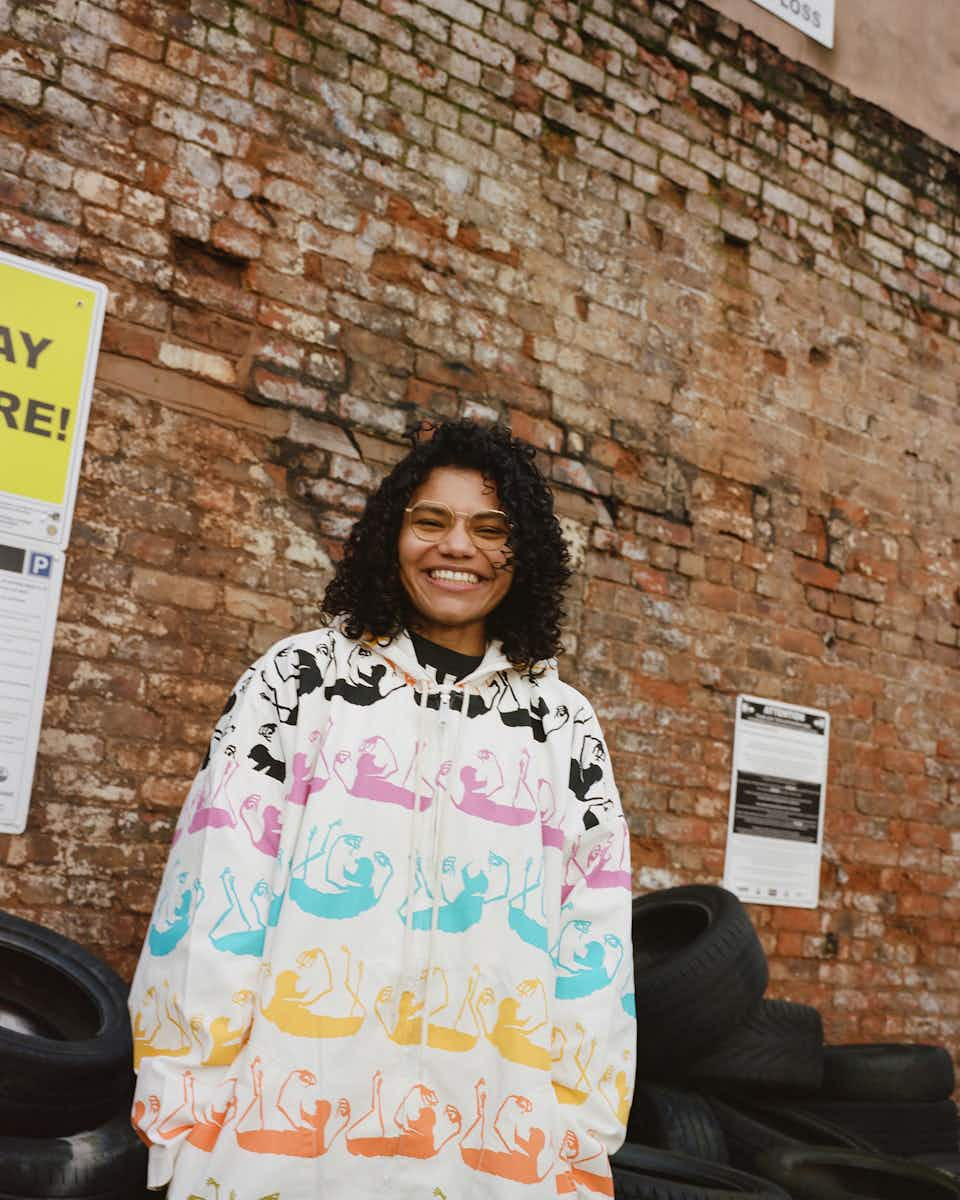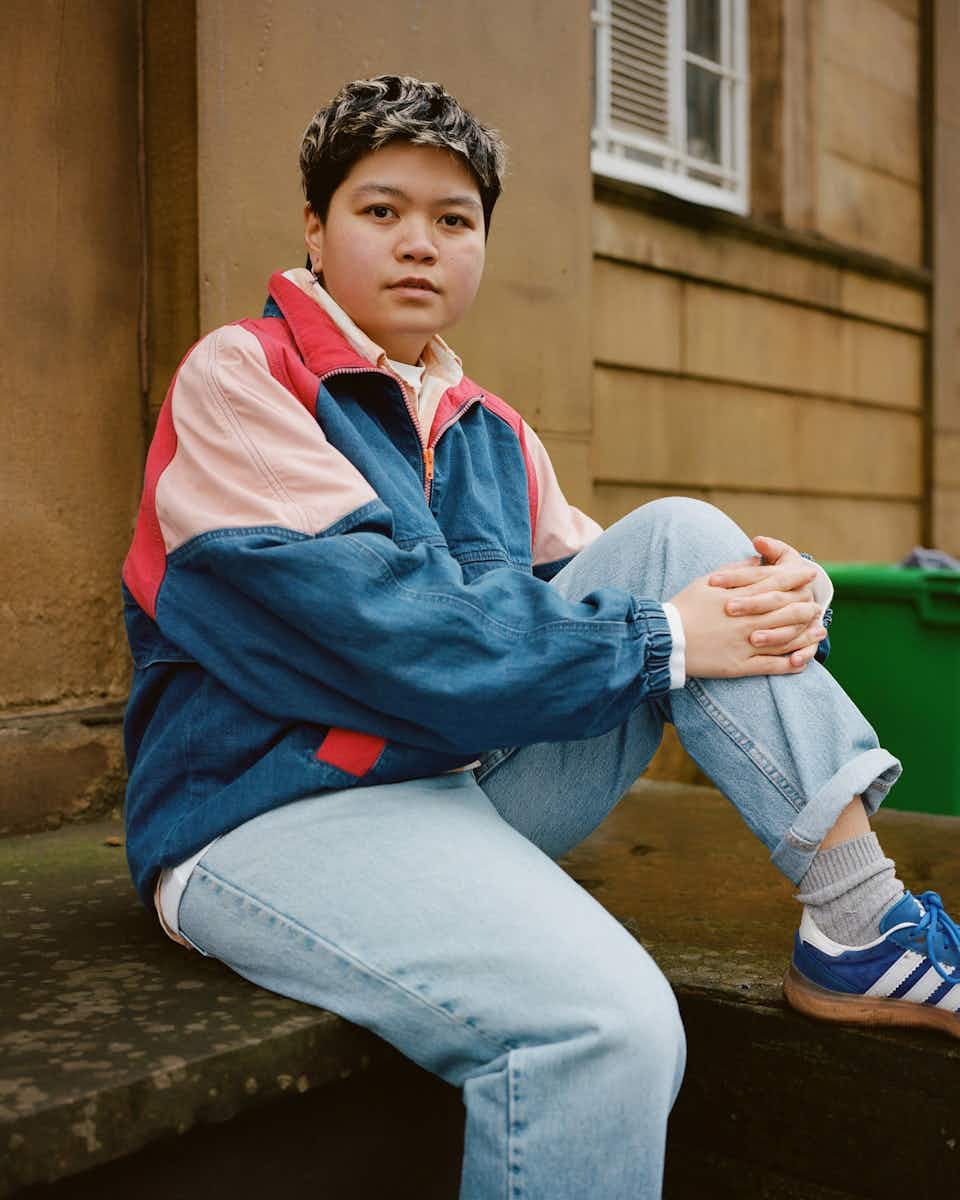 Lockdown or not, style is eternal. ​"Manchester shaped my style through trainers and long coats," Glazzard says. ​"But it also shaped it through being more comfortable expressing more masc-presenting style. Most of my mates are queer and it's like they bring the best out of you through clothes and rooting yourself in who you are."
As speaking to Glazzard reminds us, queer life is a resistance, and when all this is over, the show will go on. In a fantasy realm not too far away, Glazzard tells us they're looking forward to ​"a massive party with loads of queers, and loads of strange performances."
To support Glazzards campaign for top surgery, check out their GoFundMe, here.

Self-taught photographer Toni McCoy-Hopwood made her way to Manchester from nearby Preston to study for university. Nearly five years on, in Hulme and Moss Side in Manchester's South side, McCoy-Hopwood has found a home in a lesser-known part of the city, where designer clobber and champagne bars make way for corner shops and community centres.
"Manchester in 2021 is going to be it's all about building connections and giving back to the community," Toni McCoy-Hopwood says. And, with the concept of community central to her vision of Manchester, McCoy-Hopwood chose to represent the city's future through a street-cast group of locals from Hulme, Moss Side, Old Trafford and Rusholme.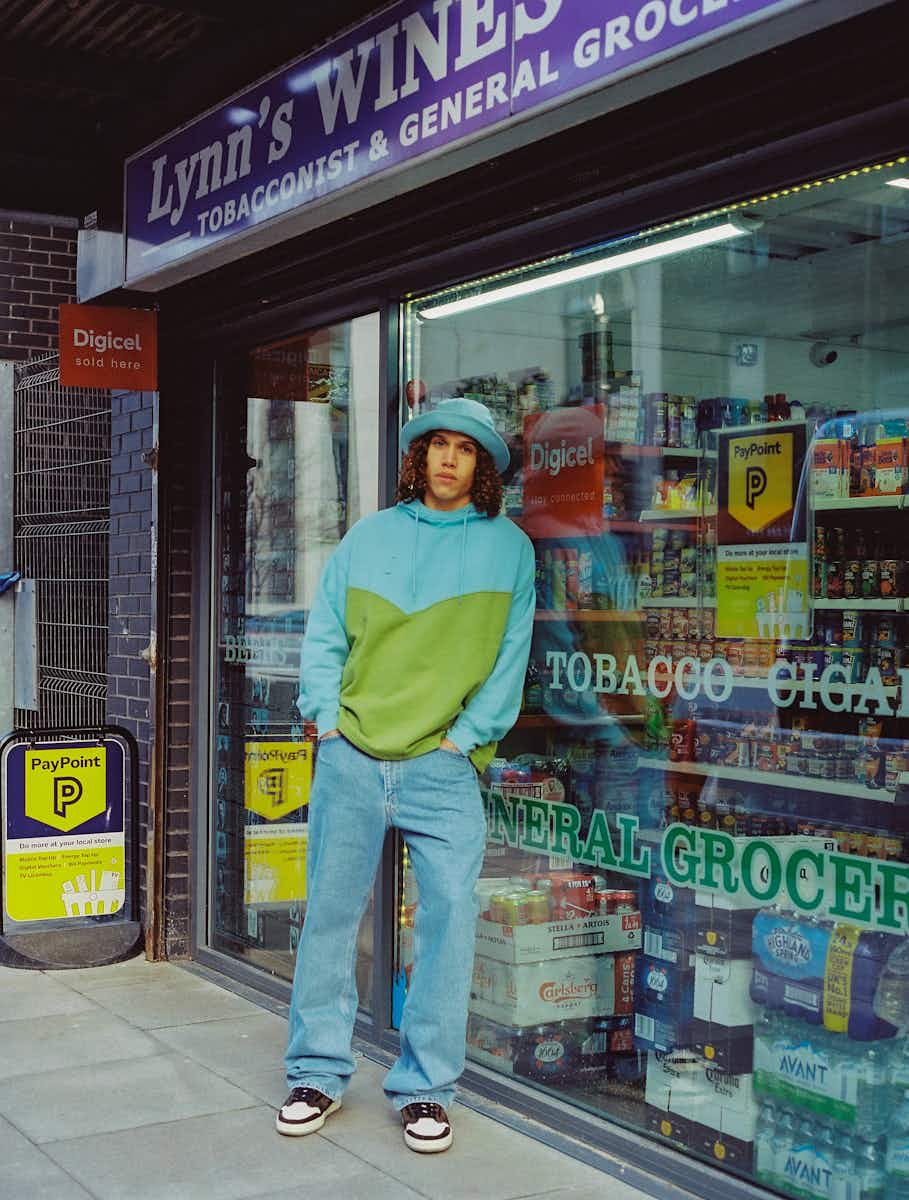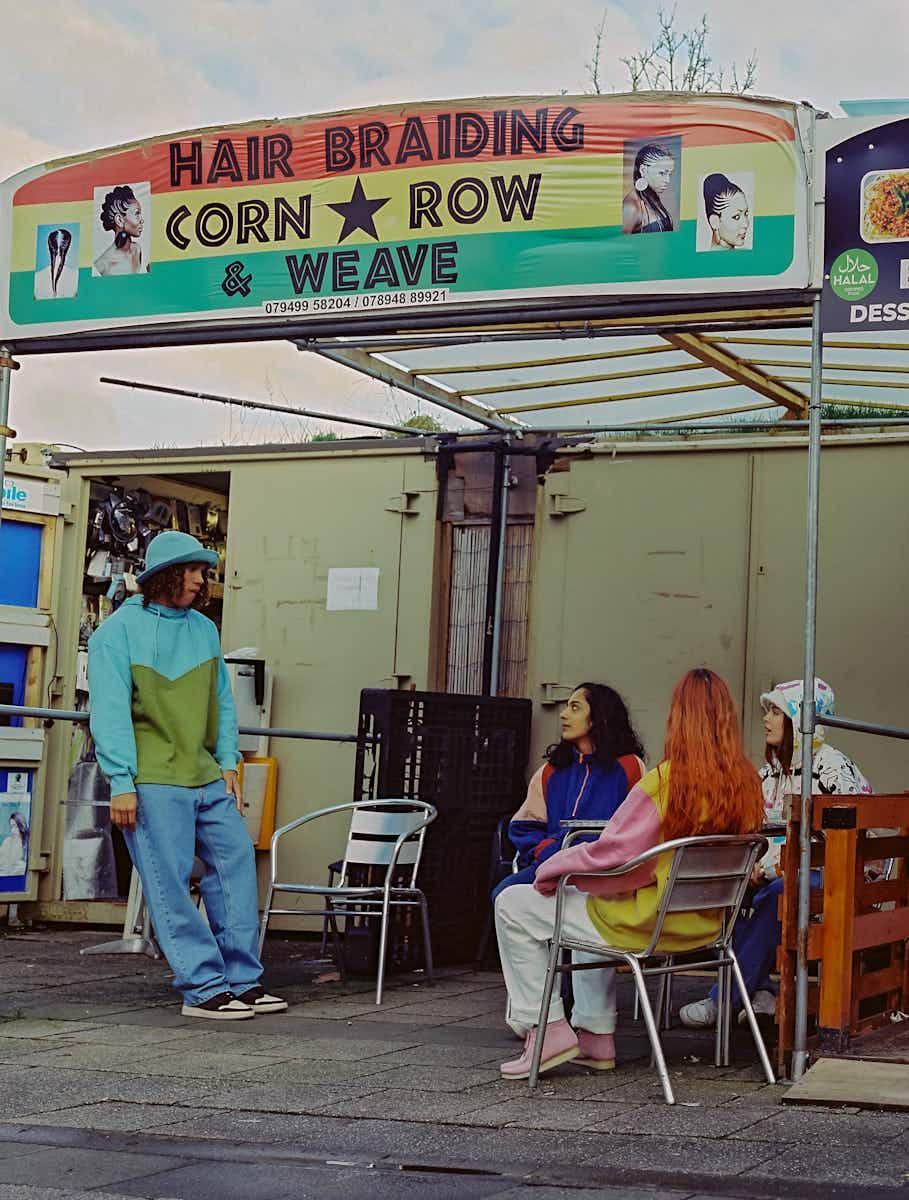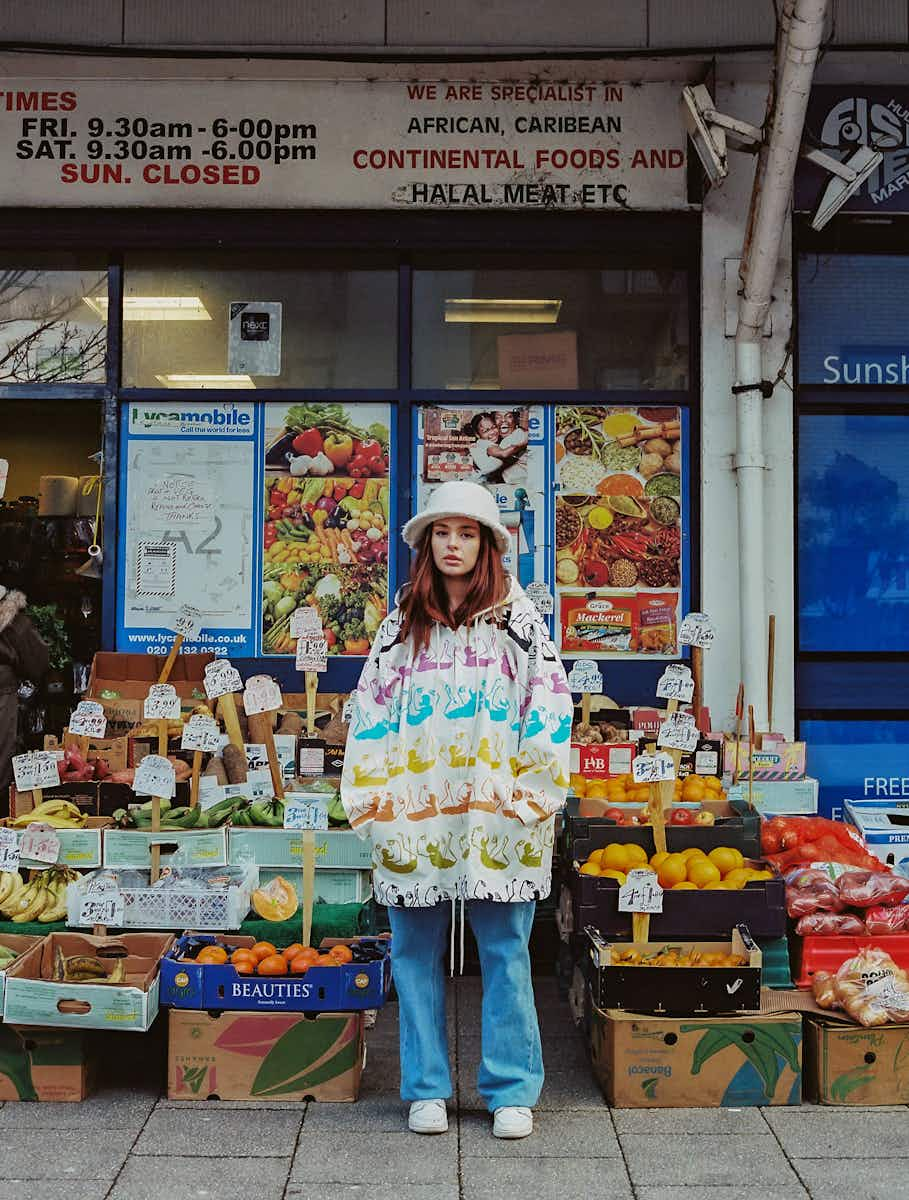 Growing up in predominantly white Preston, McCoy-Hopwood was finally able to explore the diverse experiences of Mancunians through the backstories of her cast. ​"It was nice to get stories about how it was like growing up in Manchester because it was so different to how it was for me," she says. ​"There are so many different ethnic backgrounds and different environments. It was so nice when I saw that."

"The pandemic has made me closer to those in my local area where I've been living, from Old Trafford, Moss Side, and now Hulme," McCoy-Hopwood reflects. With this in mind, she selected the NIAMOS as her set, a radical arts and cultural centre in the heart of Hulme. ​"It's led by the community in Hulme where they have all these different events. It's a very creative space." McCoy-Hopwood explains. Run by a ​"close knit group of people", who McCoy-Hopwood got to know through her work in a restaurant. ​"They always come in and I've made a good connection with them," she smiles.

Manchester has birthed style trends to numerous to mention. Sometimes stylist Toni McCoy-Hopwood has eyes on them all. ​"I definitely feel like I adopted a bunch of stuff [living in Manchester] because I feel like it's got its own specific style," she grins.

Growing up as an army kid, Louis Bever spent his youth in near-constant motion, moving every two years across Europe between Germany, Italy and France. After graduating from a ​"really posh French Catholic school" in Paris to study a degree law in Liverpool, Bever landed a job as a paralegal for the British Army. He moved to Manchester – home to his paternal grandparents – and then decided to quit his job in a law firm. After hanging up his pinstripe suit, Bever began studying a Masters in photography at Manchester School of Art.
When it comes to style, Bever says that skateboarding's signature baggy silhouettes have long played a strong influence on his ​"scruffy" look, which he likens to the haphazard styling of Canadian singer Mac DeMarco. His own wardrobe may be stuffed with old band tour T‑shirts, but out in the city of Manchester, the spirit of the Haçienda lingers on. ​"The Manchester style is different," Bever says. "[There are] lots of middle-aged dads who are always talking about the Haçienda. They say, ​'Manchester is not what it used to be.'"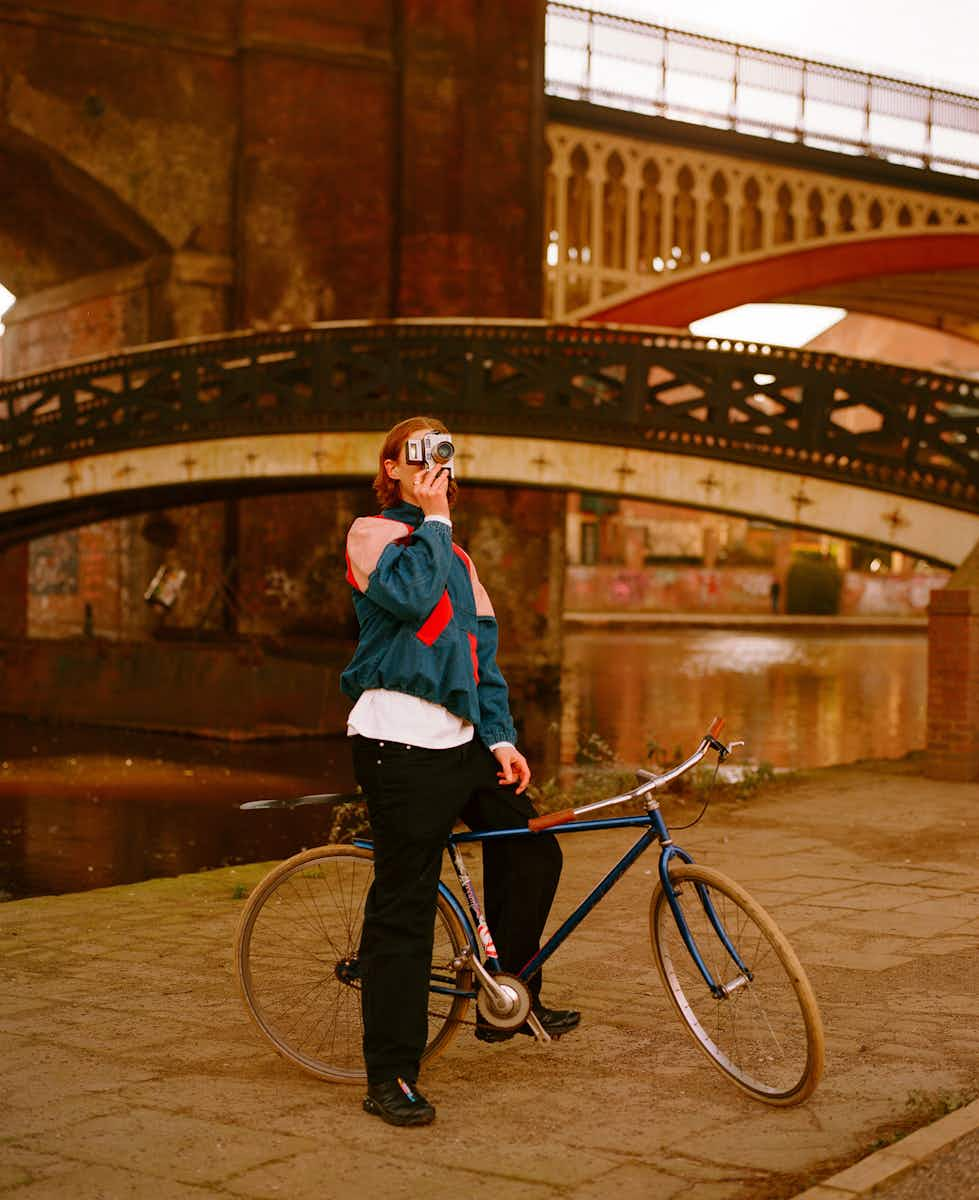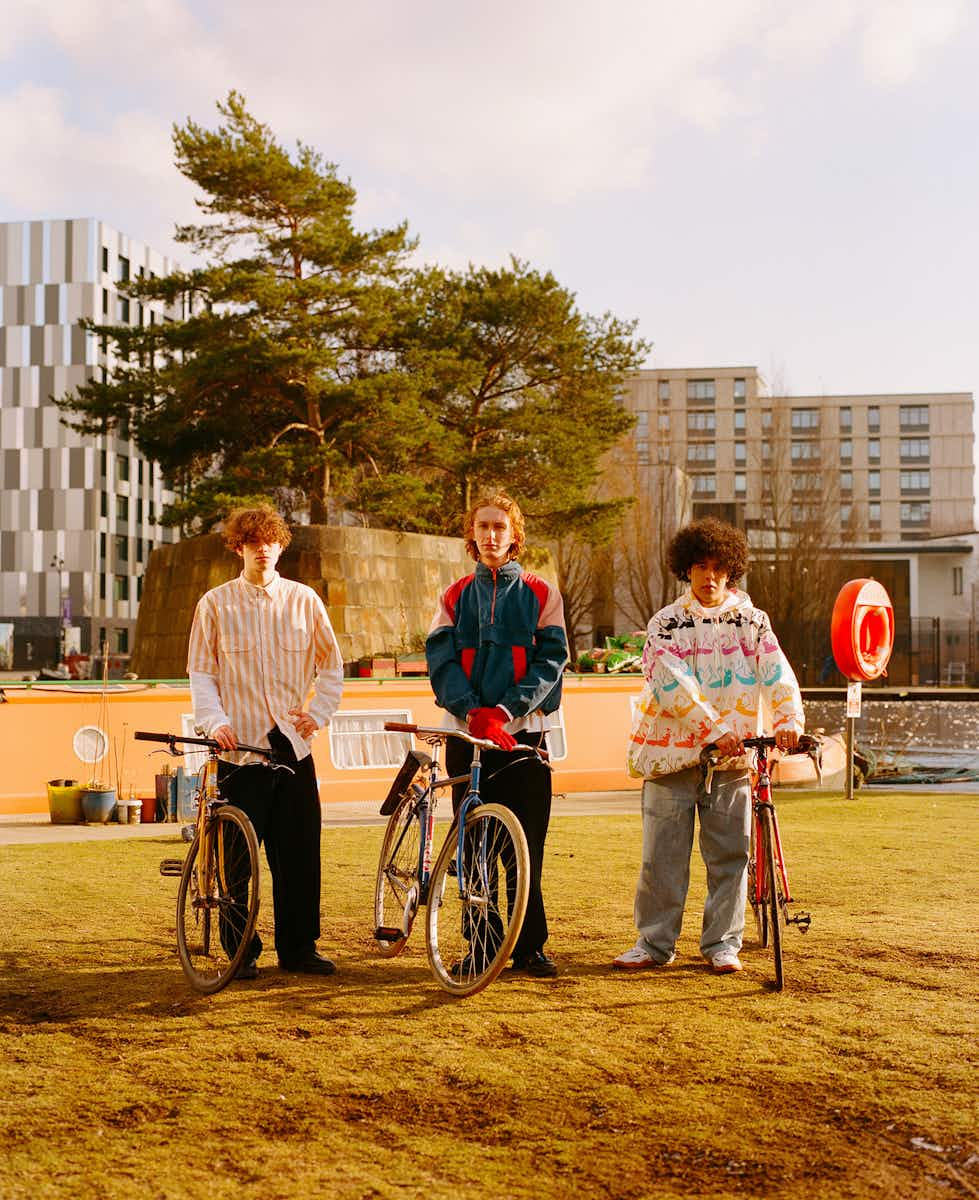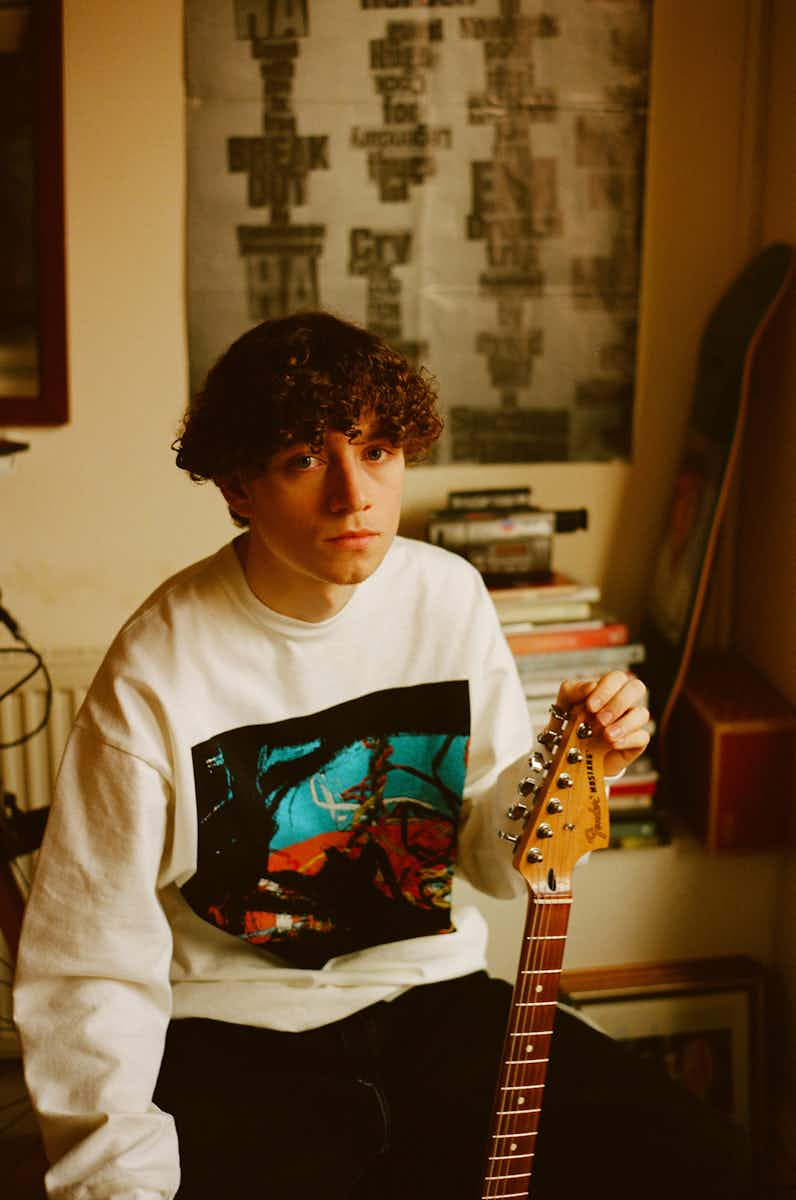 Bever went on a nostalgia trip of his own, reminiscing about his days growing up in Paris. Manchester may not be renowned for its canals, but in Bever's eyes, the city's waterways are its ​"hidden gems". Bever fused his own identity and memories with Manchester today. ​"I tried to bring my own identity as a photographer into it by incorporating what French people were doing by the river or by the canals in Paris and then trying to make so that it's a bit of a contradiction because you got these trendy, artsy kids," he explains. ​"I thought, well, I can get stuff relating back to my childhood, exploring Parisian rivers and then translate it and put it into Manchester and hope that it works."
Louis Bever's cast – Dre, Ali and Luke – are a trio of friends who live together. ​"During the summertime, all they do is go around exploring the city, skateboarding or on their bikes," Bever says. Using 18th and 19th Century paintings as an unexpected point of reference, for this shoot, Bever swapped in battle horses for push bikes to reimagine oil paintings with his friends in an epic five-hour shoot across the city. If this is a taste of the future of Manchester, the old souls of the Haçienda better watch out.