Martine Rose's characters co-exist in sweet harmony

Control amidst the chaos, Rose brings her punks, ravers, hooligans and bankers back for a thrilling SS21 collection.

Who is the Martine Rose poster boy? Well, a raver, punker, hiker, hooligan, businessman, rudeboy. And they all, somehow, co-exist in the World of Rose; BDSM trousers here, a football jersey there, and themes of sex, drugs and being on the dole.
This season, Rose pays homage to the characters and characteristics of a jumbled-up closet, where off-beat pieces intermingle and look a bit weird together but – with thrill-seeking, balls-out bravery – work. The designer again takes from her world of idiosyncrasies: sex is kinky and presented in diamante-embellished, denim chaps. Romance is far-out, in a blush-pink, crushed velvet two-piece suit. Sportswear is hugely oversized – obnoxious, even – in a knee-skimming polo top.
But there's control amidst the chaos. See, Rose's hard-touch approach to design and styling is cleverly twisted. Her boys and girls are rebellious and keen to go for it. Her approach to smart dressing is to pair a fitted rainbow-striped shirt with a tailored pair of jeans, a beige anorak and square-toed loafers, merging the sports casual styles of late ​'80s Northern menswear with the slick appeal of Jamaican rudeboys living in London in the same decade. It's a collision of cultures. With Gen‑Z having references at their fingertips now, it's one that makes Rose's design ethos so appealing for contemporary fans.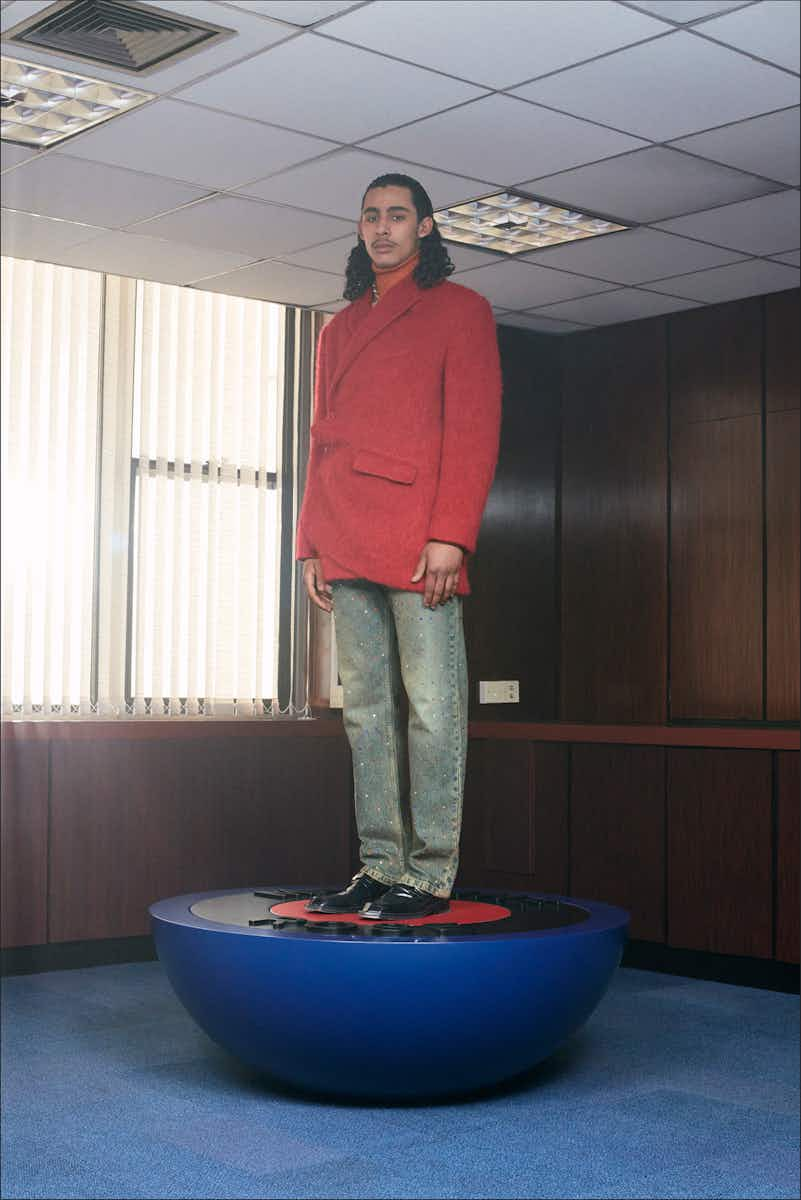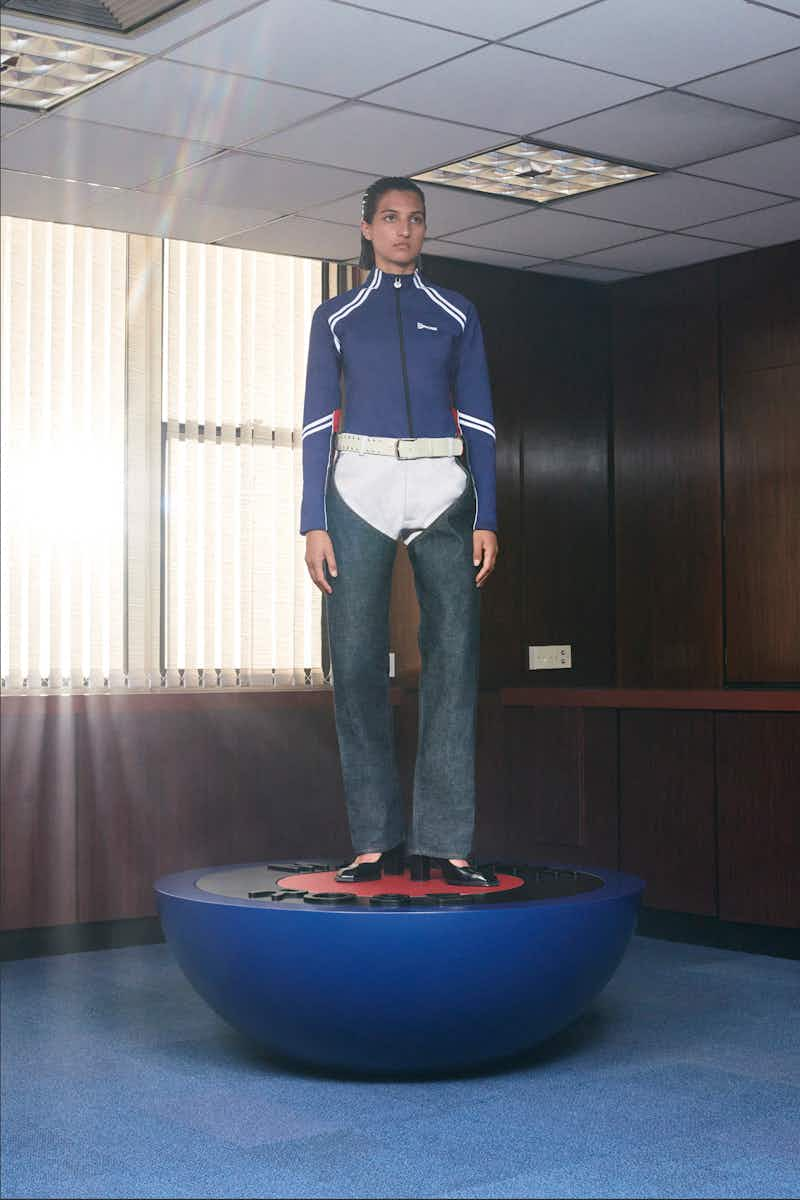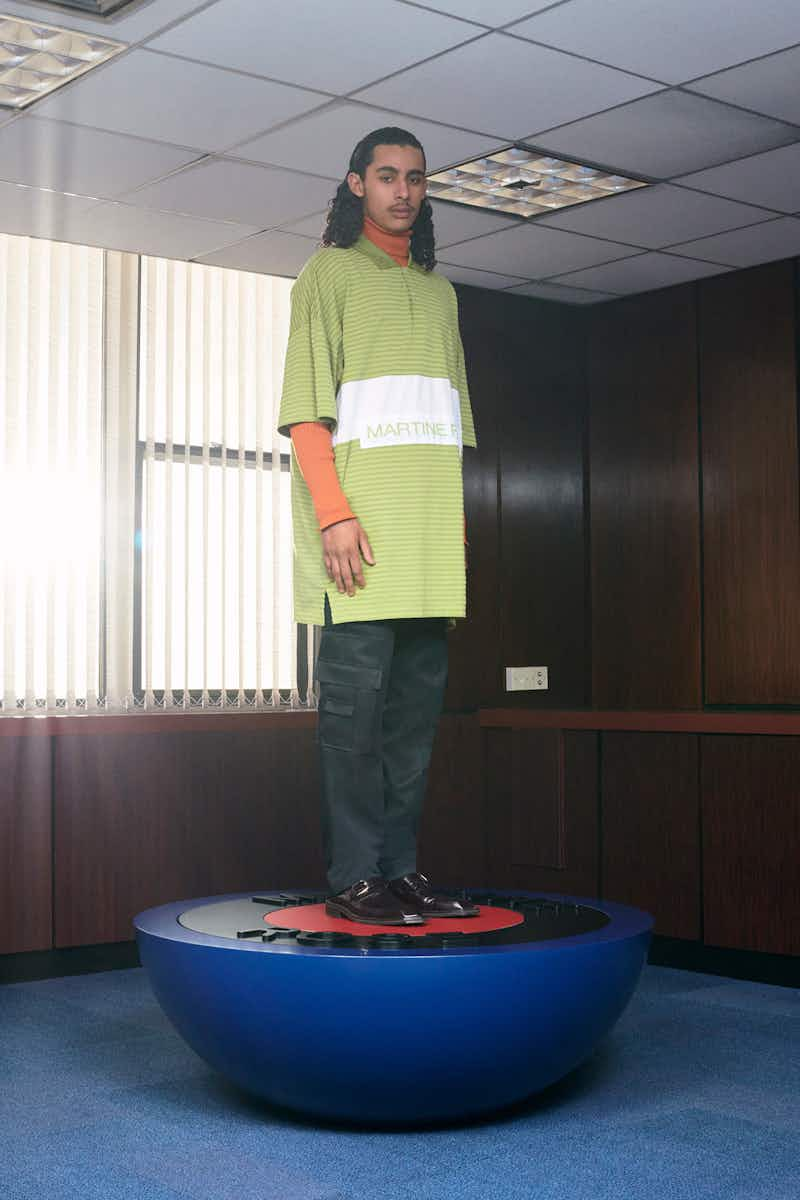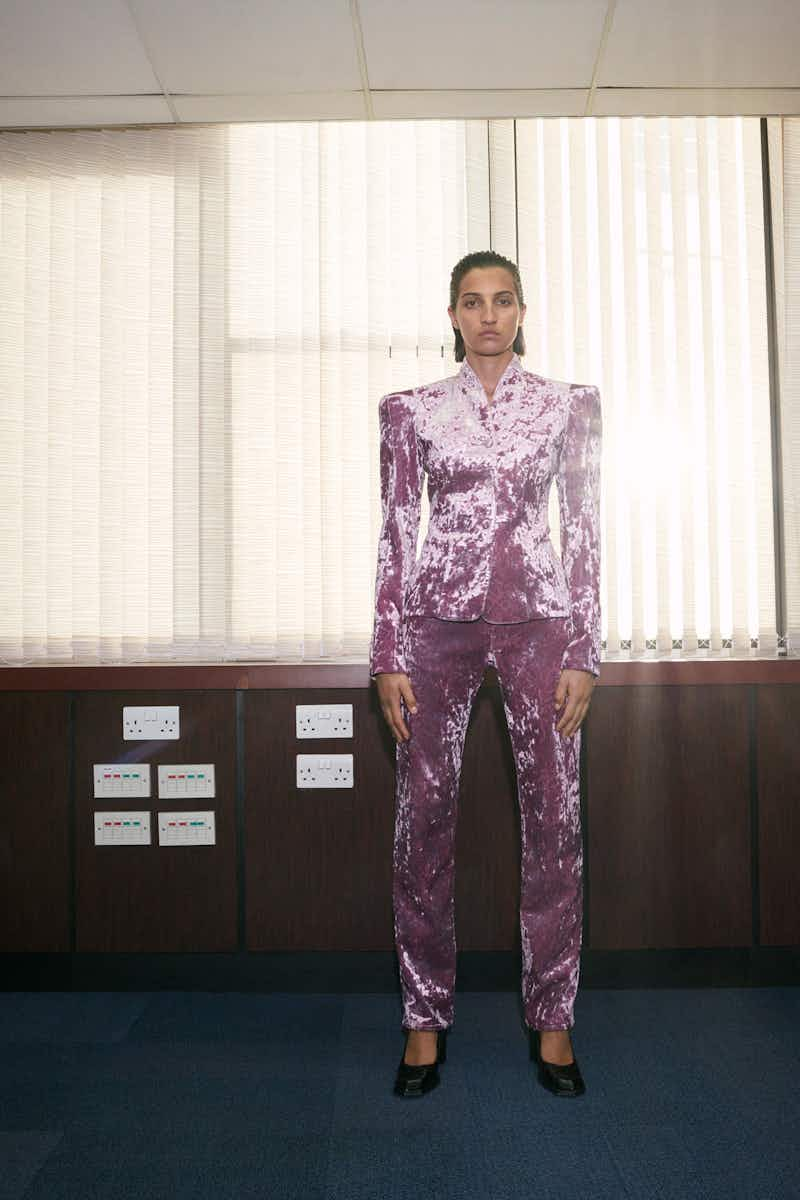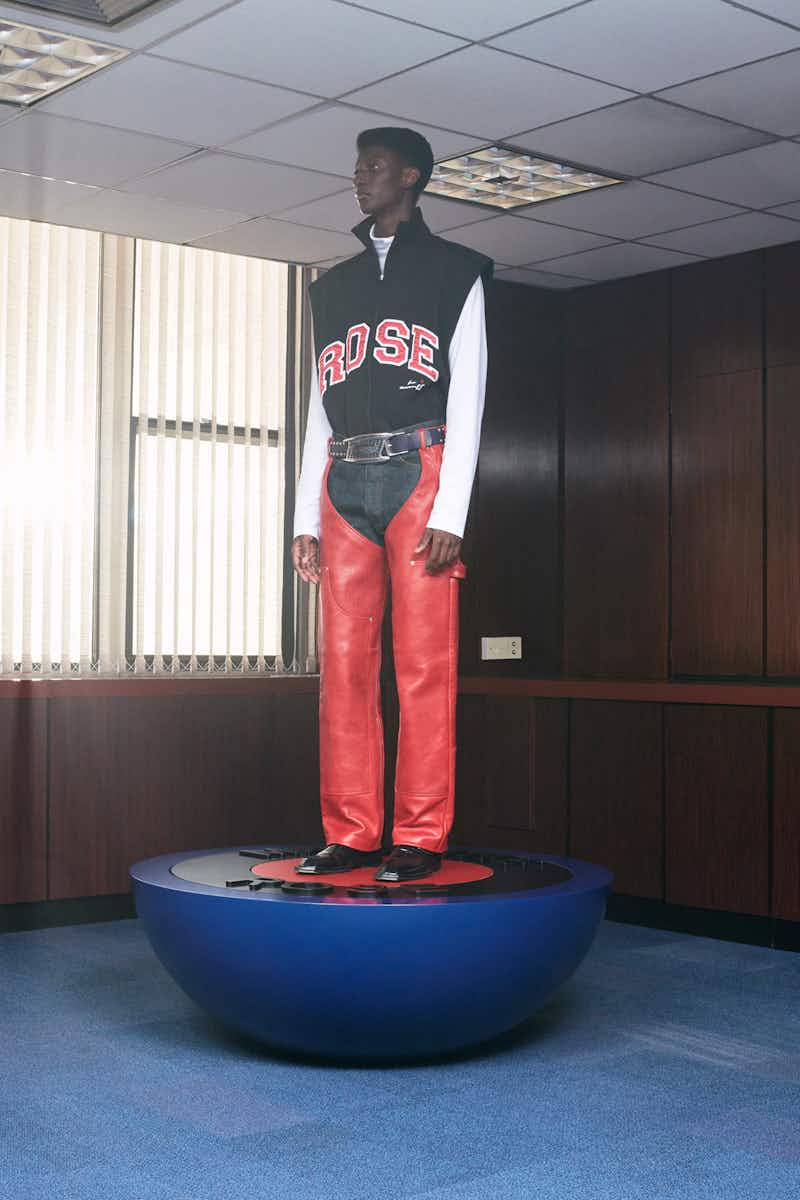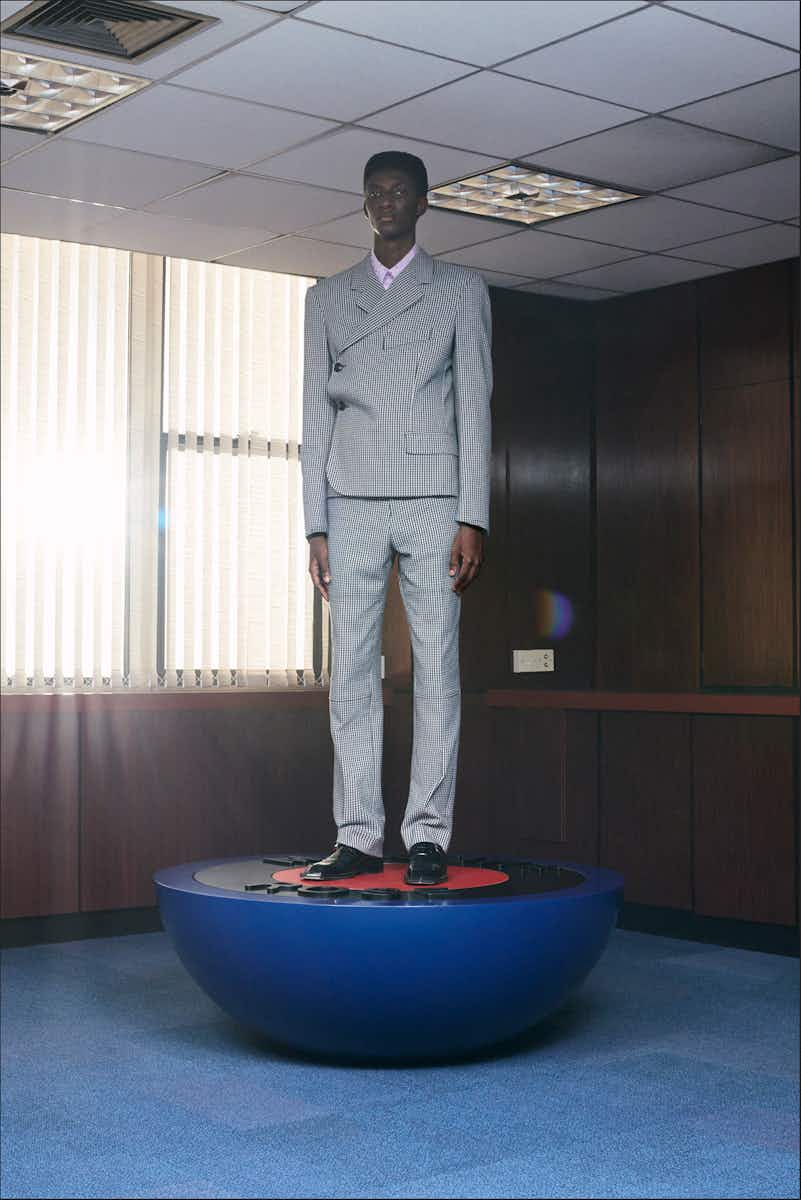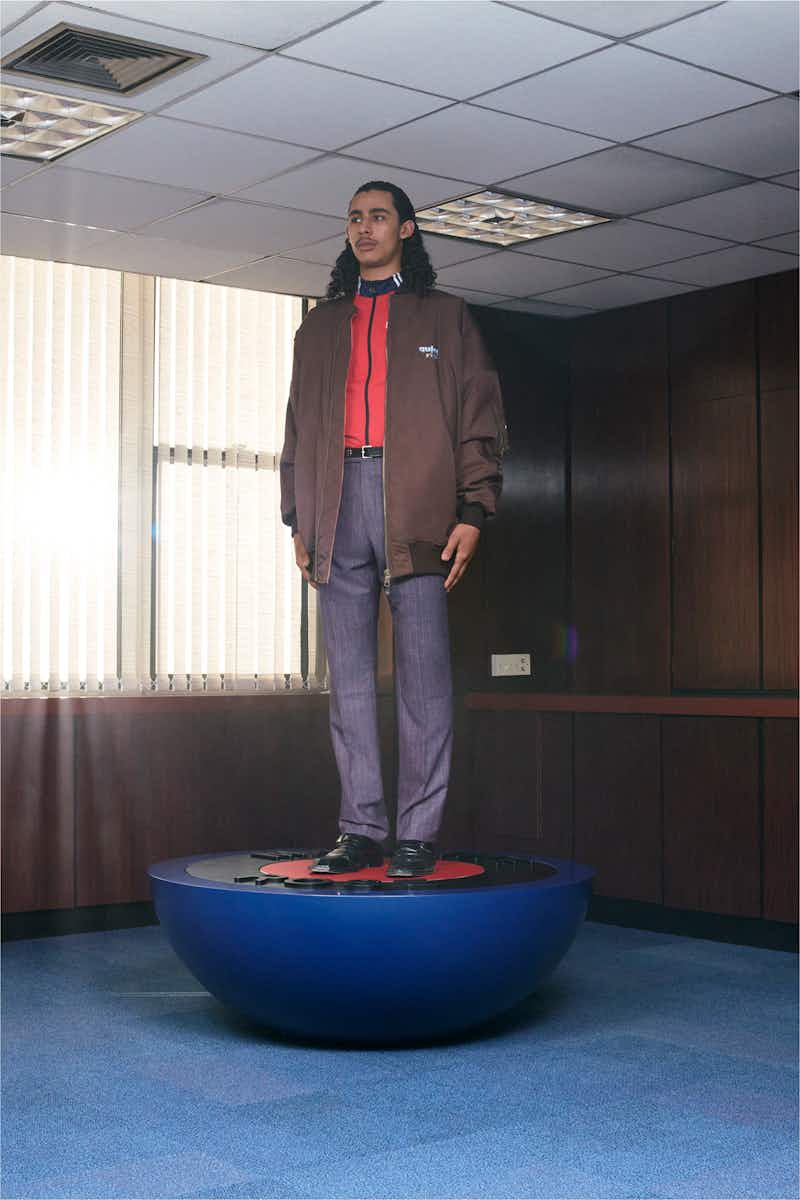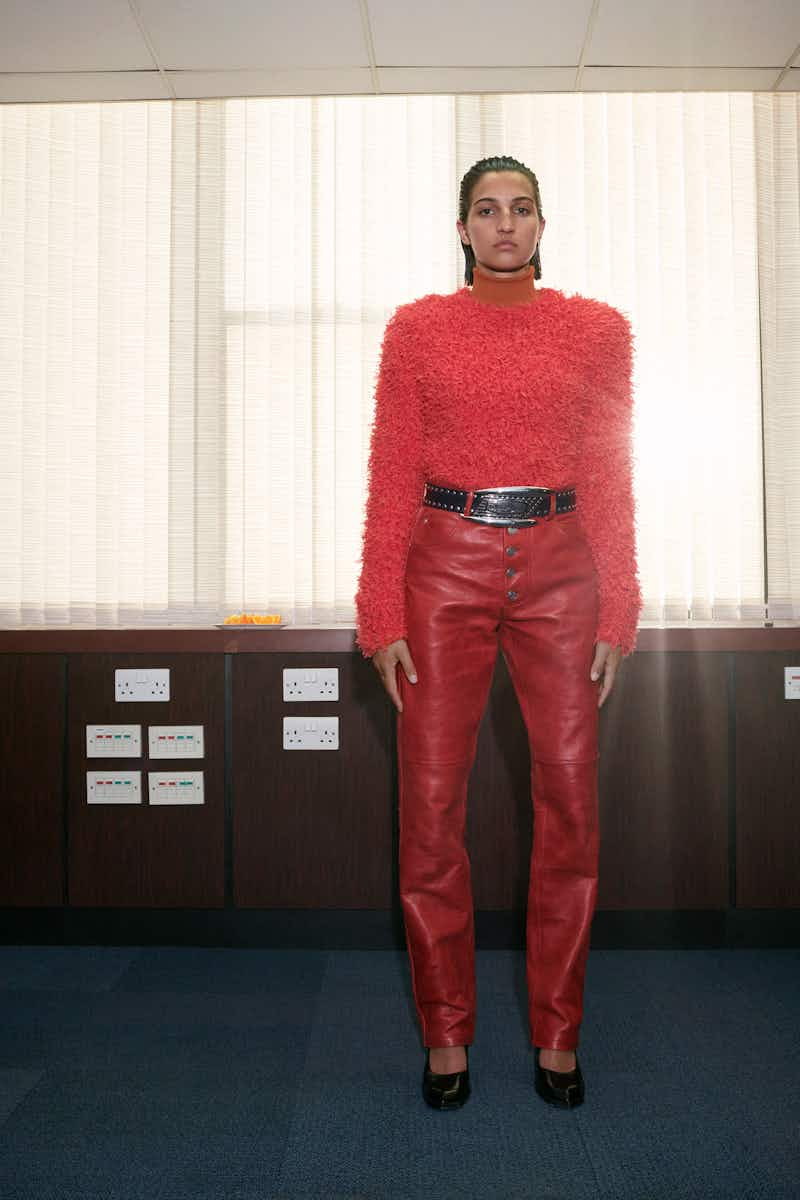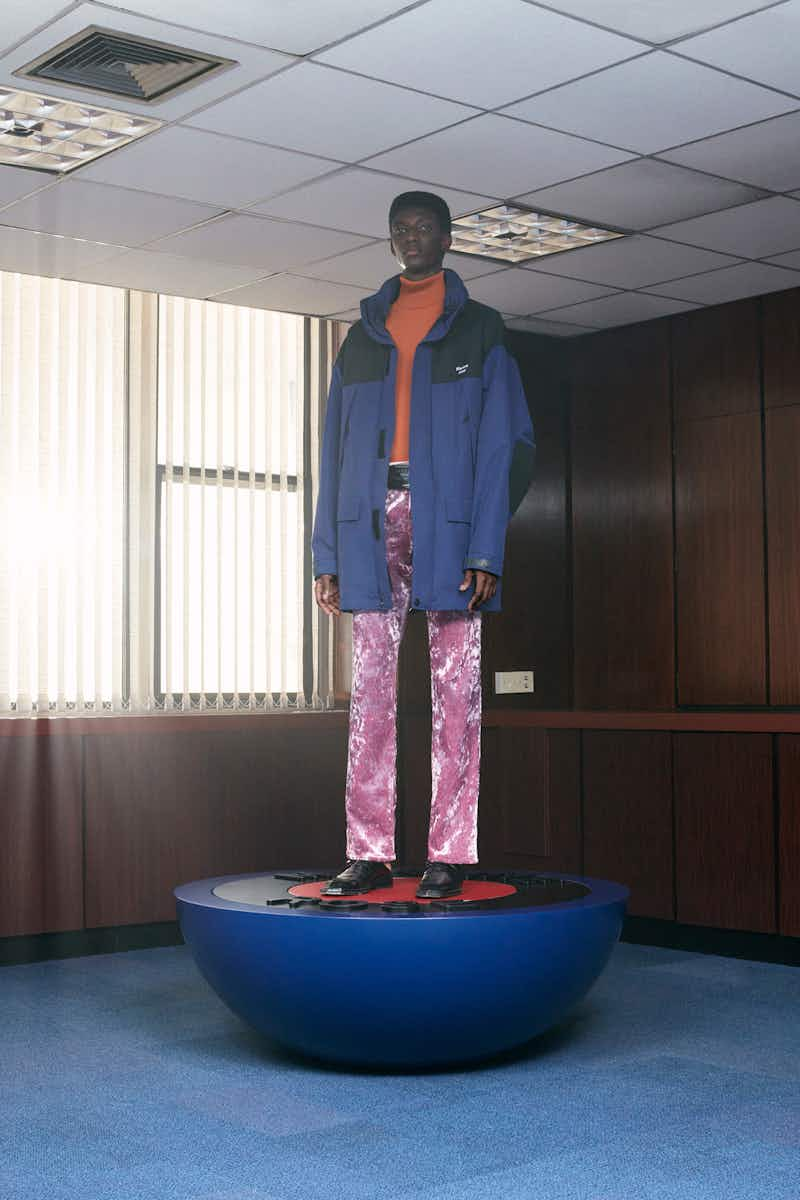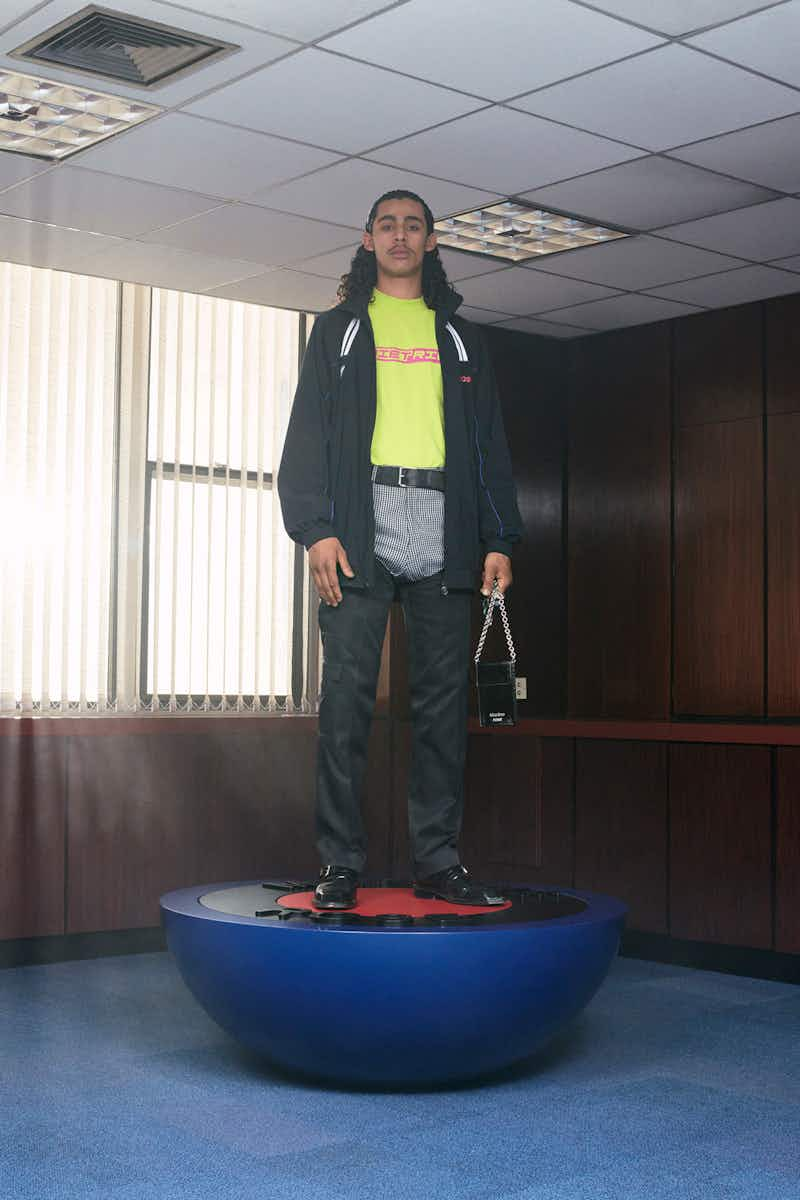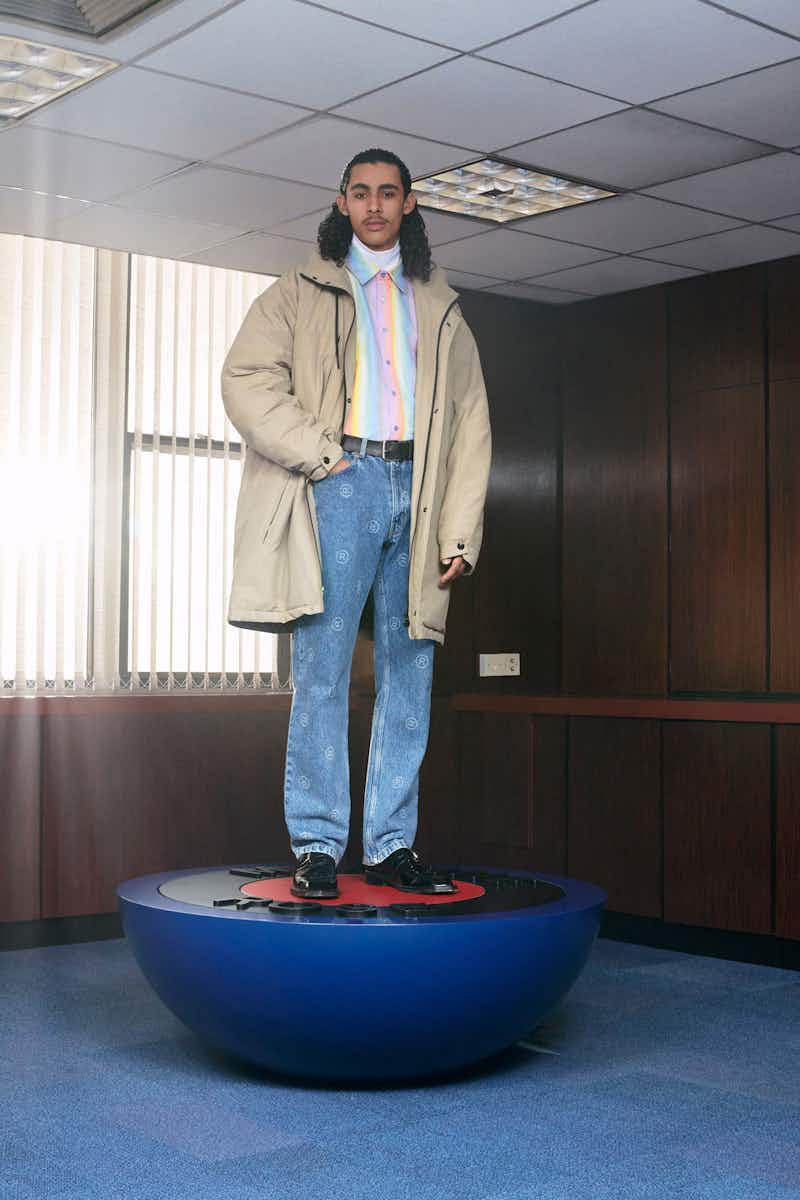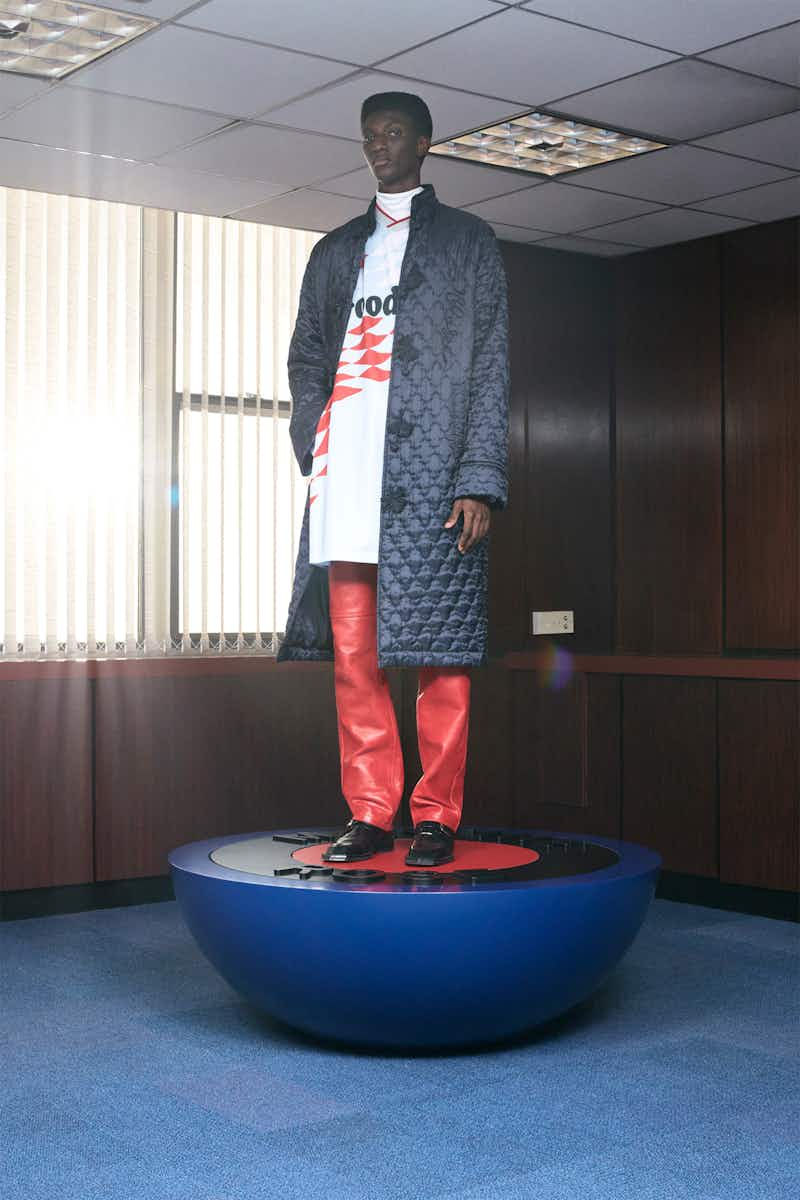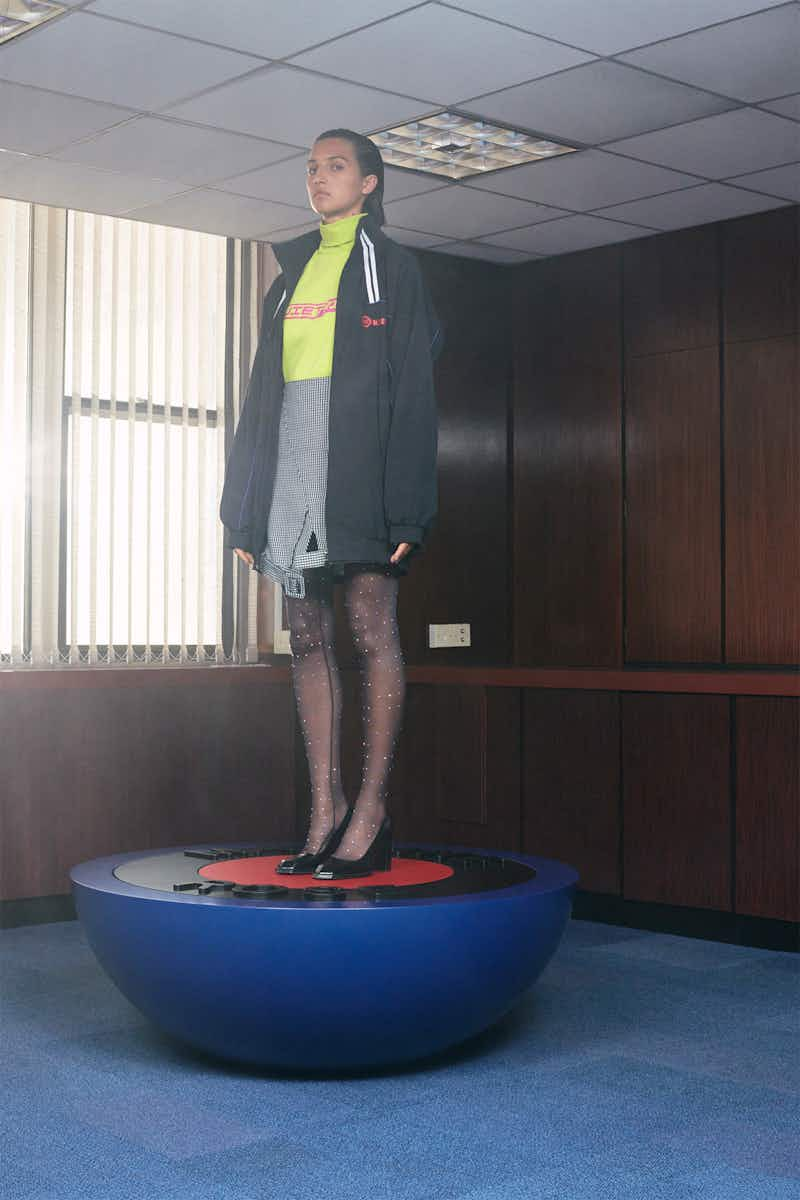 This season retraces Rose's punk references of SS20, with red hairy wool coats and wrap blazers nodding to the DIY attitudes of the King's Road kids of the ​'70s. Meanwhile, the football characters wearing pop-buttoned tracksuit bottoms is a nod to SS14 and SS15's maxed-out silhouettes, where soft fabrics draped the legs, concealing the shoes entirely.

Back in May, when the designer spoke to THE FACE on designing The Lost Lioness shirt for England this year, she referred back to the symbolism of football shirts as a kid in ​'80s London. It was a striking moment in the conversation between her and our editor, Matthew Whitehouse. ​"If we saw people with football shirts on as kids, we were told to cross the road," she said. ​"Absolutely avoid them because there was something threatening, unpredictable. The ​'80s was a time of really fucking terrible football violence." But in 1989, with the emergence of acid house and ecstasy, there was a decline in football hooliganism and the subsequent violence. ​"I find that so interesting," she added.
Since the label's launch in 2007, Rose has created a world of her own – one that is full of love, hope, optimism and euphoria. Whether it's her aim to reconstruct subcultures and turn them into something accepting, diverse, wonderful and deeply modern isn't certain. But it certainly feels that way and it's a thrilling affair.


More like this