Masha Popova's space oddity of seduction
The Central Saint Martins MA Fashion graduate and emerging designer recently debuted at London Fashion Week, with a technicoloured take on giving zero fucks.

Masha Popova admits to not having known about John Galliano when she enrolled at Central Saint Martins back in 2015. But in the midst of her four years studying BA Fashion Print at the London university, she'd go on to intern at Maison Margiela and, er, Galliano. Quite the turn of events.
But for Popova, growing up in a small town in Post-Soviet Ukraine meant she wasn't exposed to any of that stuff until she was 18. She didn't have access to the internet until she was 12, had three channels to hop through on the family TV, and no glossy magazines to fawn over as her peers would have. ​"I guess you grow up thinking differently because of the information you receive," the 30-year-old says. ​"When I moved to London, I was kind of overwhelmed by it all. The library at CSM, that was all new information… it was so exciting."
Prior to moving to London aged 19, Popova hadn't considered studying abroad – and it wasn't ever discussed with her family as a possibility. But during a brief stint on an architecture course in her hometown, she was able to embark on an exchange programme between her university and one in the UK. After being selected as one of five students to partake, she quickly decided she never wanted to come back. ​"I just wanted to learn new things and see the world," she says. ​"The reality of studying architecture wasn't as romantic as what I thought it would be. I didn't want to sit in front of a computer all my life."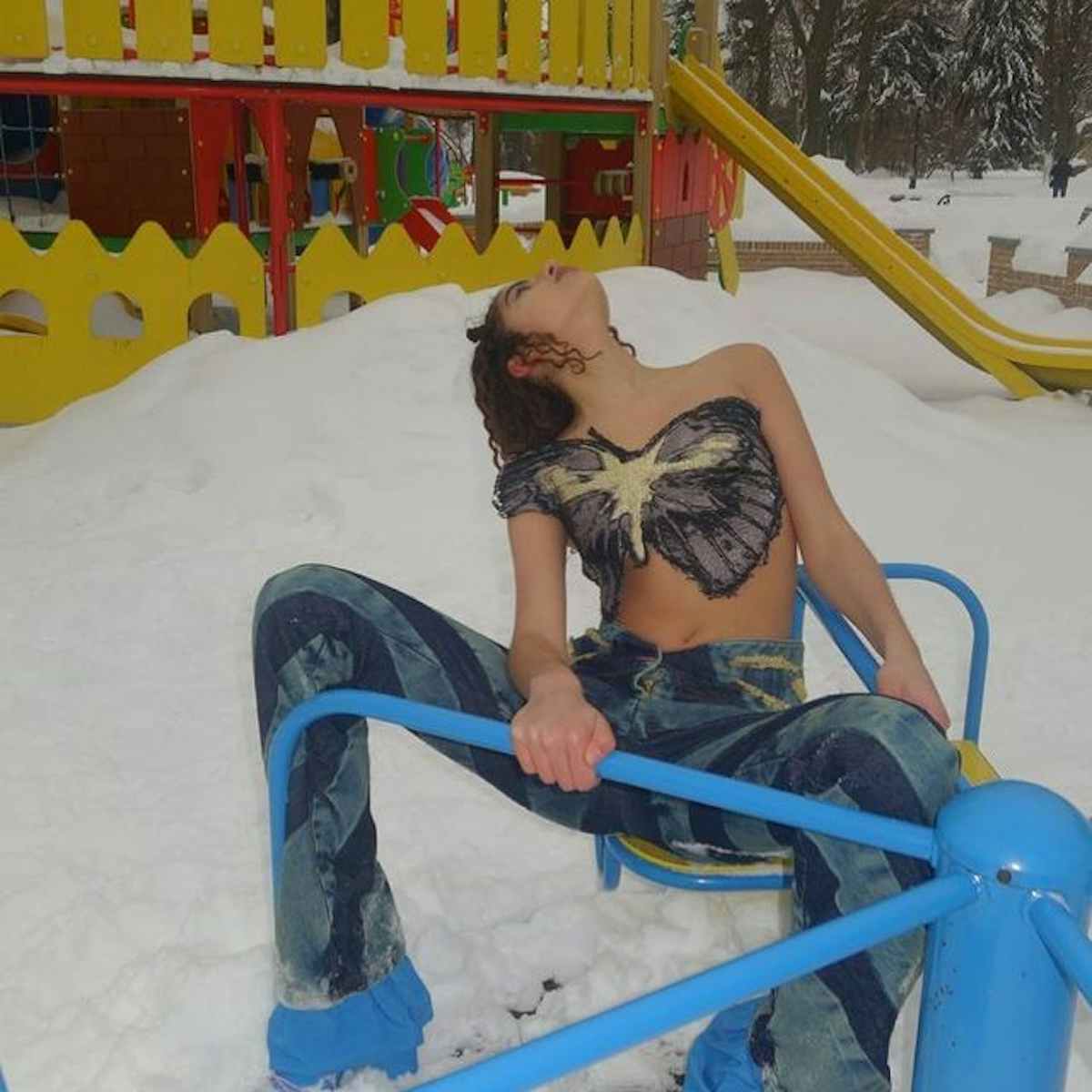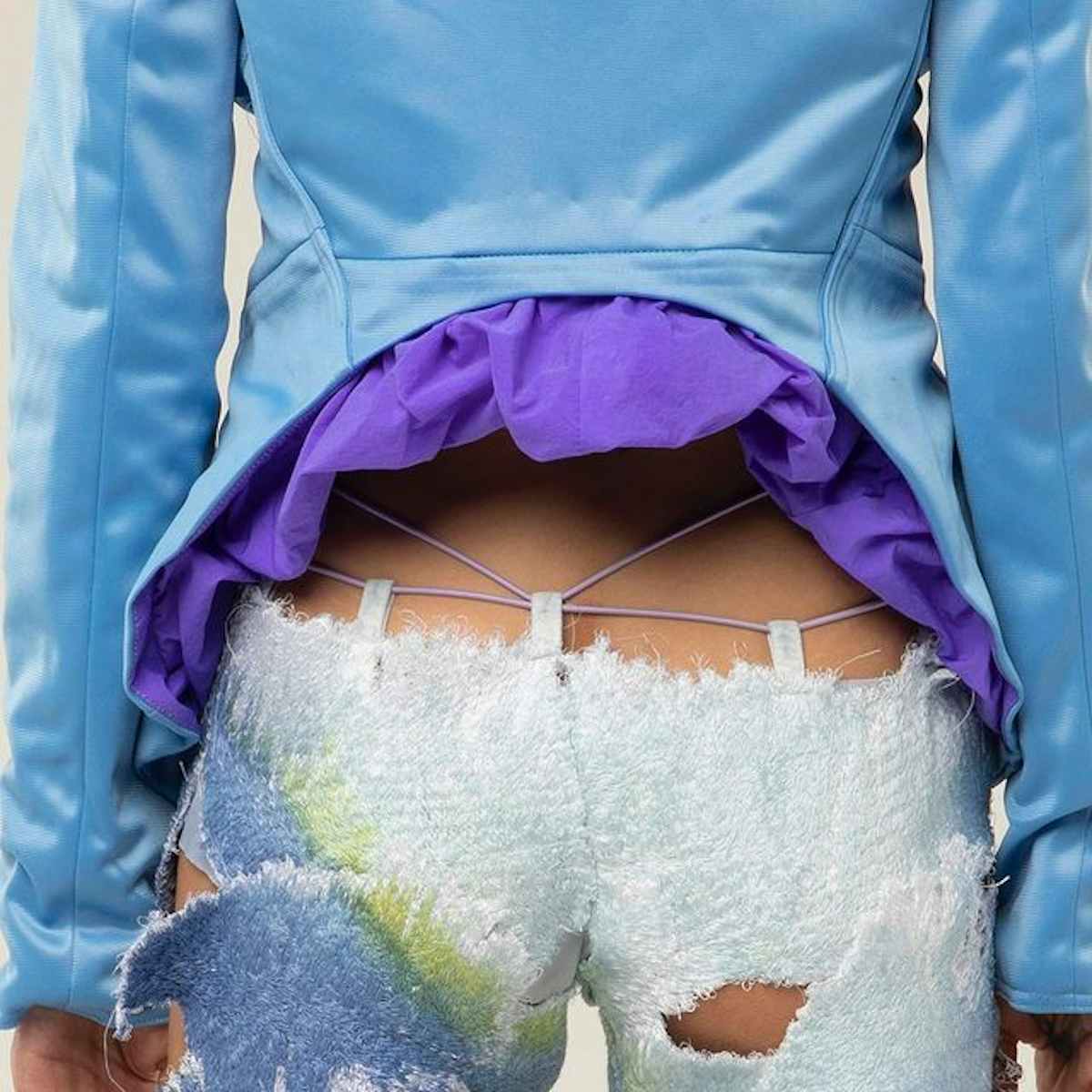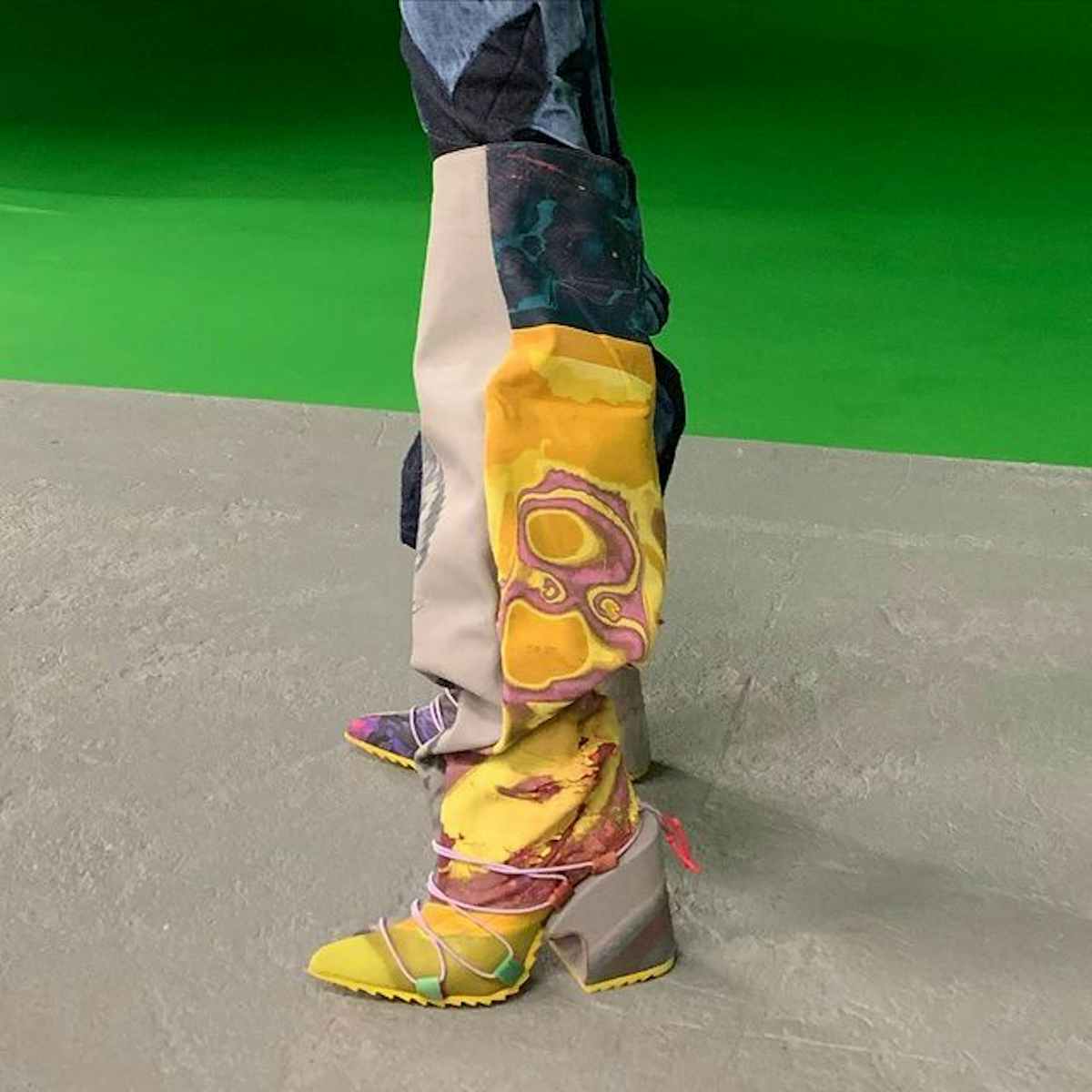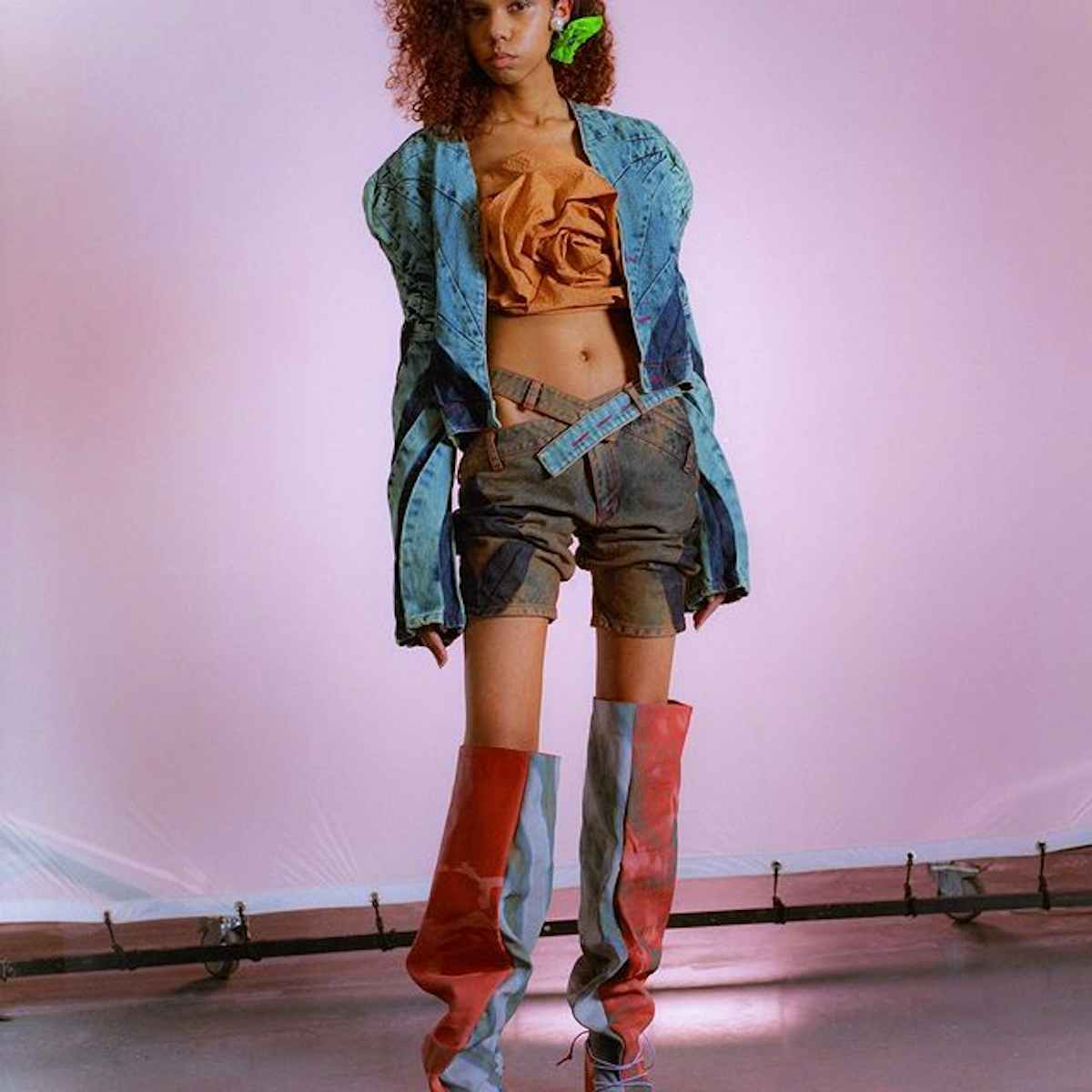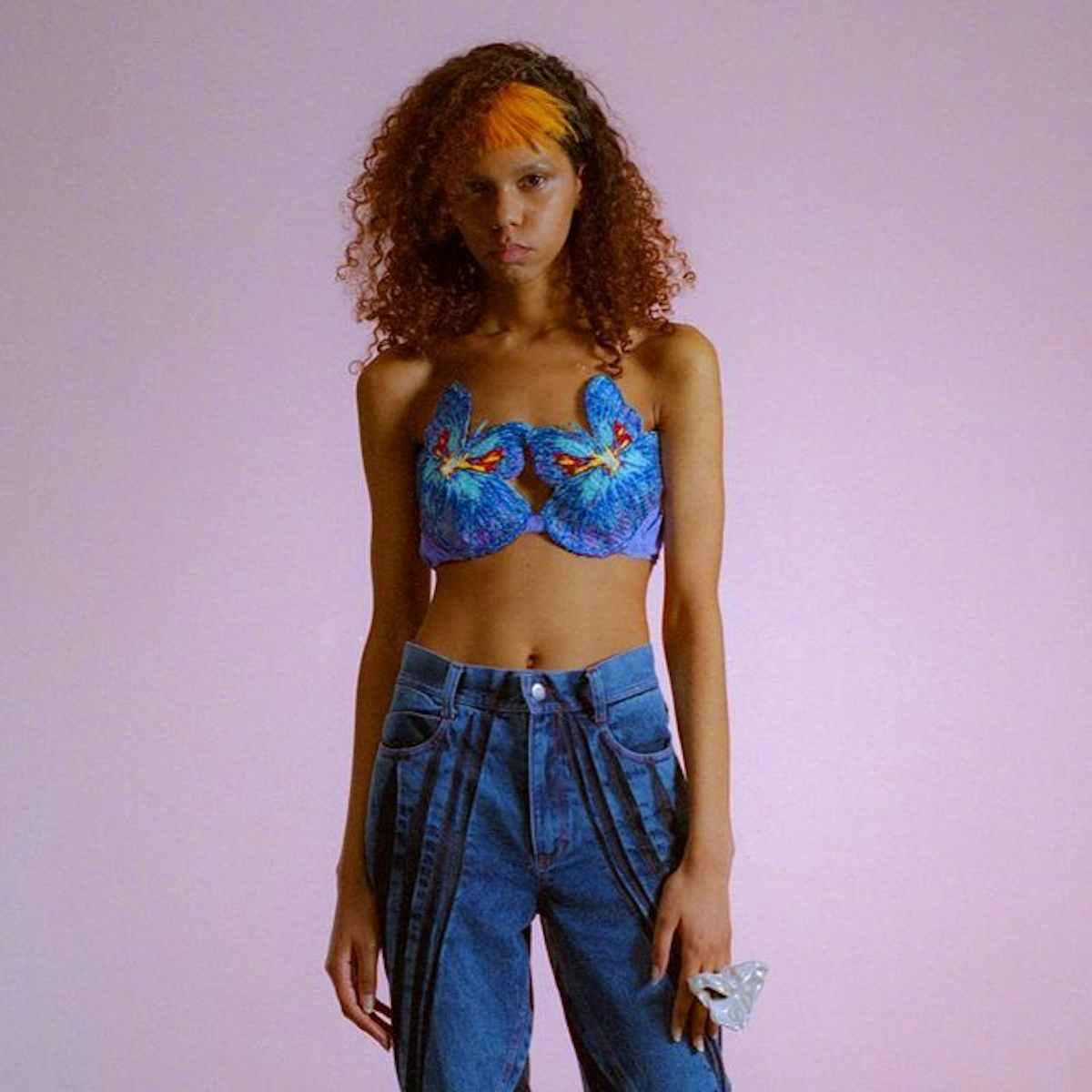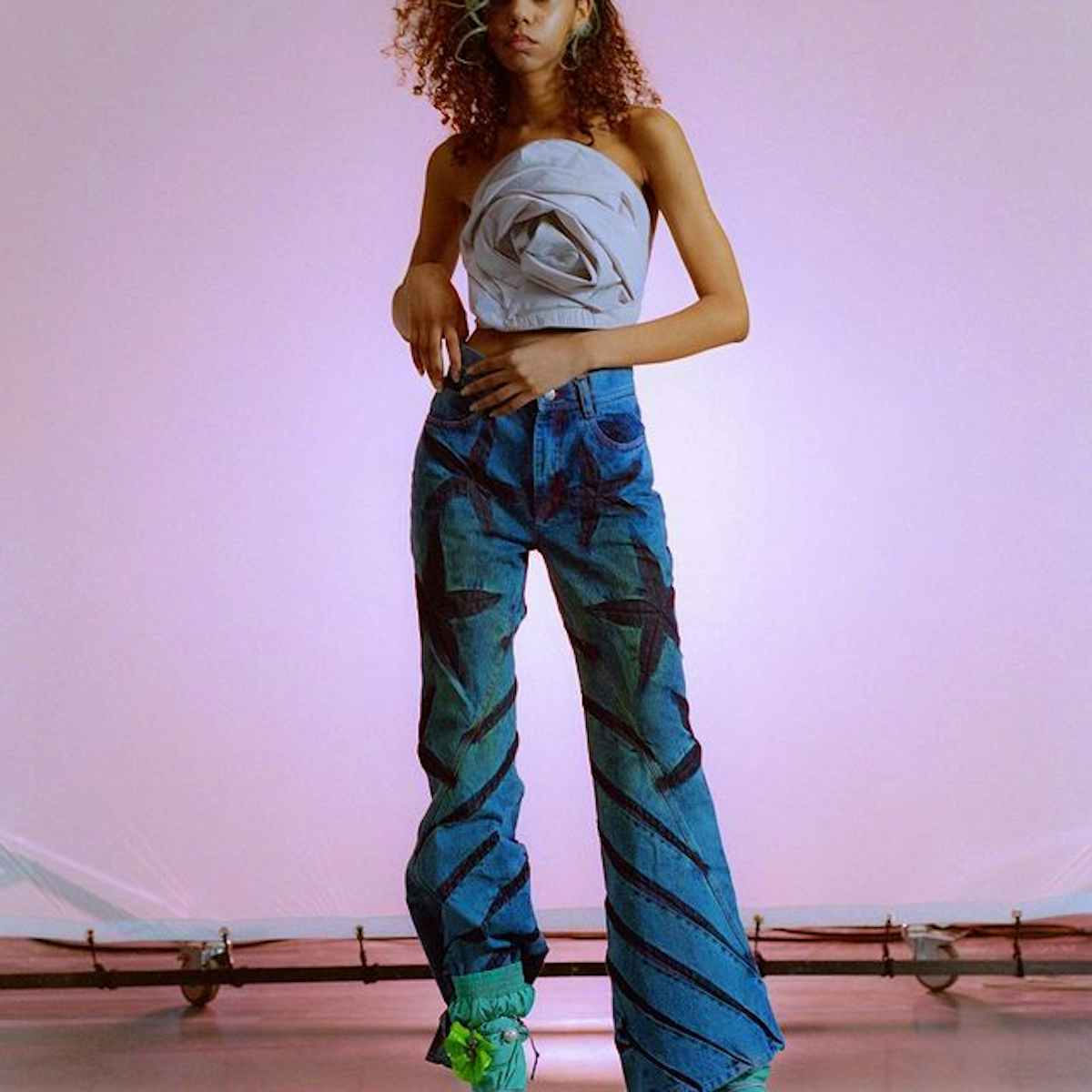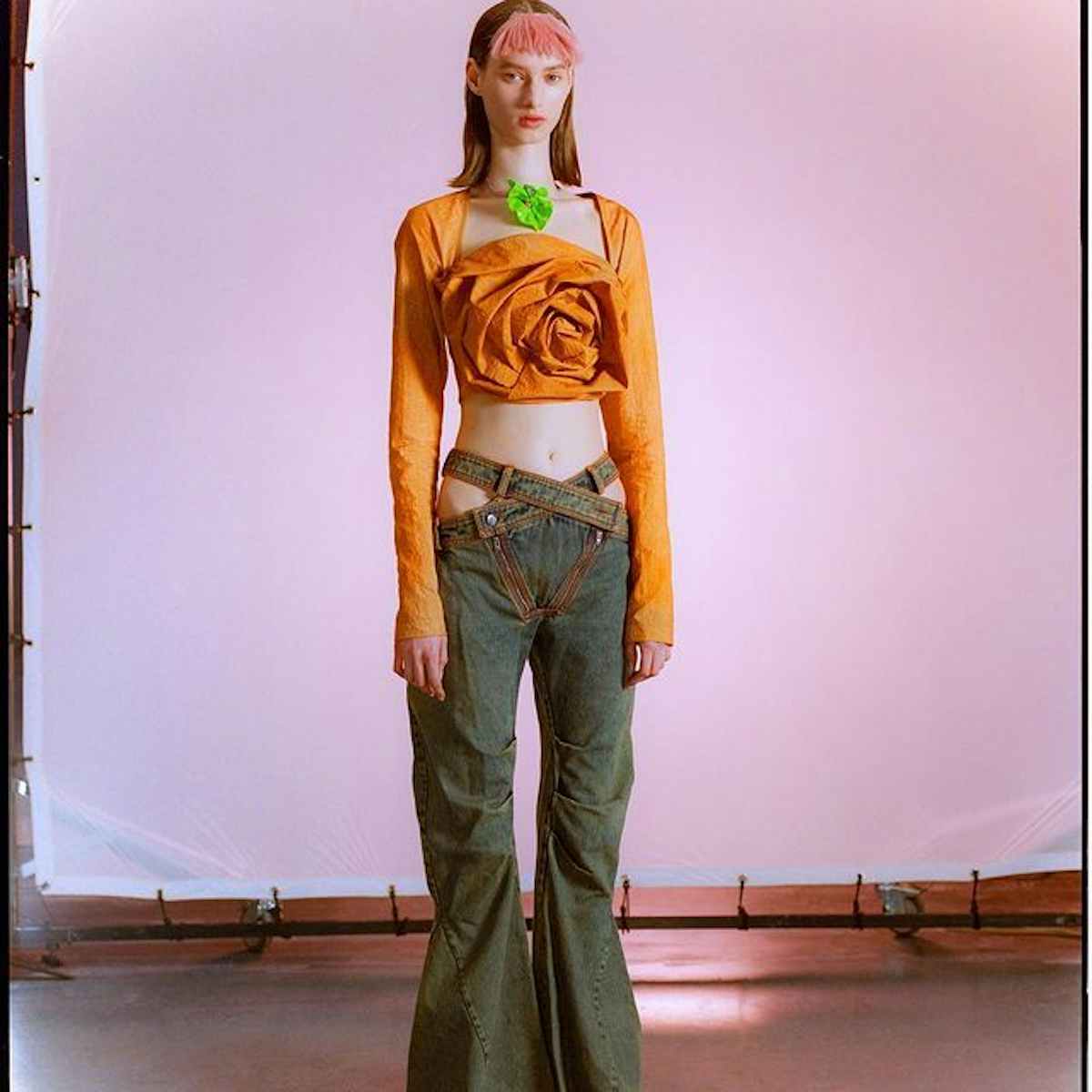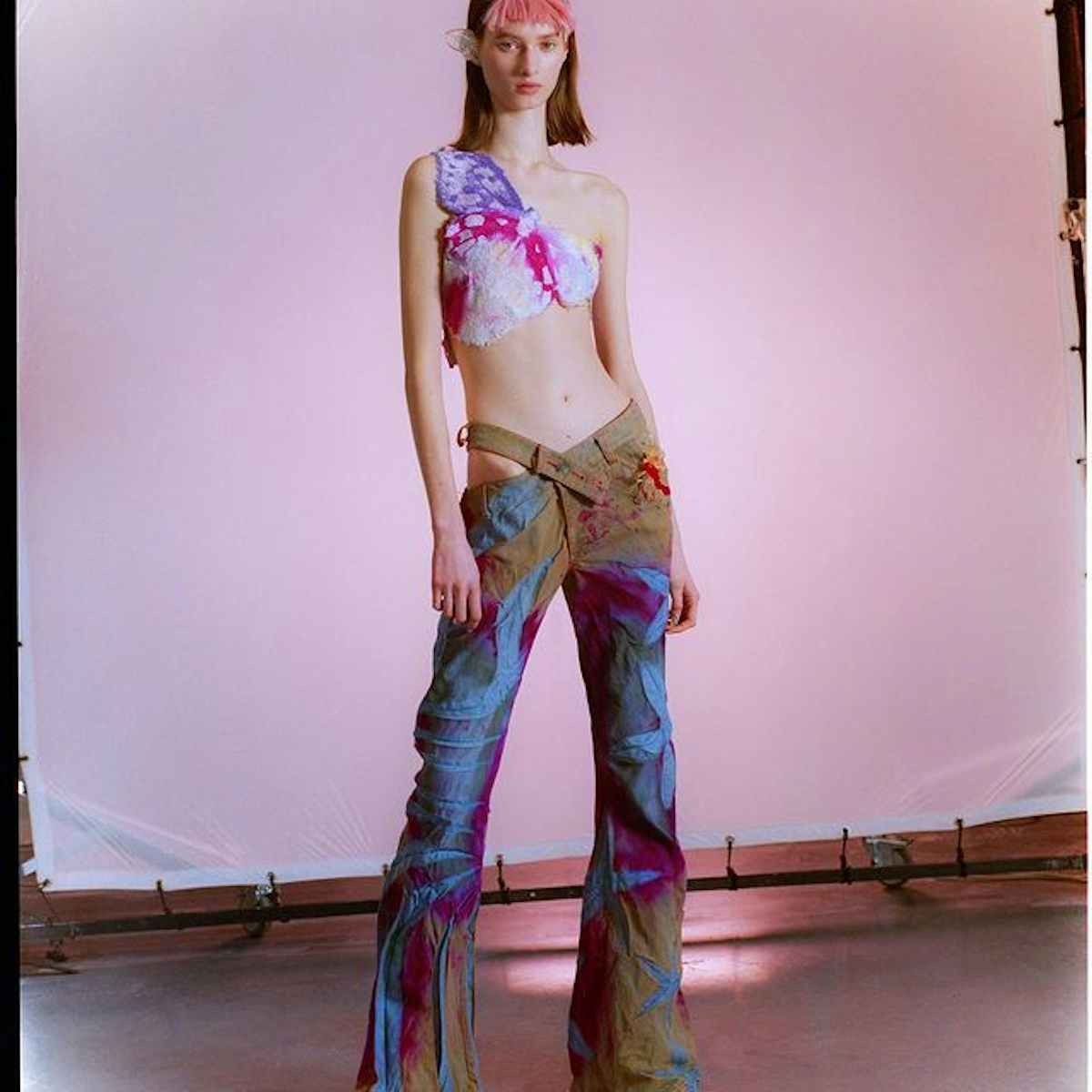 With a naked perspective on fashion ("growing up, there was no Zara in my town. There's still no H&M"), Popova quickly developed a knack for pulling references through CSM's extensive collection of archive magazines, photographs and films. Her final BA collection, shown in 2018, was a chaotic, frothy blend of frills, thrills and layers, merging romantic, bubblegum pink ruching with cut-up tartan mini-skirts. During this time, Popova was immersed in East London's nightlife, frequenting nights at Vogue Fabrics Dalston along with design peers and friends Harry Freegard and Katya Zelentsova. That DIY approach to going out was translated into her garments, and the same care-free attitude would follow into her MA collection, too – aptly titled Disobedient Dress.
Morphed denim, gingham prints and micro shorts were nods to the lowbrow and, she admits, a departure from the high-fashion references she was initially captivated by upon her move to London. But the mashed-up style cues played closer to home. Without high street chains to visit as a teen, Popova often scoured second-hand shops, rifling through rails of unexpected gems to piece together mismatched outfits: ​"It's just a completely different perspective on how you dress," Popova says. And with that freeing outlook on shopping came an ethos she still carries forward: ​"My intention is that [my designs] should always be fun to wear. I never try to make something that just looks nice in pictures and that's all."
And, sticking to her guns, Popova's psychedelic collection for her LFW debut was refreshingly wearable, and just as fun as her technicoloured years at Saint Martins. Baggy jeans were cut to bias in order to accentuate the waists they were hanging off, edges of dresses were frayed – all of which evoked rawness she considered throughout the design process.
In an irreverent take on sensuality, skin was laid bare in exposed midriffs and the chest covered only by an oversized butterfly motif. Popova pays attention to the small details too, like her take on an exposed G‑string that plays into subversive references from the ​'90s and ​'00s – a space oddity of freedom, individuality and seduction. ​"To be honest, it is chaotic," she says. ​"But that's just how I feel!"

More like this