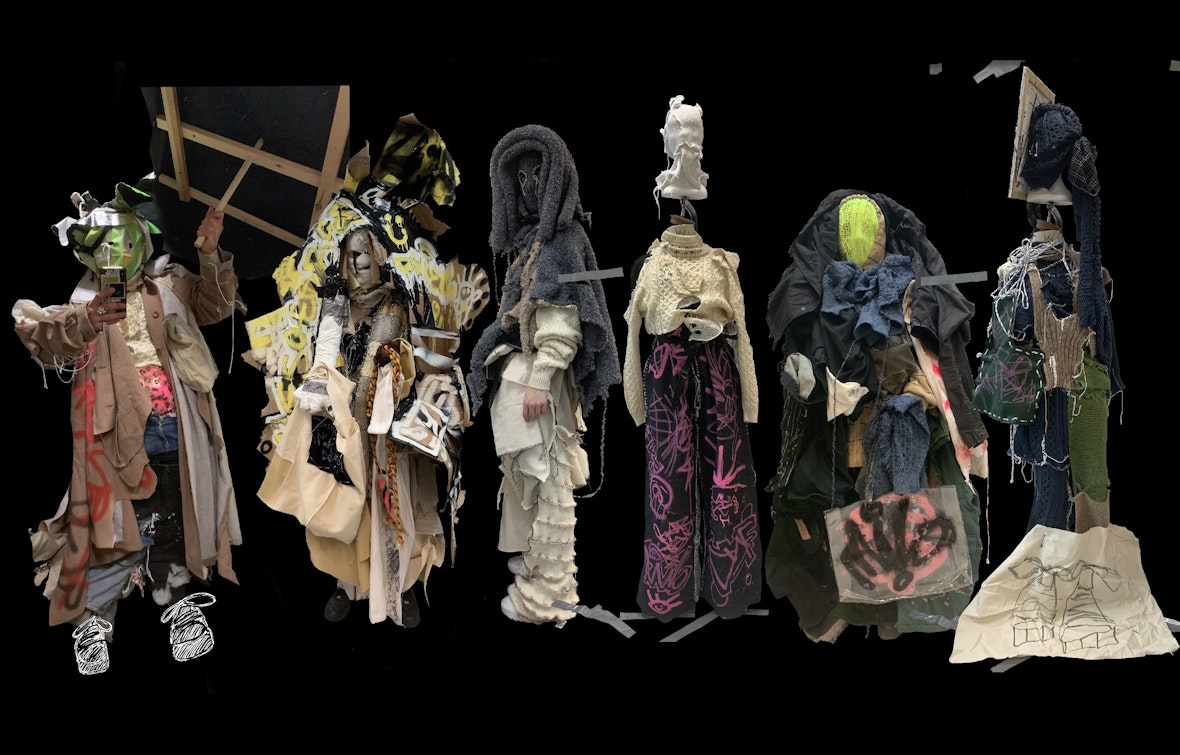 Meet Miles George Daniel: the punk designer merging sculpture, fashion, environmental politics and art
Miles George Daniel's work is sculptural, illustrative and experimental. The 25-year-old Middlesex University knitwear graduate is influenced by the deconstruction seen in early Maison Martin Margiela collections, Yohji Yamamoto's story-telling, Walter van Beirendonck's art-meets-fashion approach, and John Galliano's knack for theatricality, and he's barely even begun…
Born in London, before moving to Stevenage in his teens, Daniel's formative years heavily influenced his approach to fashion and style. In the capital, Daniel donned full tracksuits – often jazzed up with trouser chains and pink shoes – but his move to the Hertfordshire town left him feeling rather bored of seeing everyone dressed in the same clothes.
"That moment started a fire in me," Daniel says. ​"I started to cut up my clothes, paint them, make my own accessories and, soon enough, my style got louder and louder."
A natural-born punk, Daniel's desire to be different, in a place where sticking out isn't exactly encouraged, shaped his on one-of-a-kind approach to design – an ethos that he held onto throughout his degree when exploring the various technical pathways within design.
Knit proved to be his achilles heel. The designer was drawn to the versatility of both materials and process, leading him to experiment with embroidery and fabric manipulation. But being a student, he didn't have the luxury of unlimited funds to throw at materials, so made the conscious decision to embark on a ​"zero spend" collection at the beginning of his final year – a sustainable move which saw him re-purpose second hand garments, manipulate off-cut fabrics and experiment with materials as diverse as cardboard, wire and spray paints.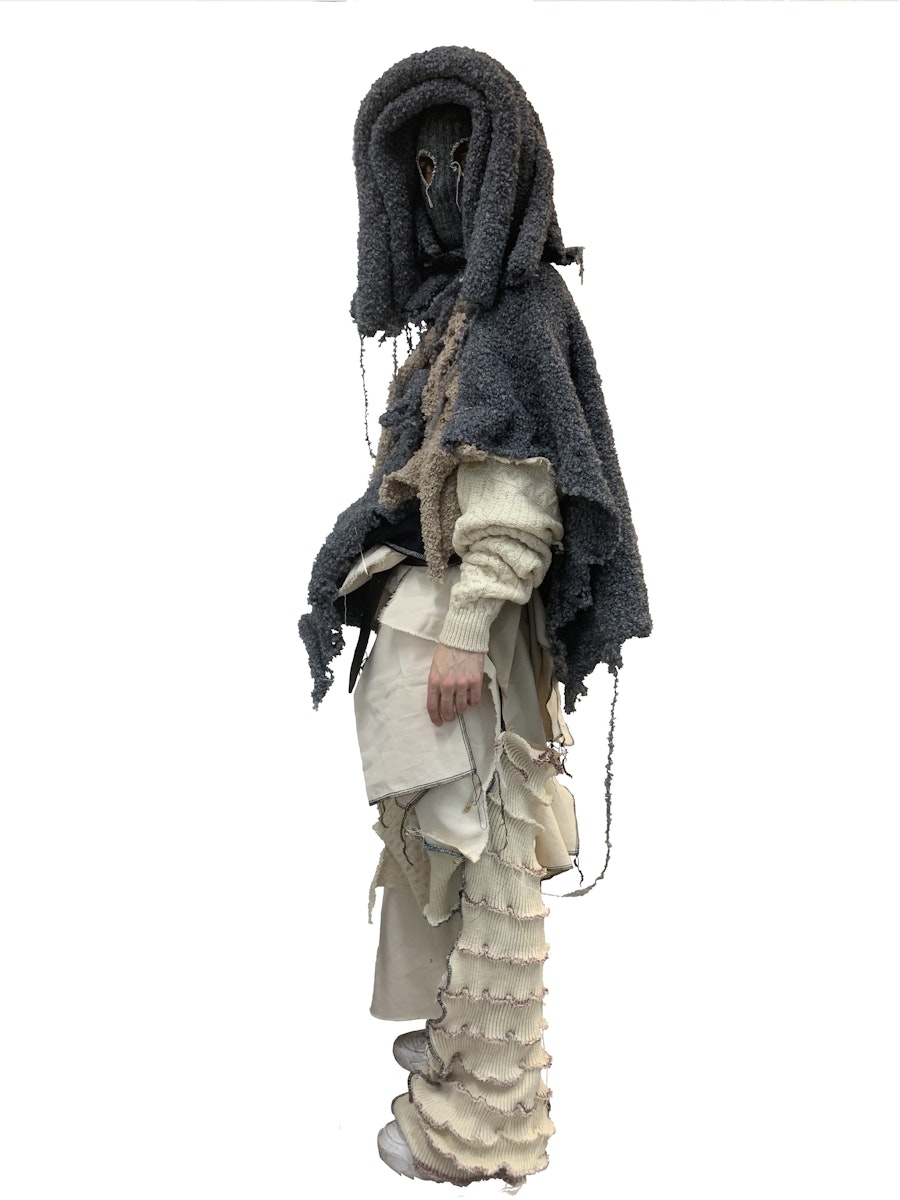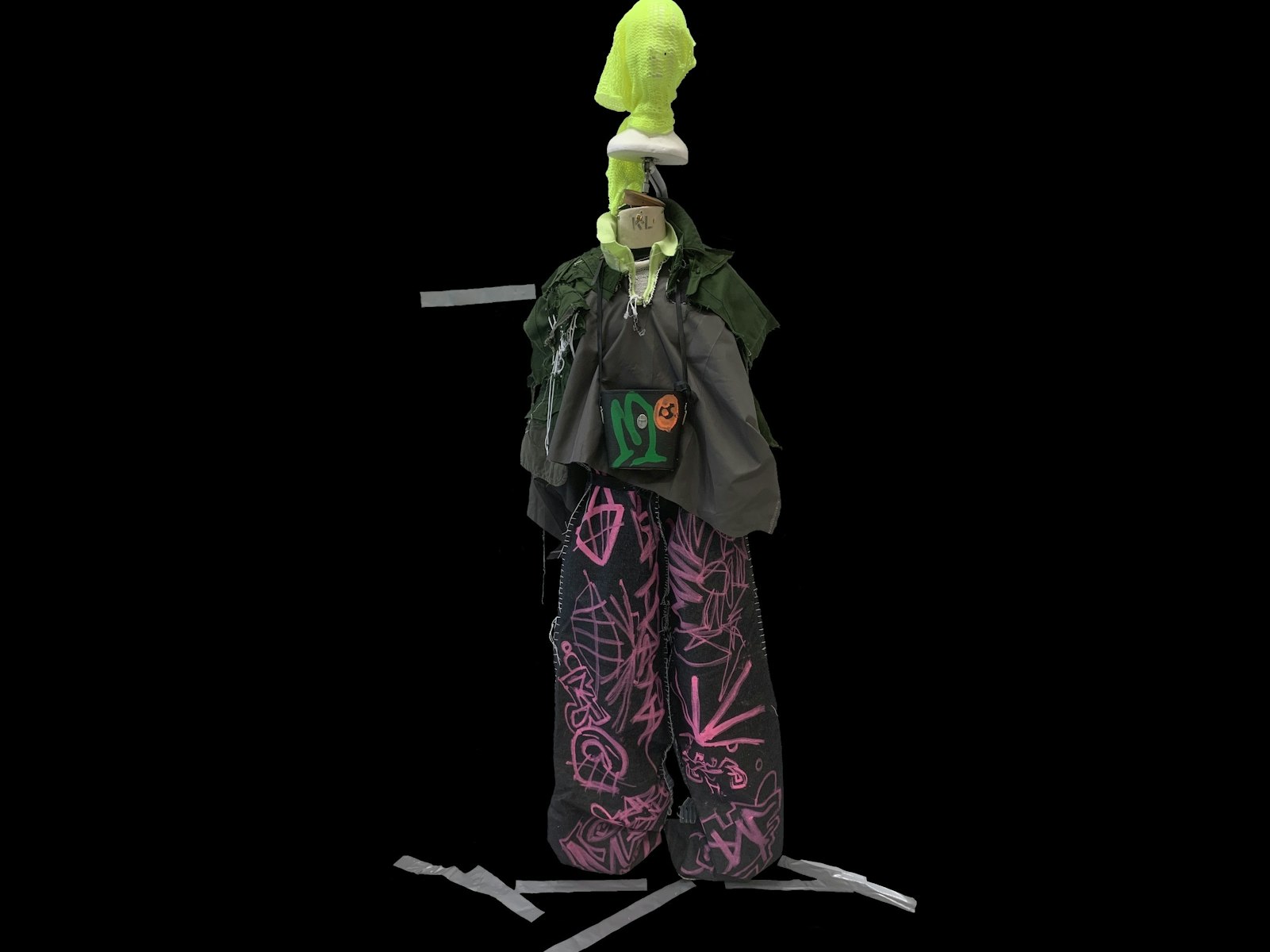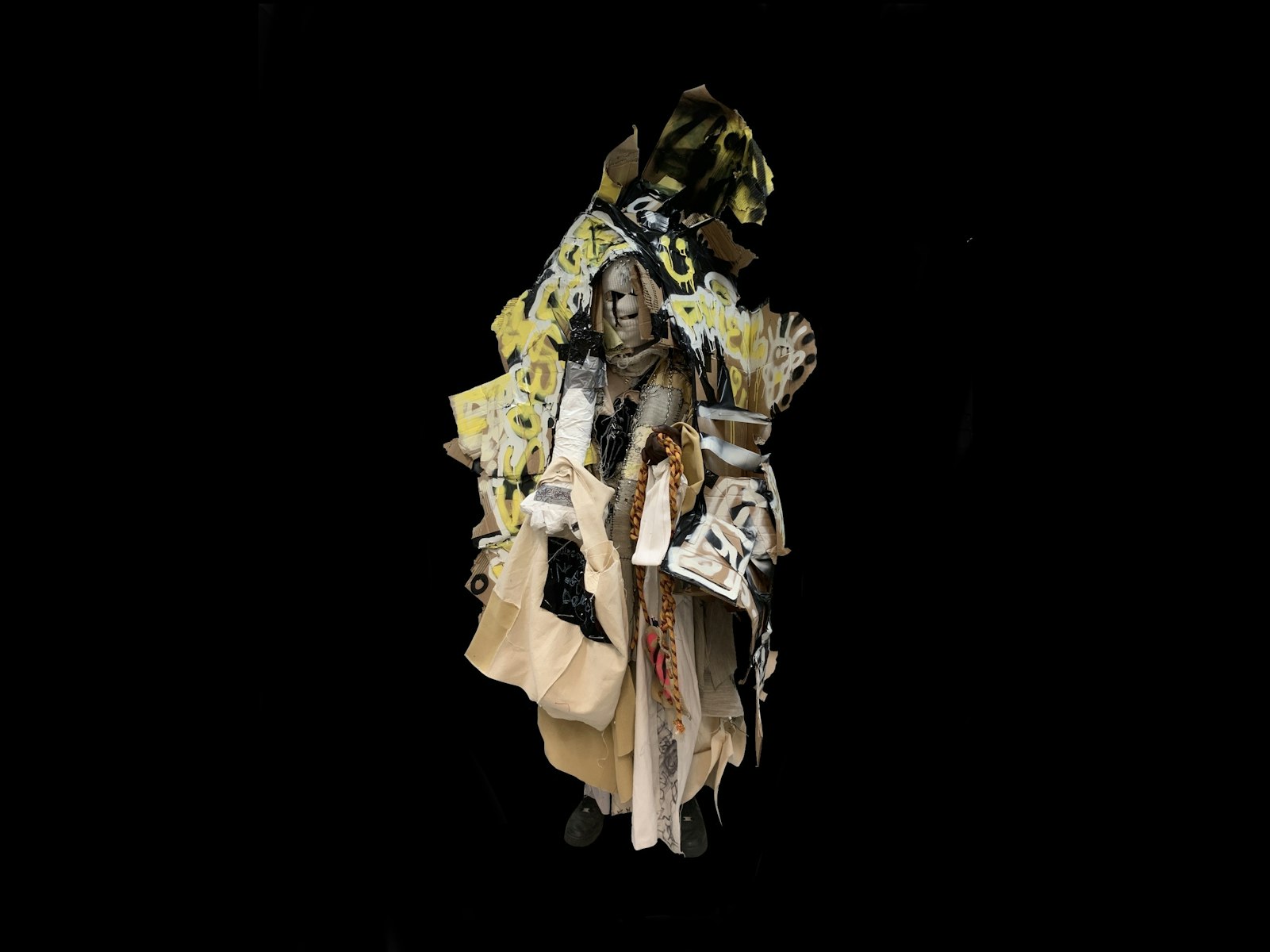 "The fashion industry is arguably one of the most pollutive in the world," Daniel says. ​"As an emerging designer, I feel a responsibility to play a part in shifting the wasteful and environmentally damaging nature of the industry that I am a part of, to have a role in creating a universally adopted, sustainable way of making, to hopefully, one day, incite a much-needed change."
The way in which fabric reacts to the body was paramount to Daniel's ​"zero spend" collection, spurring the all-important question: is it a sculpture or an outfit? Working directly on a mannequin and, later, models, Daniel would drape fabrics to create shapes, building the structural looks piece-by-piece.
"The main theme that runs through my work is interrogating the dialogue between fashion and art," Daniel explains. ​"I get excited creating a visual world where the two come together in unison, breaking down the parameters of both being considered separate from one another."
Inspired by punk, graffiti, illustrations and motifs, Daniel is drawn to the work of German artist Franz Walther, who explores the interaction between the viewer and his artwork, as well as environmental art duo Christo and Jeanne-Claude, who work on large-scale, site specific installations with no more than an aesthetic purpose.
"I'm also inspired by my family, friends and objects that I come across in daily life," he adds. ​"Often, a single piece of scrap fabric can be the starting point for building an entire look."
With his sights set on developing his practice, Daniel intends to keep the fire in his belly alive. Unsurprisingly, the final months of his degree have been a whirlwind. Continuing to push forward the idea that his designs aren't simply ​"fashion", but rather an amalgamation of sculpture, art, punk, environmental politics, his past and fashion – which is exactly what they are – Daniel sees himself as a creative with a desire to tap into multiple avenues, and we can't wait to see.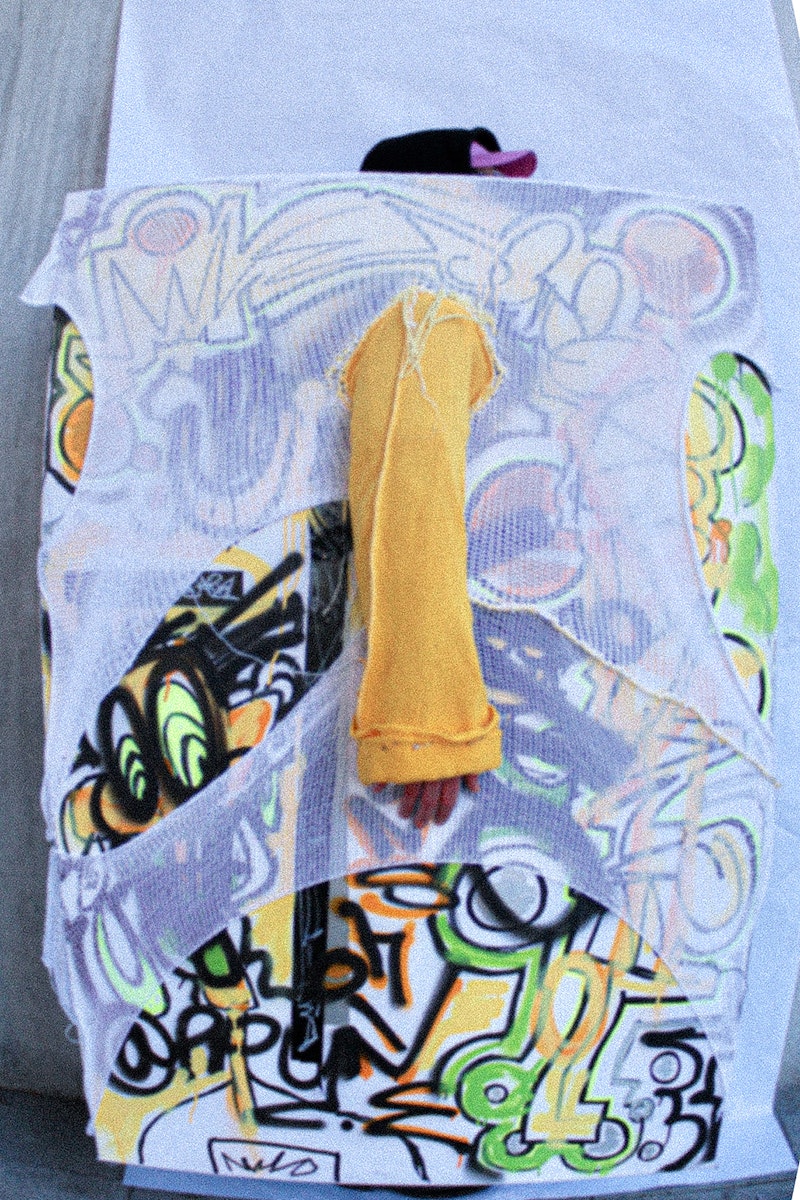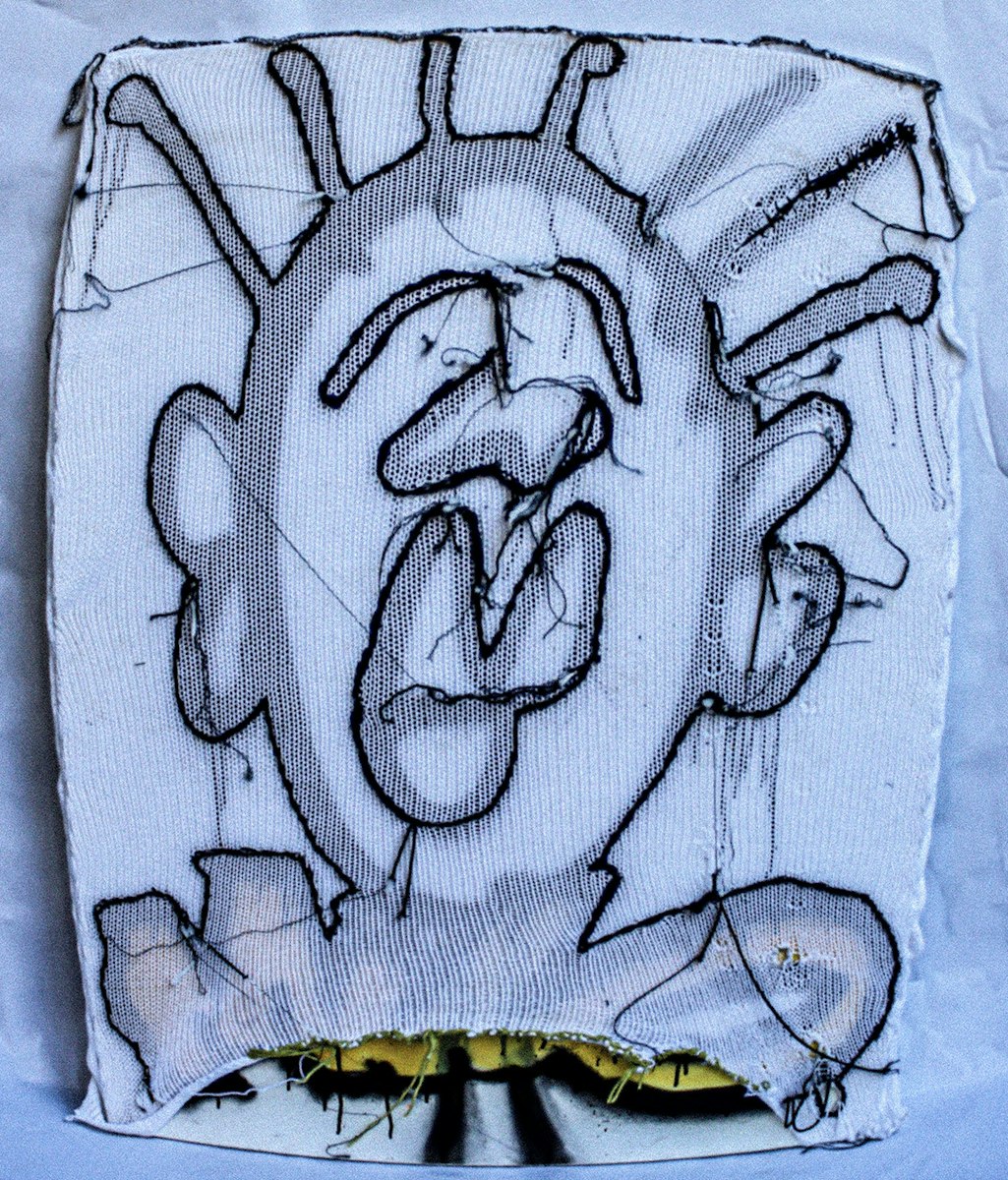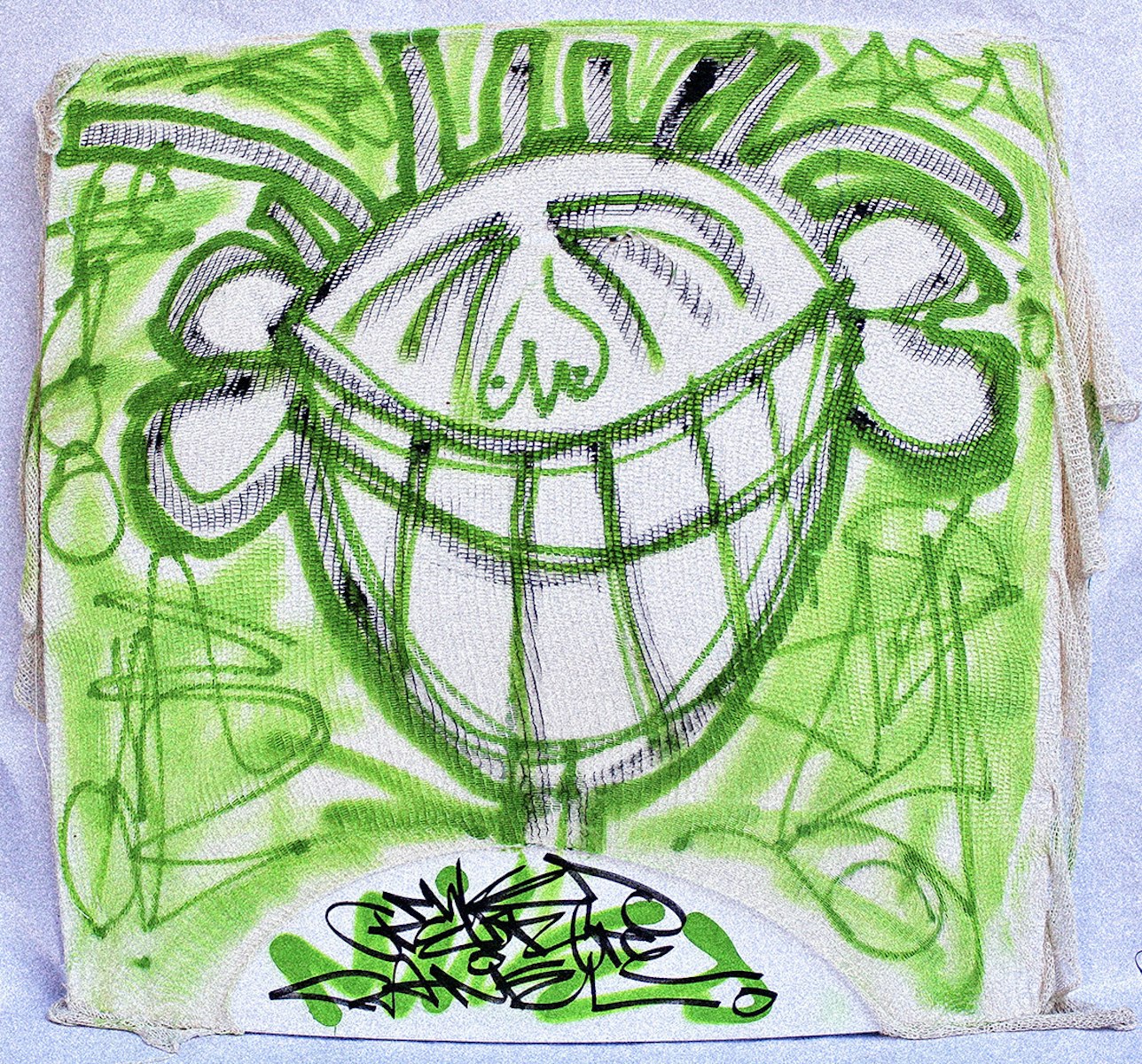 ---