Sew cool: Namita Khade is making knitwear true to form
The Wigan-born designer references her Indian heritage by connecting the dots between clothes, identity and culture in sensually revealing knitwear designs, having already developed a distinct style reminiscent of the skin-baring British designers of recent years.
Skin is in! Reducing hemlines, tightened corsets and nipple-bearing fabric have been part of the Young British Designer repertoire for the past few years, with Supriya Lele, Charlotte Knowles, and Mowalola amongst the designers receiving attention for their take on empowerment. But emerging designer Namita Khade could be the next to follow suit. At just 23-years-old, the Wigan-born designer has been developing her credentials on Central Saint Martins' BA Knitwear course, patching up warmly coloured, heat-sensitive dresses and tie-dyed vest tops with whatever materials she can get her hands on, revealing slices of skin and working on and around the body. But there's more to Khade's designs than a flash of midriff.
Her parents always encouraged her to be creative – a result of them not having a formal education. But that's not to say she was always surrounded by fashion. ​"From an early age, my parents saw it as ​'western' or something, that was reserved for the class-privileged," she says, referring to her working-class upbringing. ​"I guess it was through this that I started to take an interest in the relationship between clothes, identity and culture."

Khade's designs explore the nuances of her Indian heritage. Taking the form-fitting, torso-bearing shapes of traditional saris, prints and patterns, she references incense stick boxes to replicate retro colour blocking, and delves into a wealth of images from her own personal archive, notably one of her mum cutting cabbage in Mumbai in 1988, or colourful details from her grandmother's garden in Raibag.
"My Indian side of the family isn't from money, or a privileged caste or class, so creating something that relates to them in some way, be it research or final outcome, is really important to me." While growing up in the north of England, Khade found herself rejecting a lot of her background to fit in, something she's keen to rectify now, through her design process.
"It's a common story for first-generation immigrants and POC in the UK," she adds. ​"My work is almost a way of finding a middle ground that relates to these contrasting identities."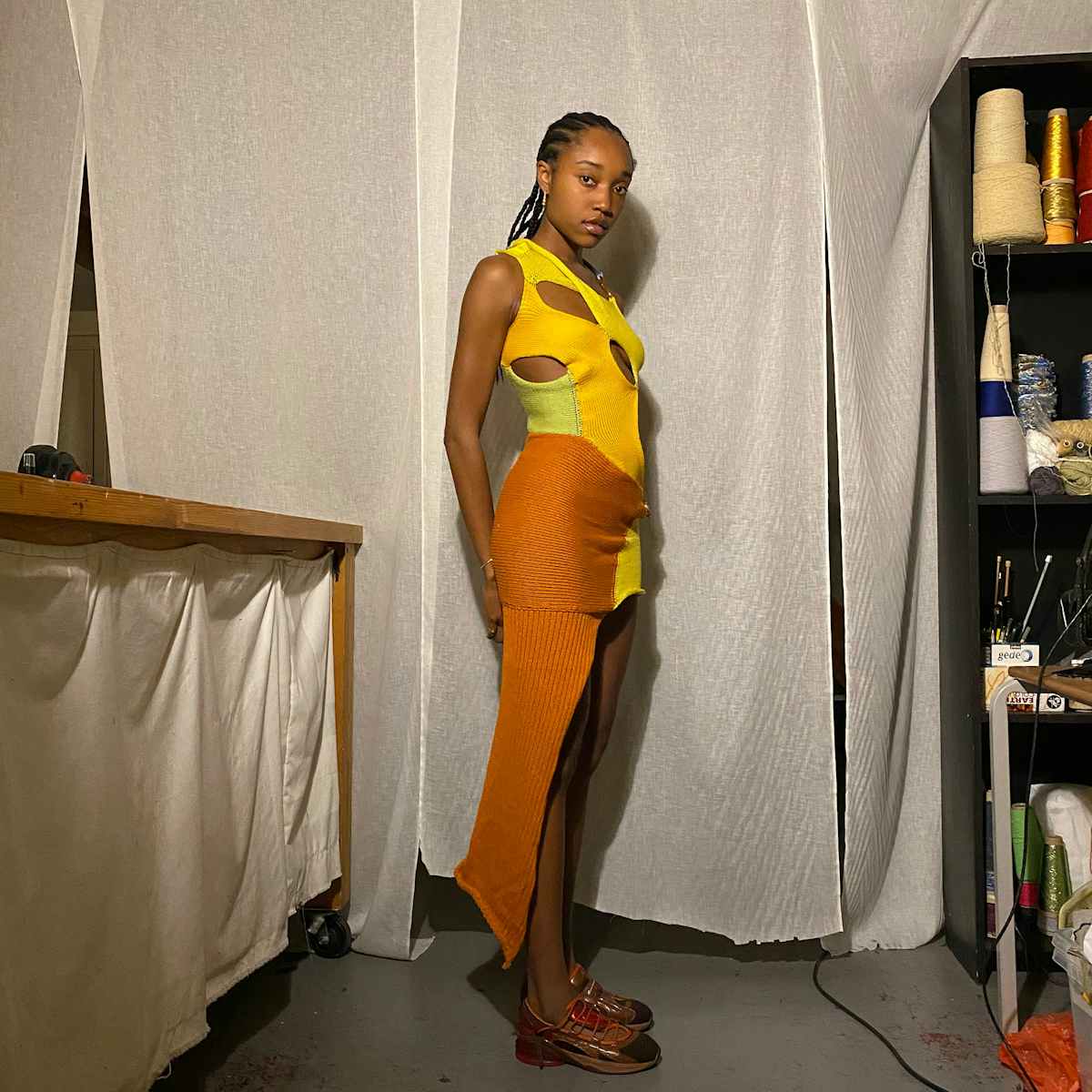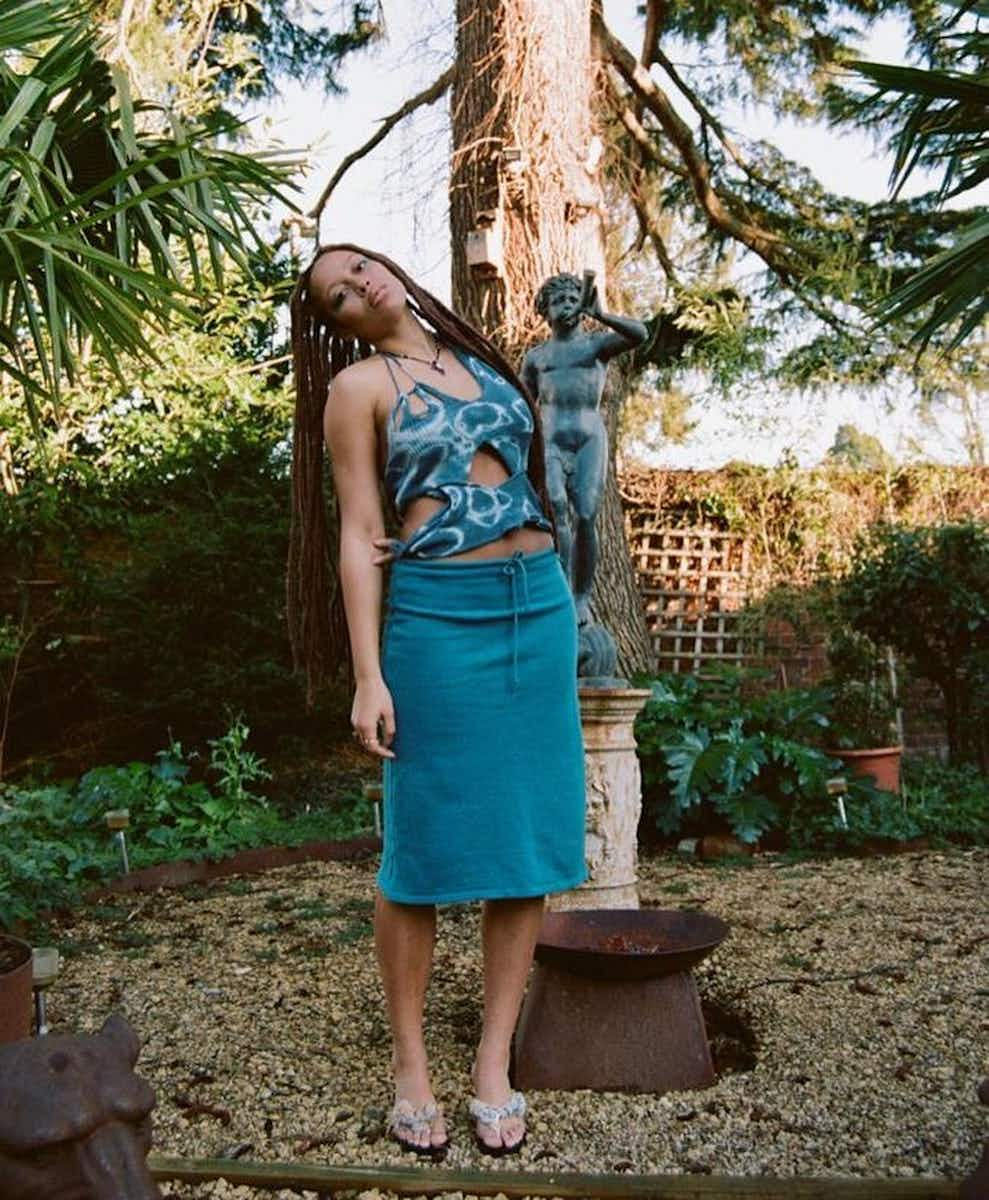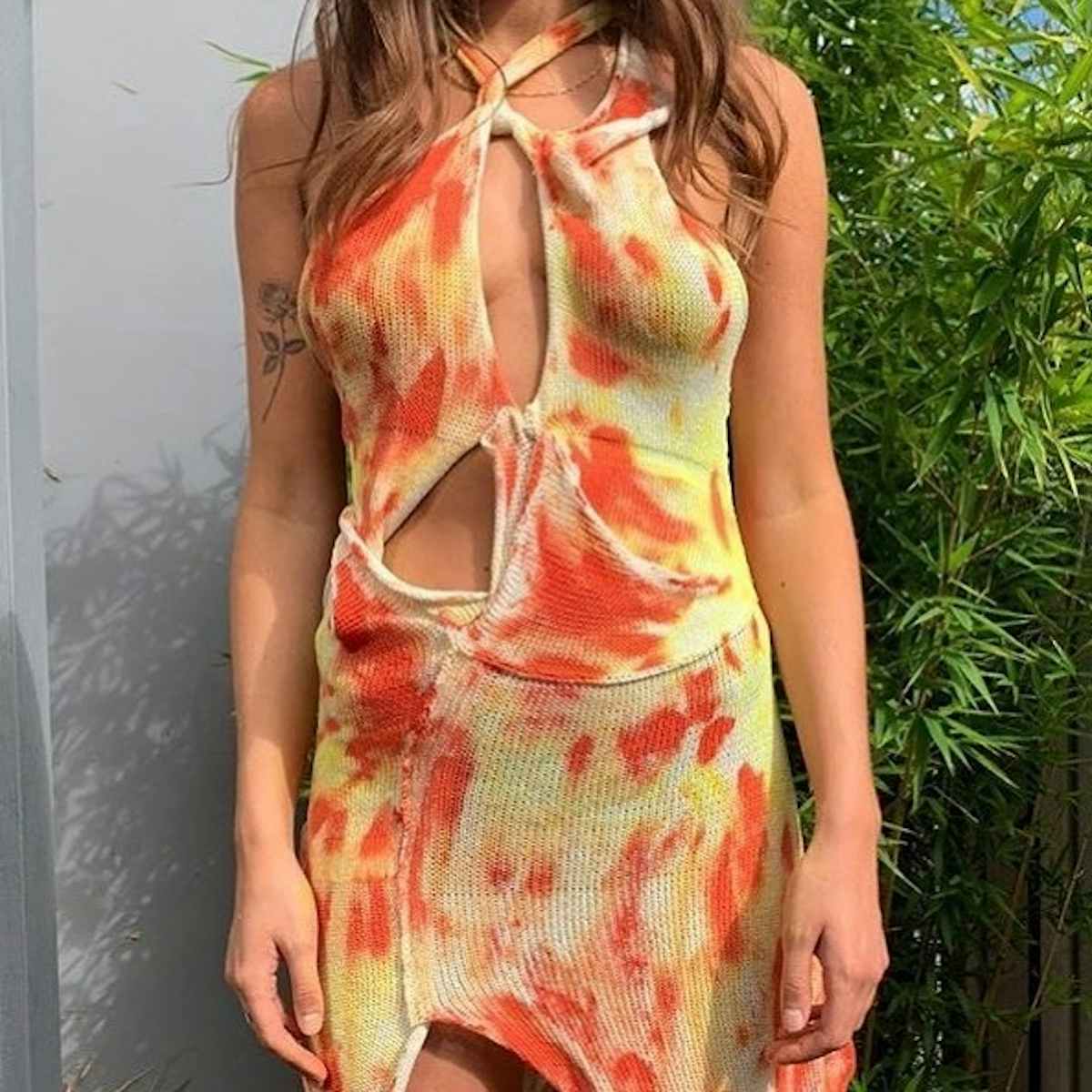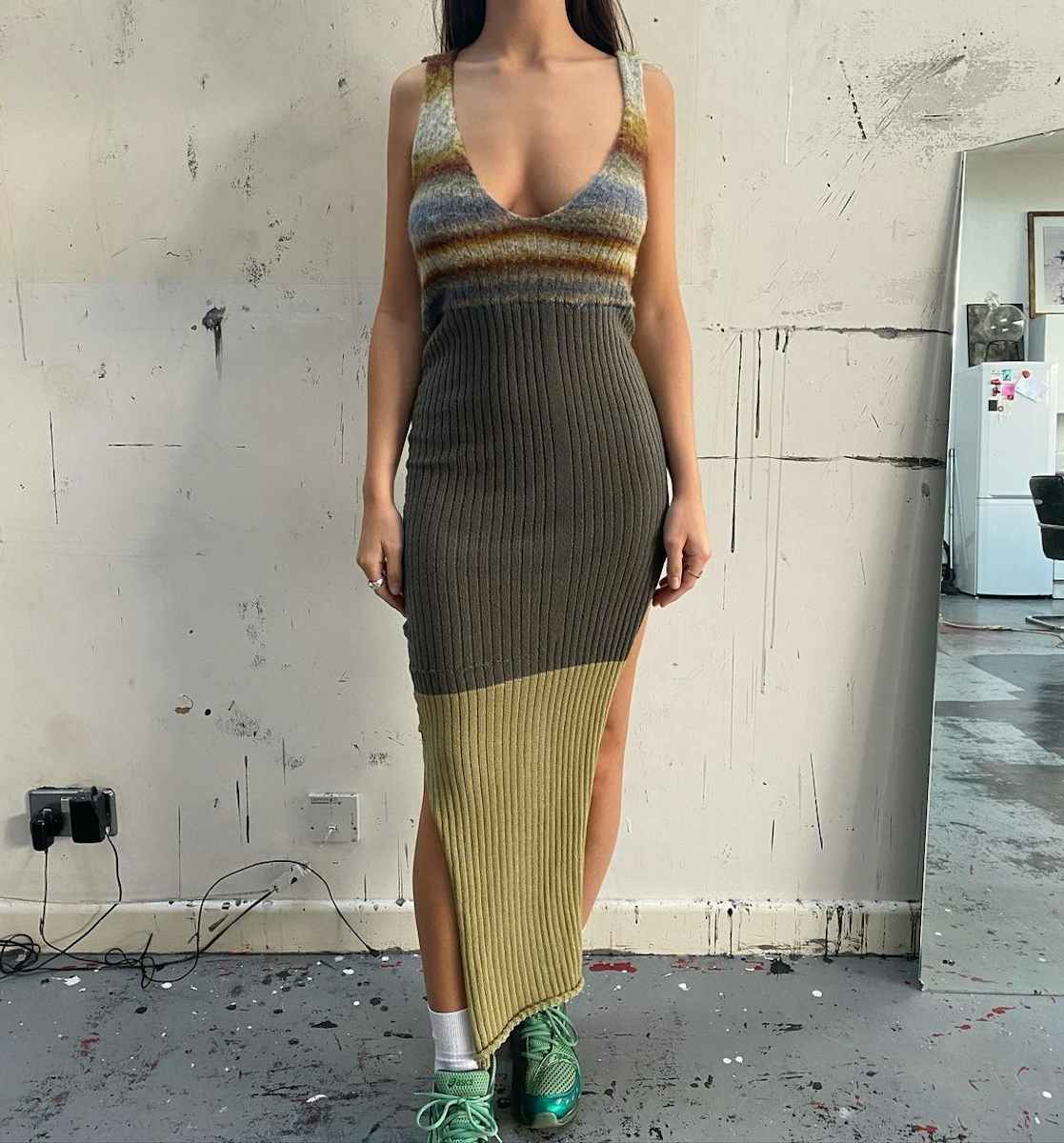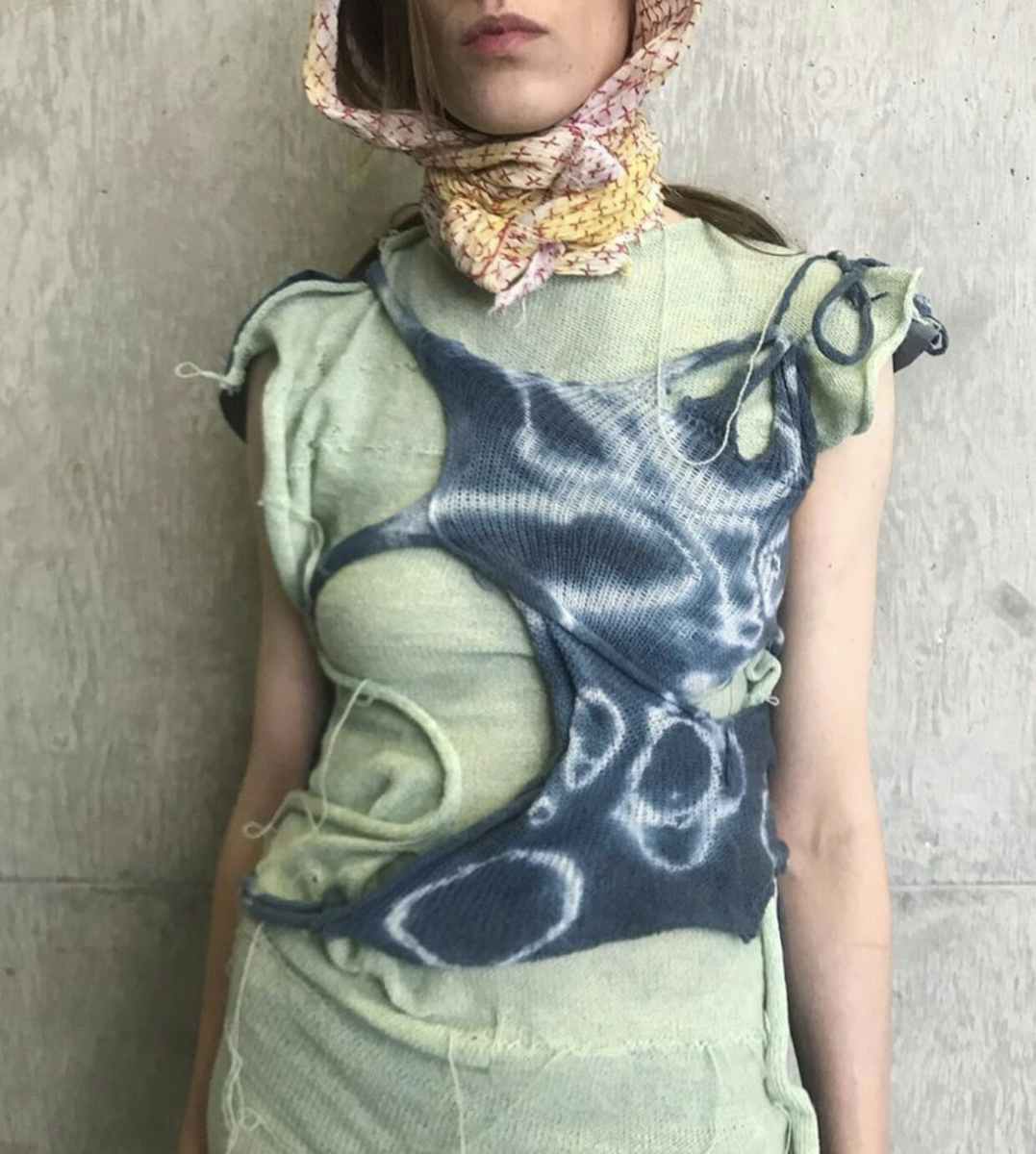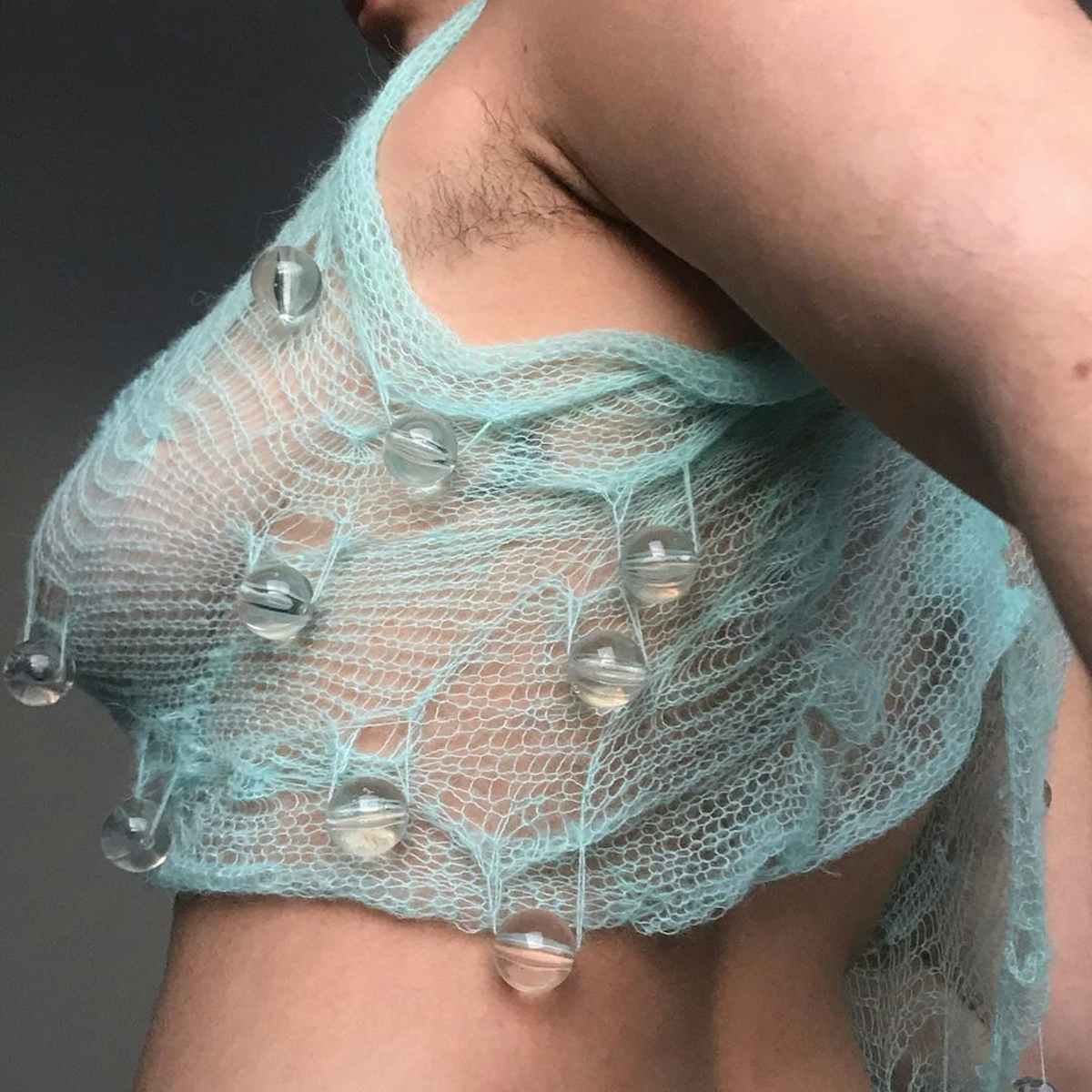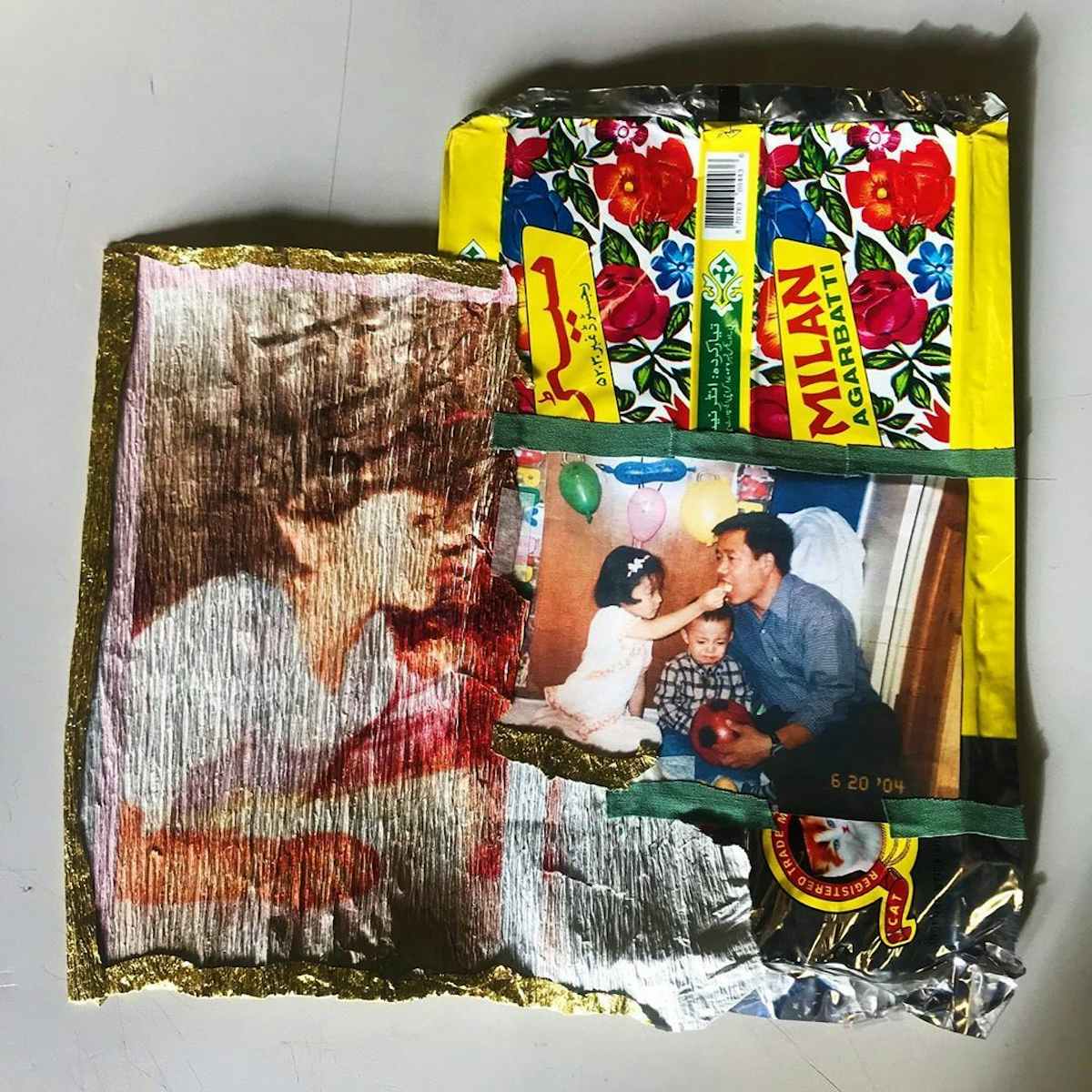 Similarly, the designer feels strongly about working towards better representation for South Asian women within the confines of her practice, touching on personal experiences she has faced through colourism and classism. ​"It's a very real issue and it's always in the back of my head not to reinforce these ideals," she says. ​"No person should feel inferior due to the pigment of their skin, or their non-western features."

While currently on a placement year – returning to CSM to complete her final year in 2021 – Khade is intent on continuing to push her work limits, refining her design process and building on what she has been expanding on over the past two years, at her own pace. One thing remains the same in Khade's ethos, though:
"There's a desire for freedom for those who wear my clothes," she says, before continuing, ​"to be able to wear what they want and feel empowered."

More like this