Chatting (Nancy) shit with Supreme's Sam Hughes
When he decided to go sober a year ago, the skater, artist, musician and dad to his Chinese-crested dog, Echo, set up his very own brand, Nancy – a mash-up of DIY, punk, horror B-movies, hippie culture and all the rest...
You might have spotted skater Sam Hughes while shopping in the Supreme London store. He's the assistant manager – often with multi-coloured hair, loads of tattoos and the proud owner of a fluffy Chinese-crested dog called Echo – who can sometimes be found in videos on his Instagram humping cushions.
"I don't know where she learnt that from," Sam says, with a suspect laugh.
When he's not selling skateboards or picking up dog poo, he's looking after his cult London brand, Nancy, which he set up a year ago when he went sober and needed something to fill his time. Making off-the-wall T‑shirts, sweats, badges, patches, pants and plates, his style comes from a mash-up of subculture style: DIY, punk, hippie, grunge, grebo … all the good stuff.
"I'm trying to get at a weird way where they can all meet," he says. ​"They're all similar in attitude. I don't want to say ​'anti-mainstream', ​'cos that's a bit corny, isn't it?"
Hughes has just released his latest collection with a campaign shot by his good mate and fellow skater, Hedgie, and featuring Aries model, Kasper. Soon enough, it's going to be stocked all over the place – Australia, Russia, Taiwan, Japan…
So what better time to catch up with Sam on not only Nancy, but Kylie Minogue and Nick Cave's alleged relationship in the 1990s, horror B‑movies and his gay fanbase?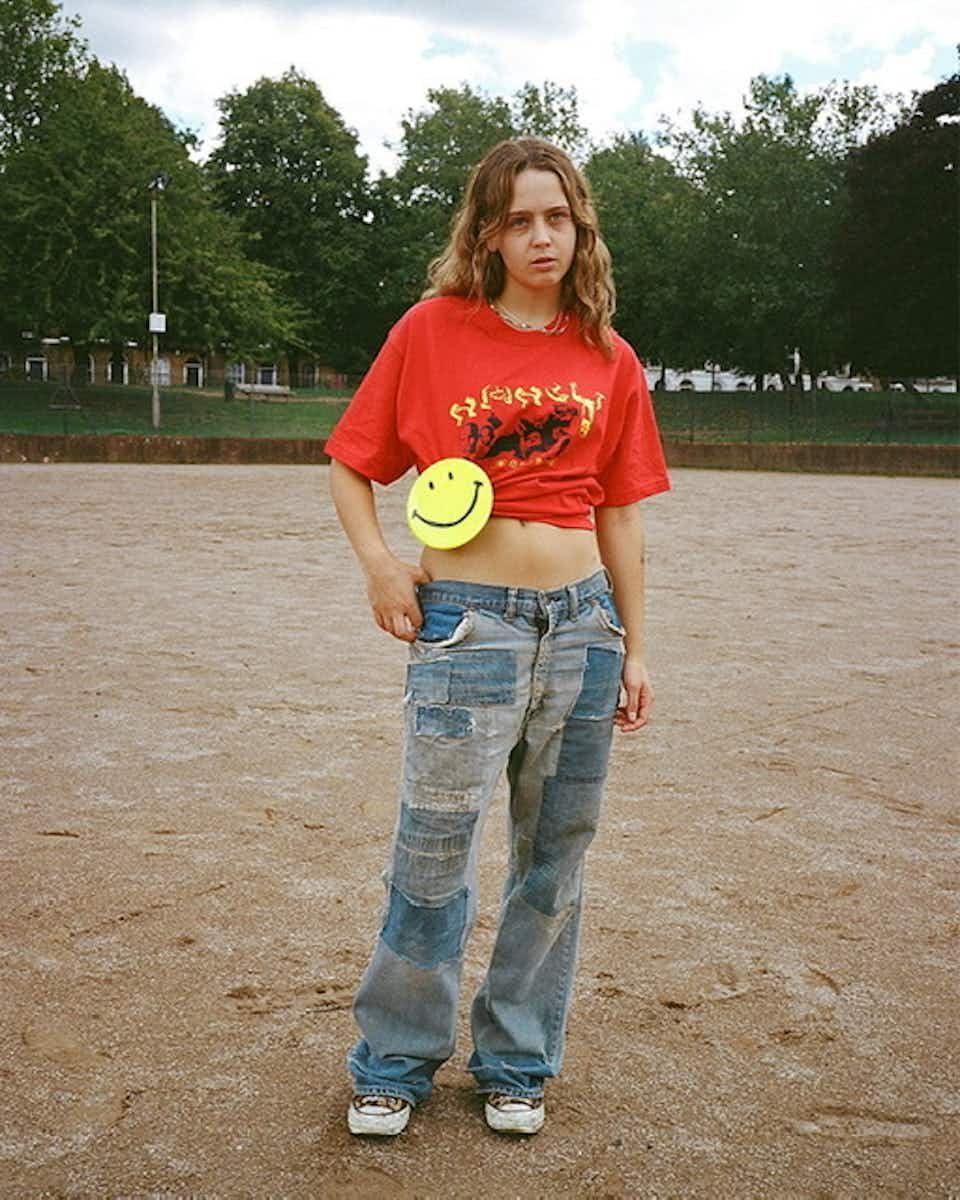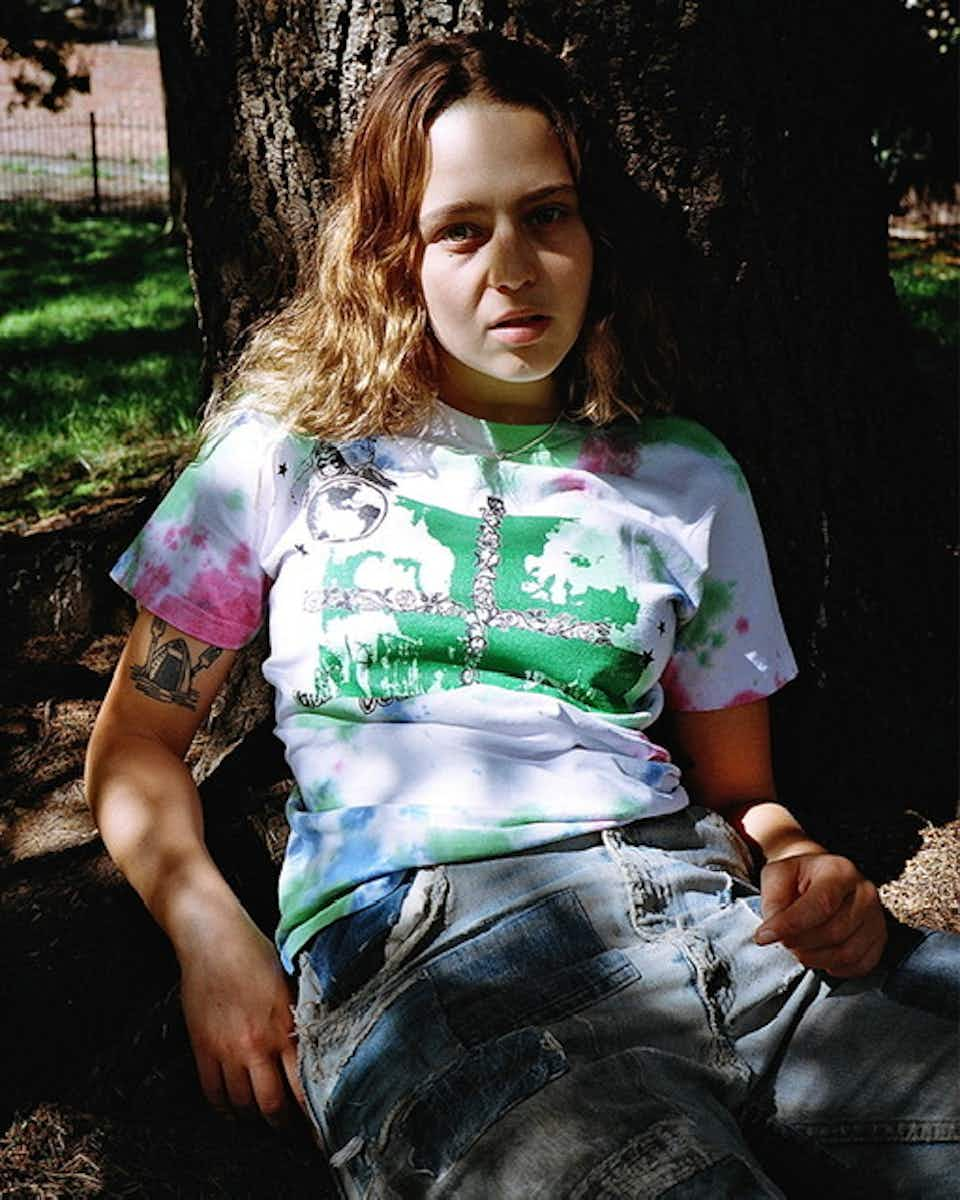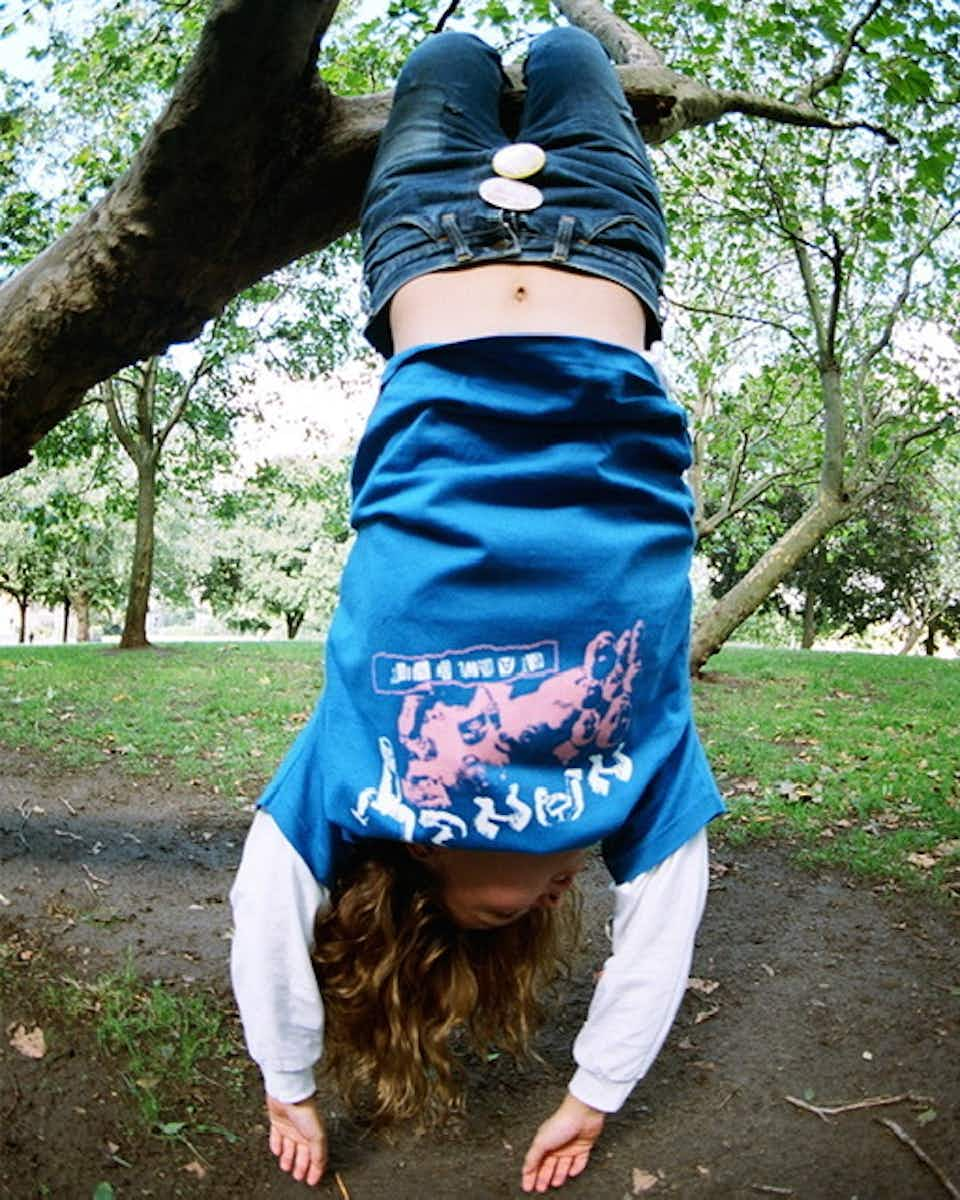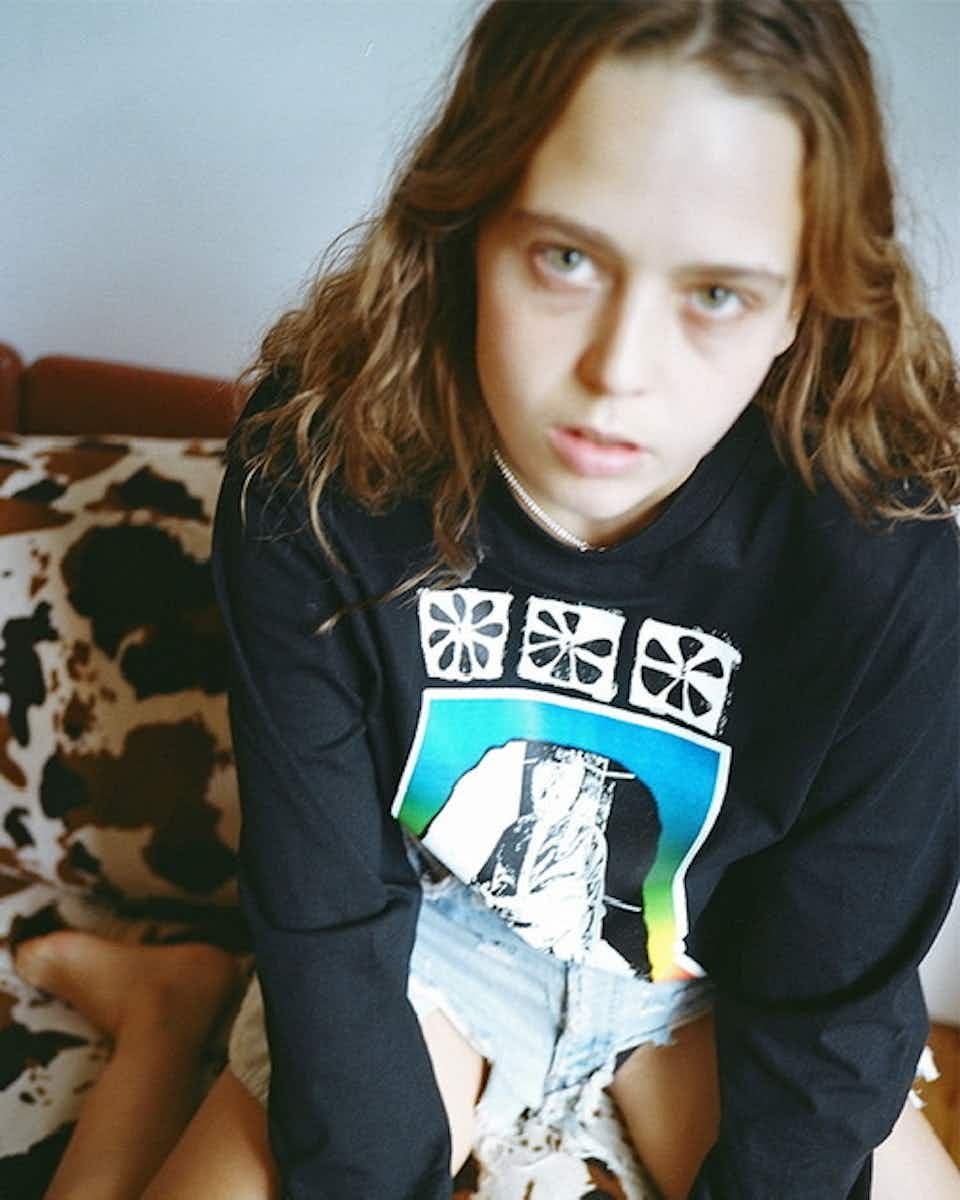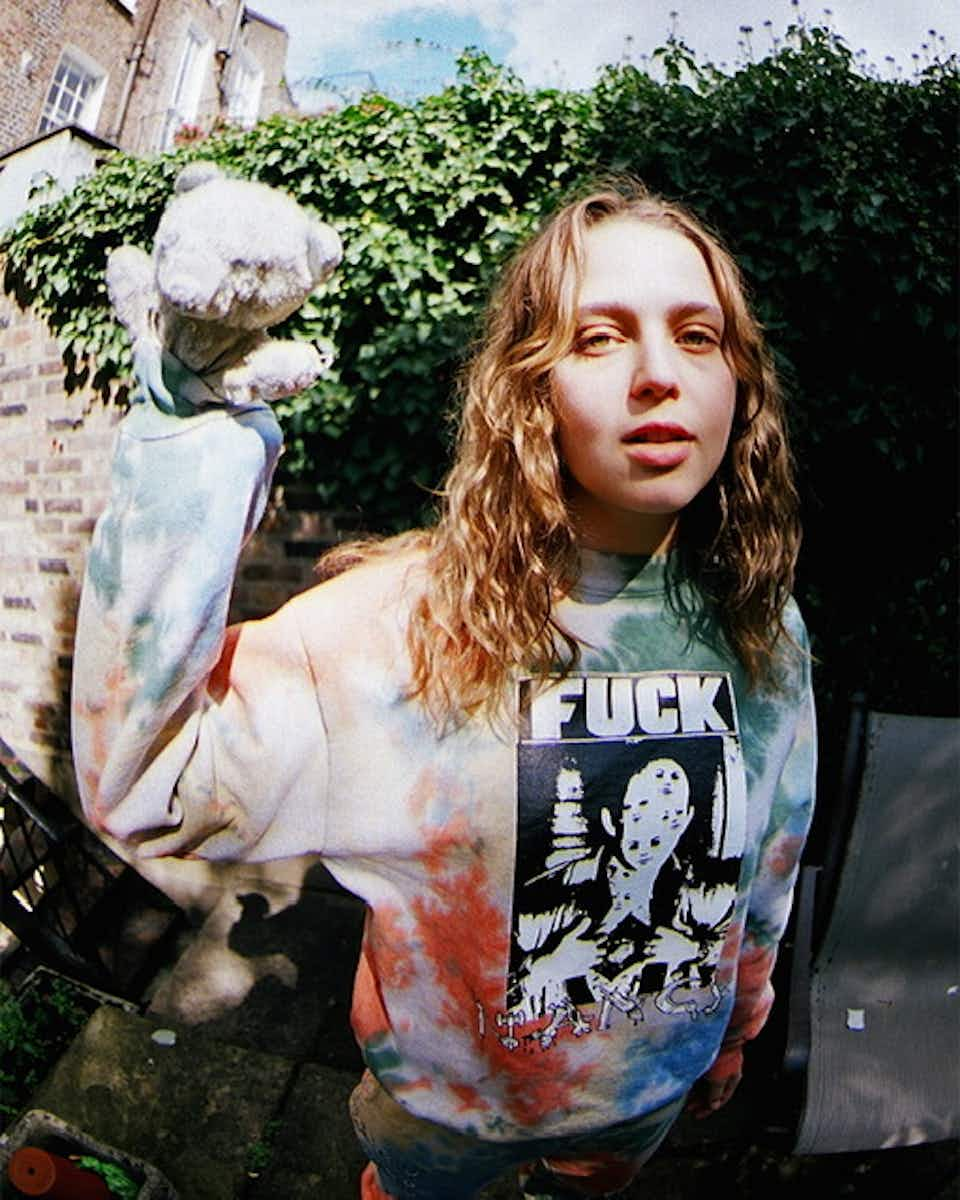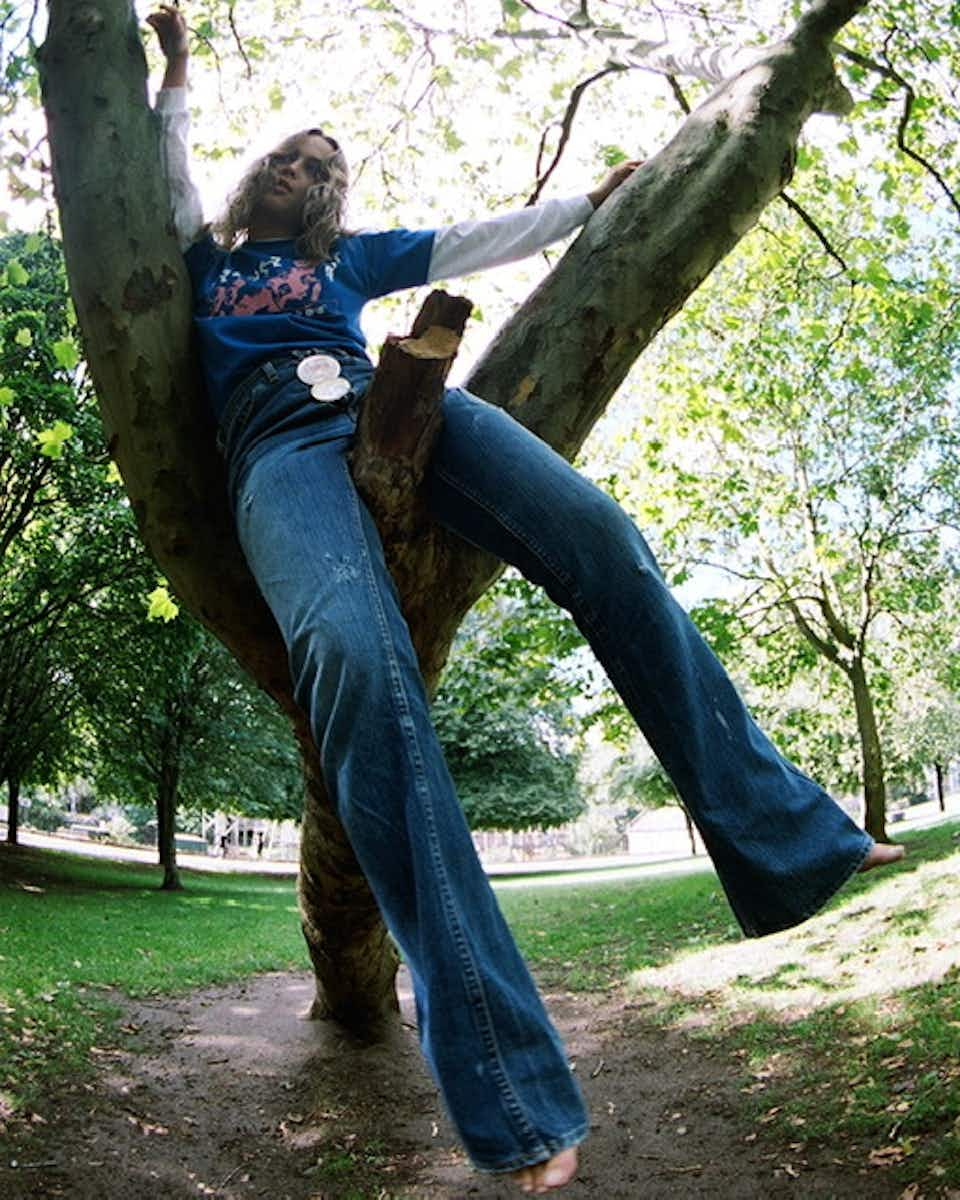 Hey Sam! How are you and what have you been up to?
I'm gooood. I've been working all week and making music with some friends, which is fun.
What music are you making?
I don't really know yet … Weird bedroom music with a lot of effects and stuff.
You colour your hair a lot. What colour is it now?
It's just blonde now. I used to colour it a lot, but I'll stick to blonde … for now.
Why did you set up Nancy?
I went sober and was bored. I had more free time and needed something to fill it with.
Who would you most like to see wearing your T‑shirts?
Nick Cave – I feel that's quite realistic. Although he only wears suits, so he can wear a tee to bed.
I love his song with Kylie Minogue.
Yeah, that was great.
Wasn't it? A real hidden gem.
It is. They went out for a bit, right?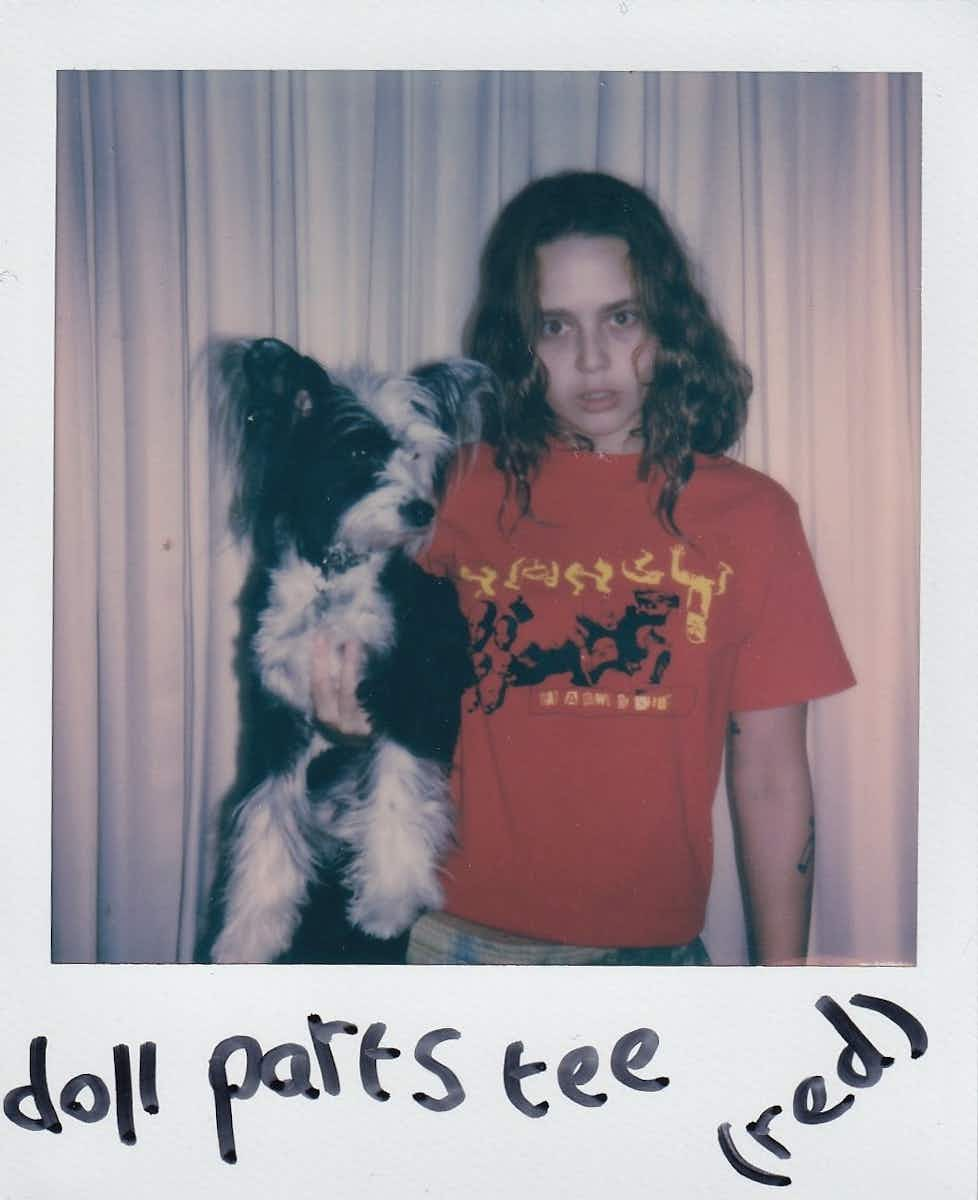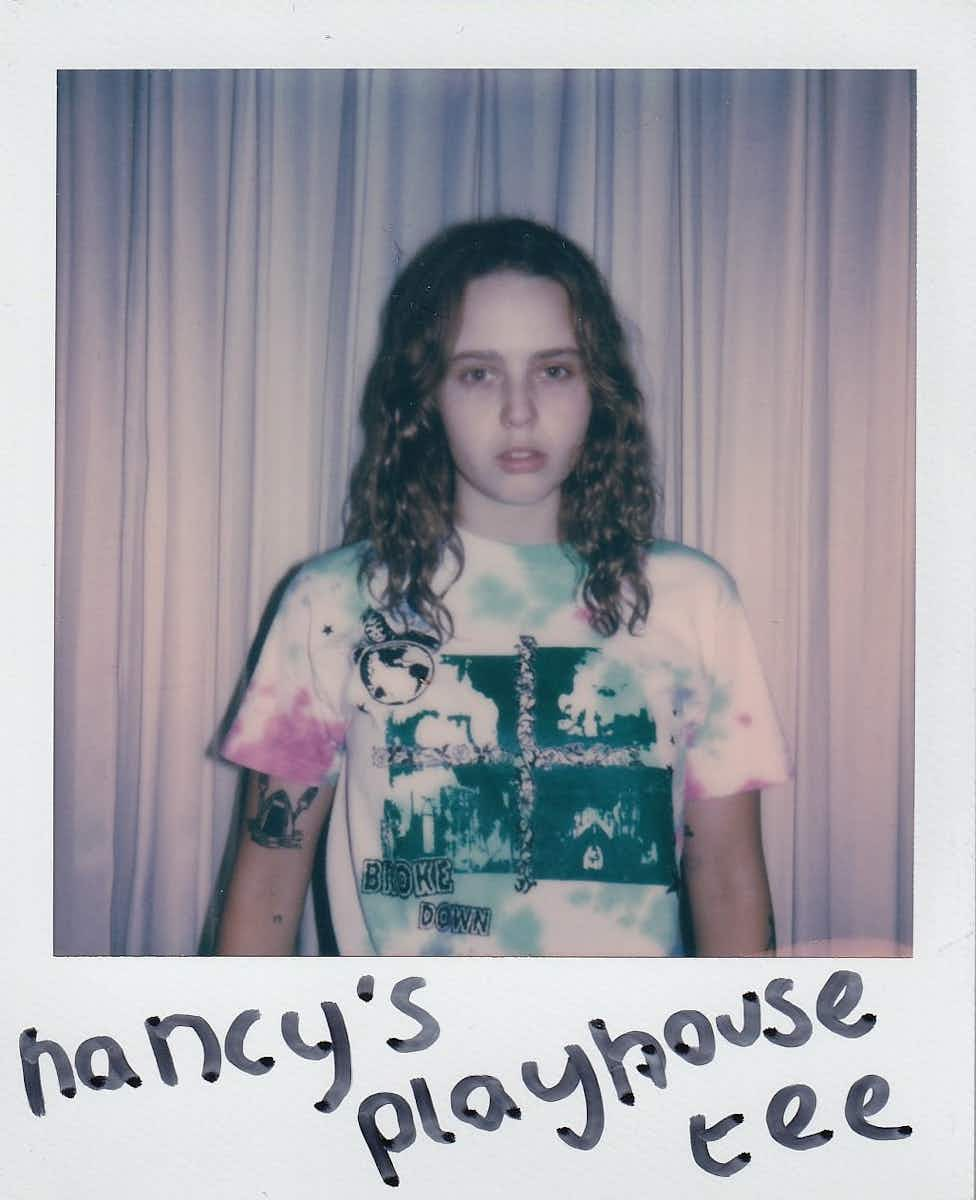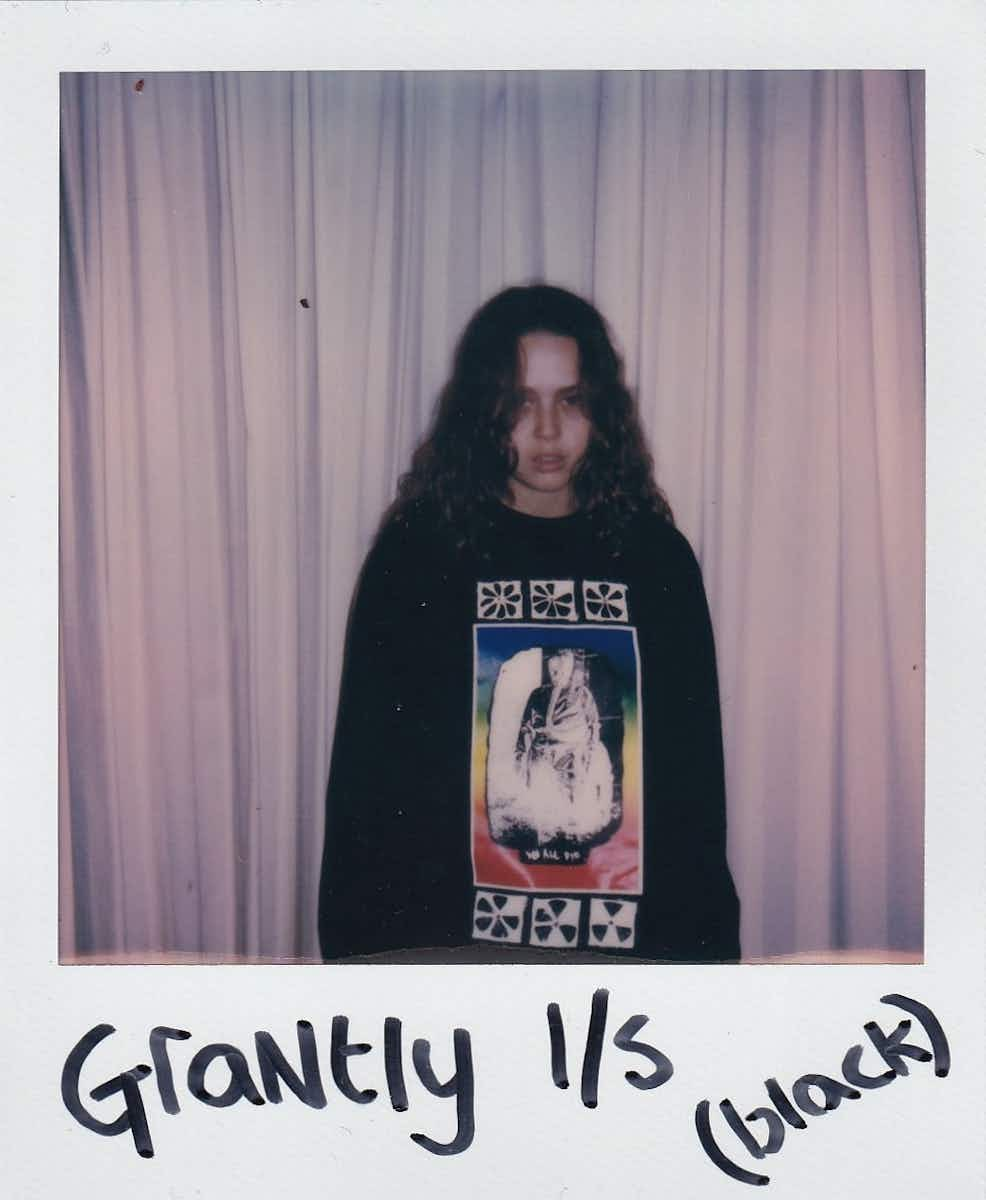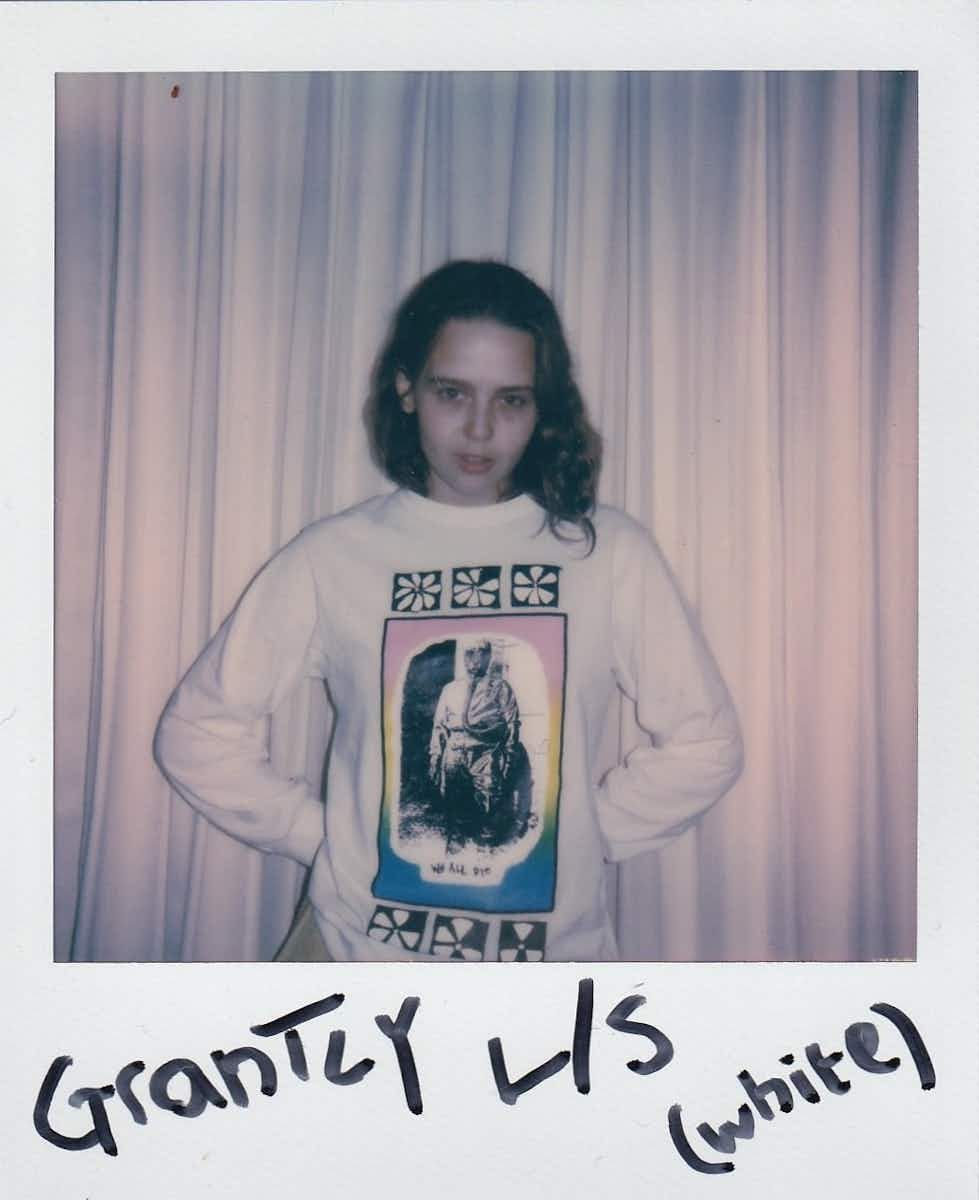 I think for a year or so. It was during that turning point in her career when she started to go a bit dark. She made some good tunes.
Yeah, really cool.
I see a lot of your influences come from punk, DIY culture, glam rock, grunge … Have you always been into that?
Yeah, since I was younger – because of skateboarding – I've always quite naturally been drawn to that sort of stuff. I went off it for a bit and then got back into it. DIY – I can do it myself!
And have you always been a bit arty?
I stopped drawing for a long time. I was really into it when I was younger, but my school put me in the wrong art class at GCSE. It was a graphic design class. Then the actual art class was full, so they put me in double science. I fucking hated art and didn't want to do it again, and had this huge resentment towards it.
That's annoying. What movie would you say best personifies Nancy? Personally, I'd go with Killer Klowns from Outer Space.
That's a good one. I'd go with Wild at Heart. It's like cheesy chaos.
How do you juggle Nancy, working at Supreme and being a dad to your Chinese-crested dog, Echo?
I don't! It's one big stress. And now I'm making music, as well…
When's your next collection coming out?
End of October, and then there should be one in December, as well. Our next photoshoot is going to be so good. It's full of drag queens and all that.
Great stuff. Let's expand your gay fanbase.
I'd love that.
Do you have anything to say to your gay fans reading this?
I love you all.
How sweet.

More like this