Ballet in running shoes is a beautiful thing indeed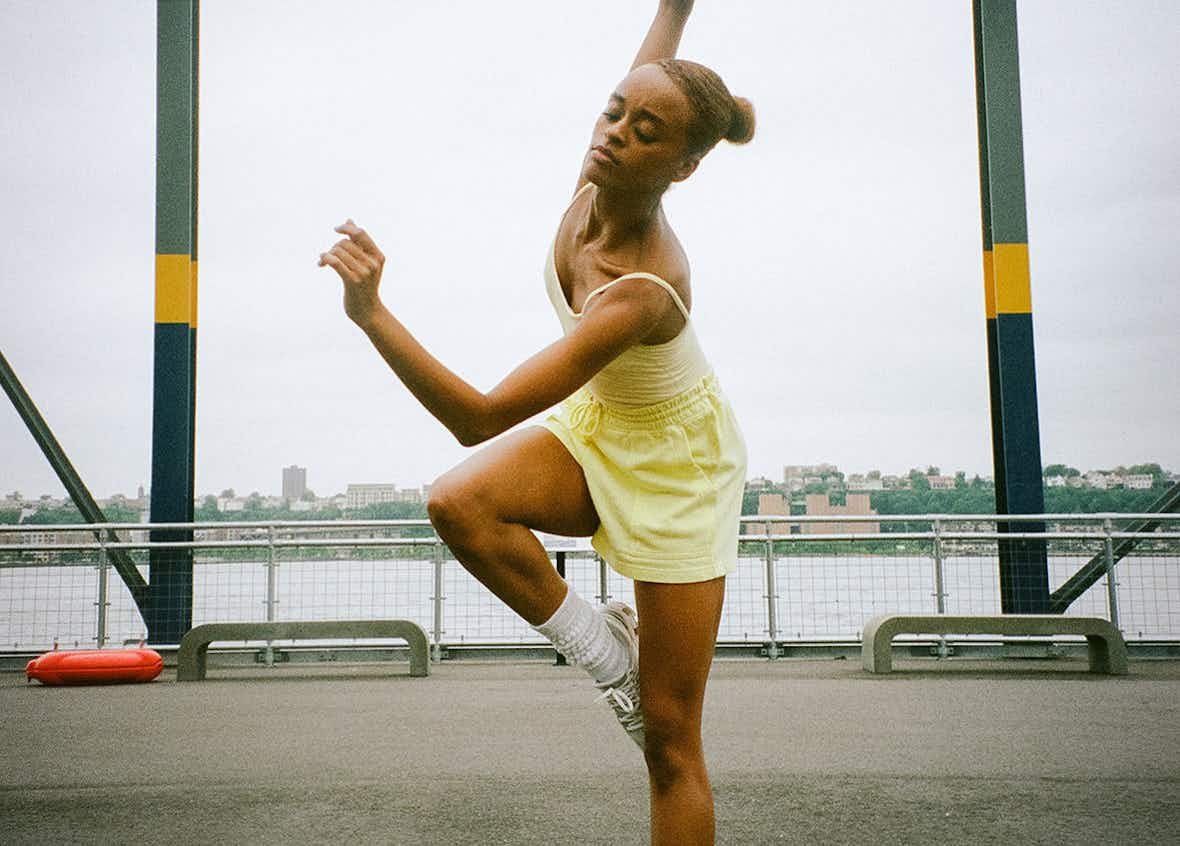 Swiss sports brand On has enlisted director and choreographer Justin Peck for its new project, Become a Mountain, tying the knot between athletics and art. We spoke to him about footwork, New York City and the runner's high.
Dancing shoes can be many things; platforms on a precarious club stage, ​'90s kicks in the rave or a pair of socked sliders for a quick kitchen disco. For actual ballet dancers, though, it's usually a pair of ballet shoes designed for pointe work; unless you're choreographer Justin Peck, who's fitted out his dancers in On​'s shoes for a new campaign, titled Become a Mountain.
While its focus has always been on sport, the Swiss sports apparel brand has also got an eye for the arts, including a recent collaboration with Loewe that was a little more functional than those bonkers JW Anderson shoes. Now, it's onto dance, with Become a Mountain artfully weaving athletics and aesthetics together through a performance featuring six dancers gliding and floating through the streets of New York City.

As well as winning Tony awards, choreographing for Spielberg and working as a resident at New York City Ballet, Peck's the pioneer of ​"sneaker ballet", a contemporary form of dance using trainers. ​"I've been exploring making dances in sneakers for about a decade now," Peck tells THE FACE.
Peck himself has a sporting background, originally honing his footwork for football, not dancing. ​"My experience playing competitive soccer helped to emphasise quick footwork, endurance, speed, and a kind of team collaboration," he explains. ​"All of these fundamentals translated beautifully over into the realms of dance, choreography, and directing."
It's the control over changing body weight and the enabling of expansive movement, Peck says, that makes trainers so effective. On, it turns out, is the perfect fit: ​"On, as a design company, has a naturally built-in balance between aesthetic and function and so does the movement of the film," the choreographer says.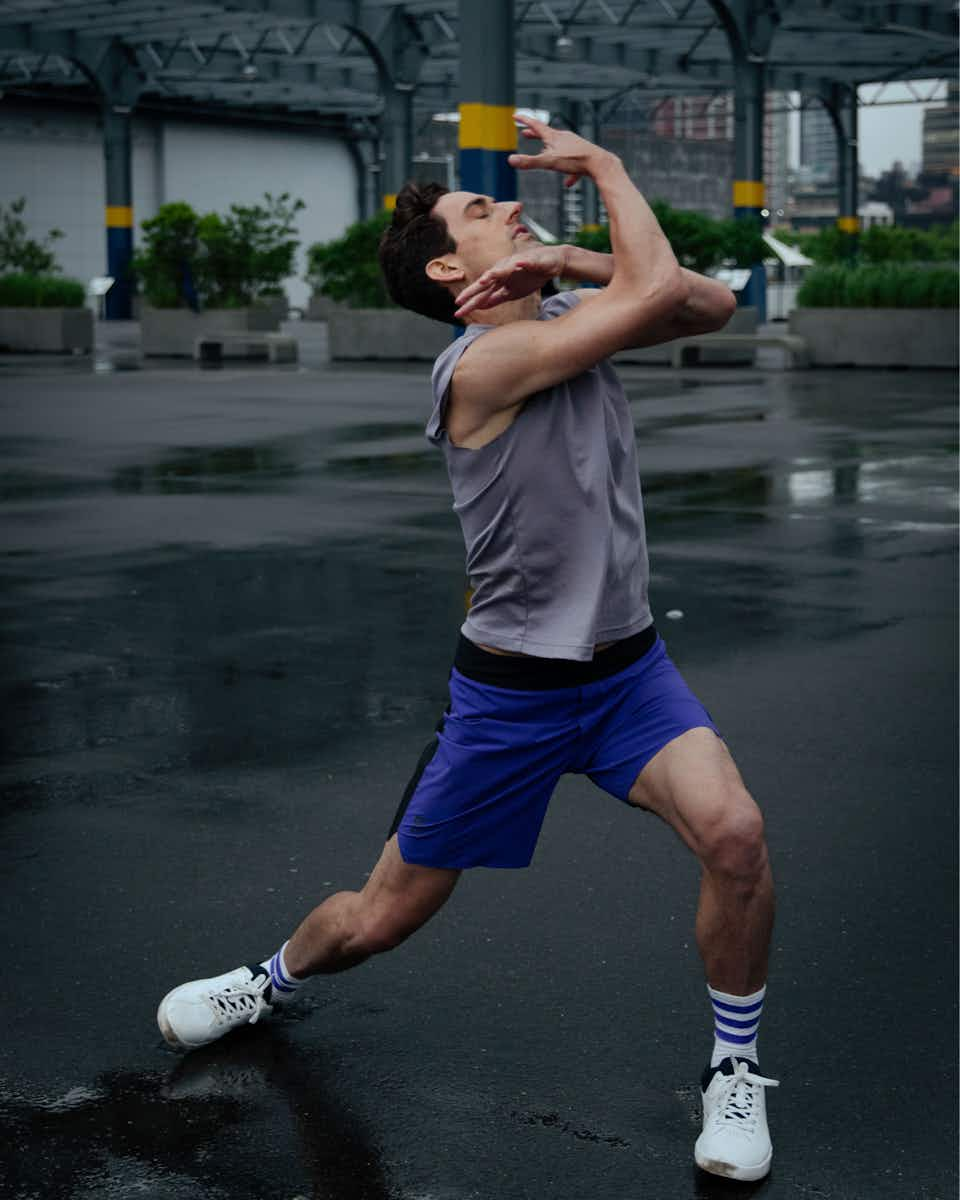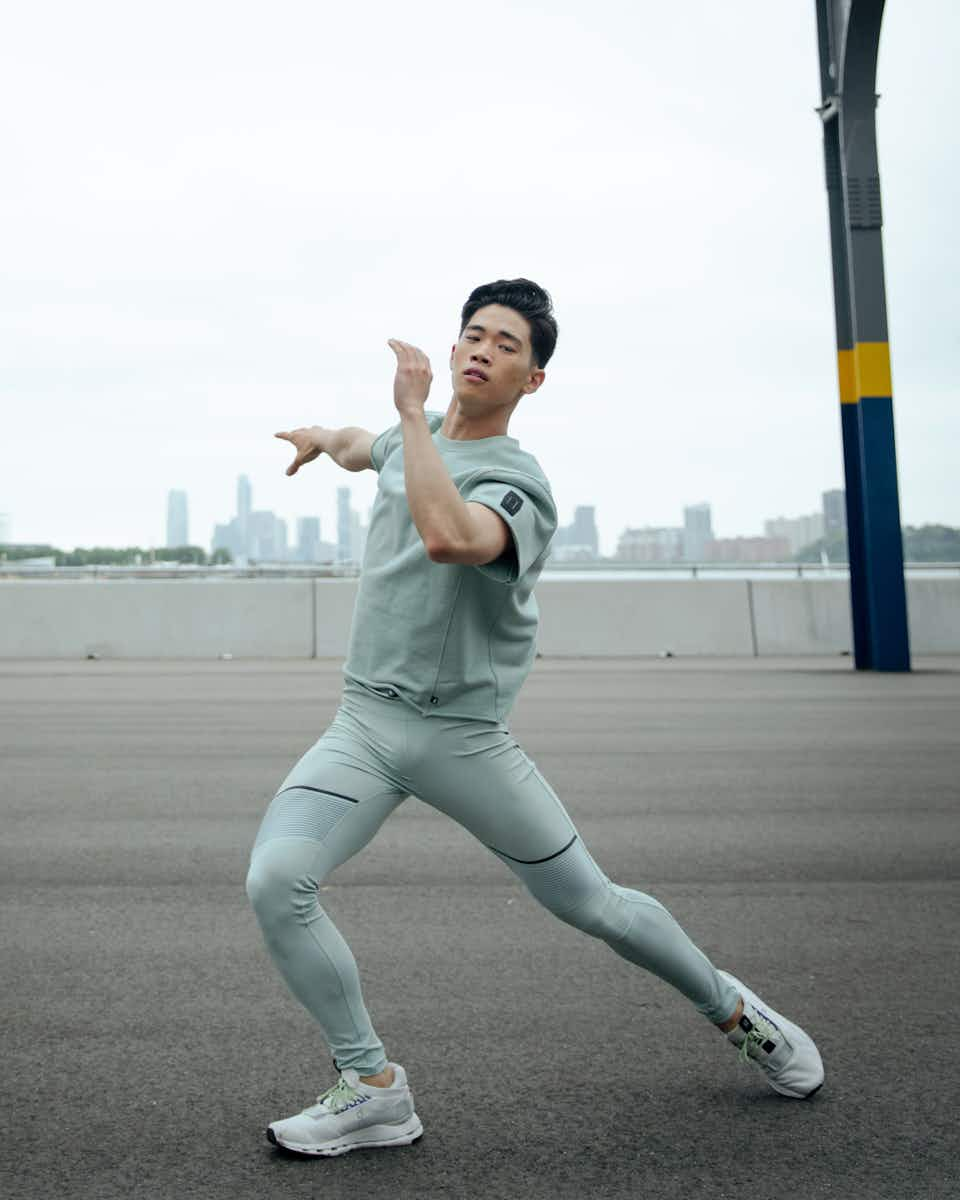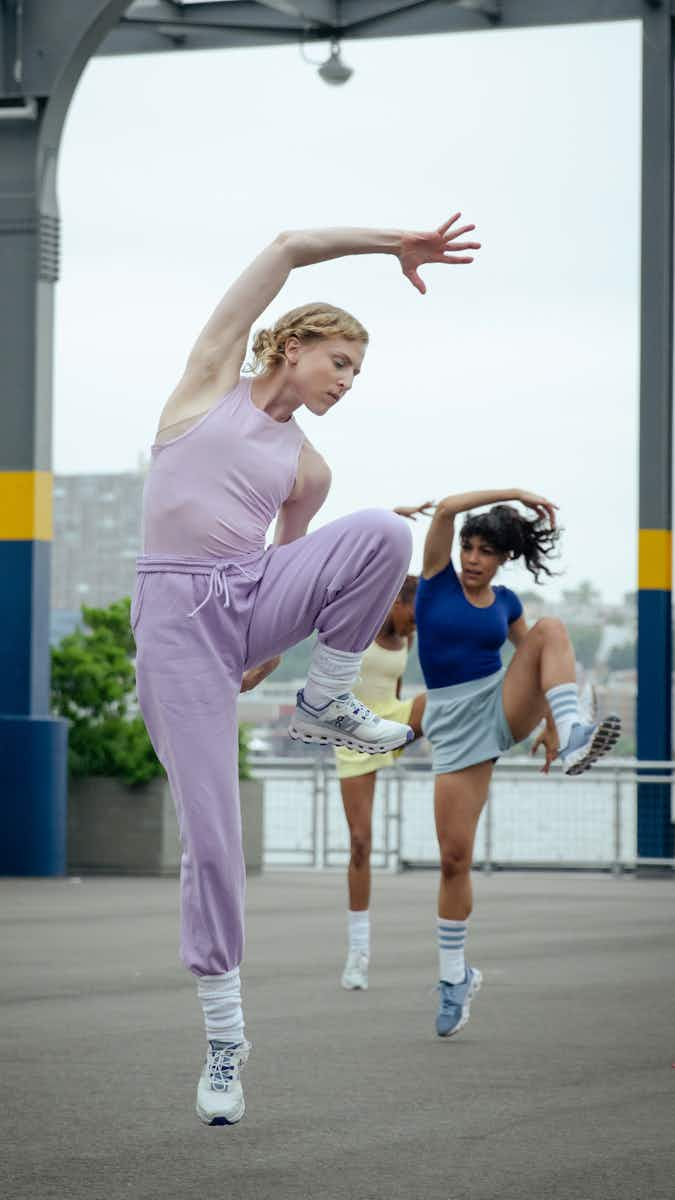 While kicking a ball around and ballet in kicks might seem very different, dance is, of course, a team sport too. ​"I often think about the arch of a performance for a dancer," Peck says. ​"If the project is just right, we can sometimes pace it properly to simulate a kind of ​'runner's high' for the performers, which in turn can be felt by an audience."
This sense of exhilaration runs throughout the film. In just four minutes, Become a Mountain expressively twirls, skips, spins and leaps with pure unrestricted movement and powerful fluidity. It culminates in an organised chaos, fluctuating between sprint and steps for an energetic, endorphinergic ending.
While the performance is elevated, the location is literally pedestrian: the streets of New York City. ​"We shot the film at Pier 76, right off of midtown Manhattan, which is this massive flat pavement pier that extends into the Hudson River," Peck says. He captures the ​"crossroads" at play via distant traffic, from a steady stream of cars to a cameo from the NY Waterway ferry near the end. There's ​"everything moving by air, land, and sea," Peck explains, ​"and in the middle of all of that – a sprint of a dance that carves through the expanse of the pier setting."
Although pirouetting arms and upper body twirls enhance the sense of movement, it's the steps that count for most, with Peck explaining that there's plenty of intricate footwork running through this dance. ​"Some of the footwork phrases have been gestating for a long, long time, and to have them finally manifest (and be captured) in this film felt very gratifying," he says
Of course, throwing on a pair of On runners probably won't get you a scholarship to NYCB; if the idiom really did hold true, we'd definitely still need to buy four pairs to account for our two left feet. It's hard, though, not to be inspired by the sheer beauty of movement that they enable, and while en pointe might still elude us, looking on point awaits.