Brave the outdoors with Palace and adidas' latest collab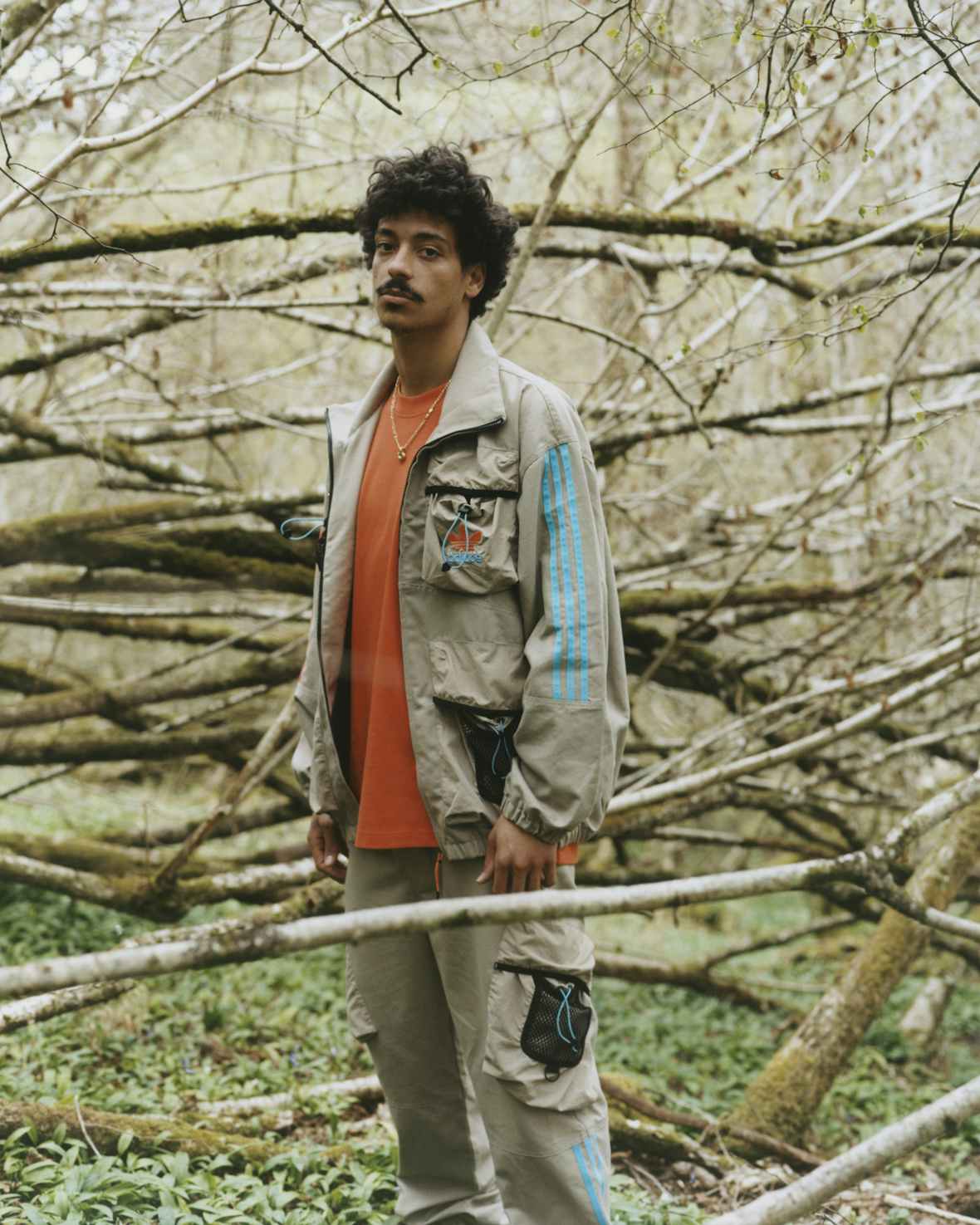 The mega duo are back for an SS22 collection rooted in the woodlands. Get off yer asses and get outside, we say.

The sign of a solid friendship is being able go without seeing each other for a while, but when you do reunite, it's like you've never been apart. Same theory goes for Palace and adidas. The brands have been mates for years and treated us to some of the best collabs, like last year's Palaste Wellness, the stellar Juventus football kit in 2019 and – where it all began – the debut collection in 2015, featuring a full collection of cosy jackets, crewnecks and joggers.

Now, the duo are back for SS22, trekking through the woodland for a collection rooted in the outdoors in proper Palace style, by which we mean, having a good time. Like all their past collections, SS22 takes from the London brand's skate beginnings and adidas' sports heritage in equal measures – ​'cos friendship is about balance, right?

Stepping out into the woods, the collection is accompanied by a documentary featuring Palace skater Heitor Da Silva linking arms with renowned fisherman, photographer, angler and tea connoisseur Chris Yates, 70, as they venture into the British countryside. Yates was once the UK record holder for the biggest carp caught at the time, at 51lb 8oz, in 1980. So yeah, he's a pretty big fish.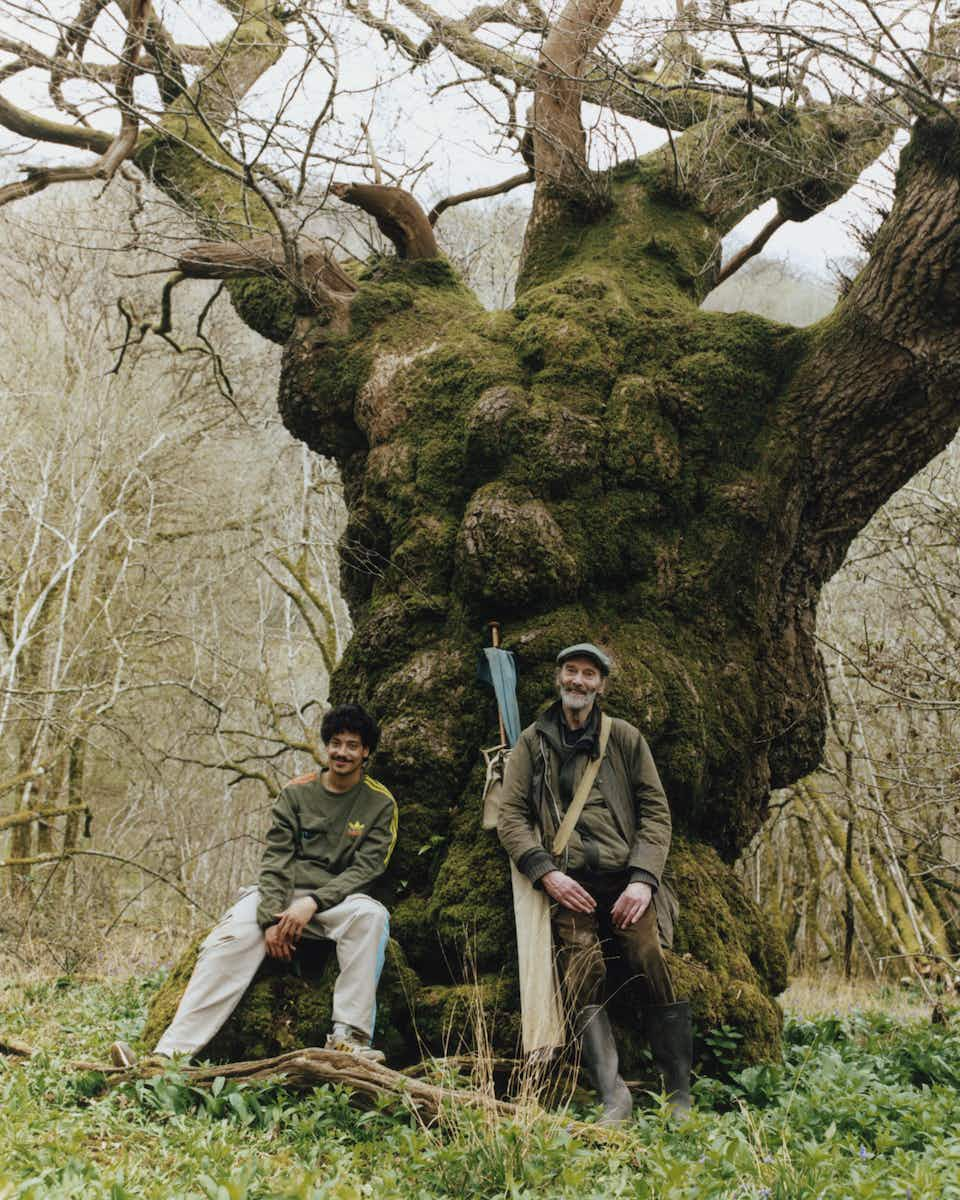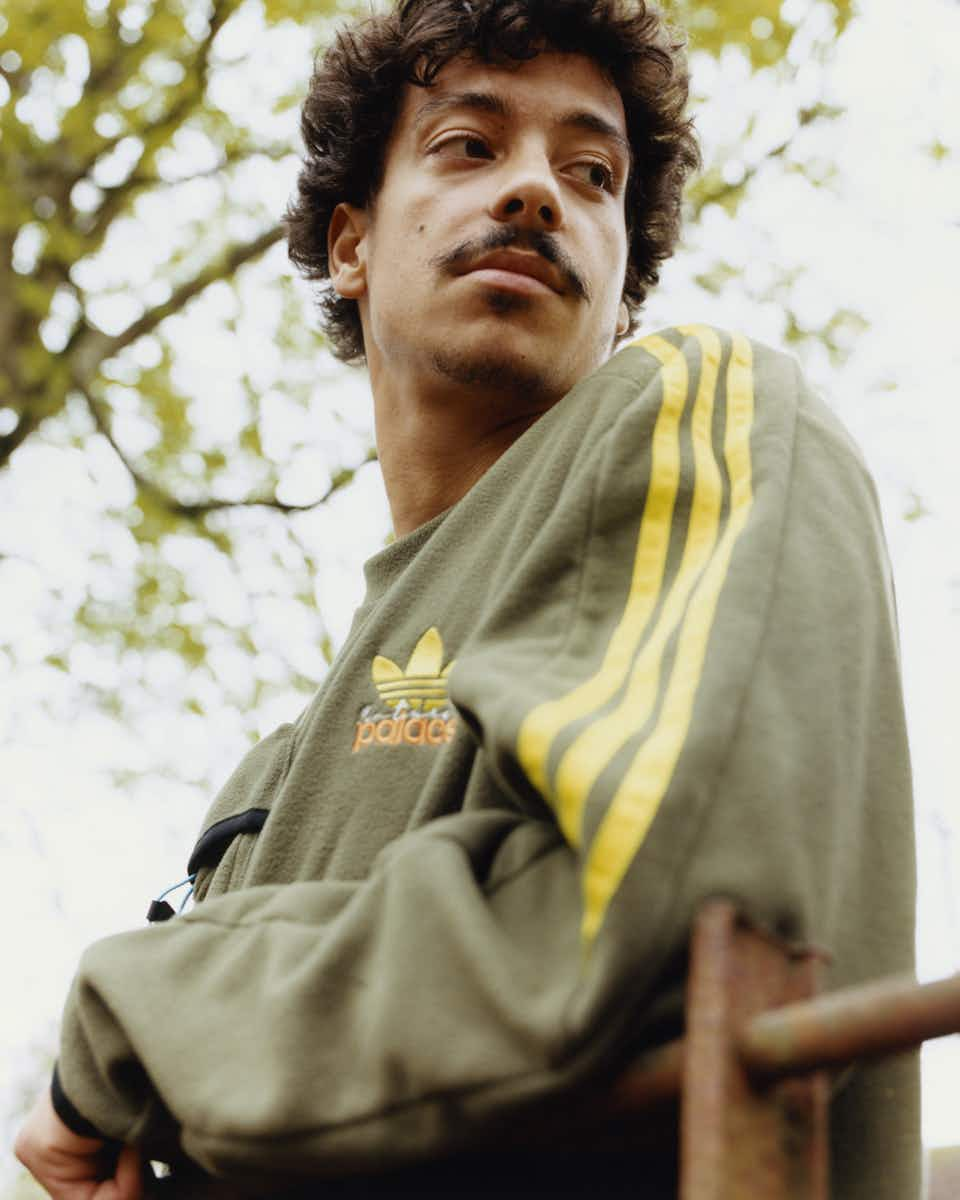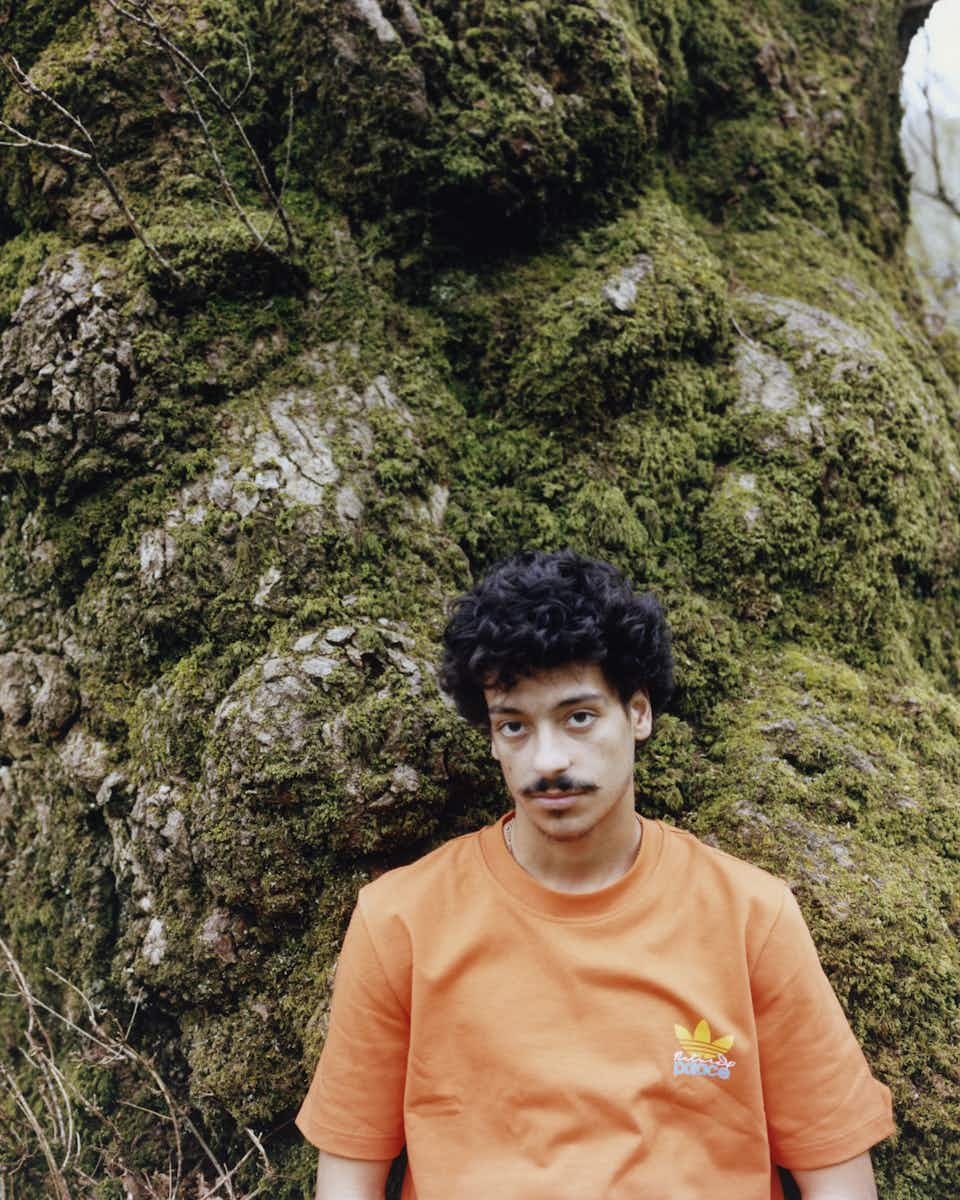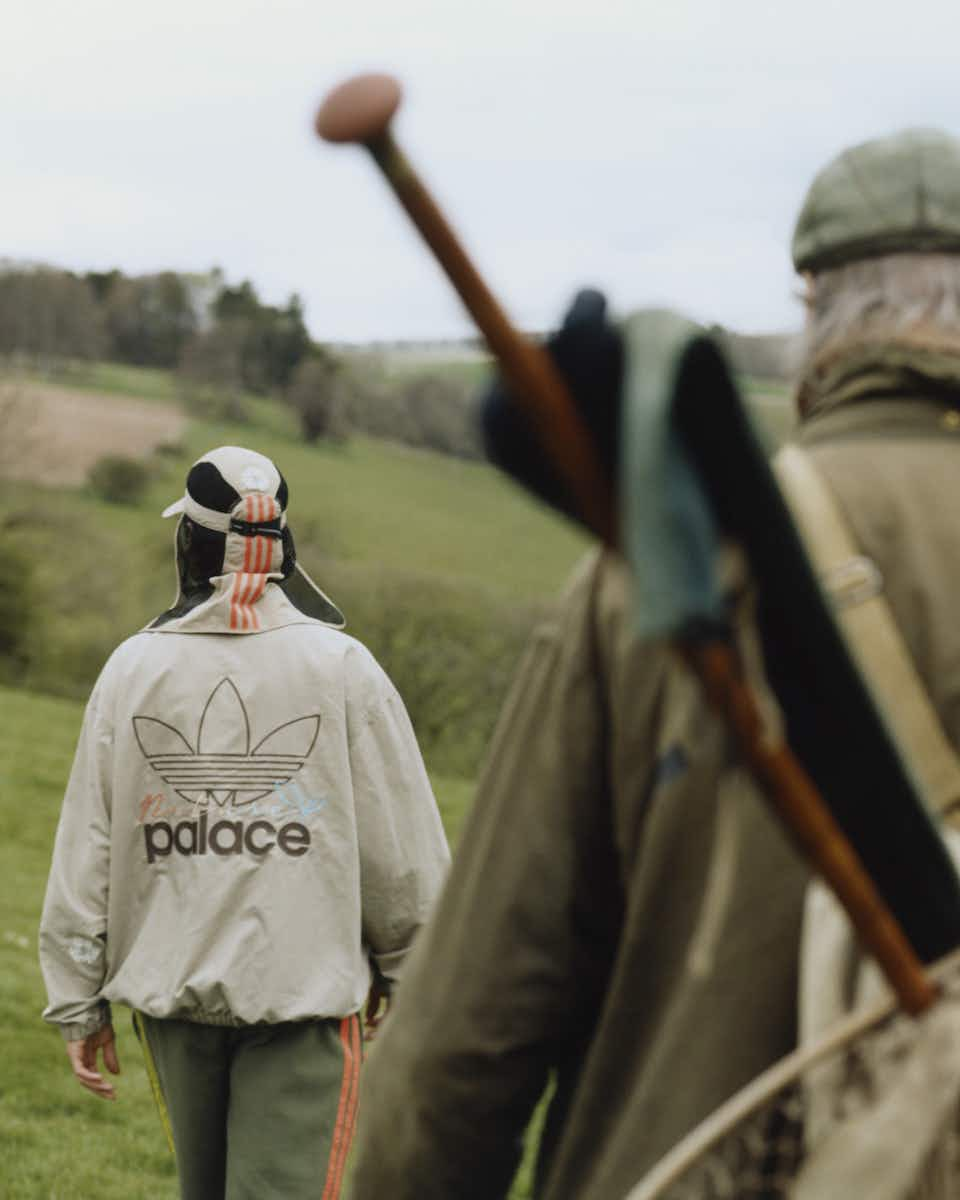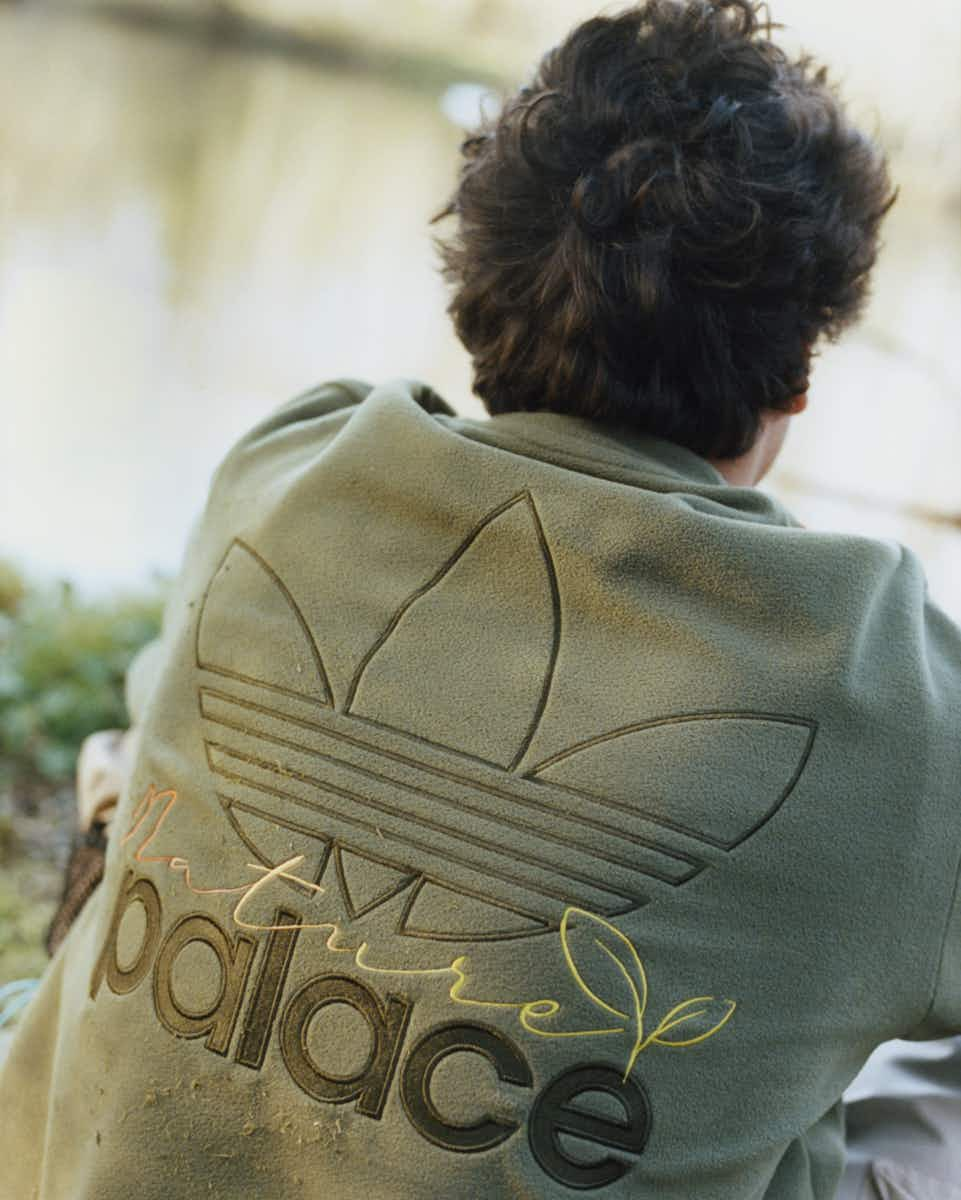 Shot by documentarian Will Robson-Scott, a central figure in 2009's seminal graffiti book Crack and Shine, the likely lads find commonality in scenes that'll tug at your heartstrings. There's Yates comparing the dizzying flight of a buzzard to Heitor's air-defying tricks, or him bemoaning the internet as ​"the wrong kind of connection" – a lesson for all of us in there. Get off yer phones, go see your mates.

The collection itself features slick outerwear, trousers, shorts and t‑shirts in colourways that feel like a nostalgic nod to ​'80s adidas, mostly coming in stone with bits of cyan, orange and yellow stripes and logo detailing. It's practical, too. There's protective caps to ward off sunburn and rucksacks to store away all sorts.

Exclusively designed for thrill-seekers, adventurists and explorers (alright, and lazy arses, too), the collection will drop this Friday both online and in stores at 11am sharp. As ever, it'll probably go quick. Don't wait around.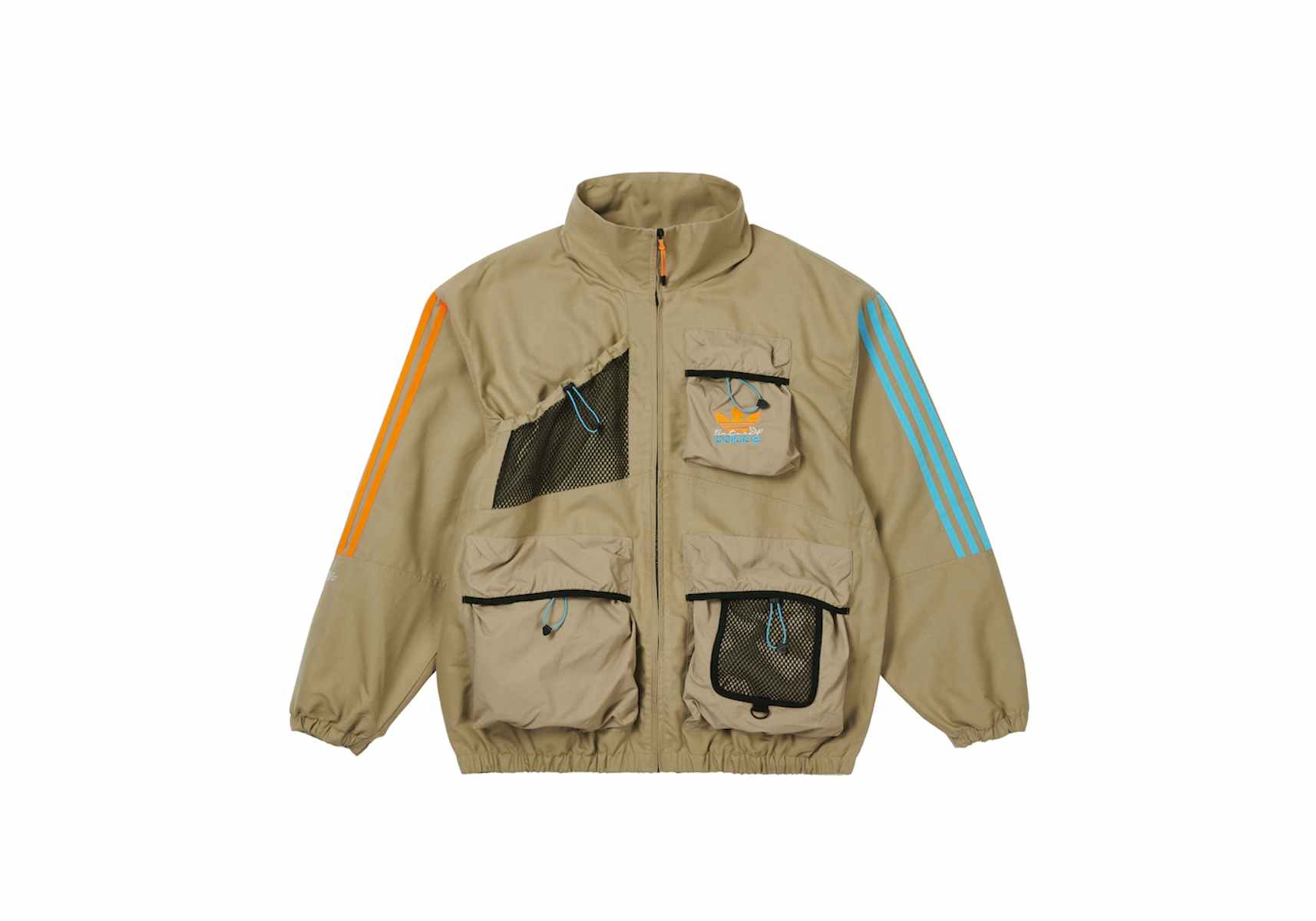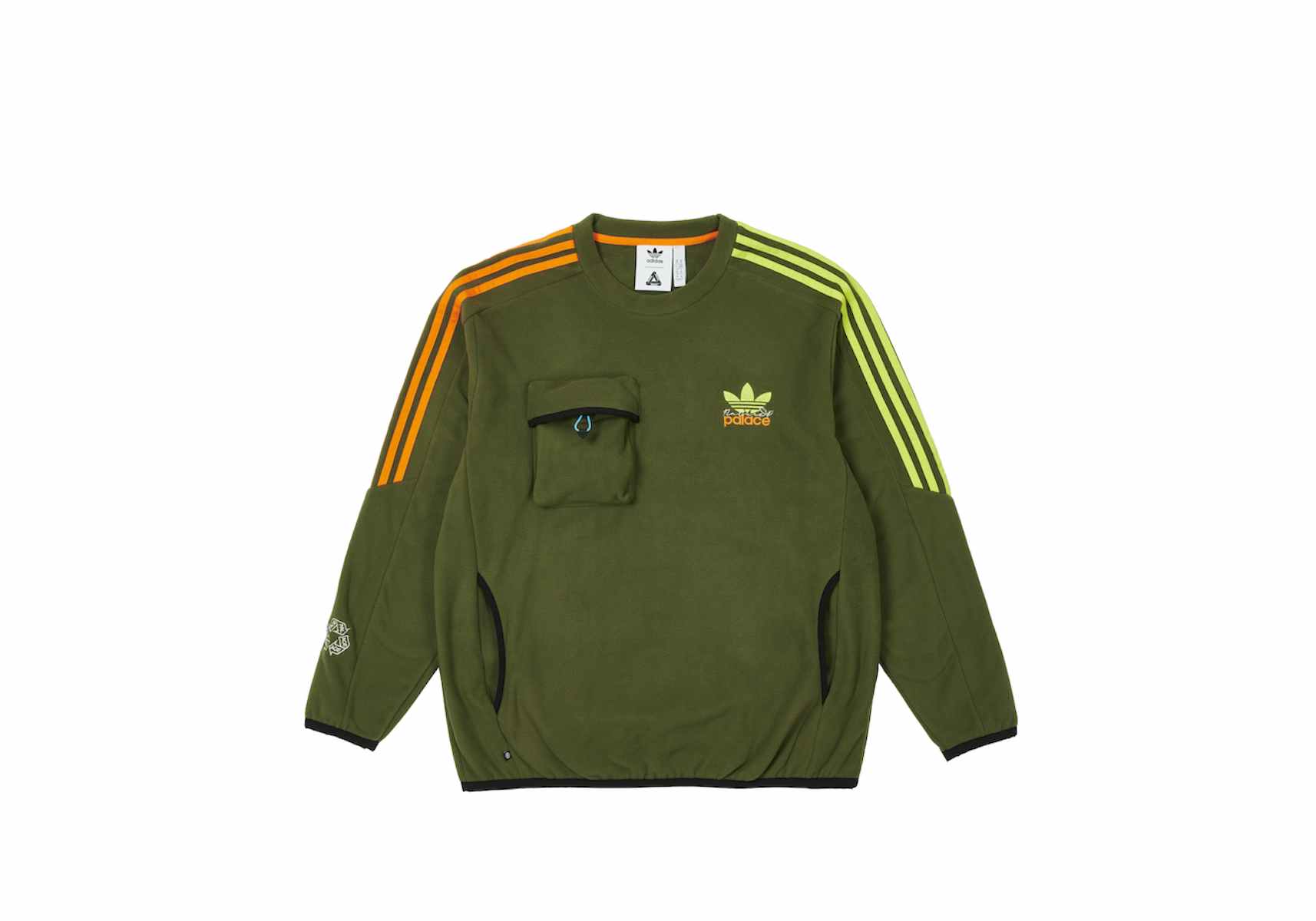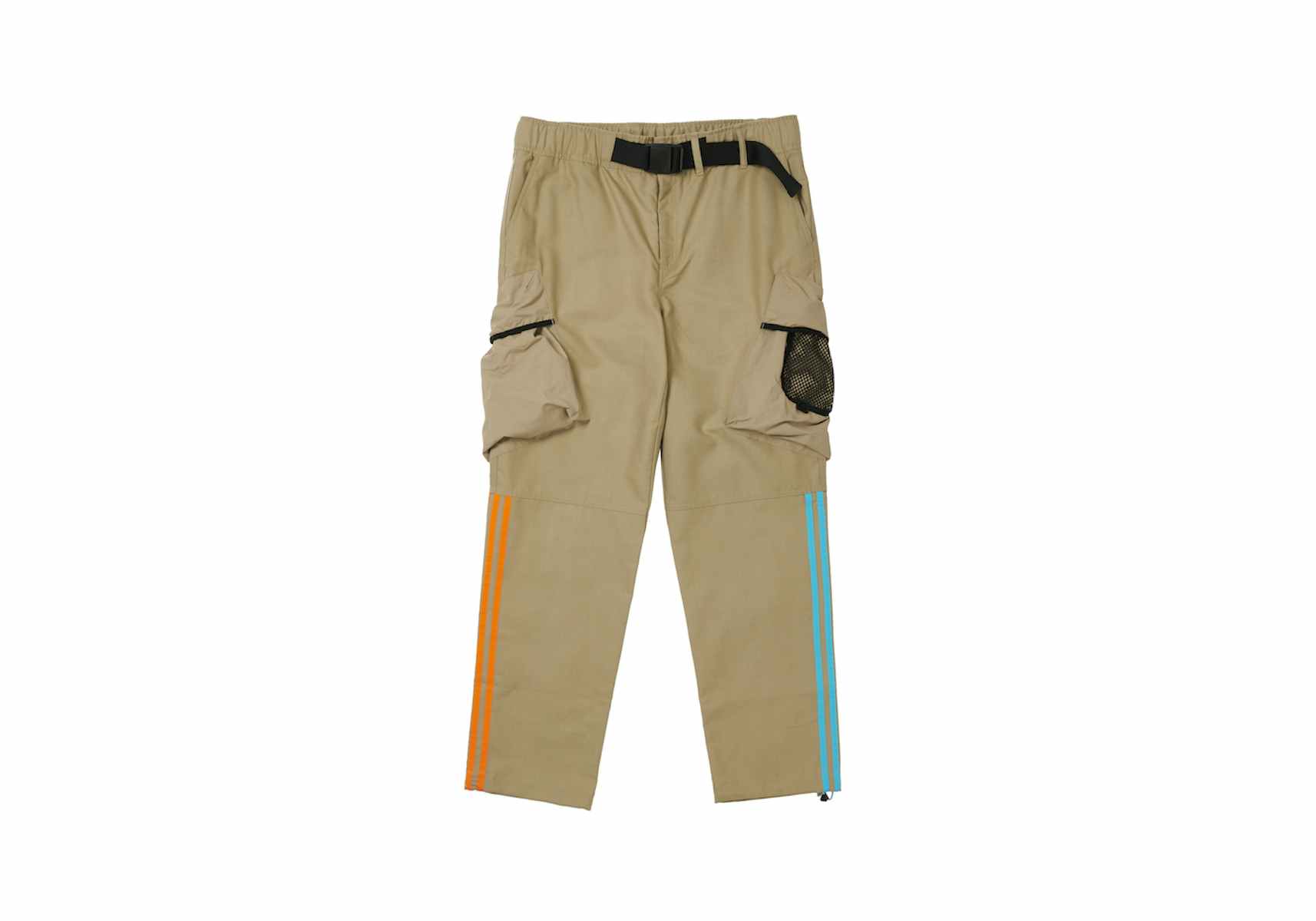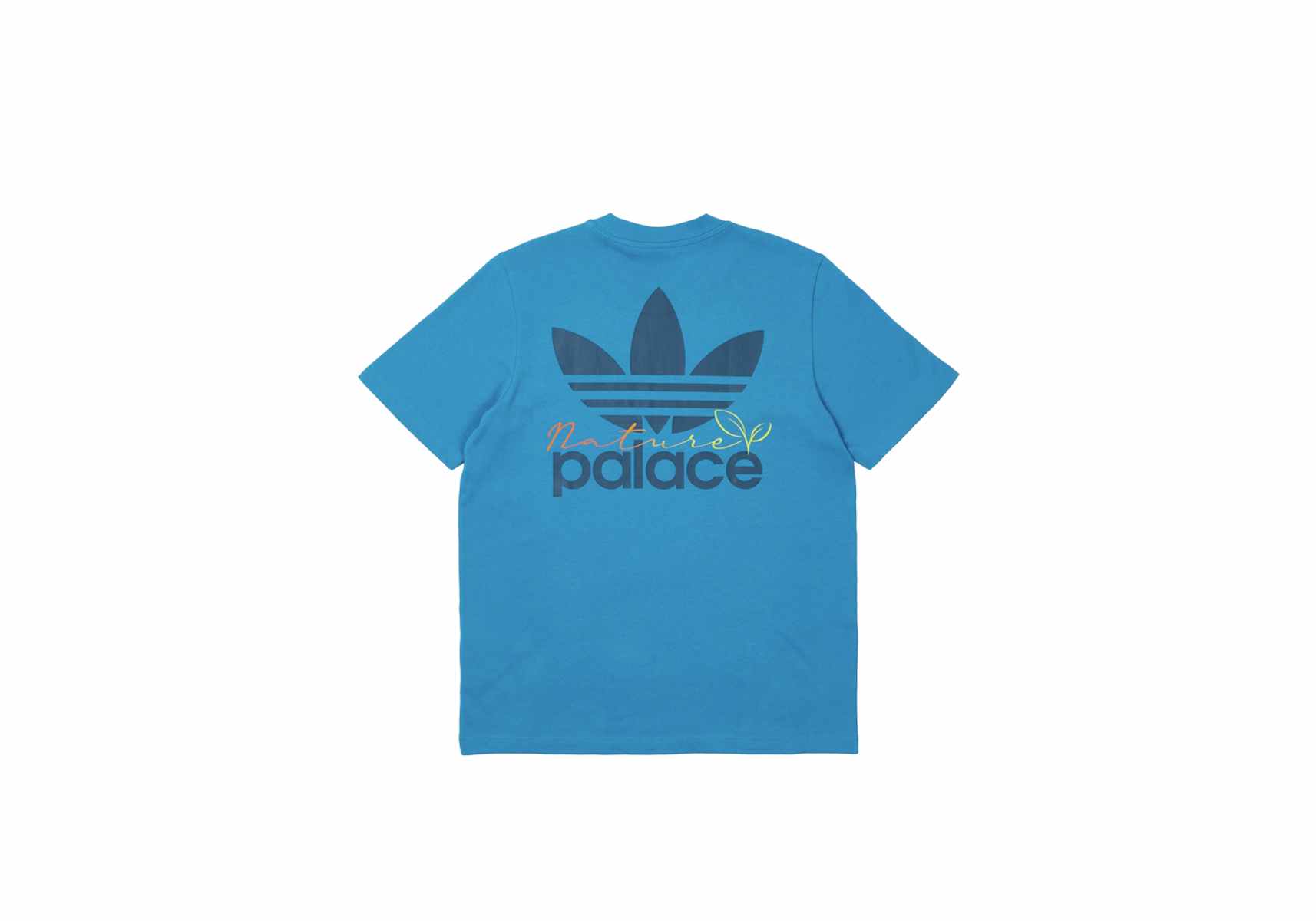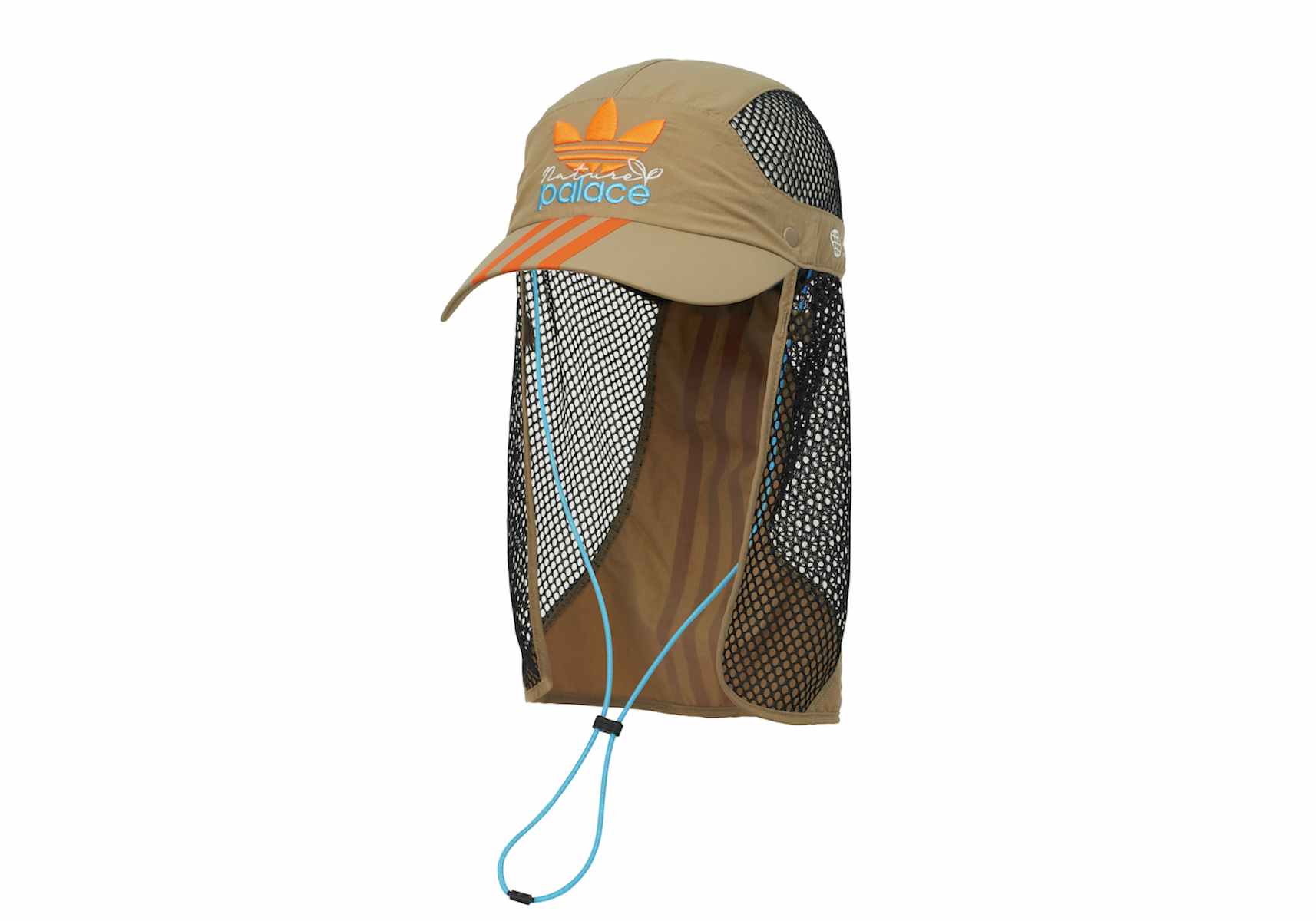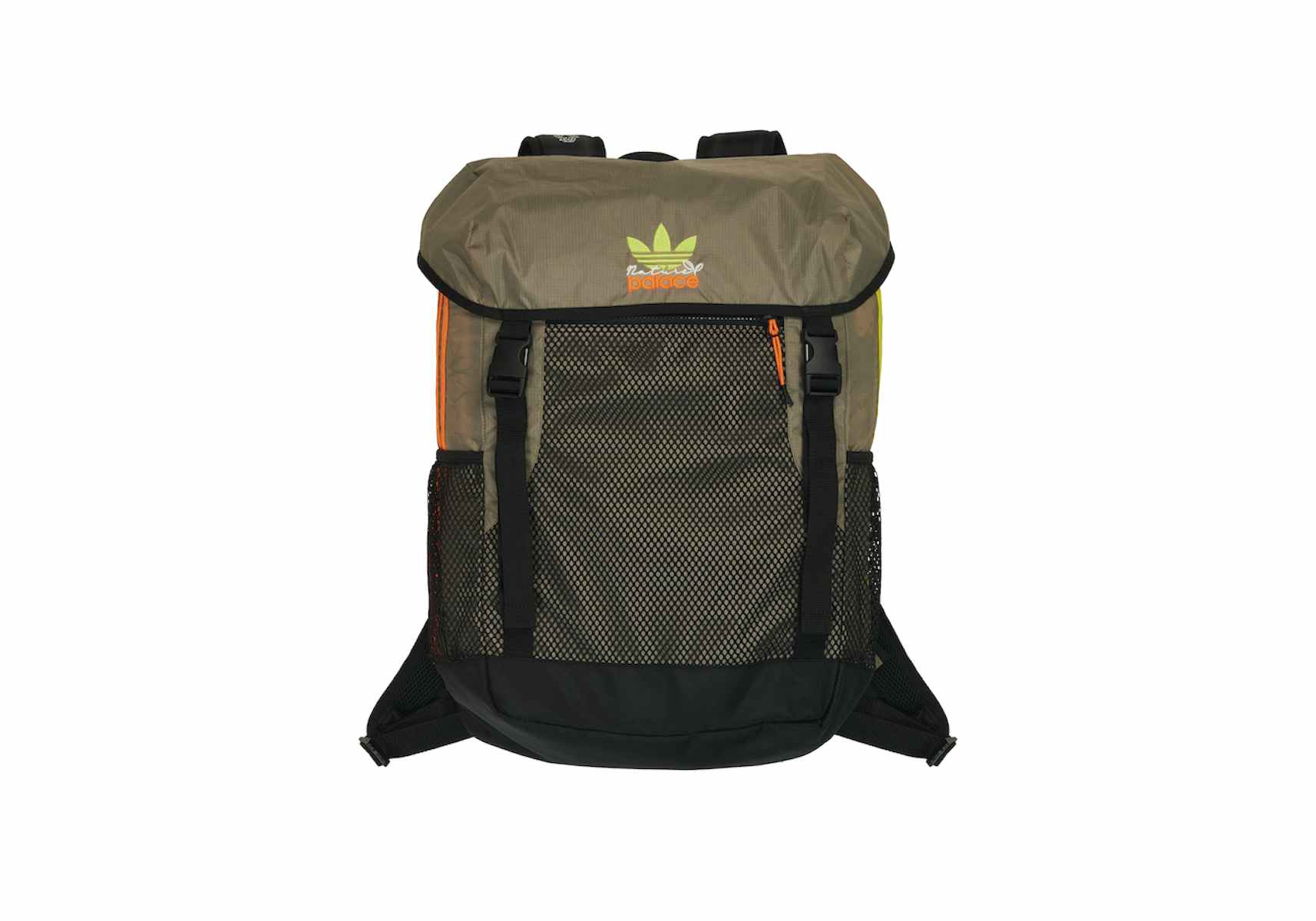 More like this