Paria Farzaneh SS22 finds joy in humanity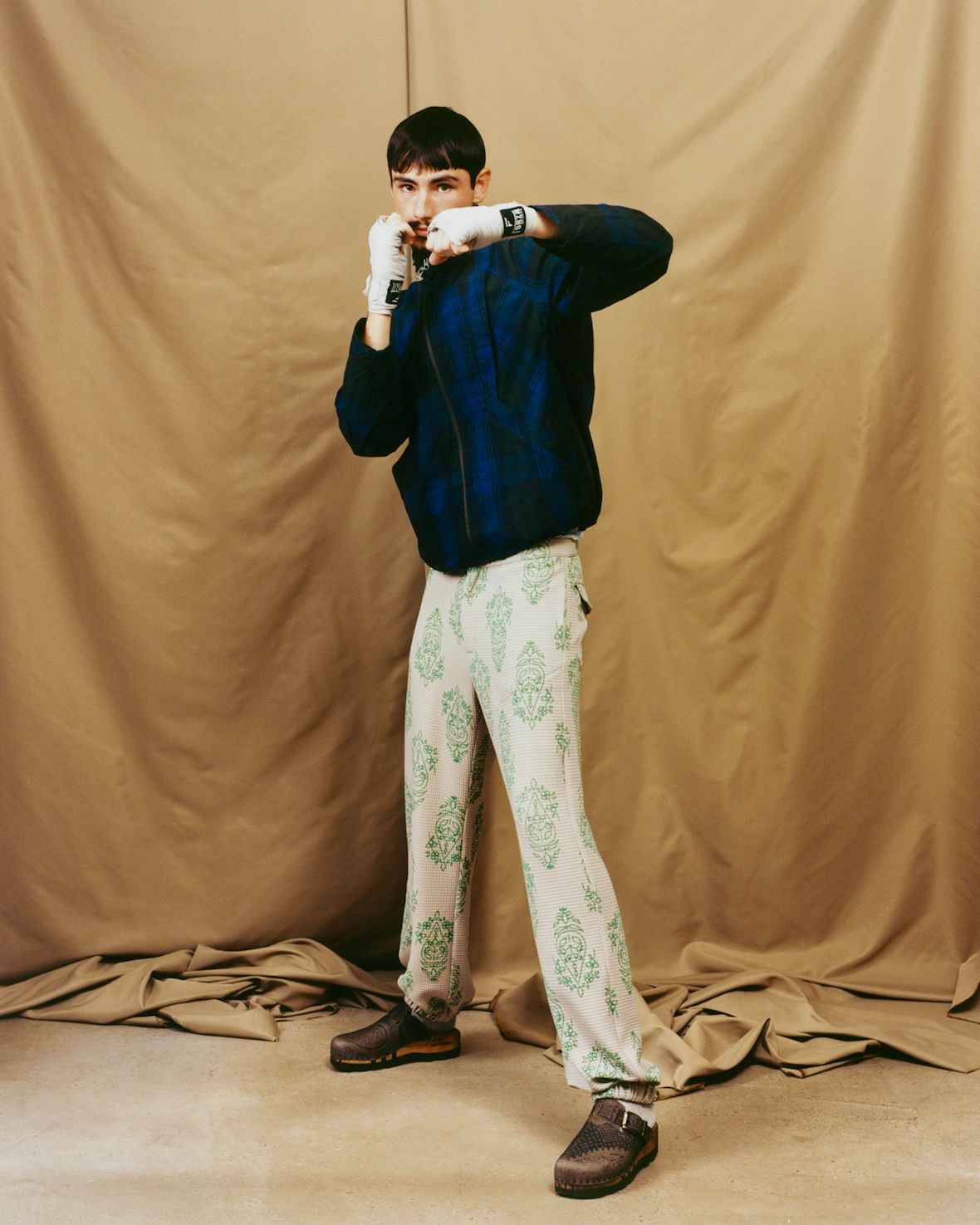 Turning her back on the hardships of the past 24 months, the British-Iranian designer stages a morning meet-up in lieu of a fashion show as part of her mission to get us out and about.

Early last year, Paria Farzaneh decided that traditions, in terms of fashion week formats, didn't suit her anymore.
As part of the emergence of young British designers celebrating their dual heritage in recent years, the designer instead staged an ornate Iranian wedding ceremony to present her AW20 collection (complete with sweet Iranian pastries and herbal teas offered to guests). For SS21, she invited guests to the rolling hills of the Buckinghamshire countryside, pyrotechnics exploding behind a long line of models trekking up a steep hill.

Throughout both shows, Farzaneh posed questions about how we can make a difference in the world around us, whether that's through protest, sustainability or an exploration of cultures.
Yesterday, Farzaneh followed suit with her SS22 collection, Something Between Us. Guests were invited to the Institute of Contemporary Arts to celebrate, simply, the human race, paying tribute to the pandemic, job losses, the seismic dent that's now left in the creative industries and the sheer resilience of people in the face of hardship. But rather than gloomily dwell on the past 24 months, Farzaneh chose to face it, sprightly, by bringing her community together, dressing them up and having them chat to guests in the ICA cafe. Farzaneh was also doing the rounds herself, all-smiles, skipping from person to person, thanking them for their attendance and asking how they've been.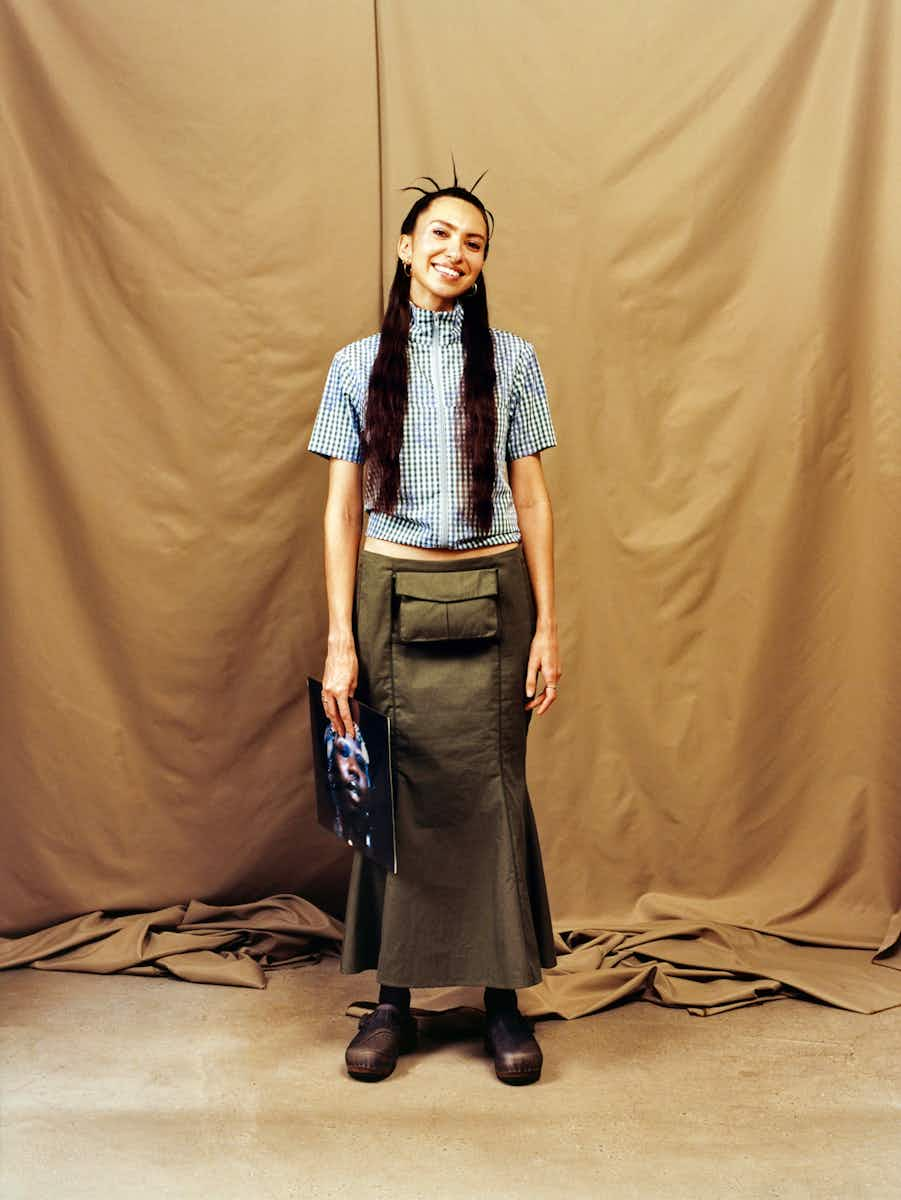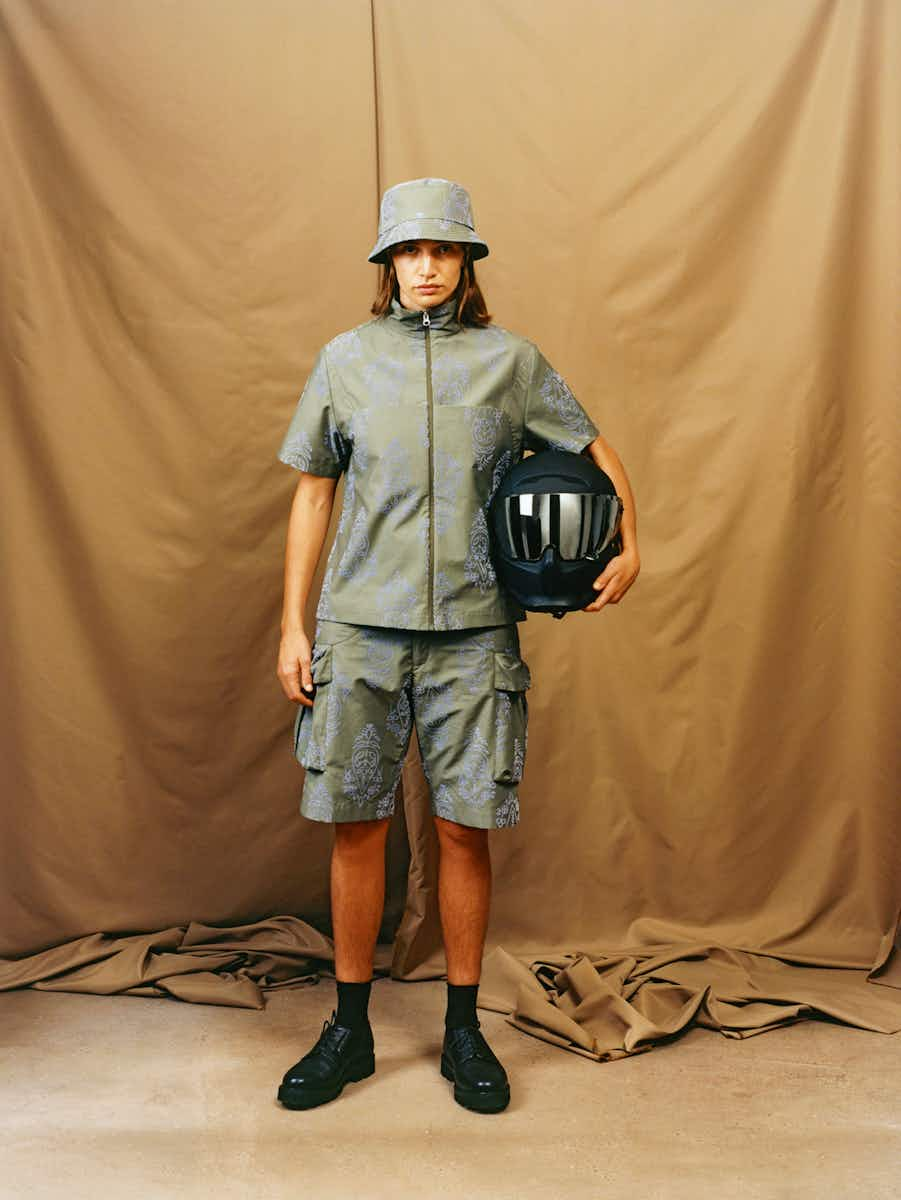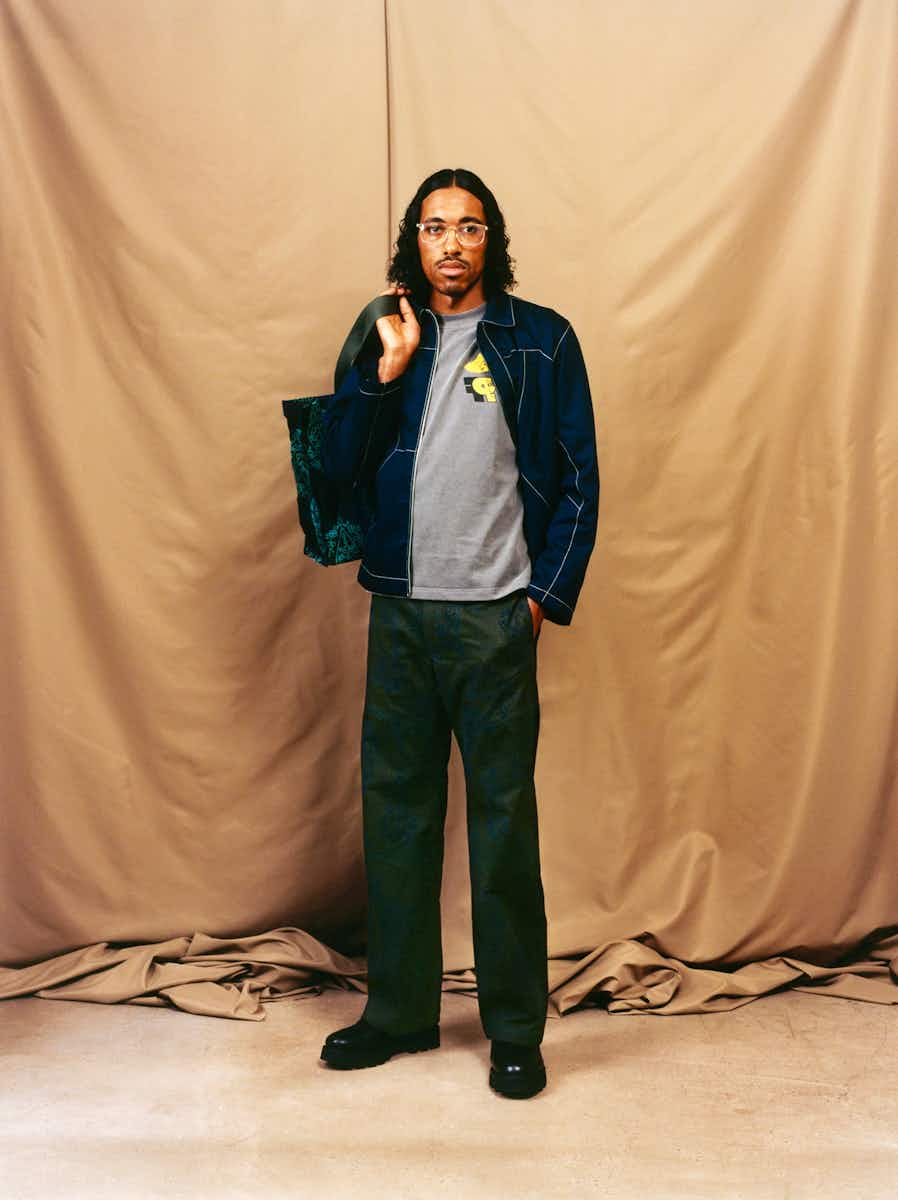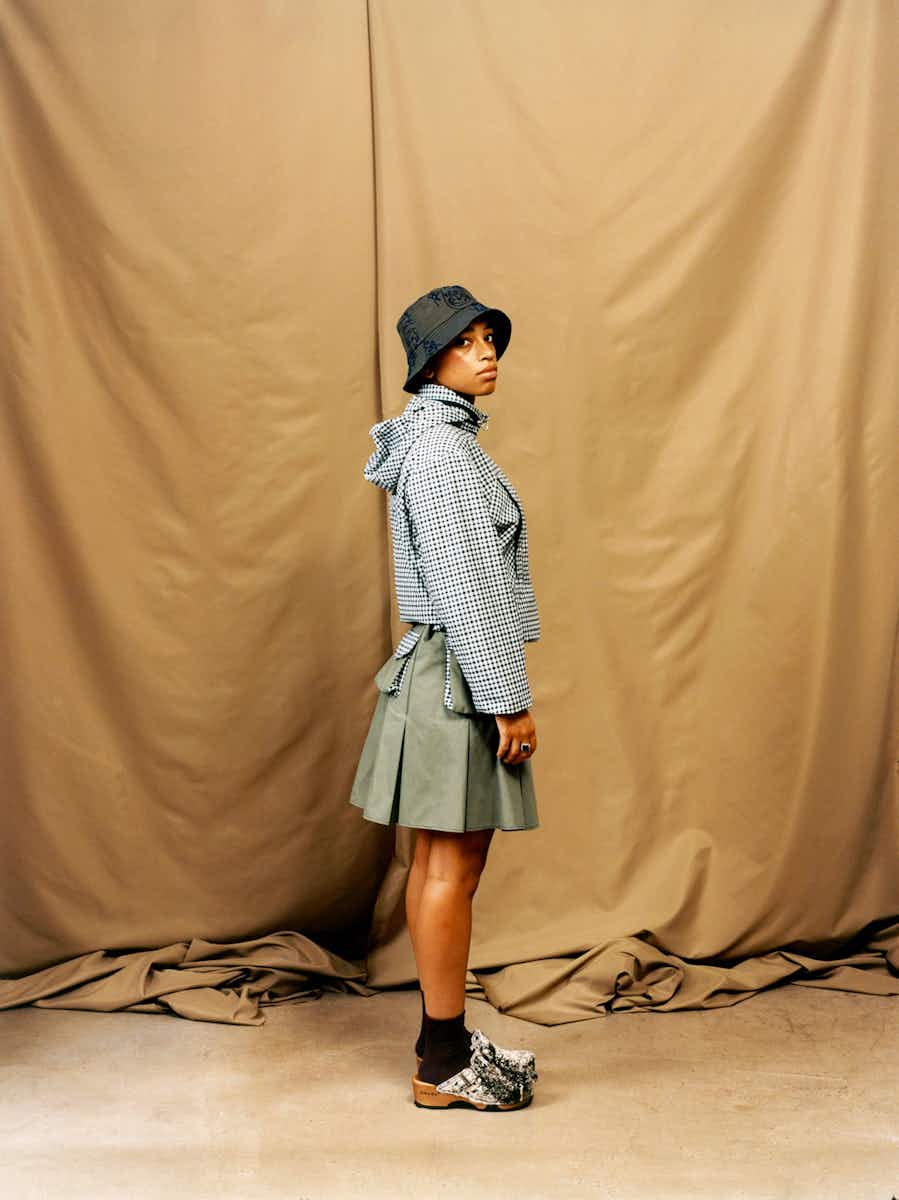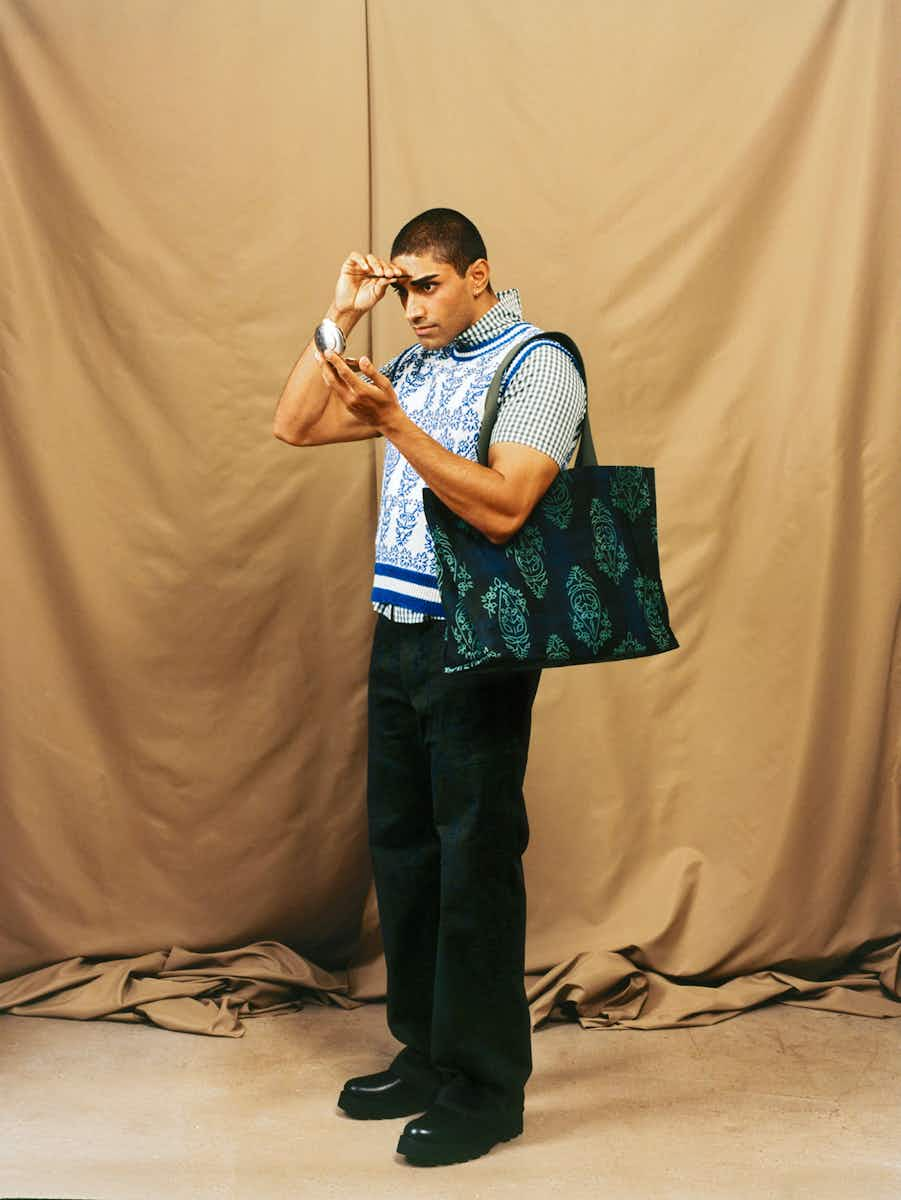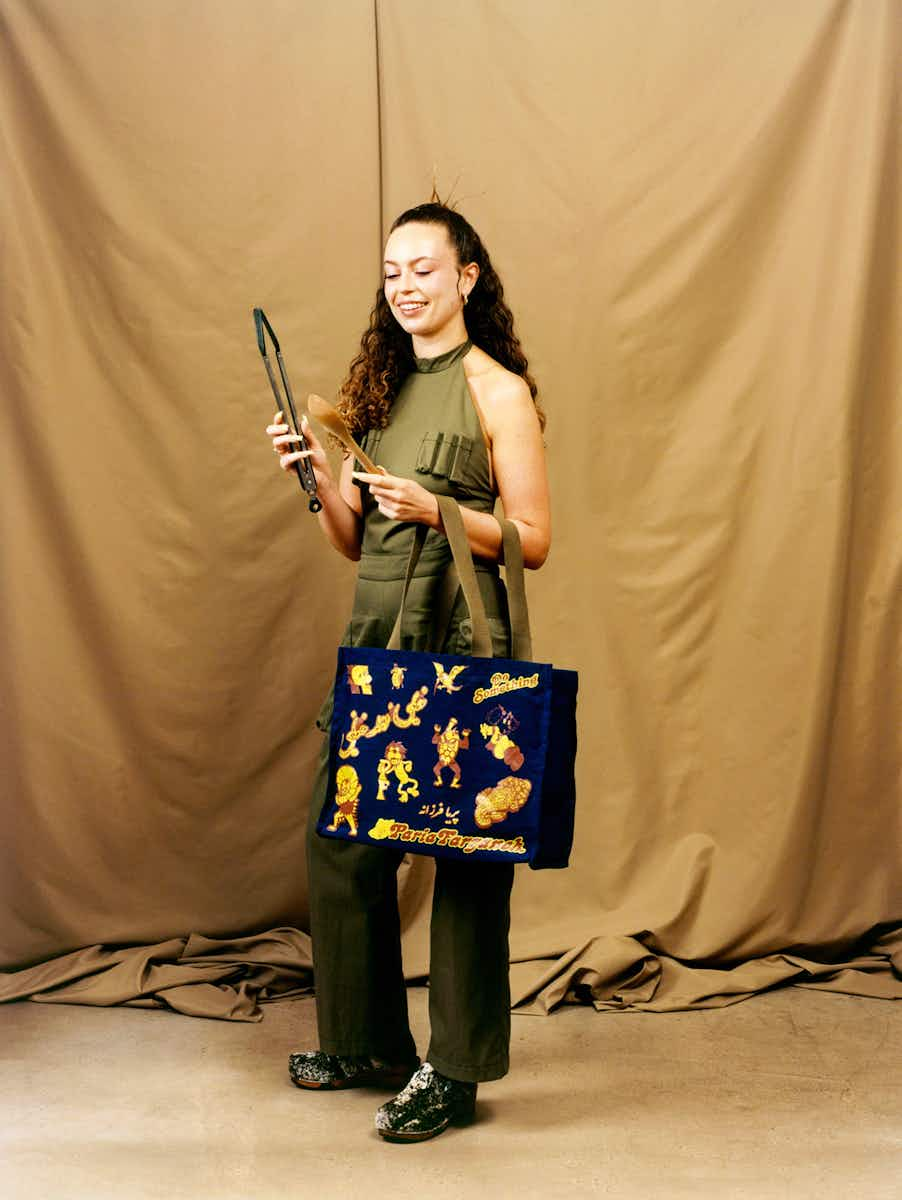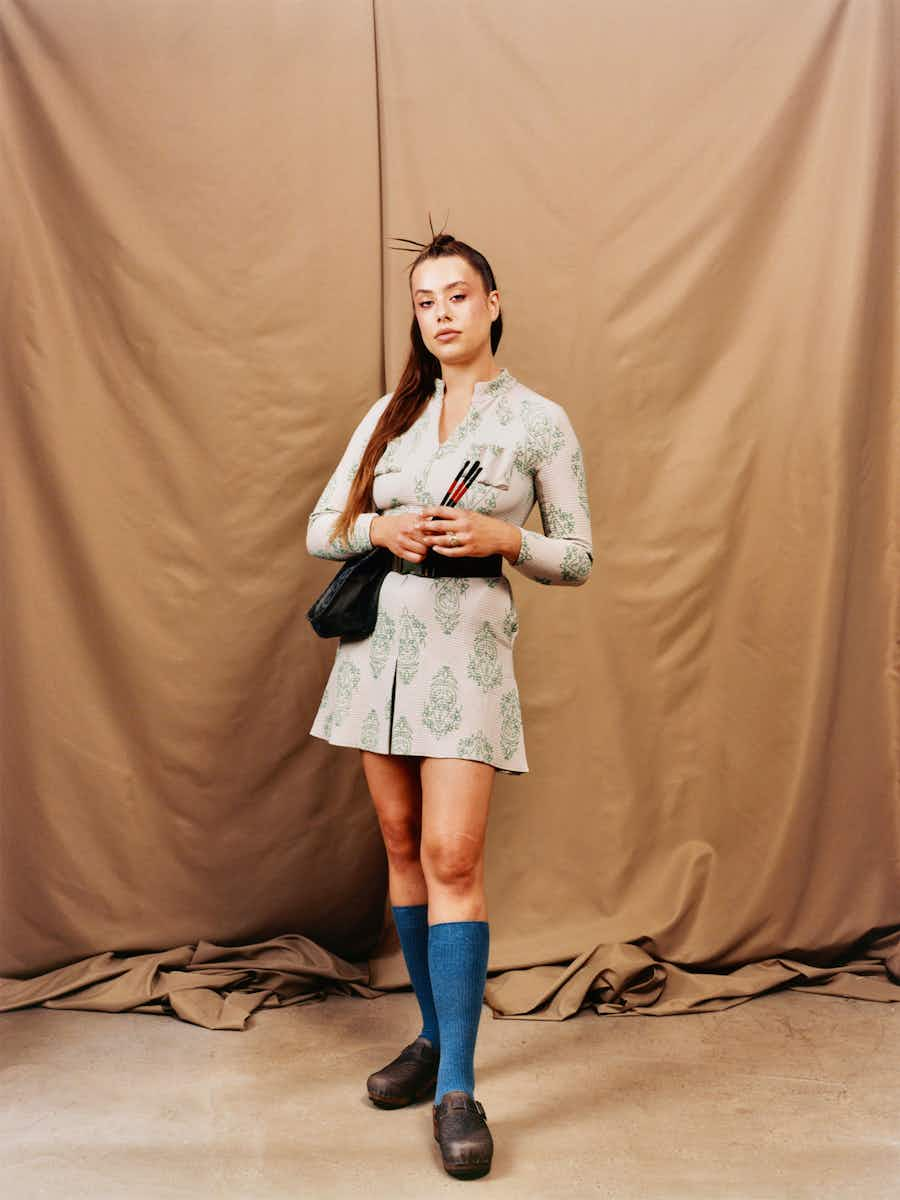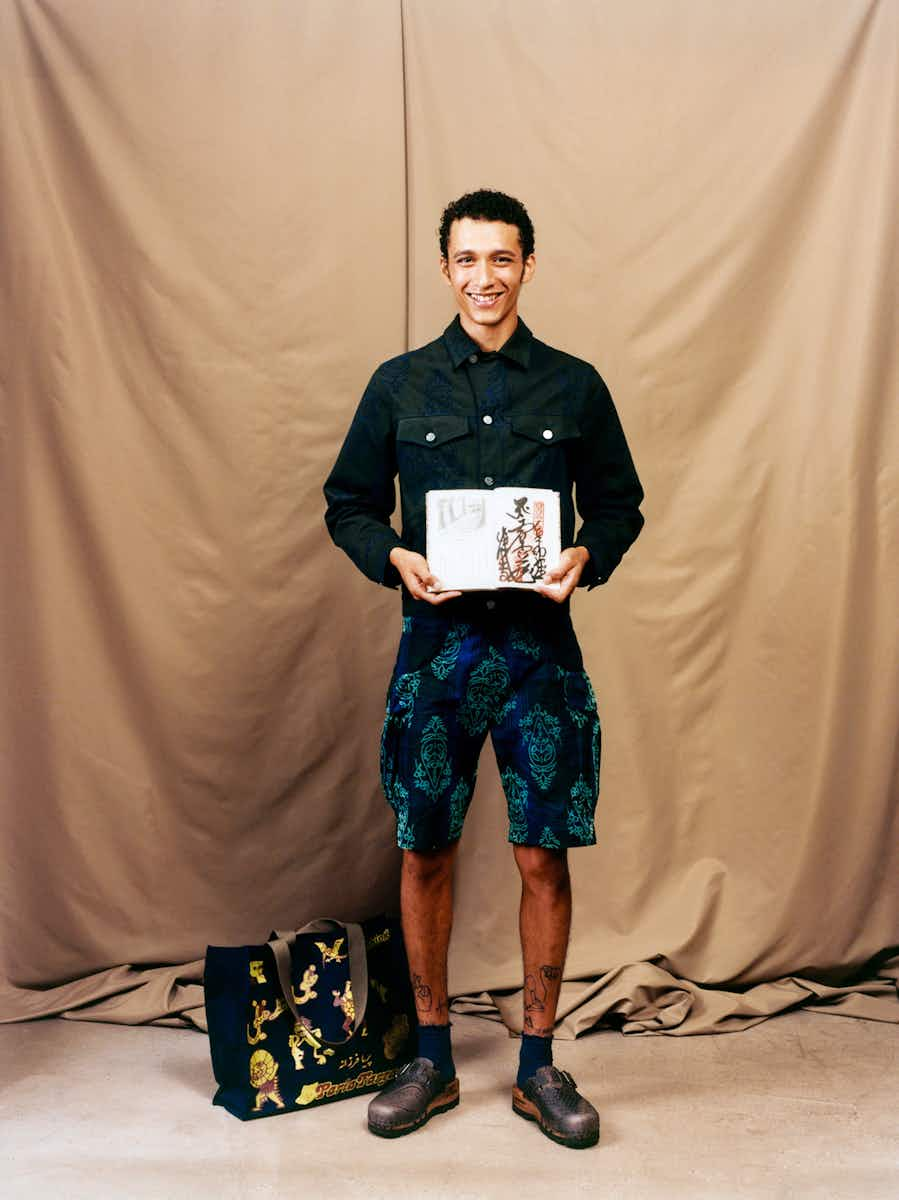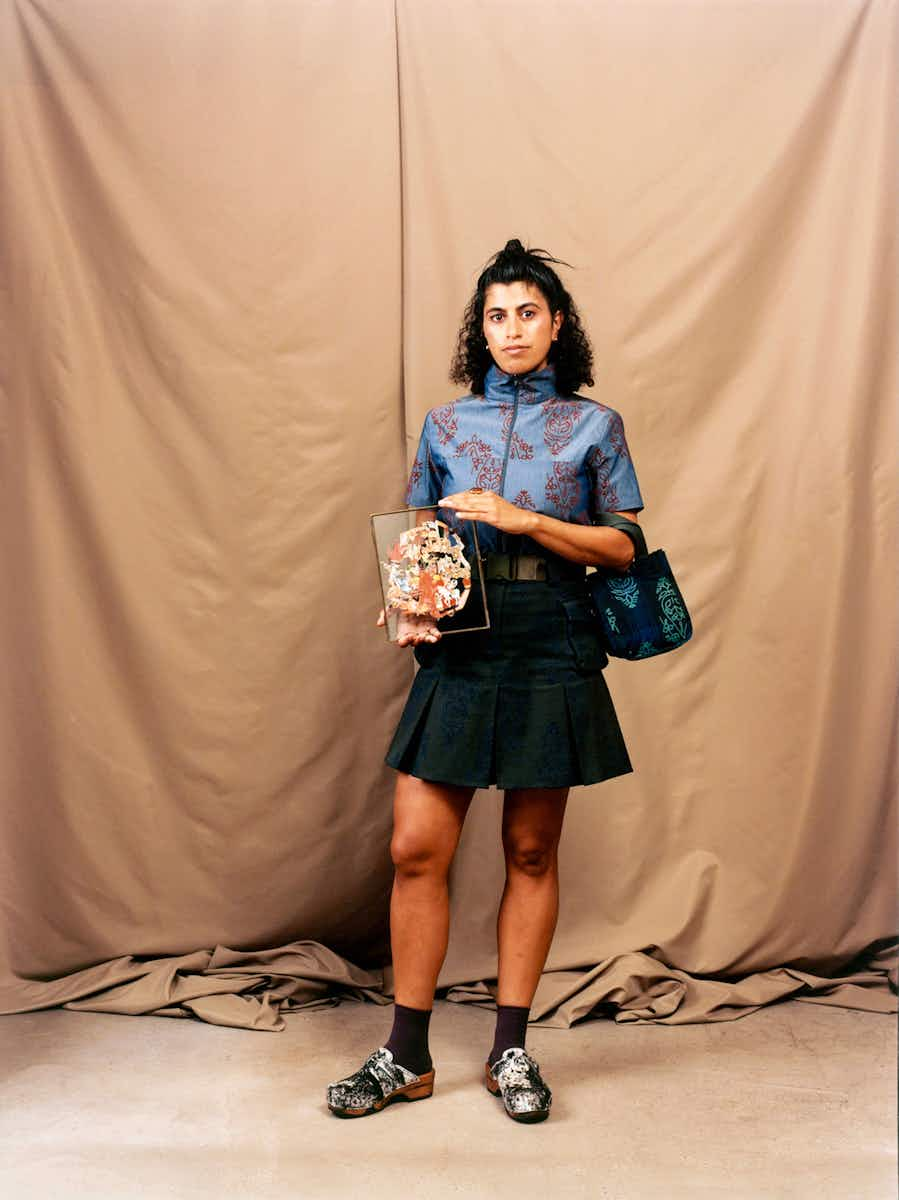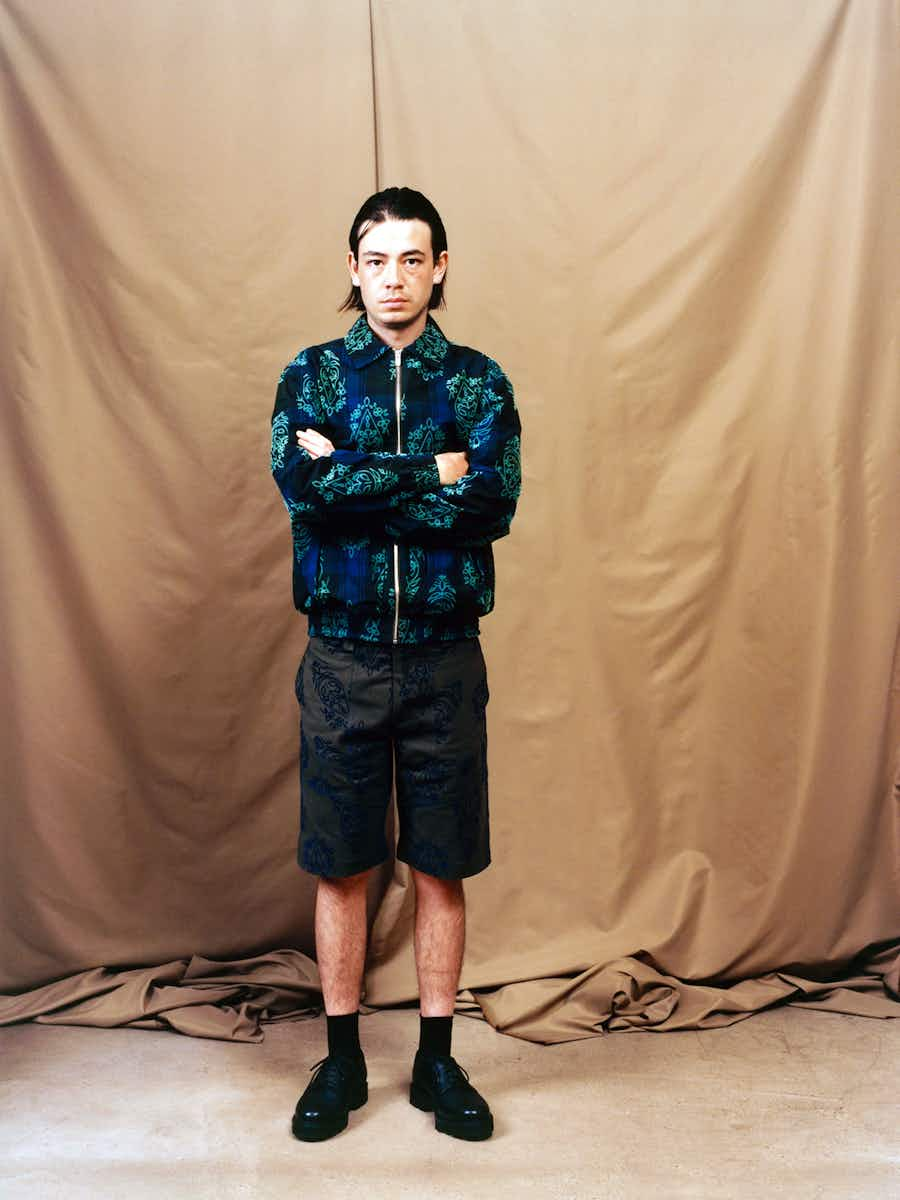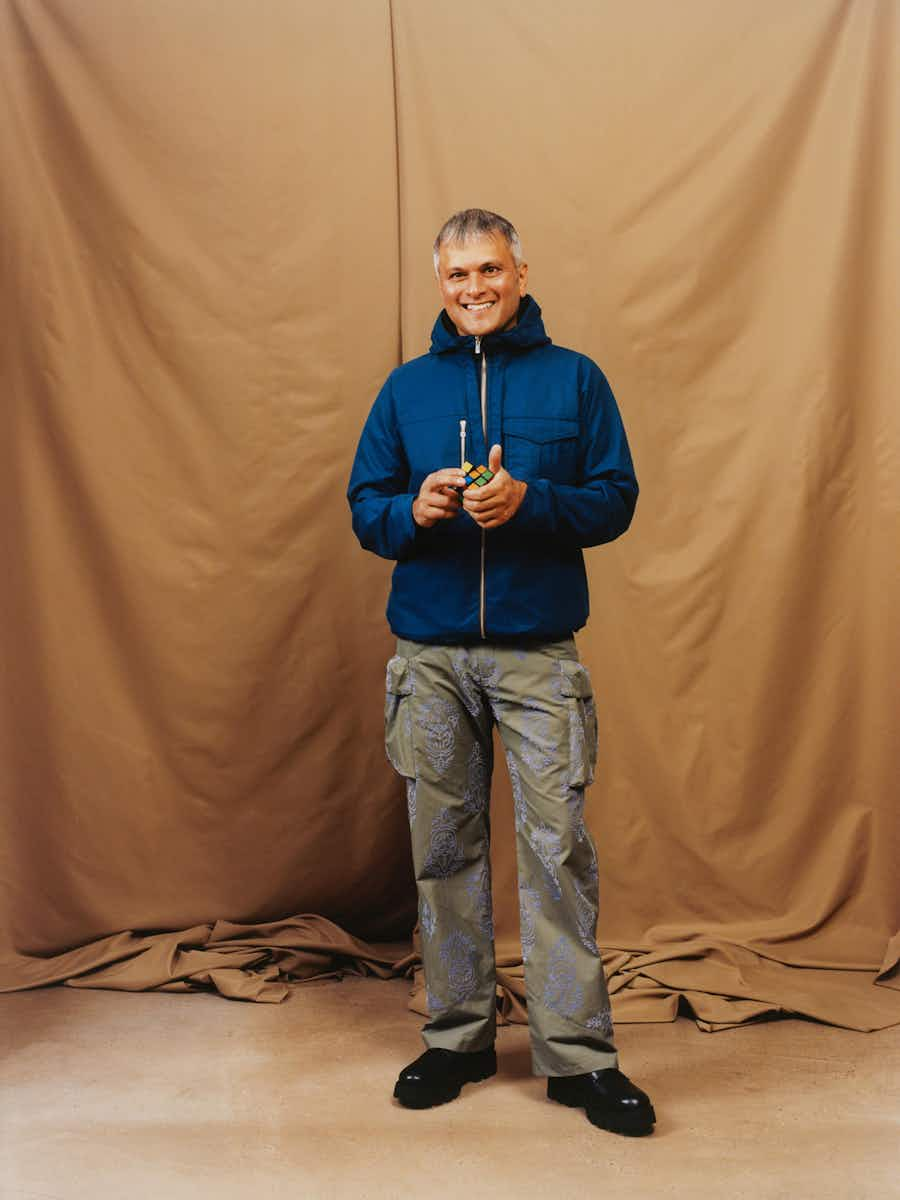 Sun shining through the gallery's glass rooftop, guests walked into the room while models (Farzaneh's friends) were still having their hair and make-up done on the balcony above. Walking down one by one, grabbing a coffee at the bar and approaching onlookers, the designer's statement was clear. After months of solitude in lockdowns, Farzanah is championing human connection.
The clothes were suitably relaxed, too. While Farzaneh's previous collections have adopted layers, heavy prints and deep, dark shades, this was somewhat pared down. Fabrics were light, using water-resistant cotton on a tartan shirt with paisley-print embroidery and a bright white waffle-print on skirts. Outerwear was notably absent from Farzaneh's global warming narrative, but the one jacket was all about utility – hooded, pocketed and waterproof in cerulean. The colour palette was earthy, with trousers in olive green and sandy tones, interspersed with the occasional shock of lime green and red on a sweater vest.
Complete with hand-made clogs, sturdy walking boots, rave-ready bucket hats and pockets a‑plenty, Farzaneh urges you to utilise the outdoors. Break out of the four walls you've been suffocating in. Find a hobby, text your mum, reach out to your friends, go to good parties and revel in the fresh air. Above all, have a good time.


More like this