Vir­gil Abloh explores the theme of boy­hood for SS

20
Click the ques­tions to reveal the answers…
It came in the form of a kite, with a green LV Mono­gram-print­ed sail and a wood­en spool etched with the date of the show, boxed and equipped with instruc­tions for assembly.
At Place Dauphine, a pub­lic square in the 1st arrondisse­ment of Paris beside the Riv­er Seine that was turned into a grand post­card-per­fect out­door Parisian café for the occa­sion, com­plete with a red Louis Vuit­ton boun­cy cas­tle, crêpe and ice cream ven­dors, bal­loon-mod­el­ling experts, and traders hand­ing out LV-brand­ed Eif­fel Tow­er key rings and bub­bles. Guests watched the show sat on LV Mono­gram park bench­es or café tables com­plete with Louis Vuit­ton-brand­ed ash­trays and napkins.
This time around Vir­gil Abloh is ask­ing us to take a step back, to ​"stop and smell the ros­es" and to de-pro­gram our minds to make room for the free­dom of thought. His SS20 show­case is fresh with a sense of adven­ture. The theme of boy­hood per­me­ates the col­lec­tion (hik­ing back­packs made for thrilling out­door escapades and mod­els walk­ing the run­way hold­ing red bal­loons), in keep­ing with the nar­ra­tive of Virgil's Com­ing of Age exhi­bi­tion cur­rent­ly run­ning in Los Ange­les. Stand out looks includ­ed a full fuschia pink look (a tex­tured sweat­shirt and shorts) worn by foot­baller Hec­tor Bel­lerin, a series of flo­ral-print silk pieces, a clear yel­low PVC LV Mono­gram trench coat, and a white suit worn by Dev Hynes, com­plete with a flower har­ness (a reoc­cur­ring theme throughout).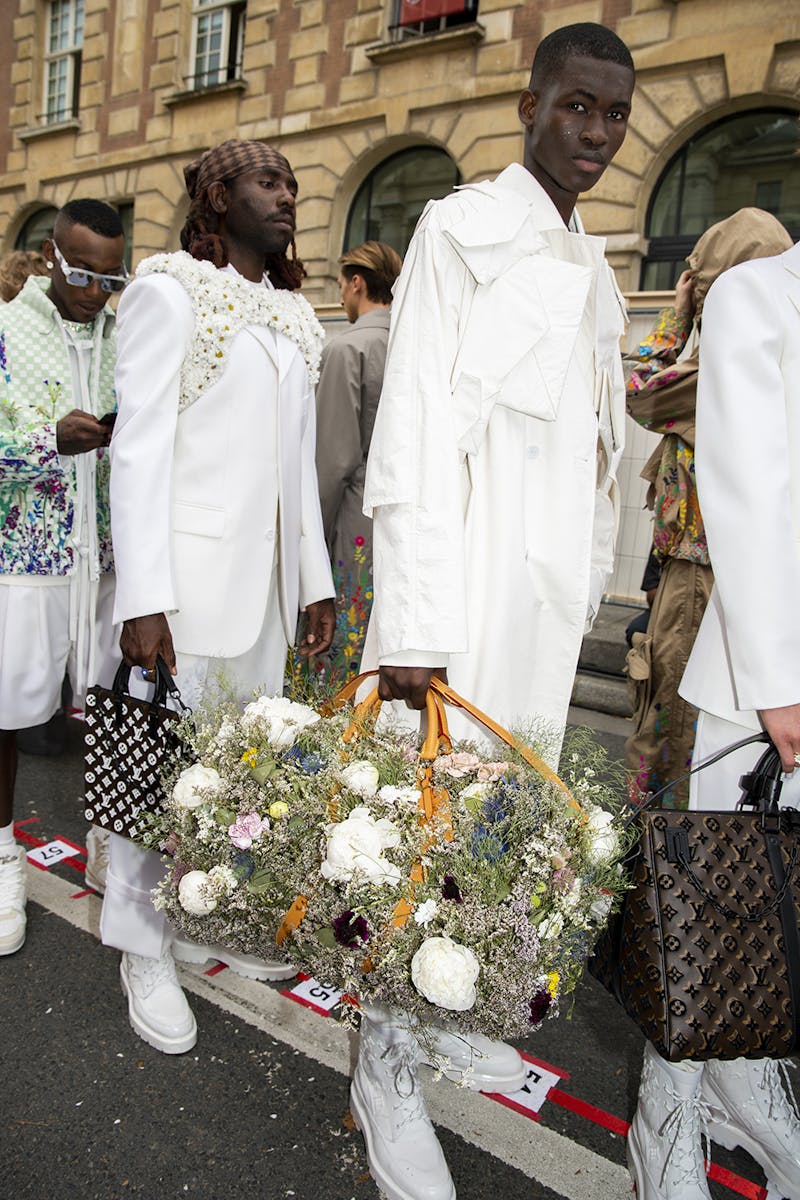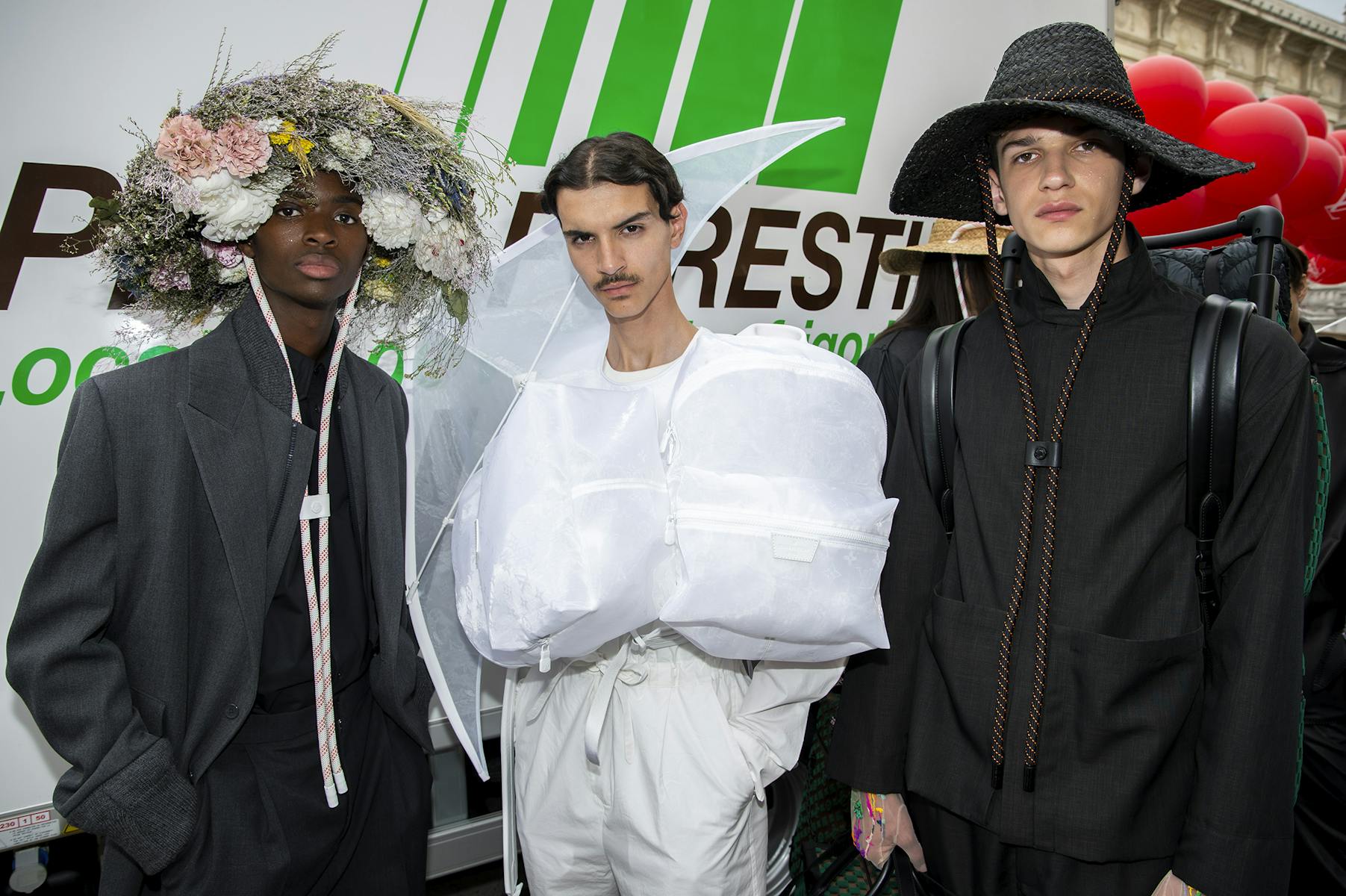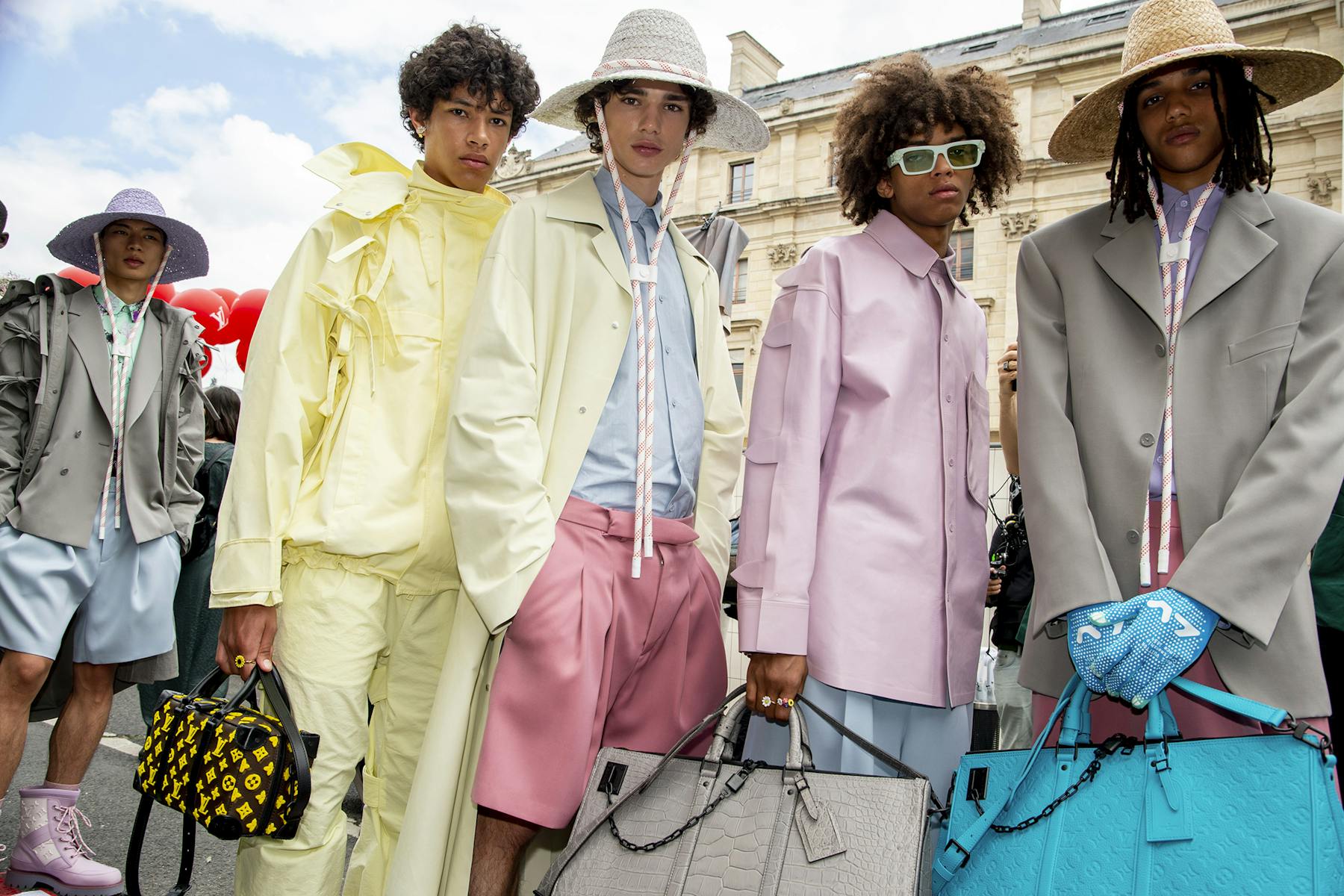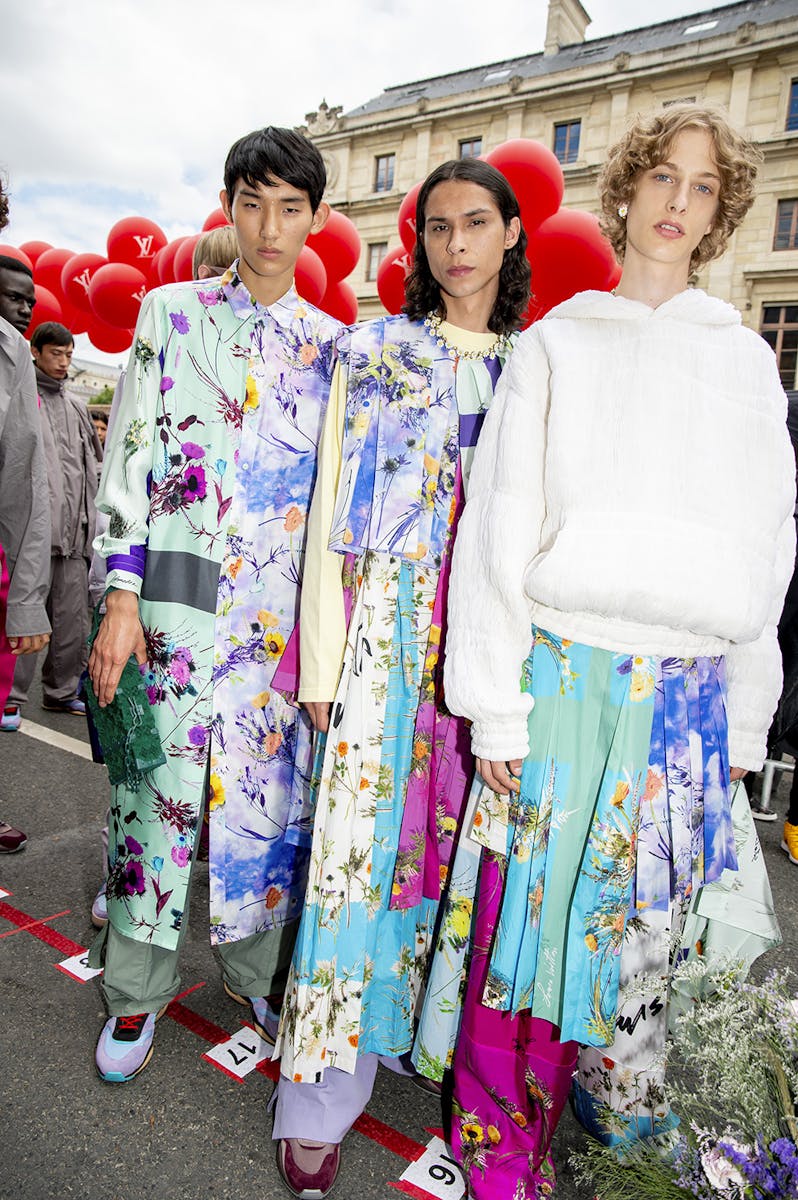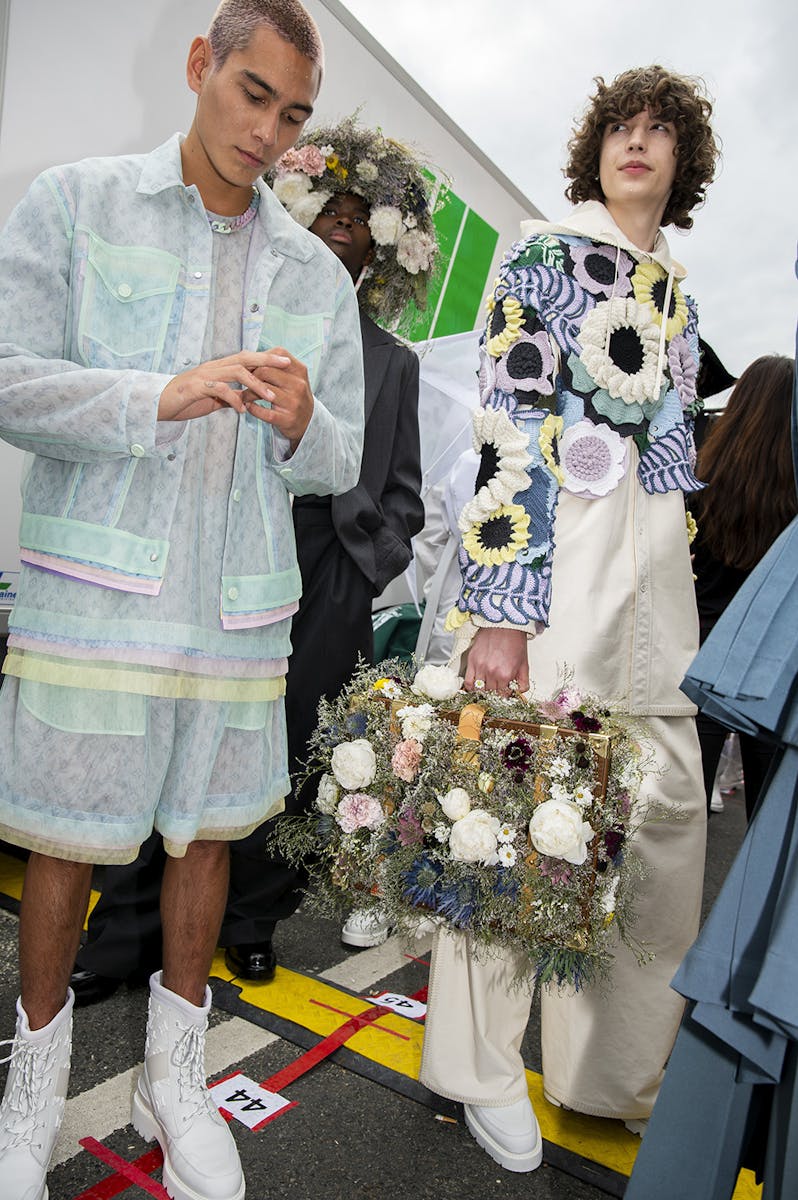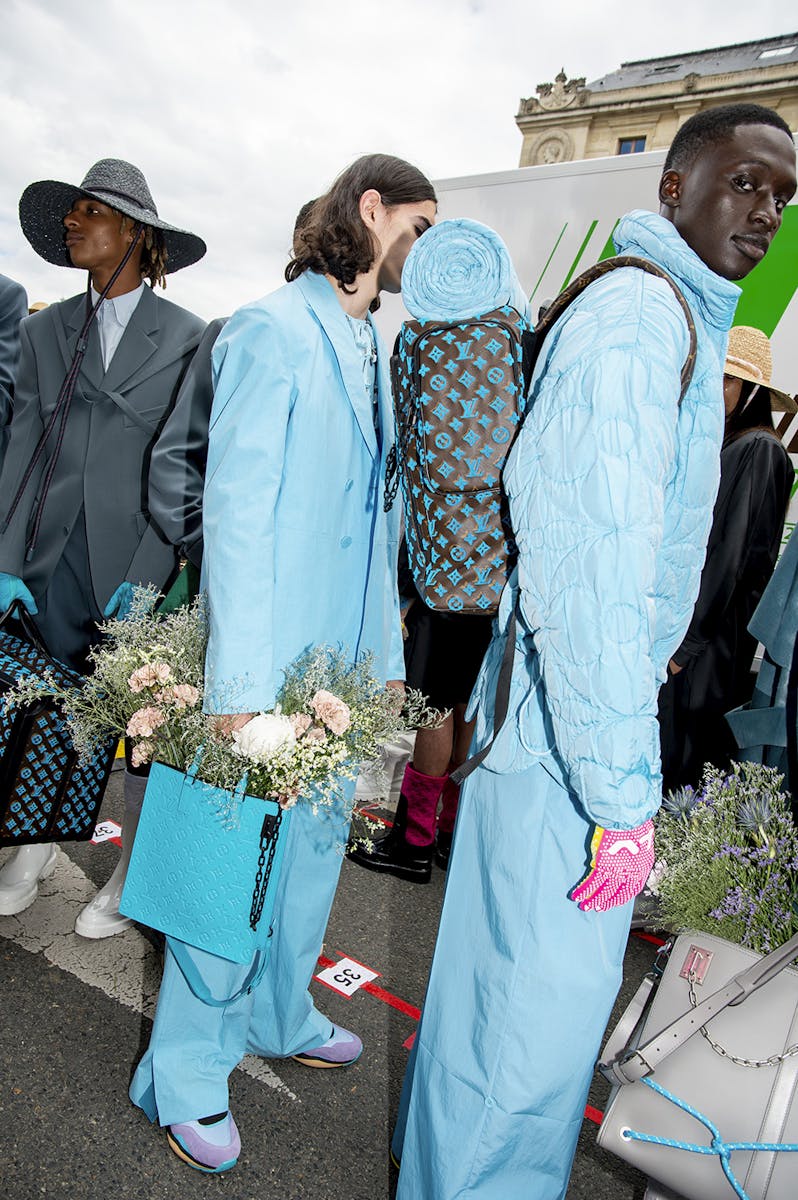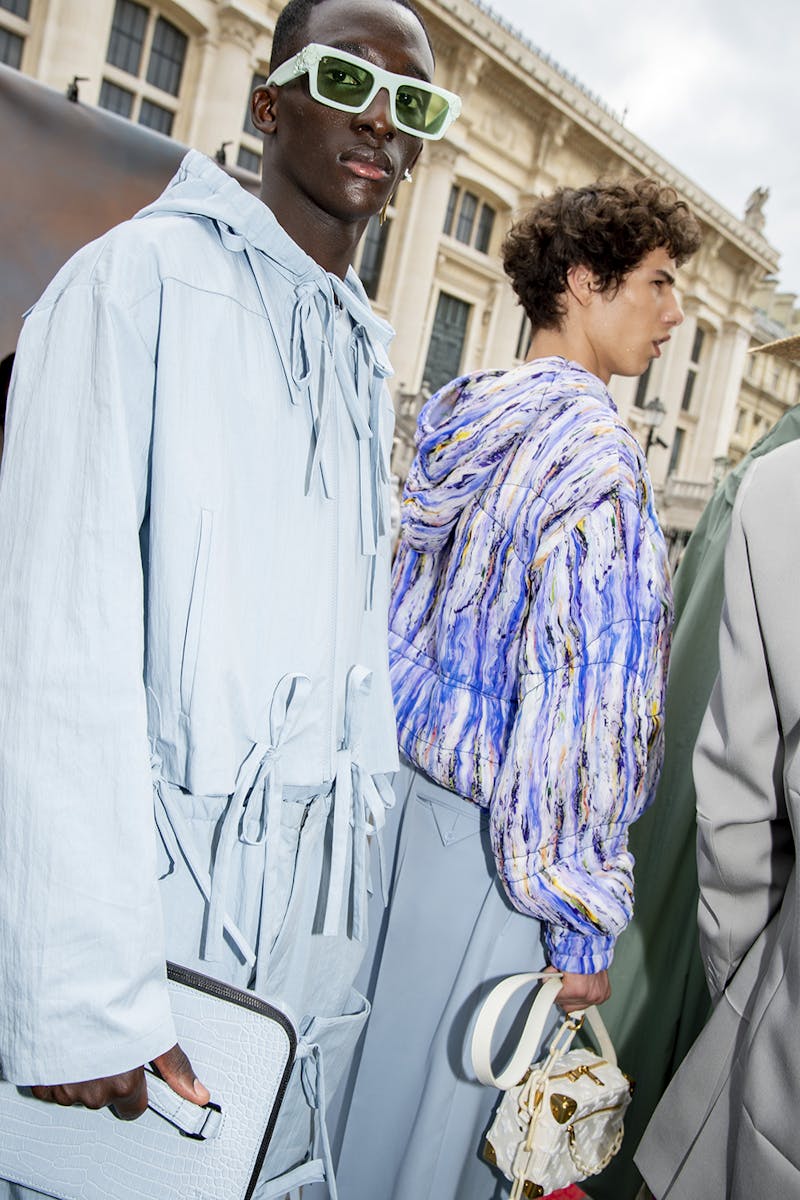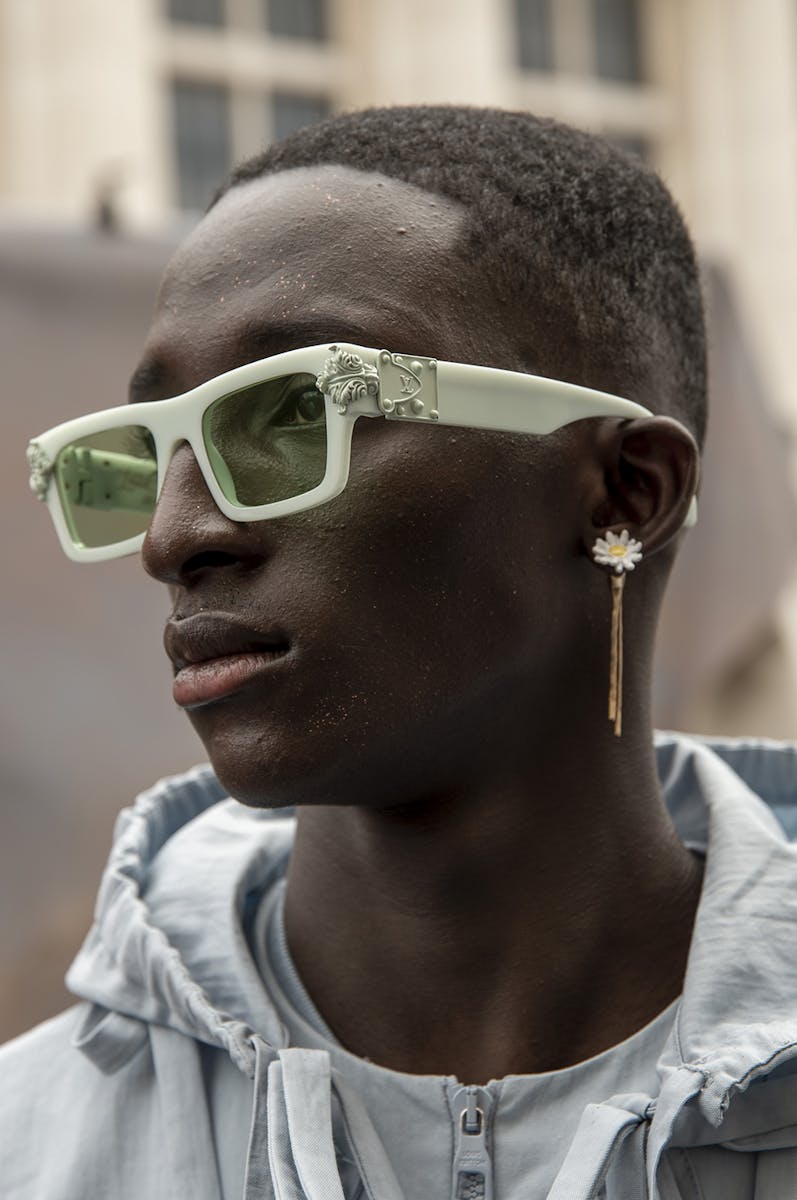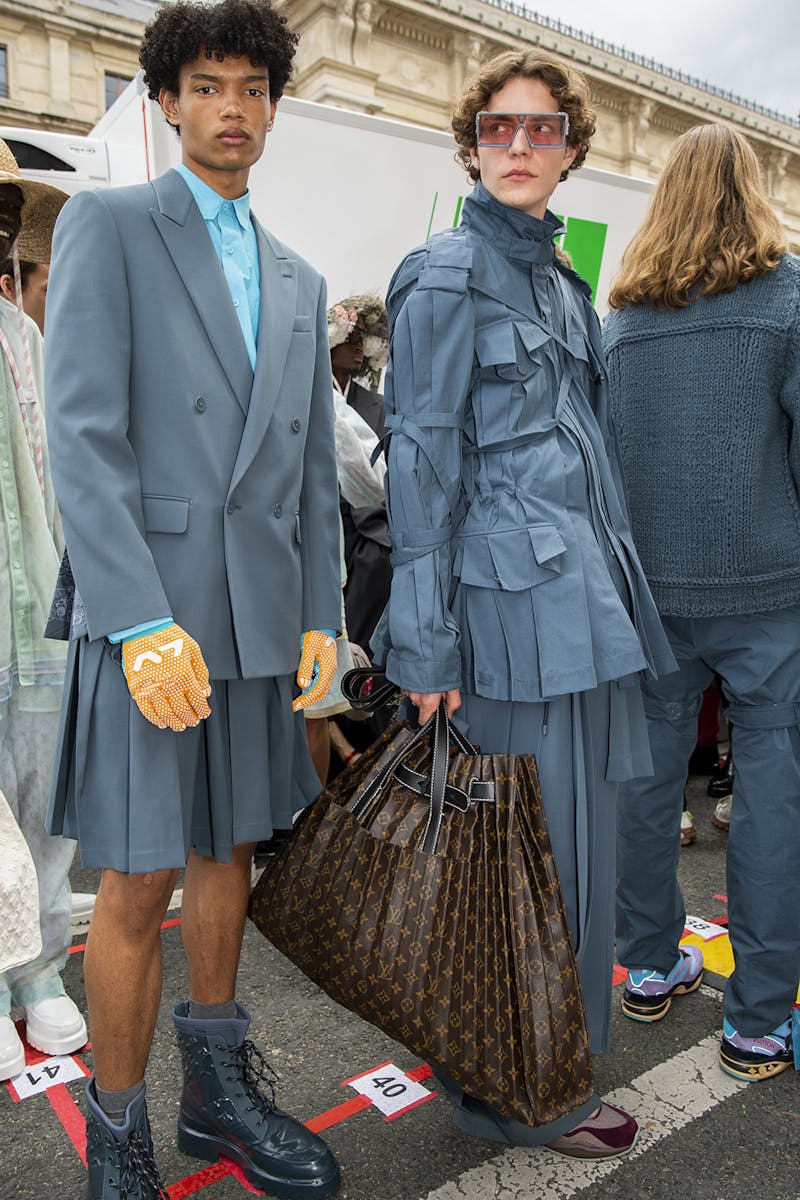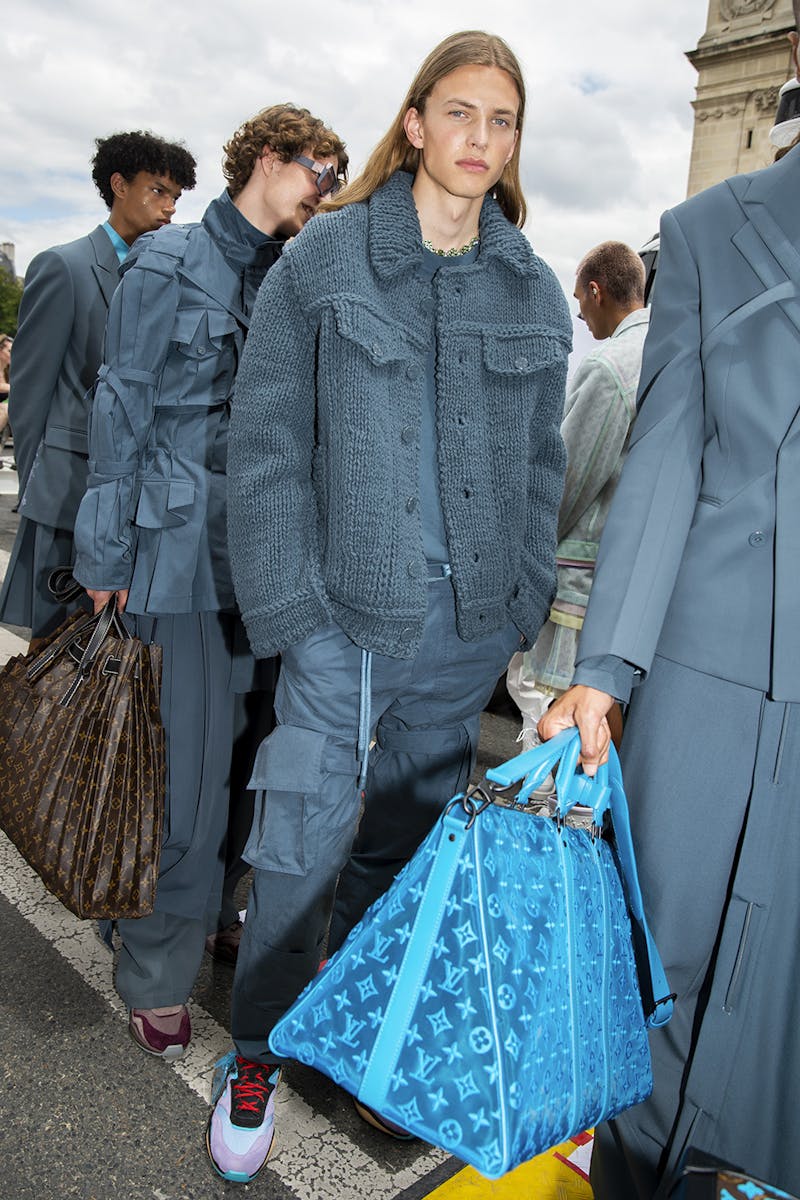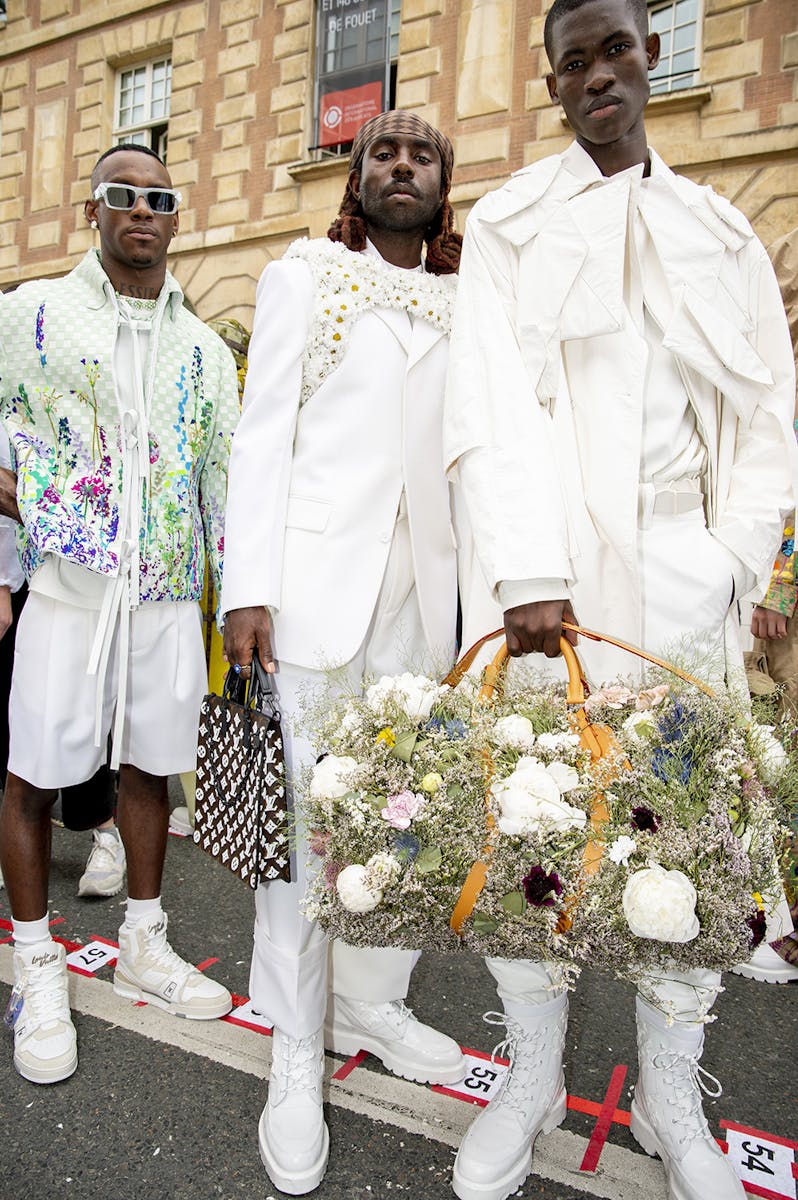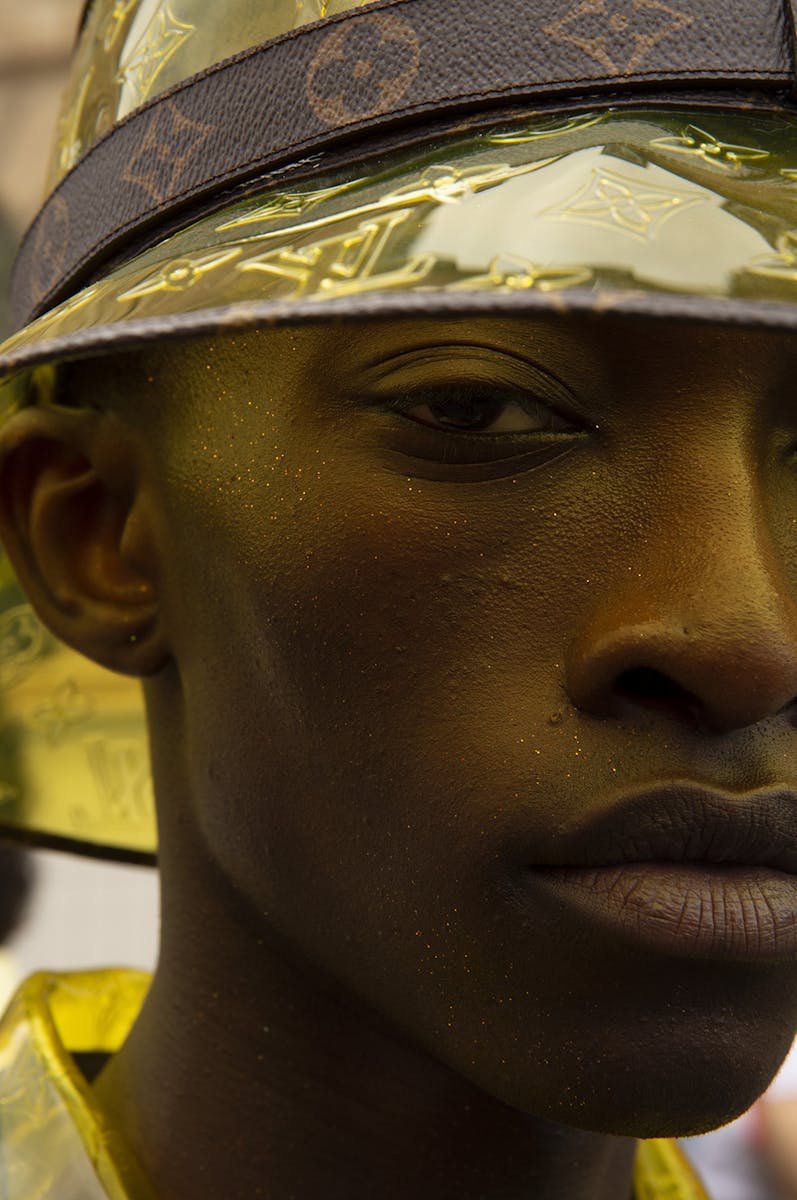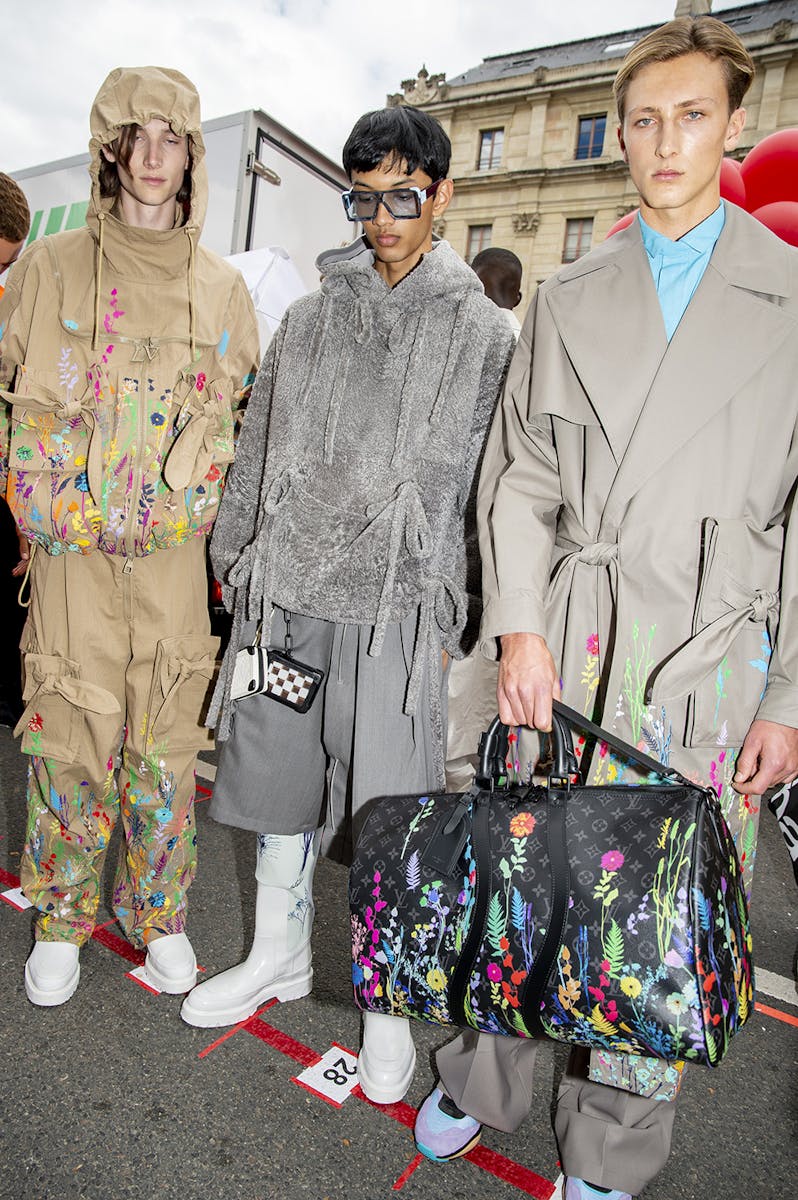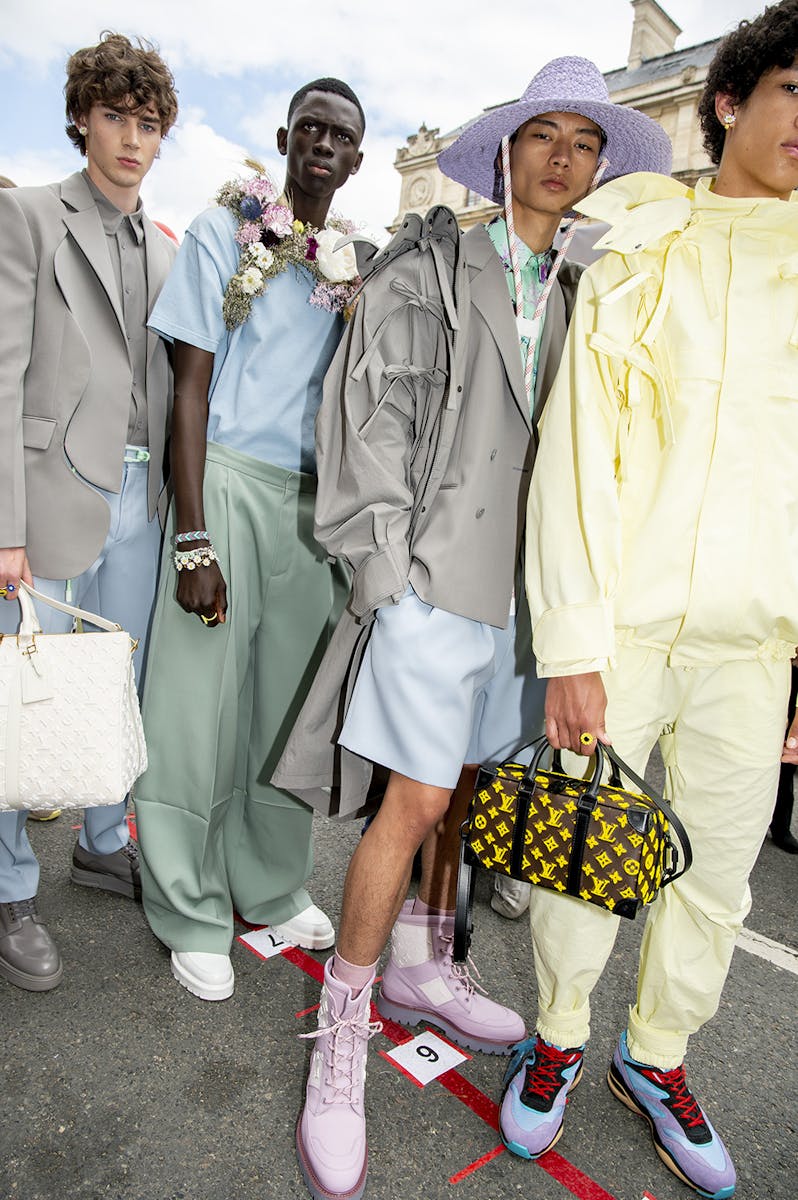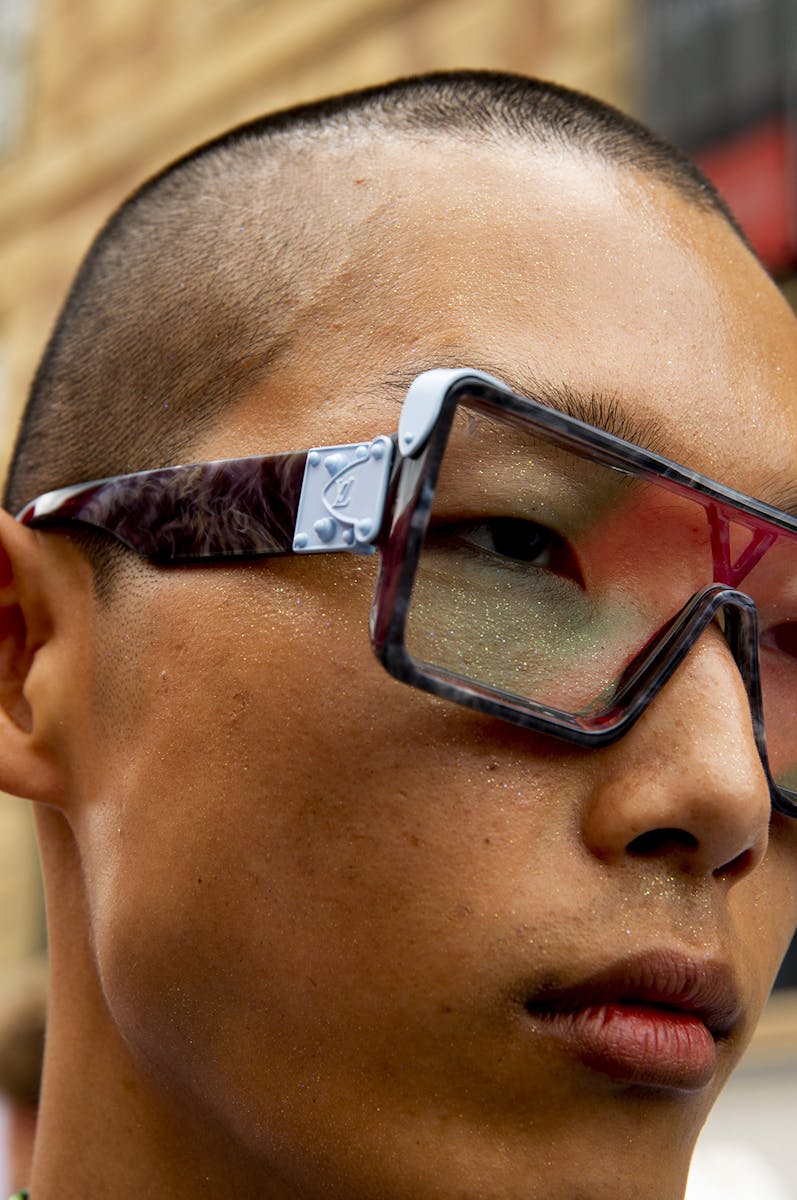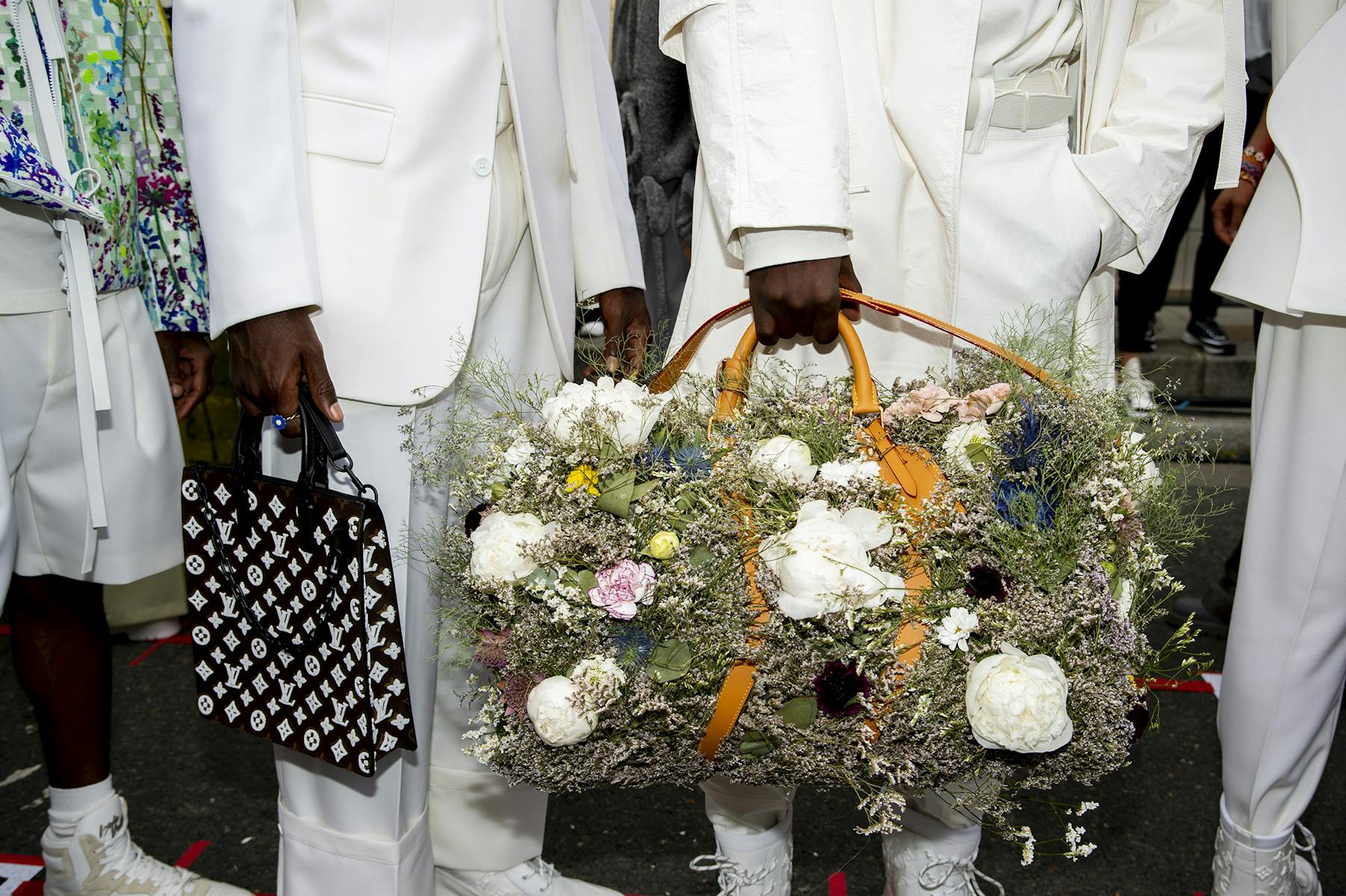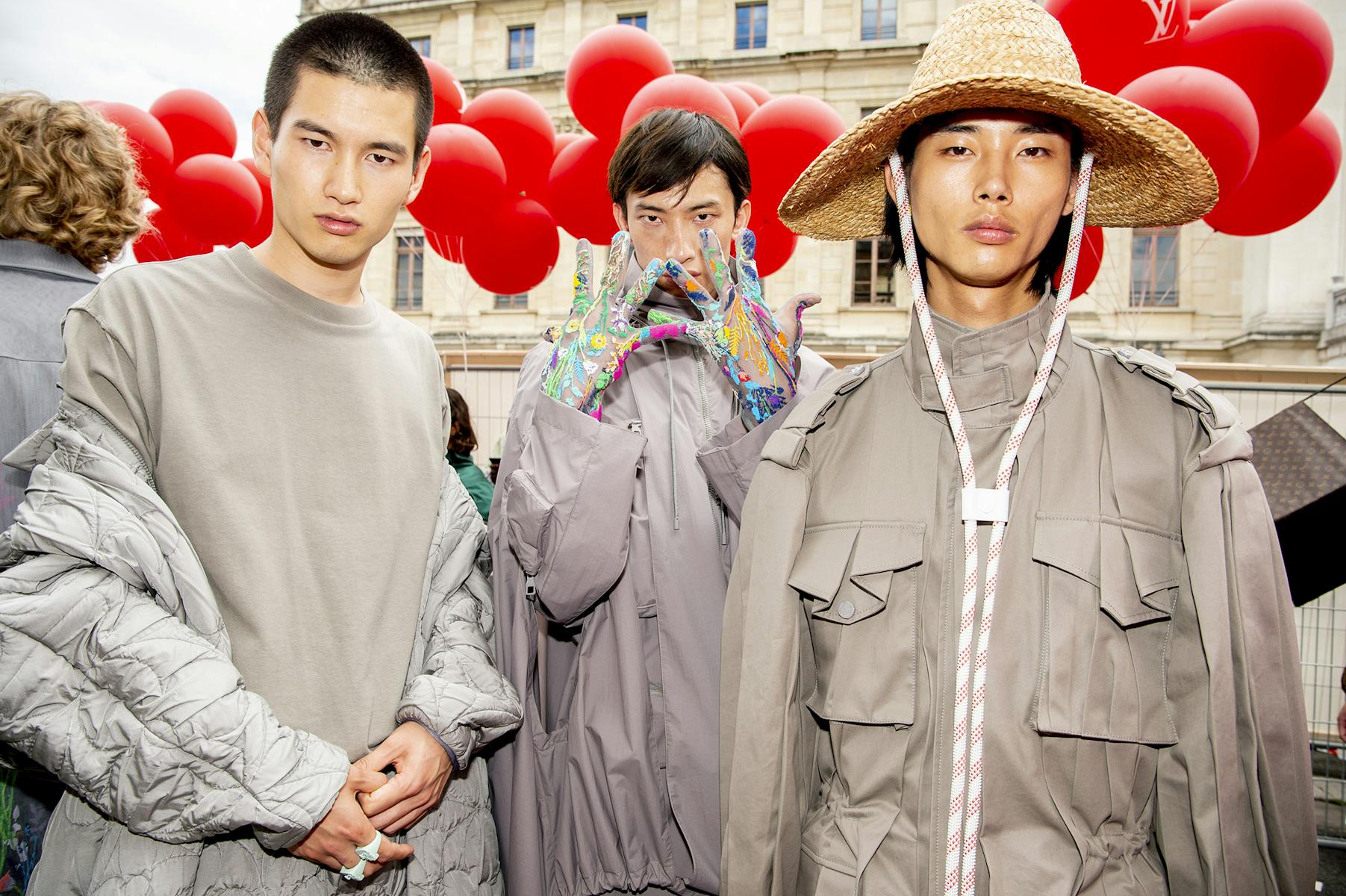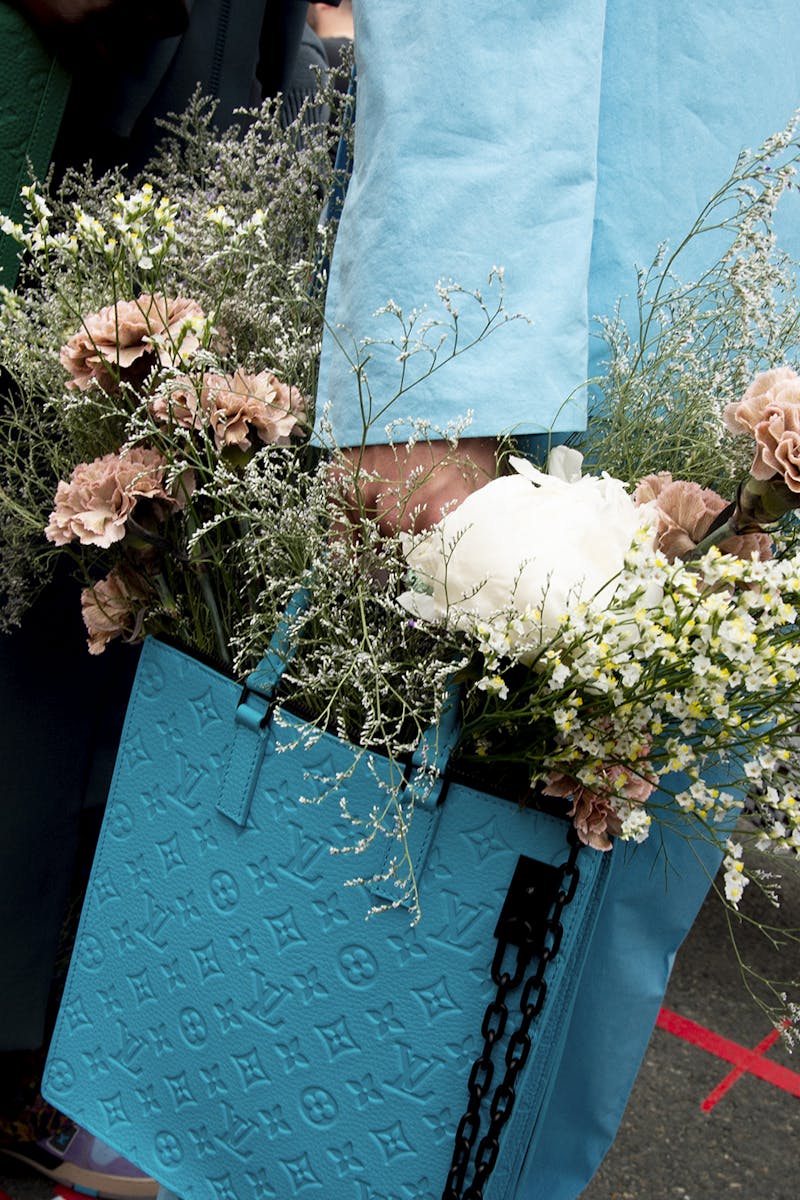 Octa­vian, Dev Hynes, Hec­tor Bel­lerin and Lucien Clarke all walked in the show, while the likes of Frank Ocean, Gigi Hadid, Skep­ta, Swae Lee and Peg­gy Gu turned out to watch Vir­gil Abloh's lat­est collection.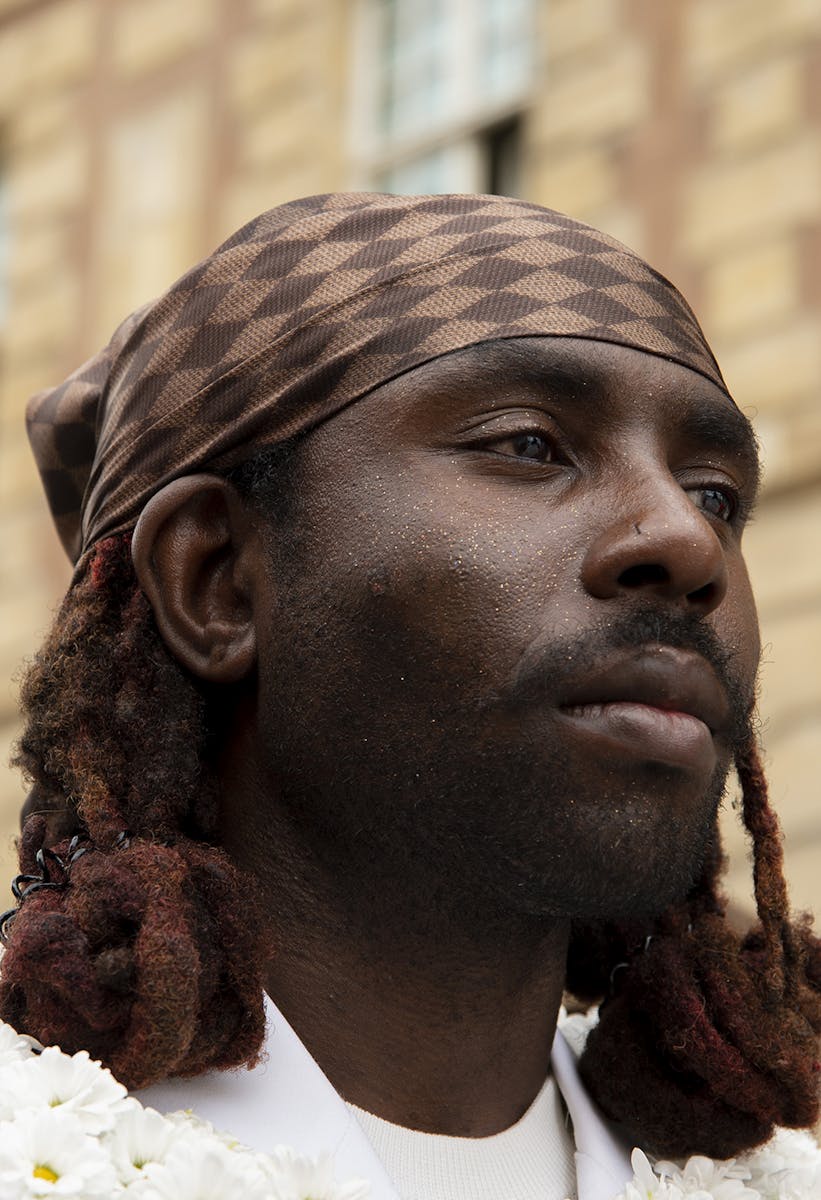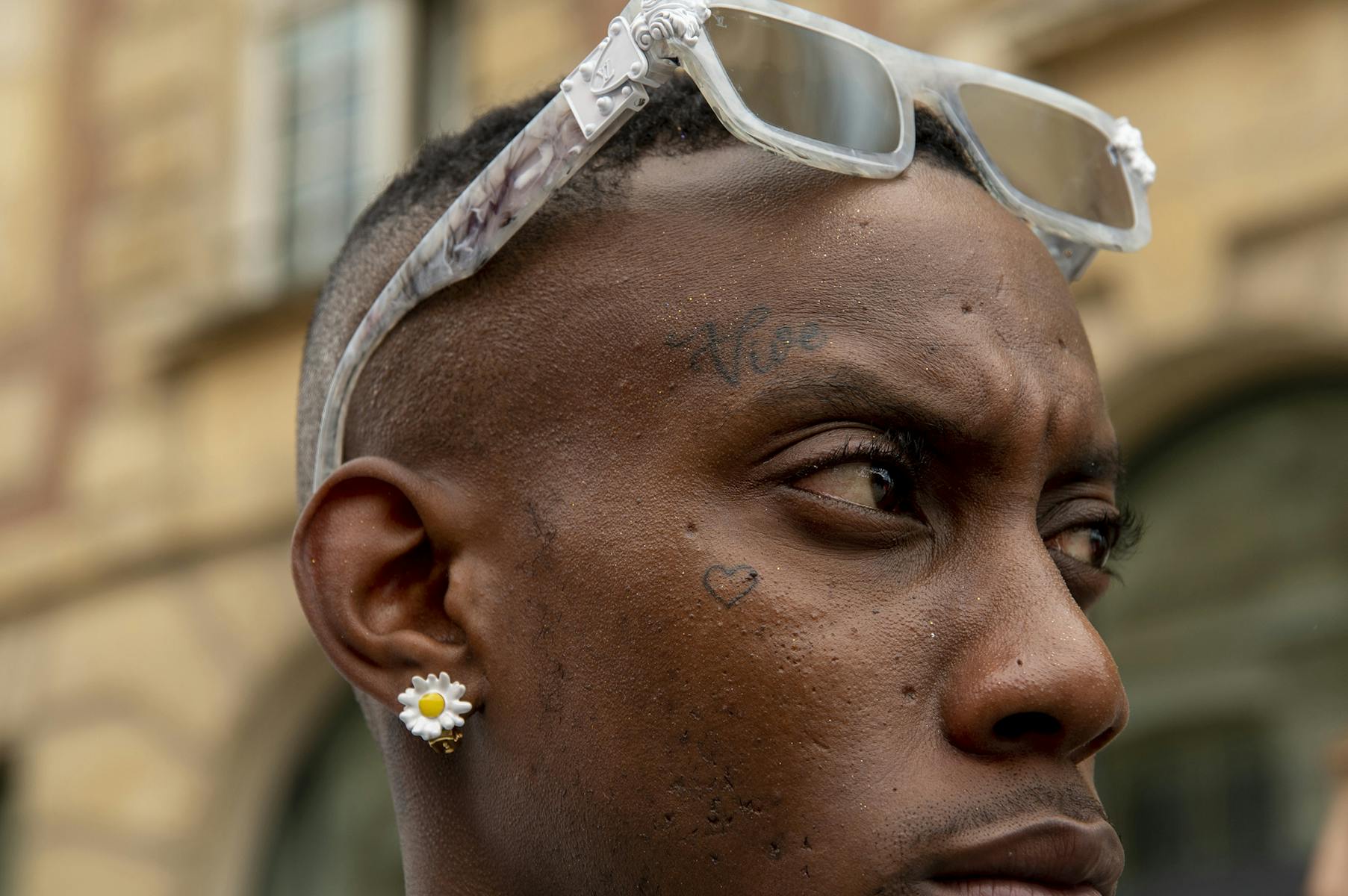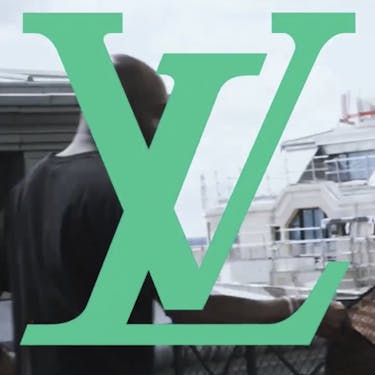 Listen now:

The sound of Louis Vuitton SS20
---