Virgil Abloh explores the theme of boyhood for SS20

Dev Hynes, Octavian and Hector Bellerin all walked in today's Louis Vuitton show set in a postcard-perfect Parisian square.
Click the questions to reveal the answers…
It came in the form of a kite, with a green LV Monogram-printed sail and a wooden spool etched with the date of the show, boxed and equipped with instructions for assembly.
At Place Dauphine, a public square in the 1st arrondissement of Paris beside the River Seine that was turned into a grand postcard-perfect outdoor Parisian café for the occasion, complete with a red Louis Vuitton bouncy castle, crêpe and ice cream vendors, balloon-modelling experts, and traders handing out LV-branded Eiffel Tower key rings and bubbles. Guests watched the show sat on LV Monogram park benches or café tables complete with Louis Vuitton-branded ashtrays and napkins.
This time around Virgil Abloh is asking us to take a step back, to ​"stop and smell the roses" and to de-program our minds to make room for the freedom of thought. His SS20 showcase is fresh with a sense of adventure. The theme of boyhood permeates the collection (hiking backpacks made for thrilling outdoor escapades and models walking the runway holding red balloons), in keeping with the narrative of Virgil's Coming of Age exhibition currently running in Los Angeles. Stand out looks included a full fuschia pink look (a textured sweatshirt and shorts) worn by footballer Hector Bellerin, a series of floral-print silk pieces, a clear yellow PVC LV Monogram trench coat, and a white suit worn by Dev Hynes, complete with a flower harness (a reoccurring theme throughout).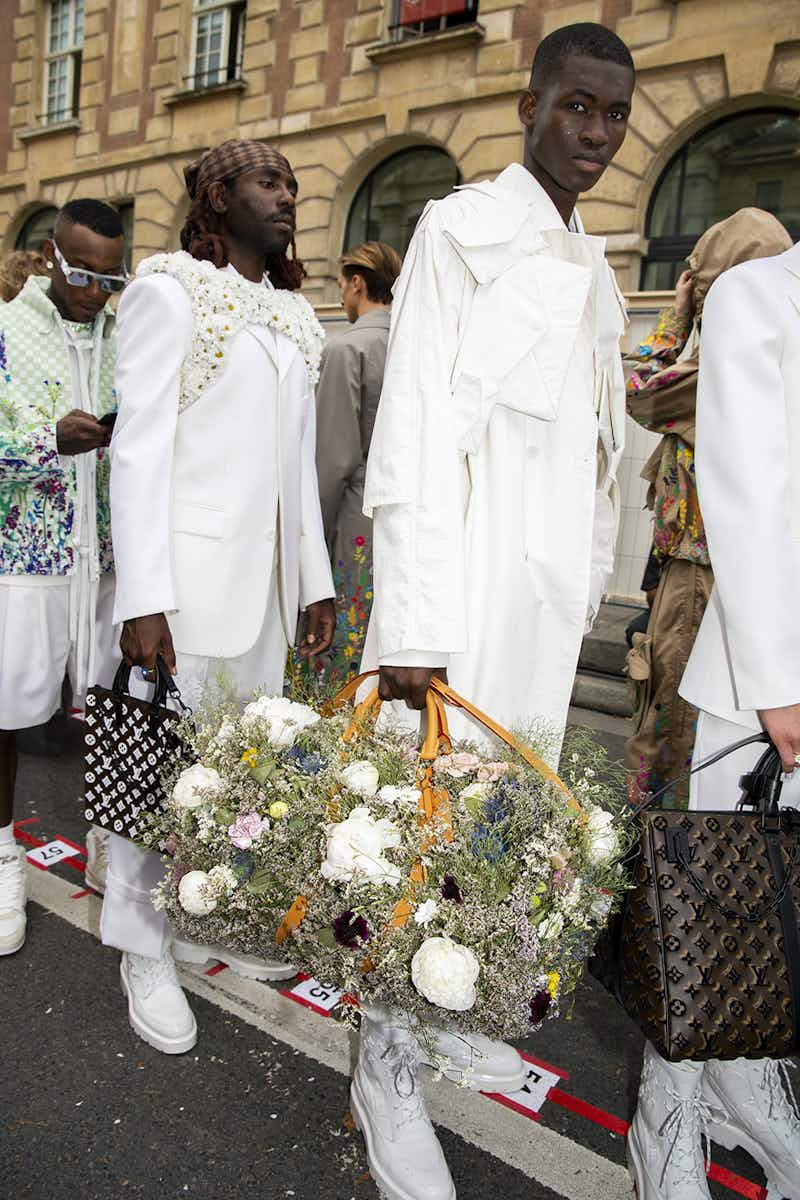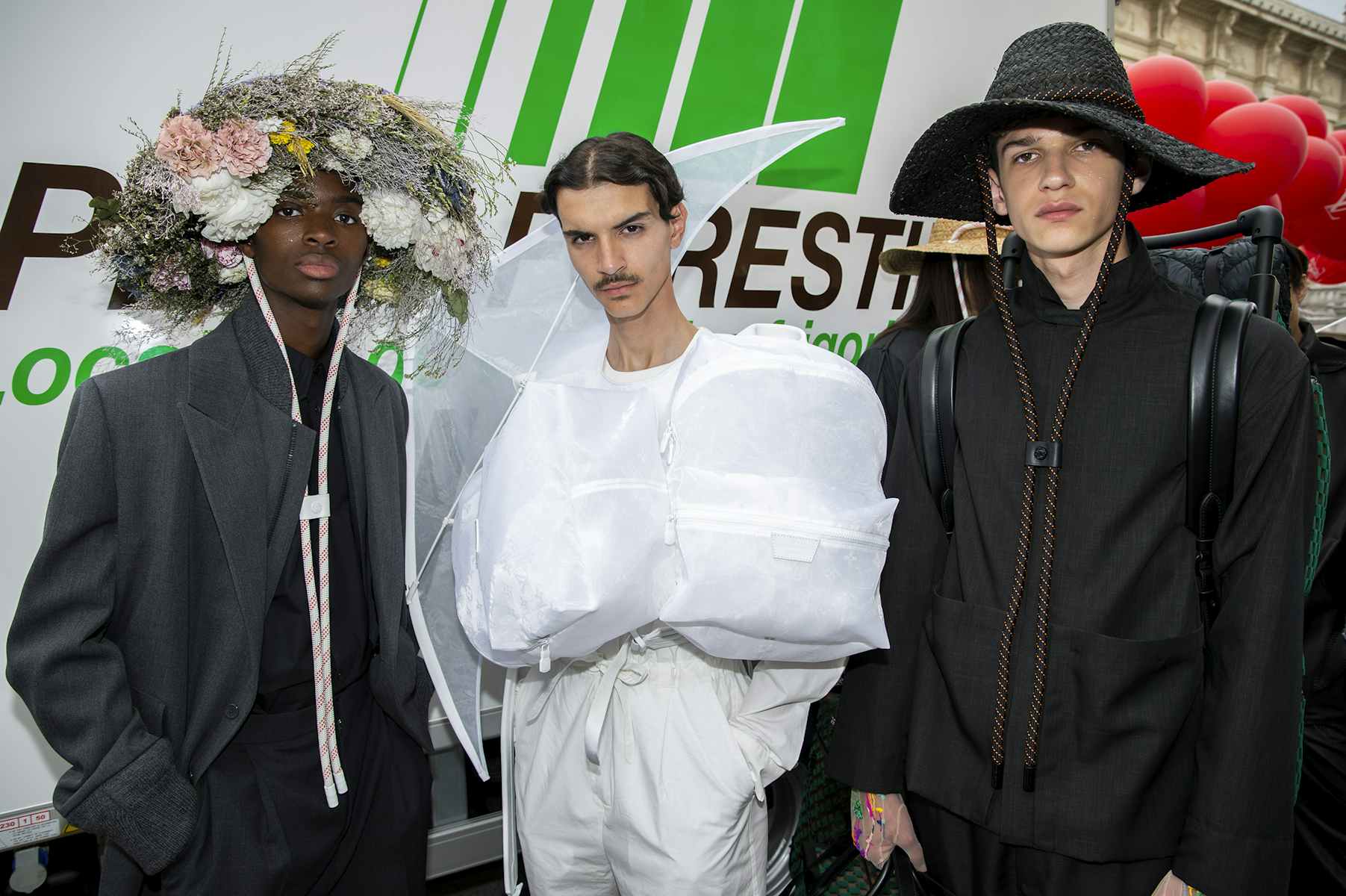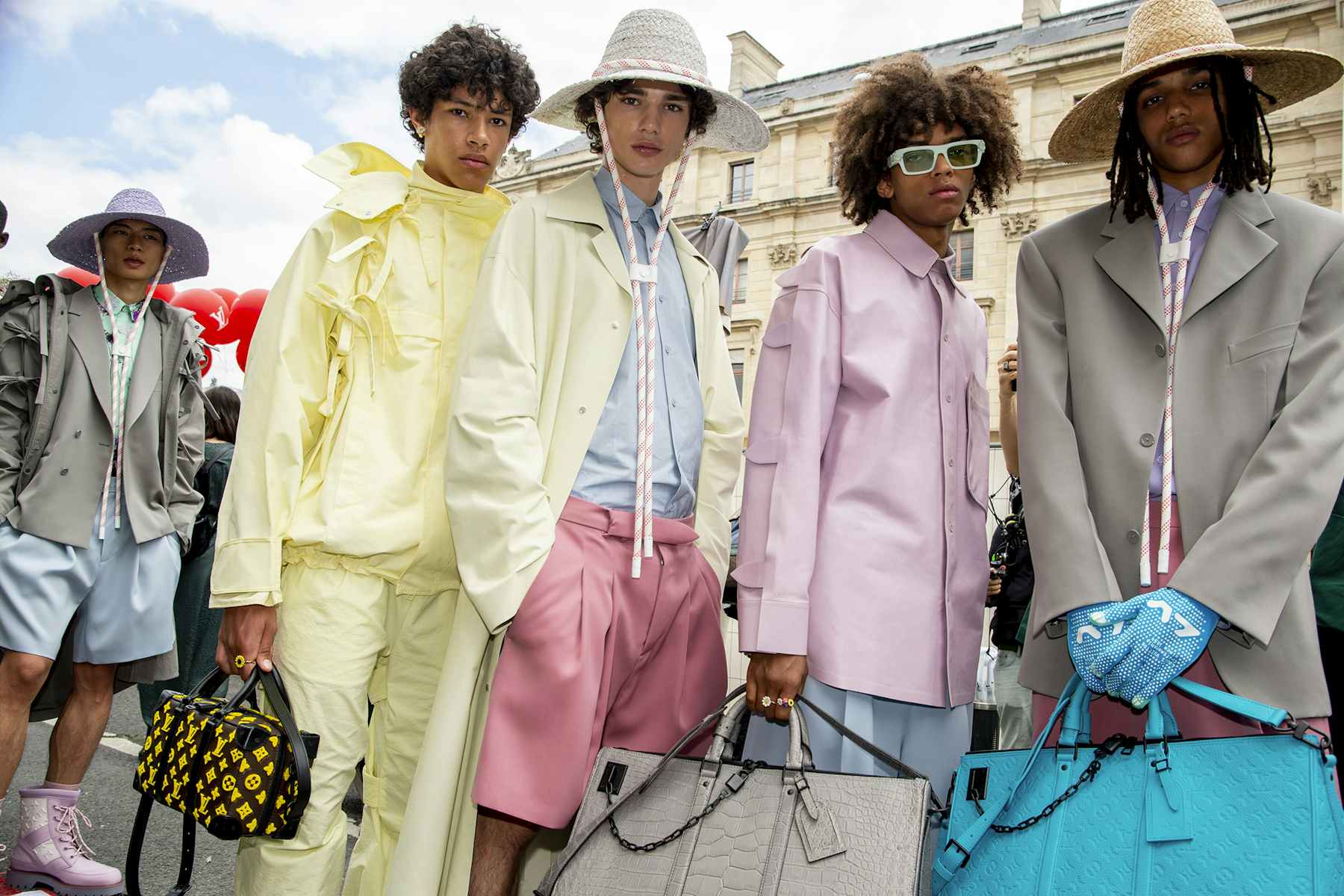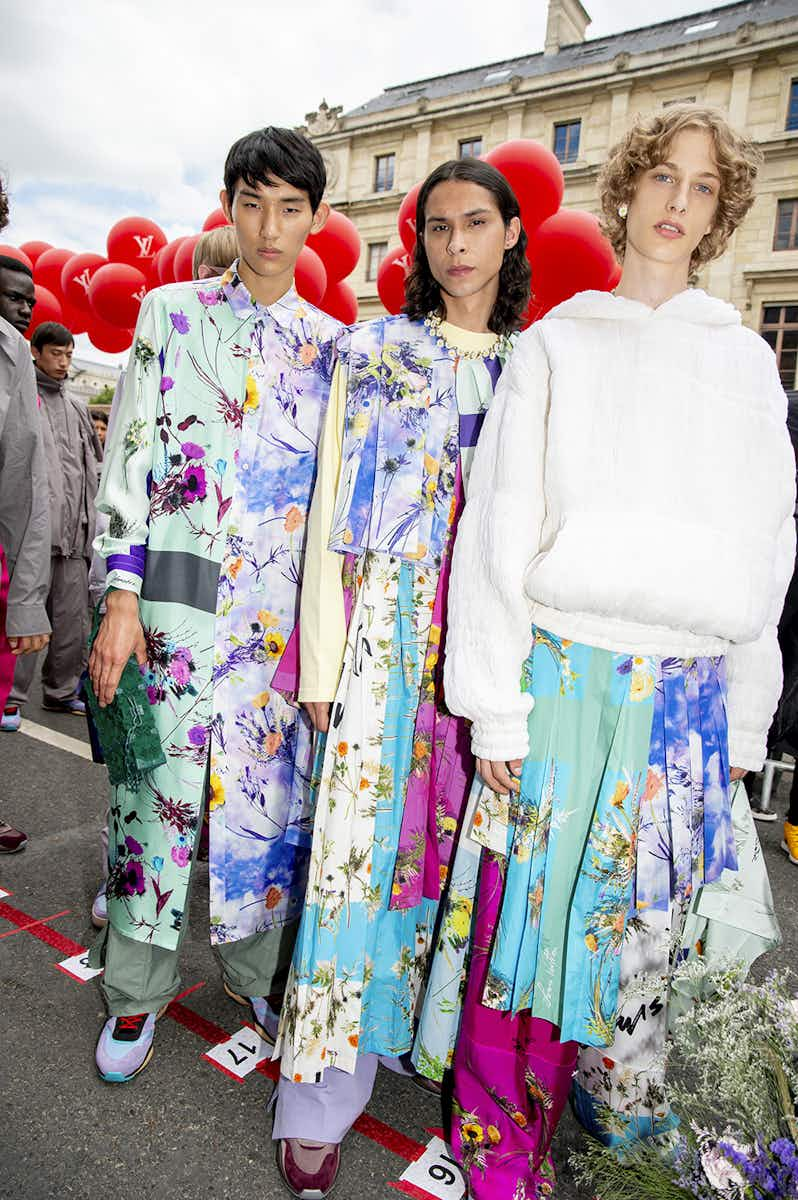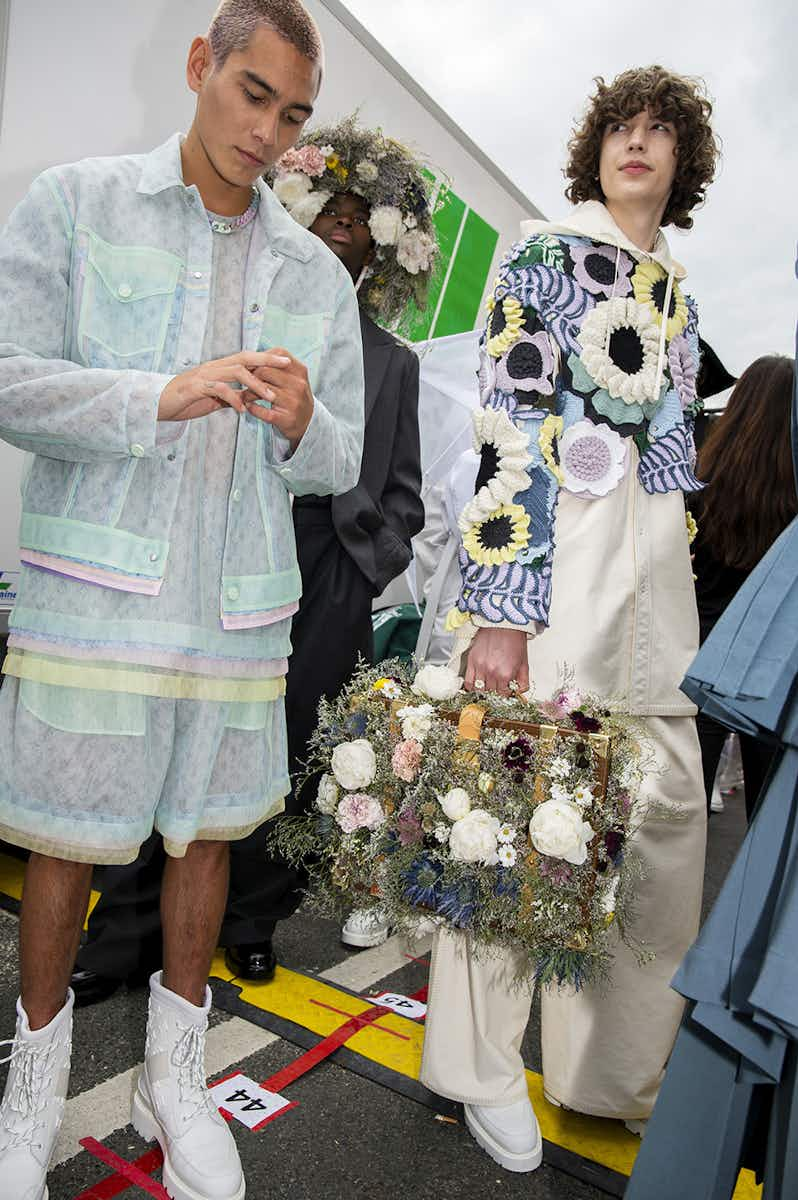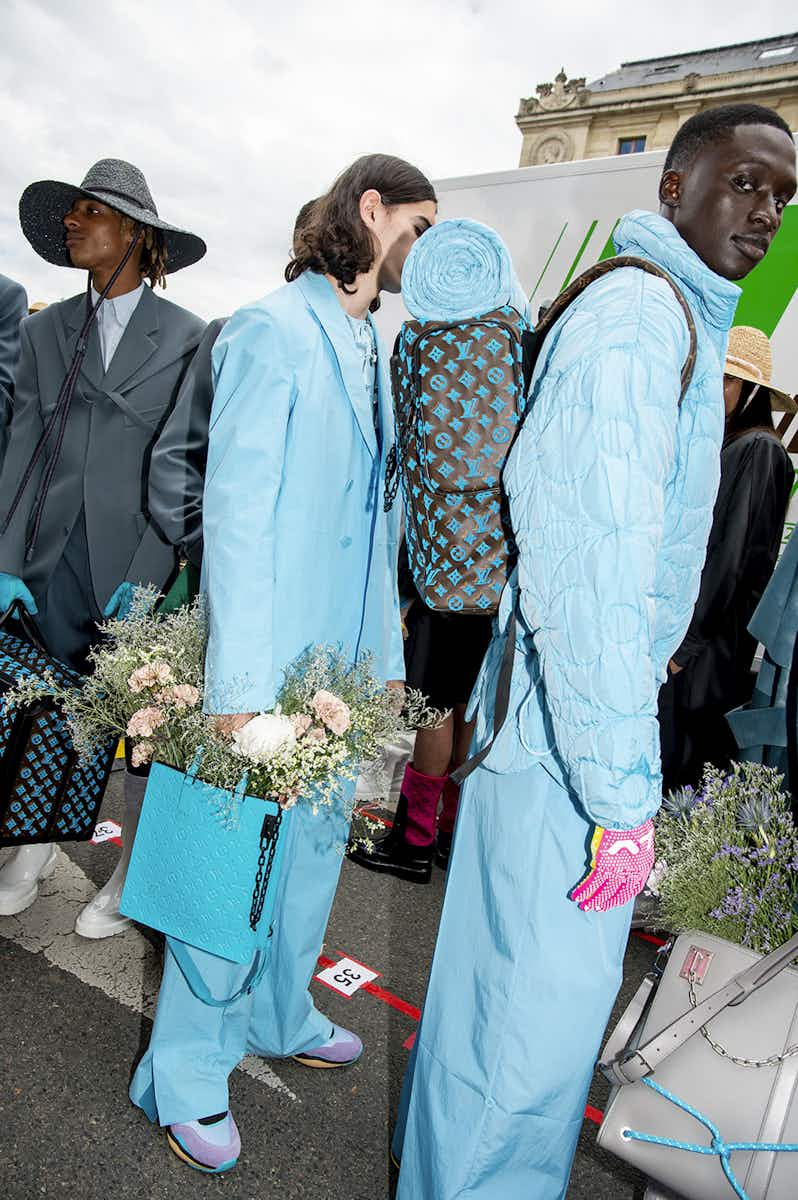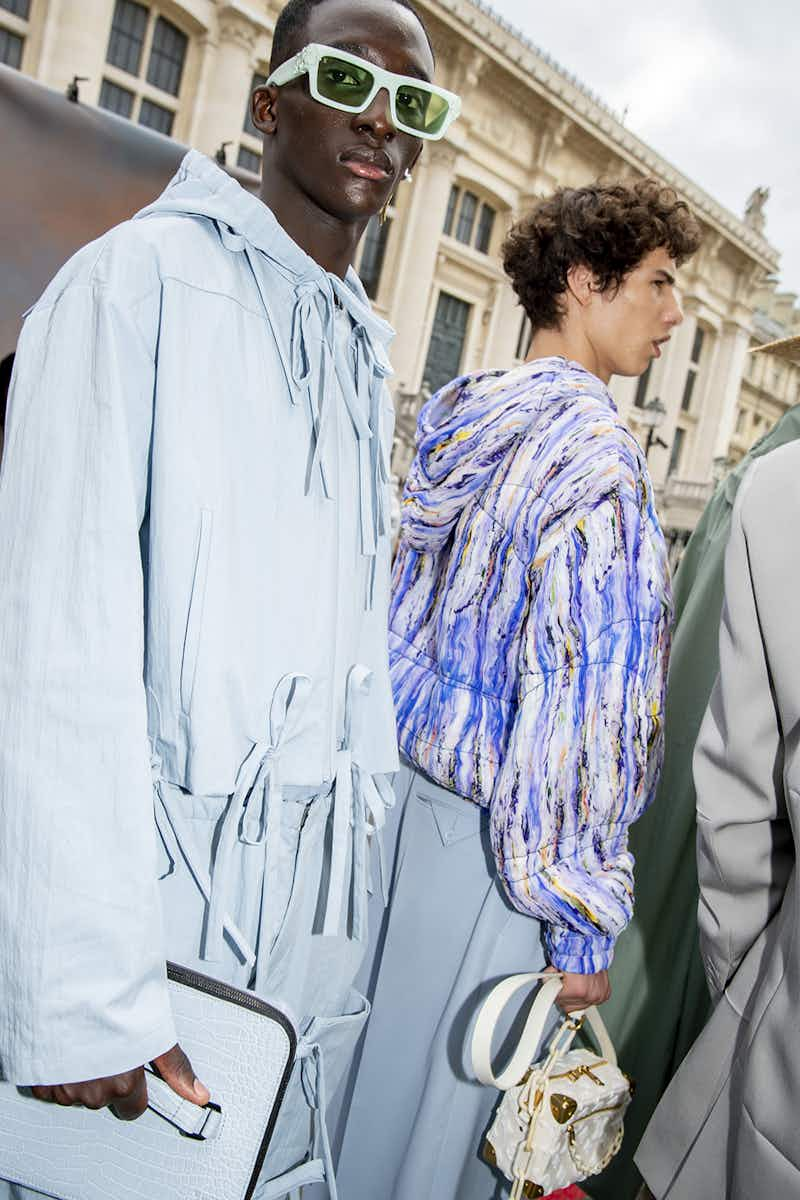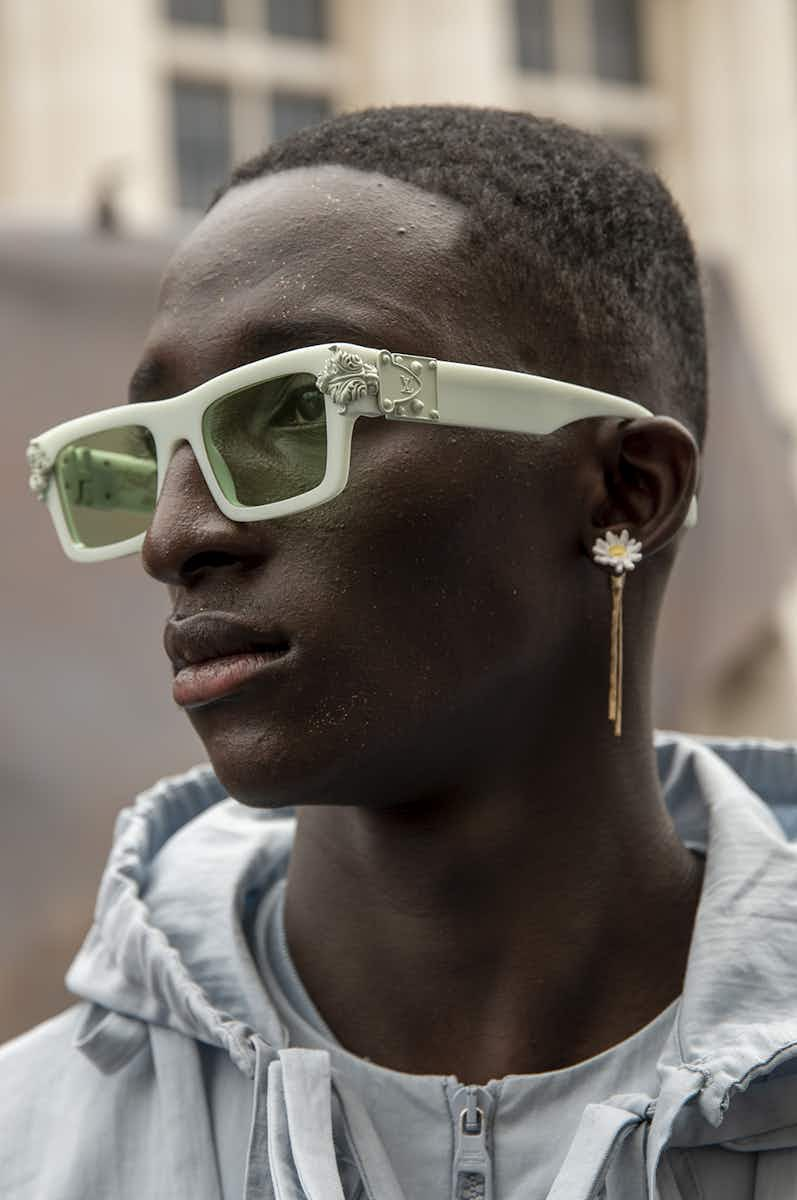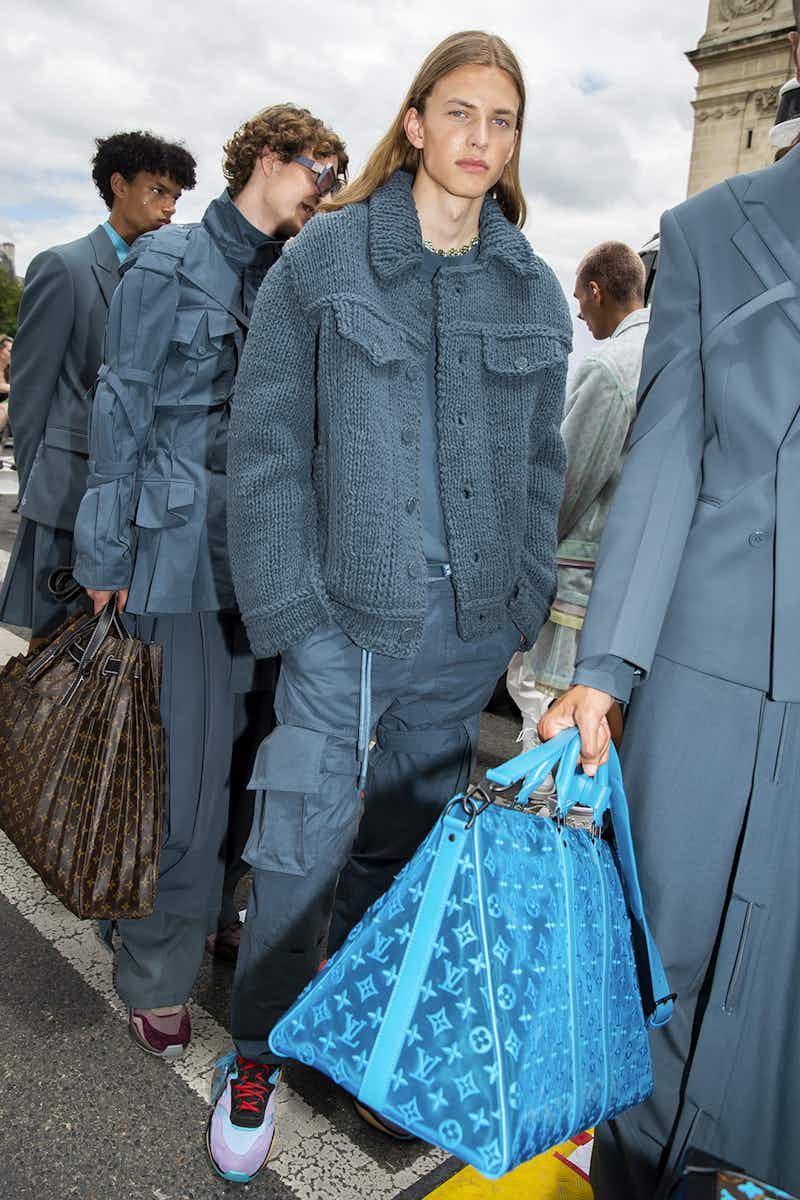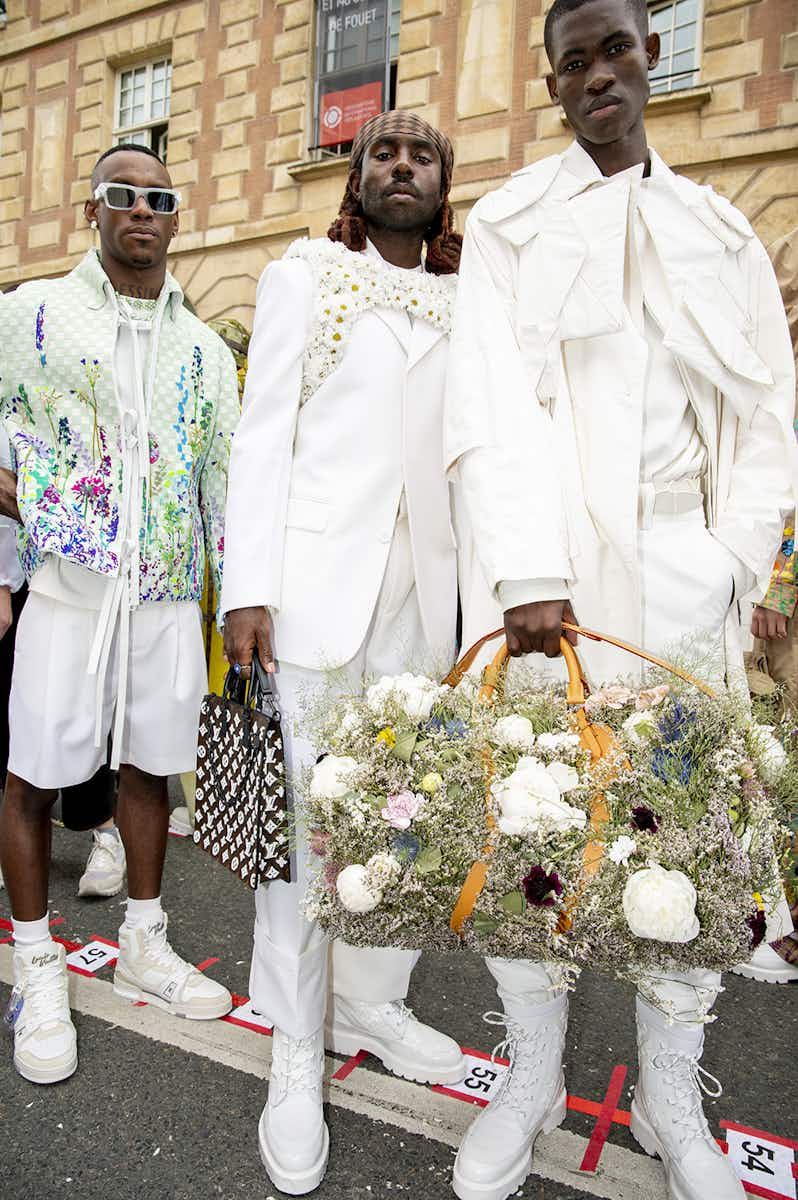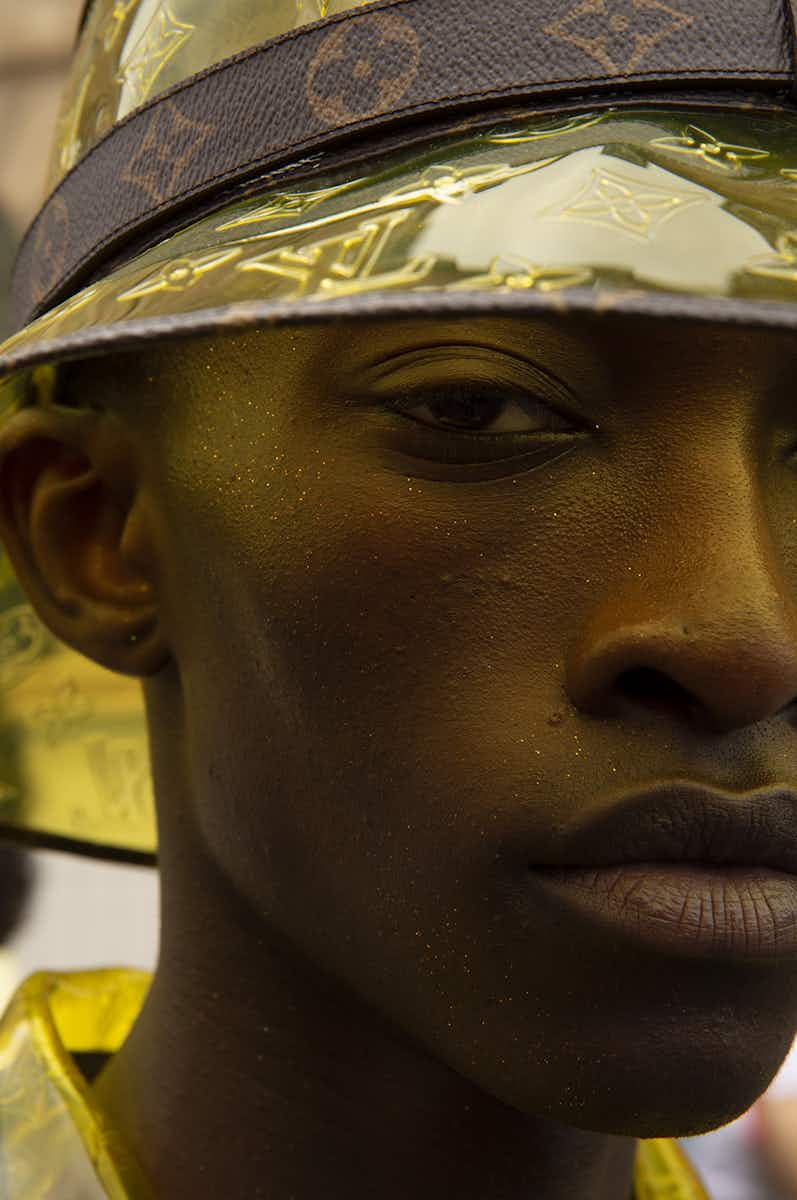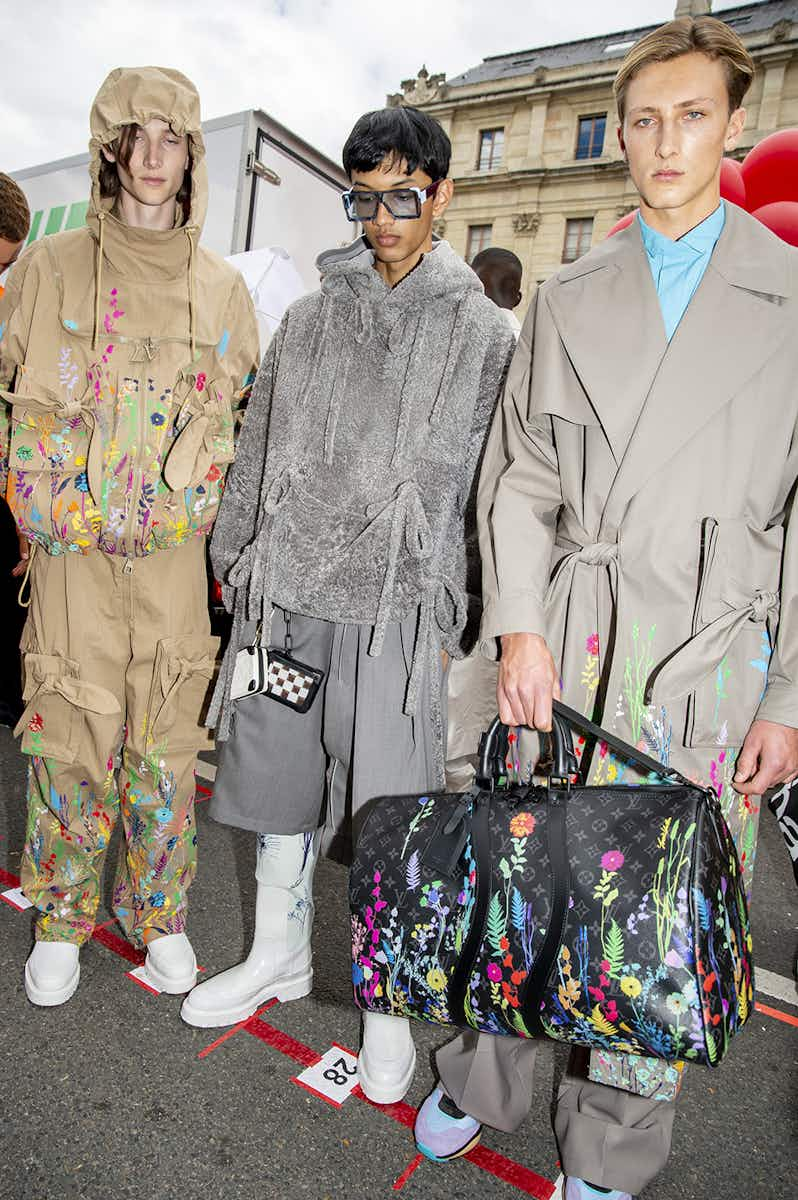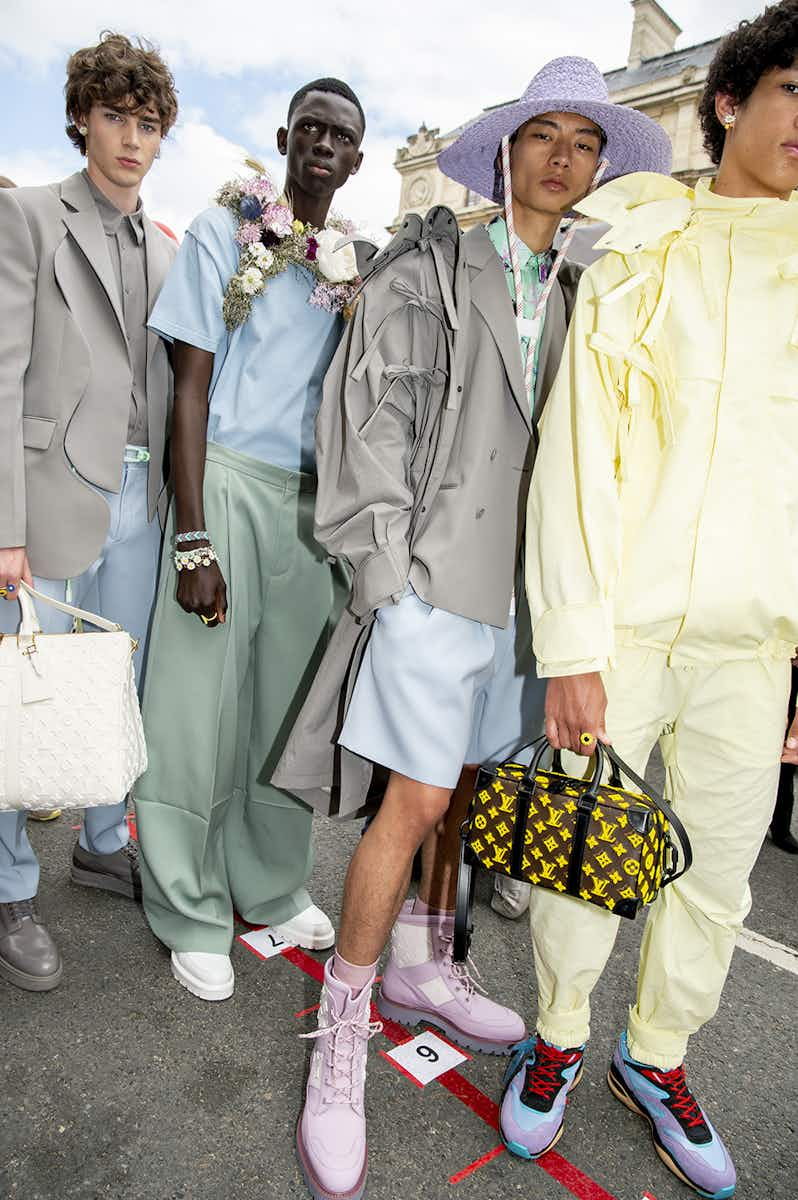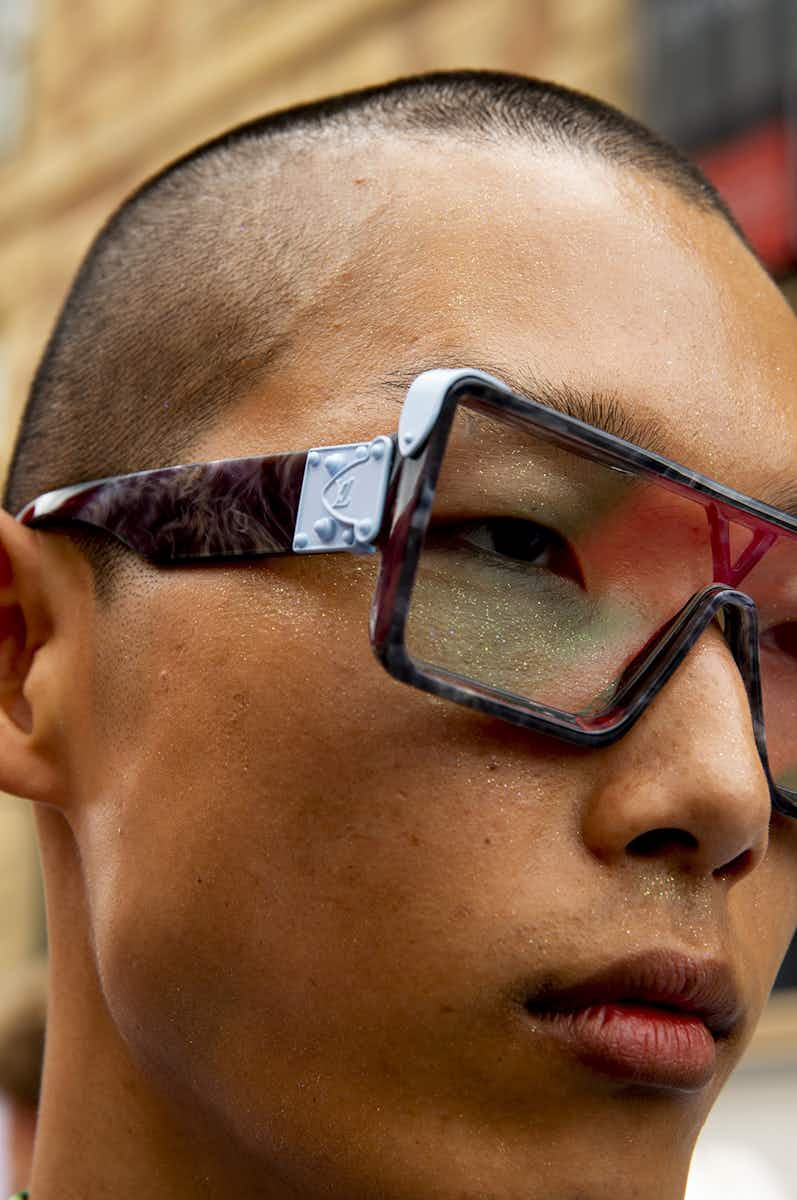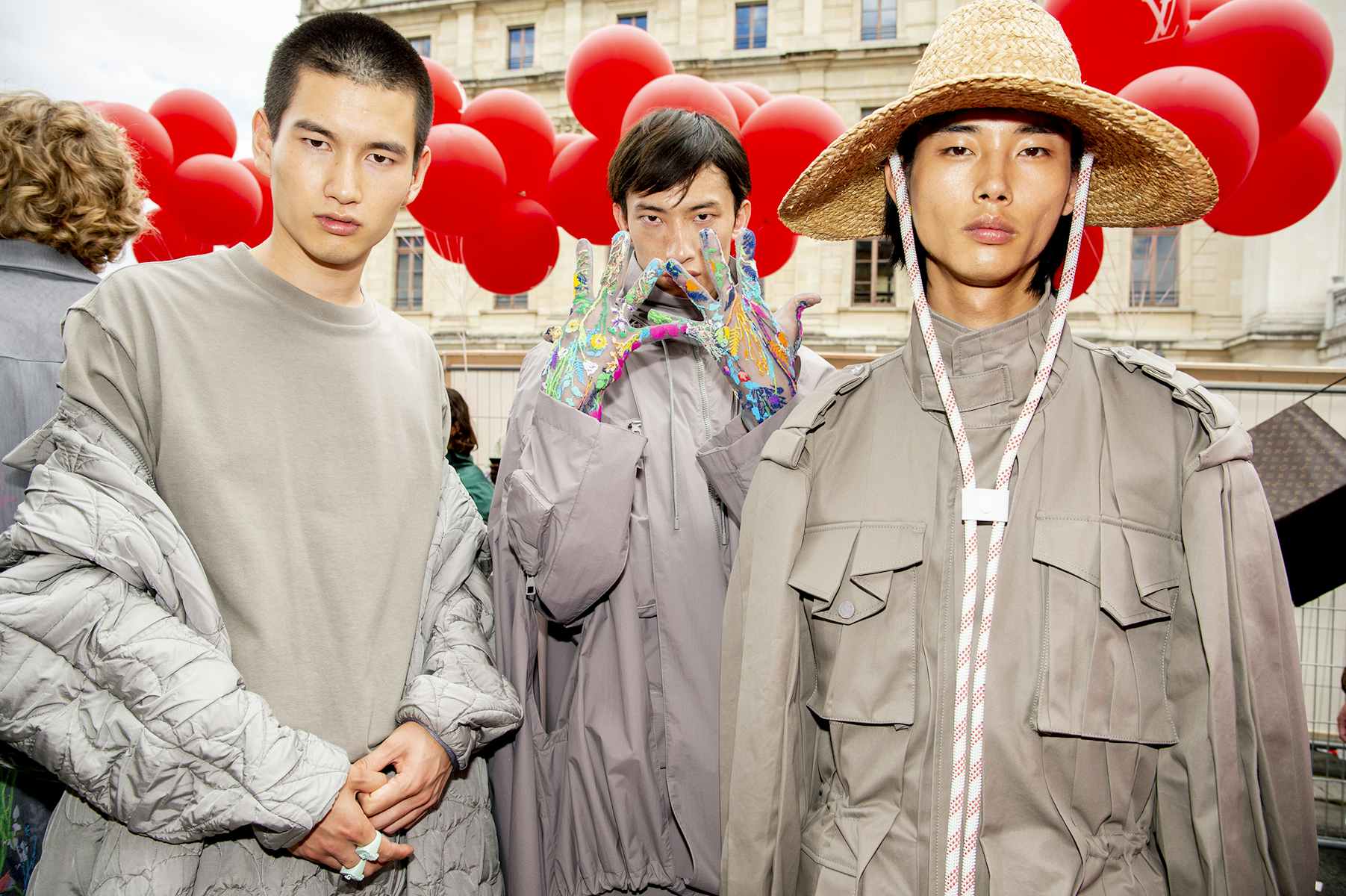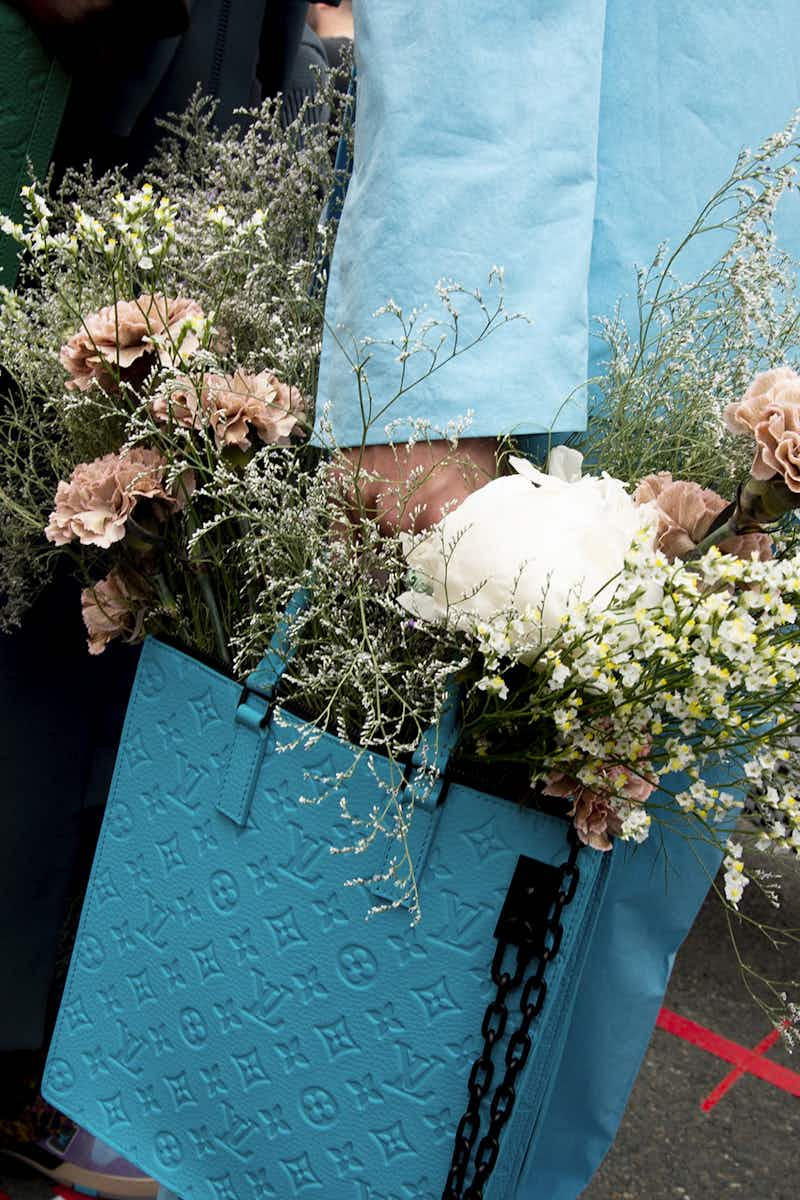 Octavian, Dev Hynes, Hector Bellerin and Lucien Clarke all walked in the show, while the likes of Frank Ocean, Gigi Hadid, Skepta, Swae Lee and Peggy Gu turned out to watch Virgil Abloh's latest collection.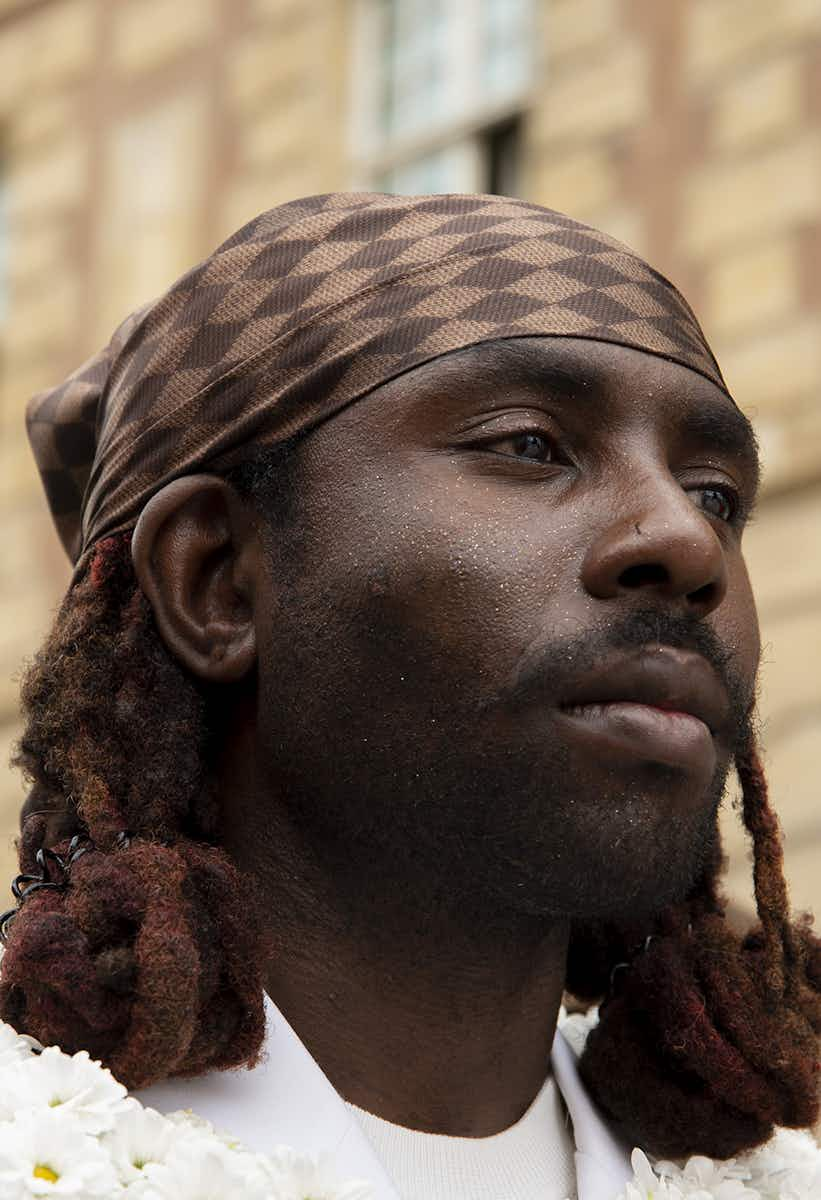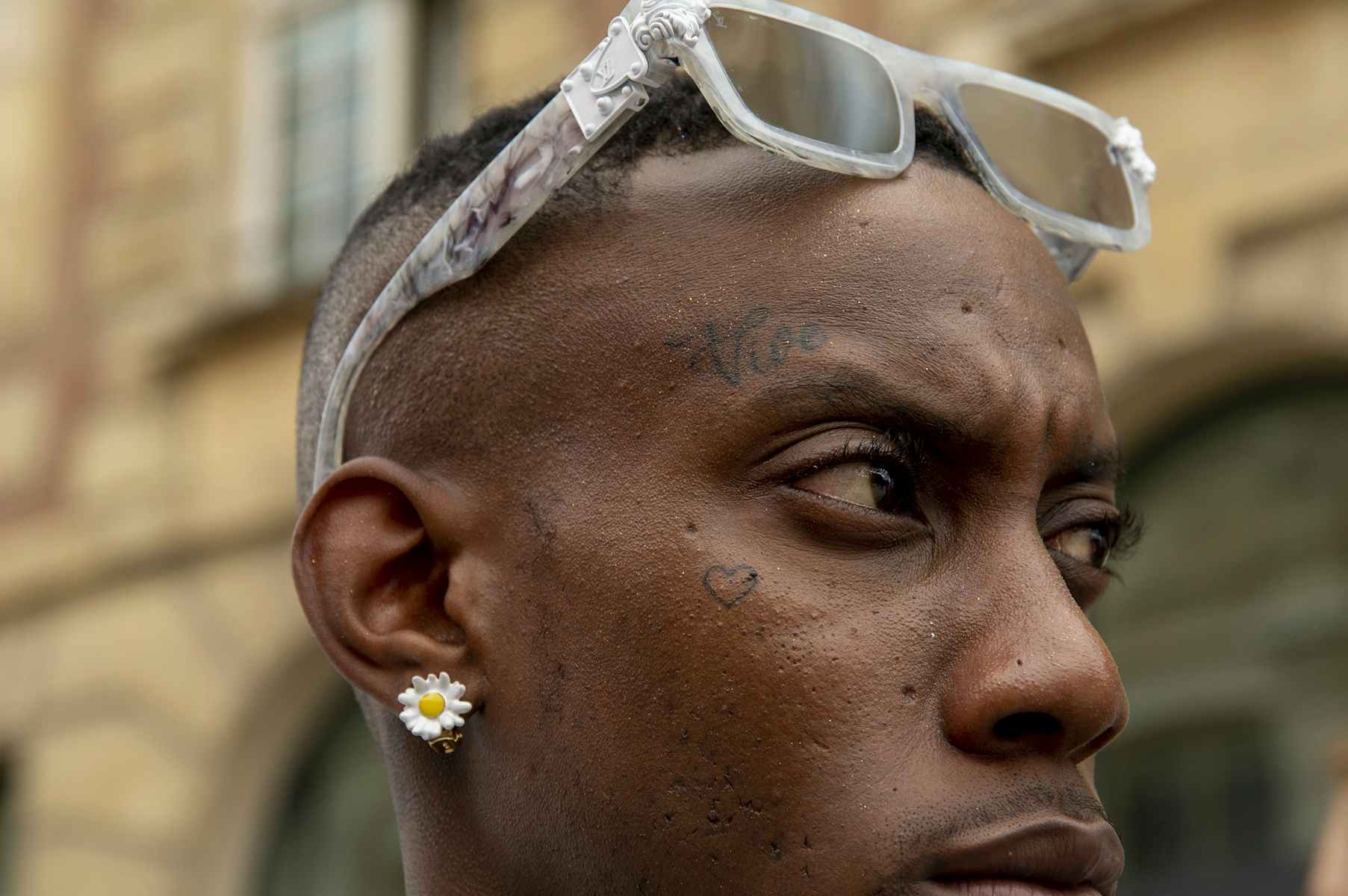 Listen now:

The sound of Louis Vuitton SS20

More like this