Every­thing going down at Paris Fash­ion Week Men's SS

20
Loca­tion: Paris's Dôme des Invalides, for the third time.

Hedi Sli­mane has teased a col­lab­o­ra­tion with David Kramer on Insta­gram. Stay tuned…
PAUL SMITH SS20
Paul Smith con­tin­ues to reign as the mas­ter of tai­lor­ing – SS20's stand-out suits came in a Bat­ten­berg cake-palette of yel­low and pink (and in leather, too).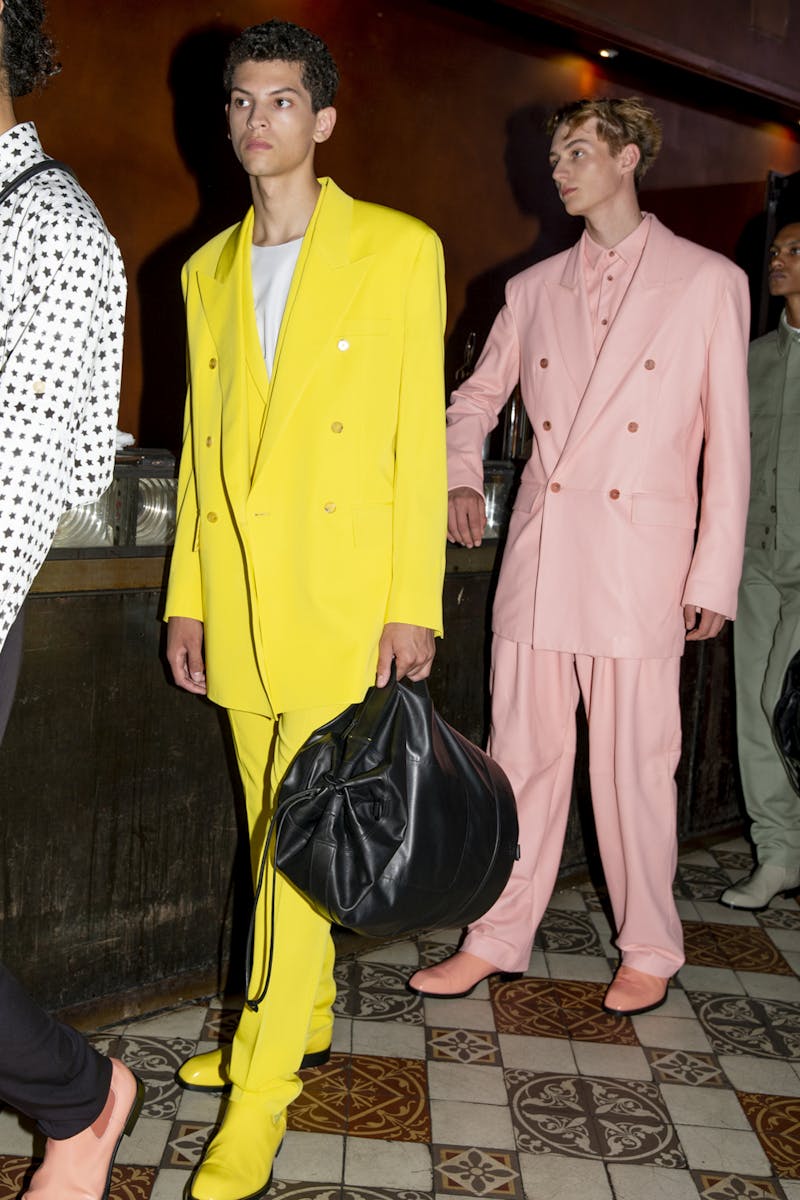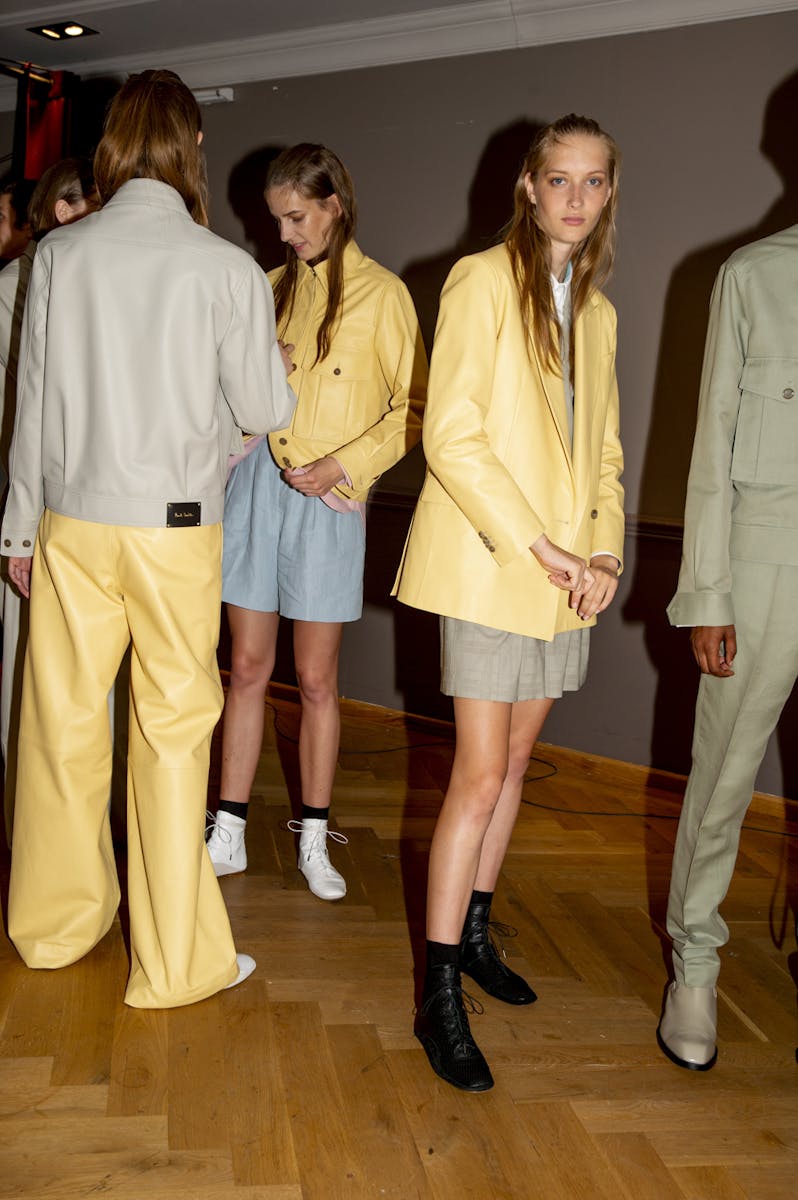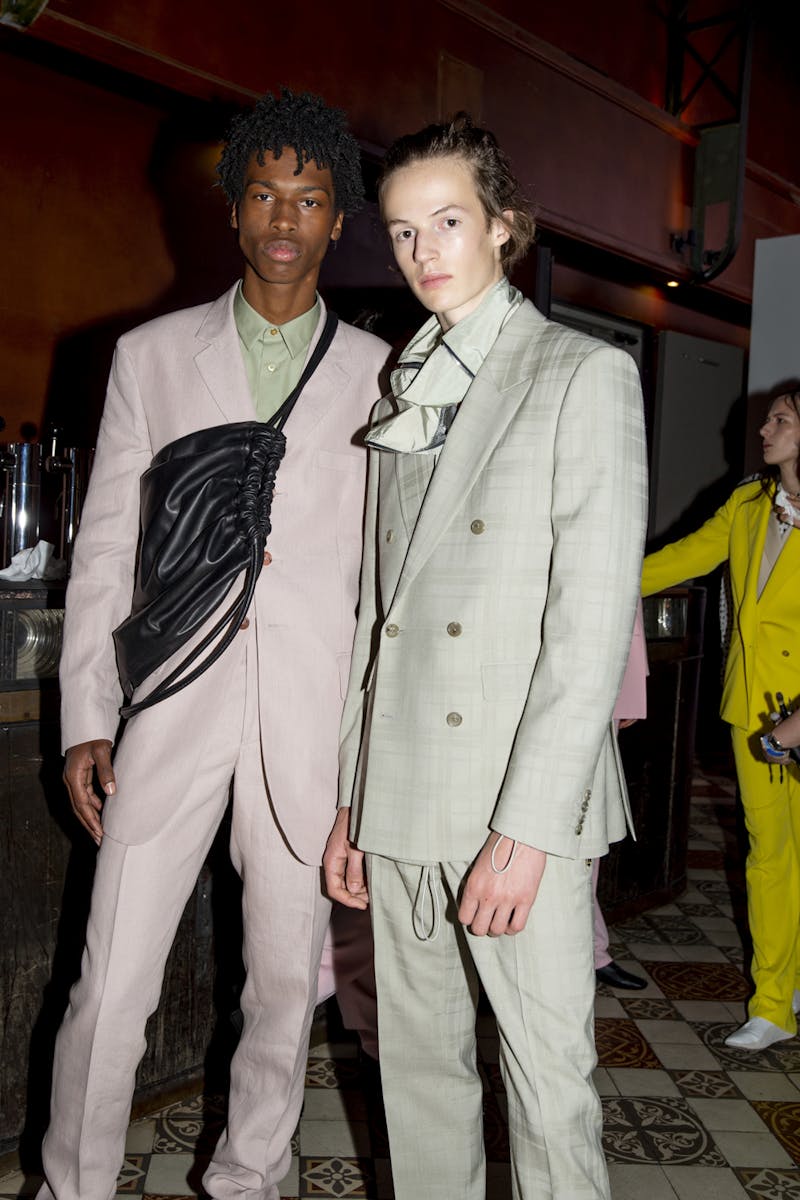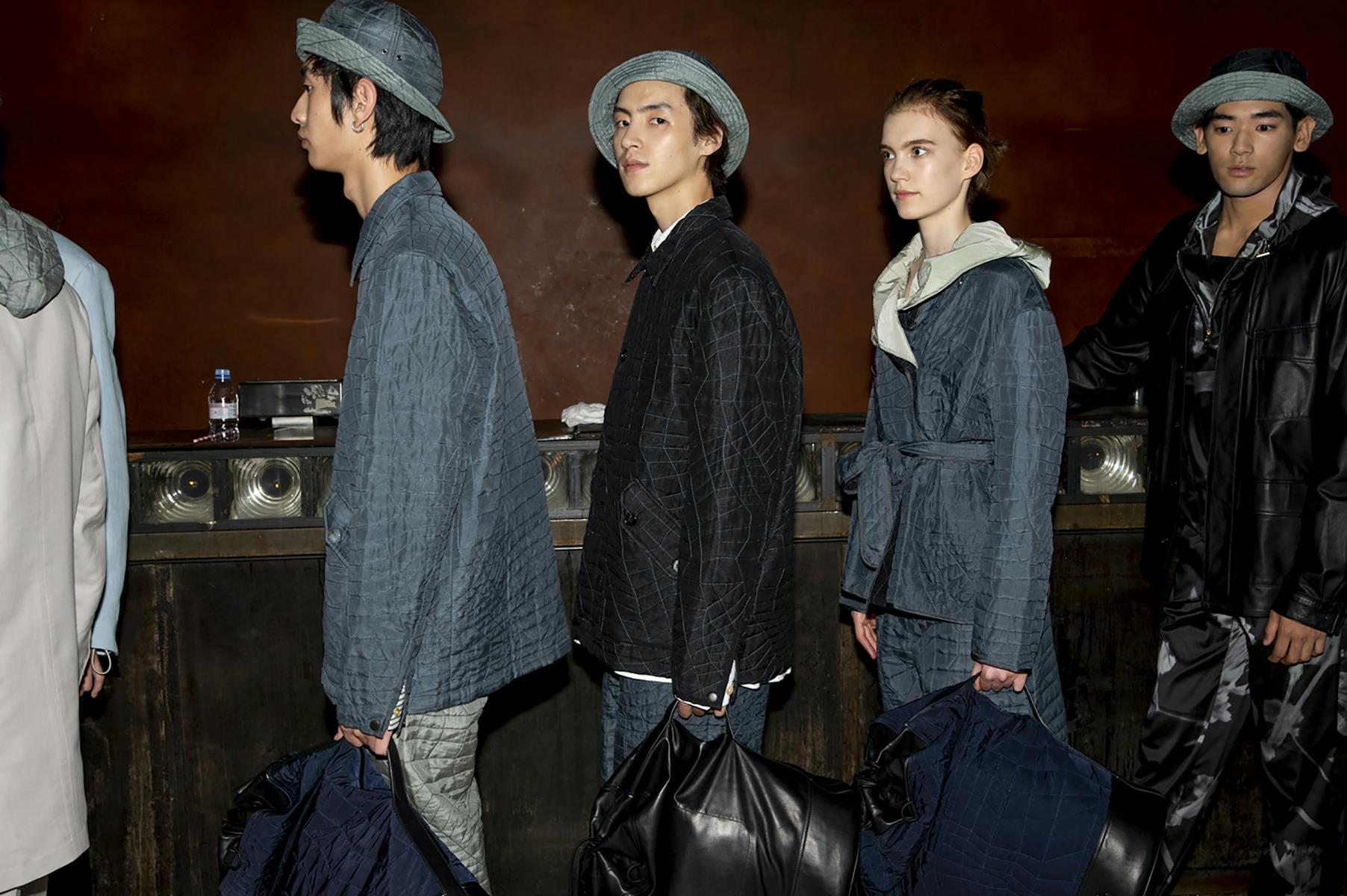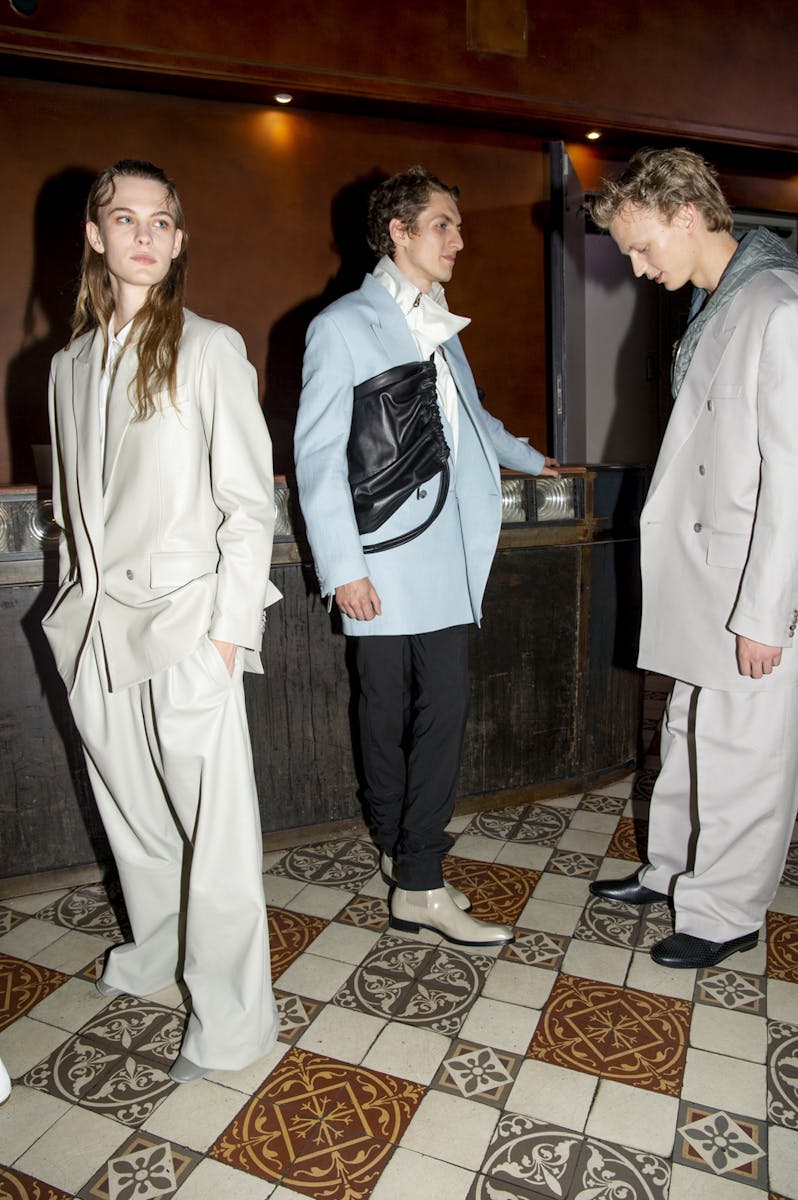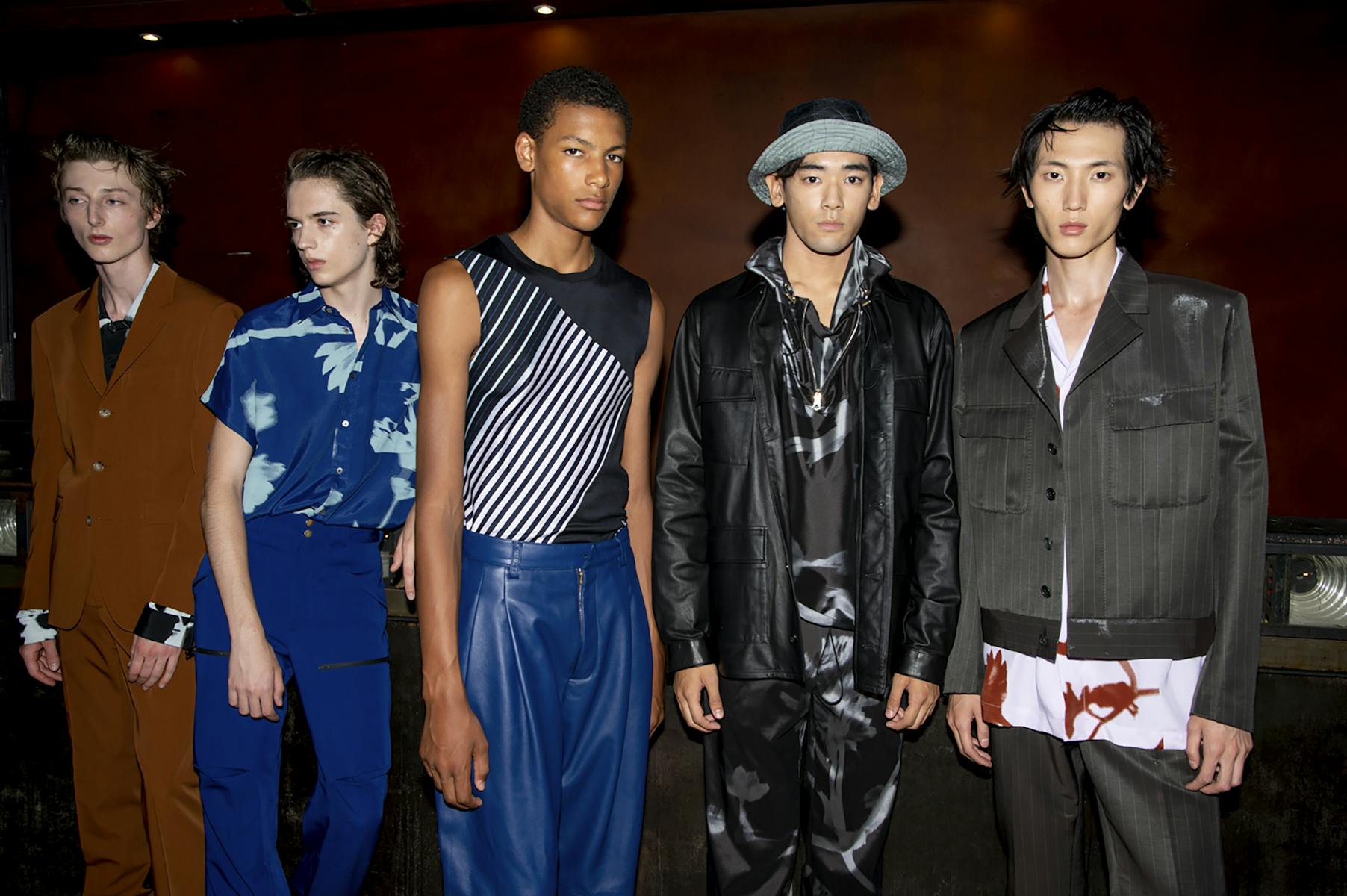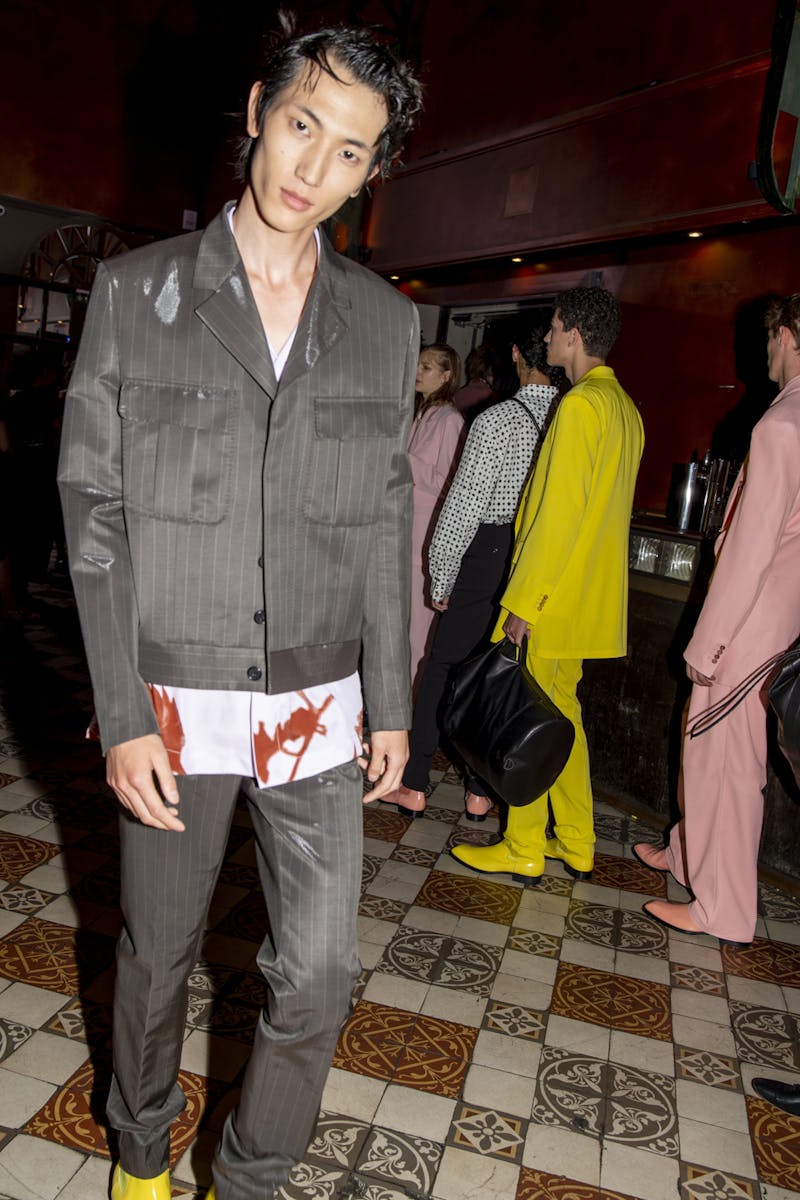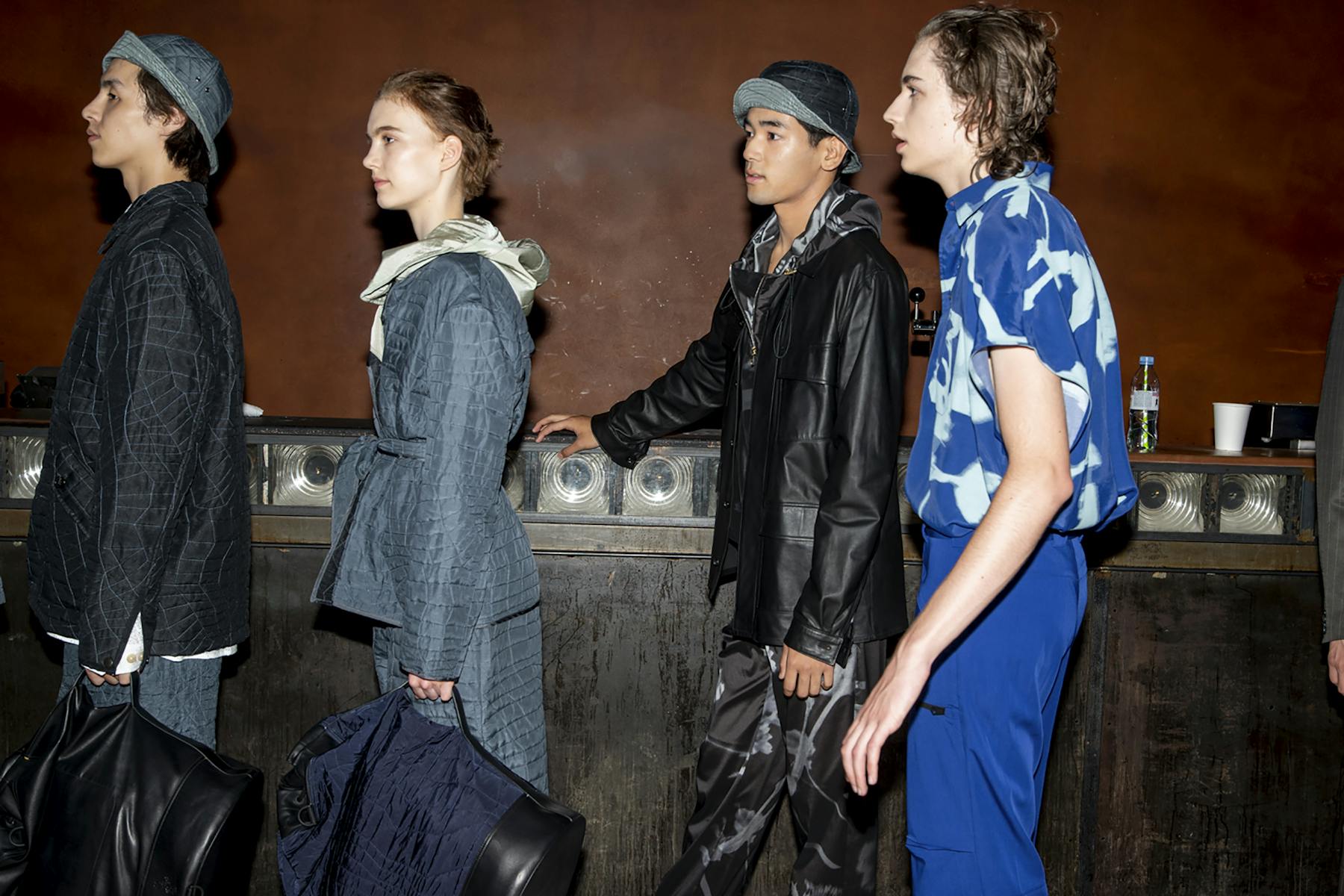 KEN­ZO SS20

Today marked Car­ol Lim and and Hum­ber­to Leon's final Ken­zo col­lec­tion after eight years at the helm of the house. There was only one way to go, and that's with a bang. The show took place in Paris's AccorHo­tels Are­na in front of an audi­ence of 6000 peo­ple (includ­ing over 4000 mem­bers of the pub­lic whom Lim and Leon has invit­ed to apply for tick­ets to the show ear­li­er this month).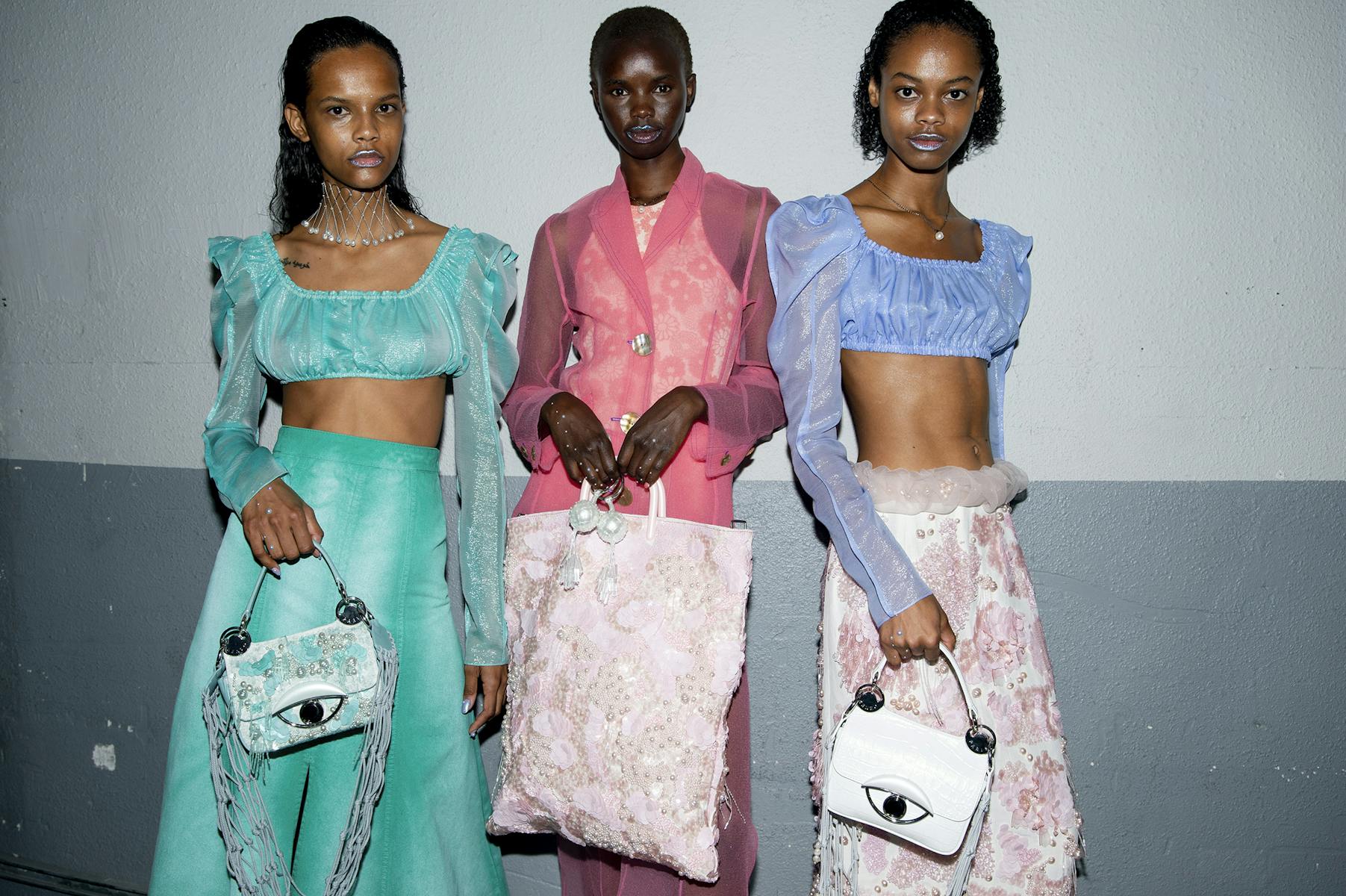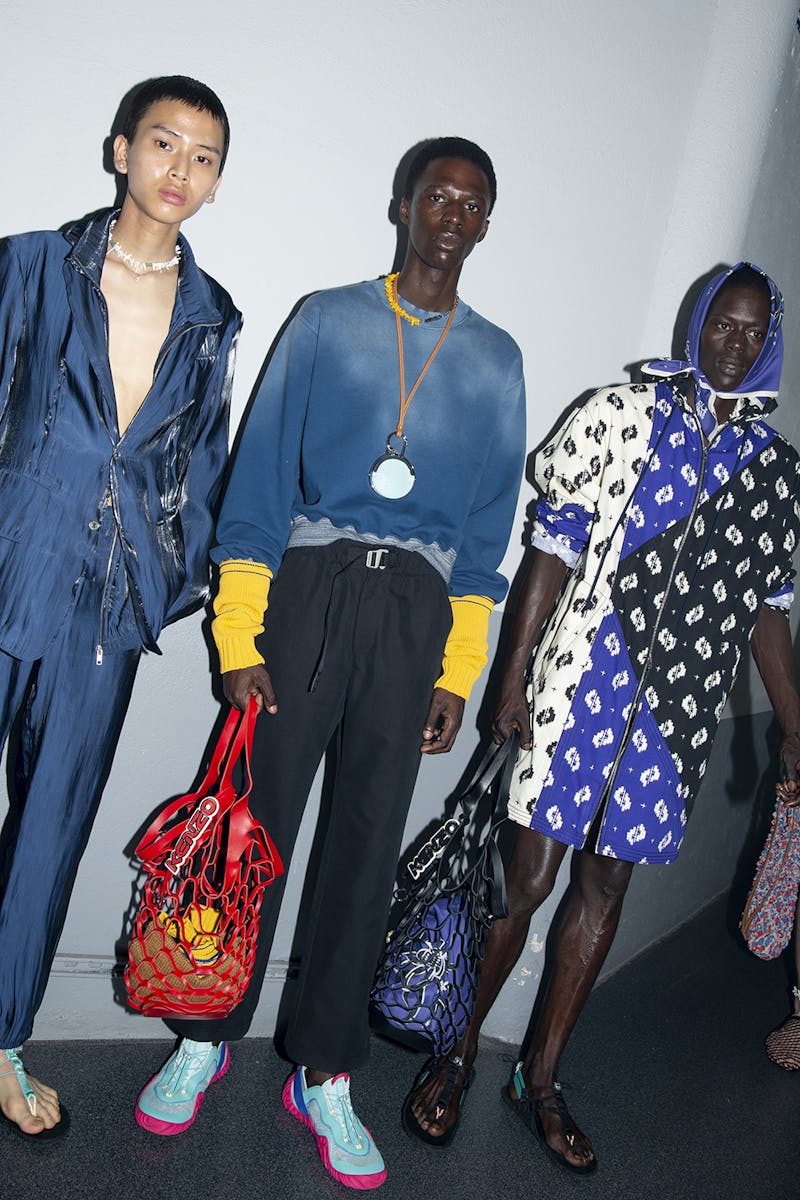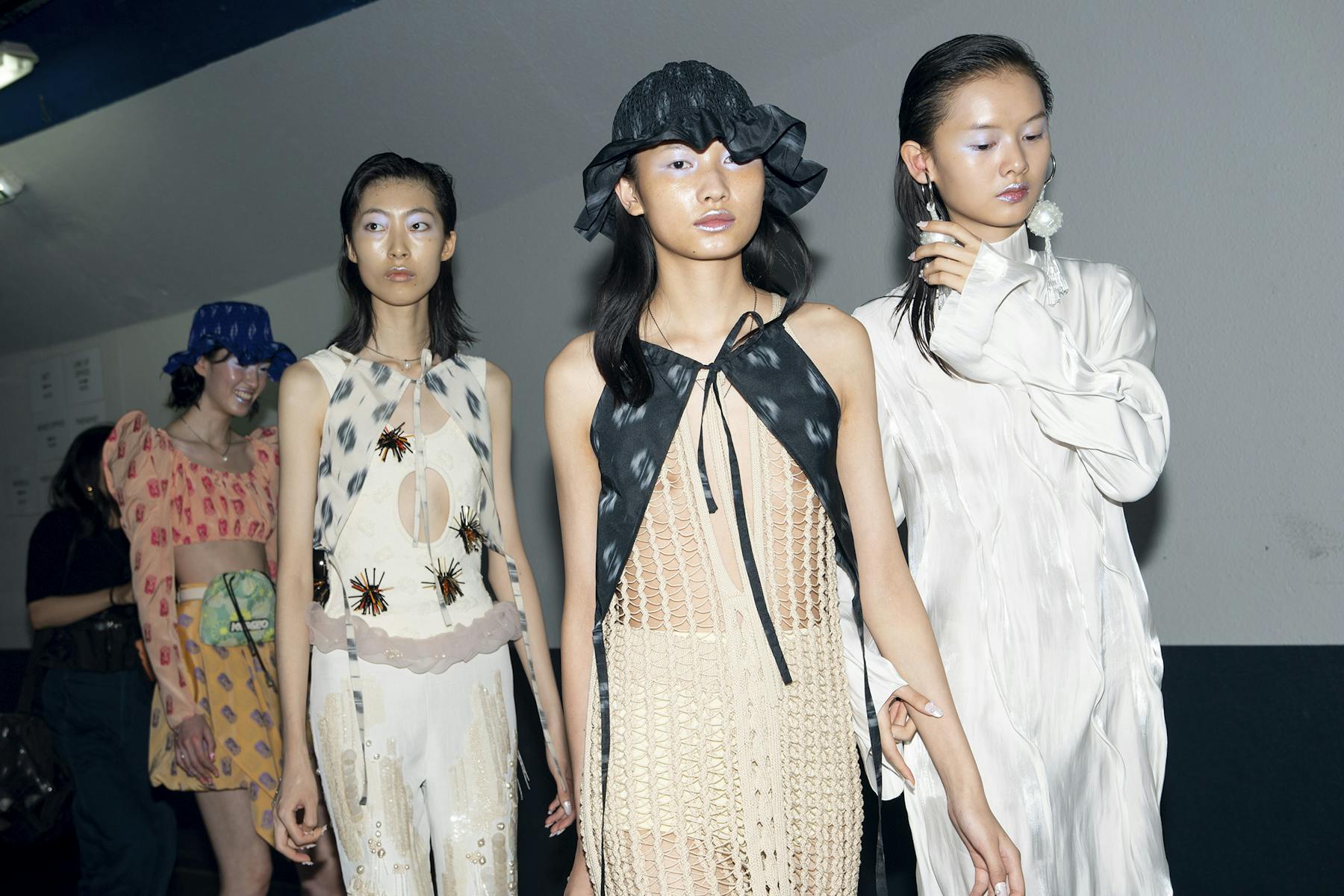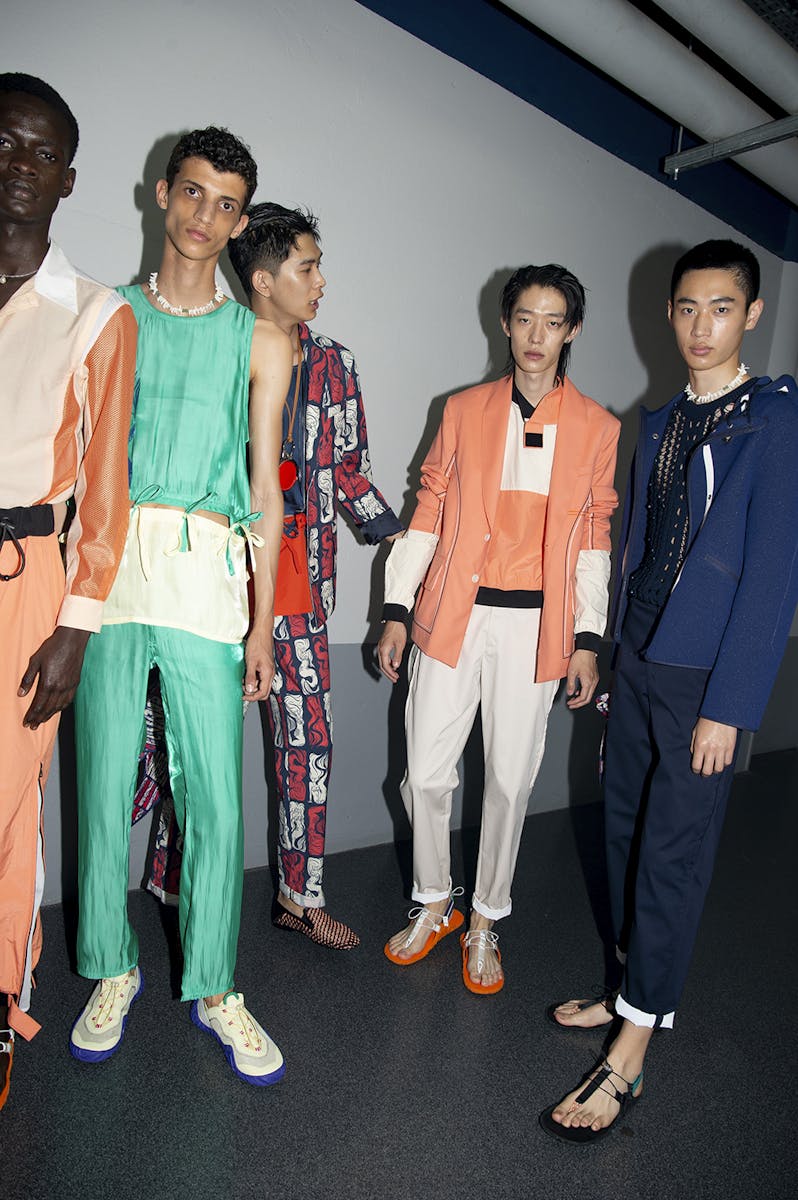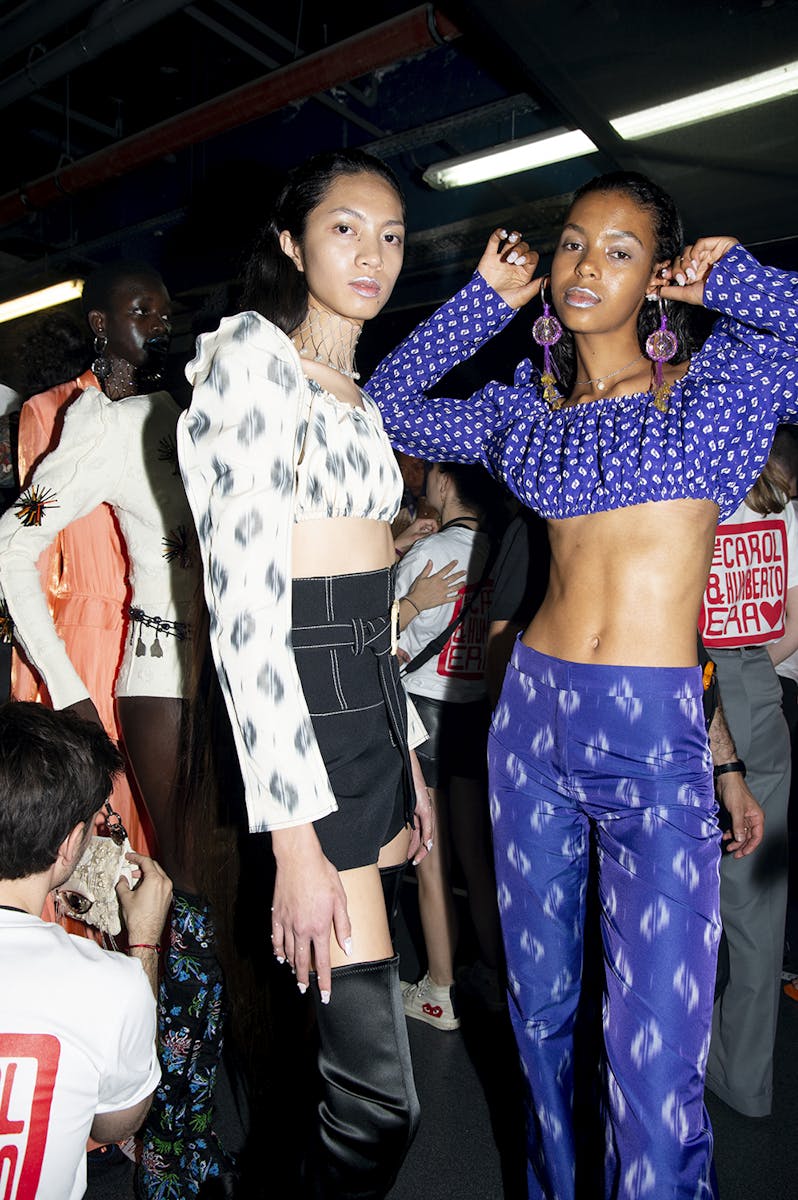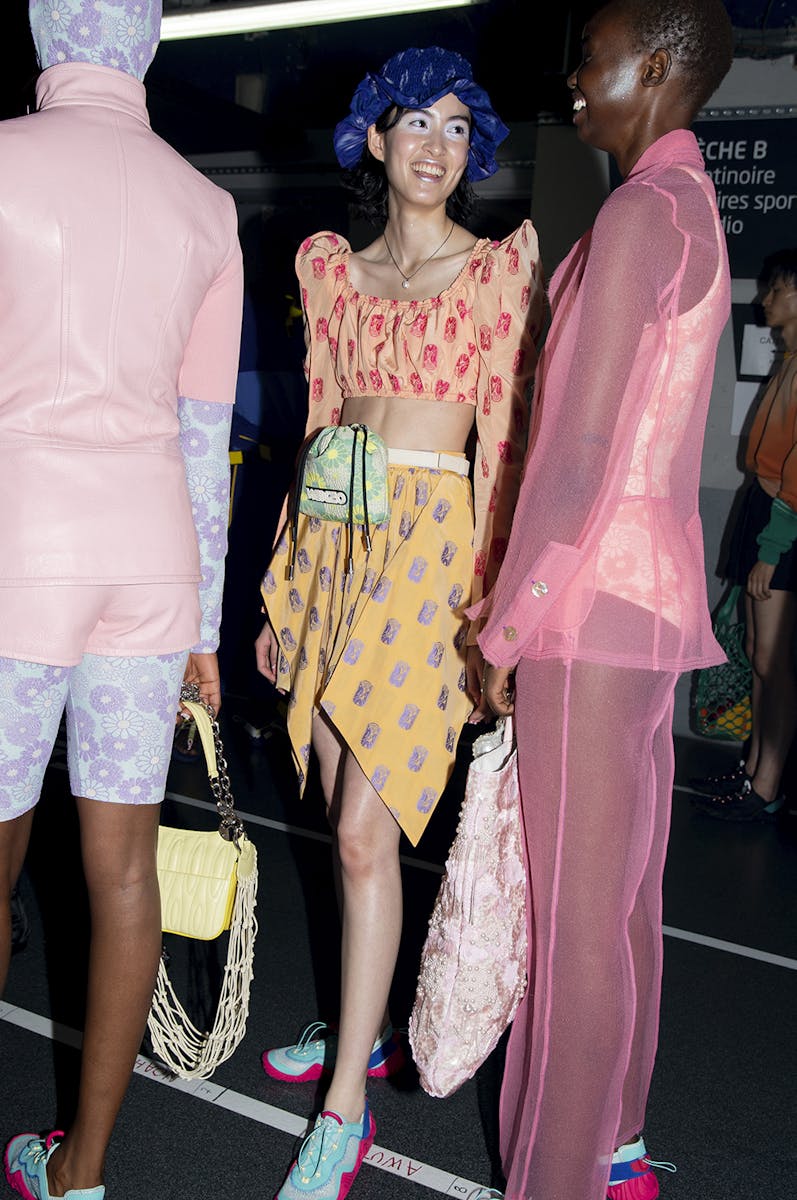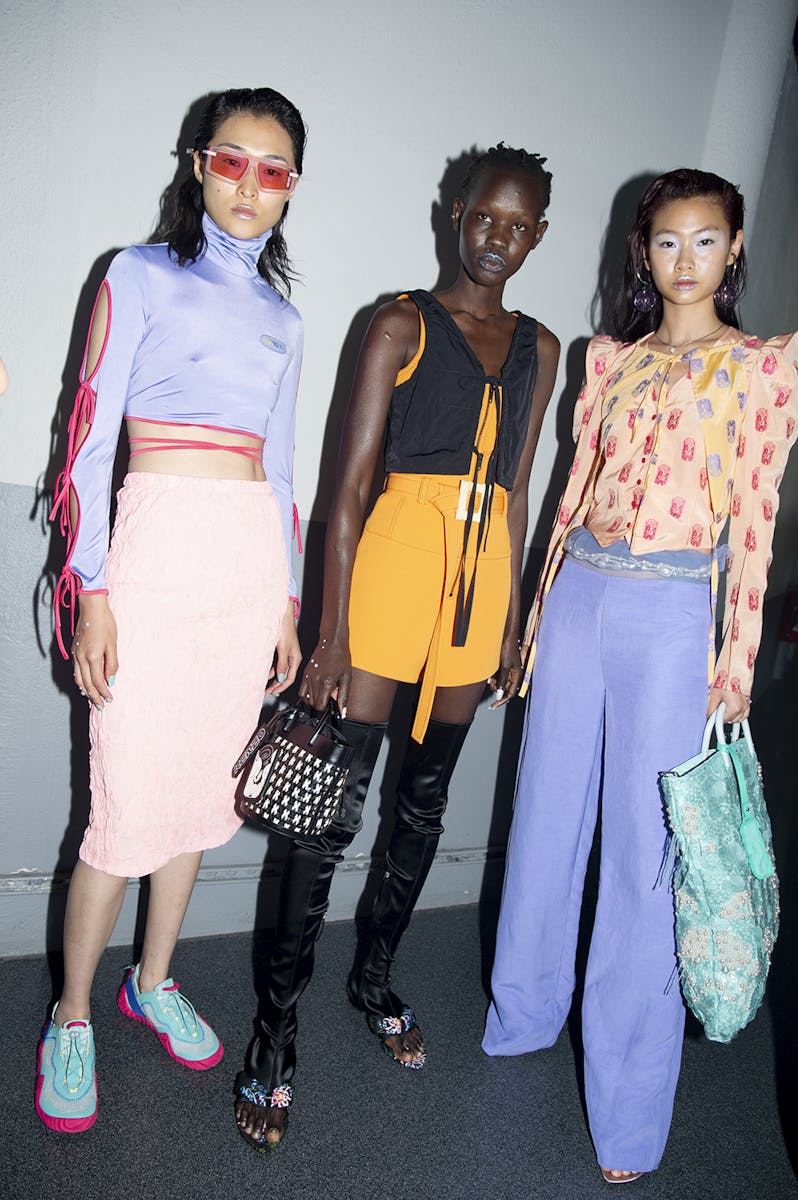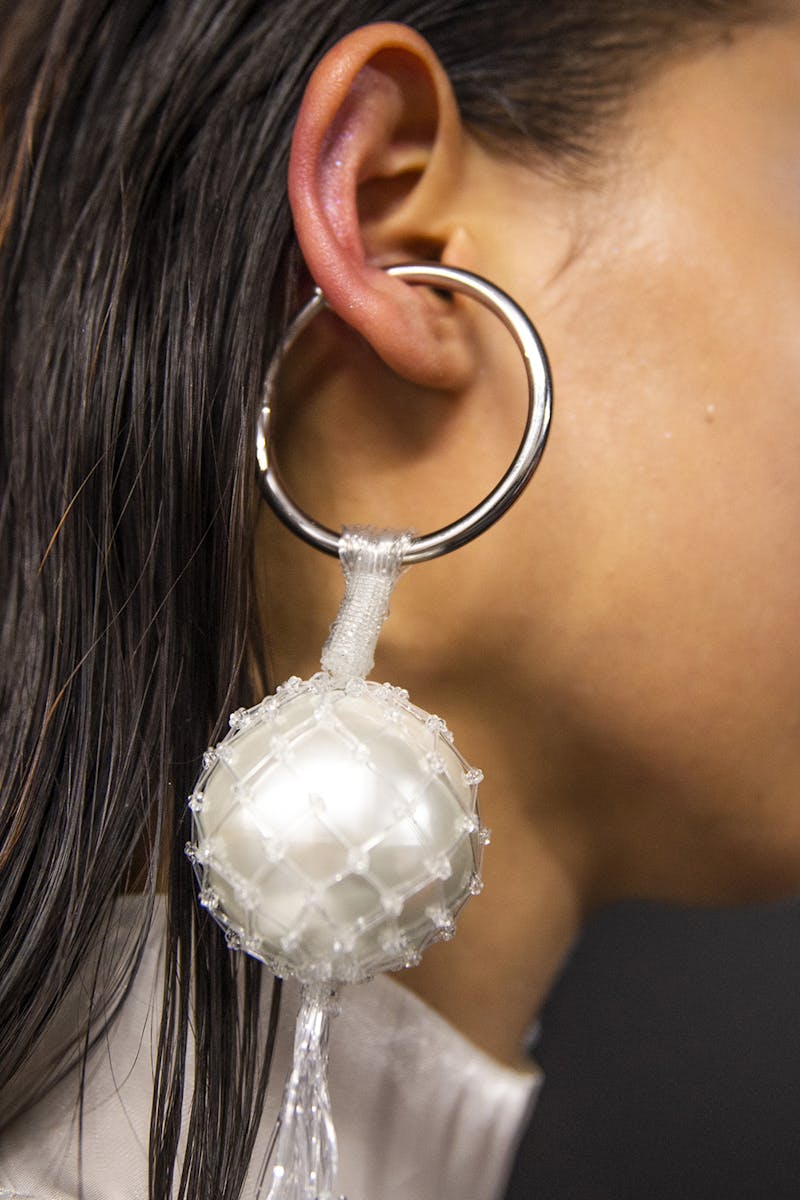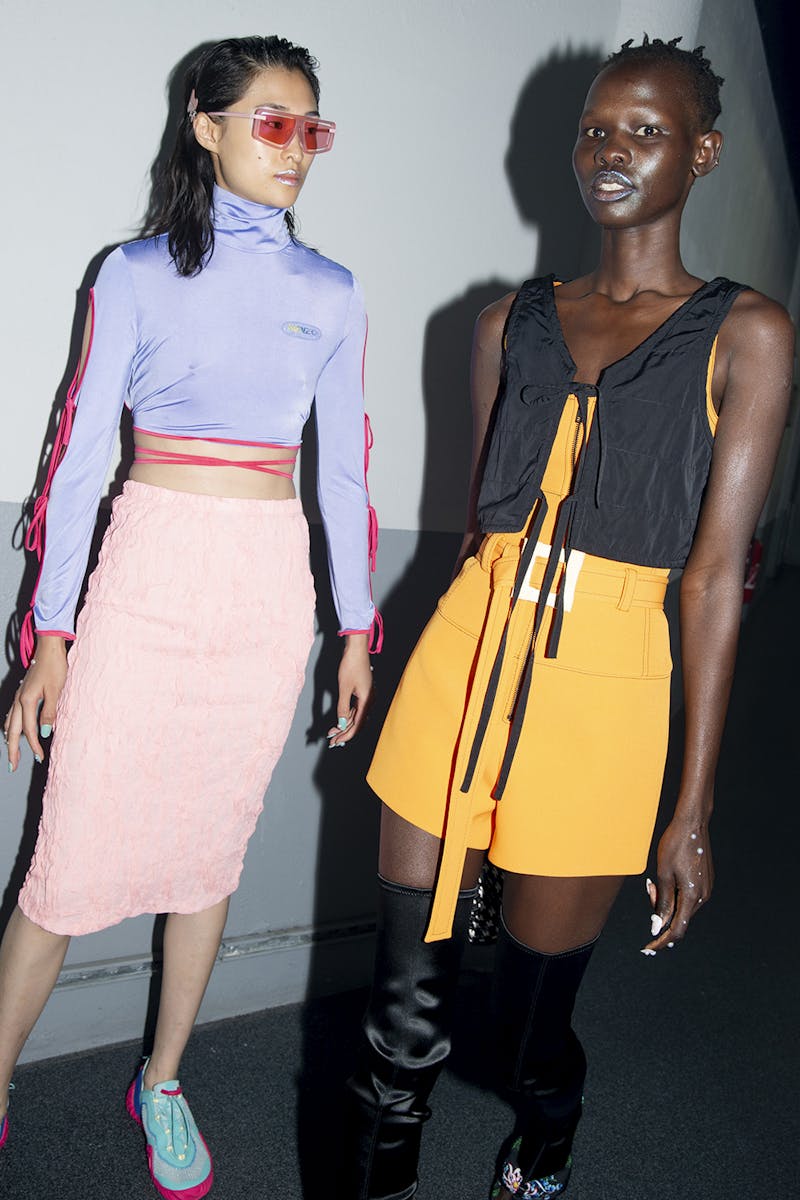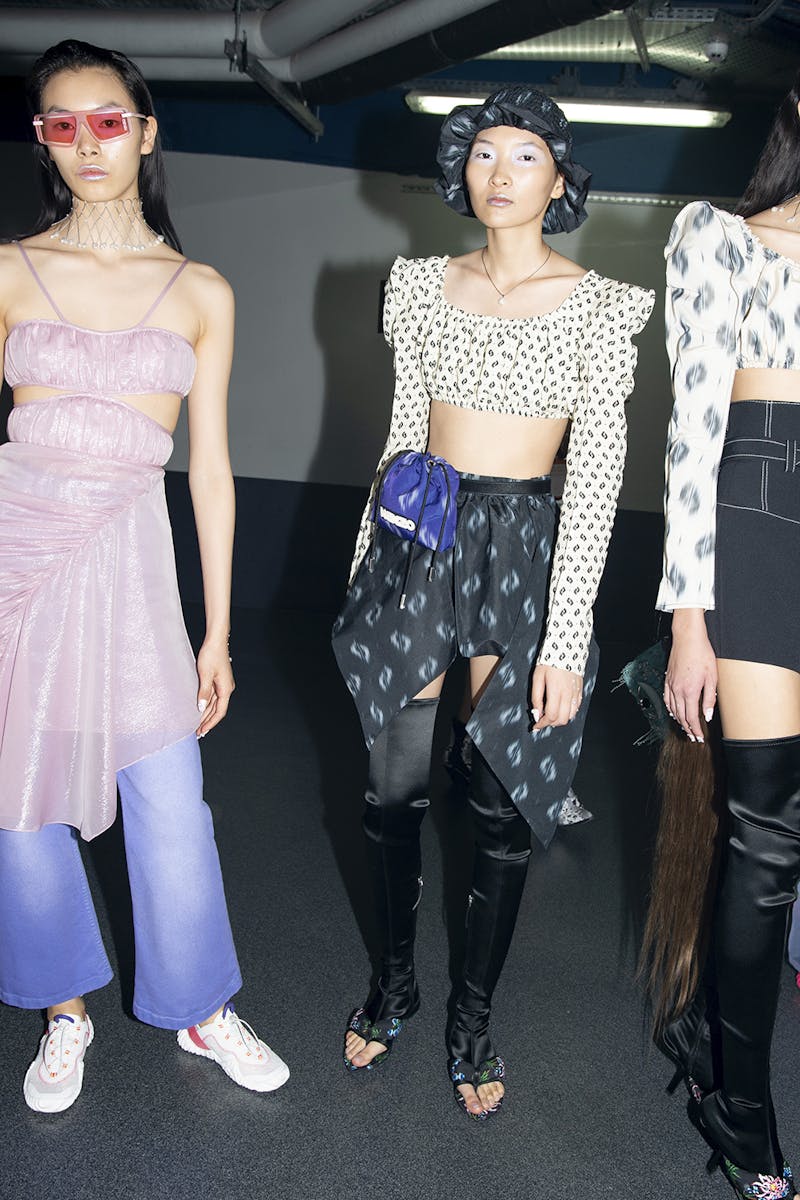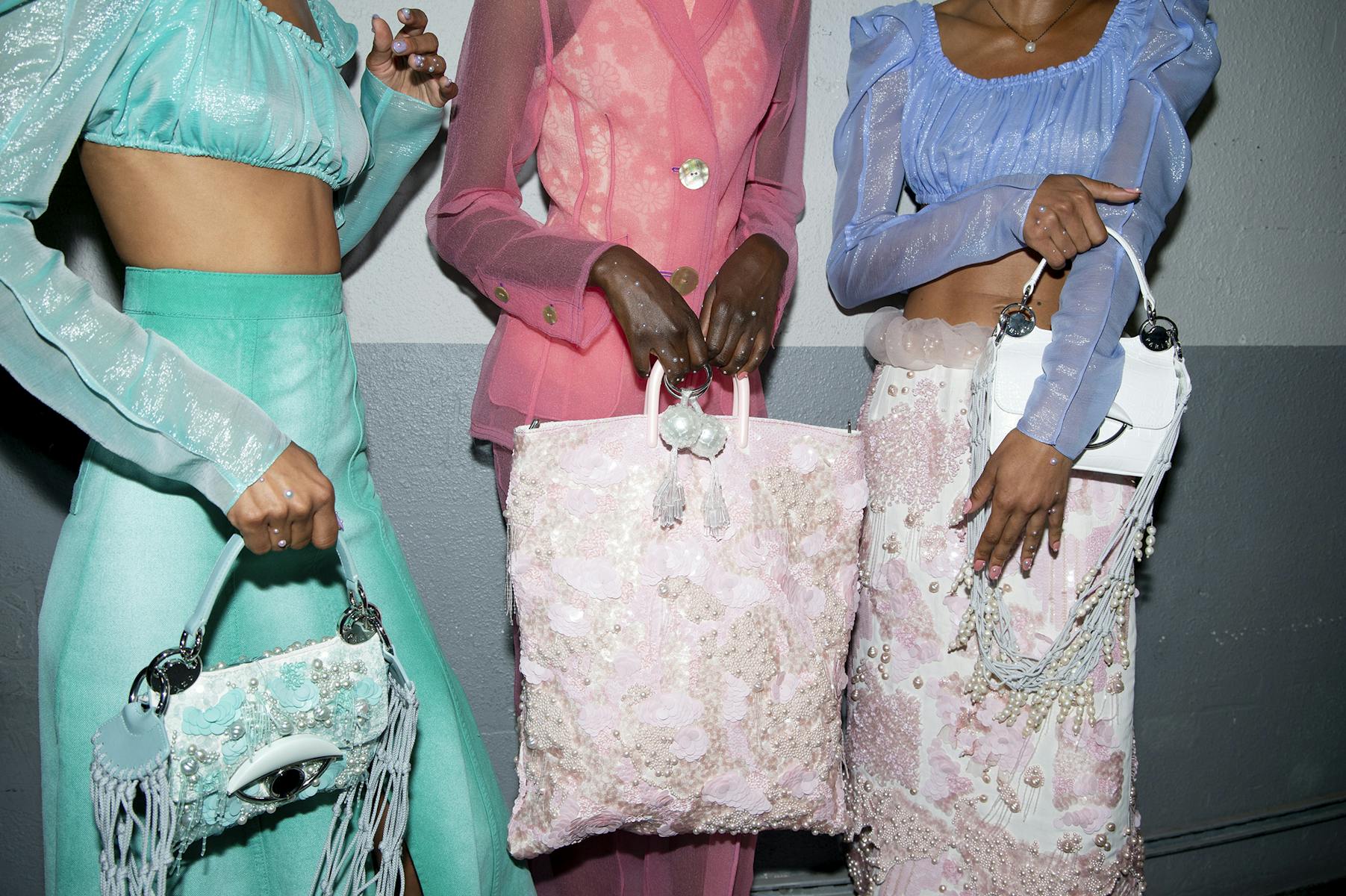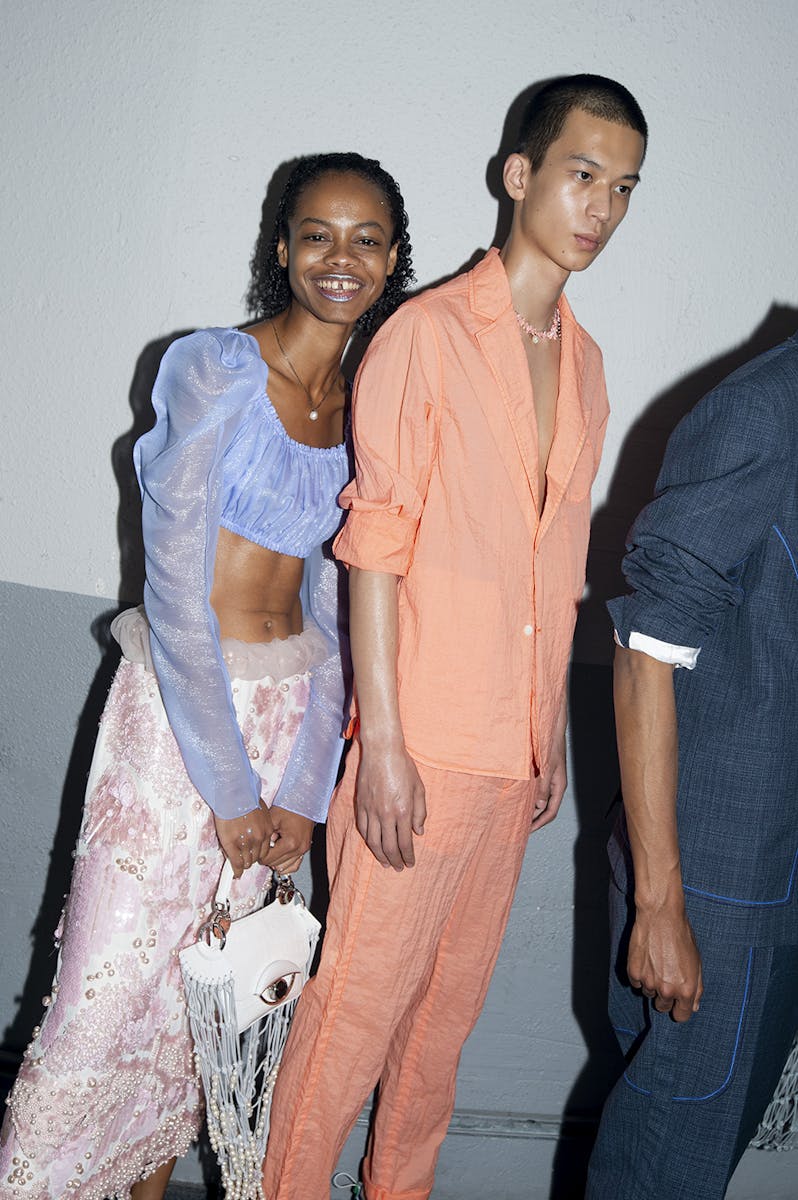 WHAT DID IT SOUND LIKE?
Solange!! The singer made a sur­prise appear­ance, per­form­ing I'm A Wit­ness live with her band who she con­duct­ed on the run­way dur­ing the wom­enswear sec­tion of the show.

Listen now:

Solange performing live at Kenzo SS20.
OF NOTE:
Two dance troupes pro­ceed­ed down each end of the run­way in slow-mo (to the dra­mat­ic sound of gongs and fan­fares) wear­ing super­size zori plat­forms that allowed for ethe­re­al movement.

WHAT WERE PEO­PLE SAY­ING ABOUT IT?
Selah Mar­ley (who attend­ed the show) weighs in:
WE ASKED HER A FEW MORE QUES­TIONS TOO…
LAN­VIN SS20
Loca­tion: the swim­ming pool at Espace Sportif Pailleron. What bet­ter loca­tion to show in in 28°C heat?


Listen now:

The sound of Lanvin SS20
HER­MES SS20
Feath­er-weight lay­ers, del­i­cate knits, suede out­er­wear and can­dy coloured pants – Véronique Nichanian's SS20 Her­mès col­lec­tion is designed for a man who likes to travel.

Listen now:

The sound of Hermès SS20
SIES MAR­JAN SS20
Sander Lak's debut menswear col­lec­tion (shown at Opera Bastille look­ing out onto the Parisian sky­line) is a les­son in low-key lux­u­ry. Think min­i­mal­ist sil­hou­ettes and nude tones met by max-vol­ume colours and a recur­ring zebra print.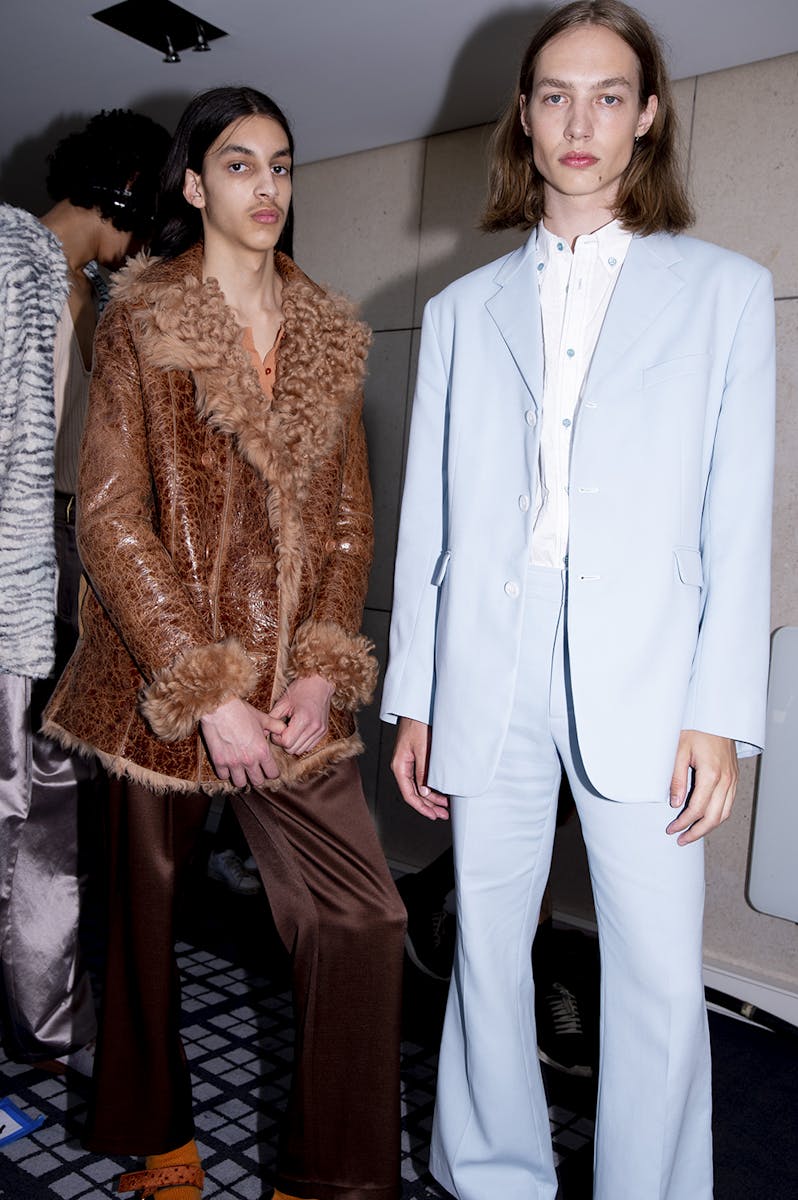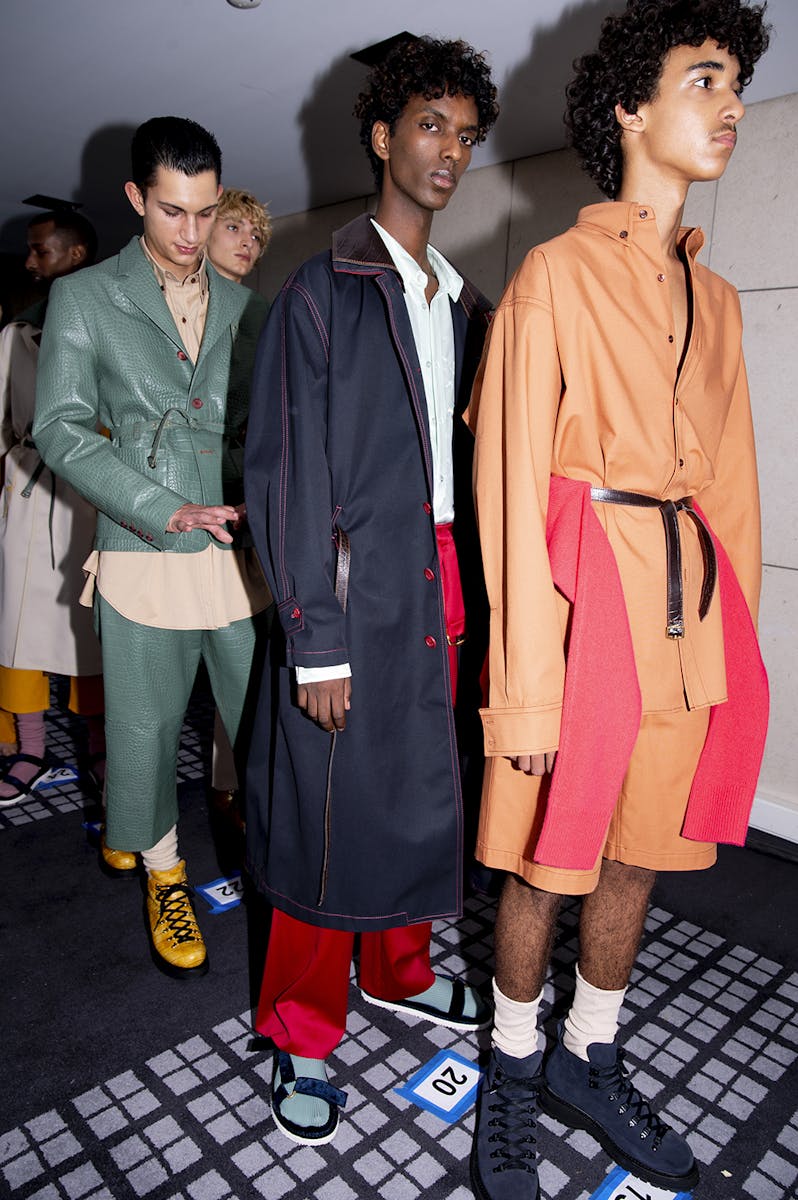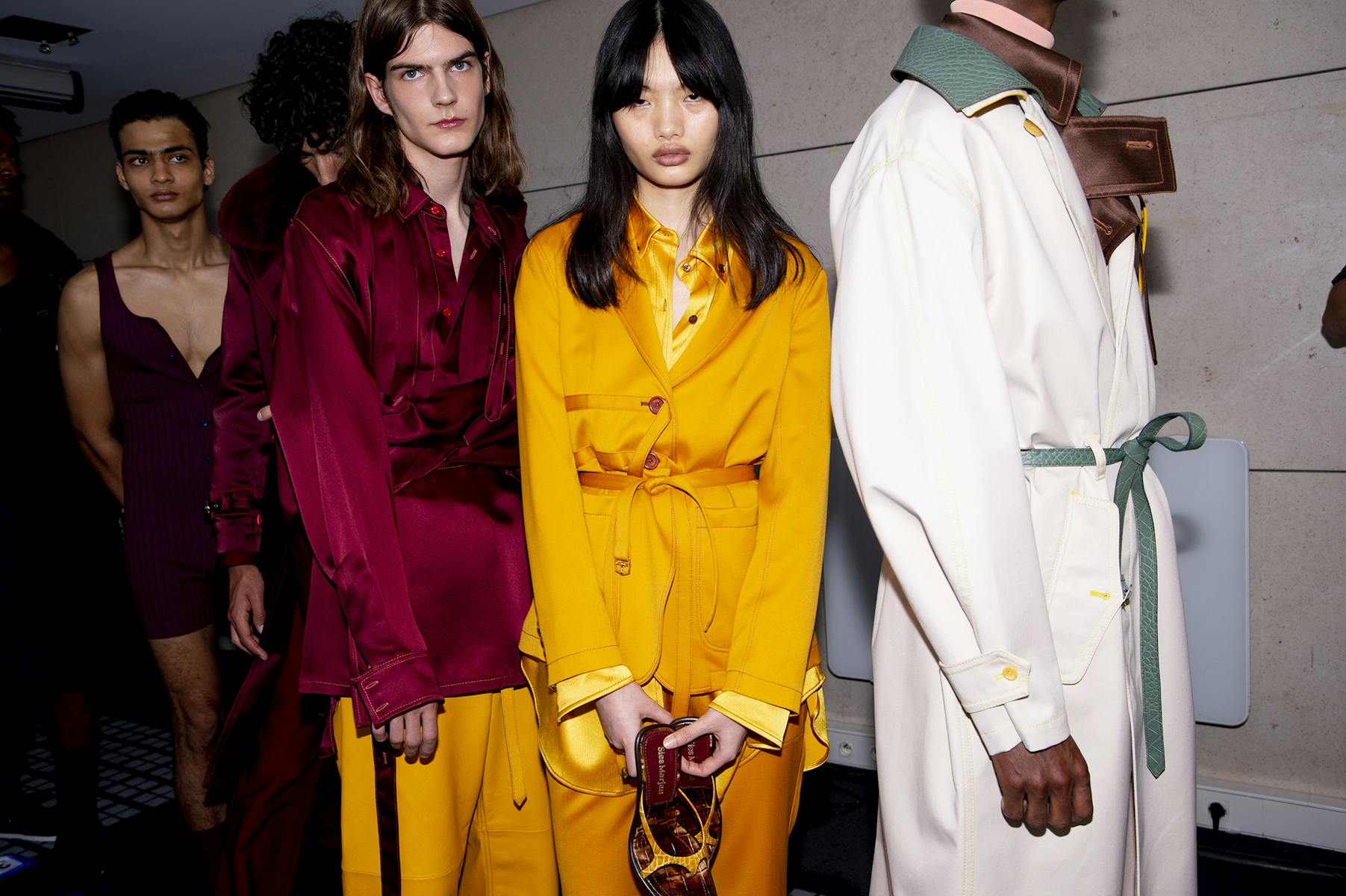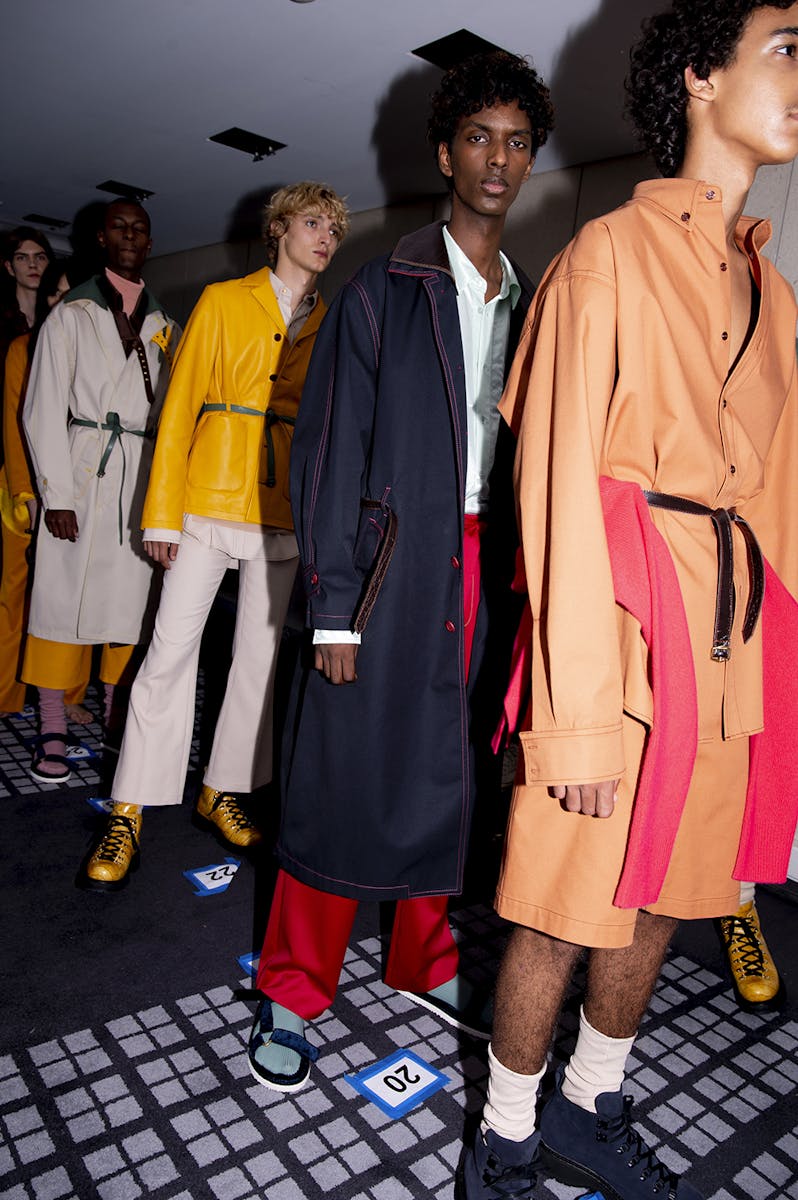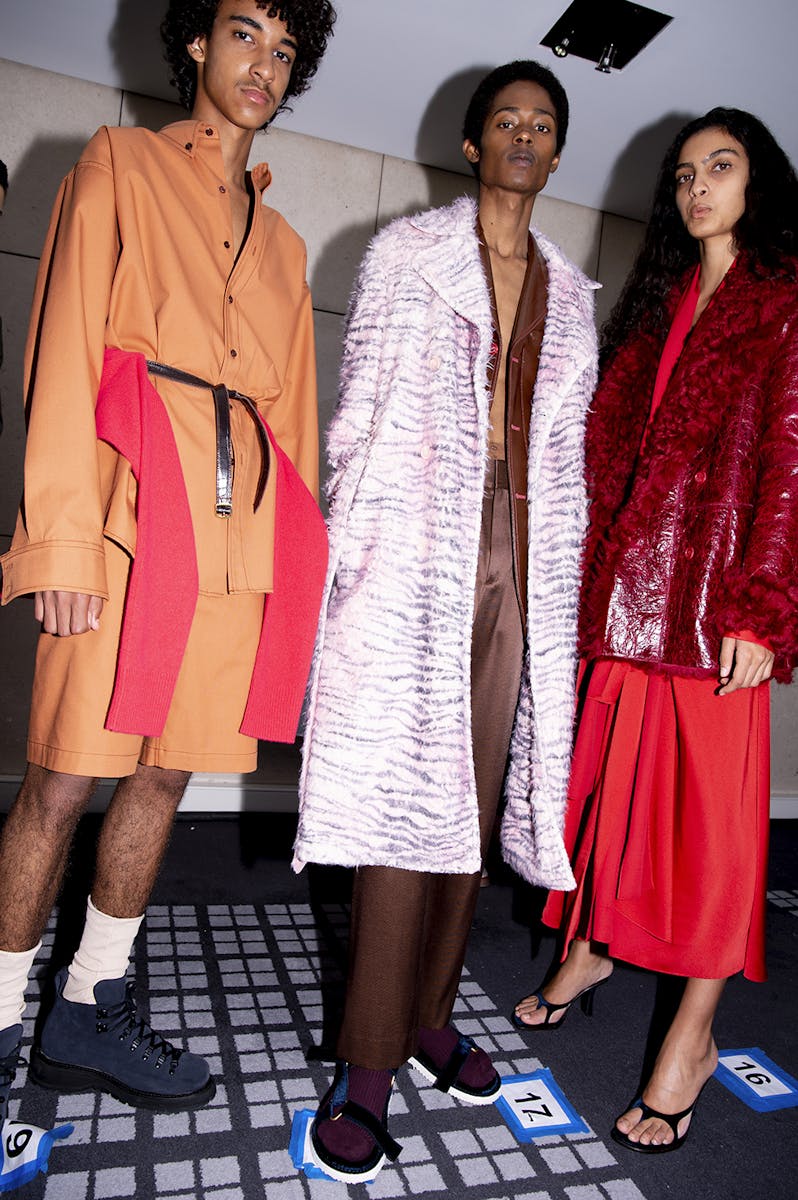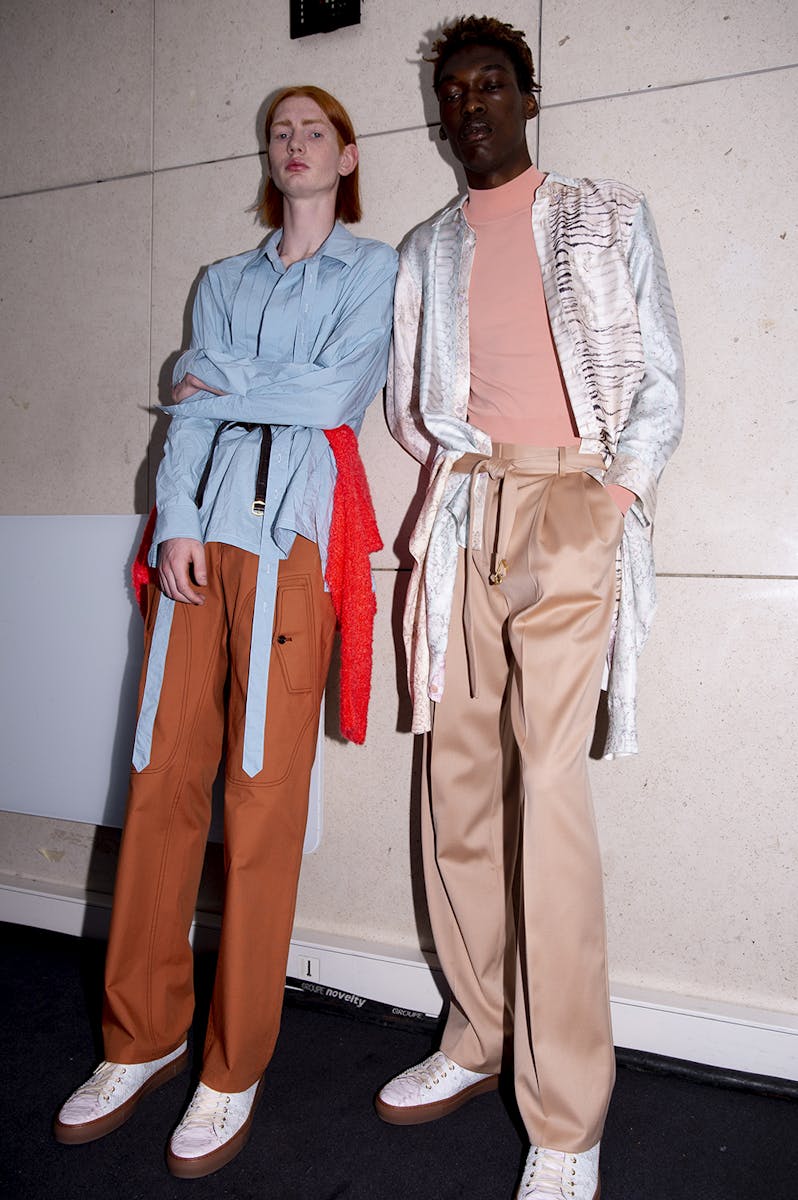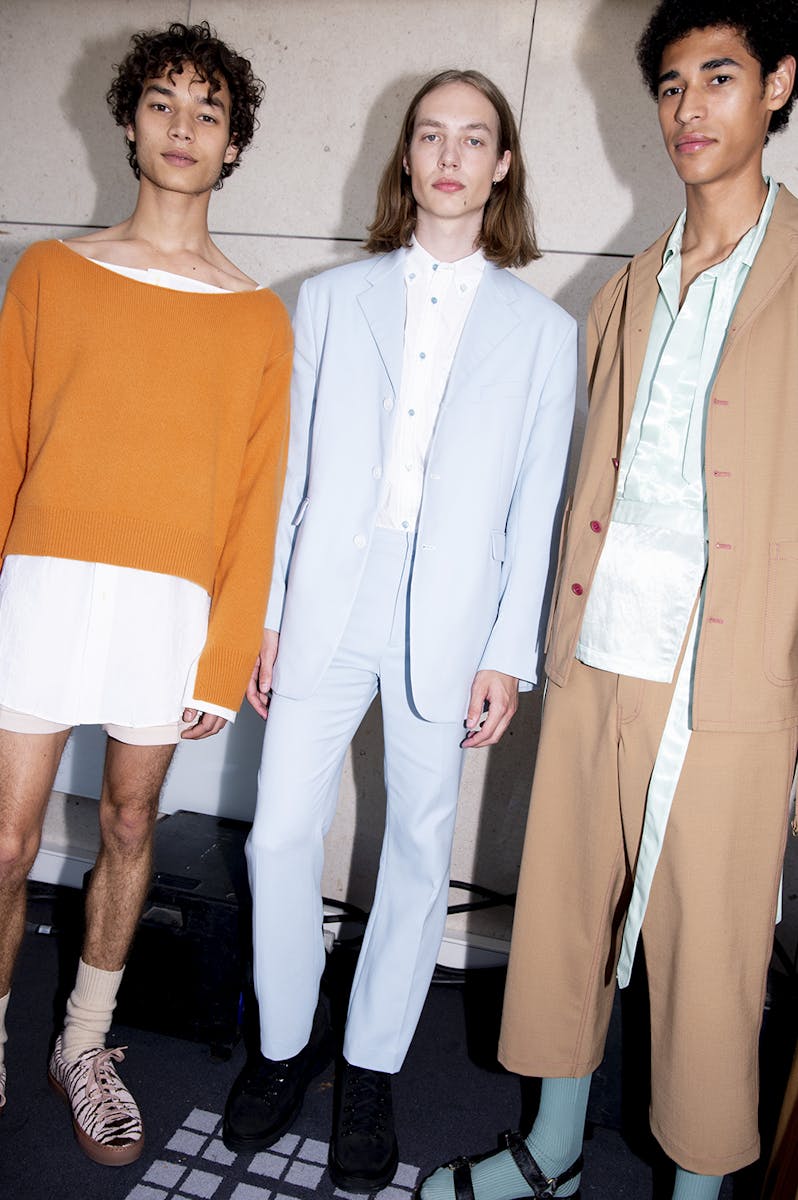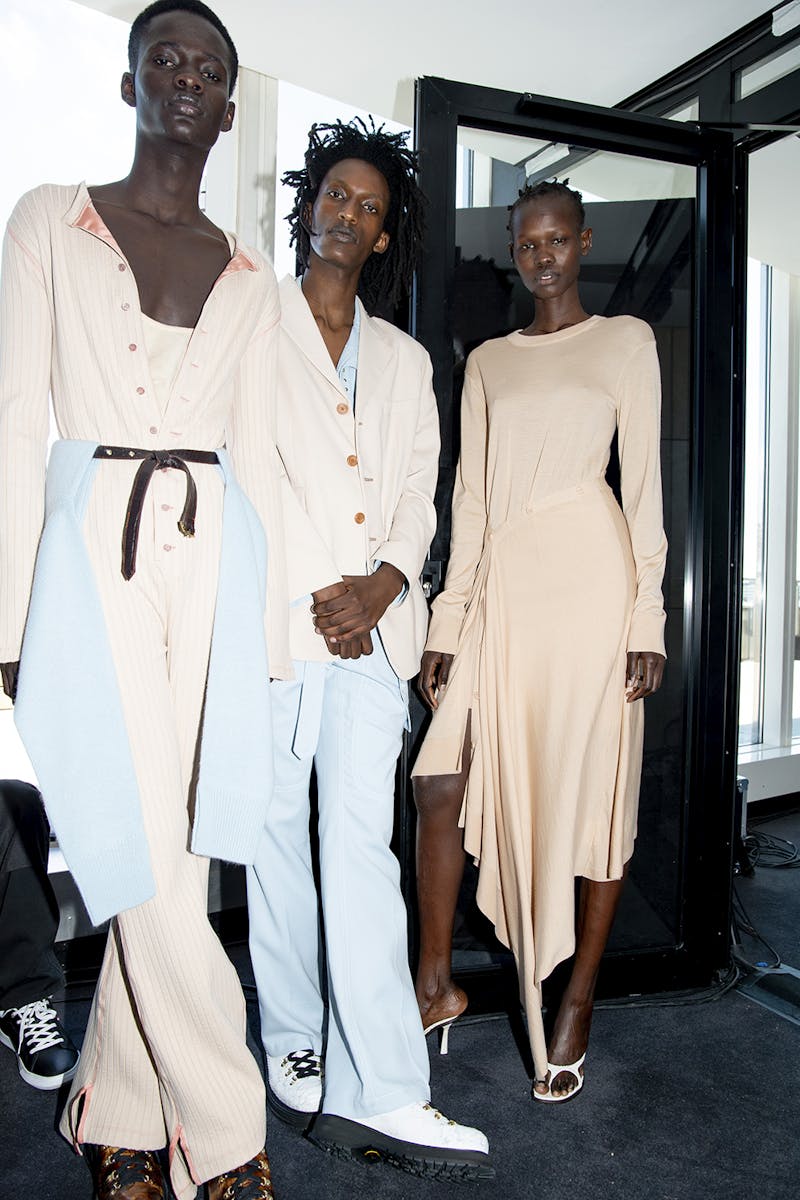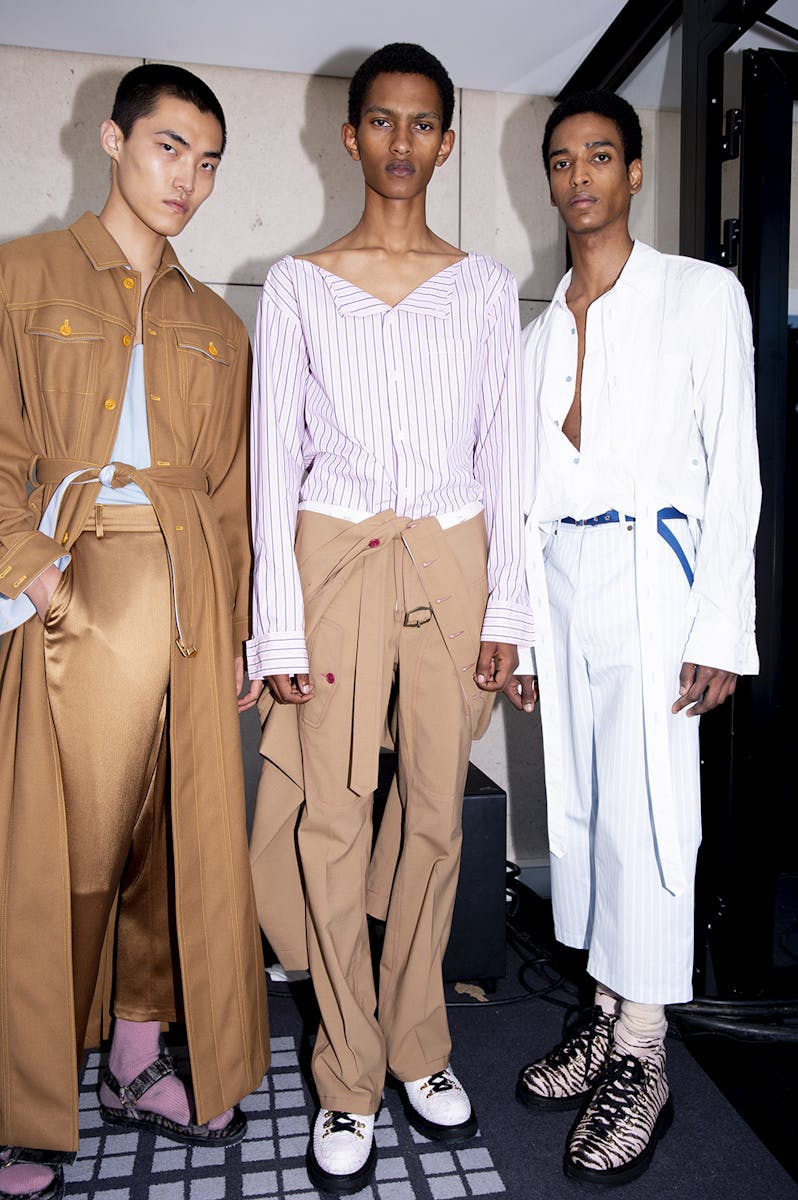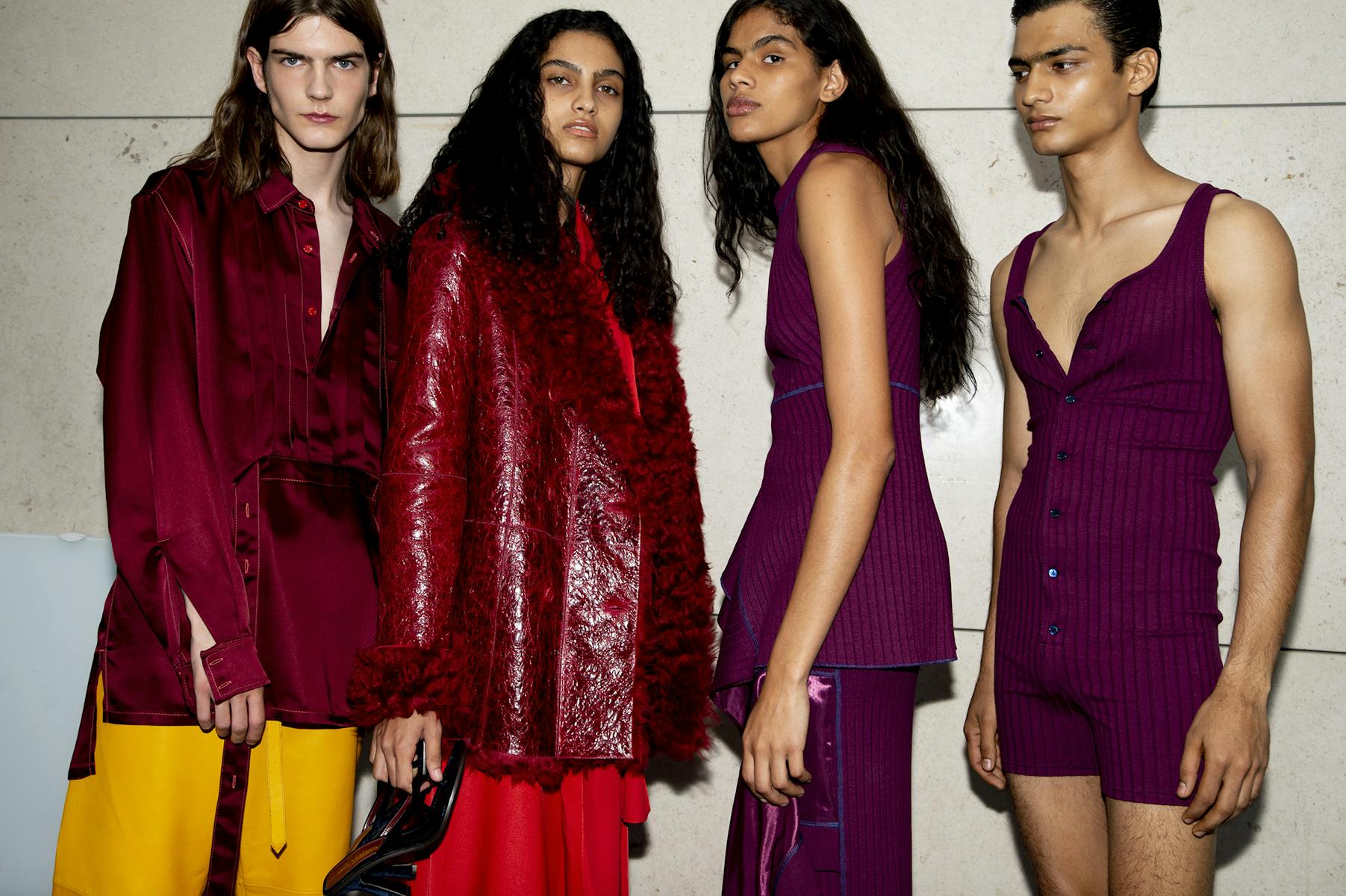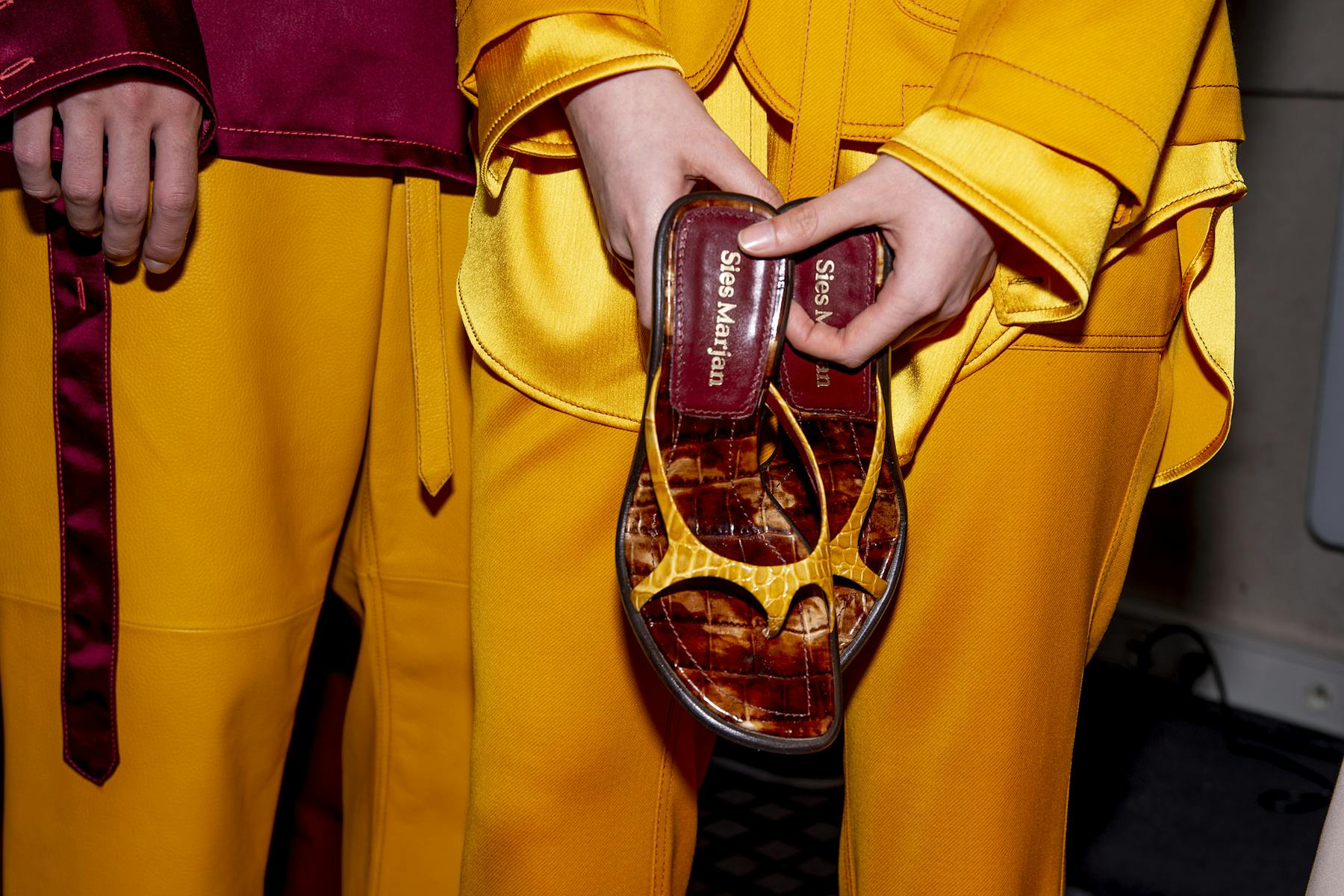 Danc­ing shoes at the ready. Tap to reveal the location.

Listen now:

Charaf Tajer on Casablanca SS20
DIOR HOMME SS20
Kim Jones' futur­is­tic SS20 Dior Homme col­lec­tion pays homage to Chris­t­ian Dior's love of archi­tec­ture via dra­mat­ic sil­hou­ettes, con­trast­ing fab­ric com­bi­na­tions, fresh tex­tures and the pièce de résis­tance: a sculp­tur­al all-met­al take on the icon­ic sad­dle bag. Wear­ing chunky rub­ber-sole boots, Jones' mod­els stomped down the Pep­to Bis­mal-pink sand run­way, past 10ft tall crum­bling white stone let­ters spelling out DIOR (con­cept­ed and cre­at­ed by Amer­i­can artist Daniel Arsham). Their desert essen­tials? Heavy-duty alu­mini­um back­packs (that mark Dior's first ever col­lab­o­ra­tion with Rimowa) and a Dior X Rimowa cool box with slots for a cham­pagne bot­tle and two flutes.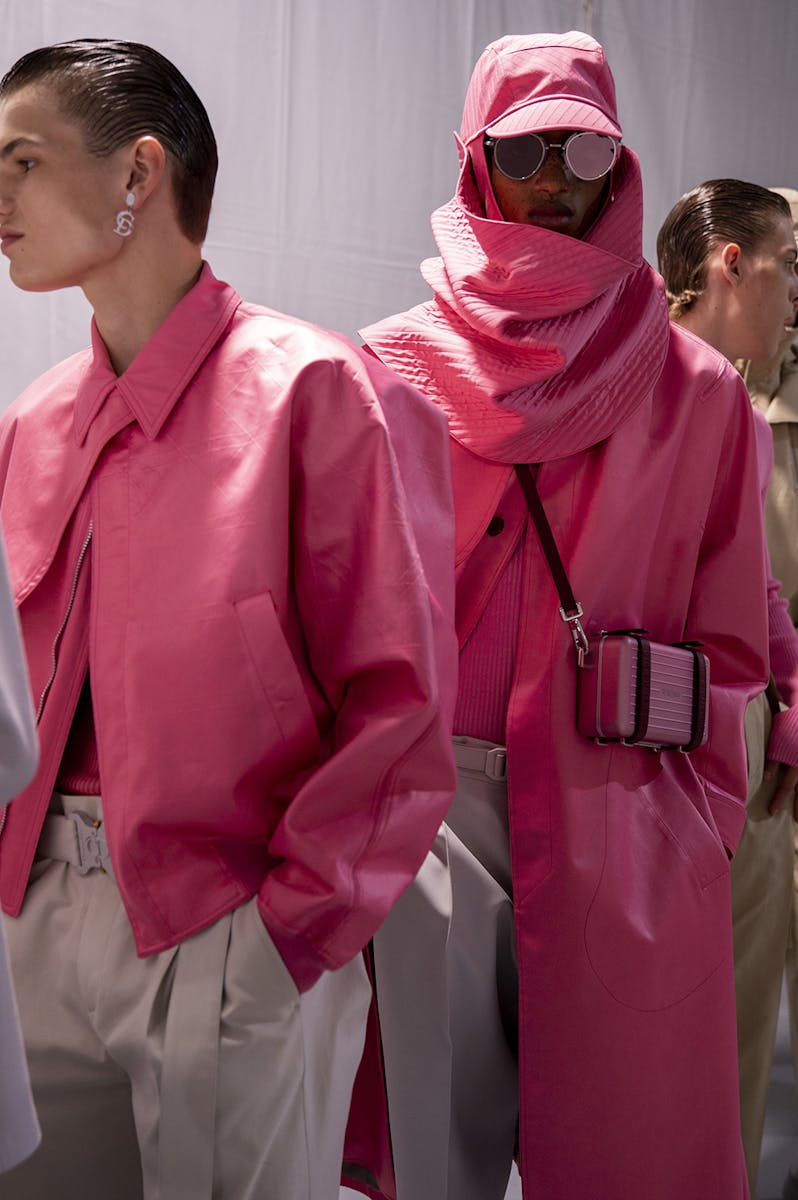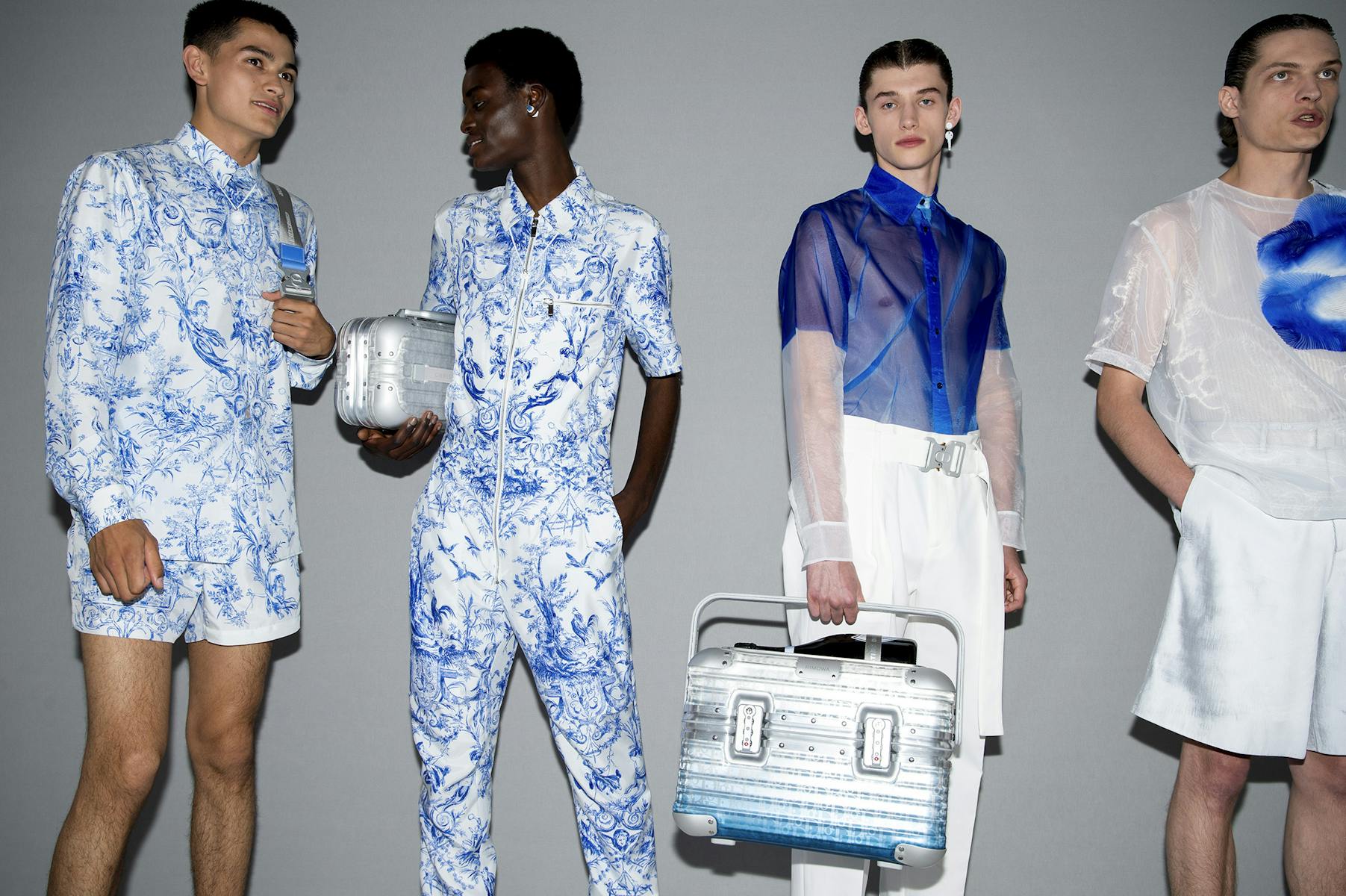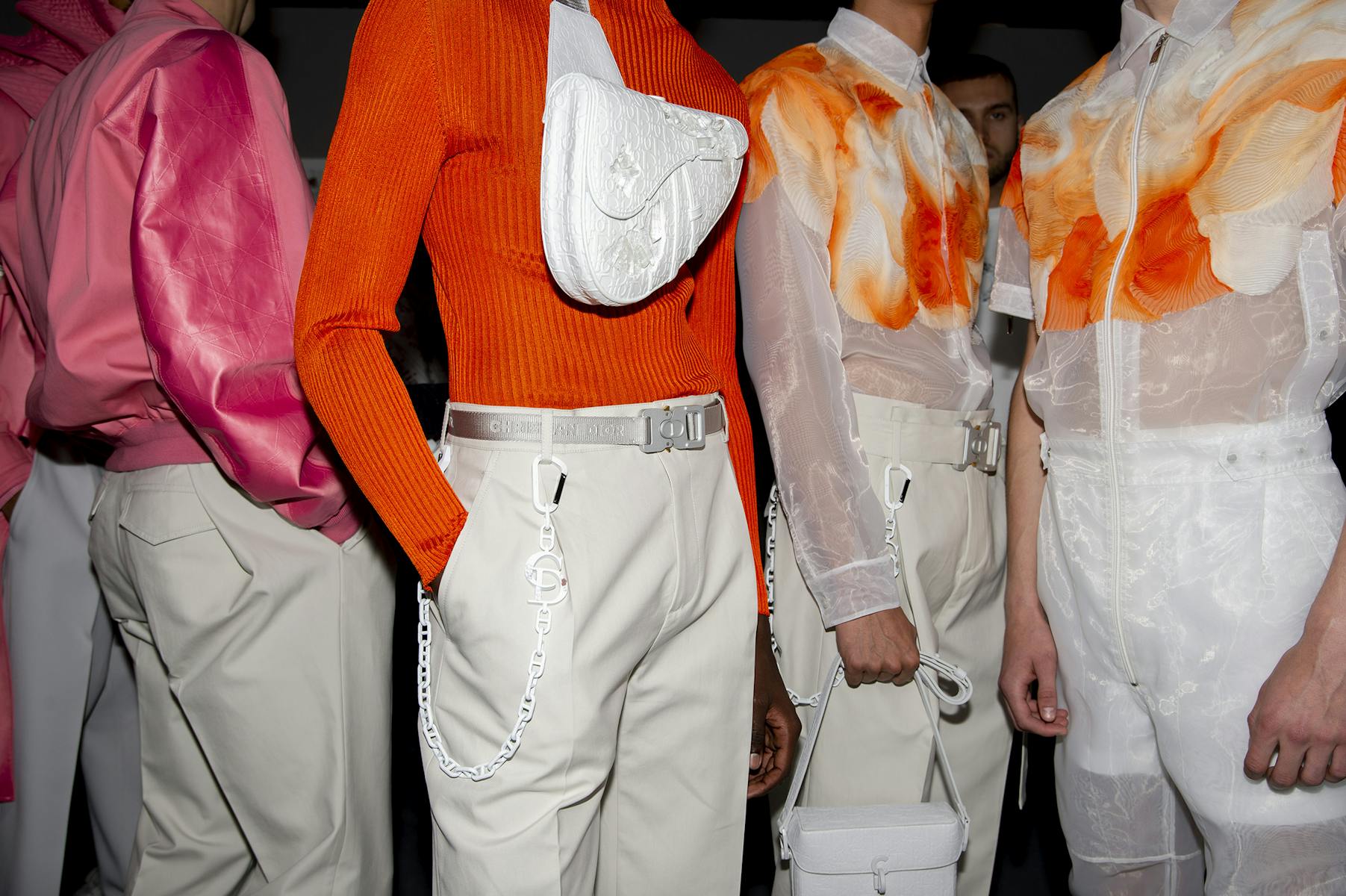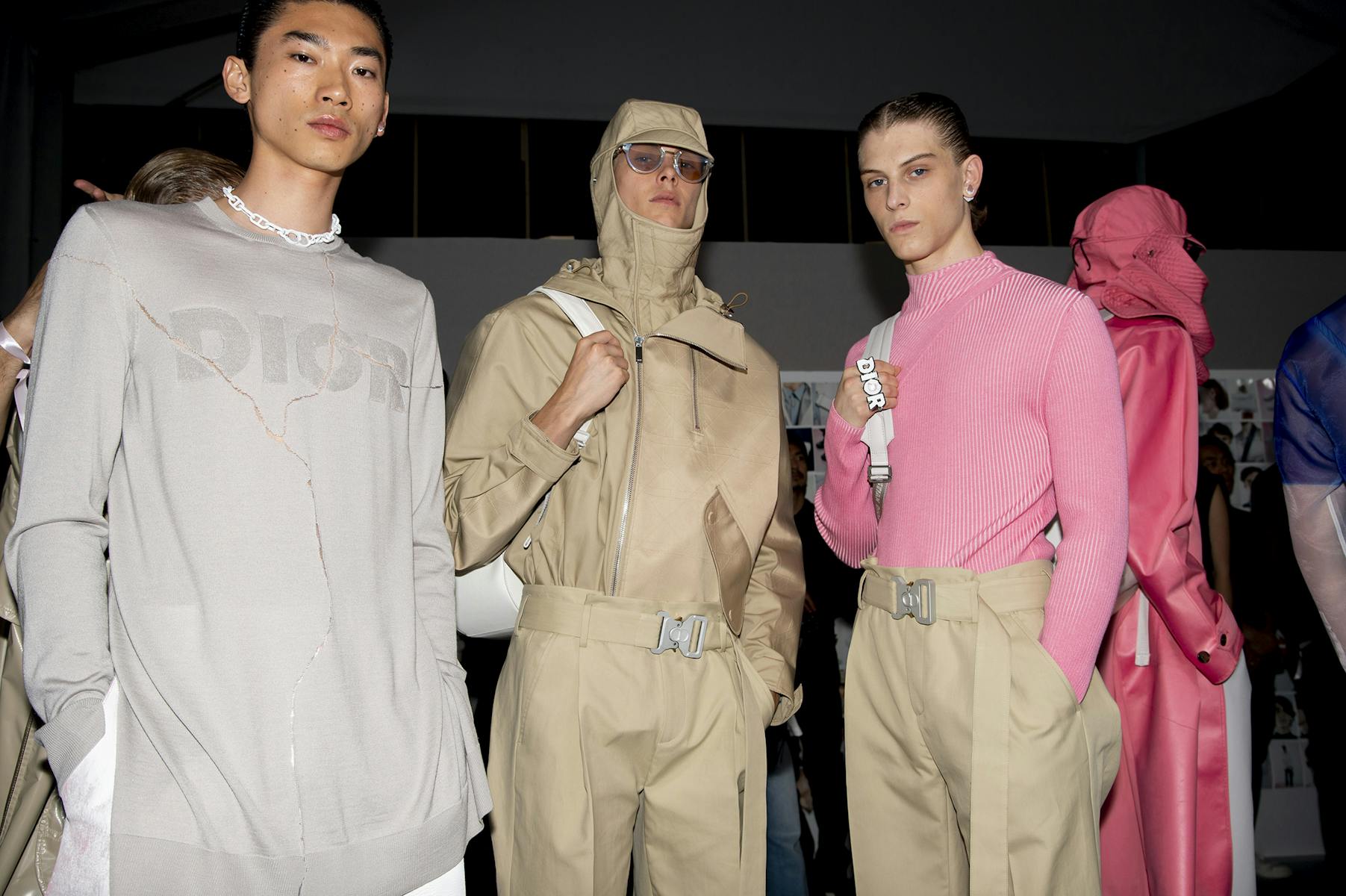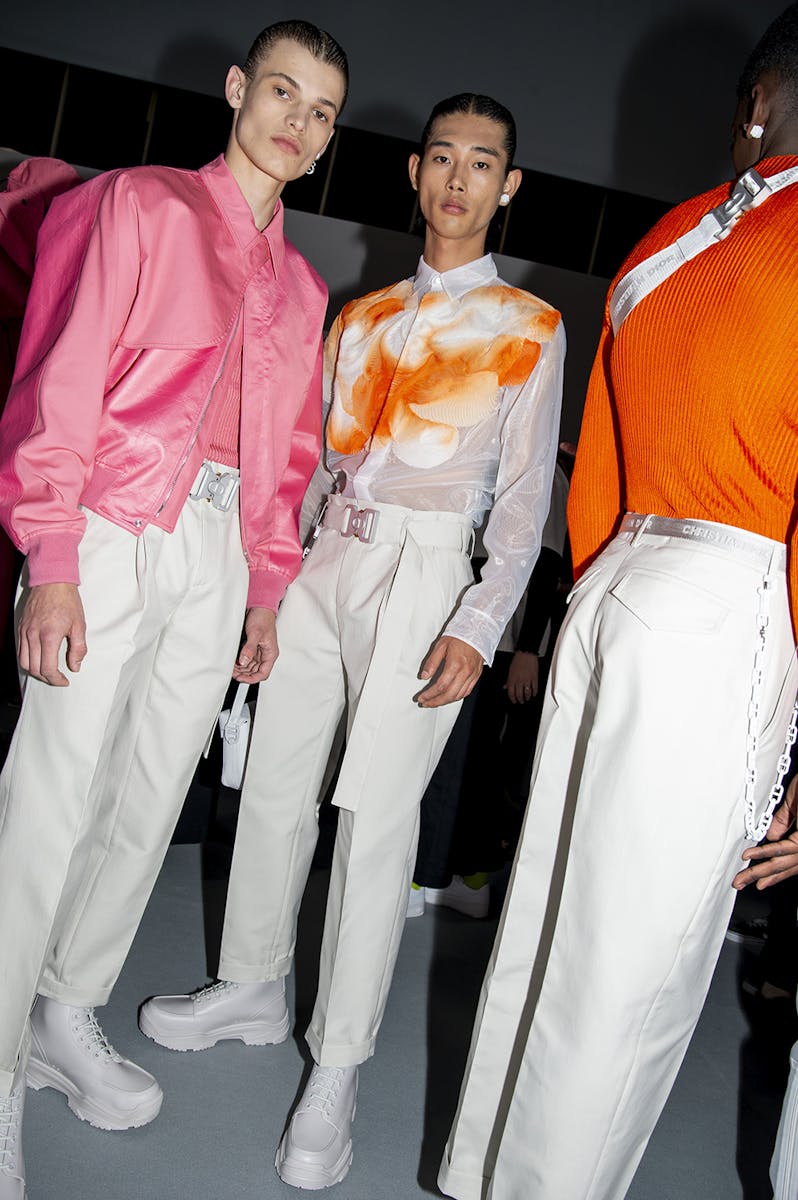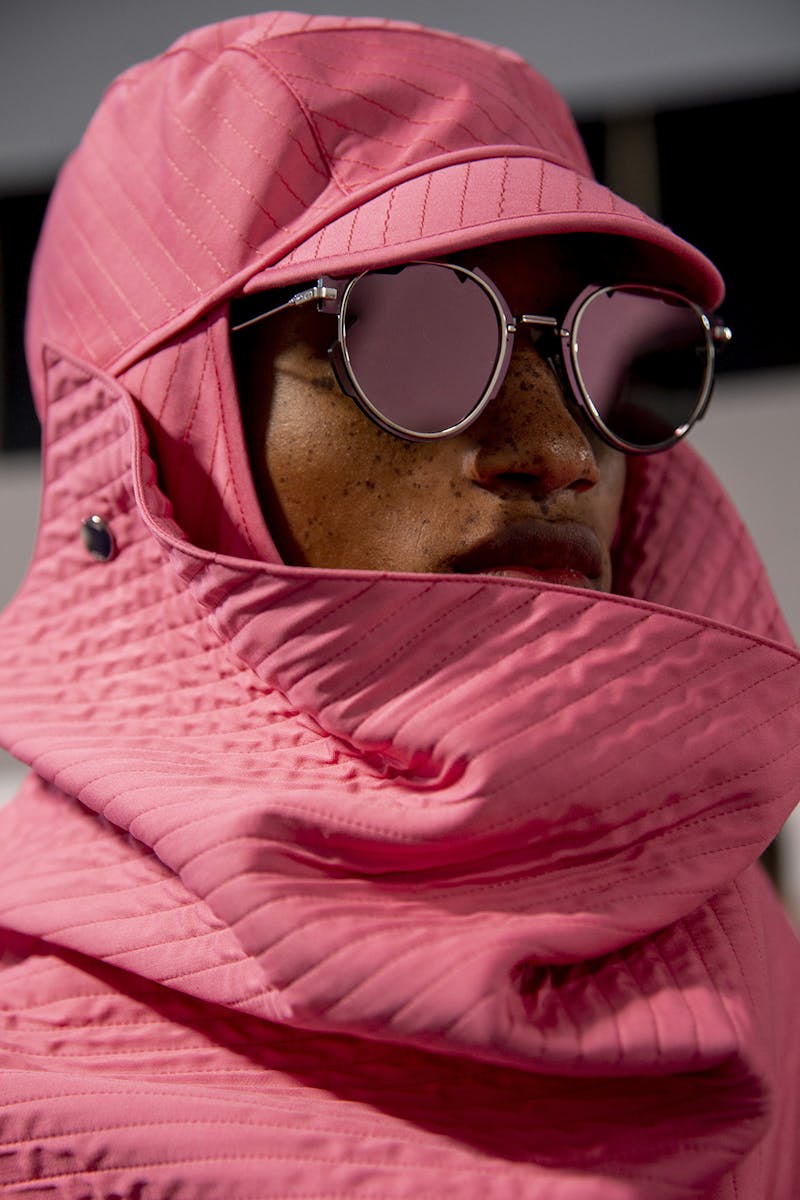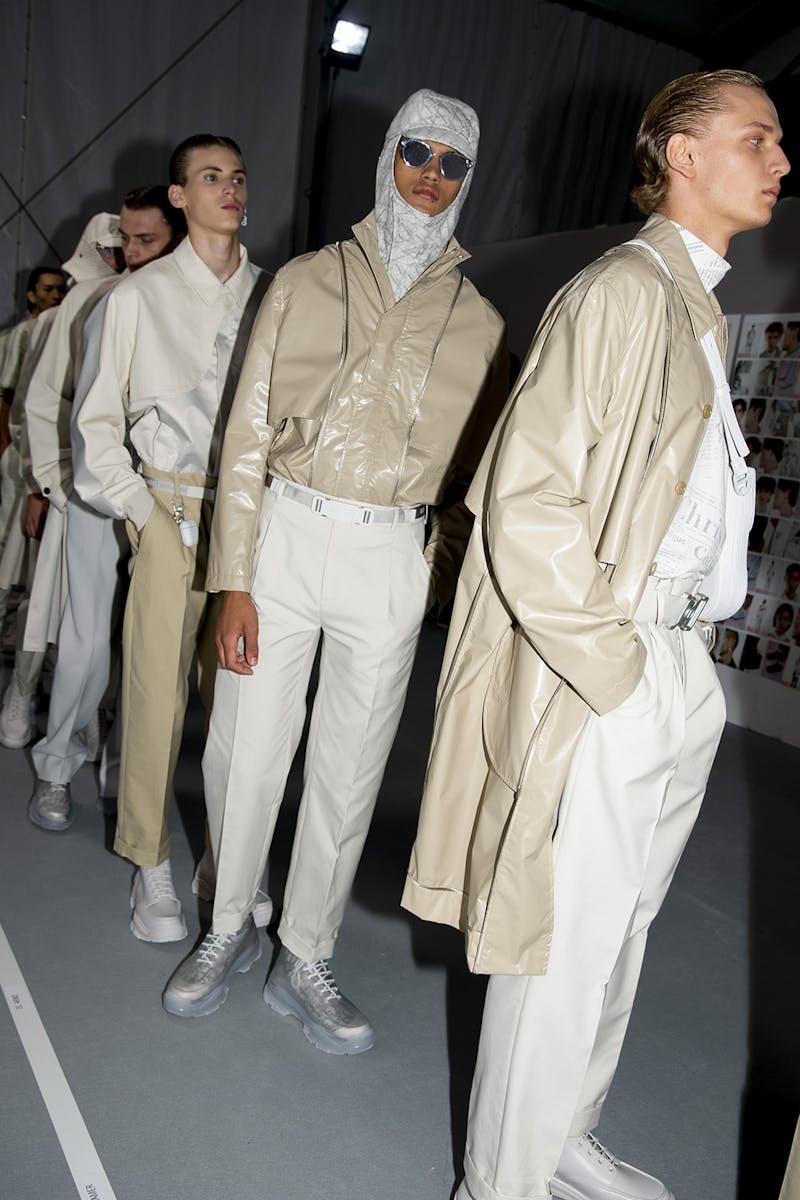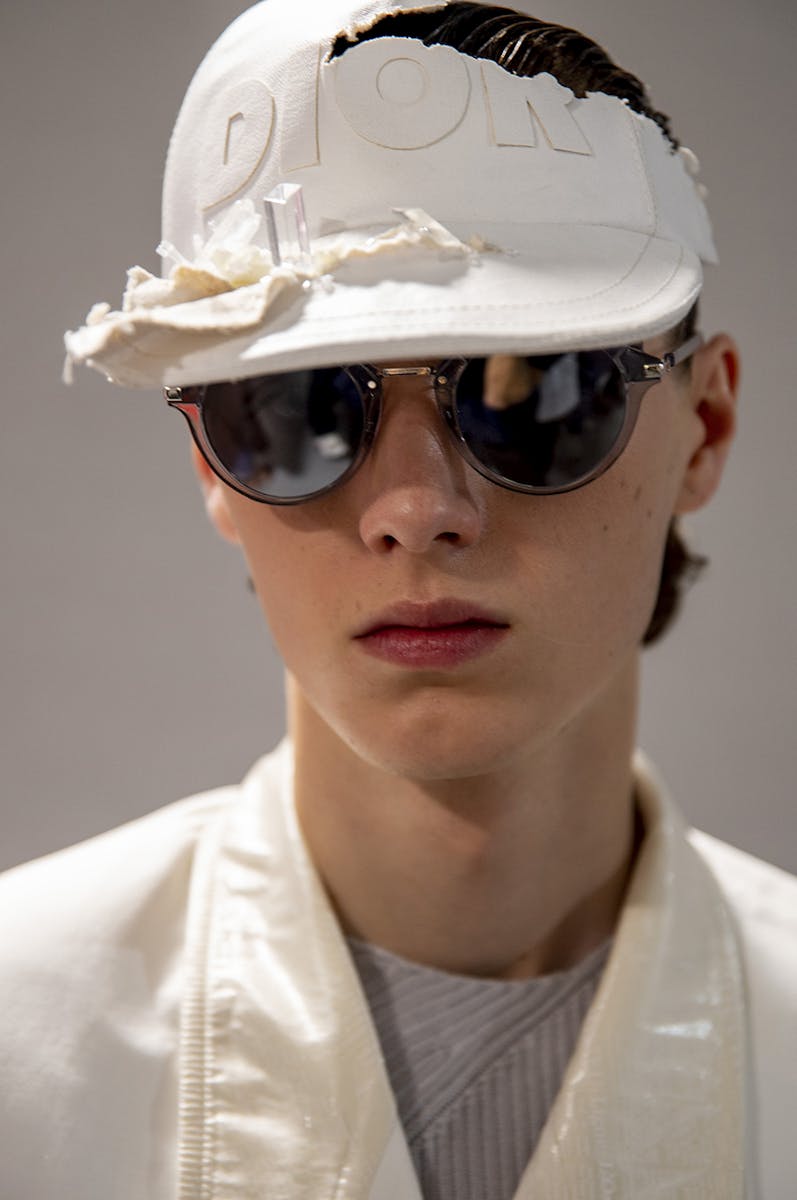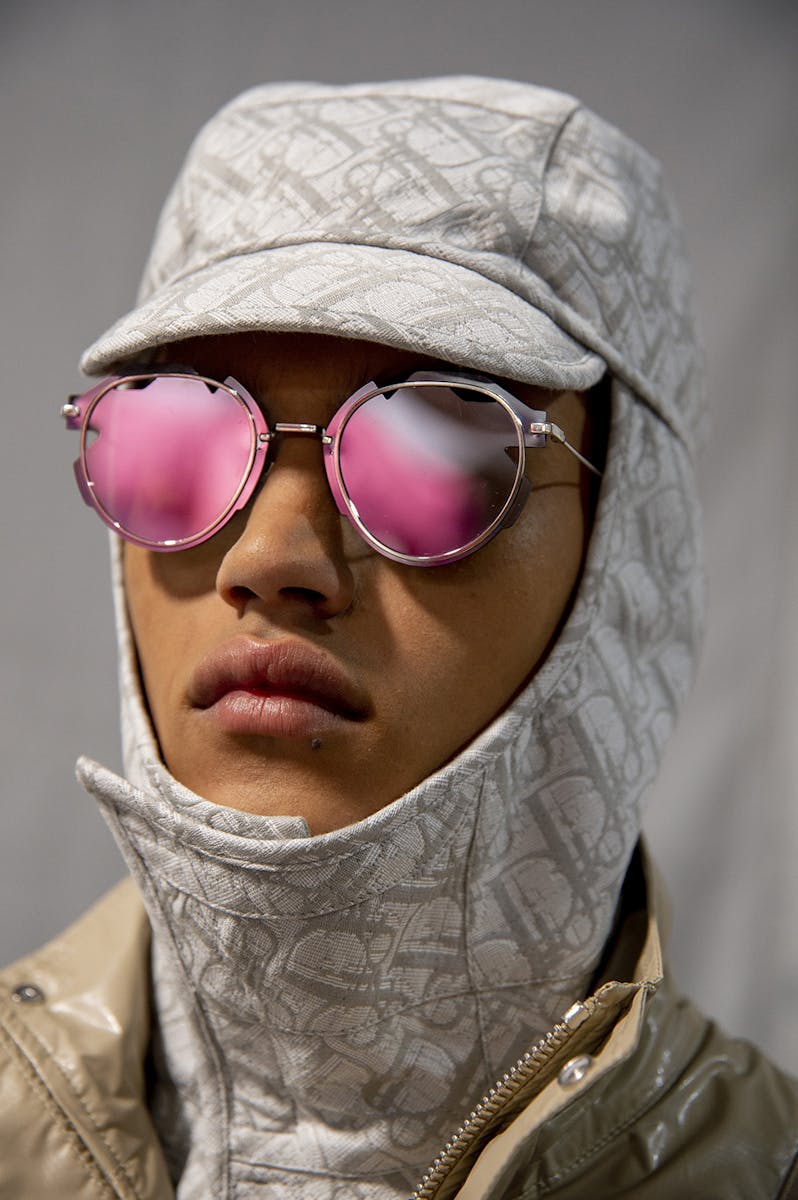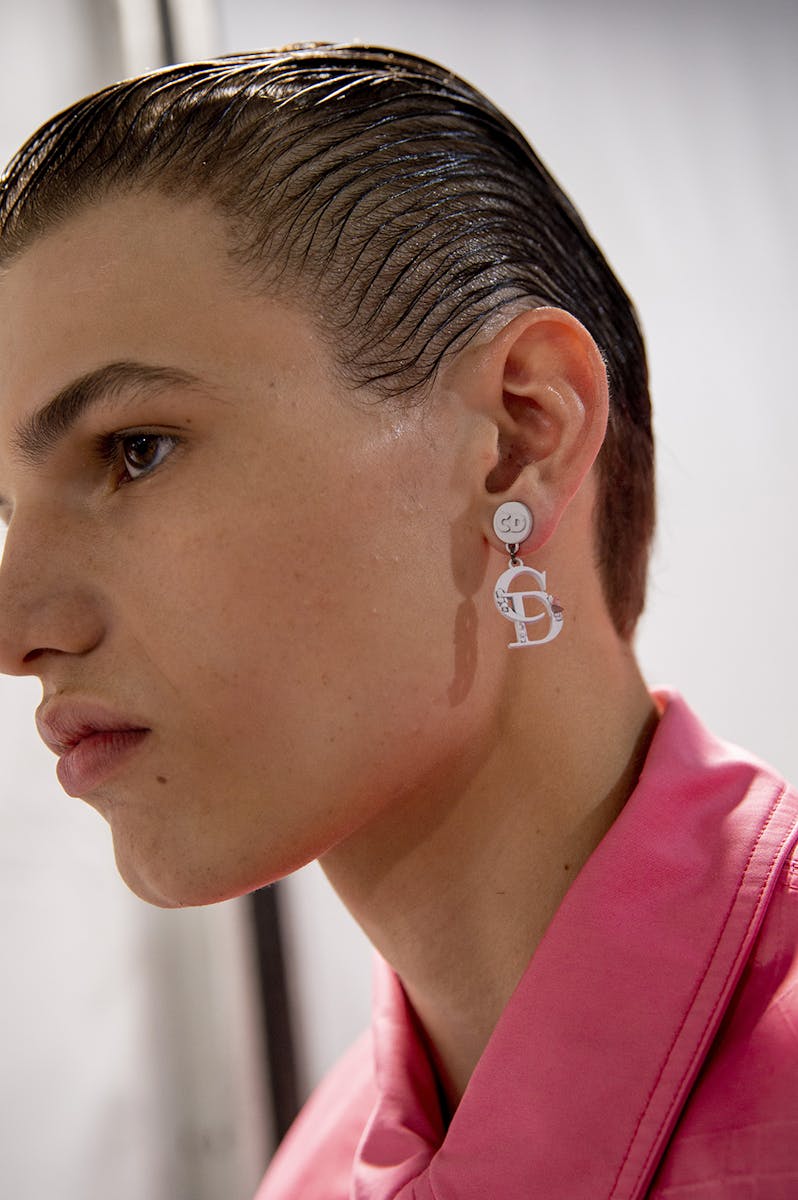 Sound­tracked by Hon­ey Dijon feat. Mal­com McLaren & The Bootzil­la Orchestra's Waltz Dar­ling.

Listen now:

The sound of Dior SS20
What time is it? It's Dior O'clock!
JIL SANDER SS20
Mas­ter­ful min­i­mal­ism to the sound of The Smiths' This Charm­ing Man and Morrissey's Hold On To Your Friends.

Listen now:

The sound of Jil Sander SS20
VETE­MENTS SS20
Do you want fries with that? Dem­na Gvasalia is no stranger to sub­vert­ing the norms of fash­ion, his SS20 show loca­tion includ­ed. This sea­son he took us to the last place you'd expect (pre 3am) dur­ing Paris fash­ion week: the world's favourite fast food joint, McDonald's. Pro­por­tions were super­sized, char­ac­ters were present, uni­forms were riffed on and sig­na­ture Vete­ments-isms came into play as guests sipped coke from Vete­ments x McDon­alds paper cups. We were dis­ap­point­ed about the lack of fries.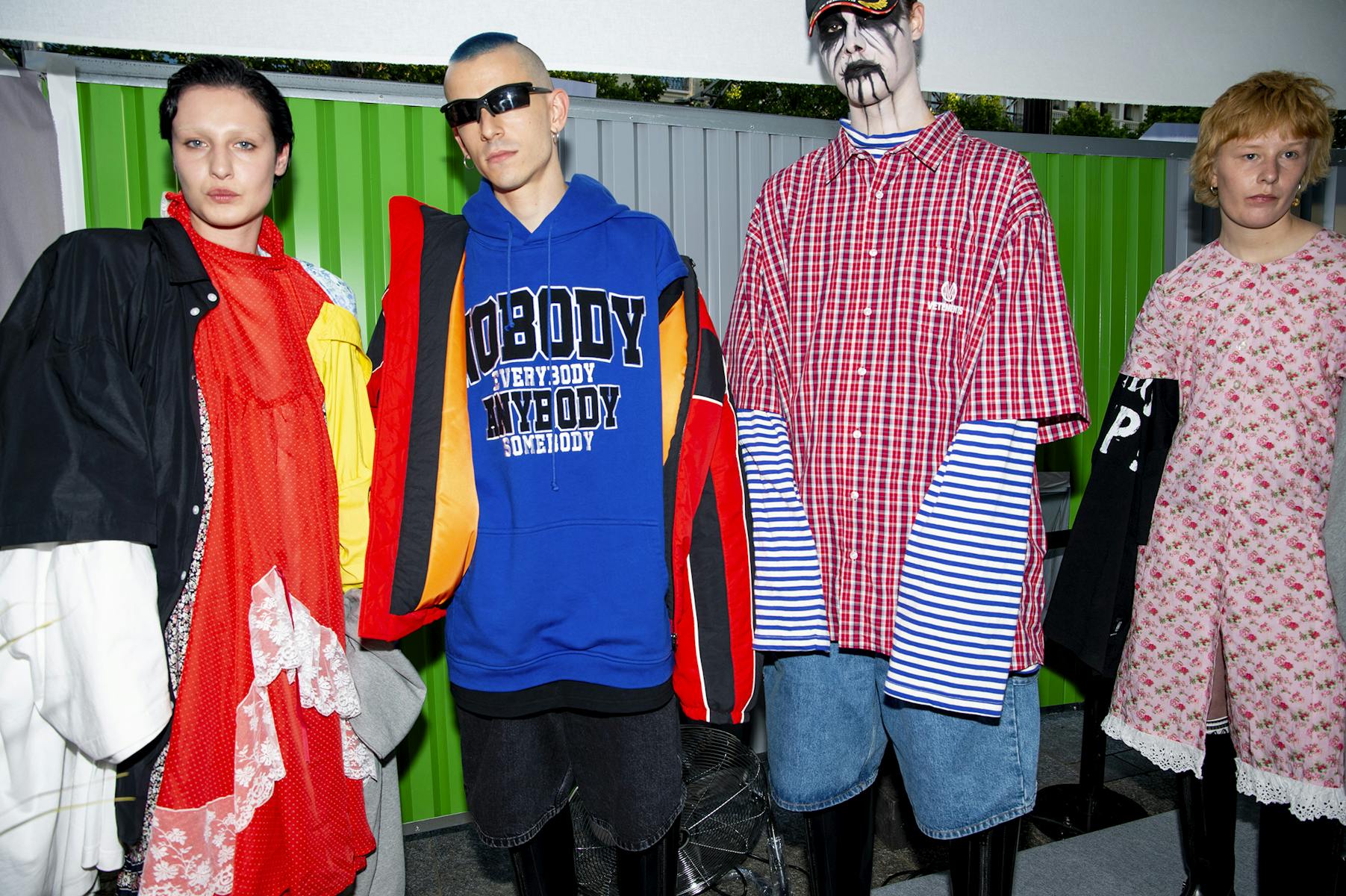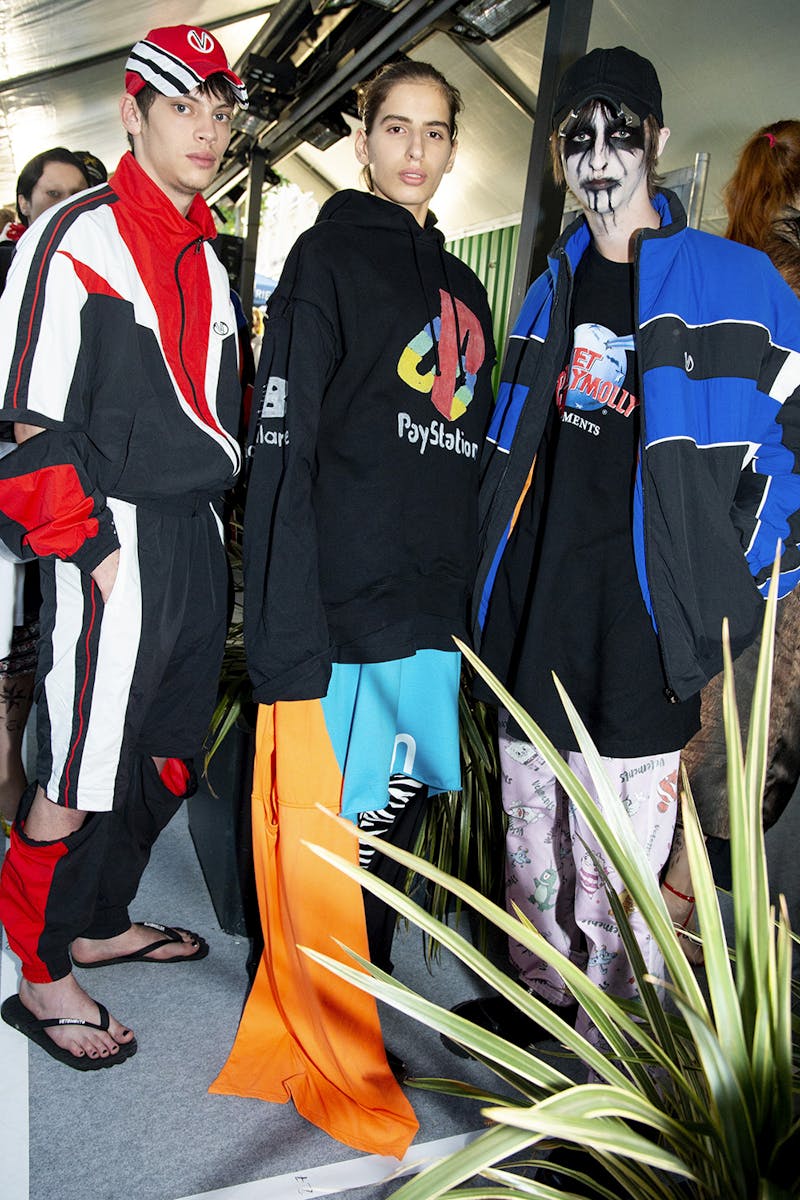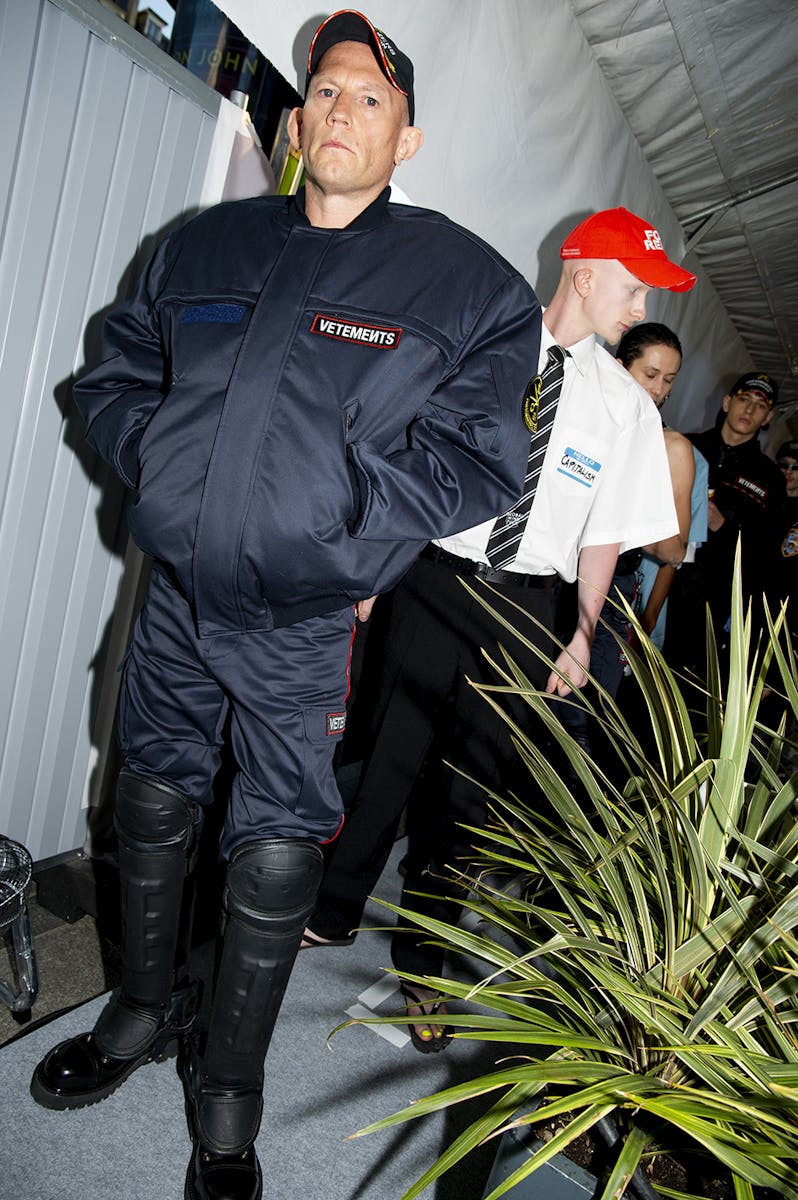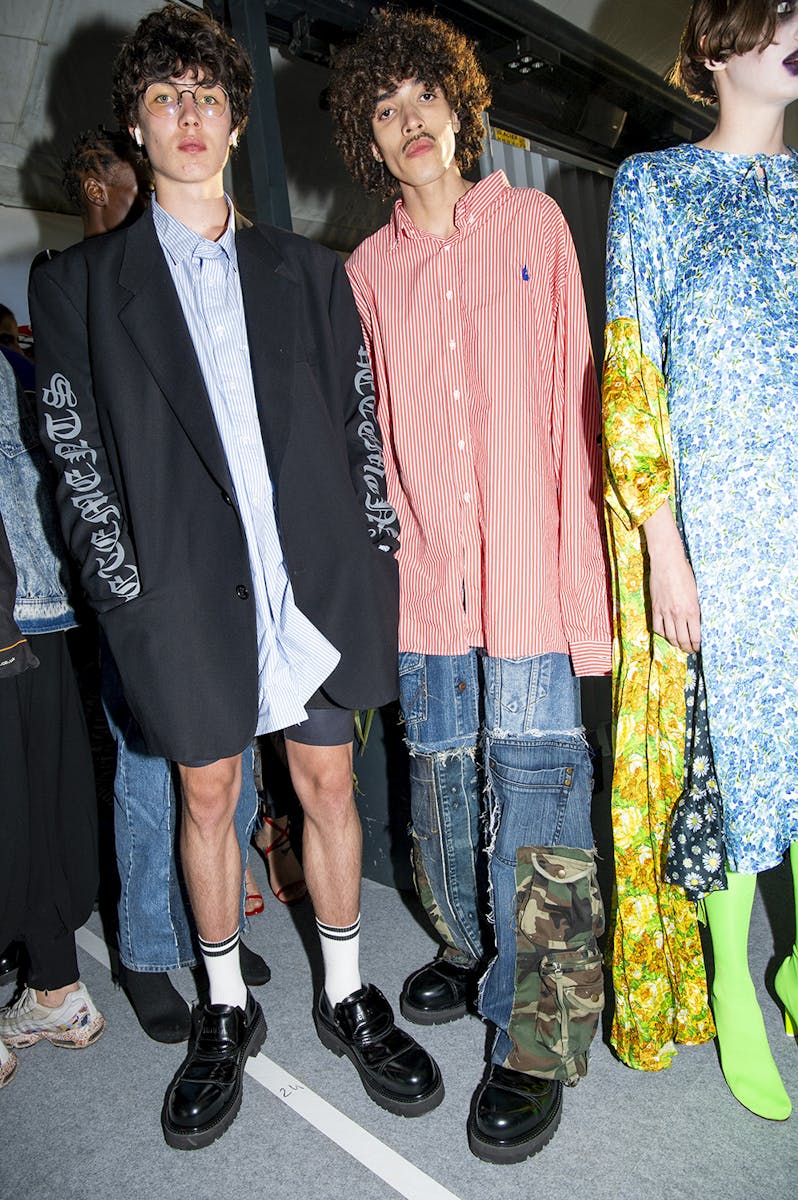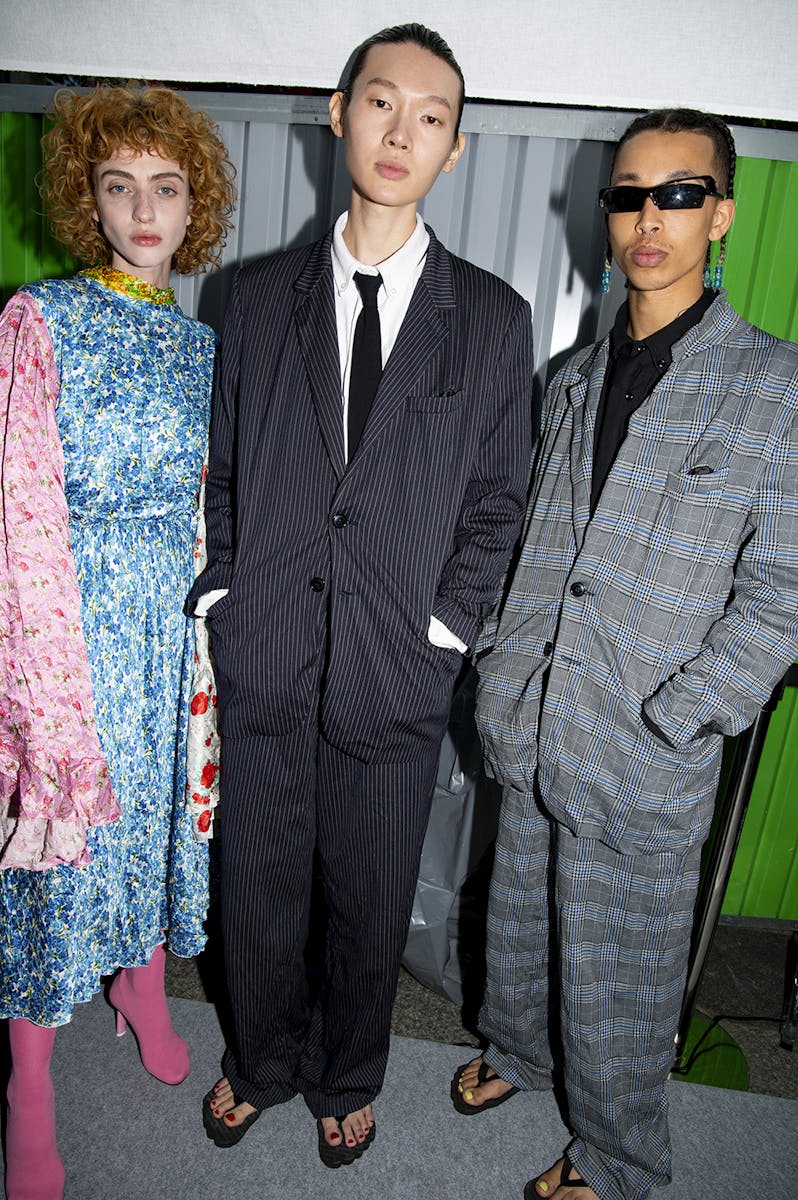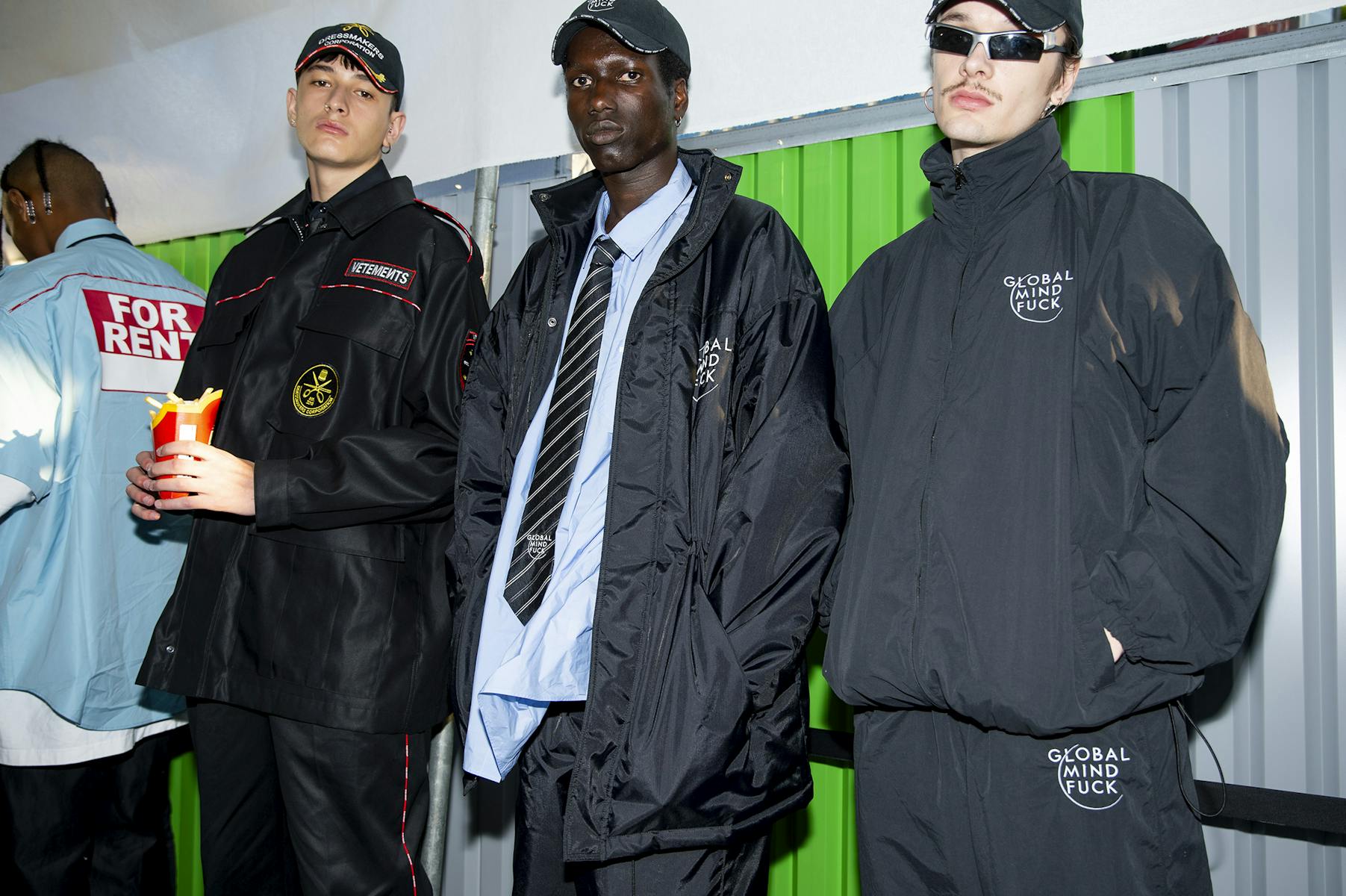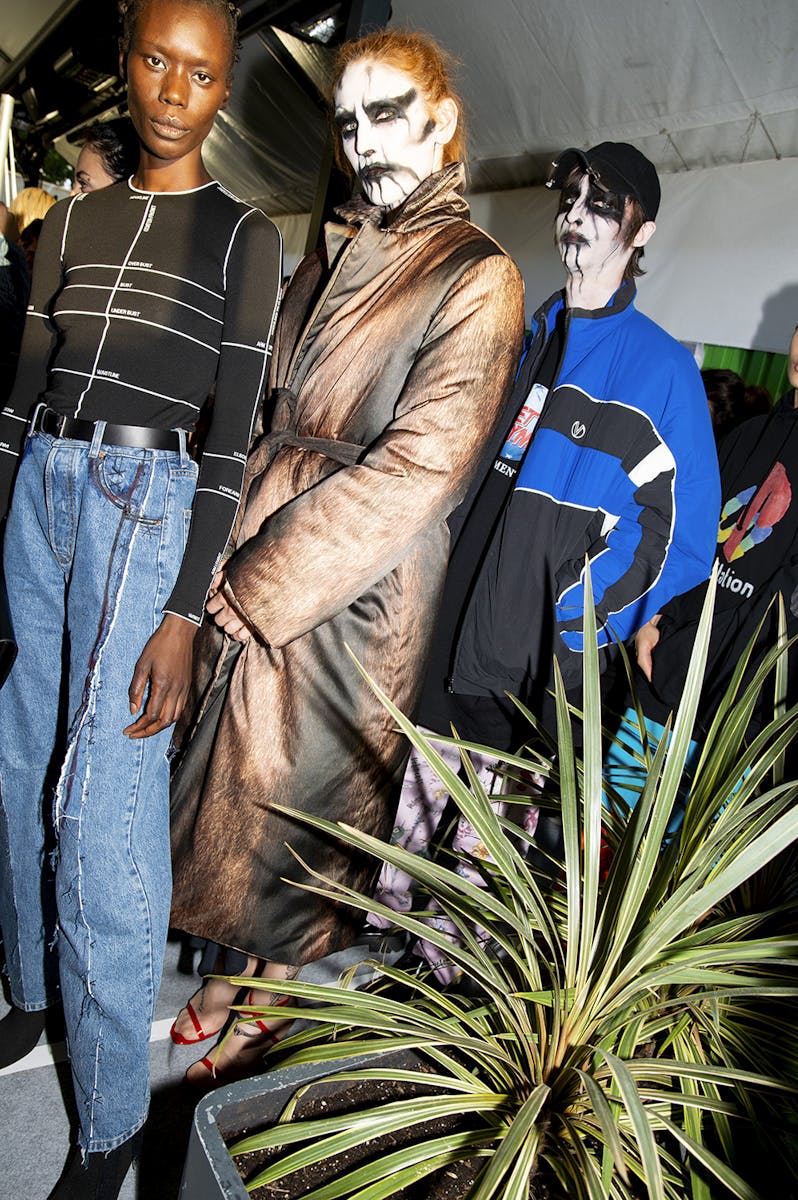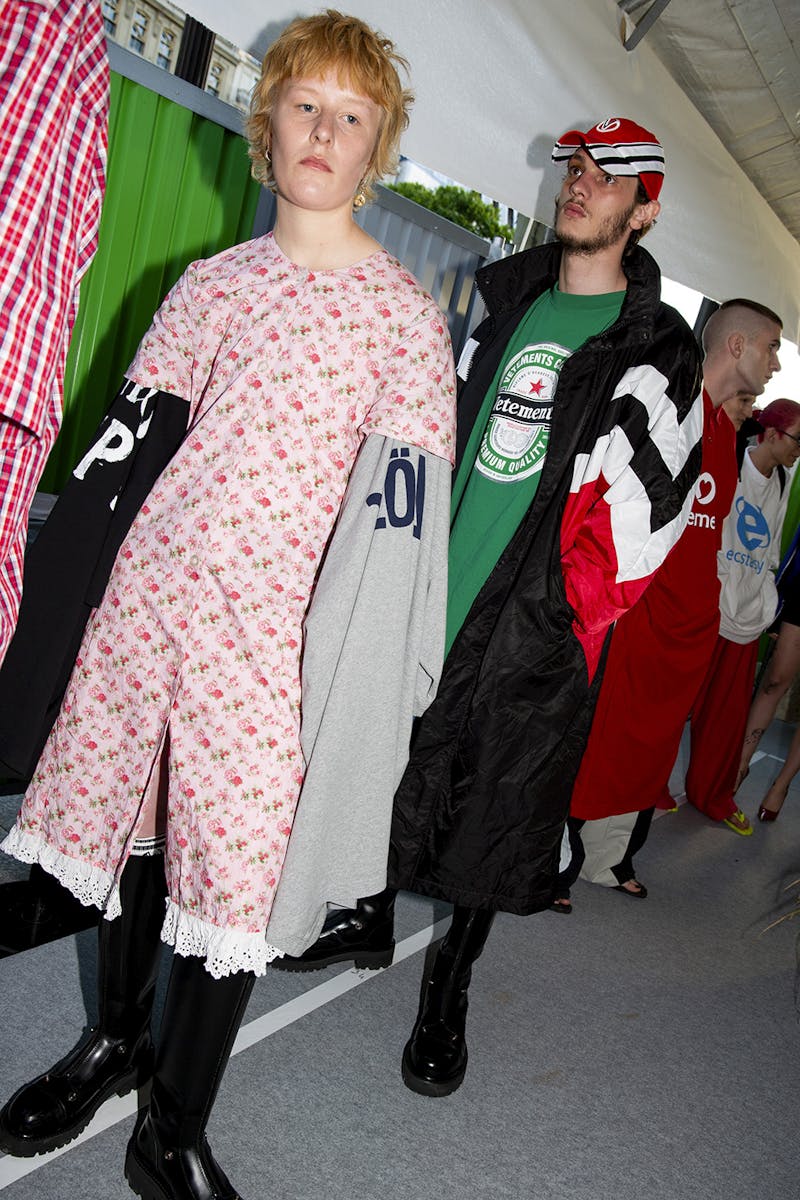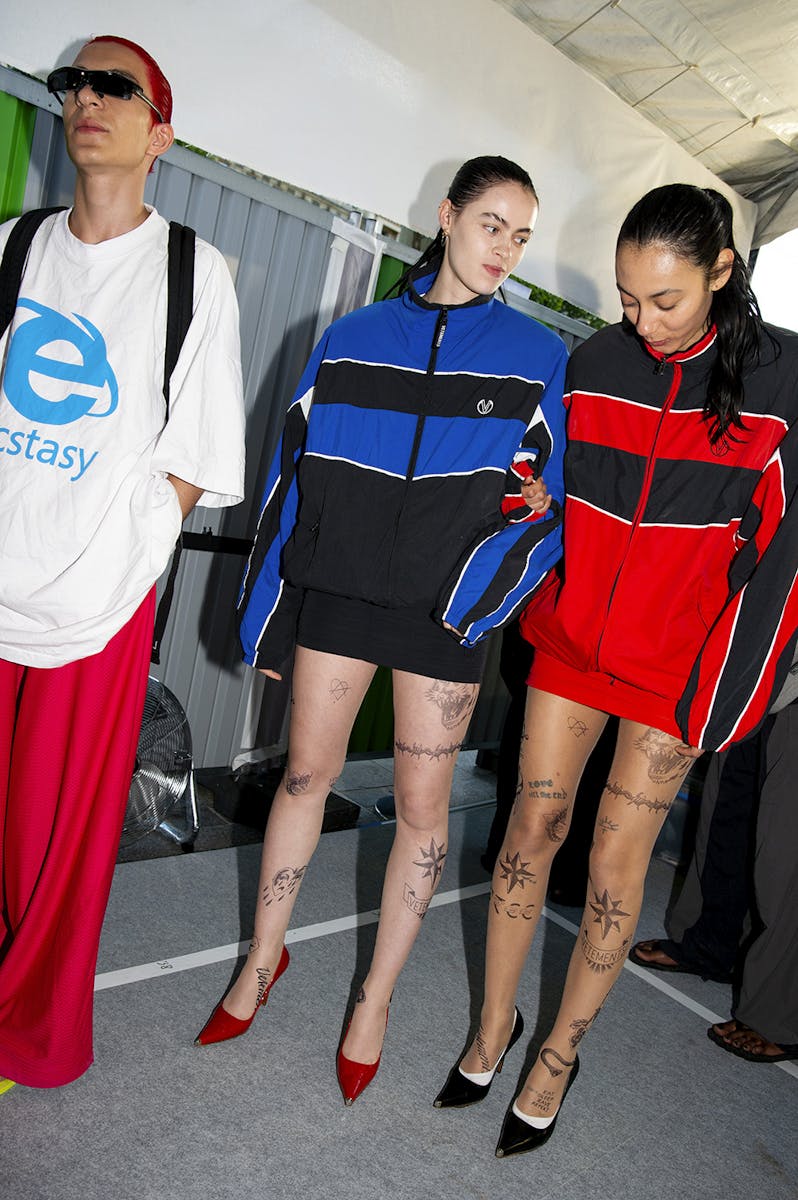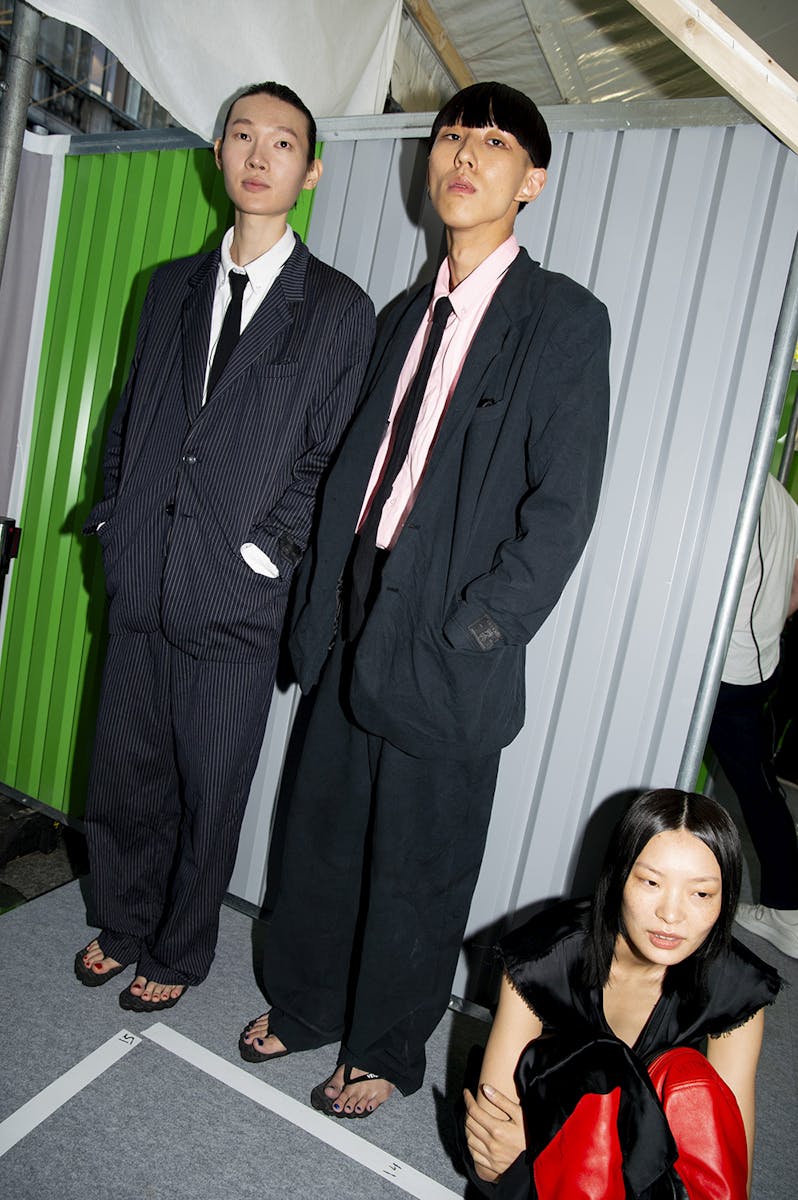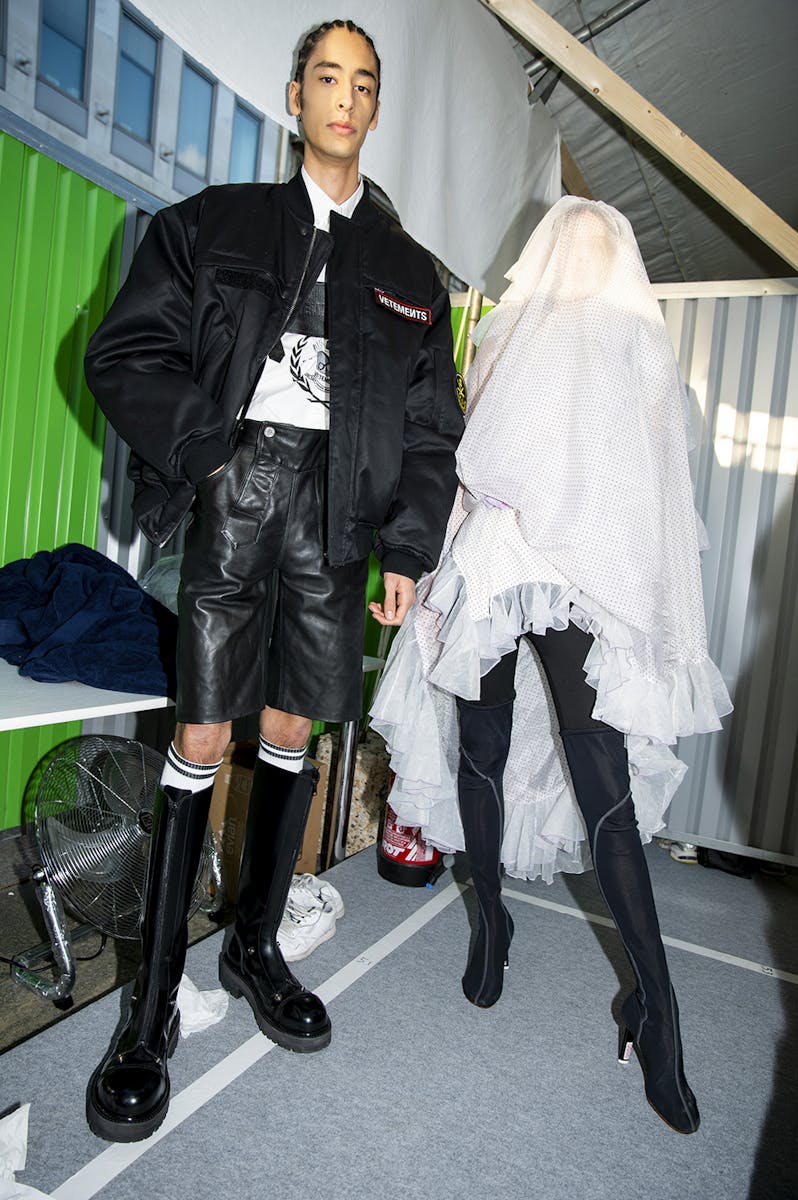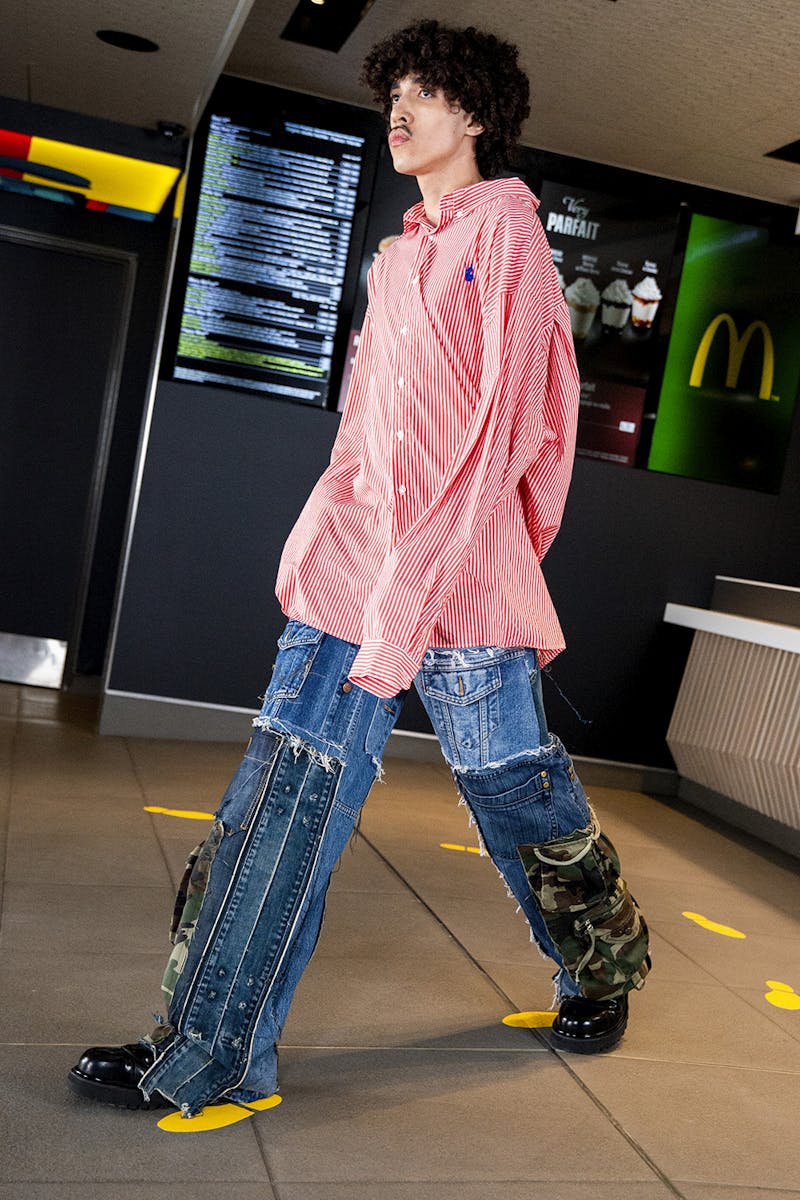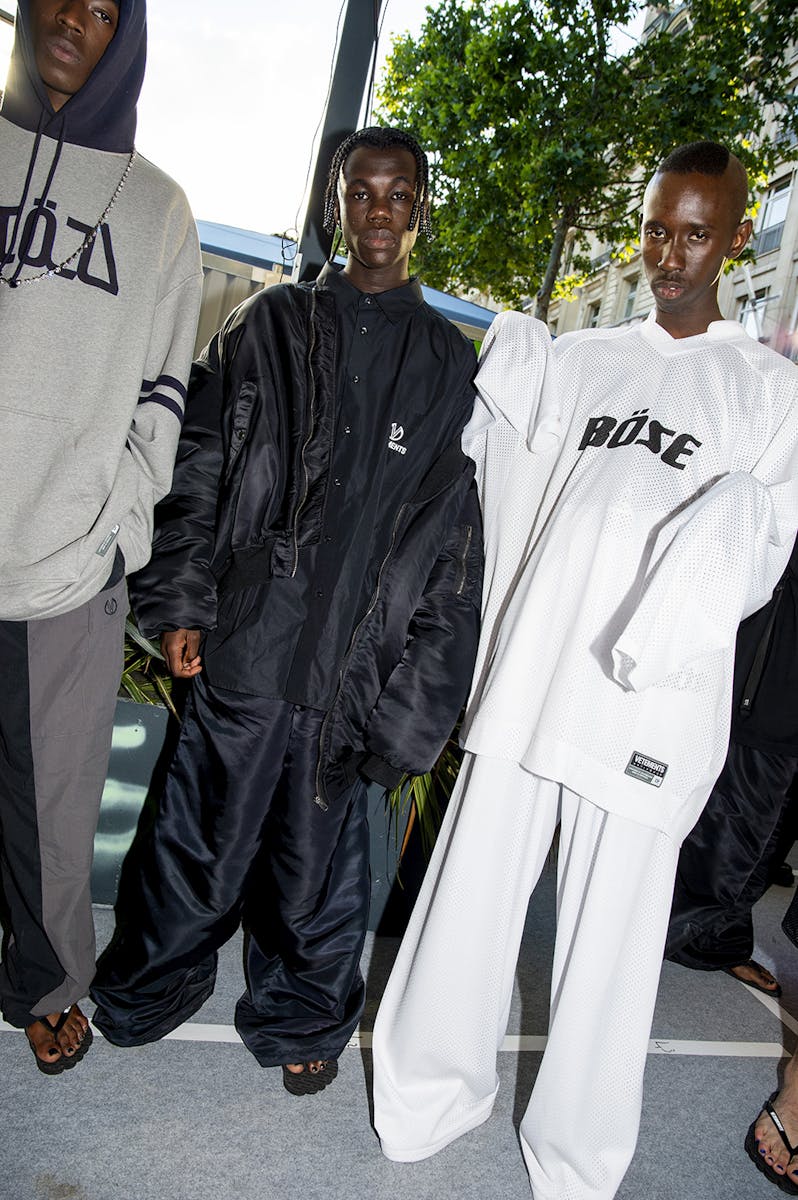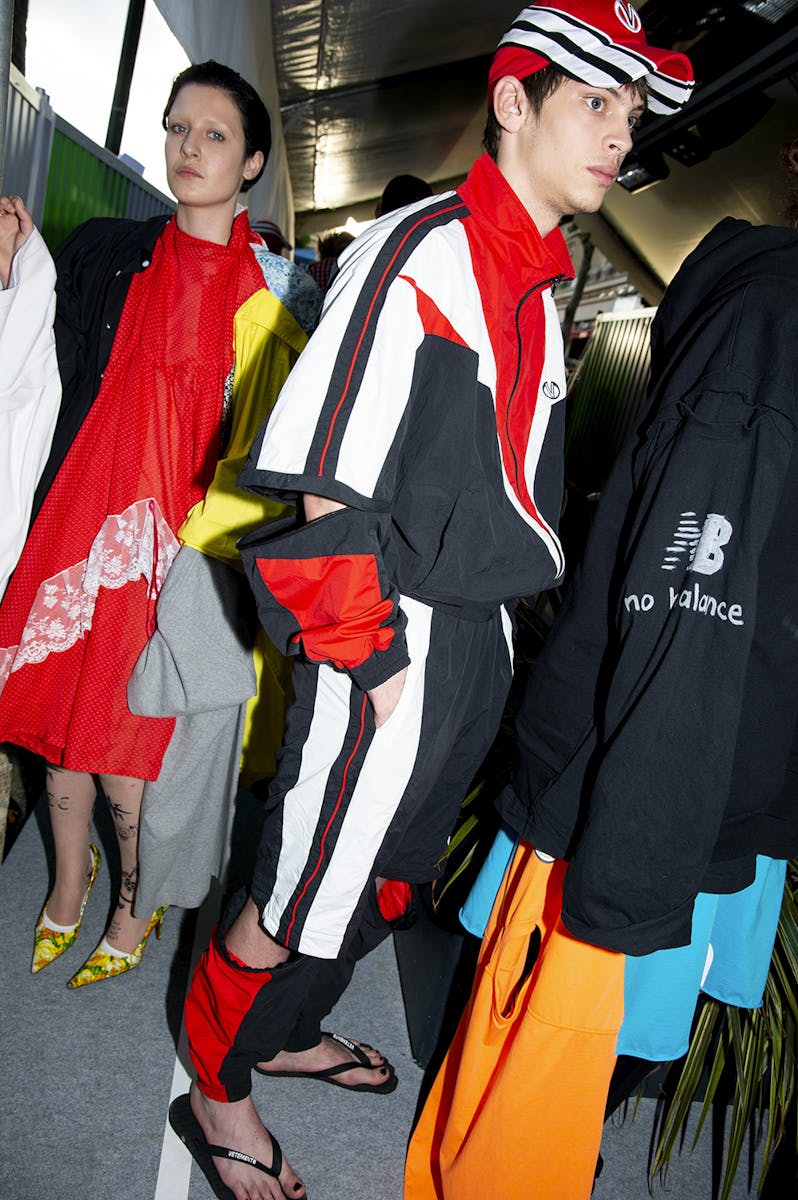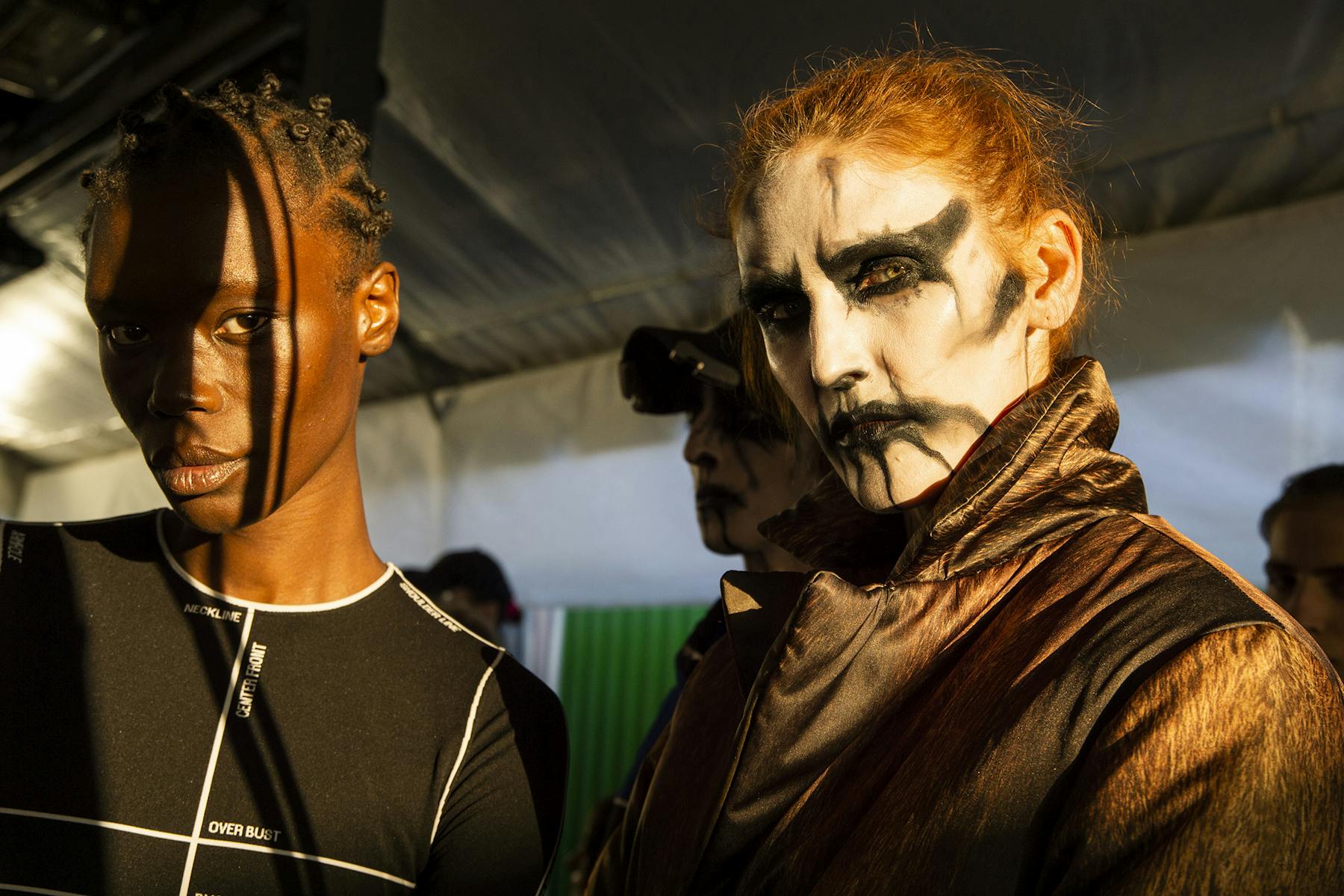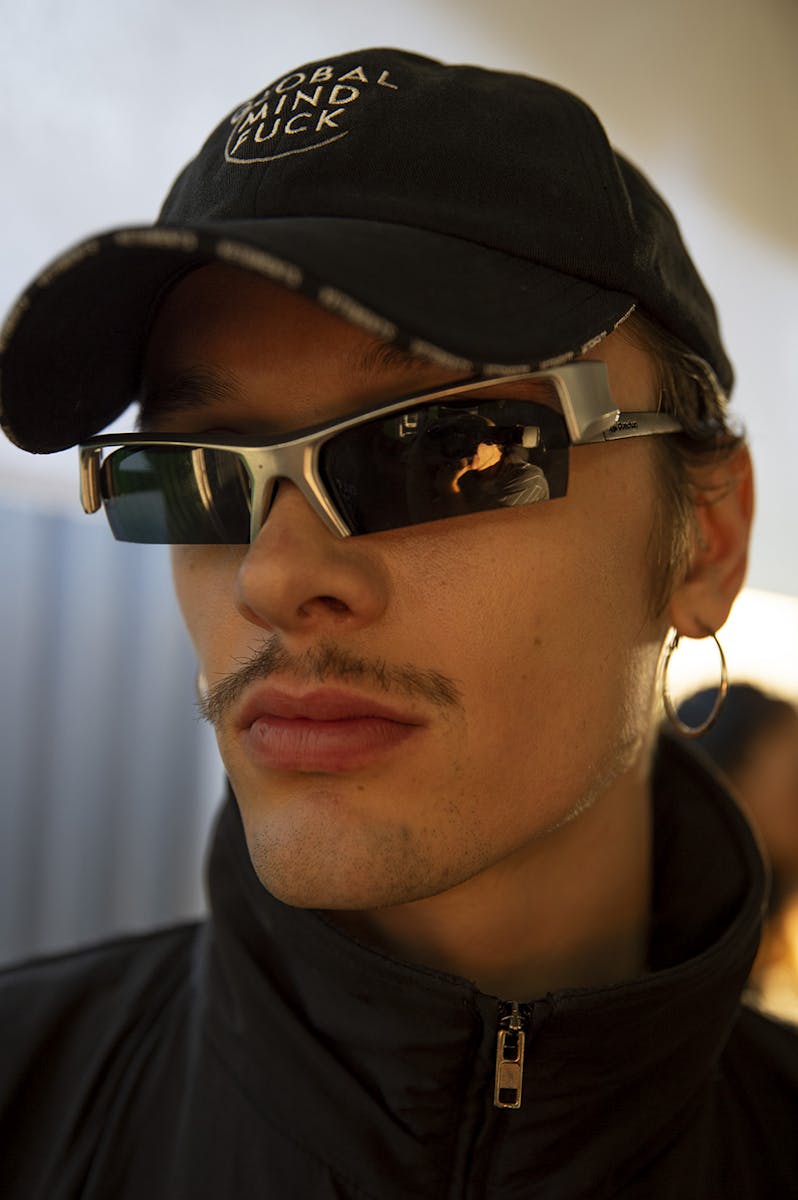 Style

Dev Hynes, Octavian and Hector Bellerin all walked in today's Louis Vuitton show set in a postcard-perfect Parisian square.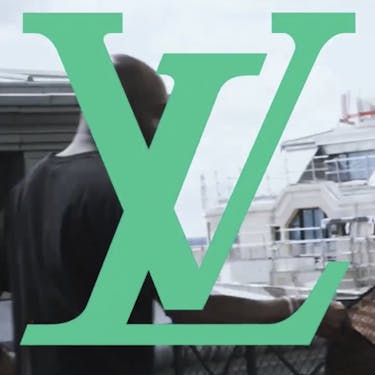 Listen now:

The sound of Louis Vuitton SS20
RICK OWENS SS20
Pre­sent­ed on a run­way that cir­cled a sculp­ture by British artist Thomas House­a­go (to the sound of a cer­e­mo­ni­al drum beat), Rick Owen's SS20 col­lec­tion drew on his Mex­i­can her­itage, some­thing he felt com­pelled to explore in response to Trump Wall.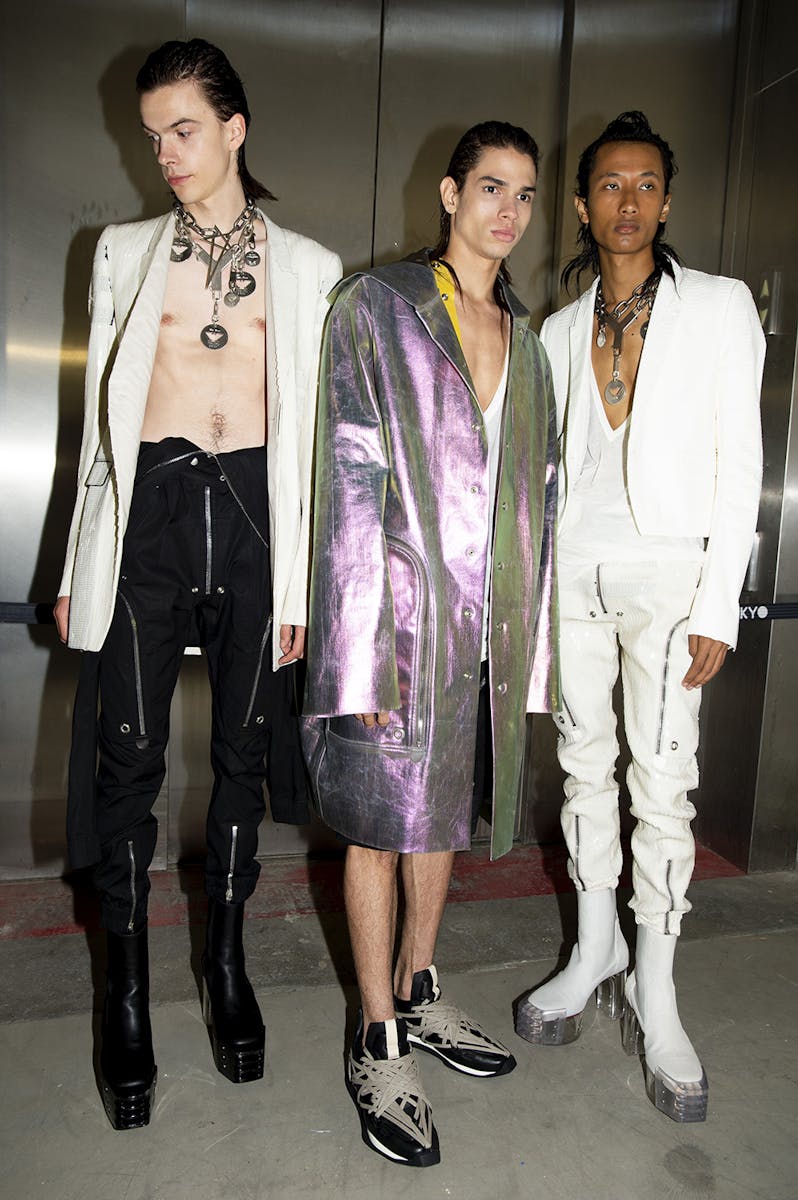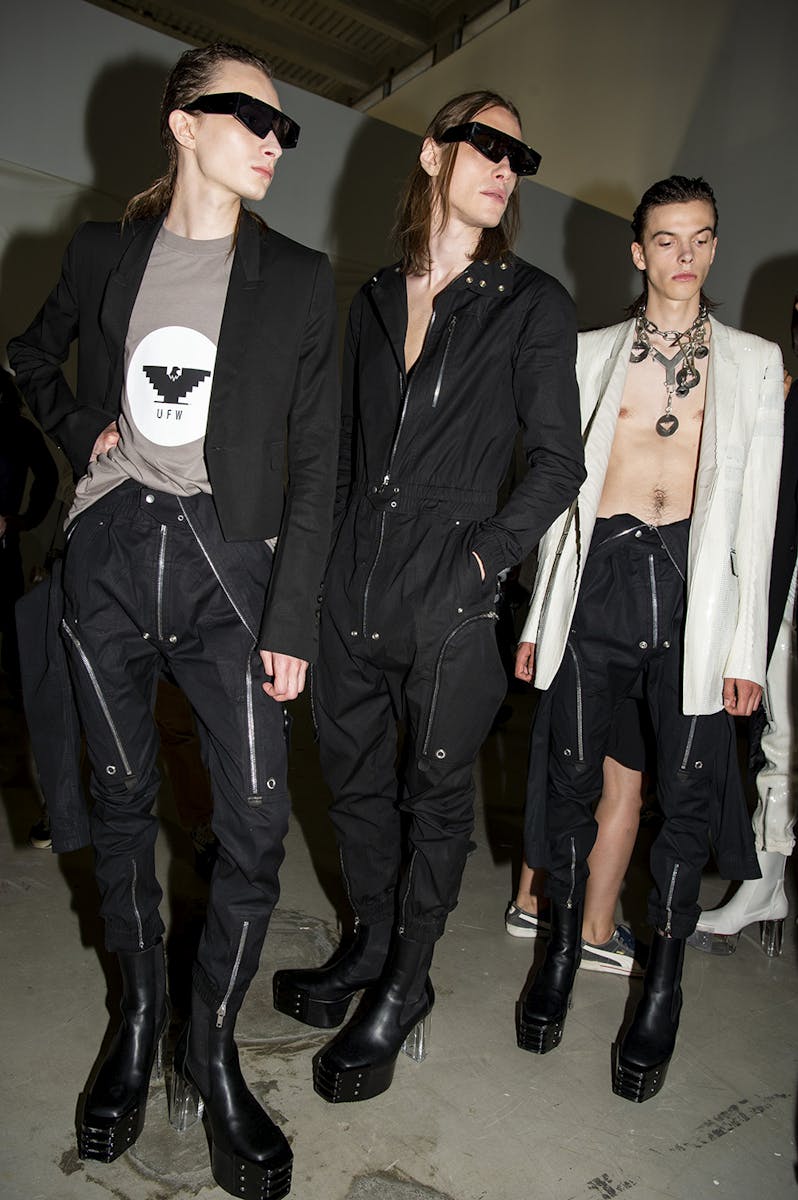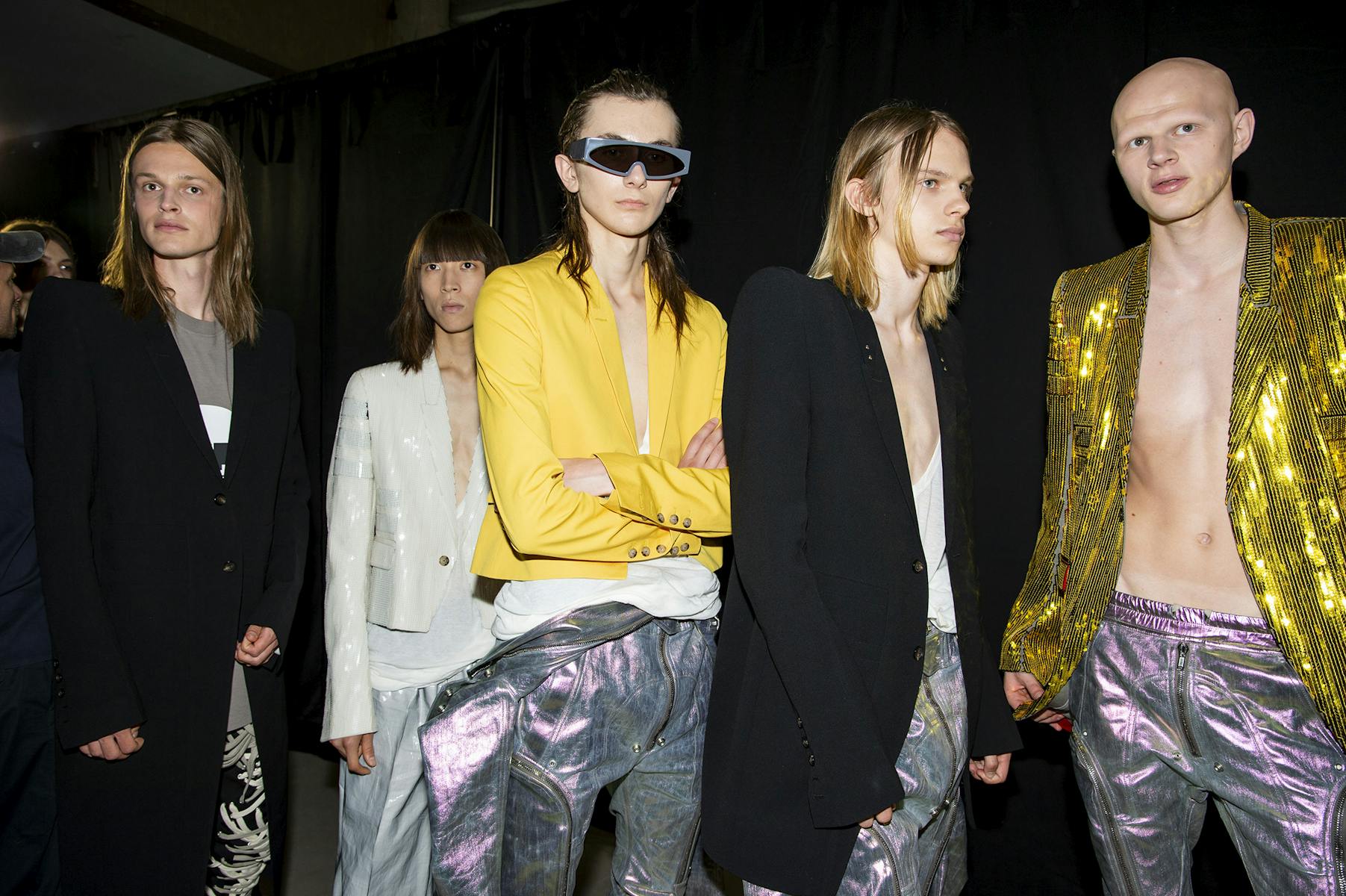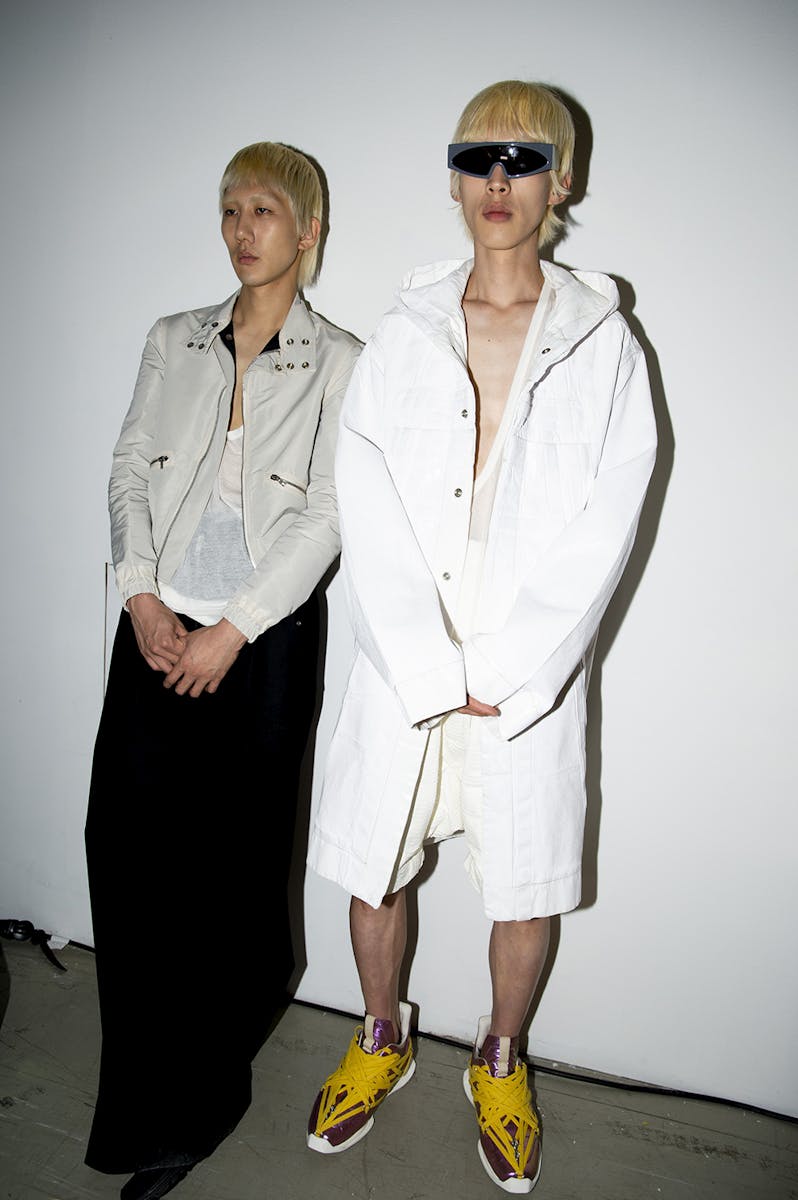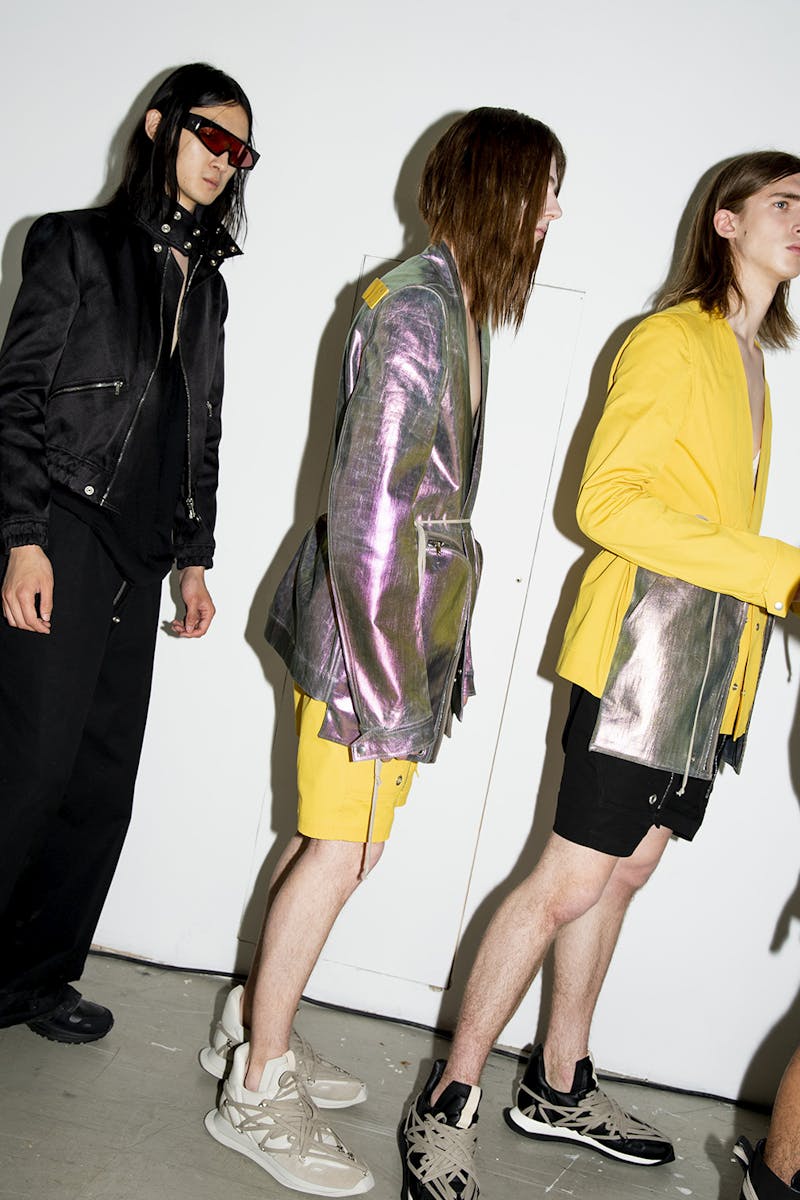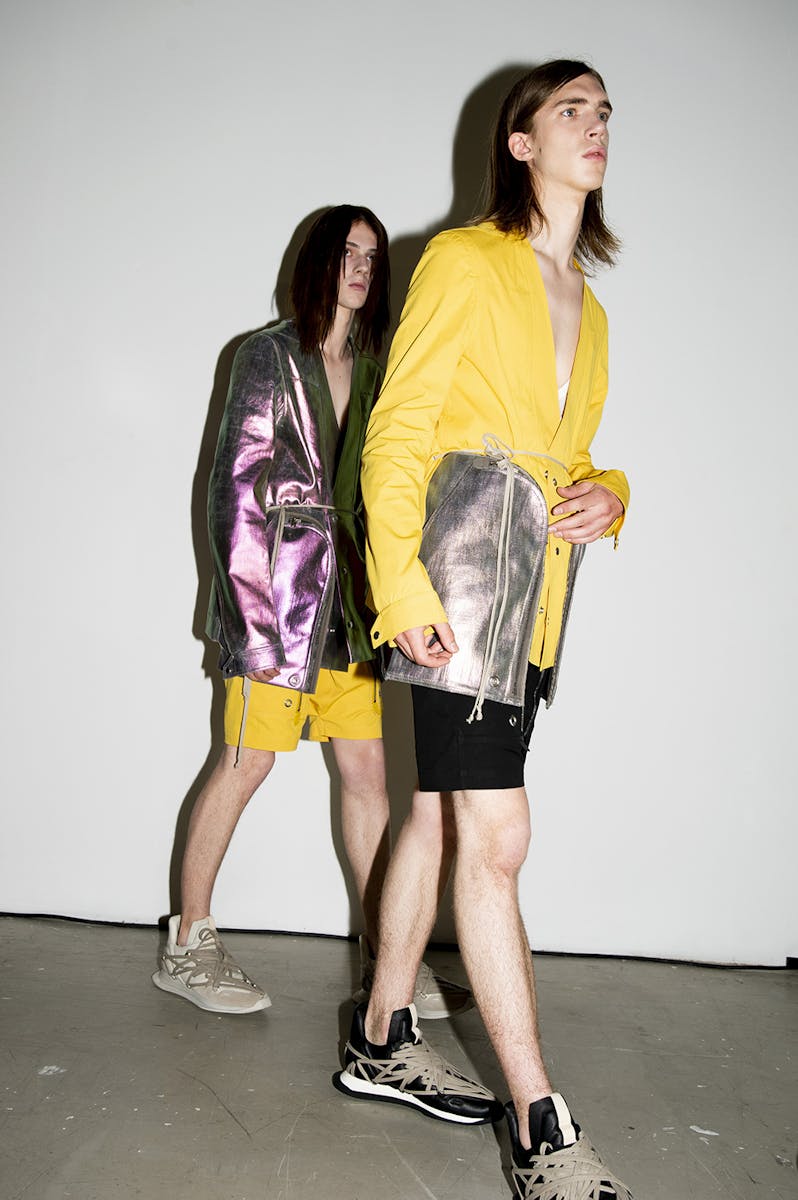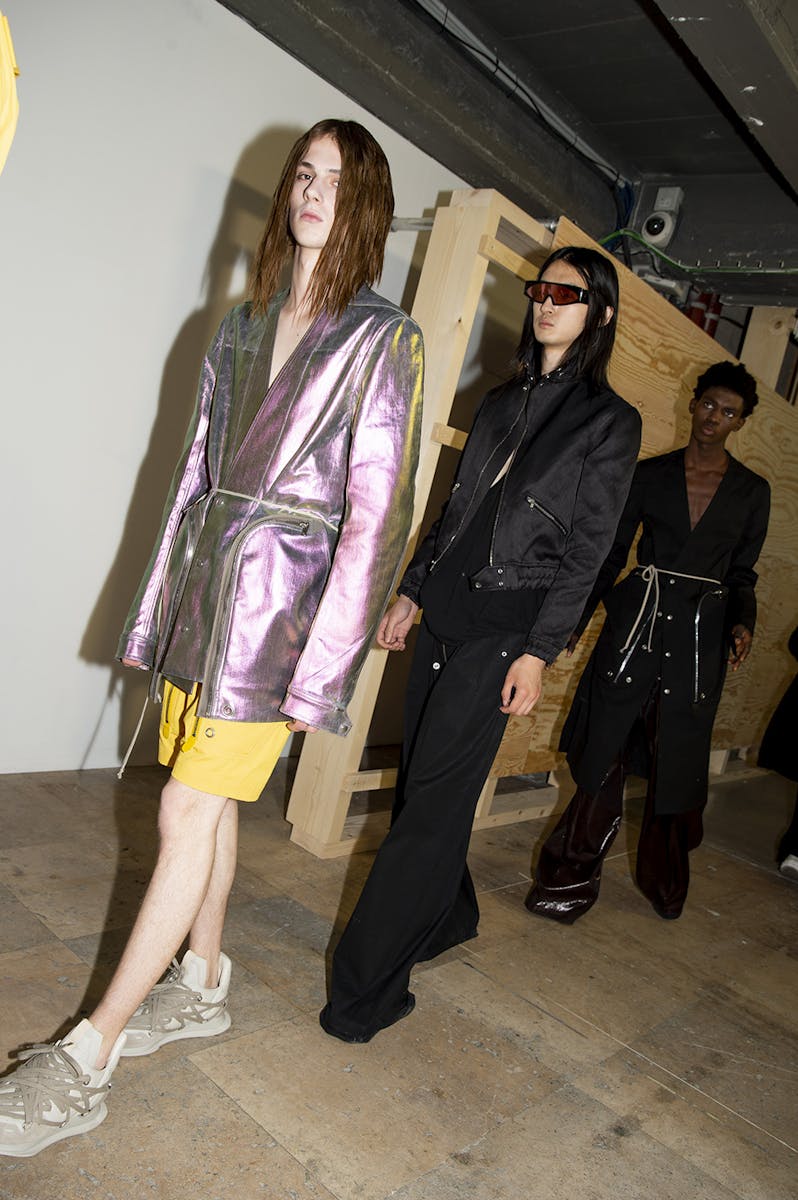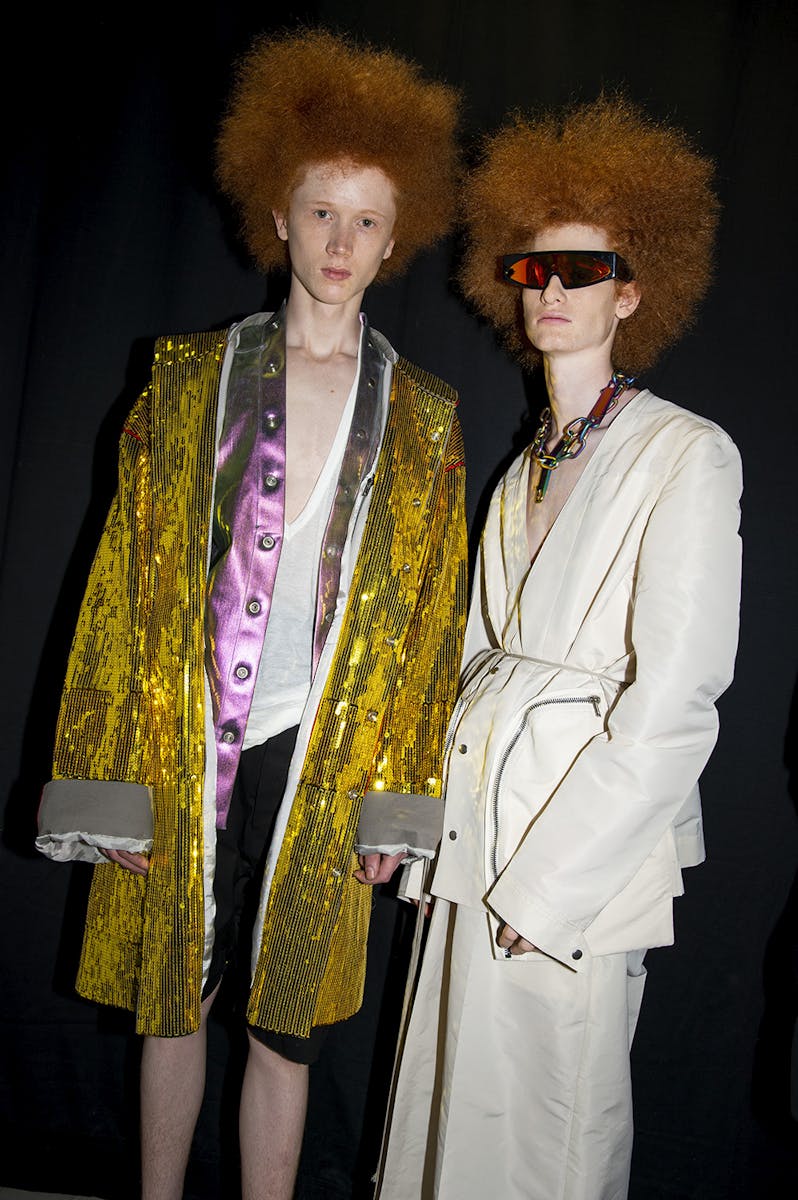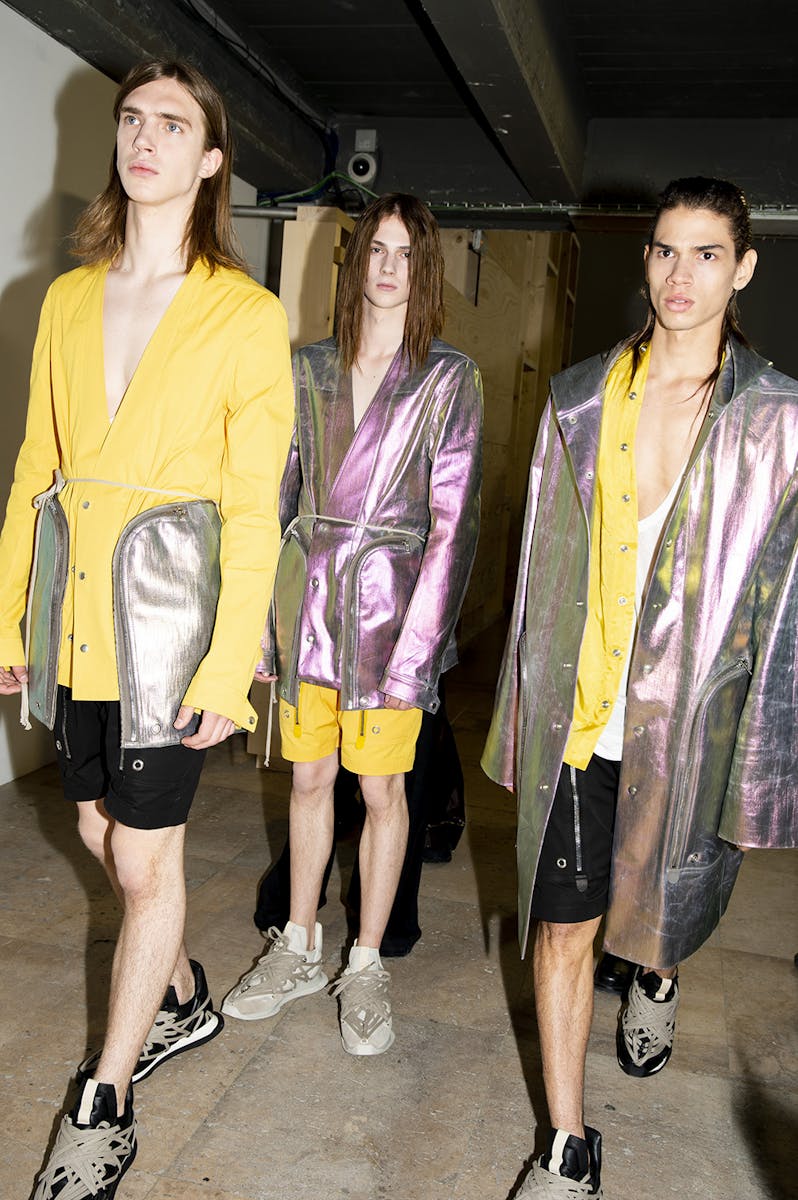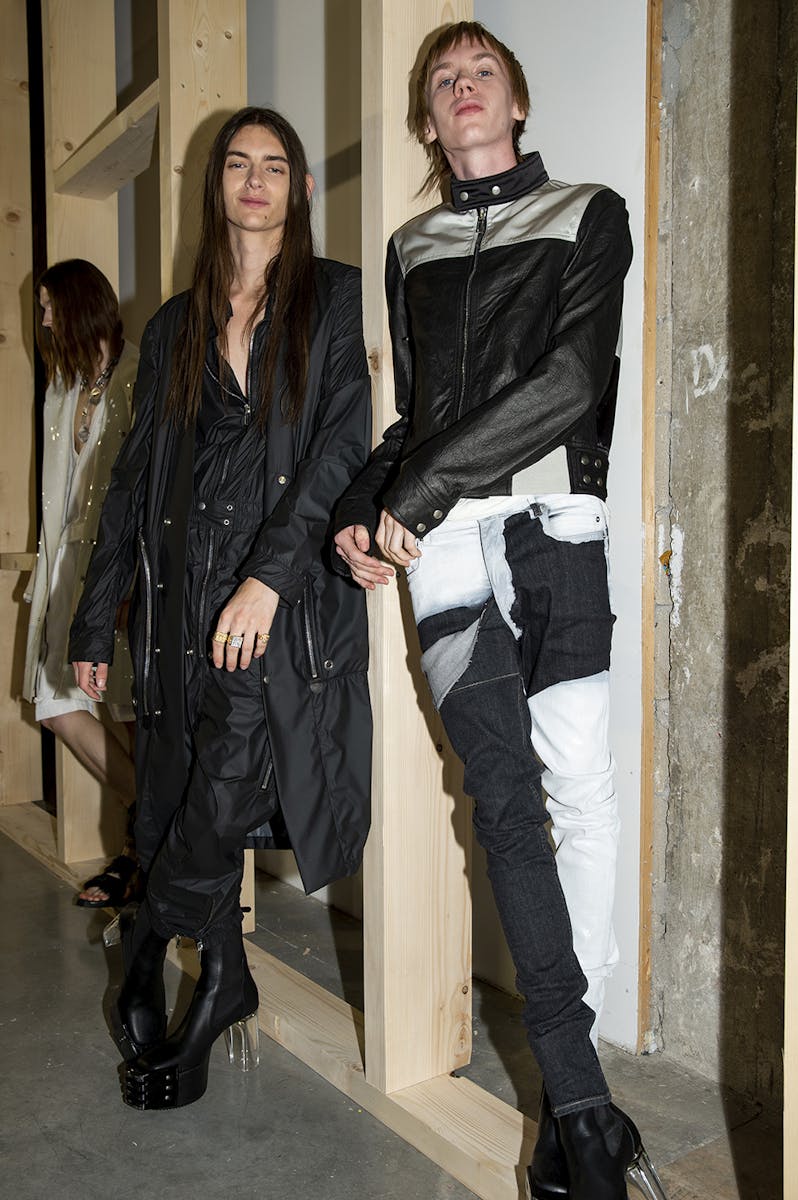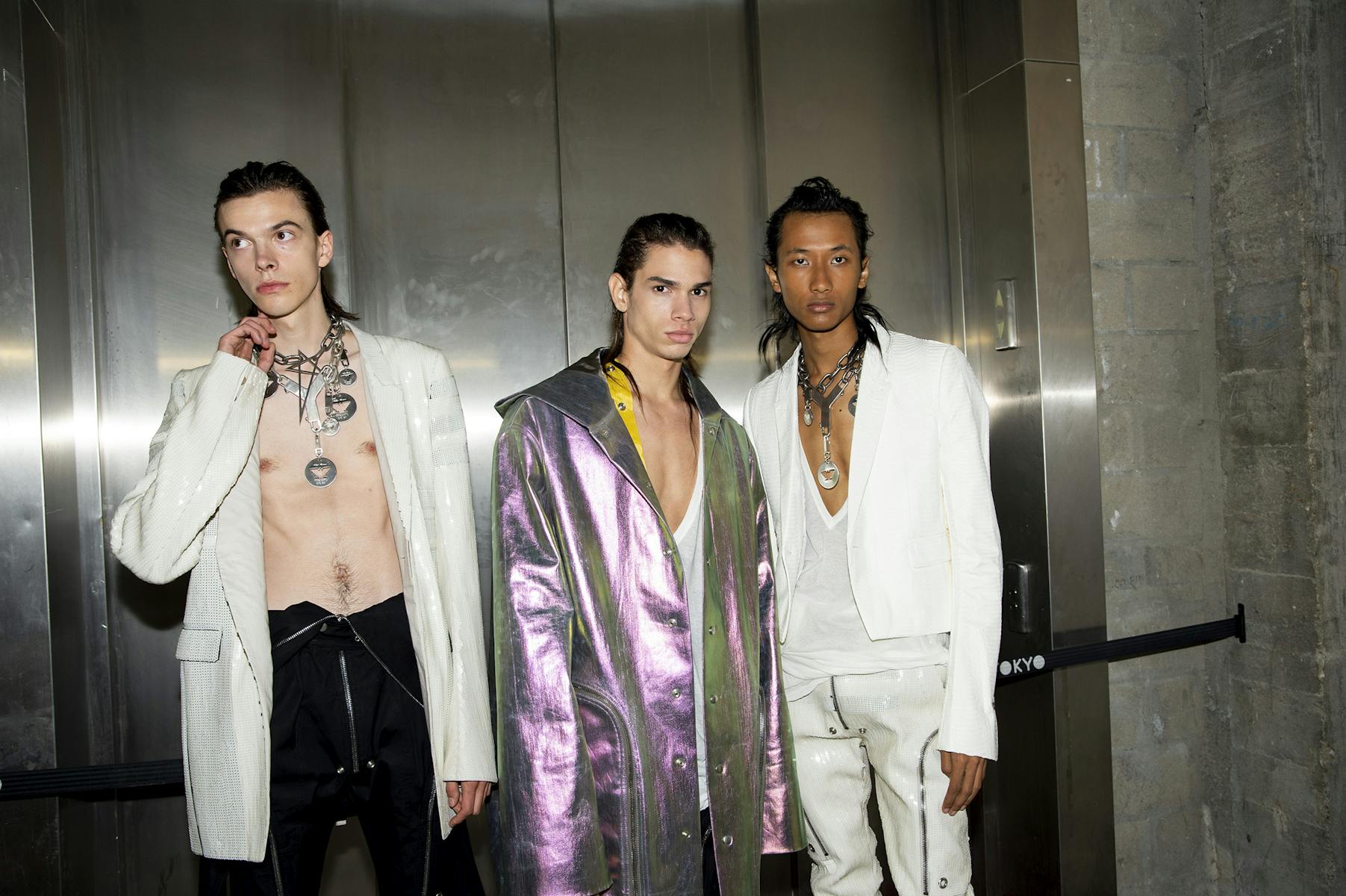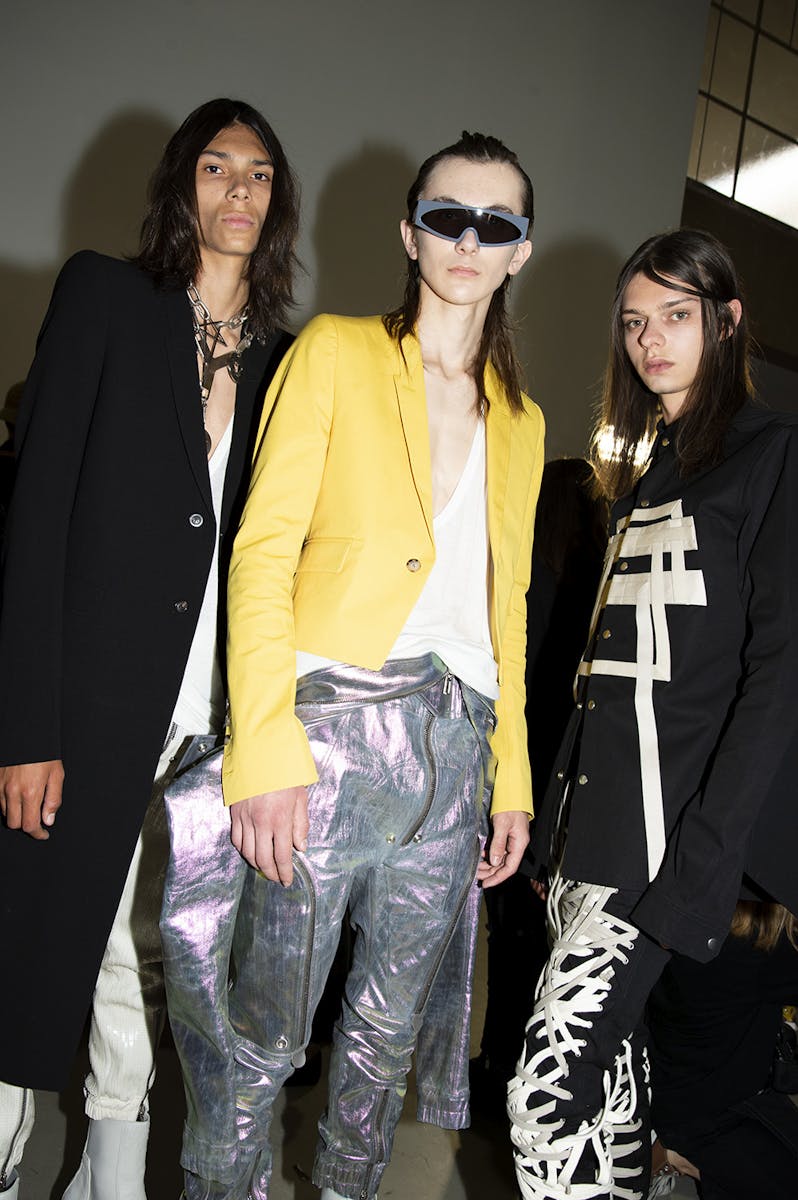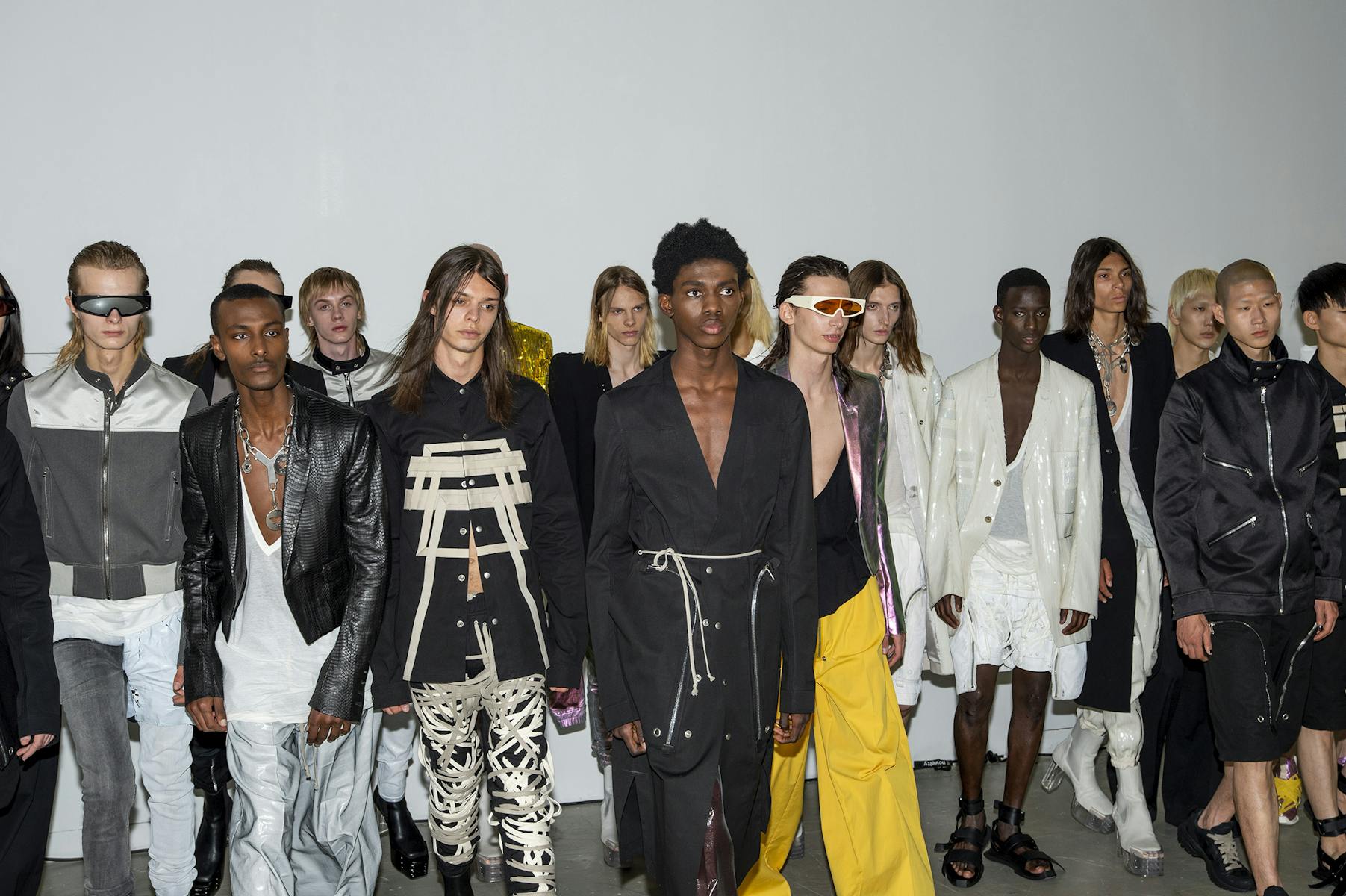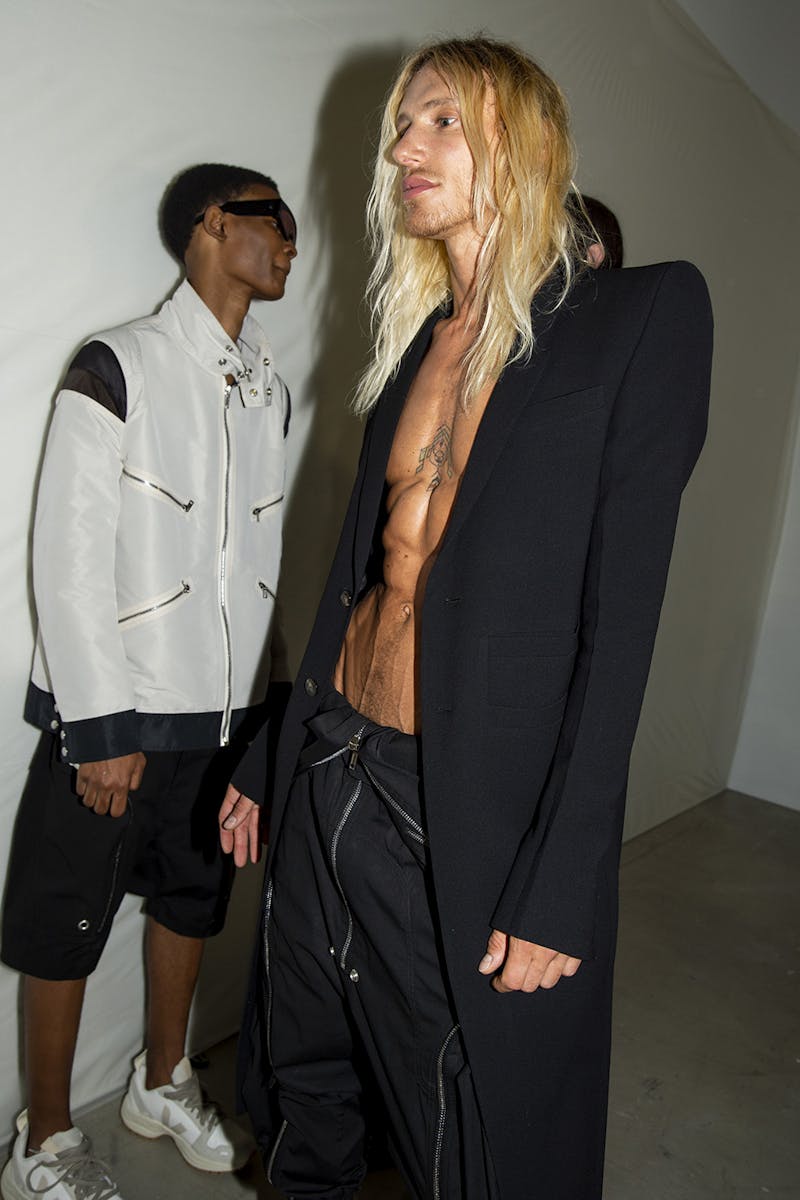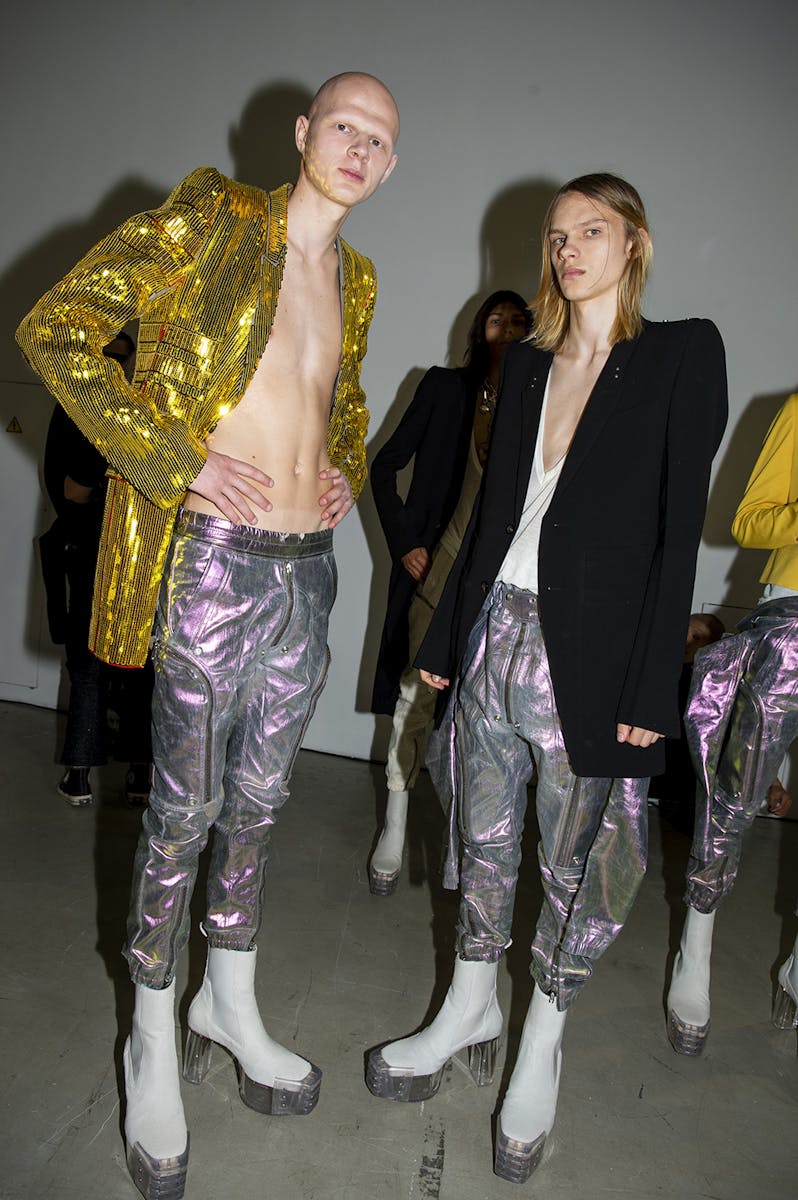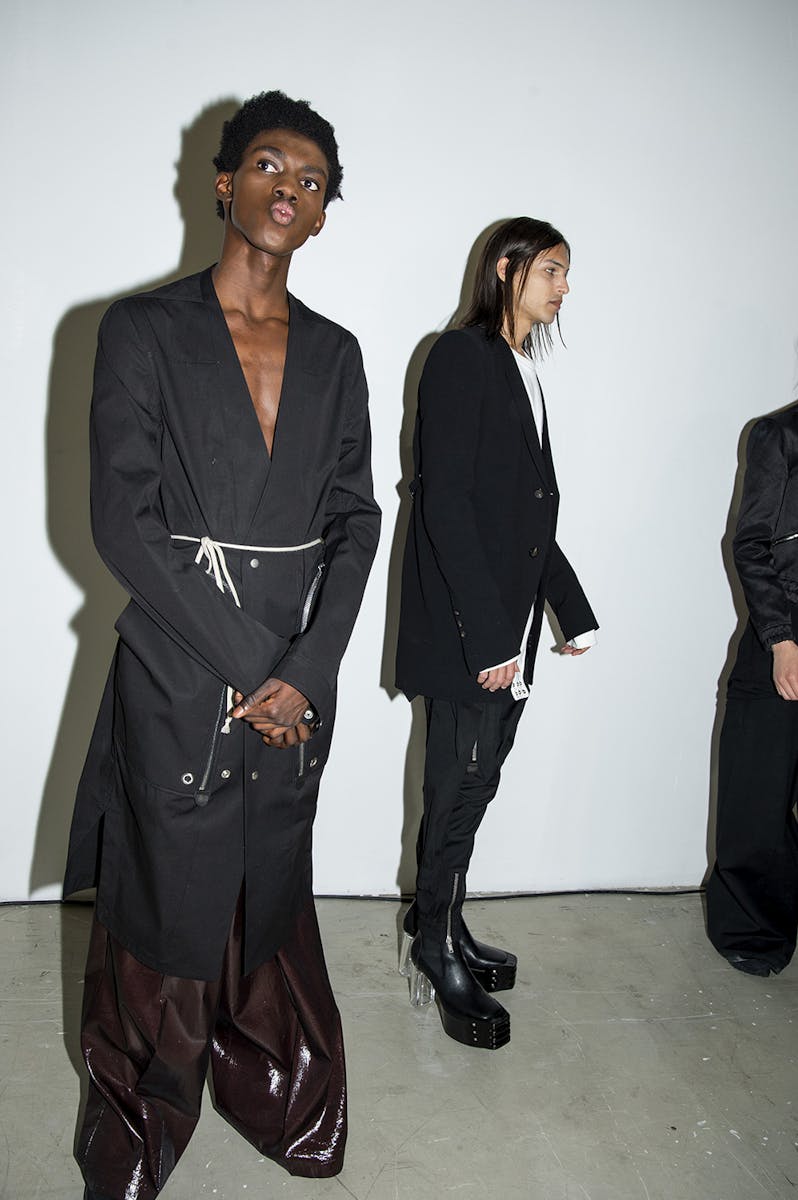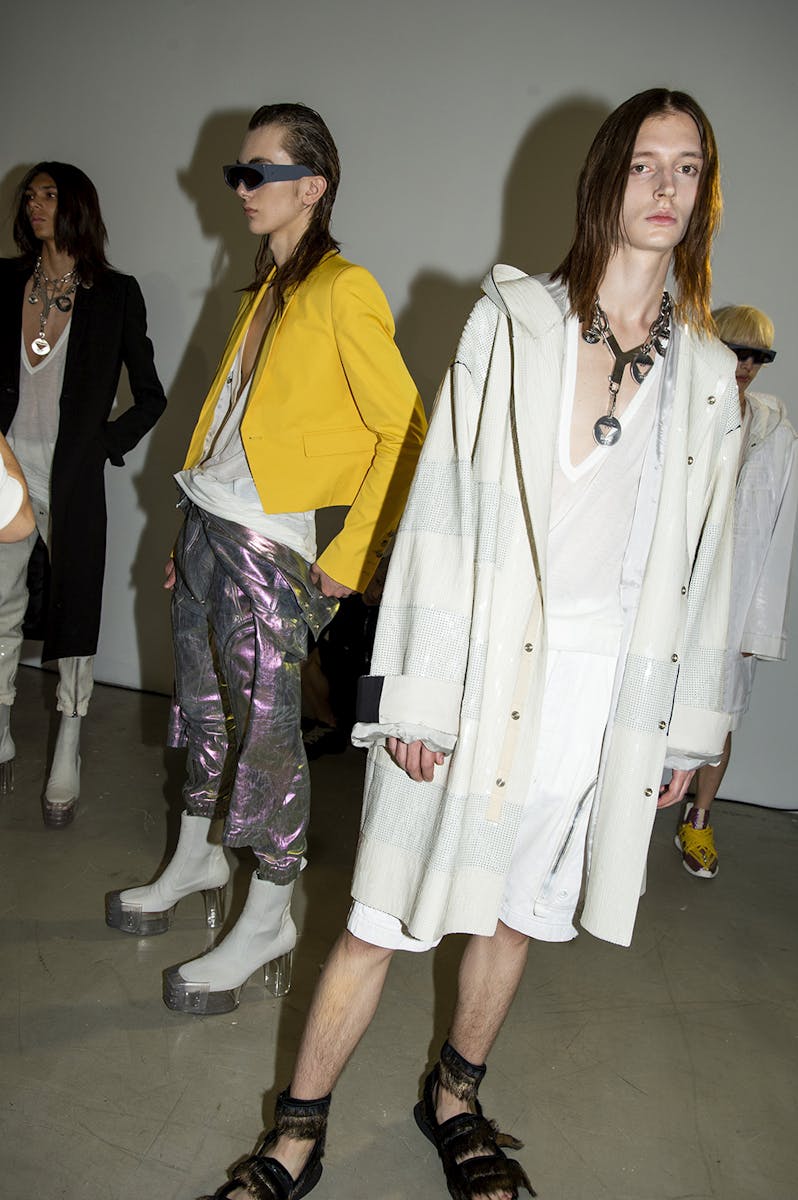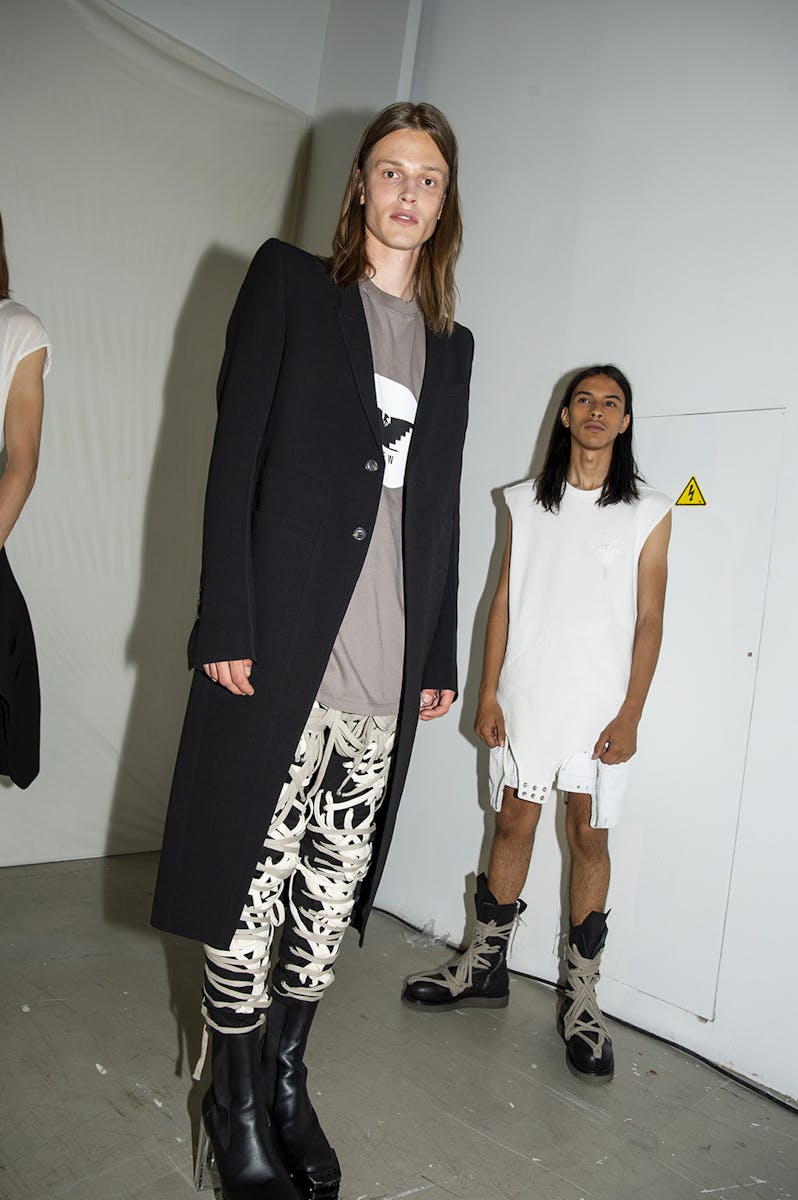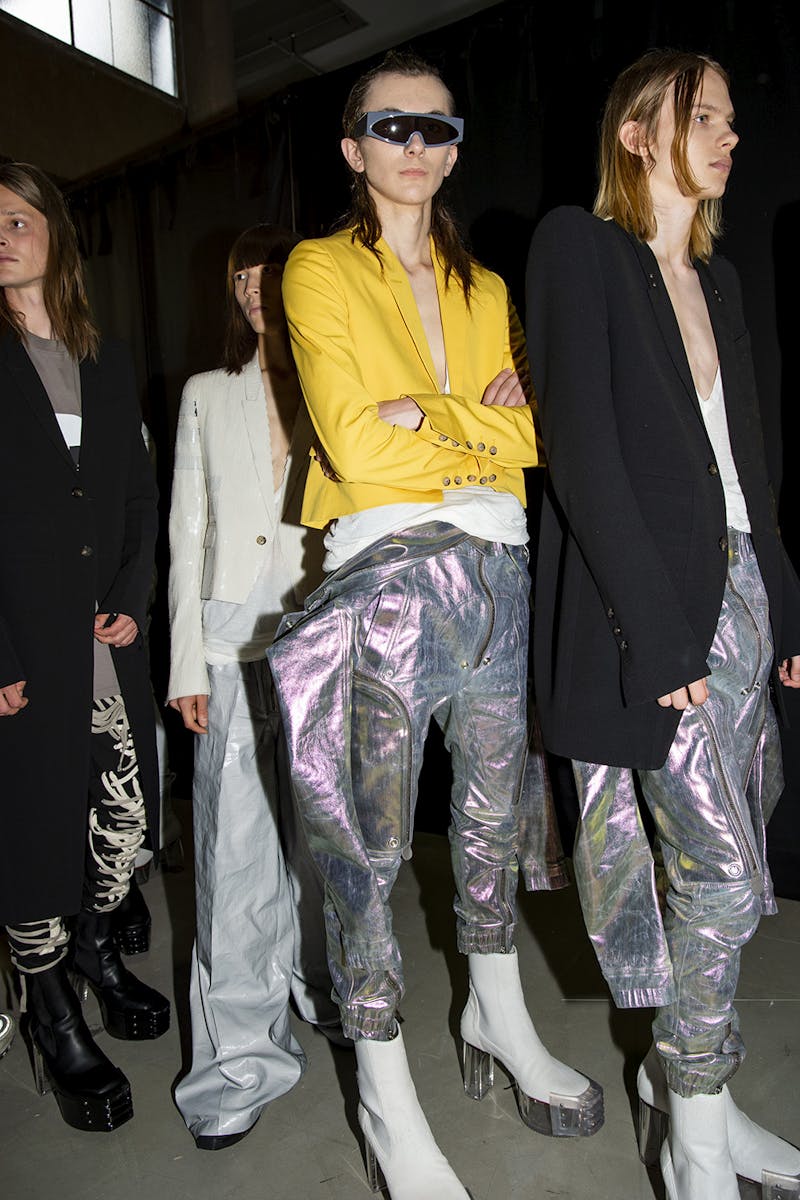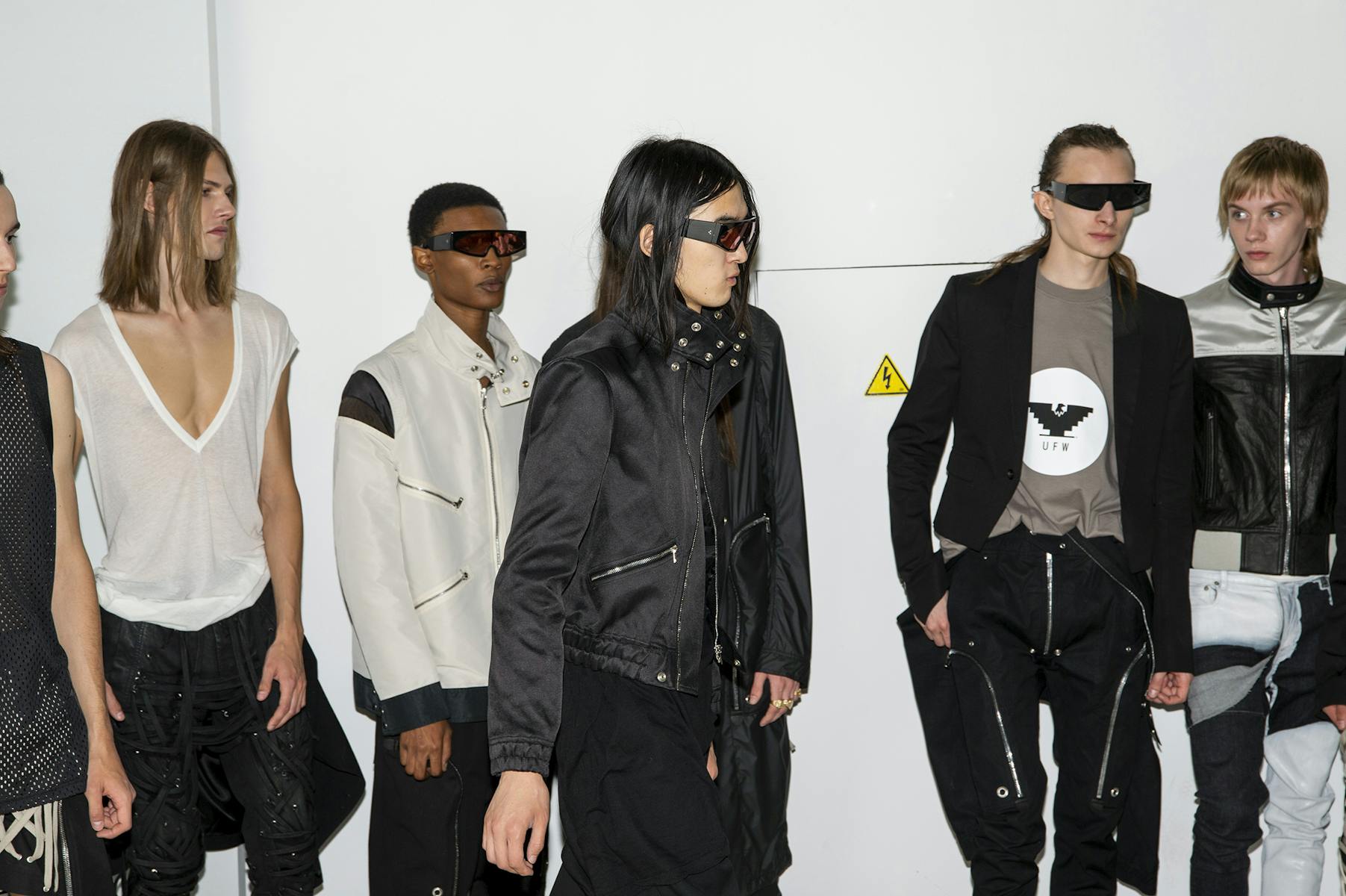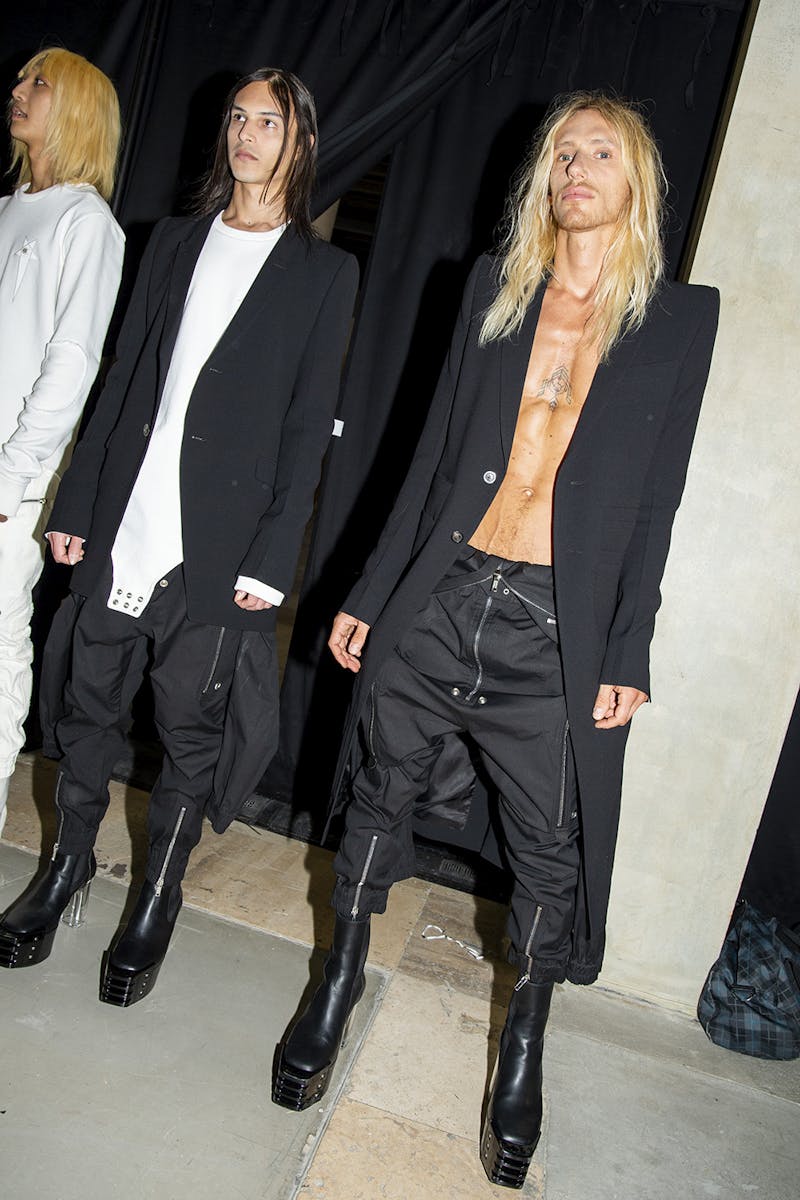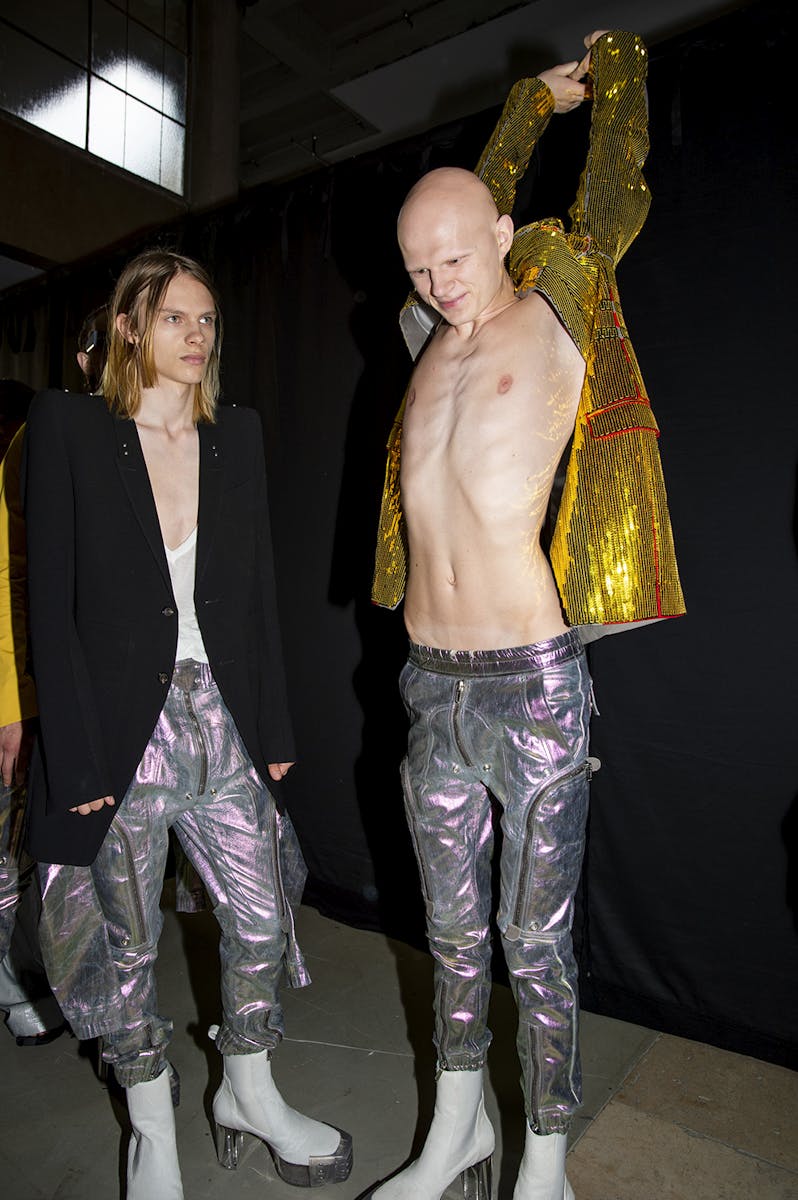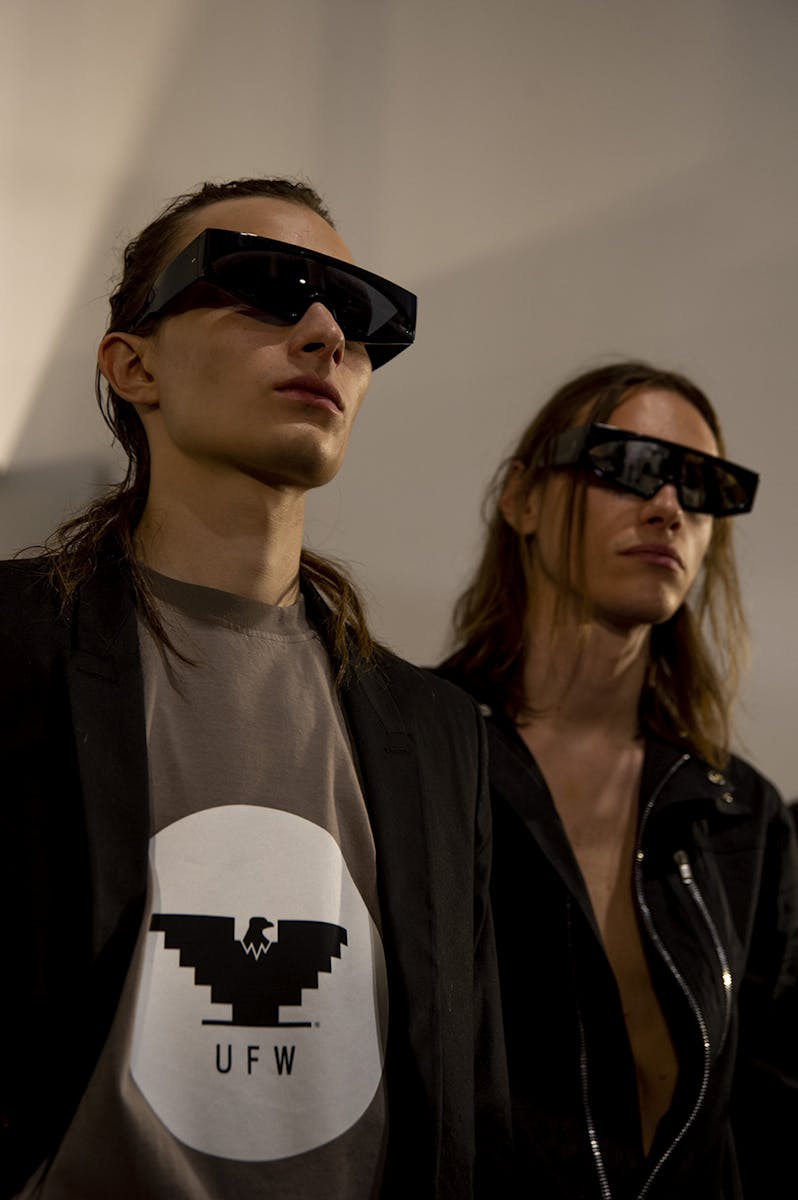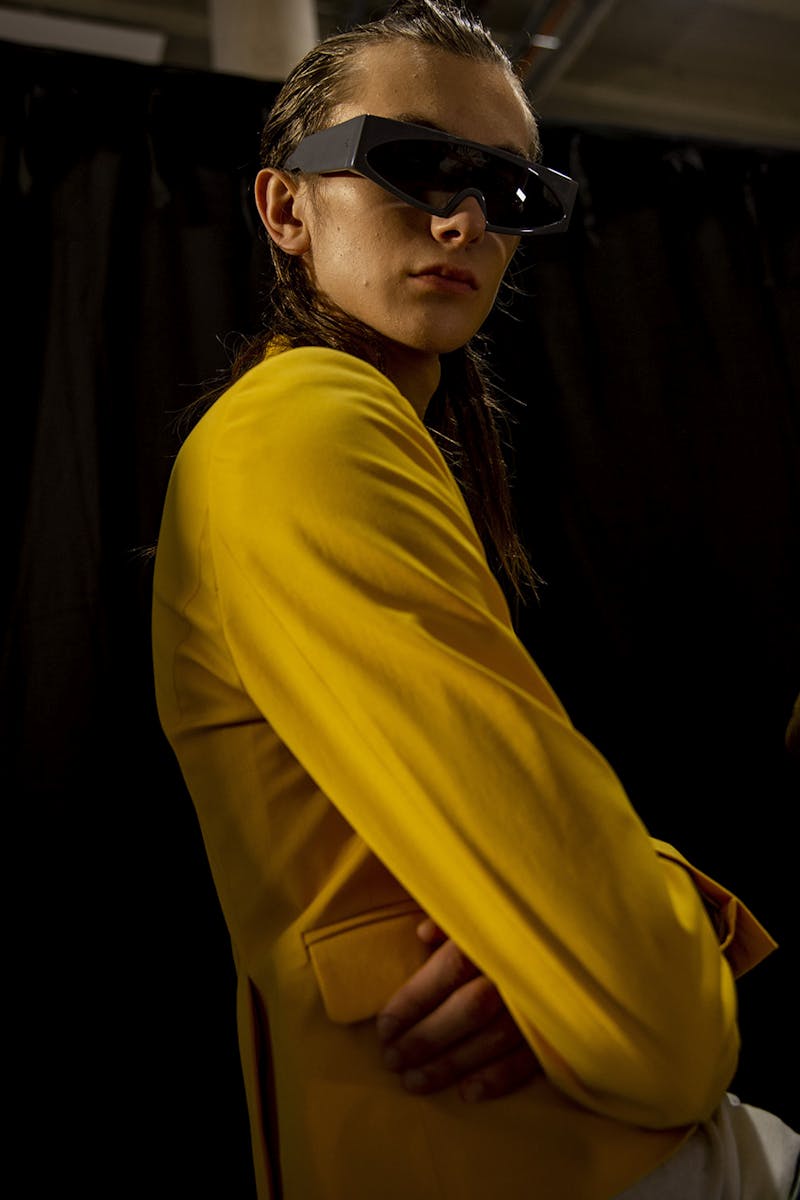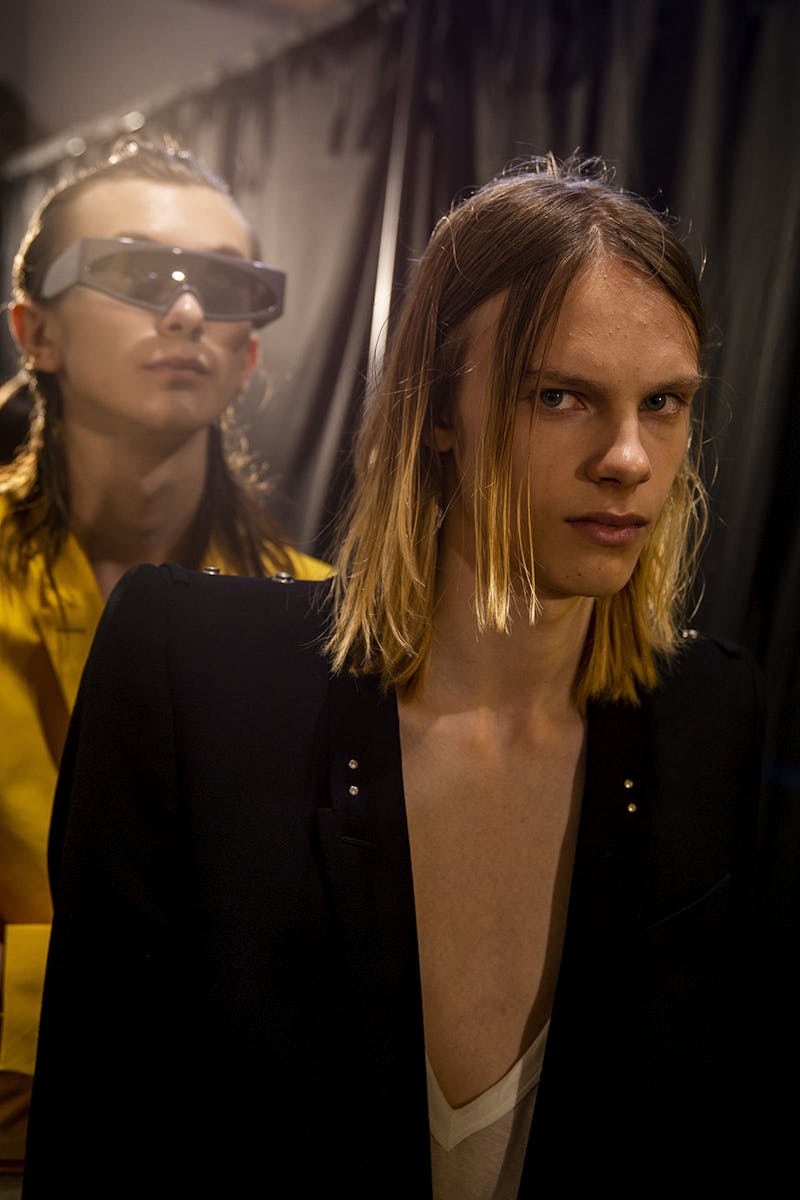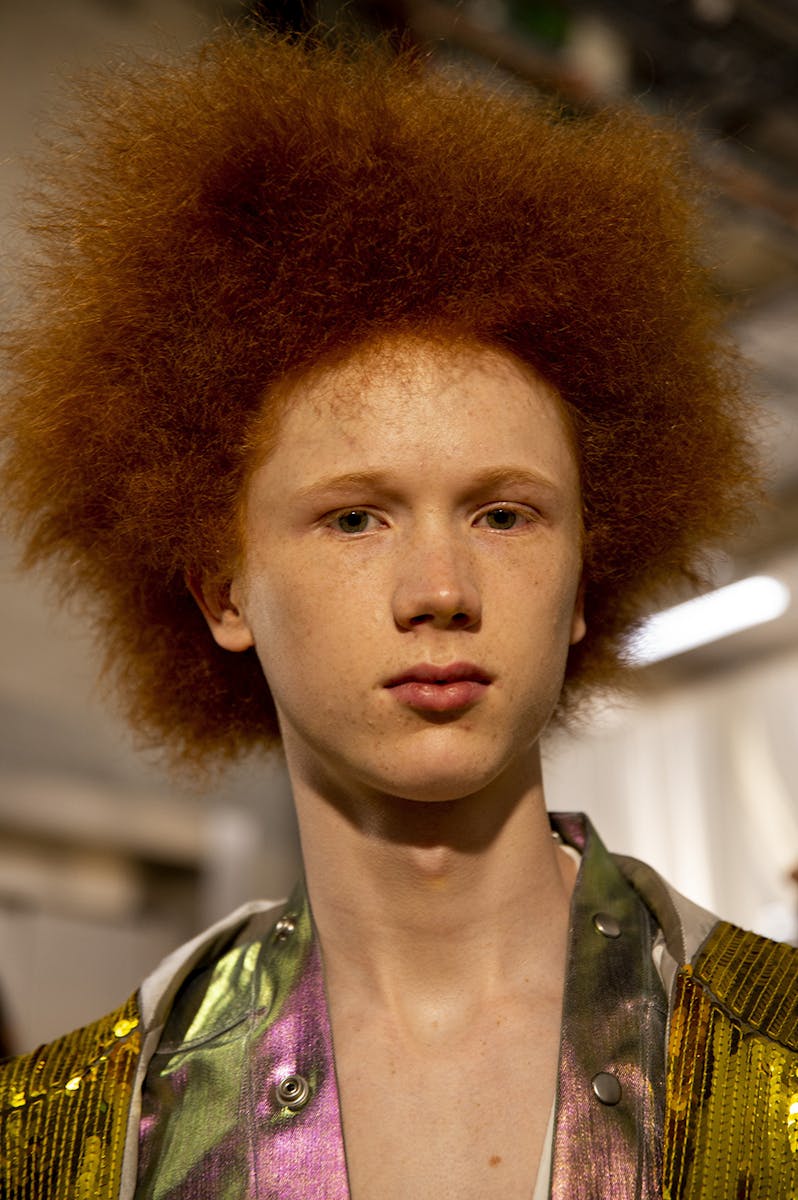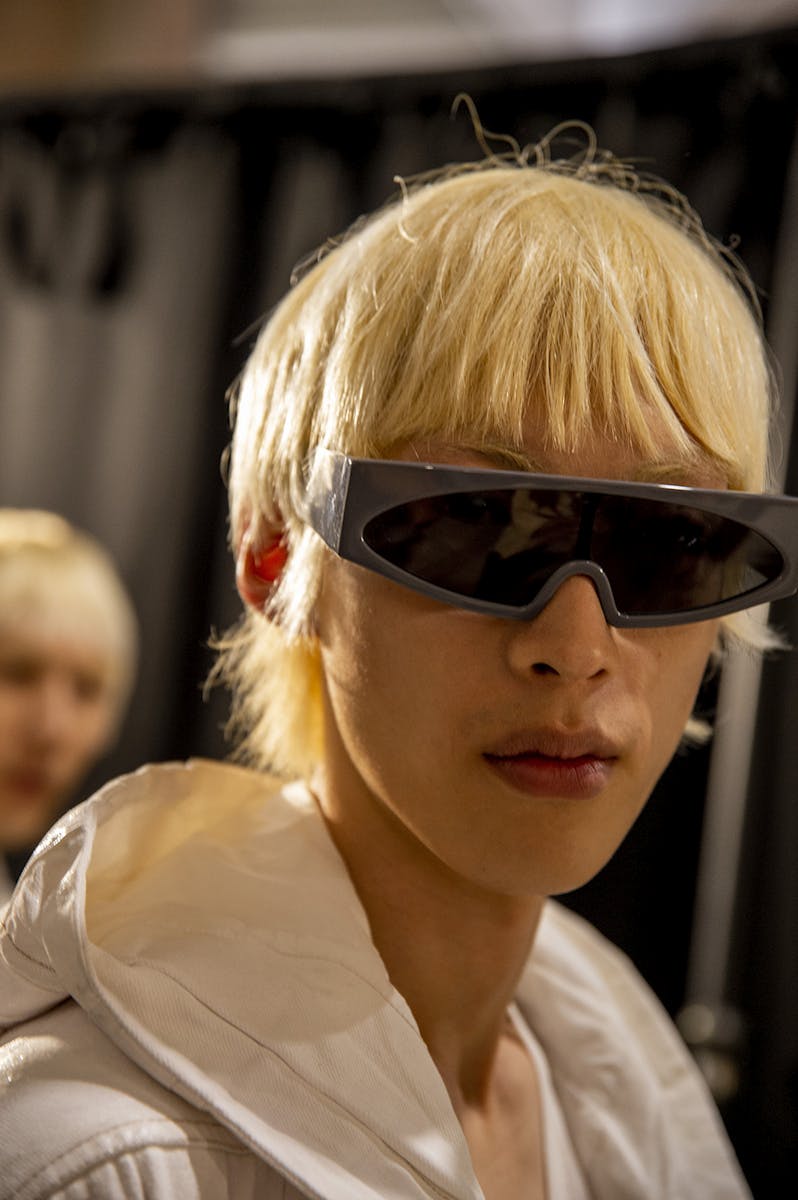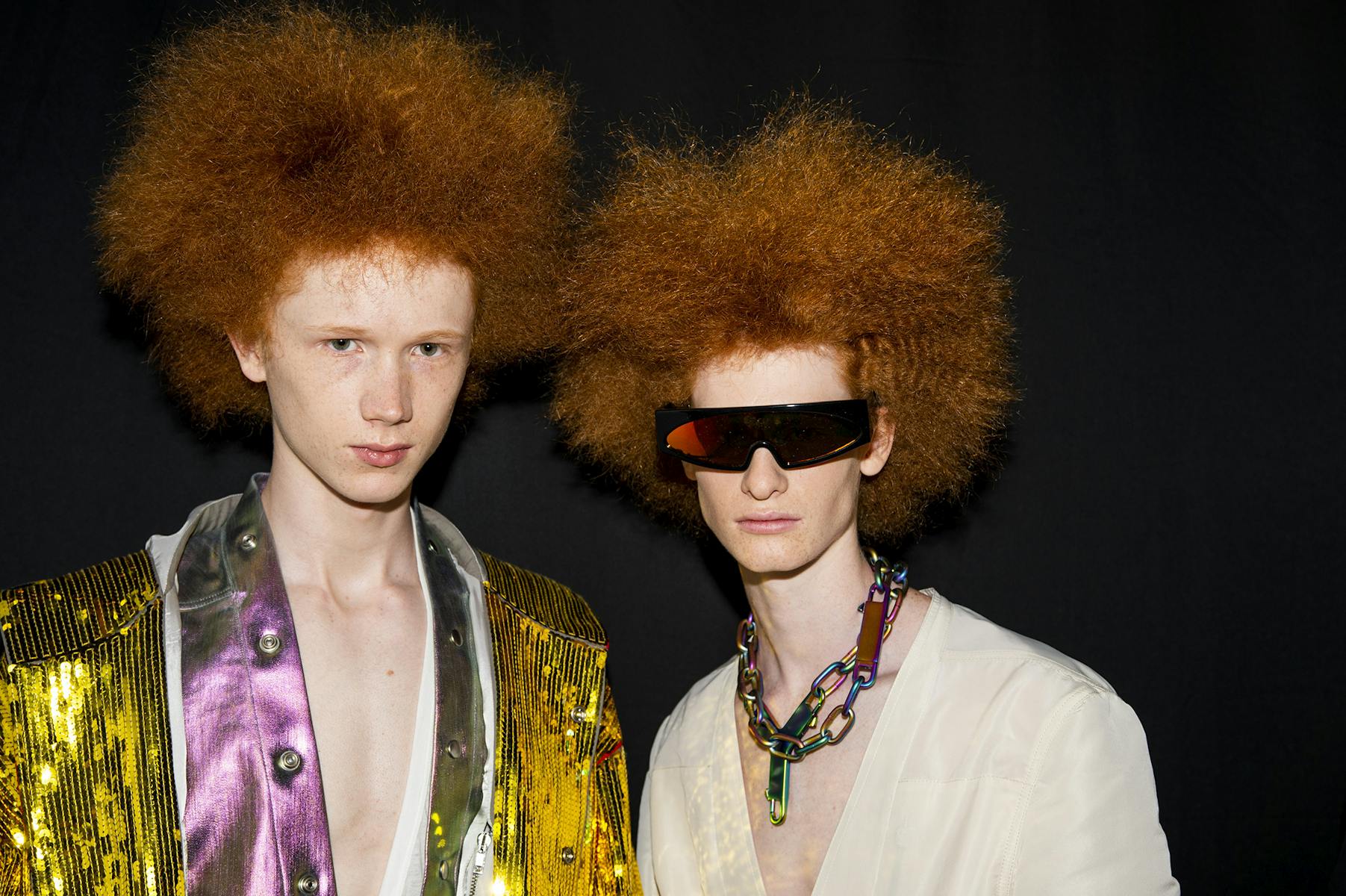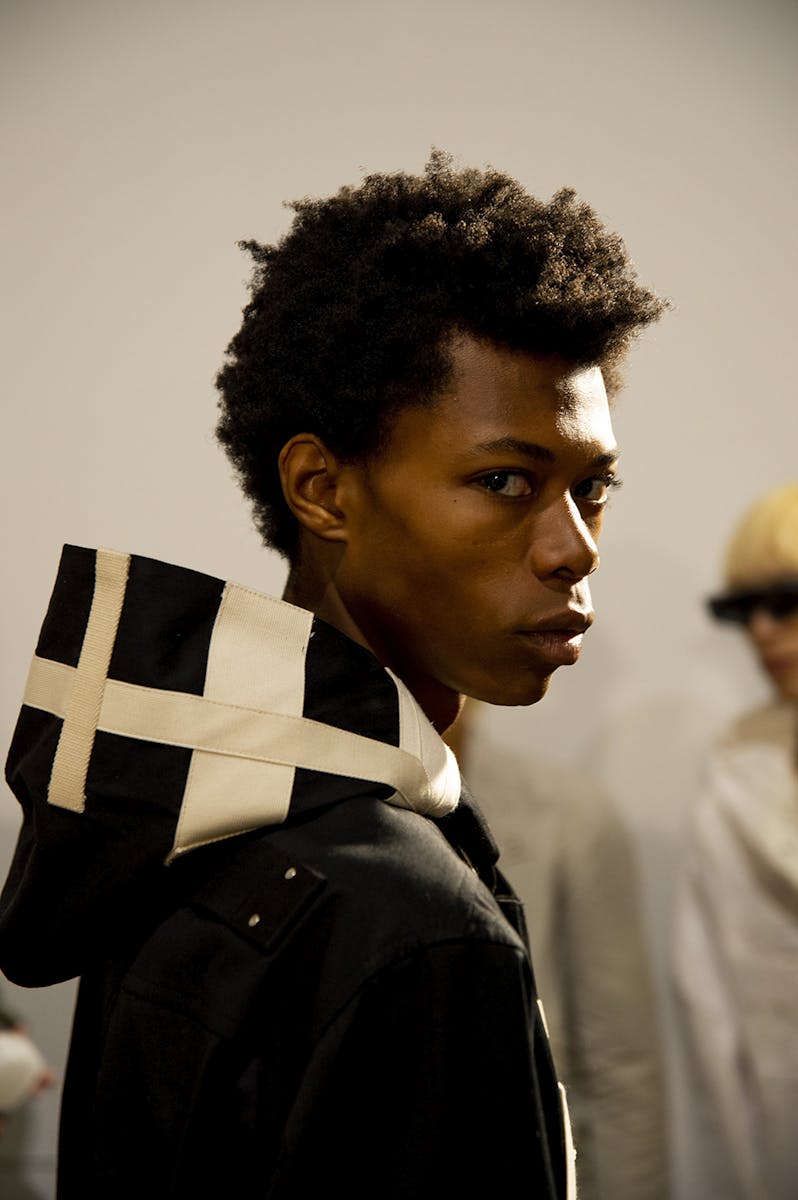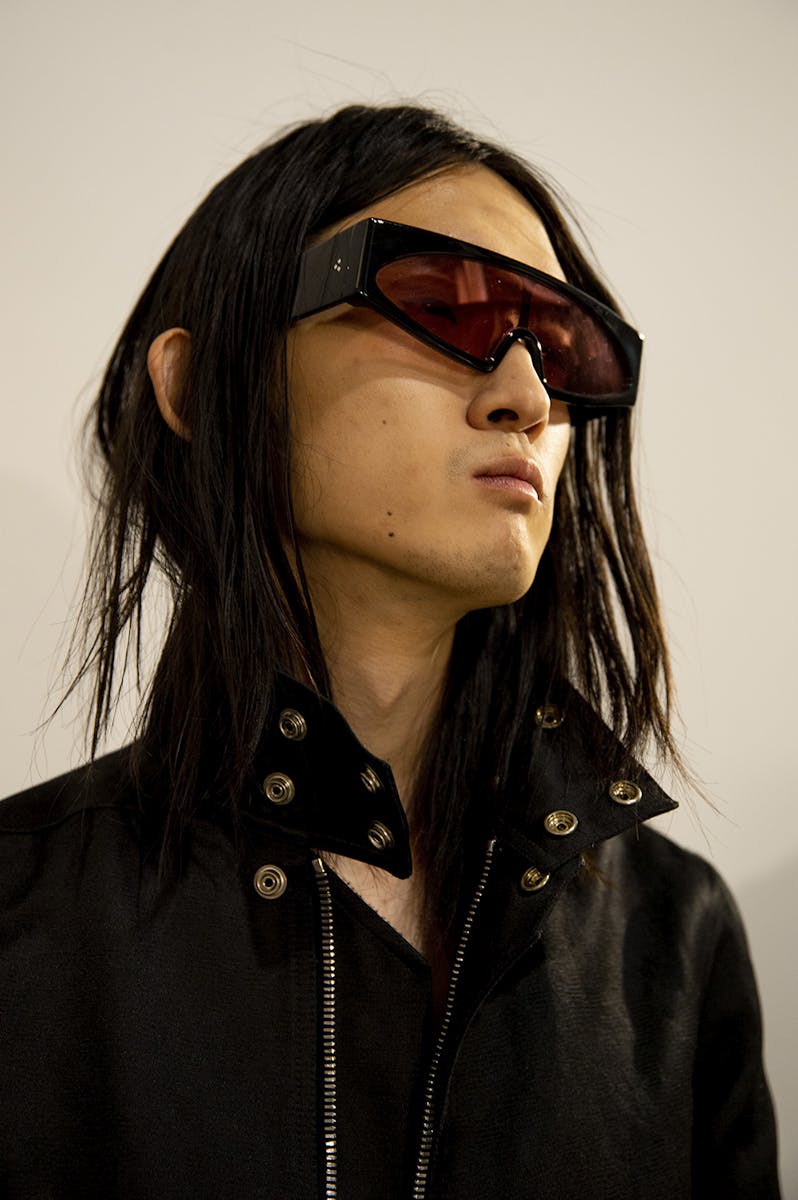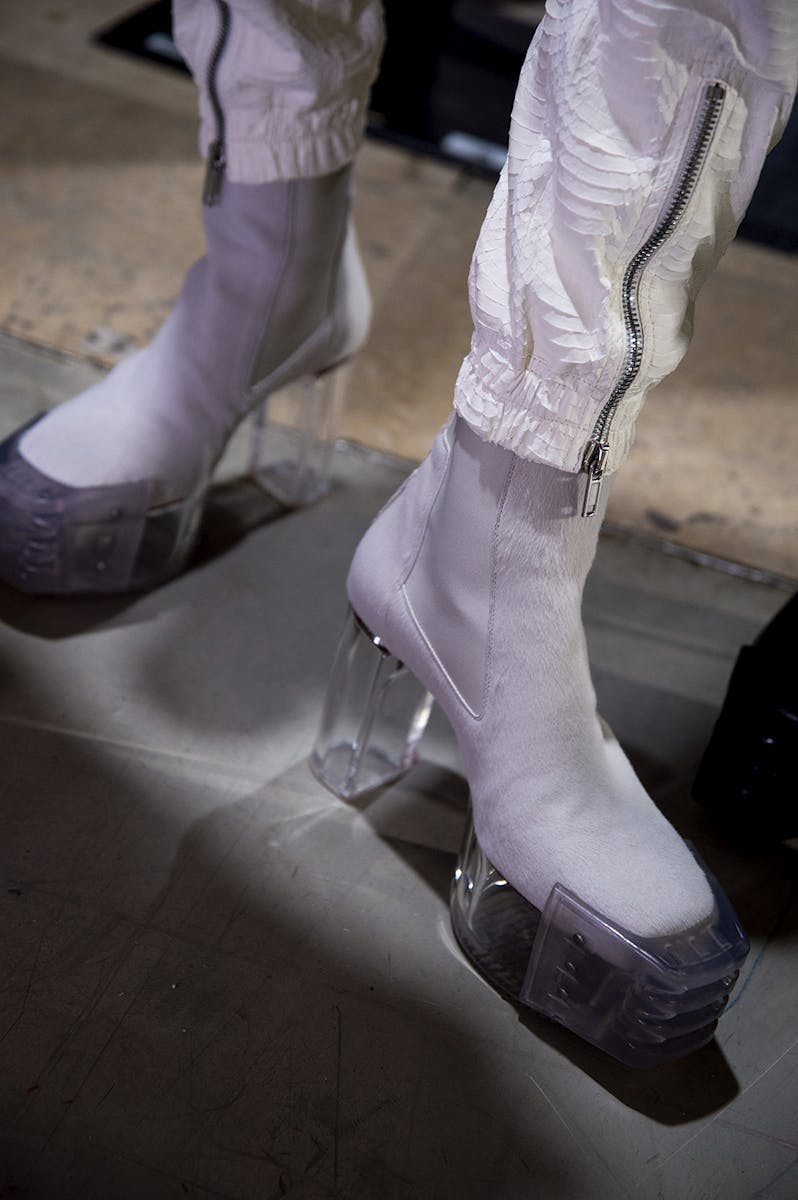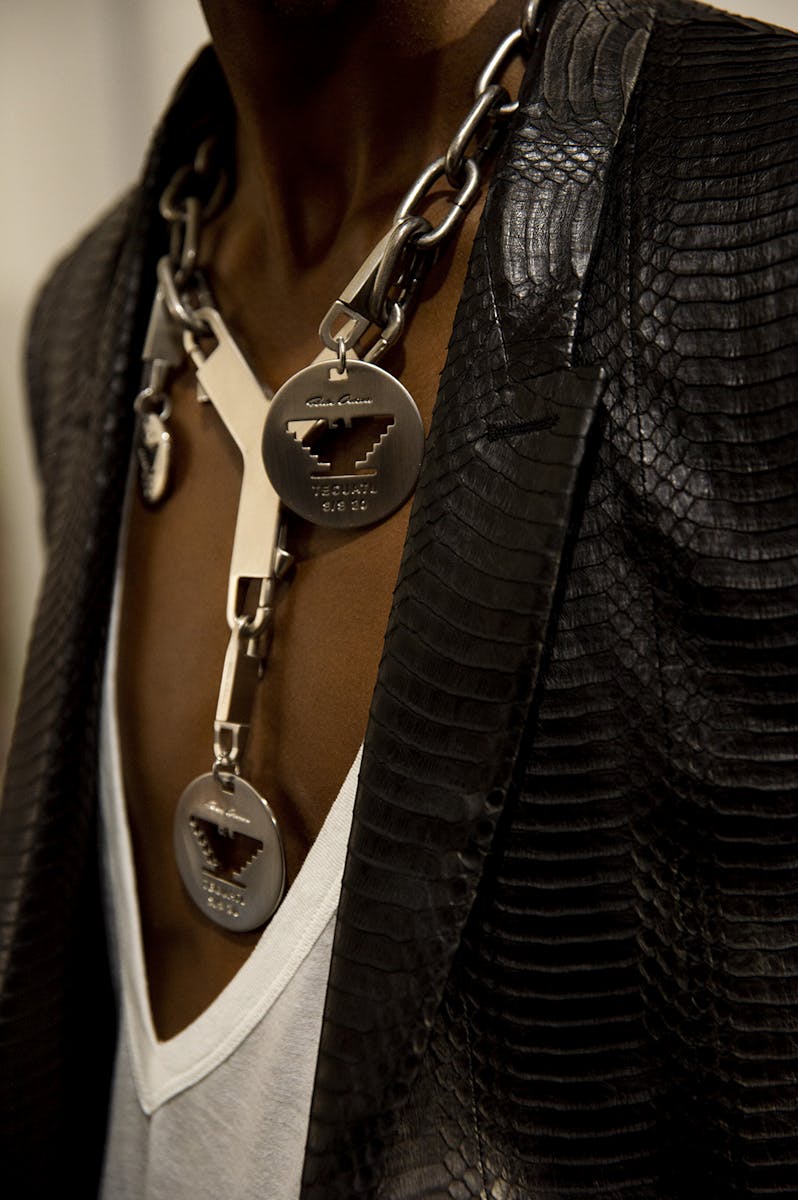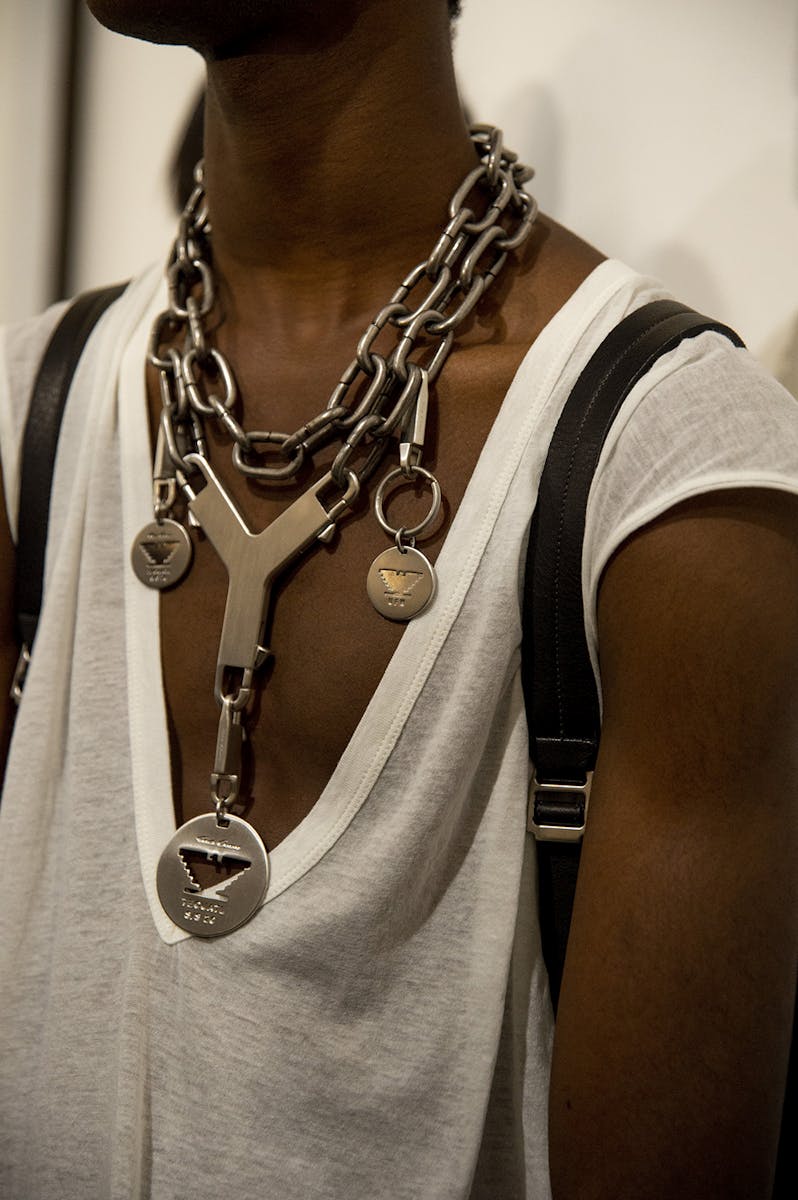 Listen now:

The sound of Rick Owens SS20
Tak­ing place in a vast indus­tri­al sports hall (car­pet­ed in pink) on the out­skirts of Paris, Raf's SS20 col­lec­tion was a response to ​"cor­po­rate, con­sumer, fas­cist" Amer­i­ca (accord­ing to the voice over at the start). Think ​'Stoned Amer­i­ca' and ​'Sup­port Labs' slo­gans, lab coats, and a ​'My Own Pri­vate Antwerp' jack­et, sound­tracked by Mica Levi's Under the Skin.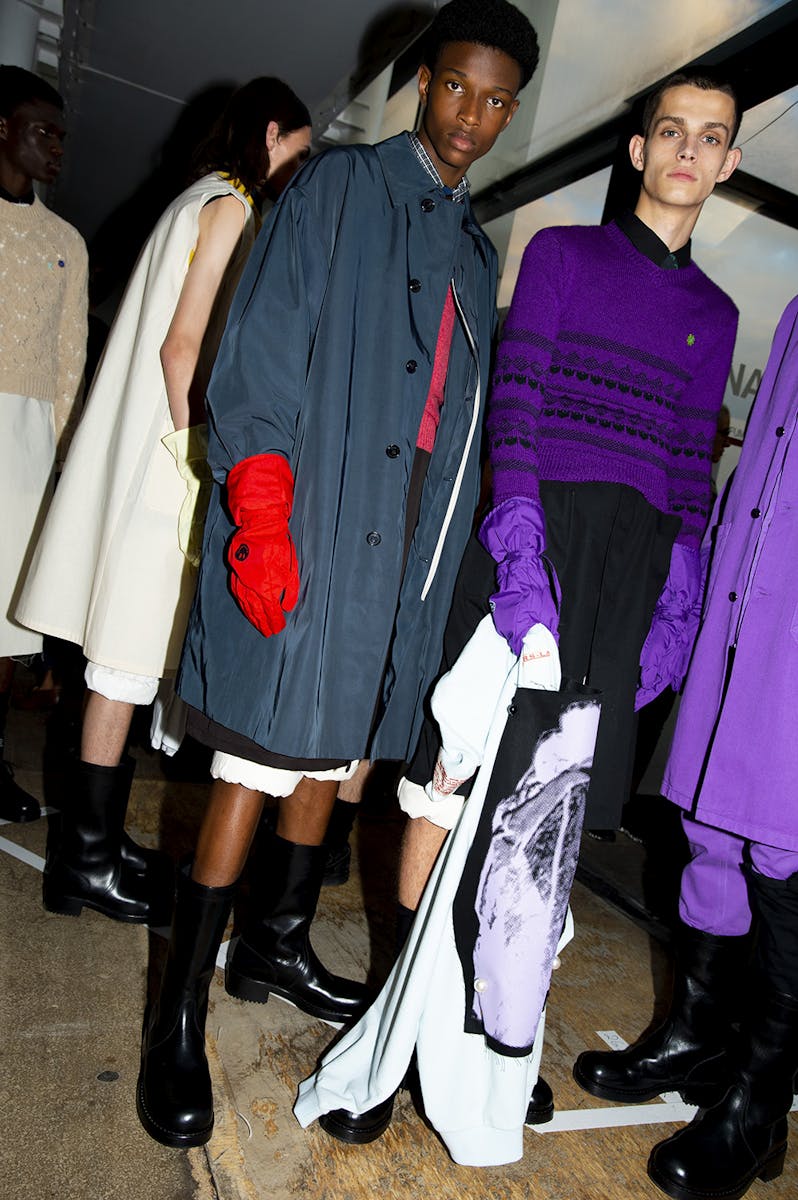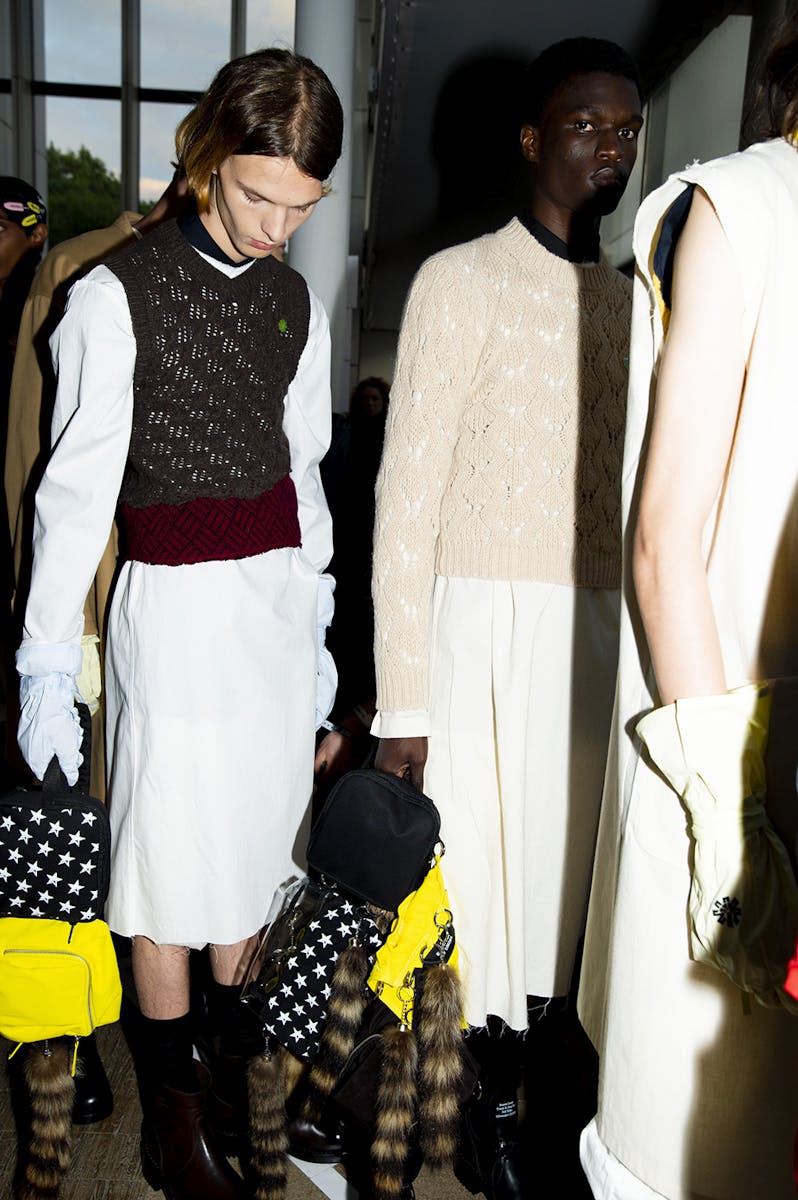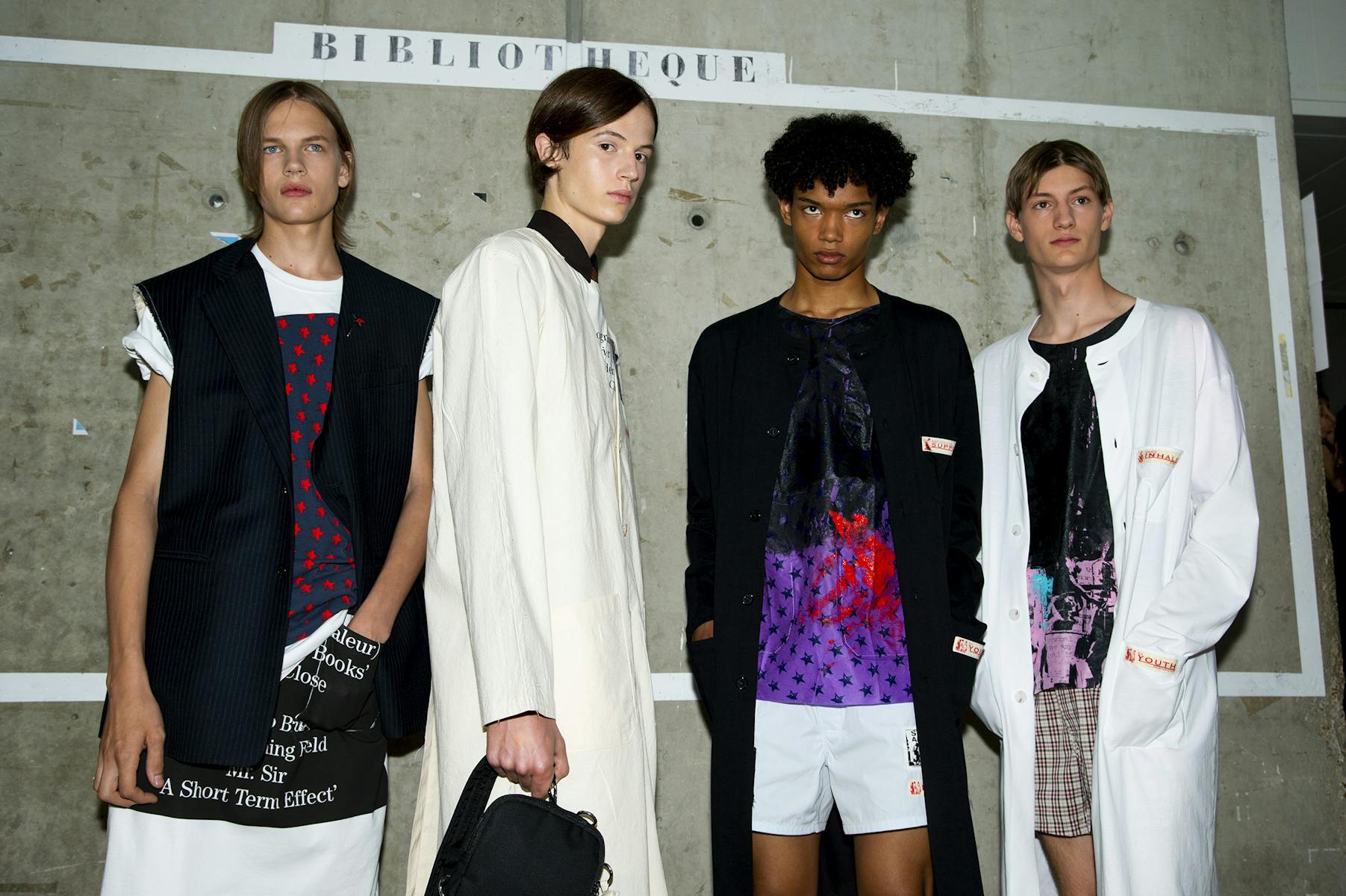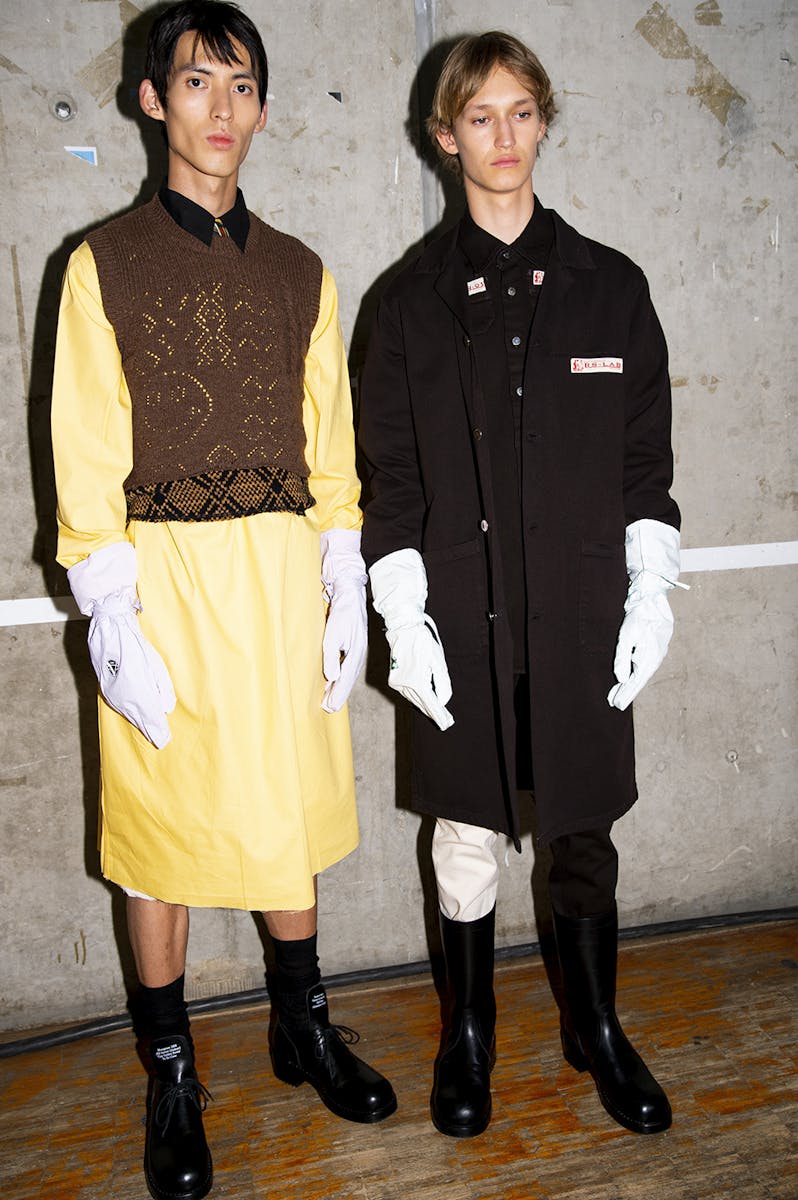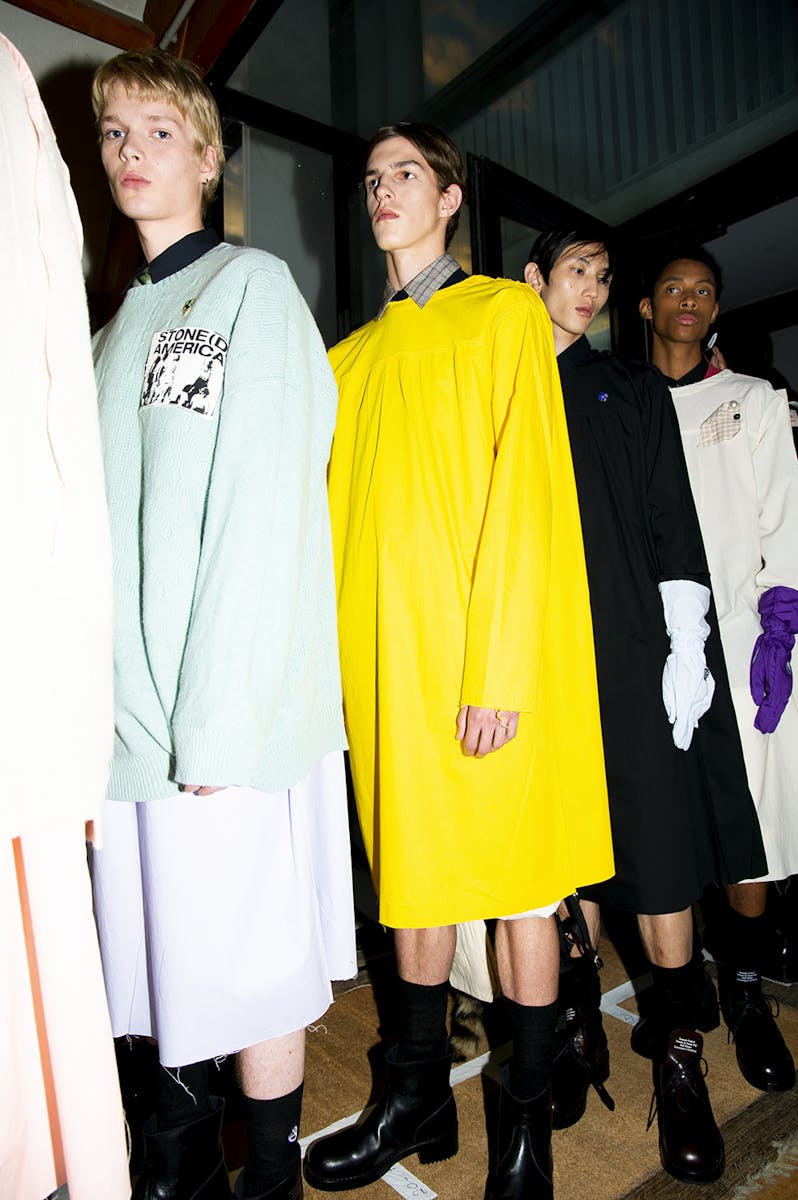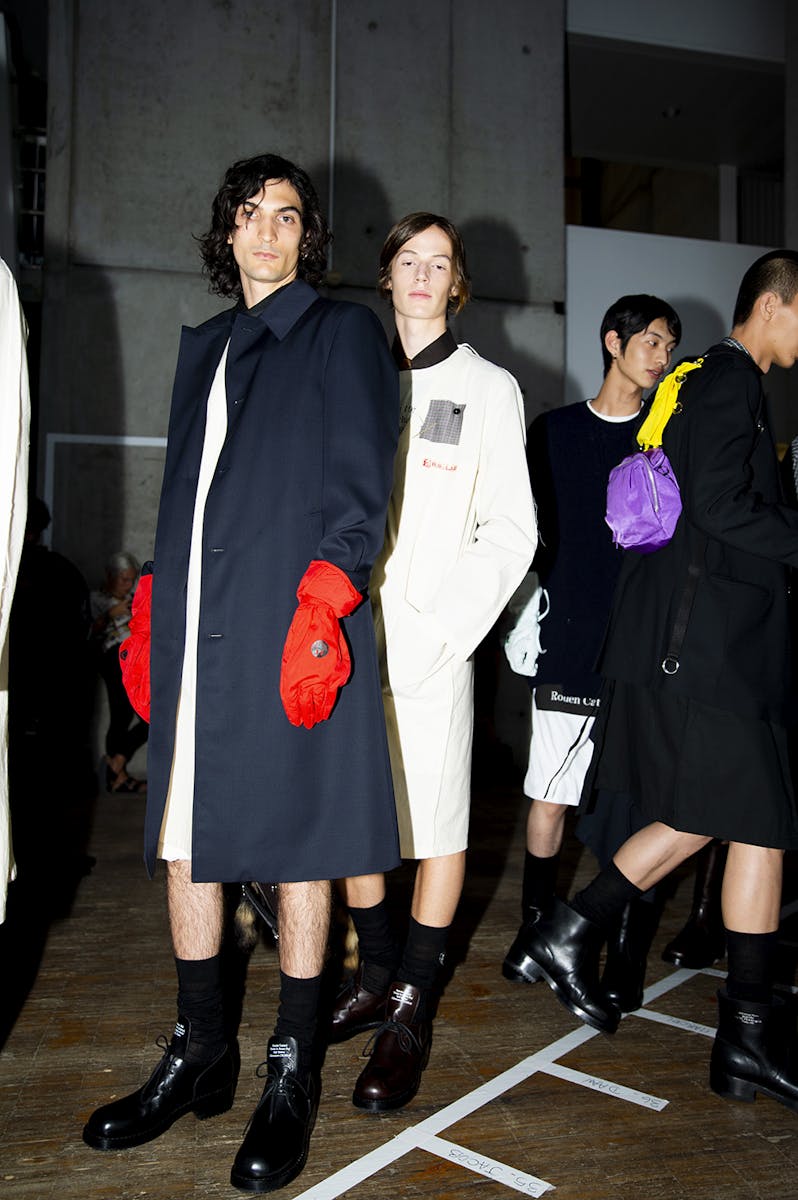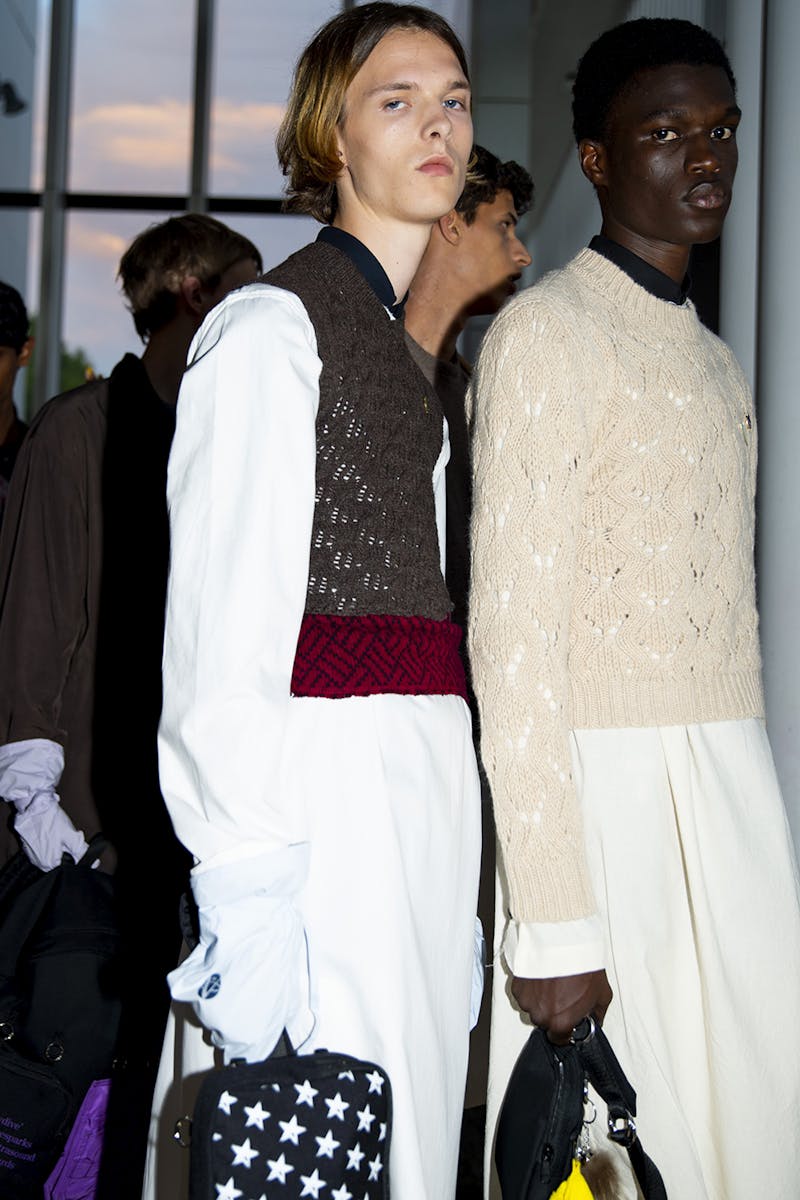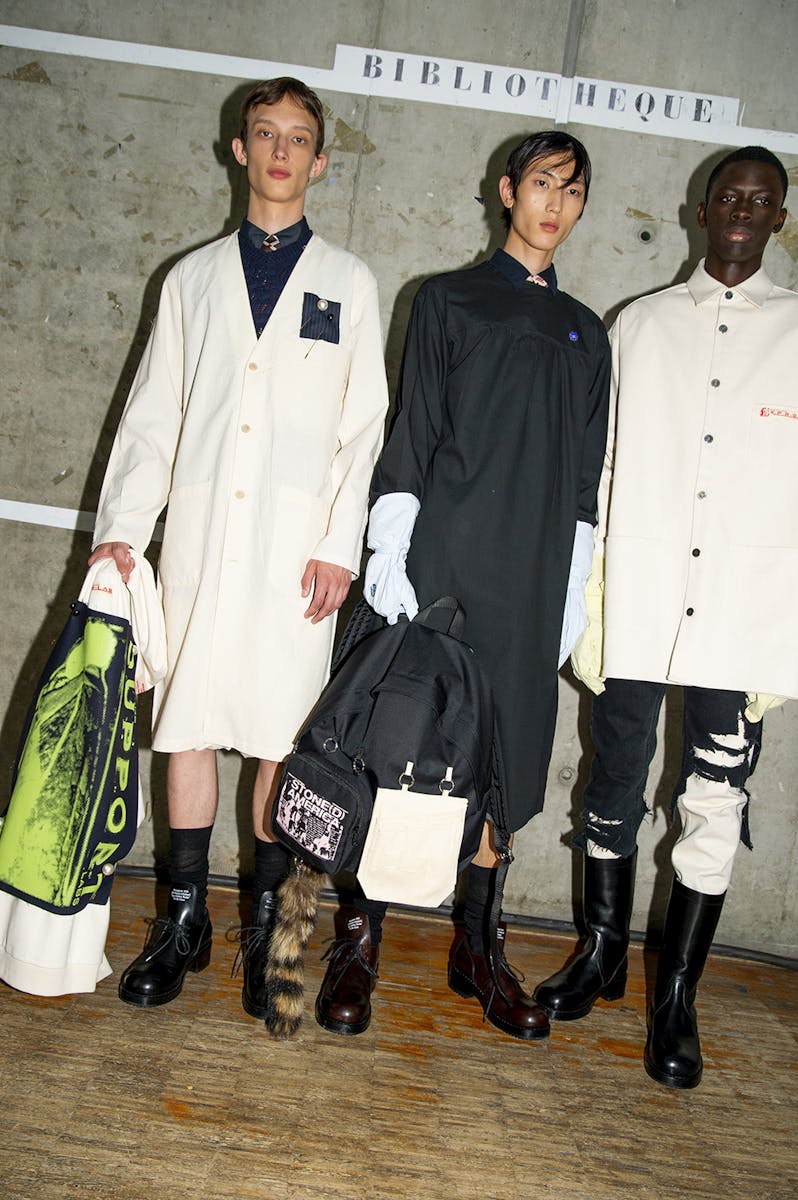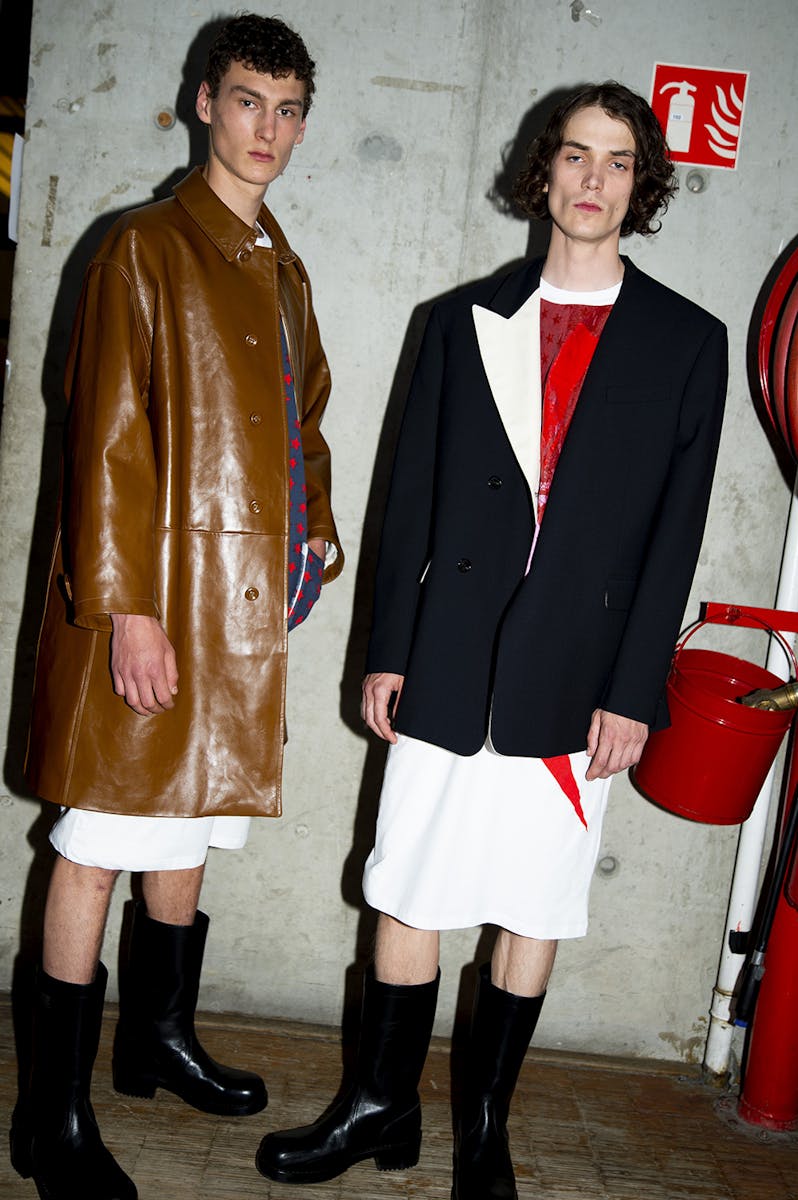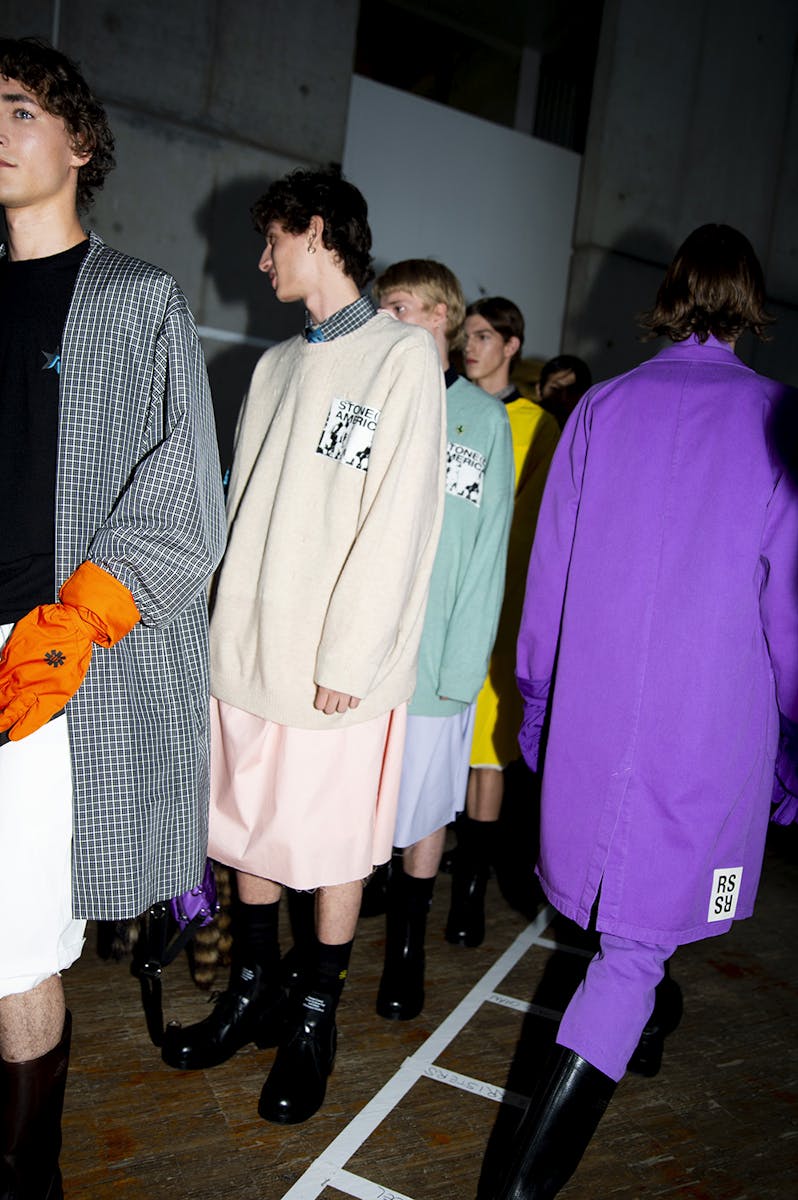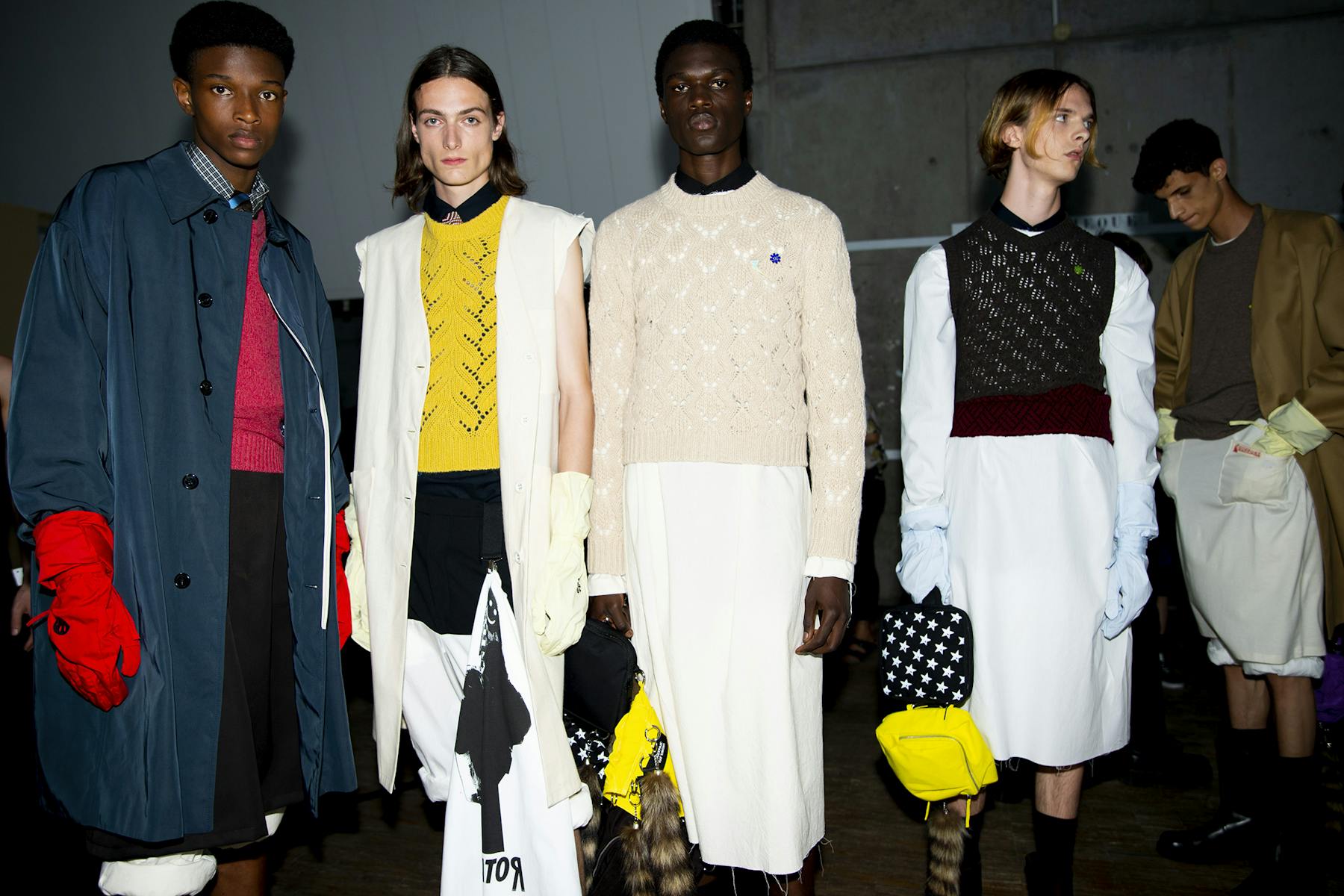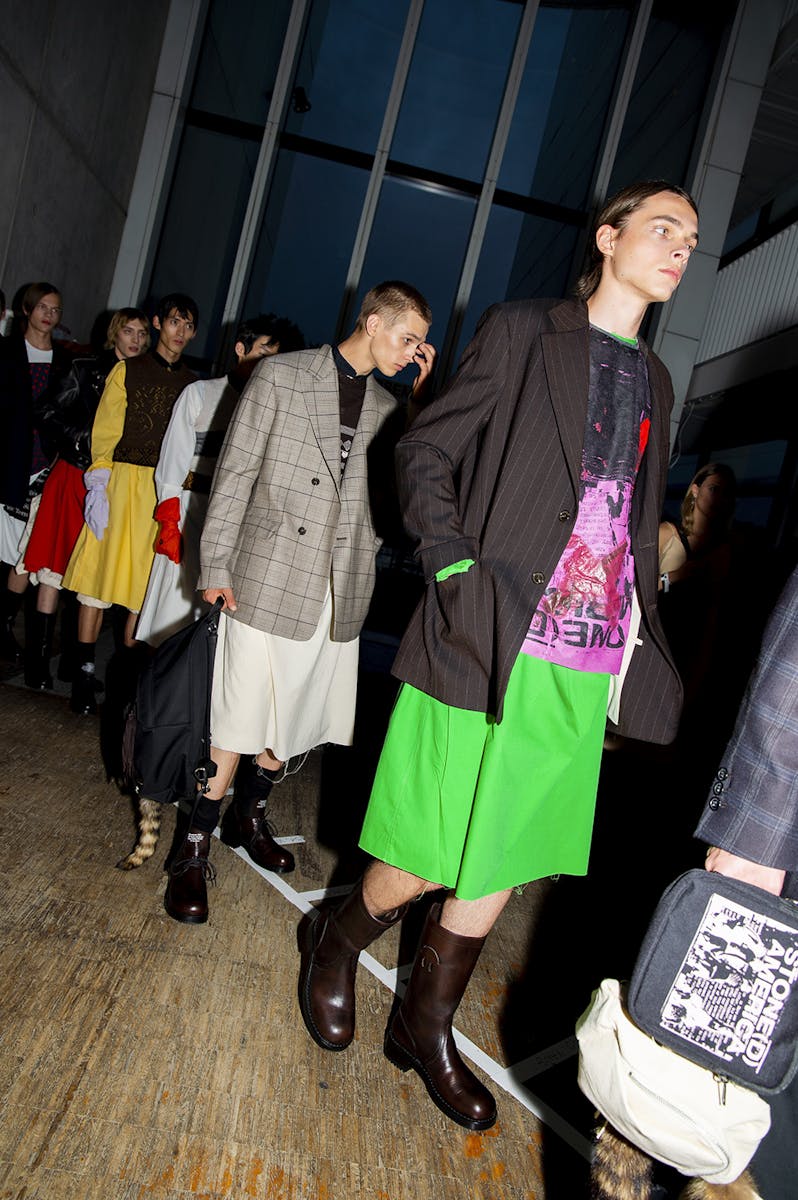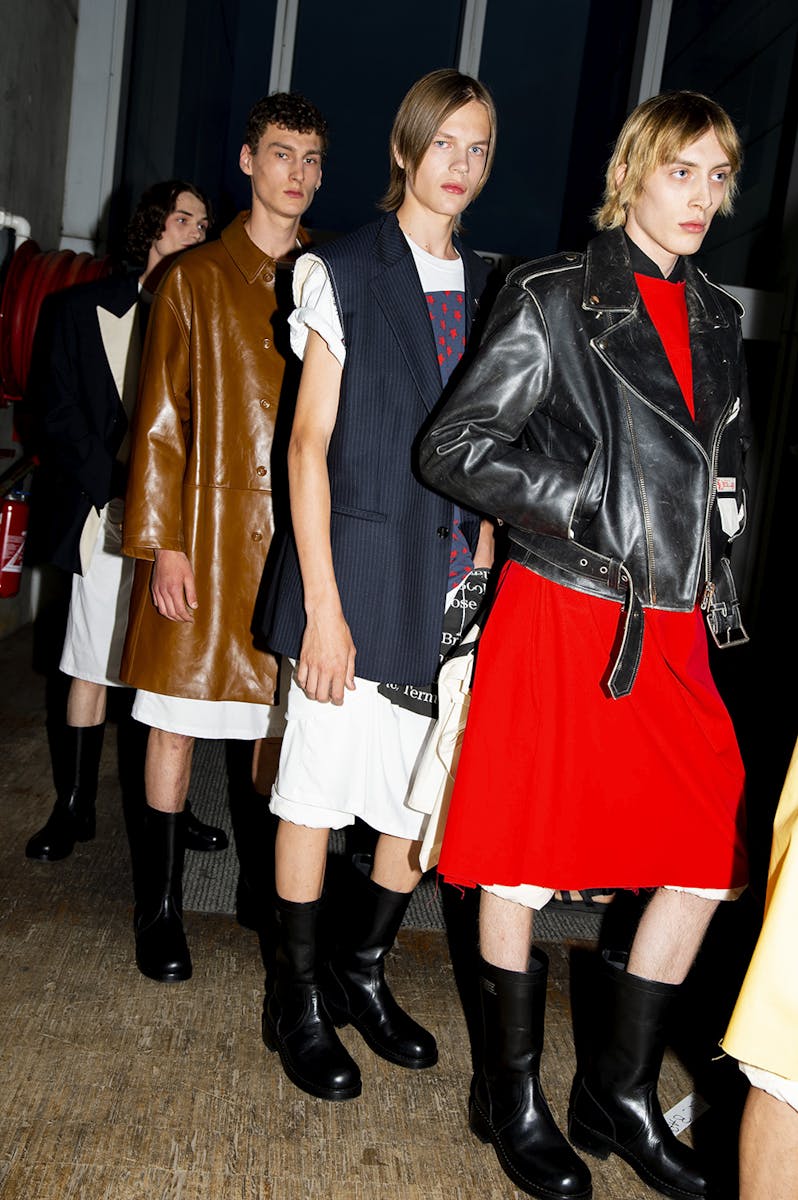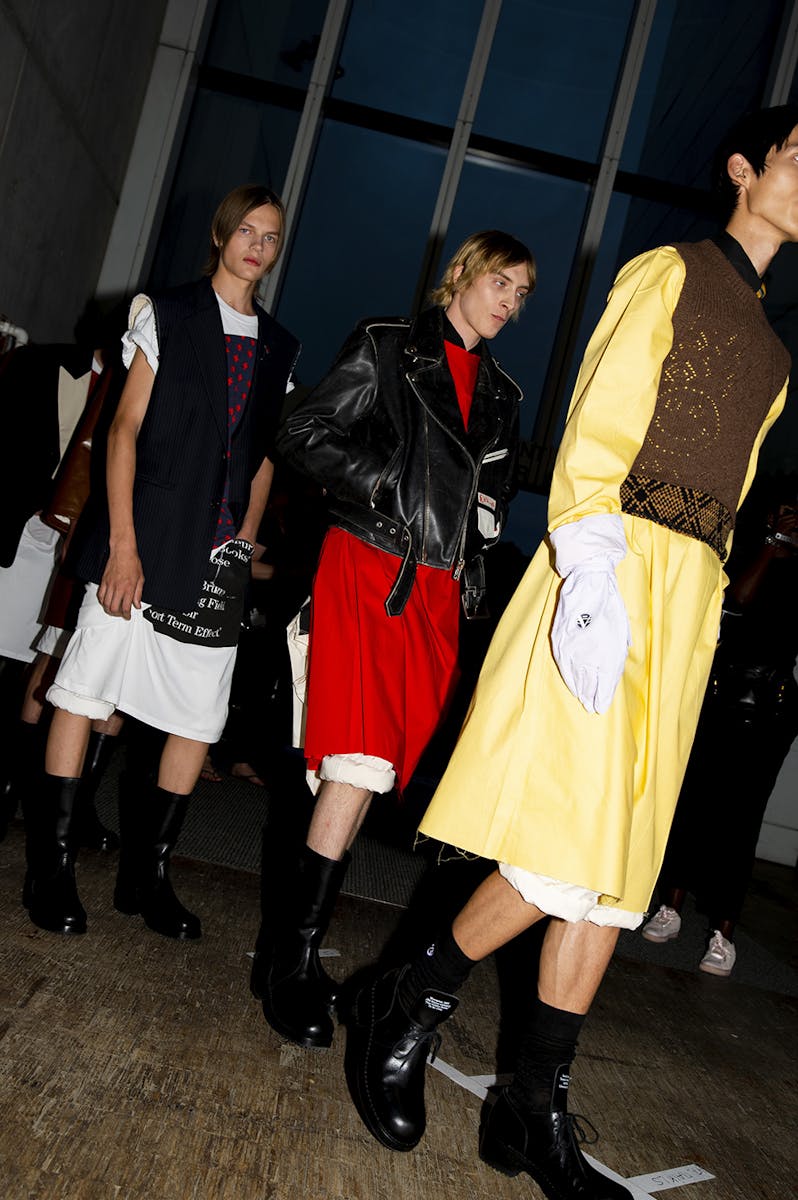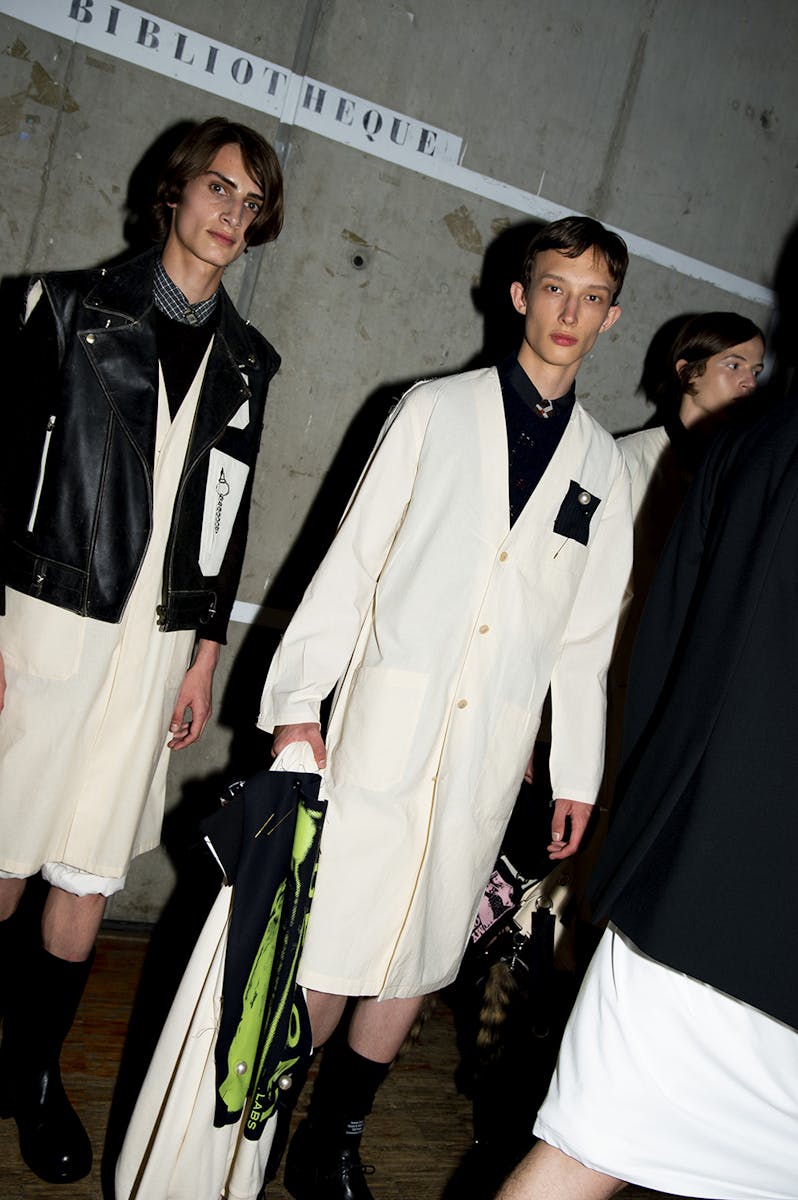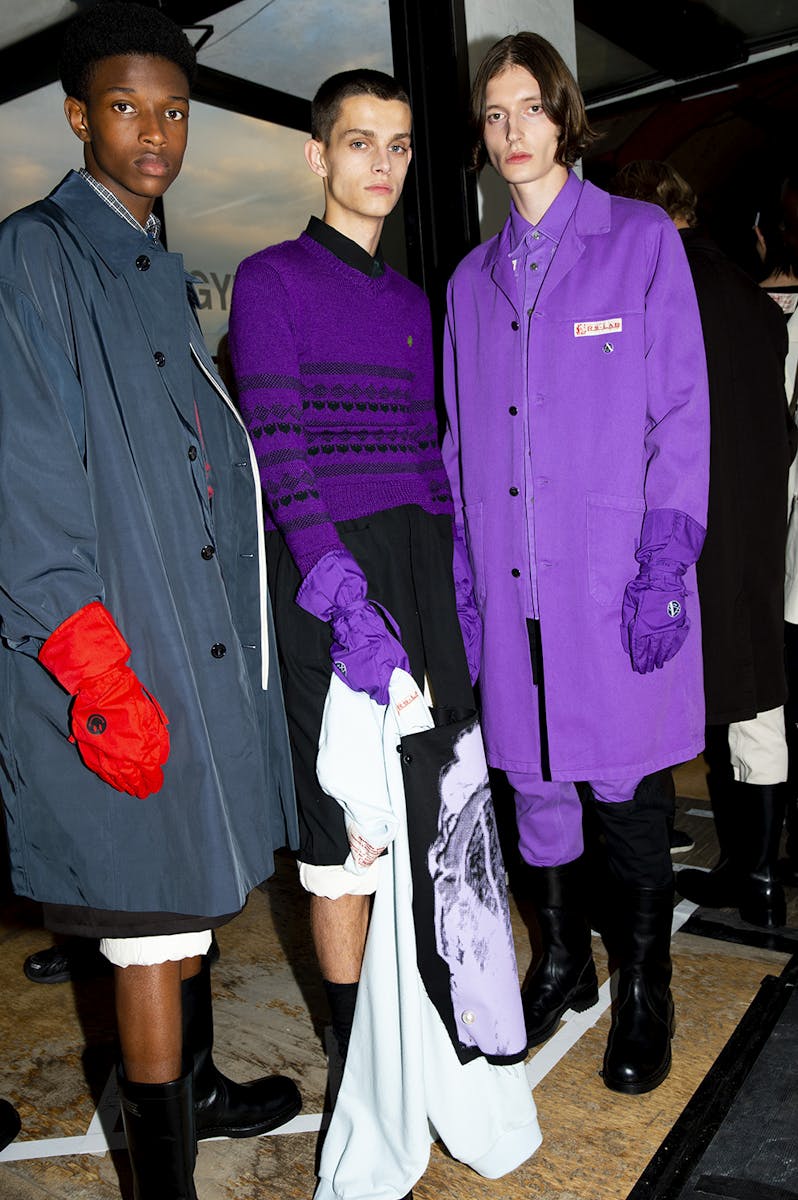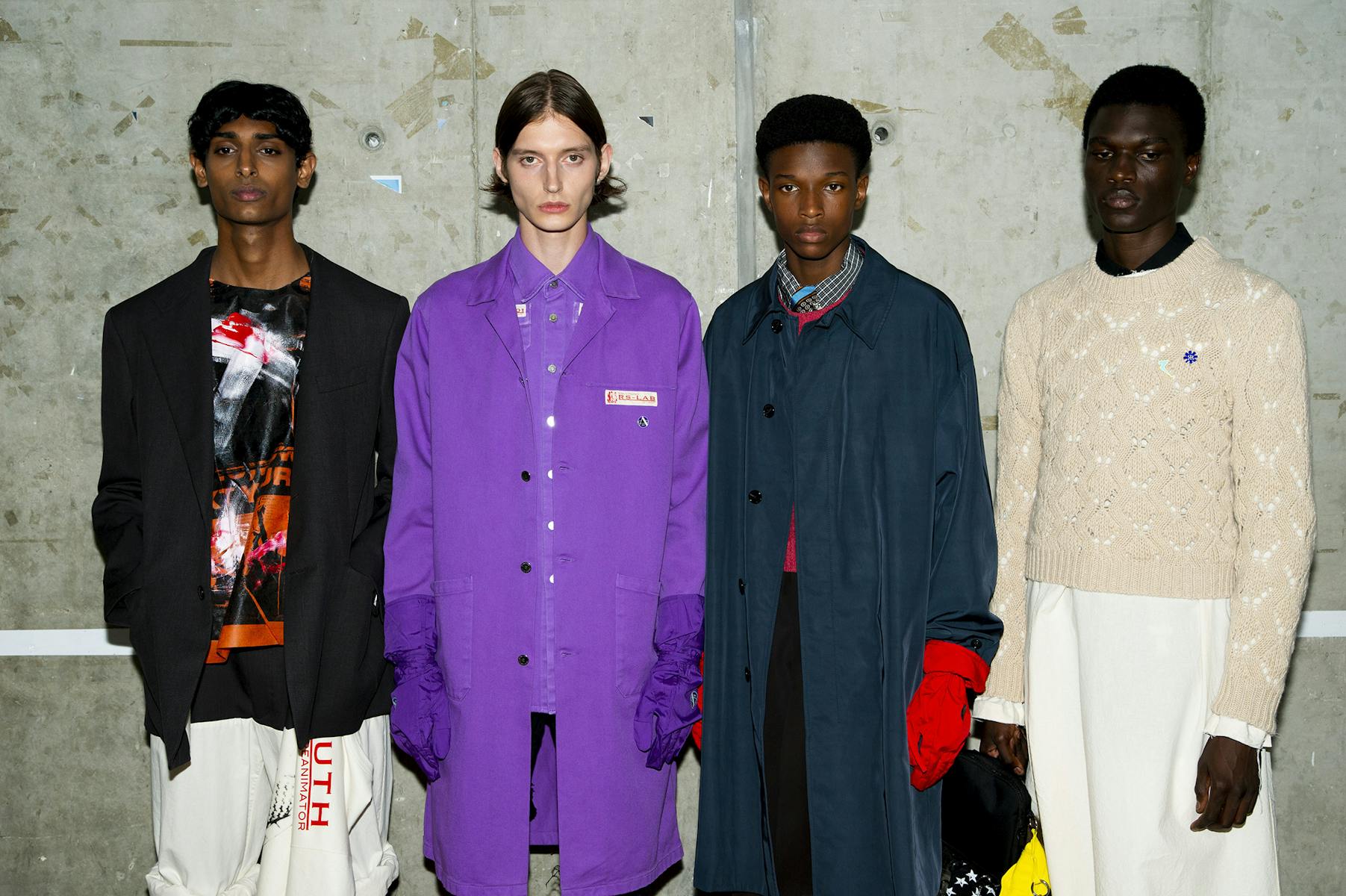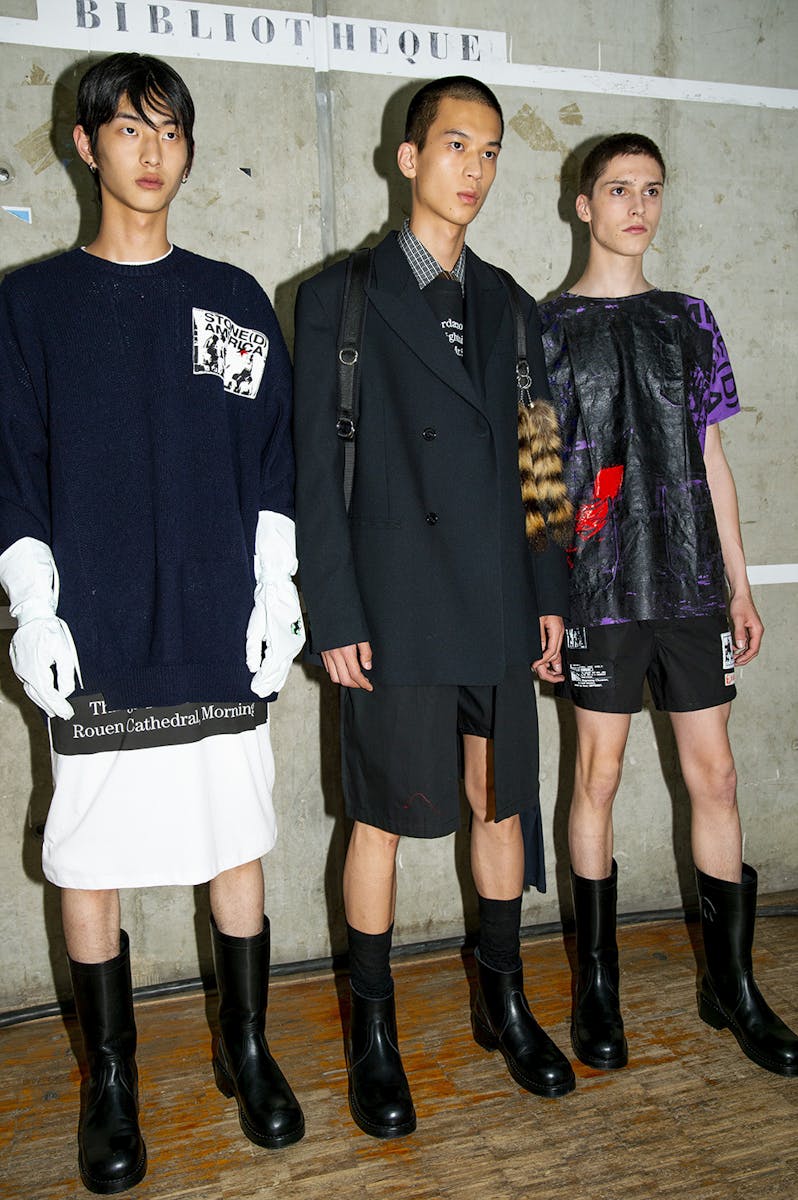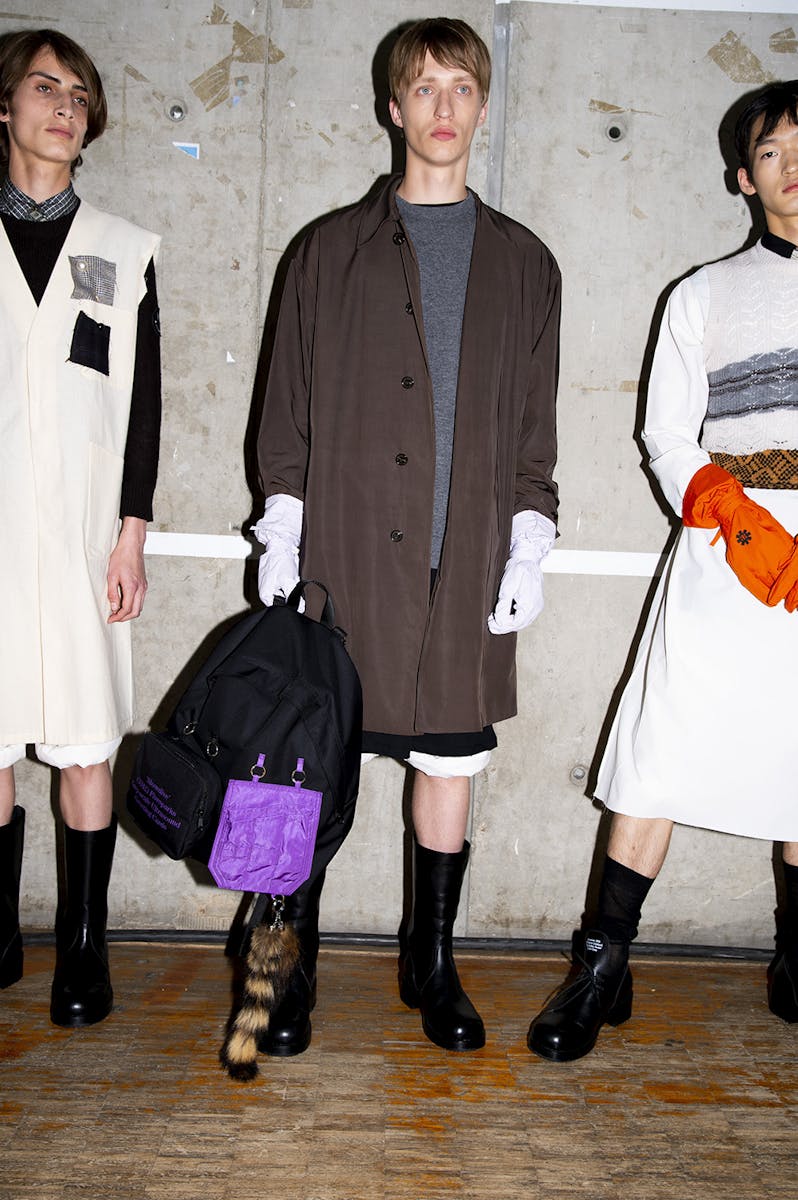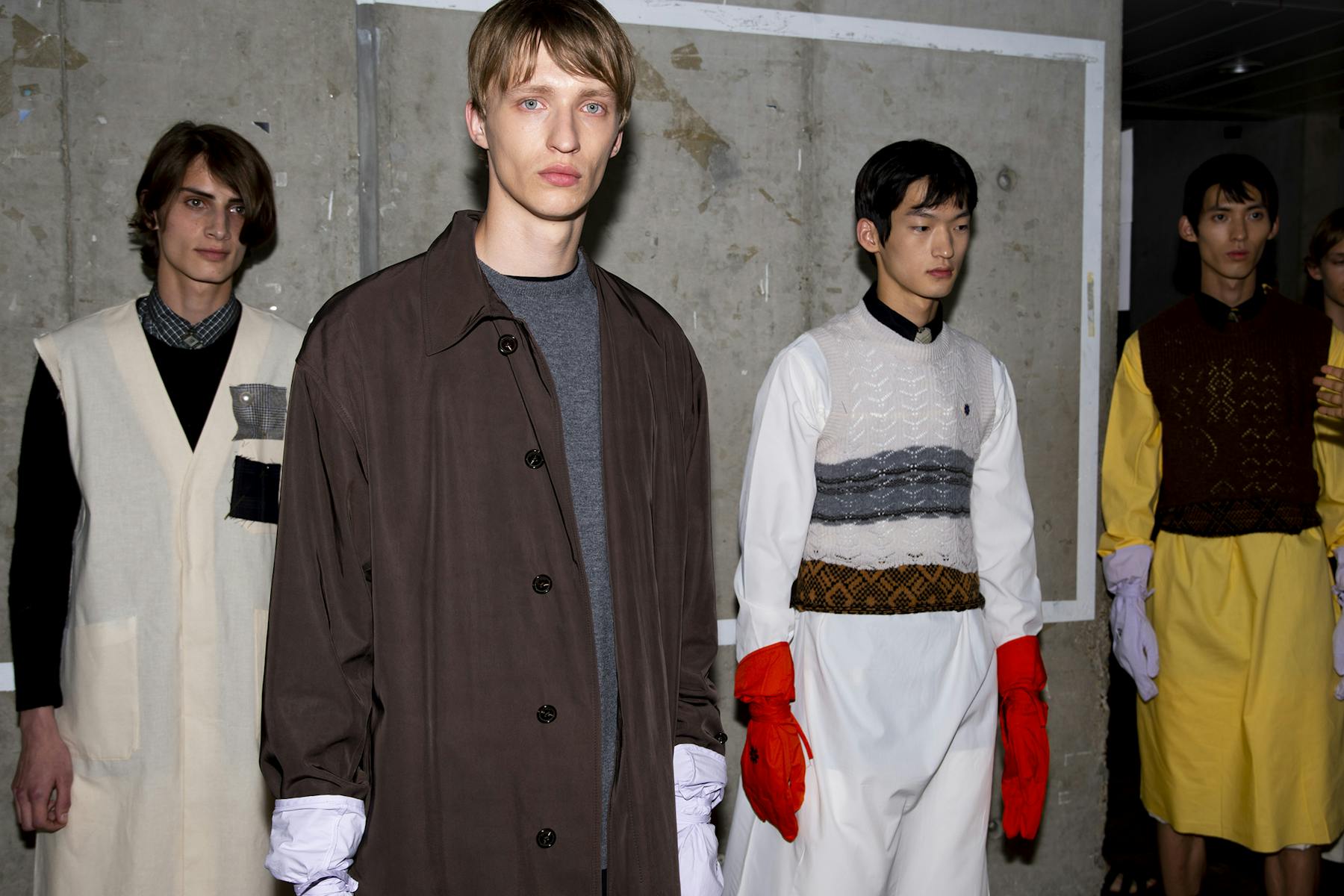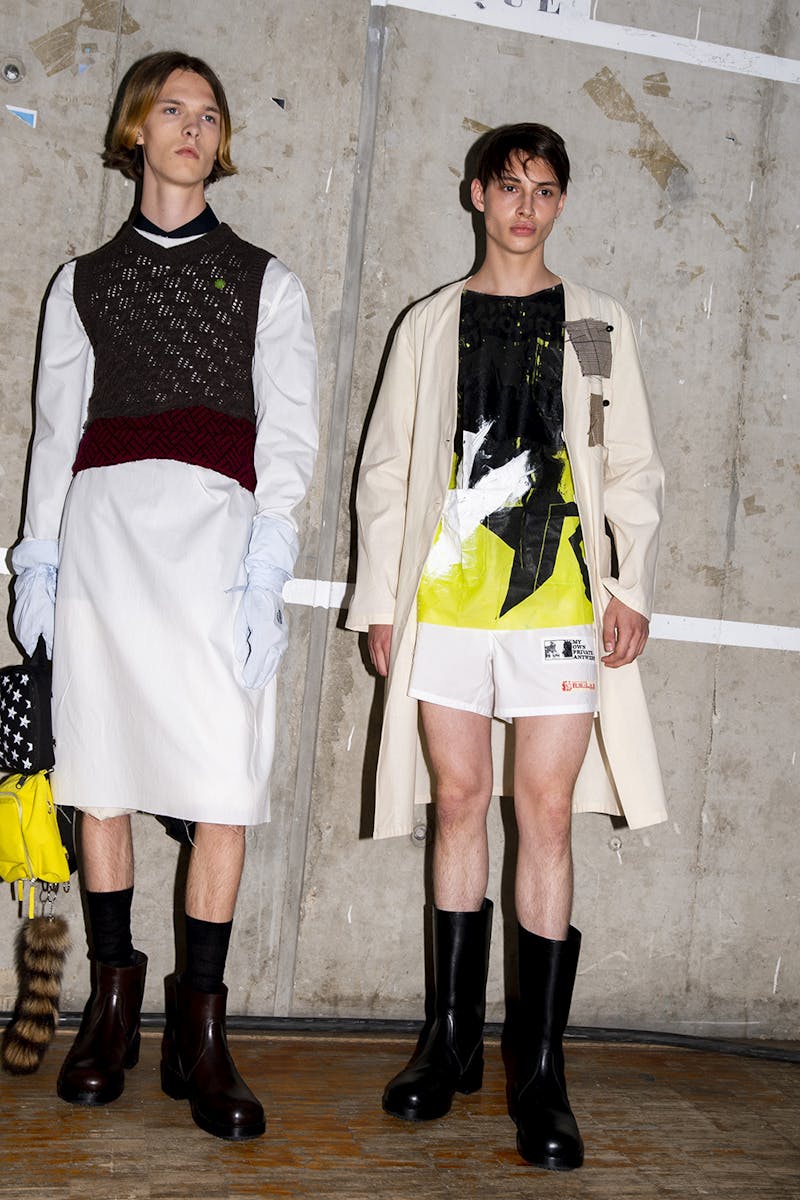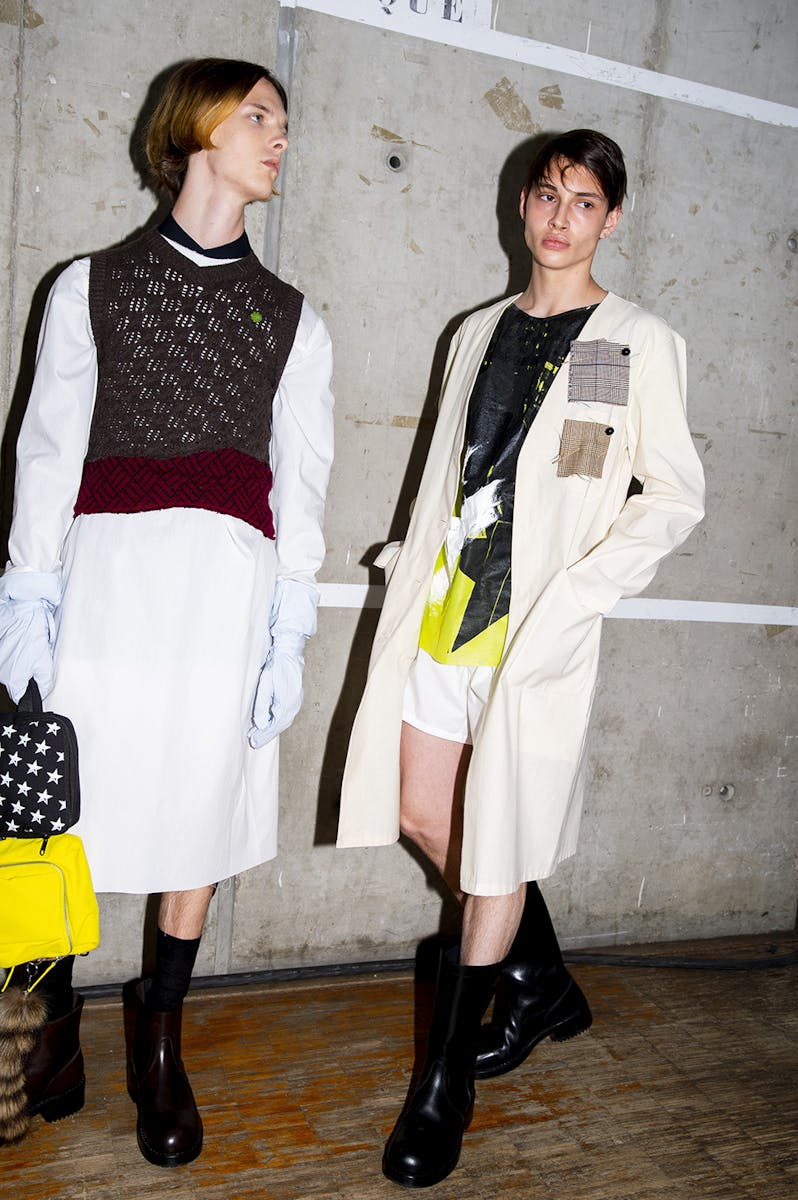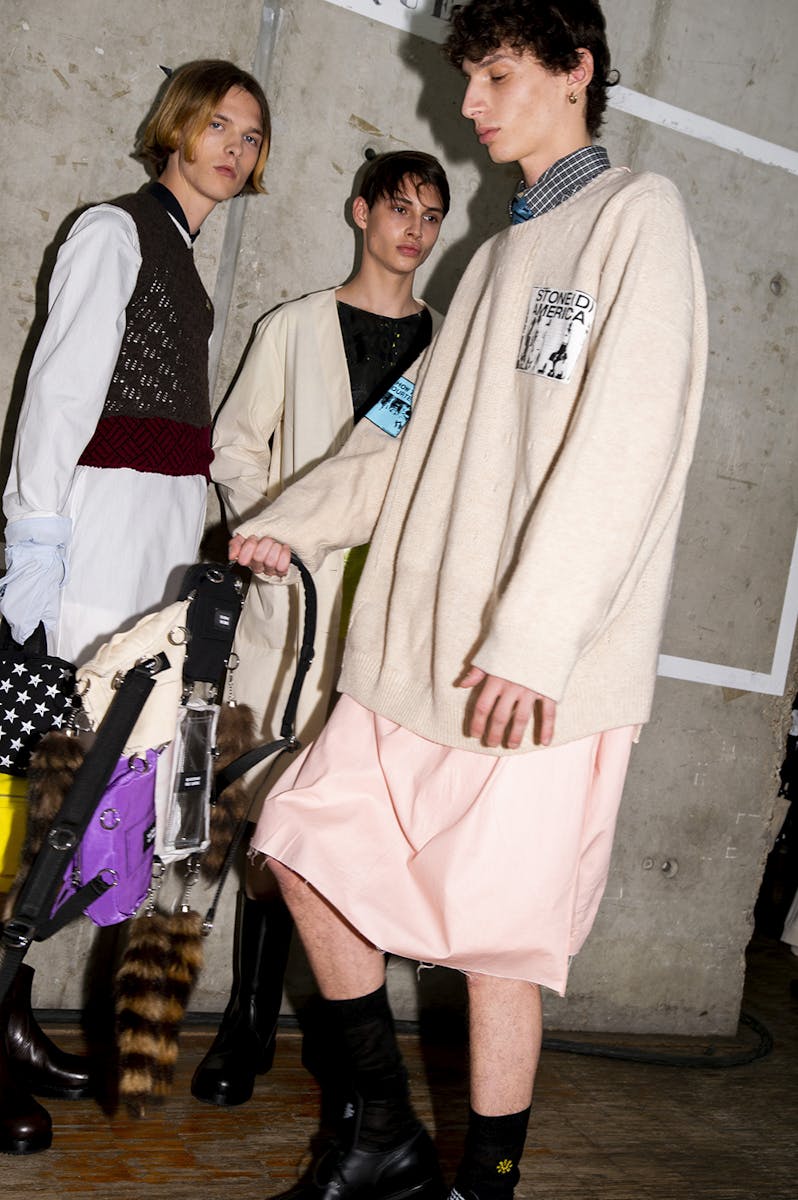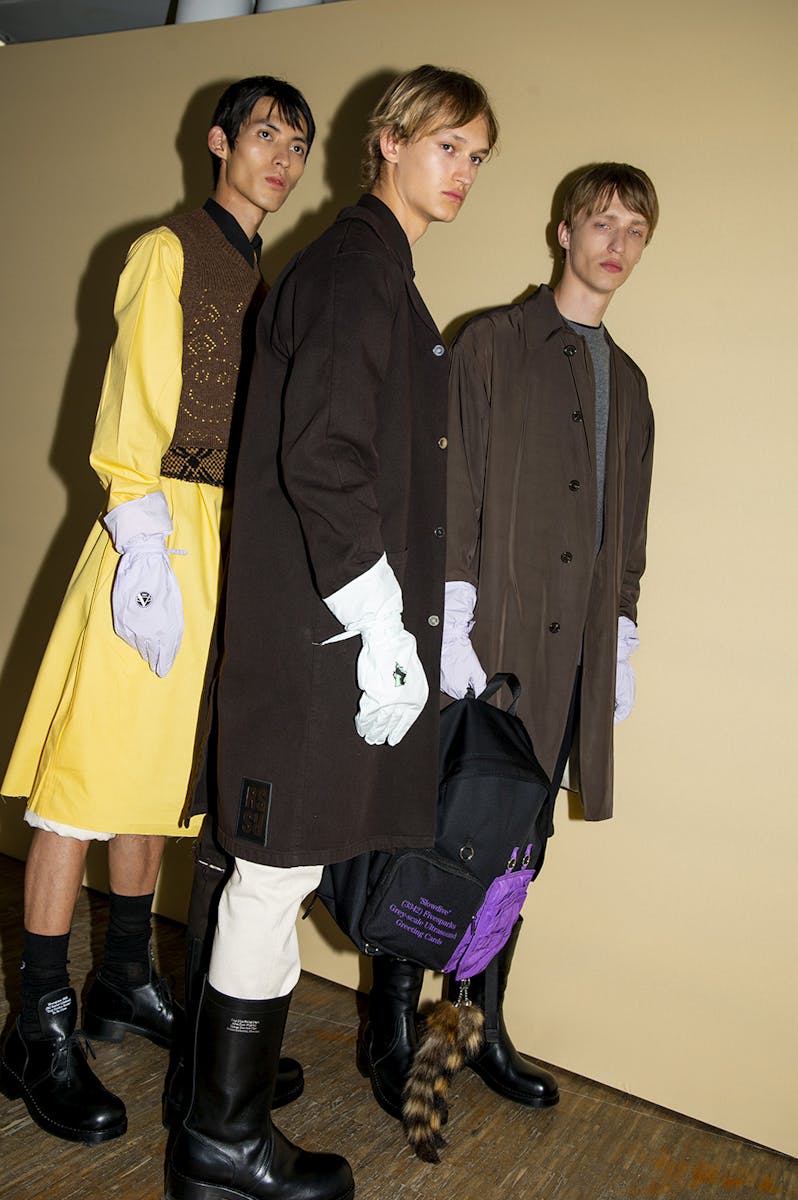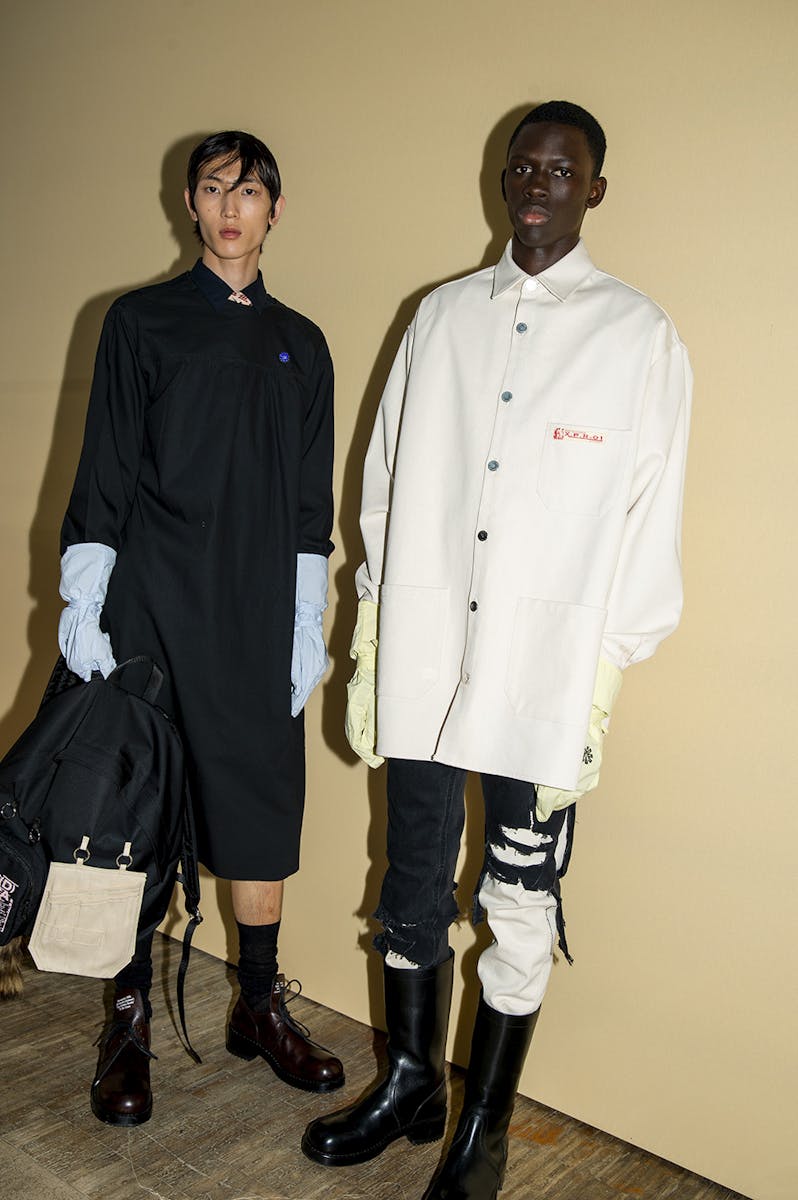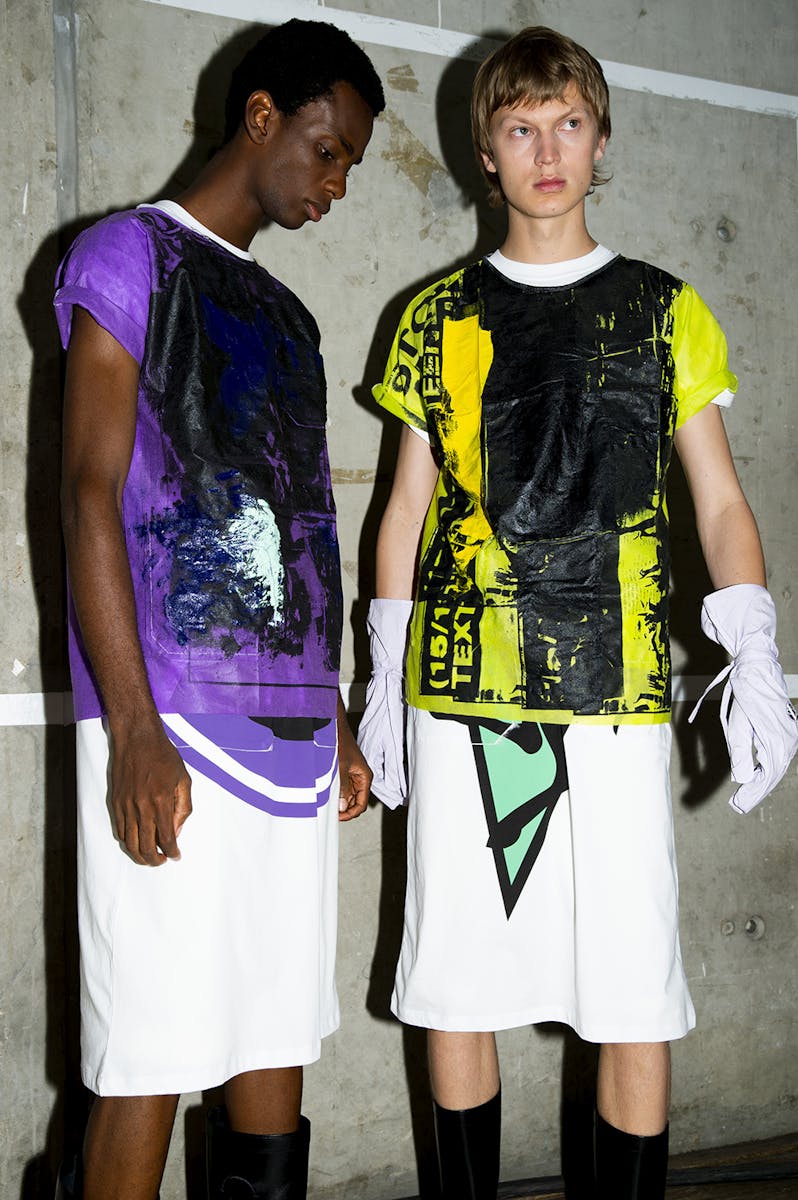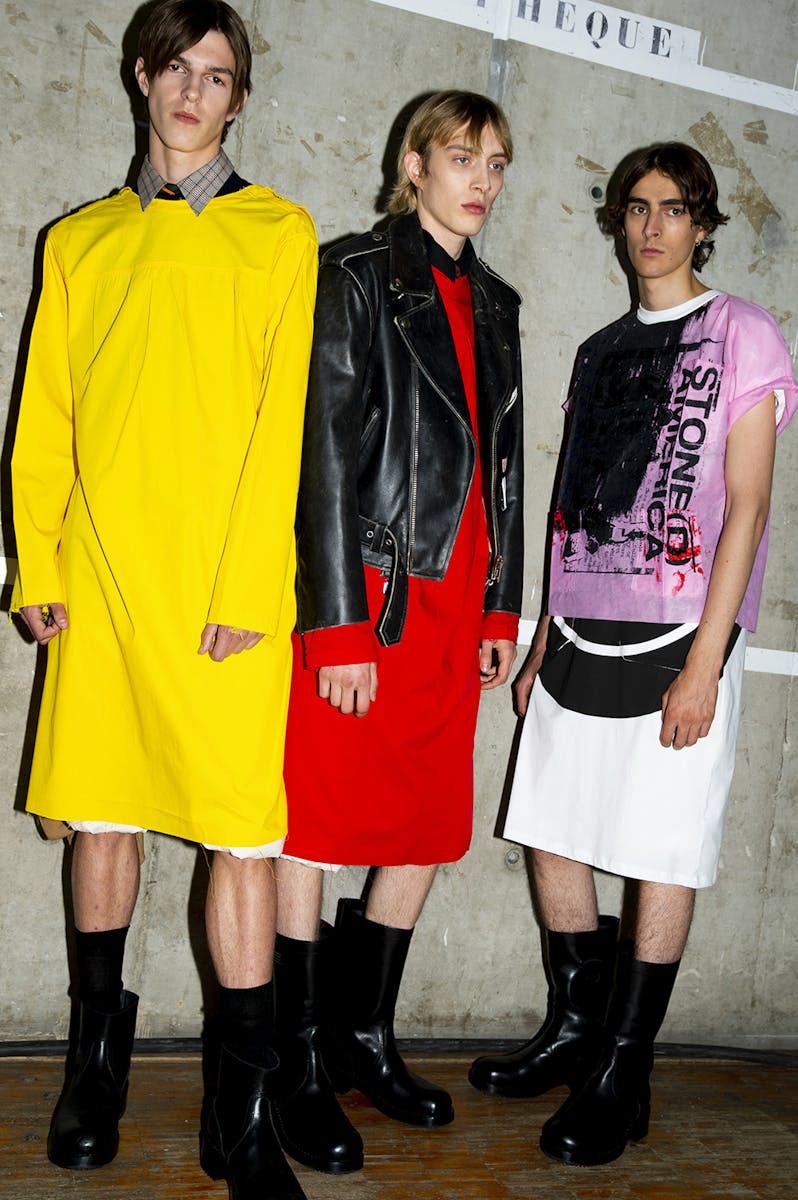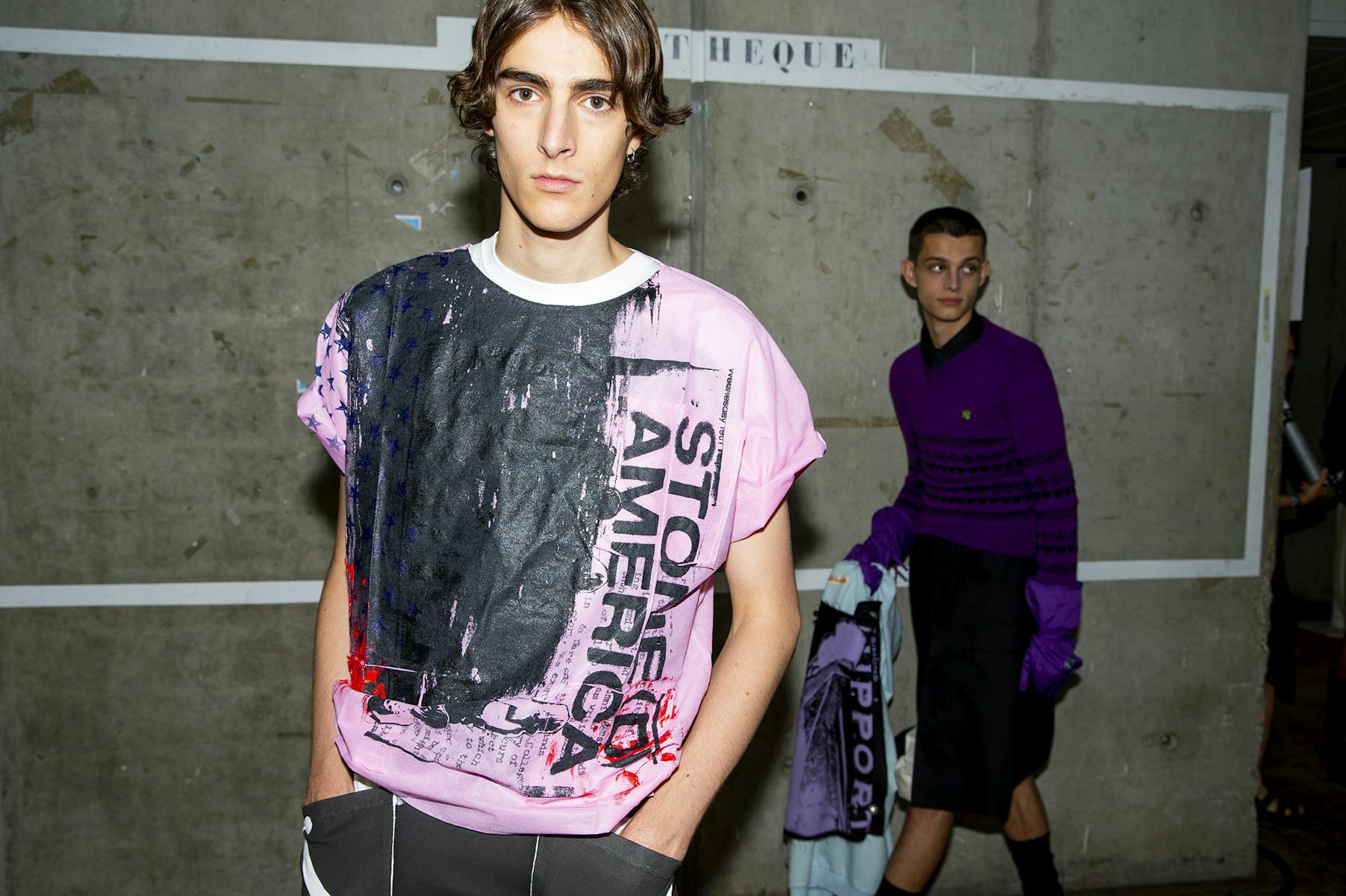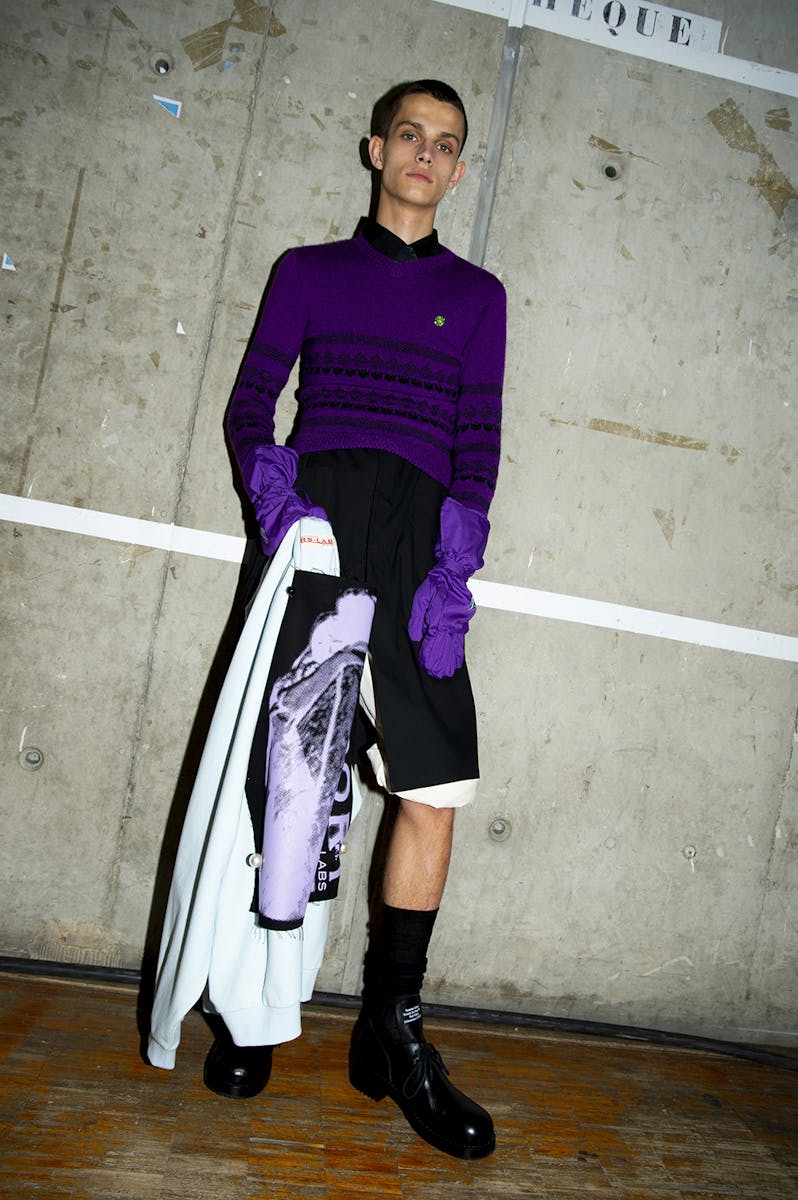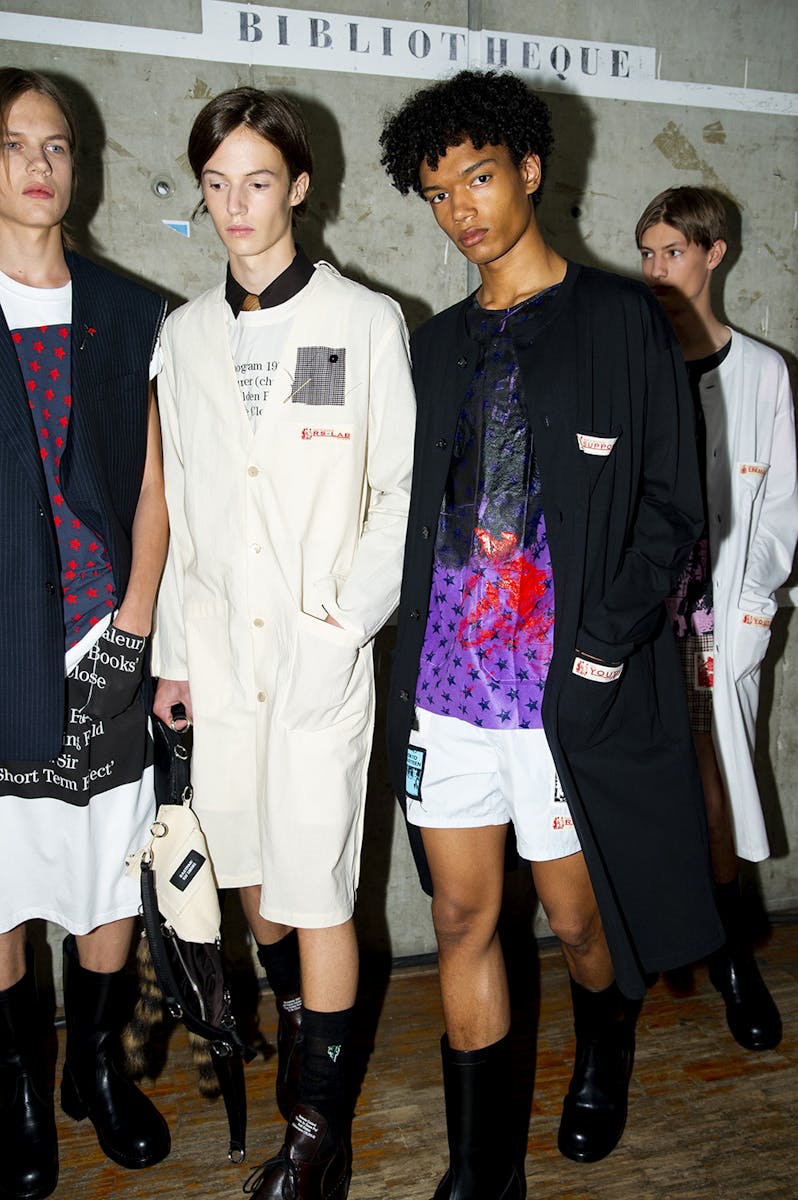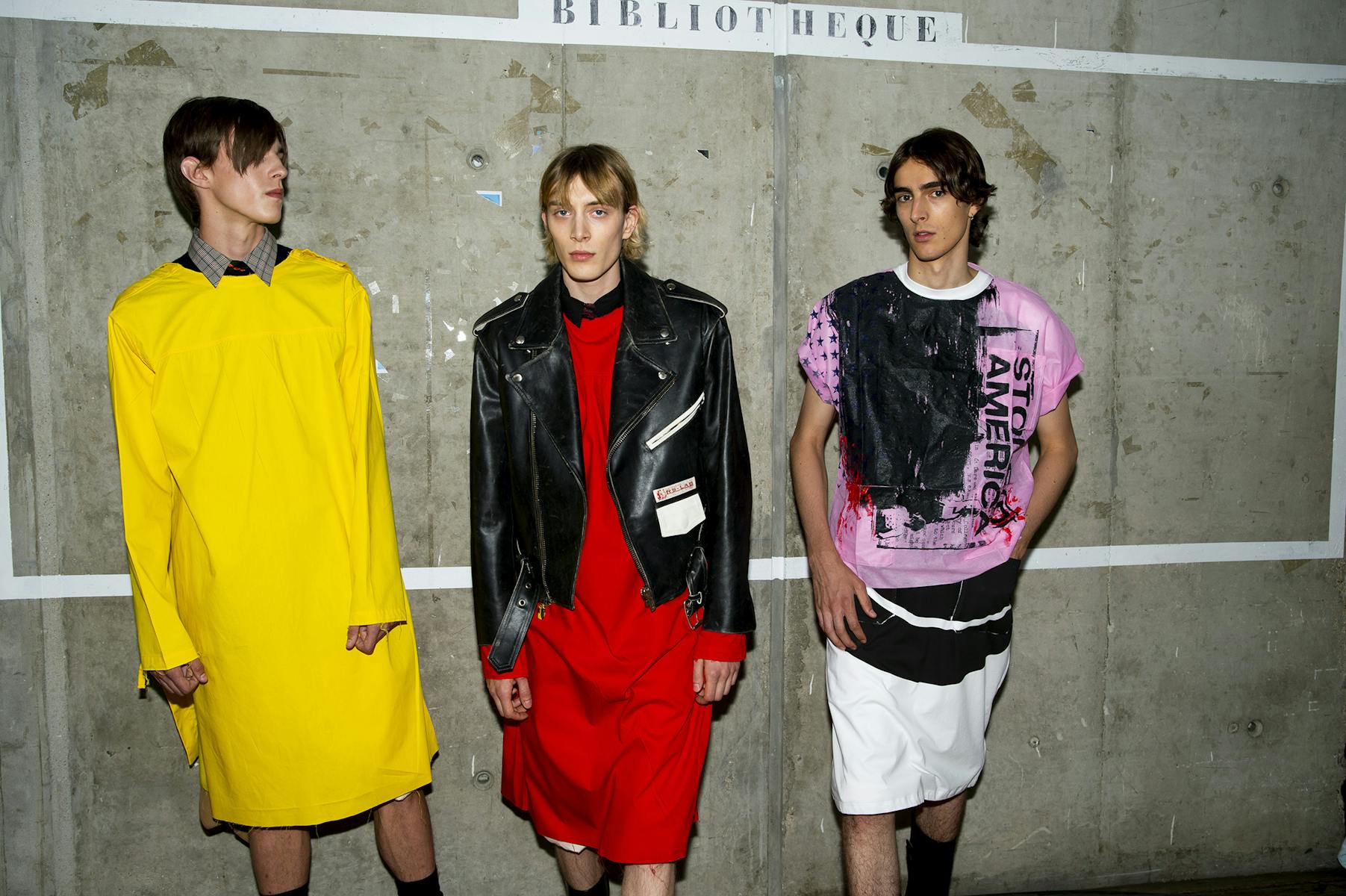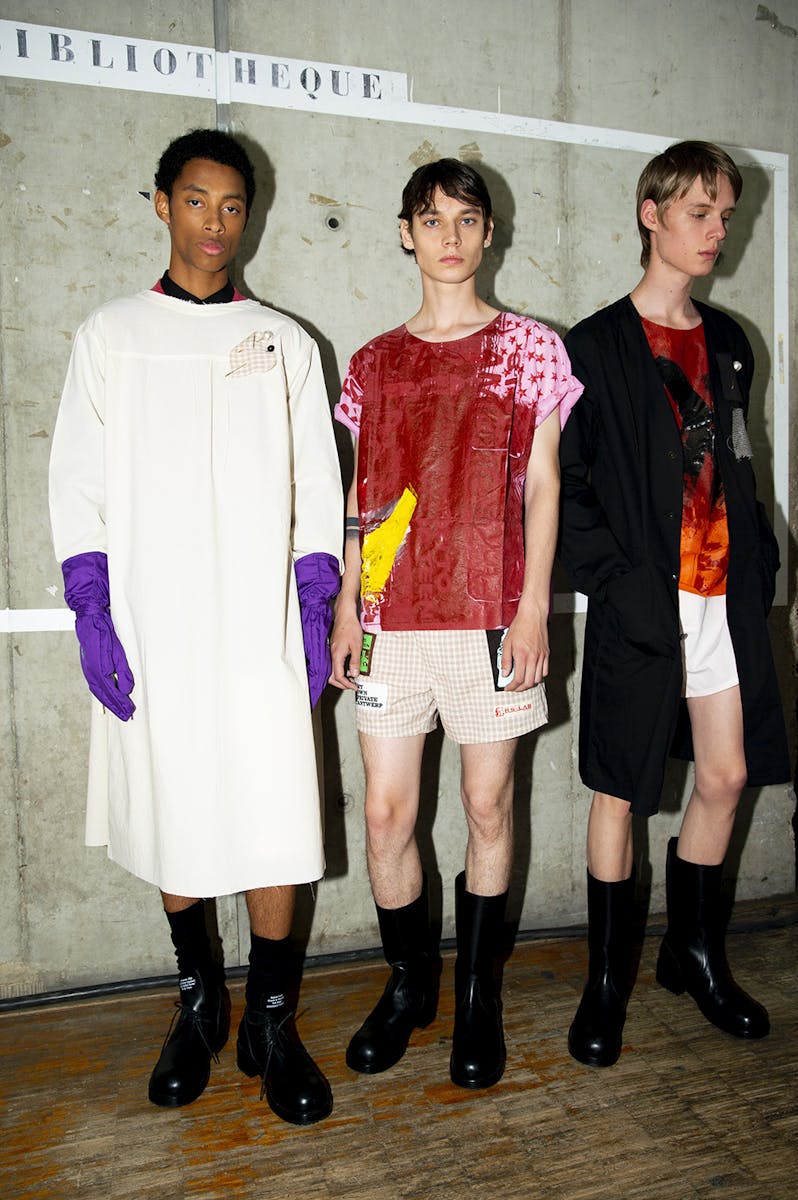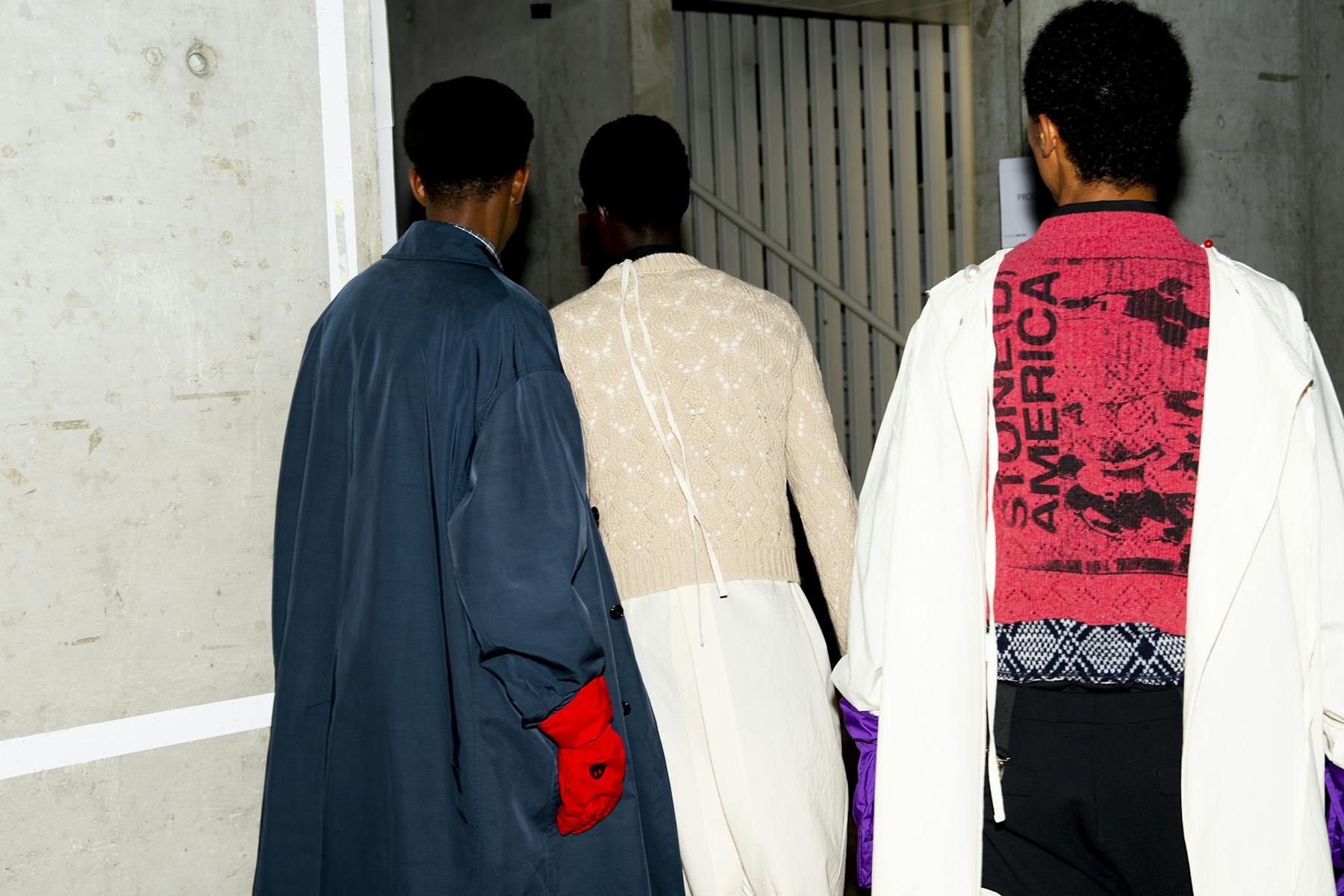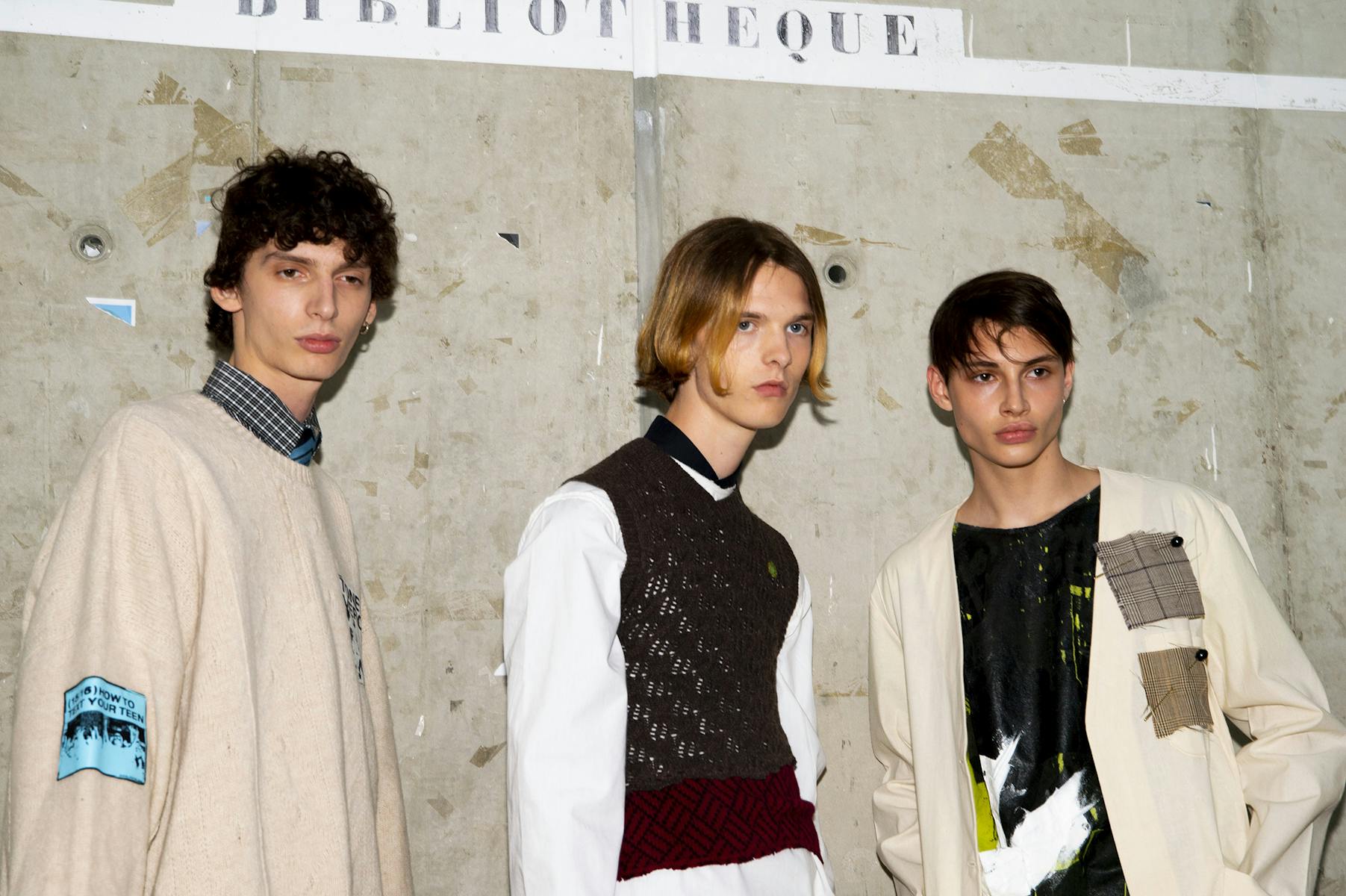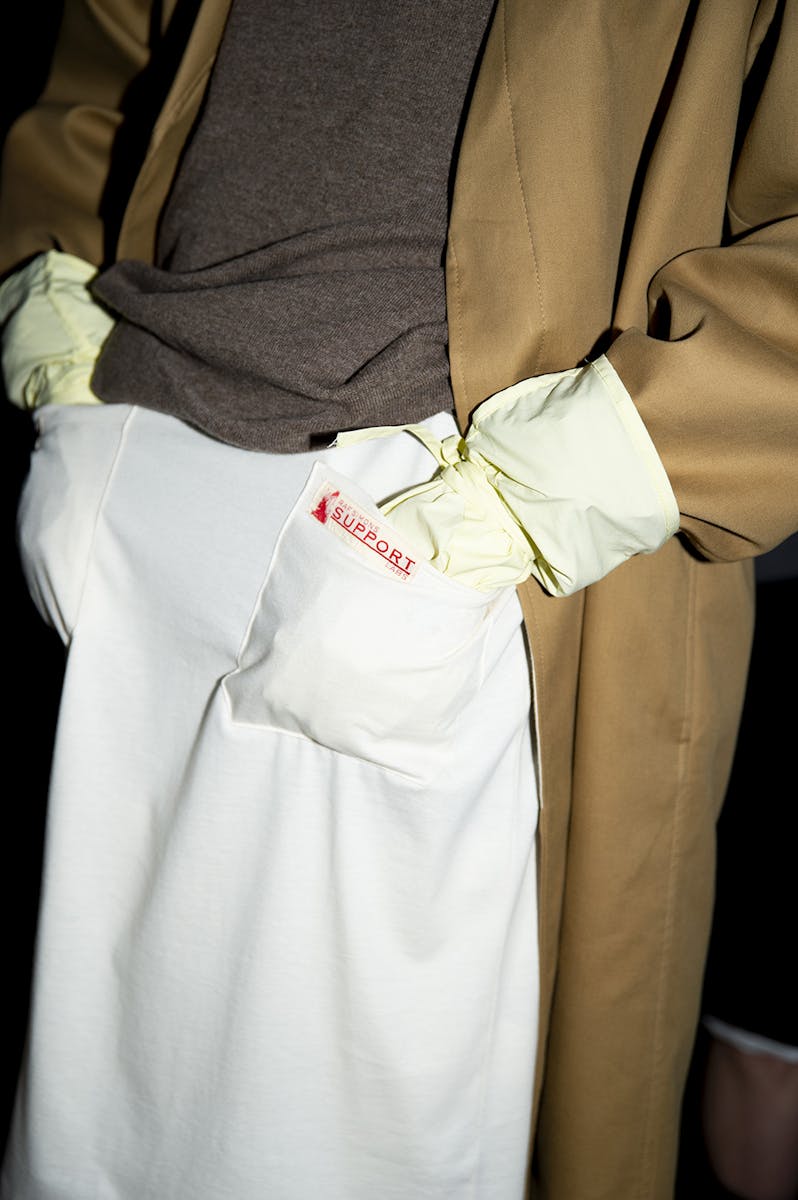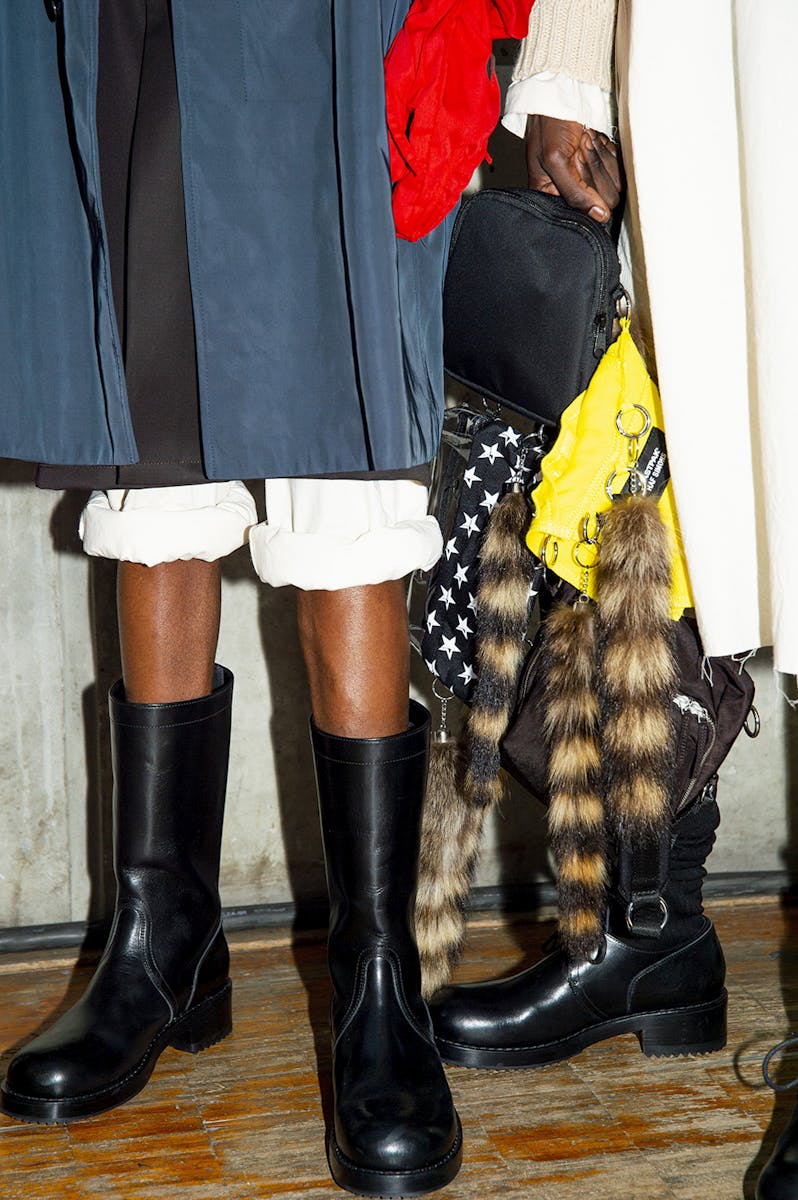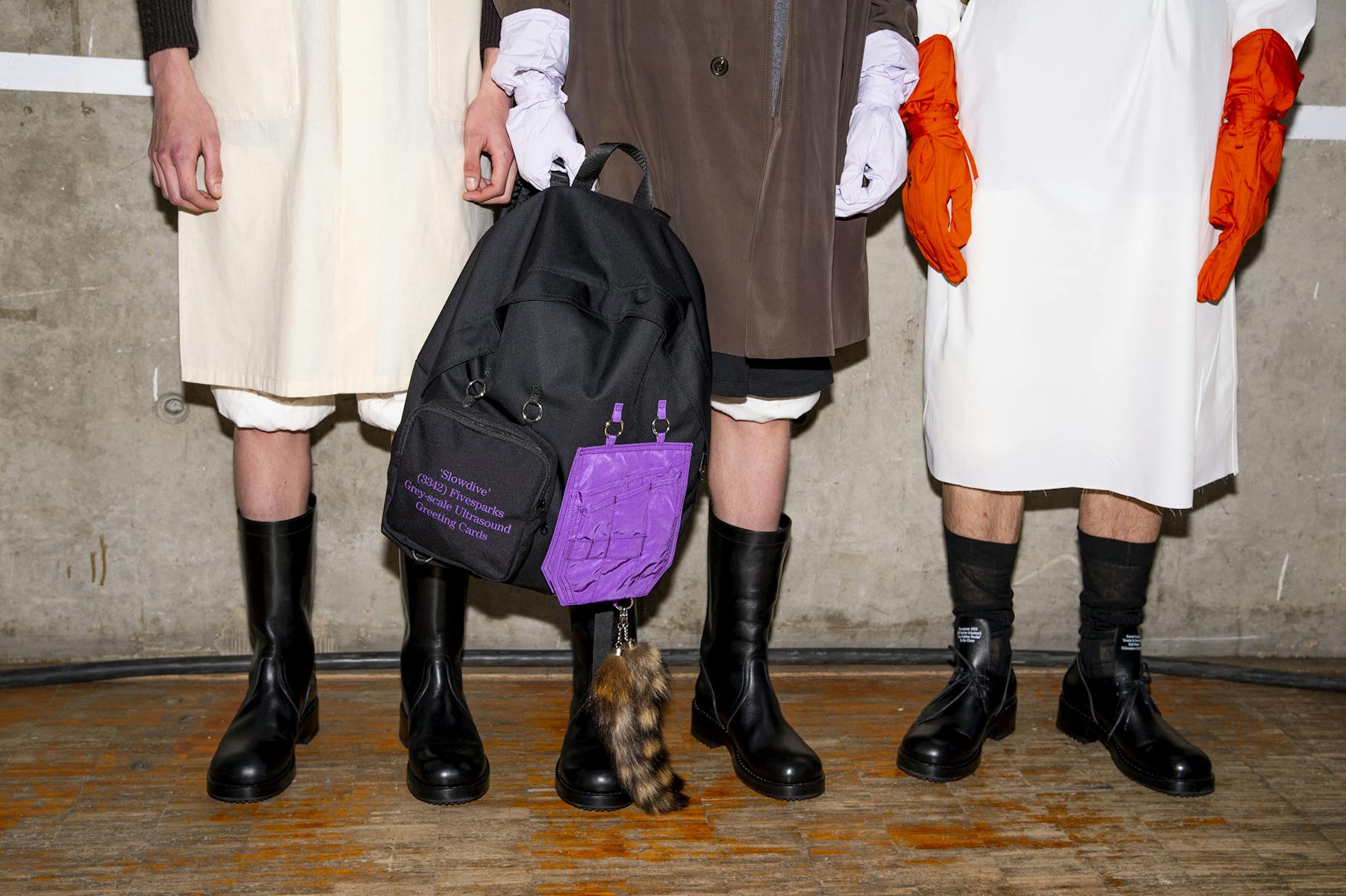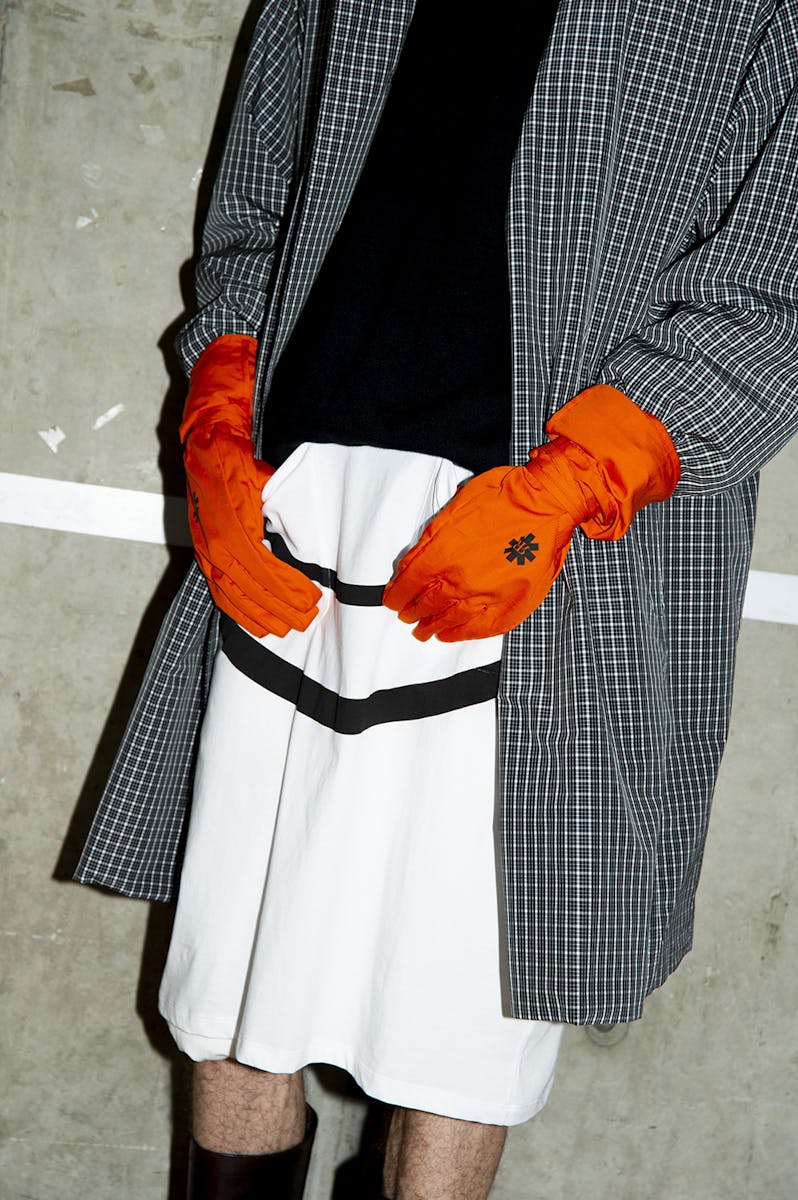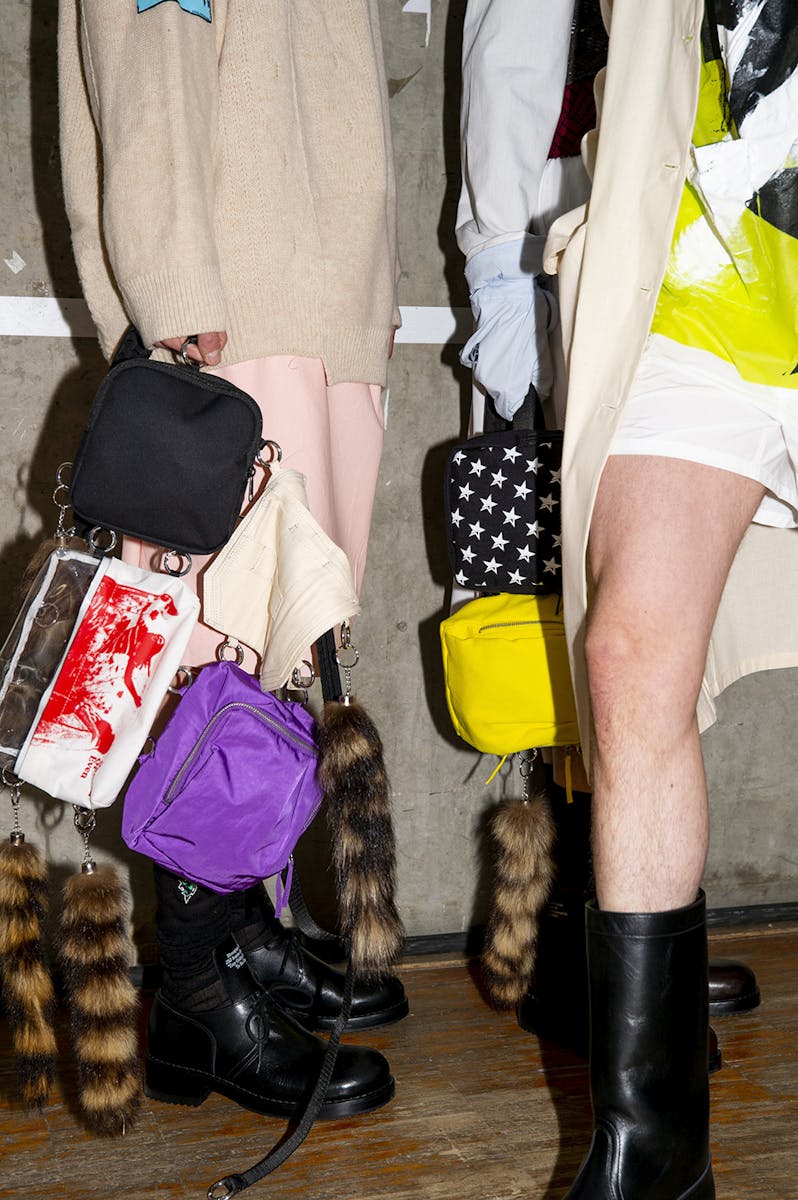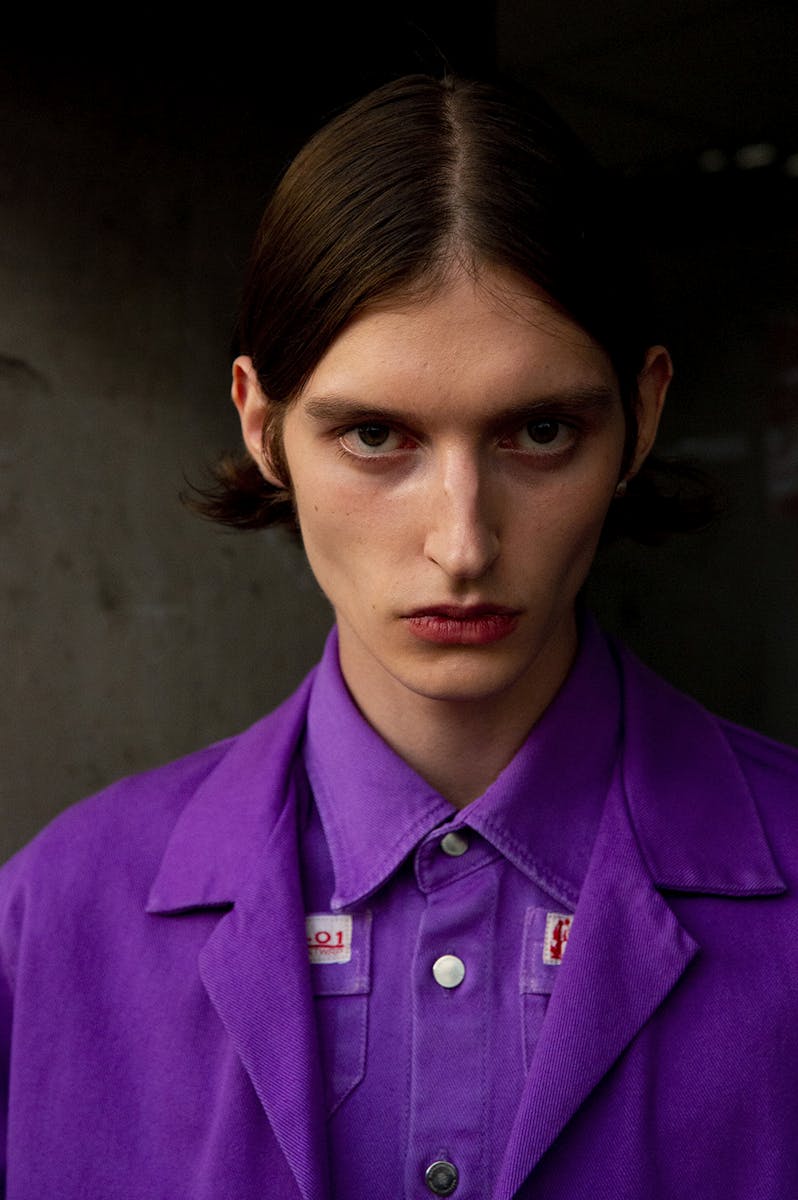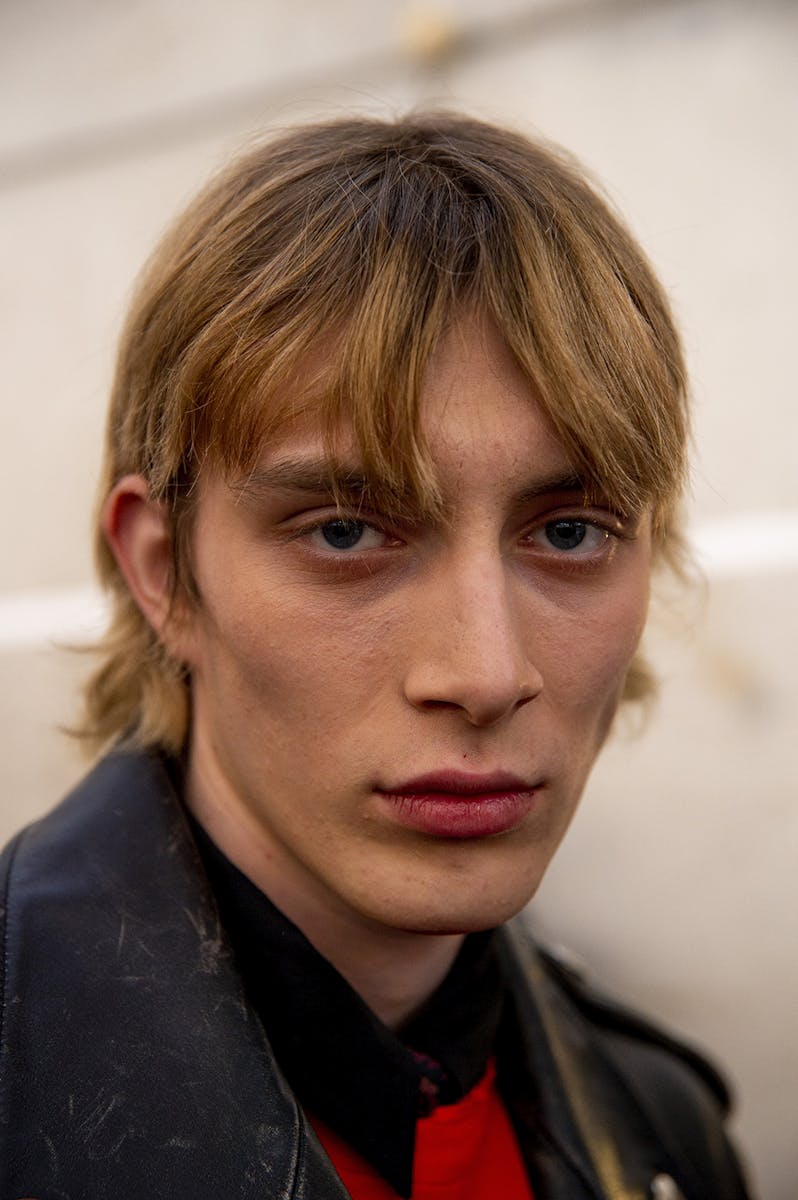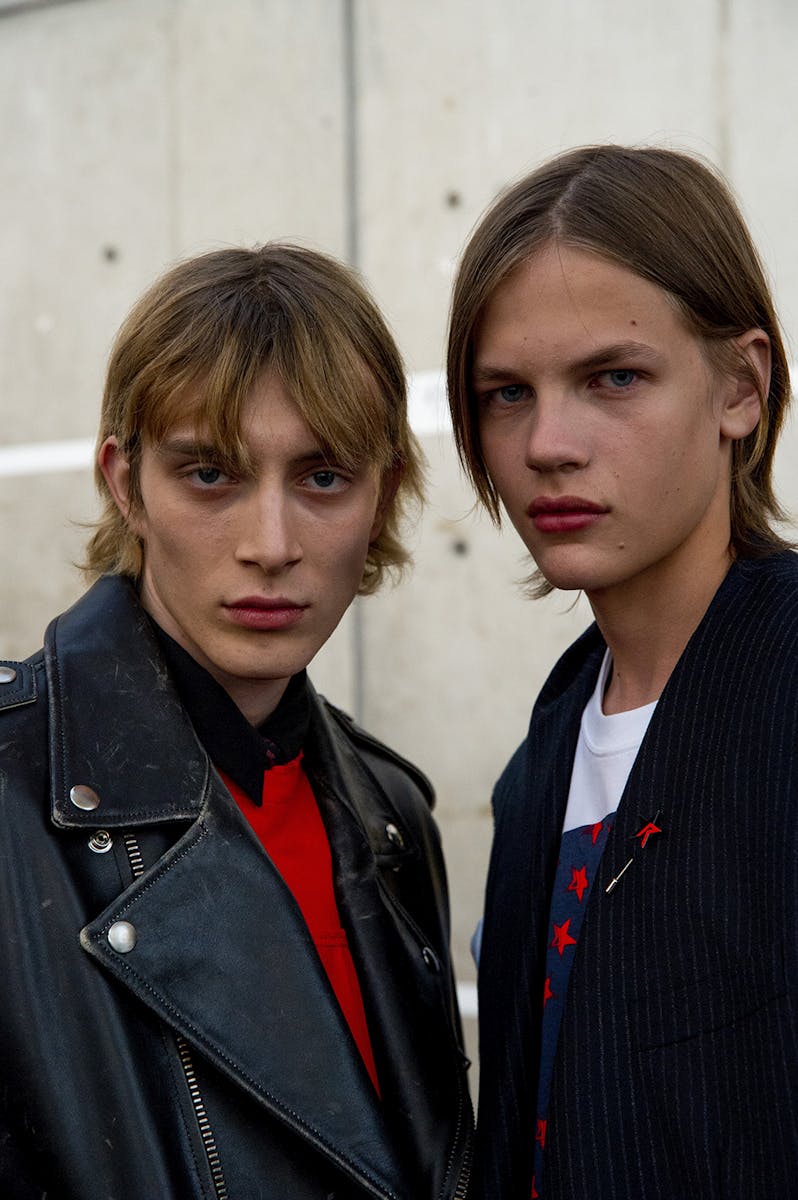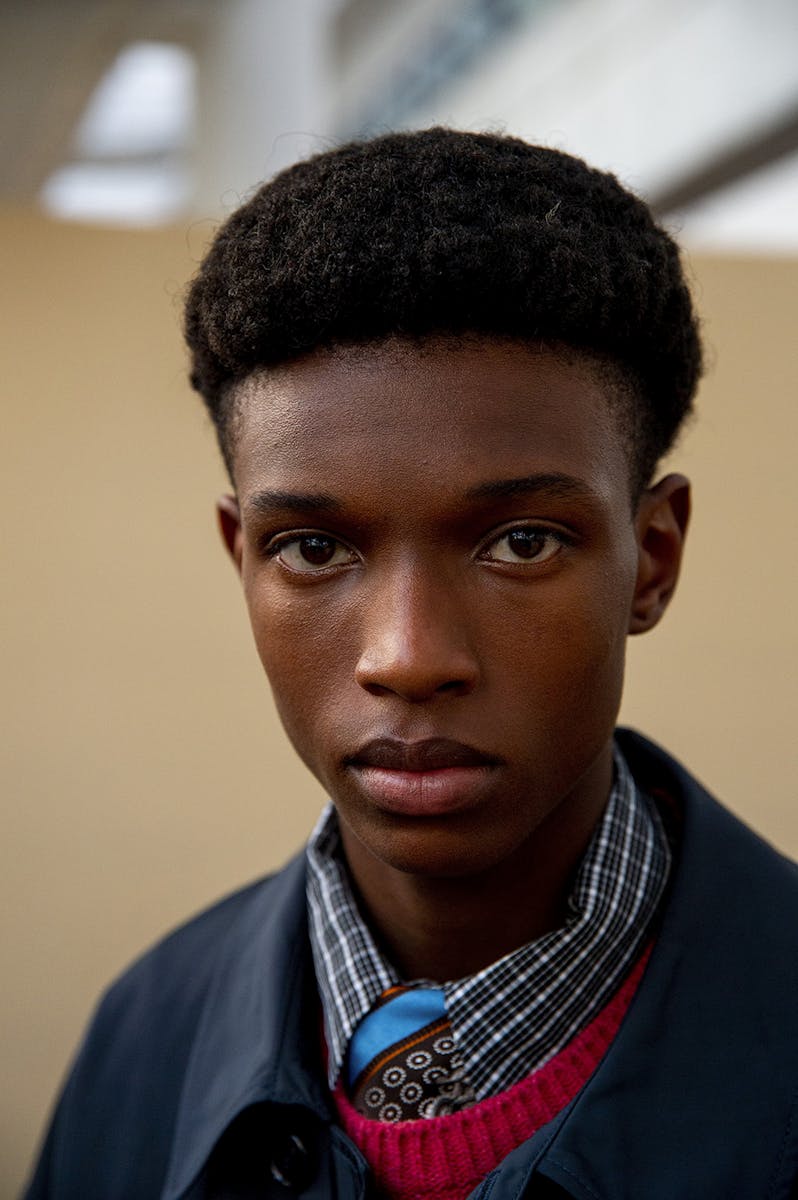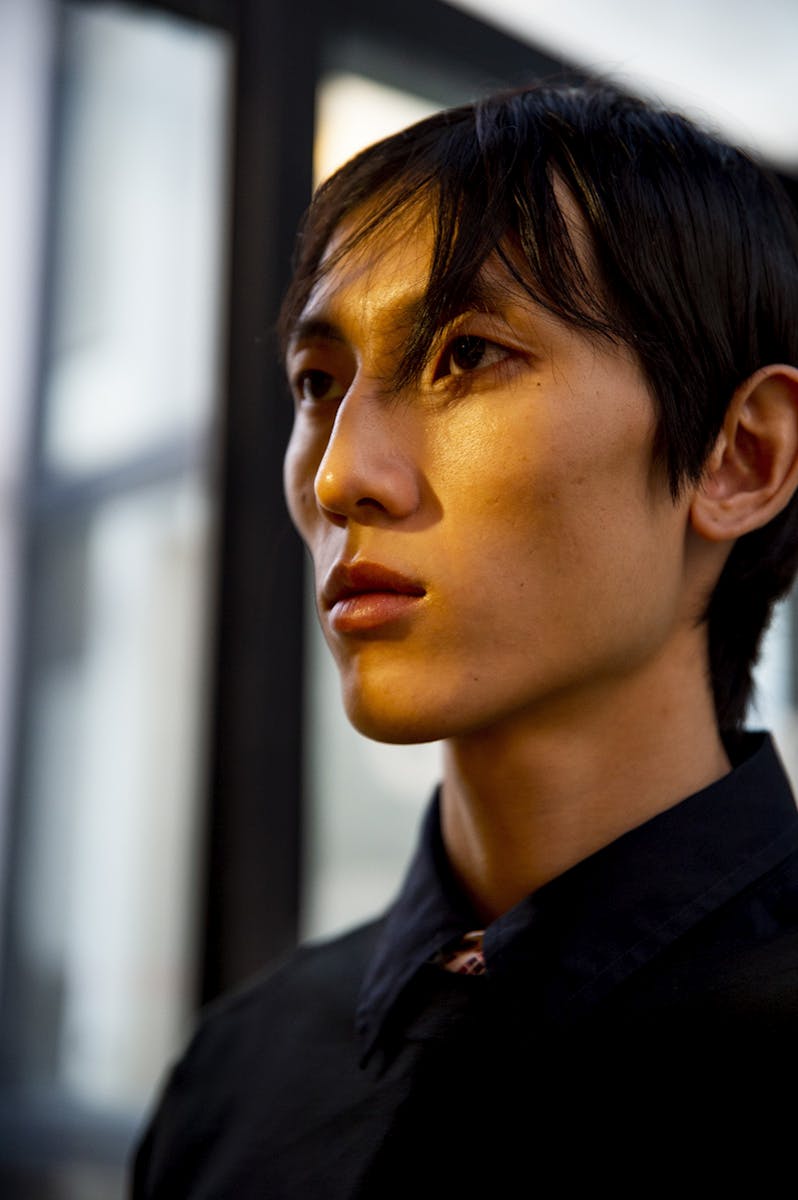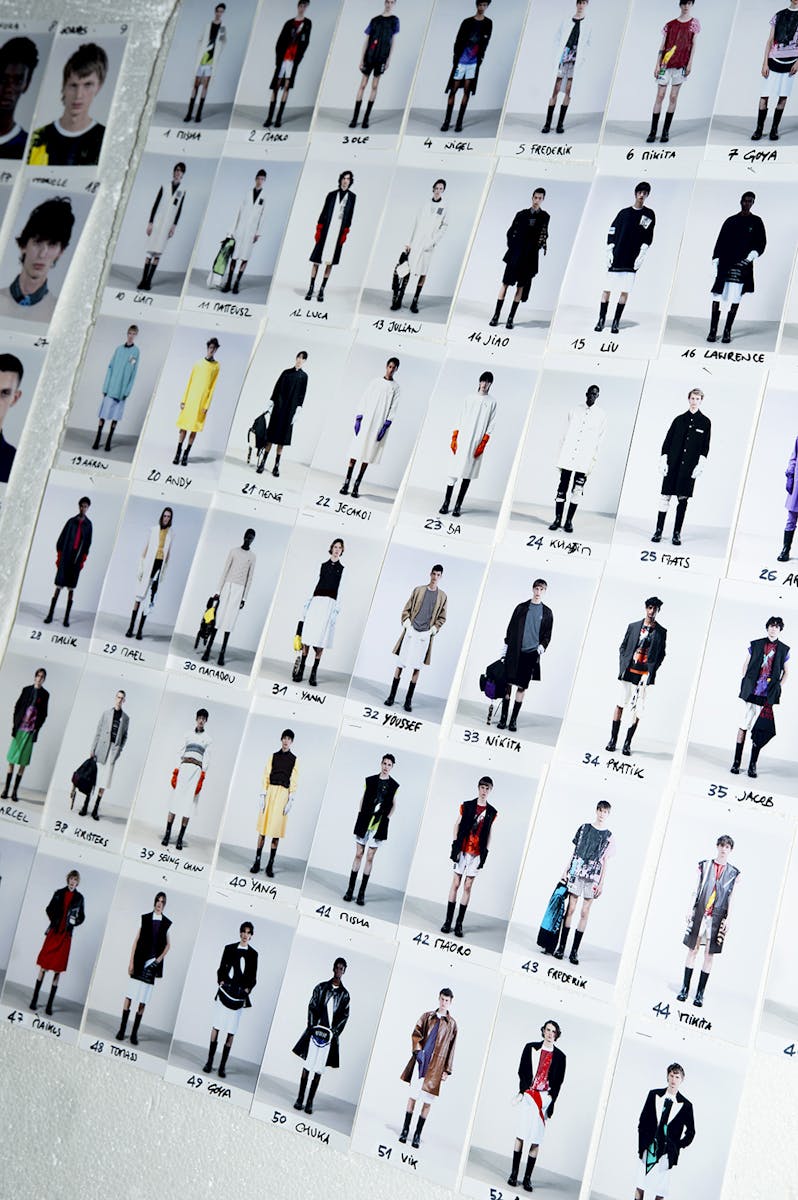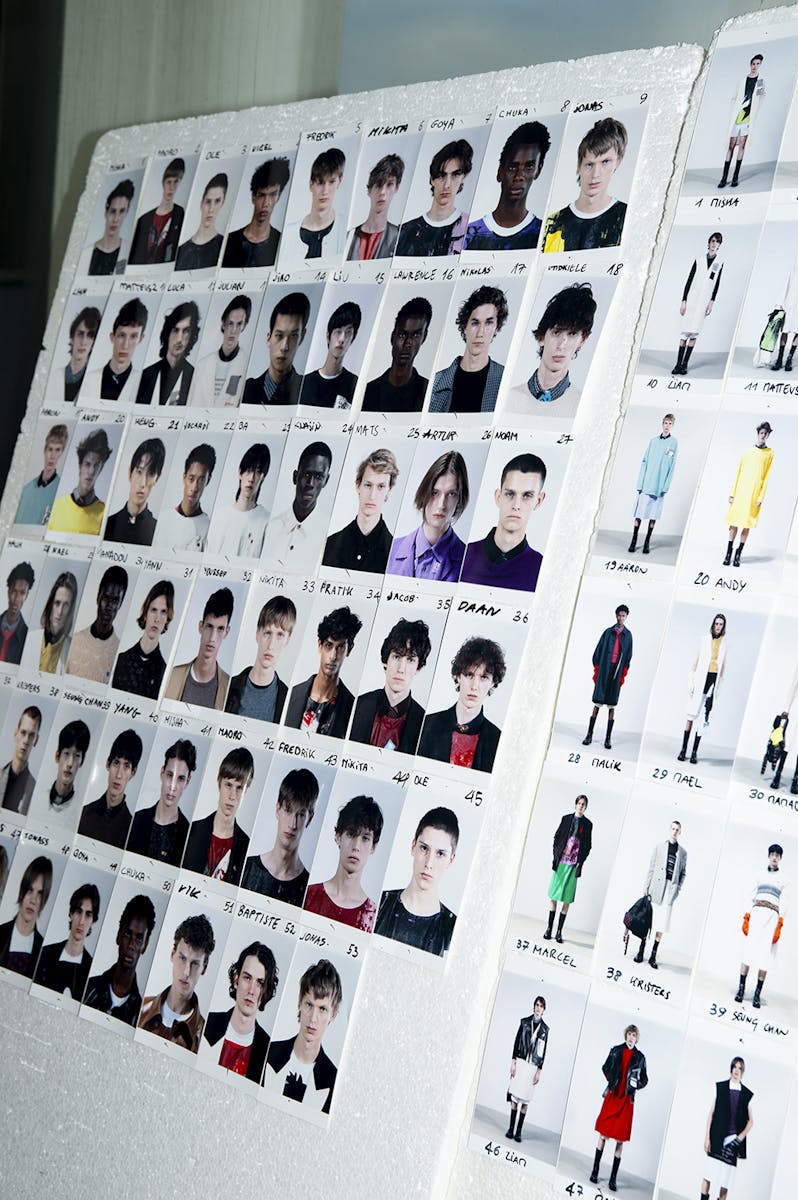 Crafty knits and vibrant vaca­tion prints at Valenti­no SS20.
ACNE STU­DIOS SS20
An art school aes­thet­ic shaped by unex­pect­ed pair­ings and exper­i­men­tal styling.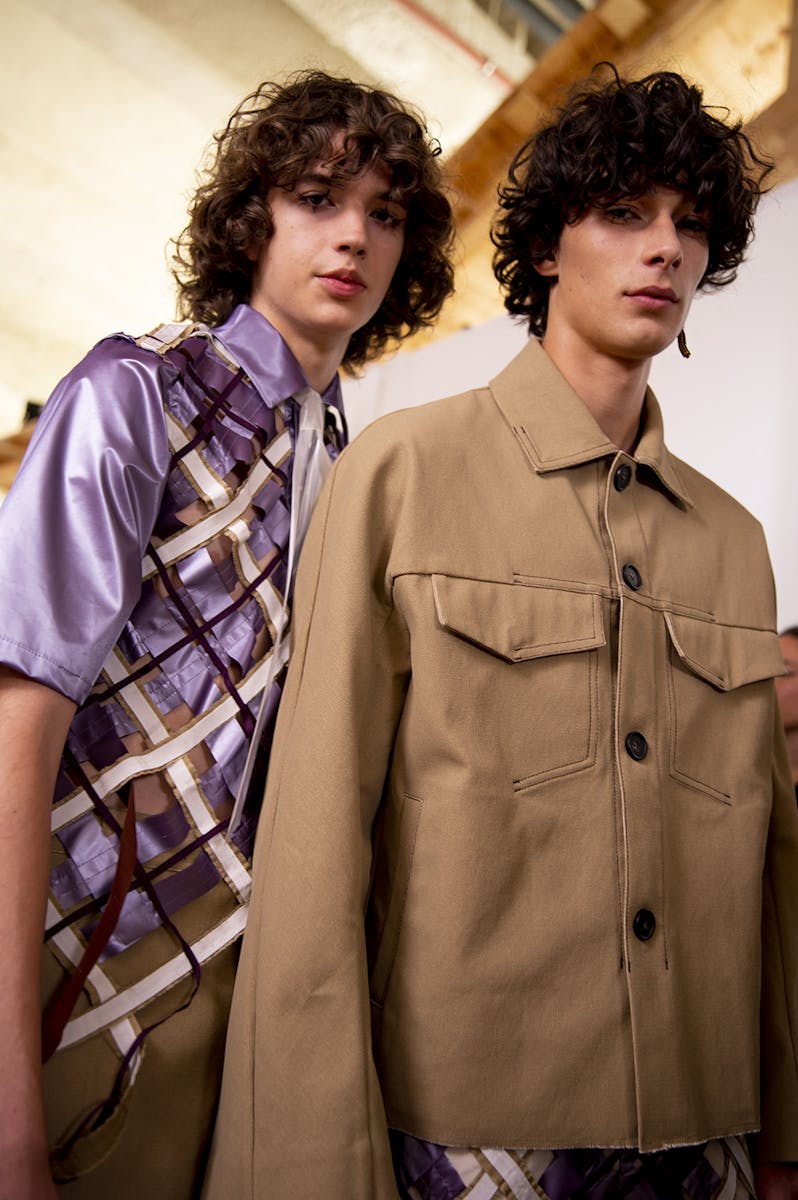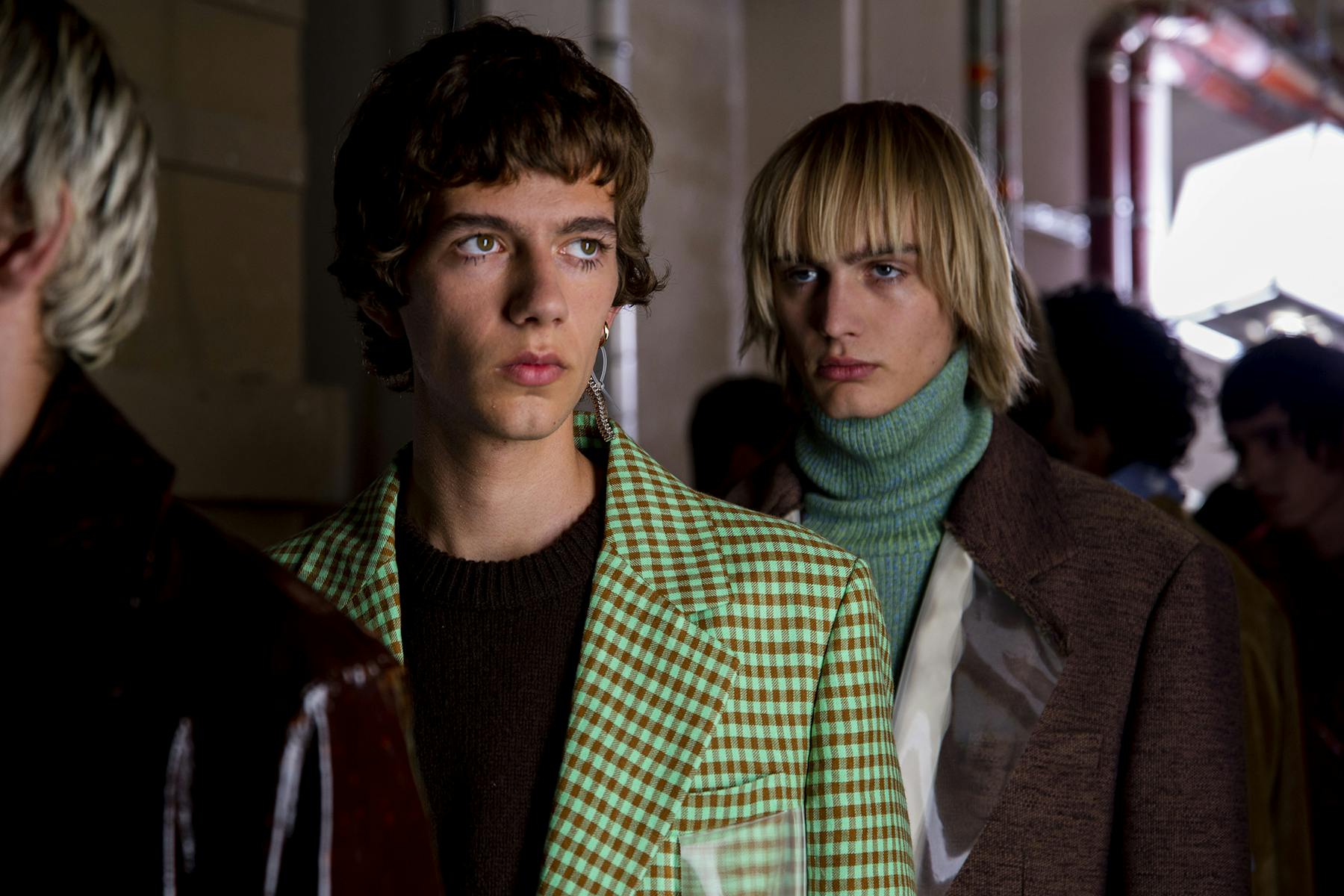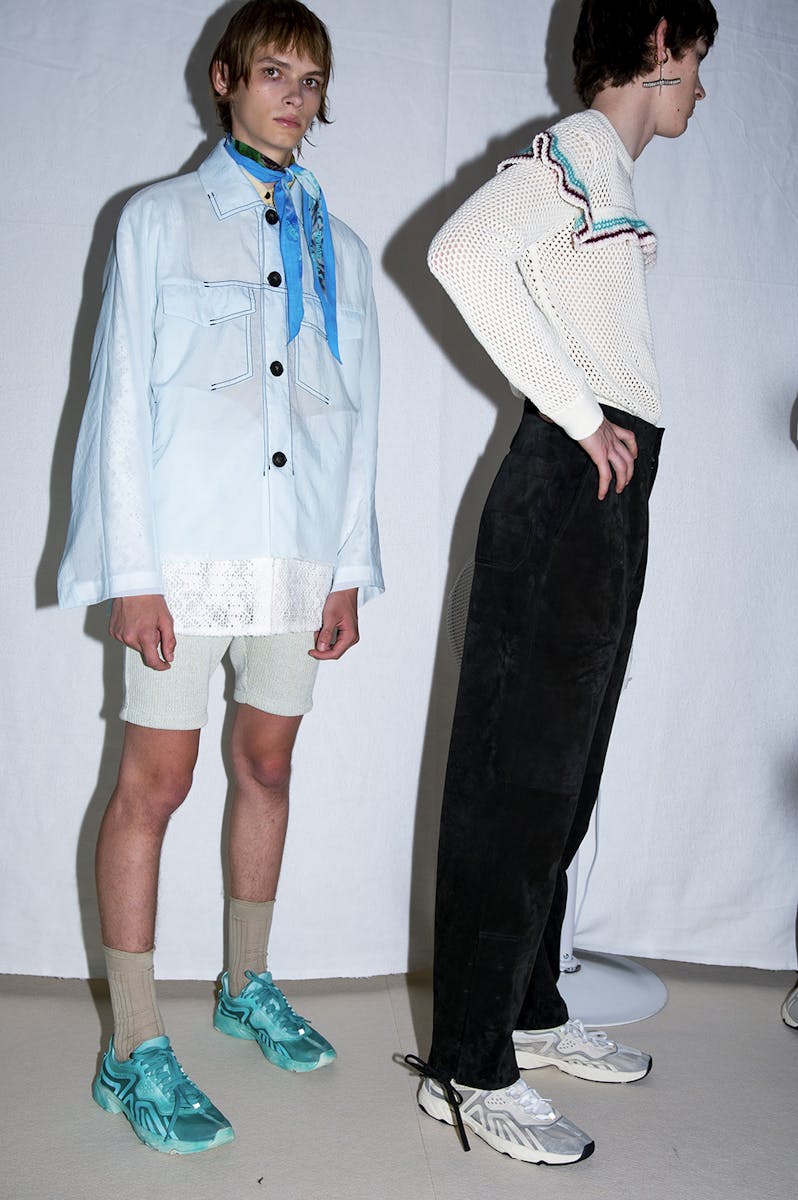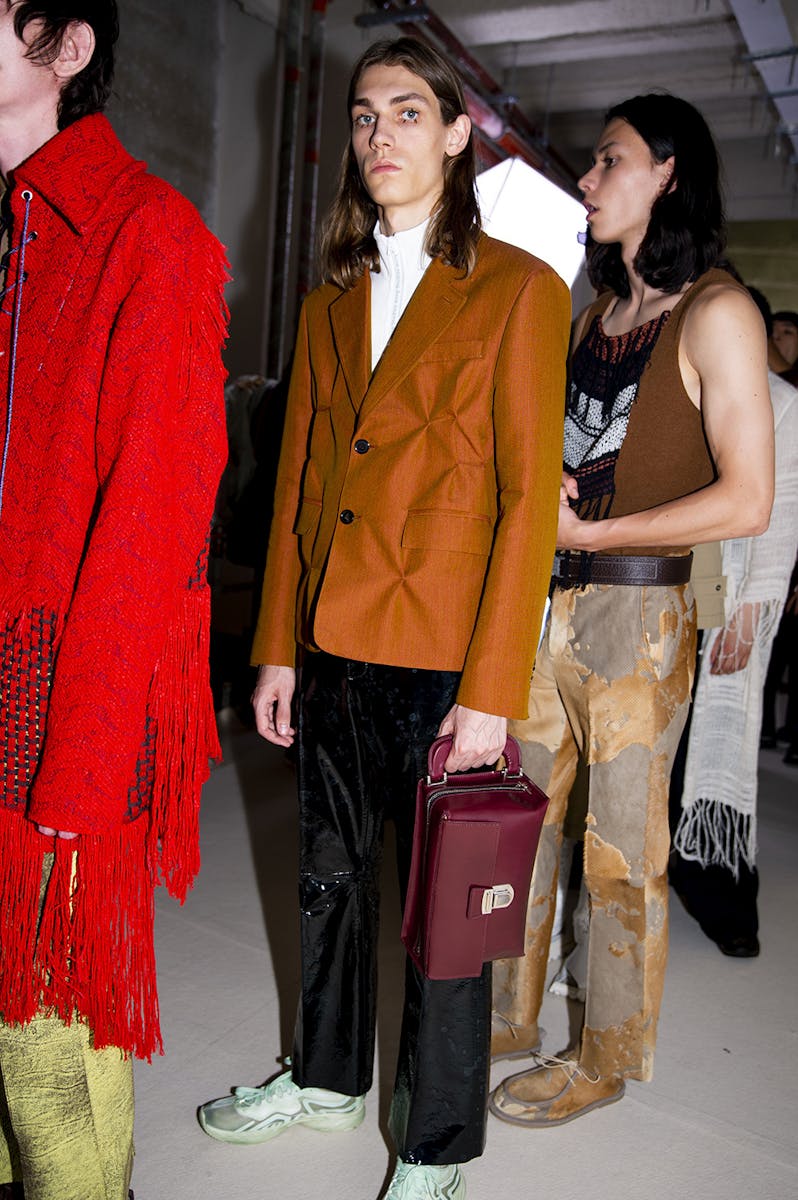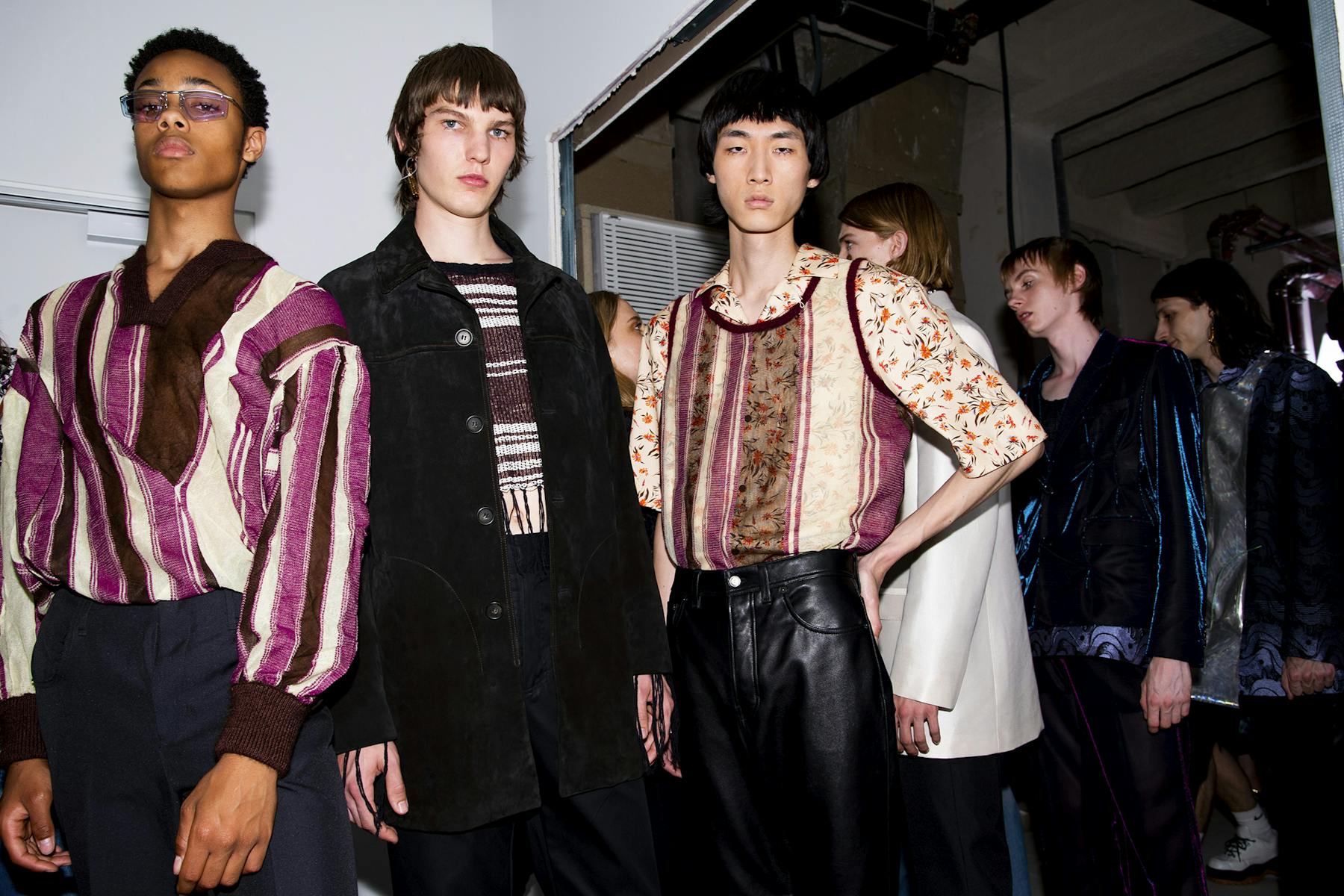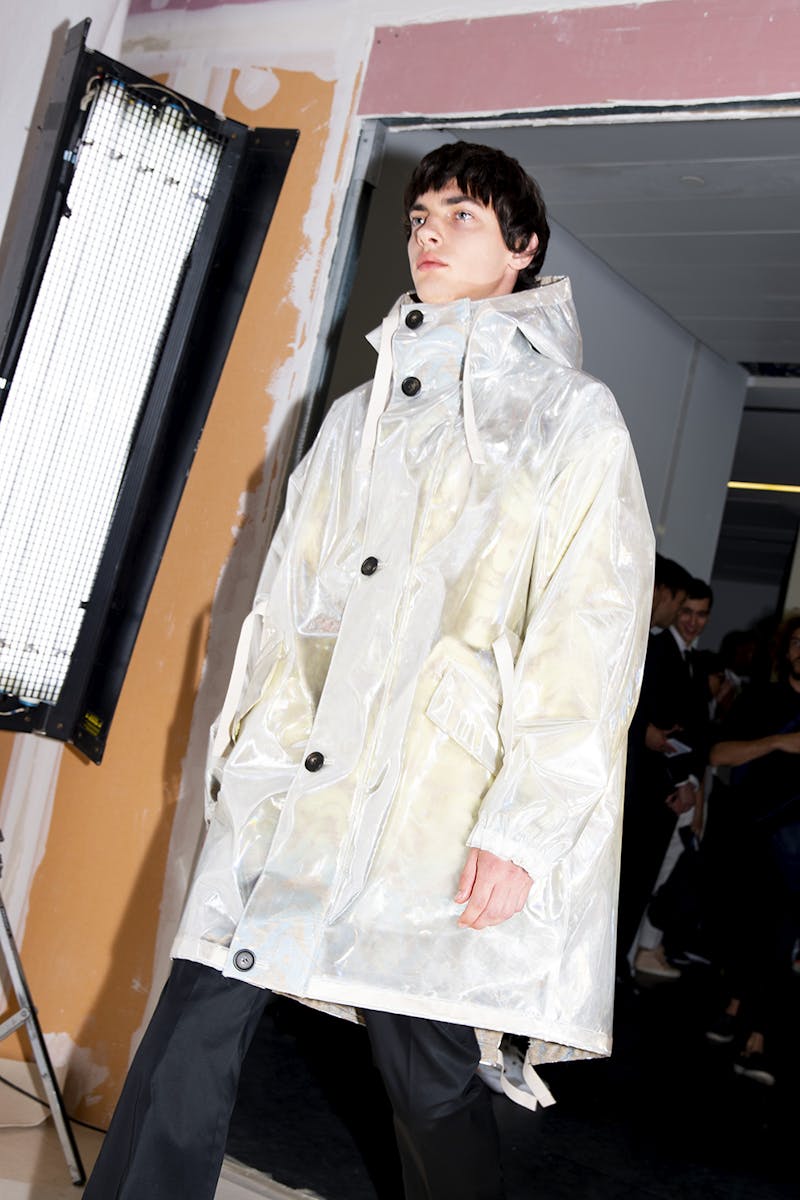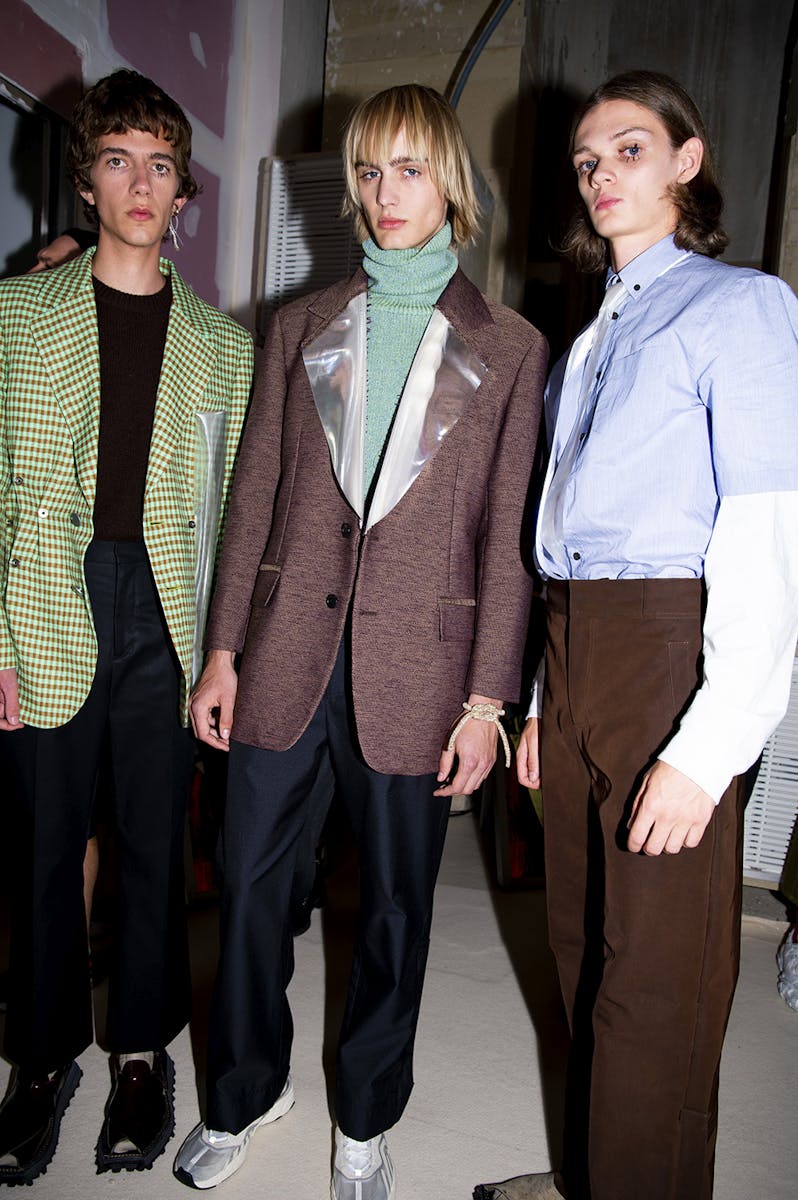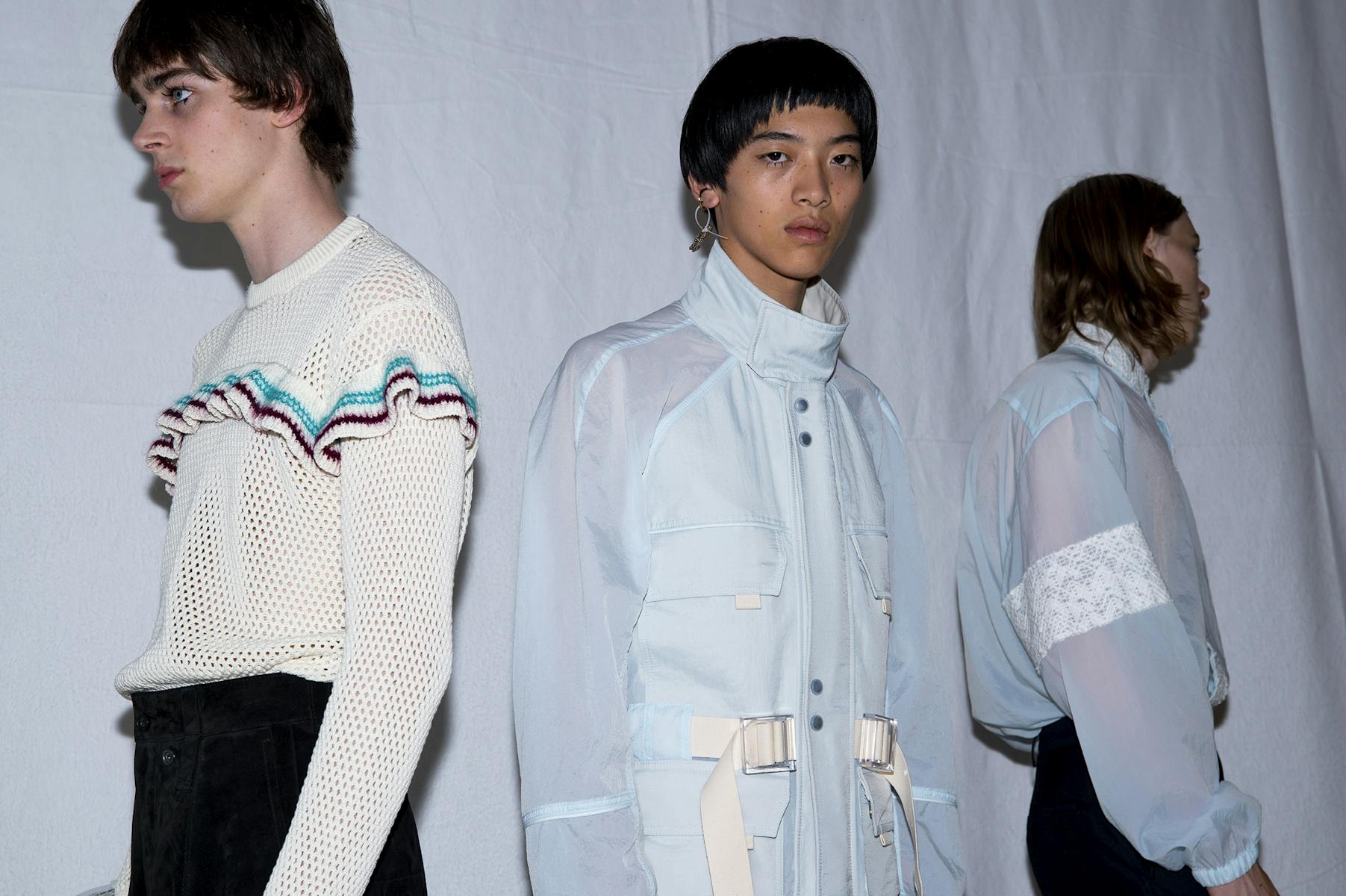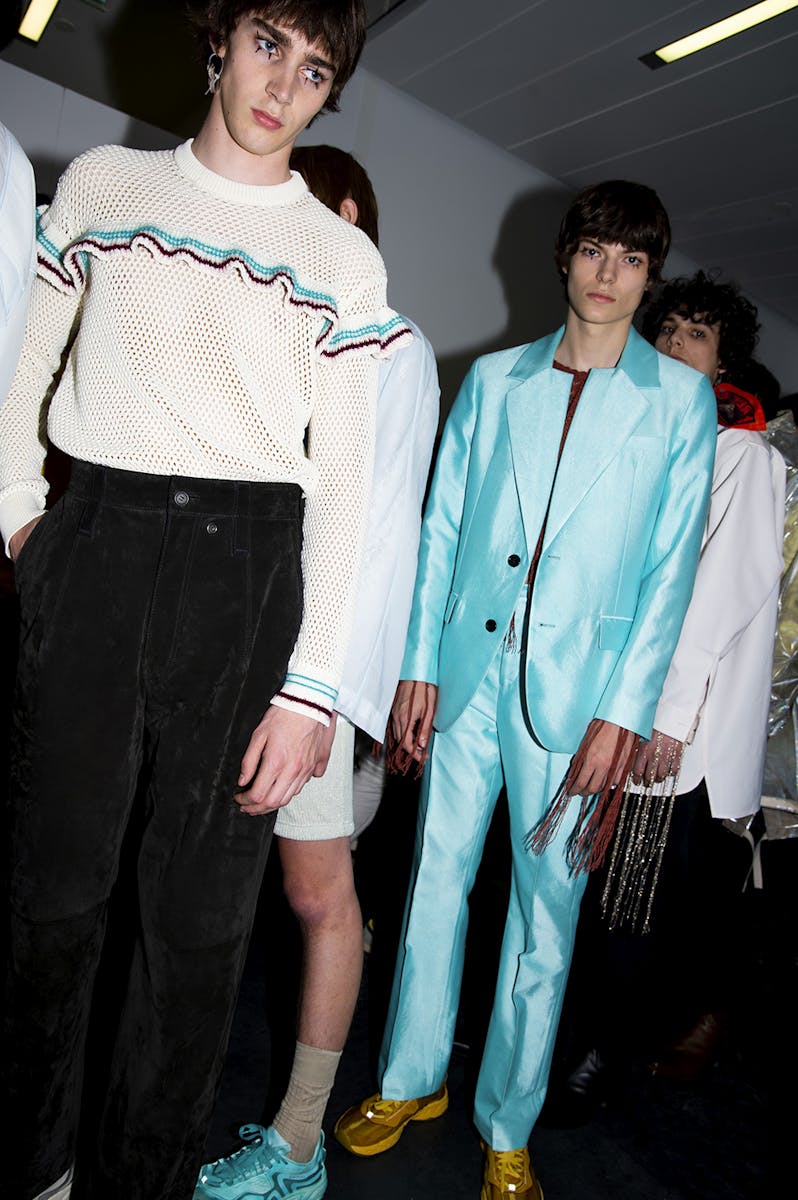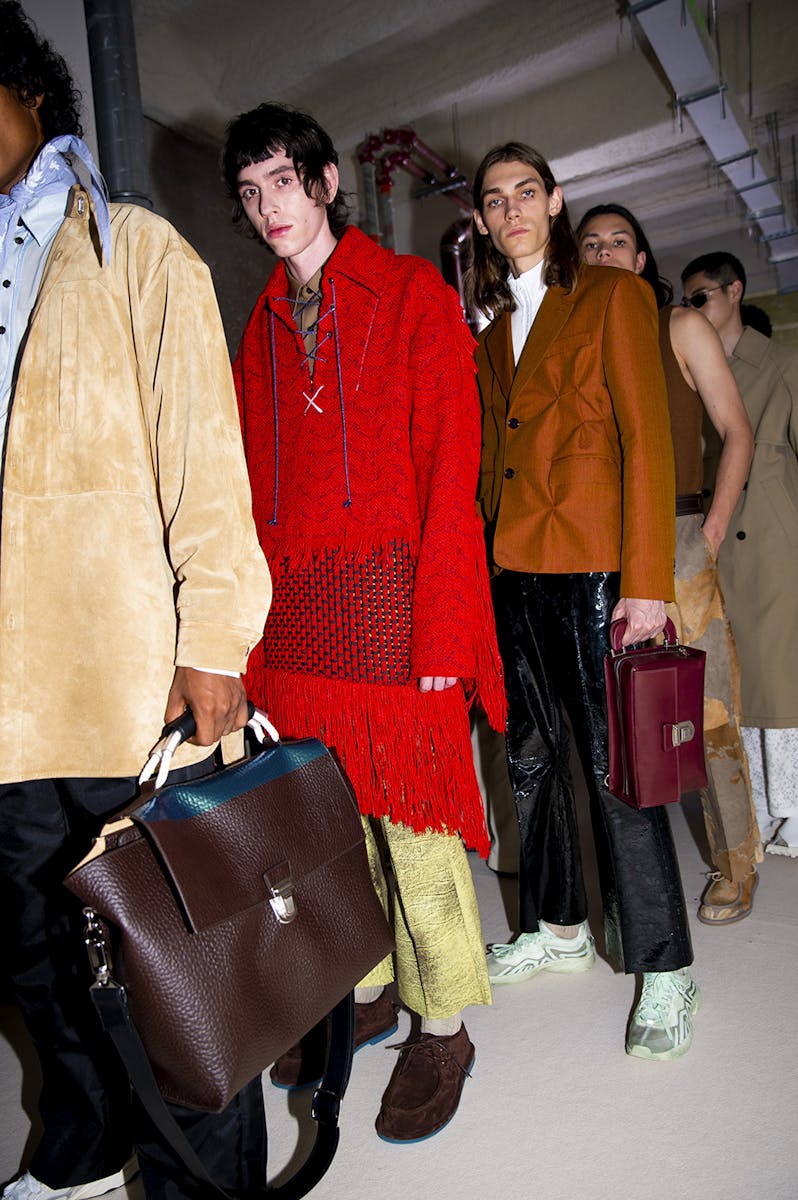 Y PROJECT SS20
Dra­mat­ic col­lars, out­size tai­lor­ing, paint­ed trousers, flesh-reveal­ing cat­suits, Y-shaped ear­rings and square-hem flares.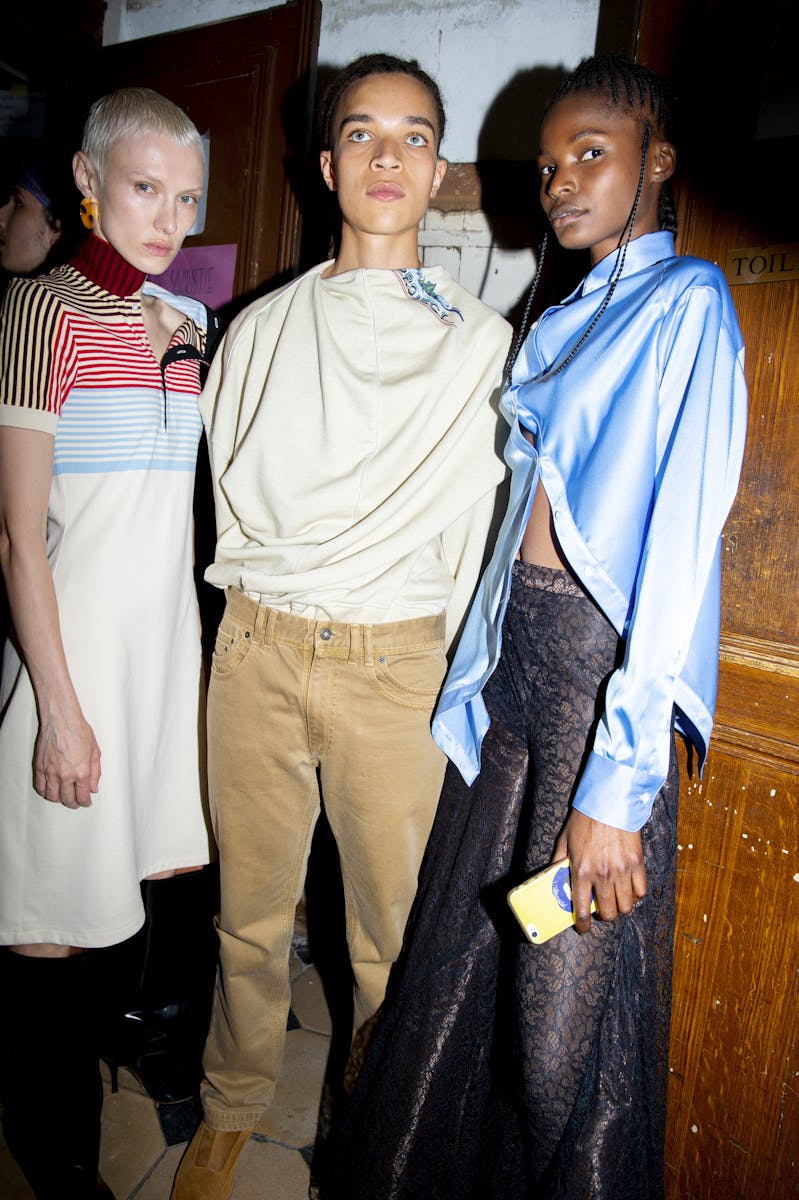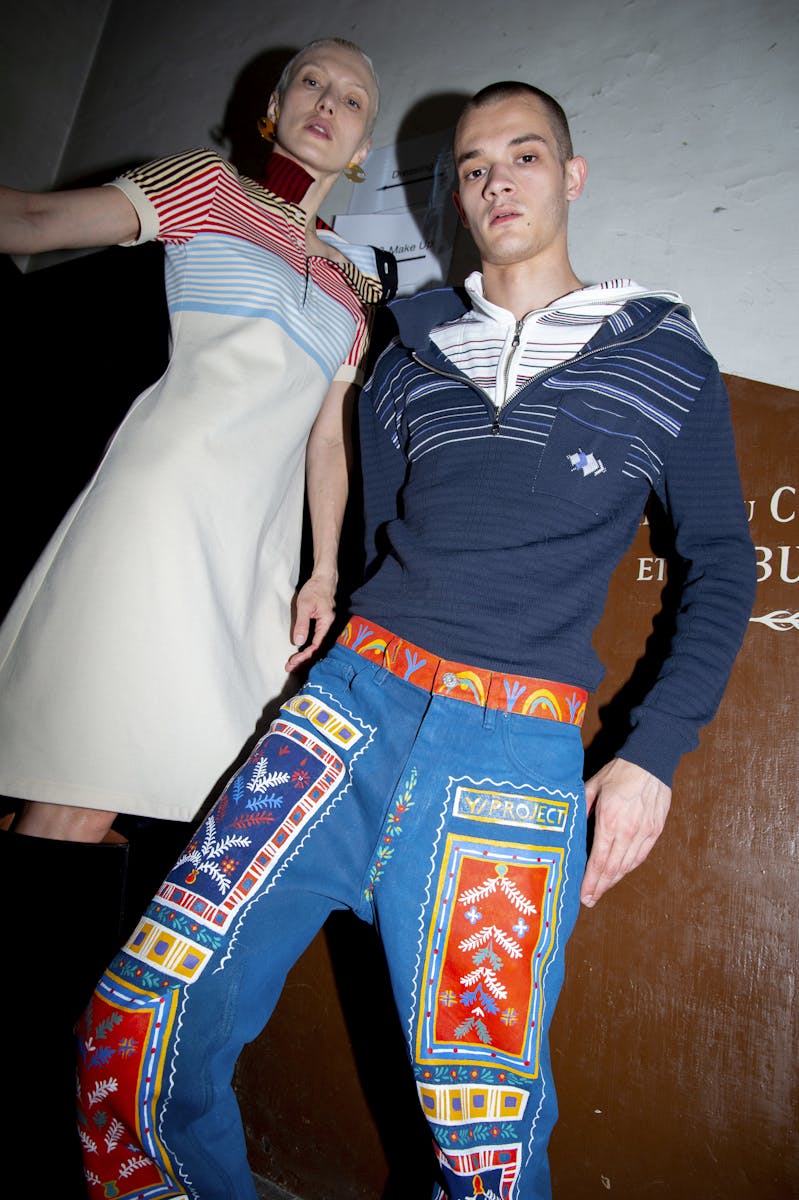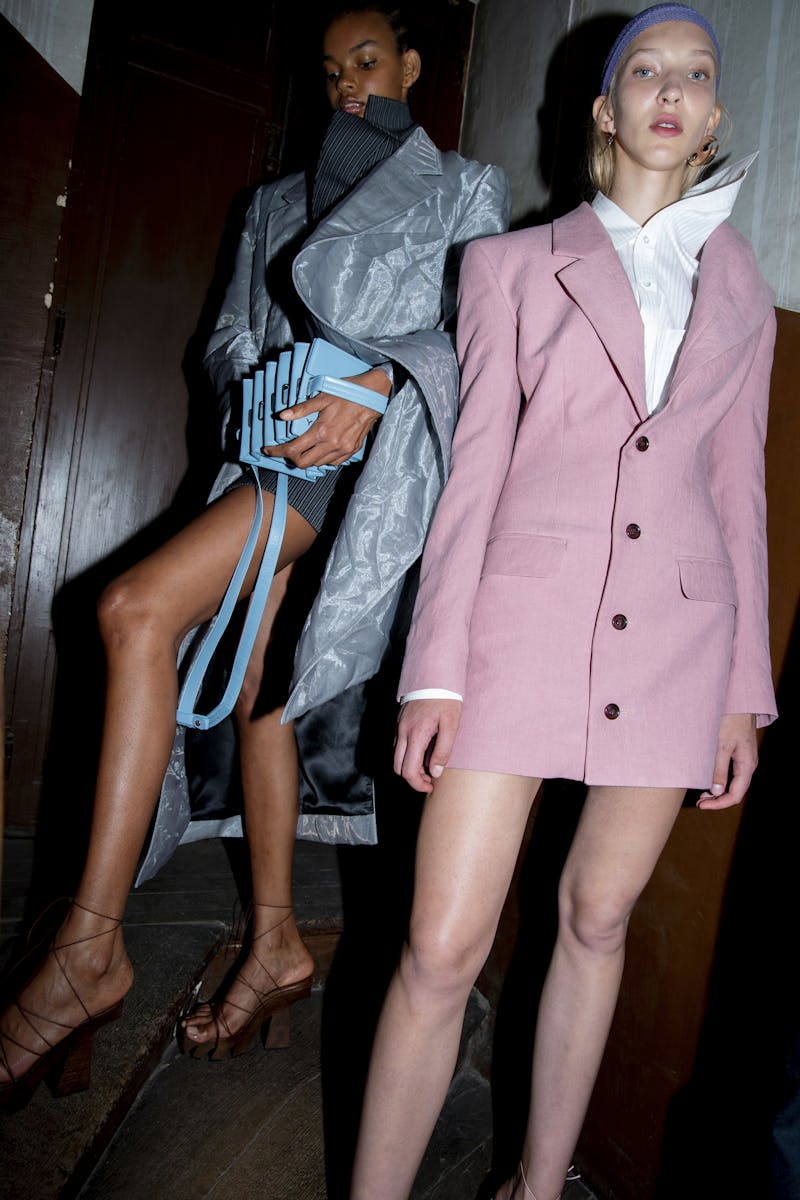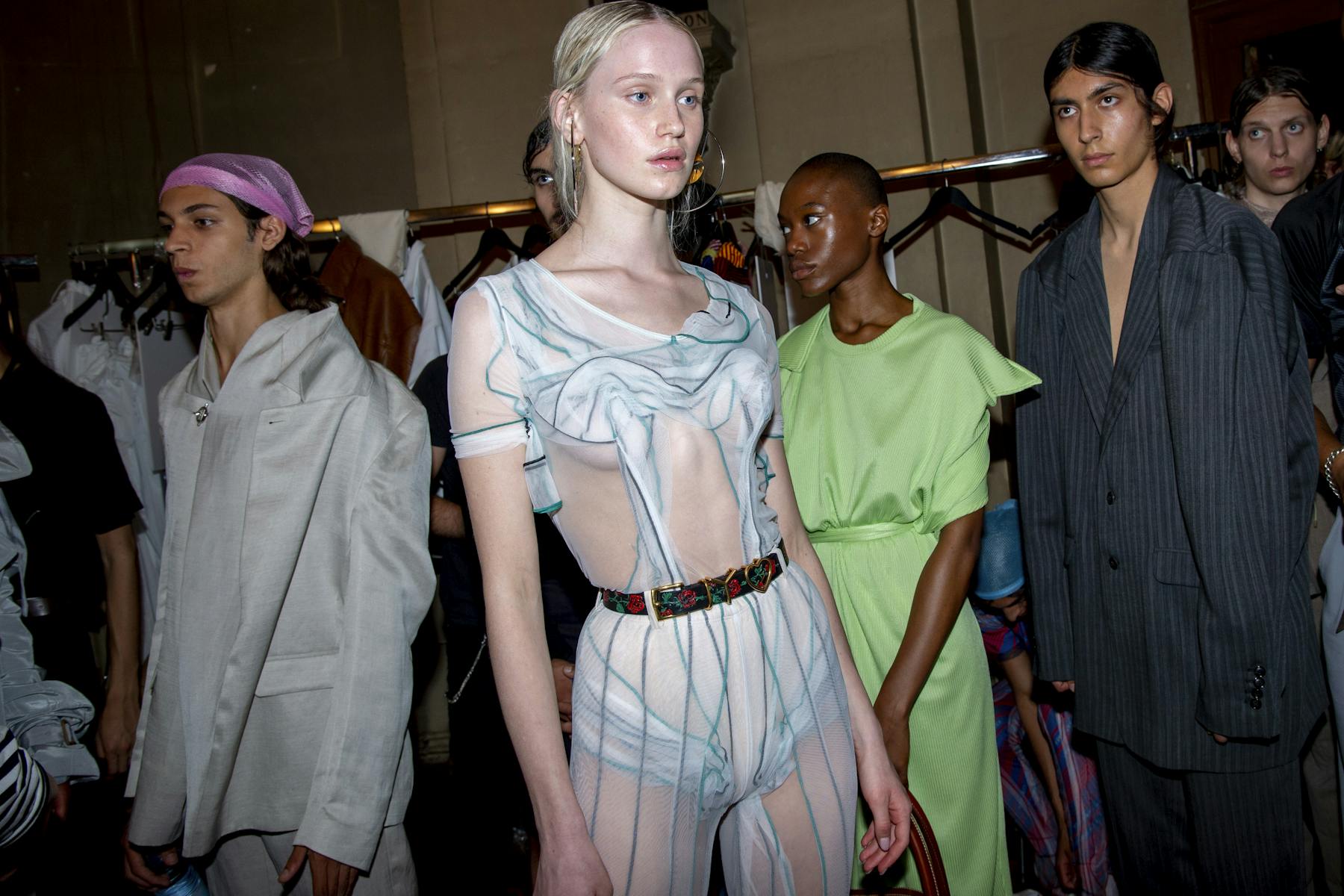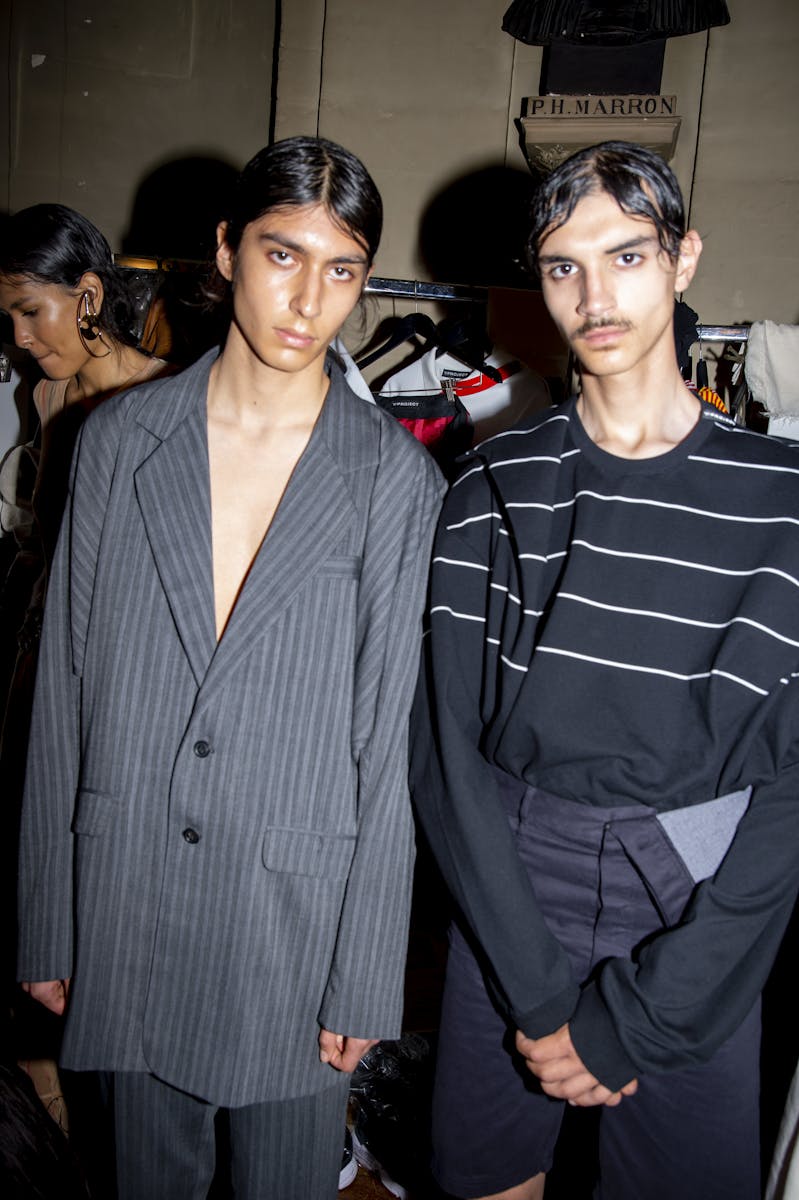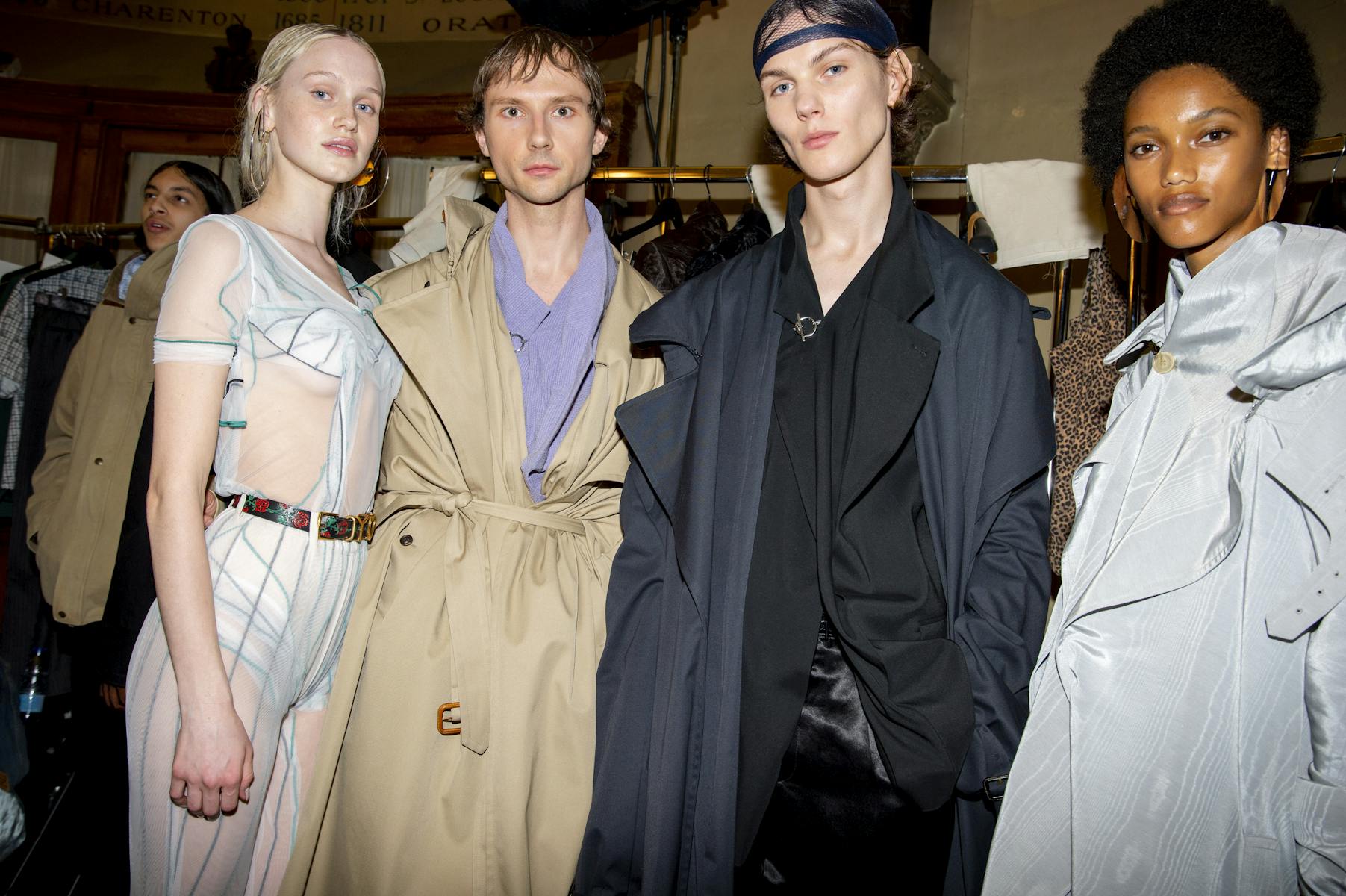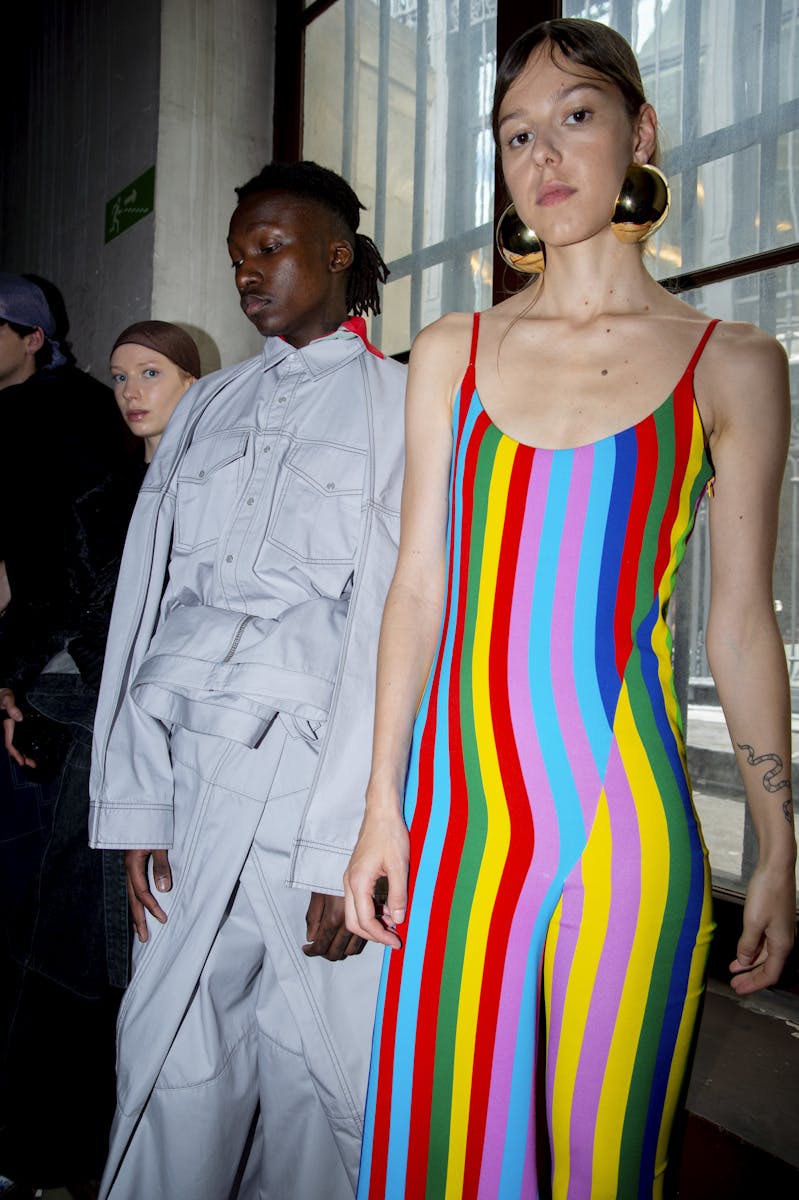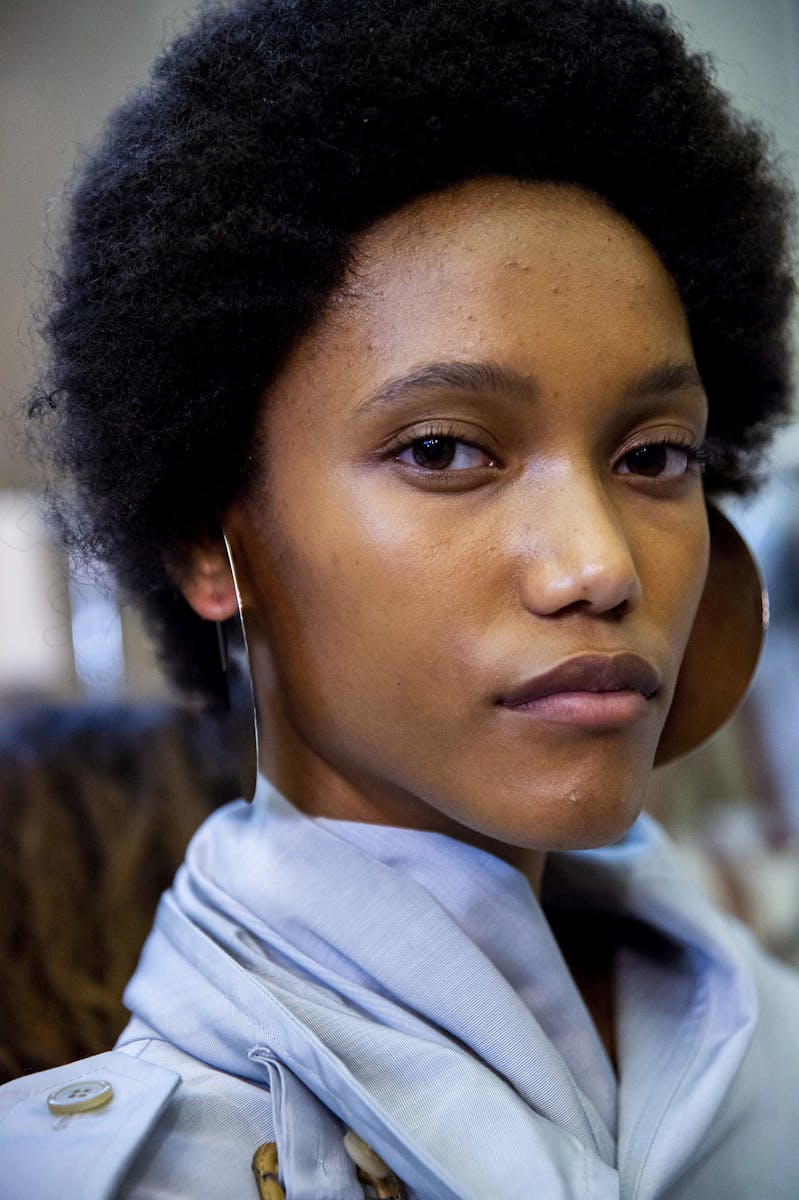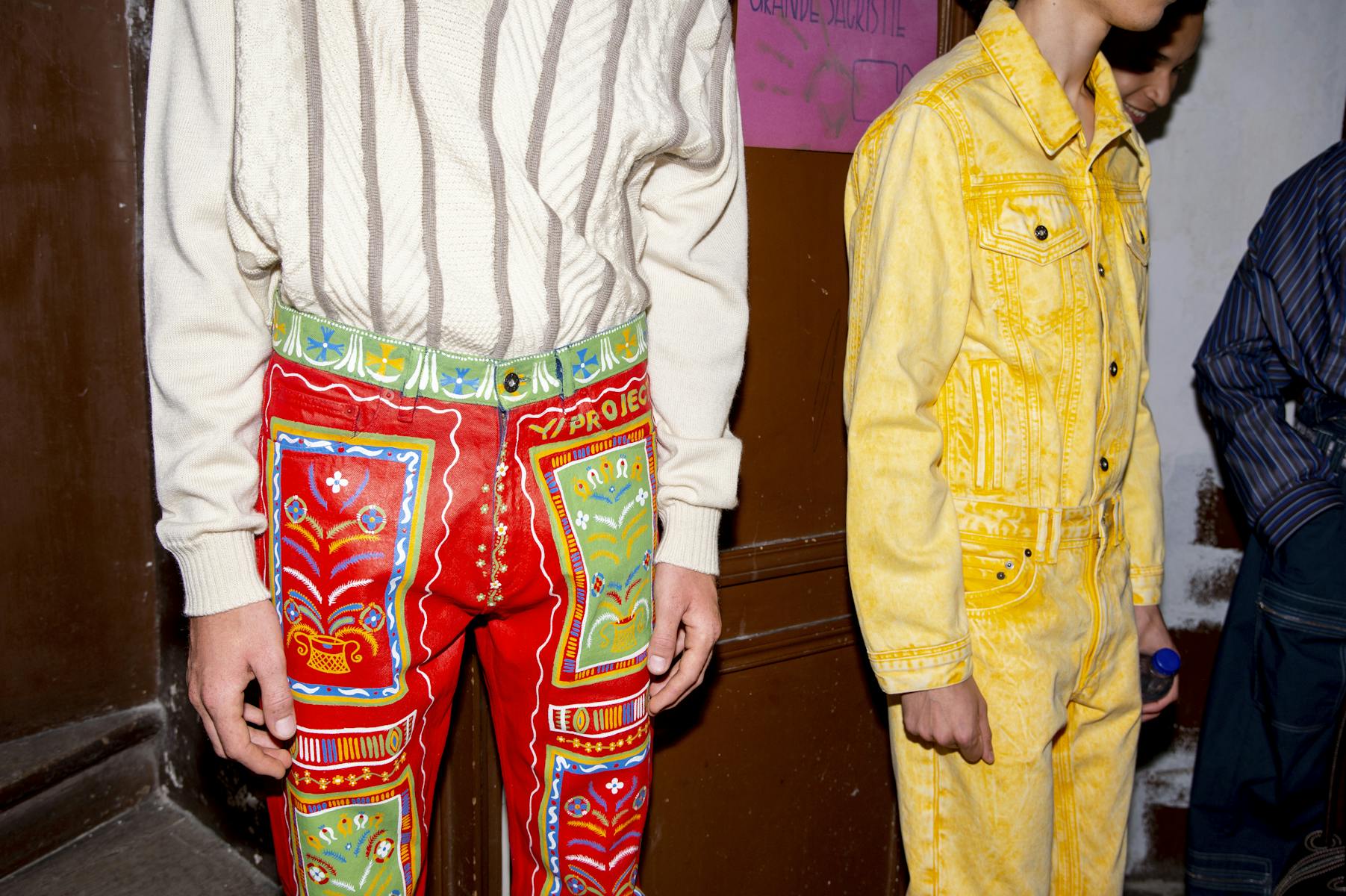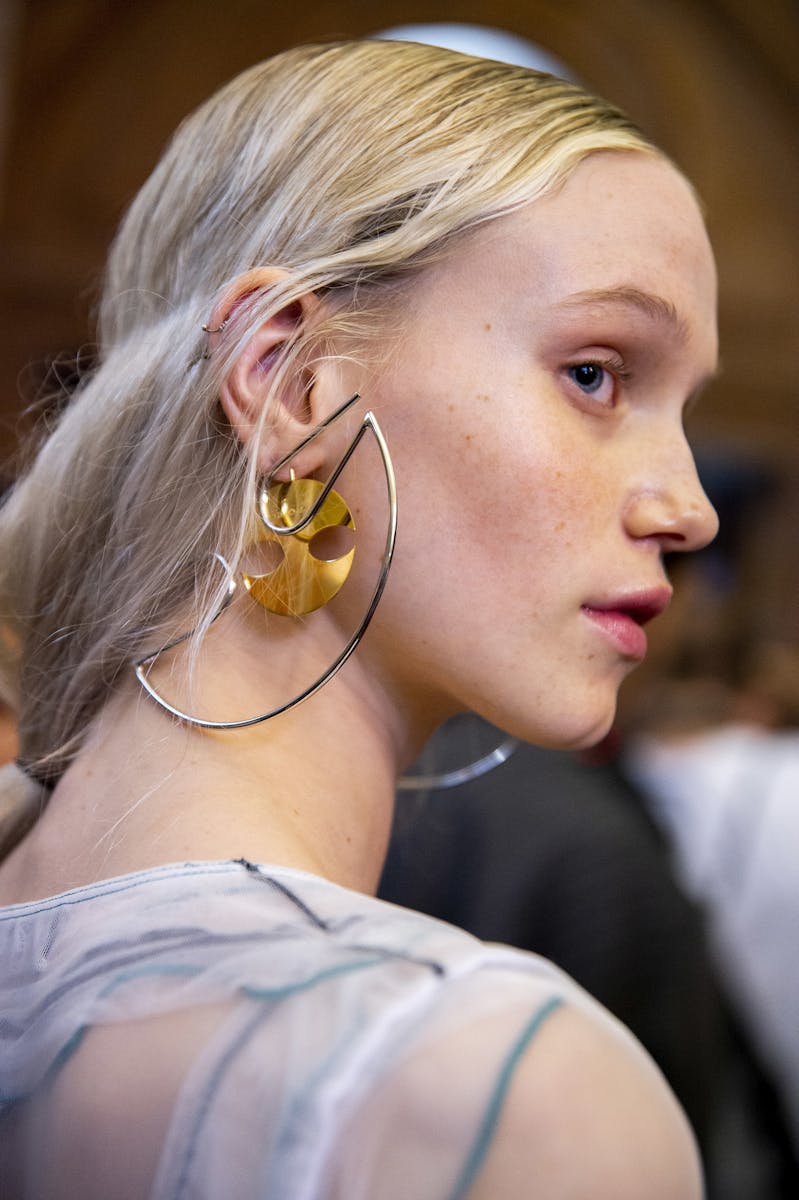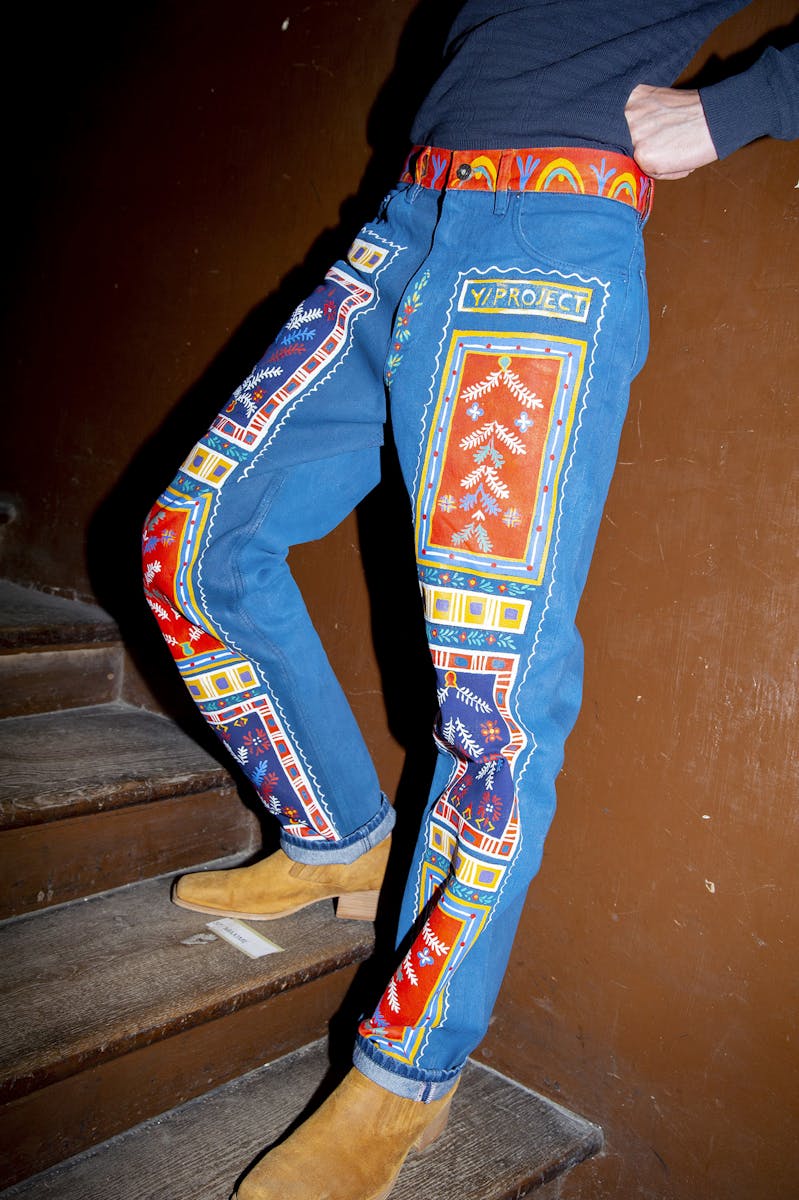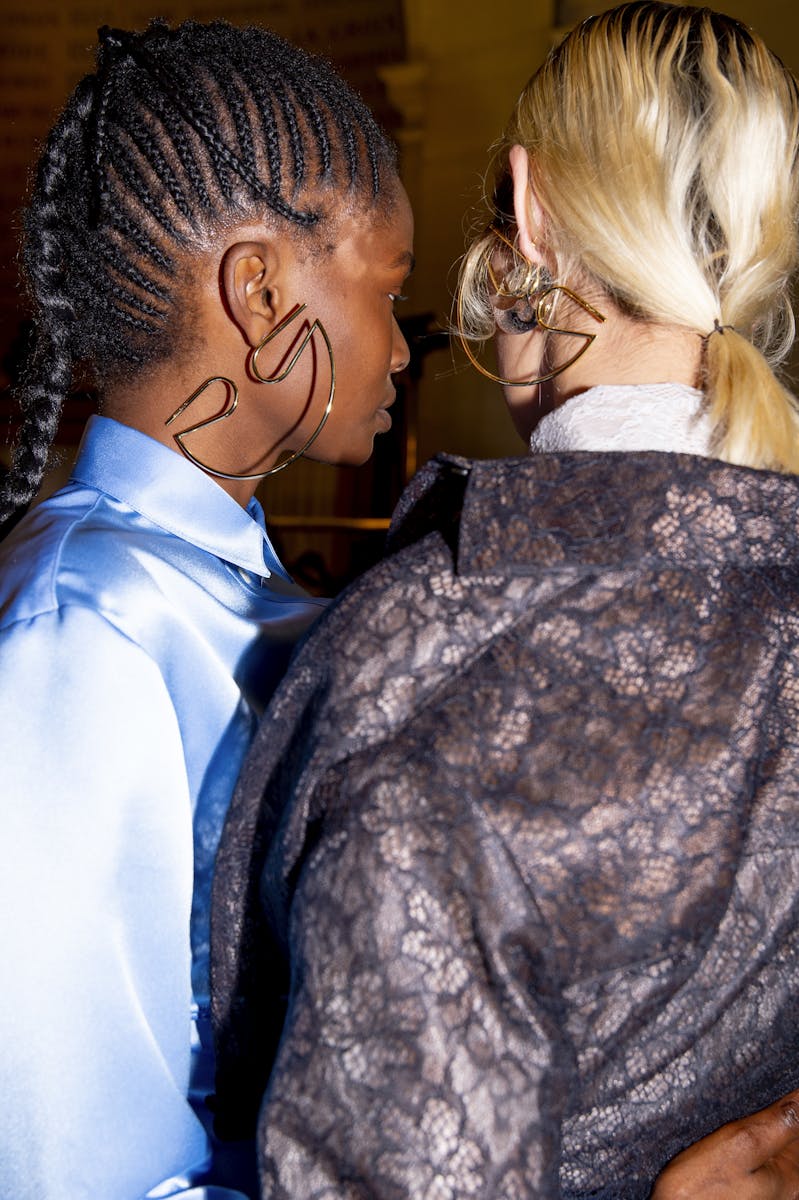 JW ANDER­SON SS20
Decon­struct­ed trench coats and tai­lored jack­ets, knit­ted head­wa­ter and uncon­ven­tion­al knitwear silhouettes.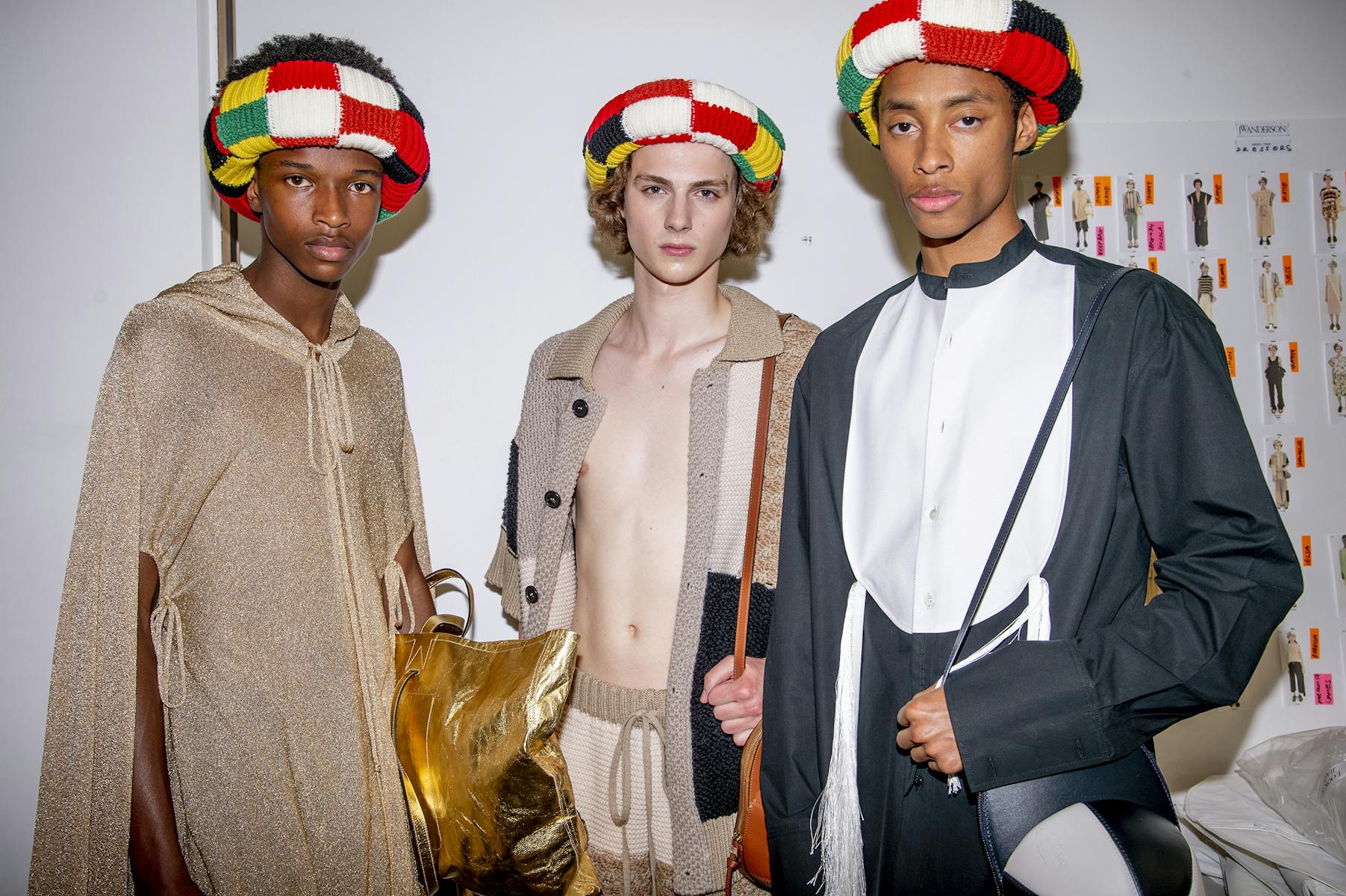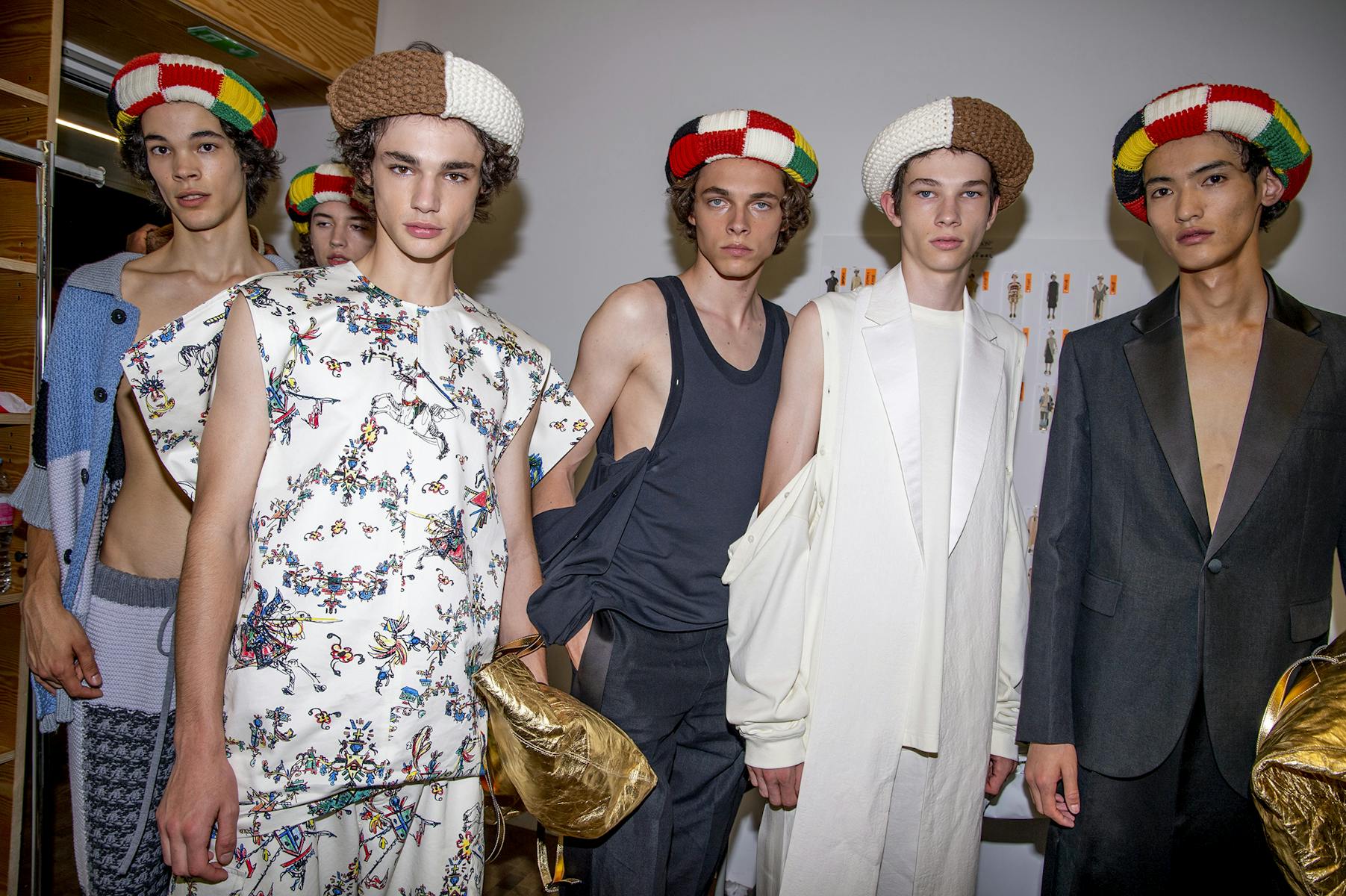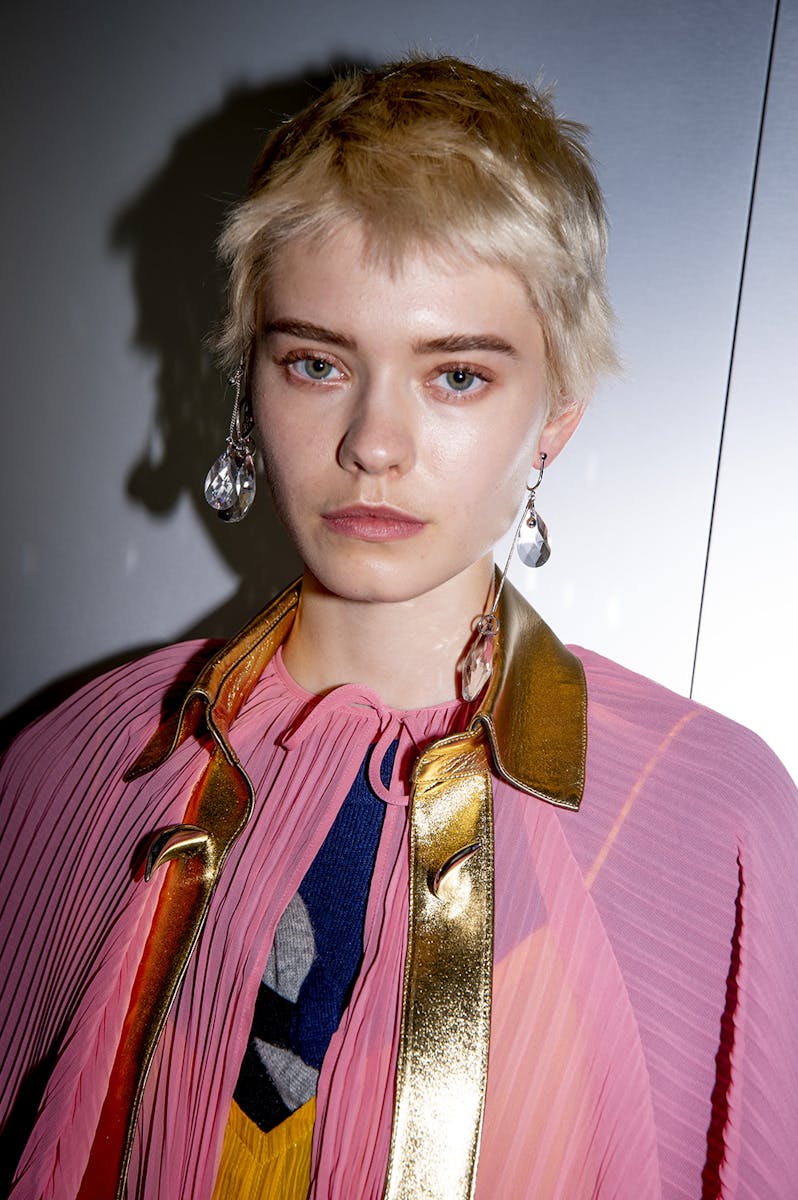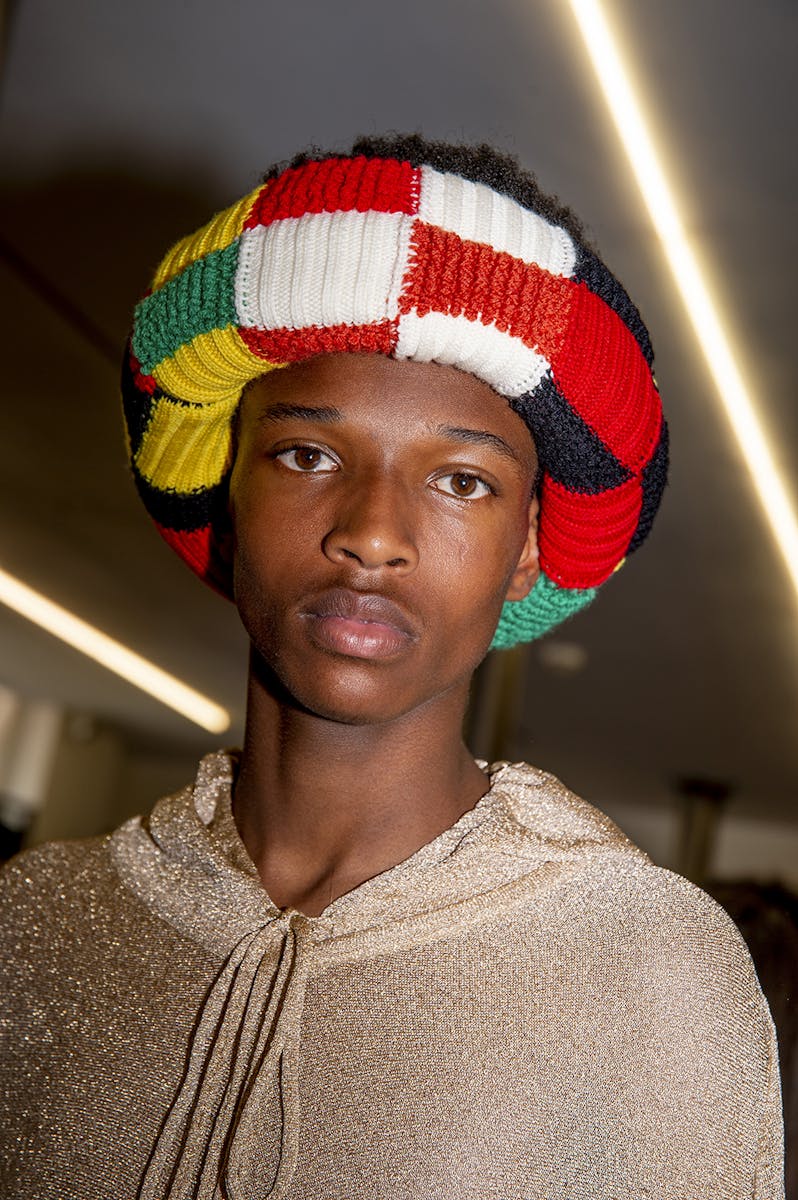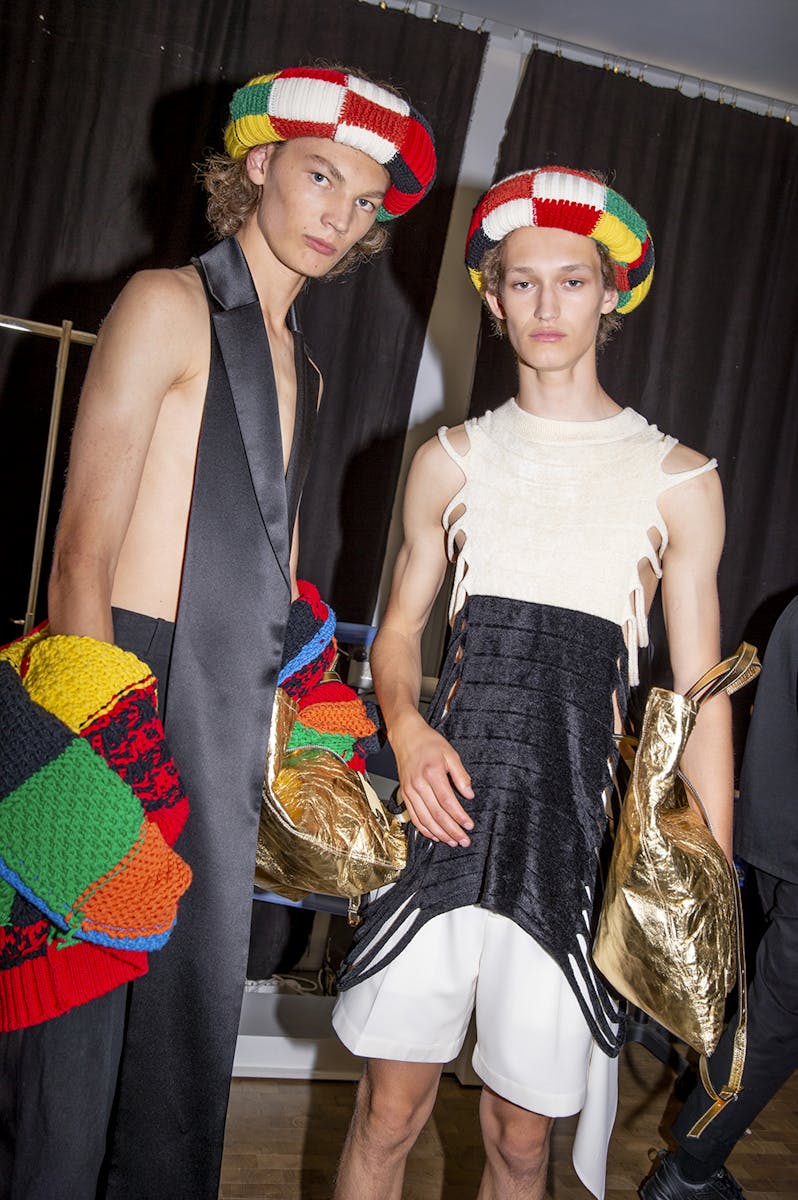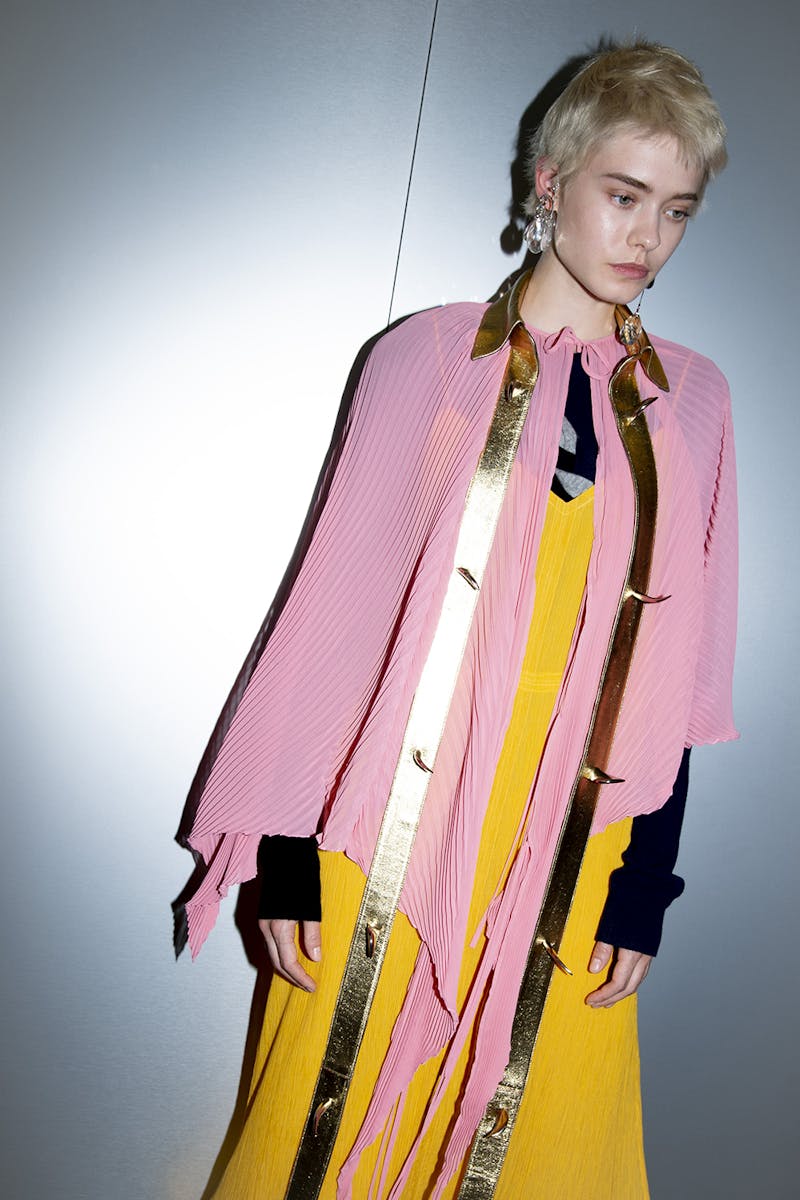 Style

Virgil Abloh's latest collection is an ode to his love of art.


Gigi Hadid back­stage at Off-White.
CHRIS­T­IAN LOUBOUTIN SS20
-4 hours to go until Off-White's SS20 show.
The only car to be seen rid­ing in. And so Paris begins.
---