The platform championing imperfection

The co-founder of LA cult collective Perfect Number spills her fill on the city's best spots and reveals a hot new capsule collection.
Flipping from filmmaking to fashion might not be a conventional path, but that's exactly the route that Moscow-born filmmaker Yana Sosnovskaya took.
A key player within Moscow's creative community, the artist was drawn to California's laidback, liberal vibe. Impressed with ​"how women stand up for their rights – especially coming from a very conservative country like Russia," Yana and her partners fashion designer Nicola Morgan and philanthropist Maria Adonyev saw a gap that needed filling. Something that could properly support the women she witnessed, establishing their own nuanced take on femininity.
Perfect Number is a cultural platform that seeks to do just that. Comprising an apparel line and an online magazine, the two-part project aims to connect and support like-minded individuals while helping to establish a dialogue over what femininity means in the 21st century.
"It's constantly changing," says Sosnovskaya, ​"but what I can say for sure is that we see that now, femininity is combining what used to be considered alt-traditional feminine qualities and alt-masculine qualities. What I find interesting about femininity and masculinity is that it doesn't belong to any gender or stereotype. You can just find it anywhere, in any person or any community right now."
Perfect Number's latest collection is heavily inspired by LA local and fashion designer, Rudi Gernreich. ​"He had a very neutral attitude towards gender expression through dress, and we feel like the idea of unisex is often based around women wearing men's clothing, but we welcome all genders to wear our pieces and to explore their feminine side."
The collection celebrates binary-defying silhouettes, paint splattered and tie dyed with bold natural colours. According to Sosnovskaya both textile treatments are symbolic of ​"counter-culture, an emblem of the rejection of conservative social norms" in California since it's ​'60s heyday. ​"If you wore a paint splat, you were probably an artist. If you wore tie dye, you definitely stood for something. We feel that it's very relevant too right now with all the conservative ideas that are rising at the moment."
And Perfect Number definitely stands for something. ​"We're really forward thinking and we really aim to reflect the shape of culture in society in our designs. We constantly ask ourselves: ​'what's next'." The proof is in the collective's self-described ​"slow fashion" approach with a fluid design process that embraces diversity, collaborative work ethic that sees them team up with a number of local creatives and the fact that each piece is 100% manufactured in LA. Each of these qualities is encompassed in the name. ​"In maths, a perfect number is a positive integer that is equal to the sum of its proper divisors." Or, in other words, it's 6 = 1+2+3. A tongue-in-cheek response to the digital world's demand for perfection, it's Yana's way of saying, there's no such thing – except in numbers.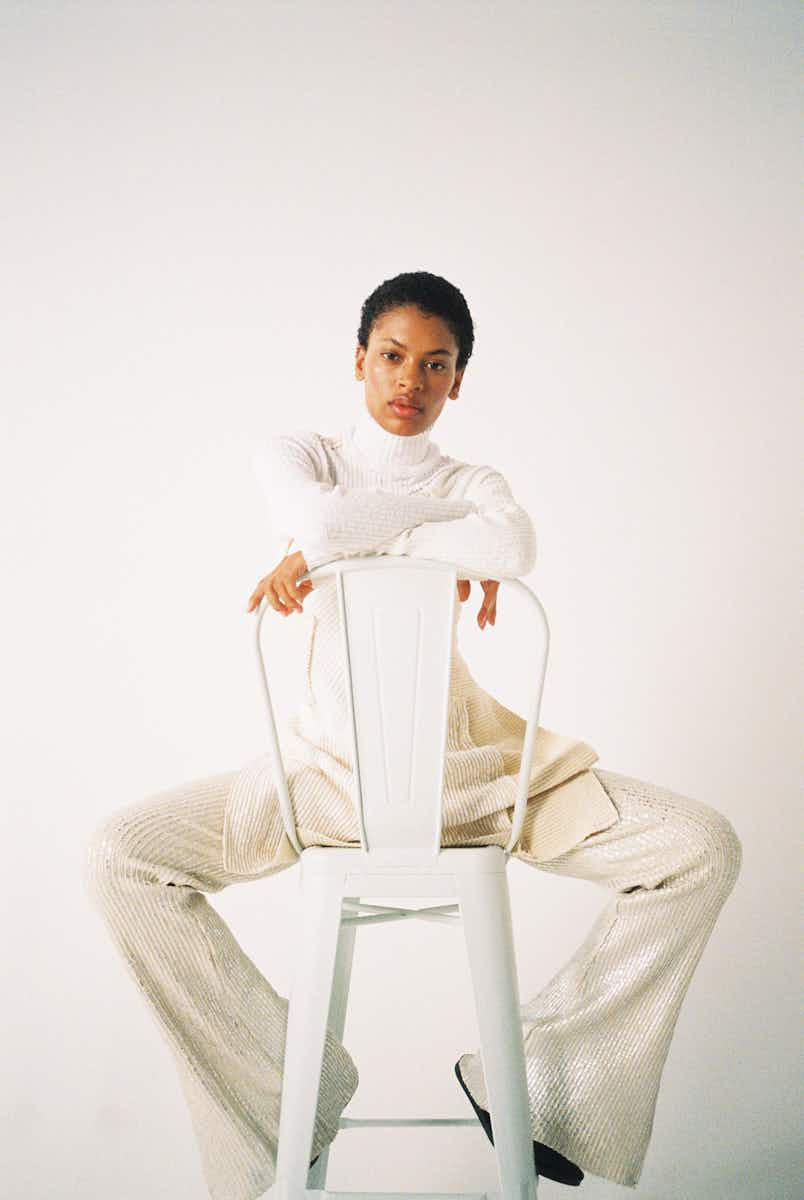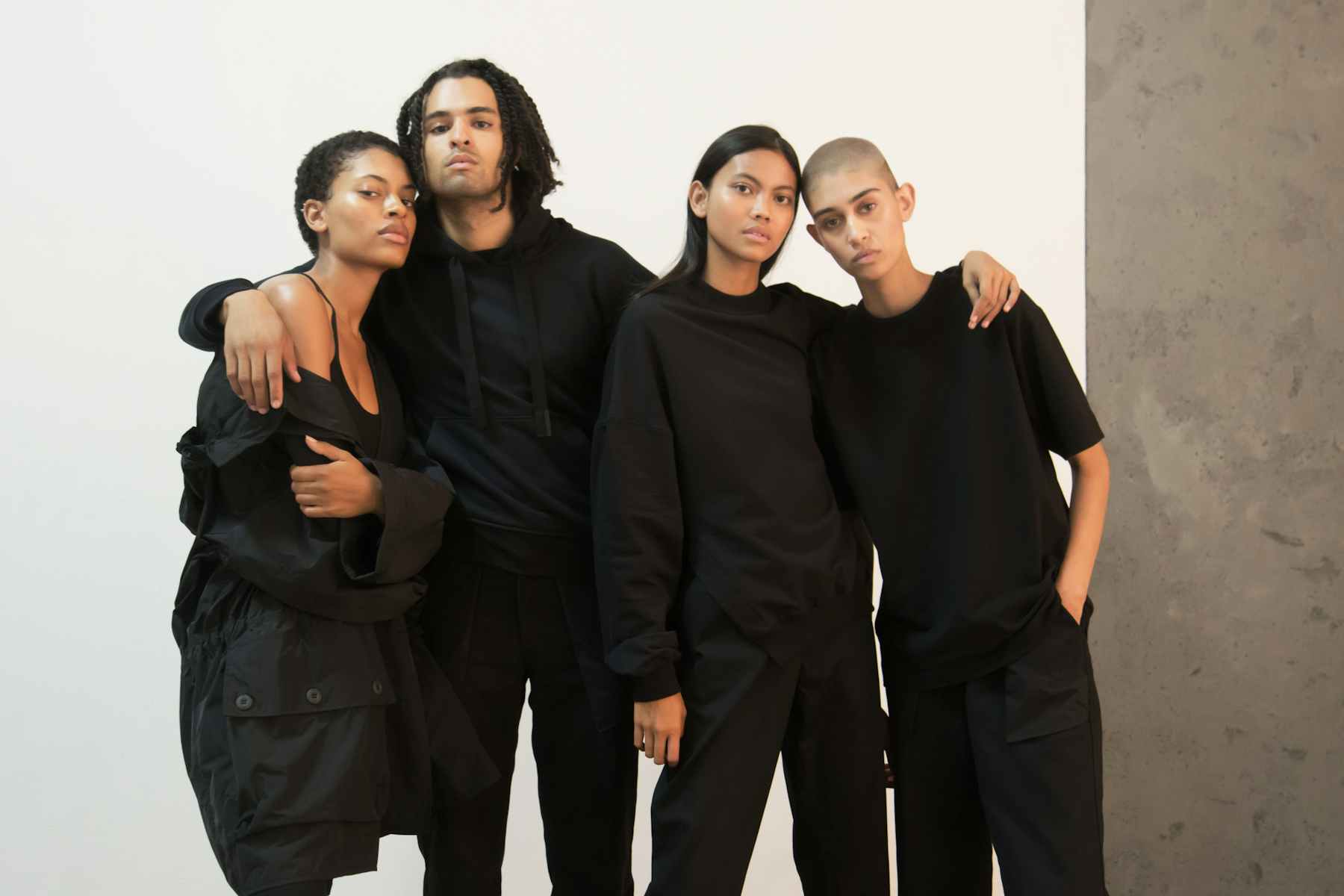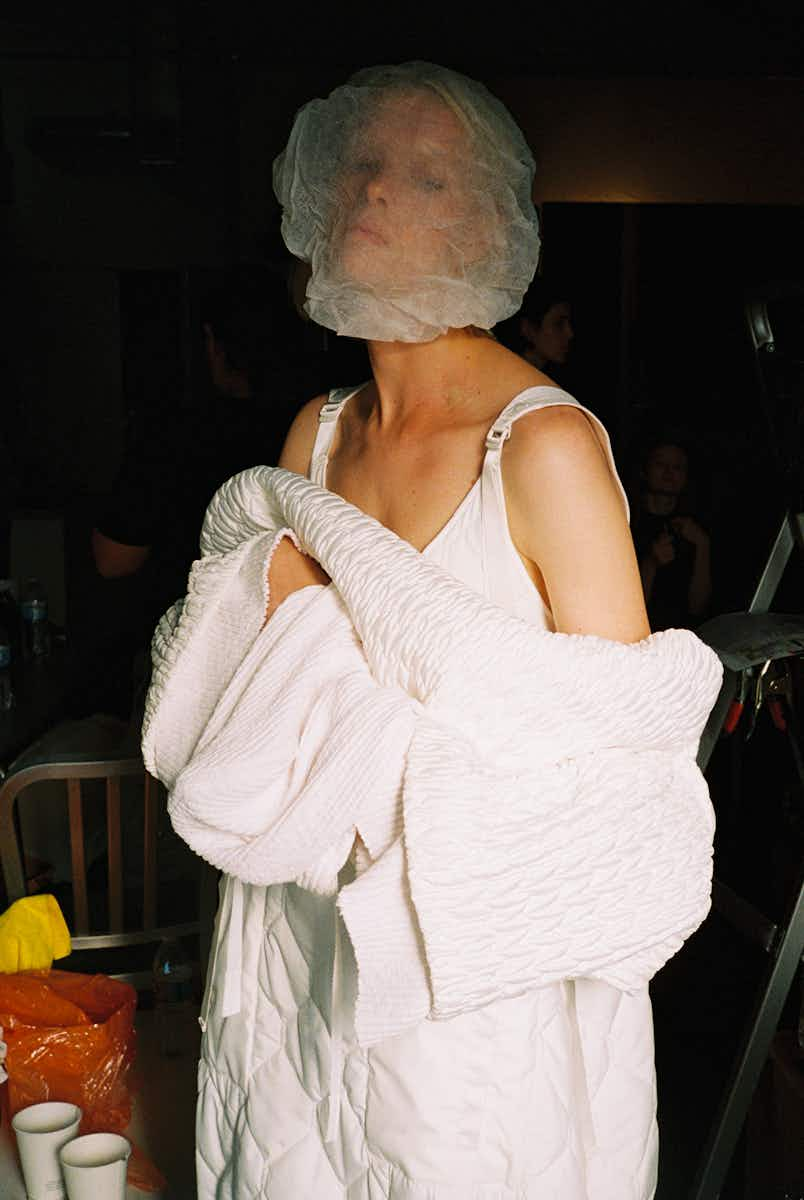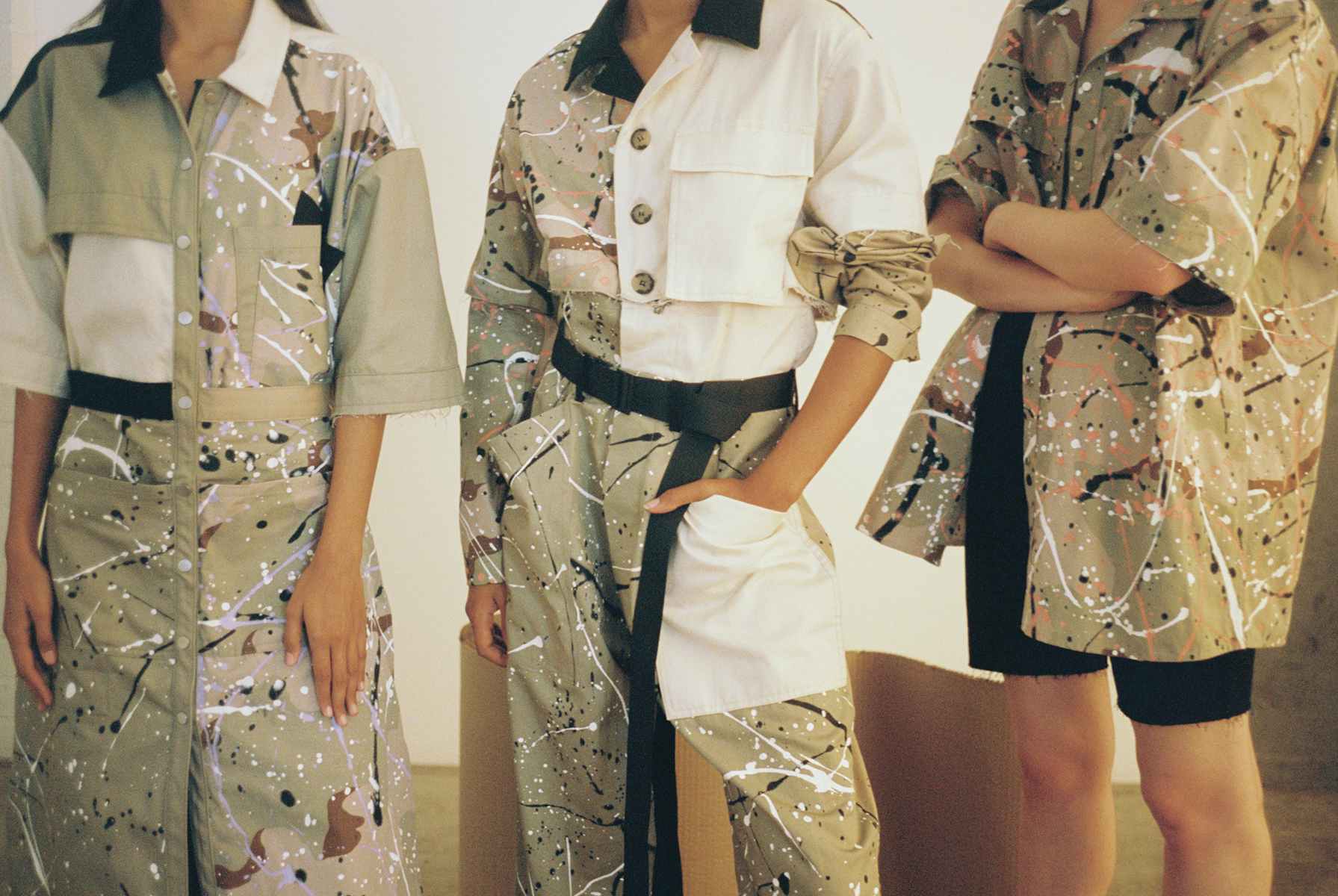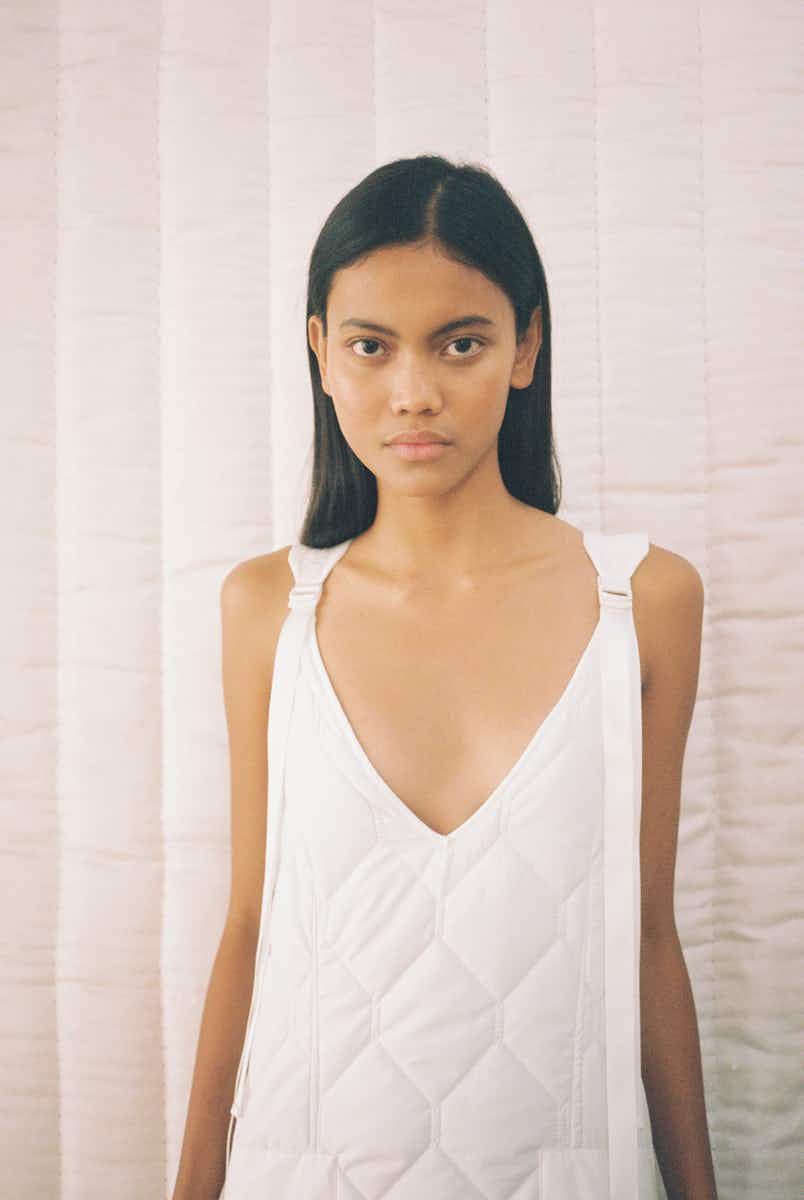 Perfect Number's guide to LA
The thrift shop:
Baz Brothers. It probably won't be interesting for you if you're not a designer or an army uniform hunter, but it's a treasure if you're looking to start your own line based off vintage pieces.
The veggie food spot:
Guerilla Tacos are the most high-end tacos you will ever find. How does halloumi cheese with pumpkin and pecan nuts sound?
The gallery:
We really like our friend Lili Lakich's gallery. Lili is a neon lights artist. It's a very tiny gallery (we're not even sure if it is open to the public) but Lili usually lets people in if they just ask kindly ask. Lili also hosts neon lights workshops there where anyone can create an art work and take it home.
The juice spot:
Apotheke. They mix great juices with the finest mezcal.
The clothes store:
Dover Street Market opened in Arts District less then a year ago and became a destination for the cool kids of LA. They host book signings with cool authors occasionally and also have a nice outdoor coffee spot.
The best view:
Ok, we watched the launch of Falcon 9 (Space X) from the roof of Arts District Brewery once, but do so at your own risk.
The best burger:
Nah, ramen! Because we are very close to Little Tokyo. Check out Little Tokyo Mall, almost every place will leave you happy with your lunch choice.

More like this