Pimp your ride with Stüssy and Martine Rose

Fashion news of the week: Plus, new Palace Evisu, a zine from Dr. Martens, sunnies from Vivienne Westwood and the Lionesses' World Cup kit designed by Nike.
Joyride: Stüssy and Martine Rose collaborate
Martine Rose and Stüssy have collaborated on a collection for motorheads, waking us up from a post-bank holiday haze with a teaser drop this morning. Now, we can reveal the fruits of this slick link-up in its entirety: a leopard-print steering wheel cover, leather driving gloves, an air freshener, a cat mat set, a fringed flag and a printed windscreen. But not to worry, bus wankers, there's apparel for the non-drivers, too, including ​"Stand Firm" T‑shirts and graphic hoodies. Now, shut up and drive.

Stüssy x Martine Rose launches Friday 14th April on stussy​.co​.uk and mar​tine​-rose​.com.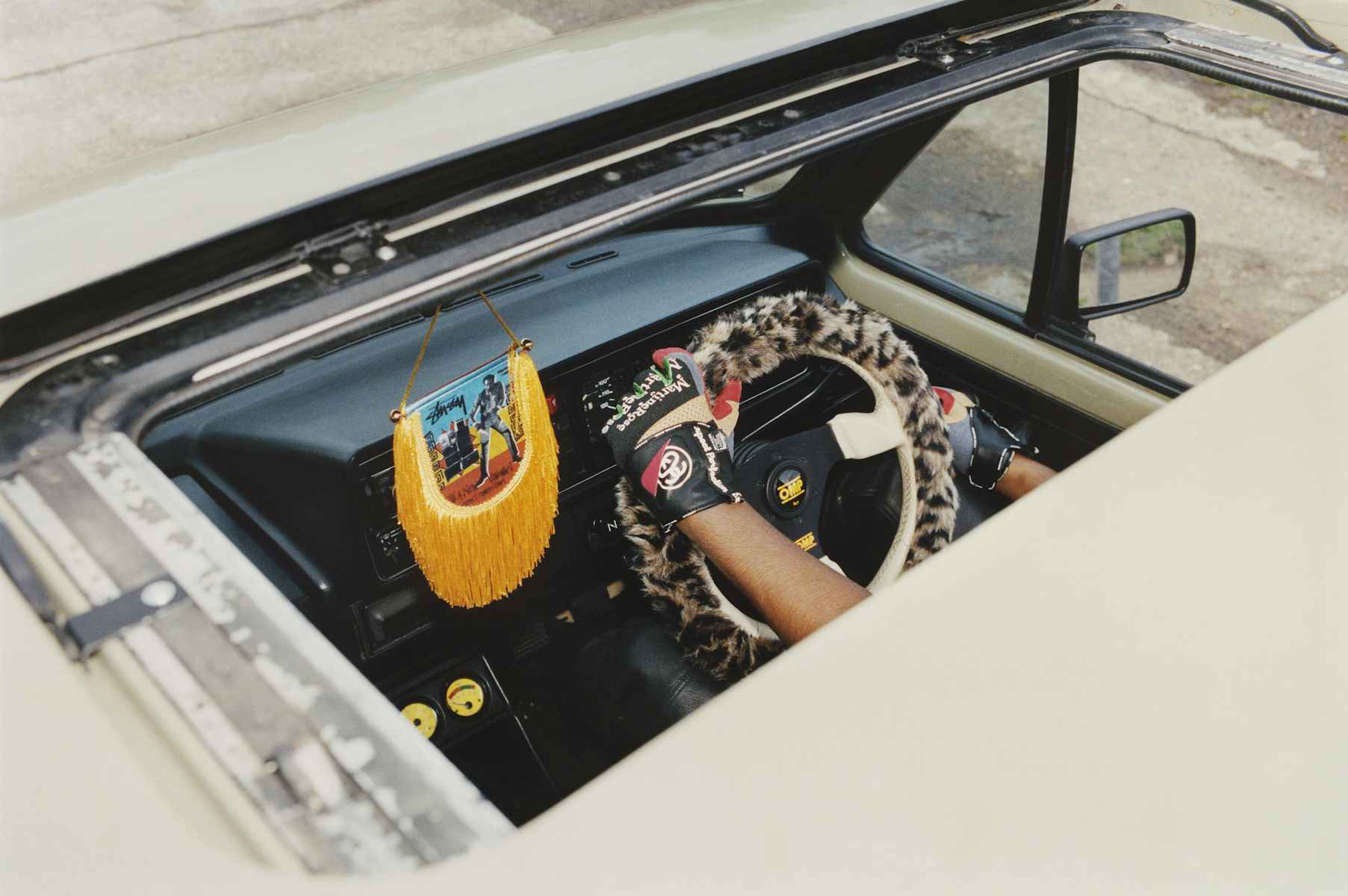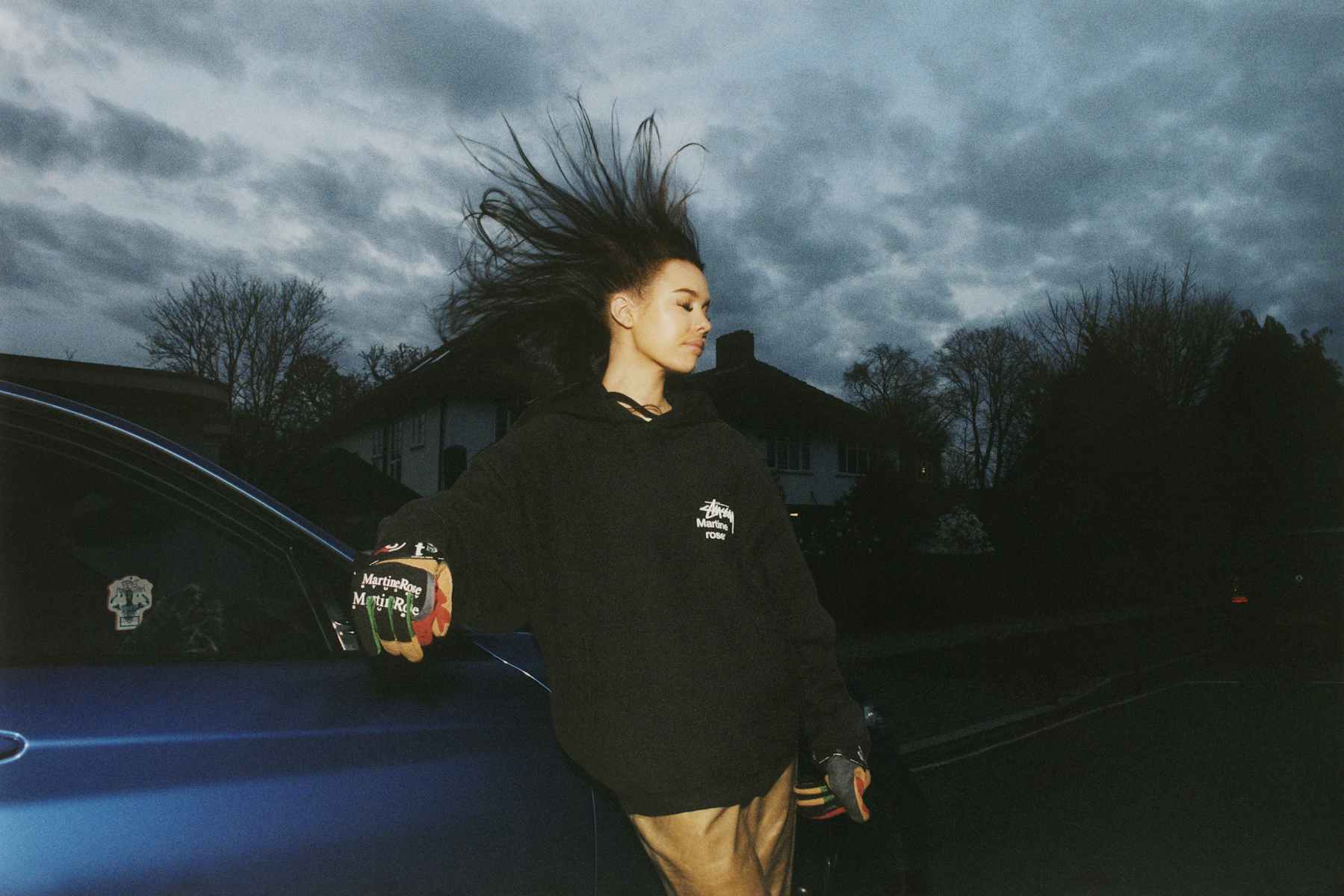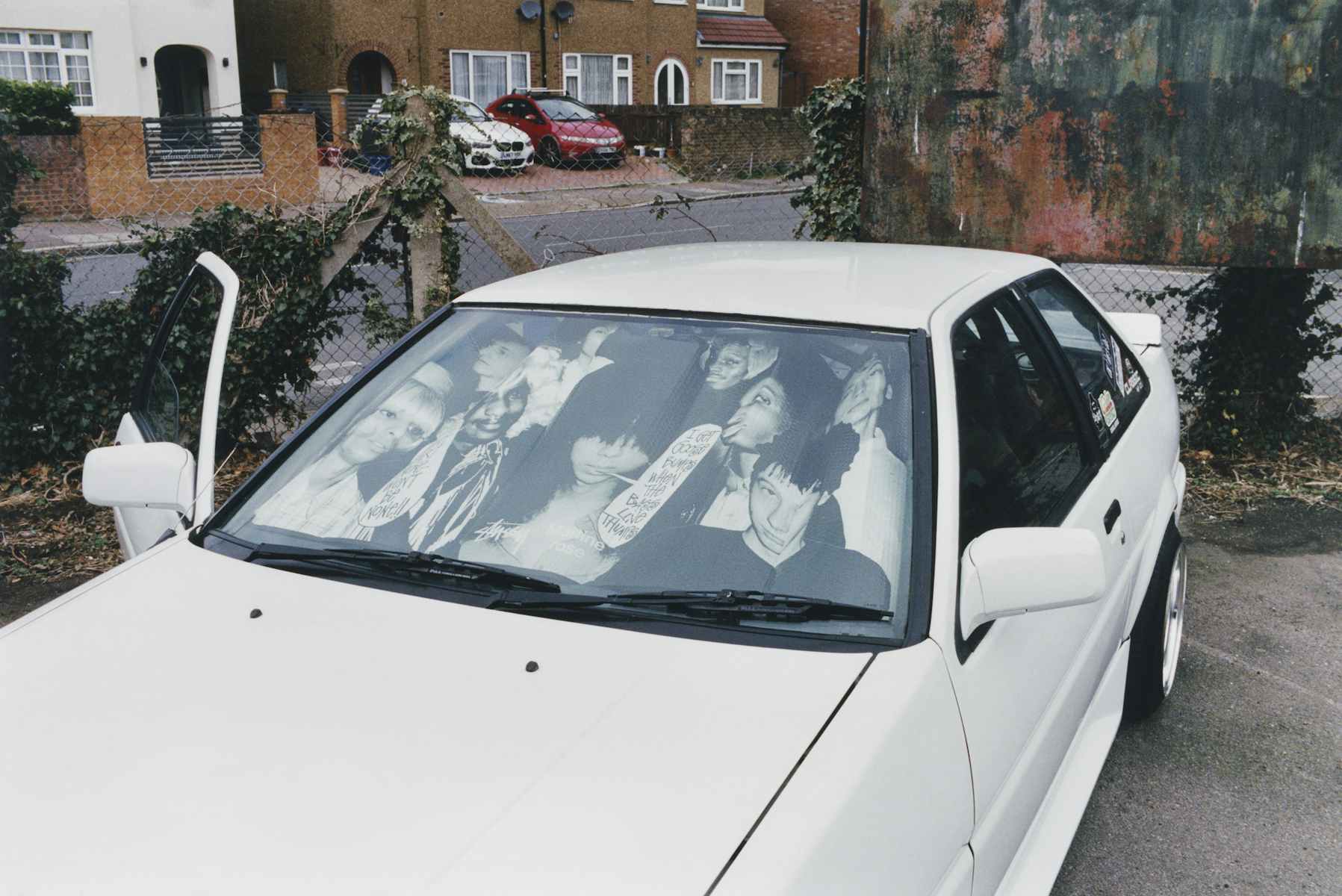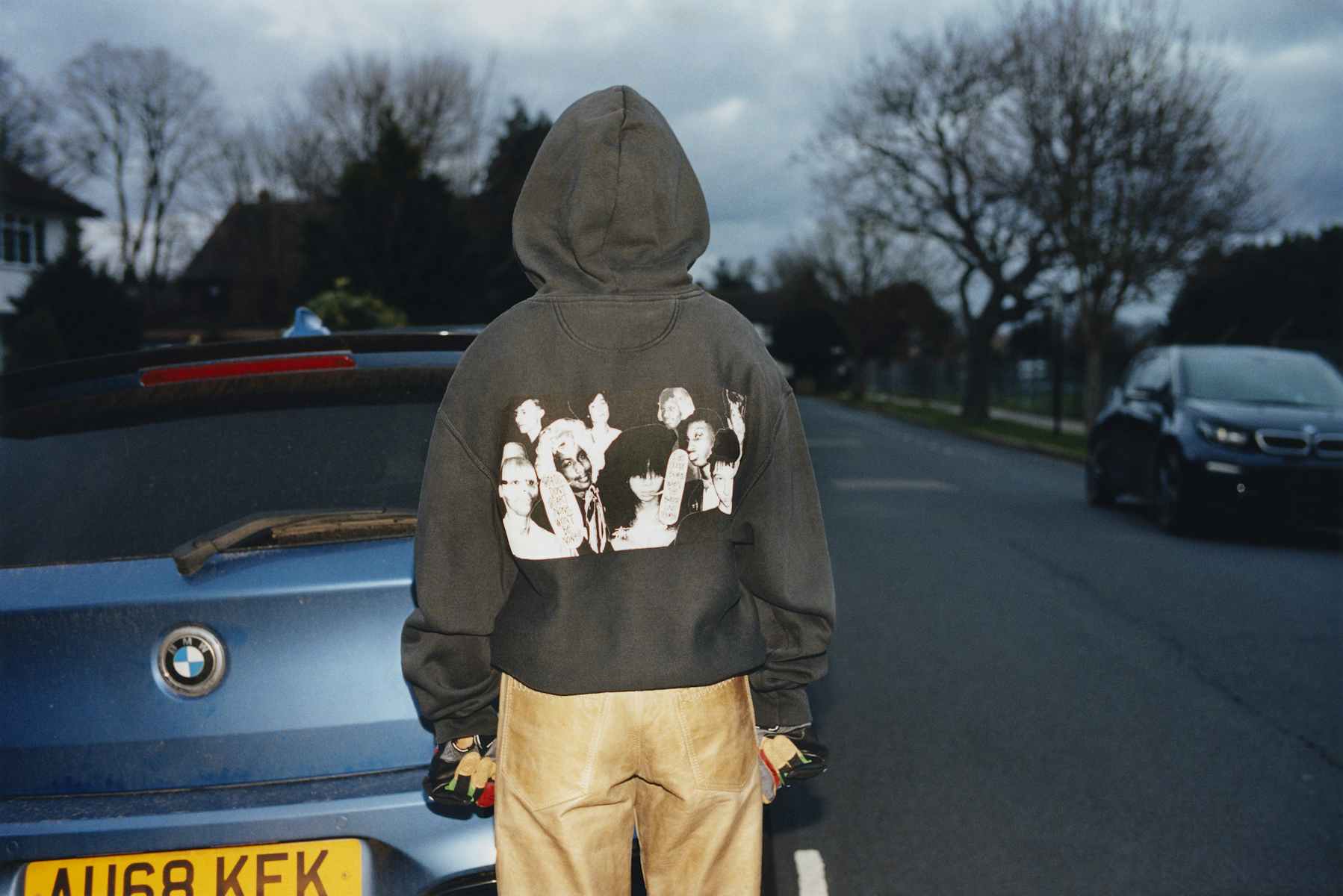 Palace Evisu take it back to the year 2000
Palace is back for the third and final act of its trilogy collaboration with Evisu, bringing along ​'90s and Y2K British club legends for the closing party: DJ Anz, grime MC D Double E and UKG trio Heartless Crew. They all feature in a short but sweet film to mark the occasion, hitting the club with skaters Charlie Birch and Rory Milanes and time-travelling to the early-'00s – Nokia 3310 and all. Obviously, they're wearing the stellar collection throughout, which features love heart motifs, in-your-face branding, blossoms stitched across bums and some cosy cardigans. Proper good-looking gear to get your hands on in time for the summer raves.

Palace Evisu launches 11pm on Friday 14th April, in-store and online.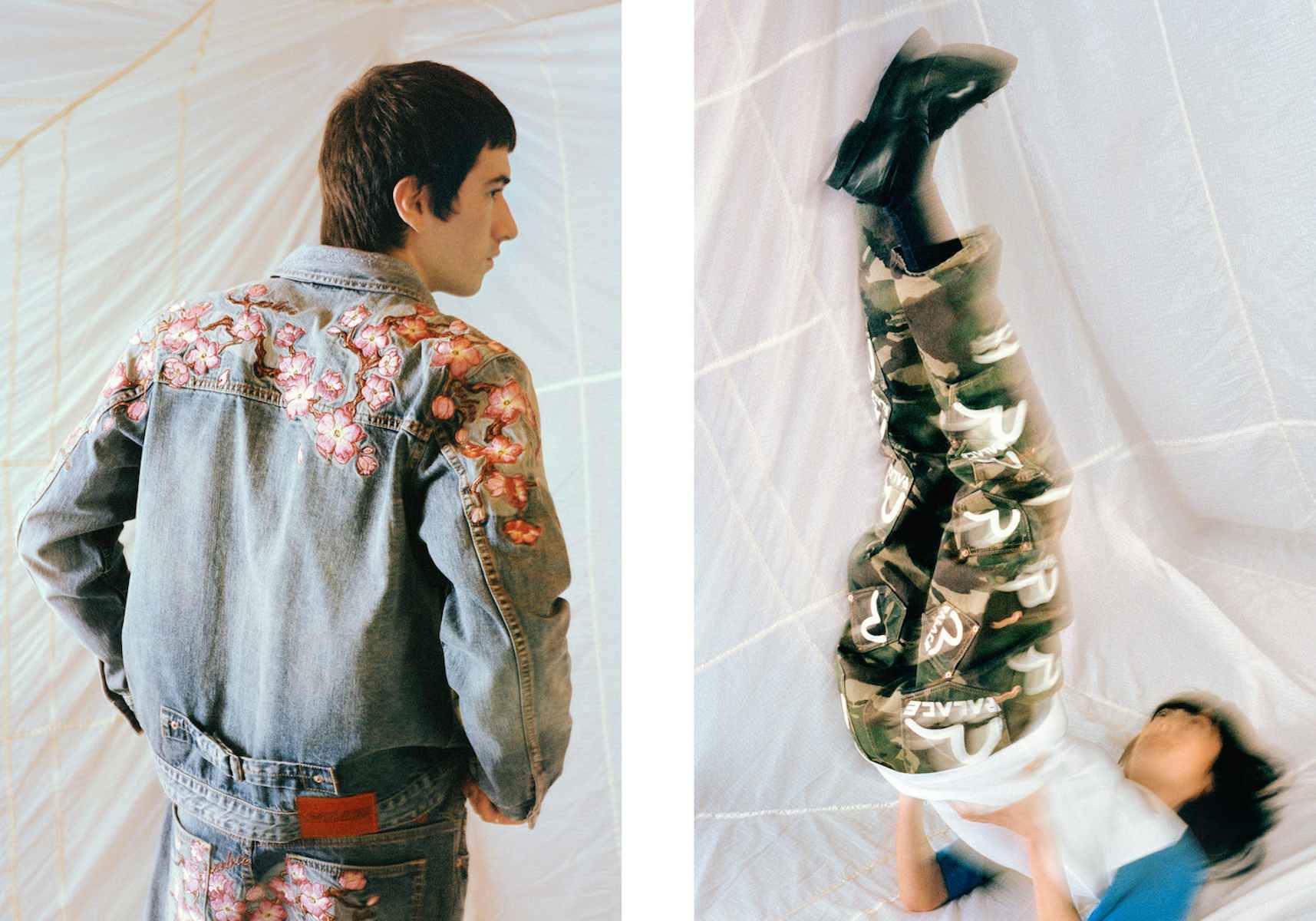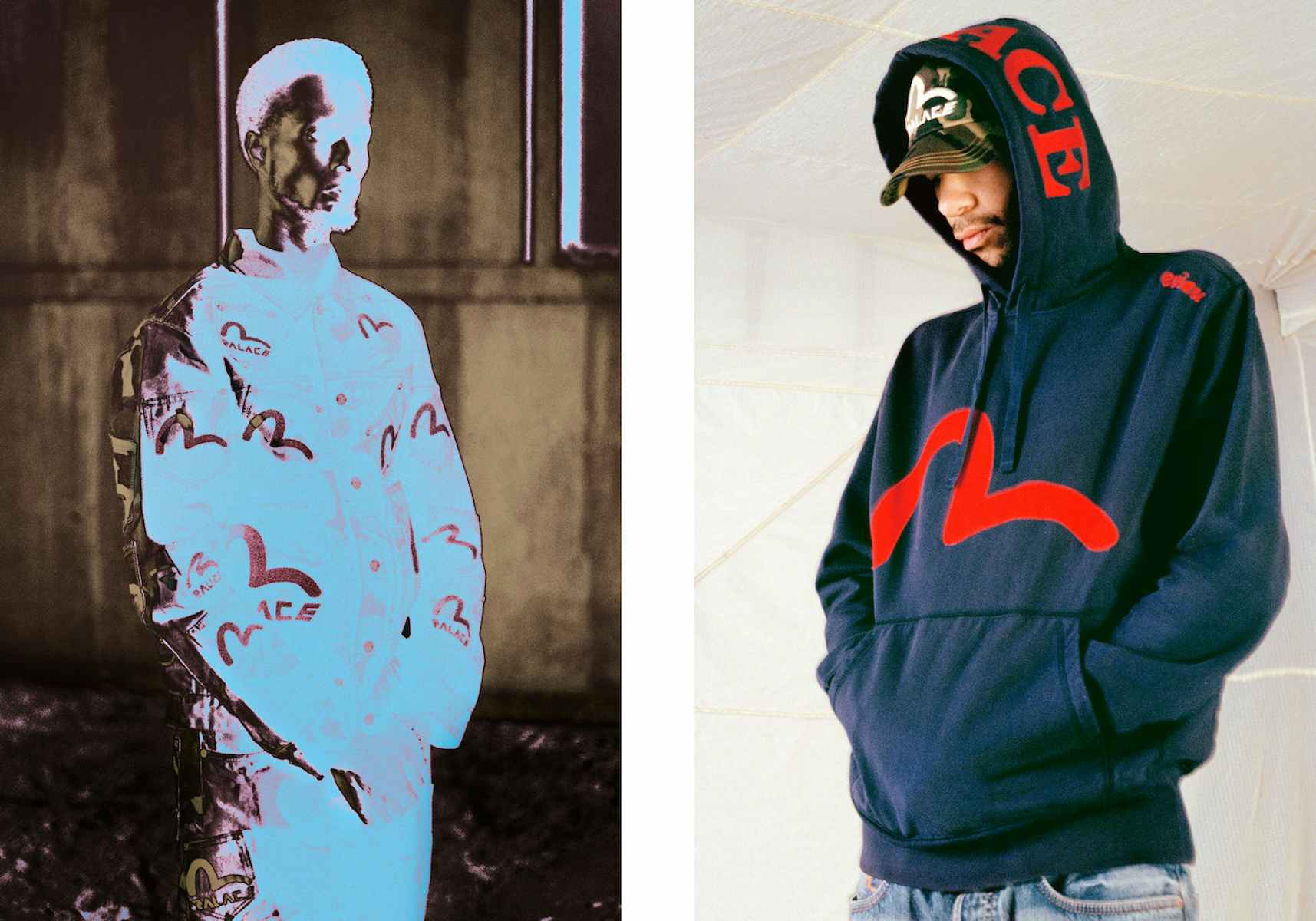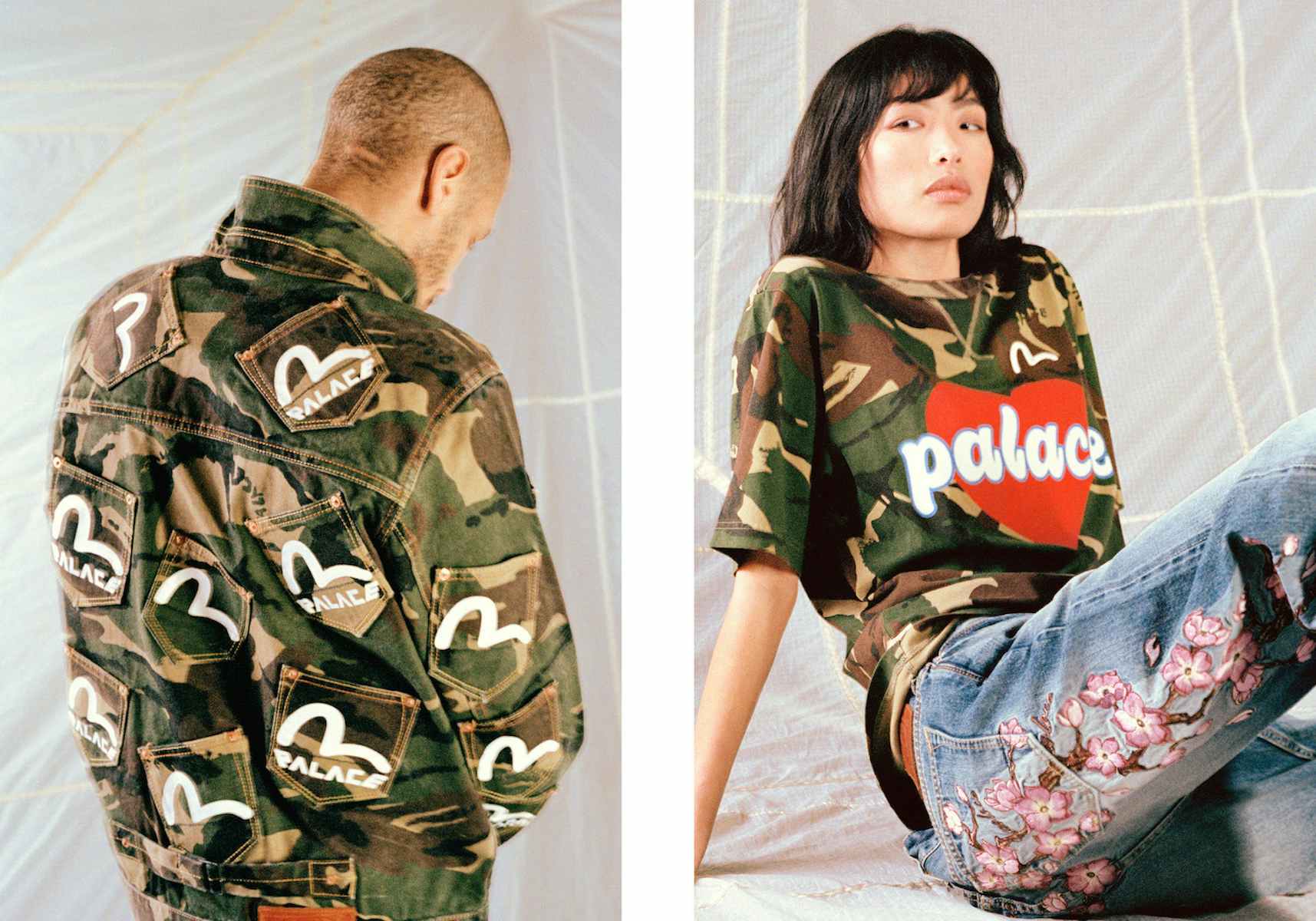 Breaking in the boot with Dr. Martens
Anyone who's owned a pair of Dr. Martens will know that breaking in the boot is all part of the process. It's apt, then, that the heritage footwear brand's latest project is called Broken In, an anthology of stories about the cultures and communities that have circled the brand's 76-year history. Made in collaboration with Original Shift magazine, Broken In starts with a zine tracing the origins of Dr. Martens subculture style, including punk, two-tone and ska tribes. Alongside Museum of Youth Culture – purveyors of everything, well, youth culture – the 100+ page zine features archival imagery from Britain's sartorial past, while bringing in the much-hyped voices of now. Musician Jeshi, No Signal's Ghadir Mustafa, British-Iranian documentary maker and photographer Aria Shahrokhshahi, stylist Rhiannon Isobel Barry and designer Koen Prince-Fraser all get their moment in the spotlight, sharing their own personal stories with Dr Martens.
Check out Dr. Martens and Original Shift's zine, Broken In, here.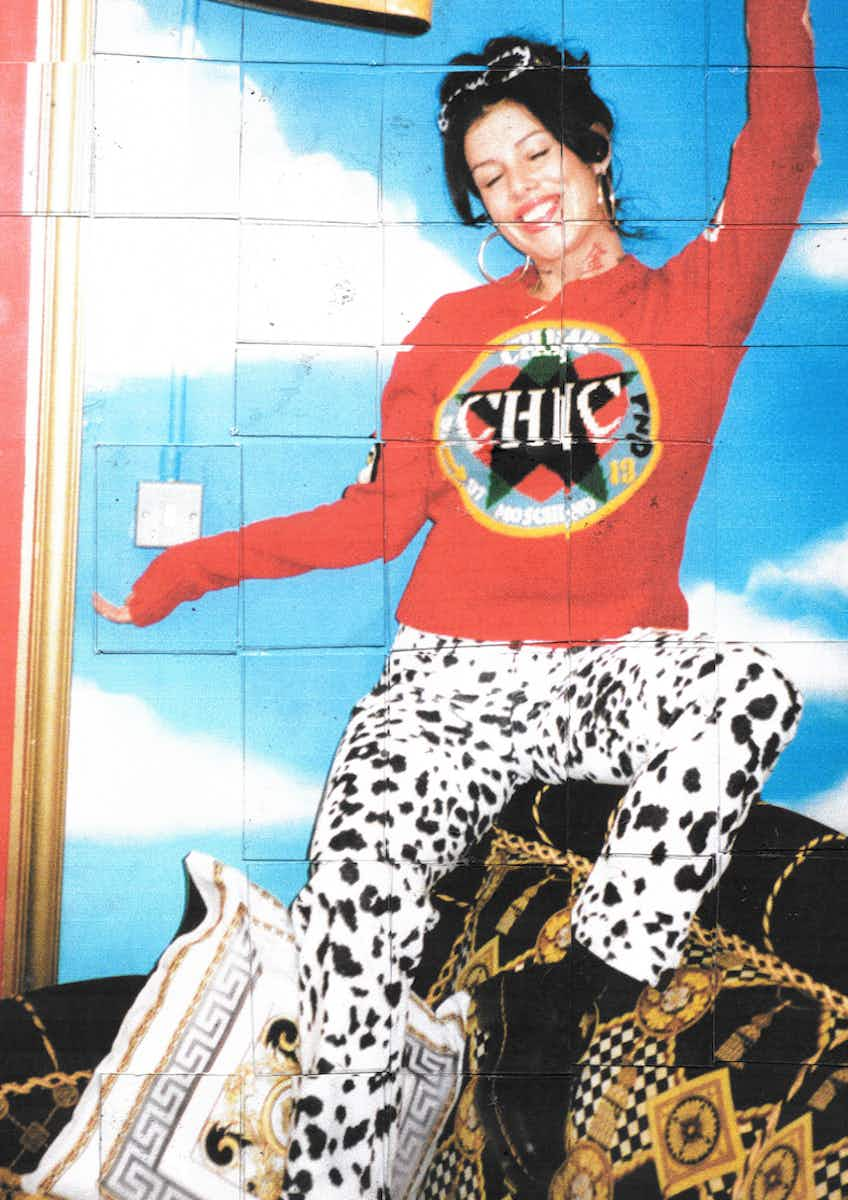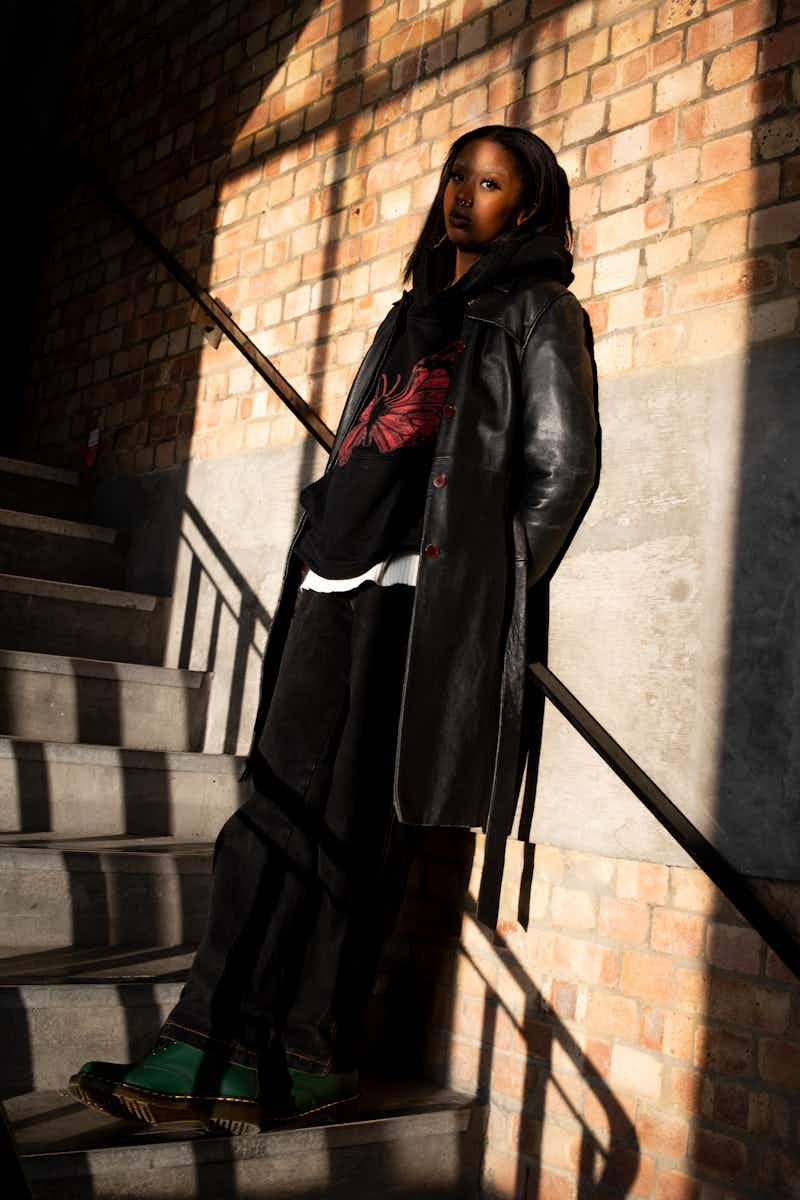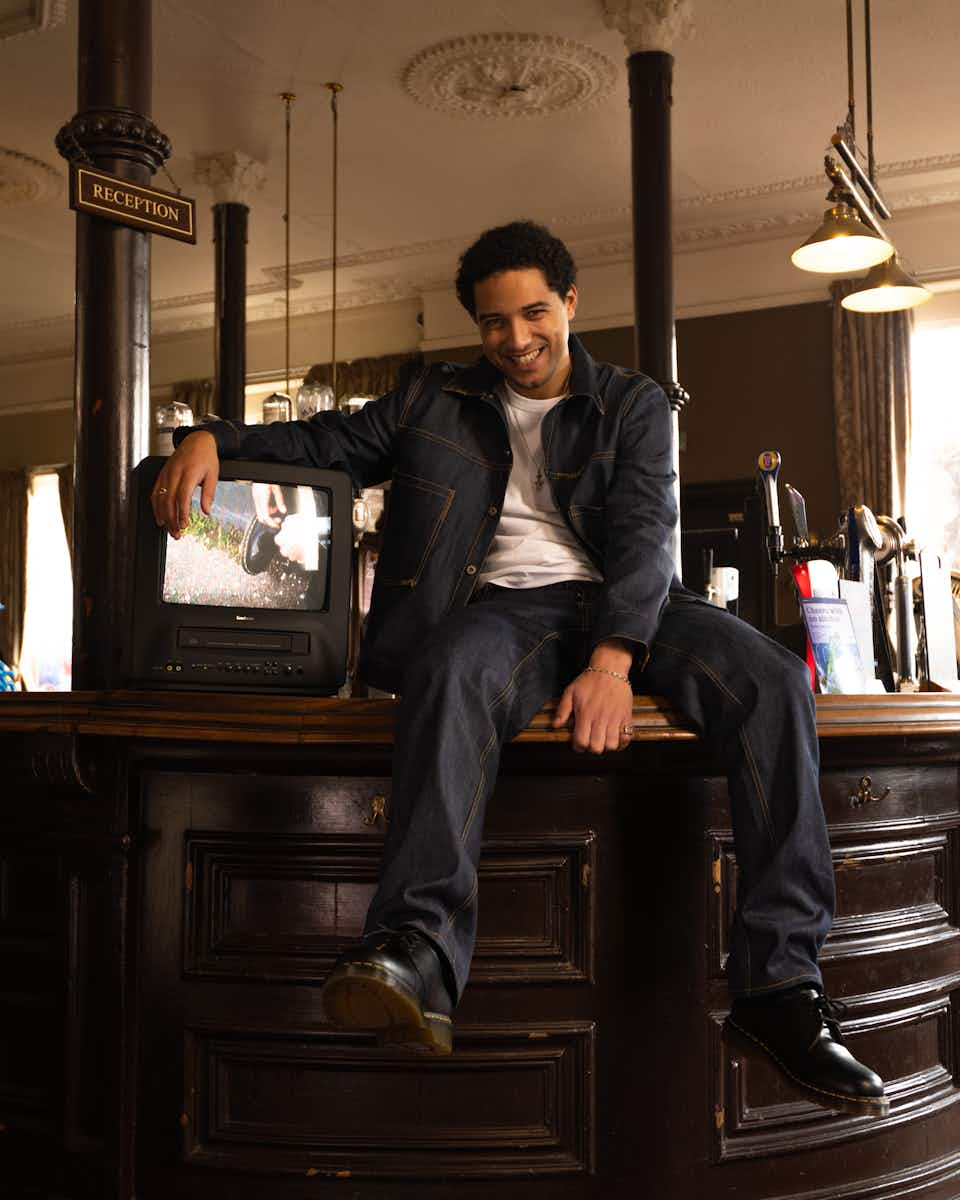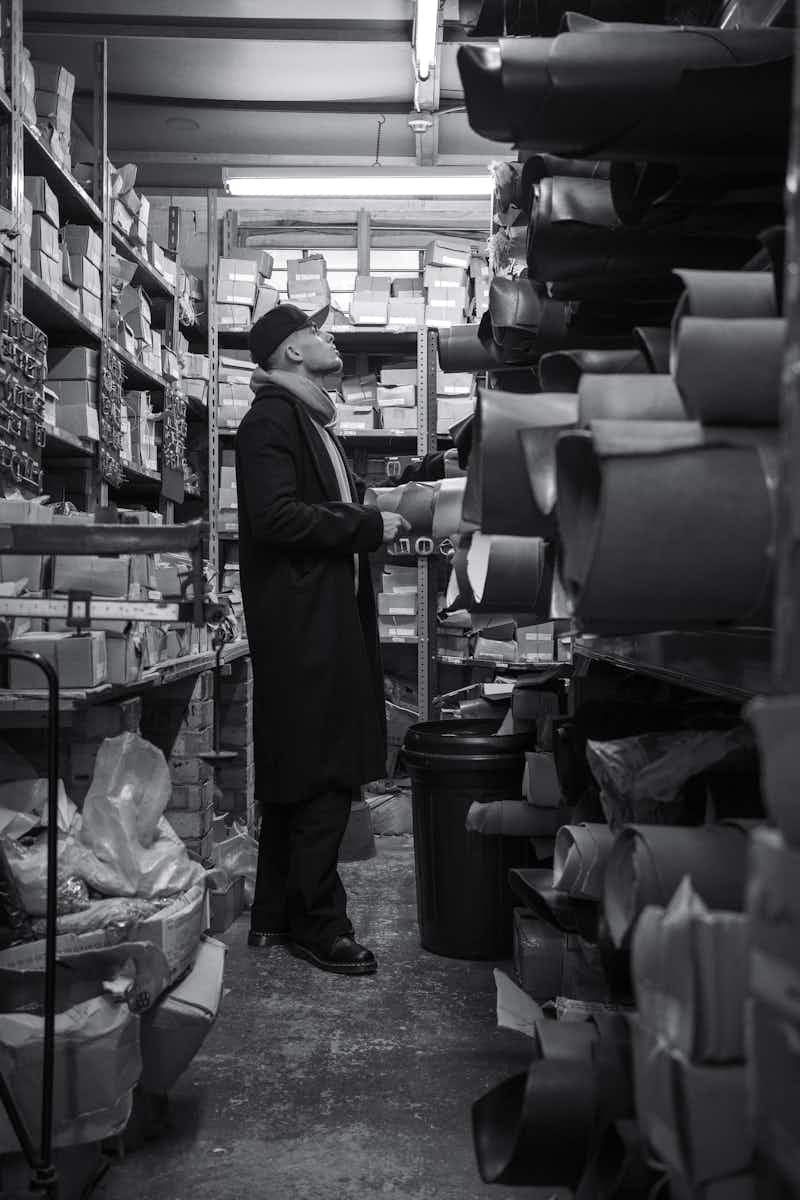 Sun's out at Vivienne Westwood
To properly put us in the mood for summer, Vivienne Westwood has released its Sun Collection, a knockout range of sunglasses inspired by the sexy, swanky styles of ​'50s Hollywood and ​'60s glitterati. Close your eyes, take a deep breath and imagine ultra-feminine frames influenced by legendary screen starlets Sophia Loren, Gina Lollobrigida and Moira Orfei, and the handsome slicked-back characters of Adriano Celentano, Michael Caine and Johnny Hallyday. Your limo awaits you, love.
Shop Vivienne Westwood's Sun Collection now at vivi​en​newest​wood​.com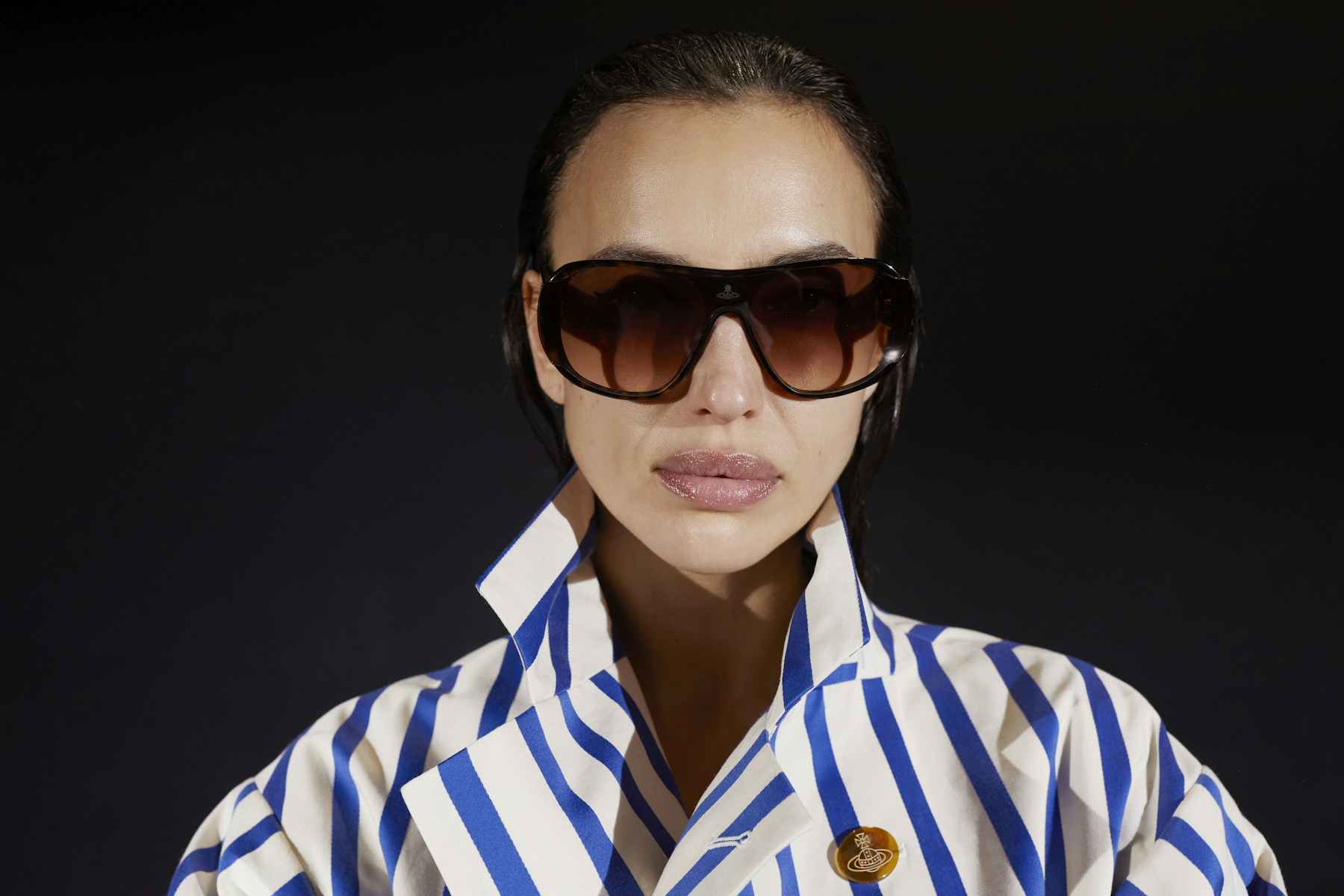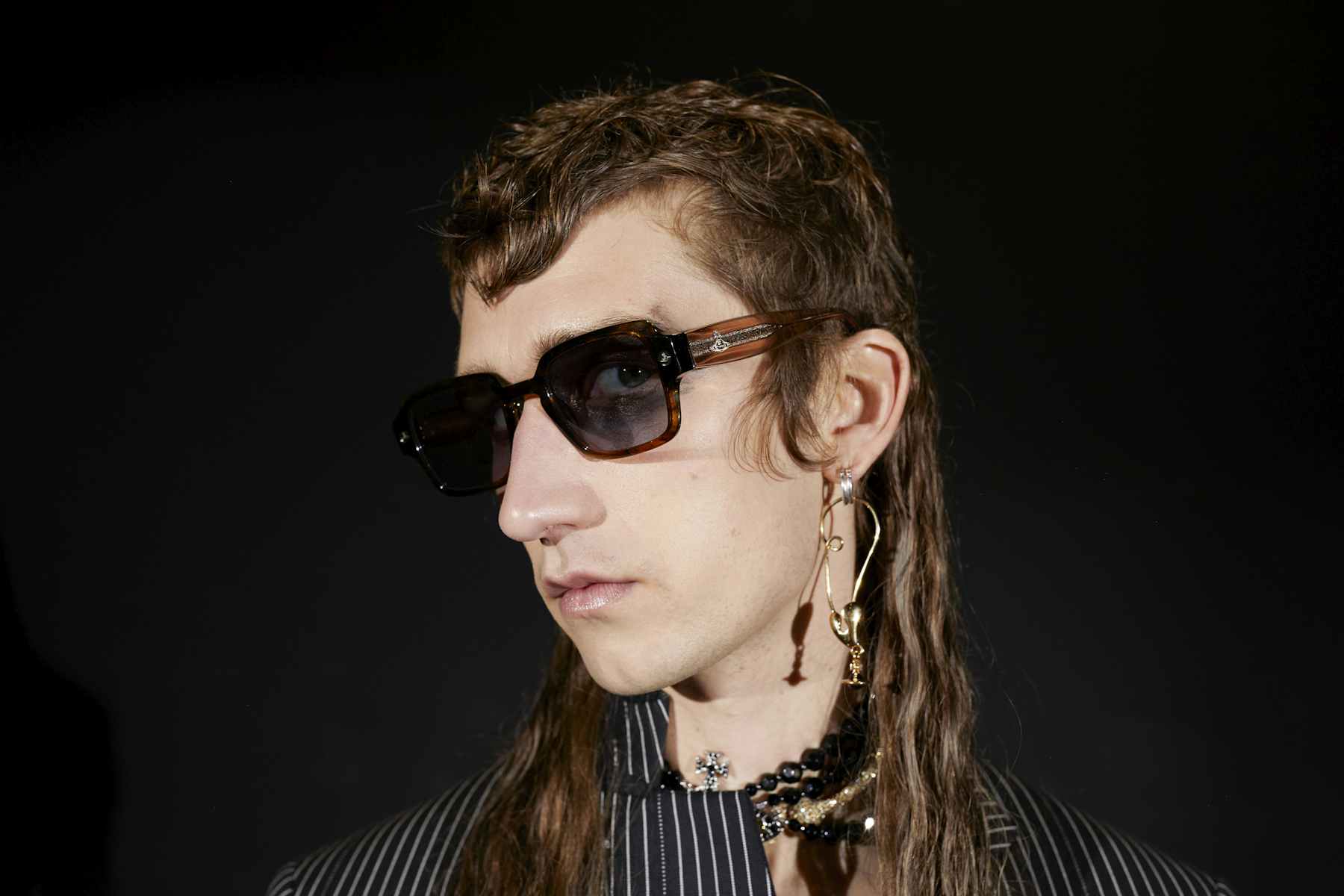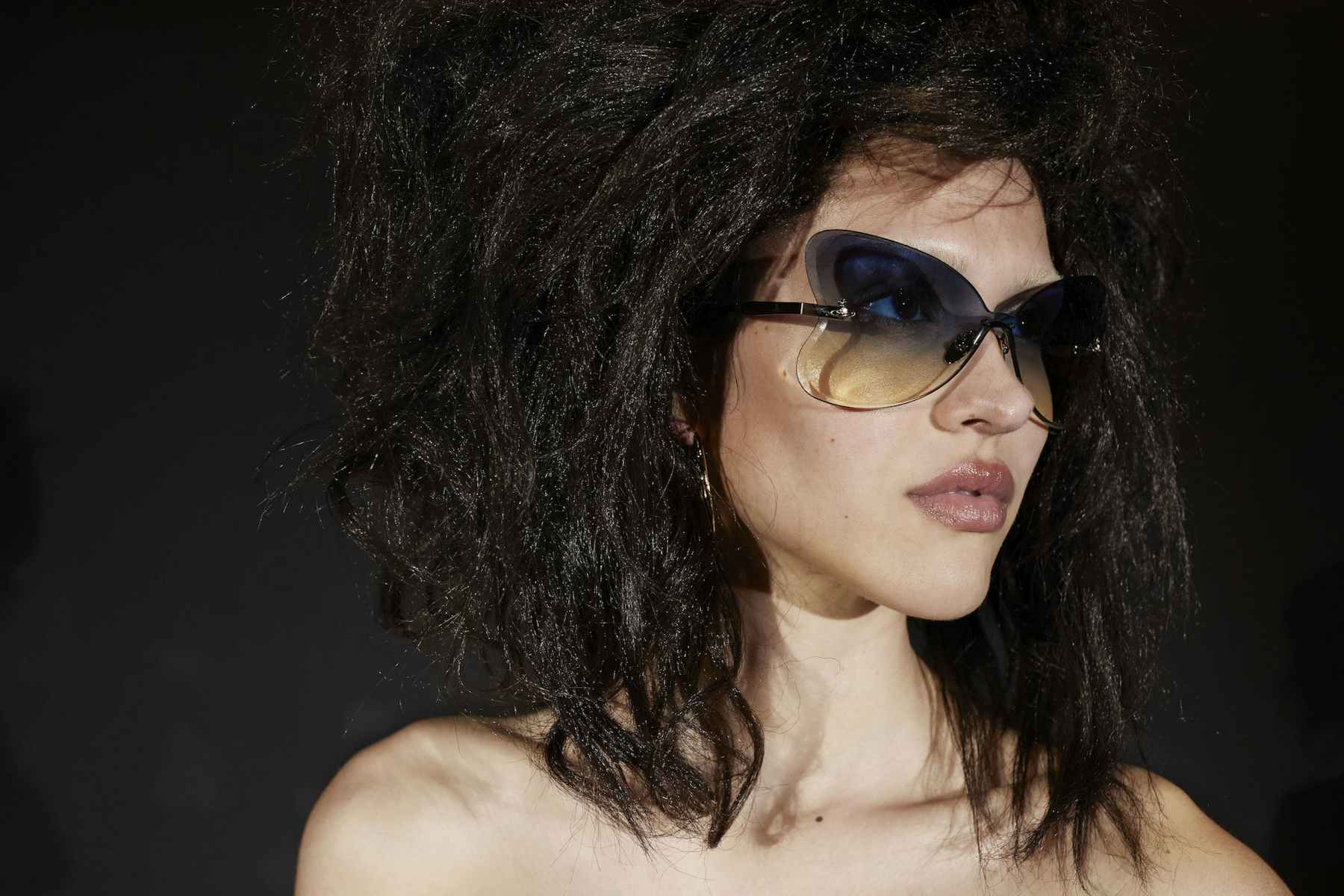 Nike unveils the Lionesses' World Cup kit
In case you missed it, the Lionesses' swanky new kits were unveiled last week. We spoke to Nike's senior designer Charlotte Harris and design director Lee Murphy, who filled us in on their process, including the kit's ​'90s influences, cutting-edge tech and the future of women in football (it's going to get even better). Read a preview of the interview below, before clicking on to the full feature…
Proper football kits, the ones designed for champions, should keep athletes cool, stretch as they sprint across the pitch and be as agile as the players that wear them. And obviously, kits need to look good – not only to stand out on the turf, but also to become a special bit of merch that fans will proudly wear down the pub.

The Lionesses' new kit, created for the World Cup this summer, ticks all of these boxes, and then some. Taking inspiration from Wembley Stadium's 100-year anniversary, the freshly-unveiled women's kit breaks from the men's team tradition by using blue for the away kit, while incorporating subtle nods to the nation's football legacy.
There's some impressive new tech involved in the design, too – Nike's largest-ever investment in women-specific innovation. Using the latest body-mapping technology, 4D data and the swankiest digital design tools, the big brains at Nike worked directly with the Lionesses to create a kit that works with the female body, not against it. Take the new blue shorts, for instance, which have replaced the white ones from the last World Cup to combat the team's concerns about playing during their periods. Worn over a new separate liner product, the colour change means the Lionesses will have one less thing to worry about on the pitch.

Oh, and it's one of Nike's most sustainable football collections yet. The kits are composed of 80 per cent recycled material, while the polyester is made from recycled plastic bottles. And for the first time, every single crest, swoosh and trim on the pieces has been made from Nike Grind, the brand's collection of recycled materials that's composed of manufacturing scraps, recycled kicks from the Reuse-a-Shoe program and unsellable footwear.

New Balance: brand new retro
The latest New Balance release is a remix of their classic 1906R trainer named after the sports brand's founding year. First introduced in 2022, the shoe became an instant classic thanks to its retro nods and slick, athletic shape. Not too sporty, not too casual, the 1906R takes us from office to pub to club in one, two, three. For its latest iteration, NB have introduced two new colourways exclusive to JD Sports: metallic black and concrete grey. Smoooth.
New Balance 1906R is available at jdsports​.co​.uk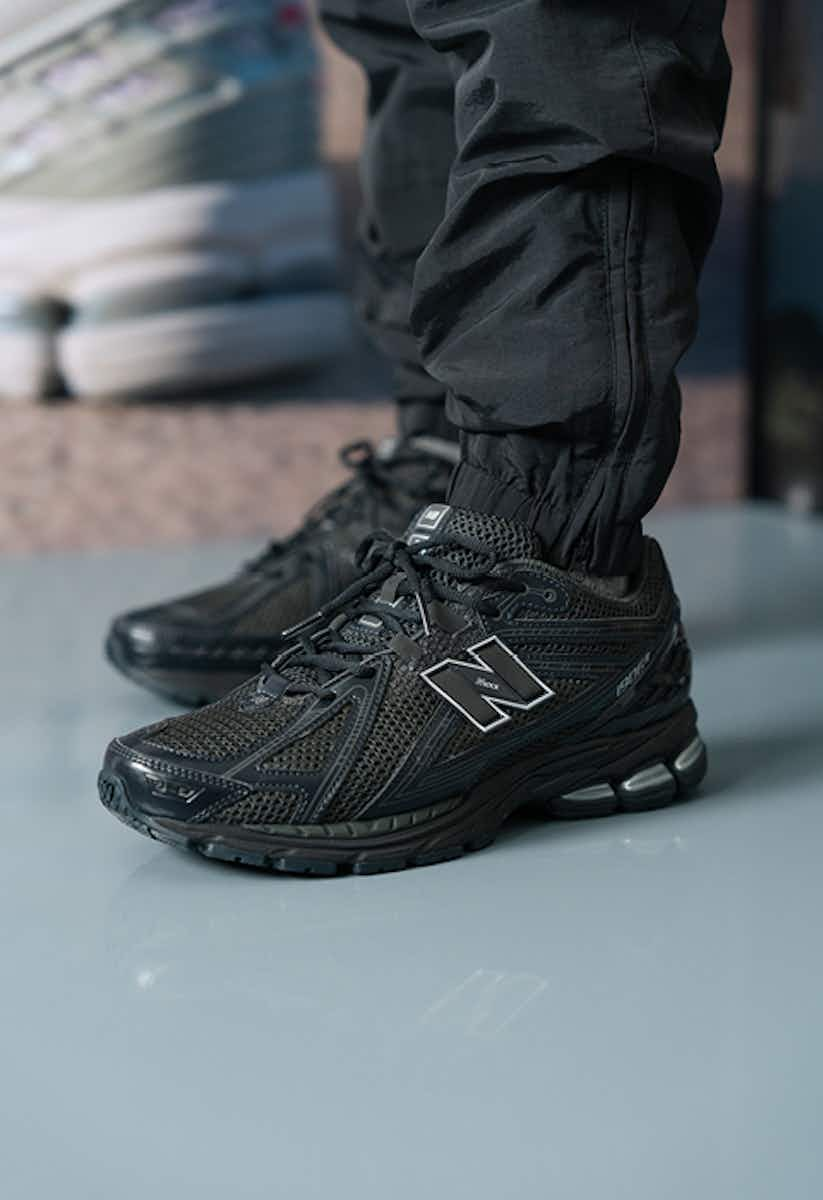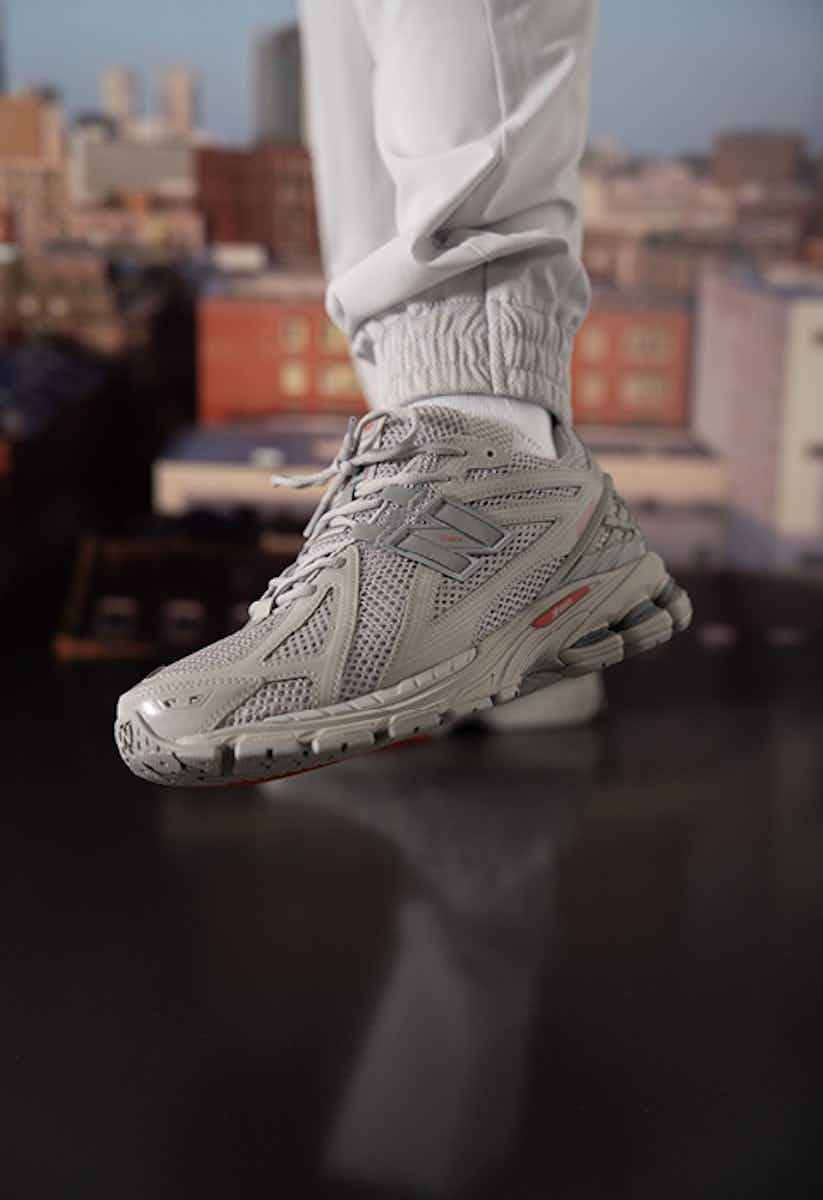 Sergio Tacchini 🤝 Duke's Cupboard
To help Italian heritage brand Sergio Tacchini make some noise about the release of its BB Court Lo trainer, they called on Duke's Cupboard. London's go-to vintage shop since 2012, Duke's stocks everything from rare Stone Island to Public Enemy T‑shirts from the ​'90s and, of course, Tacchini casuals. The duo have teamed up on a stellar campaign featuring legendary British actor Geoff Bell (Green Street, The Business) and Kurupt FM's Hugo Chegwin, who hit the tennis court in a short film, while good-looking models lounge around by a car for the collab's photo campaign. Go Lo.
Sergio Tacchini's BB Court Lo is available at ser​gio​tac​chi​ni​.com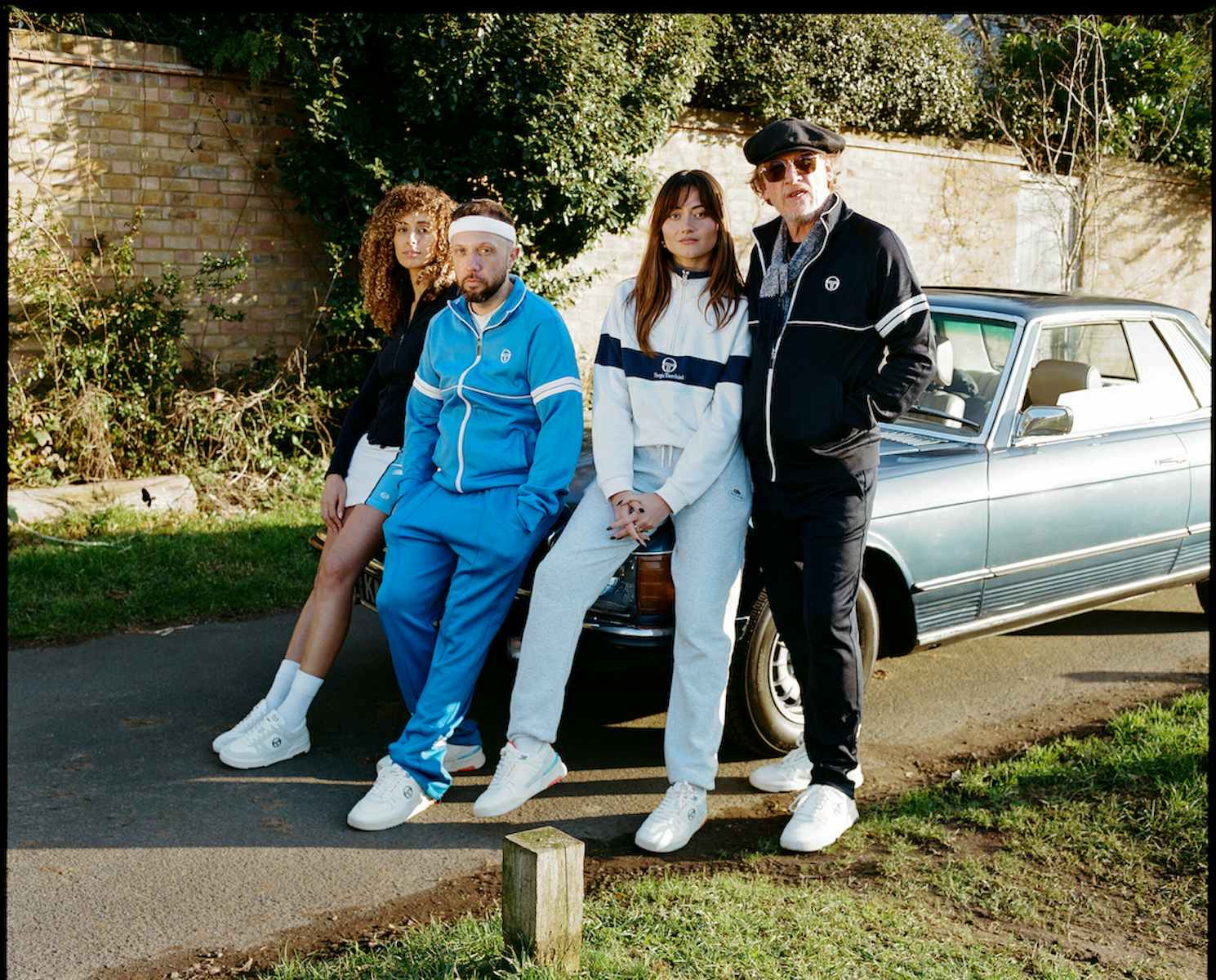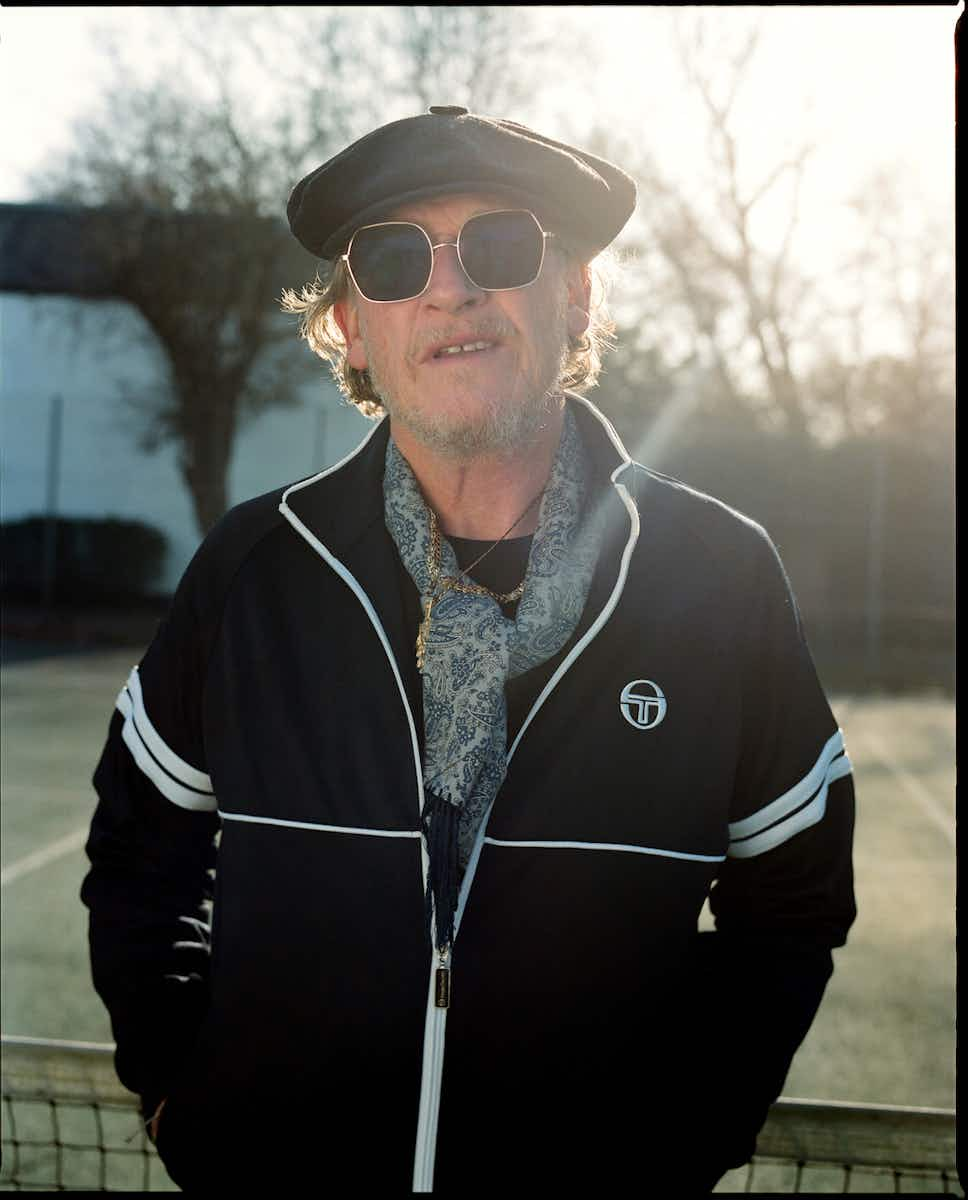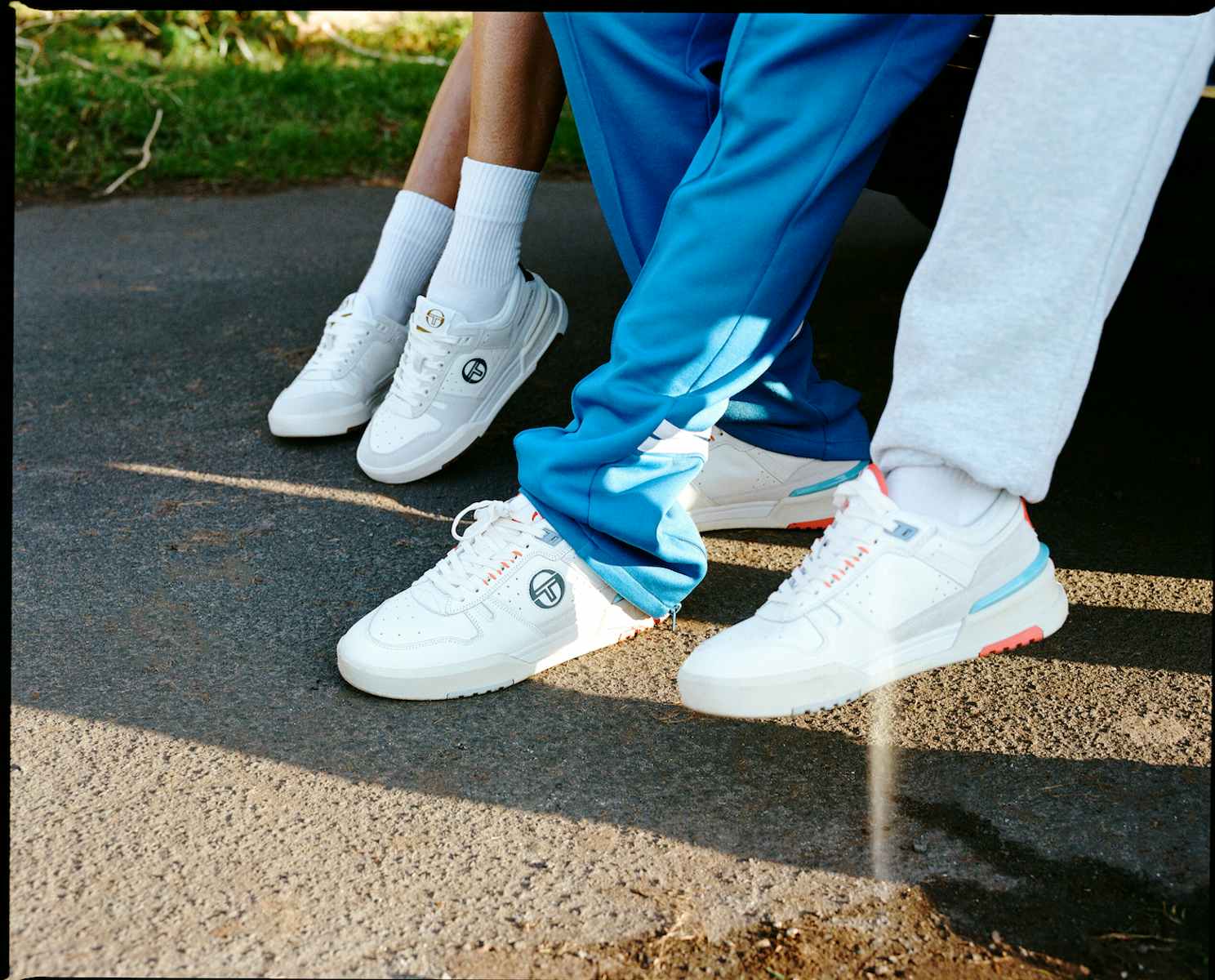 More like this