Prada AW20: You better work!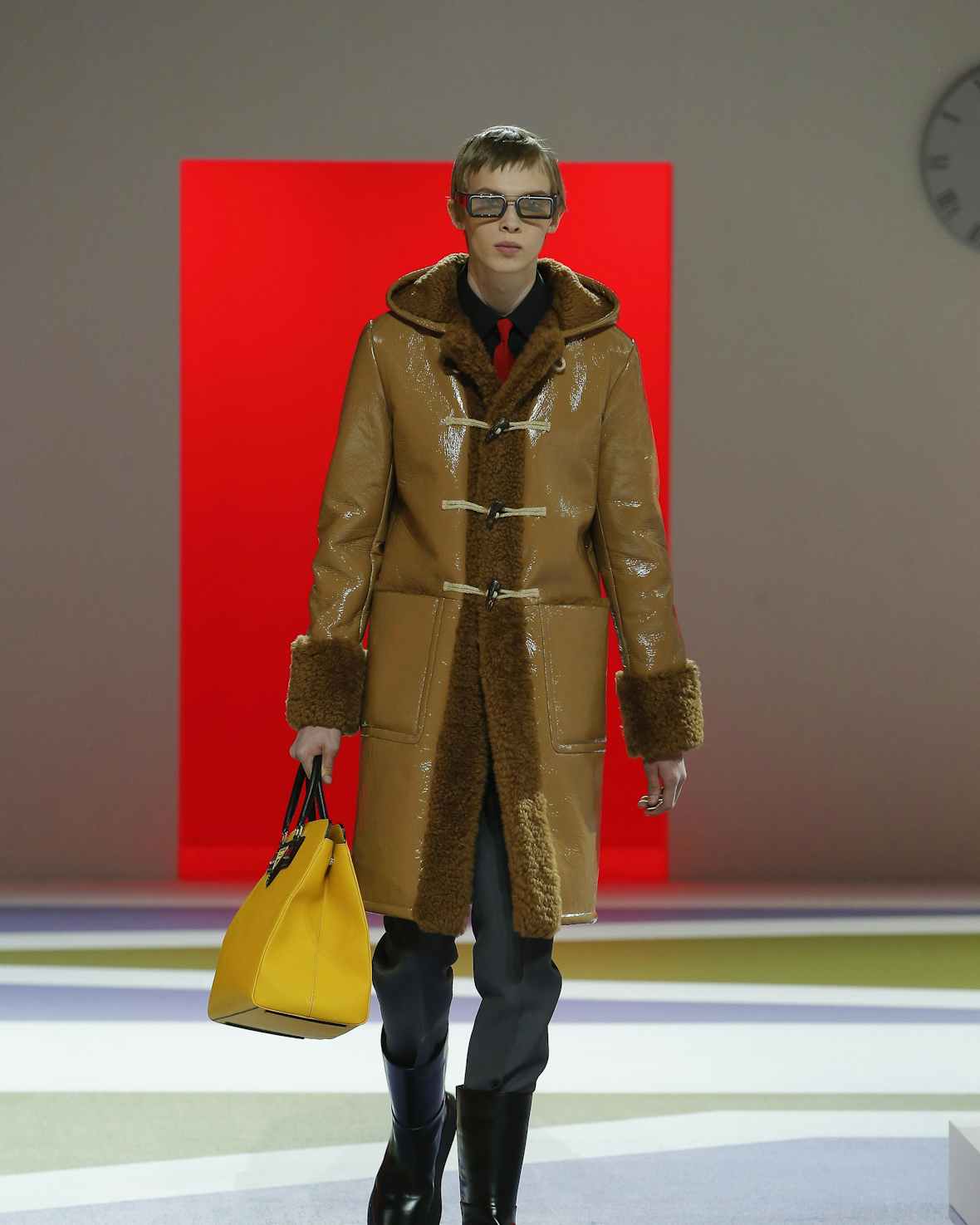 Miuccia Prada reimagines the commute as her models fictionally head to work across "a strange, di Chirico, surreal square" dressed in colourful shirts, nylon body warmers and jumbo cord blazers.

Dentists, farmers, bank clerks, fishermen, school masters and ​'80s synth DJs could all have found something to wear to their respective workplaces in Prada's latest collection, which saw them all fictionally heading to work across ​"a strange, di Chirico, surreal square".

After the show, Mrs Prada explained that satisfying hard graft was at the heart of the collection. ​"The only thing that makes me calm and feel optimistic is to give value to work, to give value to the job… The only advice I have for people is to think about what they want to do in life, but also to give value to work."
The brilliantly varied celeb combo of Quavos, Blondey McCoy, Riz Ahmed, Rickey Thompson and Nicolas Winding Refn (but not their current campaign face, Frank Ocean) watched down on the stage-set palazzos and the first thing they must all have thought is: ​"STIRRUPS!" (As a boy who insisted on wearing stirruped leggings back in primary school, the news that all the trousers came with them couldn't be more welcome.) Expect to see them everywhere next autumn/​winter.
To the sounds of Wagner, Mahler and New Order, everyday heroes were given a sense of great self-worth through carefully executed uniforms that ranged from sweetly sombre grey flannel suits (with wacky, colourful shirts and clashing ties poking out) to nylon body warmers with branded rubber details, and from assured-academic jumbo cord blazers to knitted tank tops (whose colours and prints resembled to coolest of ​'80s duvet covers).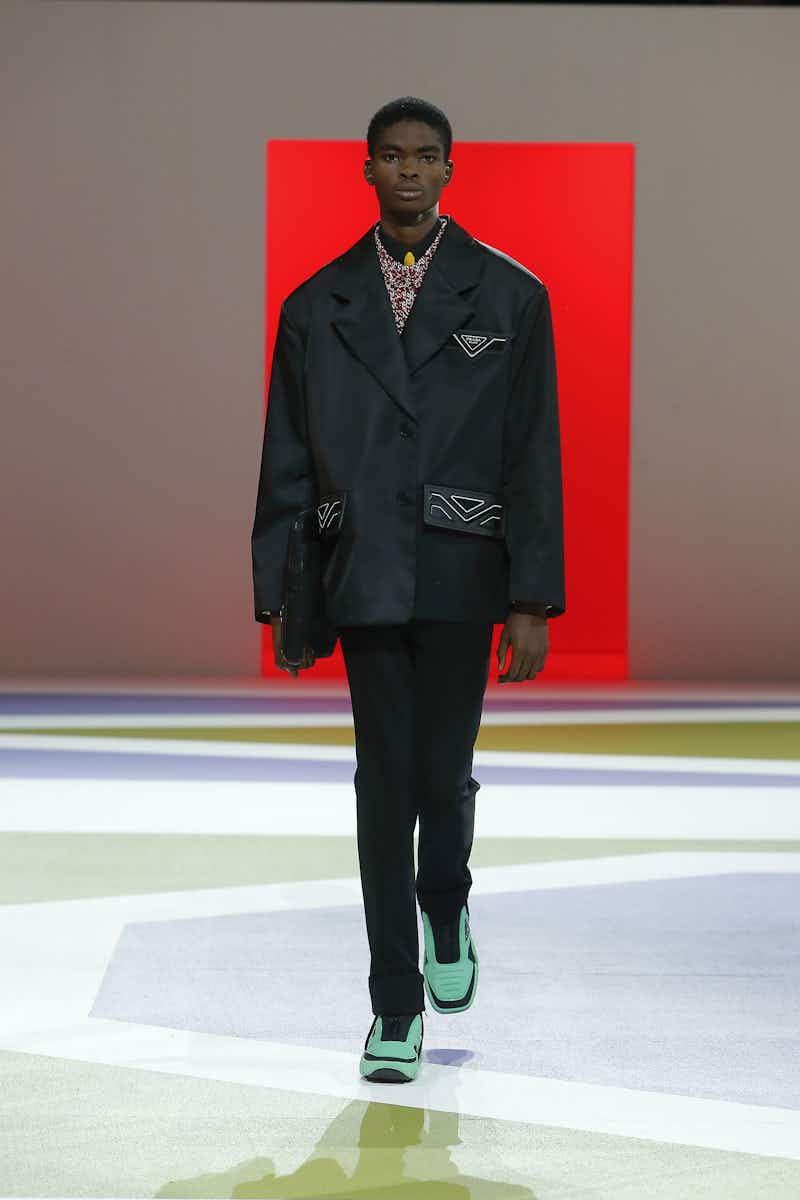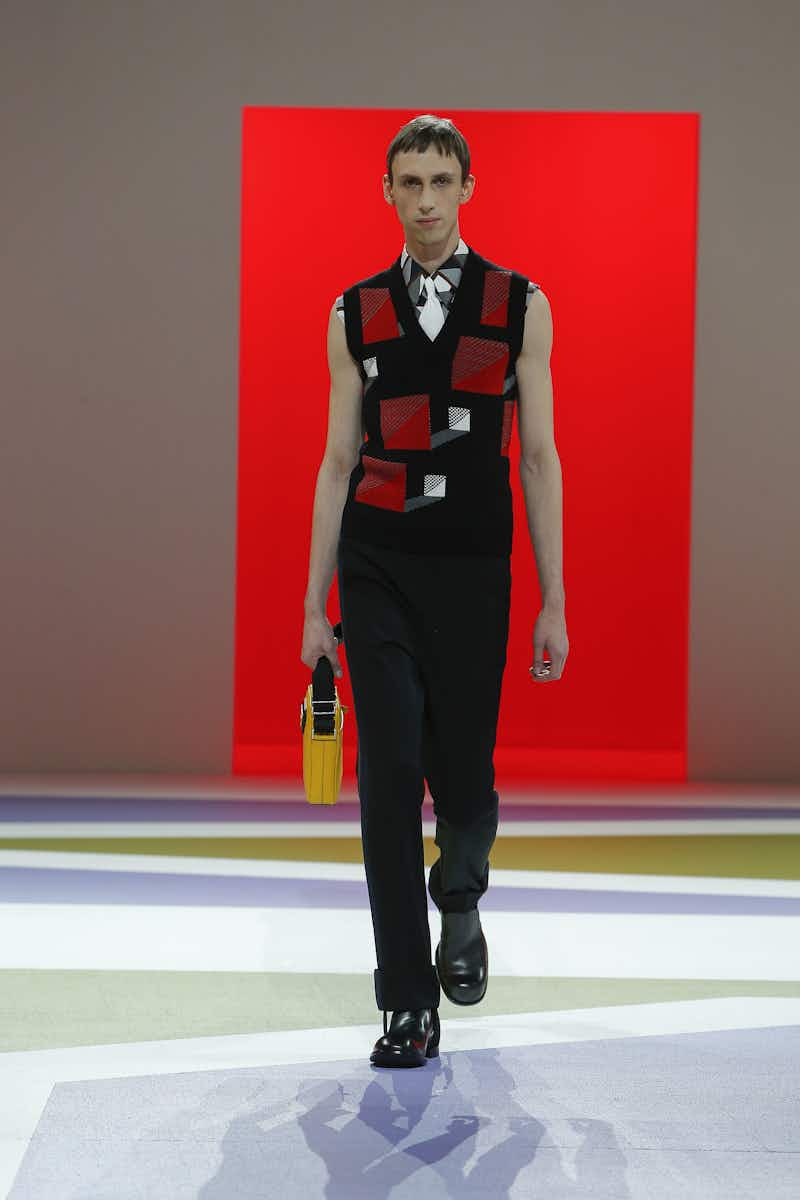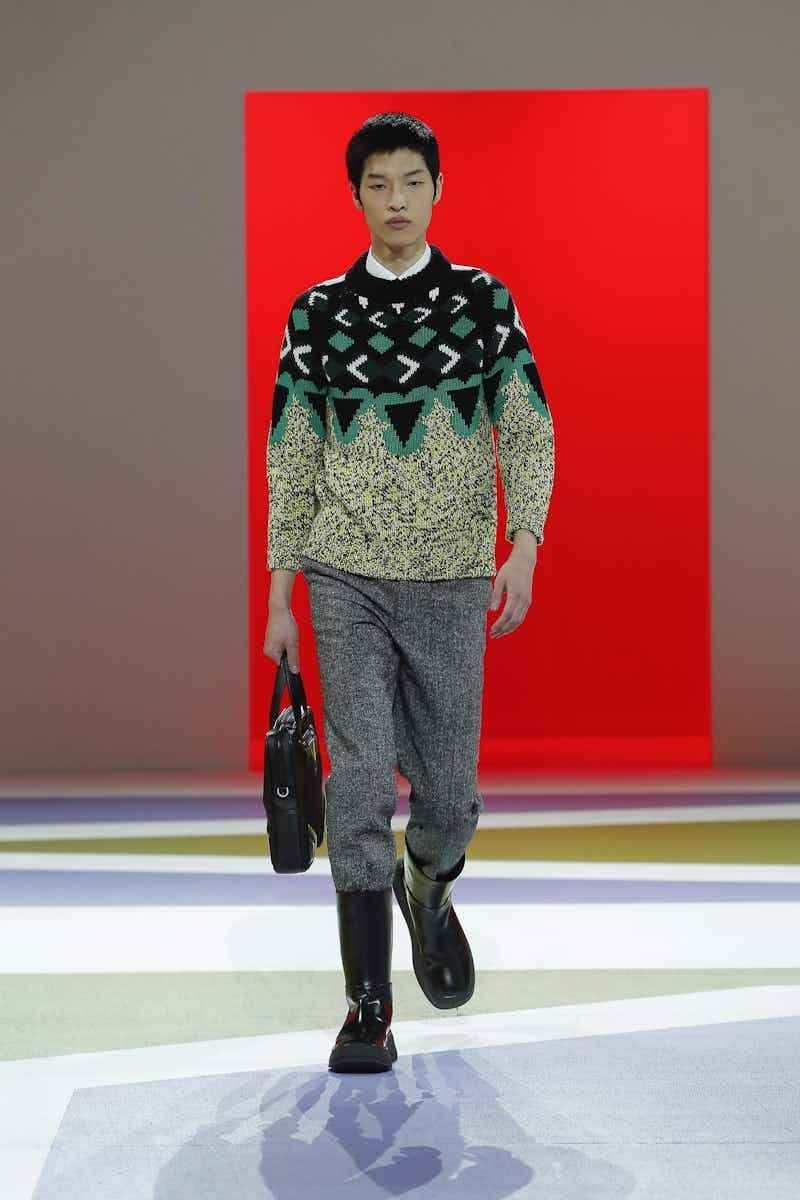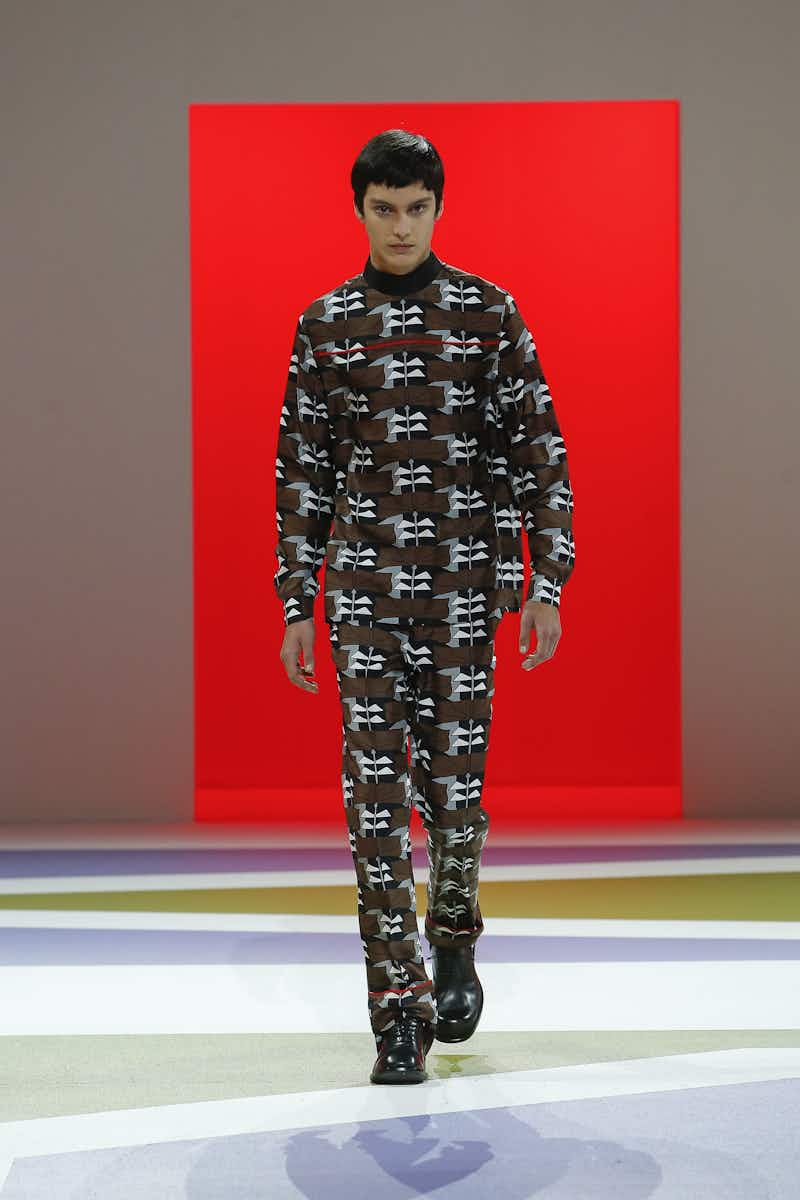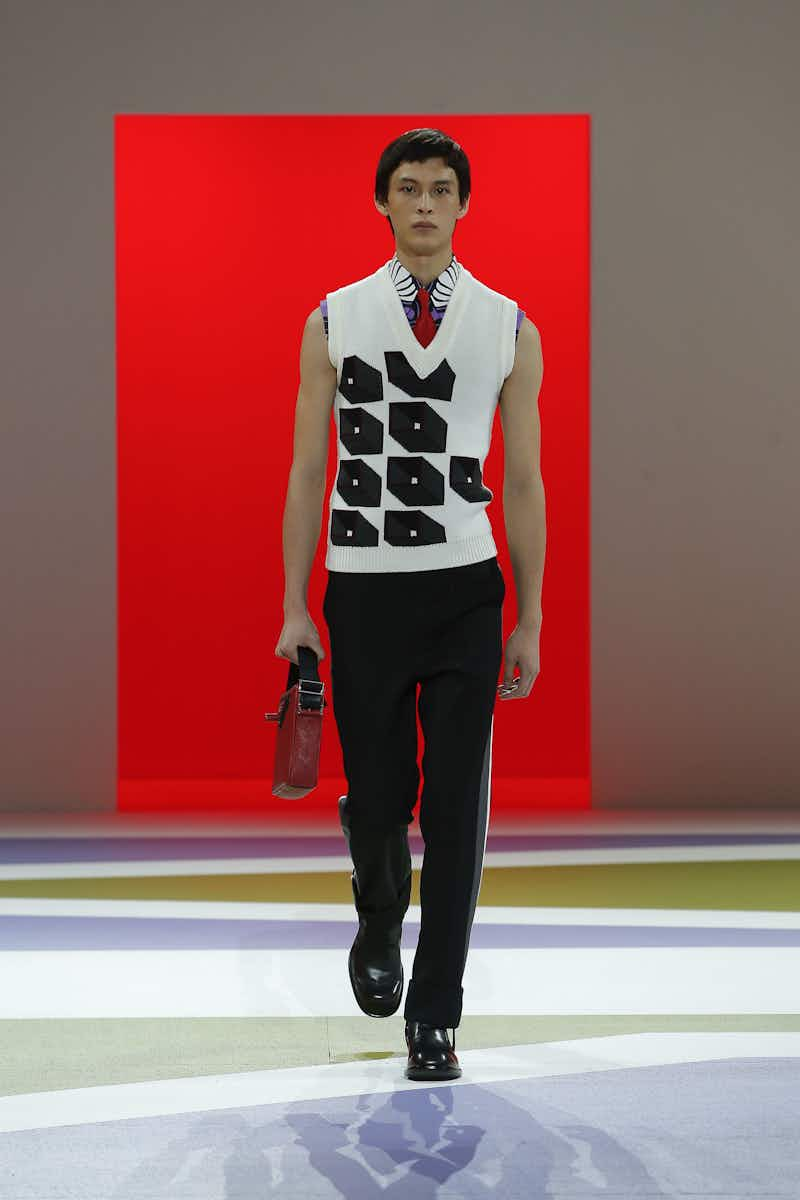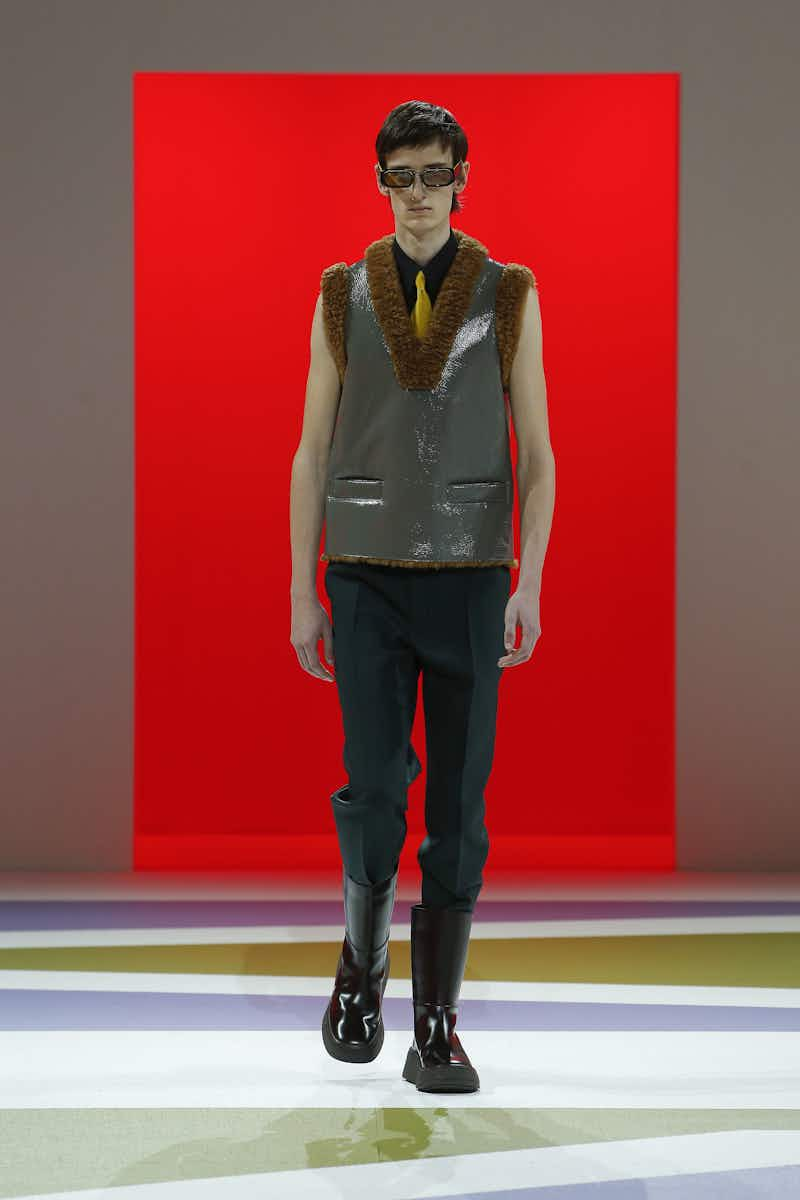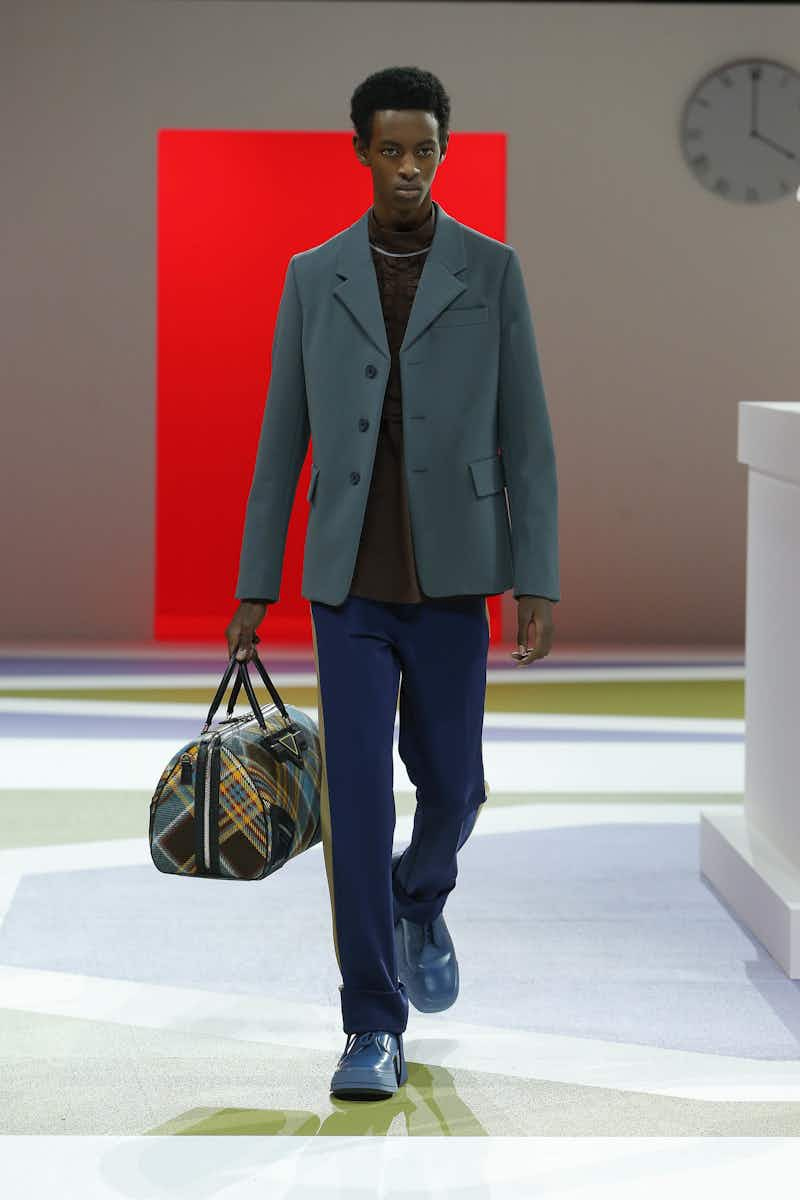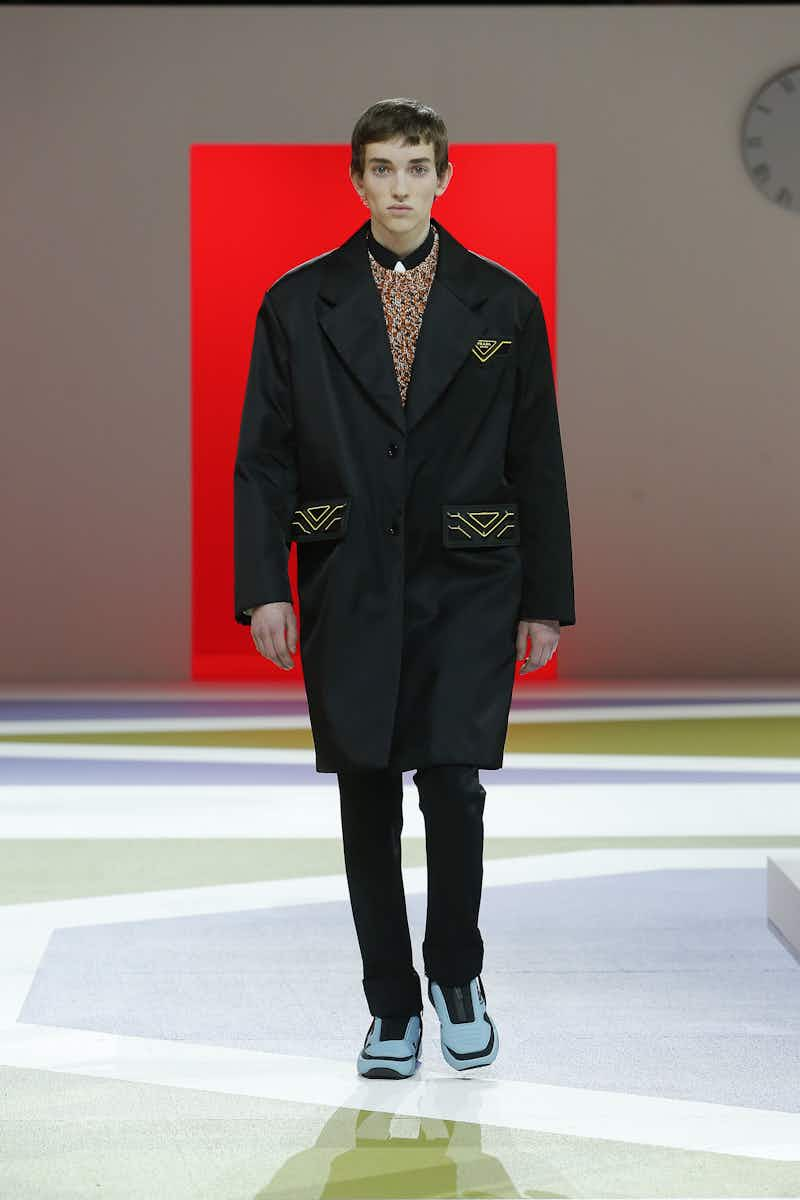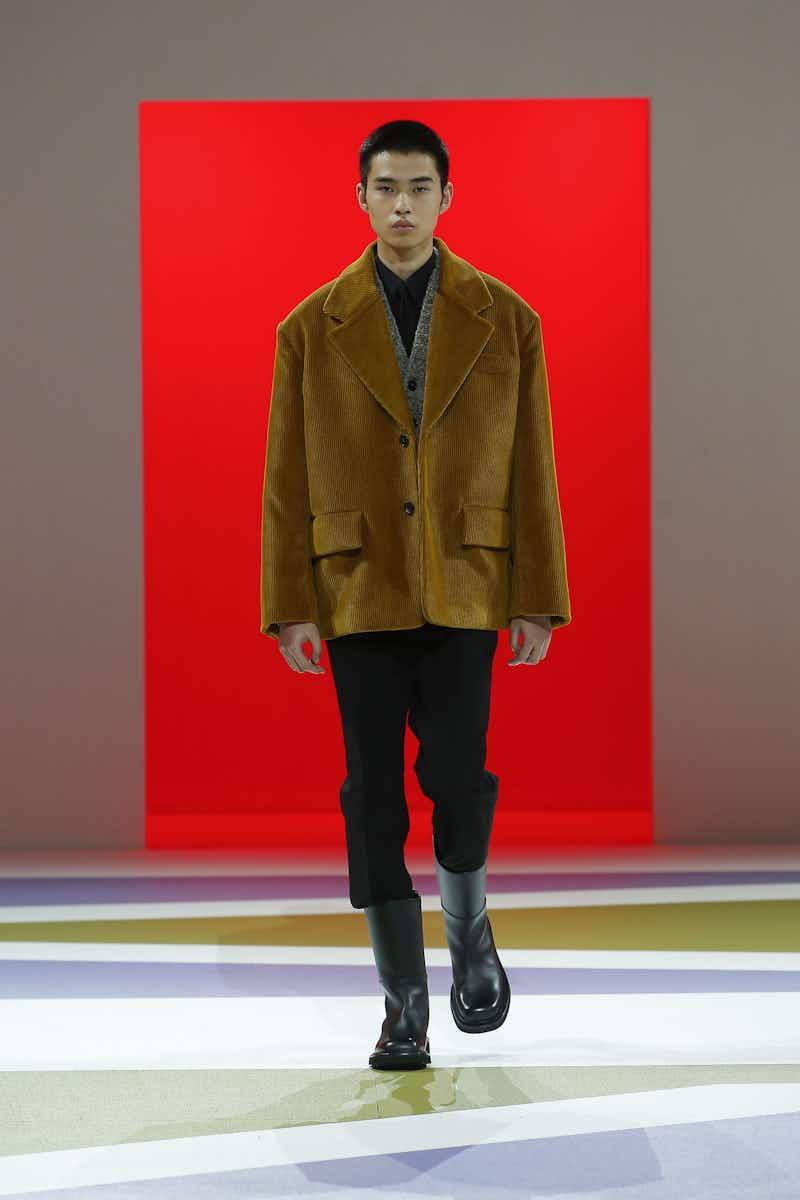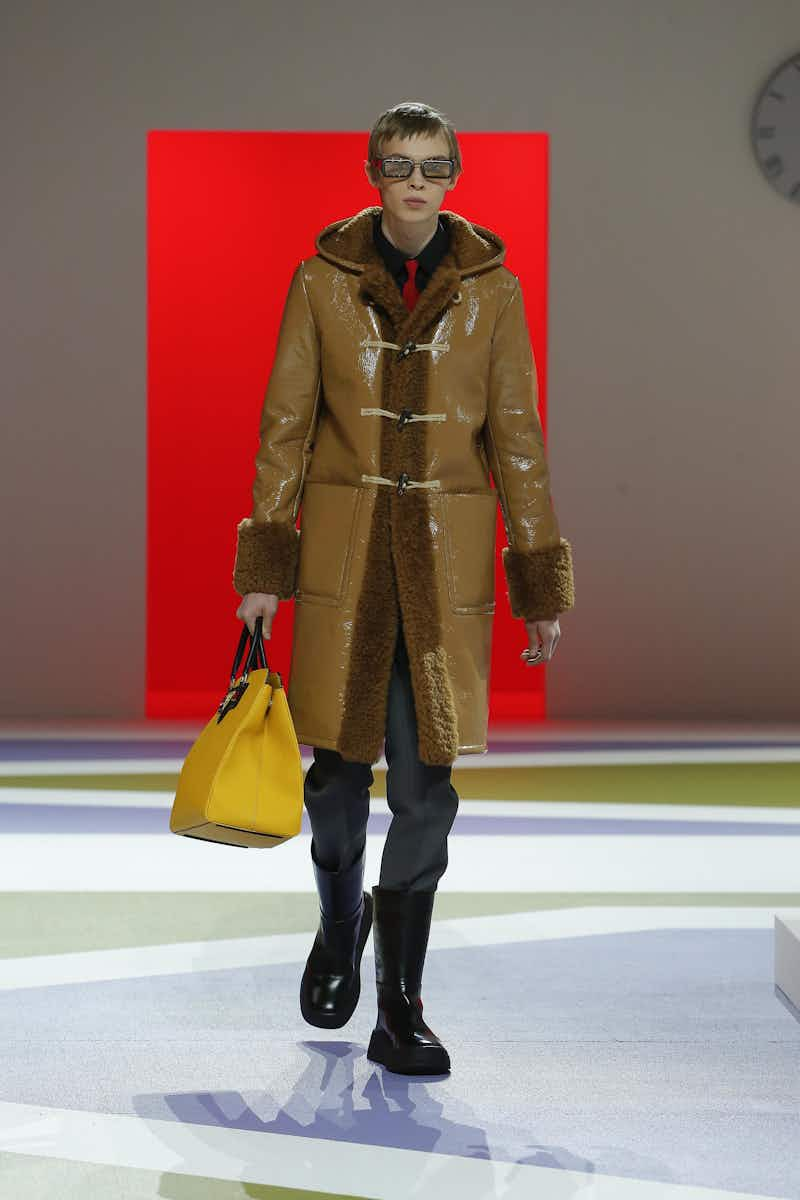 What did Mrs Prada have to say?
"I'm always thinking ​'What's relevant?'" Prada said as people ate custard-filled, sugar-dusted bombas and sipped champagne backstage after the show. ​"And I think this is relevant at the moment." Well, if anyone has a good gauge of the times, it's Mrs Prada, so get in line if you want to be part of a new movement of satisfied people heading to work with a renewed sense of self-respect in polished mucking-out boots, beefy-lapelled coats, primrose portfolios, bright macs, tartan holdalls, vinyl shearling, trompe l'oeil pyjamas and, most vitally, stirrups.
What did it sound like?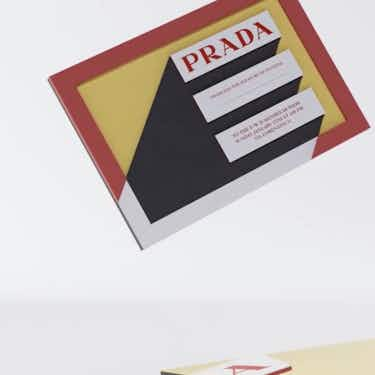 Listen now:

The sound of Prada AW20
Who was the best dressed guest?
Dylan Sprouse looked the part in a full SS20 look – biscuit-beige chinos, combat boots and a milkshake-pink and blue printed shirt, complete with a Prada-logo bolo tie.

More like this