Priya Ahluwalia talks family, tracksuits and sustainability culture
Upcycling 003: The designer is showing the world that sustainable fashion doesn't have to be cause first, aesthetic second.

2017 marks ground zero for Priya Ahluwalia. The designer visited her father's family in Lagos and this was followed by a trip to Panipat in India, the country her mother's family is from. Both trips informed the set-up of her label Ahluwalia Studio in August 2018 – less through the sights and sounds and inspiration, and more through Ahluwalia observing the garment recycling industry up-close and personal. In Lagos, she saw people wearing clothing once worn by people in the UK – a Marathon finisher T‑shirt for example – while in Panipat, she saw exactly where the piles of clothes we discard end up. The result was a book of her photographs, Sweet Lassi, and a life-changing moment that made her modify exactly what Ahluwalia Studio was going to be.
Two years on, the designer has triumphed with her label that uses deadstock and sustainable materials. Winning the H&M Design Award, working with Adidas and creating a capsule collection with Browns – that launched this weekend at the latest instalment Browns Nomad in Berlin – she is showing the world that sustainable fashion doesn't have to be cause first, aesthetic second. Here, the 26-year-old talks family, tracksuits and how the culture around sustainability needs to be aware of its privilege.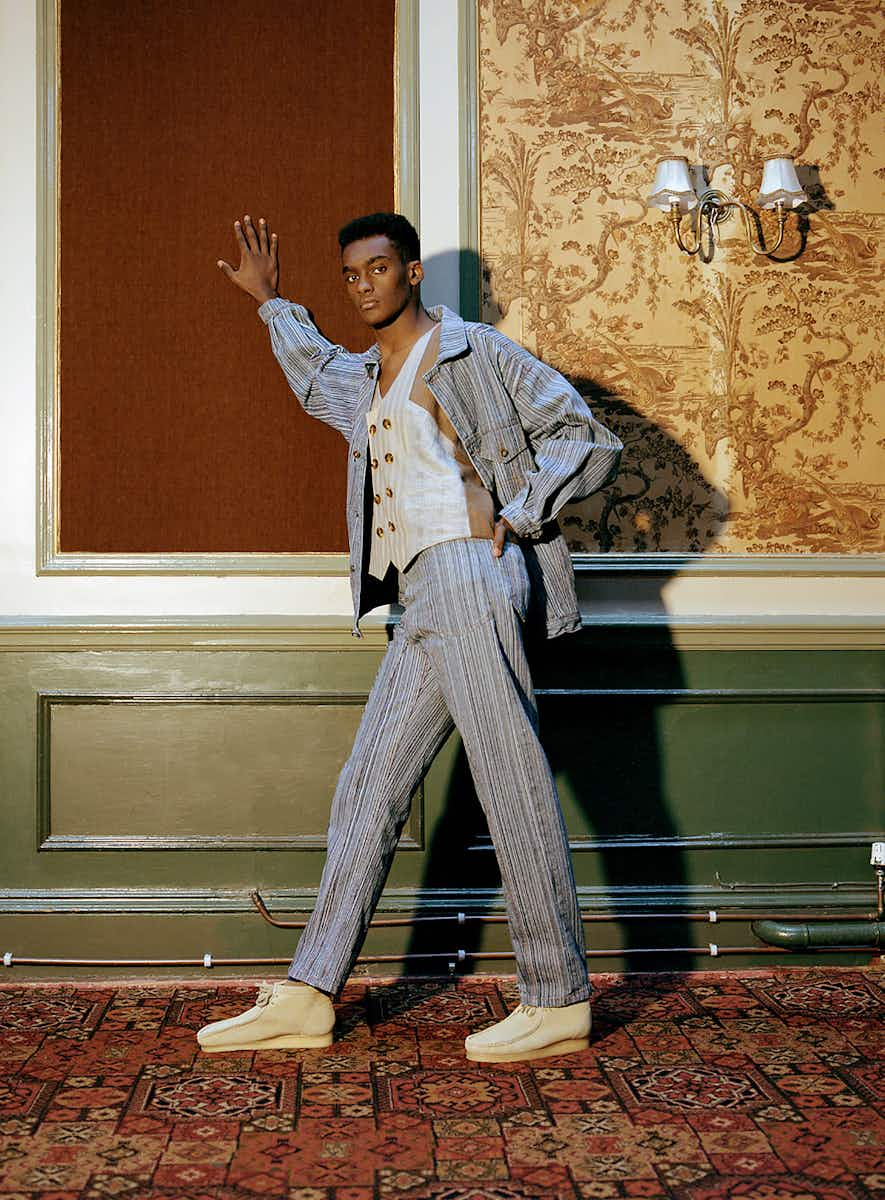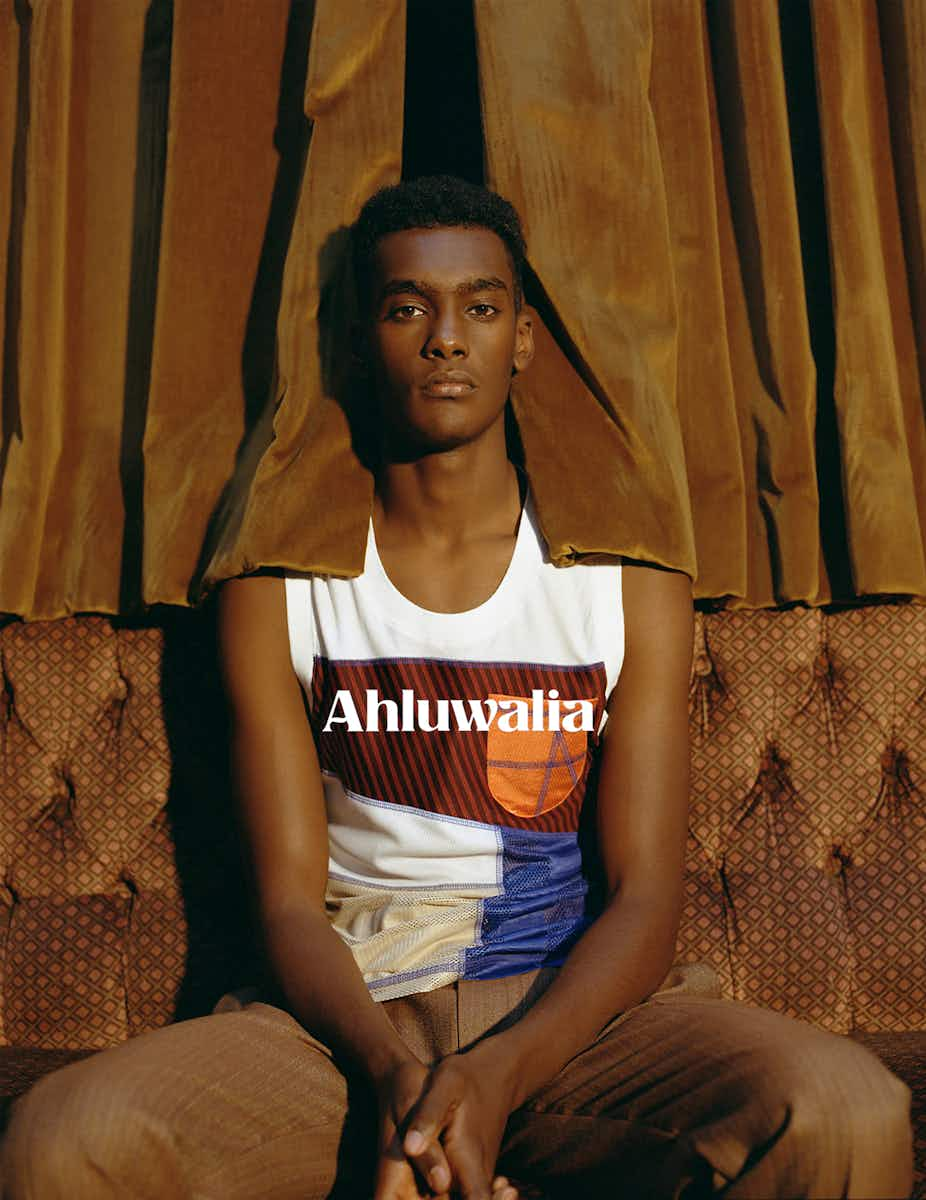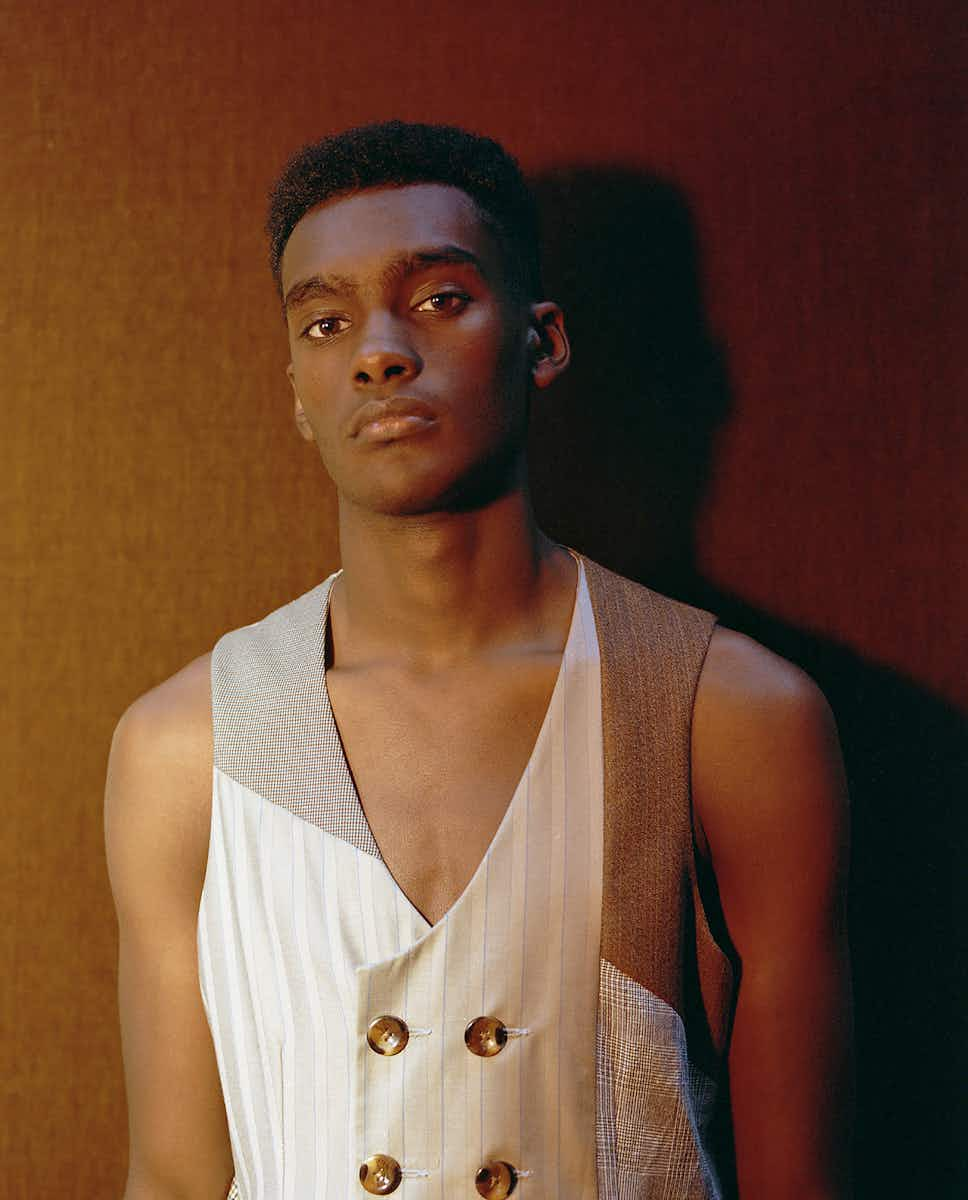 I hear you don't like to be tagged as a ​"sustainable" brand…
Because of the way my research has gone and looking into the recycling industry I have seen the reality of what we as humans are doing to destroy the planet, creating too much stuff. Once you have seen something like that there isn't any way you can design without that in mind. It was a life changing moment for me to see it. However, I just feel like the conversation is always about it and I feel like I am being typecast. Of course I want to talk about it [sustainability] but it should be something we're talking about anyway. I want to focus on the design and the usage of materials is a tool for design as well as trying to do it [run a fashion business] positively.
How do the methods you use affect your aesthetic?
From the beginning you're cherrypicking materials based on availability. For example, denim is a really easy material because there's an abundance of it, there are metric tons of it in South England alone. I have thought about doing a vintage burnt orange tracksuit patchwork back together but the likeliness of me being able to source burnt orange tracksuit is really small and therefore I have taken that off the design board. It really informs the choices I make.
What other avenues are you exploring as well as deadstock?
I recently met with Pinotech, the company that developed pineapple leather, and I was contacted yesterday by a company creating fabric from banana farming. There are so many materials out there. As well as the dead stock, I am interested in new technology and fabrics.
It's interesting that connection between old and new together…
I think that is how I will be able to make something new – working with craft and technology at the same time. I don't think people's admiration for craft is ever going to go away. There are those beautiful Dior videos that are out at the moment where they film the people in the atelier sewing or beading or whatever. The need for that is not going to go but technology will help us do it in a way that isn't, you know, fucking everything up.
How do you think we need to move forward without doing just that?
I think there are so many factors. Pressure can't be solely put on one group – it can't be put on designers, I can't do it all, I can't change the systems that have been in place for 100 years. Customers have economic pressure. It's quite patronising and unfair for us to say to a single parent with three kids ​"is your clothing sustainable?" They're going to buy whatever they can afford. It's so privileged – if you can spend £400 on a pair of tracksuit trousers you have to have some sort of privilege or you have to save for ages. I am not under any illusions. That's another reason I hesitate to be some sort of crusader.
I know your family trip to Nigeria inspired the methods of Ahluwalia Studio. How else have your family inspired you?
I am really interested in the clothes they wore in India, England and Nigeria and I like the nuances between them all. They had similar things but each country had its own vibe. I have been looking at my grandad's clothes. In the last collection, I took two of his suits that he had tailormade where we're from in Chandigarh in Punjab and reworked them into a newer silhouette. In both the counties where I am from – India and Nigeria – you have a local tailor who tailors your outfit whether it's for a party or for life or whatever and I think what is really interesting about that is that everyone can be quite unique. My brand is giving that to people. Even if I sell 30 grey patchwork sweatshirts none of them are exactly the same. I am speaking to that need for individuality and having something that is unique so you are more likely to treasure it.
What does your family think about what you're doing?
They are so happy. My surname is from my Indian side and my family in India are over the moon that our surname is in Vogue and stuff. I am trying to take it one step at a time but it is really nice to be doing what I actually want to do and to be given the platform to do it and people are listening to me.


More like this