RANRA: function-first menswear for the (very cool) city boy

Off the Rails: Through tailoring and an exploration of environments, the duo behind the Reykjavik-via-London brand are keen observers, making clothes for the everyday man.

Since 2018, RANRA has been making functional menswear with a specific vision. It's performance-based, yes, but it's far removed from the overtly outdoorsy gorpcore variety. Rather, the brand's pieces are tailored, cross-referential and raise a toast to the everyday man as its wearer – the guy going to work, grabbing a pint after work, having an argument with his girlfriend, making up and going out again.

The minds behind it all are Icelandic designer Arnar Mar Jonsson and Londoner Luke Stevens, who met when they were both studying fashion design at the Royal College of Art. They hit off at the student bar above the library, where they're the first to admit they spent a little too much time.

"We're both menswear nerds and our references are always basically the same –the menswear archetypal wardrobe and all that," Jonsson says, of how their friendship started. Steven chips in: ​"And also both of us had been working in the industry before, so I think a lot of it had to do with our reflections on ways we'd been working, and [how we were] using the RCA to work out how we wanted to work going forwards."

At the beginning, the duo kept things small, focusing on a six-piece collection that covered all the basics you'd find in a typical man's wardrobe: a tracksuit, shirt, coat, outerwear jacket, trousers and a T‑shirt. What made the pieces stand out was their adaptable features, all coming with clever zips, removable hoods and toggles for fit preferences, which have become something of a signature for RANRA.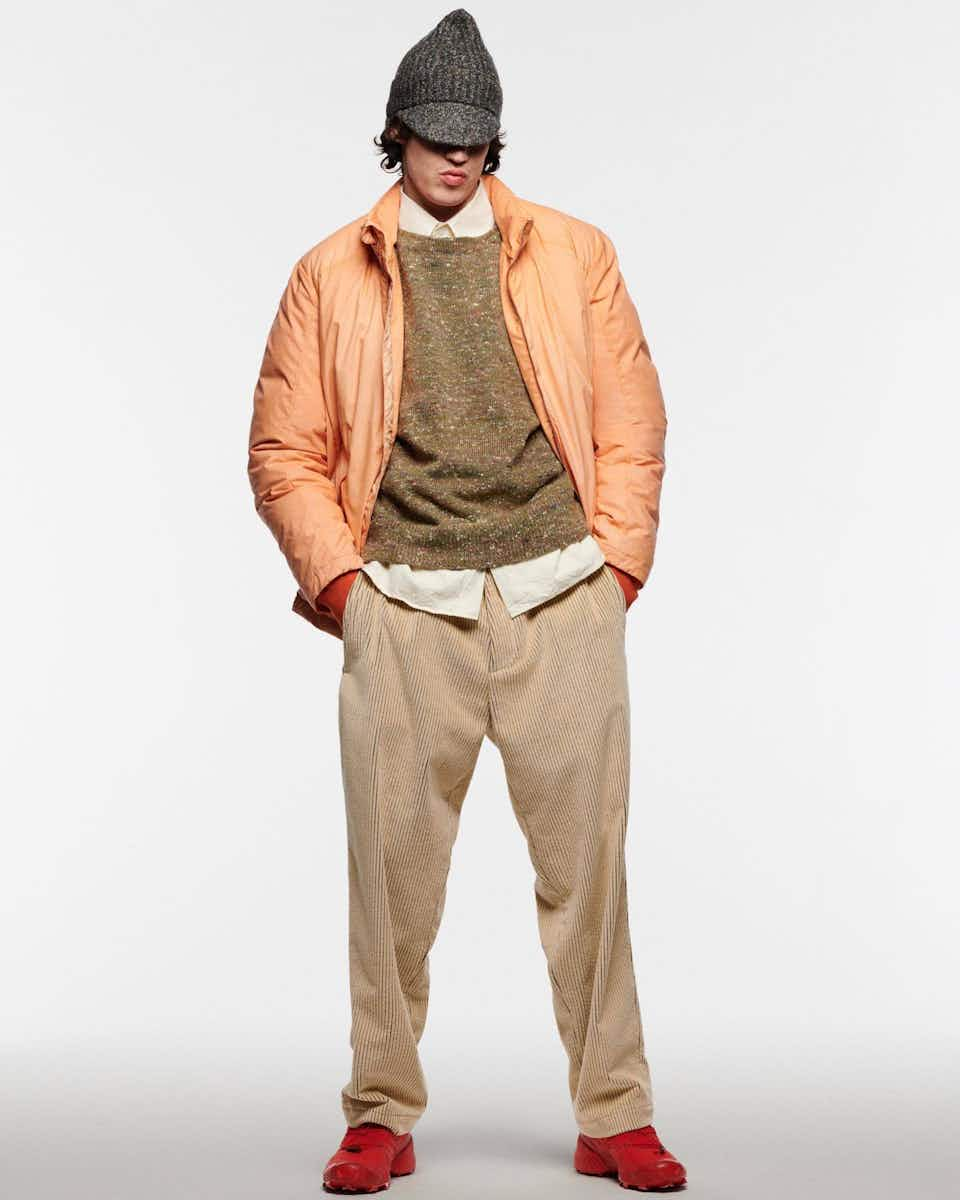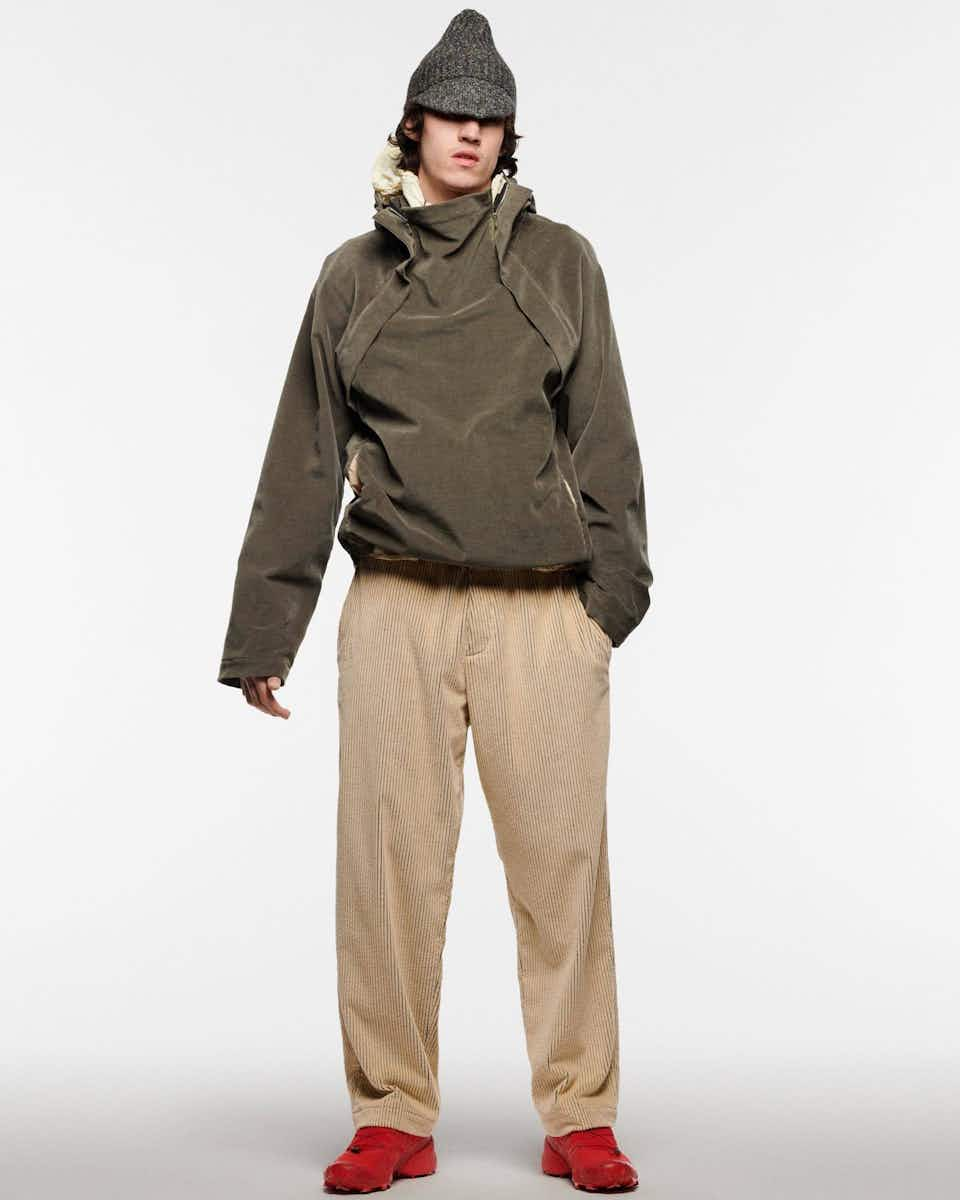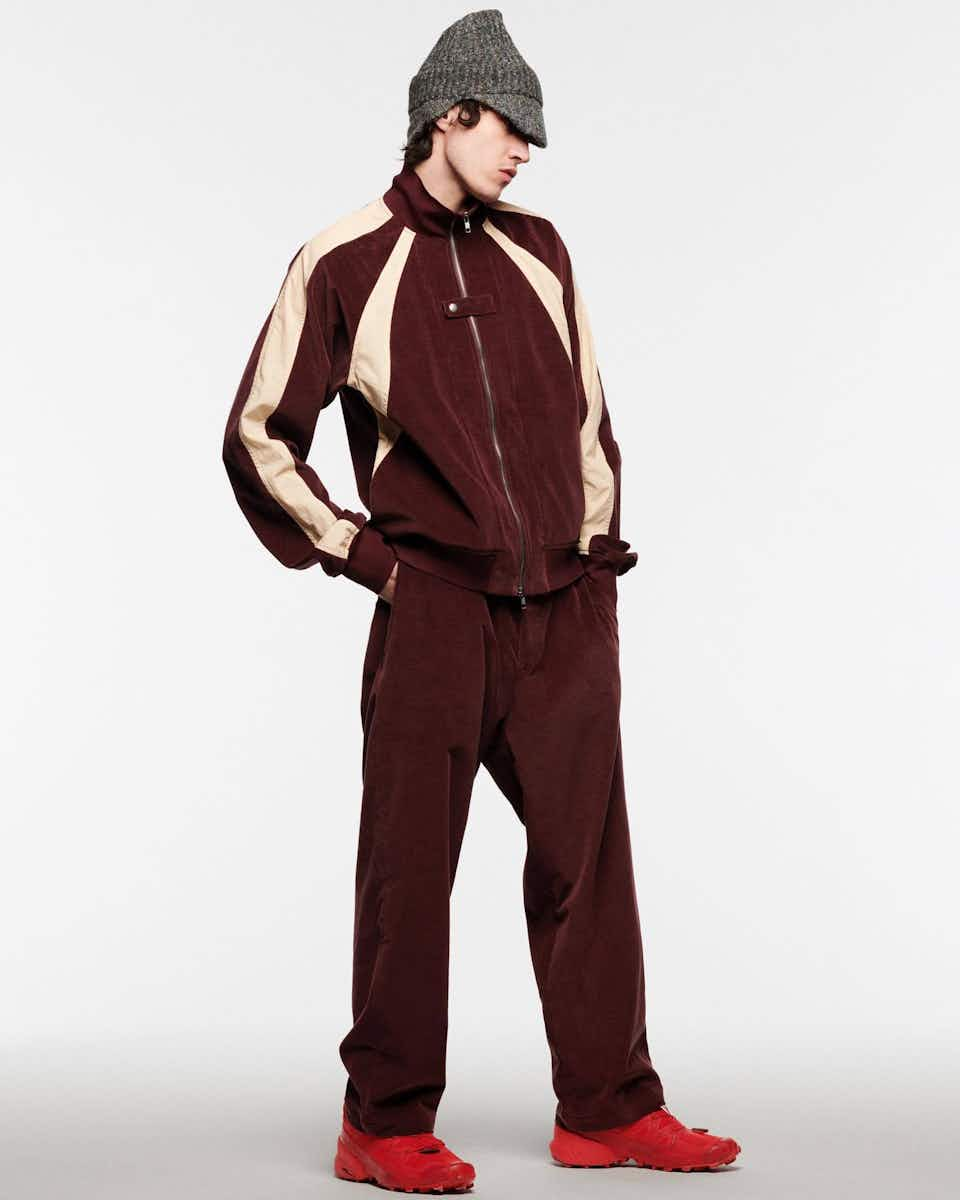 With Jonsson coming from Iceland, the harsh conditions of his home country provide some sort of basis for the brand's outlook, evidenced through water-repellent pullovers (often made with densely-woven organic cotton), hardshell jackets and earthy tones for blending into natural surroundings. But their designs are always made relevant for the city, mostly because that's where Jonsson and Stevens get inspired. They're constantly observing their mates, strangers on the street and so on, working out what men are wearing and how to improve on it, or add something totally different.

"We always look at function, but it's more about looking at the lives of everyone around us and what they're using clothes for," Stevens says. ​"We've developed quite a broad definition of what we mean by ​'performance' and ​'function'. I guess it stems from the way we think about materials, and how the garments wear or perform.

"In terms of ​'function', we're really thinking about functional performance, so how the pieces fit into your wardrobe, how they perform when you're wearing them," he continues. ​'It might be that it's something quite conventional, like waterproof or windproof, but it might also just be in a more immediate, everyday sense of how it wears or performs."

Now working in Italy, where the brand's sales team are based, RANRA's latest season looked to the local men they encounter on daily for inspiration, their uniform of corduroy trousers, basic shirts and shades like olive green, coral and brown thrown into the RANRA mixer and strained out as simple, brilliantly constructed garments for the modern man.

"We all trust each other's taste quite a lot so there's never really any questioning about whether something is shit," Jonsson says. ​"Sometimes me and Luke will split up the sections – he'll design this category and I'll design that category. We go through [the process] without even showing each other and on the final day, we'll trust that it's going to be good. There's not a lot of fighting inside this brand!"

Good stuff. Below, we go Off the Rails with the boys behind RANRA, to find piss-ups in Florence, Rick Stein fandom and a bit of fly fishing.

What's your motto in life?
A: Do everything, always – literally. Have as many babies as you want, travel as much as you want.

L: More money, less work – it's stolen from the ​'60s Italian radical design movement.

Who would you most want to see in your clothes?
Both: Rick Stein. We sent him a pair of Solomon's.

What do you reckon you'd be doing if you weren't designers?
Both: Chefs.


What's the last film you watched?
A: Shrek.
L: Mine's not a film, but I've just binge-watched Severance. It's great.

What gets you both out of bed in the morning?
A: My son. He wakes up at 6:30 every morning, so I have no choice.
L: Probably the thought of breakfast, which I'll inevitably skip.

What are you currently loving and hating?
A: I'm loving fly fishing and I hate being on an aeroplane.
L: I'm loving fritto misto. I've just been to Sicily for the last five days eating fish and swimming in the sea. And I'm hating emails.

What do you listen to in the studio?
Both: Intergalactic FM.

What would you say the best city is to let your hair down?
L: There's a place in Florence – I don't recommend going there and letting your hair down if you've got much to do the next day. We got completely blackout drunk twice in a row or something. And apparently, this place is just known for everybody who goes there getting crazy drunk.

What guests would you invite round for dinner?
Rick Stein
Yvon Chouinard (founder of Patagonia)
Vigdís Finnbogadóttir (Iceland's president from 1980 – 1996 and the world's first-ever female president)
Frank Ocean
Bernard Rudovsky (architect)
Daisaku Ikeda (founder of Soka Gakkai, the newest form of Buddhism)

More like this