Robyn Lynch x Columbia SS22: young, skint and care-free

The Irish menswear designer partners with outdoors label Columbia for her latest collection and it's her most effective – and wearable – offering yet.

It's been a tough year for designers, but not so much for Robyn Lynch. ​"Personally, I've enjoyed it," she says, with a slightly nervous laugh. ​"Because I'm working from my kitchen, it has been quite adaptable."
Working with a small team, the Irish designer hasn't had to worry about employees or the risk of business premises shutting down shop. With presentations moving online and the demand for collections halted, it has meant she could enjoy the design process a bit more, going at her own pace. ​"Everything is a little more financially affordable, you know, in terms of needing two models [for a film] instead of fourteen [for a show]." But that's not to say she's ready to turn her back on the IRL fashion format anytime soon. ​"Obviously I'm dying to get back to physical presentations!"
Today marks the first collection Lynch will launch under the British Fashion Council's NEWGEN class of 2021/​22, where it was announced that she is one of 22 UK-based designers to receive funding for the next year. The grants and business mentoring will further accelerate the company she's been growing ever since she was plucked from University of Westminster by Lulu Kennedy to join Fashion East's line-up in 2018, where her multi-coloured, short shorts-wearing boys would pace down the runway to techno tracks like Darude's Sandstorm to giddy acclaim.
Over Zoom, Lynch is all smiles. Sharing her screen to talk through her latest collection, the designer has partnered with outdoor sportswear brand Columbia, following a successful collaboration with Rapha, which was sold through Browns last year. This season, she took it back to her teenage years. ​"I got my friends to unlock their private Facebook accounts and found all these photos of us wearing Colombia," she says. ​"My housemate and I have been wearing Colombia since we were growing up, it was like our unofficial school jacket."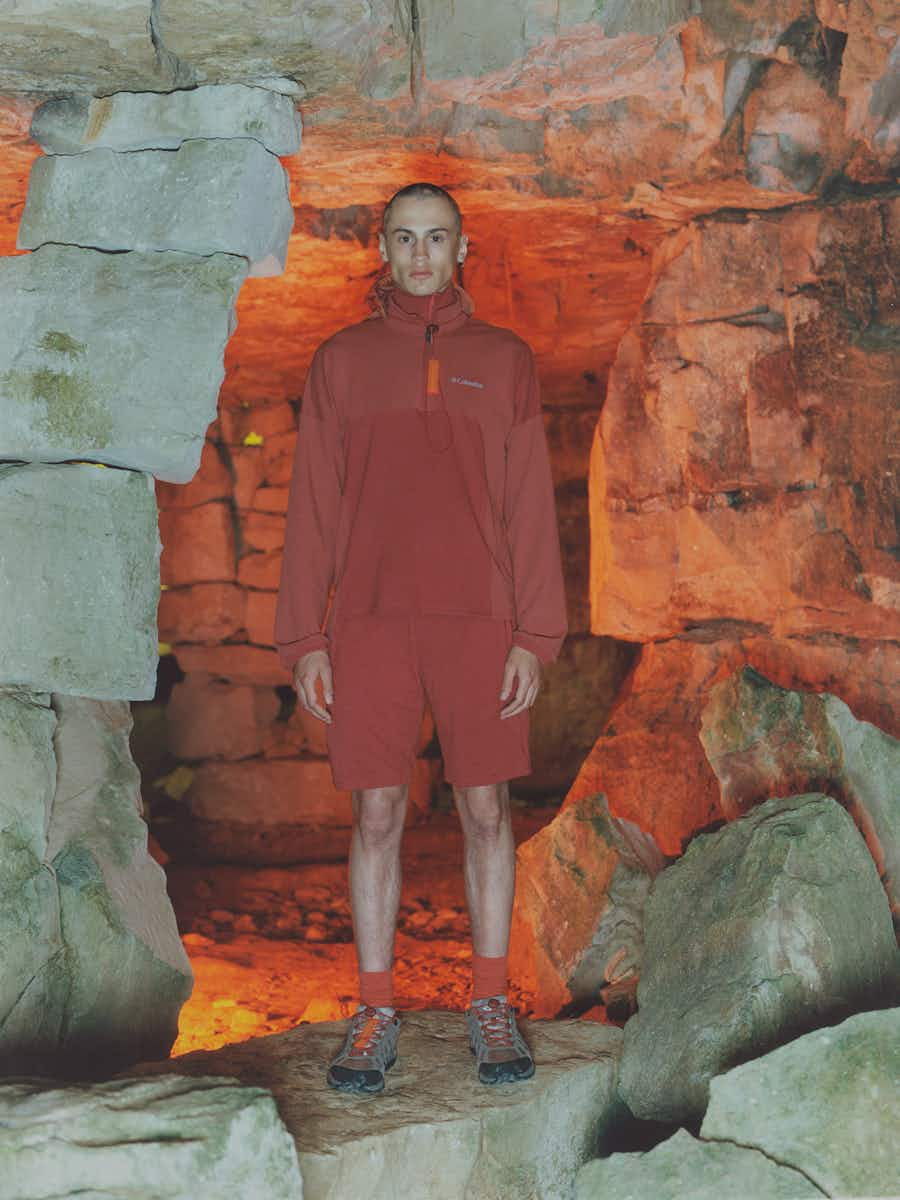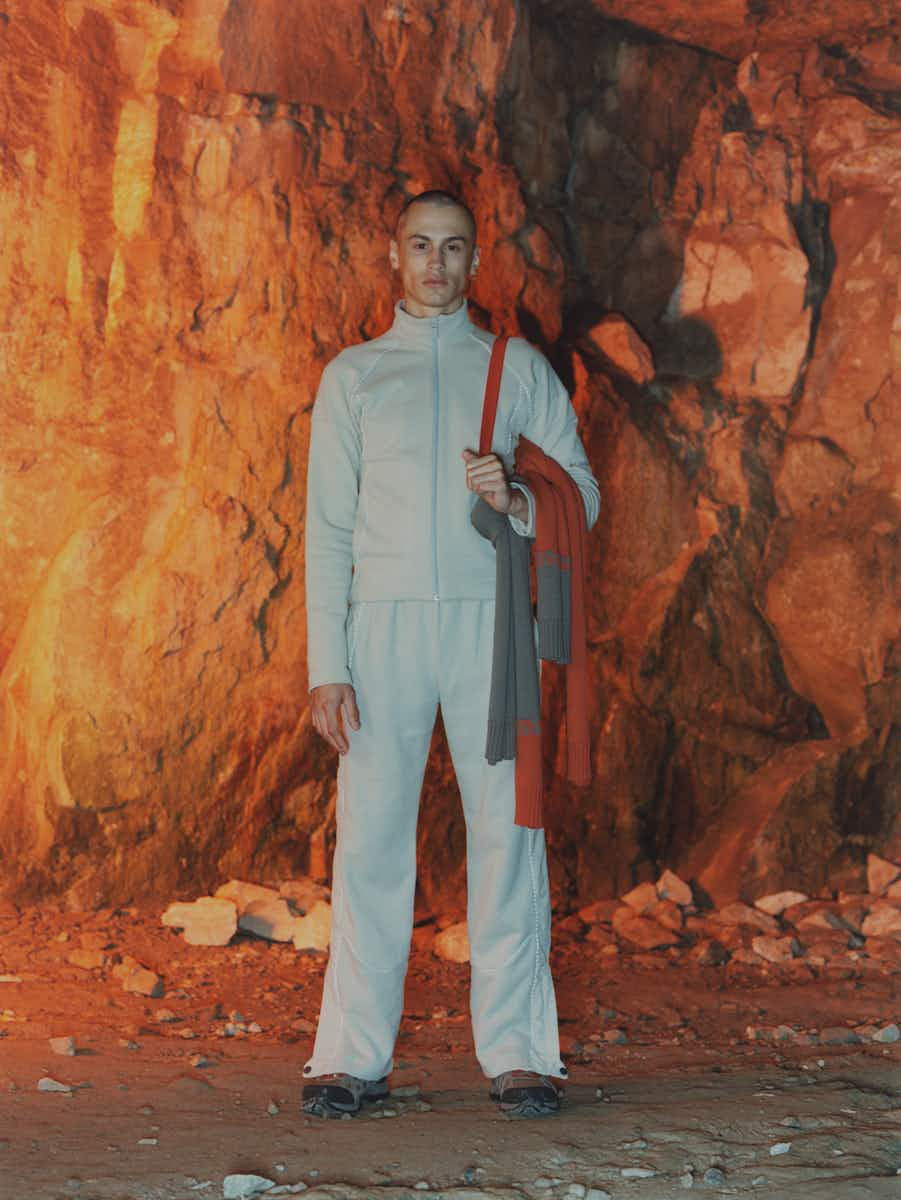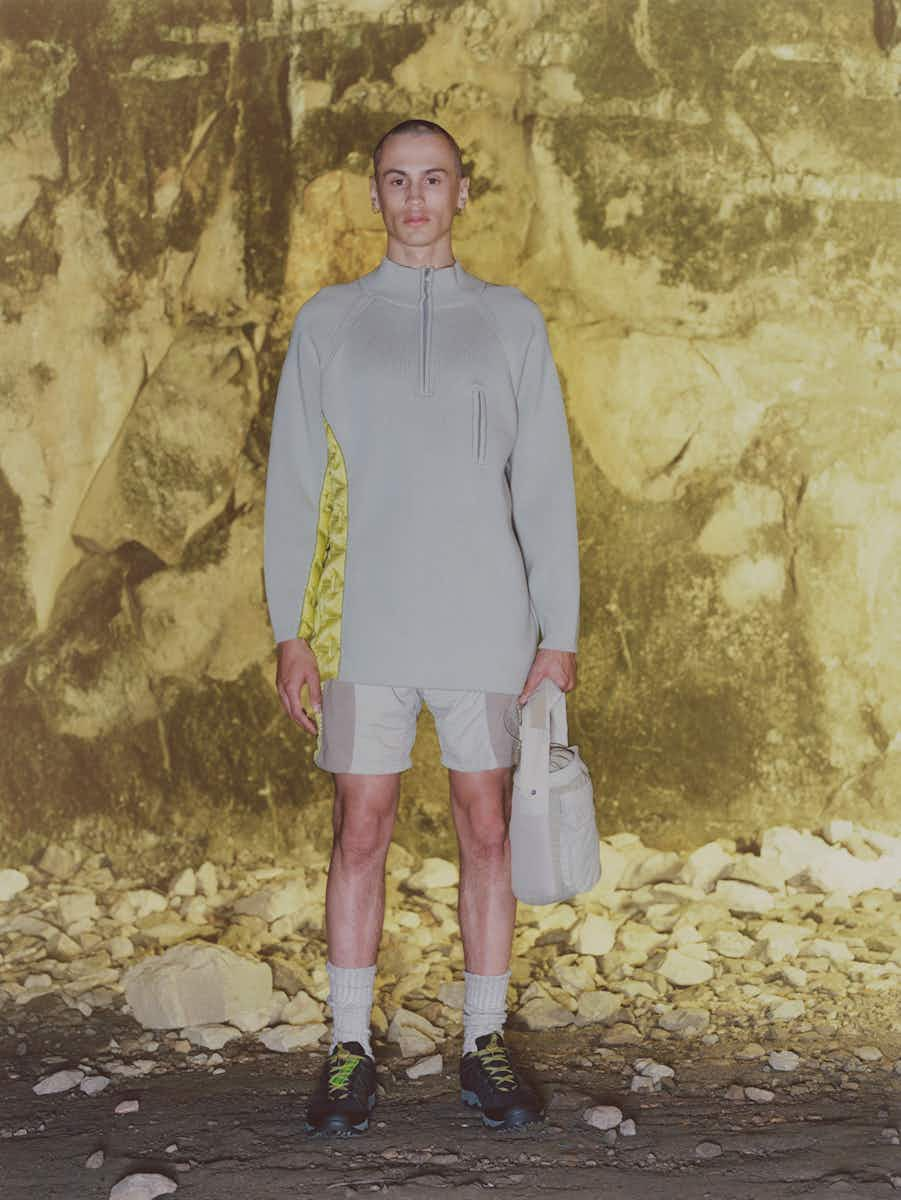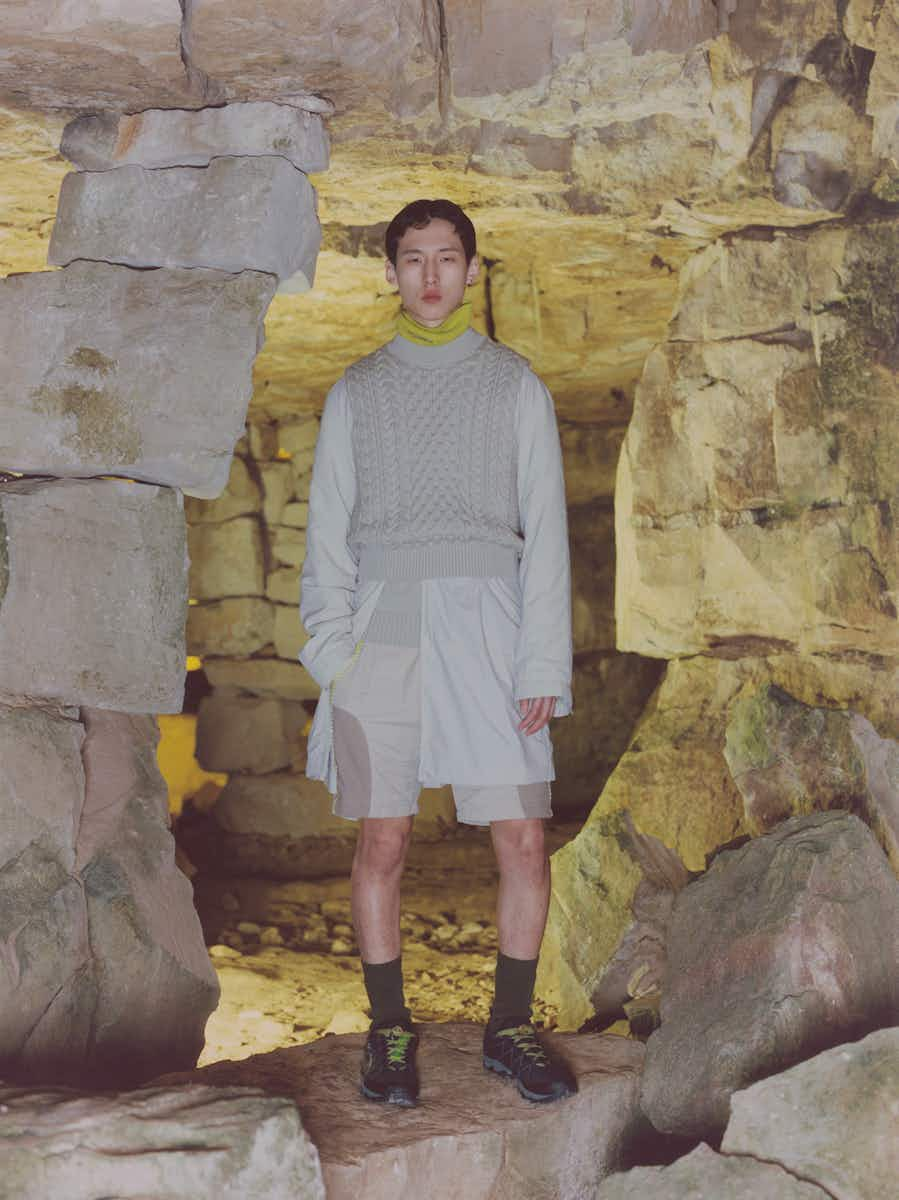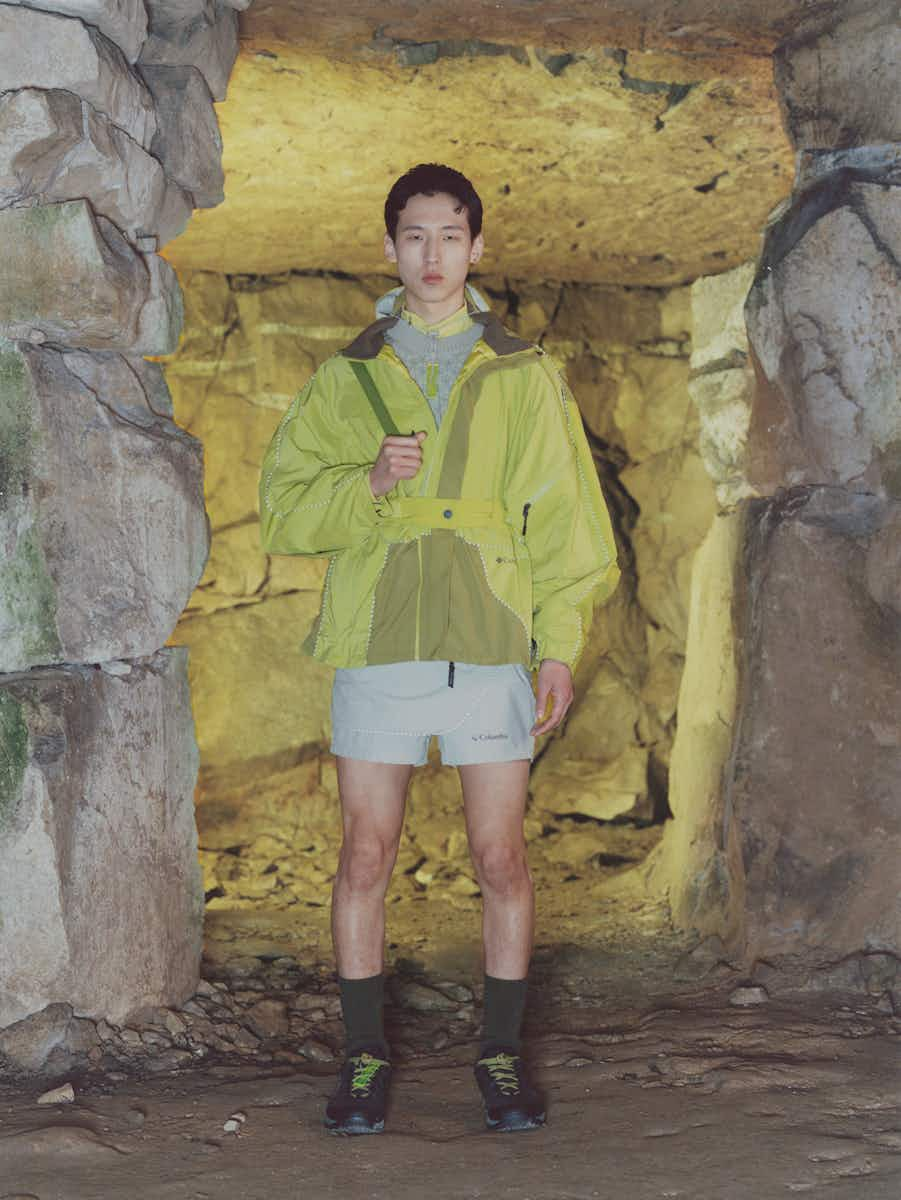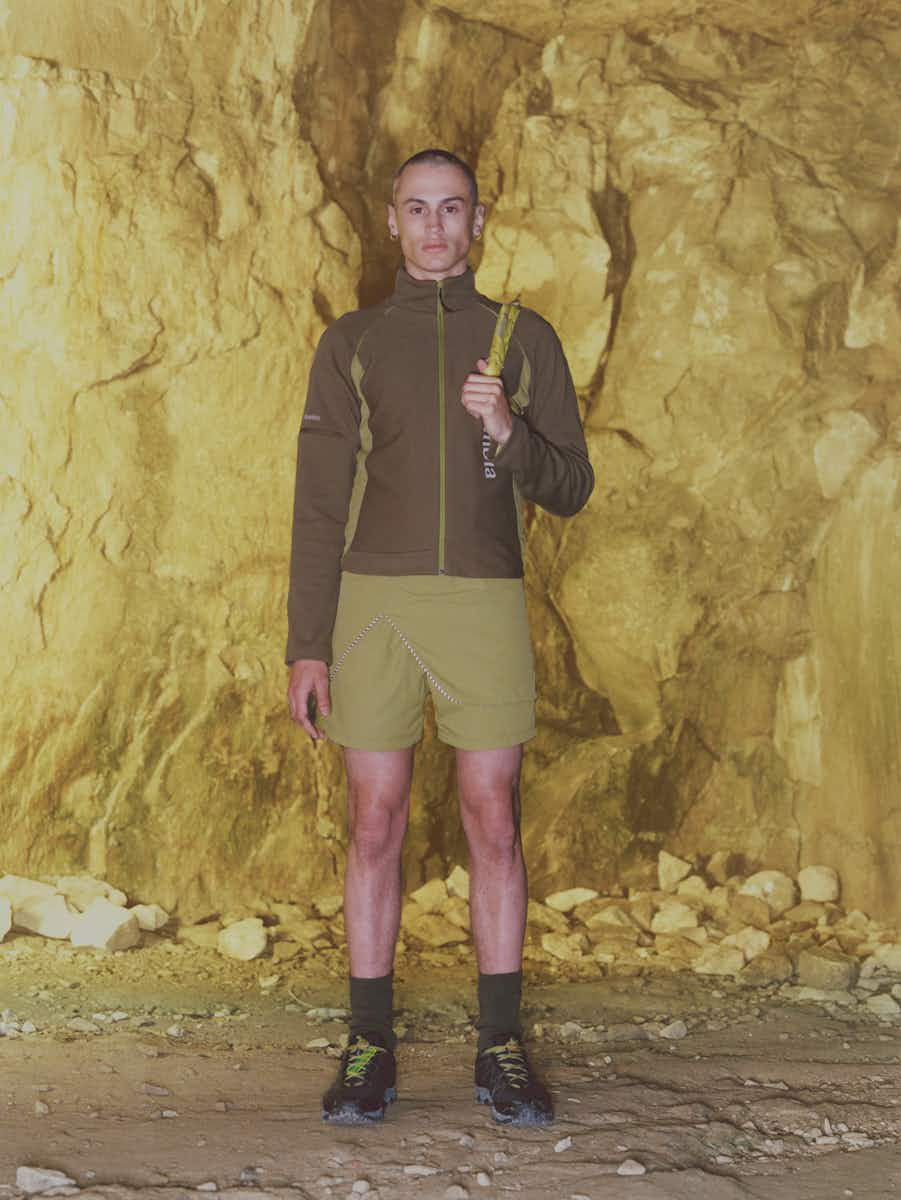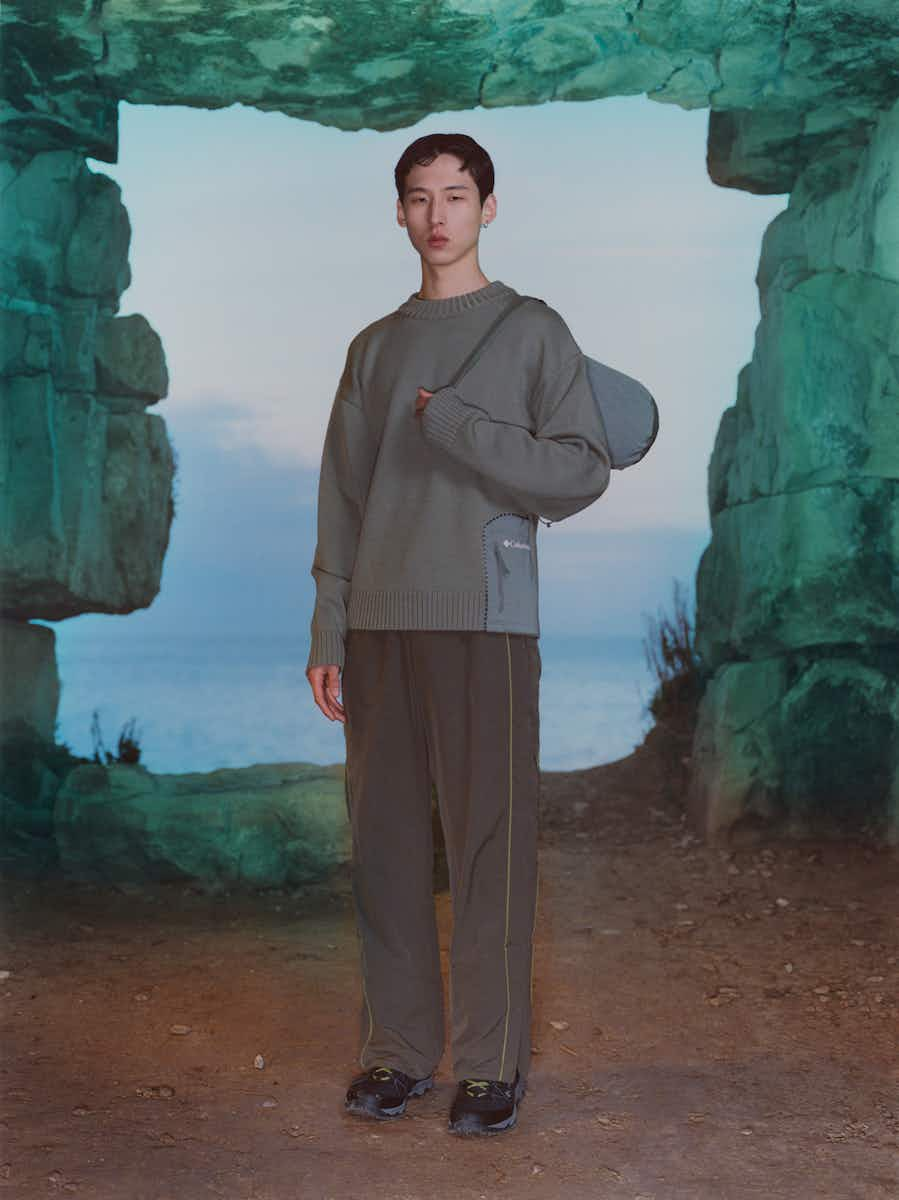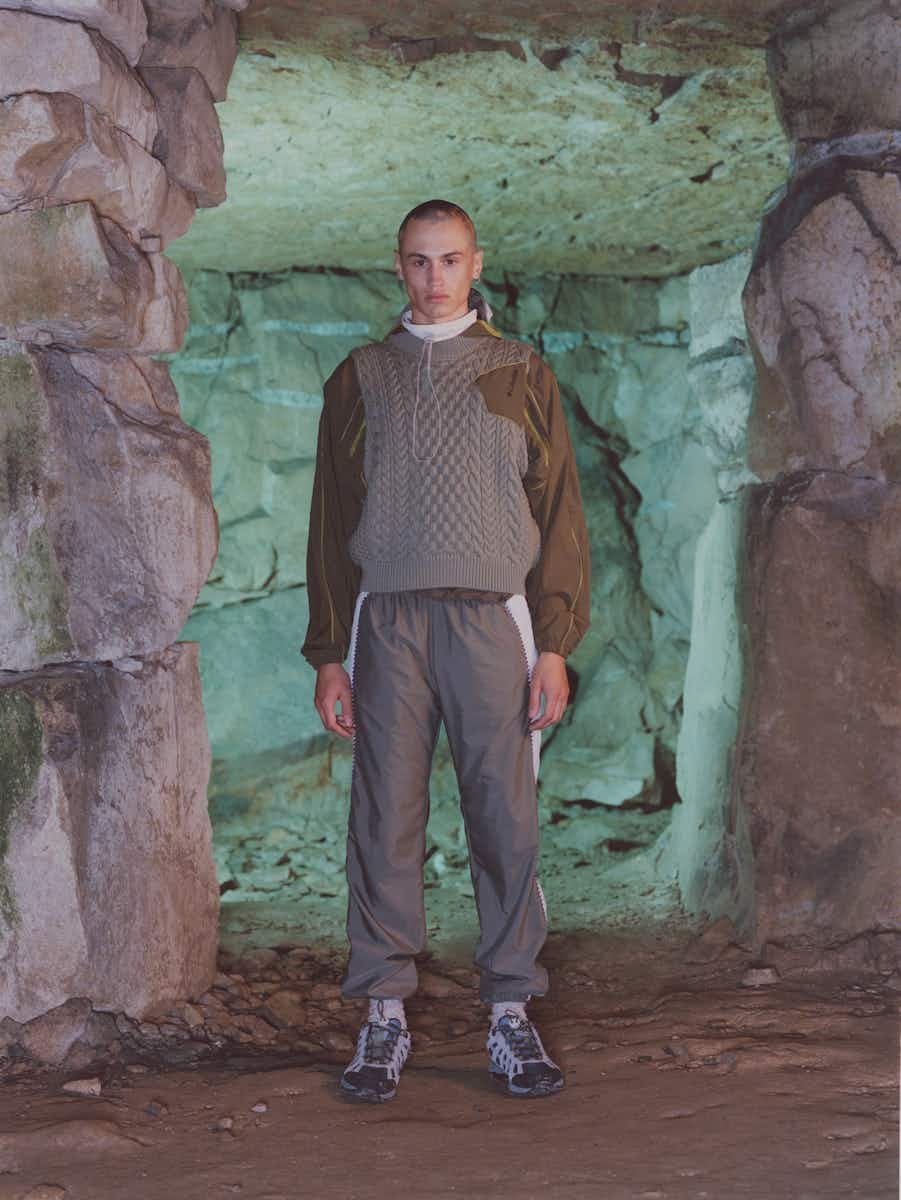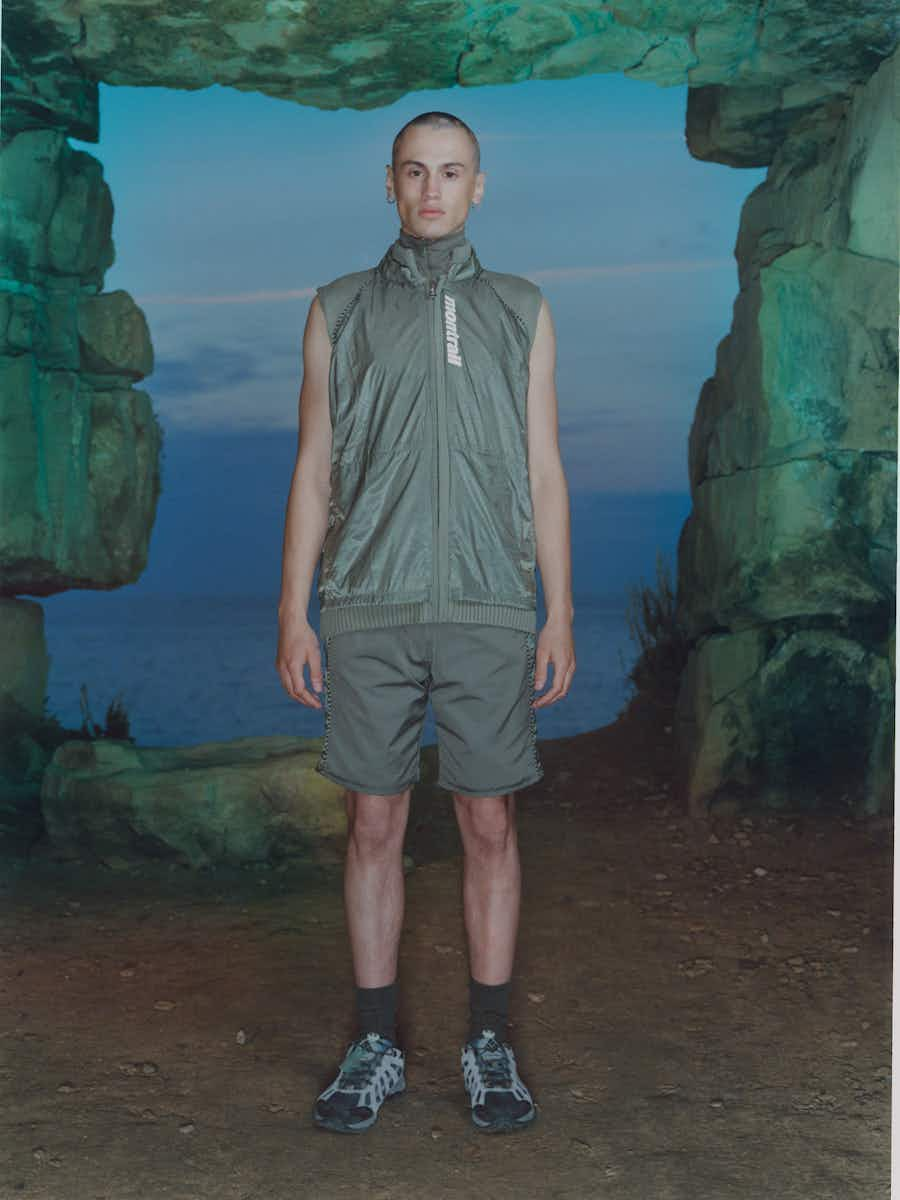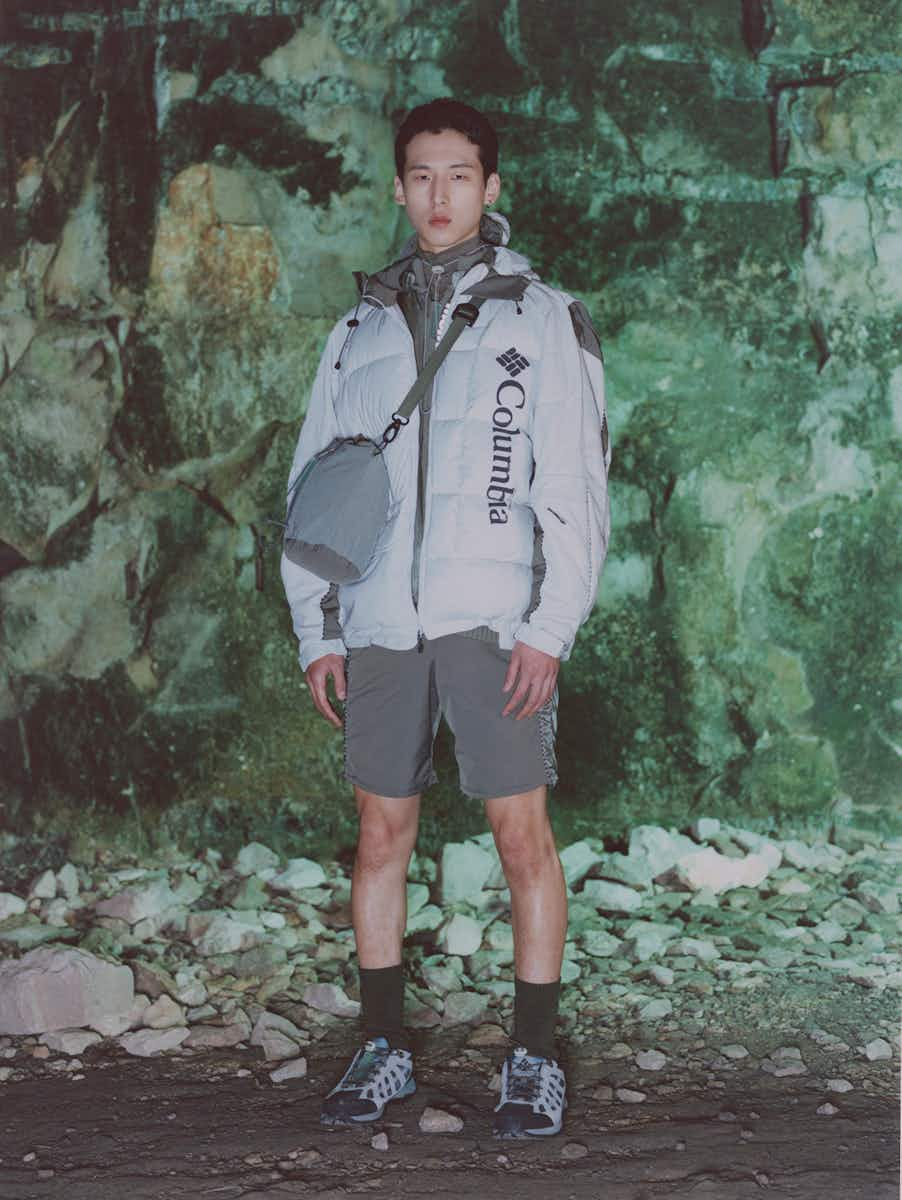 Coming across old photos of her and friends wearing Columbia puffer jackets, fleeces and nylon trousers (paired with side swept hairstyles and Dream Matte Mousse – c'mon, it was 2009), Lynch's process began with taking key pieces from the brand's archive and reinterpreting them with her signature oversized, ill-fitted style, like the supersized coats from her AW19 Fashion East show.
"Every part of the jacket gets used," she says, nodding to sustainability. ​"But the extra panels are mine and the nylons in the collection are from Seaqual, which uses sea waste like ocean plastic."
"The fabric, qualities and textures that go into the garments are insane – [Columbia] is like the underdog, which I like."
This is Lynch's most wearable collection to date – and the least daring, not to say that's a bad thing. This season, wearability was the focus and it points to a transition the designer is making early on as one of London's most exciting menswear designers. ​"When I did my first collection, I had no idea. I neglected the thought that was it going to be a product to sell," she says.
"I'm finding it a lot more enjoyable to pair it back and I think I get more enjoyment out of seeing an actual, wearable item."
The collection is accompanied with a short film by director Spencer Young, taking to the forests of Dorset. There was just one reference Lynch was keen to show Young: that Simpsons episode where Mr. Burns forgets to take his pills and ends up spooking out Springfield with a green glow, dilated pupils and cameos from The X‑Files' Scully and Mulder.
"It was so much fun, we had the best day," she says. ​"We had the models walking with a separate camera filming them and projections on a cave wall, so it looked like thermo heat." The projections are archive footage from Dublin's forest raves and scenes from Dublin City Centre with horses out on the streets.
"I was trying to mimic the era I wore Columbia," she adds. ​"When I was a teenager out on the streets, not really old enough to go to the pub yet and not having the money to go to the pub yet. It looks pretty trippy."

Here's to the future, Robyn.

More like this