Saint Laurent's post-pandemic prediction is bright as hell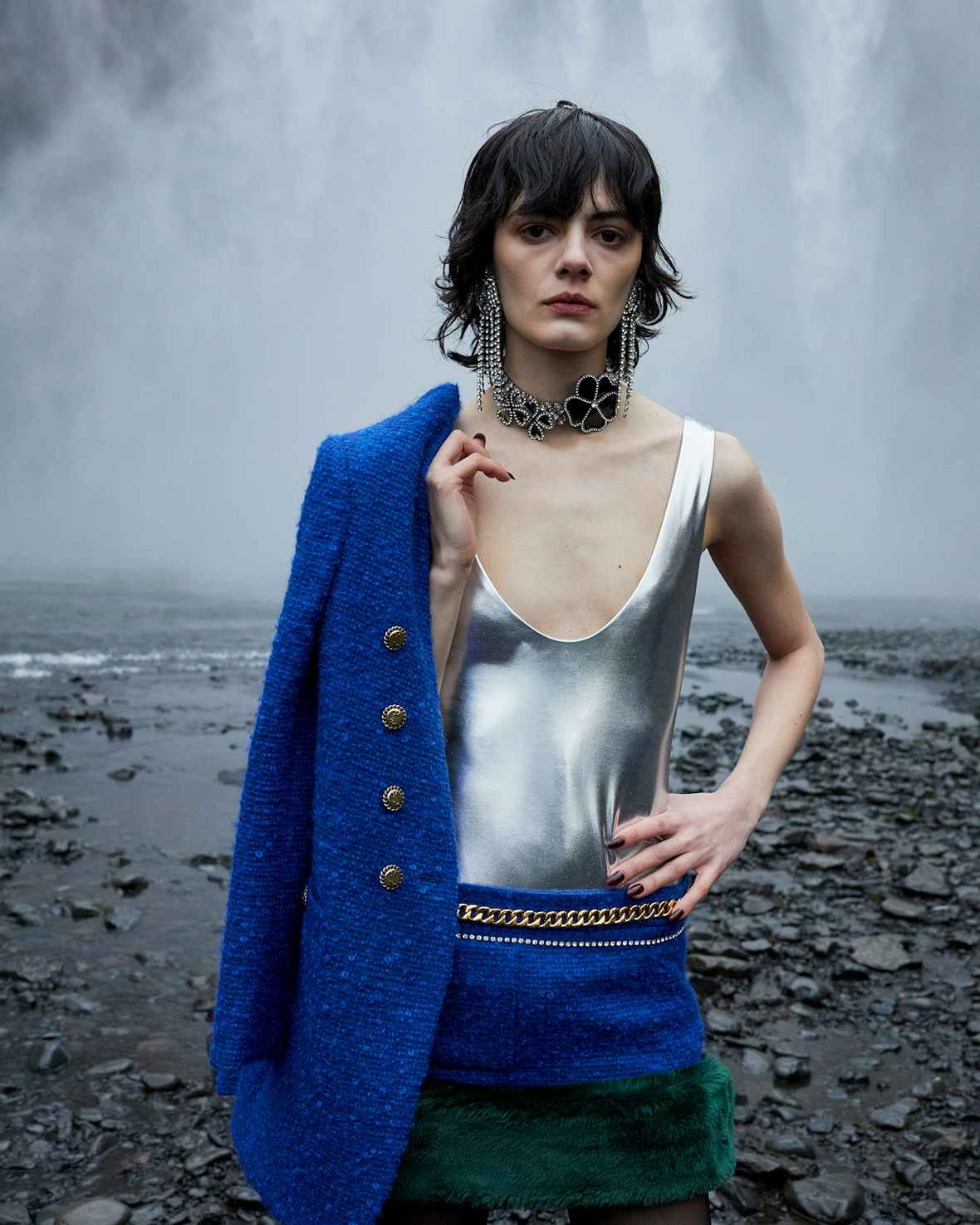 Anthony Vaccarello points at a big and bolshy return to luxury for the French house's AW21 collection.

Just last week, it was reported that luxury fashion was back – in a big way. On something of a will-it-wont-it rollercoaster ride over the past year, where we slid into our holes with nowhere to go, the luxury marketplace felt the wrath of the pandemic like pretty much everything else, from the nightlife industry to football stadiums. But with sales revenues booming by 32 per cent at Kering alone, the home of Saint Laurent, Gucci and Balenciaga, it could be safe to poke our heads out of the parapet and breathe a big sigh of relief. It's time to start looking good.
And what better shift in momentum than Anthony Vaccarello's AW21 collection for Saint Laurent today? Set against an elemental background of crashing waves, icy winds and rocky mountains, the digital presentation was an exhilarating celebration of what's to come; an optimistic looking glass into the near-future, where dancefloors are packed and raves reunite.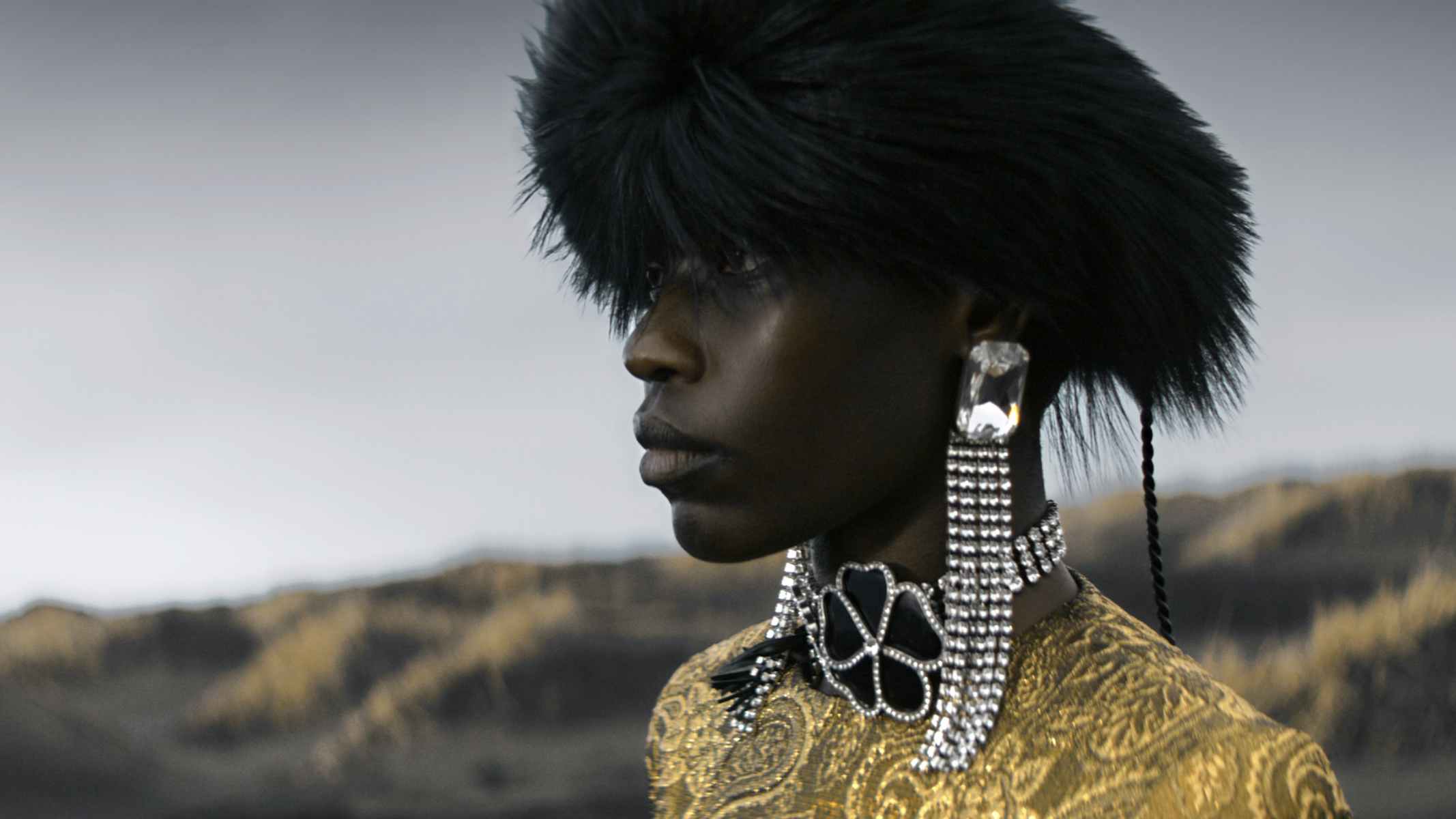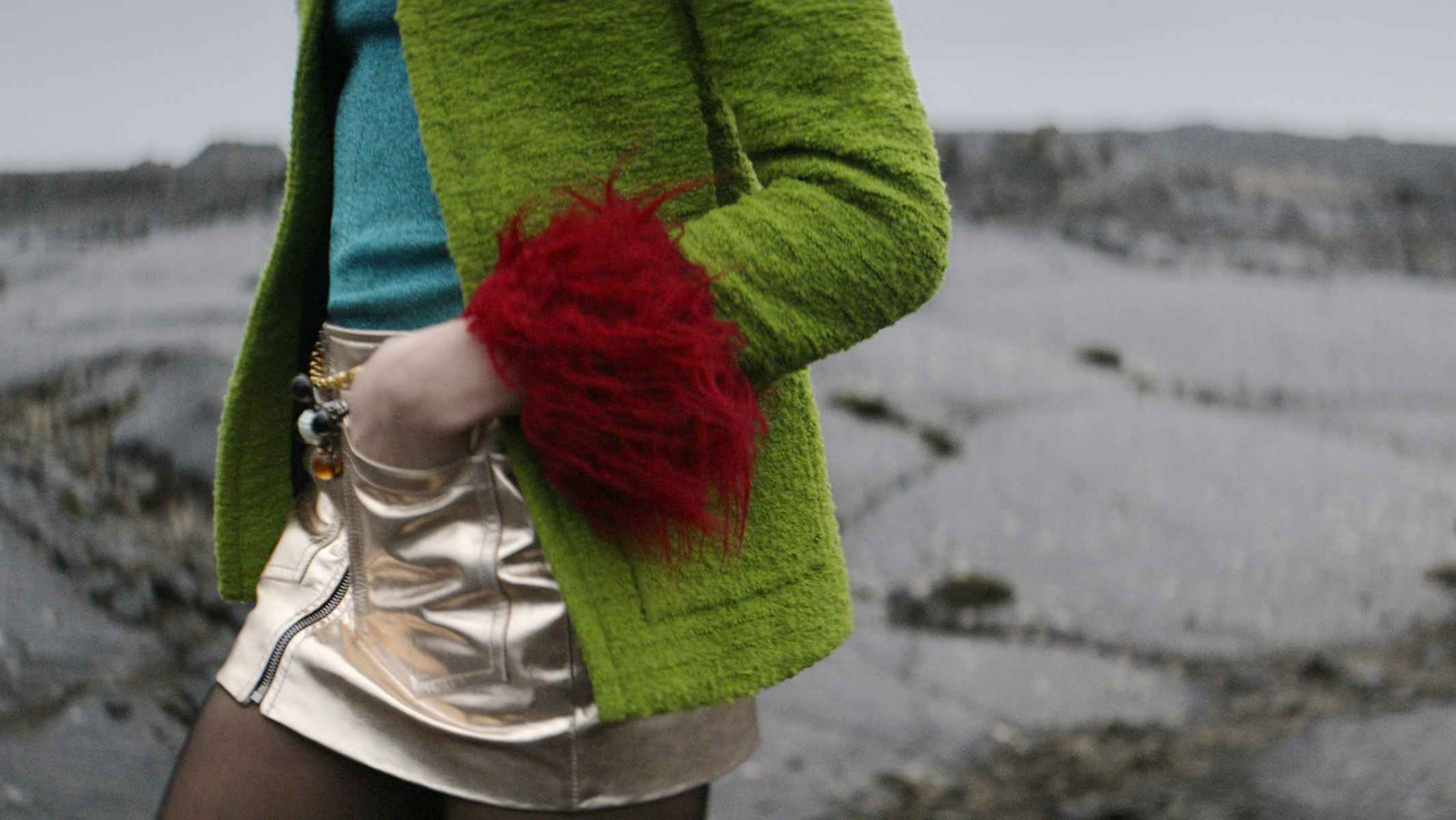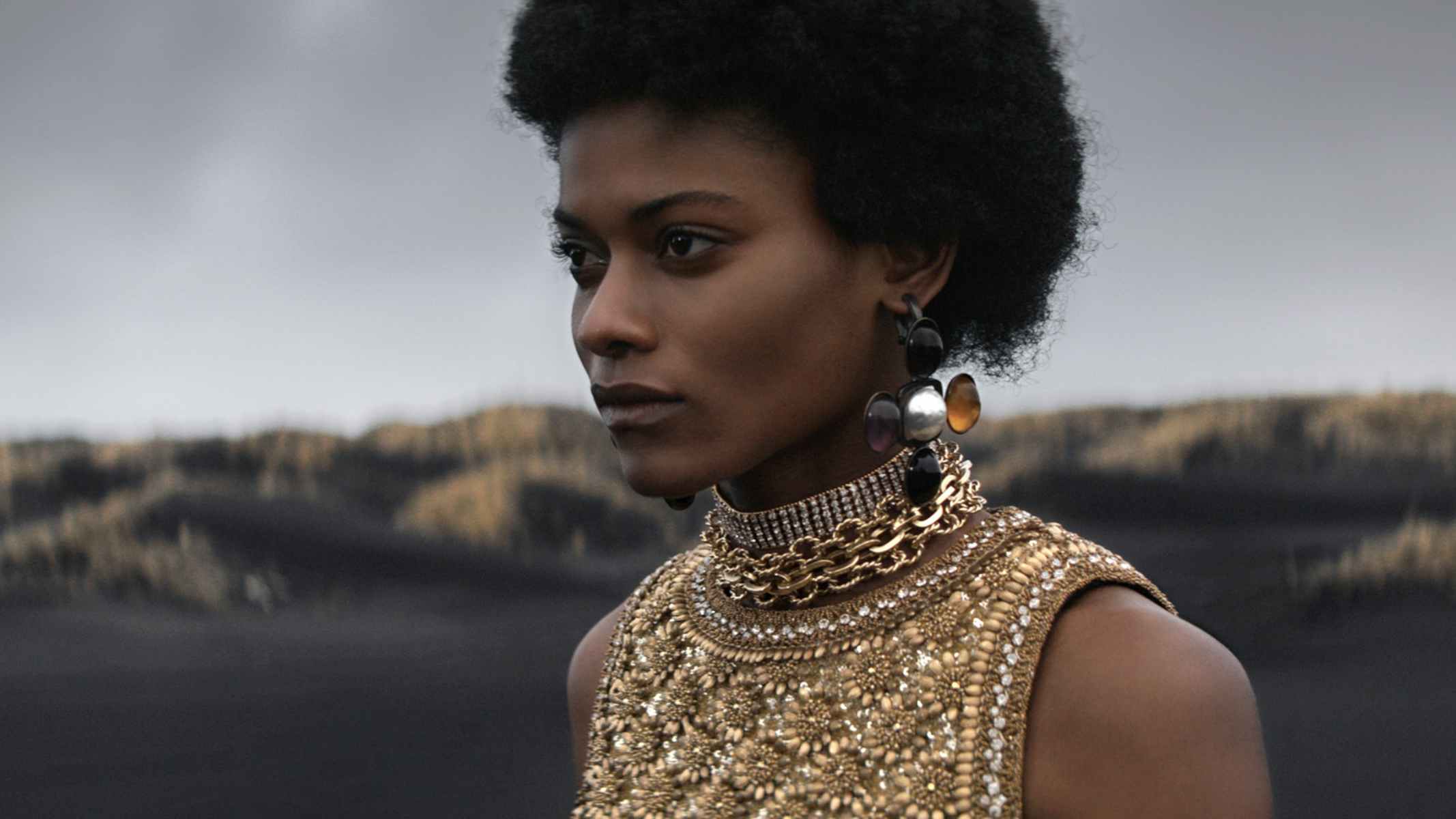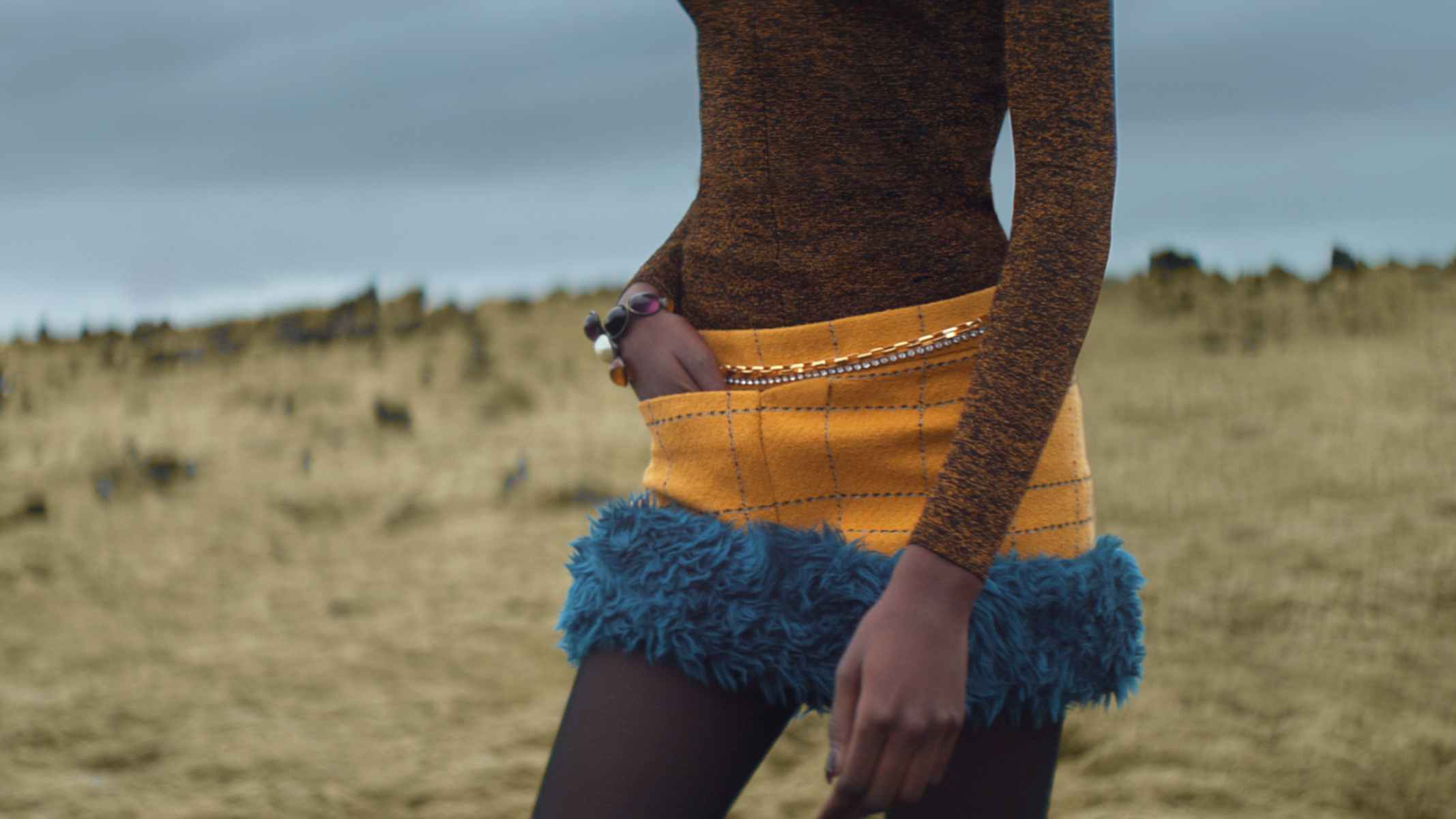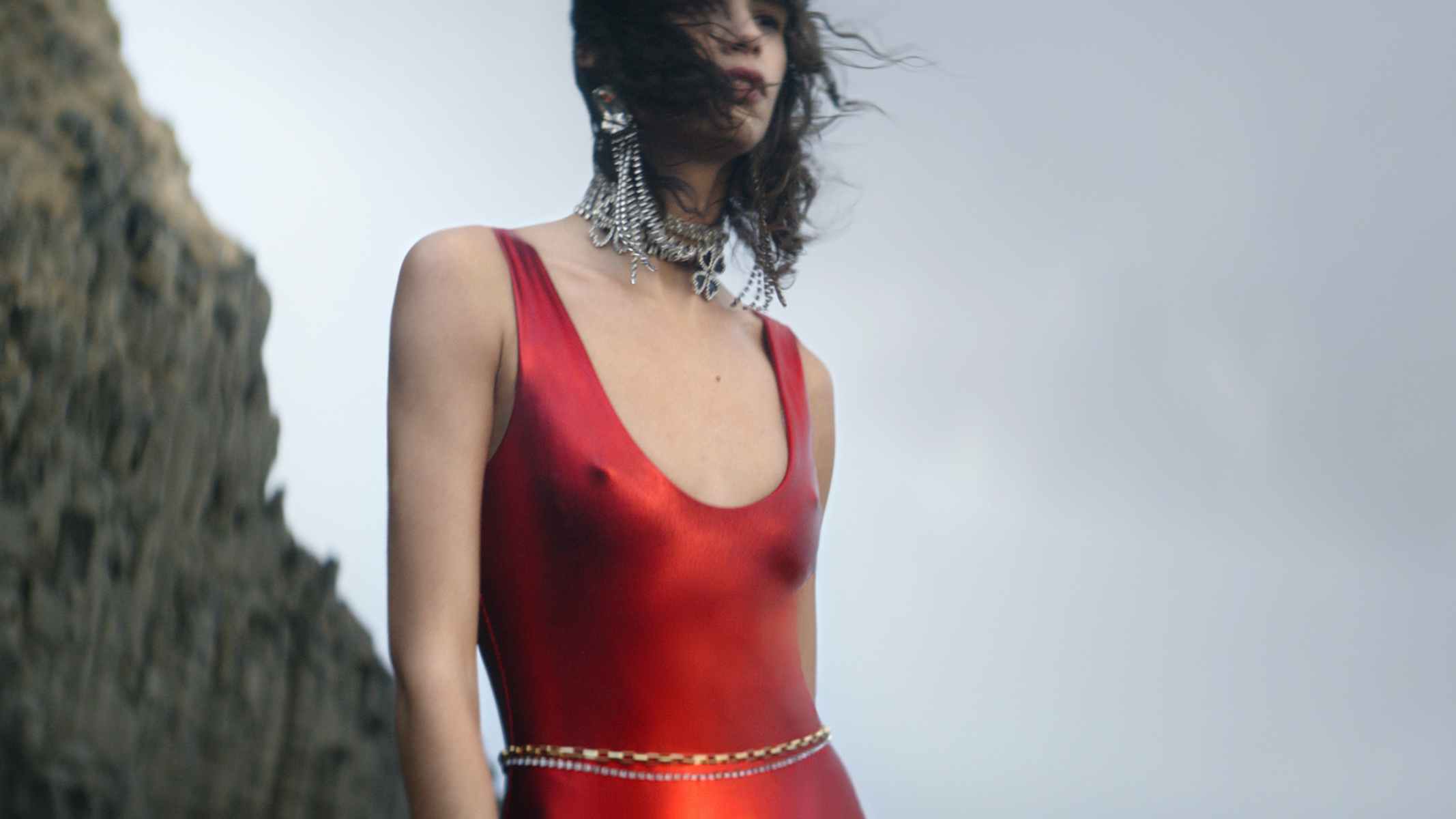 If last season​'s collection was muted – a quiet nod to romanticism through all-black two-pieces, 1960s shapes and sensual slits – Vaccarello's return is anything but. Colour was used in abundance: hot pink, lime green, electric blue, all of it. But the real giveaway to the creative director's giddy excitement for the making of a post-pandemic pleasuredome was his excessive use of glitz – a bit like the Roaring Twenties, you could say.
Where they could be perceived as naff, his references to cult musician Peaches' OTT style in the late ​'90s-early ​'00s made perfect – or imperfect – sense. Jackets were heavily embroidered with shiny metallic, earrings came in heavy diamond droplets, and pearls were thick, bolshy and oversized, superimposed with gold chokers and swinging pendants.
Similarly to SS21, Vaccarello points to the emancipation of ​'60s womenswear, taking with him the mini skirts, shift dresses and freedom that revolutionised the decade – and those preceding them. But where last season was focussed on high waists and kick flares, AW21 pushes bourgeois codes to their vulgar limits. Fur hems, heavy embellishments and tweed jackets become an act of performance, a theatrical emblem of dress up.
In the collection's accompanying show notes, Vaccarello hammers home that ​"serious matters push you to take other things less seriously". But for Saint Laurent this season, it's about finding the balance while ​"staying on the edge". If the proverbial edge is whatever is to come once the world opens back up, we're happy to remain teetering.


More like this