All aboard: shipwreck style has washed up on shore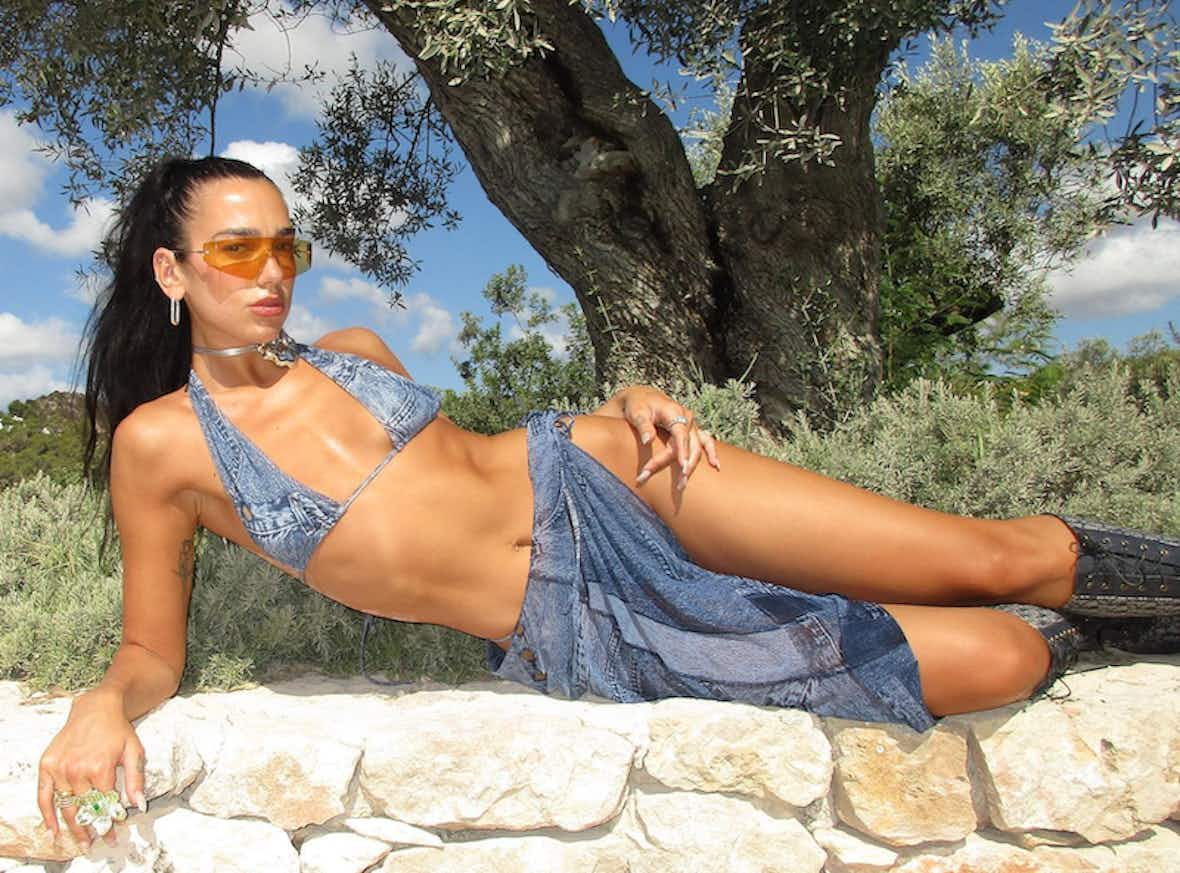 The siren call of netted fabrics, sheer dresses and tattered, asymmetric hems is taking fashion by storm. Is it some much-needed escapism, or does it point to something a little more political?

What would you take to a desert island? The practical among us would say, a knife. The dreamers would choose their favourite book – they probably wouldn't last long. While anyone who picks a boat isn't playing the game properly. That's clearly not an option.
This year, designers answered the question sartorially, tapping into shipwrecked aesthetics through tattered dresses and see-through fabrics. At Connor Ives, frayed sarongs, bandanas, shell necklaces and palm tree motifs walked the line between Cali girls on a luxe retreat and modern shipwrecked maidens.

At Eckhaus Latta, iridescent dresses, asymmetric hems and ripped denim made up a dishevelled tropical uniform. And in July, Marques Almeida had models walking through the sea off the coast of Portugal in ripped knits, netting and haphazardly placed flowers that clung to garments like pretty barnacles.

It's easy to see the escapist appeal in being marooned on a desert island right now, blissfully unaware of the never-ending doom news cycle, and finally getting round to curing our social media addictions. In these dark times, when the world is beating itself up, designers are opting for an escape route – less Lord of the Flies, more tropical paradise.

The trend is on screen, too. Earlier this year at the Cannes Film Festival, Triangle Of Sadness received an eight-minute standing ovation for its story of a group of wealthy passengers including a celebrity fashion model couple, who end up stranded on an island after their yacht sinks. But it's today's It Girls that are propelling it: Dua Lipa is all washed up in the video for Potion, released earlier this summer, dancing in a bikini top and ripped iridescent blue skirt surrounded by glistening water and lush palm trees on a remote desert island. She took the look IRL, too, wearing a netted black dress in Italy earlier this year.

Bella Hadid went for a ripped, netted tie-up top in an Instagram post earlier this year, while in 2020, Kim Kardashian wore vintage Alexander McQueen to the Oscars – the Oyster dress from the SS03 collection, described by the Metropolitan Museum of Art as ​"a poetic rendering of a disaster at sea".

In the past, fashion has often been drawn to the beauty and threat of the ocean. In 1993, John Galliano drew influence from 19th century shipwrecked marauders who wore velvet pirate coats and sheer slips. Drenched pirates and drowned maidens took to the runway a decade later at Alexander McQueen's aforementioned SS03 show, sporting brown leather corsets and ripped chiffon with wet hair and smudged eyeliner. Then for SS15, the Mulleavy sisters' ethereal Rodarte collection was inspired by tidal pools, incorporating netting, shredded dresses and clotted embroidery that contained a haunting beauty while evoking ocean litter washed up on shore.

Grecian label Di Petsa has been making clothes for sensual sirens and sea goddesses since the brand launched in 2019. Her AW22 collection included super-soaked see-through garments, corsets, draping and cut-outs with all the ghostly aura of shipwrecked women from past eras. Her cast of sea-swept models serve as an ode to water and its associations with myths and femininity. They're not stranded damsels in distress, but rather shipwreck survivors who have created their own mystical land in which to worship water, nature and the moon.

This trend is about embracing a messier, more carefree way of dressing, one that's scrappy, shredded and torn. Rain and sweat doesn't ruin a look, it makes it. It's sexy and revealing, but in a purposefully effortless way. Back in the early ​'00s, red carpet ​"disasters" came from Paris Hilton, Britney Spears and Jennifer Lopez embracing tropical, shipwrecked styles with mismatched asymmetrical ripped skirts, belly shirts, torn sweaters and cut-out tops saluting a hedonistic period of showing skin, slapping on the fake tan and staying out ​'til the early hours.
The purposeful destruction of clothing continues the apocalyptic mood that many designers have channelled in recent collections. The sea wreck motifs feel particularly prescient as soaring temperatures draw the climate crisis into sharper focus, and with global sea levels rising, there's a darker side to collections inspired by the ocean. Models walking on a runway made of water used to evoke a sun-kissed tropical paradise. These days, it's just as likely to conjure visions of apocalyptic flooding. When torrential rain fell during Marine Serre's futuristic, outdoor SS20 show, reporters mused on how the weather drew attention to themes of poisonous flooding and oil spills, and who can blame them?
But as summers get warmer, bikinis as tops and lightweight shredded skirts become practical heatwave pieces. We might associate these outfits with holidays in faraway lands, but as temperatures soar in the UK, shipwreck style is a pretty effortless go-to.

As the meeting point of several zeitgeisty fashion moments – from the never-ending sleaze of the Y2K cycle to devotional water goddesses – shipwreck fashion is unlikely to jump ship any time soon. Whether your look is more seductive siren, weird creature from the deep or a new form of climate change protest, it's time to take the plunge.


More like this