Song for the Mute: menswear with a cause
We meet the design duo behind Sydney-based unisex brand, Song for the Mute, whose latest collection is a love letter to the colourful characters of '90s Paris.

It's 17:30pm in Sydney's Glebe district, where Song for the Mute​'s flagship store is currently soundtracked by the tapping sound of rain. Shop, showroom and studio in one, the room is home to rails of menswear and womenswear from past and present seasons. Tucked behind the till is the brand's studio, a flurry of flyaway threads, scribbled Post-It notes and fabric samples where the 10-strong team work across the brand.
The brand was set up in 2010 by Melvin Tanaya and Lyna Ty, Song's brand director and creative director. The pair met at primary school age 10 when Lyna's family had newly arrived from Paris, and Melvin had just moved to Sydney from Indonesia. Their surnames put them next to each other in the school register, and a friendship quickly took off.

Initially, the duo took a traditional path: Melvin studied Visual Communication at The University of New South Wales, while Lyna won a scholarship to Australia's leading design school, The Whitehouse Institute of Design, before moving to Florence to study Fashion Design at Accademia Italiana di Moda. Fashion, Lyna says, was ​"the easy route".

Her parents were clothing manufacturers for 25 years – her mother a seamstress, father a pattern cutter – and Lyna learned how to use a sewing machine aged five. ​"We lived in a little apartment together with my grandma, brother and sister, my auntie and my cousins," Lyna says. "[My parents] would bring sewing work home and there was always this ​'making clothes' environment around me."
Song for the Mute began when Melvin asked Lyna to help him with a pattern. He wanted to start a graphic T‑shirt brand, but couldn't find the right fit. Soon after, the pair ended up with an eight-piece collection. ​"We didn't have a name for the brand, but we knew what we wanted to stand for," Melvin says. ​"Coming from Asian backgrounds, I think we're constantly trying to find our voice," Lyna says.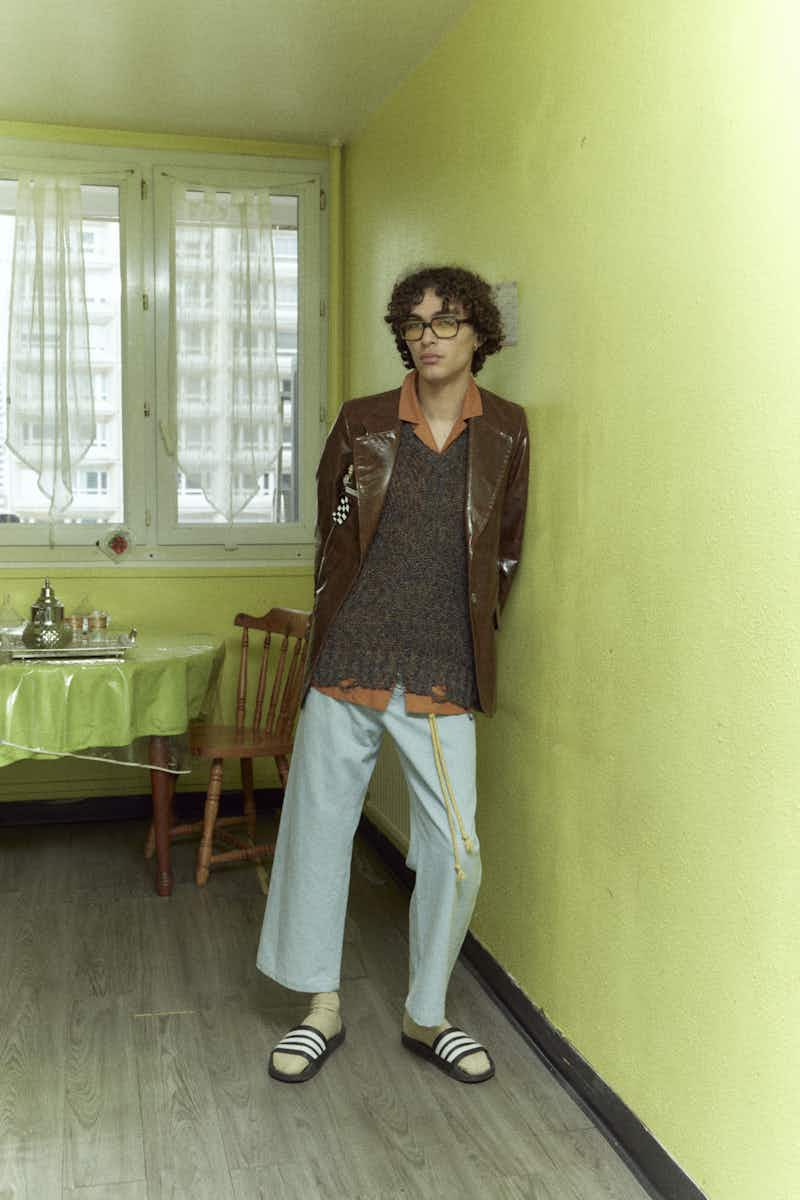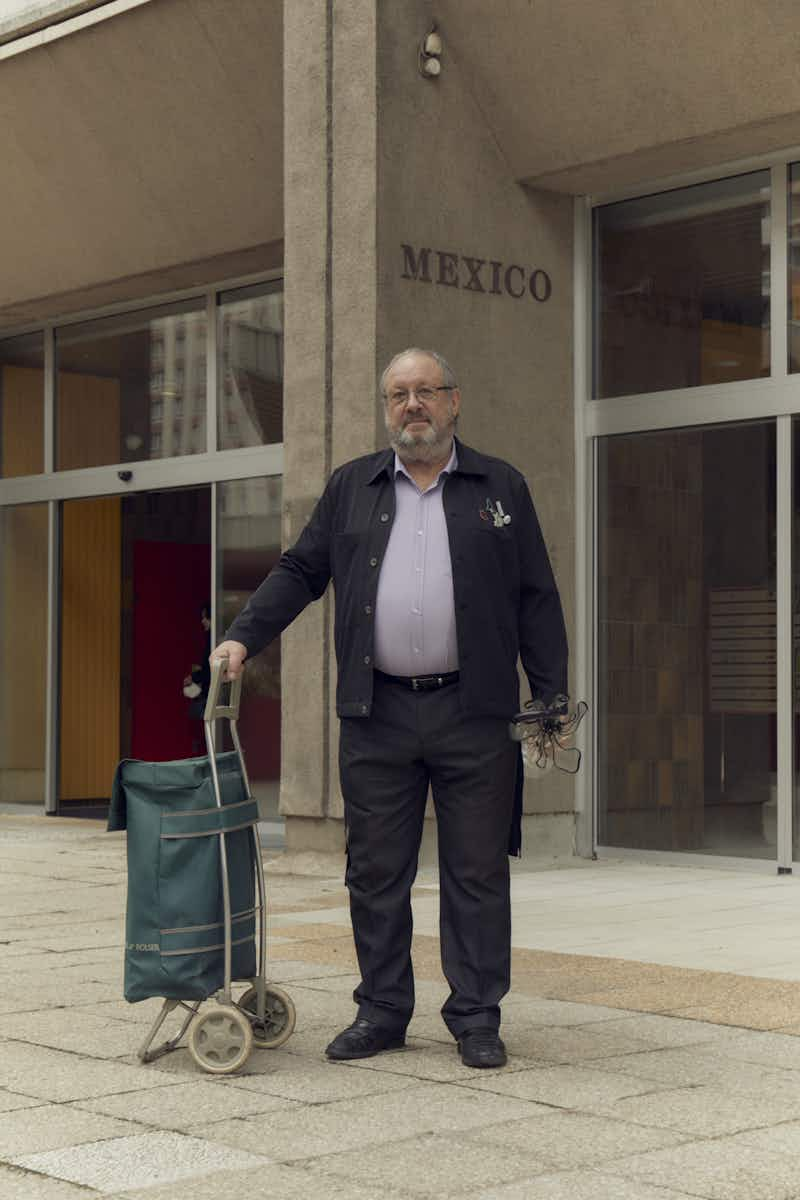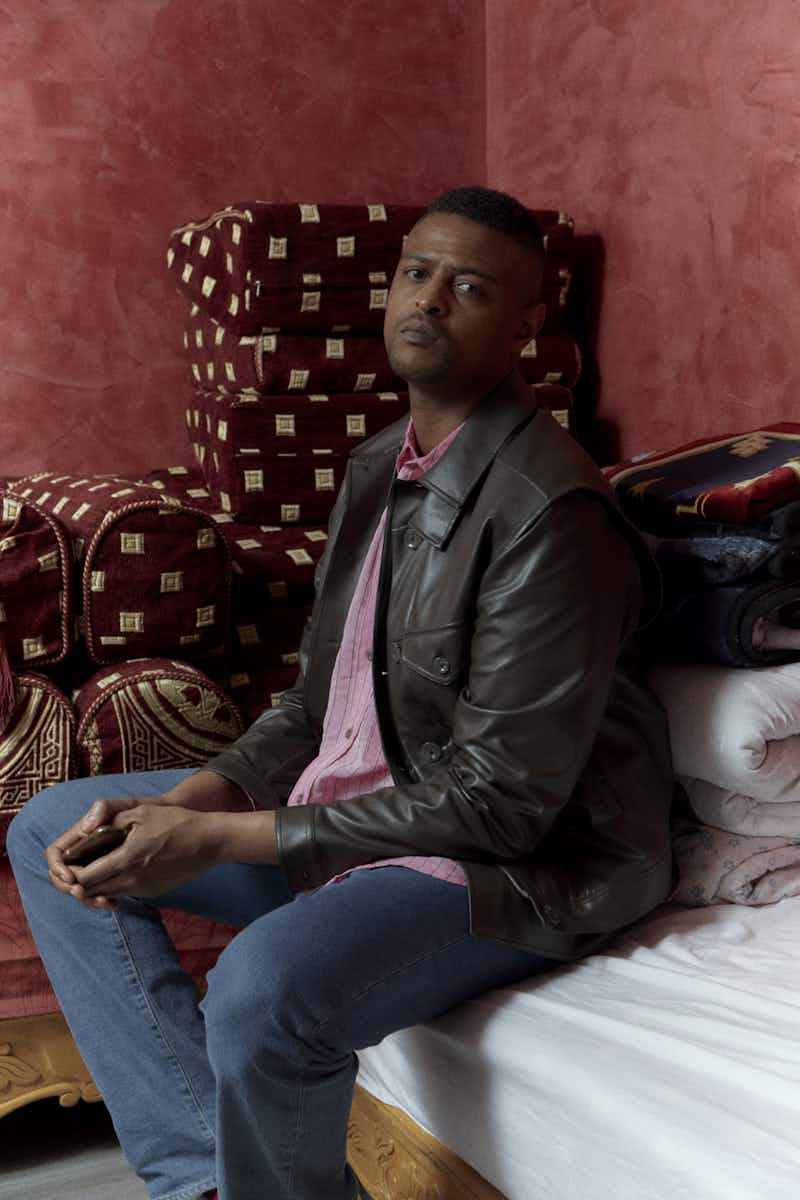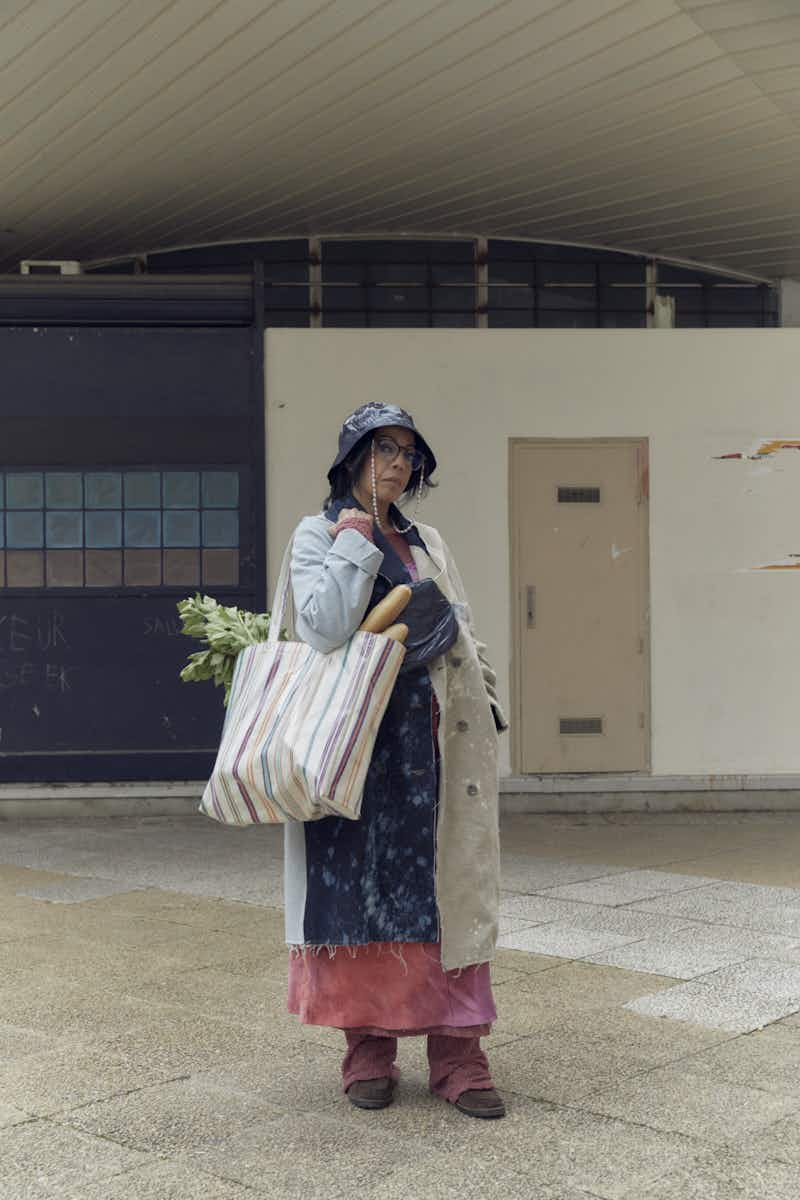 Lyna is Cambodian-Chinese, Melvin is Chinese-Indonesian, and both grappled with the weight of cultural and societal pressures. In China, Song for the Mute fans meet on WeChat to discuss the brand. ​"You know, we have this very big, loyal following out there," Lyna says. ​"Because [for Chinese customers], being able to express themselves is so important. To have a voice is so important."
Binning conventional, seasonal collections, Song for the Mute instead releases ​"chapters" based on a past or present real-life episode from Lyna's life. 20.1 Le Bled depicted Lyna's first journey to Tunisia as she followed her partner Karim Gaaloul and his family to their hometown, Ksar Hellal of the Sahel regions. A year later, 21.1 Naïve embraced youthful innocence with playful doodles and puppets created by Karim, an untrained artist. ​"These chapters that we're choosing are actual stages of time," Lyna says. ​"Something we may have gone through or experienced, or somebody we've met, or somebody that's influenced us in some way."
"Before, it started at a blank page every season," Melvin says. ​"But now, it starts as a blank room. What is the sound? What is the smell? Who are the characters living in it?" Lyna's background in menswear tailoring at Accademia Italiana di Moda is the ley line guiding each collection. Tradition makes way for new; blazers and suit trousers are deconstructed, hems exposed, edges left raw, insides unlined. Fabric is sourced from the same artisanal Italian and Japanese fabric mills used by luxury houses such as Hermès. The core collection is unisex, and Song produces menswear and womenswear with a sense of fluidity. ​"There's no right or wrong, really," Lyna says. ​"It's just what you like for your body shape."
Lyna designs for the men around her – Melvin, Karim, the studio team – and a cast of fictional characters. Song's newly-launched latest collection, 22.1 Avenue D'Ivry, is a part-fictionalised revision of Lyna's early life.

Before moving to Sydney, Lyna lived in Les Olympiades in Paris' 13th arrondissement, an urbanist housing project led by architect Michel Holley in the ​'60s and ​'70s. Inspired by Le Corbusier, Holley's vision was to create a city within a city, a utopian network of tower blocks with each level designated for a specific purpose.

The tallest towers in Les Olympiades were named after Olympic Games host cities – Anvers (Antwerp), Athènes (Athens), Cortina, Helsinki, Londres (London), Mexico, Sapporo, and Tokyo. Lyna's family formed part of the South-East Asian community who lived and worked in the complex's south side in Tokyo Tower.
Communal living was at the heart of Holley's vision. ​"We had this tiny apartment, and I shared a bedroom with five, six other cousins," Lyna says. ​"It was the only time I lived in an apartment block. I wanted to talk about what the environment was like; the criss-cross of different people, strangers that you see everyday that sort of become your neighbour." 22.1 Avenue D'Ivry is a collection of opposites, a chaotic, dizzying mix of fabrics, materials and colours worn by a cast of fictionalised characters based on the people and personalities of ​'90s Les Olympiades.
"We pretended to remember the different people that we crossed paths with in the lift; the auntie who lived next door, or the doctor in his suit and suitcase," Lyna says. ​"The little kid that went to school with a skateboard or the teenagers that would walk down the block. What if these people were all in the same lift? What would that world look like?"
With the help of The New Order magazine's fashion editor-at-large Jordan Schneider and London-based photographer Daniel Gurton, Song for the Mute cast and interviewed residents from Les Olympiades."These are actual people living in the area, and we wanted to document them living there," Lyna says.

The postman, painter, student, curator, retired firefighter, entrepreneur, school assistant for children with disabilities, grocery store clerk and comedian were pictured in their apartments and around Les Olympiades wearing Song for the Mute paired with their own clothes. The brand printed a newspaper and recorded seven short interviews with residents reflecting on their lives in the 13th arrondissement.

"We're still telling our story," Lyna says. ​"What we would like to do is just to connect with people. We just want to belong somewhere and let people know that they're not alone in this world."


More like this