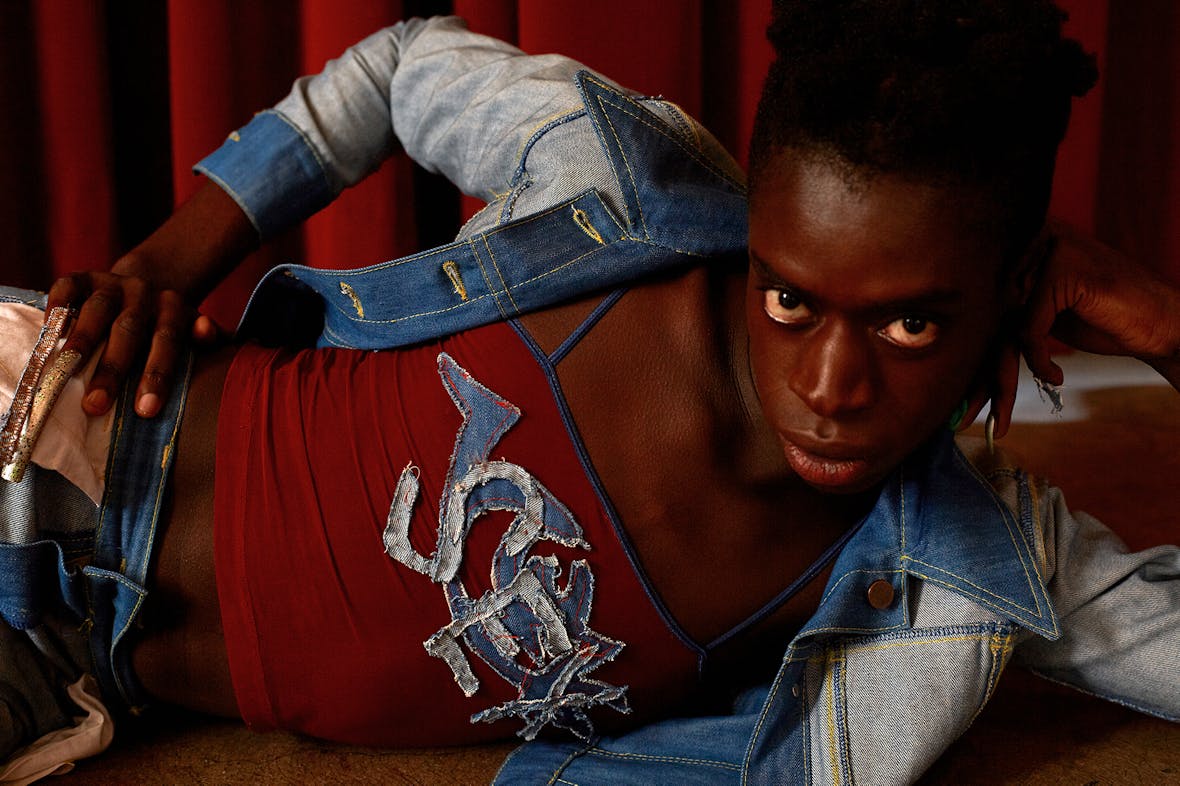 Get­ting ​

'

Hard'eman: speed dat­ing with the loved up den­im designer
Sophie Harde­man is a suck­er for romance. Not the kind that DMs ​"you up?" at 3am, but the type that sends a ​"hope you got home safe" text (with a kiss emo­ji, obvs). The 2019 dat­ing scene might be clogged up with a slew of unso­licit­ed dick pics, cringey chat up lines and less-than-impres­sive hook-ups, but this design­er is still catch­ing feel­ings – and thinks you should, too.
It's Hardeman's love of love that's influ­enced the label's lat­est drop of cloth­ing. Scrib­bling out­side of the het­ero­nor­ma­tive, monog­a­mous lines, the Ams­ter­dam-based designer's AW19 col­lec­tion is an ode to pla­ton­ic, pas­sion­ate, self and every oth­er type of love. Harde­man works her sig­na­ture den­im into date-night appro­pri­ate pieces along­side silky off-cen­tre dress­es, tongue-in-cheek ​"S-E-X" slo­gan vests and cute-as-a-but­ton pin­stripe jeans. In keep­ing with her trade­mark style, there are also sliced and diced decon­struct­ed pieces that would warm even the black­est of hearts.
To launch the col­lec­tion in the UK, Harde­man has teamed up with three­some dat­ing app Feeld and con­cept store 50m for the per­fect ménage à trois. Tonight you can ​"play the Feeld" and date Harde­man-clad mod­els in siz­zling, hot-fire rounds. Whether you're look­ing for a wifey for lifey, a short term play­mate or a book club bud­dy, you should hop, skip and jump to this rau­cous romp. The gen­der­less, inclu­sive ethos that shapes the brand means every­one and any­one is wel­come, so leave any labels at the door and get in on the action.
Ahead of tonight's shenani­gans, we thought it only right to shoot some Qs to the lead­ing lady. Let the woo­ing commence…

What would Hardeman's dat­ing bio say?
Hard 4 Luv!

What are you obsessed with these days?
GIGAN­TIC ZIP­PERS.

Describe your per­fect first-date.
A mosh­pit to Black Flag mak­ing out while crowd­surf­ing.

What would you wear on this date?
Very many acces­sories to hook onto.

What's your biggest fash­ion turn on?
True self expres­sion (pos­si­bly very bor­ing).

What's your biggest fash­ion turn off?
Some­one telling me off on my look, aka say­ing, ​'Are you real­ly gonna wear that?'

Justin Tim­ber­lake and Brit­ney Spears dou­ble den­im look: ditch or date?
Daaaaaate !!!!

Kim Kar­dashi­an and Kanye West's dou­ble den­im look: ditch or date?
I recent­ly found this amaz­ing pic of the Kar­dashi­ans in a celebri­ty cook­book from my mom!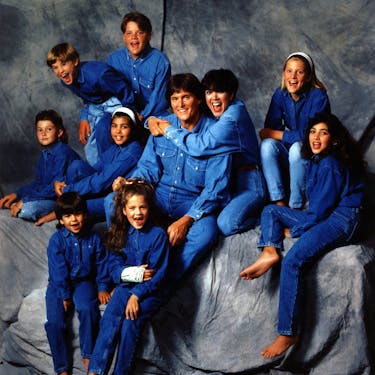 Where do you see you and Harde­man this time next year?
We'll have a small store and in it I'll sell Harde­man-made sauer­kraut, under­wear, den­im acces­sories and toothpaste.
Which design­ers are you hop­ing will slide into your DMs?
Home Depot and Jean Paul Gaultier.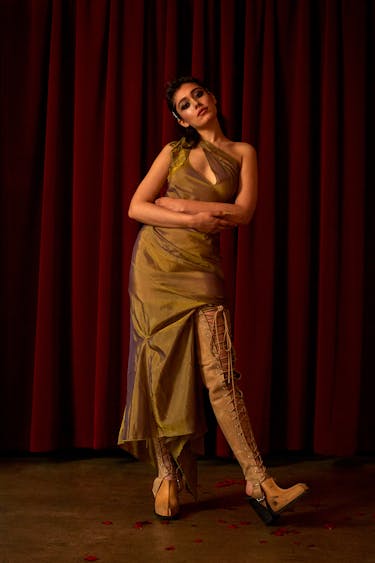 ---