Getting ​

'

Hard'eman: speed dating with the loved up denim designer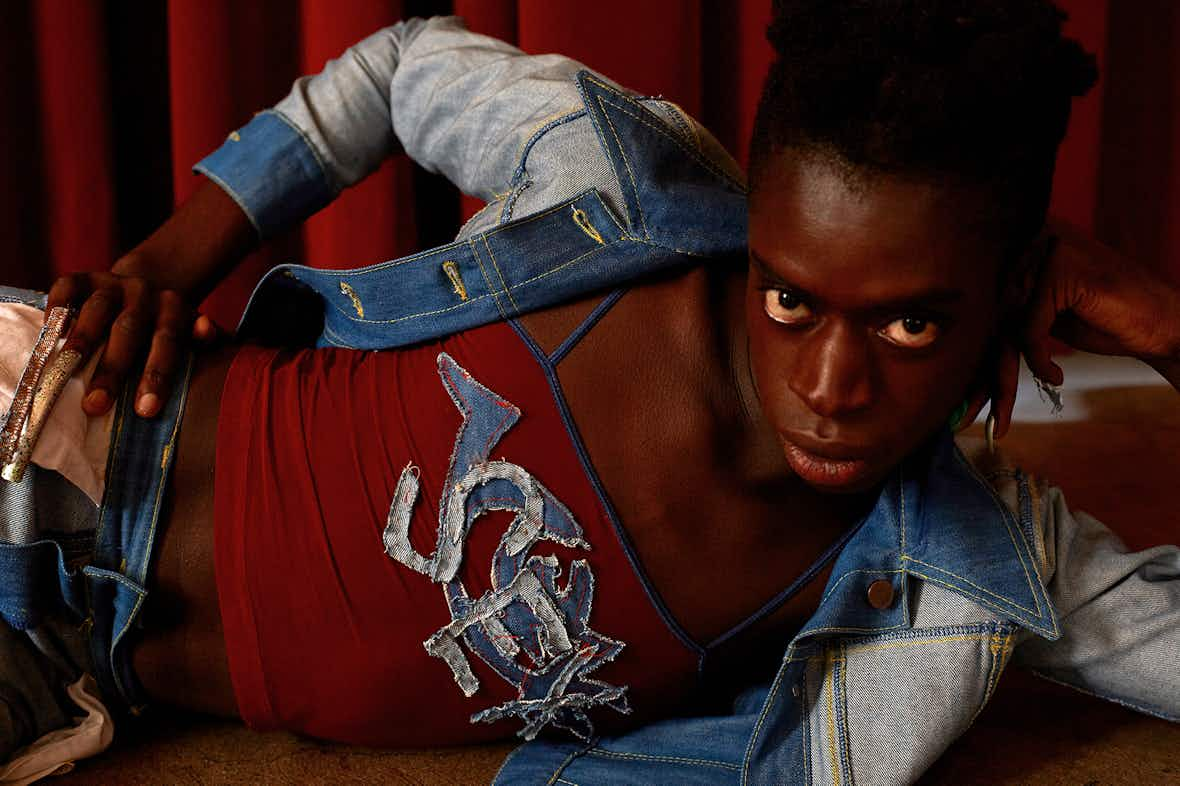 Sophie Hardeman wants you to get some (and look good while you do).
Sophie Hardeman is a sucker for romance. Not the kind that DMs ​"you up?" at 3am, but the type that sends a ​"hope you got home safe" text (with a kiss emoji, obvs). The 2019 dating scene might be clogged up with a slew of unsolicited dick pics, cringey chat up lines and less-than-impressive hook-ups, but this designer is still catching feelings – and thinks you should, too.
It's Hardeman's love of love that's influenced the label's latest drop of clothing. Scribbling outside of the heteronormative, monogamous lines, the Amsterdam-based designer's AW19 collection is an ode to platonic, passionate, self and every other type of love. Hardeman works her signature denim into date-night appropriate pieces alongside silky off-centre dresses, tongue-in-cheek ​"S‑E-X" slogan vests and cute-as-a-button pinstripe jeans. In keeping with her trademark style, there are also sliced and diced deconstructed pieces that would warm even the blackest of hearts.
To launch the collection in the UK, Hardeman has teamed up with threesome dating app Feeld and concept store 50m for the perfect ménage à trois. Tonight you can ​"play the Feeld" and date Hardeman-clad models in sizzling, hot-fire rounds. Whether you're looking for a wifey for lifey, a short term playmate or a book club buddy, you should hop, skip and jump to this raucous romp. The genderless, inclusive ethos that shapes the brand means everyone and anyone is welcome, so leave any labels at the door and get in on the action.
Ahead of tonight's shenanigans, we thought it only right to shoot some Qs to the leading lady. Let the wooing commence…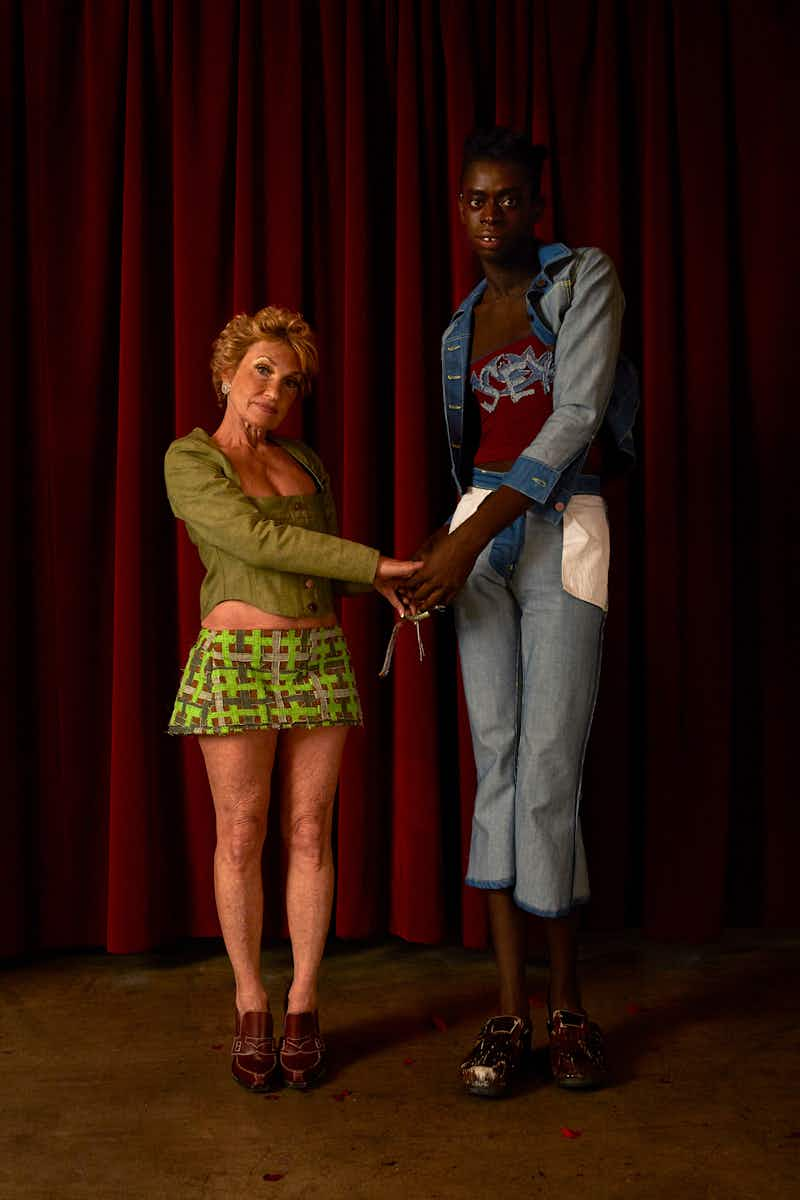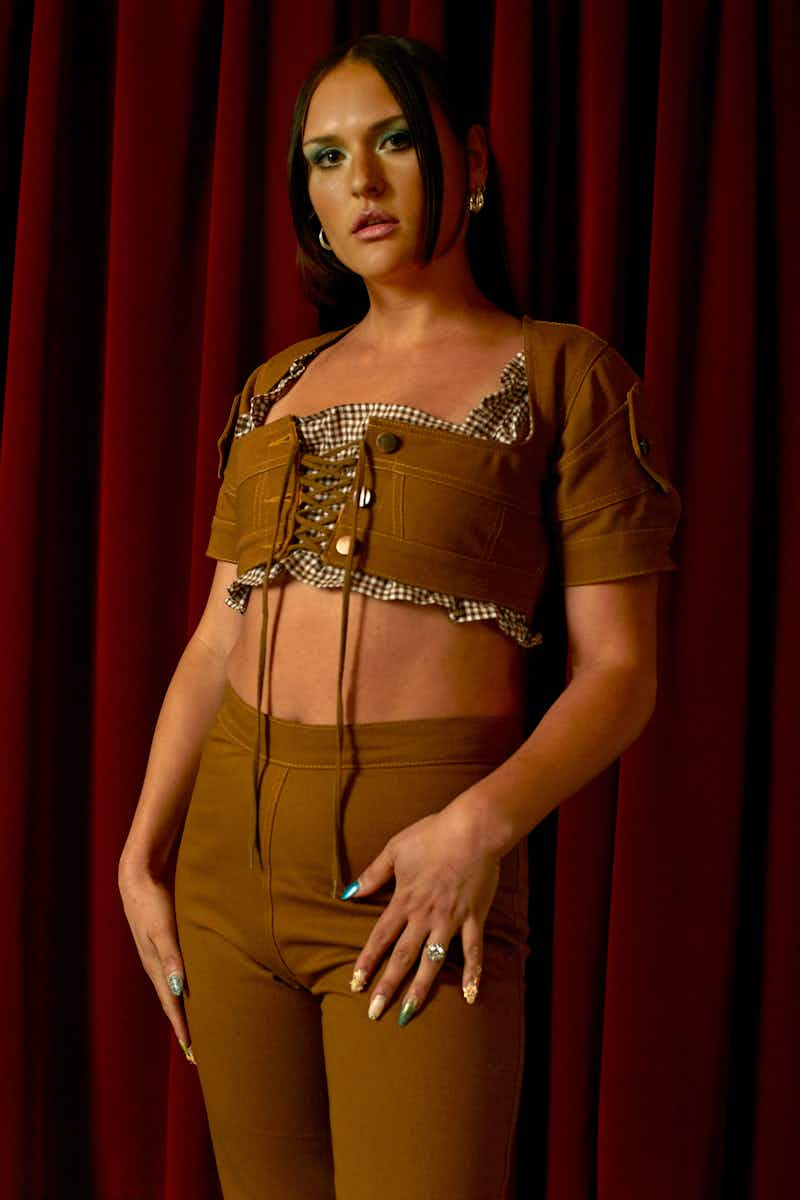 What would Hardeman's dating bio say?
Hard 4 Luv!

What are you obsessed with these days?
GIGANTIC ZIPPERS.

Describe your perfect first-date.
A moshpit to Black Flag making out while crowdsurfing.

What would you wear on this date?
Very many accessories to hook onto.

What's your biggest fashion turn on?
True self expression (possibly very boring).

What's your biggest fashion turn off?
Someone telling me off on my look, aka saying, ​'Are you really gonna wear that?'

Justin Timberlake and Britney Spears double denim look: ditch or date?
Daaaaaate !!!!

Kim Kardashian and Kanye West's double denim look: ditch or date?
I recently found this amazing pic of the Kardashians in a celebrity cookbook from my mom!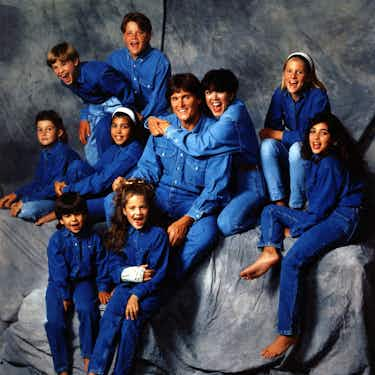 Where do you see you and Hardeman this time next year?
We'll have a small store and in it I'll sell Hardeman-made sauerkraut, underwear, denim accessories and toothpaste.
Which designers are you hoping will slide into your DMs?
Home Depot and Jean Paul Gaultier.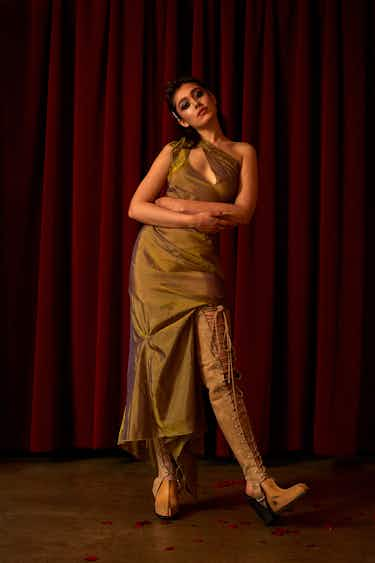 More like this