No-dels: could this be spring's most unexpected trend?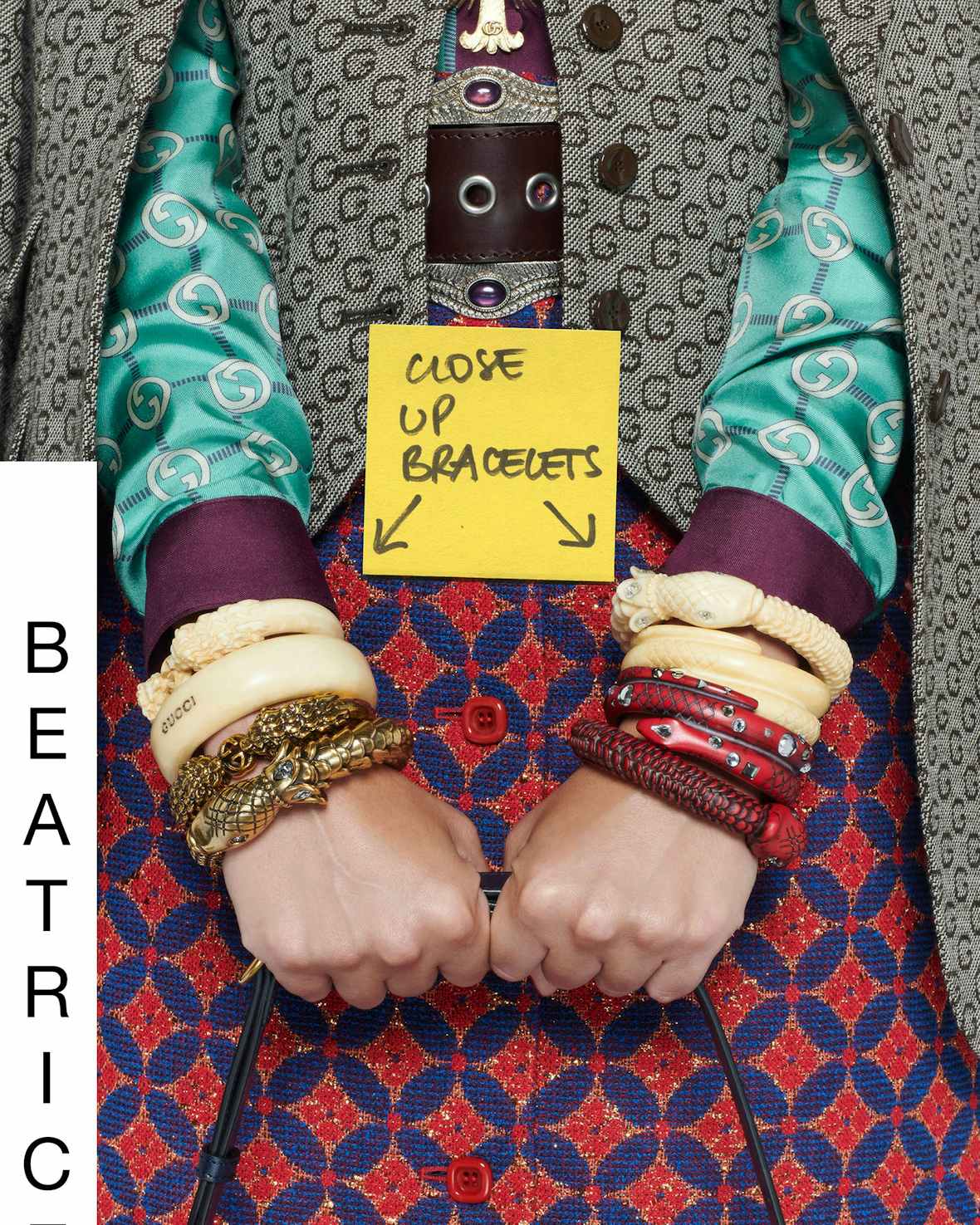 In response to the pandemic, a number of fashion houses opted not to use models this season. Instead they found their replacements in their own backyard. These are the designers and non-models who've been showcasing their own clothes.

Olivia Kodé is a childrenswear designer at Gucci, and Min Yu Park designs men's ready-to-wear for the Italian label but this season they, along with various other colleagues, did double duty, serving also as models for Gucci's Resort 2021 lookbook. And while Massimo Giacchetta's official title may be director of men's accessories at Burberry and Judy Collinson is the brand's chief merchandising officer, there they were, posed on their front stoops in London, photographed wearing next season's checked jumpers and khaki trenches.
This season, in the face of unprecedented challenges, some designers vetoed using ​"real" models and, instead, cherry picked mannequins from amongst their own ranks, enlisting ​"real" people from their design teams. The message came through loud and clear: models are done! Designers are the new models!

You don't need me to tell you that the entire fashion industry – its familiar rhythms and quirks, its strange and ceremonial traditions – has been completely upended by the coronavirus. And using members of their own design teams was a clever way for creative directors to skirt the logistical conundrums of hiring and photographing models whilst in the midst of a global pandemic. However, intentionally or not, it was one of the highlights of the season.
The designers wearing their own work had a sweet show-and-tell quality to it, and provided a welcome look behind-the-scenes at the unknown faces who dream up these objects of desire. It was a wonderful break from the marketing machine that runs the fashion business today and also a playful and profound inquiry: who's worthy of being seen as fashionable? By cutting out the model middlemen, we got a direct, intimate line drawn directly from the design teams to their creative output. A reminder that clothing isn't for the chosen few, but for all of us.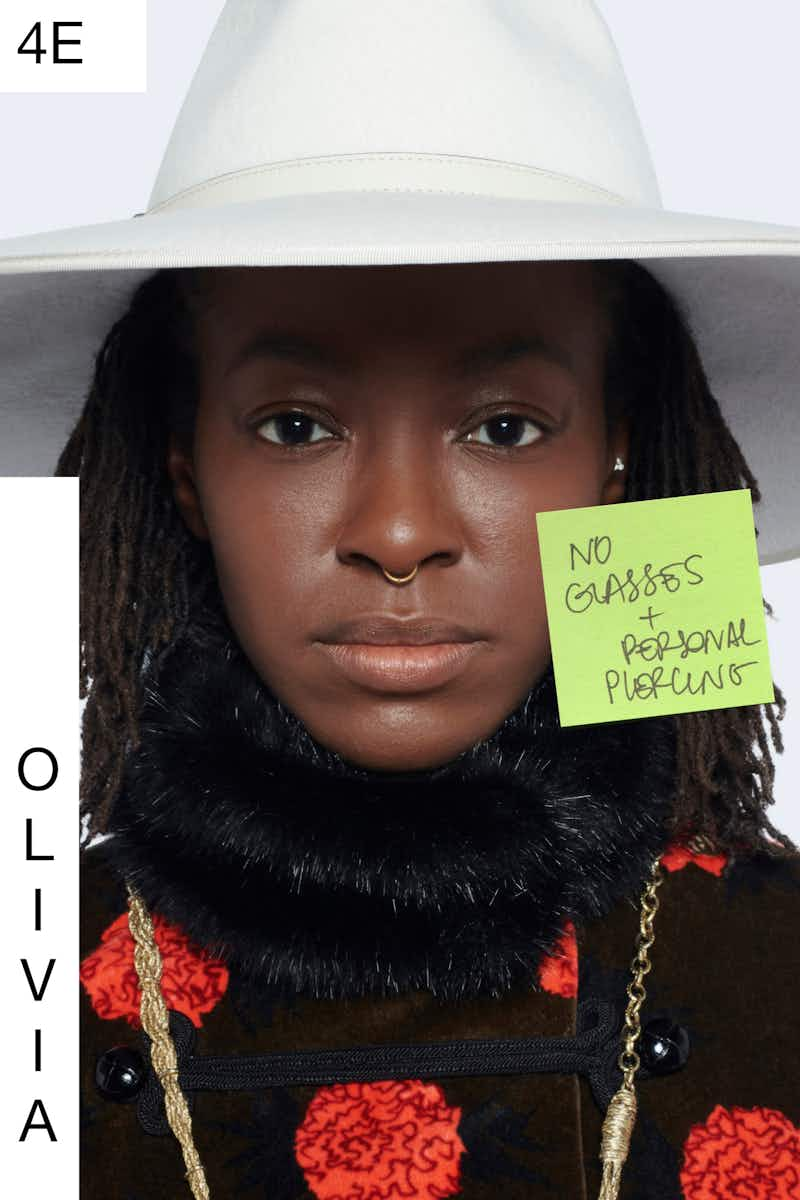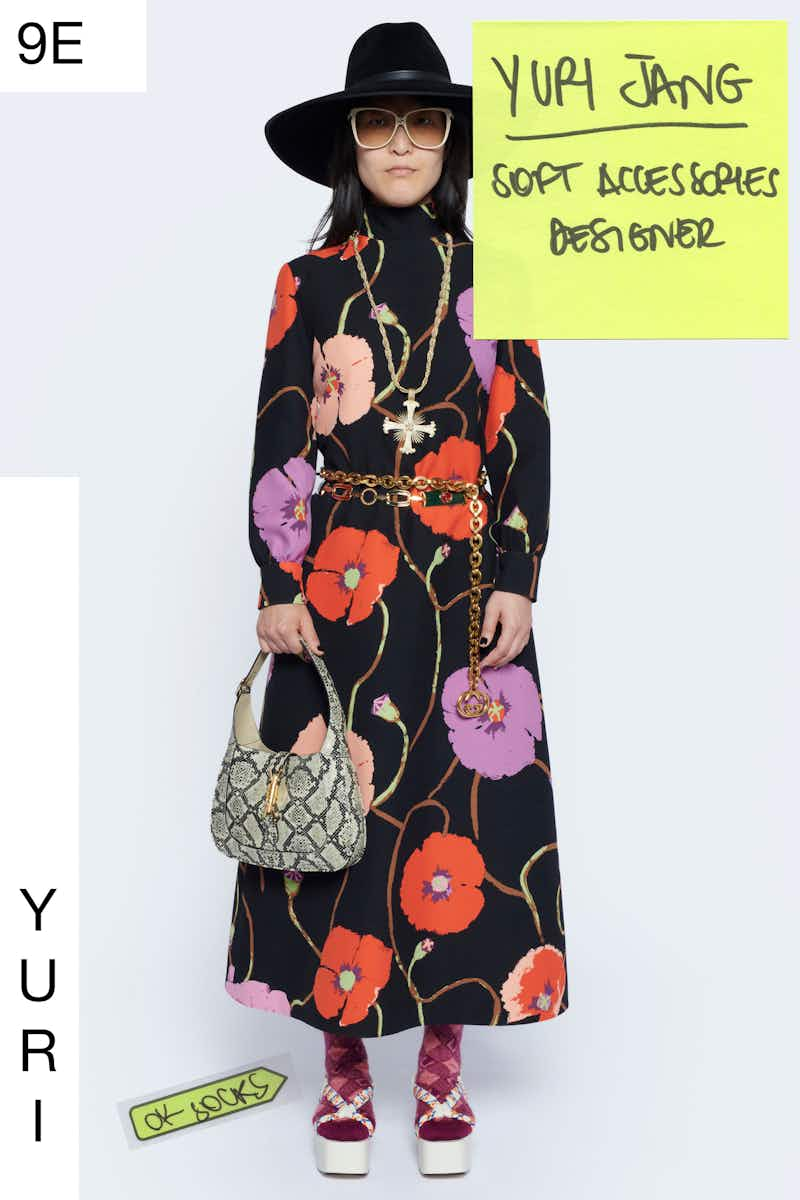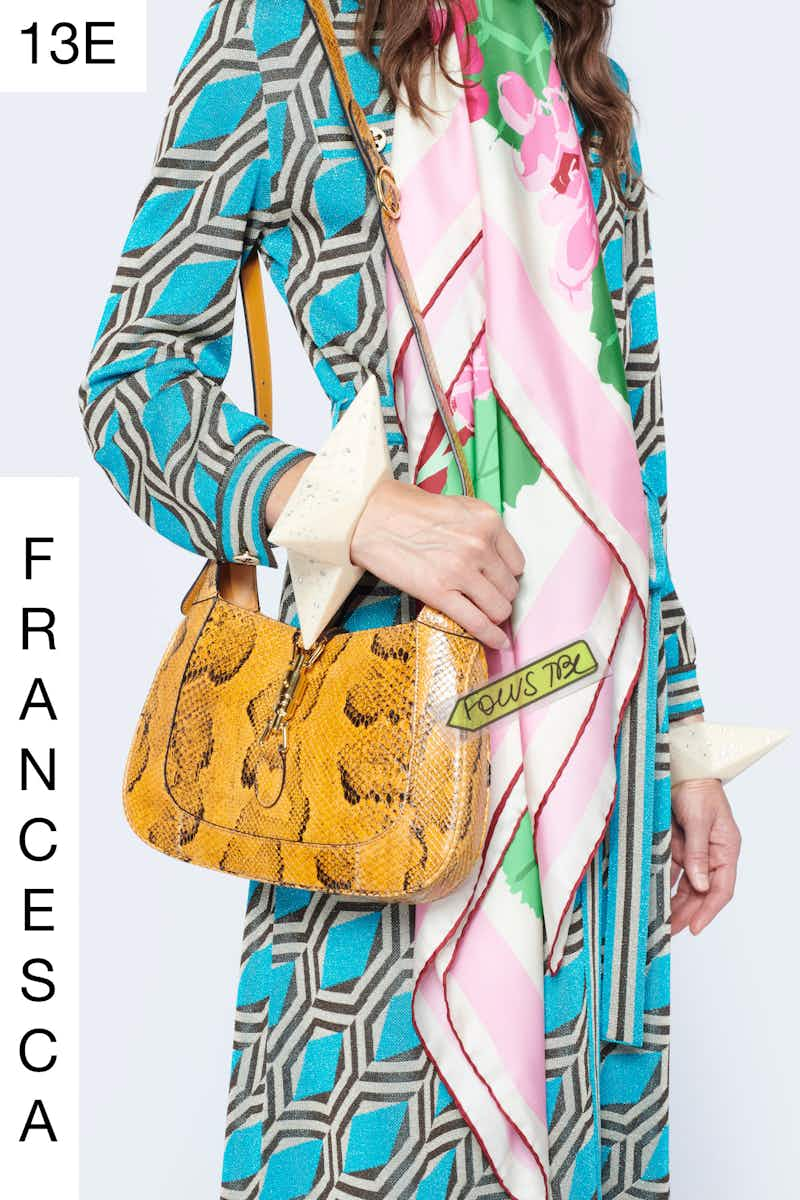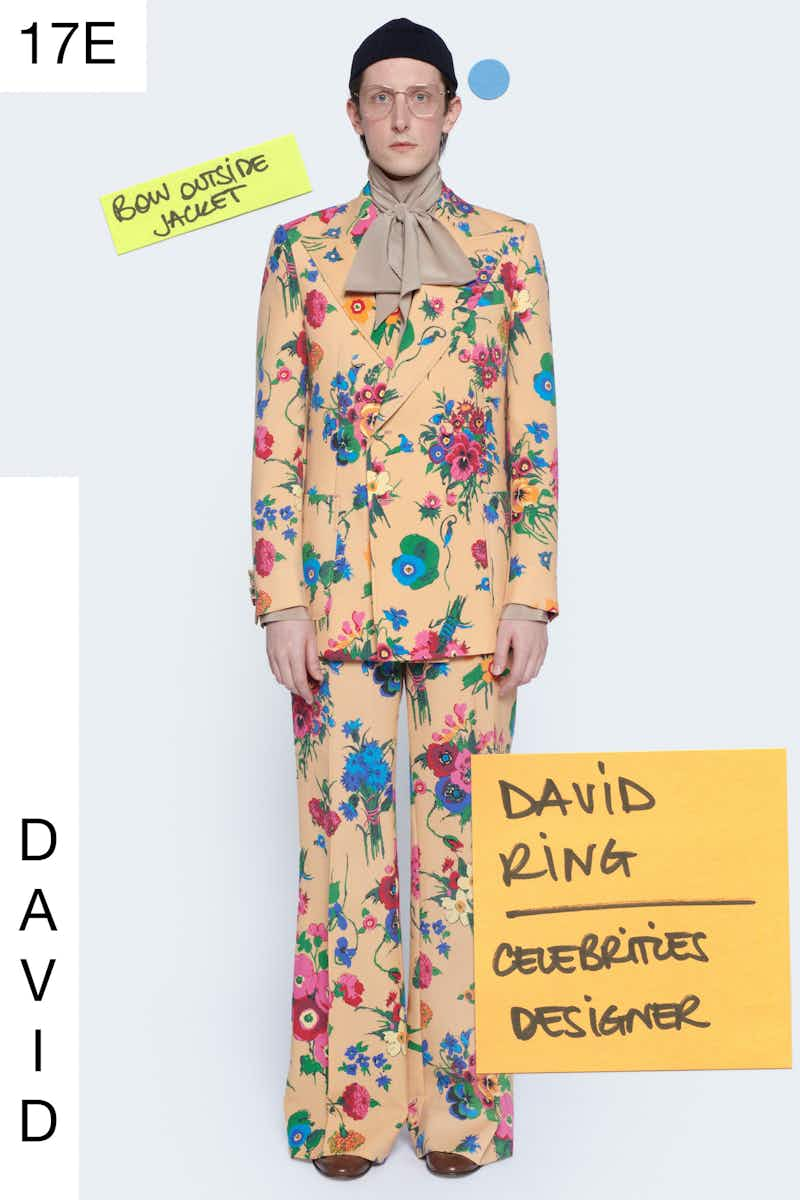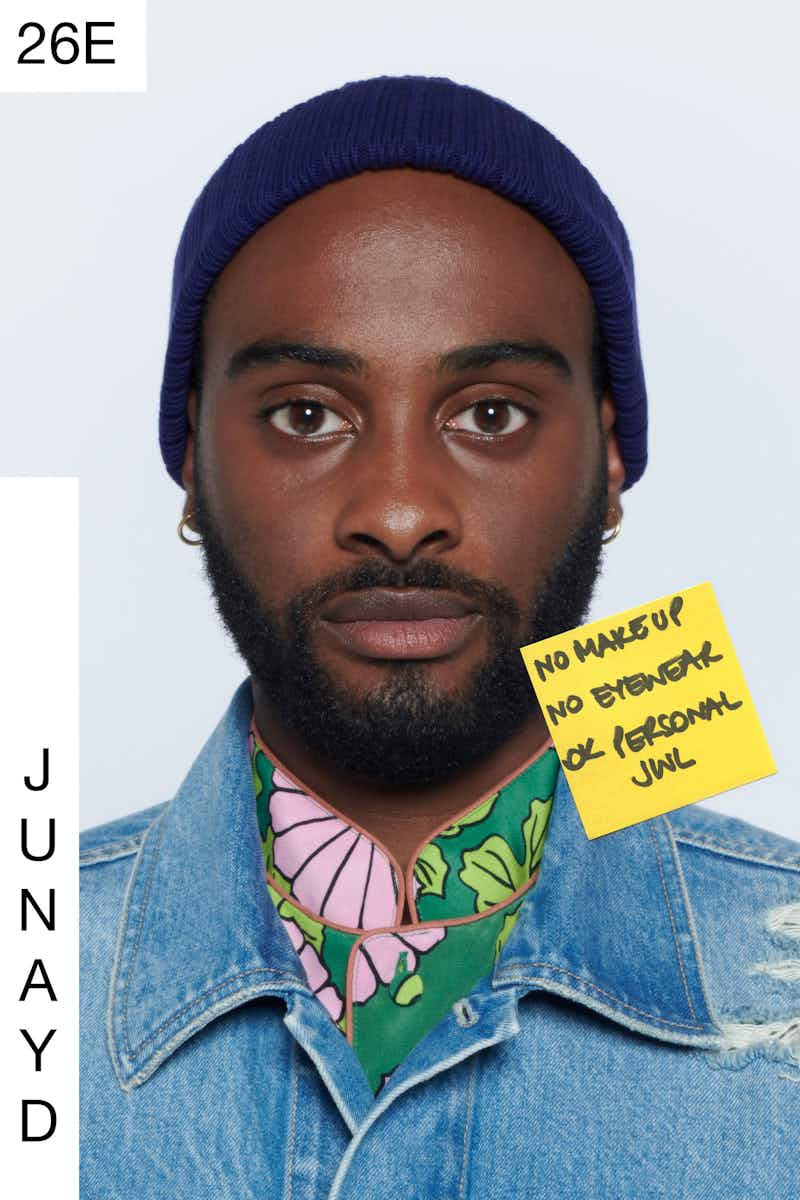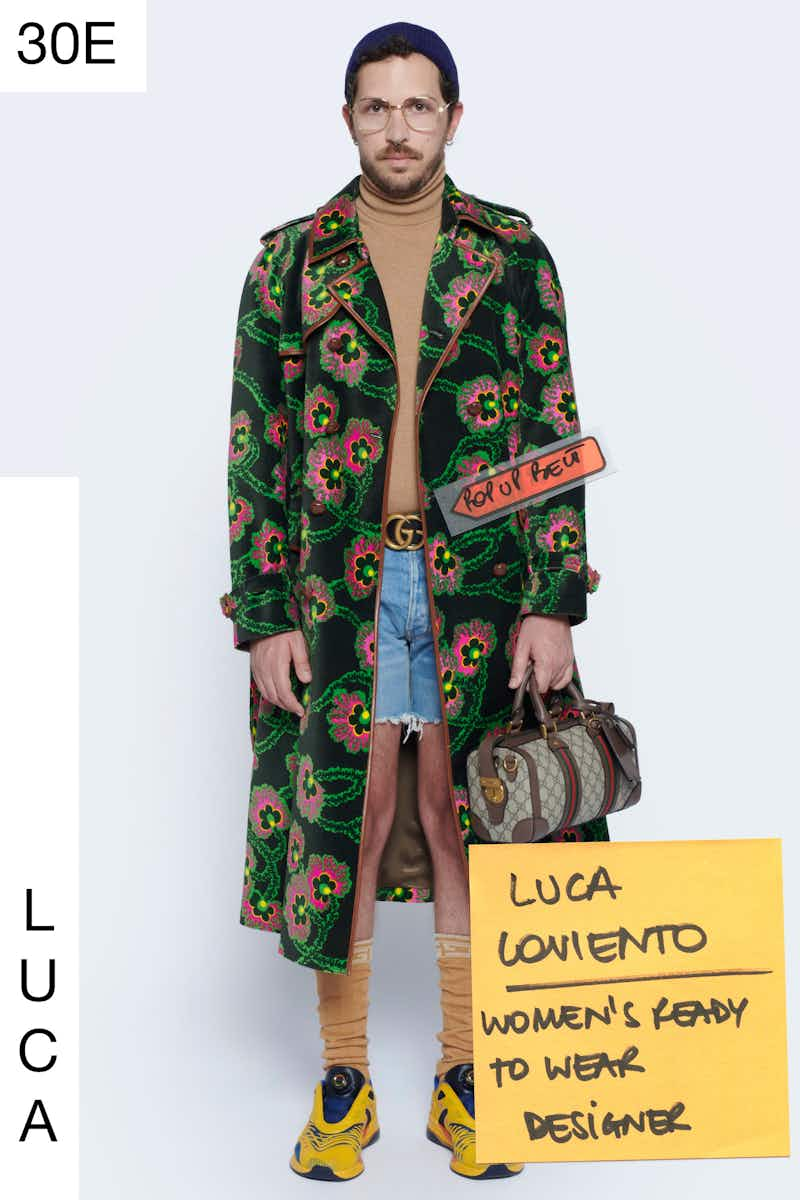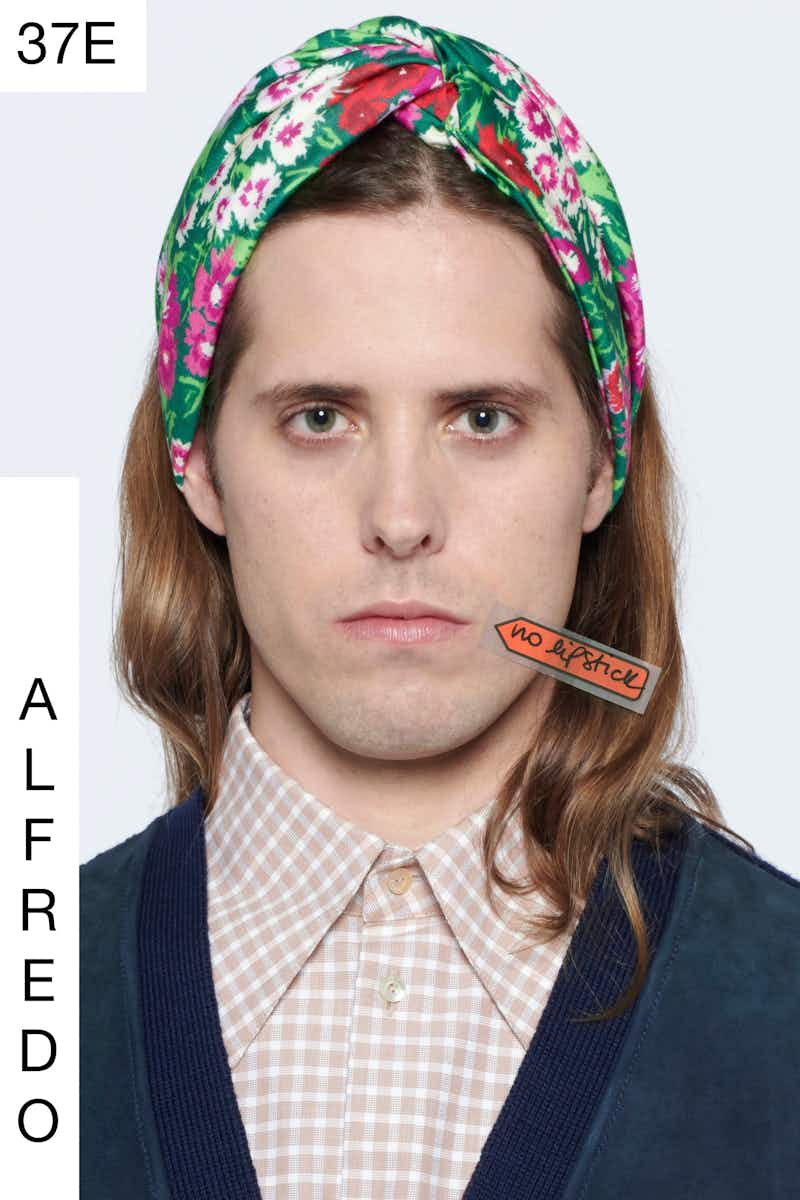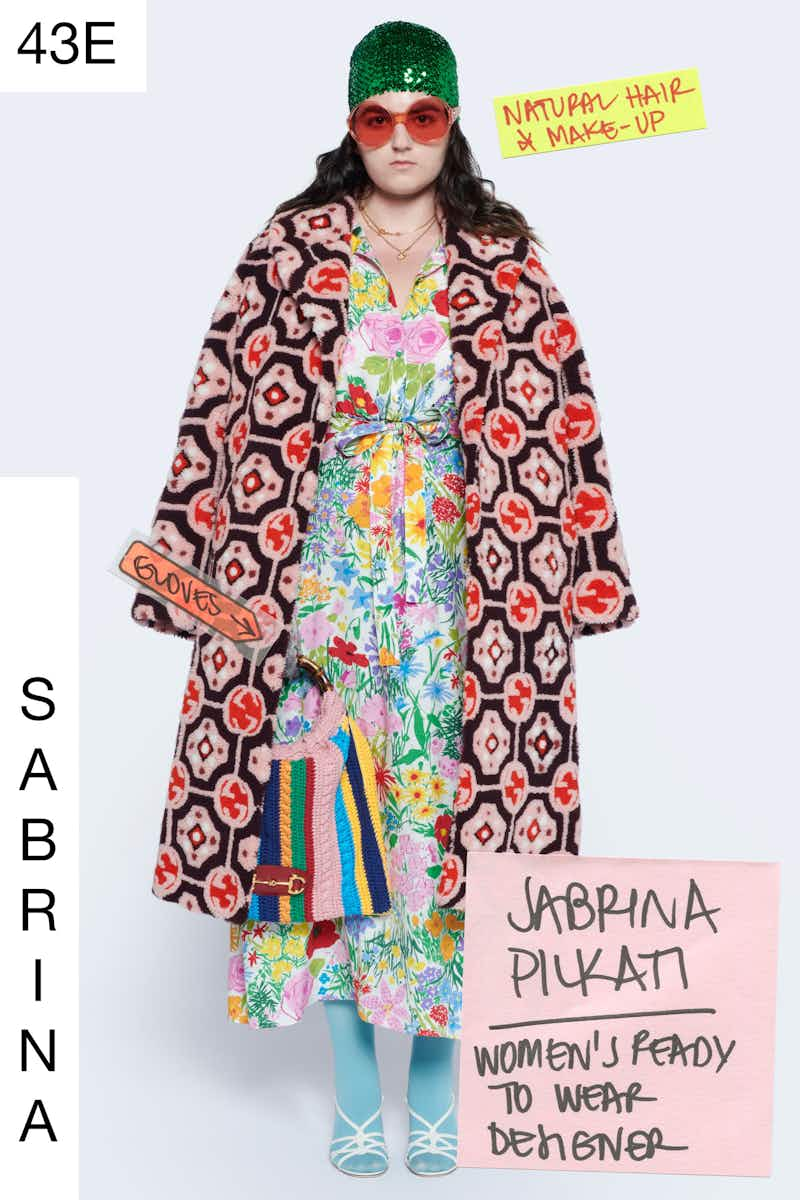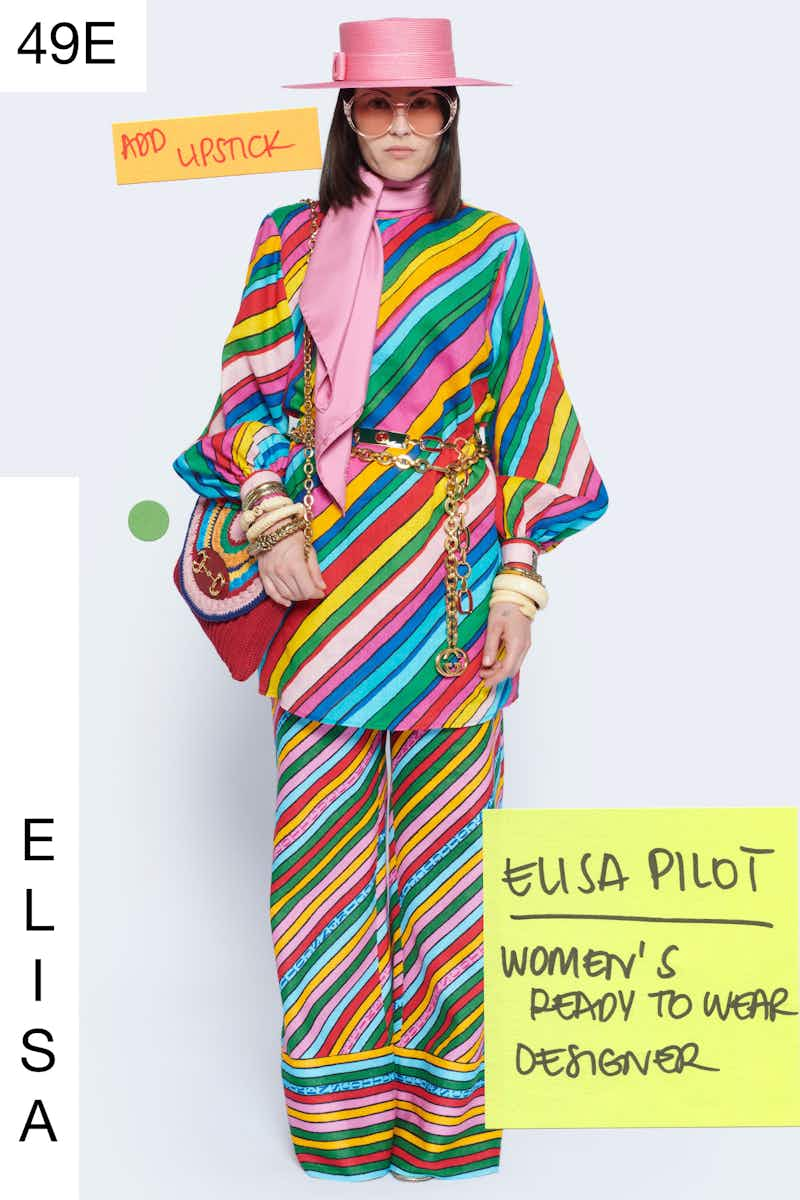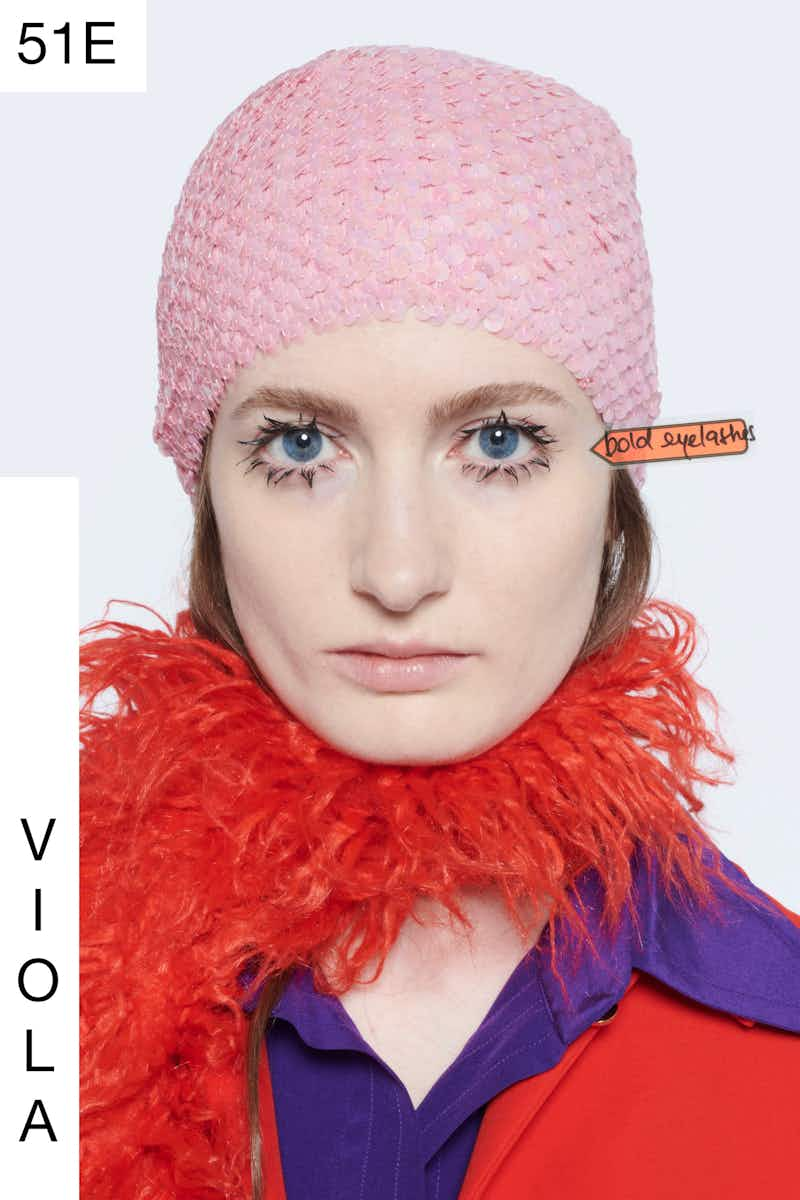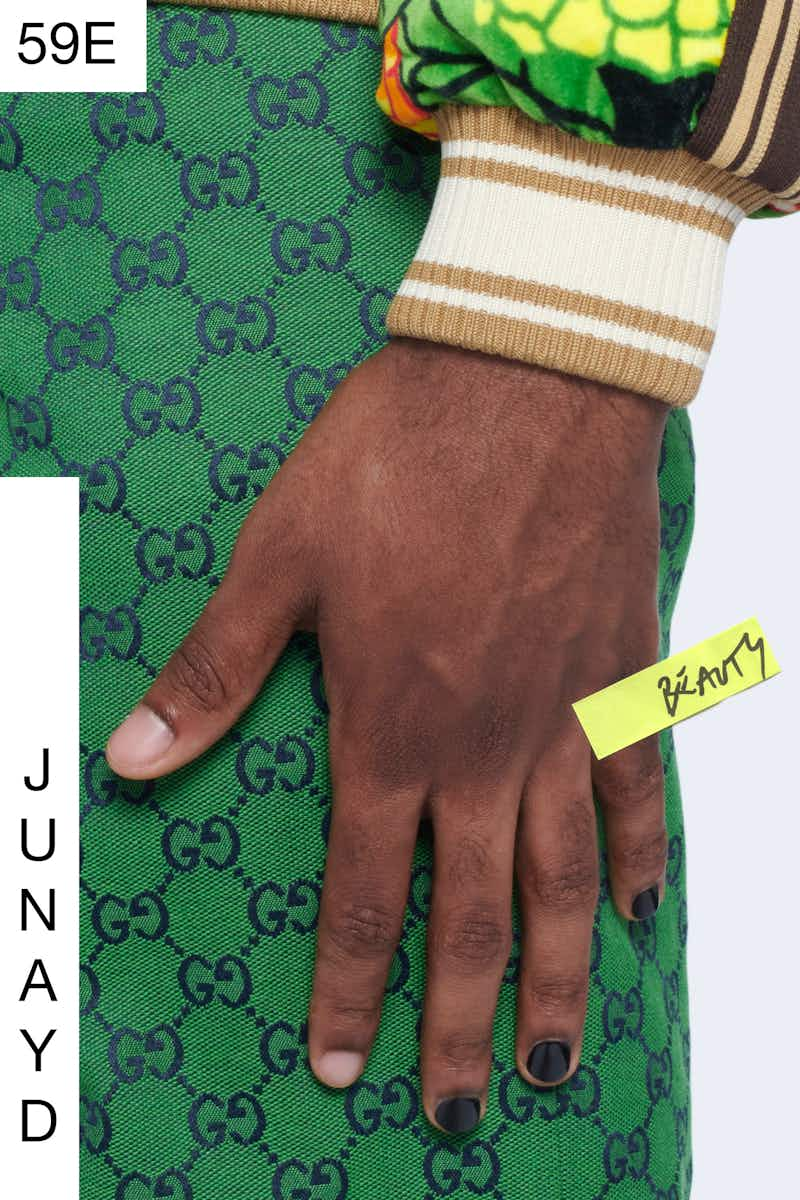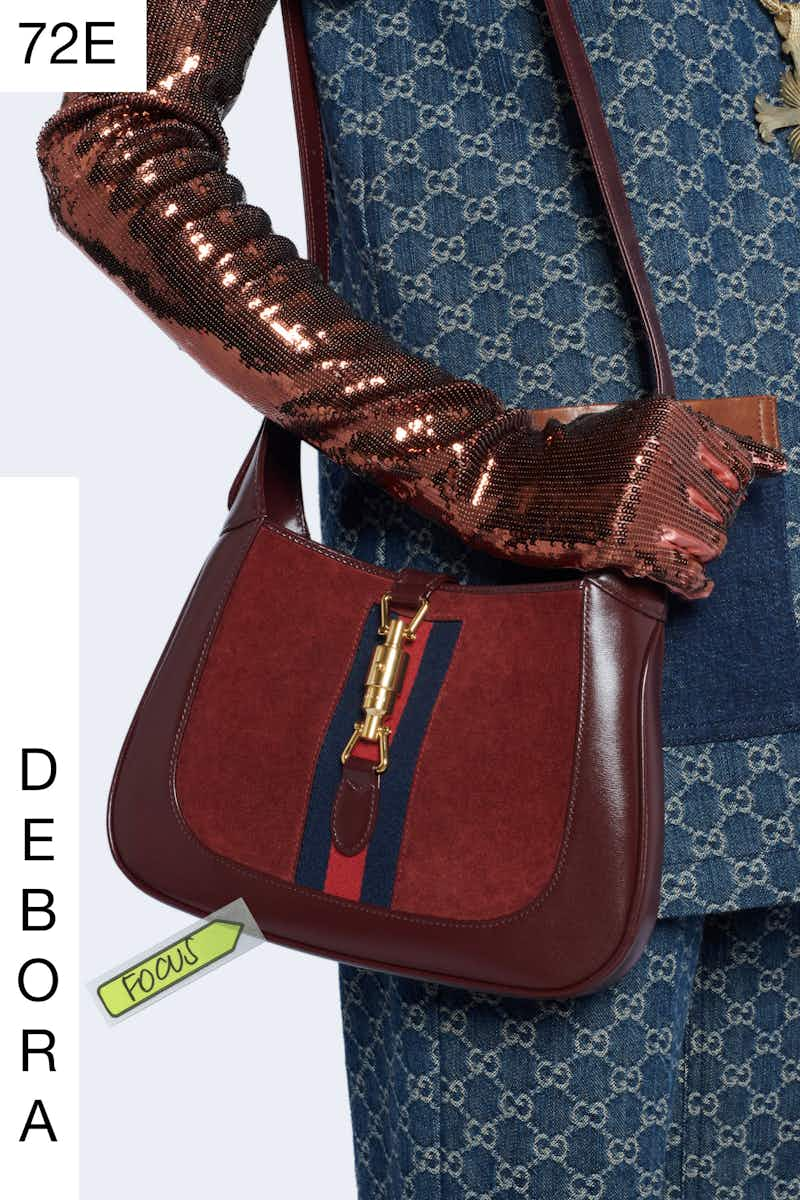 "The clothes will be worn by those who created them," Gucci creative director Alessandro Michele announced in a flowery statement on the collection, which he titled Epilogue and features the sort of grab bag of unhinged eccentricity and wacky post-modern romance for which he's become known. ​"The designers with whom, every day, I share the daze of creation, will become the performers of a new story. They will seize the poetry they contributed to mould. They will stage what we passionately imagined. It's a process of role reversal, once more." (The ​"daze of creation" – what a fabulous phrase!)
Burberry creative director Riccardo Tisci echoed the sentiment on Instagram. ​"For the look book, I called upon the incredible talent at Burberry to open their doors and be a part of this journey," he said. ​"Each interpreting the looks in their own unique way outside in the landscapes of London and beyond."
Gucci and Burberry are not alone. In Los Angeles, Greg Chait and his team modelled their Resort collection for his label The Elder Statesman (including himself and his daughter and an older senior knitter named Benjamin, among others); Gabriela Hearst enlisted the help of her sister and, together, they starred in her label's lookbook, bare-faced and regal. John Galliano, at Maison Margiela, quarantined with his team and the in-house fit models to maintain safety precautions, and the models – whom he also considers his muses – became part of the creative process, part of the house's founding principle of communal creation.

Almost as much as the clothing itself, the models who designers chose to wear them can express cultural shifts in ideas of beauty, luxury, and aspiration. Just look to the powerful supers of the excess-driven ​'80s or the druggy waifs of the burnout ​'90s. More recently we've seen the rise of the model-as-influencer, a natural extension of social media.
Currently, a new generation is demanding that models reflect the diversity – in race, in body type, in gender identity – they see around them. This idea of the quotidian model may be the first inkling of what we will crave in a post-Covid world. Perhaps all this time spent indoors and behind screens will make us desire, not the icy visions of flawless cyborg models, but the warm, imperfect presence of real people.
"If fashion shows are a way for a designer to think out loud, collaborations with a photographer can help spin those disparate ideas into a story," the former New York Times fashion critic Cathy Horyn once said. She was talking about advertising, but today, with social media creating a surfeit of imagery, the same can be said of any way a brand expresses itself visually.
So what does it say that these brands have leveraged the faces of the actual makers?
It savvily imparts a feeling of intimacy into the designs, the notion that you're seeing a glimpse of the alchemical creative process in action, that you're somehow privy to the brand's behind-the-curtain magic.
Gucci and Burberry play that up by giving the images an ​"unfinished" quality: Gucci left behind sticky notes and scribbled memos on the images while in the Burberry shots, some team members are standing on apple boxes; The Elder Statesmen pictures were captured in front of creased seamless.
There's also a happy bit of role play in this set-up. Usually, the relationship between designer and model is transactional, flowing in one direction. Designers are the artist, the clothing the art, and the model merely a frame. But the relationship between two creators suggests something more complicated – a back and forth, a dialogue. In these examples the design team members are both the artist and the frame, wearing the artworks they helped create. As Michele put it, ​"a process of role reversal". That imbues these images with a thornier message of ownership and creative process.
It should be said that using non-models (no-dels?) or muses is nothing new – Yves Saint Laurent, Margiela, Marc Jacobs, Eckhaus Latta and many others have used their friends or associates in runway shows. And these particular non-models happen to stay mostly within the accepted Western ideas of beauty. But this choice also dovetails with a general distaste of celebrity, an Us vs. Them feeling that has been highlighted by the pandemic (and tone-deaf acts like Gal Gadot's ​"Imagine" debacle to help unite us). Perhaps normies can help us, mere mortals, to connect more emotionally to the clothes.
Moreover, the designer-as-model flip-flop feels particularly in line with our era, where the Internet has created a meta-culture of self-reference and in-jokes – think of the recent Vetements show that used impersonators of Kate Moss and Angeline Jolie, or Demna Gvasalia's sly designs for Balenciaga.
Whether it be Cindy Sherman or Victoria Beckham for Marc Jacobs or Joan Didion for Phoebe Philo's Céline, models say something about the designer's vision of their ideal customer, and who the customer can hope to be by decorating themselves with said brand's clothes. Because never forget that, model or otherwise, you're not just being sold a shirt, a dress, or a pair of shoes, but an opportunity to become someone else. And as we all sit at home, staring at our screens through the long, wasted days of the summer that never was, these images remind us of the transformative power of fashion. The time will come and we will all dress up again.

More like this