Stella McCartney taps the electric spirit of designer Ed Curtis

The whimsical designs of the artist-slash-designer merge with McCartney's London spirit in a capsule collection celebrating youth, counter-culture and club kids.
It's not been long since Stella McCartney pledged allegiance to the psychedelic revolution. For her latest SS22 collection, the designer championed the mega-uses of humble fungi, featuring bags made out of mycelium ​"leather", shroom prints and zero-deforestation viscose. So it's no wonder McCartney has turned to the brilliantly bonkers designs of South London-based Ed Curtis for her latest capsule collection, ​"Stella Shared 3".
Curtis has long established himself as a punchy artist cum bonafide fashion designer. His work often pays tribute to the heady Club Kid nights he so often frequents, featuring hyper-coloured prints in acid greens, yellows and pinks, and joyous, kaleidoscopic mash-ups that you'd be hard-pressed to feel bogged down in.
For inspiration, McCartney – who has long been associated with sustainability, collaboration and low-waste living, even before it was cool – looked to the ​"McCartney A‑Z Manifesto" that she established in lockdown, as well as her SS21 collection, when she had a ​"moment to pause that allowed our community to reflect and return to the world more mindful." The manifesto, then, acts as a guiding alphabet, with each letter sparking conversations about our values through the eyes of global artists, such as Jeff Koons, Sam Taylor-Johnson and Olafur Eliasson.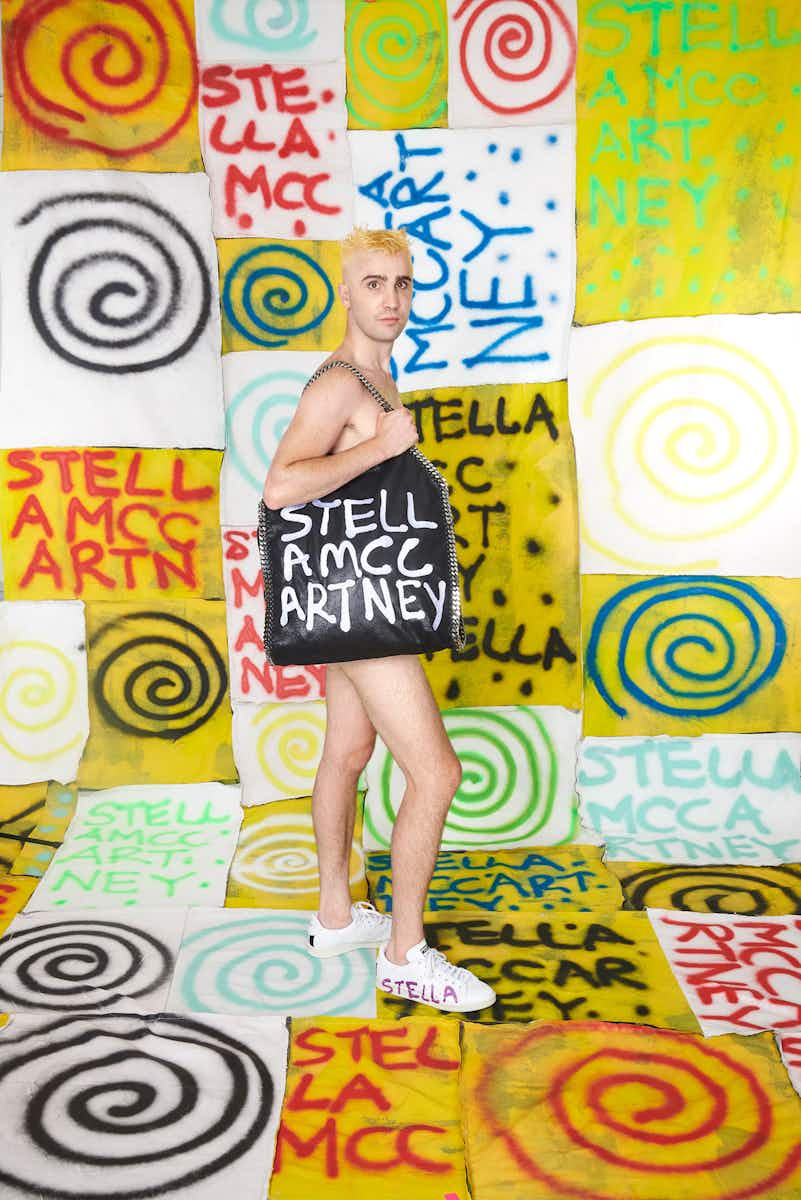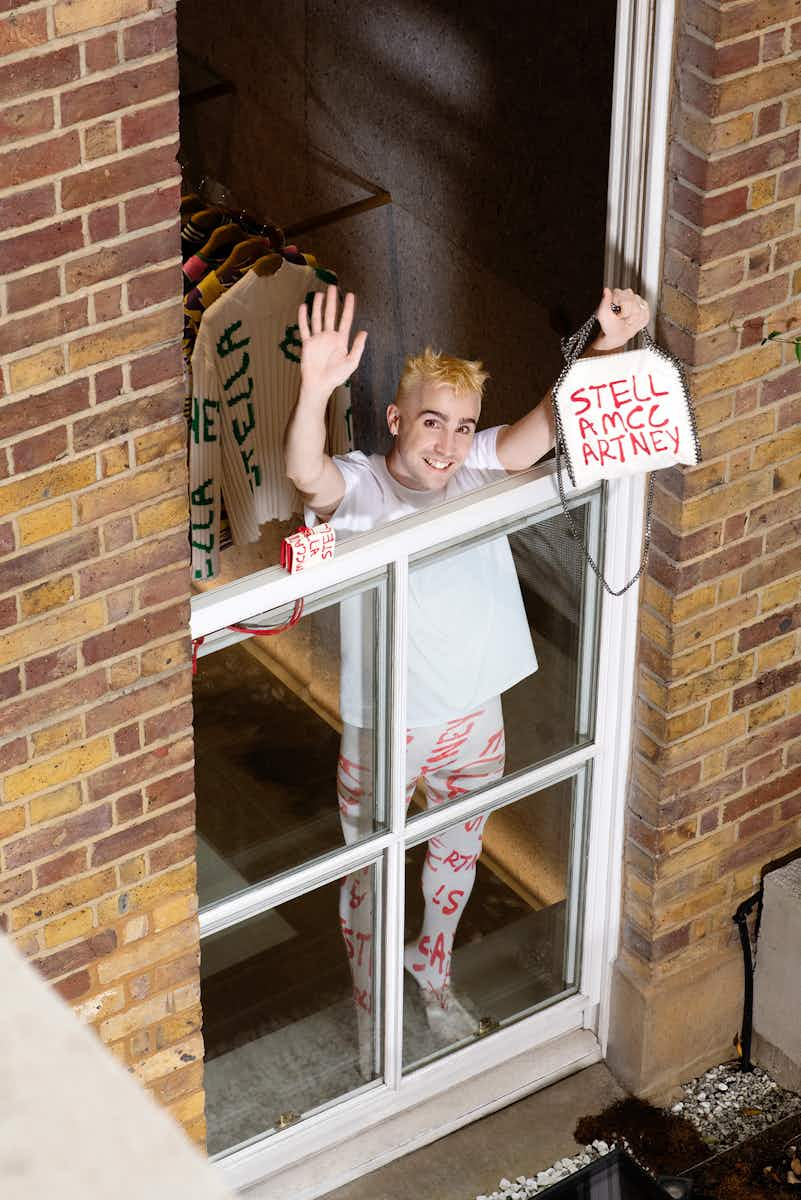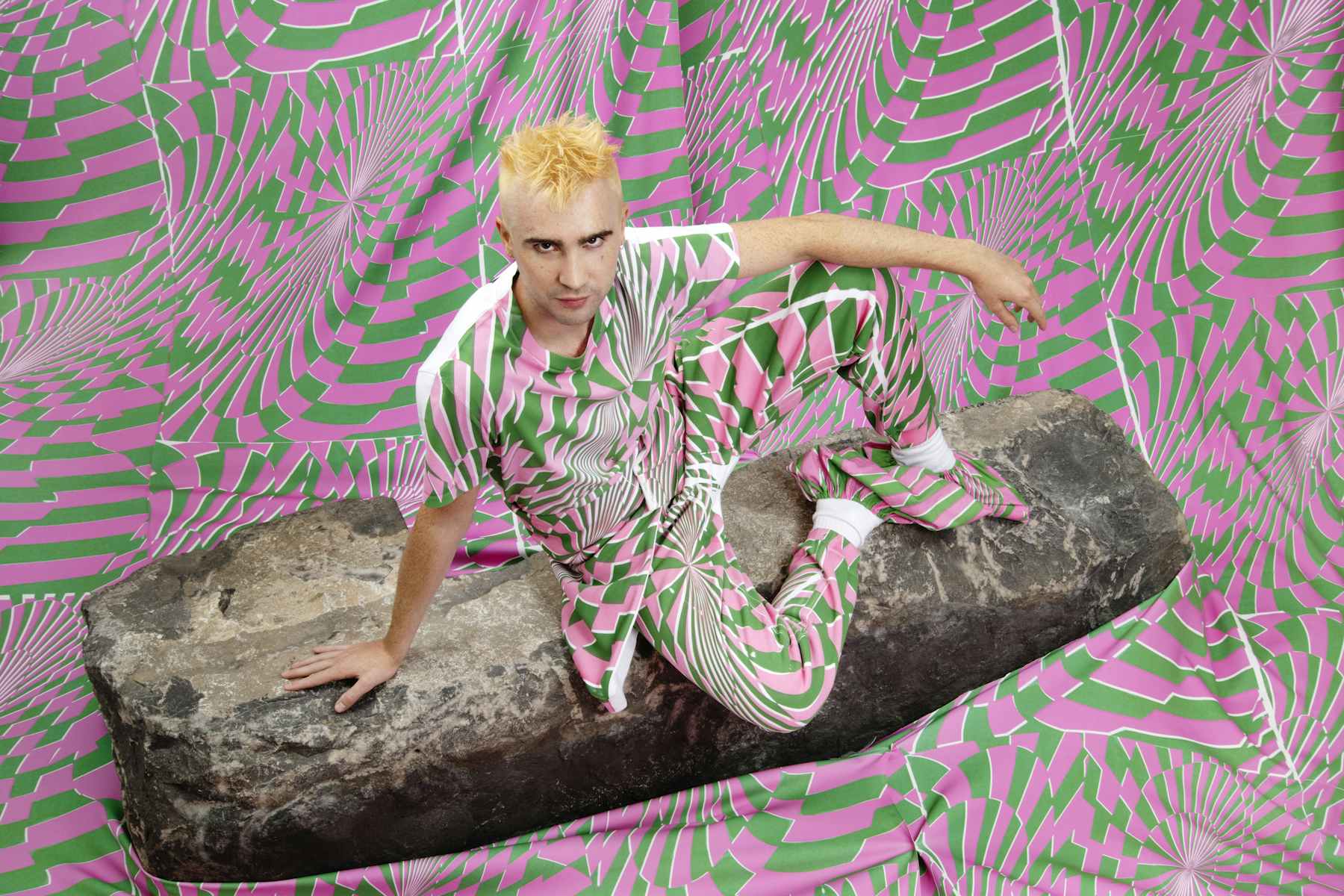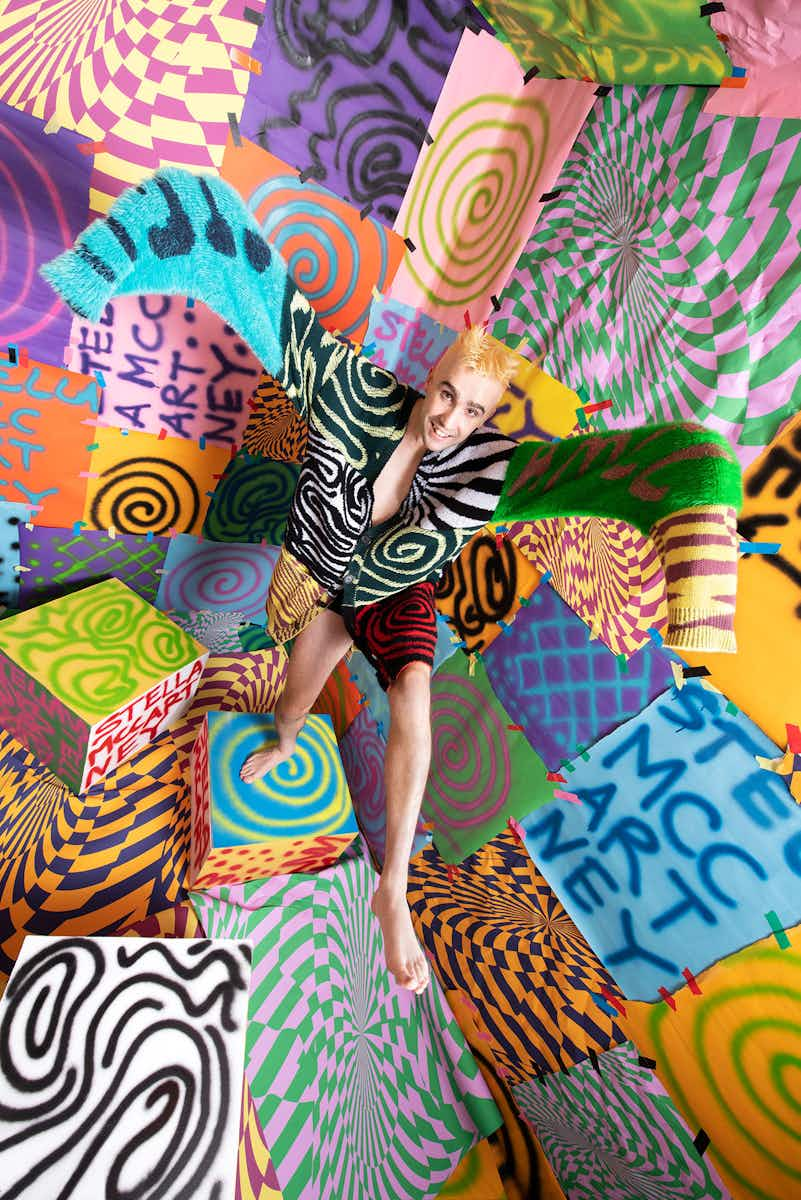 Stemming from ​"Y is for Youth", the British designer sought out the boldest, brashest talents for collaborations. As well as Curtis in London, she's teamed up with Maisie Broome in New York City and Tom Tosseyn in Antwerp. ​"I shared my platform with next-gen artists who interpreted our values through their visions," McCartney said. ​"Stella Shared 3 continues this spirit of collaboration today, remixing indisputably Stella pieces with prints by incredible talents of tomorrow – collectively advancing by sharing our respective skills, resources and communities."
When McCartney approached Curtis for the project, he jumped at the opportunity. ​"I kind of knew straight away that it could turn into something really good," he says. ​"I quickly realised that they didn't just want a bit of me, they wanted me to input into everything like prints, the garments, styling, art direction, photography…" Before long, it blossomed into something ​"quite beautiful".
"Obviously I didn't know it straight away," he says with a laugh, ​"but I just had a good instinct about it."
Bringing together counter-culture London styles, the collection features organic, optical prints on reversible puffer jackets, voluminous trousers and laser-printed denim, as well as free-hand, spray-painted STELLA MCCARTNEY logos scribbled over chunky roll necks and bags. Also featured, in collaboration with adidas Originals, are the first vegan Stan Smiths.
It's a dancefloor-ready concoction of youth and optimism, channelling the electric, South London spirit of Curtis – all jagged and remixed – and the history of McCartney's aptitude for, well, Stella garbs. Clothes to feel good in, ​'cos we all need that now, don't we?

More like this