Stella McCartney SS22: all aboard the mushroom revolution!

Returning to the IRL runway, McCartney's latest (sustainably-minded) collection takes its roots from fungi. Could it be magic?

Earlier this year, we told you that the future of fashion lies in fungi. Remember? Course you don't! But, lo and behold, it seems our powers of prediction are finally catching on.
On Sunday, Stella McCartney presented the house's earthy SS22 collection with a punchy statement: mushrooms are indeed the future of fashion. Rooted (ha) in McCartney's long-time mission for sustainability, the designer took notes from Netflix's 2019 Fantastic Fungi documentary, a time-lapse journey uncovering the magic, mystery and medicinal properties of the humble shroom.
The house launched the Frayme Mylo™️ bag, the world's first-ever bag made from mycelium leather, which is made from the thick mat that mushroom roots leave behind when grown on sawdust or agricultural waste. Totally vegan, proper far out.
Returning to the runway in front of a live audience in Paris, McCartney took cues from shrooms through sweeping fringes that gave movement to trousers, shrunken waistcoats and hand-drawn mushrooms printed on dresses in light organdie. The designer used washed organic cotton on utility wear, like ultra-light parkas in light mint green or blush pink, while billowing pants came in silky, transparent (sustainable!) cupro, and meshed knits revealed bits of skin.
In keeping with the great outdoors, McCartney used biophilic shapes on bodycon cut-outs and sensual tight twists on going out-out tops, printed in psychedelic swirls. Tailoring was sharp, oversized and boxy in black or blue single-breasted suit jackets made from structured twill, fluid linen and zero-deforestation viscose. Paired with cargo pants, it's the ultimate in Climate Warrior Cool.
All aboard the psychedelic revolution. There's mushroom for all.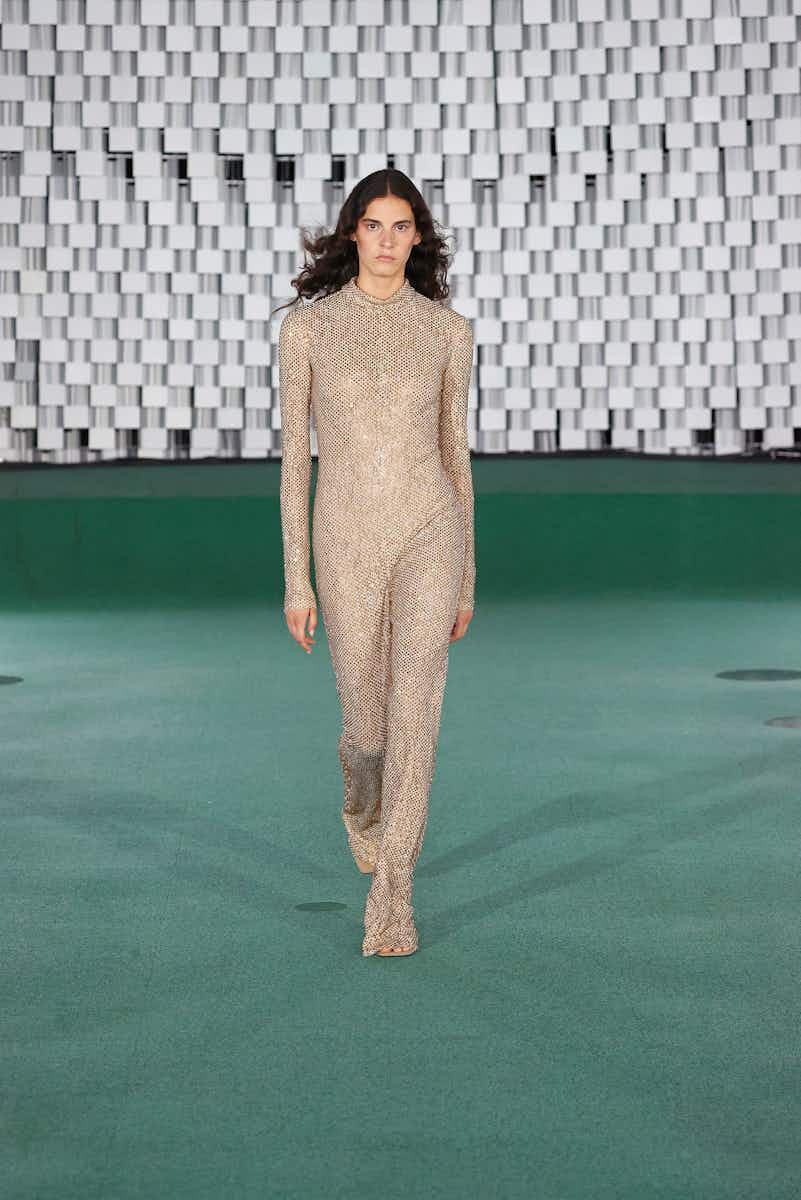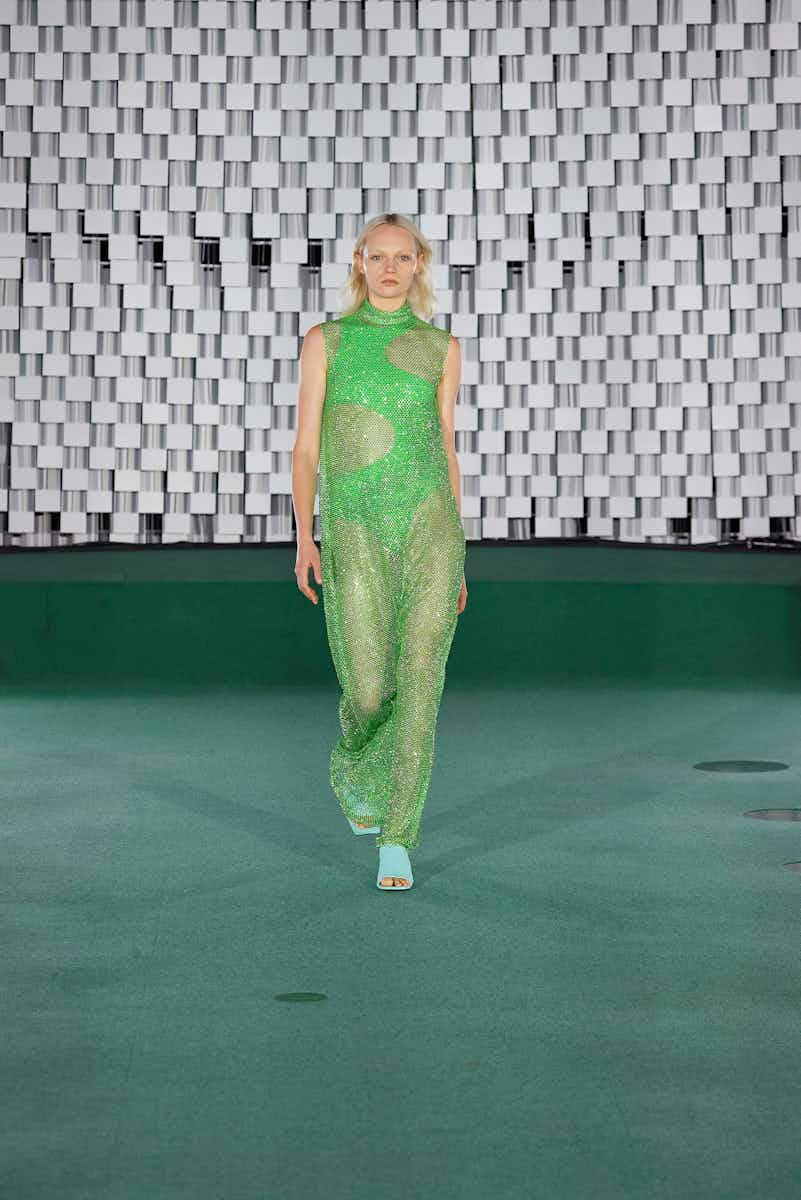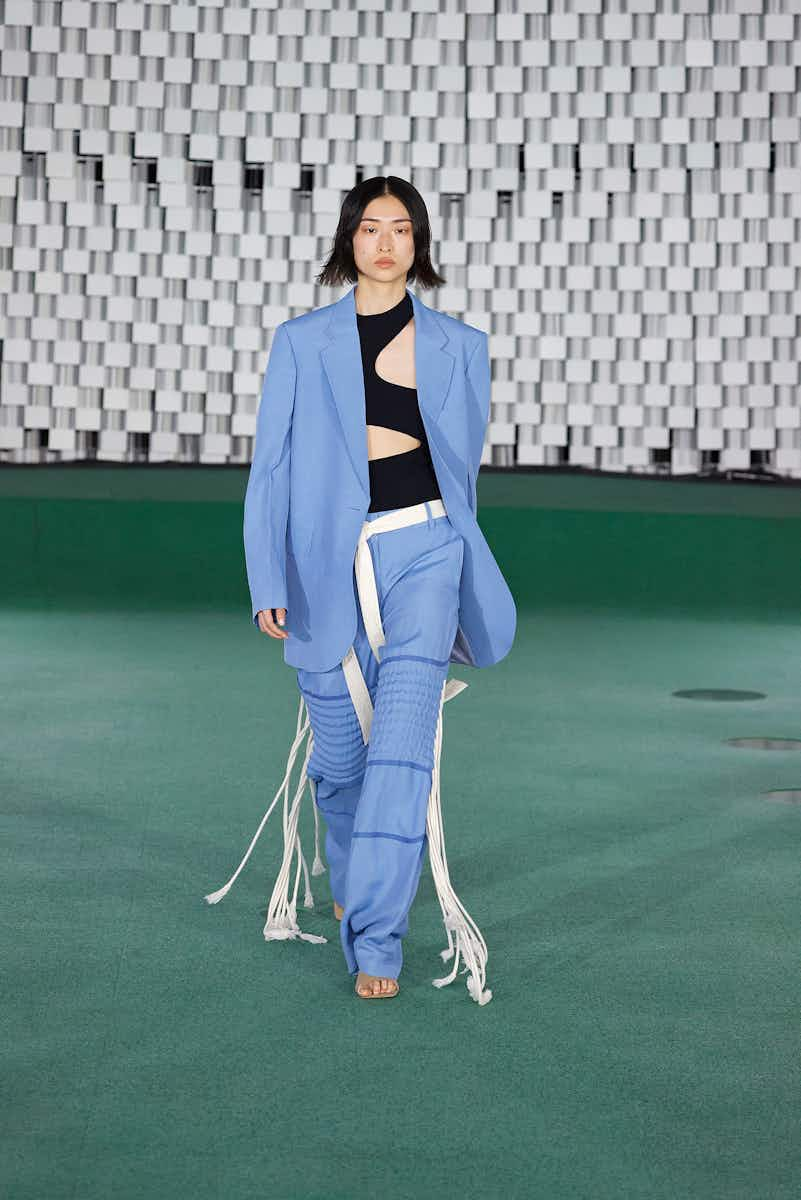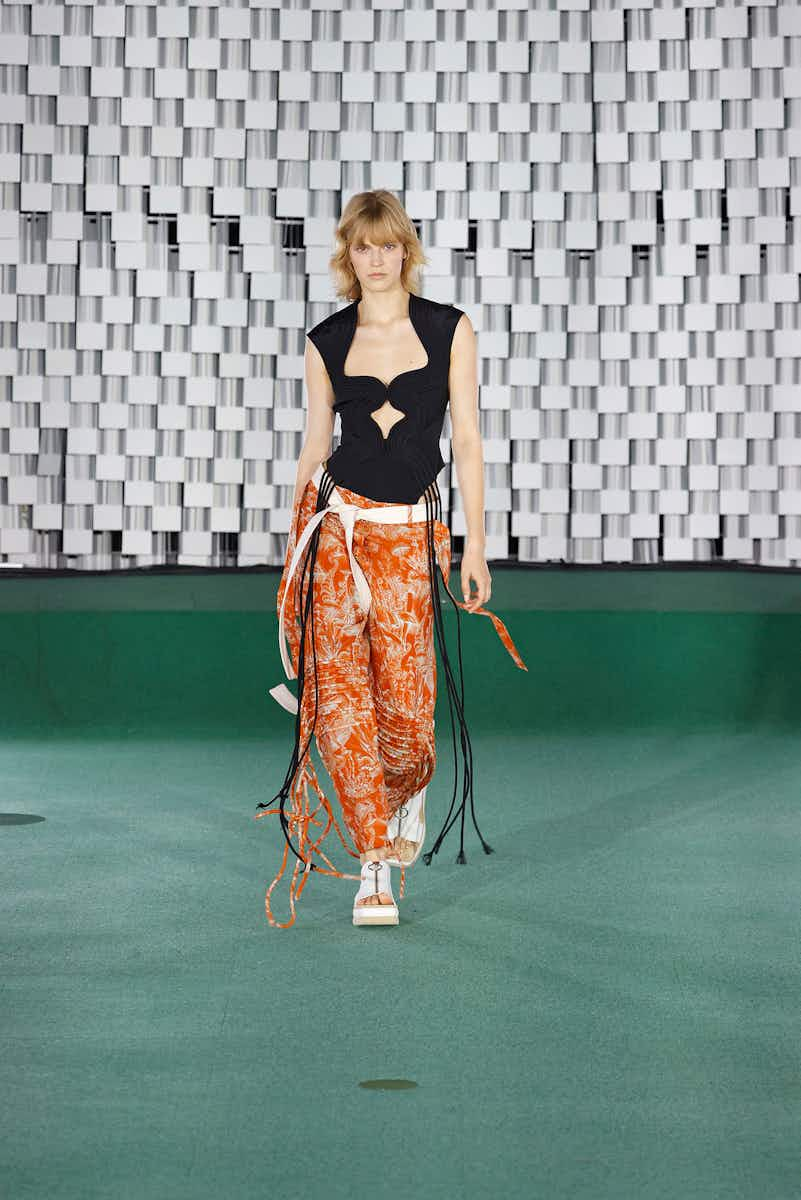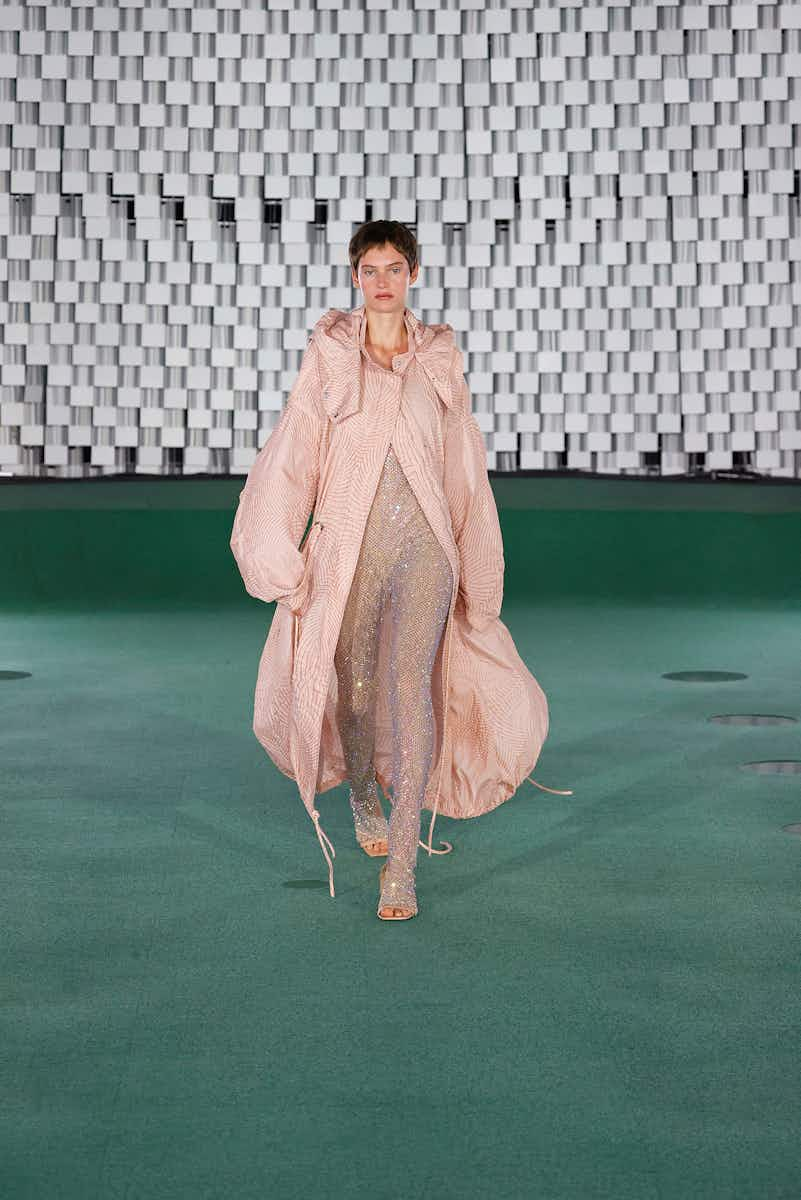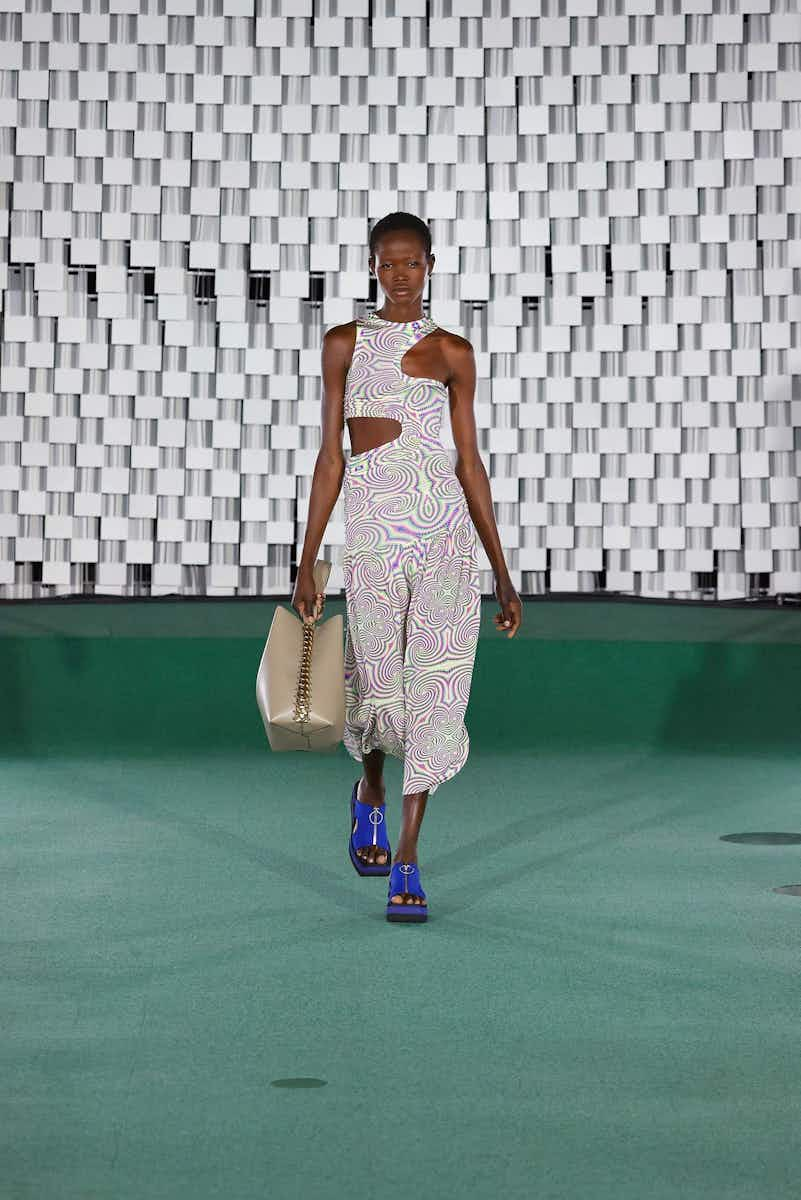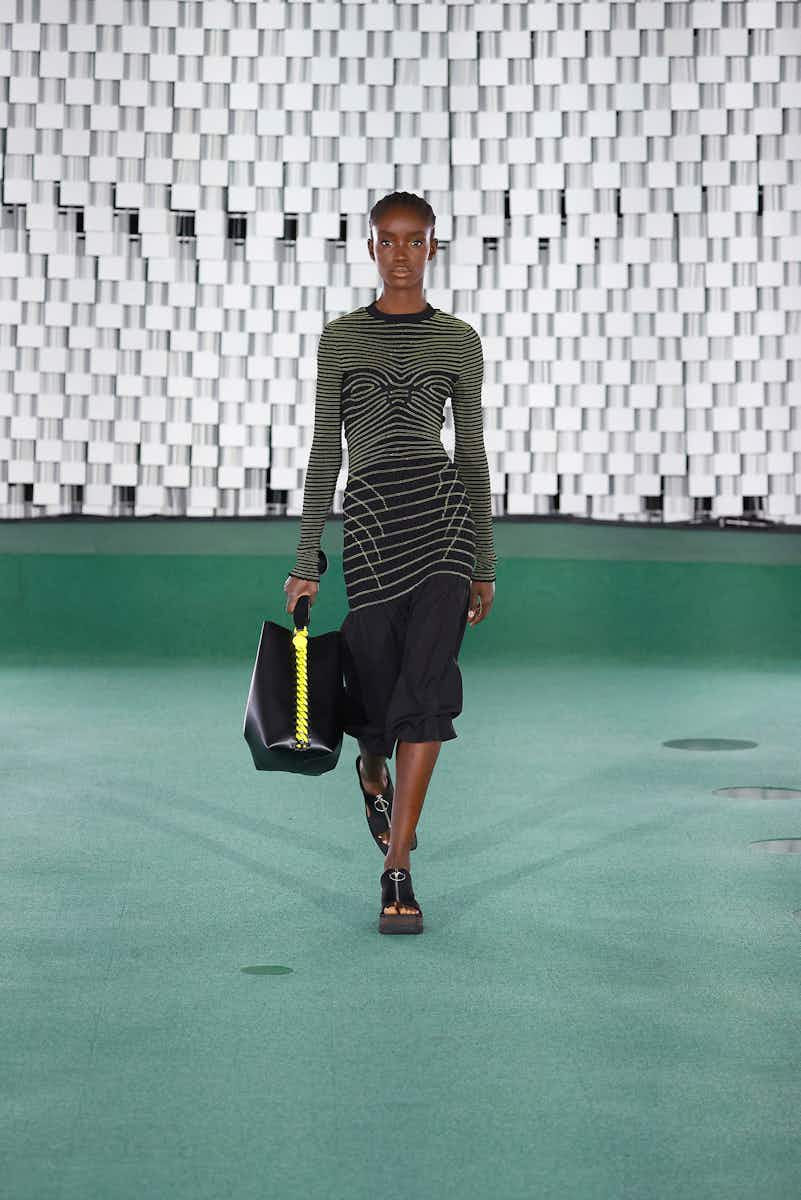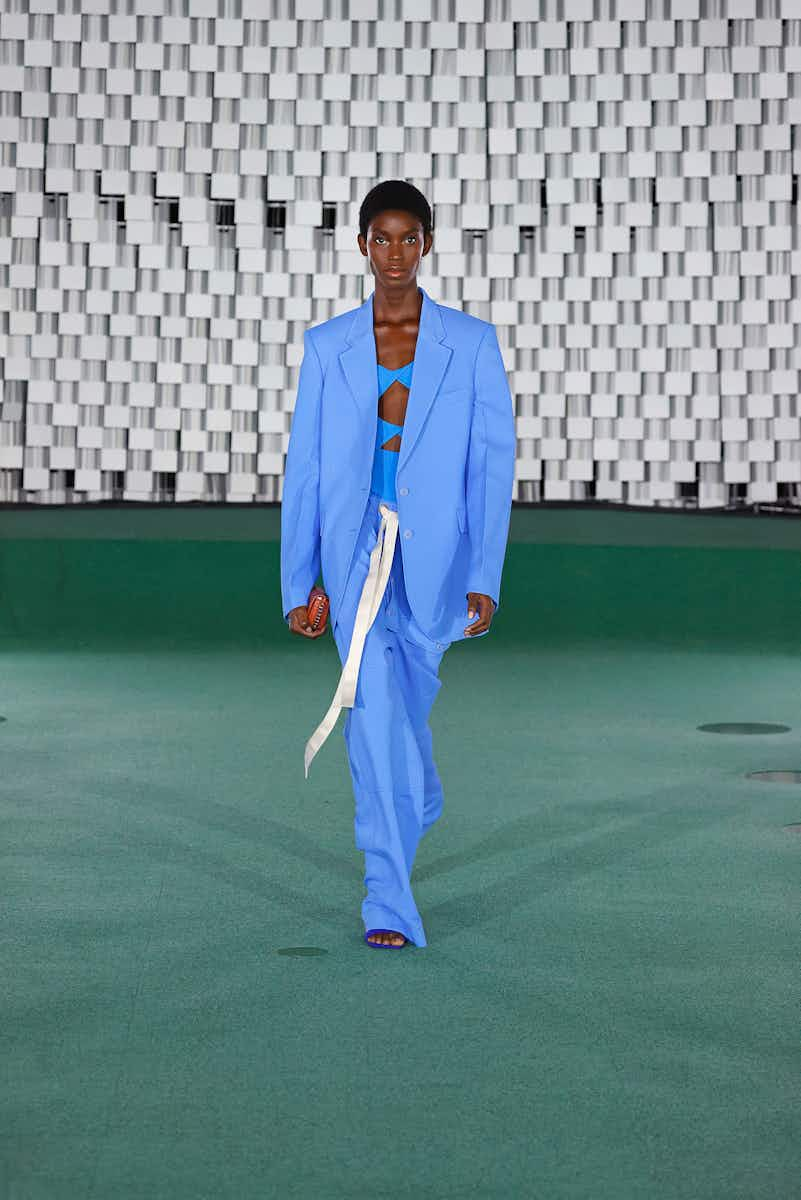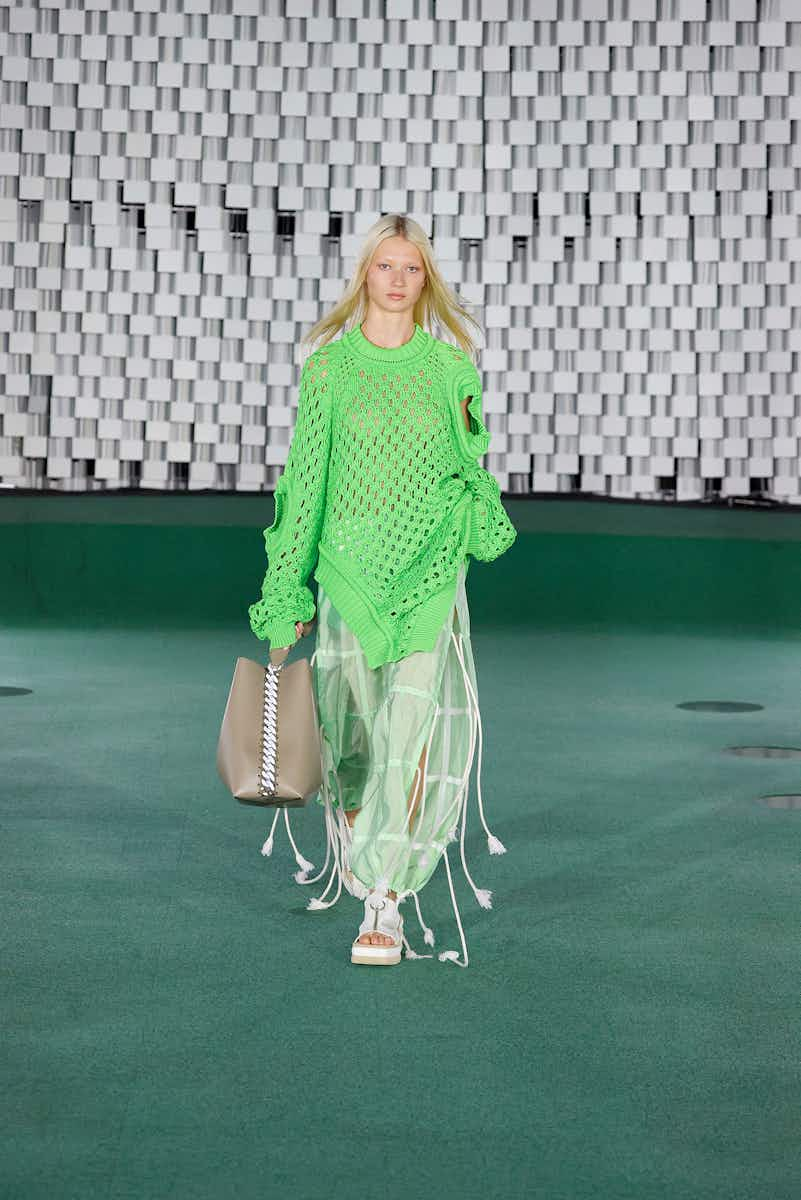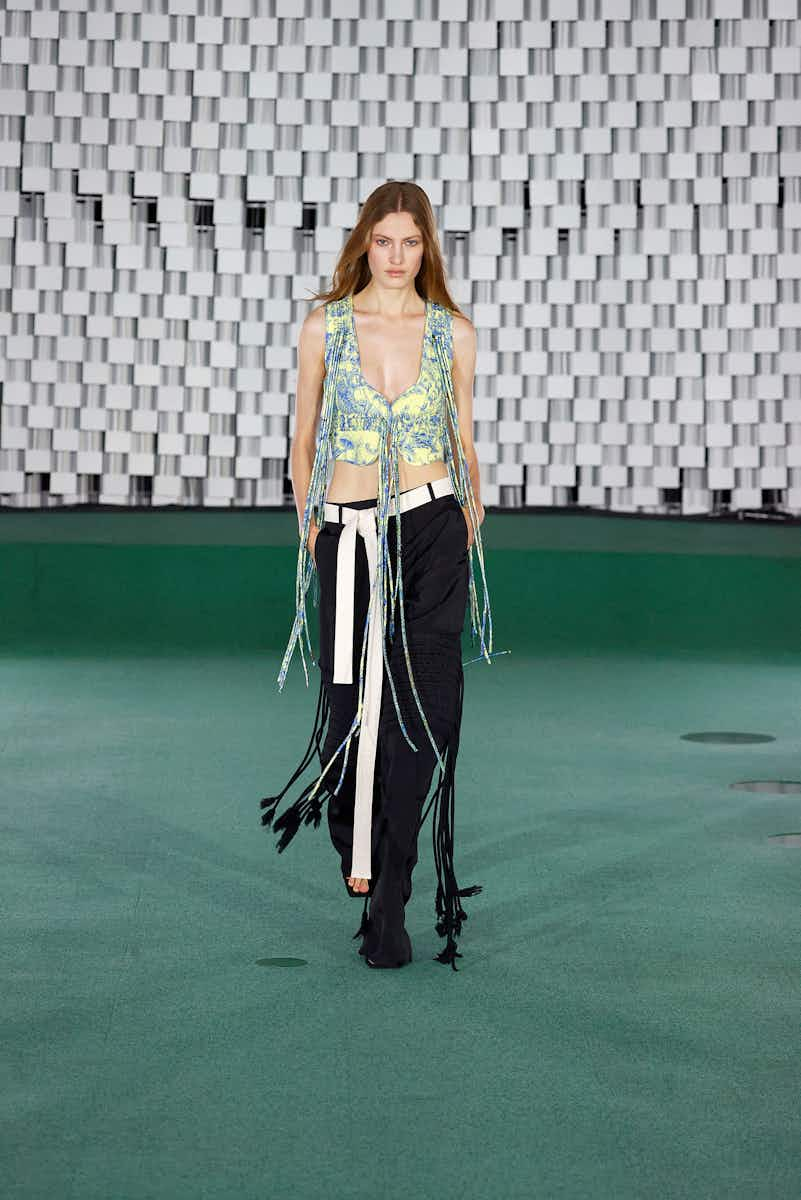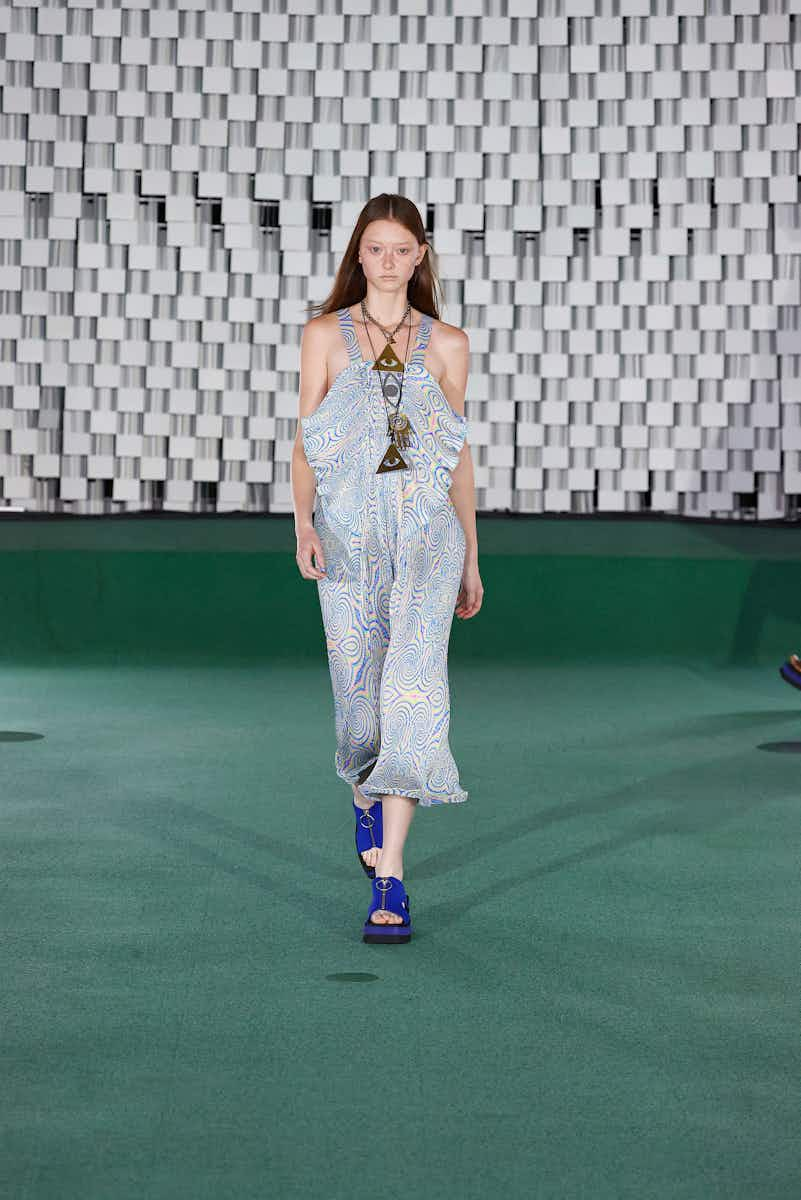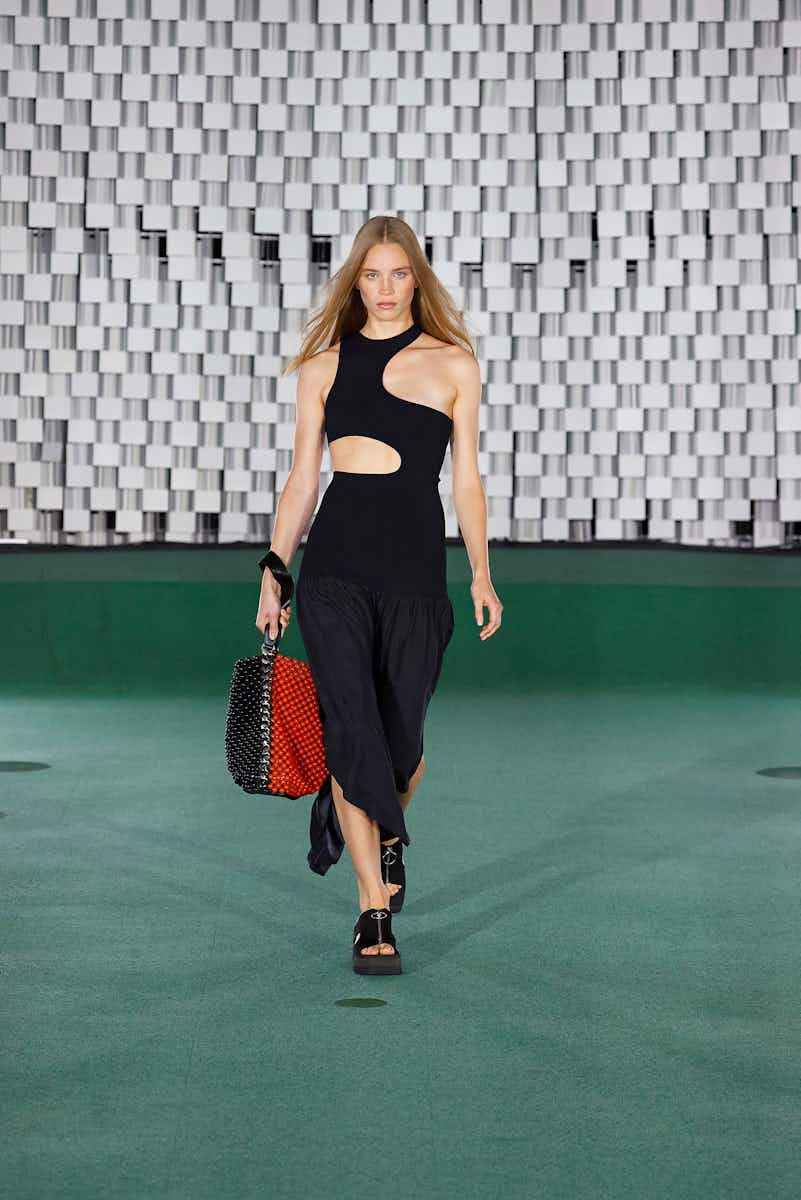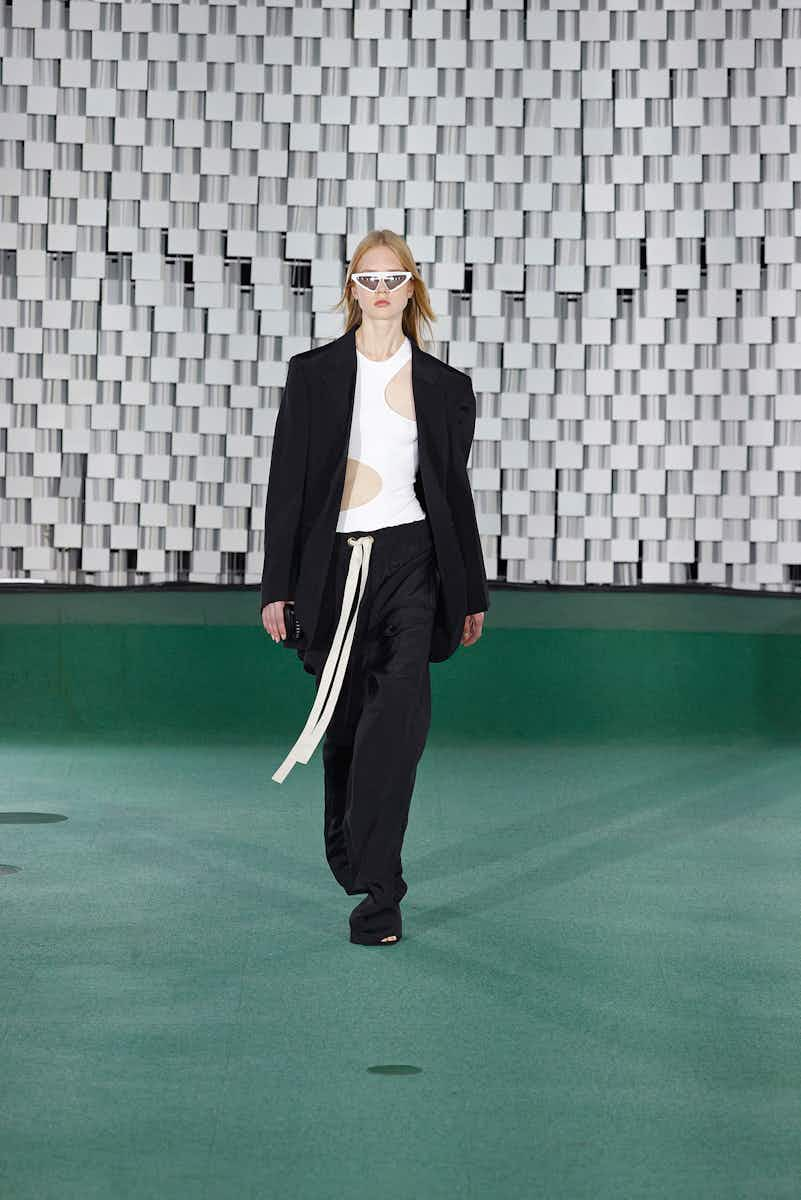 More like this