The best boots to kick 2023 up the arse with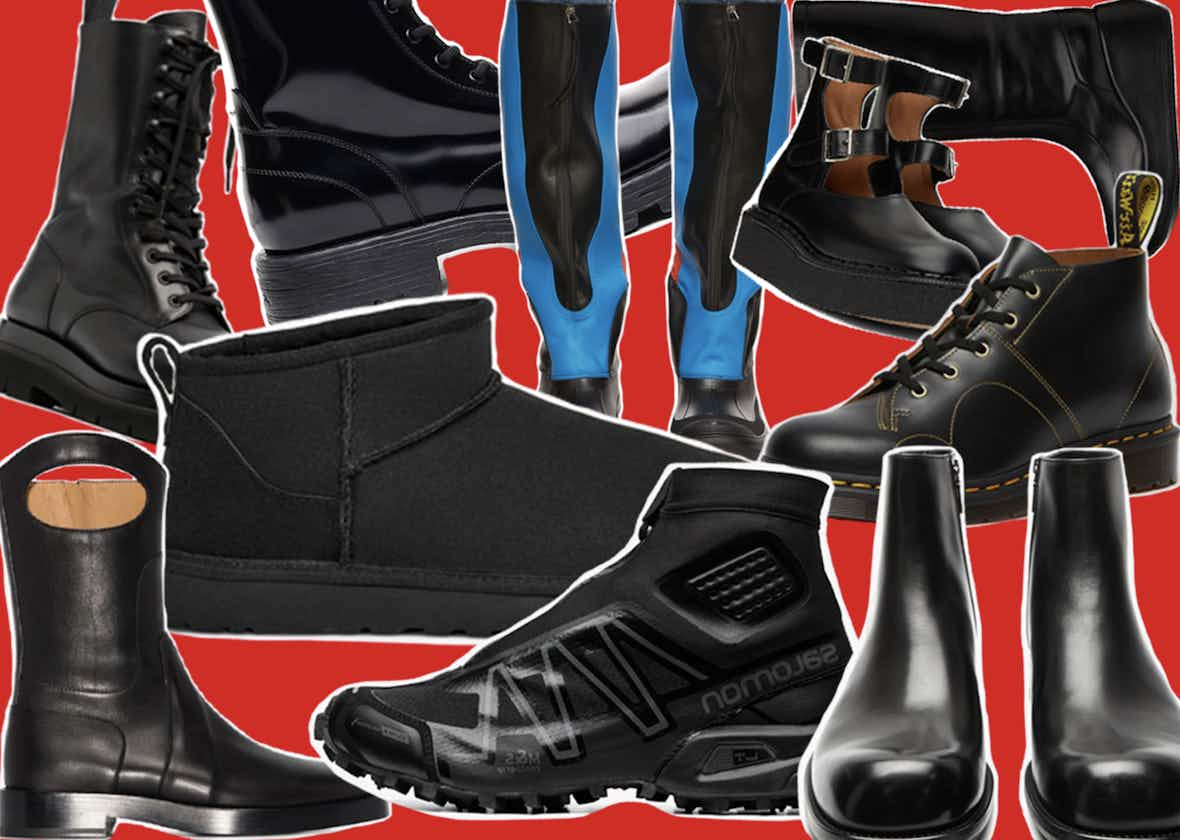 Give the January blues the boot with our edit of the best stompers to buy right now, including Bottega Veneta, Raf Simons, Diesel, Our Legacy – and even some on-sale gems.

There's a lot to kick in the new year: old habits, last year's shags, the snooze button. To help you on your way, we've put together the best boots to buy now that'll last you all year – and then some. Invest well and reap the rewards, but that doesn't mean you need to break the bank. There's quality boots to stomp in at high and low(ish) prices, ready to turn heads and combat whatever curveballs this year throws at us.
Most of us are tightening our belts at the moment, after last month's gift-giving and countless evenings spent at the pub in the name of festive cheer. Luckily, there are plenty of budget boots that won't dig too deep into that impending overdraft and will keep your little piggies warm throughout the winter. For under £200, opt for a classic pair of UGGs in the ultra mini style, which won't look bulky under a pair of trousers. Salomon's Snowcross boots are designed to keep out rain, ice and mud (best to prepare for all conditions in the UK), while Dr Martens' Monkey Boots are, as expected, made for durability, replicating the boots' original design from the brand's storied archive.

UGG
£135 at ugg​.com

Salomon
£195 at match​es​fash​ion​.com

Dr Martens
£159 at drmartens​.com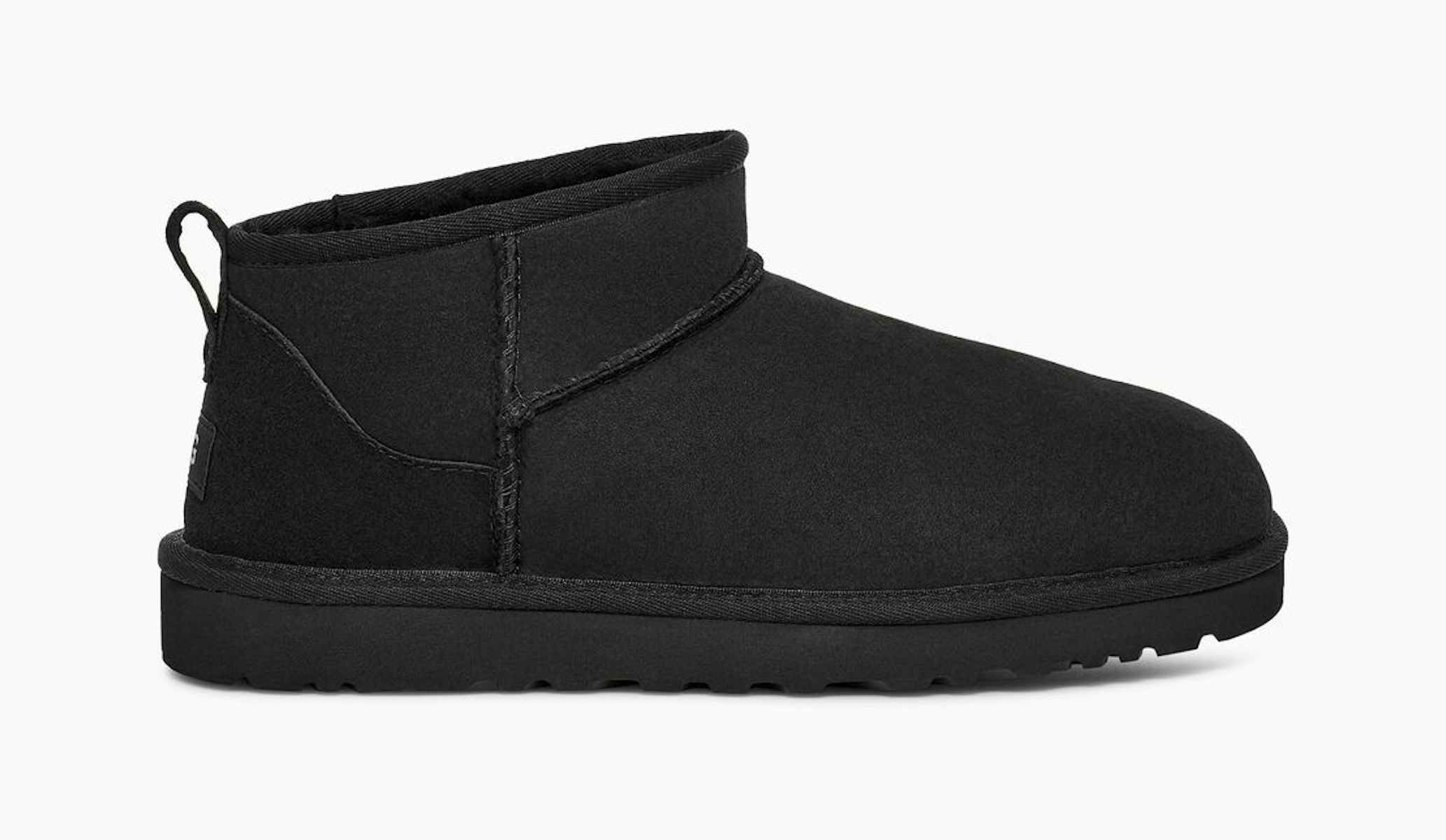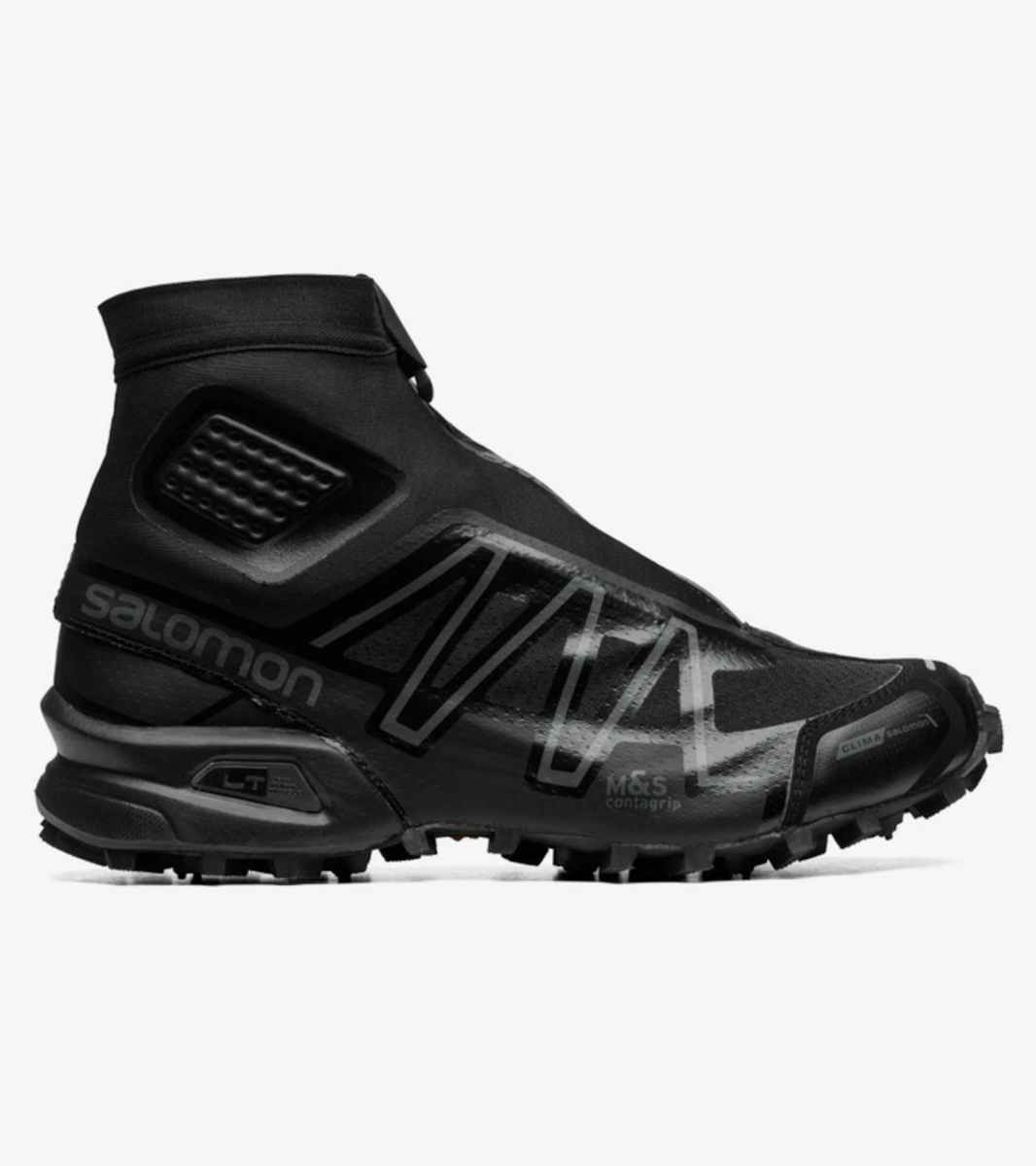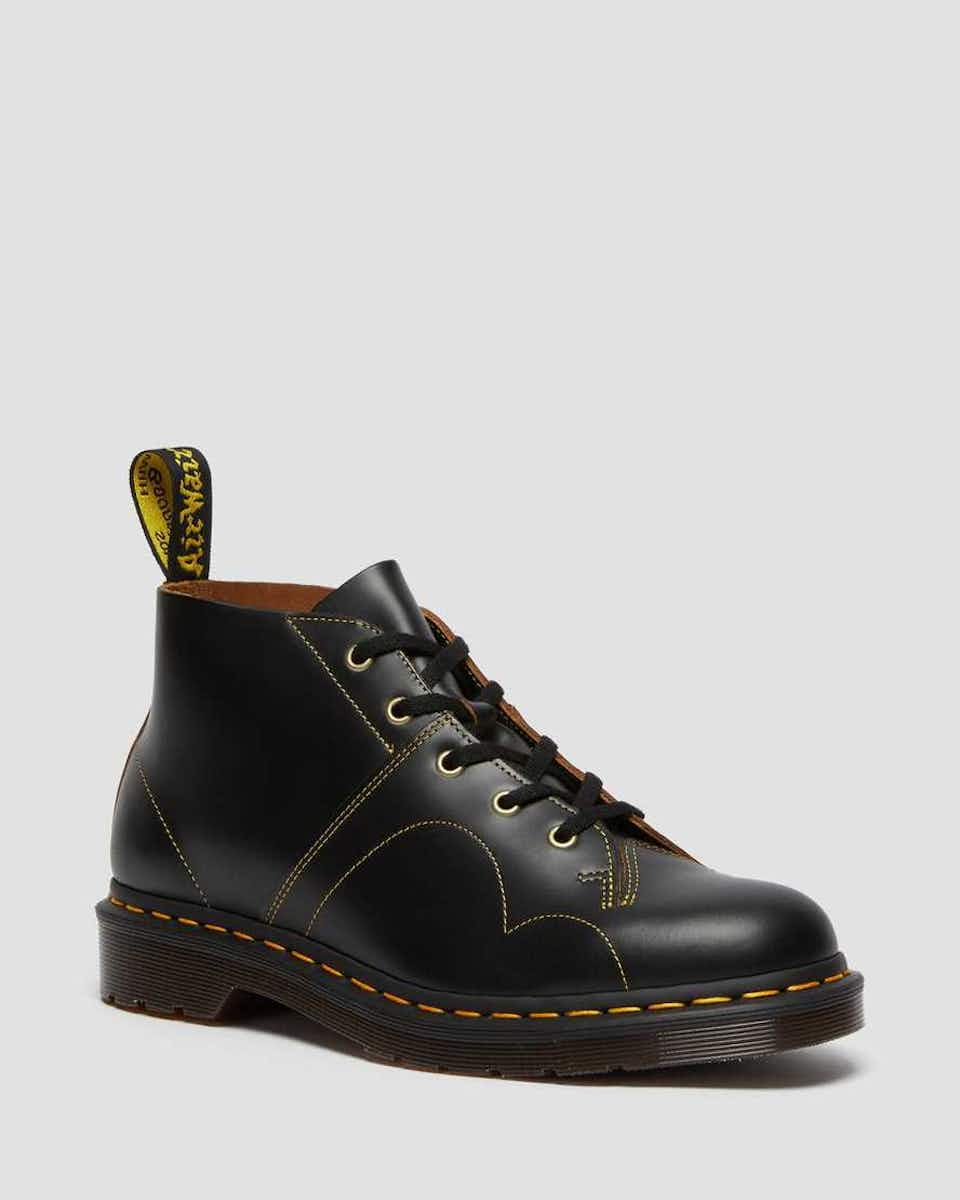 For spending Christmas cash
For those lucky buggers who received a bit of nana's cold hard cash over Christmas, you could do better than spending it all on a night out by investing in some serious footwear. These are on the pricey side, yes, but you'll have them for a lifetime. Currently on sale, Raf Simons' leather boots come with an elevated rubber wedge, square toe and sit at the top of the shin, for a postmodern take on a motorcycle boot. Prada looks to its past with a pair of slick, versatile boots, reimagining a pair of robust square-toed numbers from AW99 for a hit of ​'90s minimalism, while Bottega Veneta get ready for combat with a pair of lace-ups that nod to utilitarian influences. Buy now, worry about it later.

Raf Simons
£959 at ssense​.com

Prada
£920 at match​es​fash​ion​.com

Bottega Veneta
£1,170 at browns​fash​ion​.com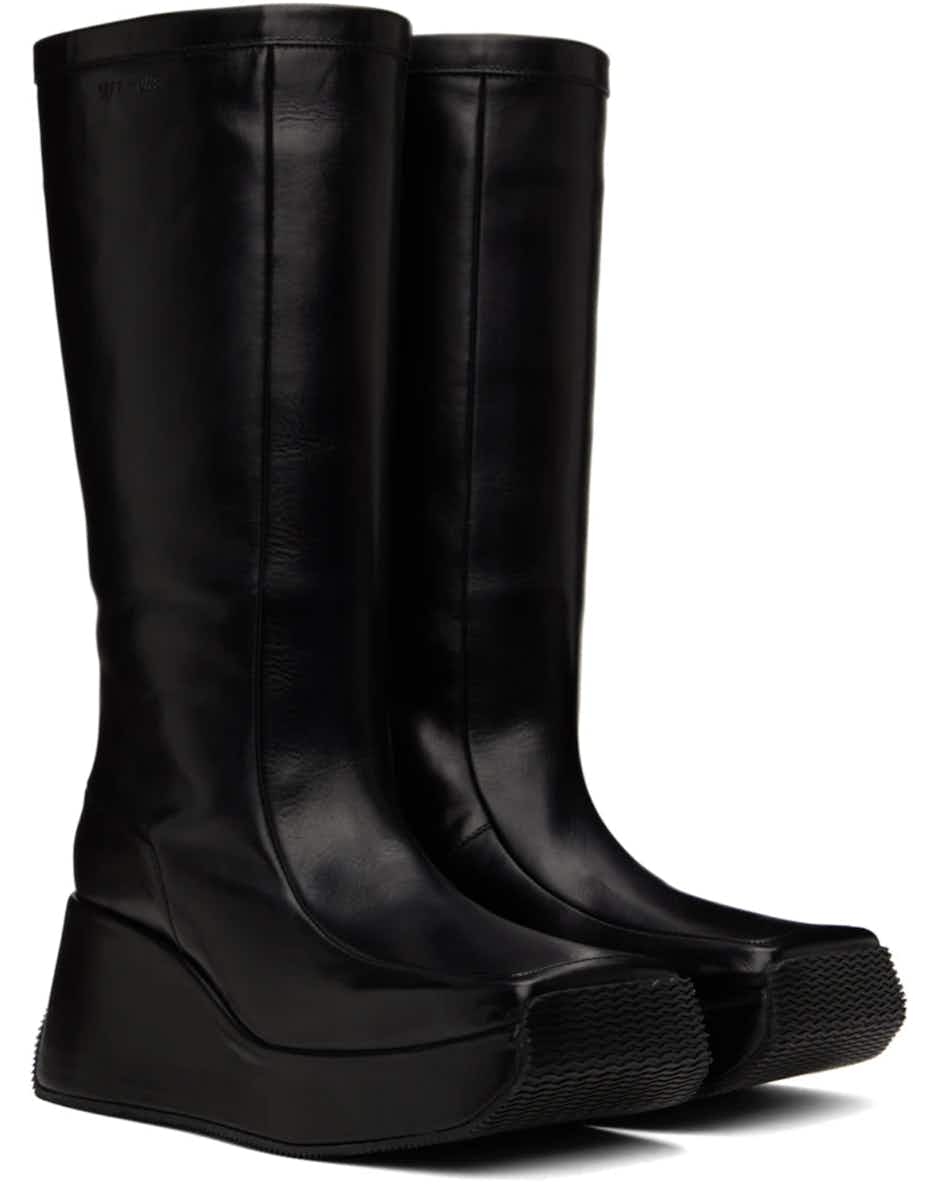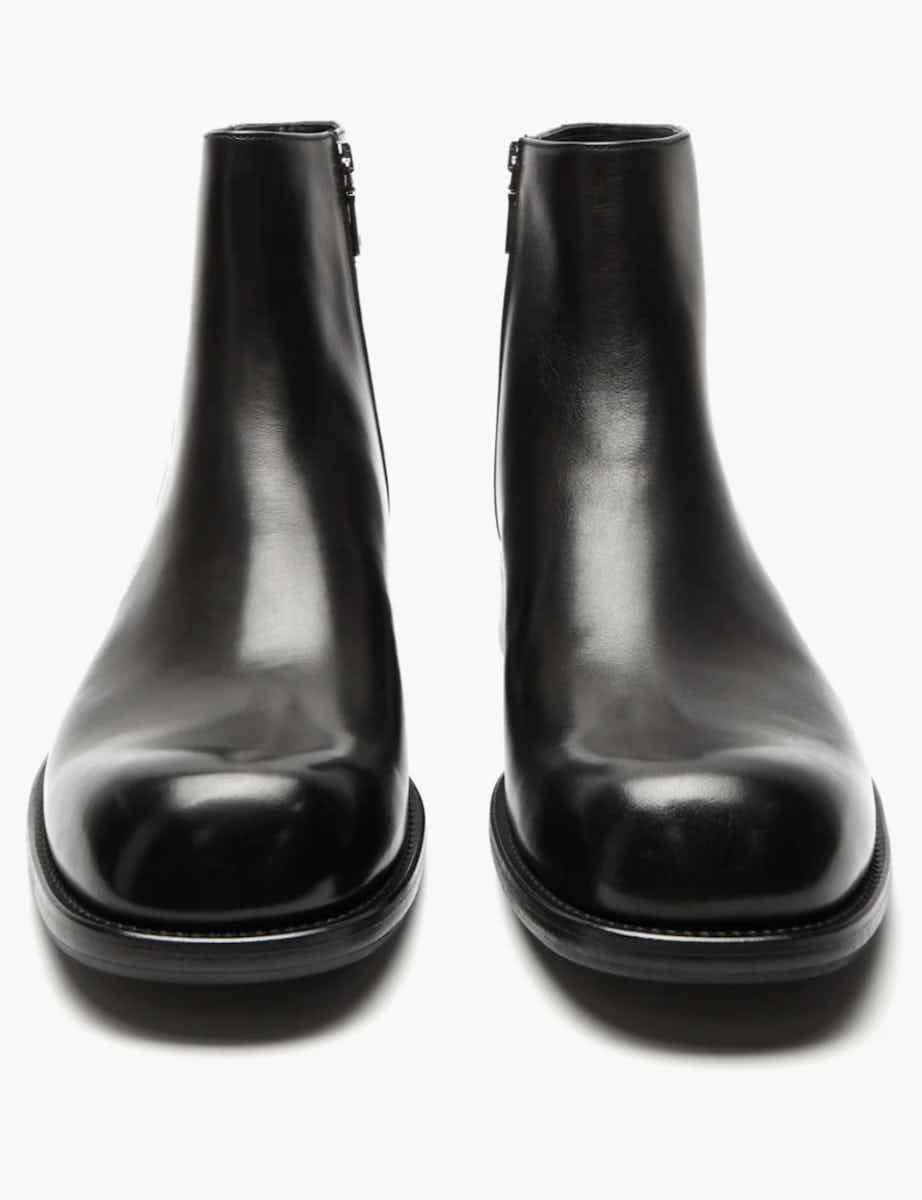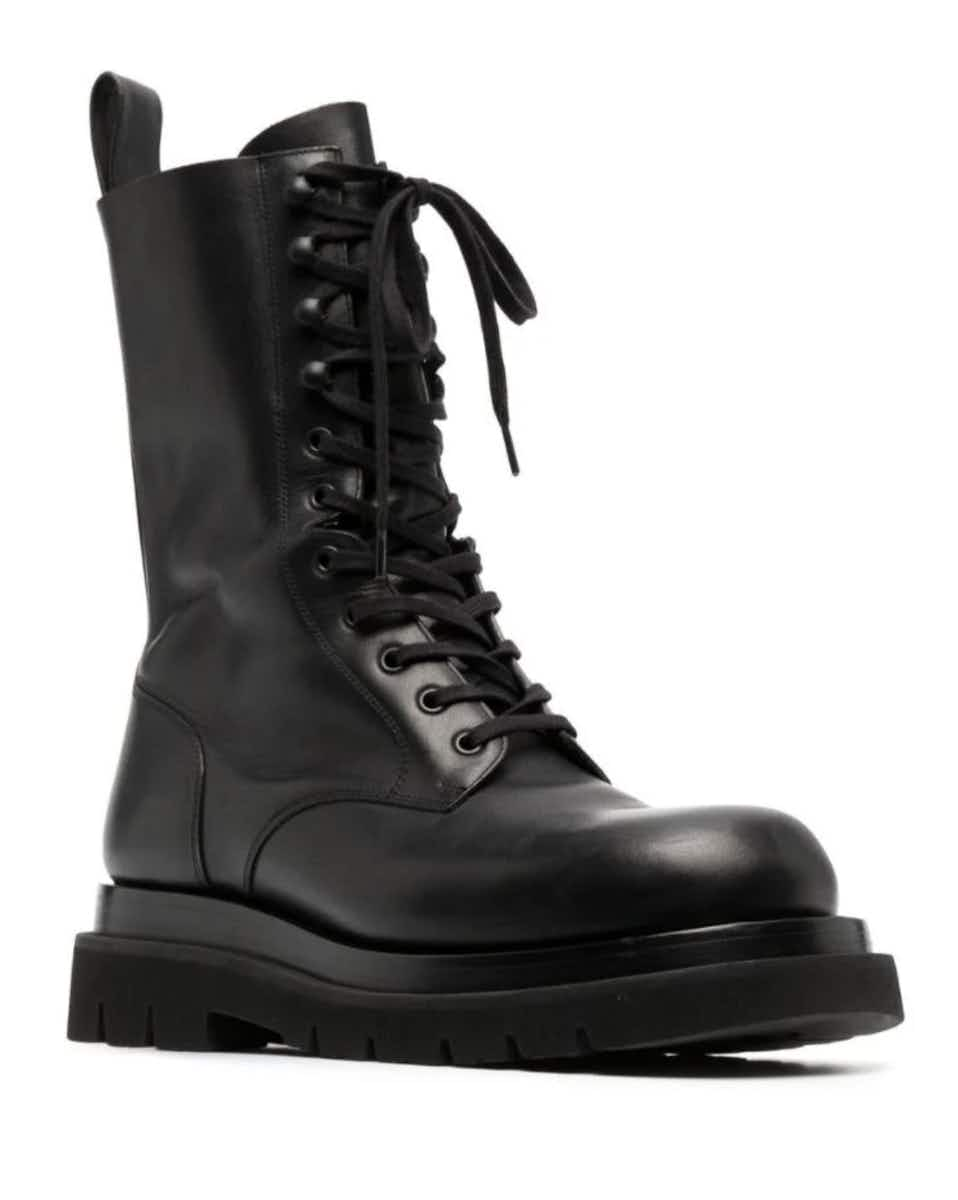 If you're in the market for versatility, you're better off going for a pair of clean, simple boots that can match a variety of outfits. Our Legacy have continuously released boots that are minimal in design but high on impact, and there's no better example than the Swedish brand's Camion Boot, a no frills affair made from Italian calf leather with a simple side zip closure. Off-White's turn comes via the heavy-duty Sponge Rubber Boots, made from hard-wearing rubber with chunky soles for an added inch. Unisex brand Eytys – purveyors of subversive subcultural influences – are known for their curious takes on footwear, repurposing ​'60s go-go boots in hot pink and reshaping heels to severe angles. But here, they take things down a notch with the Michigan boot, influenced by ​'70s punk workwear. They're not overly simple, but plain enough to pair with a large range of trousers without too much hassle.
Our Legacy
£460 at ourlega​cy​.com

Off-White
£370 at mrporter​.com

Eytys
£290 at eytys​.com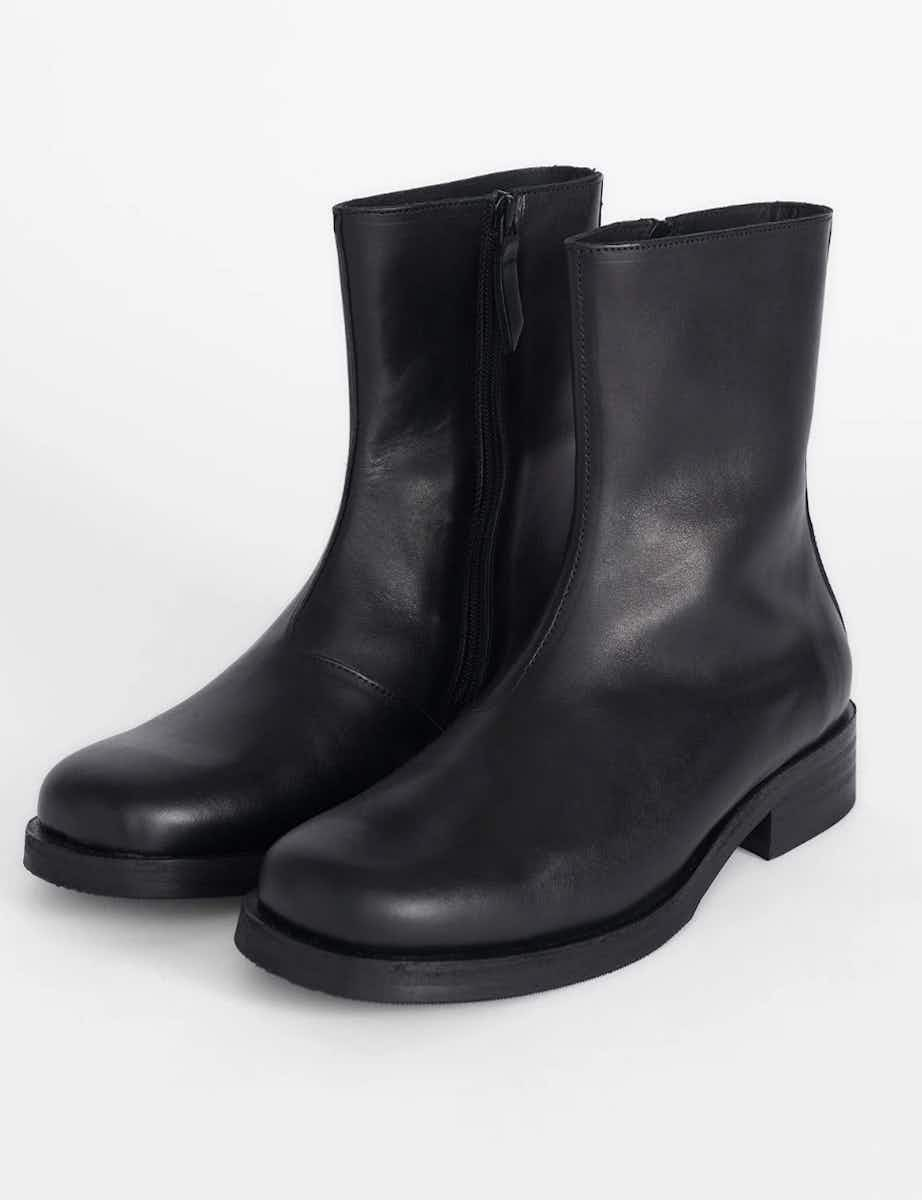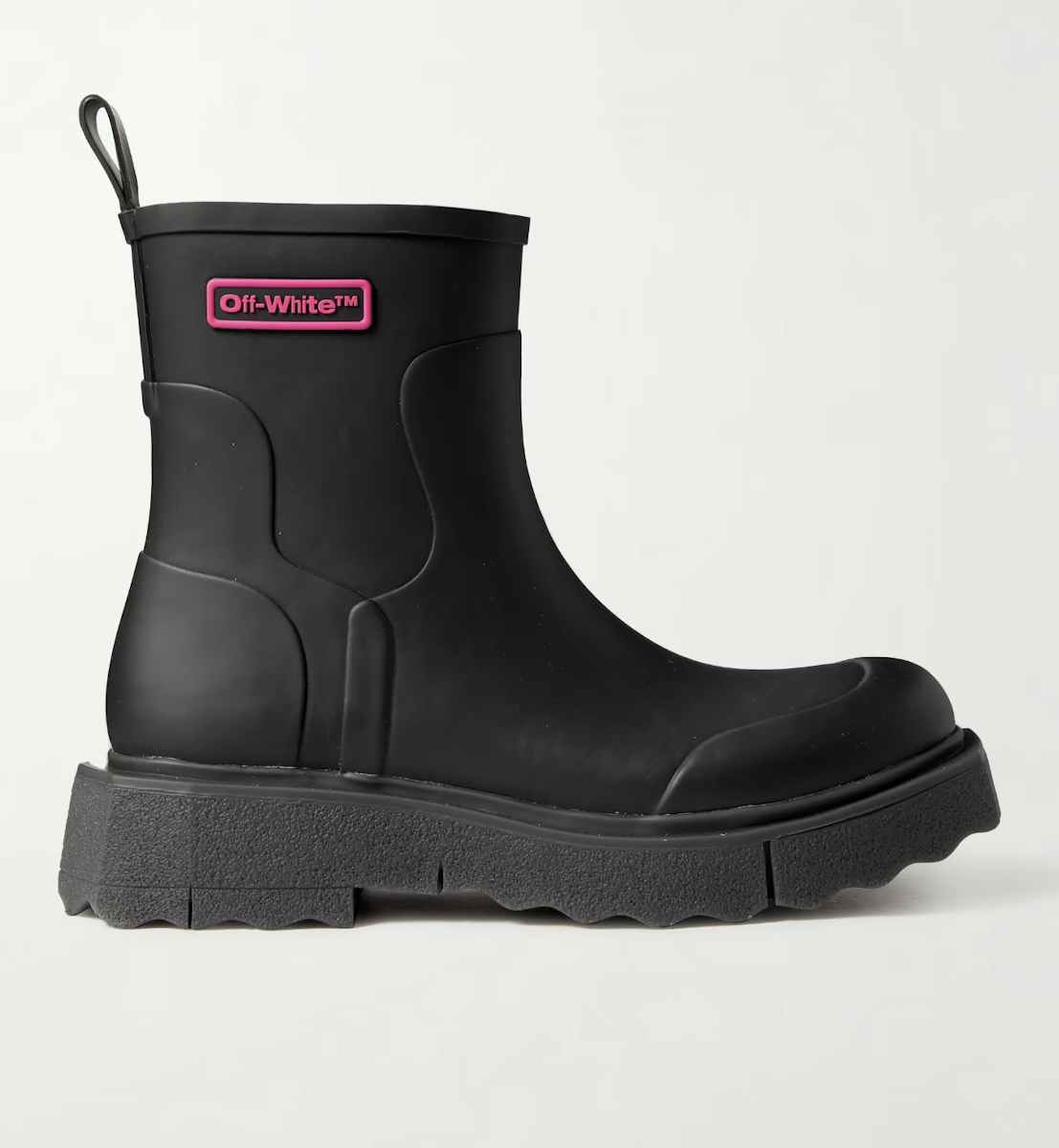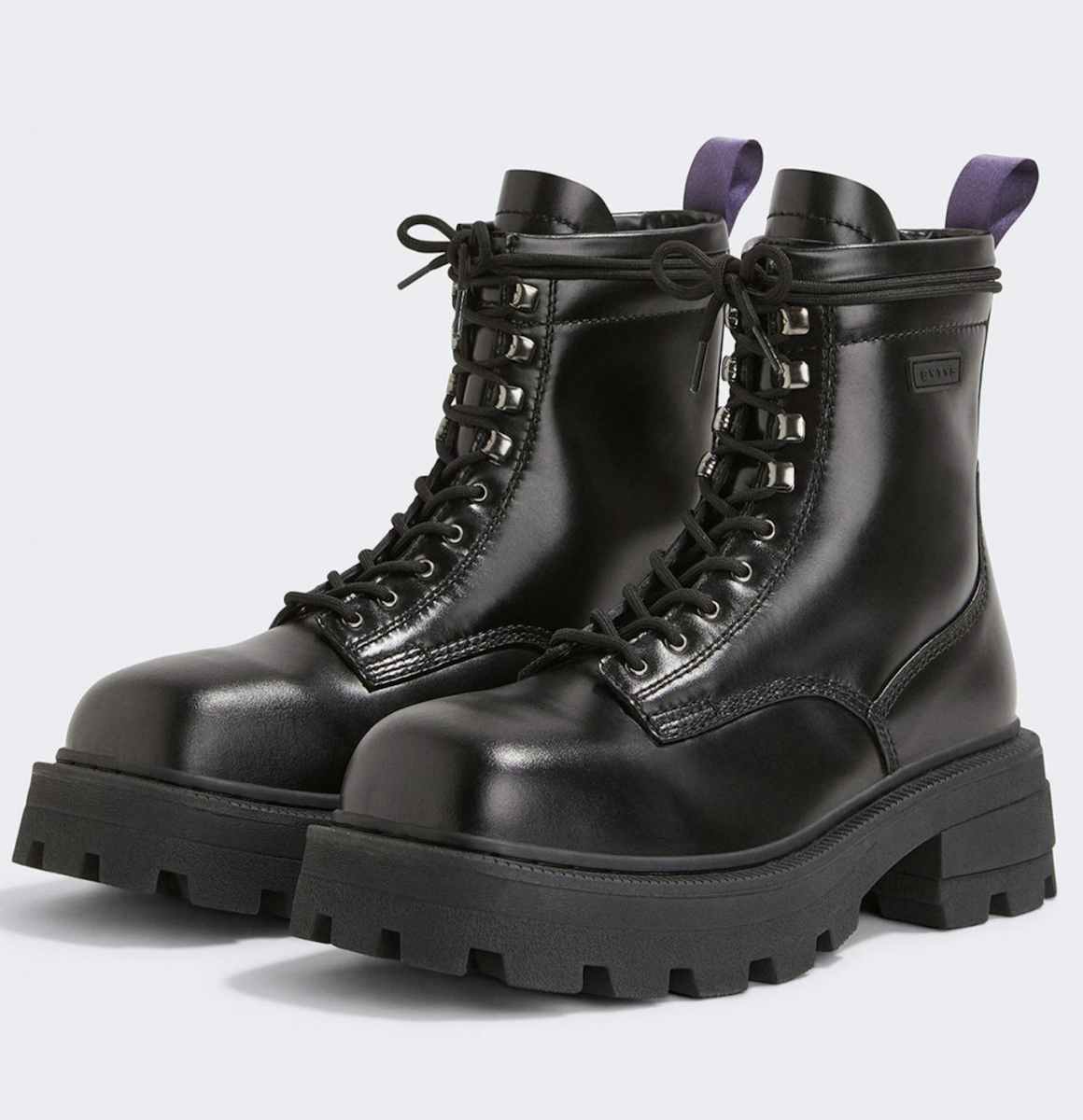 Forget eye contact. When you're spending a pretty penny on footwear, you're after a wandering eye that travels down south. Give passers-by a reason to look with Burberry's ankle boots, which feature a cutout motif on the top and are just the right length to tuck in a pair of jeans without looking like you're on a countryside expedition. And with those handles, you're all set to whip ​'em off after a night out and carry them home with a bag of chips in the other hand. For the adventurous, Comme des Garçons Homme Plus have a pair of ankle-height strappies with a sizeable rubber platform – anything but traditional. Givenchy, meanwhile, have gone for a more conventional shape, but with the added sheen of a big, fat double G strap across the ankle. Showing off never looked so good.
Burberry
£356 at browns​fash​ion​.com

Comme des Garçons
£1010 at ssense​.com
Givenchy
£995 at match​es​fash​ion​.com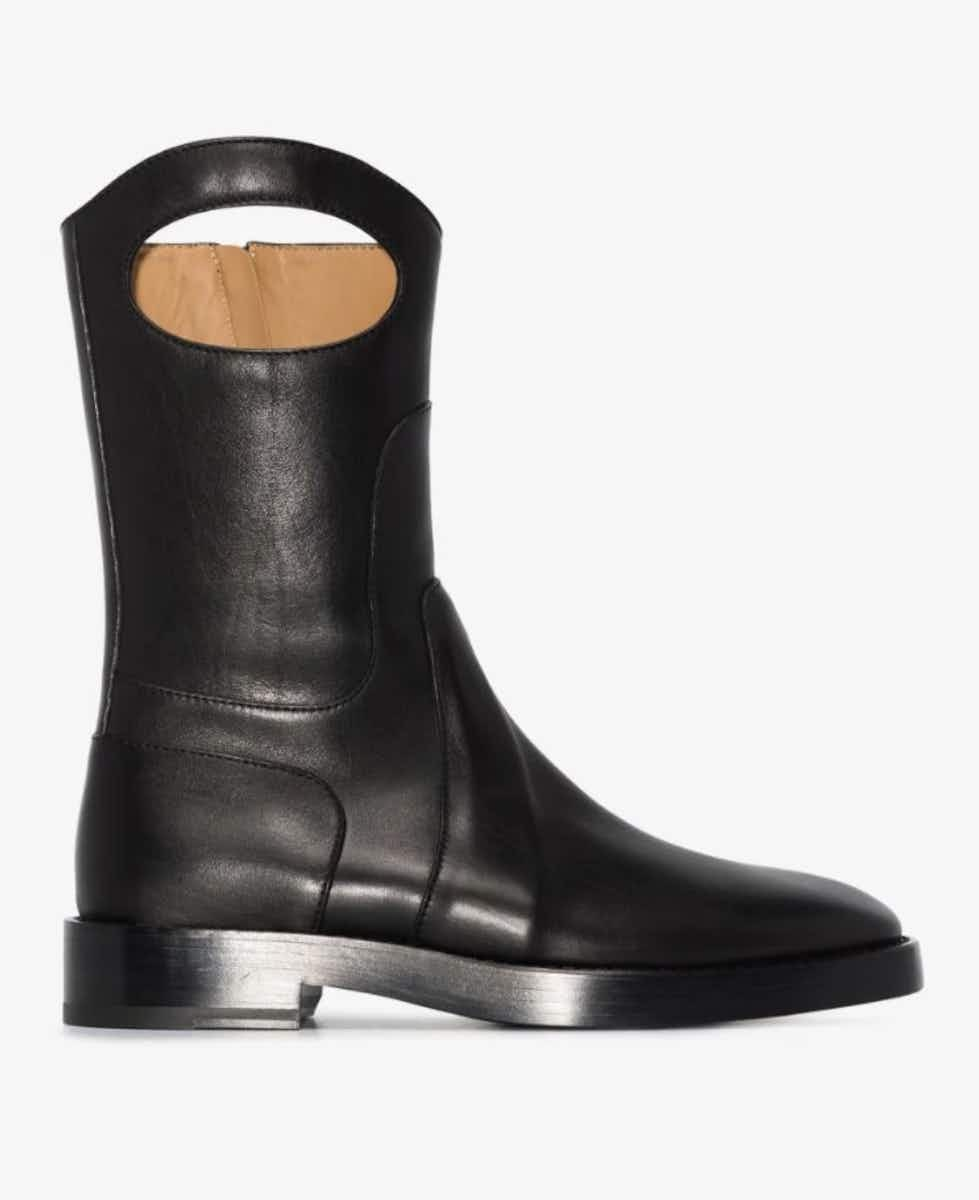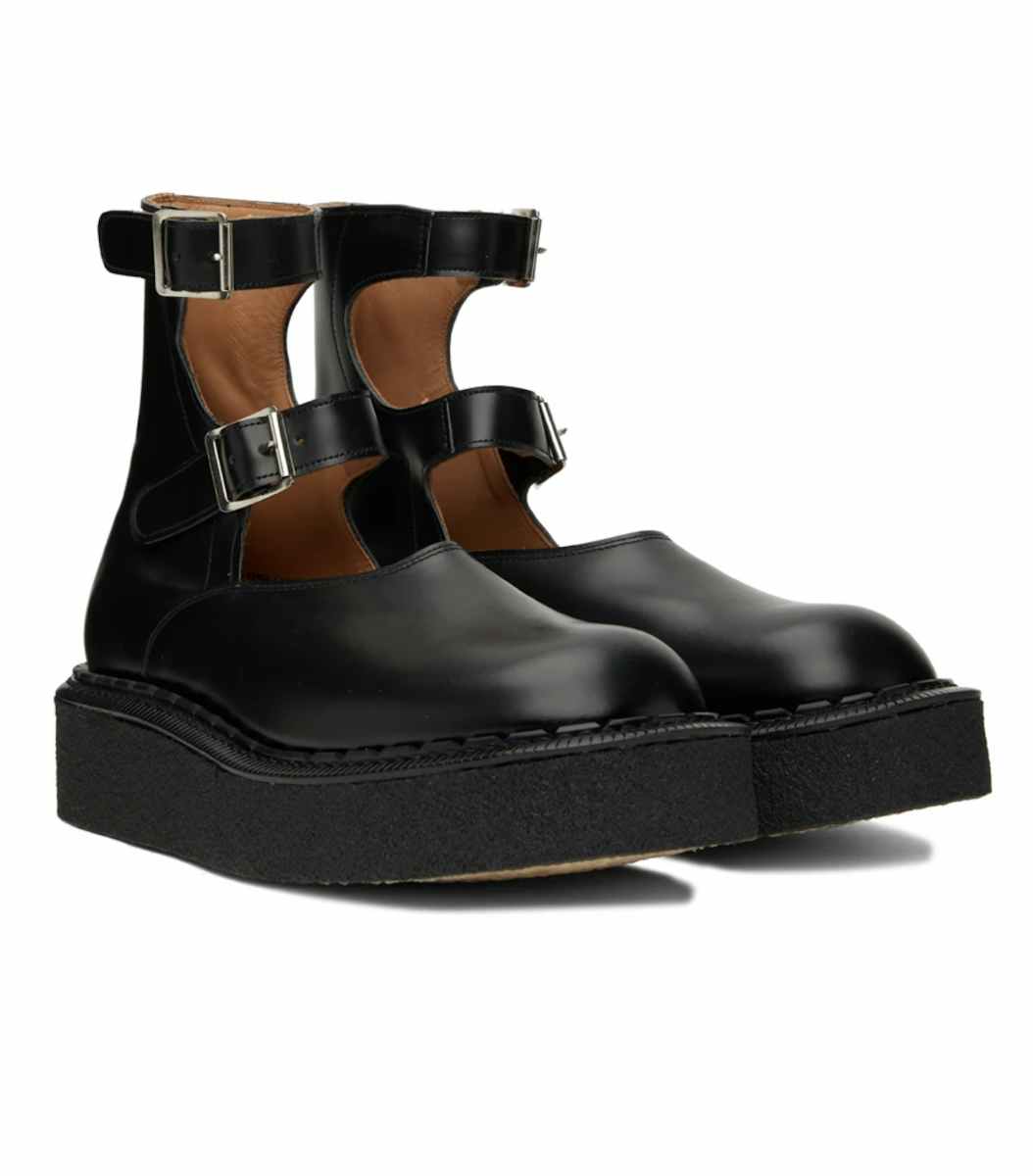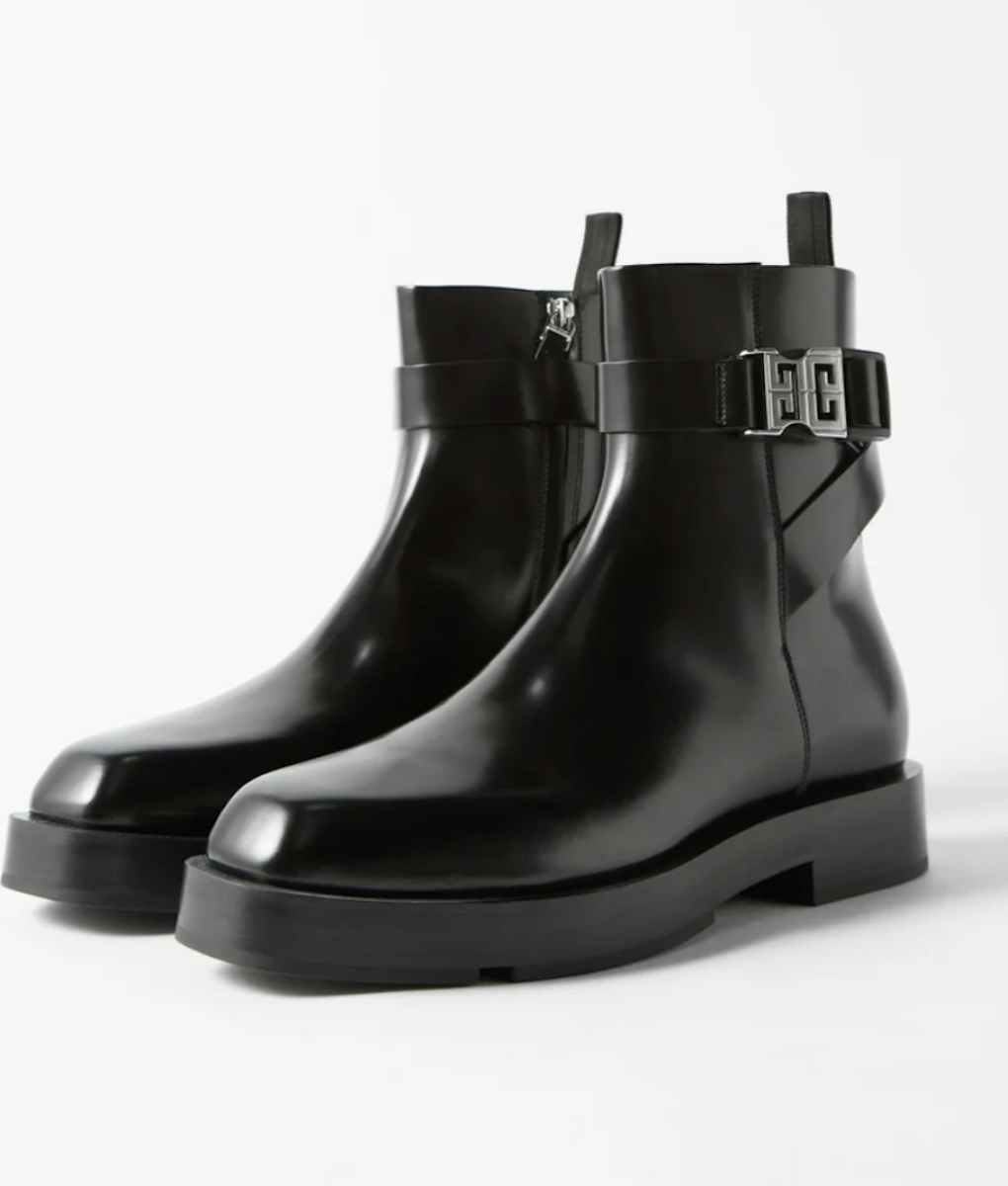 To really kick this year up the arse, kit yourself out in boots for combat: hard, sturdy and protective. Clue's in the name with Diesel's D‑Hammer boot: lace-ups influenced by a military silhouette in a glossy black leather. The extra-thick rubber sole looks back to Diesel's archive, with a modern reinterpretation of the brand's ​'90s shapes. For extra damage, go for Acne Studios' knee-length boots made in collaboration with Kero, which feature a traditional Swedish beak shoe construction, silver-toned rings and an Acne Studios engraving on the back. And, finally, you'd find it hard to go wrong with a pair of Mil-Tec Invader Boots available on Military 1st – the ultimate online shop for all things utility.

Diesel
£375 at diesel​.com
Acne Studios
£1050 at acnes​tu​dios​.com

Mil-Tec Invader Boots
£89.95 at mil​i​tary1st​.co​.uk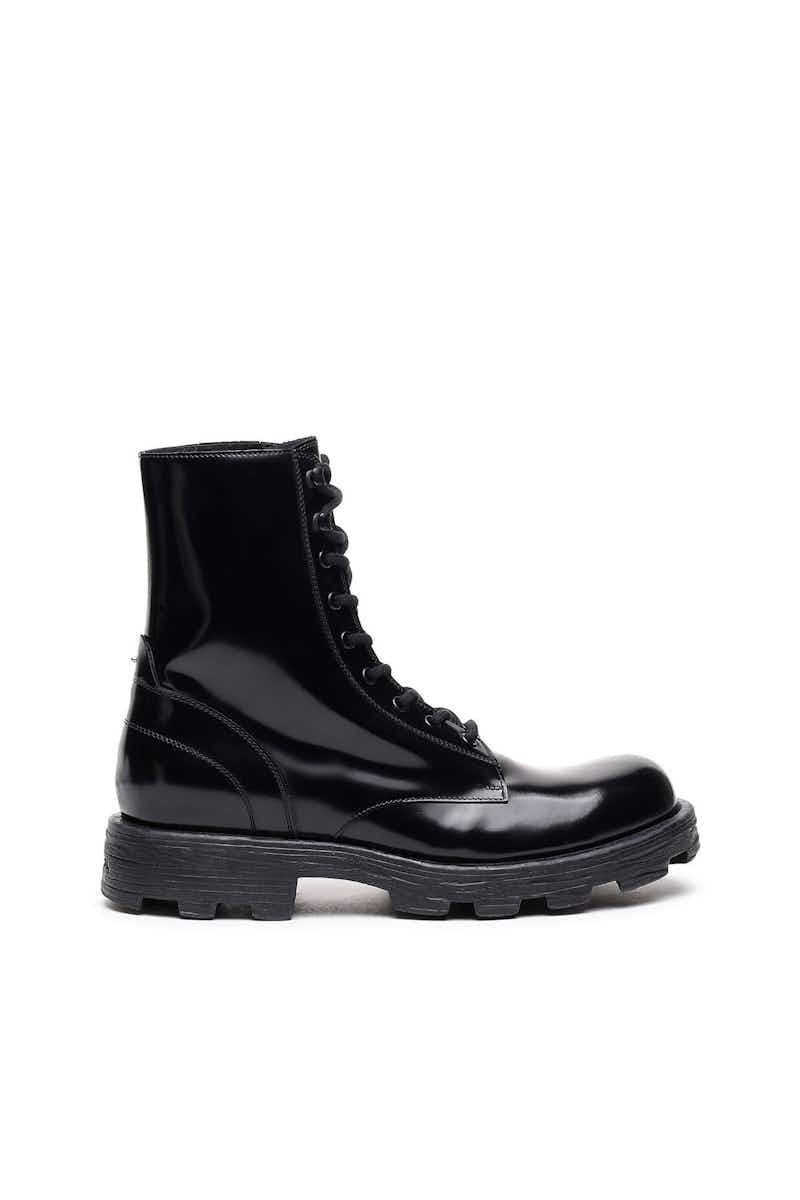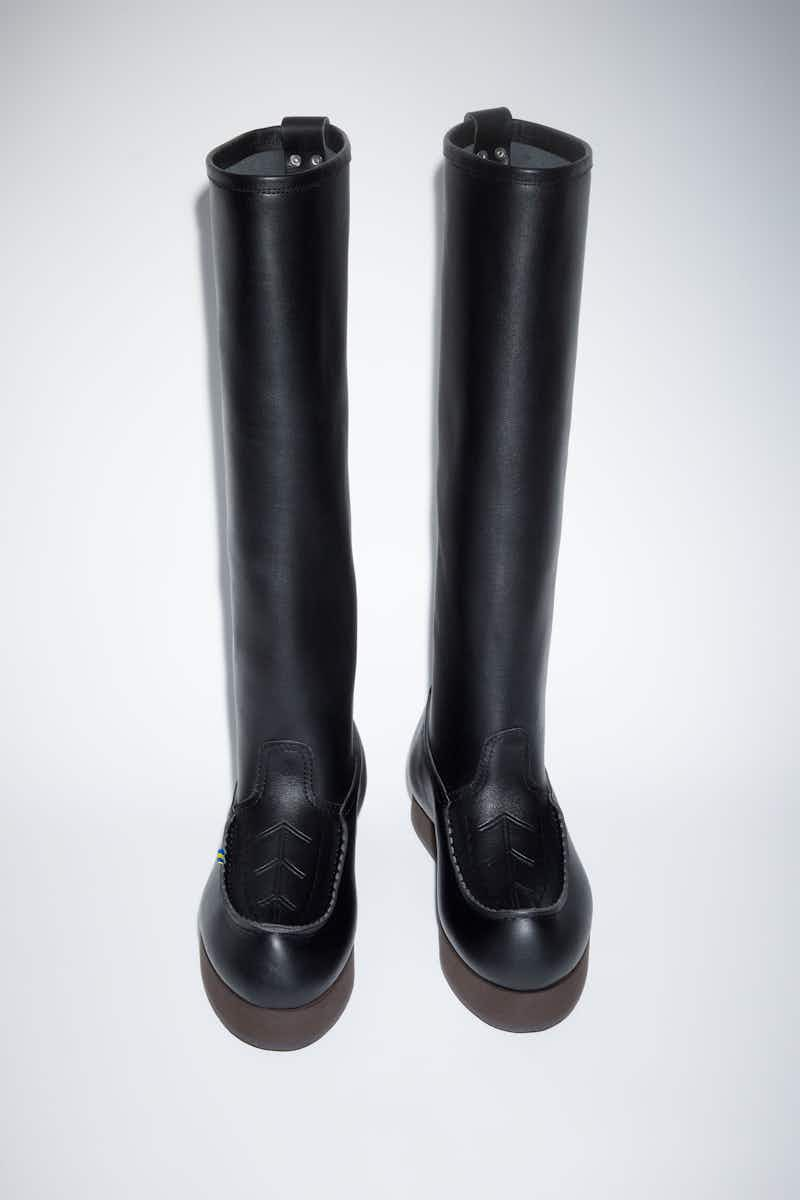 More like this