The Lost Boys: how a Scouse skateshop dressed a city

From anime girls in hair-rollers to cartoon crocs pissing on The Sun, Lost Art has spent two decades creating a wardrobe for the kids of the 0151.
Every skatewear shop has its emblem. Supreme has the Barbara Kruger-style box logo, Palace proudly bears its Tri-Ferg. For Liverpool-based shore Lost Art, it's a mischievous green croc which – most often or not – will have its cock out, pissing on The Sun.

For the past two decades, the proudly Scouse store has served as the go-to place for local skaters to grab both their hardware and the newest clobber.

​"It still feels like skate shops of days gone by," says Rob Mathieson, regular Lost Art illustrator and the man behind another of the collective's graphics, a Scouse anime girl in rollers. ​"Kids can go hang out, chat, watch old skate videos. Sounds cheesy, but there's a real family feel to everything they do."

Like most members of the Lost Art crew, Mathieson first met the store's founder, Dave Mackey – known round town as just Mackey – through the city's intimate skateboarding scene. Still, the man with his name above the door isn't one for shouting about the beloved status of his shop. ​"I've said a lot about Lost Art over the past 22 years so I've been trying to keep my head down," he says. So, these days, he leaves it to the likes of Palace skater Charlie Birch, his filmmaker brother Oliver and a whole clan of kids mad about their boards.
It was Oliver who was in charge of documenting Lost Art's latest big venture: a capsule collection of tees and long sleeves with John Cooper Clark to celebrate the release of the punk poet's autobiography, I Want to be Yours.
Each of the pieces were illustrated by Russ Weasel, the skater-turned-artist who operates under the pseudonym Sketch Stance. ​"Working on a collab is always great but the thing that made this one so special was having the opportunity to work on it with Sketch Stance, a long time friend of the shop and team rider," explains Oliver.
The collaboration was based around one of Cooper Clark's most well known pieces, Evidently Chickentown, which the team says, was picked as its lyrics felt particularly apt for life in lockdown ("stuck in fucking Chickentown").
Weasel has been a key Lost Art feature since the beginning, first selling zines at the shop back in 2005, before going on to be one of the collective's most trusted collaborators. ​"We'd just sit in there for hours chinning brews from polystyrene cups waiting for the rain to clear," he recalls of life in those early days.
Lost Art first opened on Bold Street in 1999. Unemployed at the time but with a tiny bit of cash saved up, Mackey set about creating the city's first proper skateshop: a place where his mates could come and buy boards and hang out all day. The name, he says, came from his yearning for the bygone days when skating in the city felt communal and exciting, as opposed to something you did because you were bored.
Throughout the noughties, Lost Art was the place to go if you were after exclusive decks – the store was one of the first places to stock Palace when it started in 2009 – as well as the newest garms from the likes of Adidas, Nike and Vans. It even bagged the Best Skateshop Award at the Bright European Skateboard Awards in 2012, beating out Nozebone in Paris and Madrid's Welcome Skateboarding.
Unfortunately in 2016 things went, financially speaking, tits up, and Lost Art was forced to temporarily close its doors. Mackey puts it down to the overall economic shift along Bold Street, with a rise in rents forcing a slew of neighbouring shops to shutter, making way for bars and restaurants.
"It became a place to go after you've been shopping," Mackey explains. As debts began to mount and loans from friends and family dried up, Lost Art went into liquidation.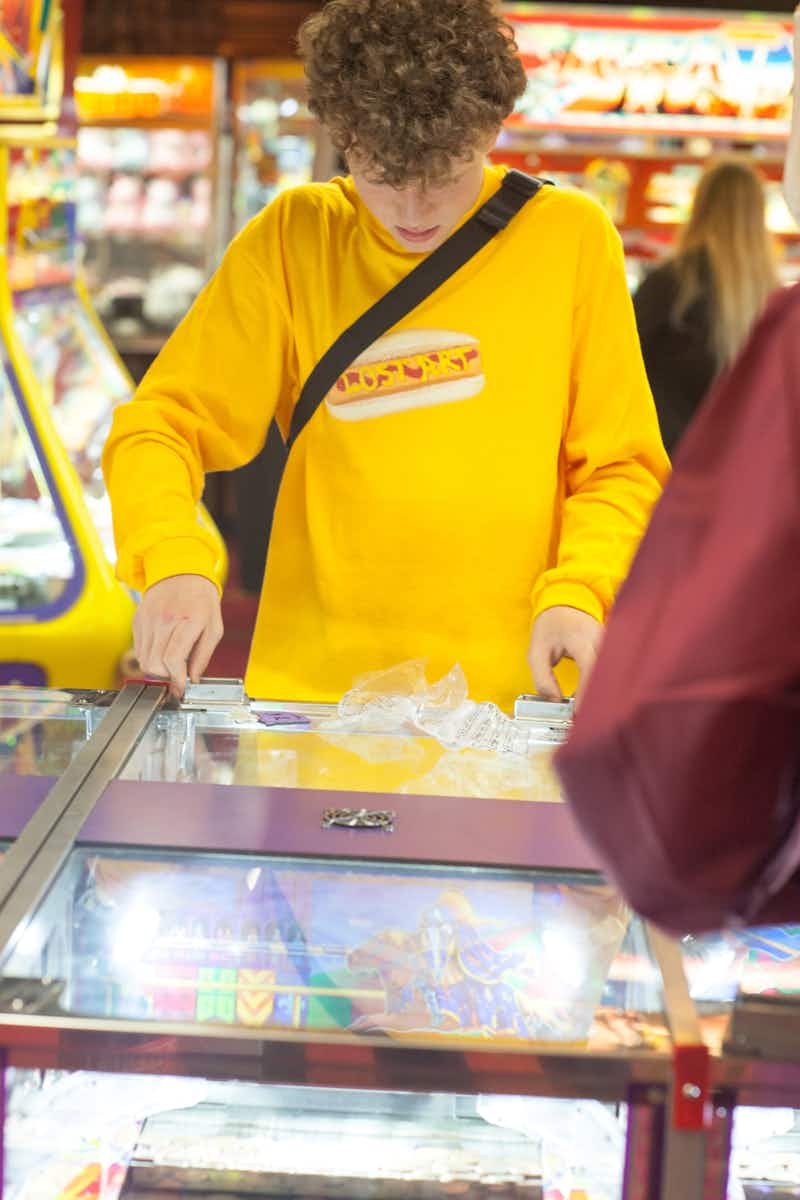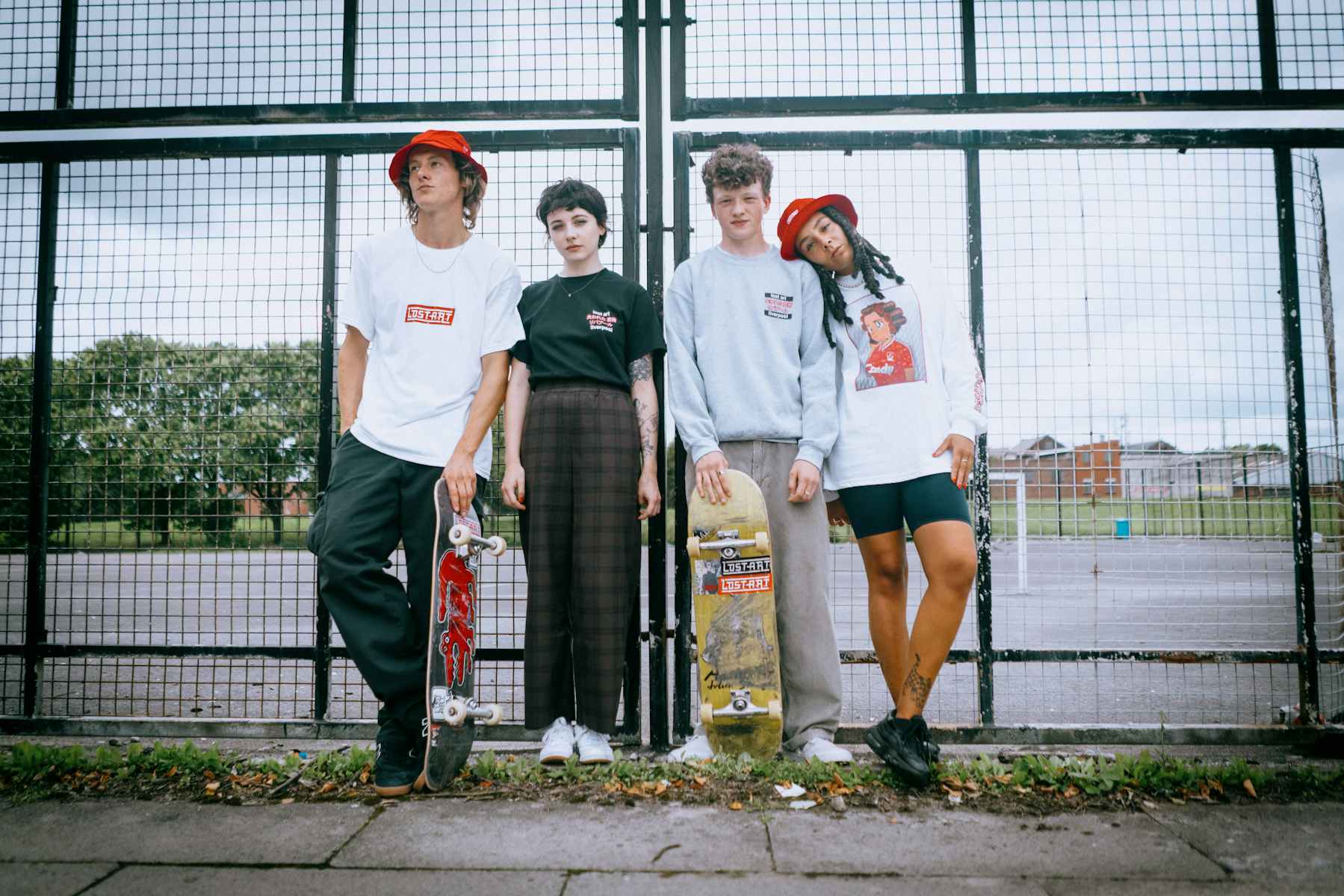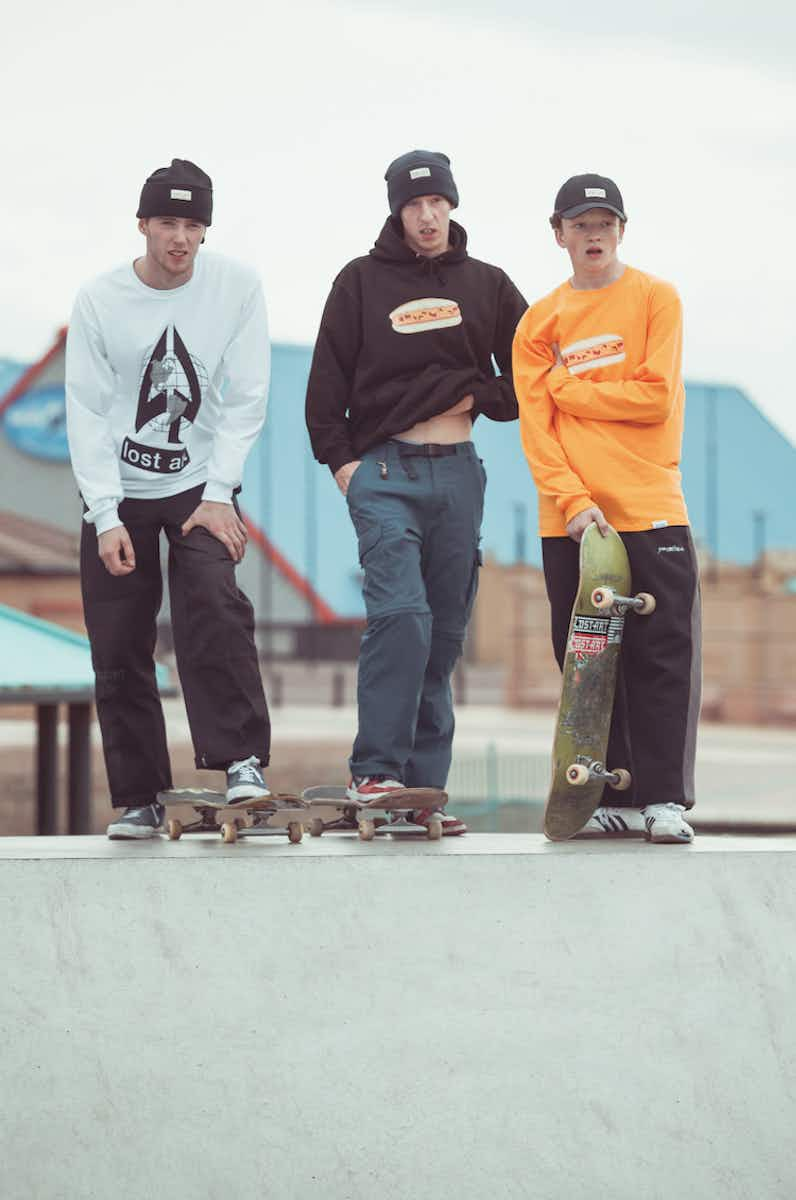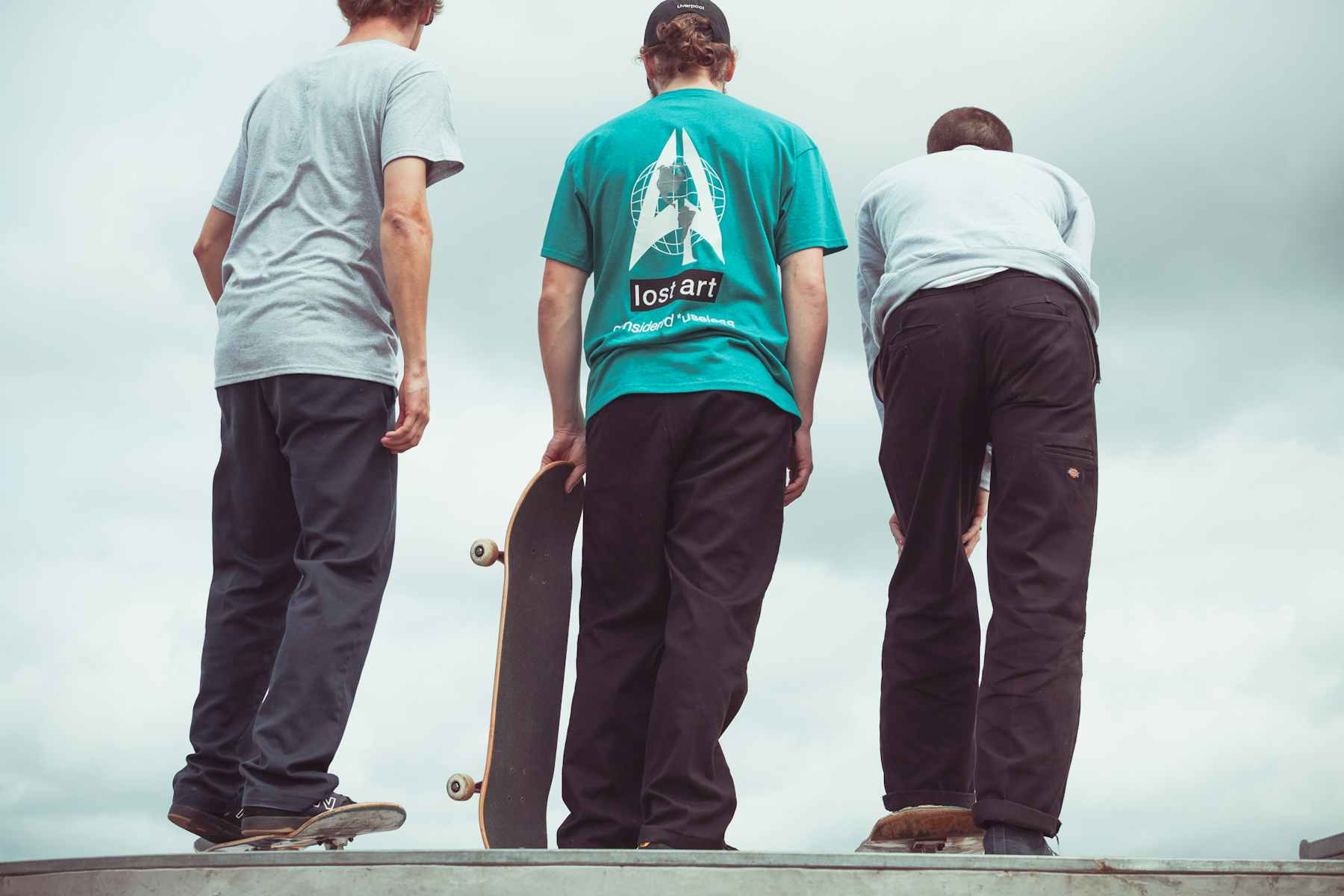 Luckily the store wasn't gone for long. Five months later Mackey, alongside his mates Mick Jones and Paddy Quinn, set up shop round the corner right above The Merchant – a Scouse prin hotspot where you buy one G&T and get another for a quid.

Their new shopping destination-cum-clubhouse – temporarily renamed Useless Wooden Toys Society before the trio could buy back the Lost Art name later that year – snapped back into action, resuming its place as the scouse skate Mecca and the scene's community hub.
"Dave Mackey is the man, he's done so much for the skating community," says 19-year-old skater and shop regular Jordan Leadbetter. He became friendly with the Lost Art crew simply from hanging about in the store. ​"The [Lost Art] lads have always passed me shoes, clothes and boards when I started filming [skate videos] with them."

Of course, it's not just those who know how to do a Backside Smith who love the place. Like sporting your fave footy shirt, Lost Art is a badge of honour by those who have left Merseyside.
"When I've worn my Lost Art stuff out and about in London and Brighton, I've got into loads of conversations with random scousers who've recognised the shirt," says 22-year-old graphics graduate Heather McNally.
Understandably so. Lost Art is a brand with history, local pride and a defiant outlook; moving with the times and never staying down despite some serious blows along the way. Mackey and his Lost Art family have completely flouted what it means to run a successful store in today's climate, keeping the pace as one of Liverpool's most vital exports over the last two decades. As Russ Weasel puts it: ​"The croc is always active and hungry."
You can shop Lost Art's latest bits and bobs here.

More like this