The (many) colours of cult label Sies Marjan

Closing its doors in 2020, the New York brand cultivated a devoted following and changed the way youth in the city dressed. Now, The Colors of Sies Marjan retraces its five-year influence.

In insomniac city New York, a sartorial zeitgeist befitted the common trope for years: black, grey and neutrals were the uniform, smart was the dress code. Pieces were office-friendly, unfussy and easy to pick out of a wardrobe before heading for the subway in the morning.
That is until Sies Marjan landed in 2016, erupting like a multicoloured pinãta over the most hardened of fashion critics, and becoming a cult revolution for young New Yorkers drowning in a sea of bland. Here was a youthful, energetic brand that offered an alternative to monochrome. A lipstick red trench coat, a fuchsia A‑line skirt, an emerald green shirt, each bolting through the hegemonic navy v‑neck sweaters and beige macs of Manhattan.
"New York really is a place that used to be black, grey and neutral," says Sander Lak, founder and creative director of the brand. ​"Suddenly, [Sies Marjan] was this burst of colour and, within the context of New York, I think it really worked because of that."
But in 2020, Sies Marjan fell victim to the financial hardships of the pandemic and shut its doors after five years. That wasn't the only reason for the brand's closure, though. A fashion system that often expects up to six collections from a brand each year, and its relentless demands of young designers was difficult to keep up with. There were times when Lak felt he couldn't say no to more work, with pressures to start a menswear line, introduce shoes and accessories, and collaborate with Dutch architect Rem Koolhaas coming from all directions.
In May of that year, Lak, along with other independent designers, CEOs and retail execs, signed onto the Rewiring Fashion proposal, which pinpointed constraints in the industry, such as production cycles and the mammoth fashion schedules. ​"It's a very tricky situation, and it's not something that will be solved just by signing a petition," Lak says. ​"It's the nature of the beast. It's hard to say no. We have to individually and collectively figure out how to sort of bend some of that. But completely changing it? That might be very hard."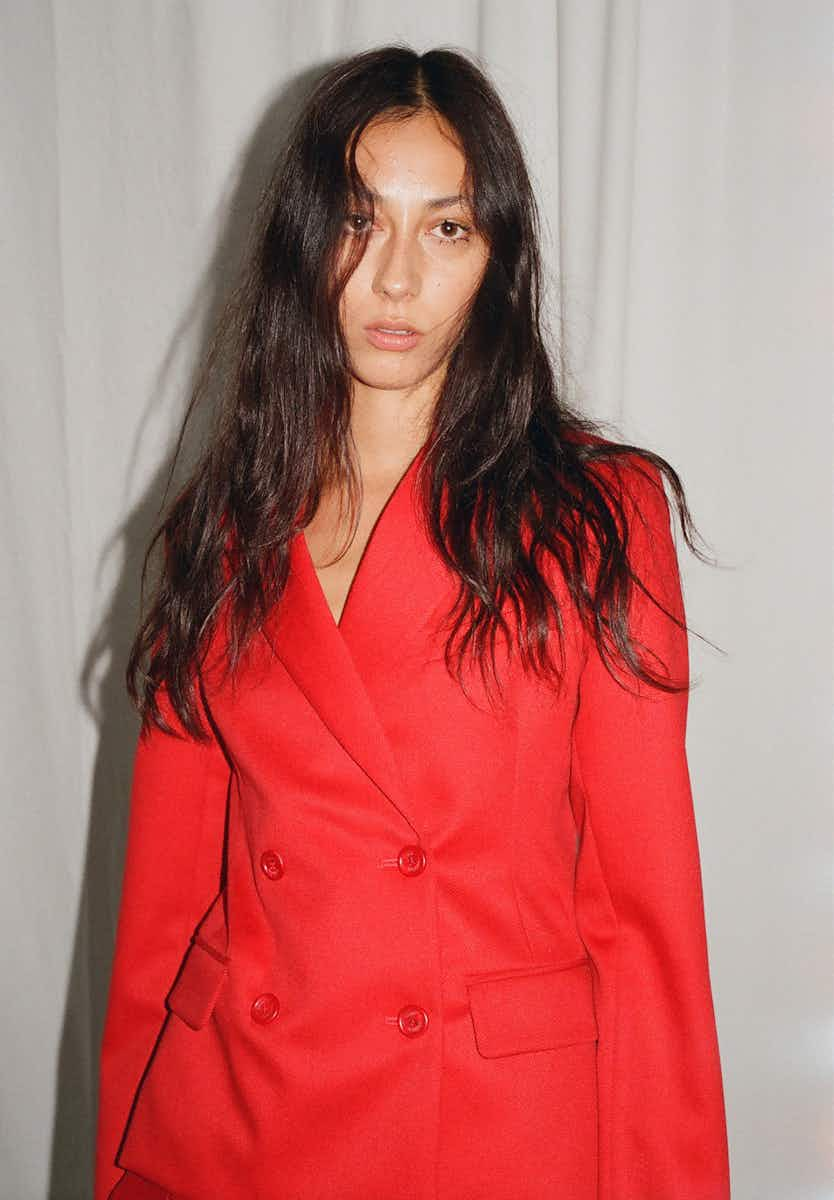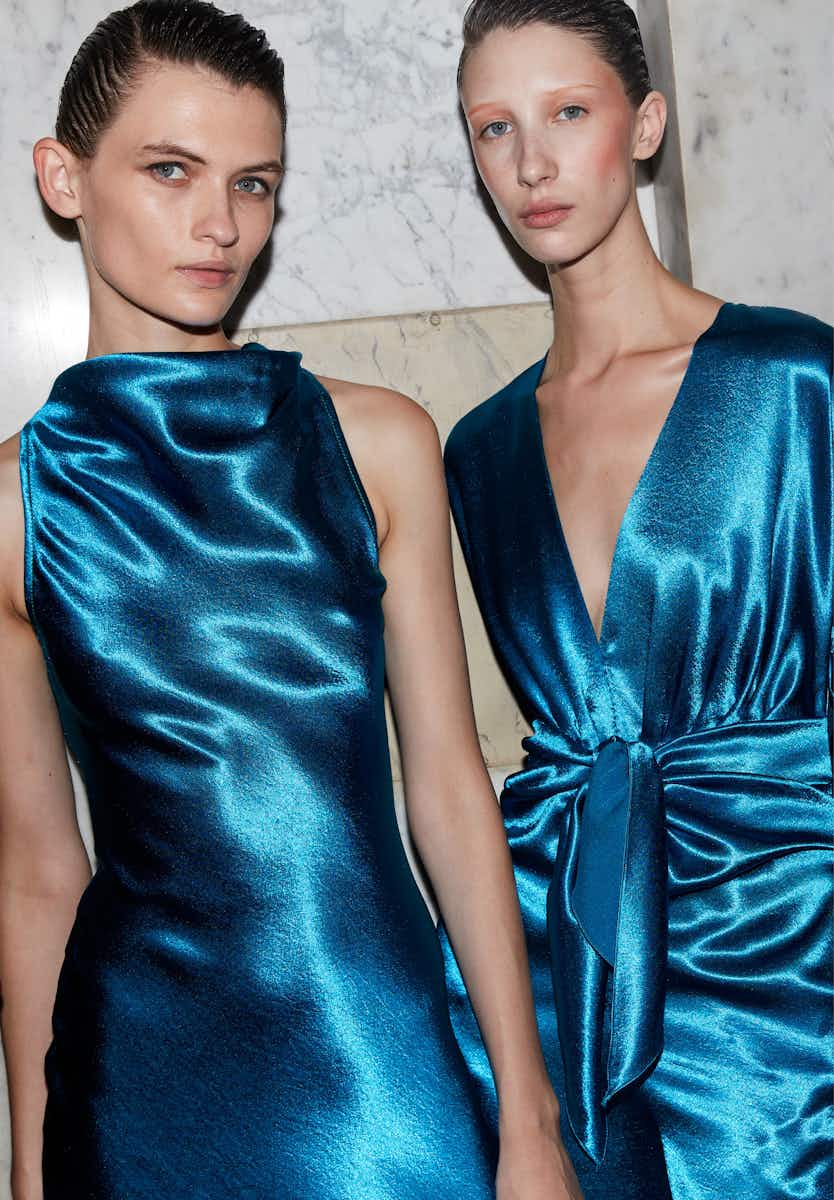 Now, The Colors of Sies Marjan has been released by Rizzoli, a collection of highly illustrative references, notes, best bits, collection highlights and campaigns. It looks back at one of most influential brands to have emerged from New York in the past decade, and inside the luminous mind of its charismatic boy-about-town founder.
"When we closed the business, I took a really long break and literally turned my phone off. I was so used to working, being in the rat race" he says. ​"I needed to find a way to close the story for myself and everyone involved. I decided the best way to do this was by making a book. We closed the business in a really tough time, and I felt I never had my last ​'swan song' in a way."

Back in February 2016, Sies Marjan's debut show was presented in an under-construction penthouse in a 58-story TriBeCa tower. The exposed brick and cement floors became a blank canvas for the brand's New York initiation into a trippy wheel of colour: full looks in key lime yellow, spikes of tangerine, deep plums and super sweet pinks. The only black on show was punctured by prints of clubbers across the fabric, or given a shiny iridescent coating. The collection was so out of the ordinary for New York Fashion Week's unwritten all-black policy that The New York Times headlined its show review ​"Sies Marjan, New York Fashion Week's Most Buzzed-About Debut, Turns Its Back on Black."
"People were like, ​'Wait, colour? Pinks and yellows for a winter collection?' as if that was such a big revolution'," Lak says. ​"It wasn't planned, but it really hit the spot. I wasn't like ​'OK, [colour] is not happening in New York, so I'm going to do this.' It was something that happened really organically. We stuck to our cores, because that's what we started with. It was authentic."

Before setting up Sies Marjan, Lak had worked as the design director for Dries van Noten in Antwerp. Once you know that, his penchant for colour makes a little more sense – van Noten's cerebral approach to design has favoured supersized maximalism since the late ​'80s. Lak's own brand was a natural development for the now 39-year-old designer. In fact, a Sies Marjan line-up wouldn't look so far off a Dries Van Noten collection. Lak took with him an almost religious devotion to dressing for joy.


He seeks out colour with an almost military-like precision, his unwavering eye catching onto shades that pass us by everyday. ​"My colour references are usually taken with my iPhone of a wall, a car, a Dunkin Donuts or McDonald's wrapper," he says. Over the five years of Sies Marjan, Lak was finding ways to elevate ubiquitous but underrated colour combinations, like the ugly purple and blue of the Baskin Robbins logo, or the acidic title cards of Stanley Kubrick's films, turning them into draped silk dresses.
"It was never about Kubrick or Dunkin' Donuts. It was always about how colour is used and how I could take something that is cheaply put into context and elevate it. It completely changes the content of those exact same colours."


The Sies Marjan customer was also a huge influence for Lak. Before the brand emerged, he remembers New York Fashion Week being, for the most part, ​"sports-oriented", while out on the streets was a very practical, singular style dictated by the extreme weather conditions of the city. But colourful eccentrics walked among the monochrome office workers. By the time Sies Marjan arrived, Lak was able to pinpoint a customer who was adventurous, who was bored of dressing plainly. ​"It was a person with warmth, with intellect and an understanding of the power of dressing," he says. ​"But it was also a person who liked to enjoy life."
By 2020, the brand counted Beyoncé, Zendaya, Courtney Love and Zoë Kravitz among its loyal followers. But perhaps more pertinently, Sies Marjan has a legacy that will far outweigh its five year run. If you look closely, the multicoloured spirit of the brand is everywhere – on catwalks, high streets, in offices, even on the daily commute.
Now, with the release of The Colors of Sies Marjan, Sander Lak is ready to look forward. ​"With the book, I gave it what it needed, what it was missing," he says. ​"Now I can move on. I'm ready for a new adventure.

More like this