The preppy revolution: how upper-class style is being torn up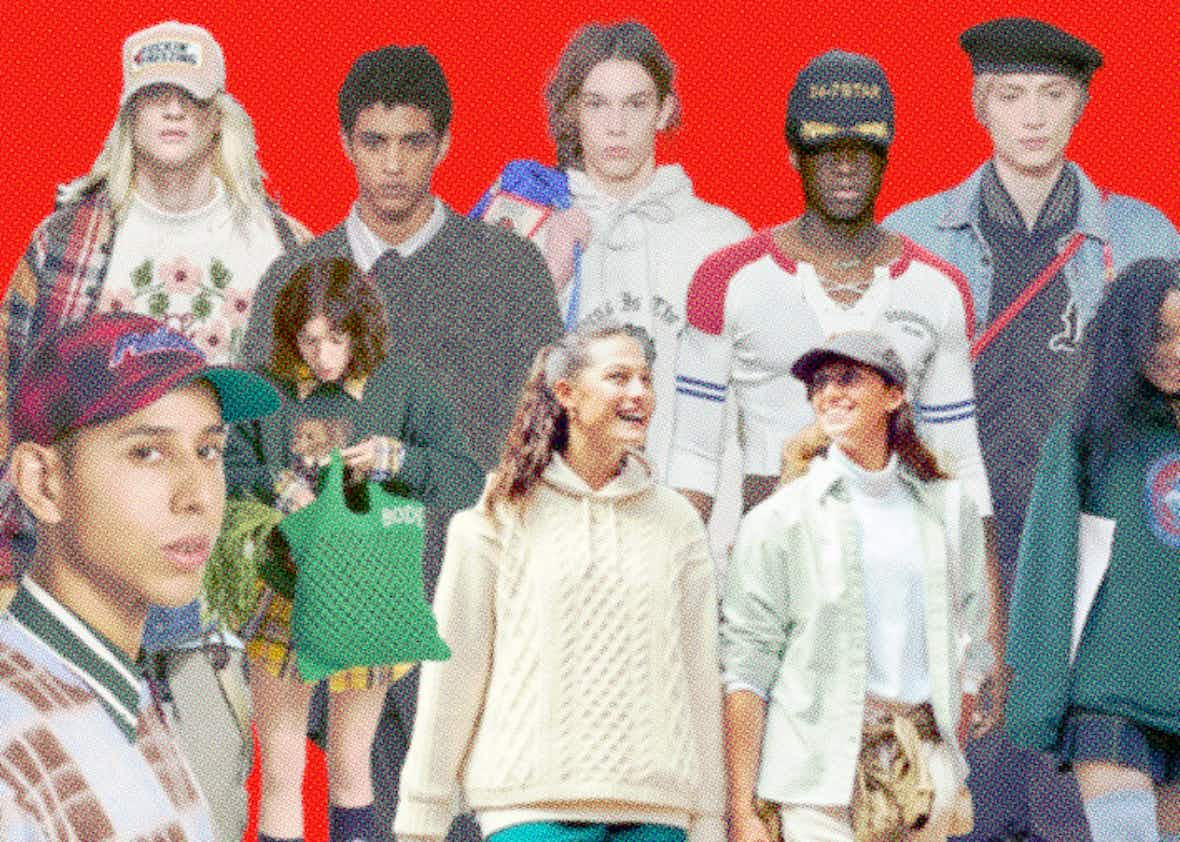 Given there's been plenty of subverted collegiate fashion on AW23 catwalks this season, we investigate why restrictive, preppy style staples have always been ripe for reimagining.

From the birth of collegiate style at Princeton University in New Jersey all the way to the 1965 publication of Take Ivy, a seminal Japanese photobook by Teruyoshi Hayashida that took the spoils of Ivy League fashion beyond the confines of the US, ​"preppy" style has historically been associated with a particular way of life: one that's deeply aspirational, an incubator of laid-back cool, a sense of belonging to a clique that you wouldn't, or couldn't, otherwise be a part of.
This is exactly what brands like Abercrombie & Fitch, Hollister and Jack Wills were selling to a specific sub-section of middle-class teens in southern England, circa 2012. And those teens bought into it – the steamy, black-and-white beachside campaigns featuring inexplicably hot models for Hollister and A&F; the vaguely Etonian, drunk-in-your-mum's‑mansion shoots for Jack Wills. Wearing them felt like being a part of something larger, cooler, richer than yourself.
Ultimately, these feelings turned out to be entangled with an illusion of wealth rather than the real deal, upholding traditional beauty standards that had nothing to do with the UK's (or the US's, for that matter) population at large and were, a lot of the time, toxic. Specifically, A&F's downfall was chronicled in the 2022 Netflix documentary White Hot, where its discriminatory and outright racist working practices were exposed.
In 2006, the brand's CEO, Mike Jeffries, was even quoted as saying: ​"A lot of people don't belong [in our clothes], and they can't belong. Are we exclusionary? Absolutely." If this makes preppy style sound like a relic from a bygone era, don't be fooled – although the kind of prep fashion that's been rearing its head on recent catwalks, in the shadow of Miu Miu's viral SS22 collection of sliced-up school uniforms in October 2021, is one of a different flavour entirely.
In January, the AW23 men's collections indulged in their fair share of collegiate style. MSGM sent out invites made to look like a school admissions form, setting the tone for loose-fitting, pinstripe trousers, school-shirt collars, ties and knitted sweaters straight out of second period. There were knee-high socks, too, and varsity hoodies and jackets slapped with ​"Dreamers University" in calligraphy fonts.
Over at Dsquared2, ​"prep" came a little more unconventionally: denim baseball caps, super-tight lace-up track tops and beige low-rise trousers worn with tartan jackson hats and cropped knitwear that recalled Ralph Lauren's cult bear jumpers. Like the rebellious kid in class tearing up the proverbial textbook.
Together, MSGM and Dsquared2 have tapped into preppy themes and subverted them entirely, changing the rules of a style that has long been considered restrictive, haughty and, yes, exclusionary.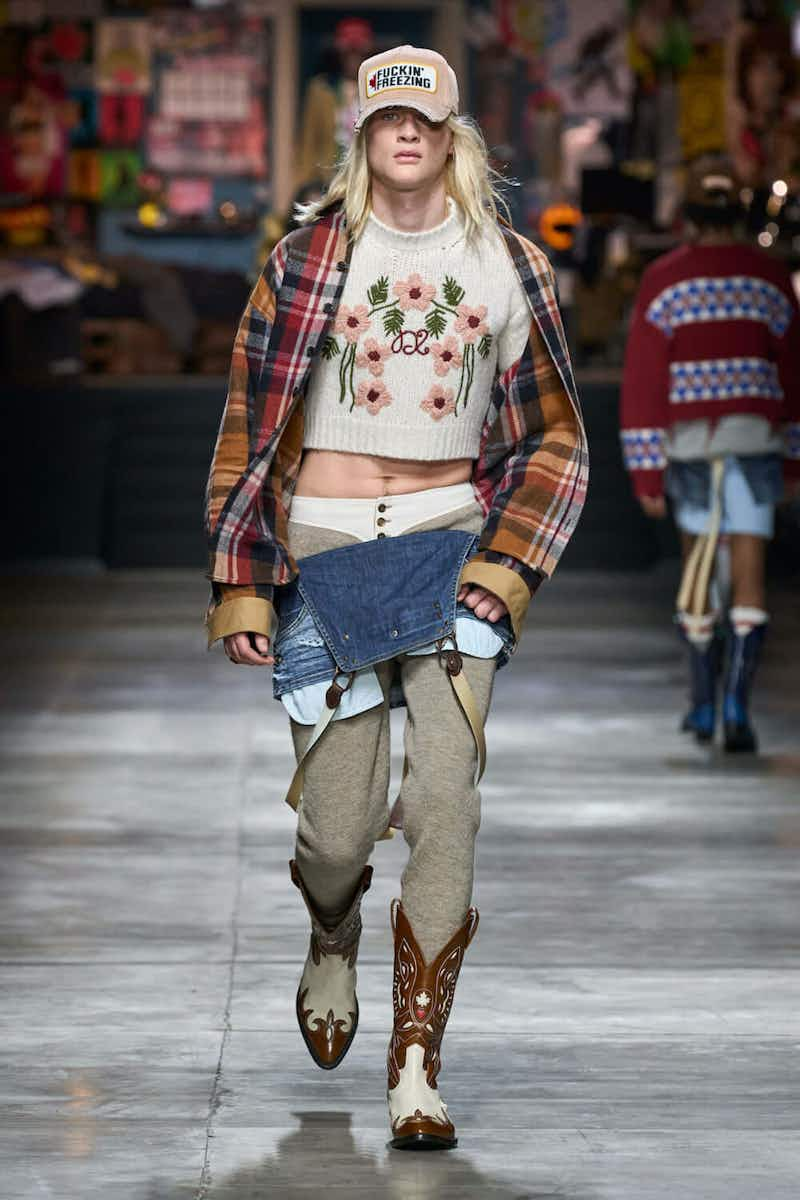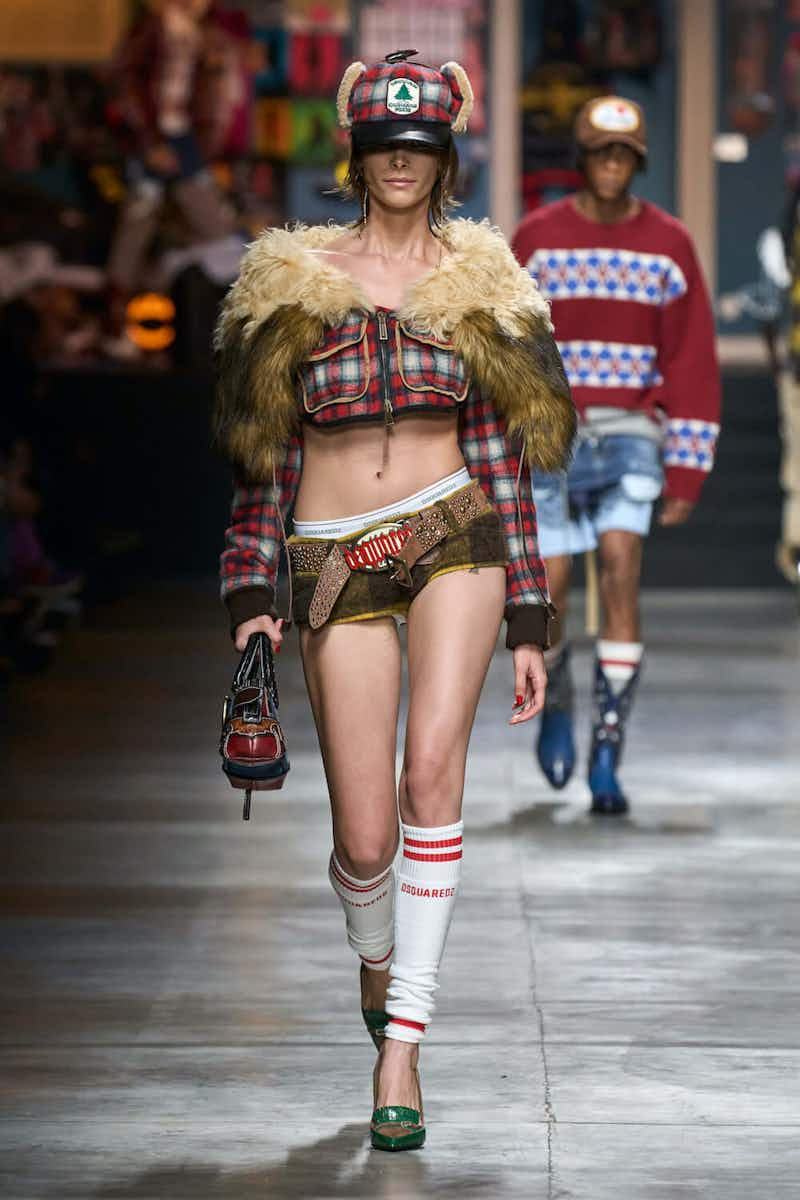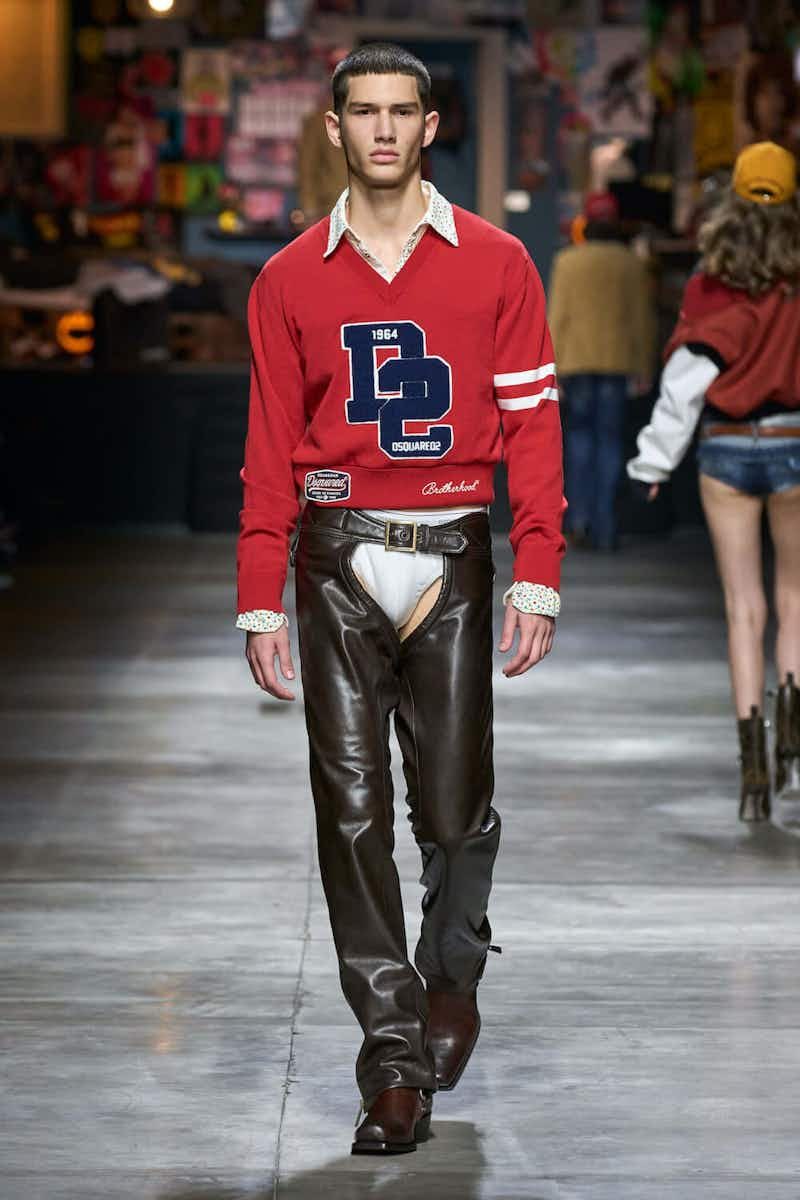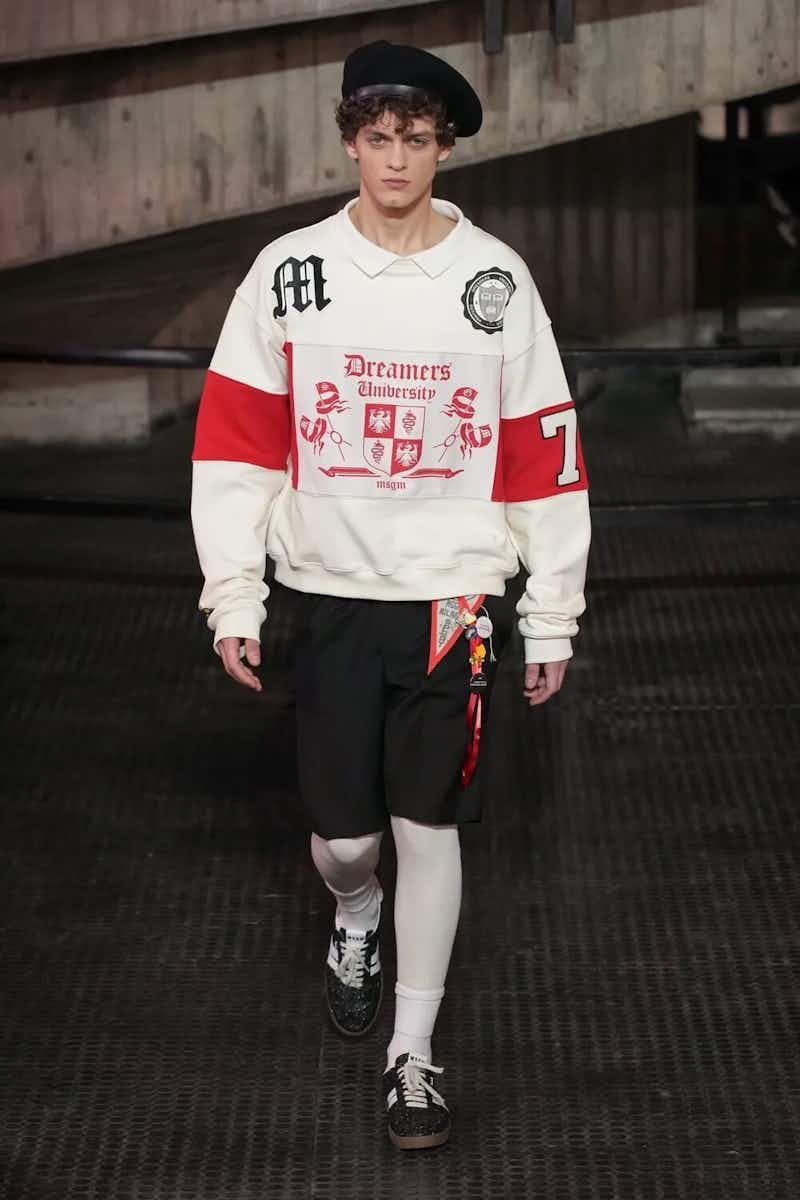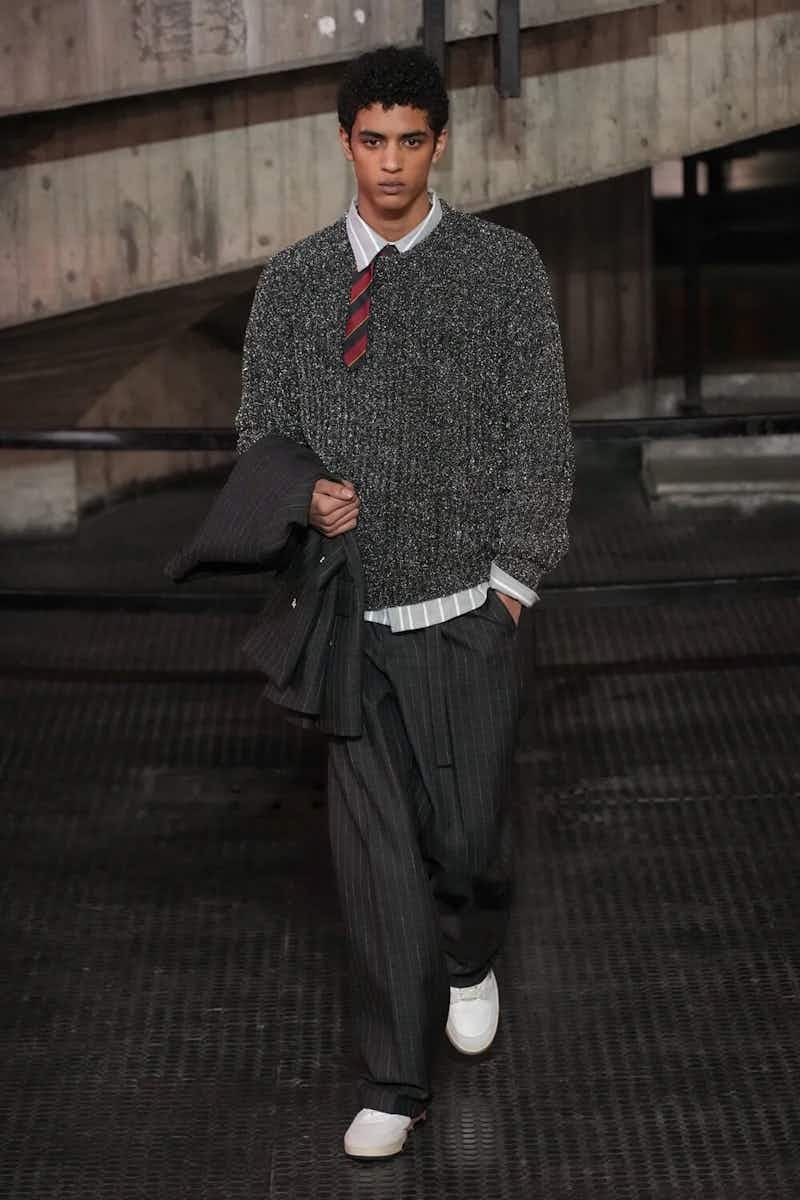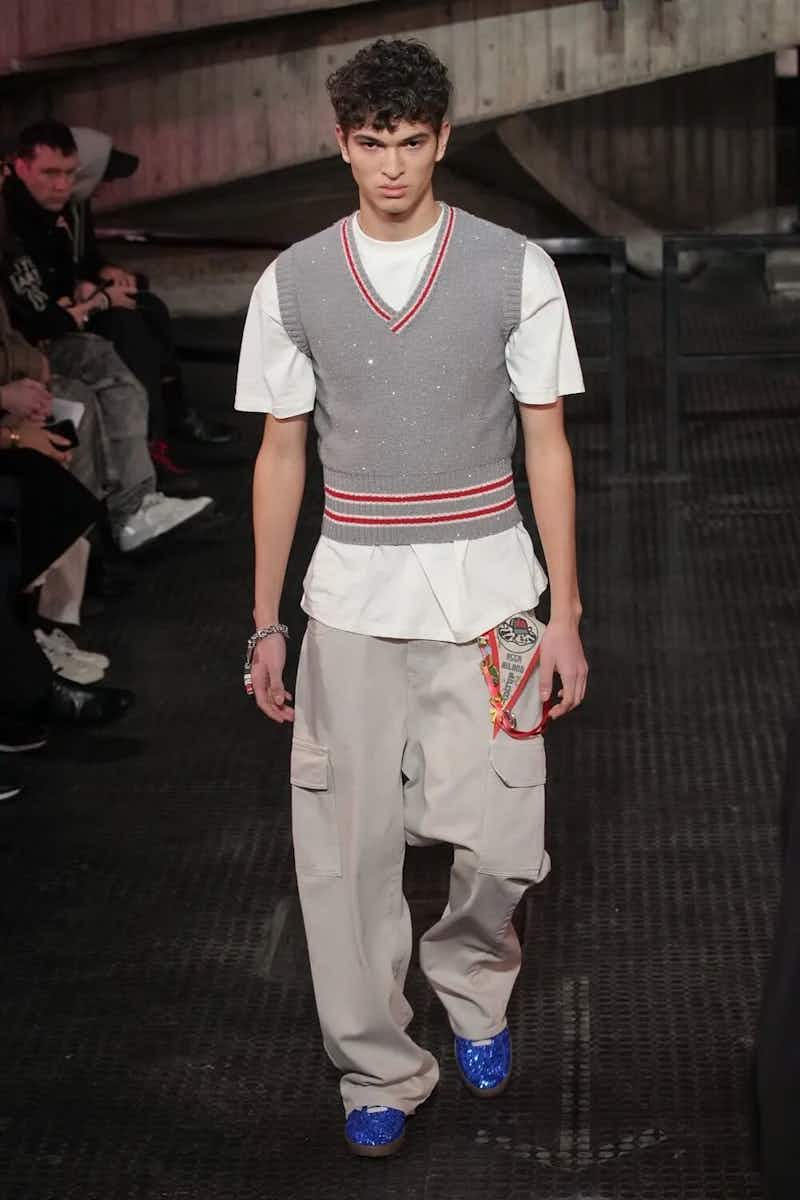 Over the years, this countercultural take on preppy has been reflected in much of British designer Wales Bonner's work, too. In her AW22 collection, she showed slouched, striped rugby polos, fitted denim two-pieces and textured V‑neck knitwear – all of it inspired by American avant-garde jazz trumpeter Don Cherry and his wife Moki (Neneh's mum), as a means of infusing prep staples with an ​"Afro-Atlantic spirit".

For AW21, as part of her ongoing collaboration with Adidas, Wales Bonner paid tribute to the styles of Afro-Caribbean Oxbridge students: notably St Lucian Nobel Prize-winning poet Derek Walcott and Barbadian academic Kamau Brathwaite. Another key reference was Pamela Robert's acclaimed book Black Oxford: The Untold Stories of Oxford University's Black Scholars, which charts the little-known, rich history of Black Oxbridge graduates.
The collection featured raglan tops in deep burgundy and cream, blazers with striped linings and oversized lapels, track jackets and trousers worn with loafers, and opulent, fur-lined coats. It was a vivid reimagining of athleticism and smart dressing away from the constraints of the whiteness traditionally associated with preppy style.
In the podcast Articles of Interest: American Ivy, released at the end of last year, journalist Avery Trufelman embarked on a journey to unpick and better understand the roots of preppy fashion – a trend that she simultaneously called ​"the scourge of her youth" and ​"the most incredible fashion arc of the 20th century". Medleys of crisp white shirts and neat side-partings aside, Trufelman touches on Black Ivy, a book about a phenomenon which recalls Wales Bonner's contemporary work.
In his 2021 book Black Ivy: A Revolt in Style, author Jason Jules pulls together imagery of Black historical figures such as Malcolm X, John Coltrane and Sidney Poitier from the late ​'50s onwards, who all took elements of Ivy League style to make it their own. It's not so much that wearing button-down Oxford shirts, seersucker jackets and fitted blazers was a political act in itself – rather, it was about what they were doing while wearing this gear.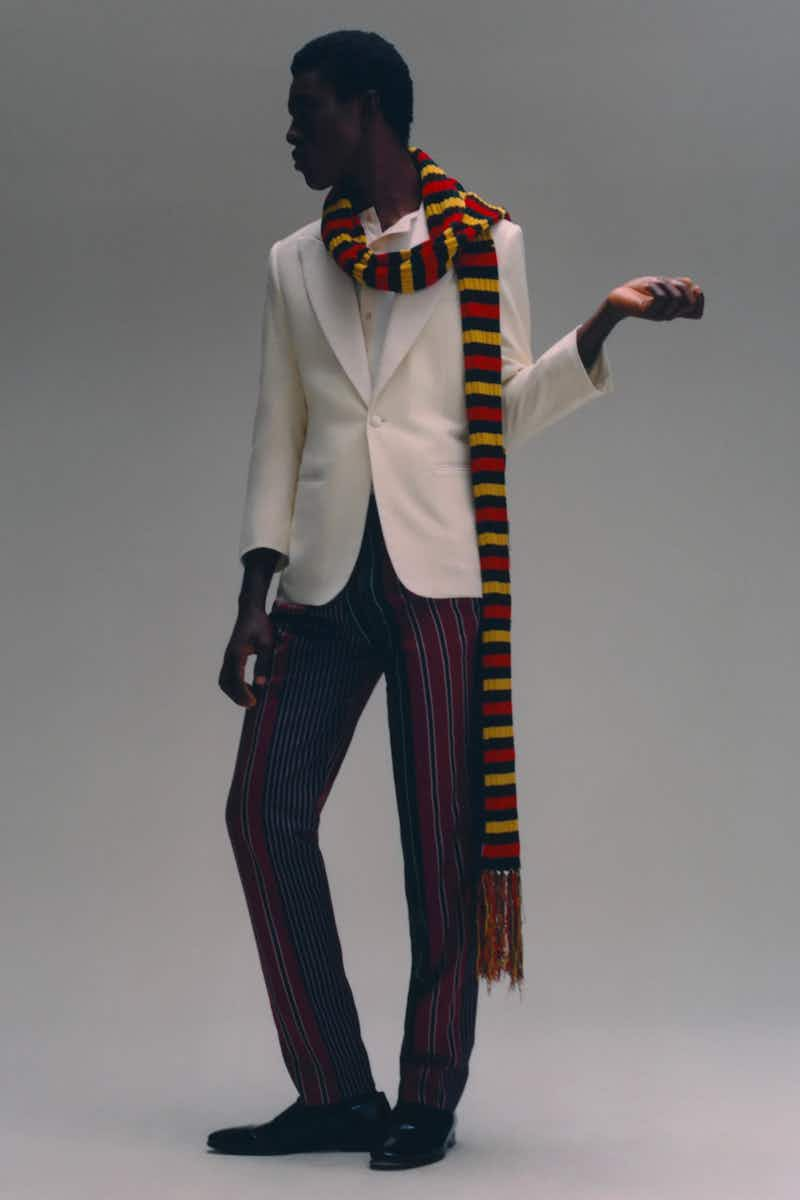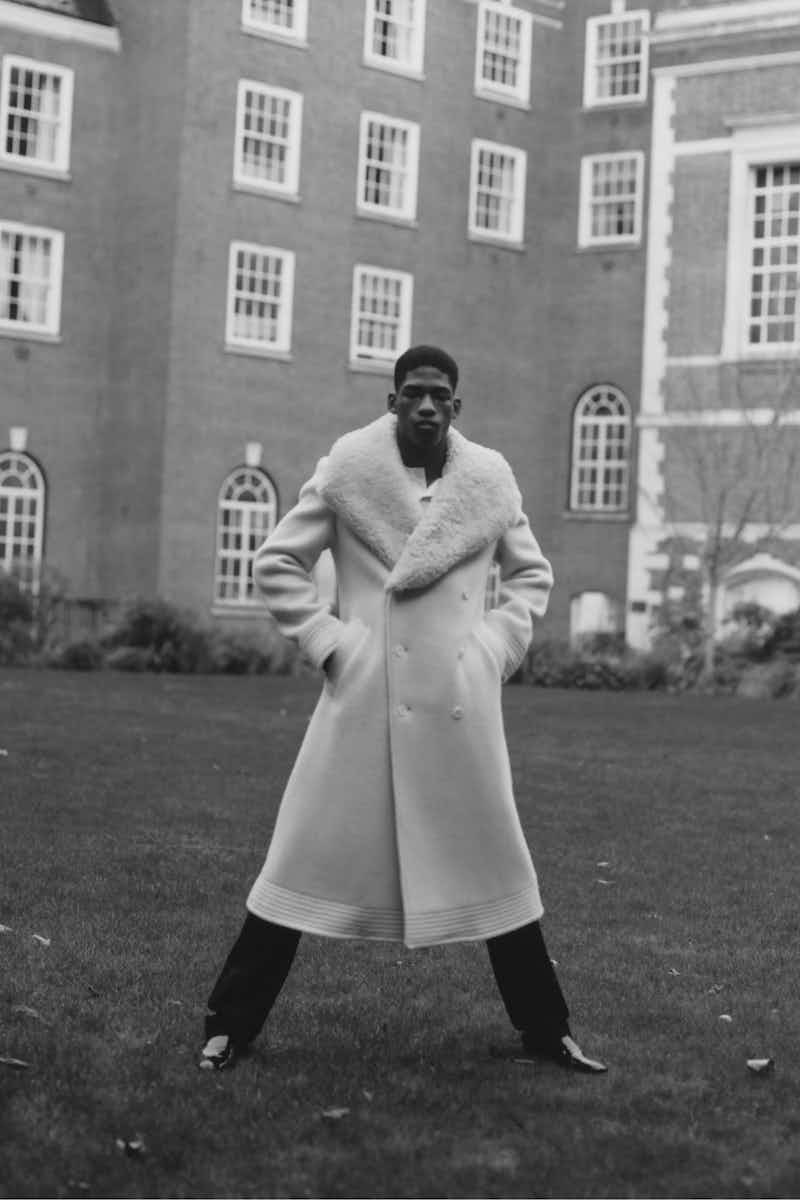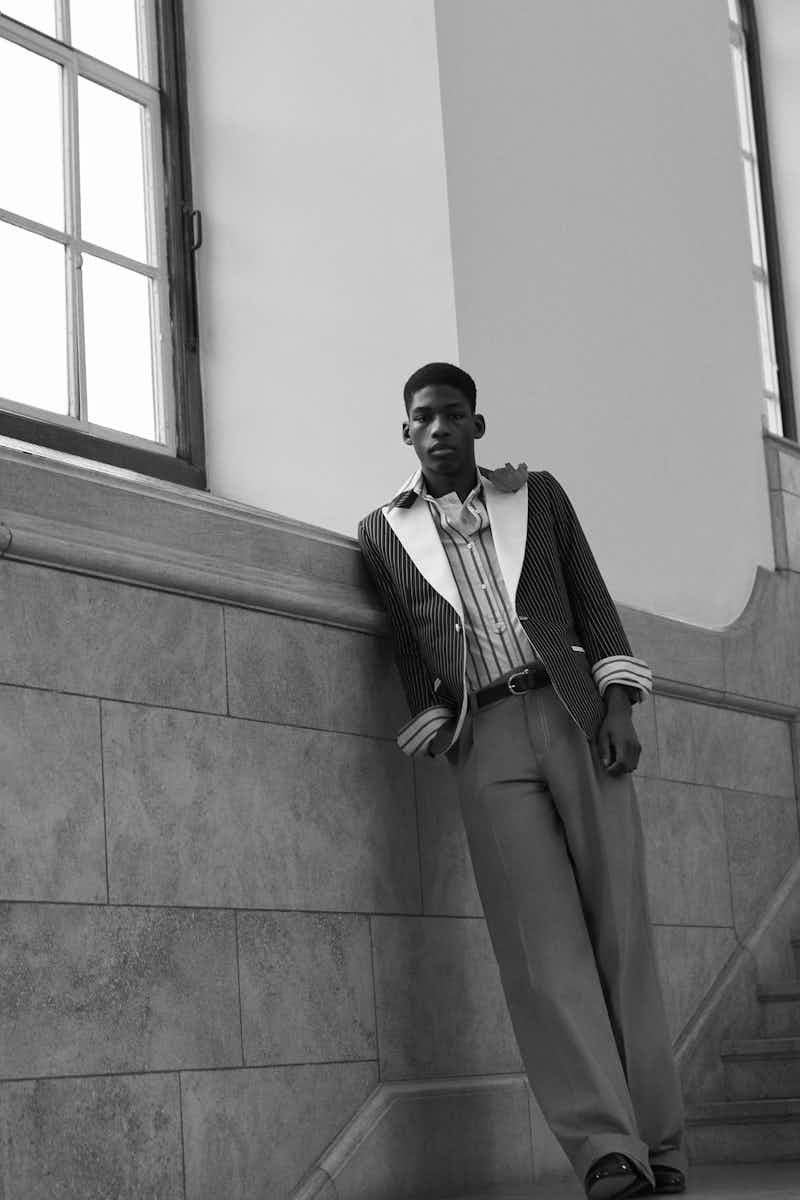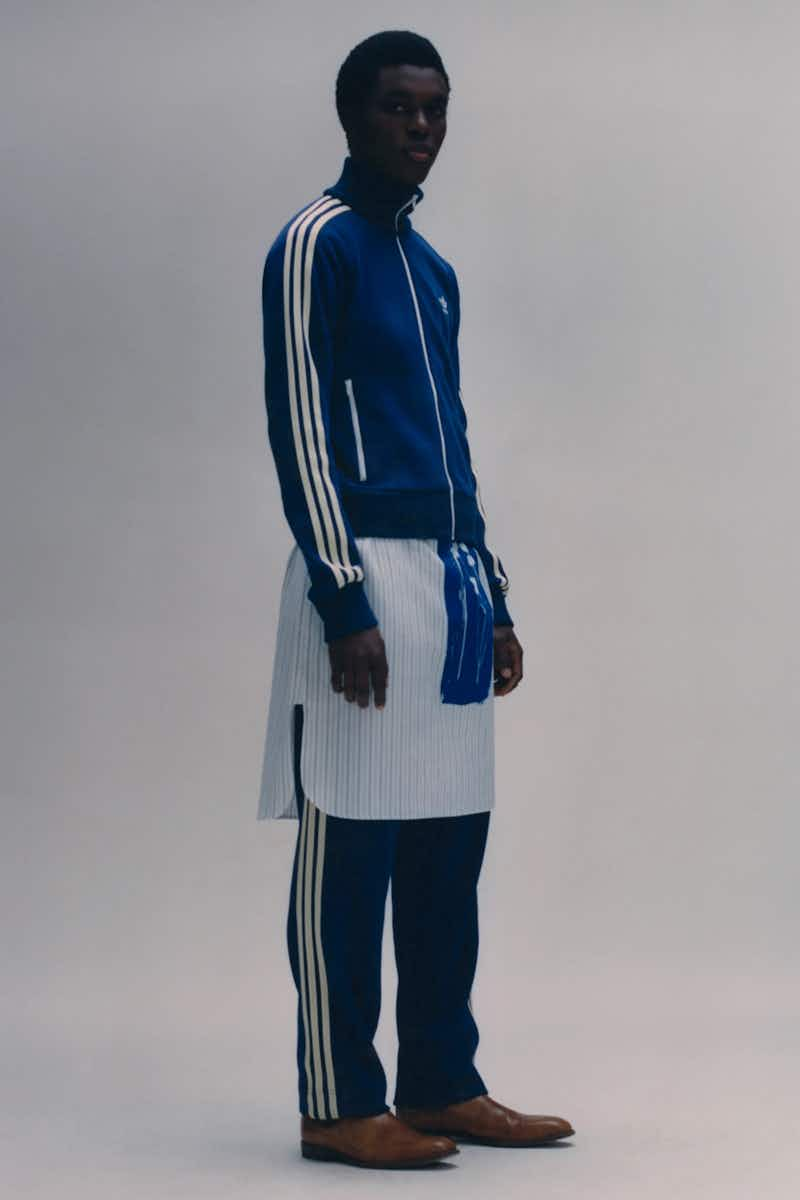 Rev Channing Phillips, who features in the book, was the first African American to be nominated for president, in 1968, at the Democratic National Convention in Chicago; Miles Davis wore Ivy style during his live performances. They were reclaiming an aspirational, all-American trend and subverting it into something edgy and cool that infuriated white America in the ​'60s, coinciding with the growing civil rights movement. It was a sort of uniform for an impending revolution.
"The embrace of Ivy style had to do with a desire to be seen as equal and not to allow particular prejudices and barriers to prevent you from doing that," Jules told the New York Times. ​"If it wasn't for the interruption of the Black activists, we probably wouldn't be seeing Ivy League clothing as interesting or cool right now. And it is cool, very cool."
Admittedly, the stakes are lower in 2023. But the re-emergence of a style that's a far cry from Gossip Girl​'s Blair Waldorf, or early-'00s Abercrombie & Fitch, implies a desire to reimagine the conservatism of a trend that's been around for decades and, as Trufelman puts it, will likely never really go away. As long as class exists, so will preppy style. In a current political climate that's extremely conservative, where many of us are feeling more financially squeezed than ever before, messing around with traditional preppy fashion codes feels that much more irreverent – and playful.


More like this