The ex-Stone Island designer merging fashion, music and deadstock

William Francis Green's obsession with bootlegging has led to a collab with independent record labels, creating a super sweet, super sustainable collection of one-of-a-kind pieces.

William Francis Green has been obsessed with bootlegging for years. For his 18th birthday, he remembers asking for a Riccardo Tisci-era Givenchy shirt – the one with stars around the collar, which was popular at the same time that the Rottweiler T‑shirts were doing the rounds. ​"I couldn't afford one of those shirts, they were like £200," he says. In fact, the birthday gift also had to be his Christmas present to make it affordable for his family. ​"But when I got it, I cut it up and sewed it into a [record label] Hyperdub shirt. That's what I really fuck with, two worlds that would never collide, coming together to make one."
For much of the designer's career, he's had one foot in fashion and the other music. Since his Givenchy DIY, he's gone on to officially collaborate with Hyperdub – the label behind Hype Williams, Klein and DJ Rashad – and has also created a capsule merch collection for producer and songwriter Mura Masa. Now, the Scouser and ex-Stone Island designer is getting ready to release Communal. A design collaboration between 10 independent record labels and DJs from around the world, Green and his mates are dropping a 17-track music compilation alongside an upcycled clothing collection that uses deadstock merch donated by the labels he's working with. Contributors include Nyege Nyege, a collective based in Kampala, Uganda who put on a yearly electronic festival; Svbkvlt, a Shanghai-based label spearheading a futuristic sound, and the UK's LuckyMe, which worked with the late Virgil Abloh.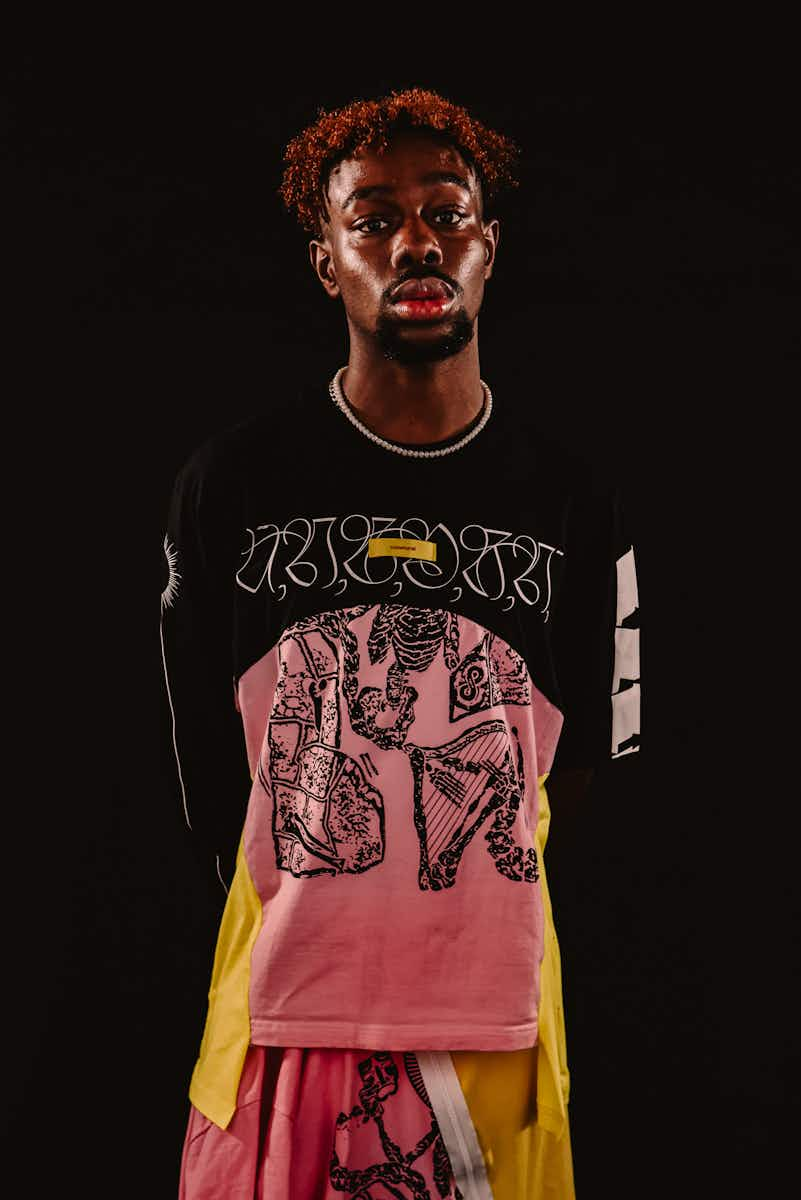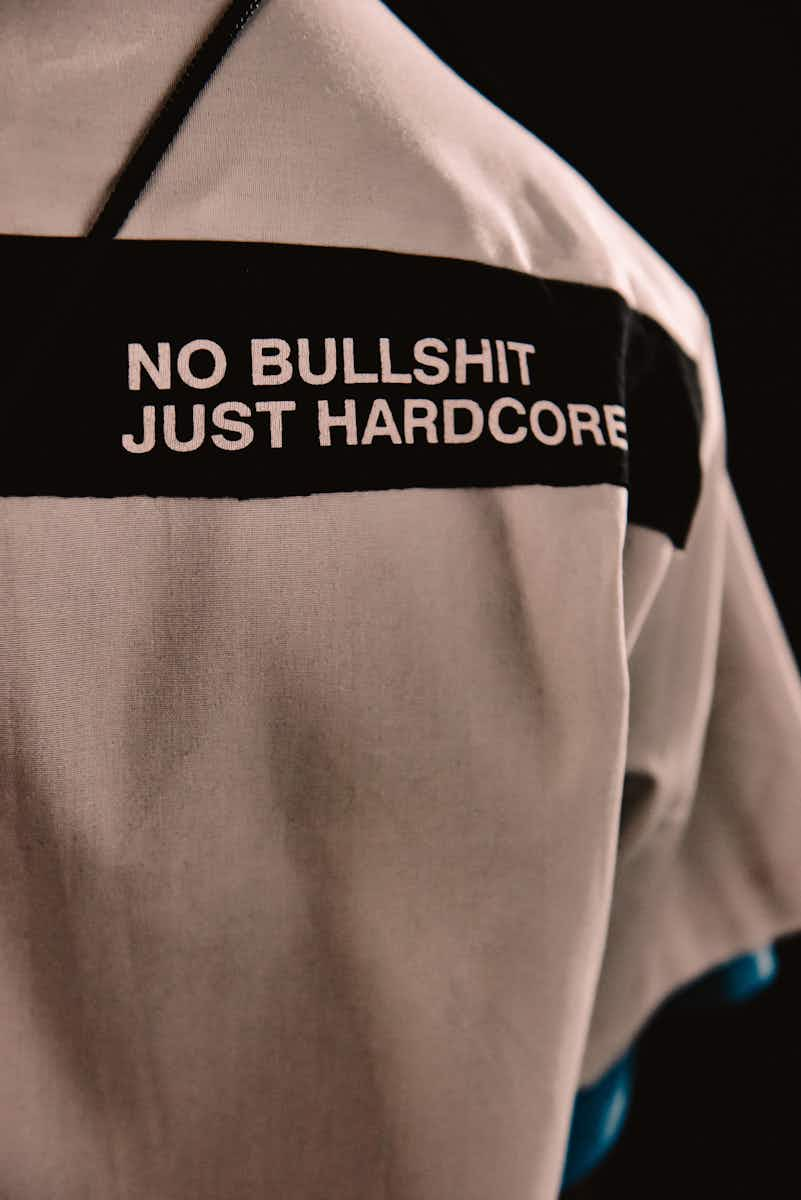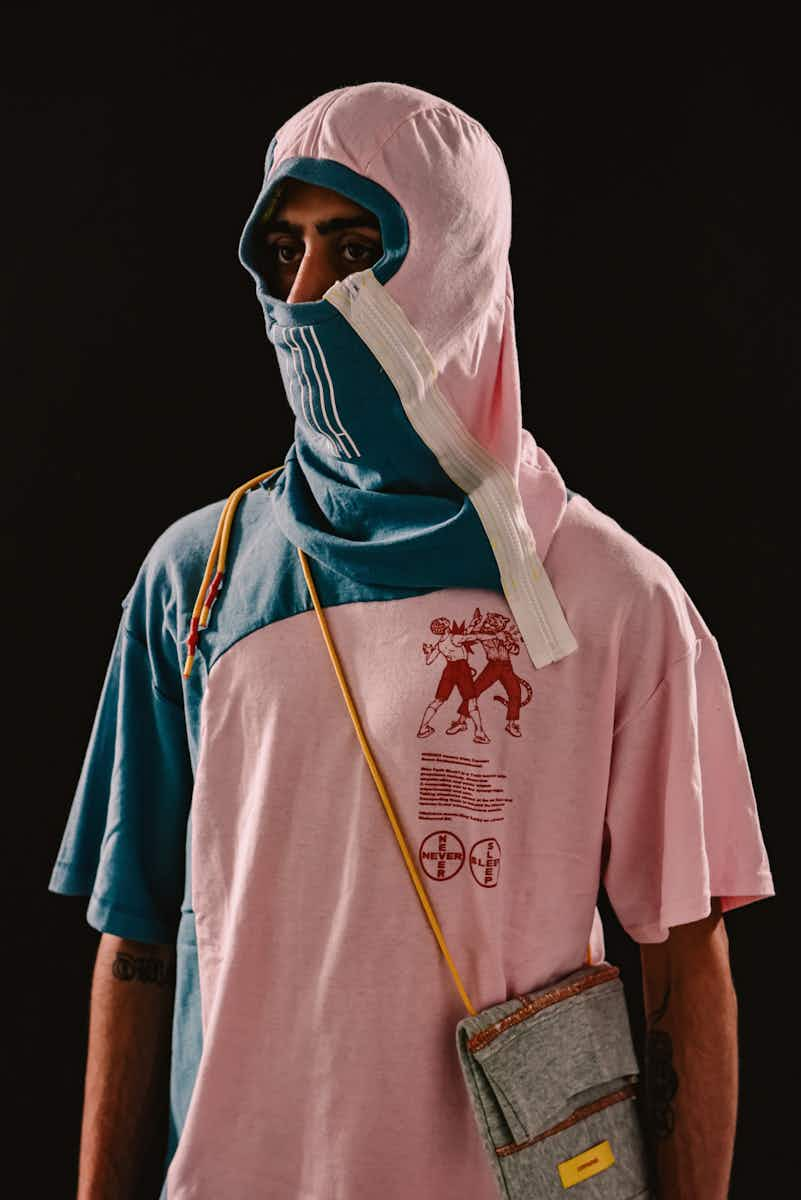 "The musical aspect felt obvious to do," Green says. ​"While I was starting to gather the merchandise from the different labels, the deadstock pieces that they couldn't shift, they started sending and submitting tracks to each other. So it really happened as a very parallel vision between the clothing, music and approach from all the labels, to try and collaborate, merge worlds and make things as strange and diverse as possible."
The collection is, no doubt, upbeat. A mash-up of merch T‑shirts, trousers, shirts and skirts that are heavy on the graphics, each piece is cut and sewn to DIY effect, referencing Green's early love for bootlegging. No one piece is replicable and the use of deadstock fabric stands by Green's stance on sustainability. It's something he's been passionate about for a long time, but as he remembers, it hasn't always been front of mind in the industry.
Green soon realised this at Central Saint Martins, where he graduated with a BA in Menswear in 2017. ​"When I was studying, ​'sustainability' didn't really exist," he says. ​"Obviously it existed, but it wasn't at the forefront of conversations or any curriculum at all. No one really spoke about it, and if they did, it felt a bit like it was done for the sake of it, and not as a necessity like it is now." After spending over five years working in the industry, he now knows that big brands ​"don't give a fuck about the environment". Green feels like it's up to him, as an independent designer, to take responsibility.
"The idea for it to be sustainable is a response to the world," Green says. ​"The upcycling trend is obviously rife right now. I've been doing the bootleg clothing for a while now, and whether or not I'm leaning into the current trend is subjective. But I think the idea of sustainability and zero-waste are fundamentals. Any designer of any scale should be going forward with this thought process."

More like this