Thomas de Kluyver: the self-taught master of radical makeup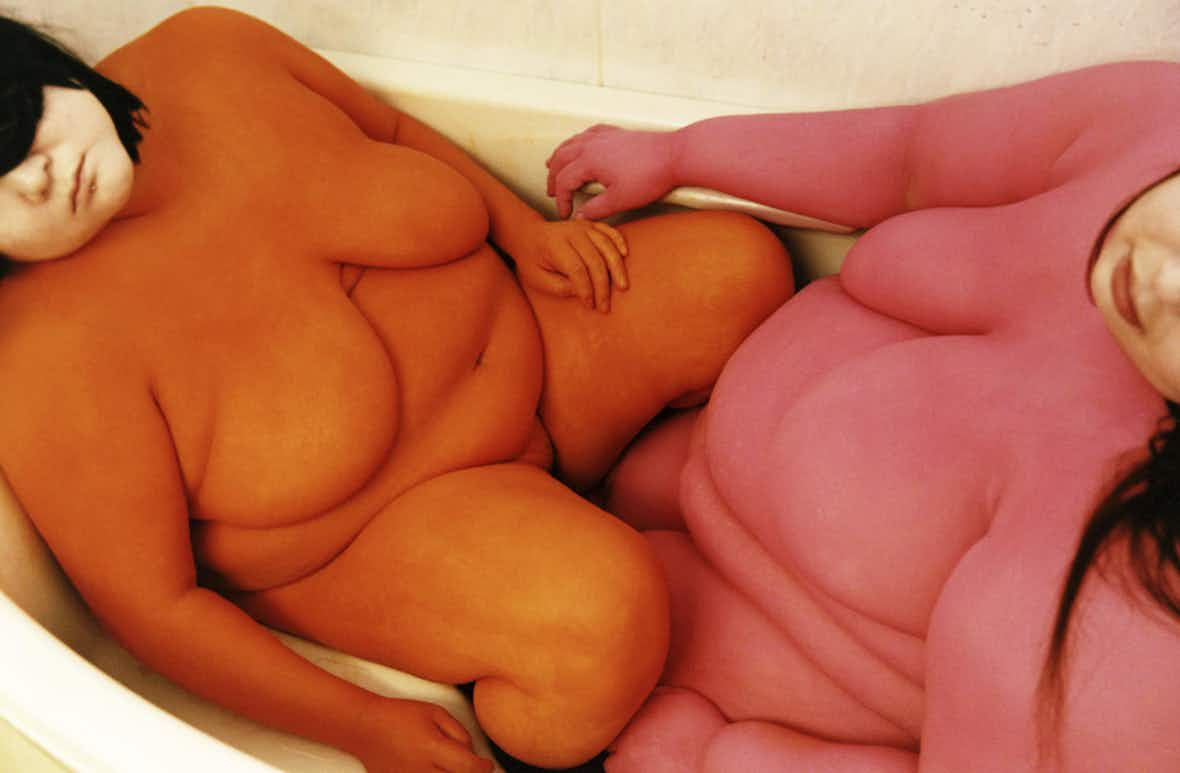 The global makeup artist for Gucci Beauty on his queer vision, his formative years making up his friends for a night down the local rave and two years working within Alessandro Michele's magical Gucci world.

"The reason I do makeup is so much about exploring identity, self expression and emotion," says Thomas de Kluyver, the global makeup artist for Gucci Beauty, whilst stroking his lockdown mullet. ​"Subculture has always hugely influenced my work," he proudly states. ​"My work can be naive and simple… or it can be really… extreme."
From biro scribbles around an eye socket to lipstick smeared across pearly whites, De Kluyver's makeup style is one that is purposefully cracked. His references point to very particular places. Sylvester all glittery and gorgeous in full disco regalia. Grace Jones aggressively smearing her perfect maquillage with the back of her hand and KatieJane Garside using mud as makeup and dead flowers as accessories.
De Kluyver finds perfections in imperfections and oh-so-rights in the oh-so-wrongs.
Childlike scrawls, wonky lips, gunge, gloop and glitter all feature in his canon. Rolls of flesh appear as candy coloured confectionary, transfers turn up as temporary face tattoos, and eyelashes emerge as smudged antennae. Whether bare faced or painted to perfection, from a blank canvas De Kluyver creates a living masterpiece with makeup that is beautiful, often challenging, and always something new.
Born and raised in Perth, Australia, De Kluyver is gregarious, charming and film star handsome, all attributes which together make for quite the loaded pistol. From formative years making up his friends for a night down the local rave to giddying up dolly birds on a local beauty counter, he learnt his profession from the ground up, always knowing he was destined for a career in high fashion.
"I originally thought I wanted to be a fashion designer but makeup was an outlet for my creativity," De Kluyver says. ​"It was a way to connect all these things I love, including fashion, music, art and film into one job. I take inspiration from everywhere and make it work."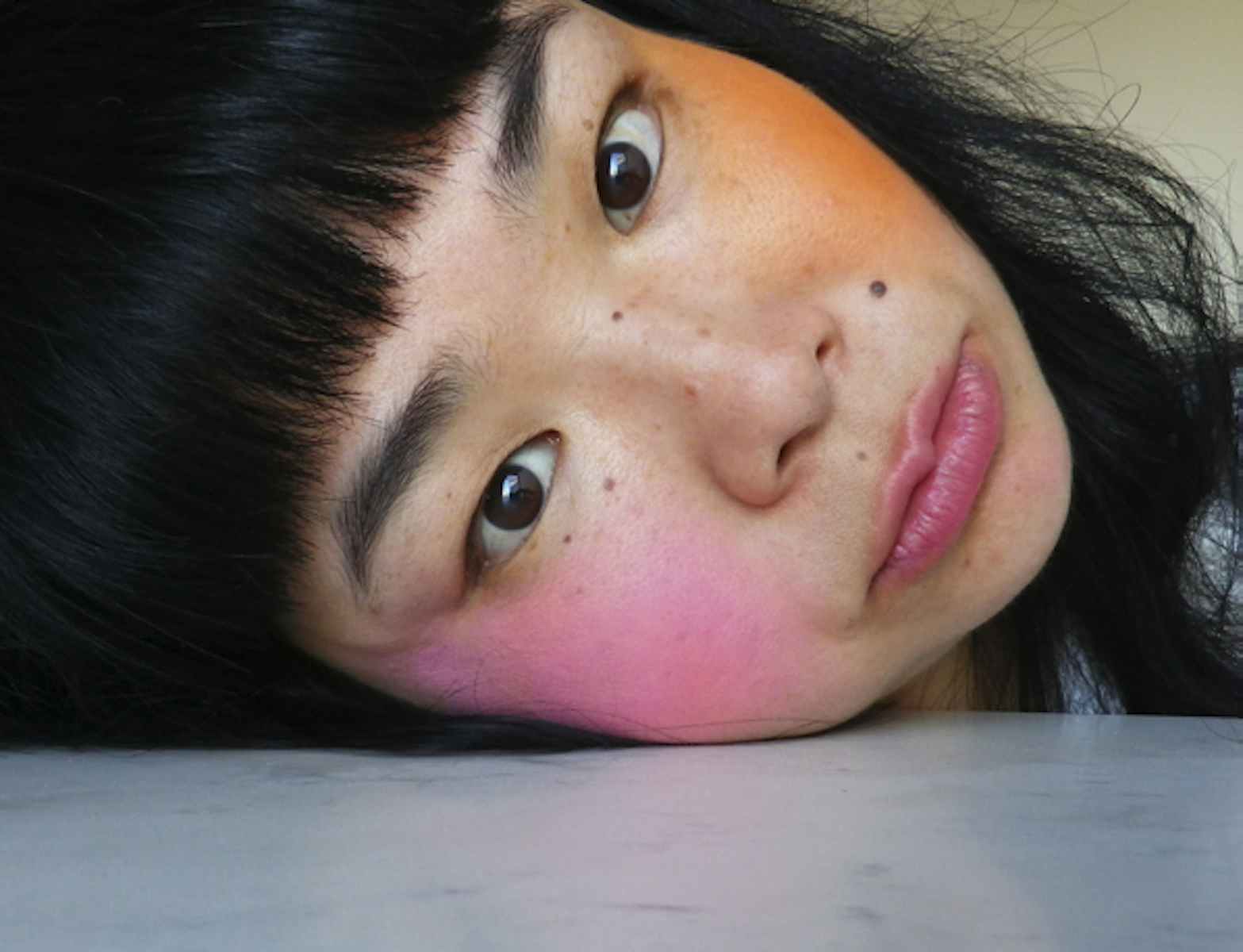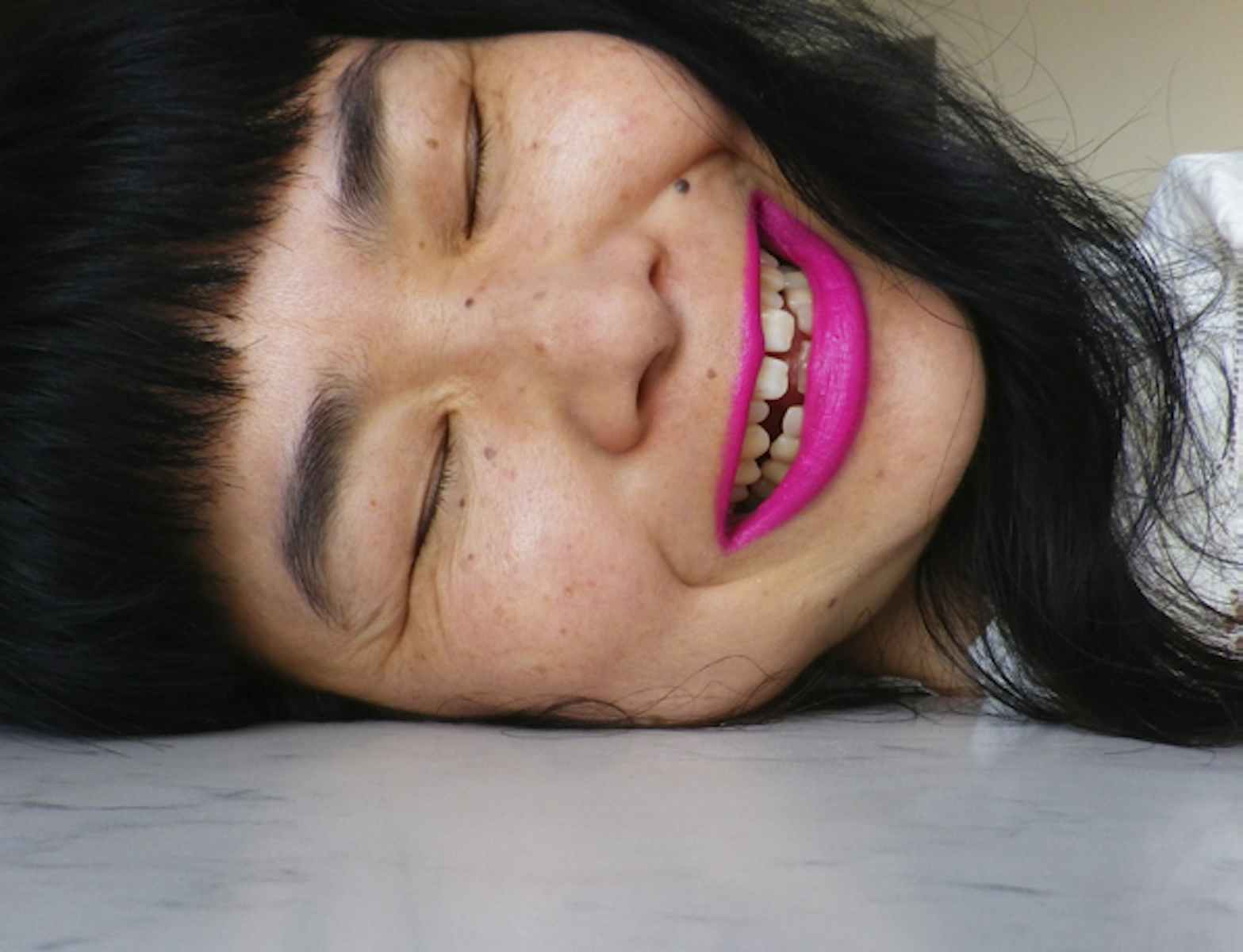 From astonishing editorials to breakneck runway shows, for almost the last two years Thomas has been collaborating with the genius Alessandro Michele, the creative director at Gucci. They are somewhat of a kindred spirit. The Gucci world Alessandro has created is one of warmth, inclusivity, joy and magic. But there is always a duality at play in every component of his vision. When something is sickly sweet there is a spike, when something is perverse it is also playful.
Such knowledge wields an almighty power, one which duly inspires Kluyver's creativity tenfold: ​"Alessandro knows every reference – he knows everything!" Kluyver laughs. ​"Alessandro knows exactly what he wants. And you know what, he makes everything you are doing that little bit better than what it really is."
From mock pret-a-porter Paris presentations and wild horses at the Chateau Marmont, to partying with Gucci Mane and Harmony Korine in a debauched house party and hanging with Mickey and Minnie Mouse at their home in Disneyland, the visuals which accompany the Gucci runway set the standard within the industry when it comes to risks, influence and excellence. Thanks in no small part to Thomas' magical hands where each and every cast member within the Gucci shoots looks suitably sensational.
Kluyver is comparative to Merlin the wizard, with glitter, grease paint and kohl acting as his alchemy, and pencils and brushes as his magician wands. Sparkles crackle through his fingertips as he sketches ideas and translates his cosmetic world through an exacting queer vision. With Kluyver the visage is always perfectly beat, taking inspiration directly from his lineage. ​"My mum is lesbian and she took me to my first Pride march," he explains. ​"I remember seeing all the drag queens and I was just fascinated. So much of my work is about identity. The way makeup can transform someone is so powerful."

How did you survive during lockdown?
I used the time to get into a nice rhythm cooking, doing yoga and exercise each day. I ordered this home gym set up from Amazon that looks very ​'80s, it definitely has an Olivia Newton John, Physical vibe. I was relatively fit before, but with all the traveling it's hard on the body. I went on very long walks too and saw so much of London. It was so nice to experience the city when it was quiet, taking the time to see places you normally just rush past. There is so much history here, so many blue plaques. J.M. Barrie and Charles Dickens seemed to have lived in quite a few places [laughs].
Do you think the fashion world will soon return to normal?
I feel everything is going to be small and a slower pace to begin with. I'm trying to make the most of the pause. Drawing and practising makeup. I think people will have a different mindset. Things will change for sure, but hopefully for the better. I'm nervous in a way, but I'm looking at it as a challenge.
How do you think this year will influence your creativity?
So much of my work is about identity and trying to connect with the people I do makeup on. For me, I feel things need to be more sensitive. It's about finding a more emotional connection with what we are doing.
Where are you drawing inspiration?
I've moved my whole library from my studio to home. I sit at my kitchen table and go through so many books. It's been lovely to go through my archive and to look at old work that I've done. You are constantly in this cycle of trying to move forward – which is really important. But it's been really nice to see old books and magazines and see things that could be brought back in different ways. I'm always trying to make my work move forward and onto the next thing. But I feel this has been a moment to reflect too.
How do you conceive makeup ideas?
I have these sketchbooks that I draw faces in. I've been drawing tons and tons so I'm very excited about getting out there and trying them out. When I started there was a real simplicity to my work. I've expanded over the years and I've taken the work forward to places which are more bold and extreme. It's been interesting looking back at how naive and simple my makeup was and maybe that is an interesting place to go back to.
Where are you from and what was it like growing up there?
I'm from Perth in Western Australia. It was great. My family are very liberal and really let me be who I wanted to be from a very young age. My mum is a theatre director, my dad is a doctor of politics. I grew up with my dad when I was a kid, then as a teenager I lived with my mum. Perth is the most isolated city in the world. Growing up it was kind of pre the internet, certainly in the context in which it is used today, so you had to work so hard to find any kind of inspiration. We would get magazines maybe six months after they came out in the UK, the same with fashion. I think there's something really great about that though. It means you have to push and push to find inspiration.
When did you first become aware of style?
My mum and step mom would buy Australian Vogue and Harpers Bazaar. I would see shows from McQueen and Vivienne Westwood and they blew my mind. The first piece of fashion I owned was a top from Jean Paul Gaultier. My dad moved to London when I was about 13, and the first time I visited I made him buy it for me. I had a cute style, I used to wear little midriff tops and baggy jeans. Bits of makeup too.
So fashion played an important role in your formative years?
I guess so I was quite excited by designers like Jean Paul Gaultier, McQueen and Vivienne Westwood. None of which you could buy in Perth. So I would go to second hand vintage stores and try to replicate the looks from the runway. It's kind of how I started doing makeup. One of my dad's best friends is a fashion designer in Perth. We had to do a work experience placement as part of high school so I did mine with her. She was doing a shoot and a guy came to do the makeup. I was just fascinated by it. So I started doing looks on my friends before we would go to parties and it all kind of started from there. Makeup was an outlet for my creativity. It was a way to connect all these things I love – fashion, music, art and film – into one job.

What were you like in school?
I was a bit of a wild one. That being said my parents are very open. No one ever told me I couldn't do anything or be anything. No one said that I was too feminine or too this, or too that. I have a really strong foundation with my family and that really meant from a young age I felt I could always be who I wanted to be.
When did you realise you were gay?
My first ever romantic experience with a boy was around the age of 14. Literally two days later my mum sat me down and was like, ​"So… gay straight, bi? What's going on?" I was like [squeals]" ​"Just leave me alone. I'm so confused… But I think I might be gay." There was this show on TV called Queer as Folk. It was back in the day when you couldn't just screen things, there was only one TV in the house and you had to secretly watch this show and my mum had clocked. You think your parents know nothing, but as you grow older and you talk more, you realise they knew everything!
What music were you into?
I was really into grunge but also some hip-hop too. I used to have posters of Courtney Love, PJ Harvey and Shirley Manson on my locker at school. All these rock ​'n' roll grunge girls. I remember thinking a lot about how they would use makeup to create these powerful onstage personas. It was quite raw and I've always loved that aspect. I remember Hole came to Perth to play. You had to be over 16 and we were too young. Me and my mate tried to sneak in, we tried to climb through fences but were caught and never got in.
How did you make the transition from makeup counter into fashion editorial?
My first ever job was on a makeup counter in a department store and that's where I really learnt how to do more classic makeup. I was doing people all day every day. With my friends it was more experimental and fun with pens and colours for the raves we used to go to. I was booked on my first shoot because the store I worked in was doing a fashion show which I worked on. A model agent (who I'm still very good friends with), came up to me and asked if I would do makeup and hair for a shoot. She started booking me and honestly, I couldn't do hair to save my life. I used to get the models to do their own [Laughs]. I started taking things seriously and doing more shoots, so I quit my job and decided to move to London.
That's quite a big leap for someone so young. What was the impetus?
I had a great diverse group of friends all different ages, many who I'm still close with. It's funny being in such a small town I think creative people all end up finding each other one way or another. Those older generation of people really nurtured me when I was young. They would show me books from the ​'80s and introduced me to The Blitz Club, Leigh Bowery and also Buffalo. That inspired me to move to London. I had initially planned to come for six months. That was 13 years ago!
What was it liked when you arrived?
Honestly I loved it. I was going out lots and made lots of new friends quickly. I remember thinking, ​"I'm so happy I came here. I'm so happy to have experienced this in my life." It was so different to Perth. Moving to London was so wonderful because there were so many parts of my identity I wanted to explore that back home I was afraid to. London was, and I feel still is, so welcoming.

How did you start shooting editorials?
I used to work the door at a club night at The Macbeth pub in Shoreditch and I used to wear loads of makeup. And that's how I got booked for my first shoot. The first magazine I shot for was Dazed & Confused. Lotta Volkova was the first person to ever book me to do the makeup for a runway show. Robbie Spencer was the first person to book me to do a beauty shoot. It's funny because I still work with all of these people today.
How did your recent book All I Want To Be come about?
I felt like I had something to say with the makeup I was doing that I wasn't necessarily getting the chance to do in fashion magazines and editorials. Initially the project started as the idea of doing a little zine and it evolved to become much more than that. It was a wonderful process to go through, but it was so much more work than I had initially expected. All of the shoots focused on makeup as a form of expression and identity. Everything was also shot in personal spaces like bedrooms and bathrooms. These are the places where I feel it is most safe to be creative and also explore your identity especially when it comes to makeup.
The cover shoot with Harley Weir is particularly special.
We flew to Tokyo with nothing for the shoot. No casting. No locations. We even bought all the products after we arrived. We originally had the idea of doing something quite different, but we found these amazing characters. We shot in my Airbnb and completely destroyed it. We were in Tokyo for 10 days and it was so nice to go somewhere and create a project from beginning to end in a place that is so inspiring. The shoot day was so long but everything really came together in such a nice way. It was so much fun. Harley is very inspiring. She really brings out something special in my work.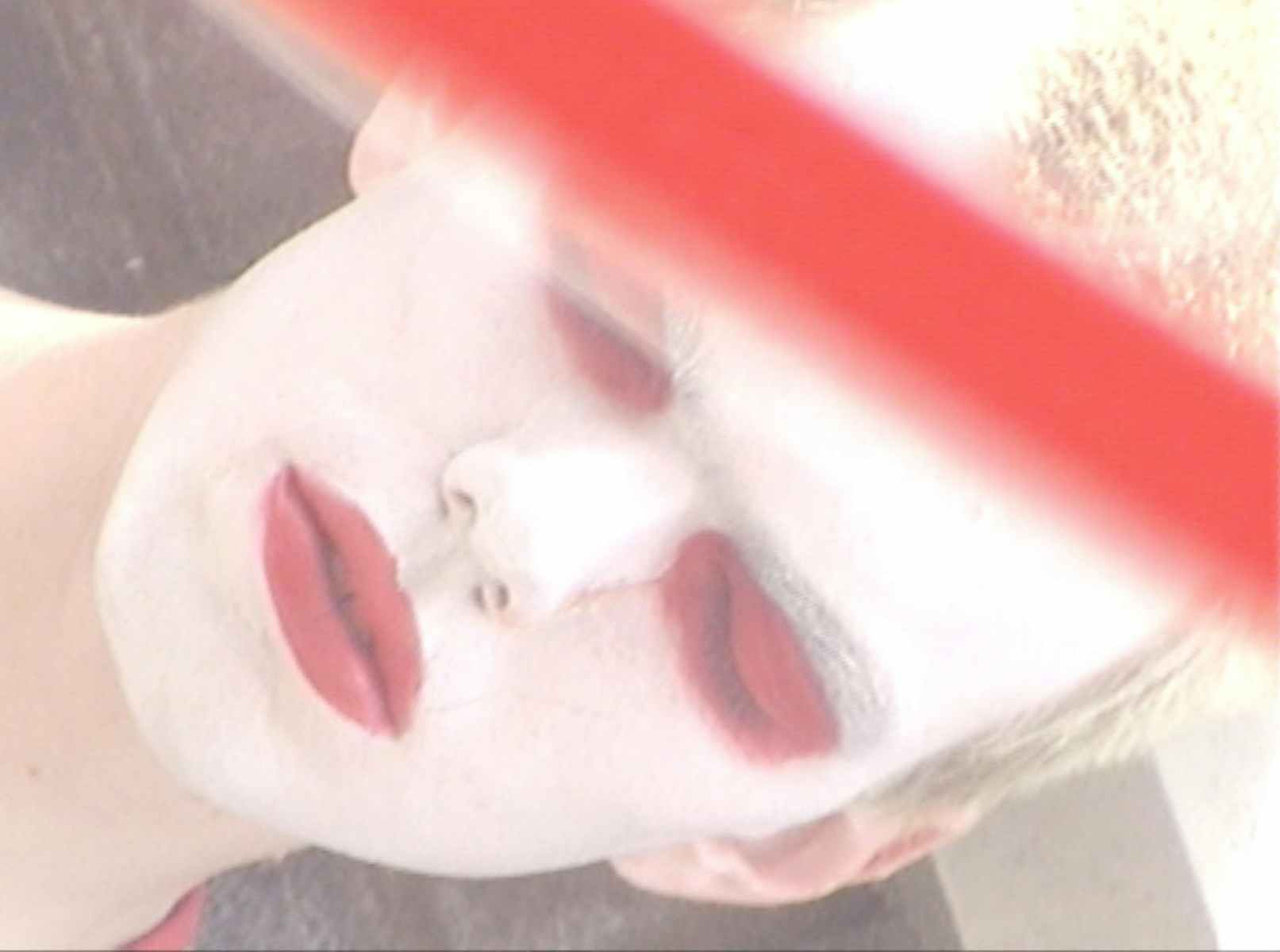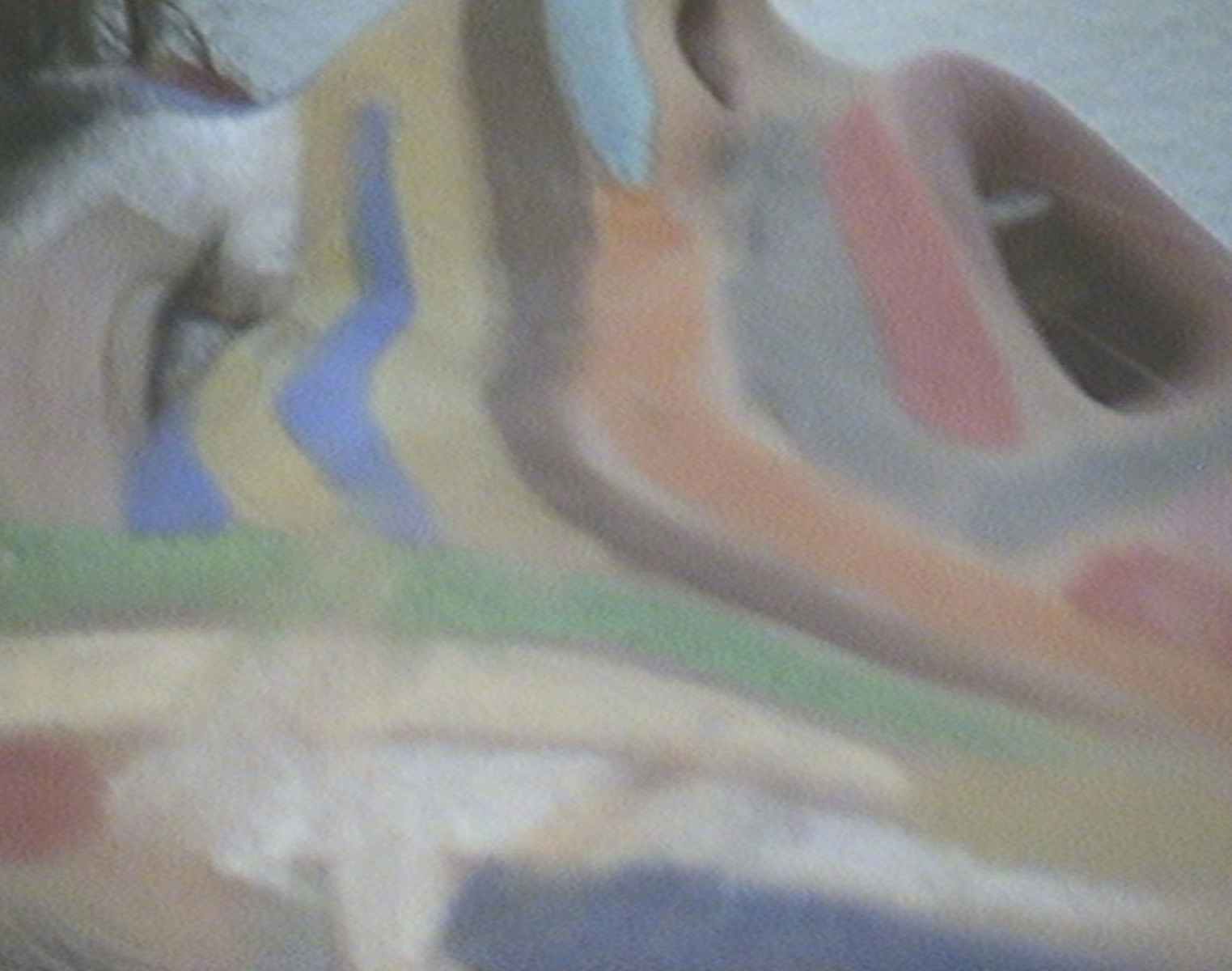 You are the global makeup artist for Gucci Beauty. How did that role come about?
I was on set and I got a call from my agent saying that Alessandro Michele really wanted to meet me. I was like, ​"Amazing!" She was like, ​"Yes, but tomorrow morning!" I didn't have any time to prepare. We met for breakfast and it was very informal. We sat and talked about my work processes. The way I work weirdly in a similar way to a designer. I really enjoyed talking to him and thought he was so lovely. Then a few hours later I took a call saying they wanted me to work on a campaign.
What was your first project with Gucci?
A week later I was on set with everyone from Gucci and the first image I created was the lipstick on the teeth of Dani Miller, shot by Martin Parr, who I'm a huge fan of. Being on set with Gucci is a lot of fun; it's like being on a film set. Alessandro's world is so wonderful. There's so much joy and positivity behind the clothes and so much storytelling. The campaign shoots are insane. I've been to so many incredible places and met so many amazing people. It has been a wonderful ride so far.
How was working with Harmony Korine?
Harmony is hilarious. He's everything you would expect and more. I'm a huge fan of his work. I love Gummo. Especially when I was a teen, I was obsessed with him. When I heard he would be shooting I was really excited to meet him. He creates such a great energy on set, he really gets everyone moving and having fun. We did this first shoot that was like a huge house party. We shot for five nights in a row. It was kind of surreal like being at the world's best party, but not being allowed to drink [laughs].
How is it working directly with Alessandro?
You can talk to Alessandro about anything. He talks to everyone on set. He's so kind. He knows every reference, which is so incredible. He absolutely loves makeup, so as a makeup artist it's such a wonderful proposition. He's really involved in every single look and every little section of every shoot. He knows exactly what he wants. He's one of those people that makes everything you are doing that little bit better than what it really is. Those tiny tweaks or details. He always sees something that no one else sees and for me that's a hugely inspiring environment to work in.
Alessandro has created such an incredible universe at Gucci. What is he like as a person?
Alessandro wears all these really unique distinctive fragrances and these beautiful antique Italian rings and necklaces. You hug him and there's this heavenly waft that comes towards you. He's so charismatic but also he has this softness and kindness. I think that is part of the reason why Gucci has been so successful. You walk into the boutique and Gucci makes you feel good. I think that's why people really connect and resonate with it so much. It speaks to everyone in a way. Everyone wants to have a piece of it, because it's so much fun. Even if you are not interested in fashion, you can find joy there. With Alessandro, no one is excluded from his vision. He's only about inclusion. I'm lucky to work with people who love and trust what I do. I know what they want and it's given my work a voice. As a makeup artist you need someone to help make your work come alive. The reason I do makeup is so much about expressing yourself and emotion. It's given me the opportunity to push things forward.

More like this