Take a trip to Toqa's Moodyisle

The Manila-based fashion label have launched their Resort 2020 collection that looks at island life through the turbulent lens of adulthood.
Born in the Philippines and Hawaii respectively, Isabel Sicat and Aiala Rickard grew up on a diet of sunsets, coconuts and beaches. Now the islanders' fashion label Toqa acts as testament to a new spin on an age-old idiom: you are what you eat, and how you relax.
As the founders explain, Toqa seeks to ​"expand the visual vocabulary of the island identity through high fashion. At heart we're 50 per cent sport, 30 per cent resort and 20 per cent coconut oil," they add playfully.
The duo met while studying at the prestigious Rhode Island School of Design (RISD), and bonded over their shared confusion at the concept of winter.
"We just didn't understand snowshoes or snow jackets," the creatives explain in a joint interview. ​"Instead we felt like we should create something for the islands, and make a difference in the way the world sees our hometowns and those who inhabit them."
Frustrated by the repeated emphasis of New York, Paris and London as fashion's de facto centres, the duo relocated to Manila 2017 to create clothes that rewrite the island girl bio. For Sicat and Rickard, she's bold, athletic and witty.

As for her uniform: this island girl is dressed head-to-toe in Toqa's latest 2020 collection, titled Moodyisle – a sulky take on adulthood, like being ​"shipwrecked on an existential isle". Think: dramatic green and black colours, slashed, tear-away fabrics and apocalyptic silhouettes that weatherproof the wearer.
Sicat and Rickard – frustrated at the ​"prohibitive" nature of runways, as well as bored of viewing shows through choppy Instagram stories and flat video streams on YouTube – chose to present the capsule last week with a six-and-a-half minute campaign video shot in Palawan, Philippines.
As they point out: ​"If everyone is viewing it online anyway, doesn't it make sense to give everyone the same high-def, high-quality experience?
"There exist so many real places, real people, the beauty and depth of which would be impossible to recreate," continues the pair, venting her frustration at fashion's superficial mimicry of the topics. ​"So we thought: why try and inevitably fail to replicate a place? Why not take our audience to the island itself?"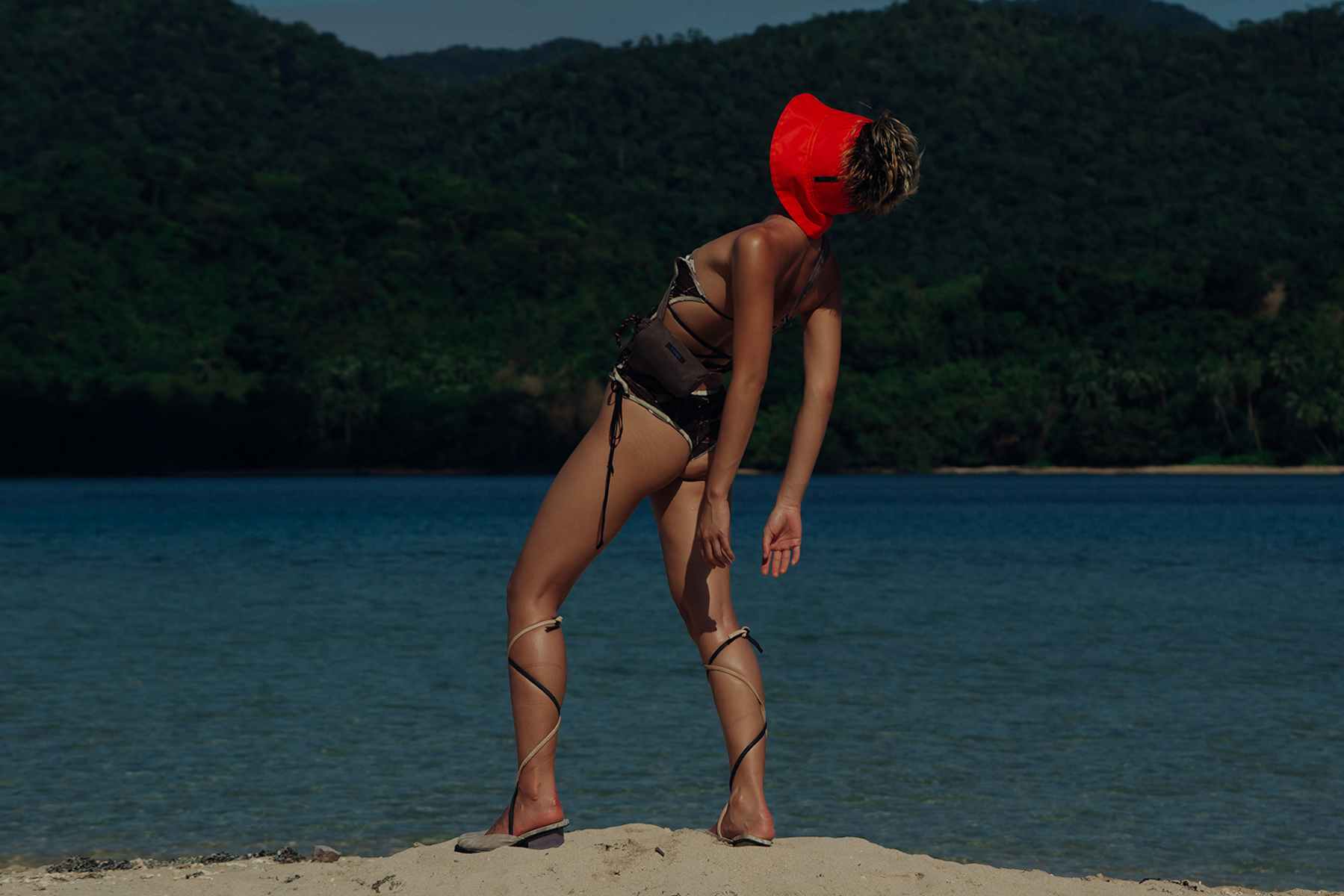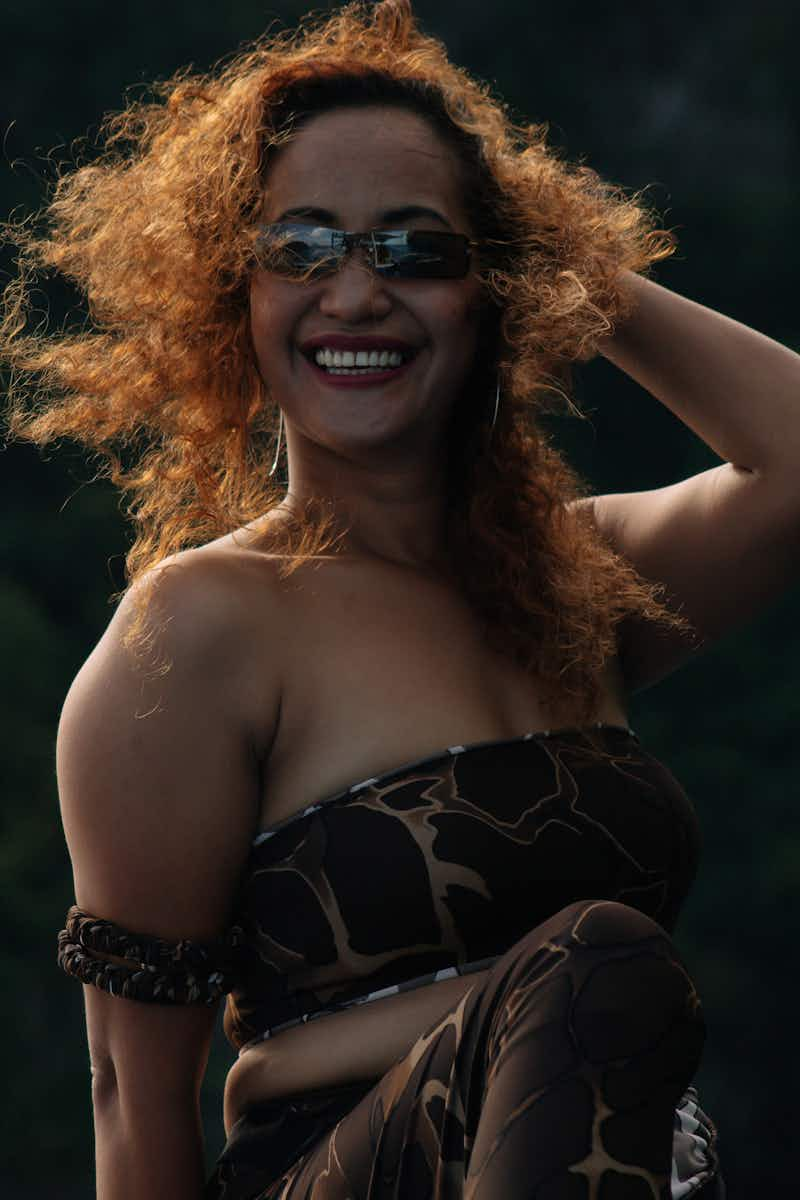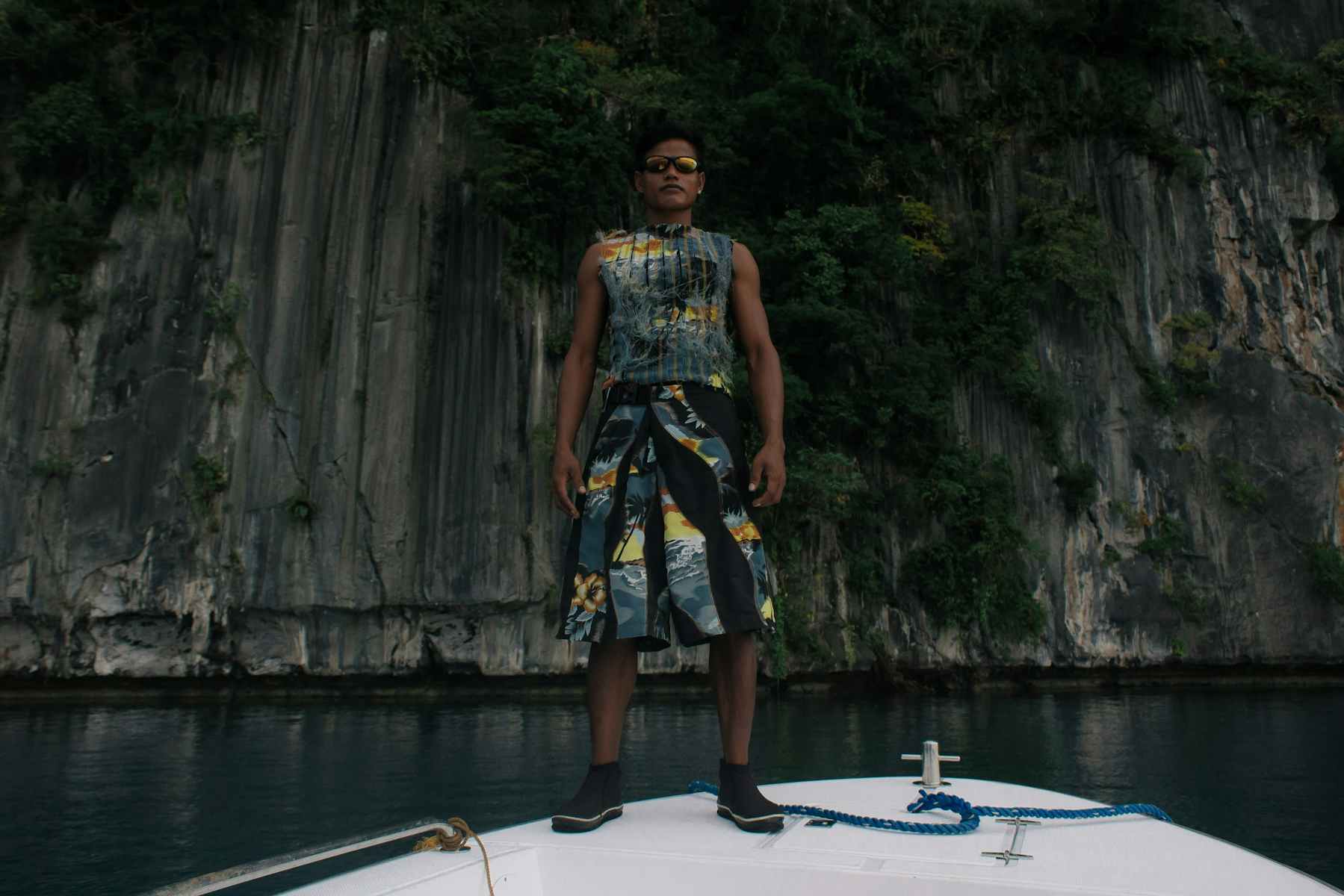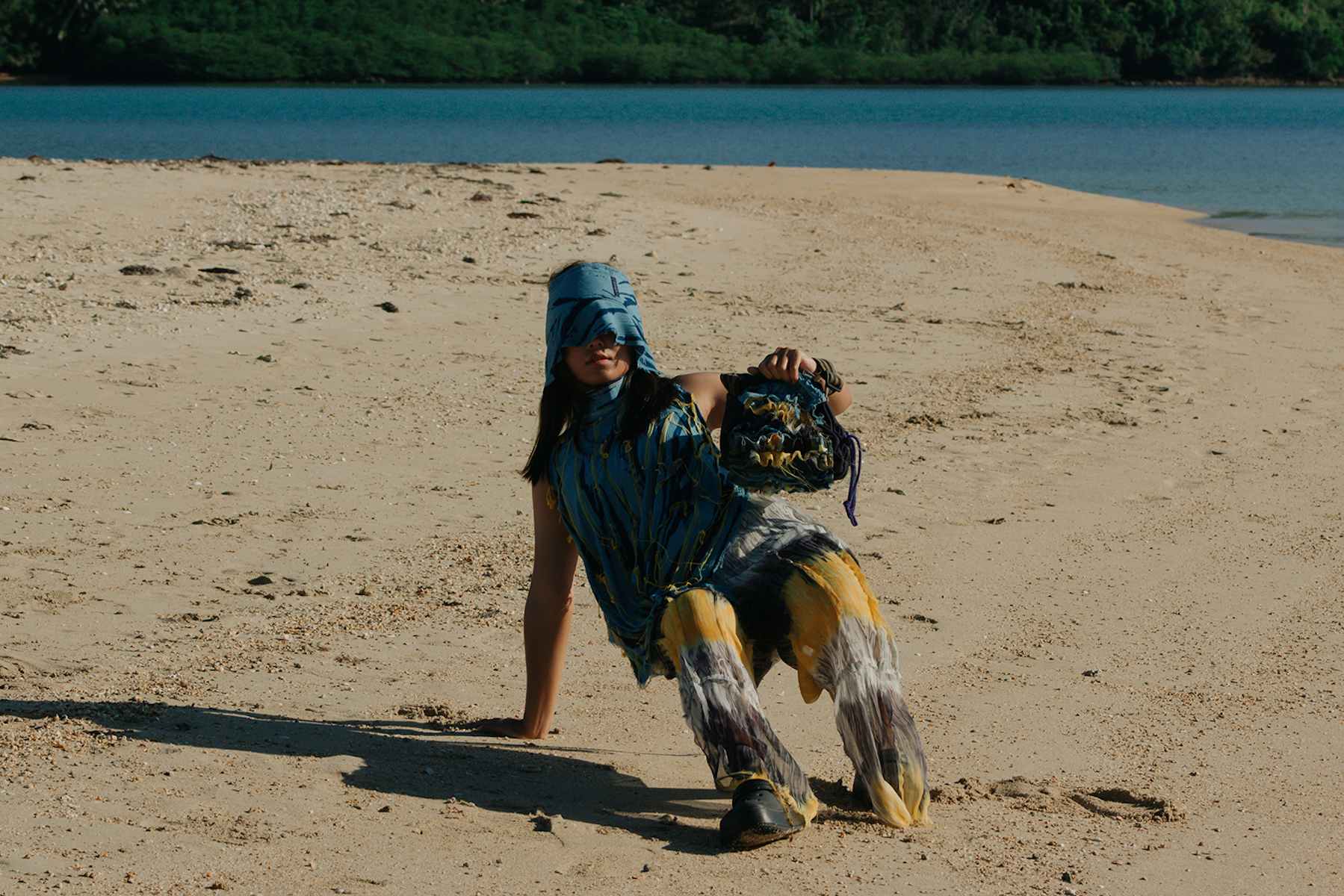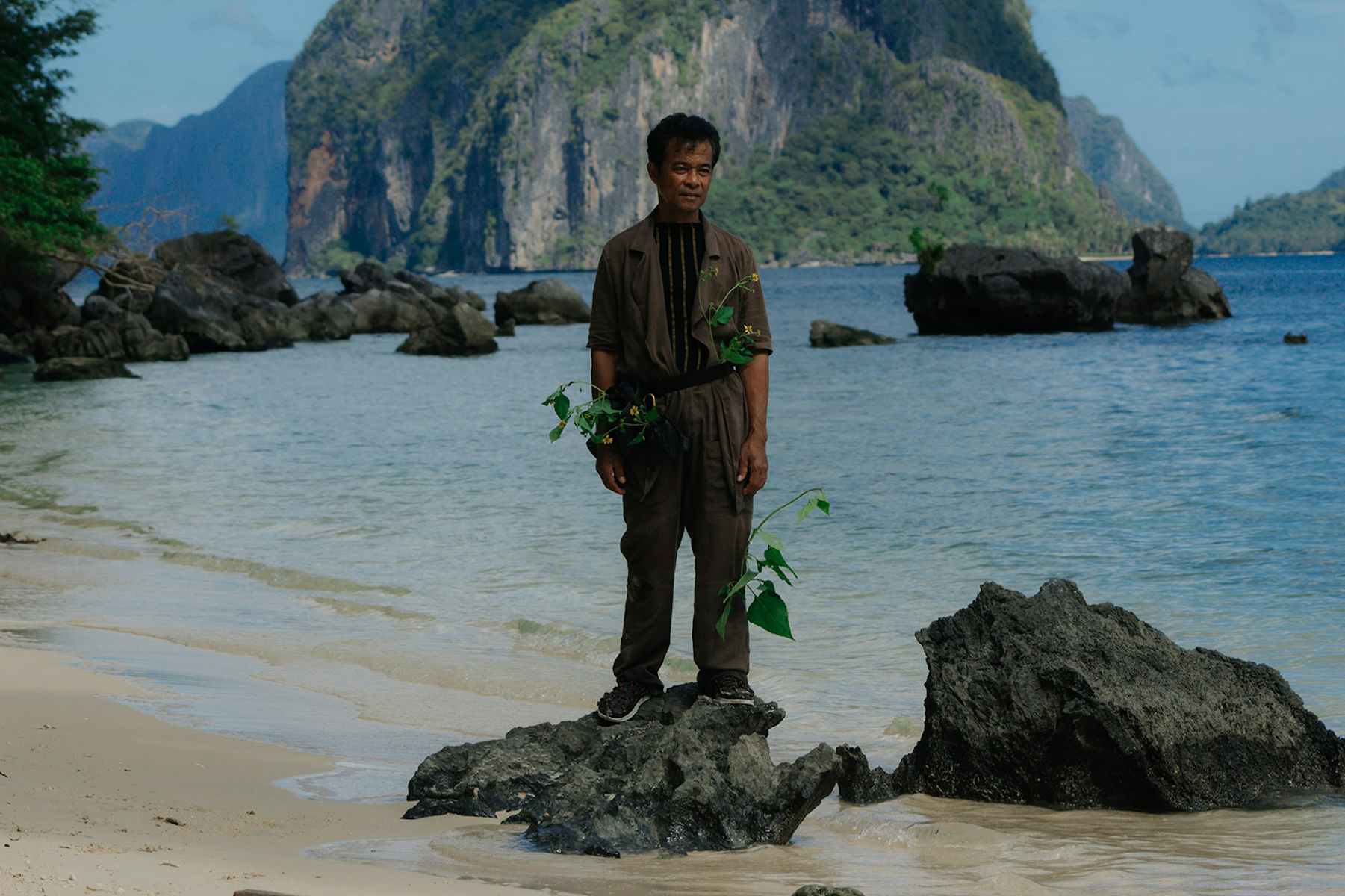 Underpinning their love for the Sport Resort aesthetic is a deep appreciation for community, collaboration and sustainability. So the two tapped El Nido Resorts, and many of their island workers, to ensure the video was created responsibly.
"El Nido Resorts functions at the apex of sustainable responsibility," explain the designers, who were granted access to the entirety of the travel company's Lagen Island outpost. ​"For over 40 years they've run entirely self-contained ecosystems. [W]hen we explained our vision of wanting to showcase the island and its local staff in a different light, they were equally hyped."
With the help of Ten Knots, a company that oversees a standard of environmental responsibility at El Nido Resorts, Toqa conducted over 200 interviews with local employees, including game and marine sportsmen, housekeepers, environmental officers, butchers and landscapers.
"As if on a dating show, we quizzed: ​'What do you enjoy about El Nido? How do you spend your time on the island? What are your special talents?' And, from their responses, we crafted a narrative, a set of characters, an entire world."
The resulting video and campaign imagery sees these characters model the collection in Moodyisle's still-defiantly-sunny-despite-the-global-turbulence aesthetic universe. Check it out below before viewing the capsule in full here.

More like this