Looks like they made it: the Trapstar story

The streetwear label once shunned by the fashion world, is now synonymous with youth culture.
"It's like the second coming for us." After 13 years and a brief hiatus, Mikey Trapstar finally feels like the brand is getting the recognition it deserves.
Over the course of this decade, Trapstar has gone from London's best-kept secret, to the go-to apparel for a generation of UK rap and grime fans. The distinctive gothic logo can be seen everywhere from rap gig moshpits to Fashion Week runways, and in September 2019 the label was awarded Best Streetwear Brand at the first annual World Fashion Awards. Stüssy, Palace, Off-White and Supreme were among the nominees in their category.
On the surface, it might look like Trapstar's rise has been meteoric, but the graft needed to get to this point started way before the term ​"streetwear" and reselling was a thing, or indeed a multi-million pound industry.
In 2005, Mikey alongside co-founders Lee and Will, decided to create something that would serve their peers. The three childhood friends shared a common interest in style, sneakers and music during the late ​'90s house and garage era, when brands like Versace and Moschino were heavily intertwined into the culture. They originally began to make their own customised tees in an effort to ​"out-do one another" and ​"inject a sense of individuality" into their garments. Word quickly spread in their local area of West London with friends threatening to bootleg their designs if they didn't start selling the bespoke pieces.
What followed was a coming-of-age conversation with Lee's stepfather, who described them as ​"hood celebrities trapped in the system". Unsettled by his comment, Mikey challenged him by responding with, ​"There's a star trapped in all of us." In that moment, the brand gained its moniker and Trapstar as a label was born.
Around this time, Facebook and YouTube were in their infancy and Instagram was years away from being launched. Selling streetwear through online raffles, which provide eligibility to buy limited pieces, was a non-existent practice.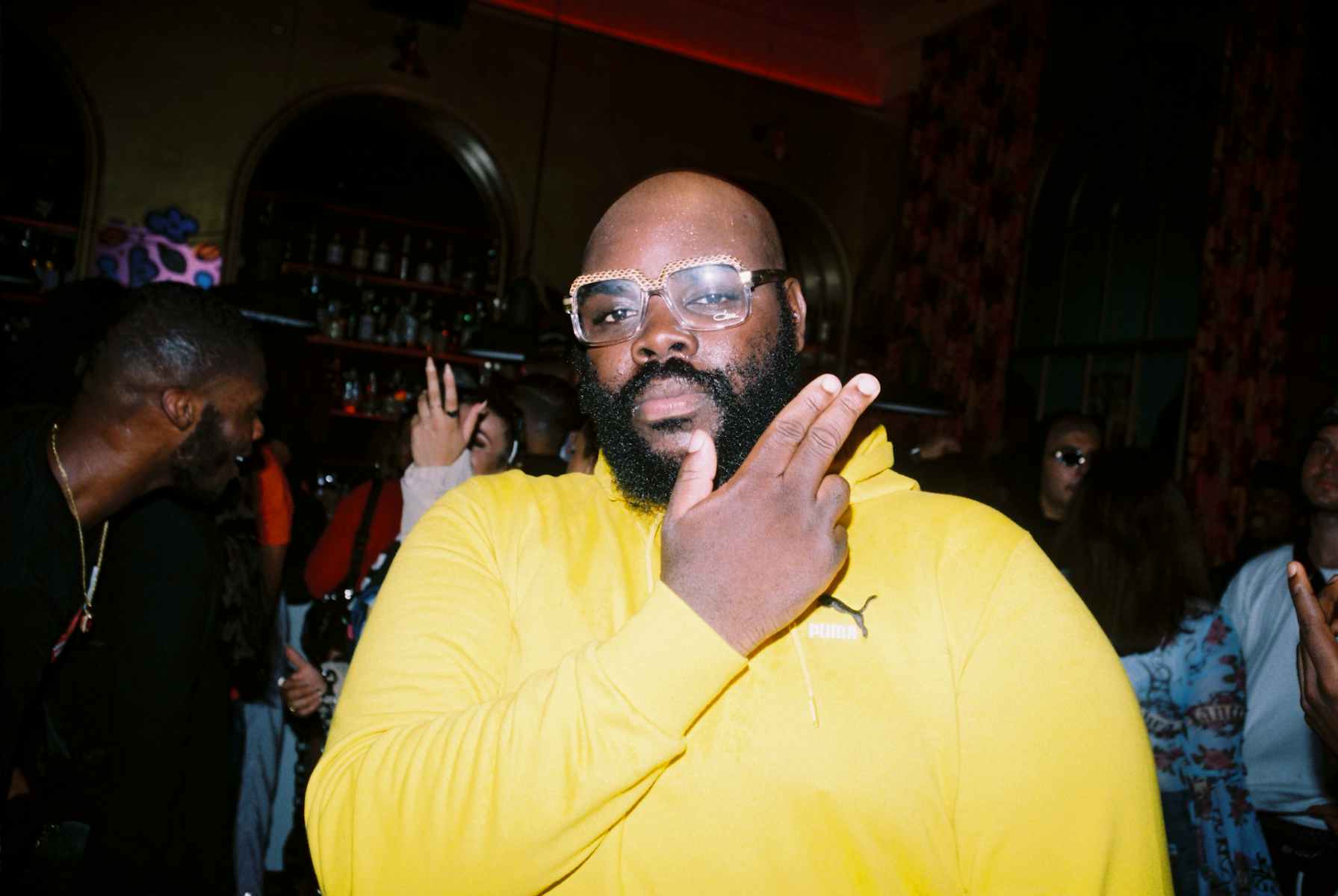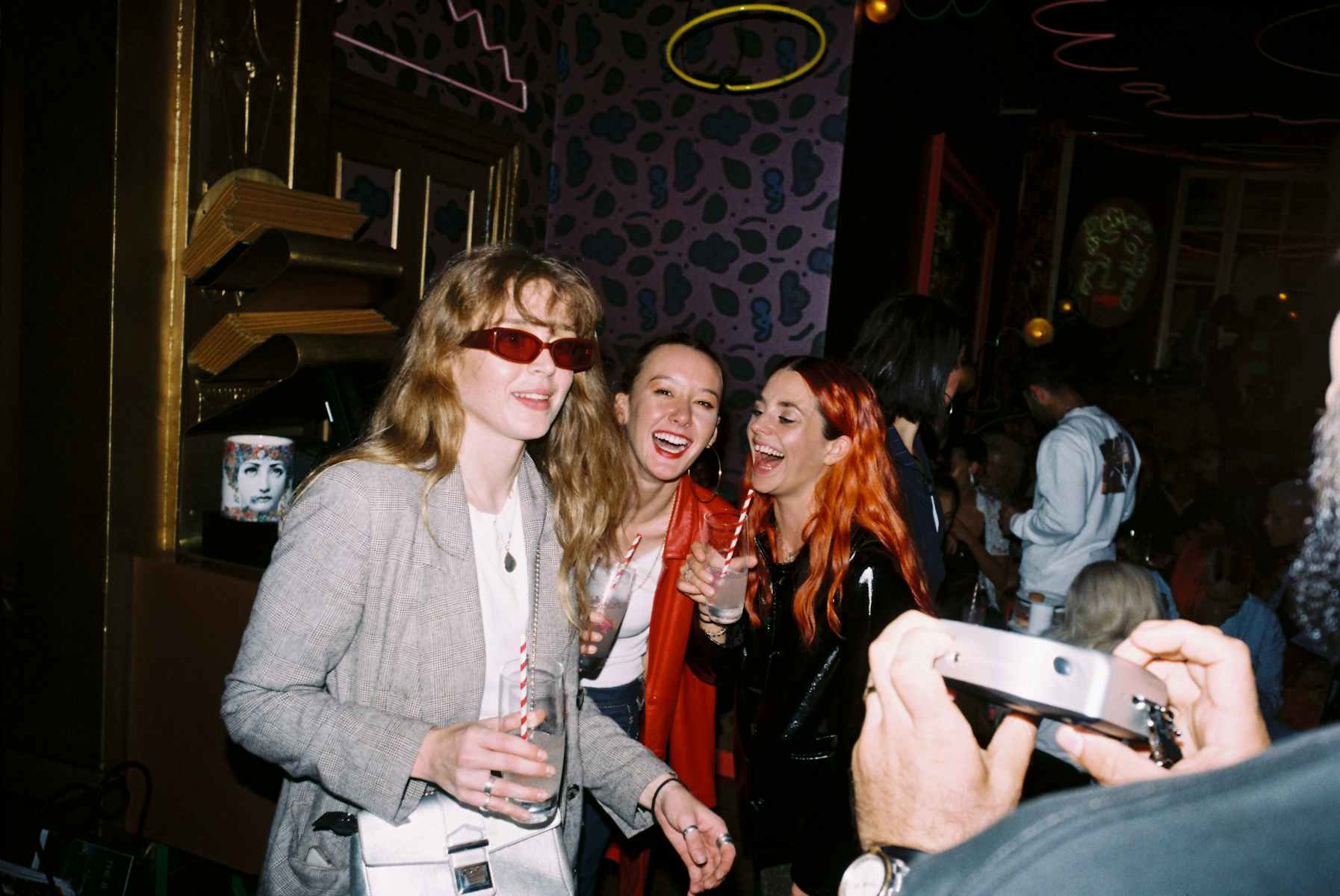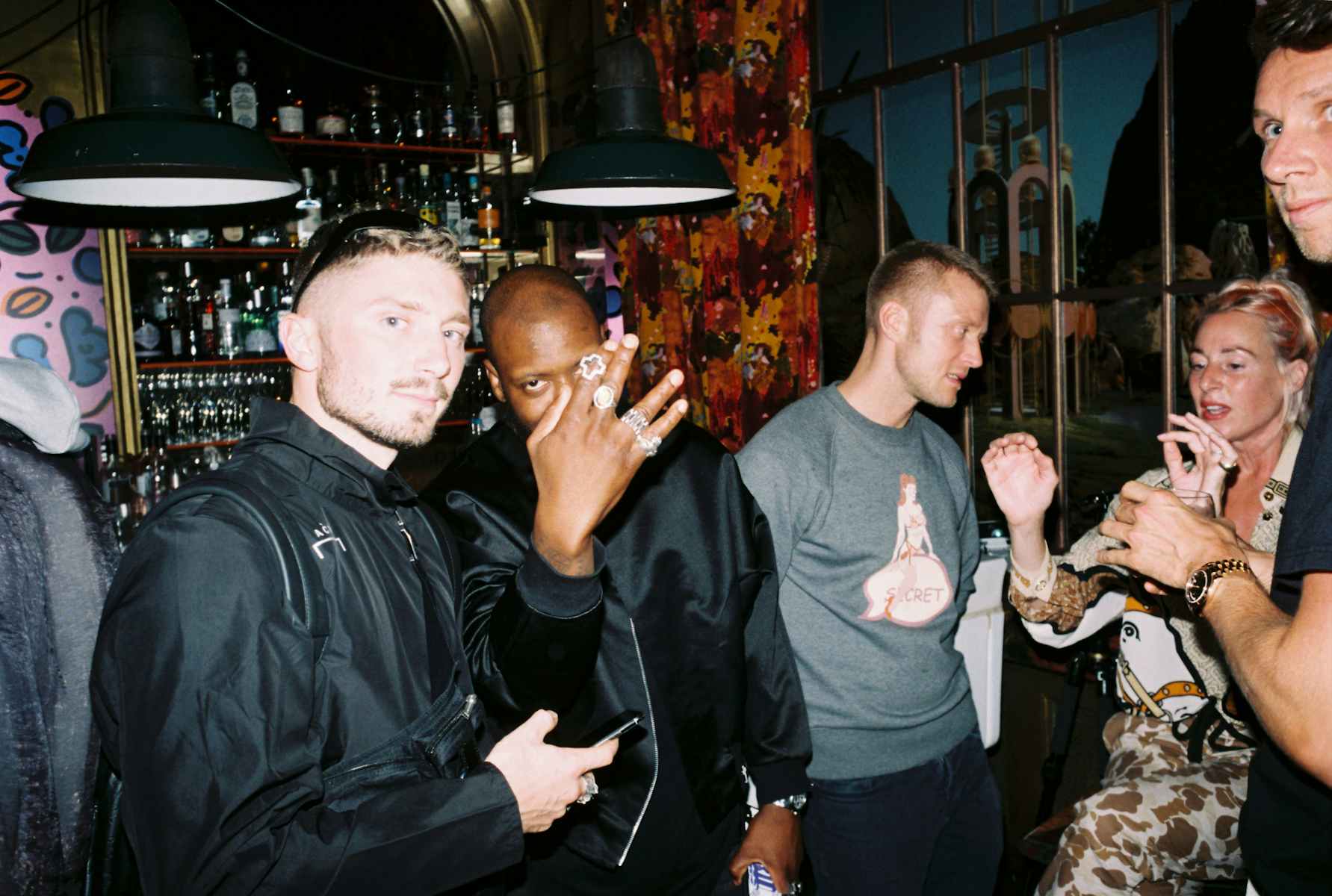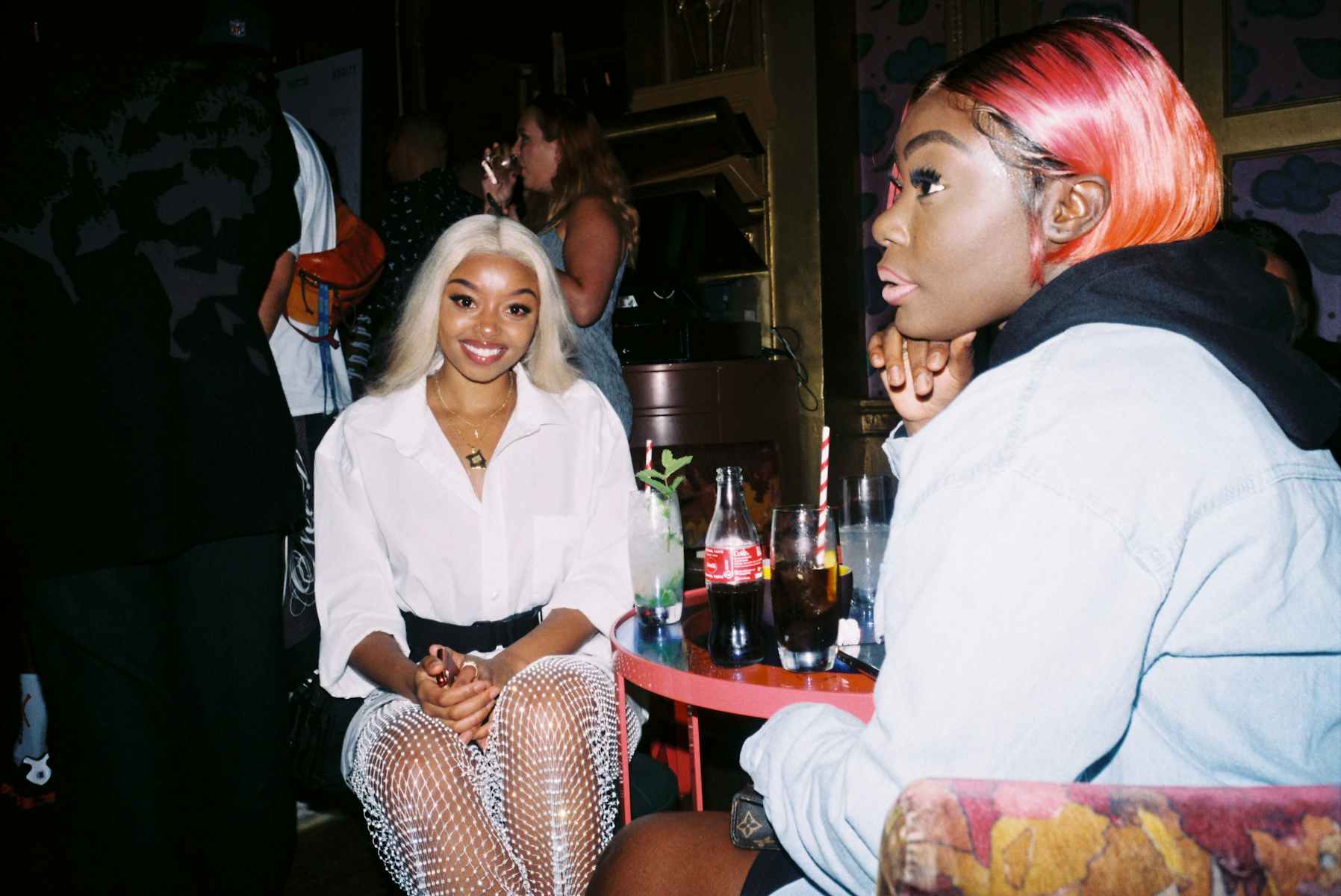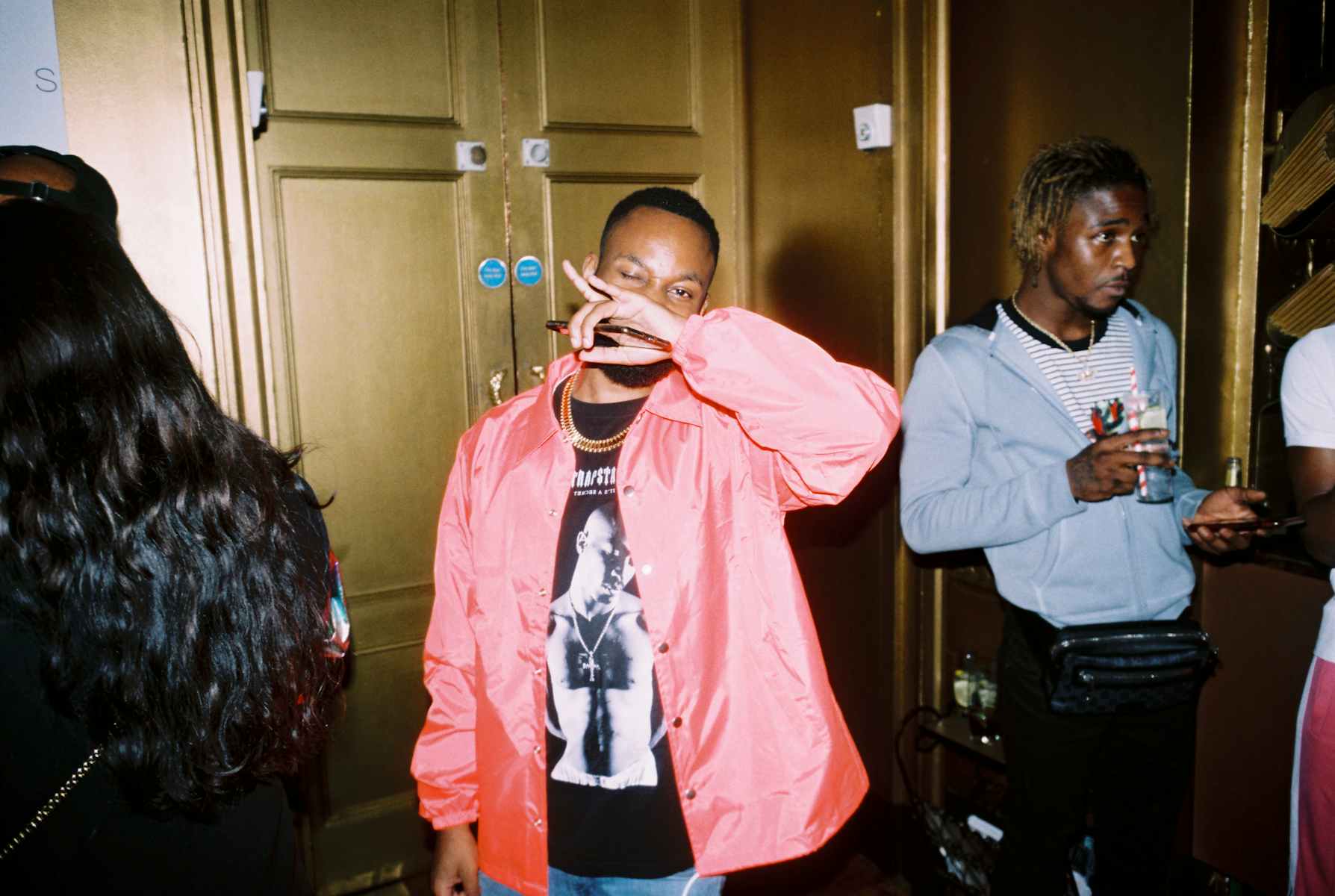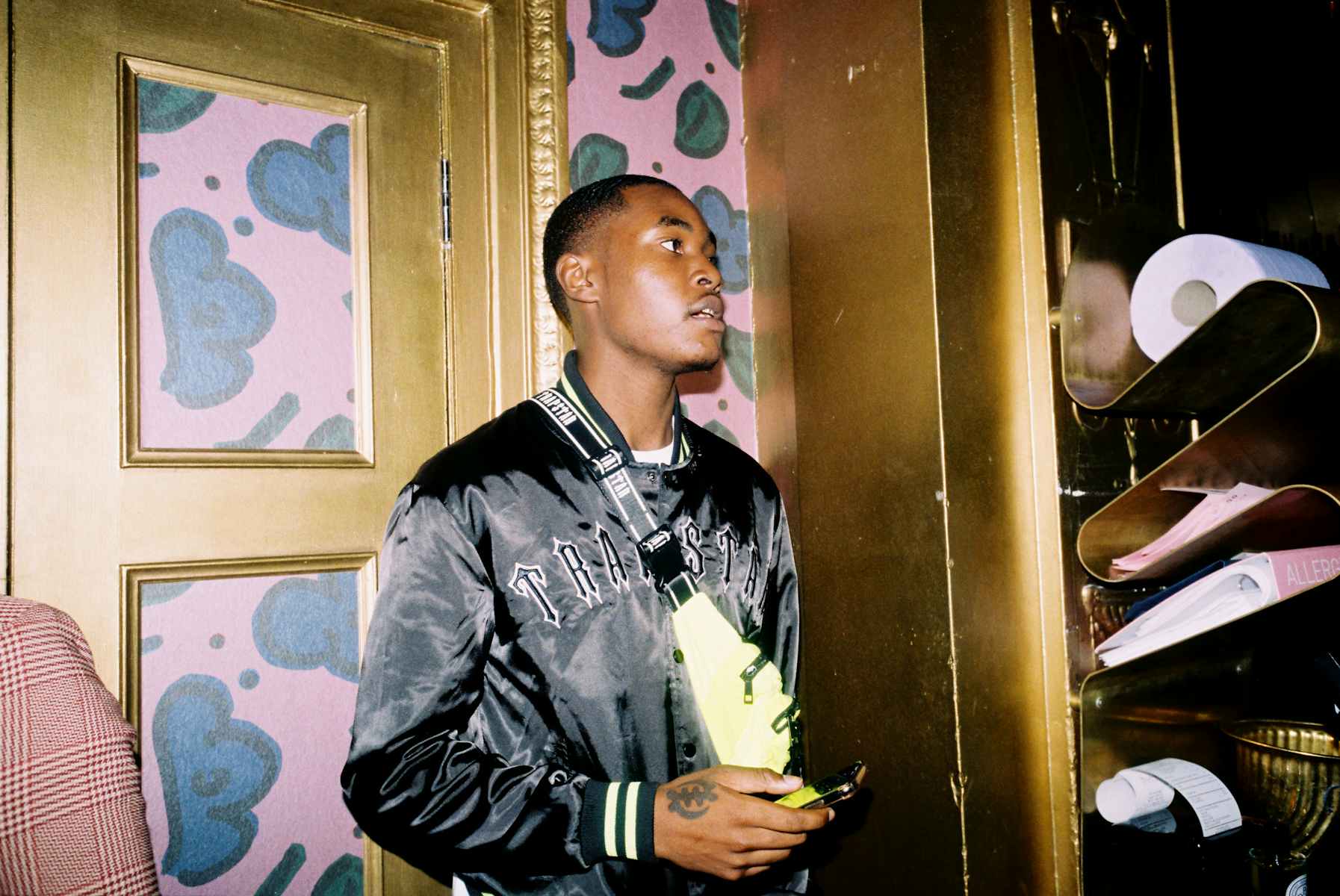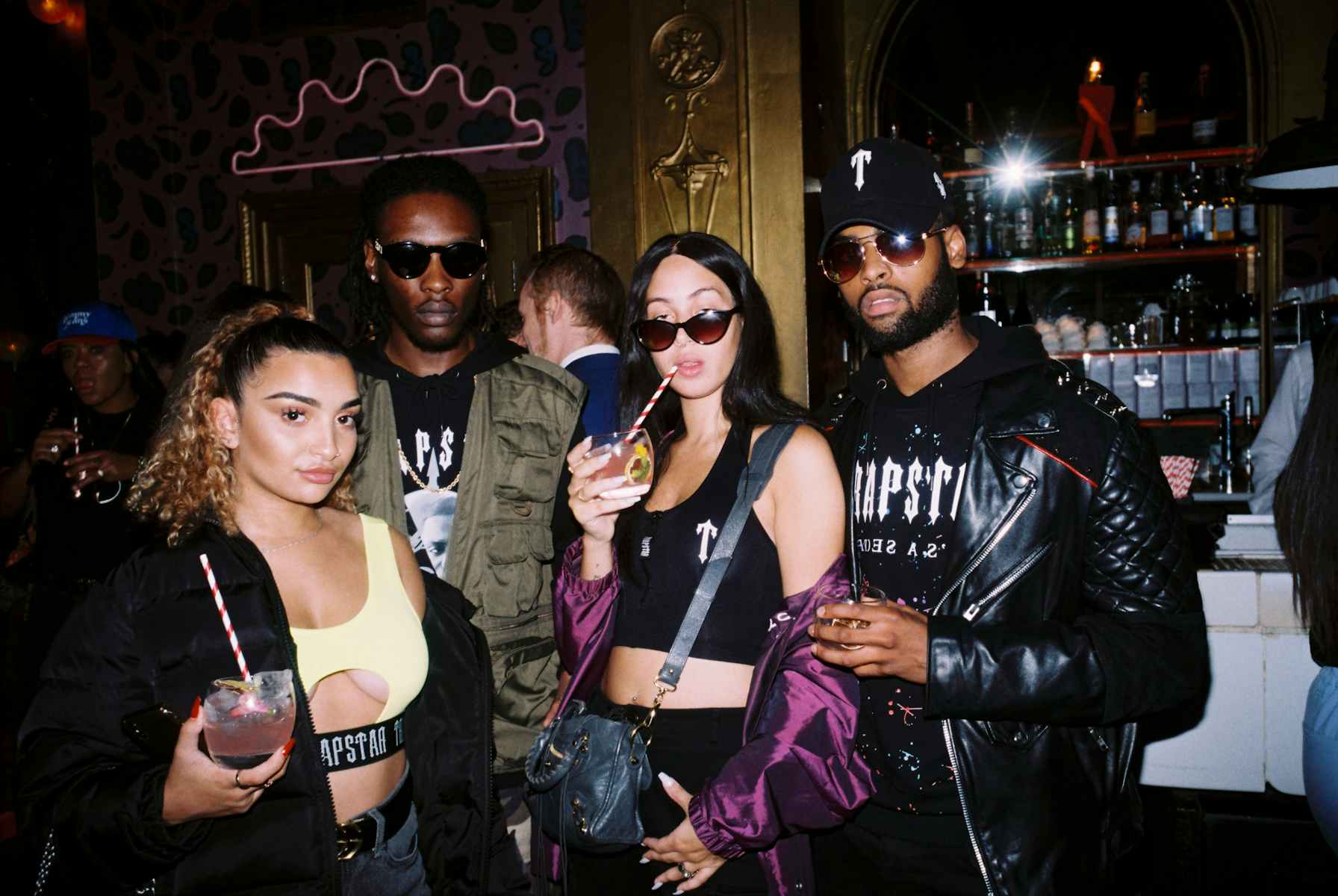 The Trapstar trio had to come up with an innovative way to sell their products, and so they utilised MySpace, the most popular social networking site at the time. Merchandise could be purchased via a simple direct message or a text to the brand's ​"trap phone" (a nod to the easily disposable burner phones). Payment and pick-up would then be arranged and collected at a secret location, distributed in pizza boxes, in telephone kiosks and sometimes even car boots. Trapstar played on their ​"it's a secret" trademark managing to keep their identities concealed – to this day, they don't allow photos exposing their full faces to be published. The exclusivity created a buzz and a barrage of orders ensued. Drops would sell out fast, making particular pieces even more desirable.
As Trapstar slowly became more prevalent and demand increased, the guys decided they wanted to expand. Sounds easy, but the decision was initially met with cynicism. ​"In the beginning no one wanted us to win," Mikey explains, ​"and no one wanted us in the industry, so instead of knocking down doors, we had to build our own."
Their big break came when Supra owner Dylan Alkaff offered them a weekend pop-up slot. This was the first of what would become known as Trapstar Invasions. ​"Stores would only want brands who were getting major press. So our whole concept was to invade," says Lee. ​"We were the super underdogs within the streetwear community at a time when there was no separation between the UK market and the rest of the world, you simply had to be able to hold your own against the bigger brands".
A series of ​"invasions" including a roadblock pop-up at 1948 London alongside the highly anticipated Yeezy launch in 2009, led to Trapstar opening their flagship store on Portobello Rd a year later.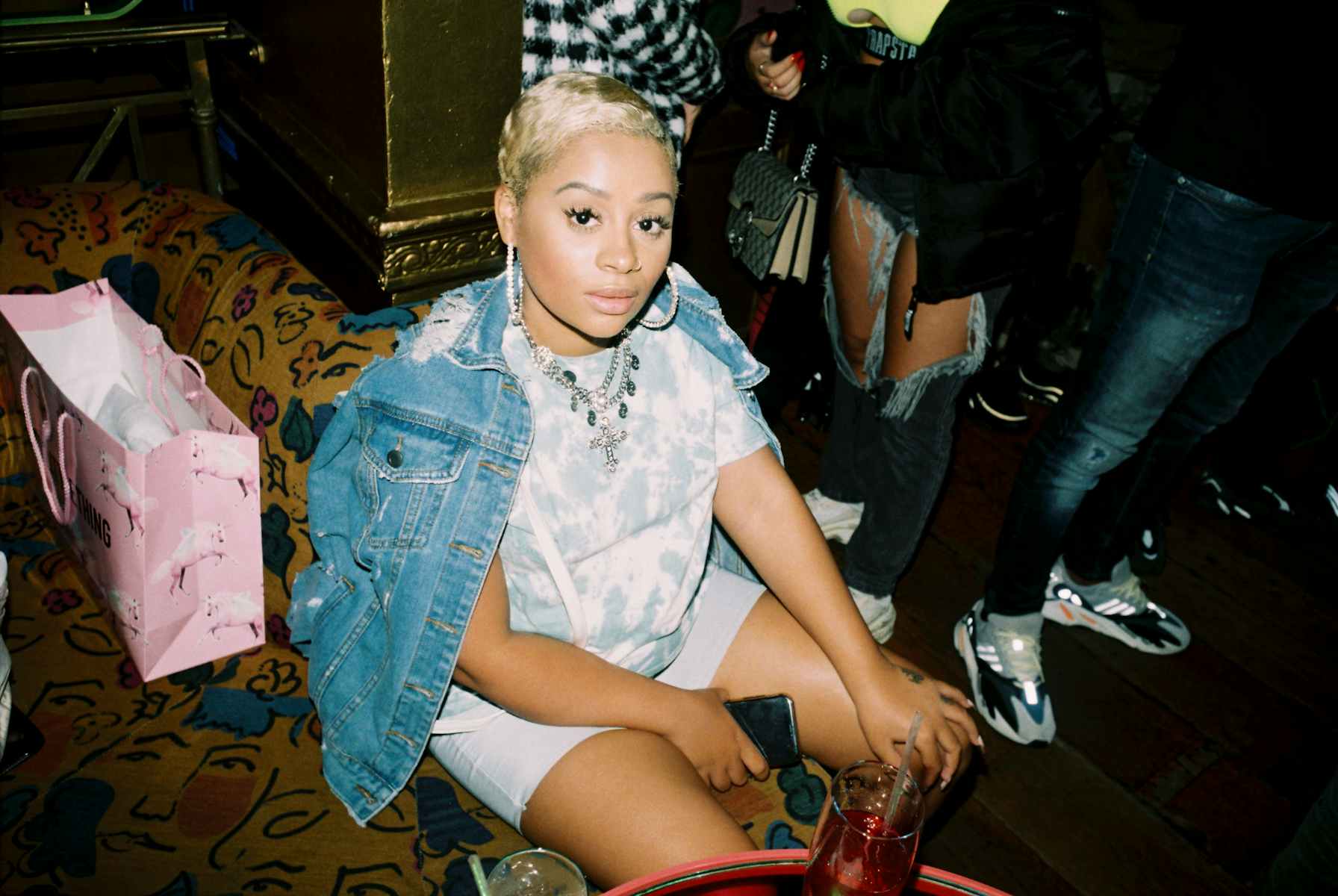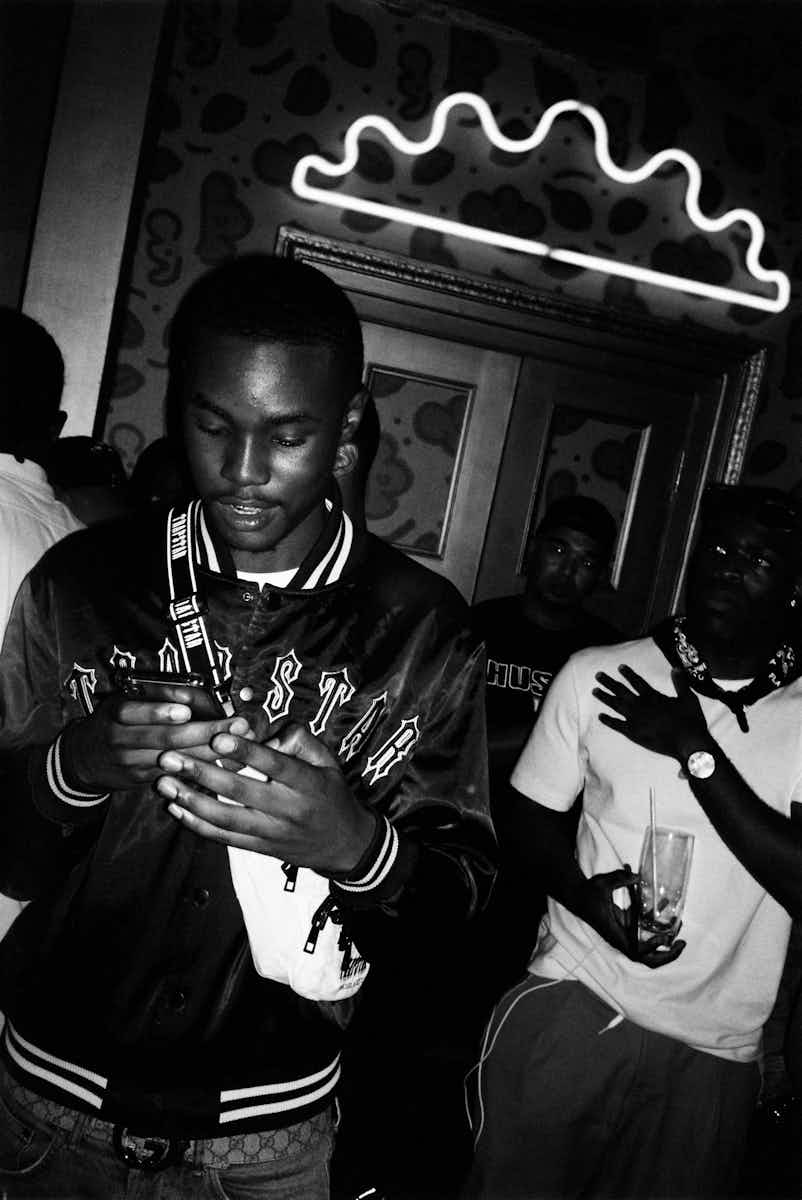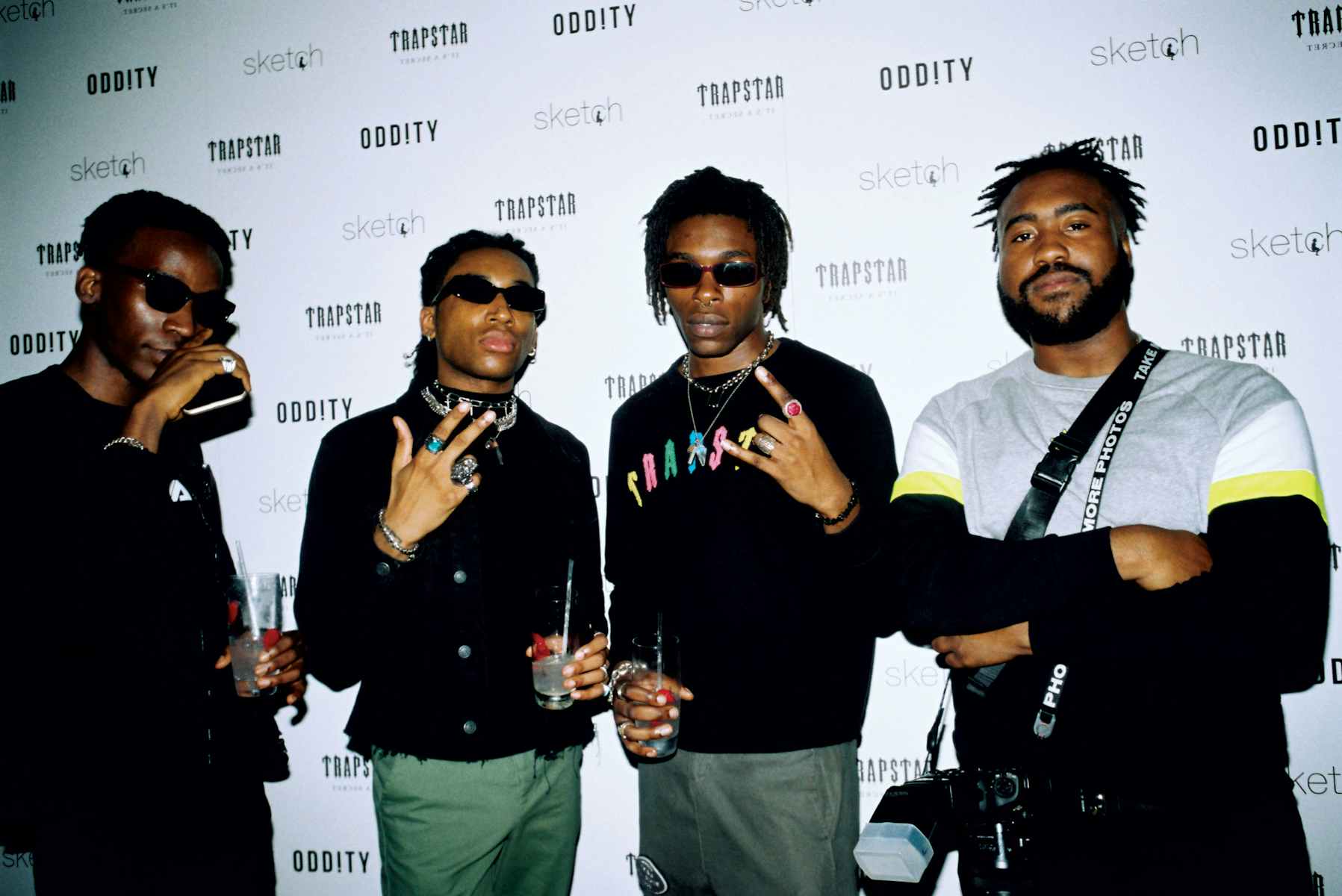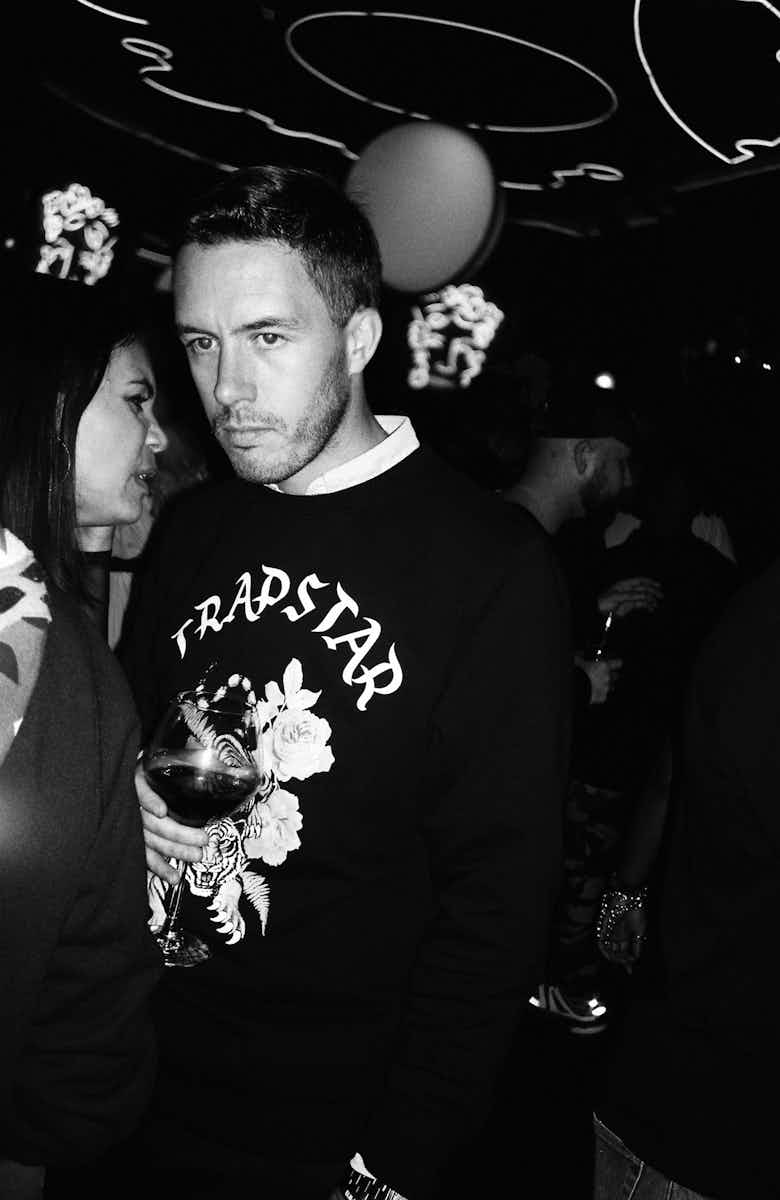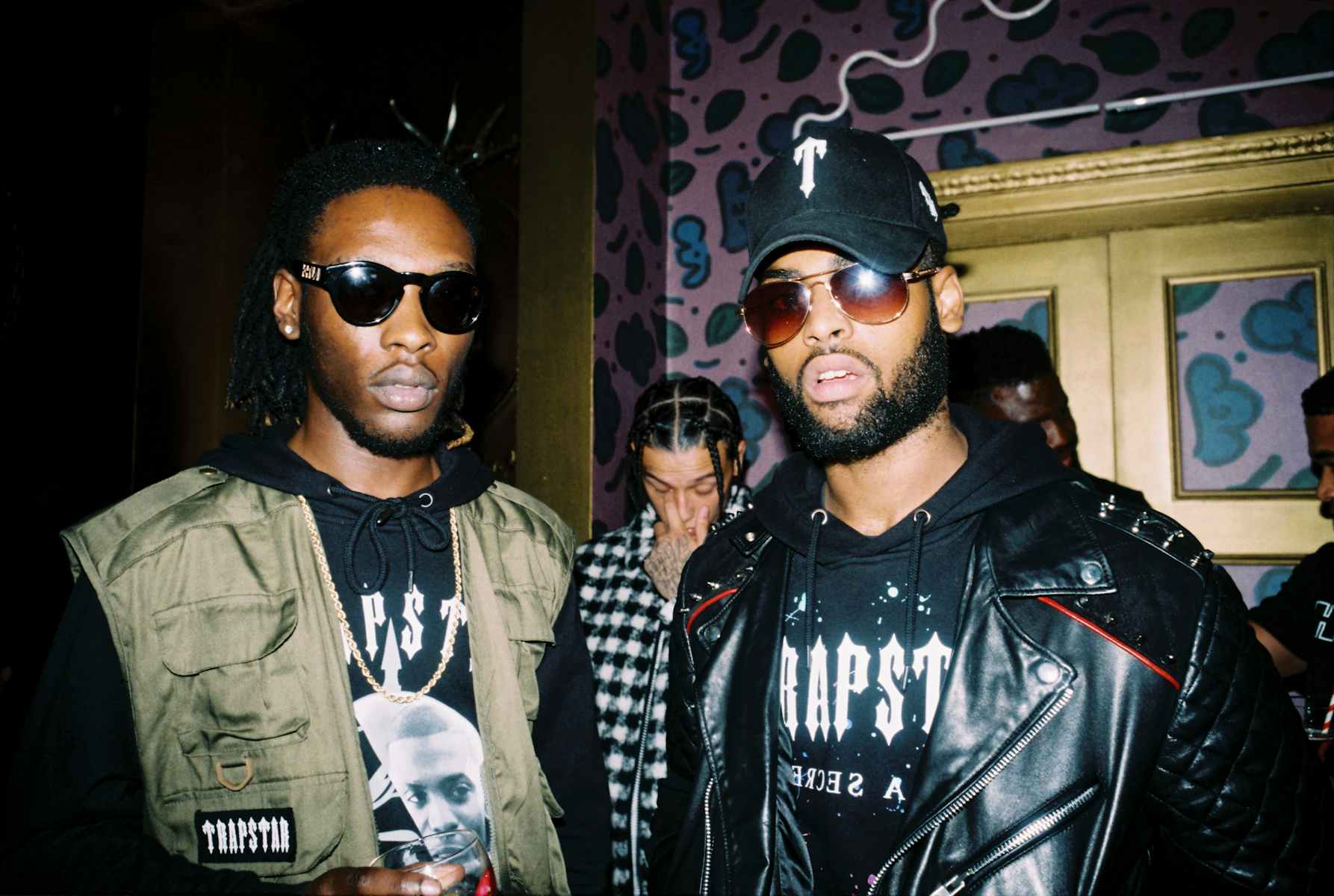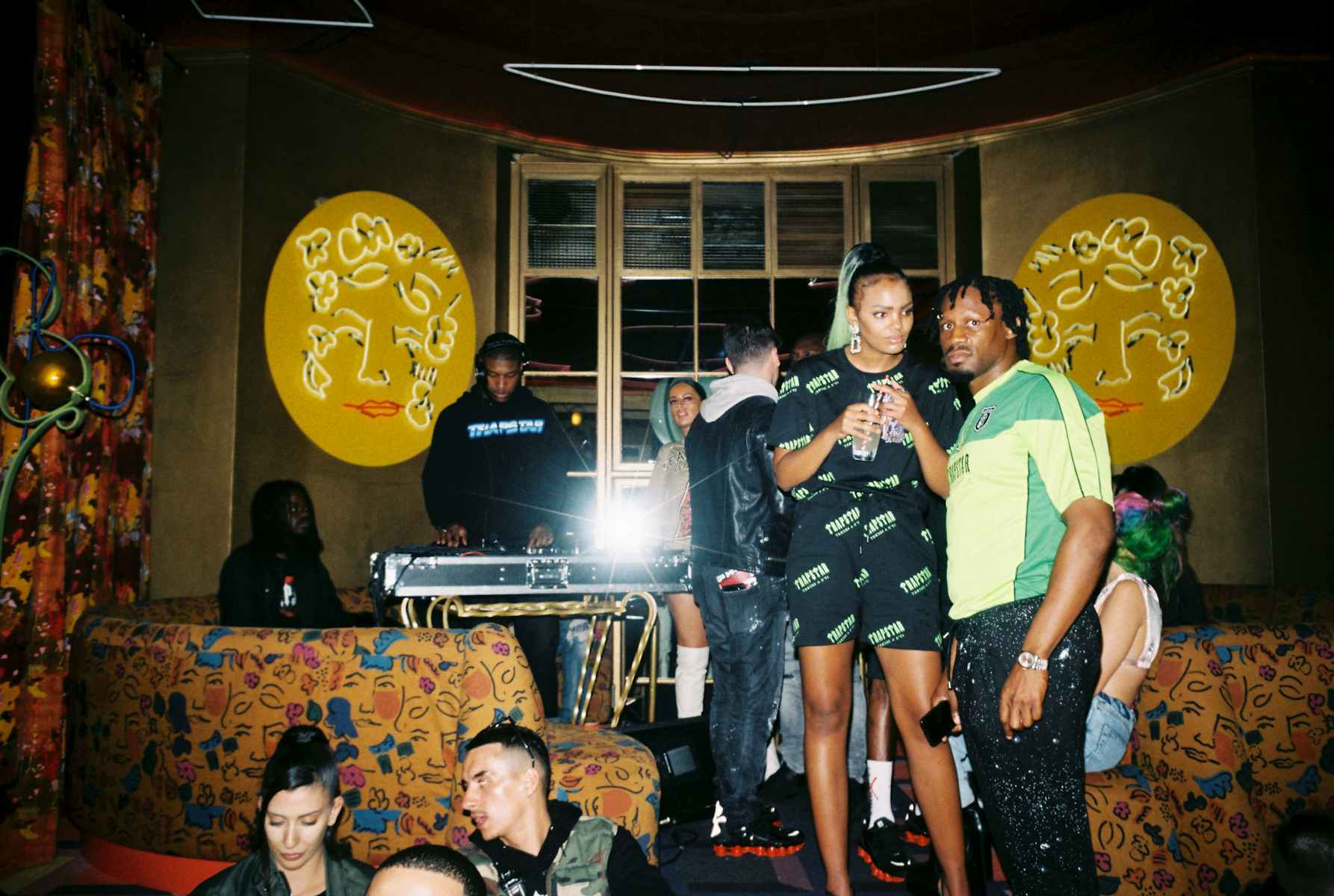 Fast-forward to present day and their list of achievements is a long one. An investment from Jay Z's Roc Nation, a stint as the official merch designers for Rihanna's Monster tour, a Puma collaboration and a co-sign from South London heavyweight Stormzy – whose Trapstar underwear was highly visible during his iconic Glastonbury performance – have all helped to catapult the brand. ​"We never looked to artists to keep us relevant but we've maintained personal relationships with them, they've introduced us to a whole new audience," Mikey emphasises.
The organic link between music and streetwear has provided that connection. The brand released mixtapes with Section Boyz and DJ Logan Sama and recently collaborated with rapper Blade Brown on a capsule collection entitled ​"The Trap Revolution Will Be Televised". ​"I feel like we're going through a sort of renaissance right now where the UK underground scene now controls what happens in popular culture," Mikey enthuses, ​"It's great to see artists making a living from doing something they love, they are now becoming millionaires, selling out venues and buying houses for their mothers."
Although they have experienced considerable global success with A$AP Rocky, The Weeknd and Cara Delevingne sporting their signature beanies and hoodies, they're aware of how much the UK scene still continues to play a major part in their growth.
"It goes way beyond just fashion," Mikey says. ​"It's bigger than that. The reason we are here today is because a particular culture has supported us. We started at the bottom and worked hard to get to where we are. We now have a responsibility to give back, we have to make sure we keep the culture alive."

More like this