Inside Tyler McGillivary's technicolour world of oddball fashion
The self-taught designer's NYC shop has become a one-stop destination for all things bright and beautiful. With a new collection around the corner, she reveals how she got there.

Before Tyler McGillivary started her namesake label three years ago, she'd never imagined calling fashion design her full-time job. But as of May 2020, having rode the hellish first wave of the pandemic, McGillivary has been able to do exactly that, by building her Brooklyn-based online shop from the ground up. Home to her own irreverent pieces, it also stocks garments and accessories by emerging designers like Erika Maish and Shulian Nell.
Inspired by vintage textiles and wallpaper, flat animated films from the ​'60s, new wave furniture design and digital art, McGillivary is always trying to piece together ​"bizarre and unique combinations of colours, textures or shapes," as the 26-year-old puts it. In the past, she's made references to contemporary abstract art by the likes of Swiss Dadaist Sophie Taeuber-Arp – a block coloured top McGillivary made in homage to her sold out a few times over.
Clearly, creating pieces that pop is a winning formula for the designer. Since then, joy, childlike innocence and kitsch with an edge have all been key themes in McGillivary's practice. From hot pink corsets and halter-neck dresses covered in fiery optical illusion prints, to button-up vests with exaggerated lapels and plenty of room for cleavage, McGillivary has carved out a reputation for thinking up enticing, lust-for-life garments.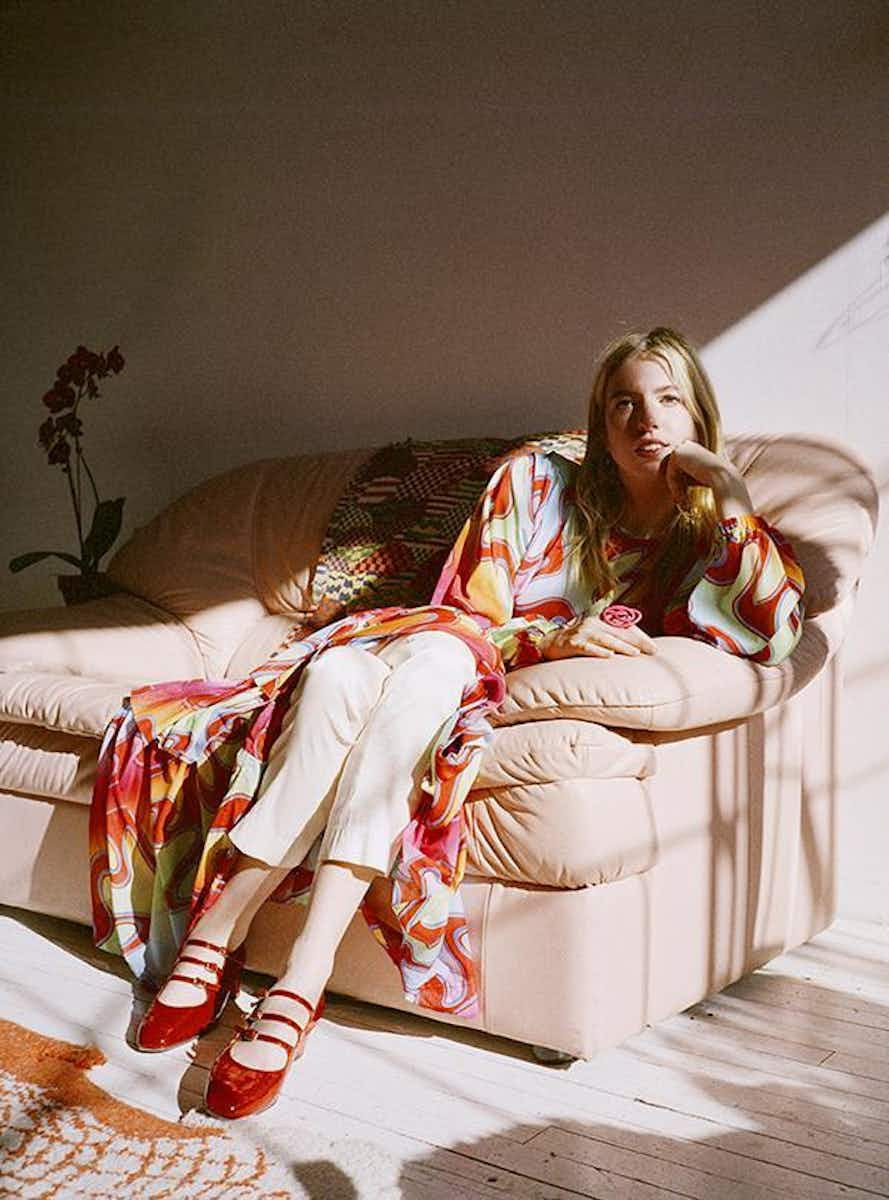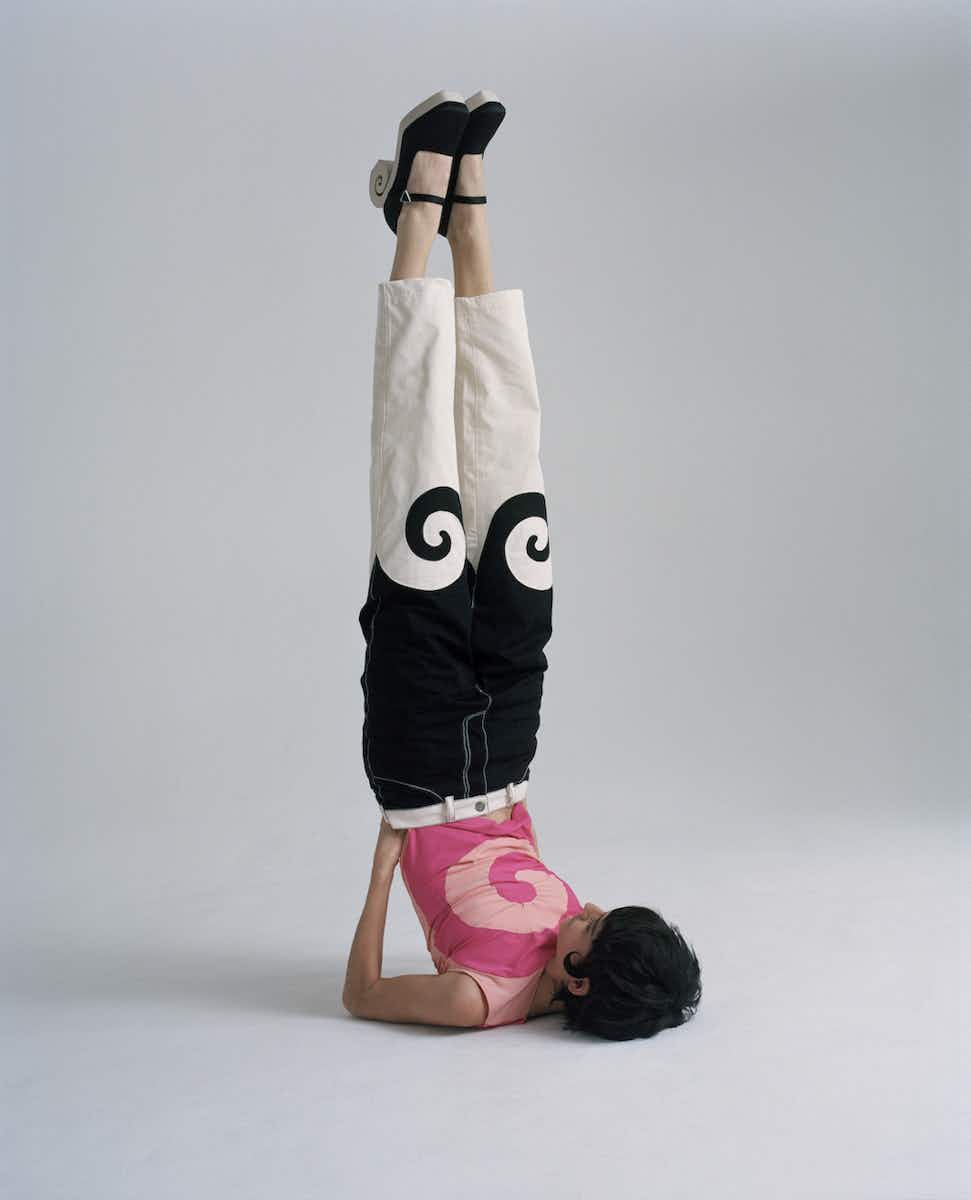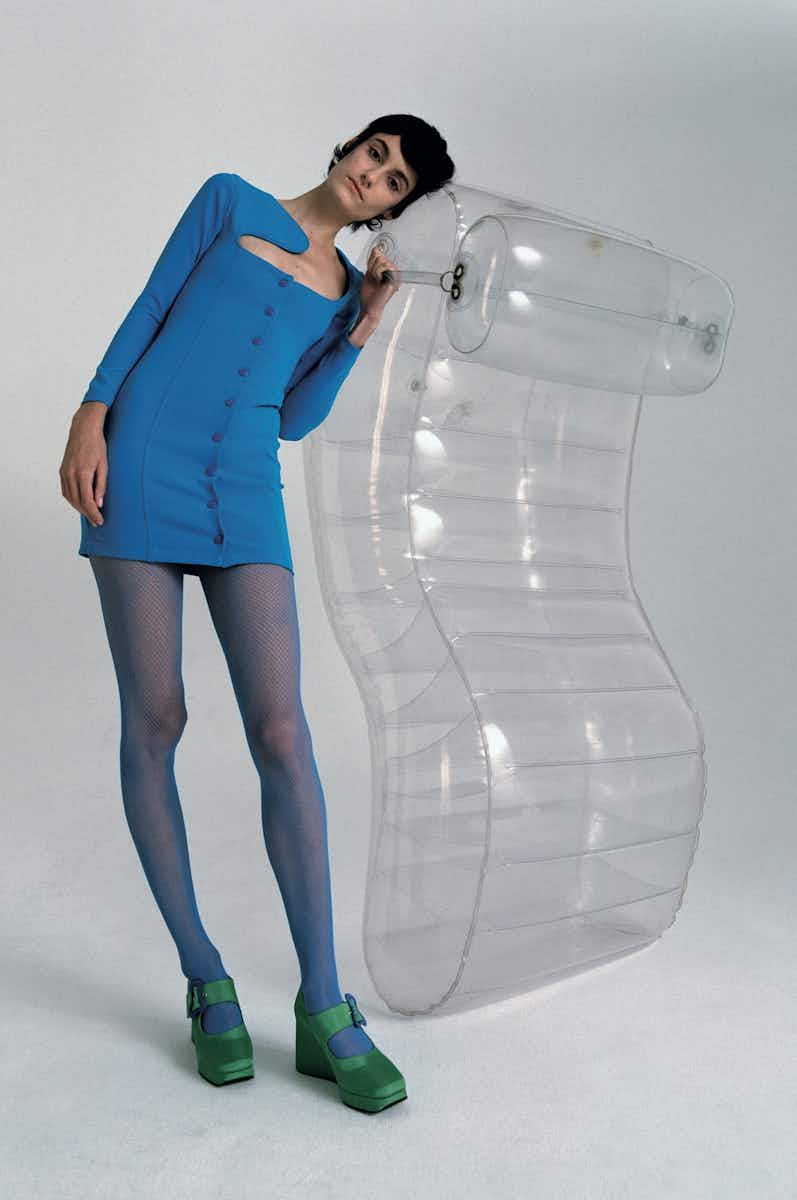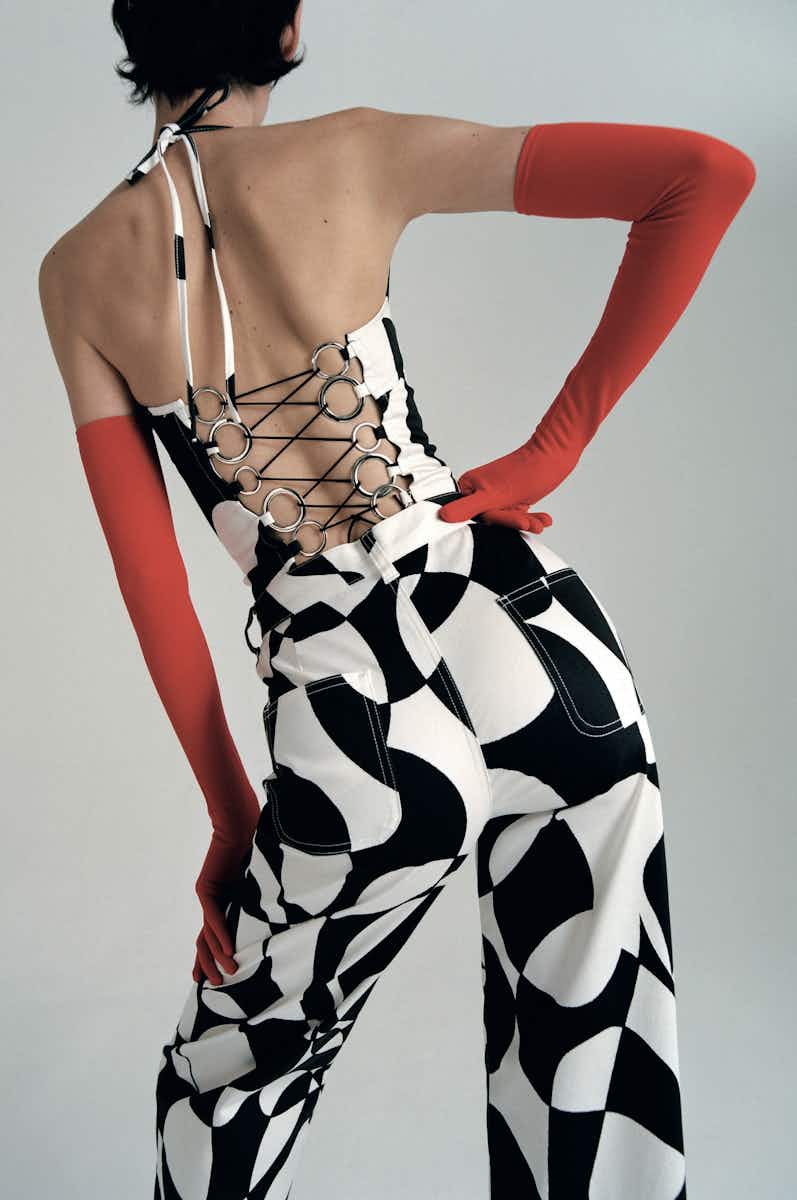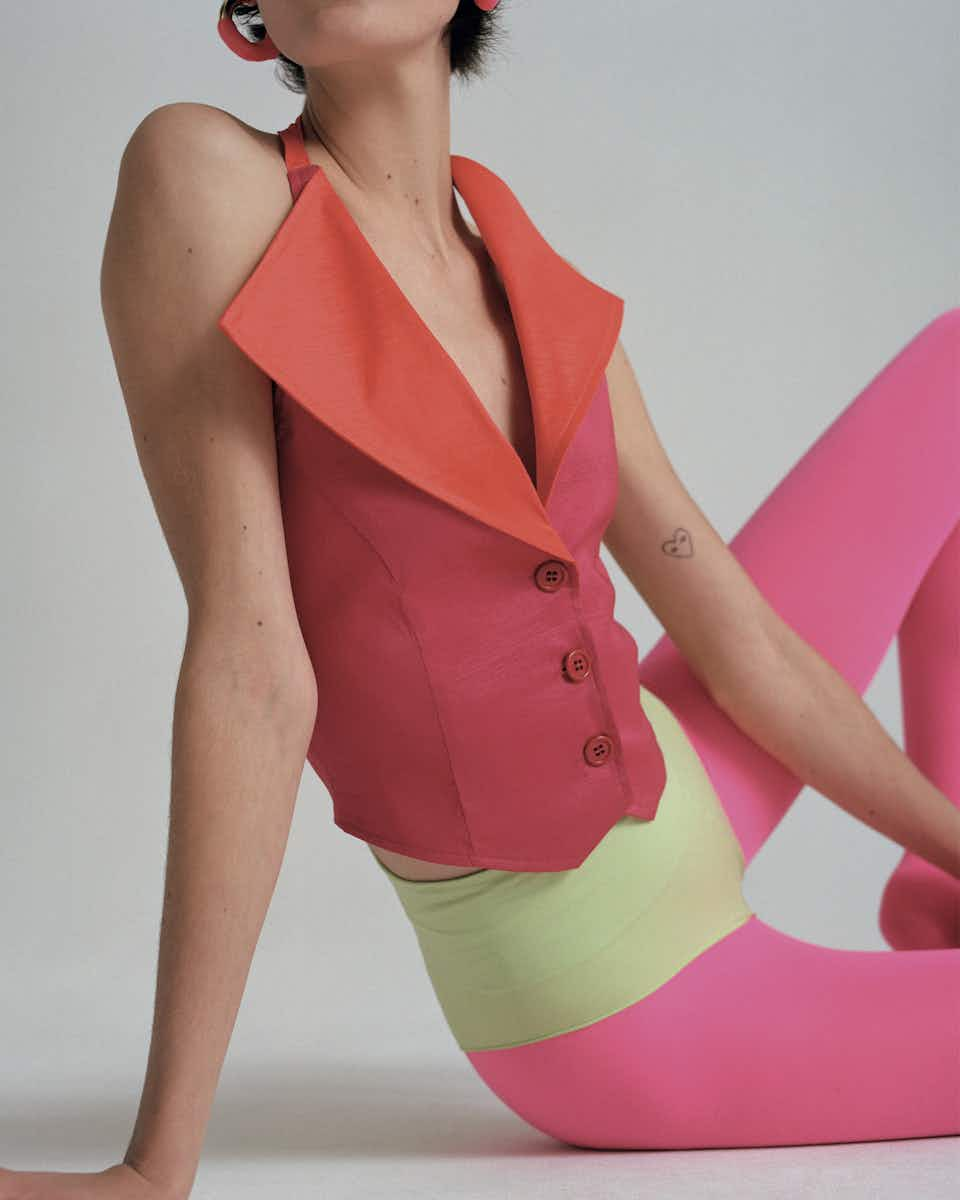 Unlike many of her design contemporaries, who might have attended Parsons or Central Saint Martins, McGillivary studied visual arts, sociology and art history at New York University's Gallatin School, while working for a number of independent businesses during and post-university. ​"The experience I gained from working with small business owners was absolutely vital to starting my own line – more in terms of structure and making it work as a lifestyle, rather than physically producing pieces," she says.

​"It helped me to understand what it would mean to run a small business, but I had to teach myself sewing, textile design, production and shipping. Sometimes, I wish I had better training in clothing construction, but I'm happy that in figuring out everything on my own, I was forced to be creative," McGillivary continues. A lack of formal training left her feeling unconstrained by fashion's rules, which helped expand her creative vision rather than boxing it in.
The idea to stock pieces by other emerging designers came when Sofia Elias, who founded jewellery brand Blobb, contacted McGillivary. ​"I'd never seen anything like [Elias' rings] before," she explains. ​"I had nothing to lose by trying to sell them. People instantly loved them. From there, we started to include other brands that felt aligned with the shop, but also felt entirely one of a kind, like Marshall Columbia​'s bags."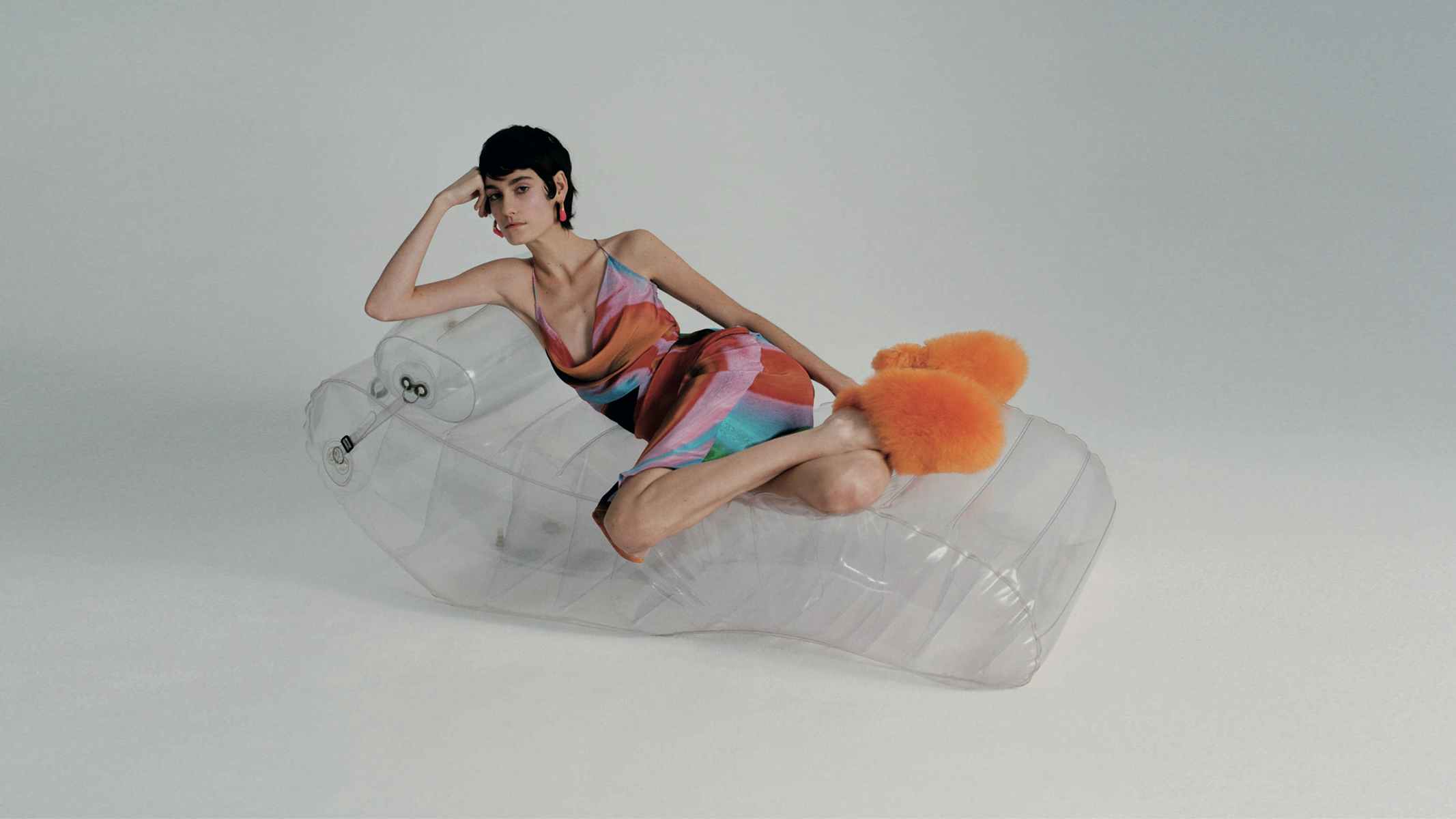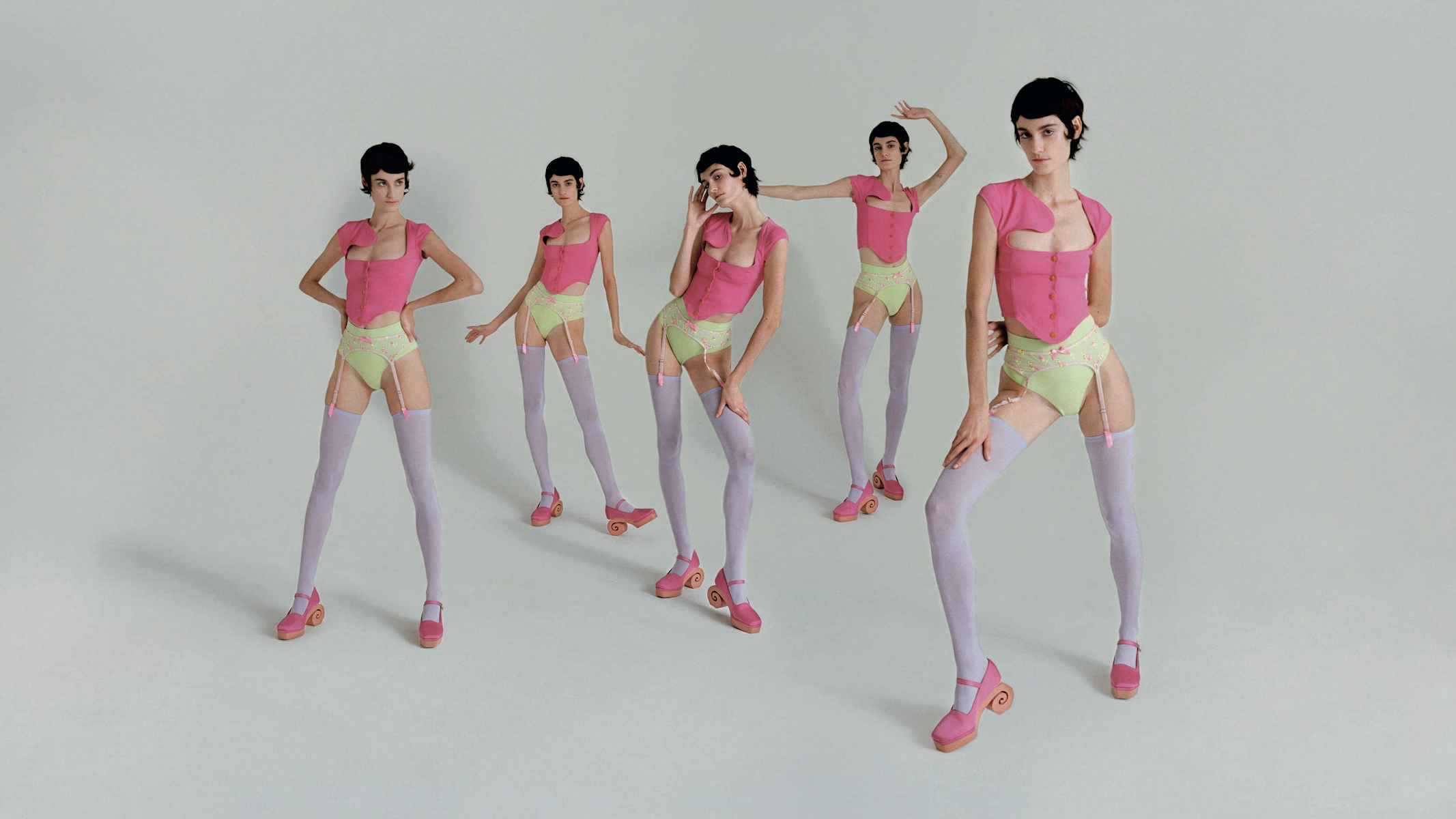 Since starting out, McGillivary's process has evolved massively. She feels more confident in her taste and ideas, and knows exactly what she wants to put out into the world. ​"I look out for brands that have a unique perspective that feels impossible to replicate," she says. ​"I'm really excited about some sweaters we have coming in by a designer called Annie Hall – they're so cute and have the best oddball colour combinations."
So what's next for McGillivary? Some brand new pieces are coming this autumn, which have been in the works ​"for what seems like forever." In anticipation of a new collection that will no doubt bring vibrant colours and geometrical shapes to our screens – and shopping bags – McGillivary imparts some wisdom courtesy of radio host Ira Glass: ​"When you start anything, you'll be mediocre at it because your taste doesn't align with your rudimentary skills. Not giving up is the best thing you can do for yourself!"


More like this