Valentino's uniform for a humble but hopeful future

The Italian house's AW21 collection sees creative director Pierpaolo Piccioli wield his scissors in a collection that's all about refinement, without sacrificing his signature romanticism.

Pierpaolo Piccioli's AW21 offering for Valentino is titled Act – a concept driven home by its presentation in the storied Piccolo Teatro in Milan, set to a live soundtrack by soulful British singer Cosima and the Orchestra Sinfonica di Milano Giuseppe Verdi. But the collection could just have easily been dubbed ​"Cut": the creative director took his shears to everything from skirts (mini) to tailored trousers (neatly snipped above the ankle) to capes and peacoats (cropped), while laser-cut detailing and netting abounded.
The idea of cutting is also inherent in its pared-back, monochrome aesthetic, a distinct change from the boundless and colourful romanticism that Piccioli is typically associated with. In still uncertain but tentatively hopeful times, he has produced a wardrobe largely made up of elevated staples for men and women alike, livened up by flashes of gold, Bridget Riley-esque patterns, and discreet ruffles, pleats and bows (he would never shun romance entirely). Meanwhile, chunky-soled boots and studs peppering handbags and pumps added a subtle punk edge.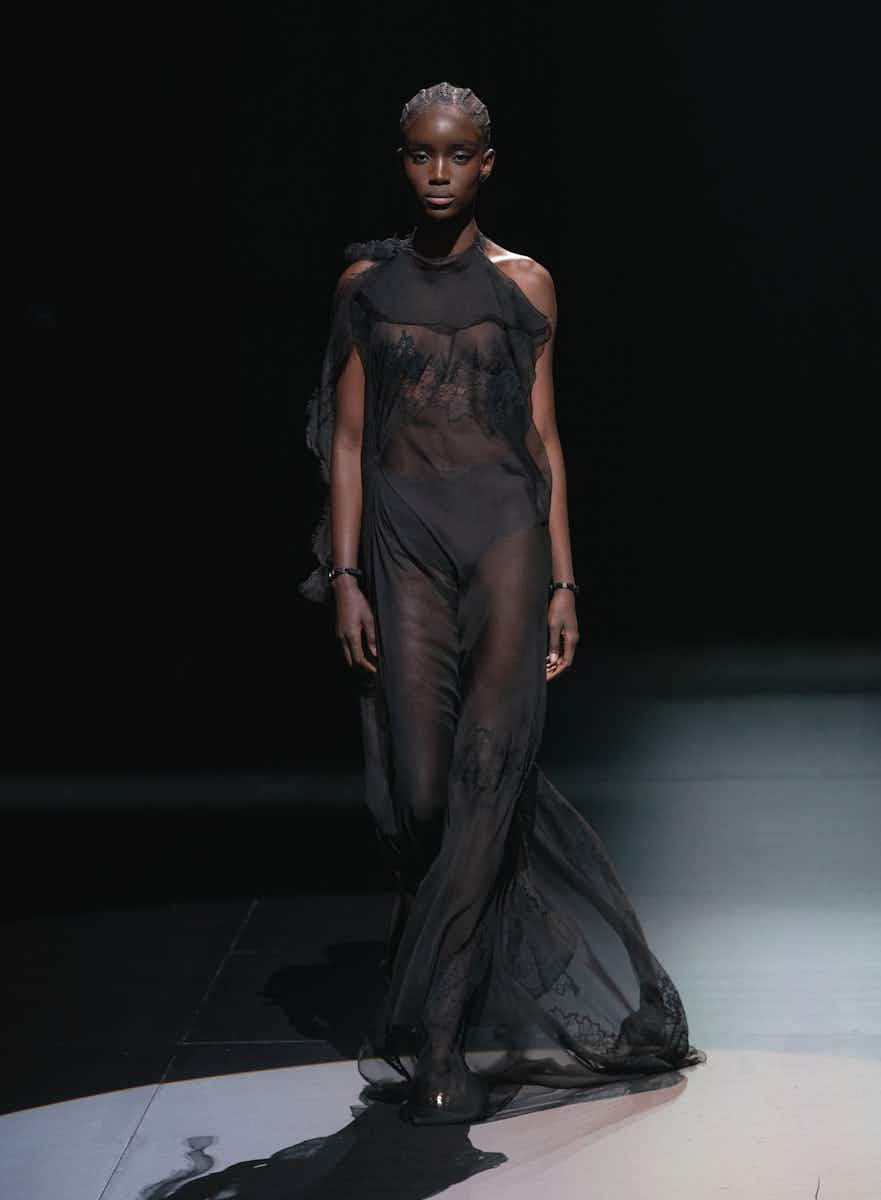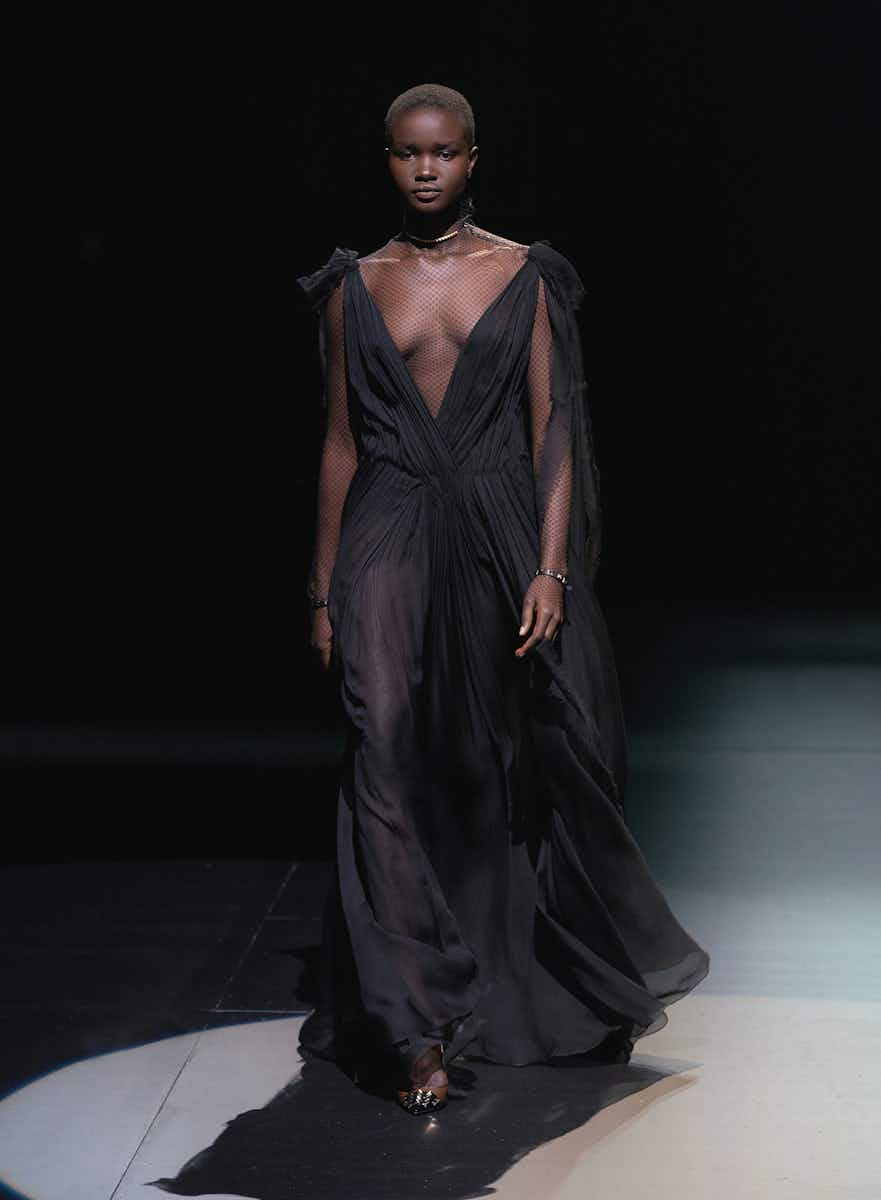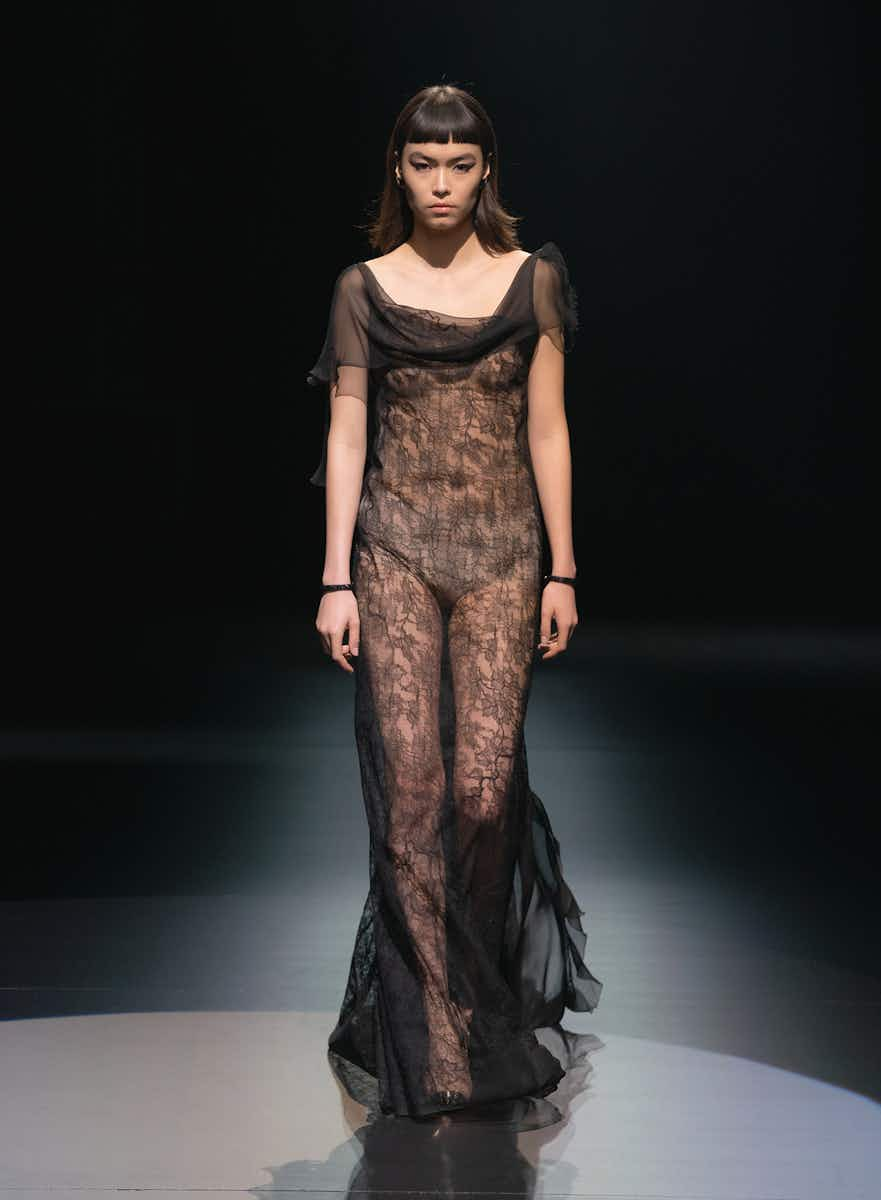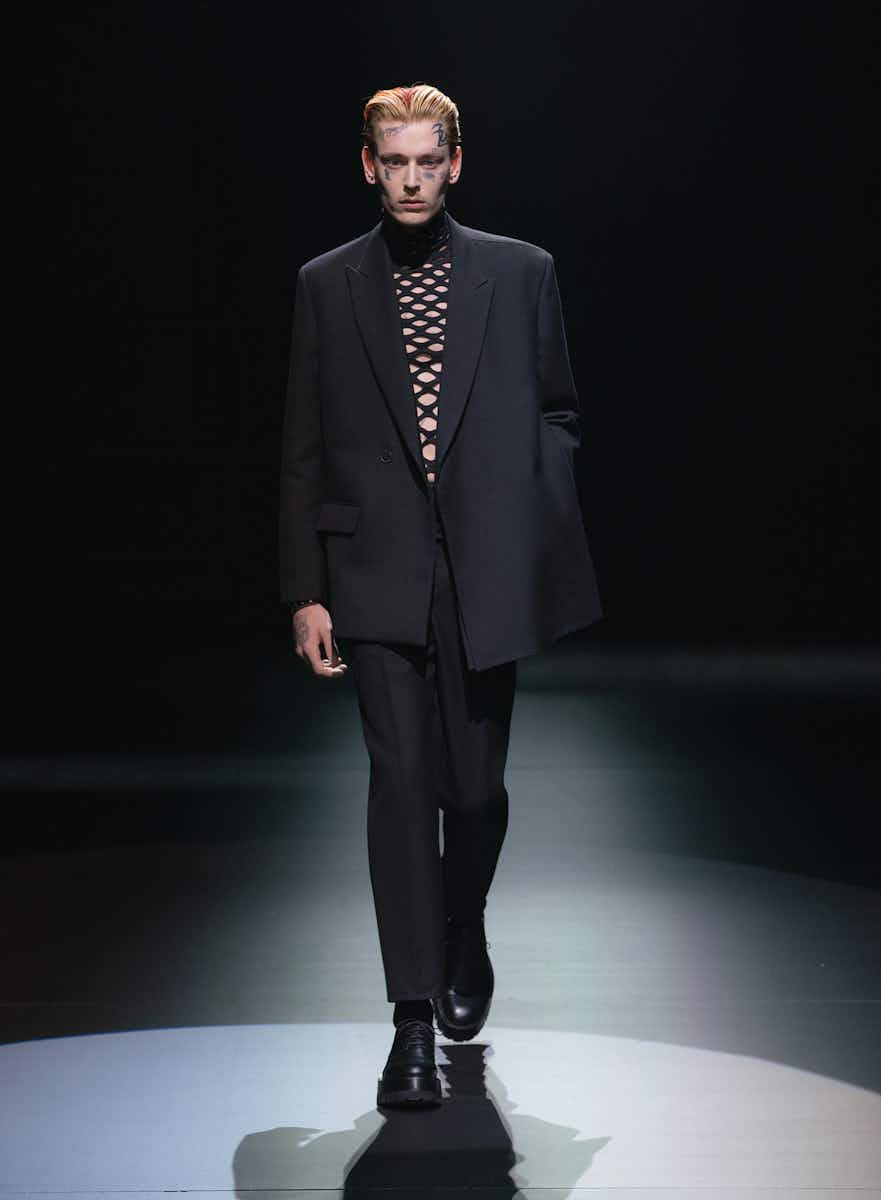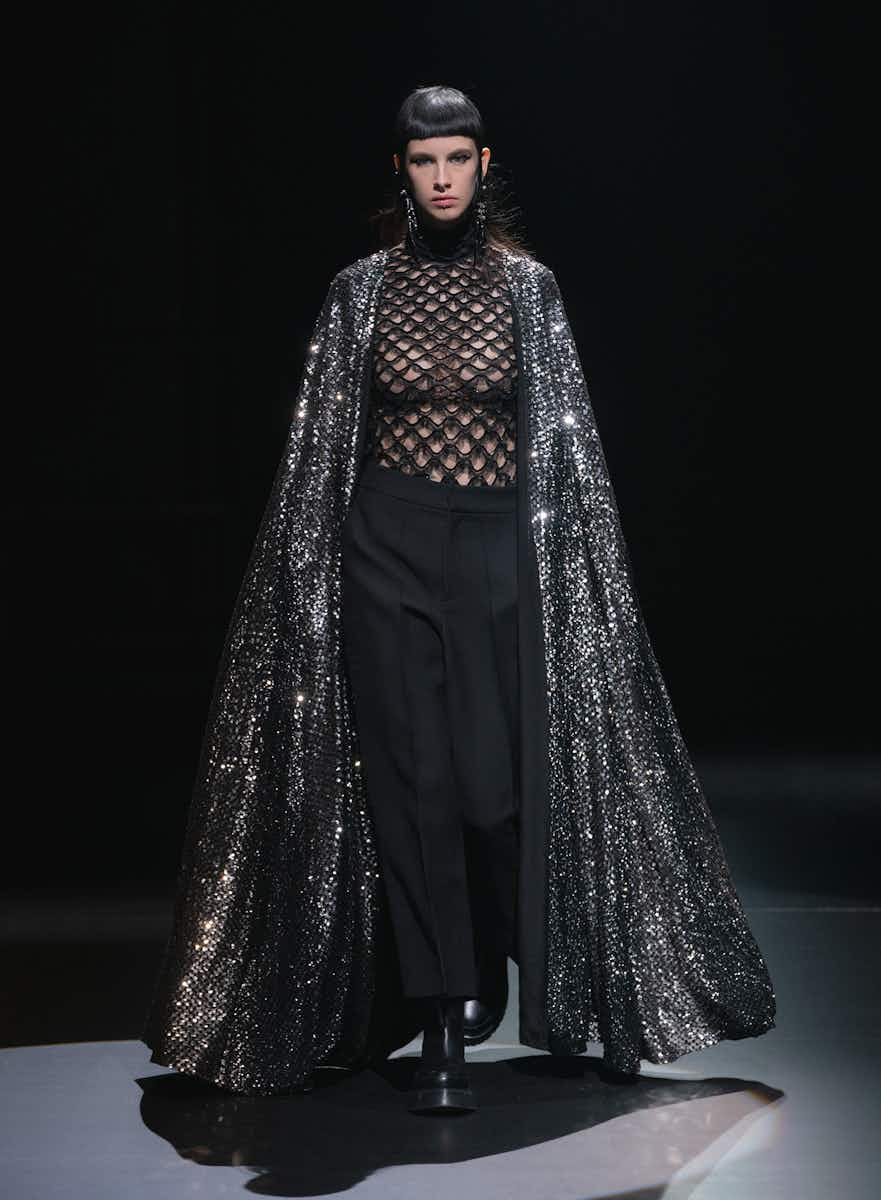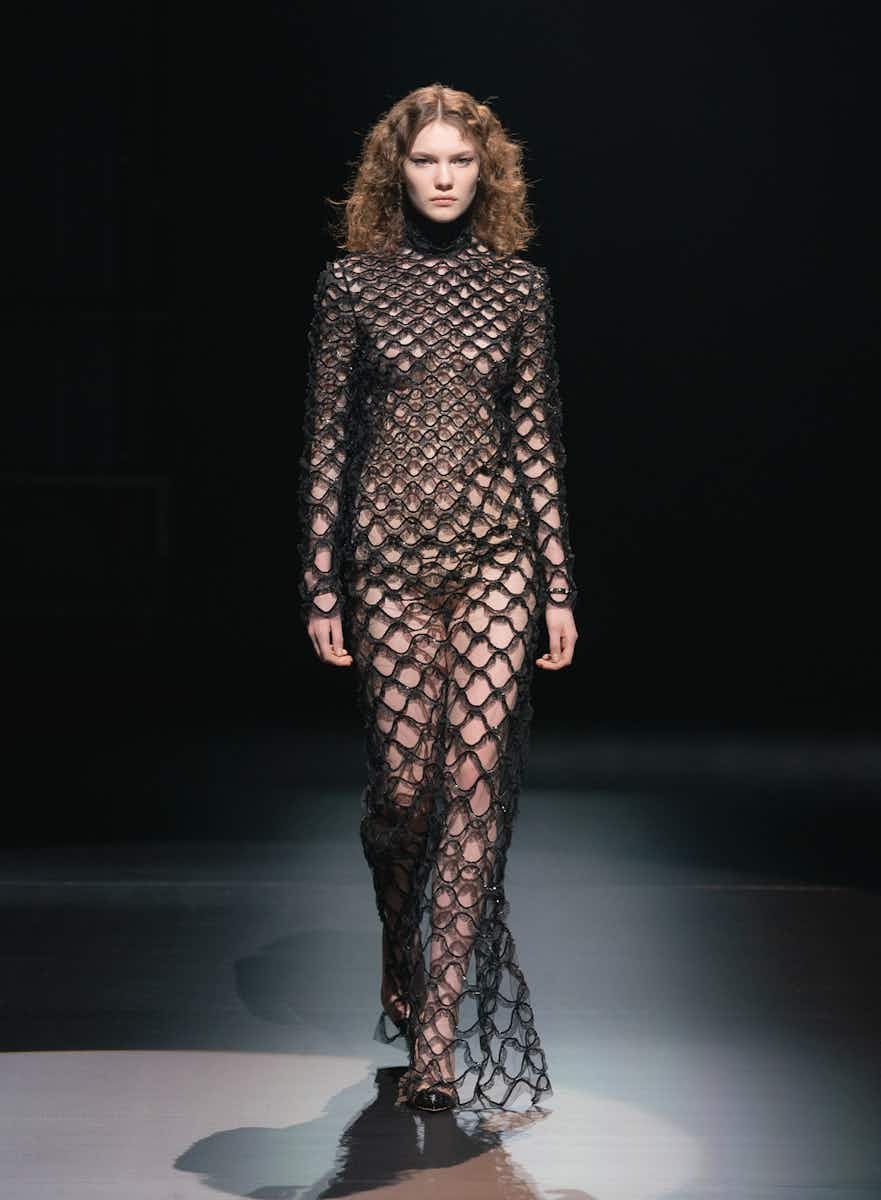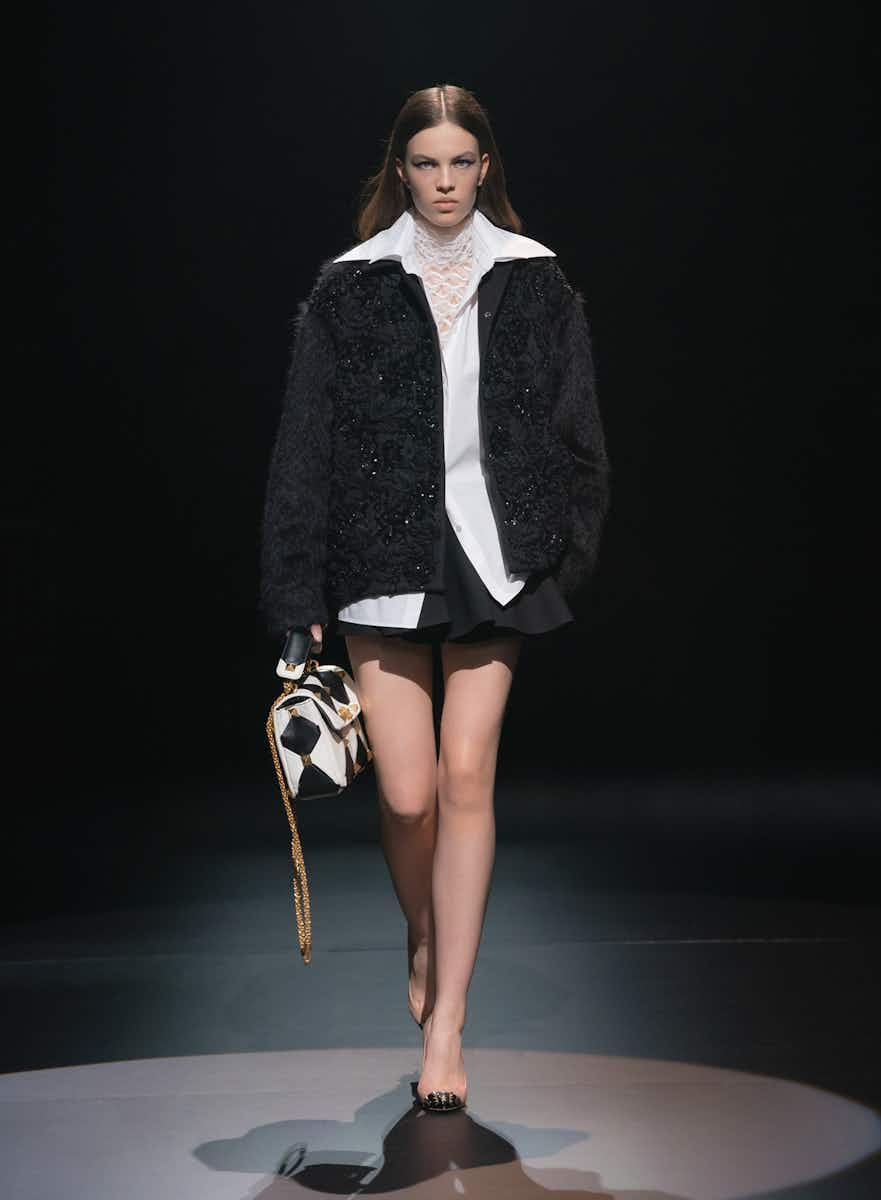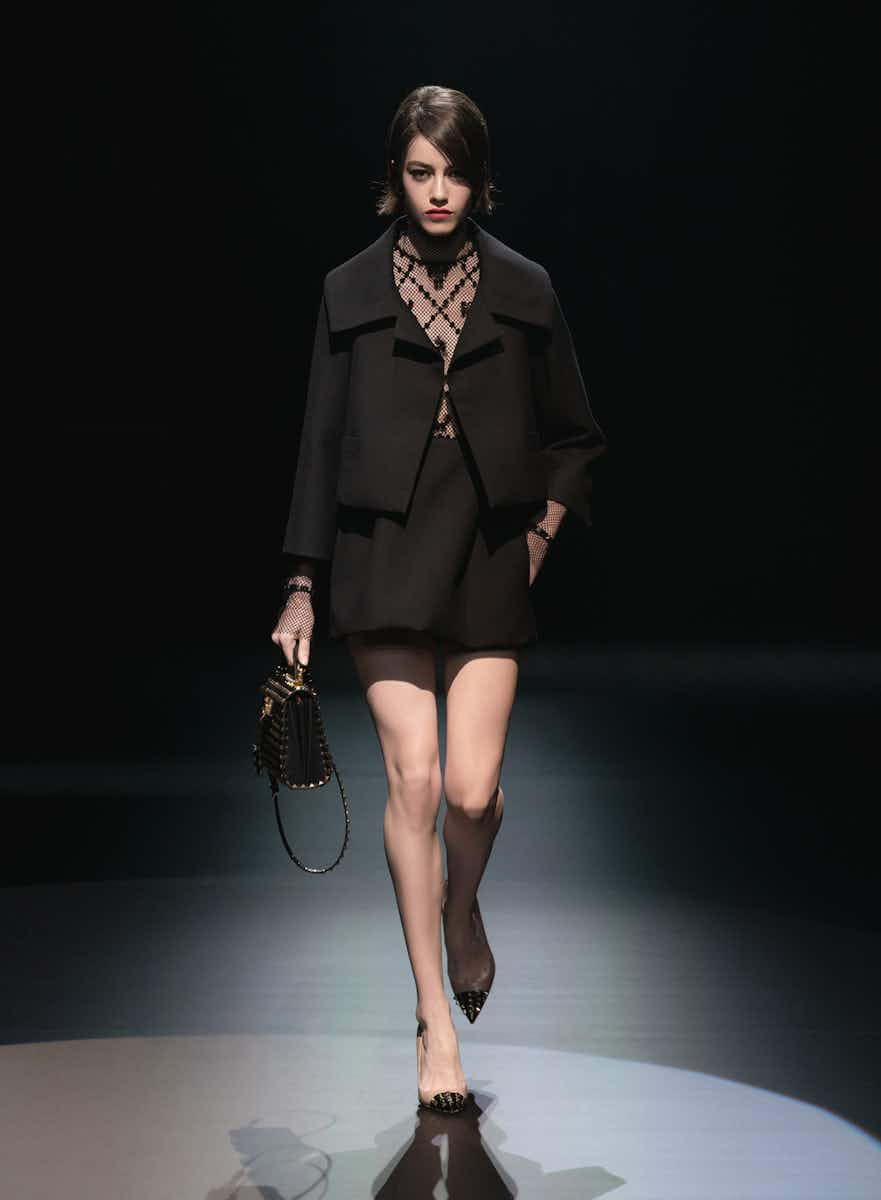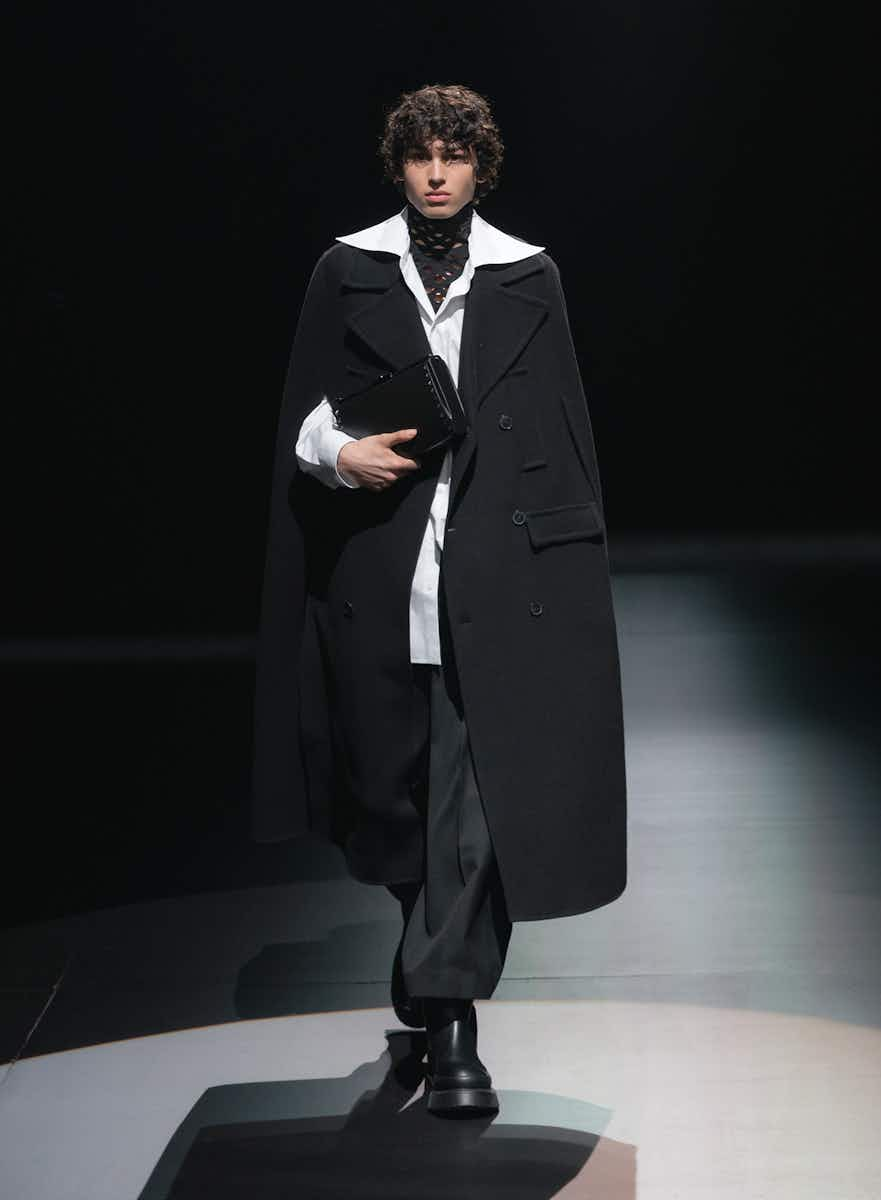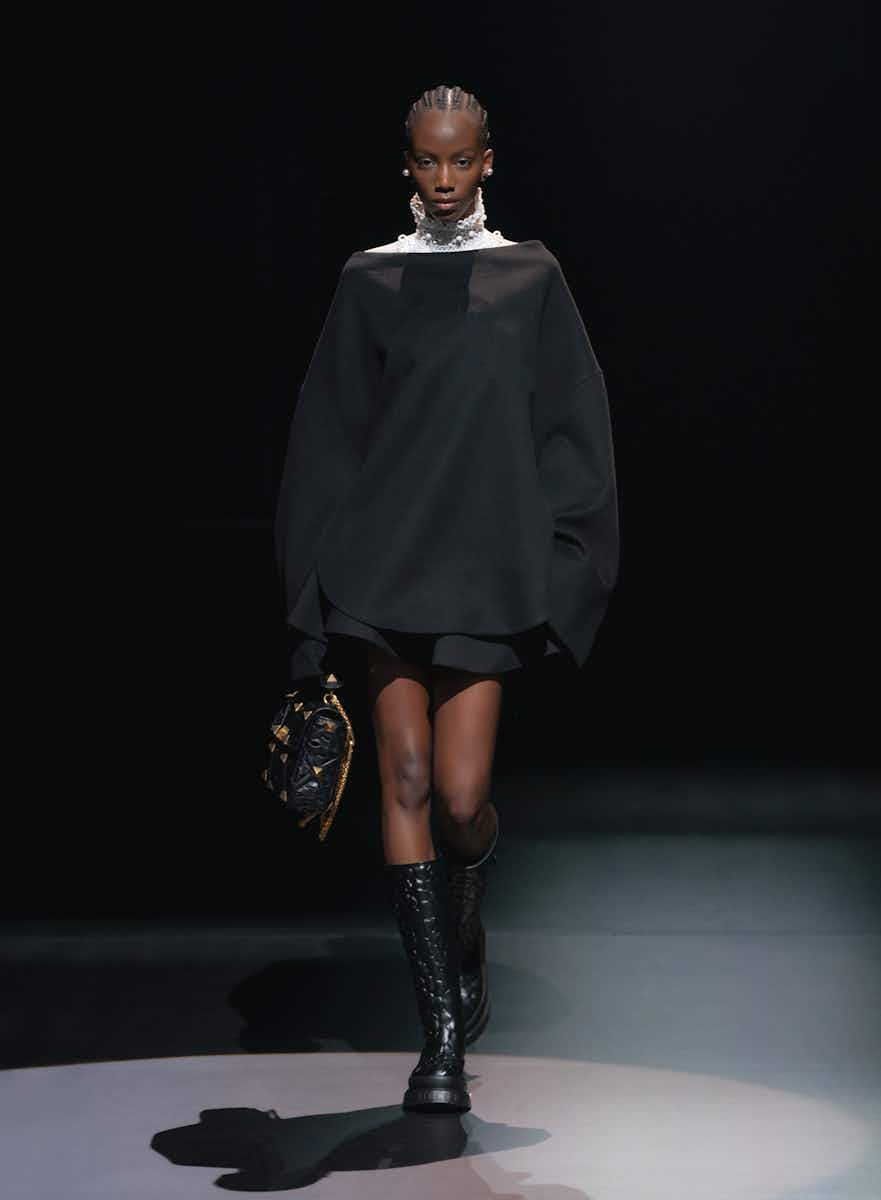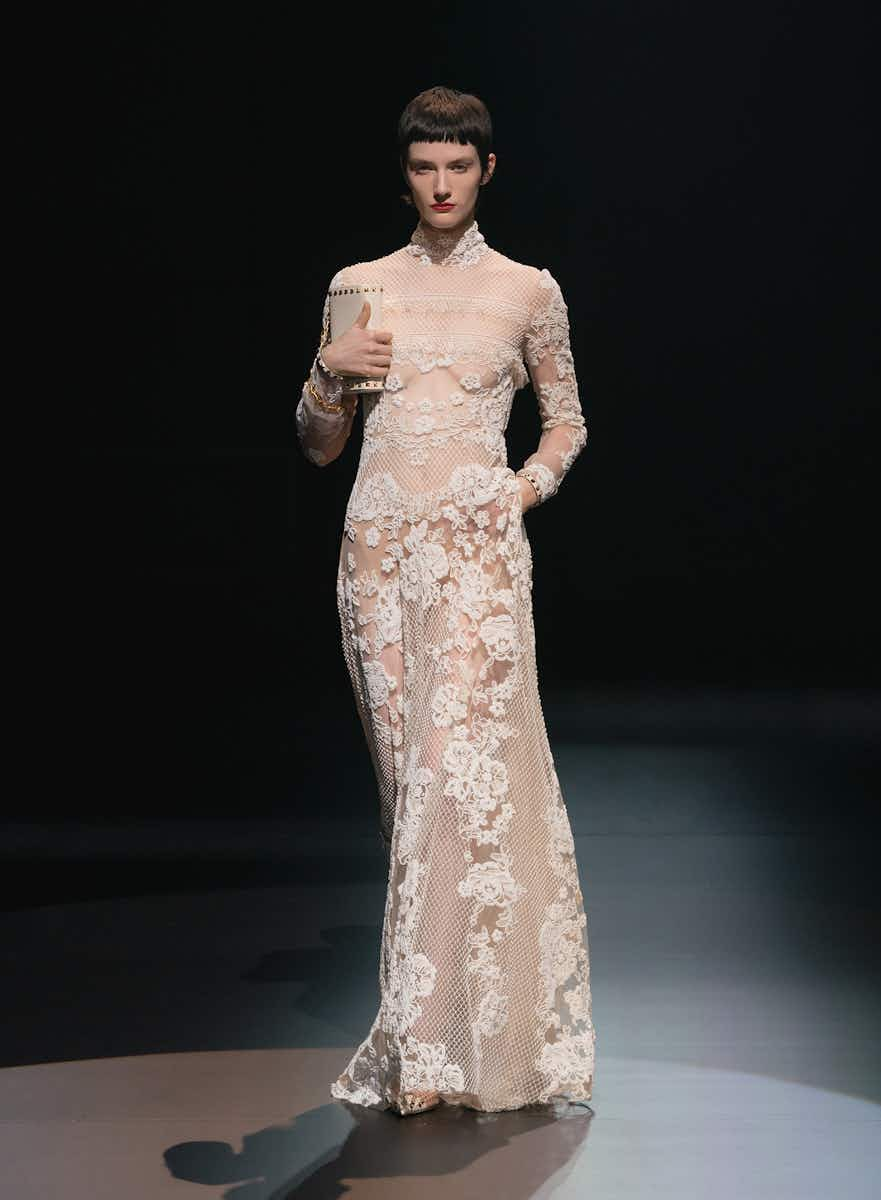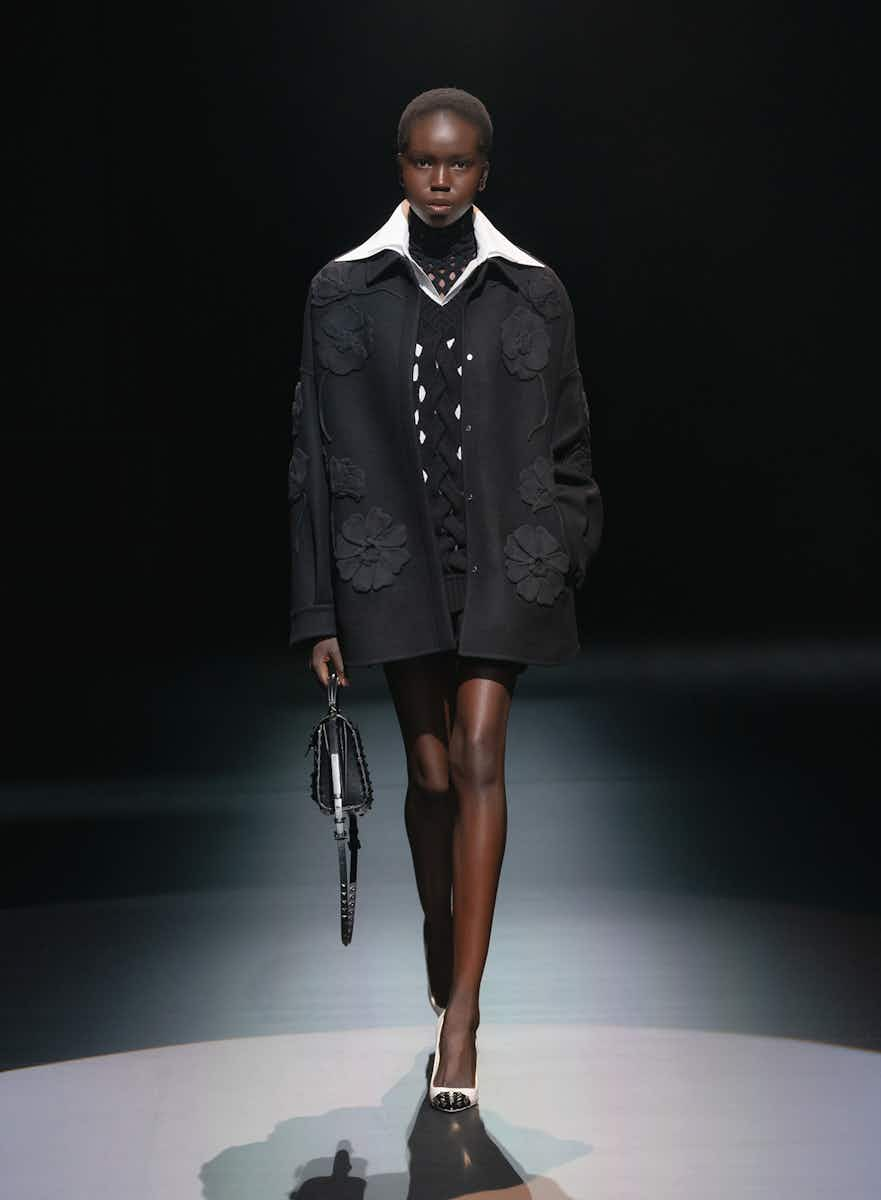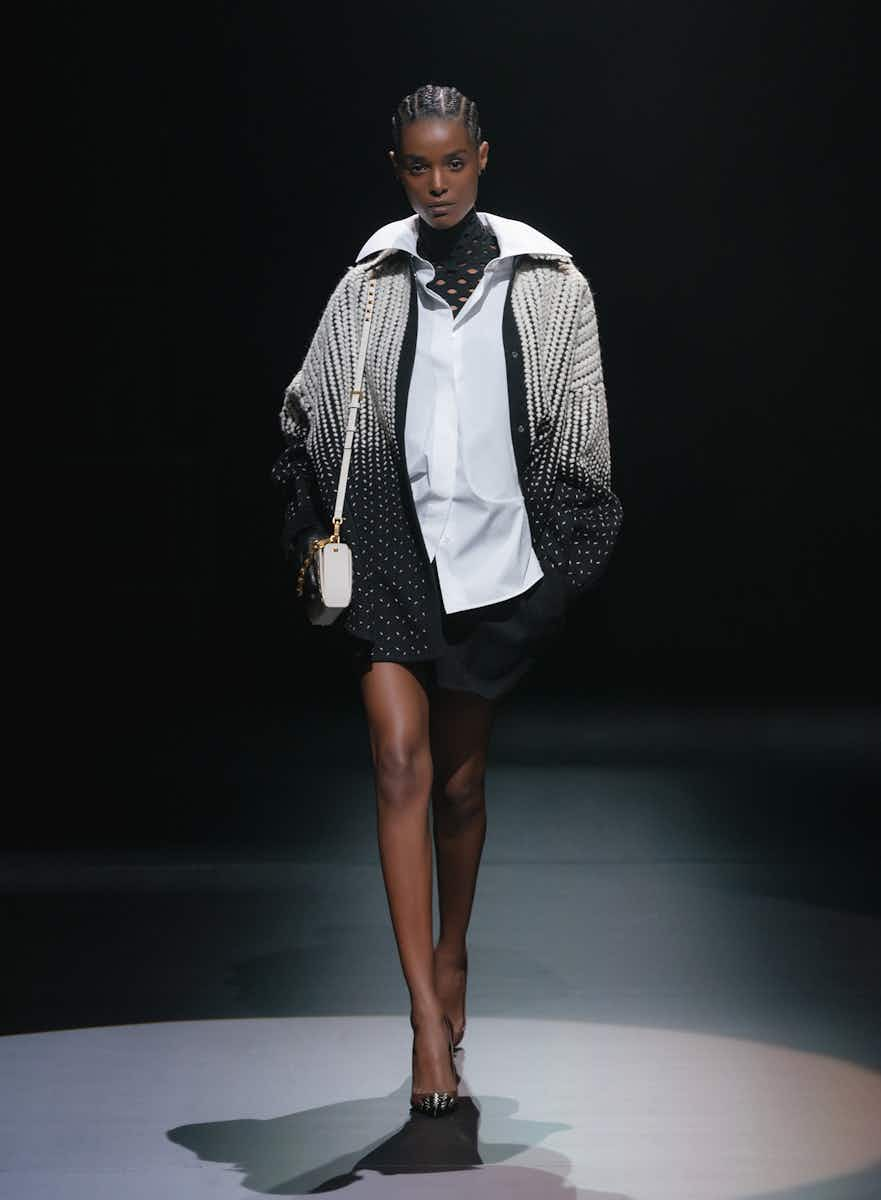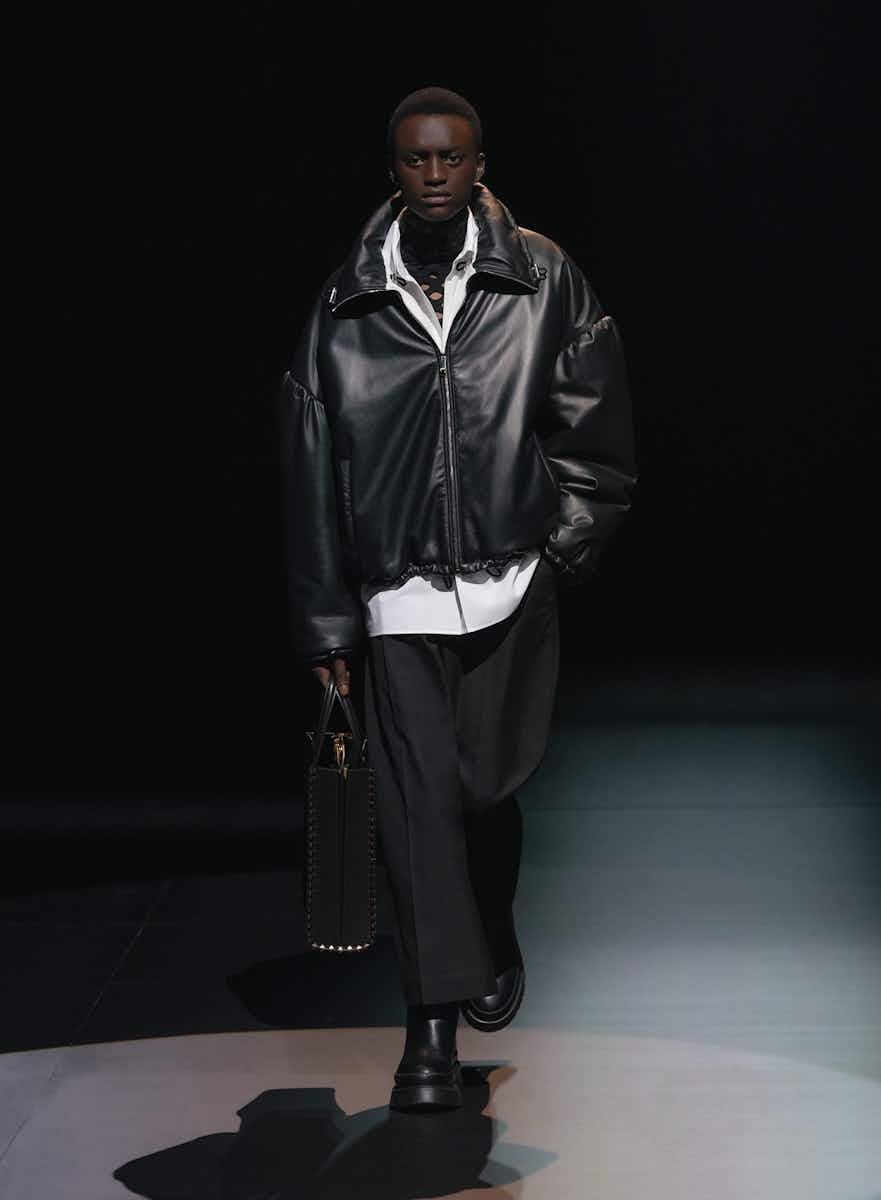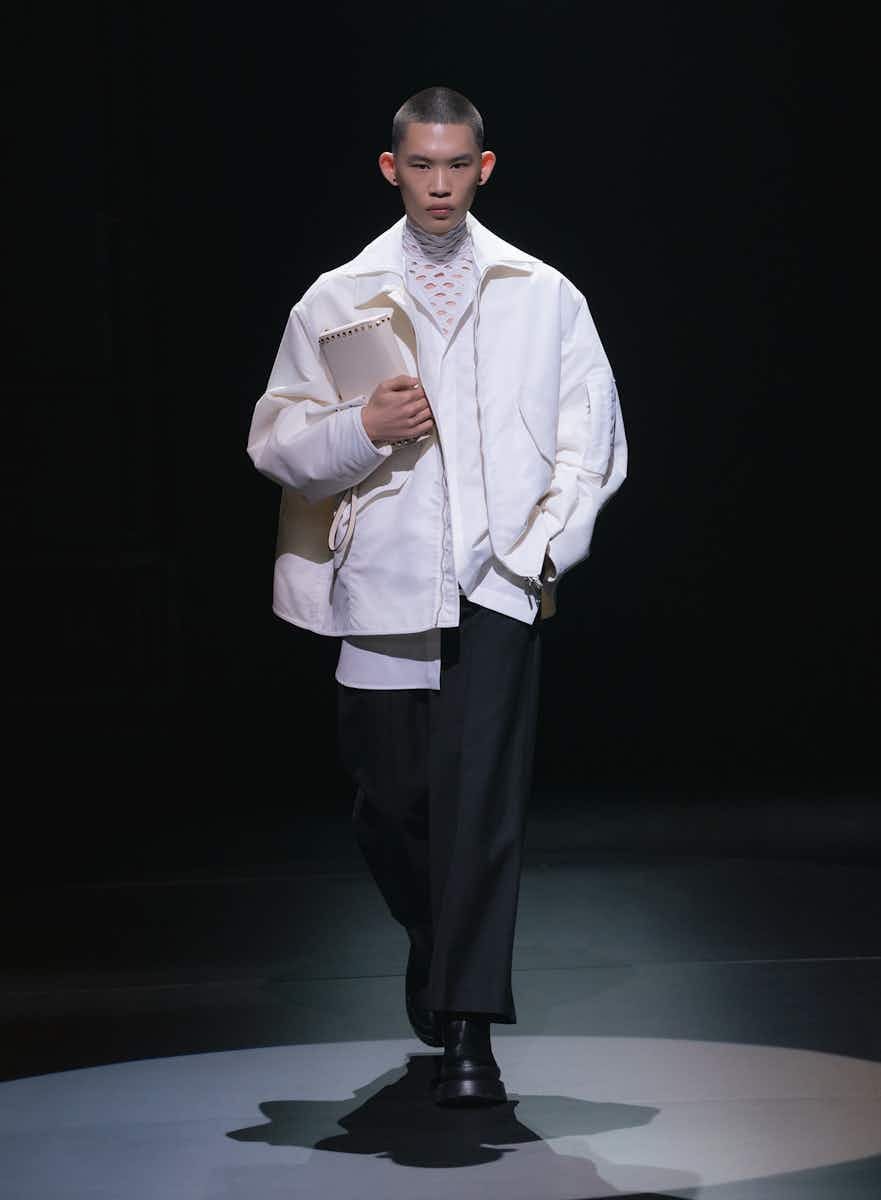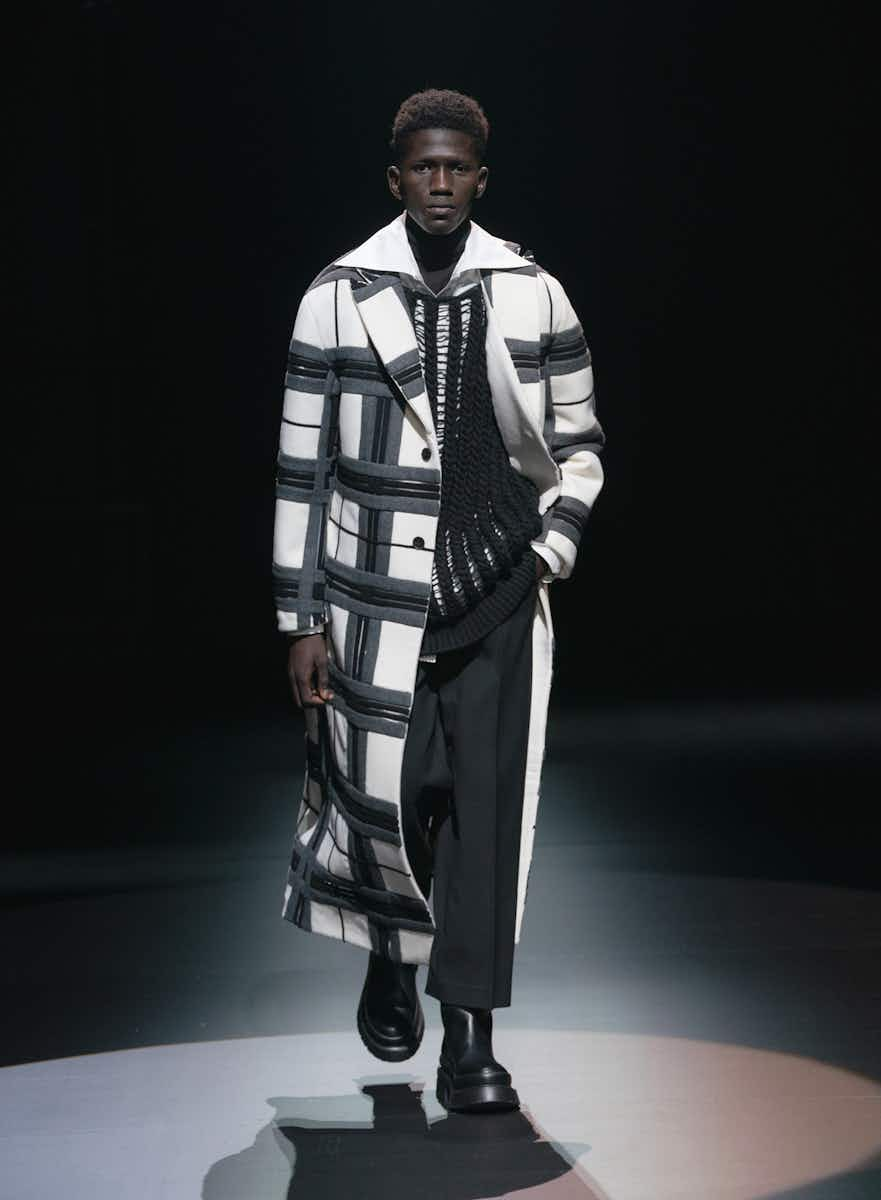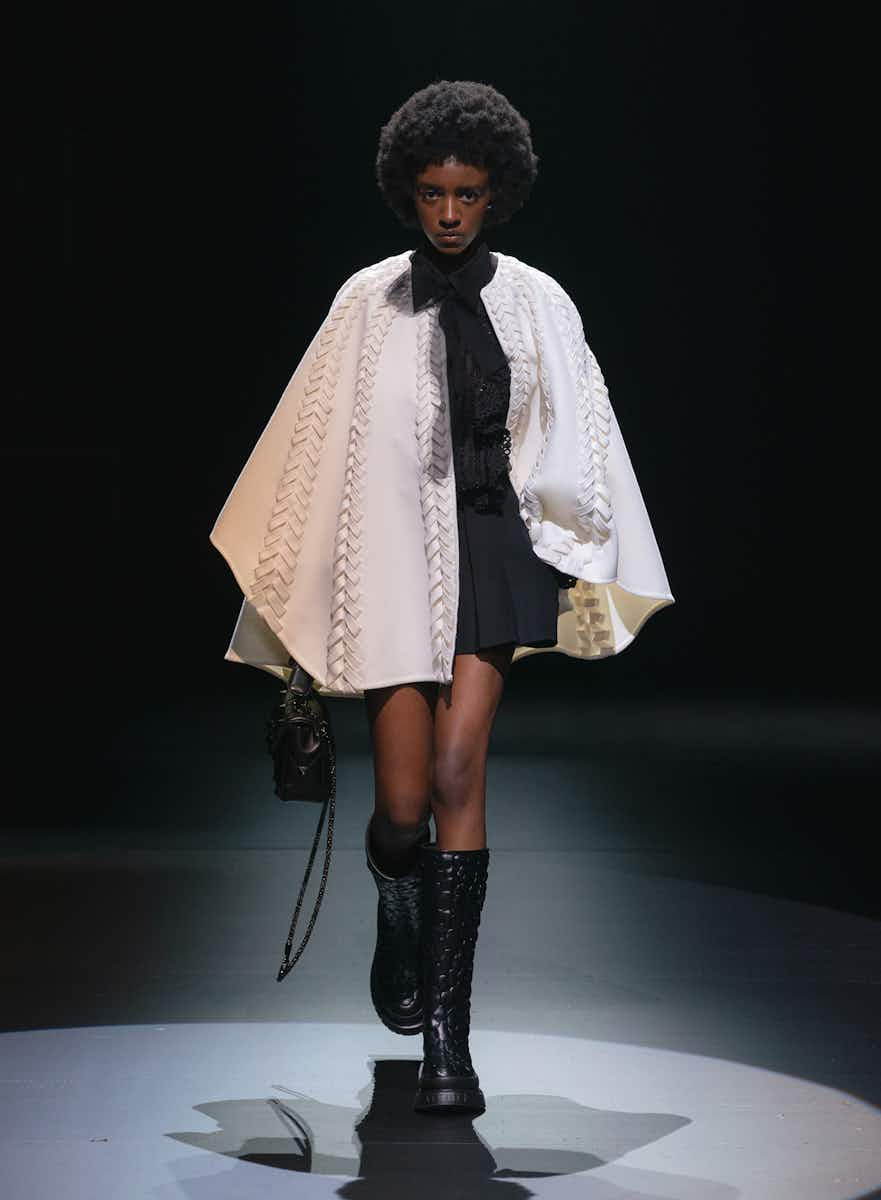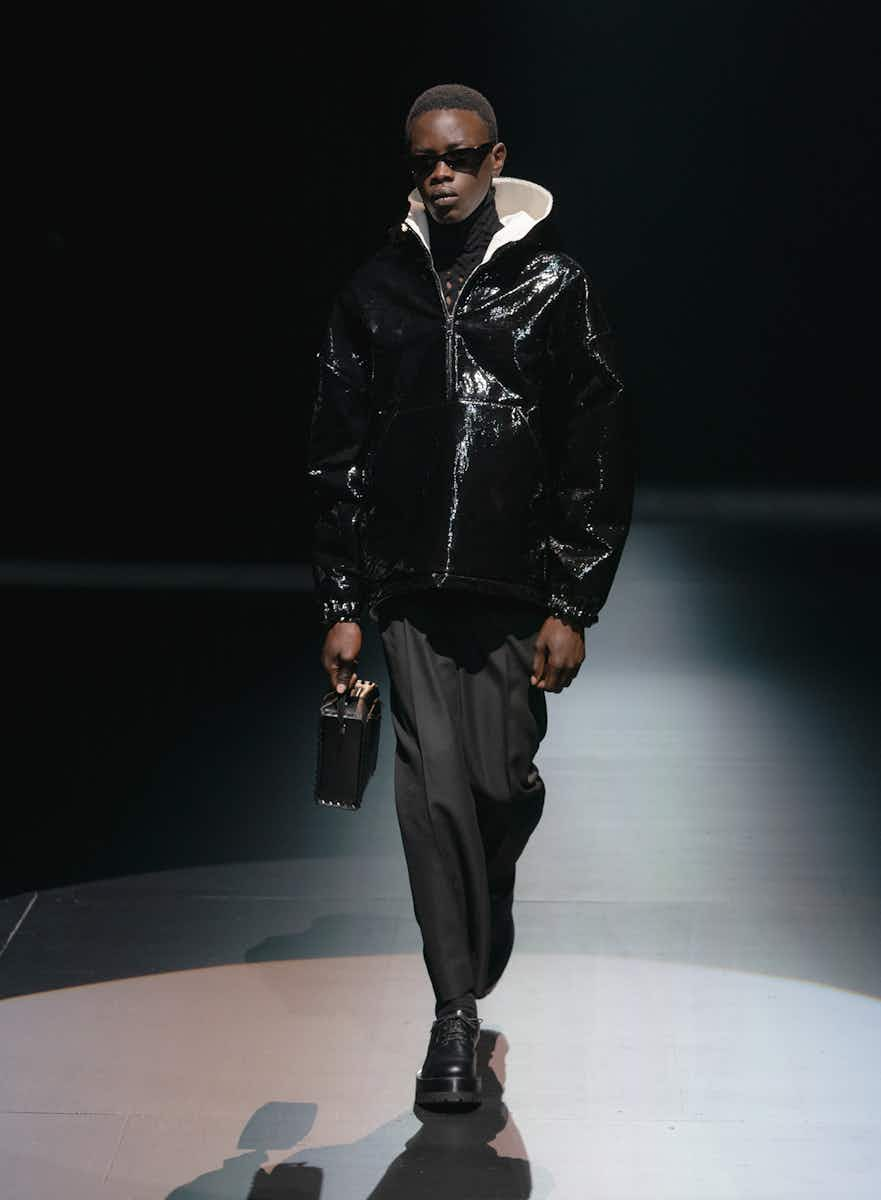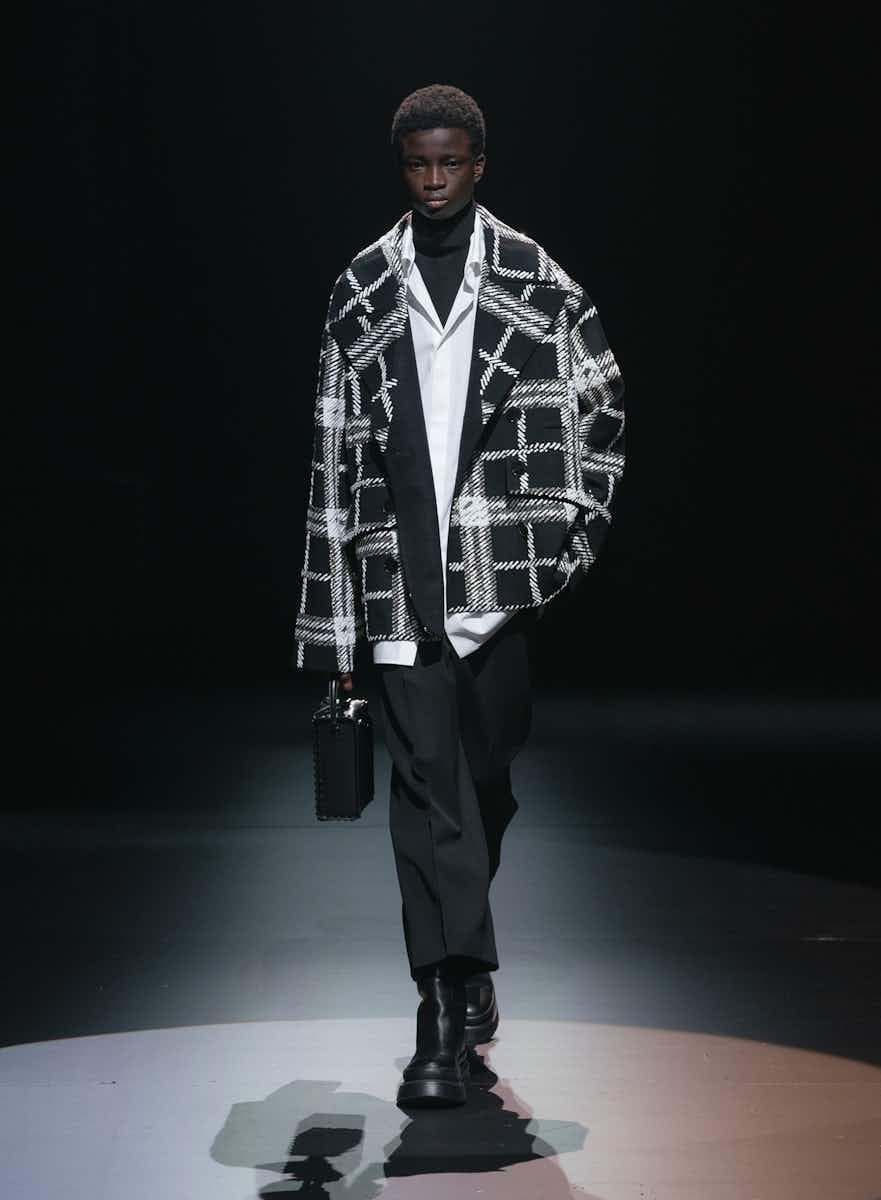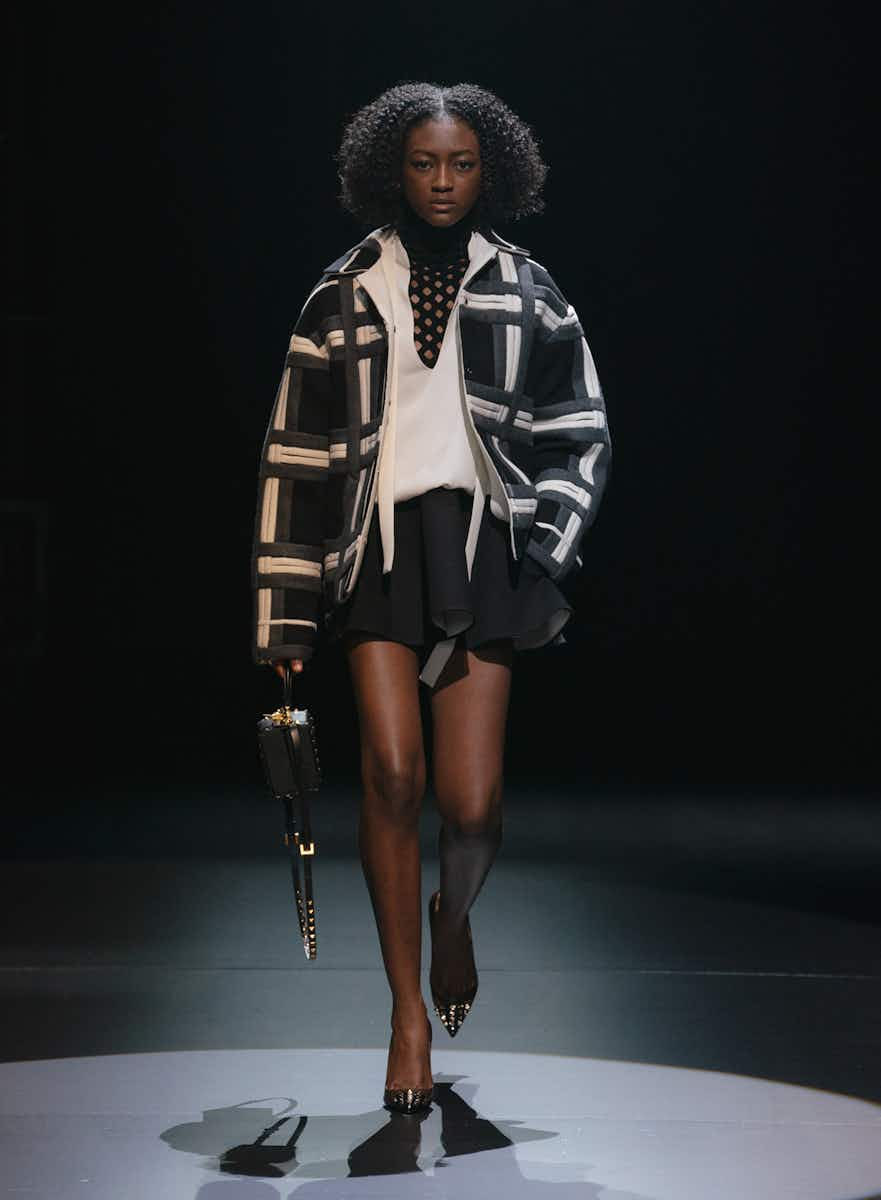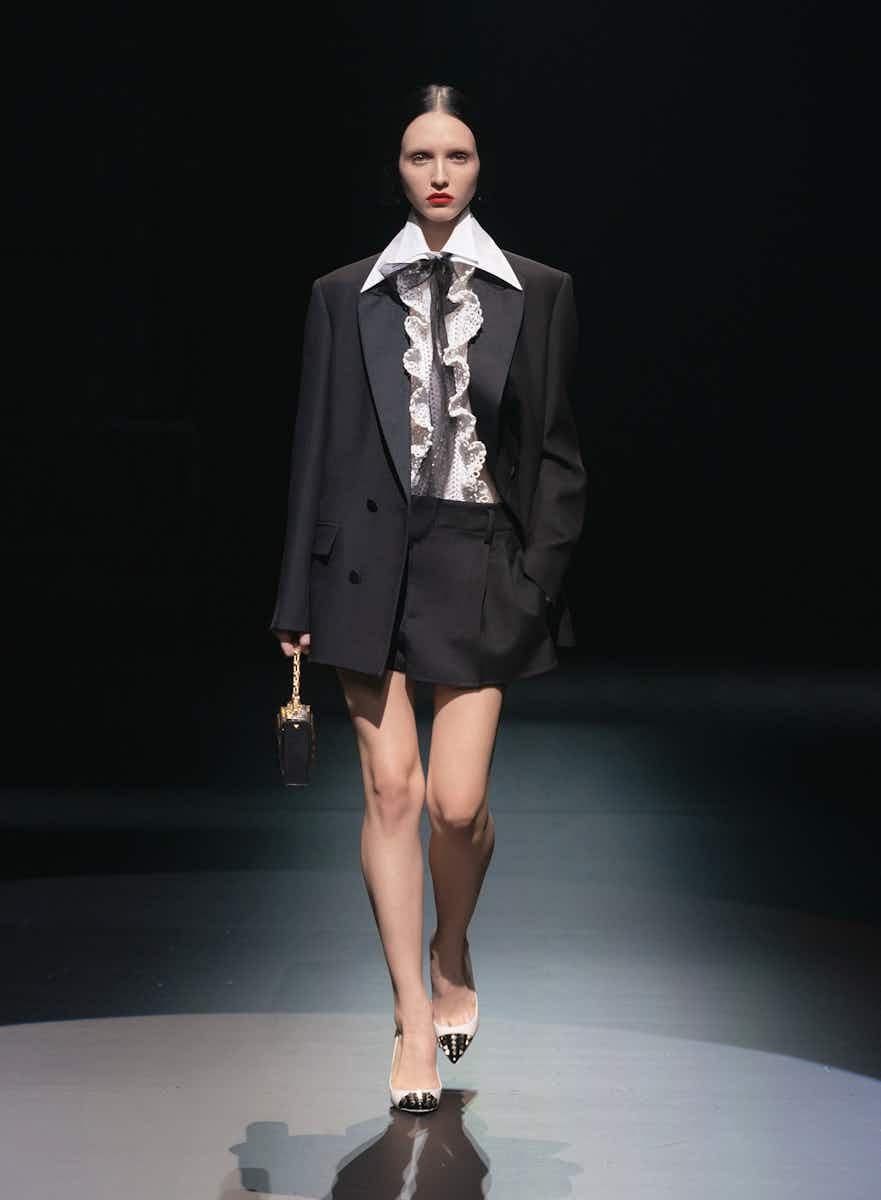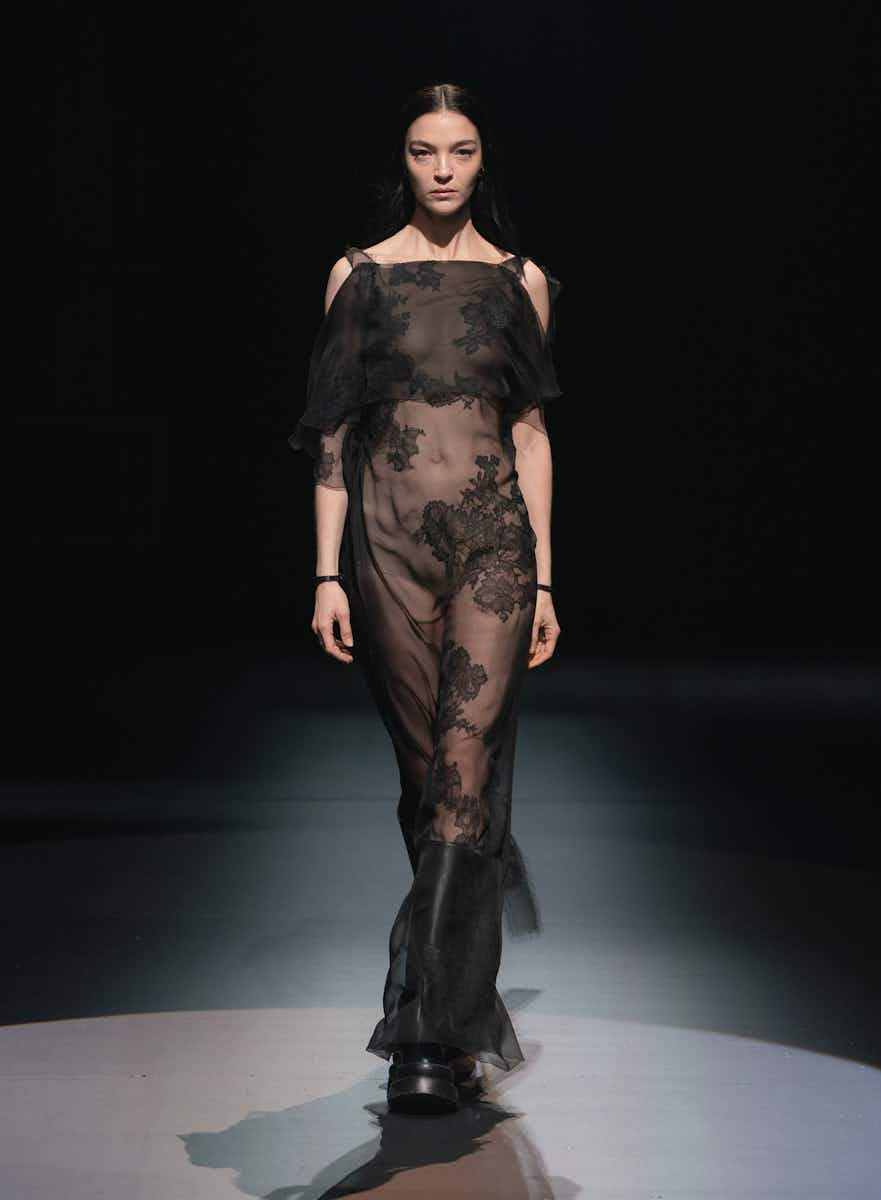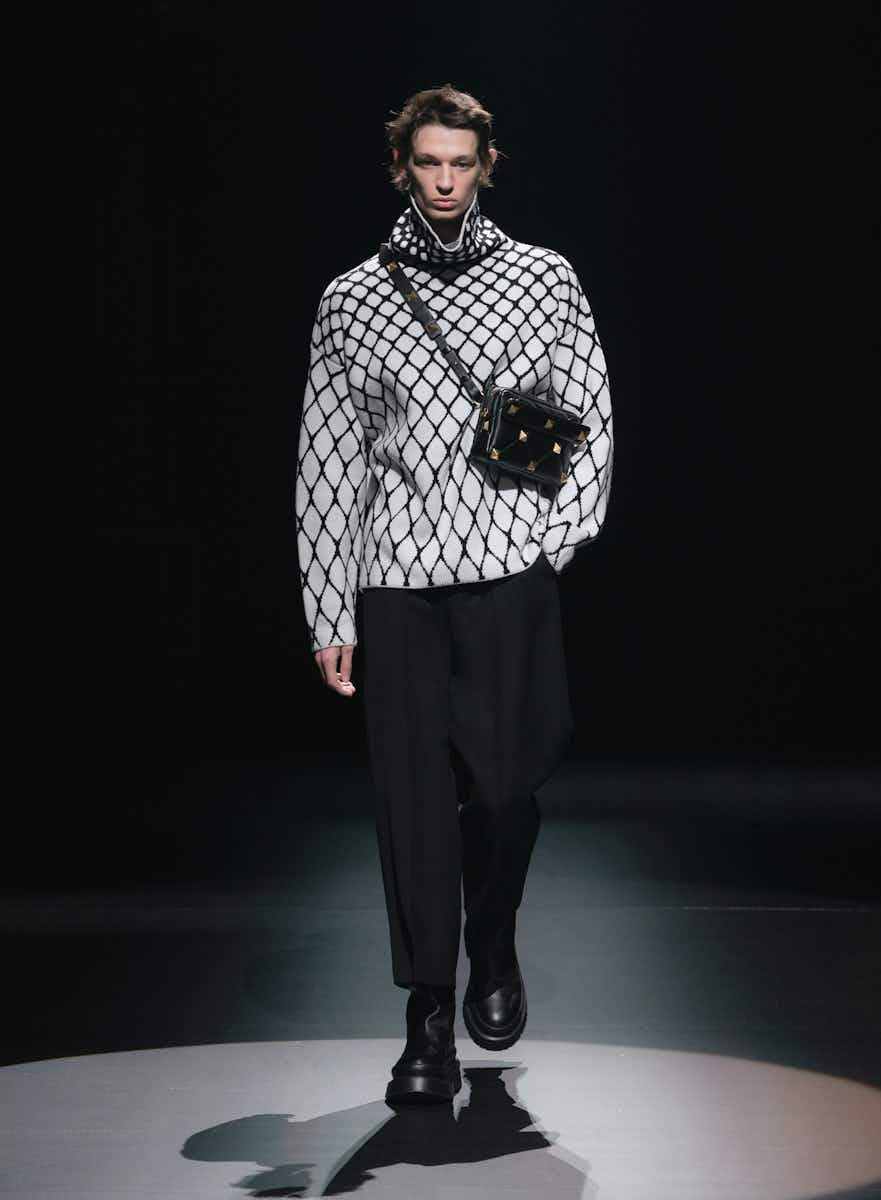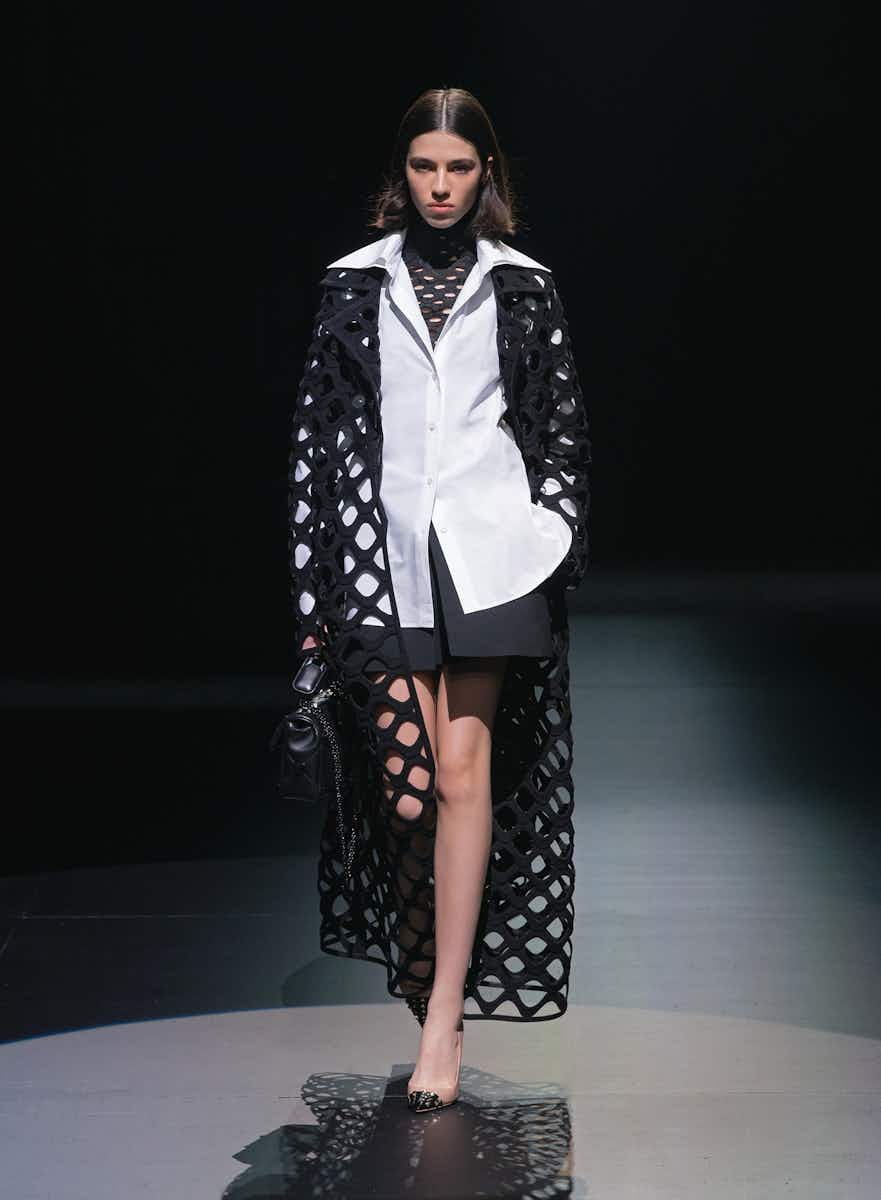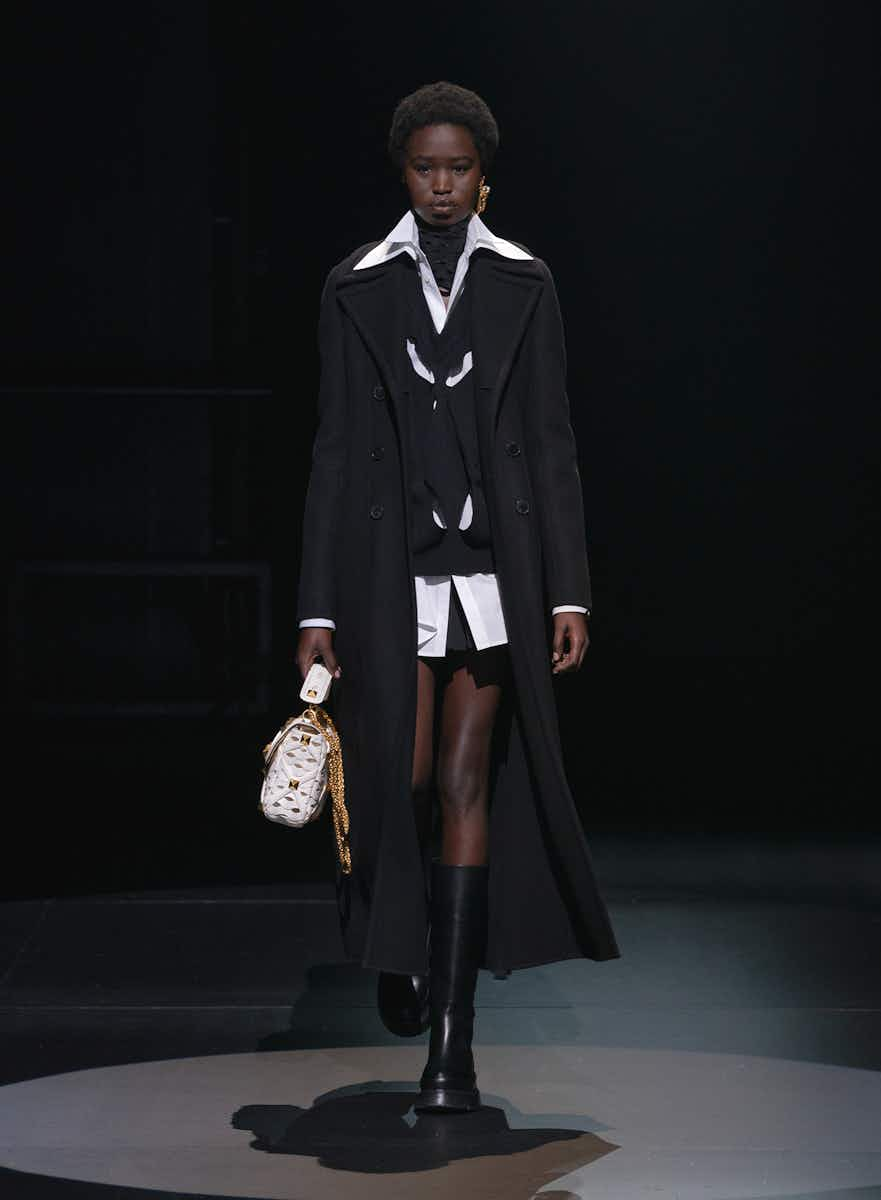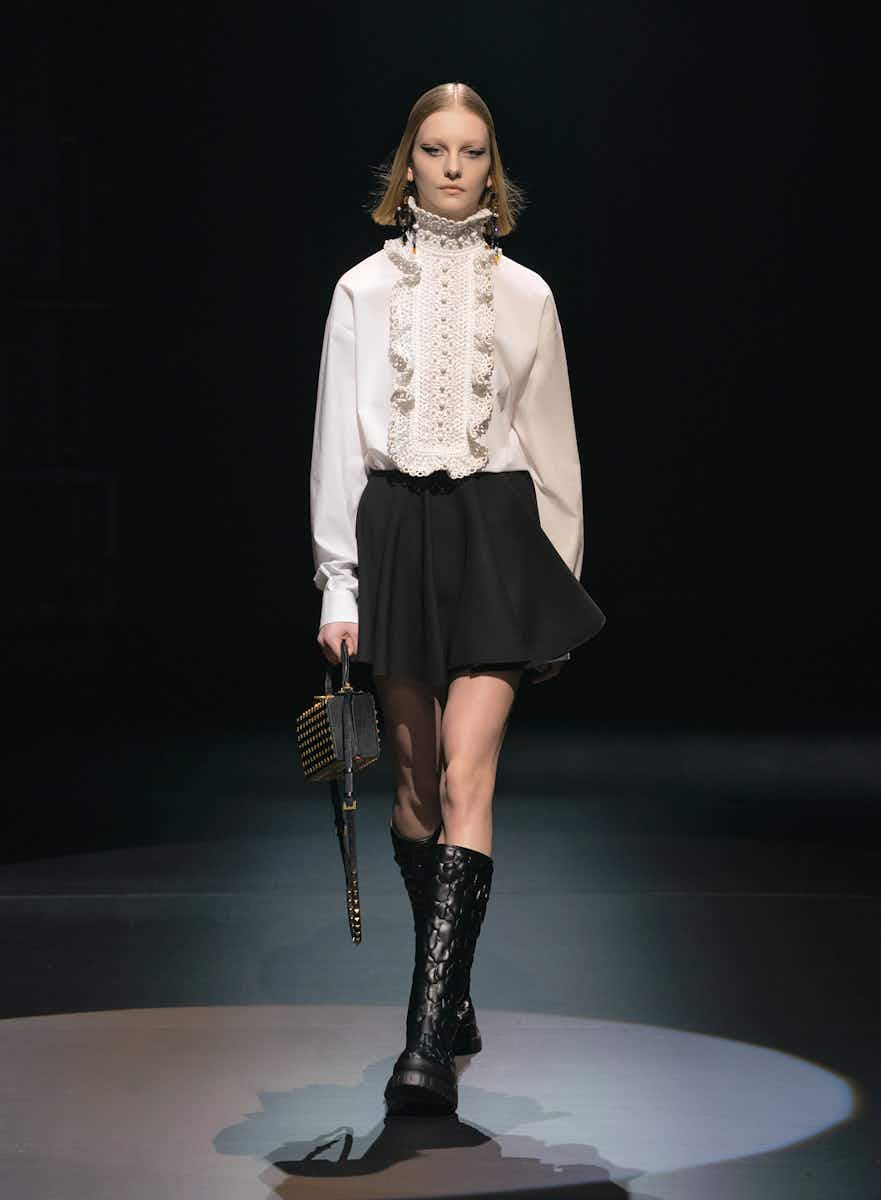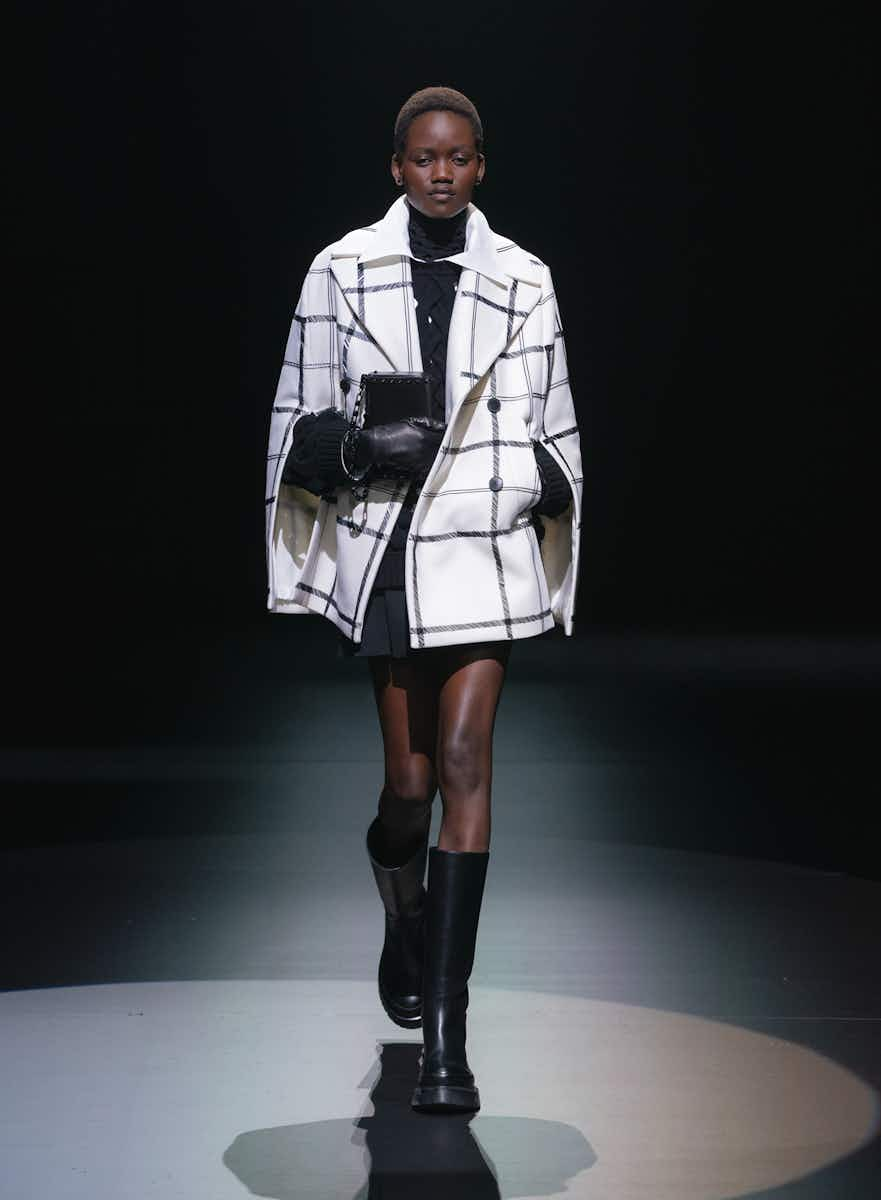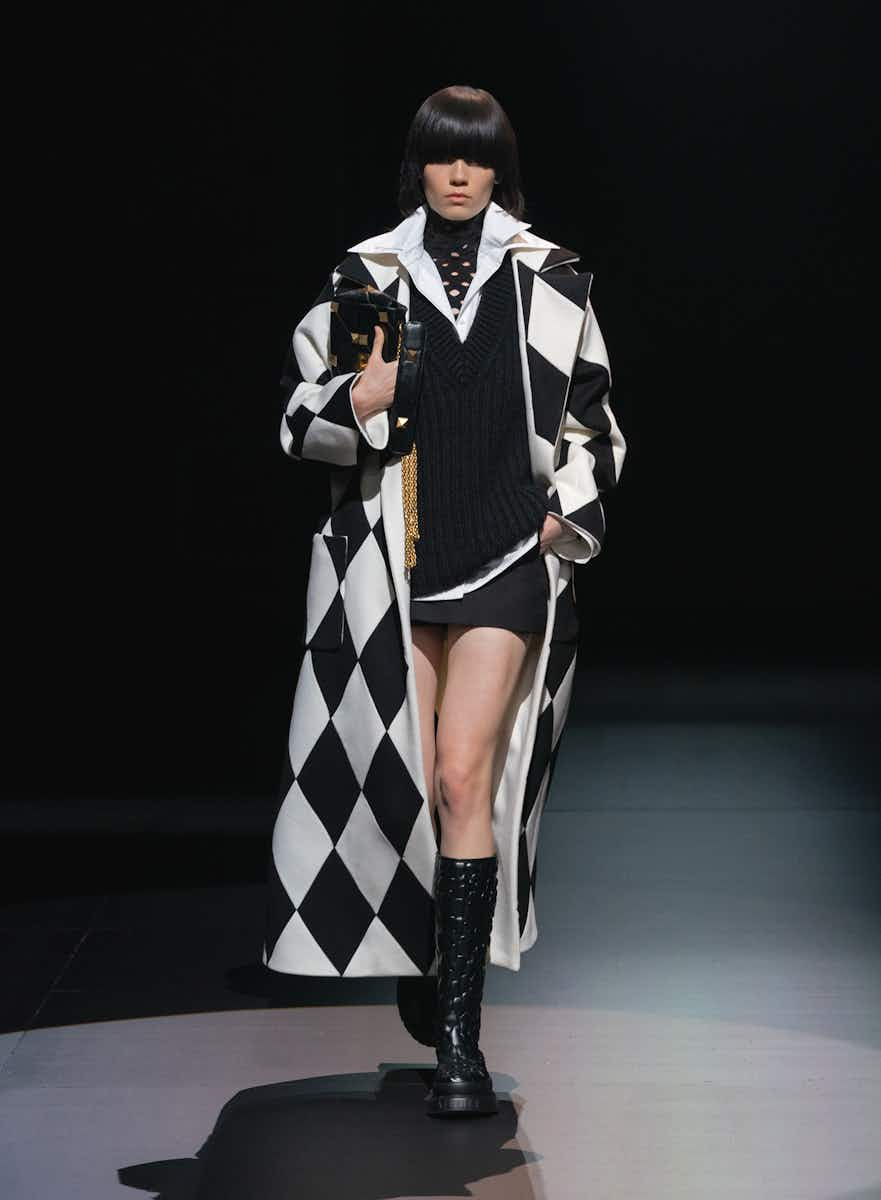 Many of the looks played with layers, and the idea of covering and revealing simultaneously. Latticed polo necks showing bare skin beneath were worn under white shirts (a recurring feature, replete with an elongated 1970s collar), overlaid by V‑neck sweaters, and topped by jackets or capes. In the womenswear looks, such stratified ensembles were often contrasted against an abundance of bare leg, courtesy of the collection's many pleated mini skirts. ​"The idea of showing the body by uncovering or veiling parts of it – overlapping nets, lace, and intensely worked surfaces that reveal instead of hiding – is sensual," reads the press release.

This sentiment is particularly true of the collection's dramatic evening dresses – all lace and plume – which were also privy to Piccioli's ​"irrepressible scissor stroke". Reduced to flying panels held together by ribbons, they billowed around the models' bodies with a feathery lightness, the structure and weightlessness winking at Piccioli's immaculate tailoring skills.
The gowns featured at the end of the show had each model zig-zag their way through rows of empty seats to take their place on the theatre's stage, standing in formation like a Broadway cast ready for curtain call. Barely-there dresses were mirrored by the lighting, rising like the sun behind the models as the presentation closed, and Piccioli took his bow sans audience, highlighting the strangeness of our times.

Behind him, his collection seemed to speak of hope and re-emergence, while remaining firmly rooted in reality: a uniform for a more humble future.

More like this