If you like gaming you'll love this streetwear brand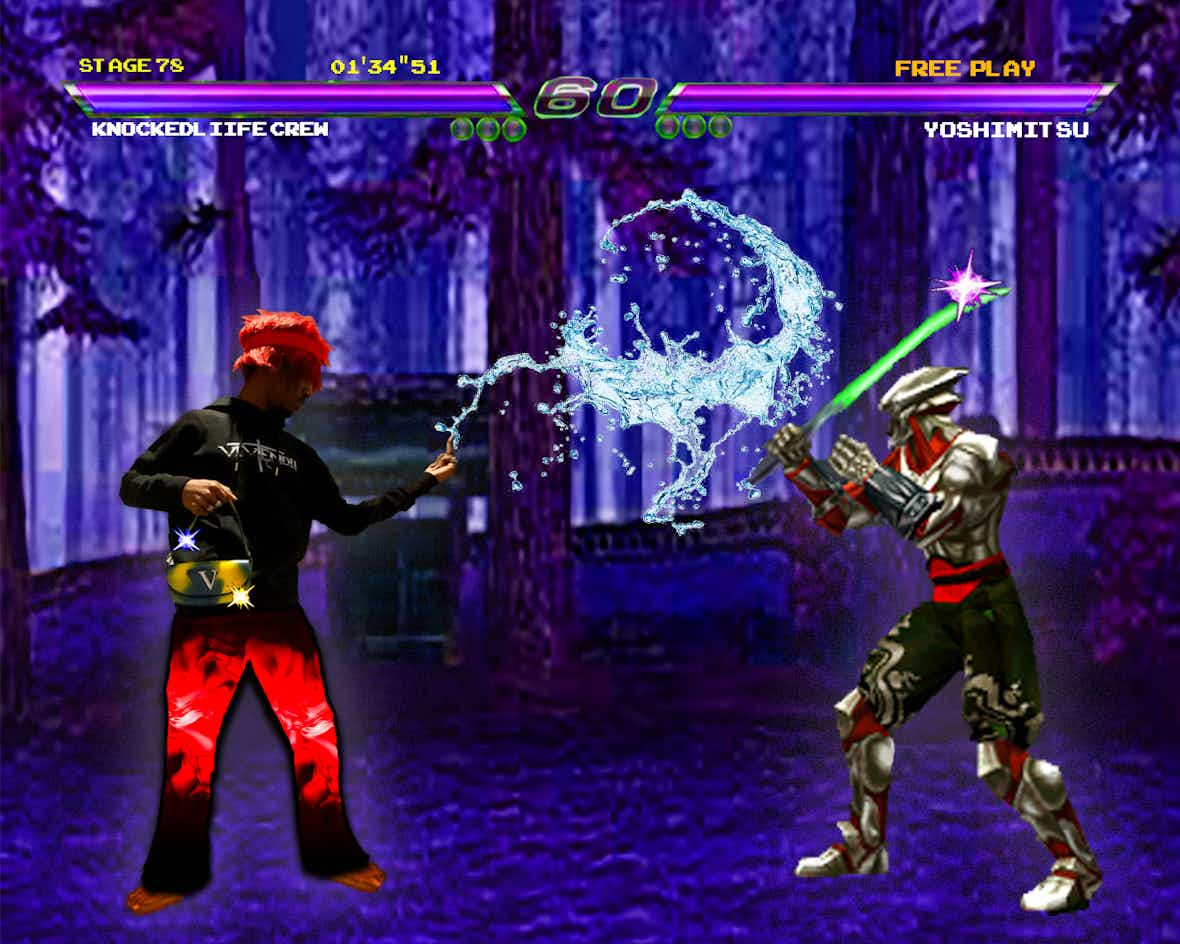 After an 18 month hiatus, London-via-Lagos collective Vivendii are back with a new cyber-inspired collection of neck warmers, tees and bags all in honour of Tekken.
To understand Lagos-via-London collective Modus Vivendii, get to know its founders first. Jimmy Ayeni, Ola Badiru and Anthony Oye have established a lifestyle-slash-soundsystem brand that embodies their uninhibited personalities. Personifying ​"our way of living" the trio have banded together to create an acid-trip inducing clothing line with ​"sensationally selected" DJ sets to boot.
"We connected on a joint idea of pushing boundaries so much that it forces a polarising view on our art," explains Ayeni. ​"People either hate us or love us, there's not really a medium feeling towards anything we do."
The three renegades met while attending high school in Nigeria, quickly hitting it off over a shared urge to go against the grain. ​"All our friends would wear really expensive clothing that we couldn't afford, so we'd just make our own stuff," says Badiru. ​"But soon they were gassing us and wanted our shit instead," he adds, with a smirk.
However, it wasn't until they moved to London in 2011 to study business – a decision made to appease their parents – that they channeled this free spirit into a guerilla blog that spotlighted all the things they really fucked with.
"We wanted to showcase what we think was interesting in terms of style," says Badiru. ​"We started it by taking pictures of people on my iPhone 4 on Oxford Street we thought looked dope, and uploaded it onto Tumblr, alongside tunes none of the supposedly ​'cool' parties were playing."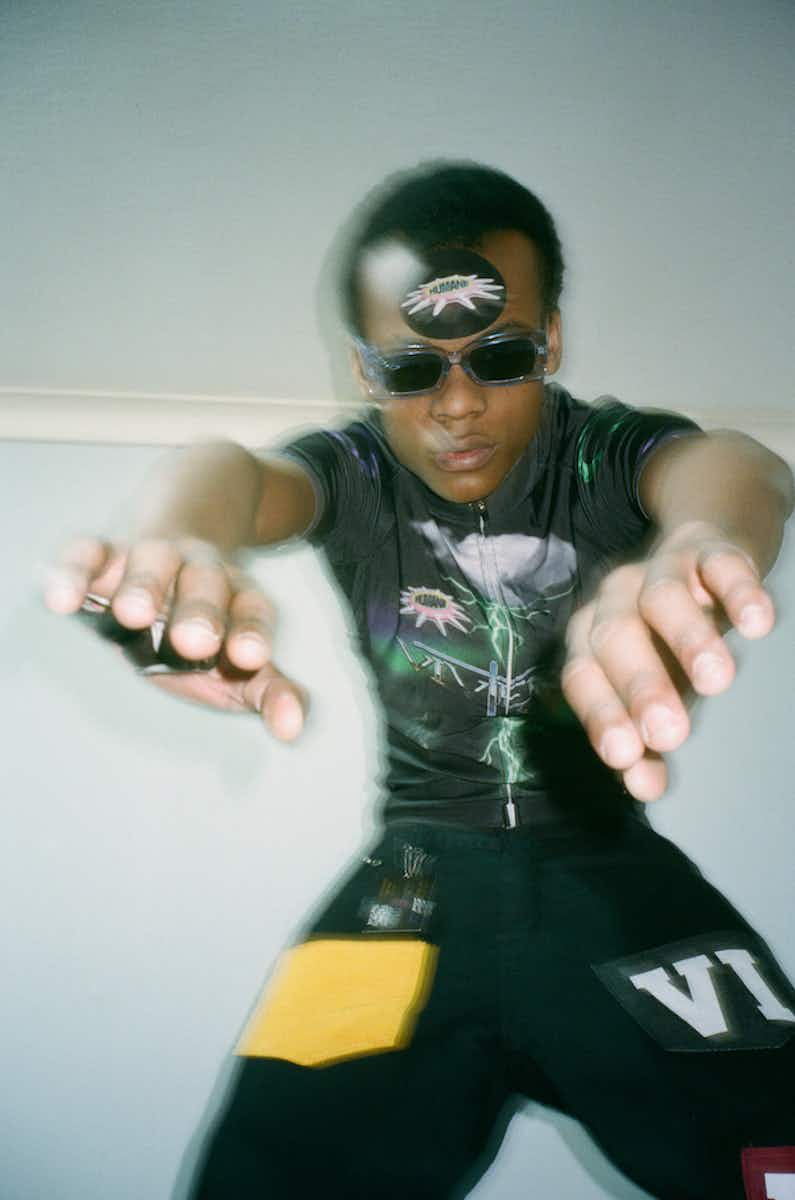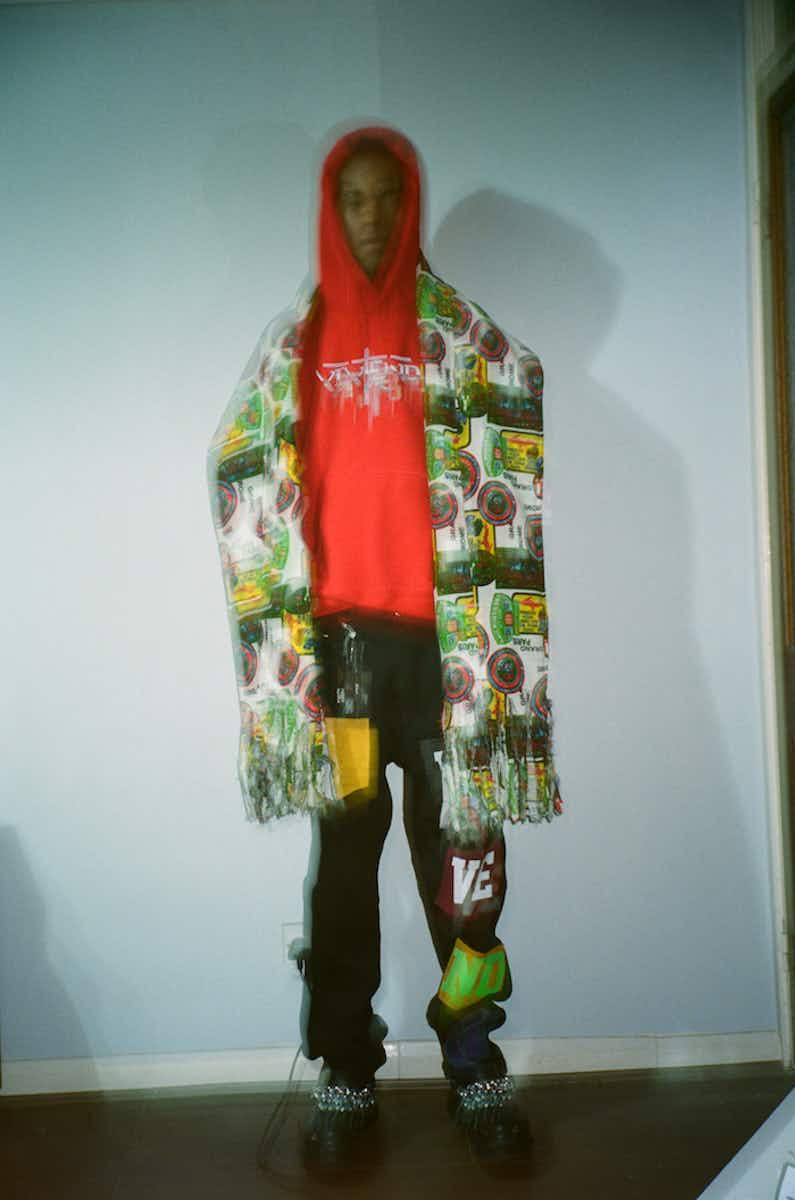 Vivendii's blog soon gained traction, most notably from the late Vogue Italia editor-in-chief Franca Sozzani who, after being enlivened by the trio's unique style that blends Afro-futurism with underground streetwear, encouraged the boys to kickstart their clothing line in 2017. As well, designer Robert Cavalli flew the new label heads to Milan to present their first collection there.

​"For our clothing, we want to do exactly what we want to do," says Ayeni on the brand's aesthetic. ​"It's about what we liked, what we think about, what inspires us, stuff we grew up on – just us, basically."
And nowhere is this more seen than in their latest drop. The capsule, made up of tie-dye leather logoed side bags, skin-tight, anime printed cycling tops, and tees features Tekken​'s Eddy Gordo, the first Black avatar in gaming history. Throughout the lookbook, each image is designed to pay homage to their childhoods spent on the PlayStation. As a final nostalgic cherry on the cake, the collection is complemented by a Windows XP Solitaire-inspired website, complete with movable decks of cards and a Vivendii branded poker board backdrop.
"We wanted to continue to push our message into our pieces more than ever before, whilst remaining our original selves – some kids with computers learning shit online," says Ayendi on the collection. ​"We're like cartoon guys who believe we can do anything, like one long episode of Ed, Ed and Eddy."


More like this