Vivienne Westwood: 40 years of punk, politics and innovation

Since her debut 1981 show, the grande dame of British fashion has set out to "destroy conformity". Now, Vivienne Westwood Catwalk: The Collections retraces four decades of style, controversy and ripping up the rulebooks.

Extract taken from Vivienne Westwood Catwalk: The Collections


Vivienne Westwood is certainly the most important fashion designer of the latter quarter of the 20th century, and the influence of her designs continues to stretch well into the 21st. The 80-year-old's creations have affected not just the clothes on our back, but culture as a whole: her role as one of the key architects of punk in the 1970s not only defined an epoch, but shaped ensuing generations' reactions to the world around them, both aesthetically and ideologically.
Printed across a T‑shirt was the slogan ​"Destroy". The language was writ large: a destruction of the status quo. ​"It was about smashing all the values," she said subsequently of the movement. ​"All the taboos of a world that was so cruel and unjust, mismanaged and corrupt." She is still a punk.
Her life and work have been shaped by an insatiable urge to fight against convention. Westwood frequently quotes the philosopher Bertrand Russell – ​"orthodoxy is the grave of intelligence." She once added: ​"If you accept that something is right, just because everybody believes it, then you're not thinking. You have to look at other points of view and then make up your own mind." Today, designing alongside Andreas Kronthaler, her husband and creative partner of three decades, she continues that crusade against the expected, the anticipated, the orthodox. She makes up her own mind.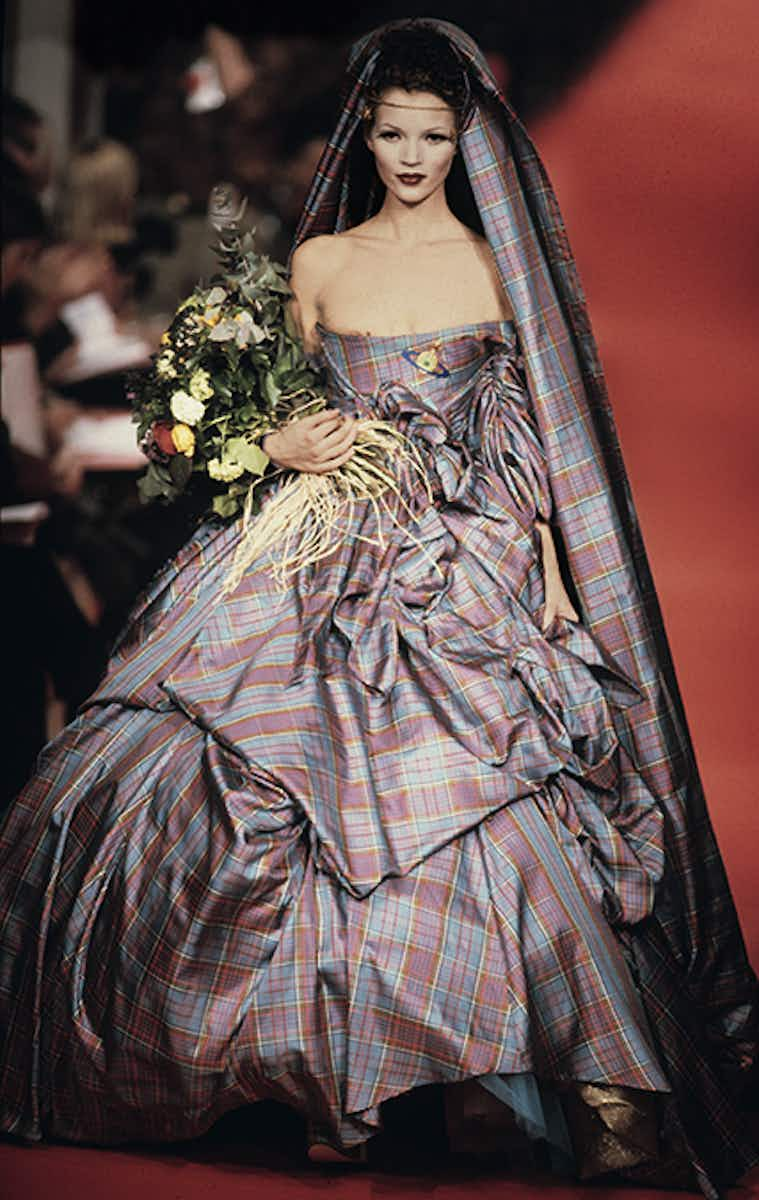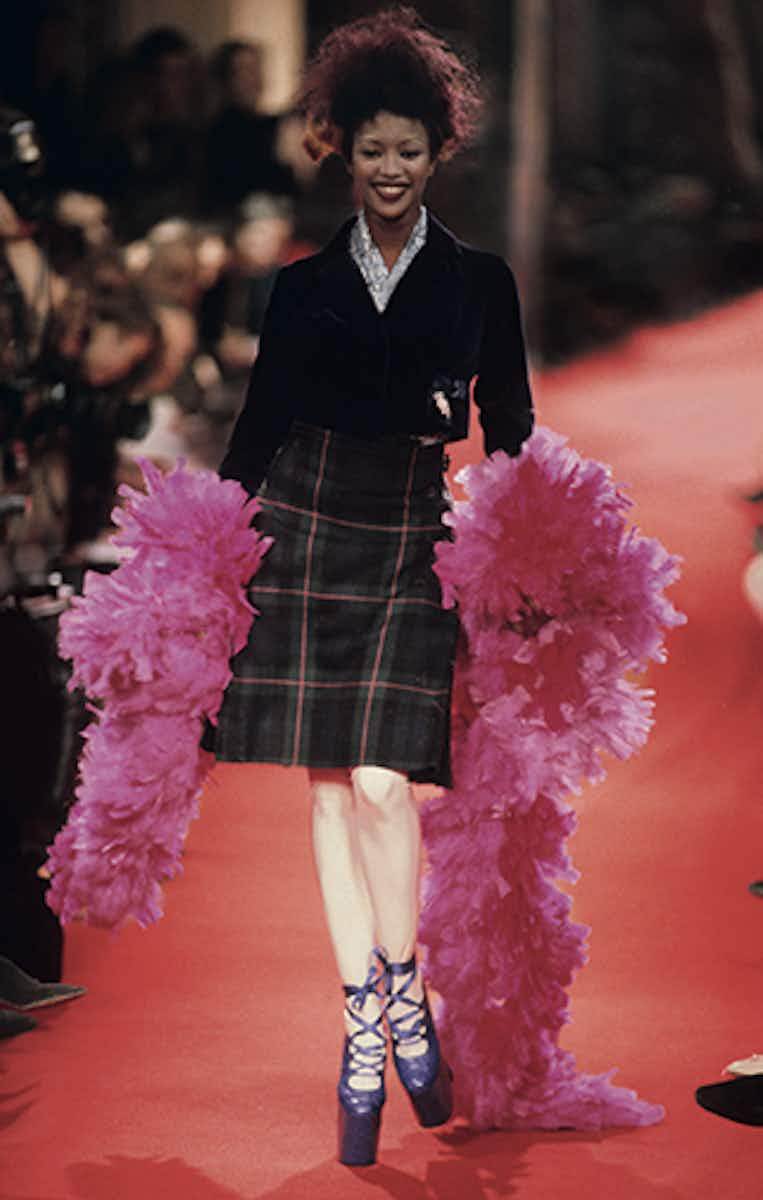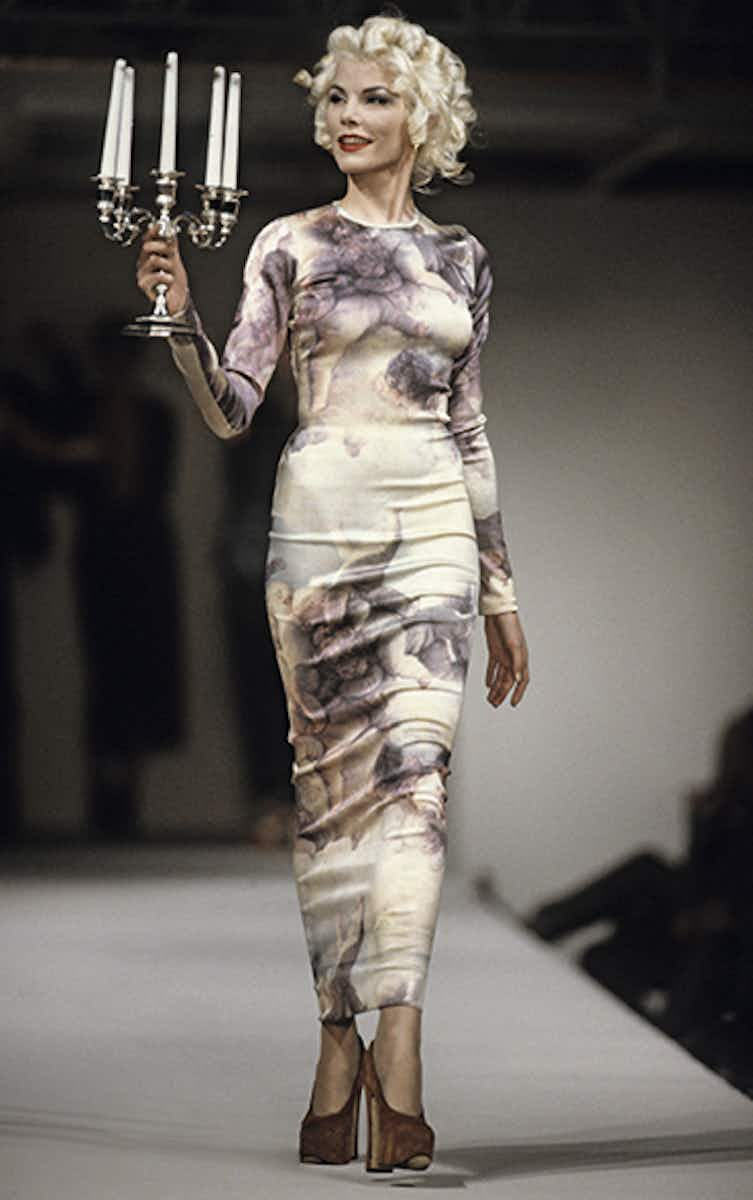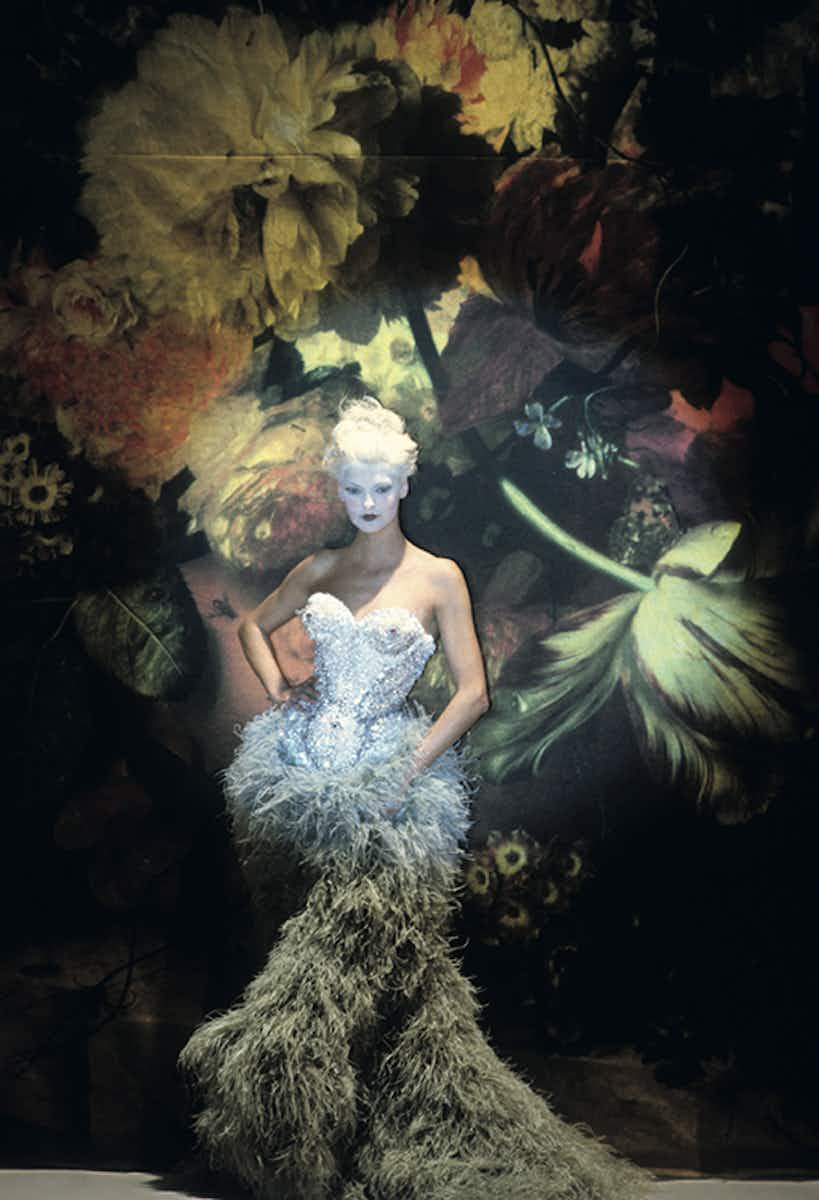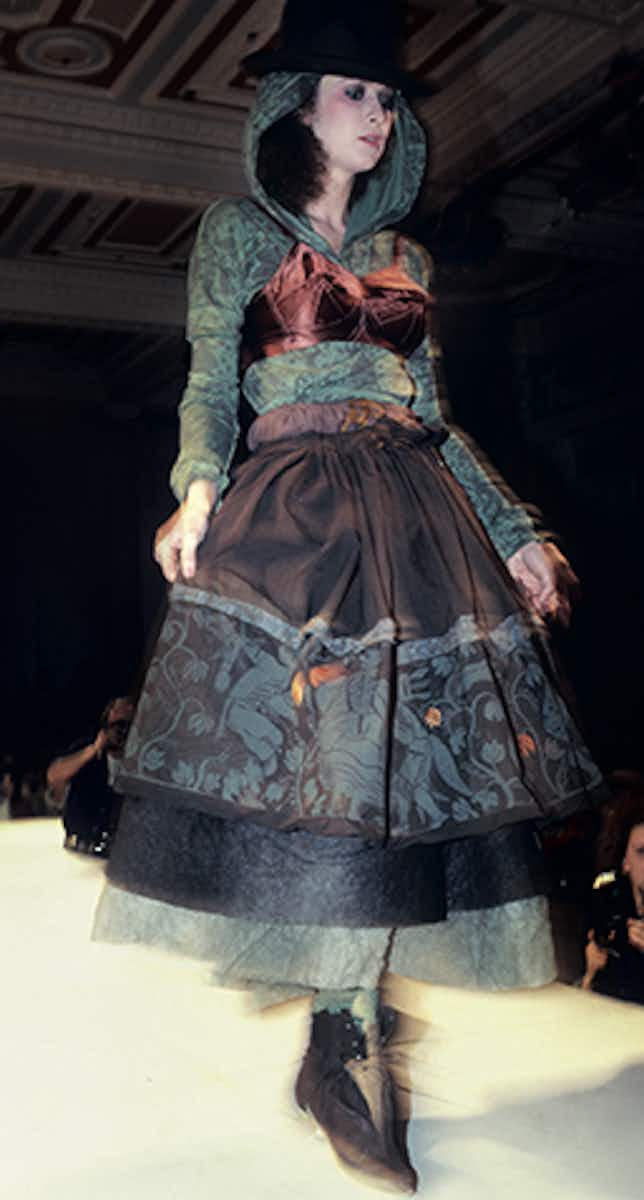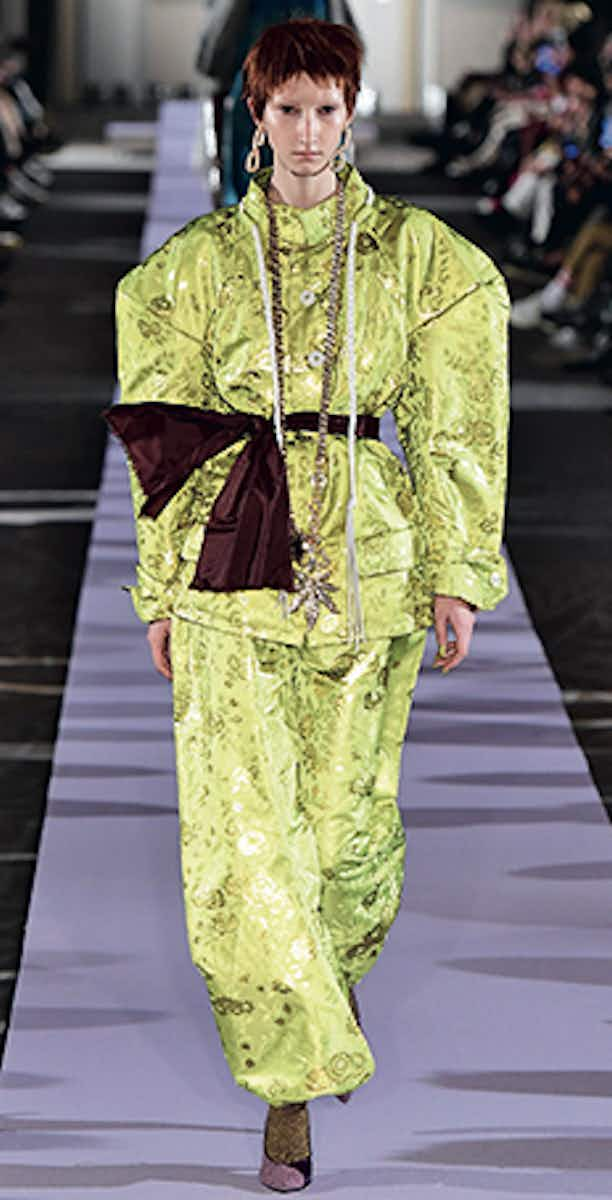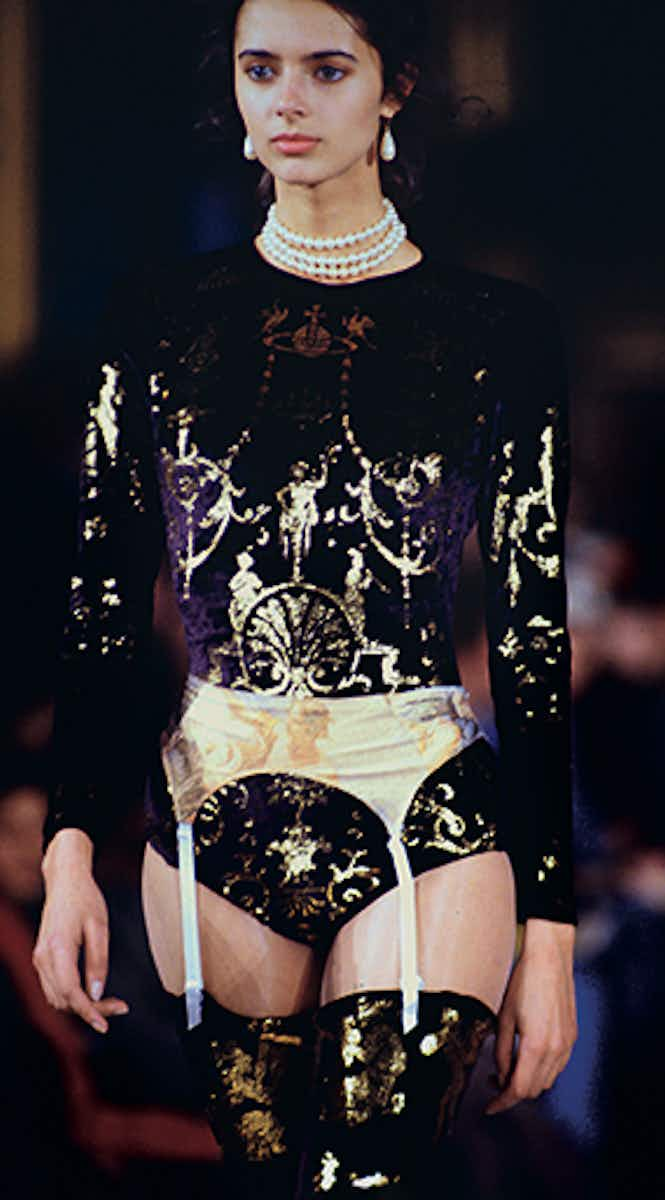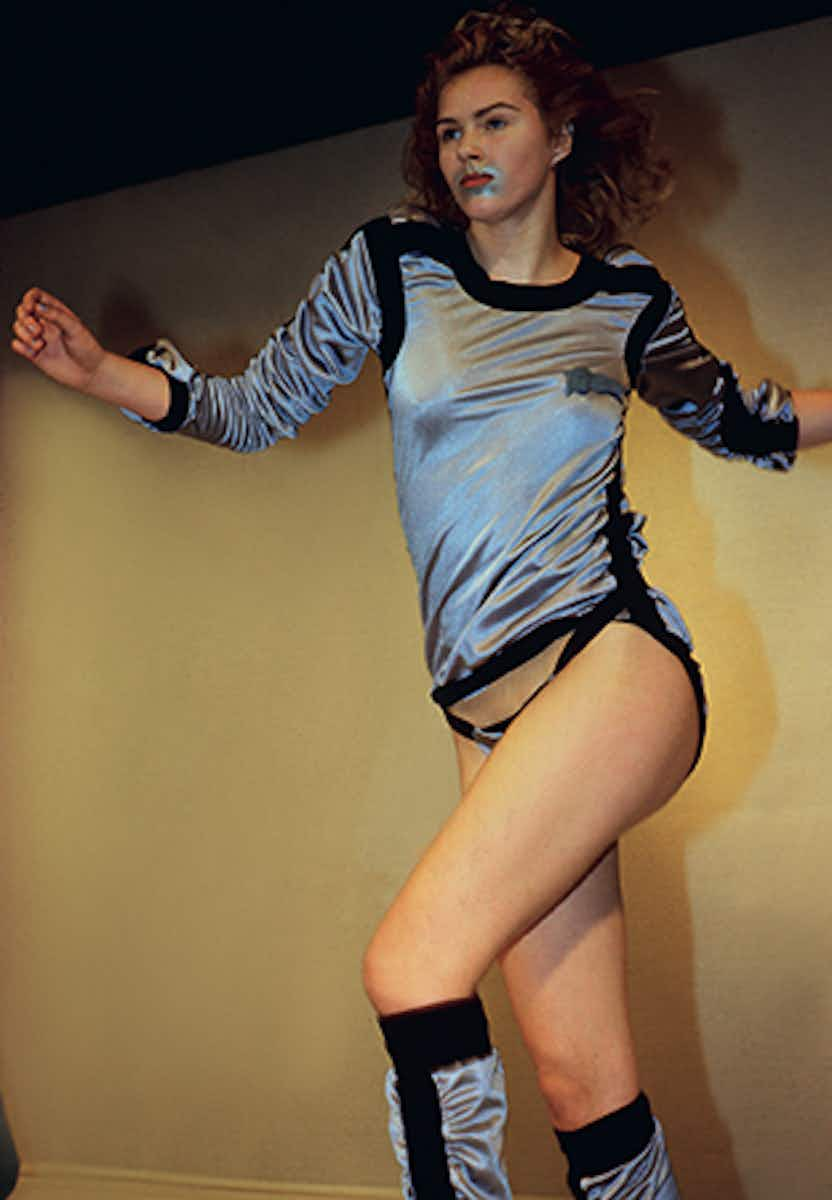 That standpoint is the reason Westwood's work continues to be so prominent: she has an intense curiosity – about the world at large, about history, art, politics and the environment. It is often reflected in her conversation, and her collections. Westwood originally studied to be a teacher, educating young children for a period of five years, before her fashion career began. Even today she seeks, constantly, to impart knowledge, to tell you something, through both her words and her designs. Her love of the graphic T‑shirt lies in its simplicity, both as a pure example of design and as a placard for a message. She used it for punk slogans, inciting destruction of the status quo; for Old Master paintings celebrating high culture; latterly, for environmental slogans reflecting her concern over the state of the planet. When you speak with Westwood, you ask few questions and receive long answers.
Westwood studies the history of fashion back to its sources and its history fascinates her. However, if she has ever paid attention to modern fashion – a genuine question, given how singular her work has always appeared – it is only to buck against it and challenge received notions of modernity and beauty. When fashion surged towards minimalism, Westwood designed collections of rich baroque excess; when fashion wanted women to look powerful and masculine and rich in the mid-1980s, Westwood championed the disenfranchised, proposing clothes with soft curves and rounded shoulders, and declared: ​"In Italy they take expensive cloth and make it look boring, but I take basic fabric and make it look timeless. They just don't understand what I'm trying to do."
Vivienne Westwood Catwalk: The Collections is published by Thames & Hudson and is available at thame​sand​hud​son​.com

More like this