Euphoria's nail artist on this season's mega manicures
After nailing it for over a decade, veteran manicurist Natalie Minerva landed a job on Gen Z's favourite show. Here's how she matches the perfect claws with the personalities of Maddy Perez, Cassie Howard and, of course, Fez's nan.

If today's teens don't actually aspire to live like their counterparts on adrenaline-fuelled series Euphoria – toe-curling love triangle, anyone? – they at least want to look like them. When the show's first season aired in 2019, it spawned beauty trends for Gen-Zers around the world. Courtesy of make-up artist Doniella Davy, sequined brows, glitter tears and acidic colourblock eyeshadow were suddenly on the menu for curious kids who'd grown tired of conventional soft glam.
Now that we're once again strapped into the roller-coaster of Euphoria​'s second season, a fresh extension of each character's style and personality has made its way onto our screens: nail art. So far, we've got veteran nail tech Natalie Minerva to thank for Maddy's (Alexa Demie) Mugler-inspired New Year's eve set, Cassie's (Sydney Sweeney) baby pink diamanté nails, Kat's (Barbie Ferreira) iridescent green tips and, last but not least, Fez's grandma's (Kathrine Narducci) chrome gold, poke-your-eyes-out claws.
"I started to think of [each cast member] as my own clients, my own people," Minerva says, Zooming in from her home in Los Angeles. ​"For any good nail artist, half the rent is reading a person, their taste, their style." It was crucial for Minerva to suss out the young women of Euphoria, why they get their nails done, the image of themselves they want to present and how this all fits together. ​"It's also about what they're going through in that moment," she continues.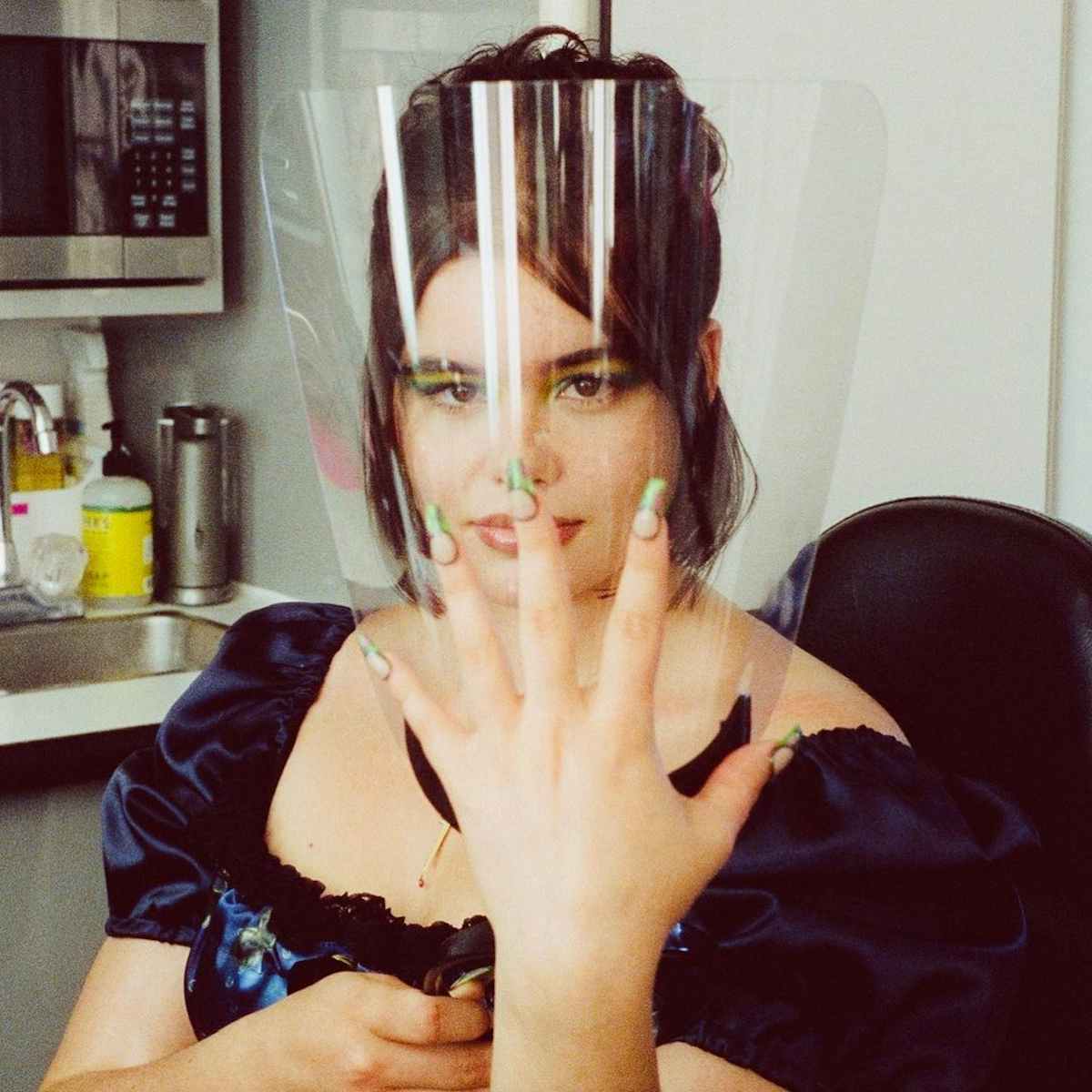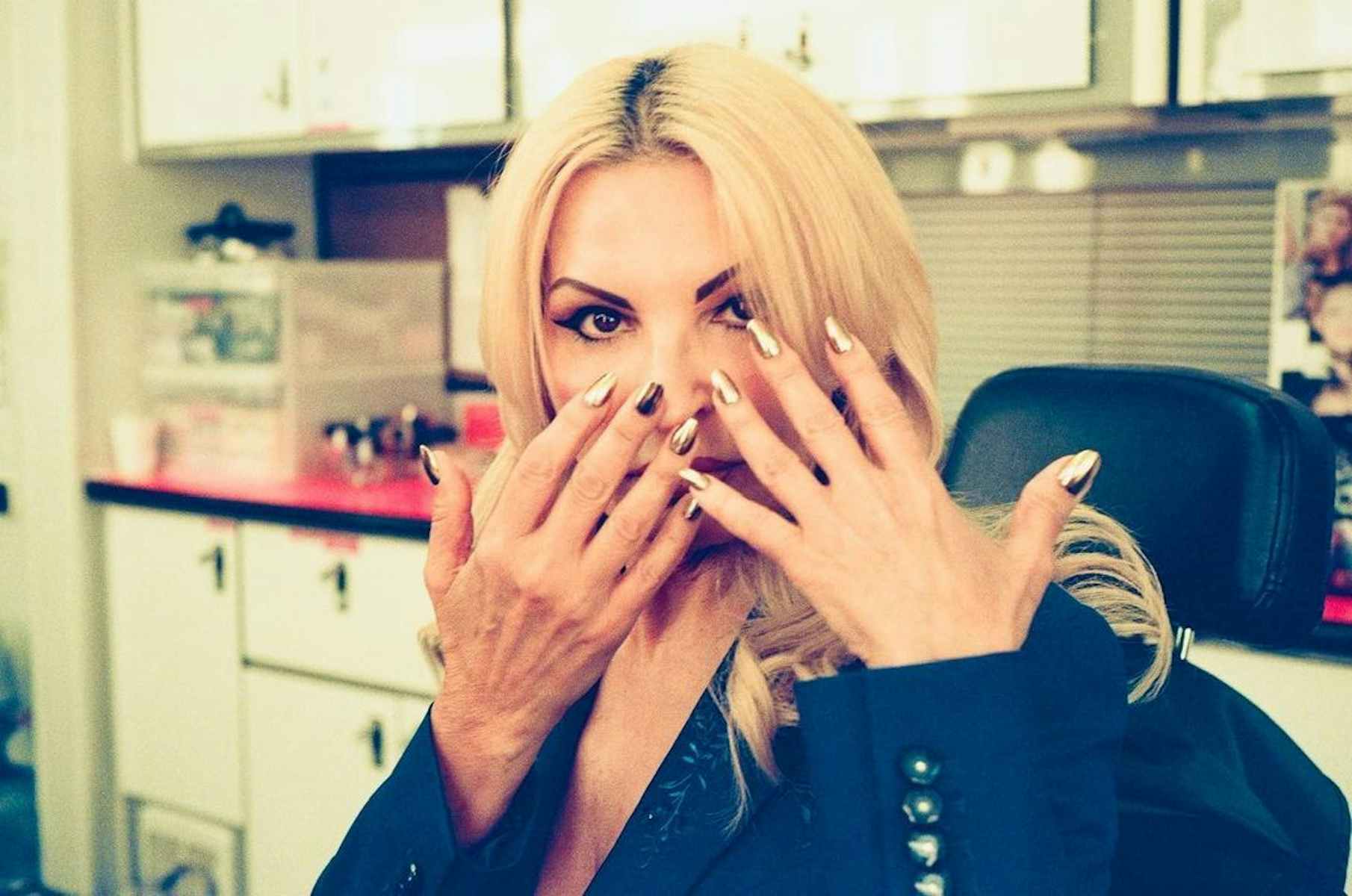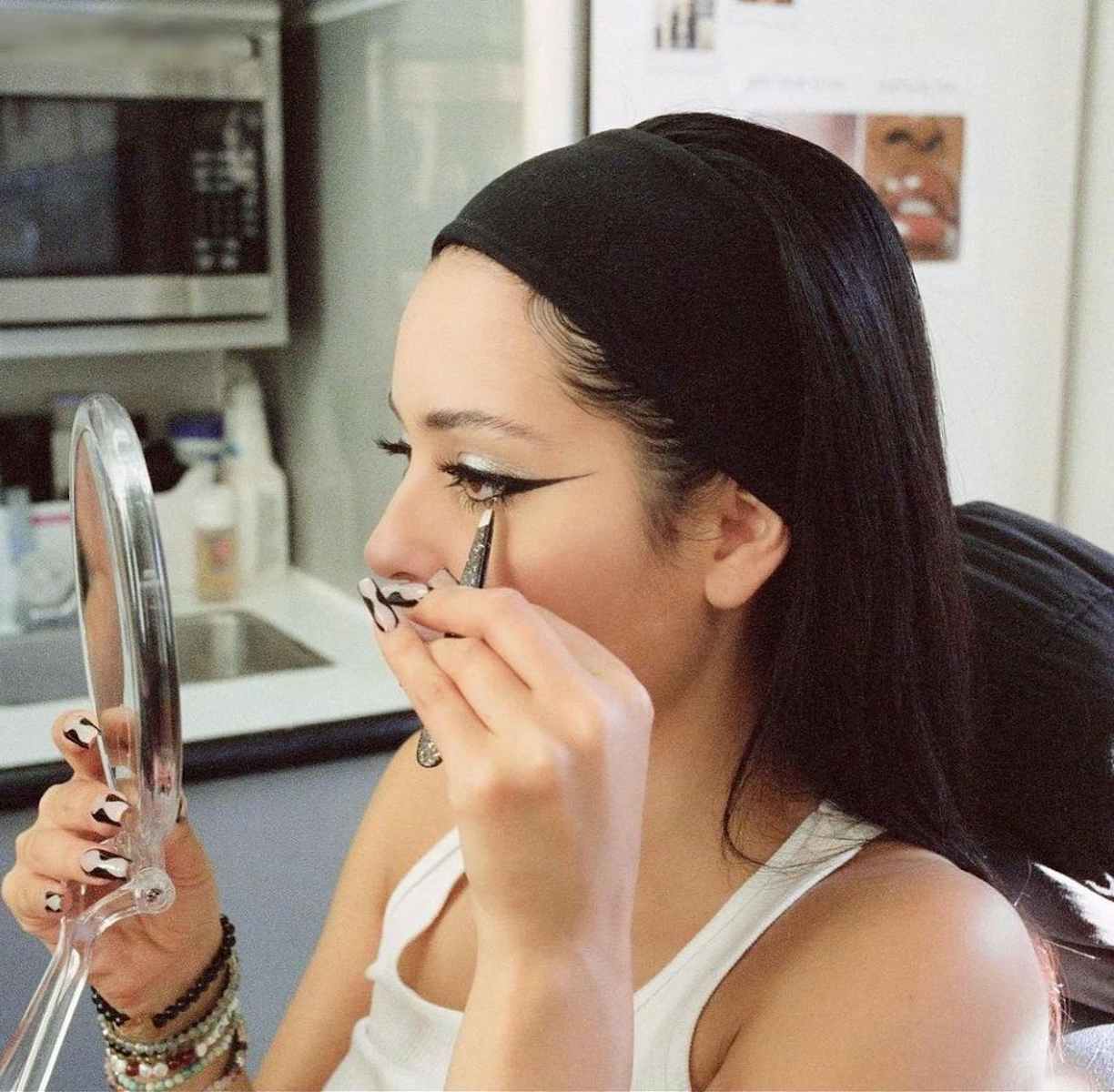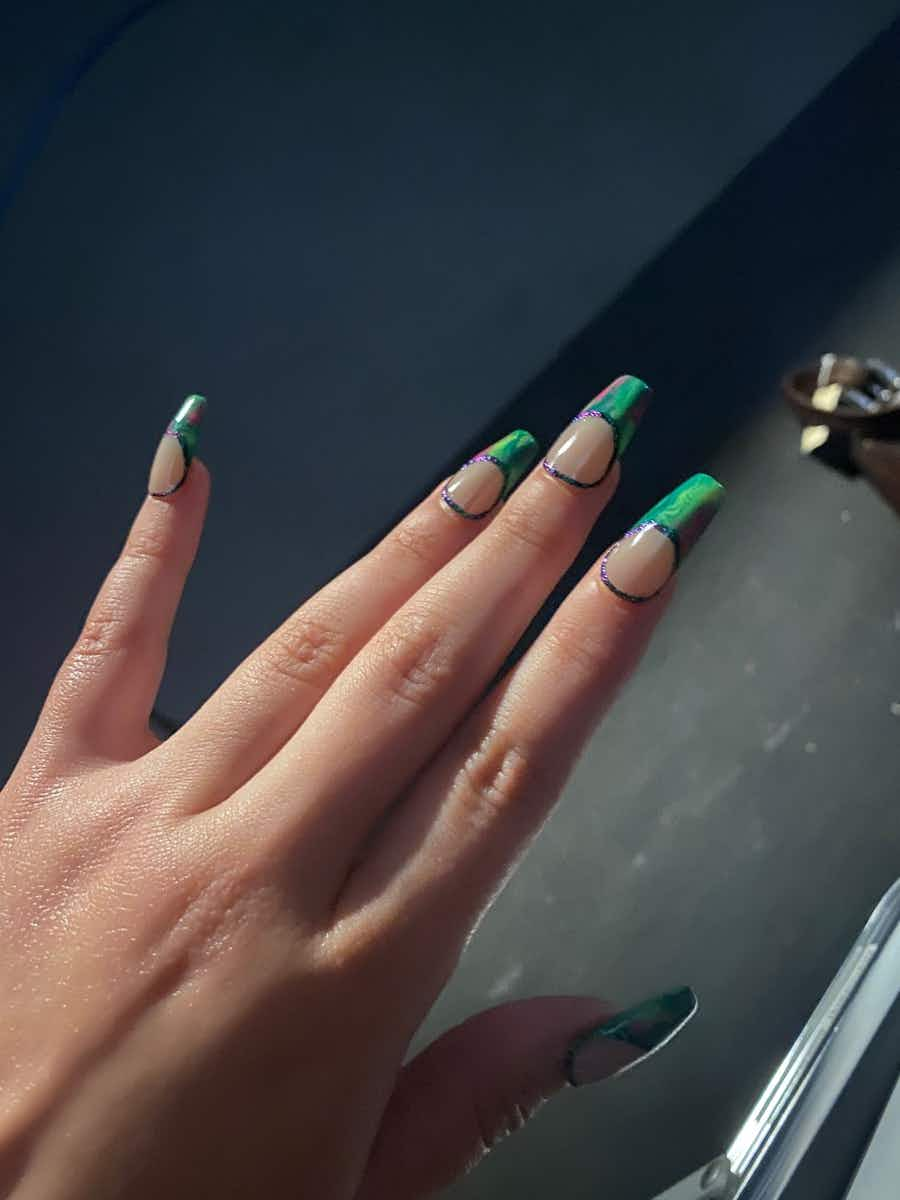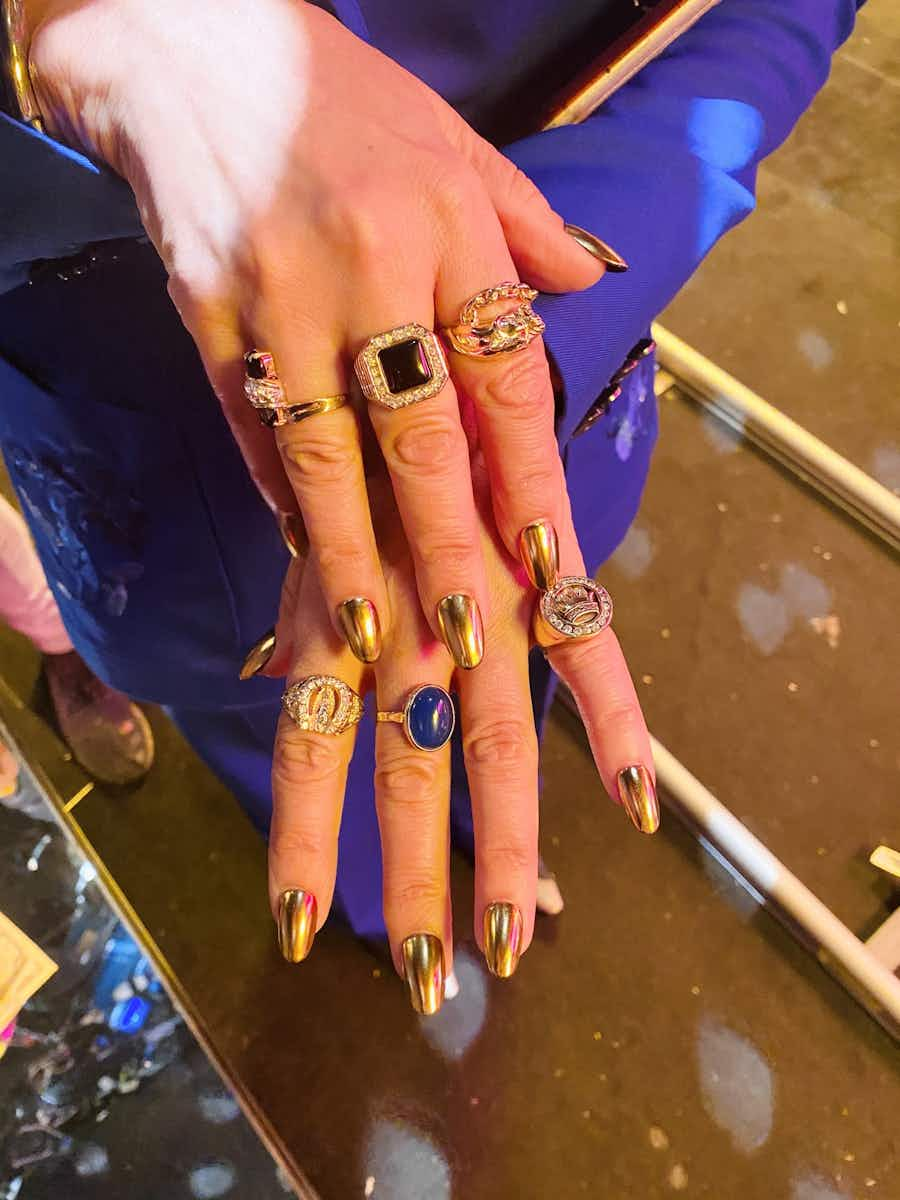 "If things are chaotic, nails might not be the priority for that character. People have said to me, ​'What about Lexi? What about Rue?' Lexi is a studious girl. This is not her priority because she's got worldly things to think about. She's on some other shit. Rue is going through way too much to even be thinking about nails." The 32-year-old describes nail art as a personal journey, a representation of oneself akin to a tattoo, albeit a temporary one.

​"It changes with you as you grow and as you morph," she says. ​"It's wearable art, which is what clothes are. Nail art is a fine detail to add on top of that." If Lexi's (Maude Apatow) bookishness is reflected via clean, minimal manis, Cassie's femininity shines through in her choice of sparkly acrylics, as does Maddy's high glam or Kat's appetite for exploration. There's much more to nails than meets the eye. A fresh set can change someone's entire demeanour, how they carry themselves or interact with other people, especially in Euphoria​'s amped-up universe.
The gig didn't come in the most conventional way for Minerva, instead playing out like a would you believe it? soap storyline. ​"I watched season one and was like, ​'They need nail art.' It's a Gen Z show and there's nothing more current than that. It was on my mind all the time." Then one day, Alexa Demie strolled into Minerva's LA salon, Nail Swag, which sadly closed due to the pandemic. The pair hit it off. ​"I said, ​'We really need to do this.' She agreed and I ended up reaching out to Donni [Davy] on Instagram. She talked to Sam [Levinson], whose wife is a huge nail art fan, and he said yes."

This was no stroke of luck, though. Minerva has been nailing it in the industry for over a decade. Originally from Orange County in California, she moved to Los Angeles in 2009 for university, which she soon sacked off to pursue her dream full-time. As one of Instagram's first adopters, Minerva benefited from the platform's early buzz and was soon taking on celebrity clients like Carmen Electra and Paris Hilton, before working and touring with Ariana Grande for four years. Minerva even painted Adele's nails for her big Oprah interview last November.

Now, convinced that the format of nail salons is going out the window in favour of individual artists, Minerva is signed to an agency. Euphoria was different from anything she'd done before and her first long-term project. ​"It's a lot of creative minds coming together," Minerva says. ​"We usually have a group chat with the actors. They have a lot of input because they know their character best. Alexa and Barbie might send me a certain pattern or dress, and from there I'll make some samples. It's really collaborative. They trust my vision, I trust their gut and it's very symbiotic."
In the next few weeks, you might be able to spot Minerva's favourite set from the whole show. Without revealing too much, here's a couple of clues: ​"It'll be Maddy's and she's going to bring it. It's graphic and structural, you'll notice it right away. I love painting patterns and doing line work. Trust me – you'll know when you see it."

More like this