Adesuwa Aighewi: Heaven and hell in your mouth

The American model selects any meal anywhere in the world, from Los Angeles to Lagos.
Adesuwa Aighewi was born in Minnesota but spent half her childhood in her father's native Nigeria. She studied chemistry at the University of Maryland Eastern Shore from the age of 15 and took up modelling to support herself while interning at NASA (!), going on to become one of the most in-demand faces on the planet. The Model of the Year nominee at last year's Fashion Awards tells us about the diablo sauce from Taqueria Los Anaya in Los Angeles, the ram suya in Lagos and the snails in Paris.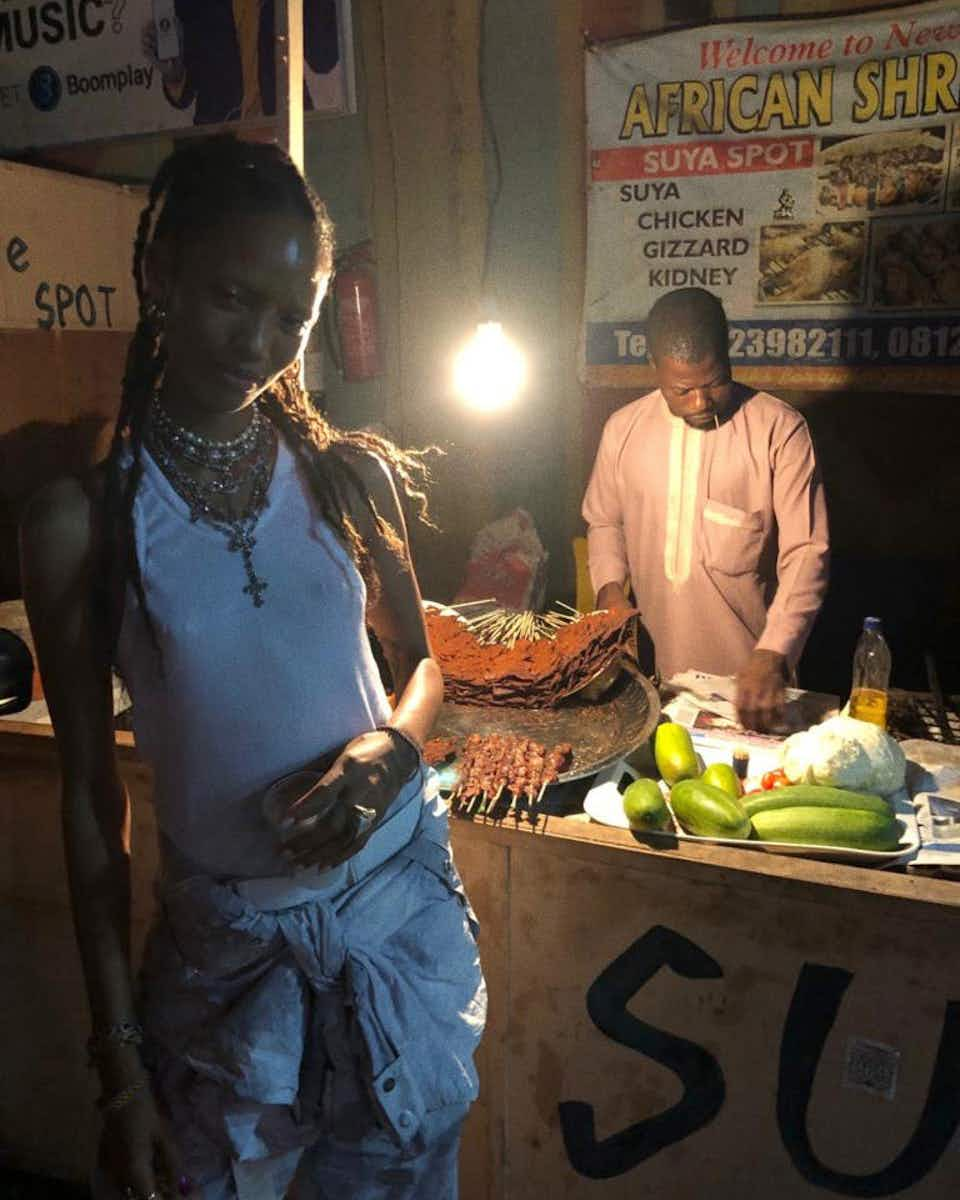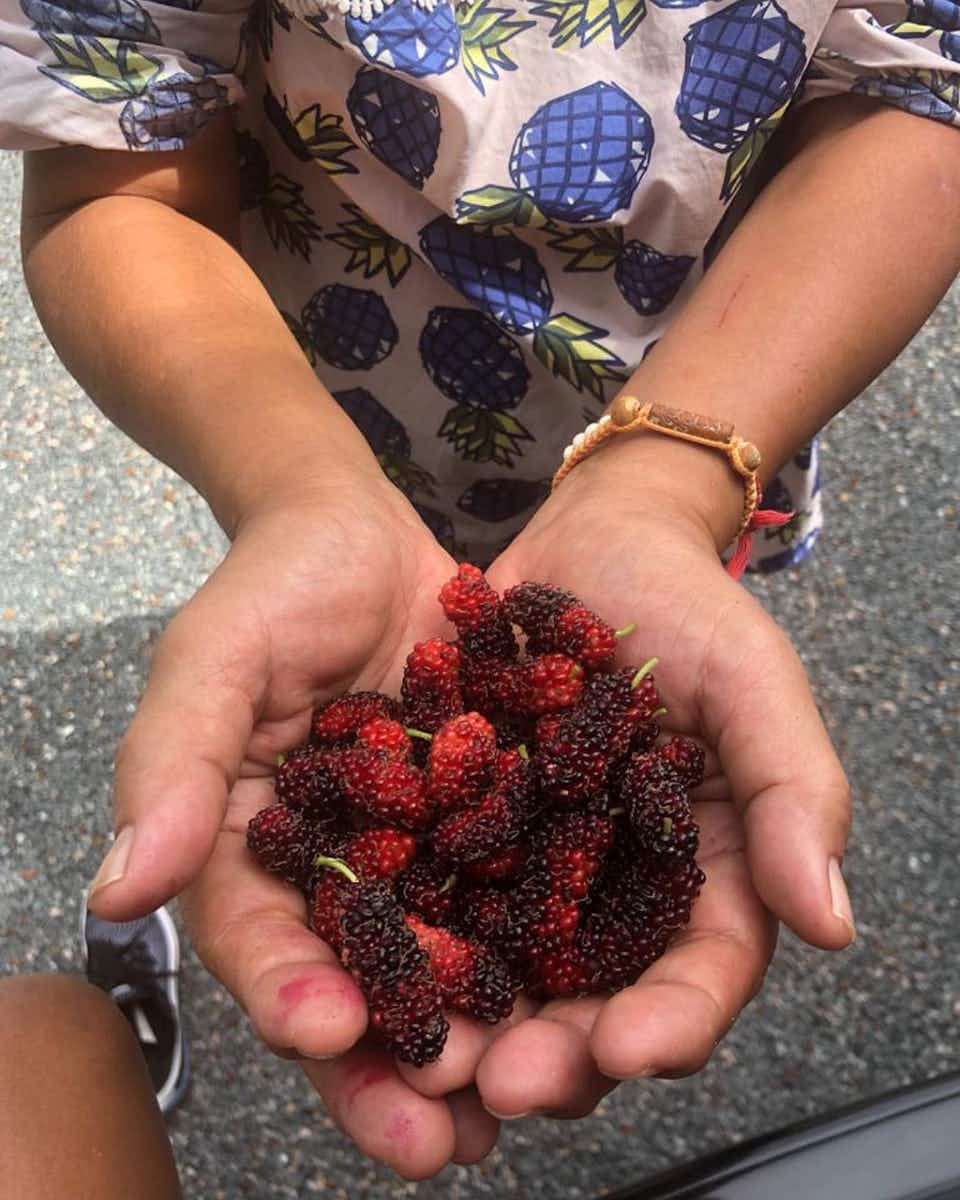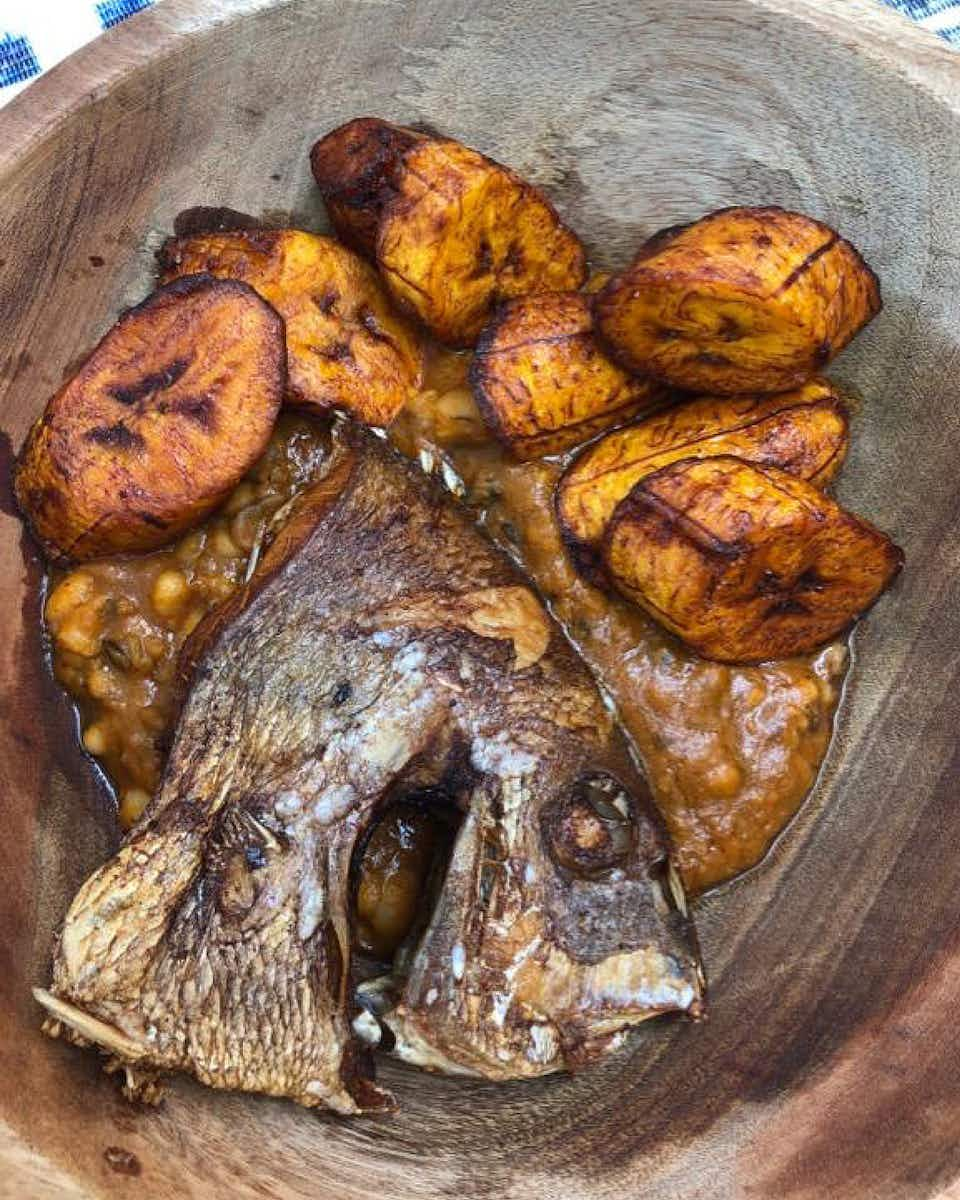 6am: Black coffee from any hotel lobby will do.
7am: Water with a hint of apple cider vinegar. Helps ​"el body" come alive. Or so my mom says.
8am: Açaí bowl from Uber Eats (The Craftsman-Columbia). Not even sure what an açaí bowl is but I sure feel healthy ordering it. Add a ginger shot for dessert.
9am: Pretend I'm French sitting outside any French restaurant with [British model] Ruth Bell by my side ordering the strongest black coffee and sticks of bread we may never digest. Then proceed to sit and people-watch for the next three hours.
10am: Praying for manna from heaven contemplating my day but inhaling the air that is New York. Have you ever heard of Breatharians? According to Wikipedia: ​"Inedia (Latin for ​'fasting') or breatharianism is the belief that it is possible for a person to live without consuming food, and in some cases water. Breatharians claim that food (and sometimes water) is not necessary for survival, and that humans can be sustained solely by prana, the vital life force in Hinduism." I met a girl in Denmark who was practising this and insisted on telling me about it –just thought I'd spread the word.
11am: Quick burrito bite from Taqueria Los Anaya. I love this place because I found it when my broke writer friend took me there for cheap tacos eons ago. Order everything, but most importantly ask about their diablo sauce. It's the most perfect mixture of heaven and hell in your mouth. I told them if they ever figured out how to put it in a bottle they can have all my money for it.
12pm: Quick lunch at Ruen Pair in LA. Ask for the tom yum. It's a hot pot soup. A lot of the Asian eating culture encourages group dining, which is super-cool, so you order this giant tub of seemingly impossible soup but after a couple bowls are passed around, it's gone!
1pm: Han Dynasty. The most fire Chinese food in New York City. Kinda. It's cool. Order the ​"Dry Pepper Style (8) Triple flash fried with long hot and dry chilli peppers".
2pm: Balafon. A Senegalese restaurant in Milan for that mid-day mafé. It has boiled white rice as the base, then it's topped with a peanut paste sauce and usually accompanied by meat and veggies. Wash down with bissap (hibiscus flower juice). Gotta be lucky, though – they open when they want.
3pm: Délices de Qingdao in Paris. I call this place bomb Chinese. It's really, really small, with just one chef and waiter, but it's fire. I go here a lot with [Chinese model] Chu Wong and whatever new person we deem cool to share our spot (lollol). She usually orders for me – her favourite is the Chinese delicacy pig brain. She makes me try everything.
4pm: Table Nali in Paris. I let Ramata order (her French is better than mine). I digest Mami Wata (cod tempura), ablo (corn bread), adémé sauce and water. You gotta drink your water daily.
5pm: Chez Clarisse in Accra, Ghana. It's Ivorian, so think mild pepper, salads, fish and French influence (but they also have light soup). Please note that soup preparation doesn't start till after 5pm and is made to order.
6pm: Snails and wine at Lucien in Paris.

7pm: The Green Place in Brooklyn. I order jollof rice and plantains for [hairstylists] Tasha Miles and Monique Rennie while they retwist my locks. I think that's the entry-level dish for anyone looking to try Nigerian food. Wash it down with a nice Fanta or non-alcoholic Malta. It's bomb.

8pm: This is my favourite restaurant so far on the mainland: Esporta Suites Agidingbi in Lagos. The pepper soup is from heaven itself. The pepper level is about 1,000. The catfish is prepared only after you order it. Some boiled yam pieces in it as well. I'm not sure what makes it so special but it's amaz​ing​.com. There's also a live band and always entertaining patrons.
9pm: Dinner at African Lounge in Paris. Don't come hungry or you'll be upset – Shorty in the kitchen takes her sweet time. Instead, lean over, eavesdrop a little, and you're bound to hear some sweet gist.

10pm: Order ram suya at Glover Court Suya in Lagos. If there's no ram available, order the chicken; it's pretty good too. Extra pepper on the side, please.

11pm: End the evening by ordering Hennessy and BBQ catfish with my dad at the University of Benin staff club in Benin City, Nigeria.

More like this